Wondering what to wear ice skating? Looking for ice skating outfit ideas to wear that are warm but chic? Check out our recommendations below!
Ice skating has always been one of the most popular activities people do during the winter season. As the months grow colder and the snowy season approaches fast, I'm definitely becoming more excited about the festivities!
That's why for this article, I'll be giving you some cool (pun intended!) ideas on what to wear ice skating, including outfits that will keep you cozy while still looking chic.
Skating Outfits To Wear This Winter
Whether you're a pro or a beginner, these ice skating outfits to wear this winter will surely make you feel like dancing on ice!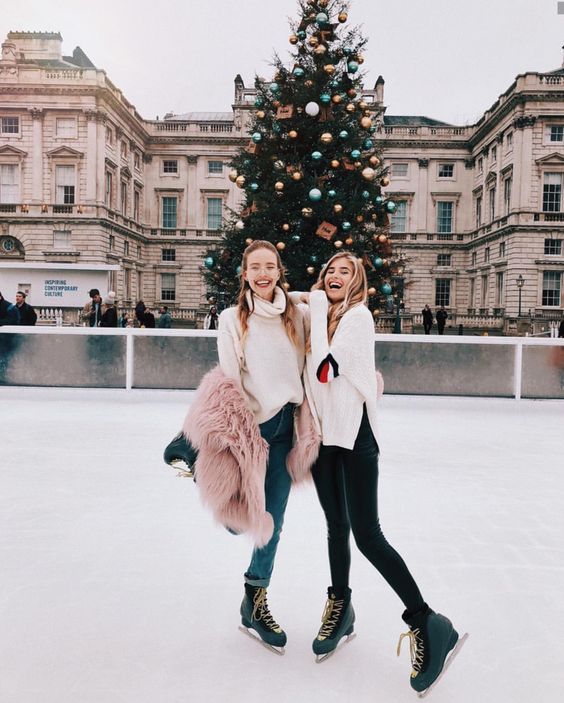 The best way to experience ice skating is with a friend and what better way to enjoy this fun activity than by wearing matching outfits?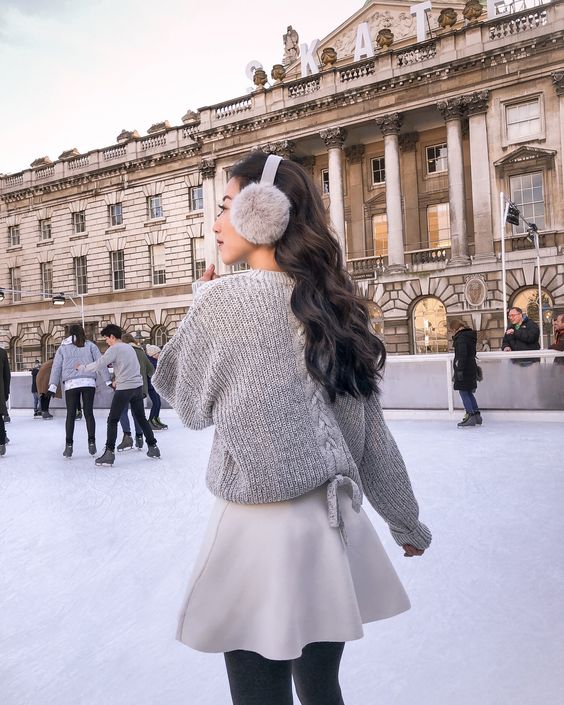 Look super cute and comfortable in this cozy attire with matching earmuffs when you go ice skating!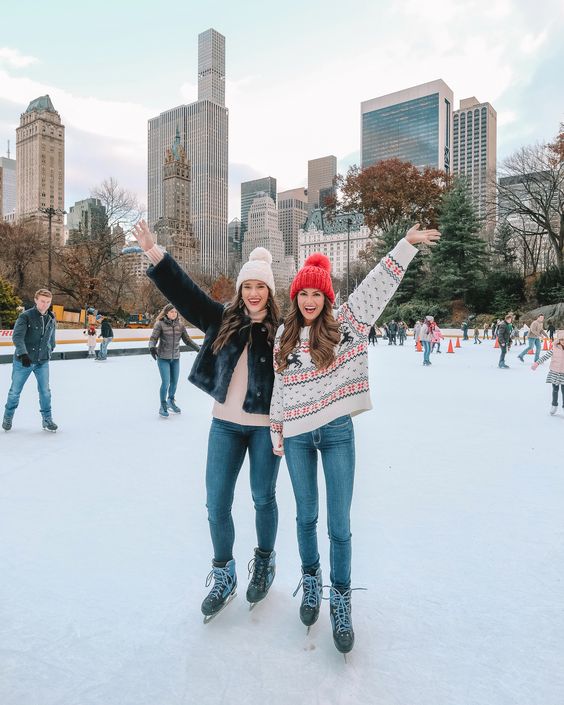 Beanies and thick sweaters are a must-have this upcoming winter season! Especially when you're going to do some outdoor activities like skating.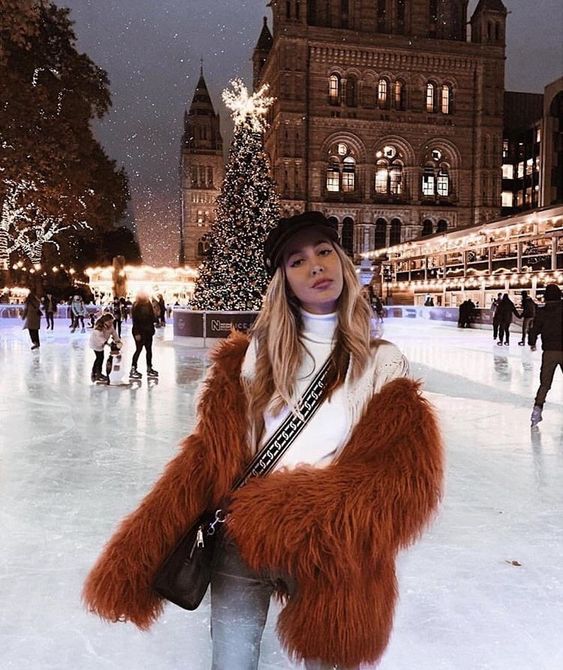 Wondering what to wear ice skating when it's a really cold day? Get those fuzzy, warm vibes with a faux fur coat when you're out on the rink!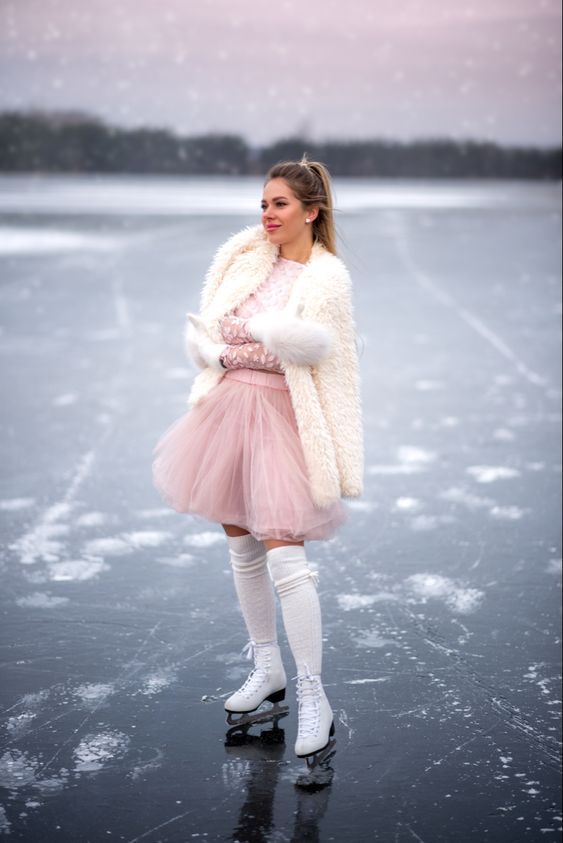 Probably not the most practical but if you're someone who chooses style over anything else, this cute outfit is too adorable to ignore!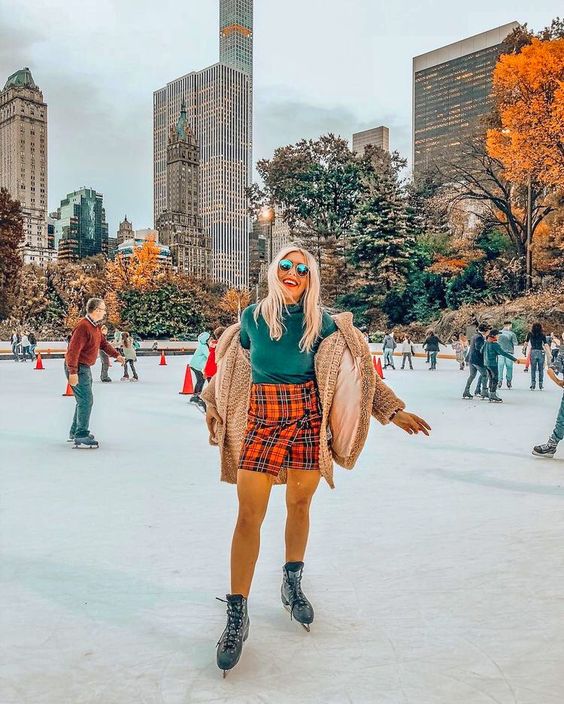 If you love flaunting your legs despite the cold weather, then you might be open to wearing a pretty, tartan skirt for your next ice skating activity. Just make sure to bring extra pants, just in case!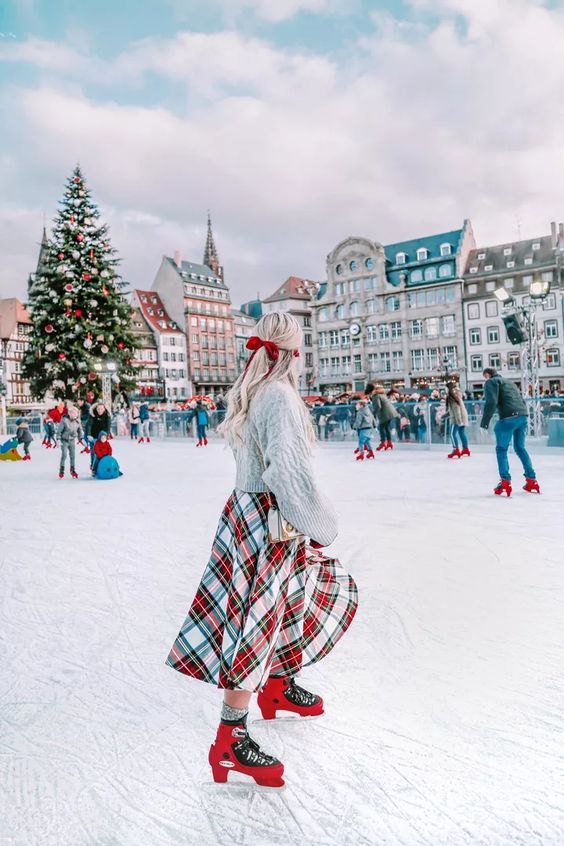 I personally just love the color palette of this outfit, especially those red skates!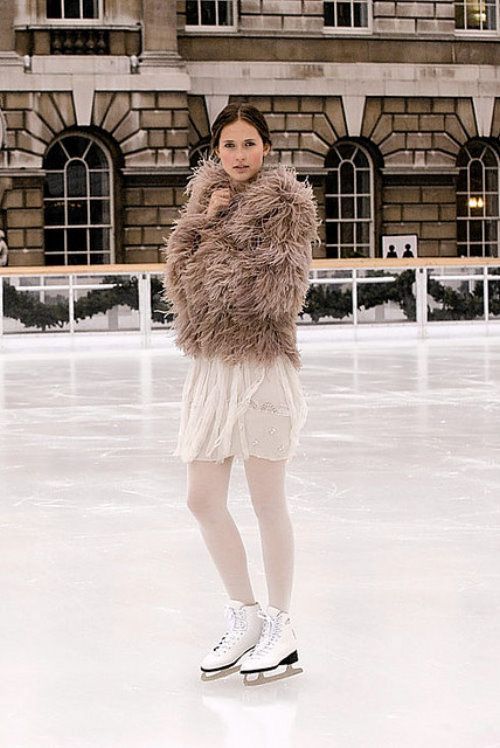 If you're wondering what to wear ice skating so you look like a professional, look no futher. Pro or not, you'll truly feel like an elegant figure skater with this type of outfit!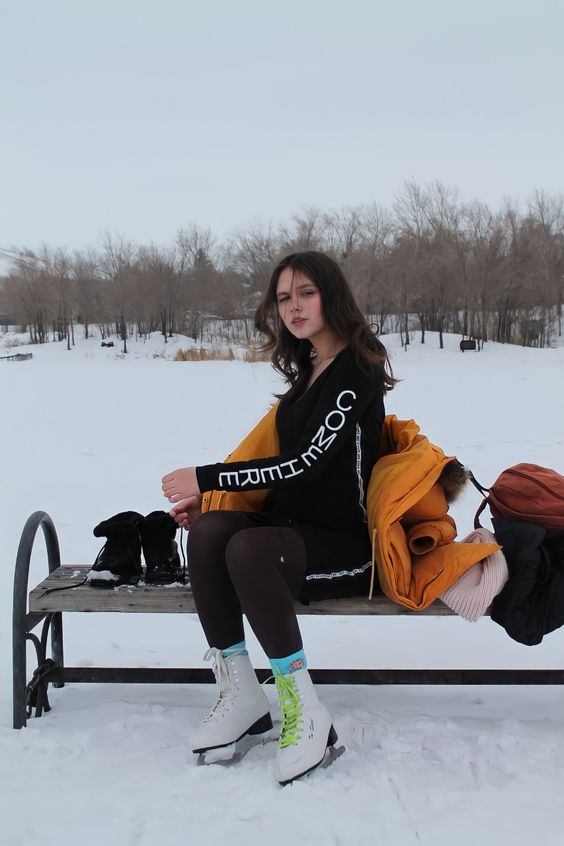 If you're into wearing sporty outfits when you do outdoor activities like skating, this one might be perfect for you!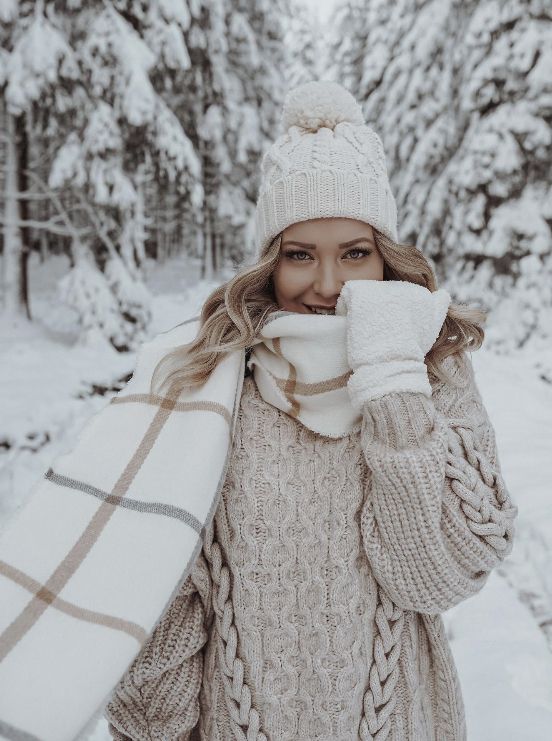 Sometimes the winter season can be harsh, so making sure to wear something warm and thick while you go ice skating is a great way to keep enjoying this festive activity!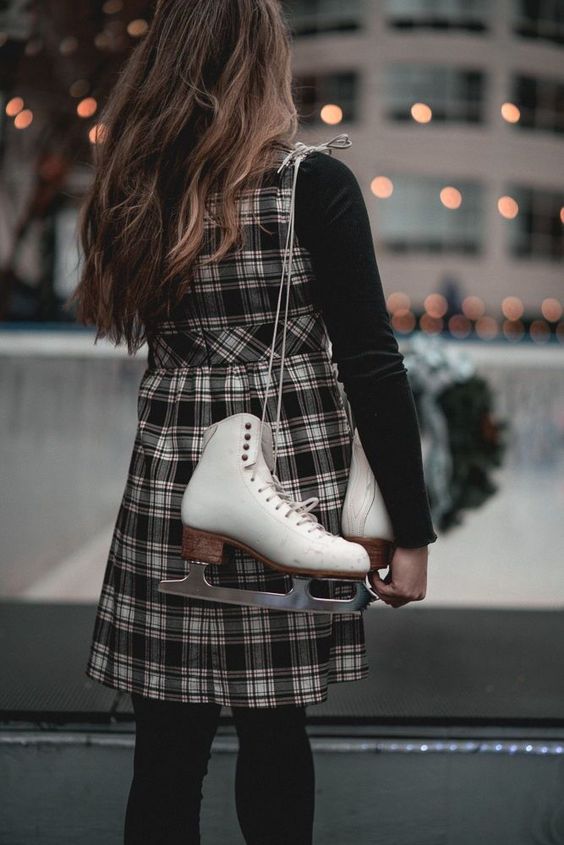 Wearing a short plaid dress paired with a comfortable pair of leggings can instantly give you a cute winter outfit on any day! This is one of our favorite dark academia ice skating outfits.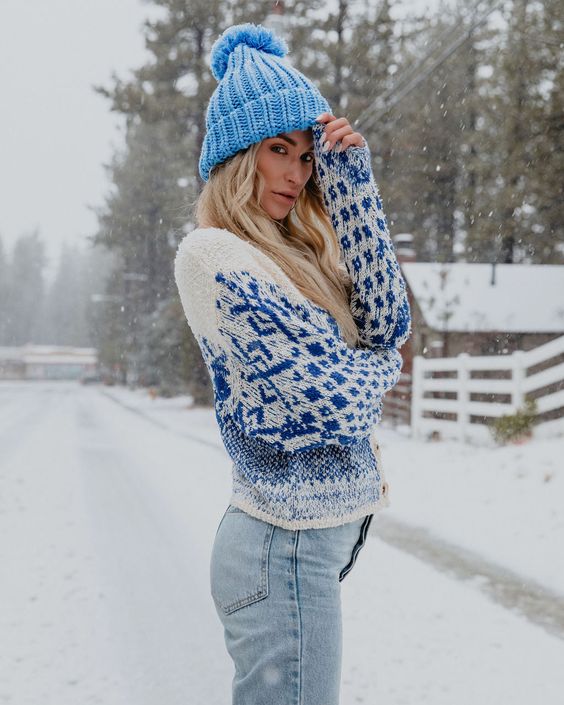 This white sweater with blue patterns is just perfect for the winter season!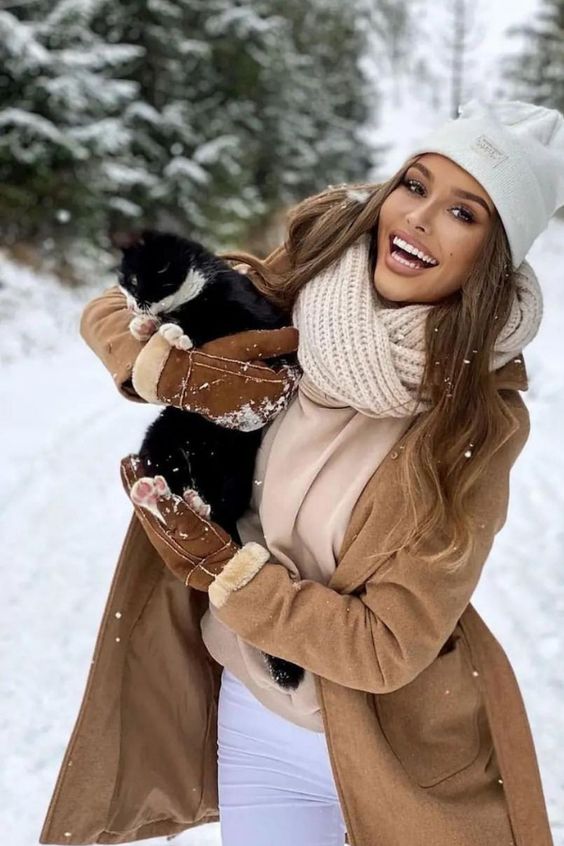 Neutral colors like browns and beiges are a staple for any outfit and any season!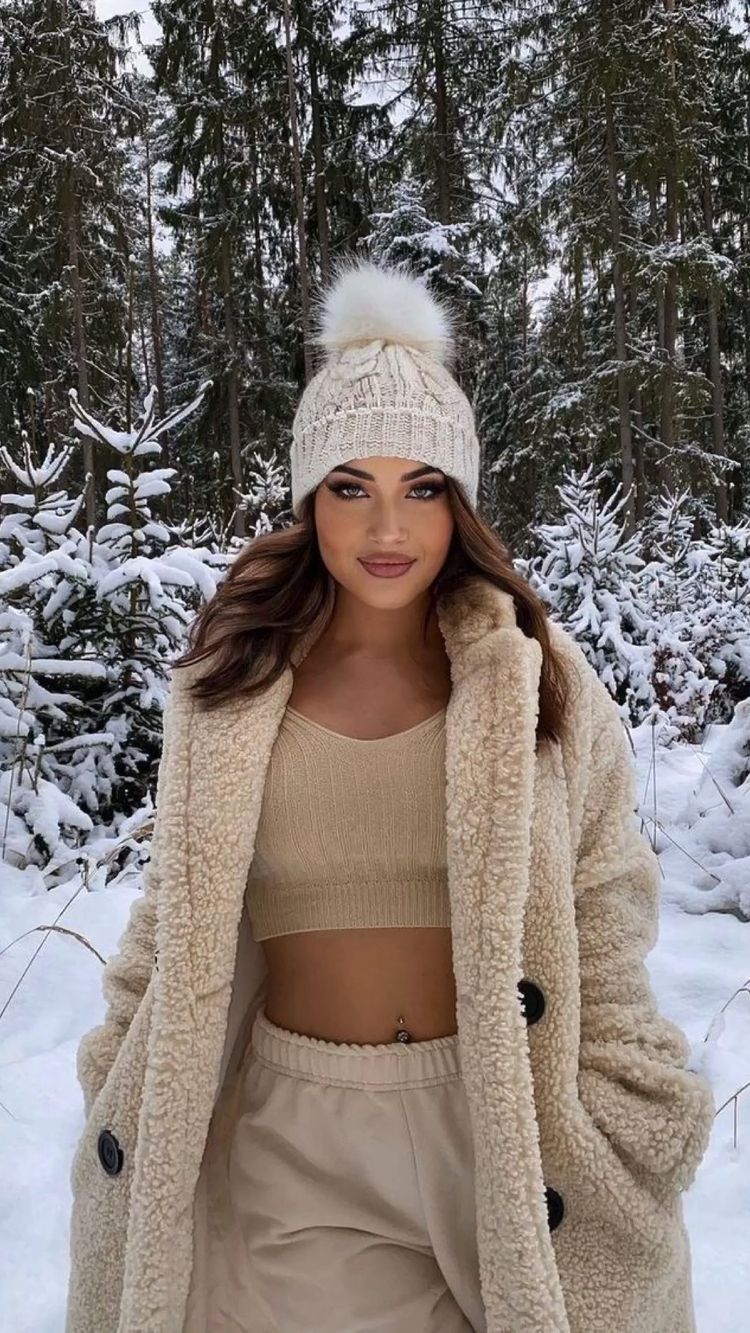 If the cold never bothered you, why not try showing a bit of skin by wearing a cute crop top and pair it with a fuzzy wool coat on your next ice skating date?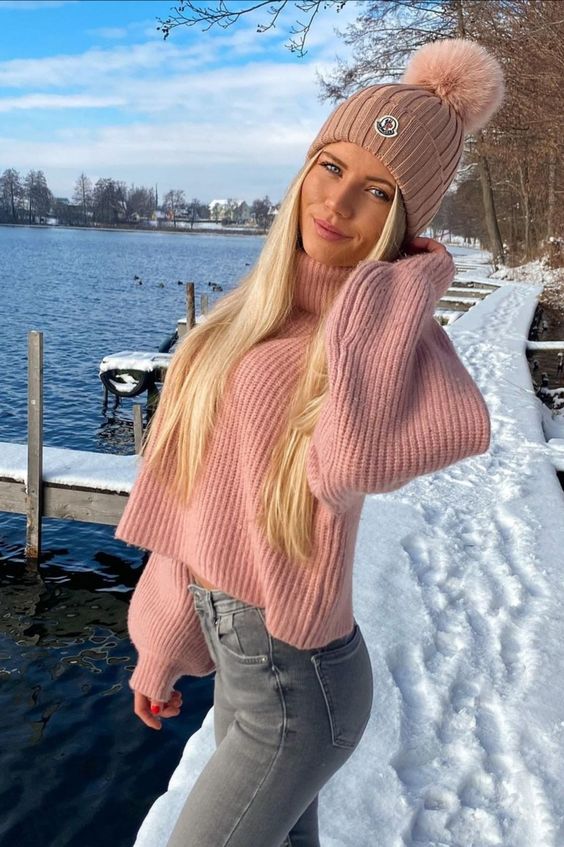 This pink fuzzy sweater will absolutely look good on just about anyone!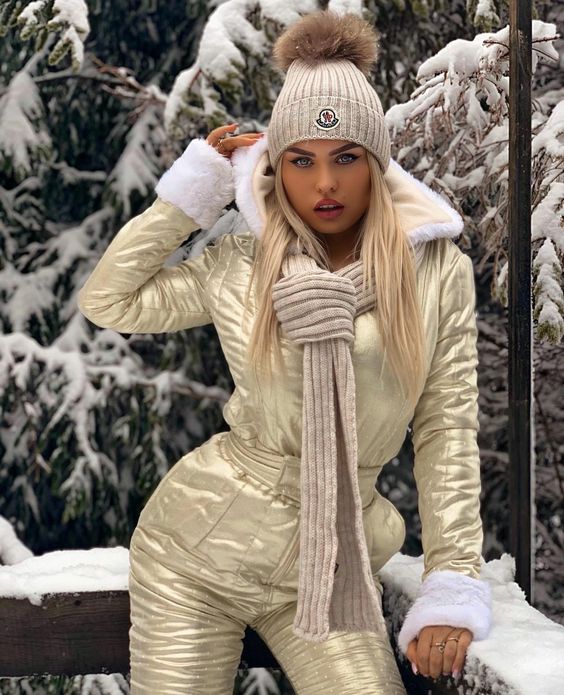 You'll certainly look so stylish with this golden jumpsuit this winter when you wear this on your ice skating date!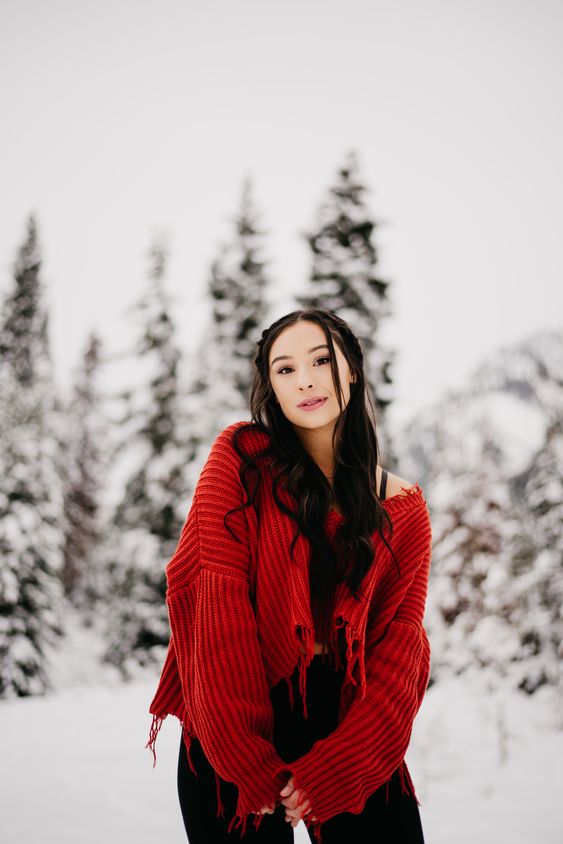 Red will always be a great color to wear during this holiday season.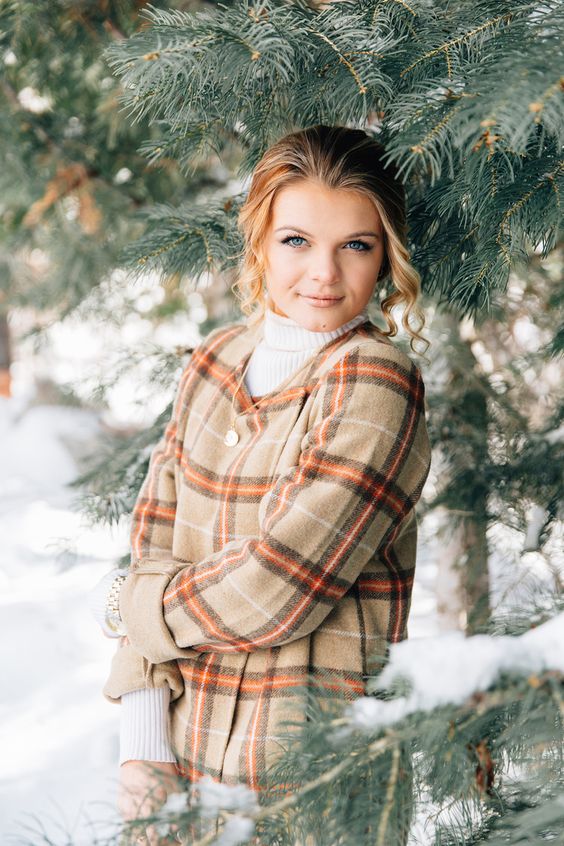 Layering is one of the best ways to stay warm on an ice skating trip while keeping things stylish!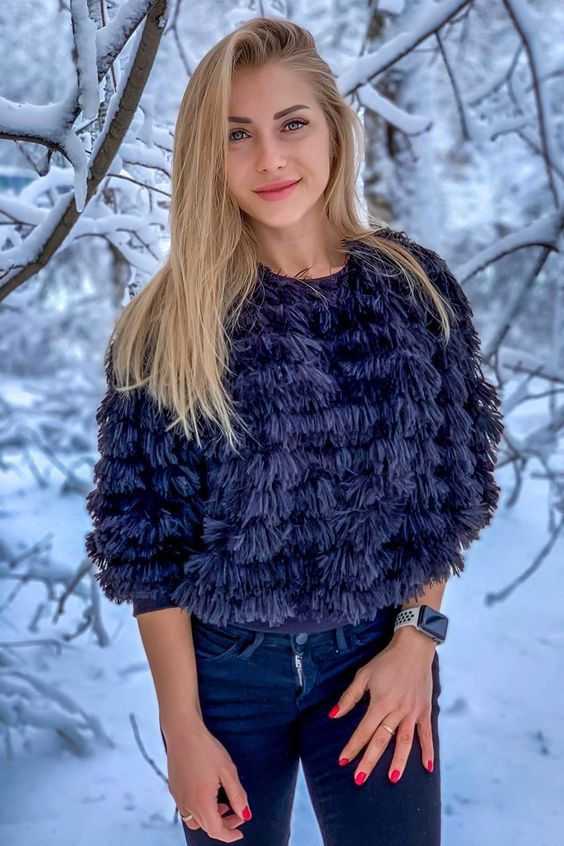 This fun blue sweater will just look so good against the white, snowy scenery this upcoming winter season.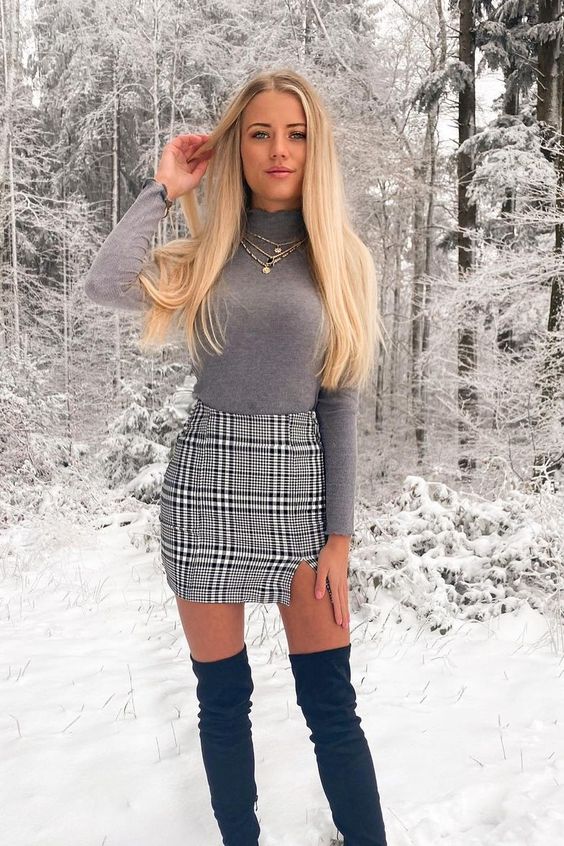 This fitted outfit might be a little hard to move in when you're skating but you'll definitely be impressing everyone when you pull it off!
This chic pullover is just not fun but also seems so comfortable to wear and move around once you step into the ice rink!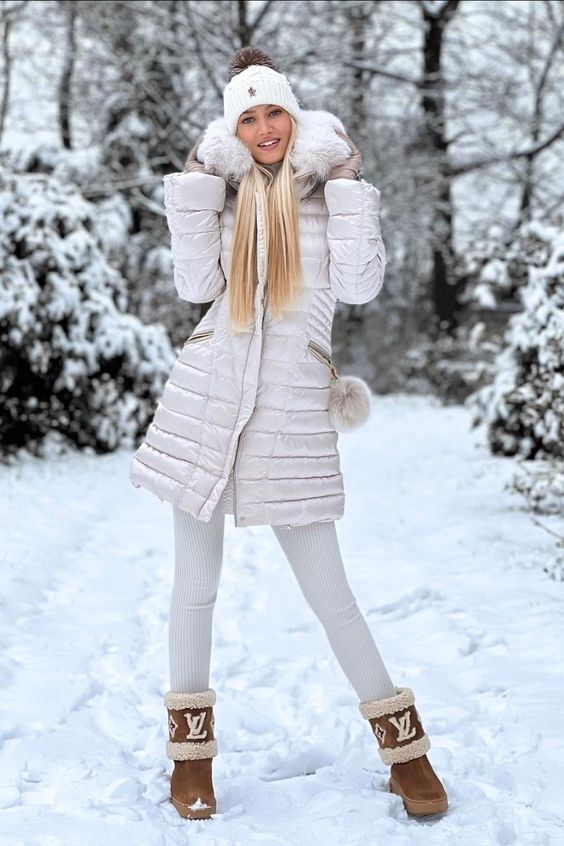 Cozy up in the skating rink in this thick and furry winter coat!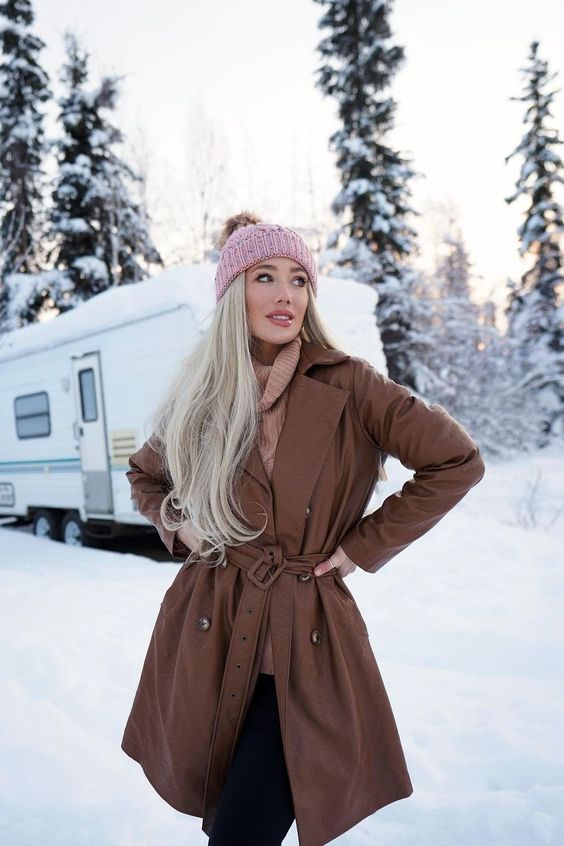 A thick coat this winter season is your best friend if you're sensitive to the harsh coldness the snow brings but still want to enjoy outdoor activities like ice skating!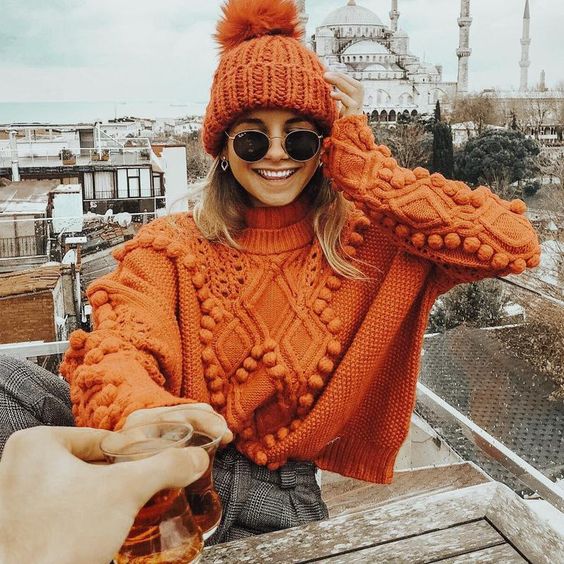 If you want bright, bold colors to wear this winter season, this orange knitted sweater is just perfect for that!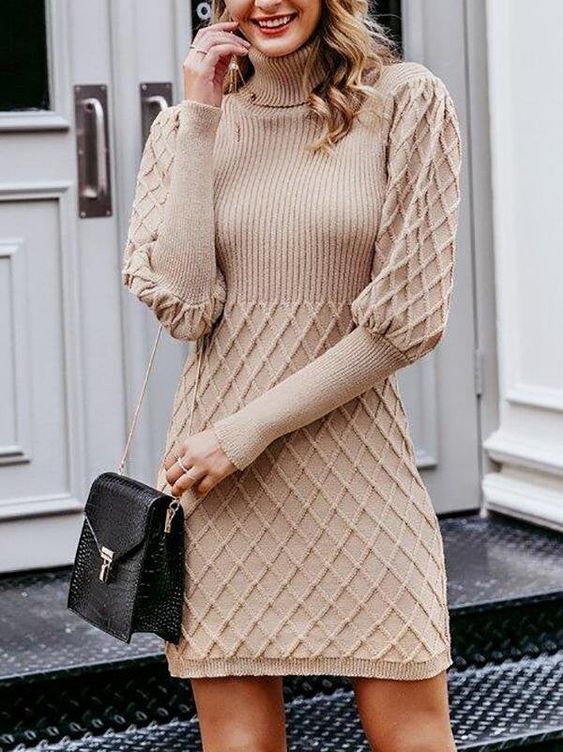 While wearing dresses isn't the most ideal when you're going out to ice skate, I just can't resist how chic this turtleneck bodycon dress is!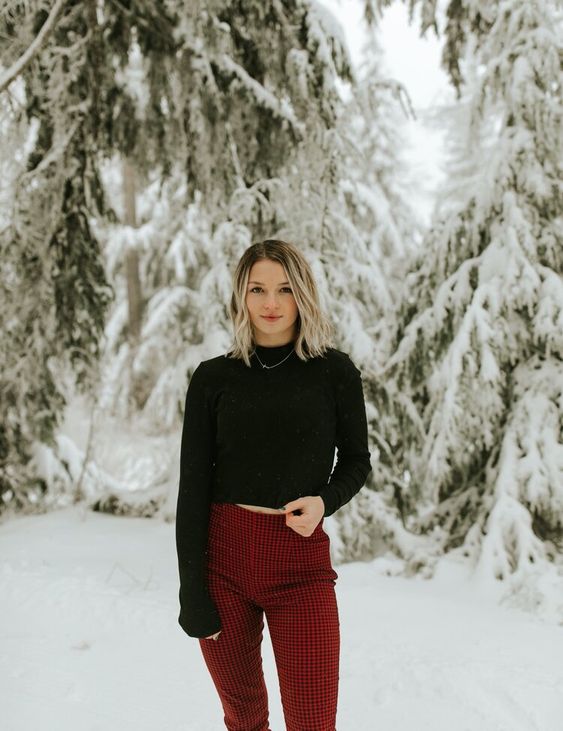 If you want to wear something simple and fuss-free, this understated black sweater paired with red plaid pants will certainly make you look effortlessly chic!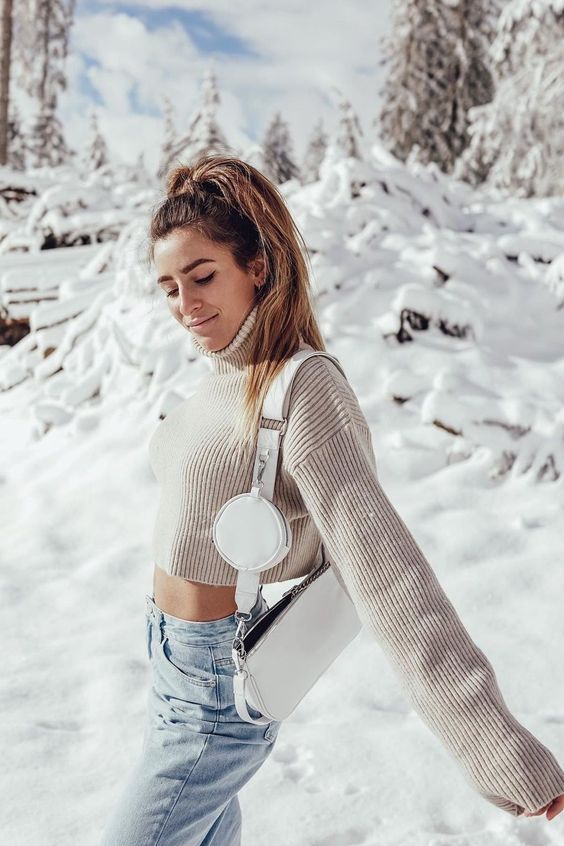 Sometimes the best outfit to wear is your trusty pair of jeans and a cute sweater to match!
I'm totally obsessed with these black, faux leather pants!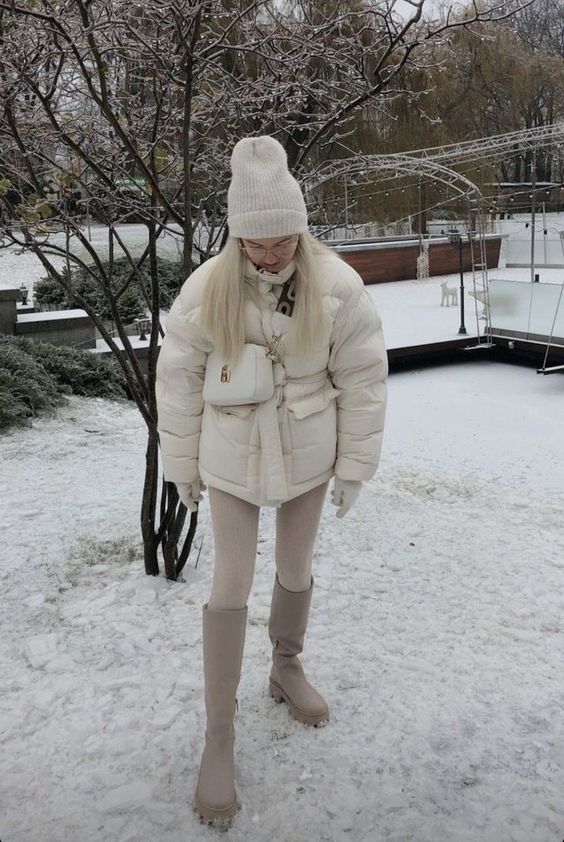 I am in love with this monochrome fit! It looks so perfect against the icy backdrop if you're living somewhere that snows during the holidays. It'll keep you nice and cozy too when you're out skating!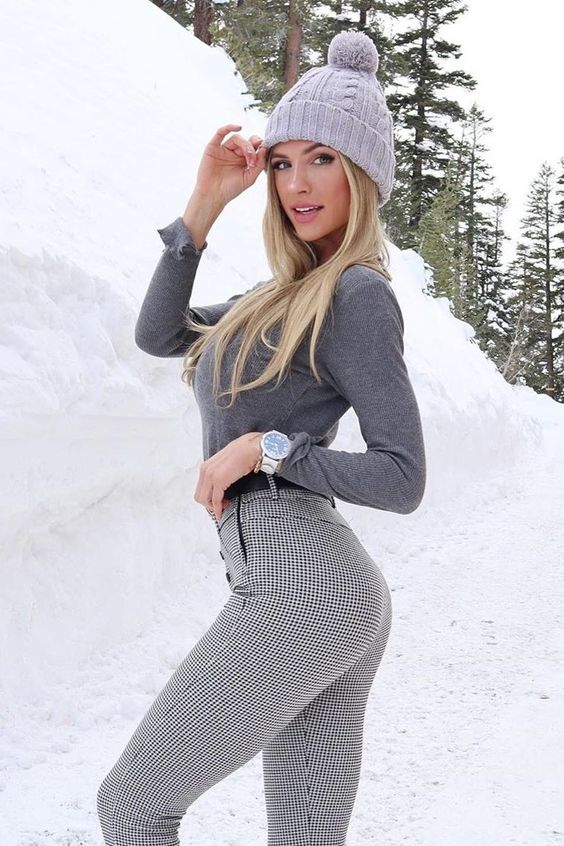 As I have said before, neutral colors are perfect for any occasion and season. They're just so timeless and easy to pair up with anything!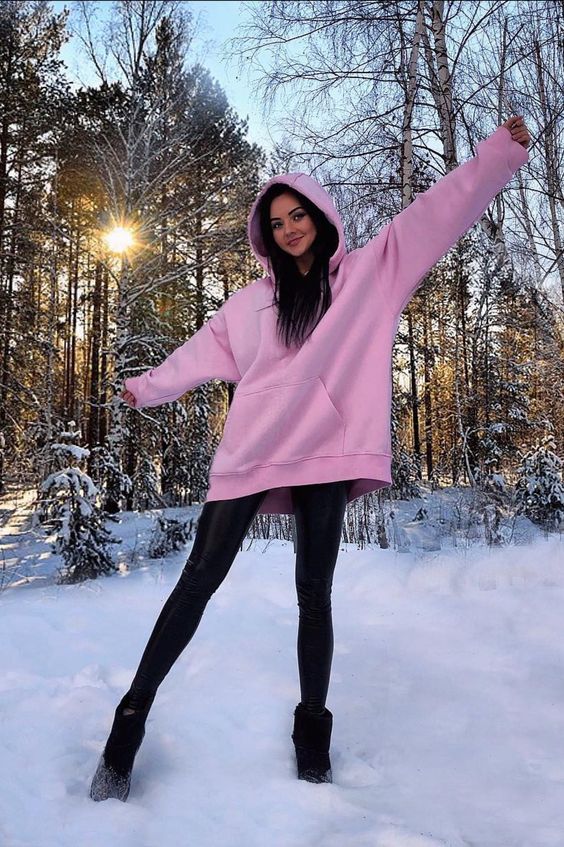 Simple yet comfortable, you can't go wrong with wearing an adorable pink hoodie when you go out ice skating.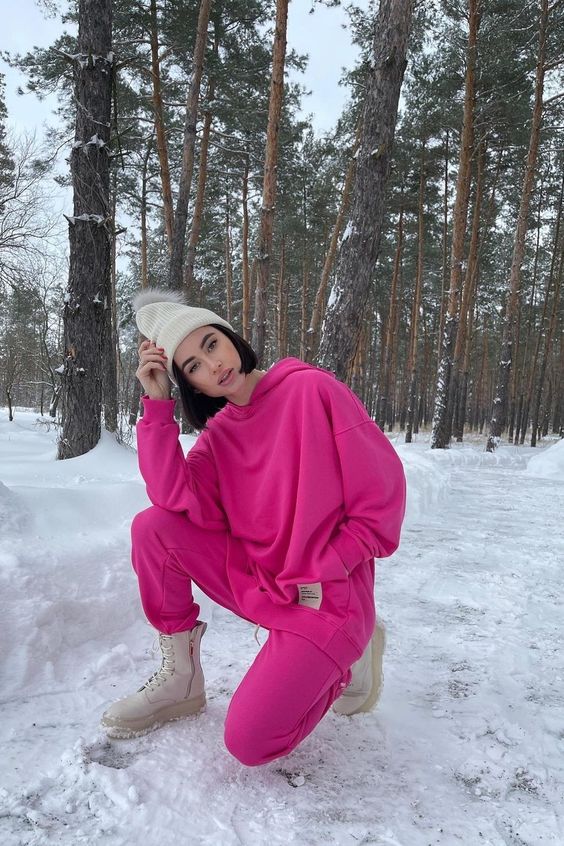 Can't get enough of pink this winter season? Try out this all-pink outfit on your next ice skating trip!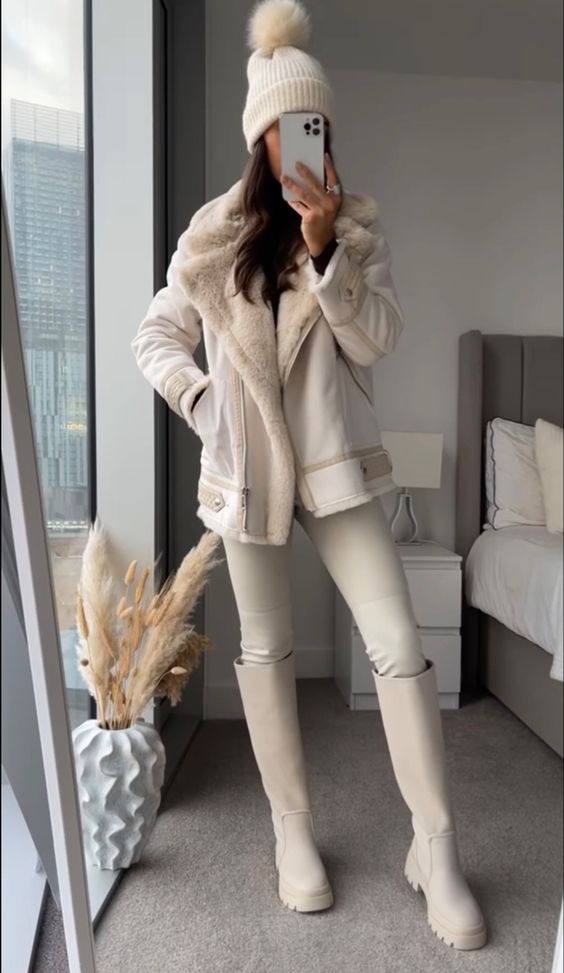 Looking for monochrome ice skating outfits? This chic all-white outfit is certain to keep you warm and cozy once you're slipping and sliding across that ice rink!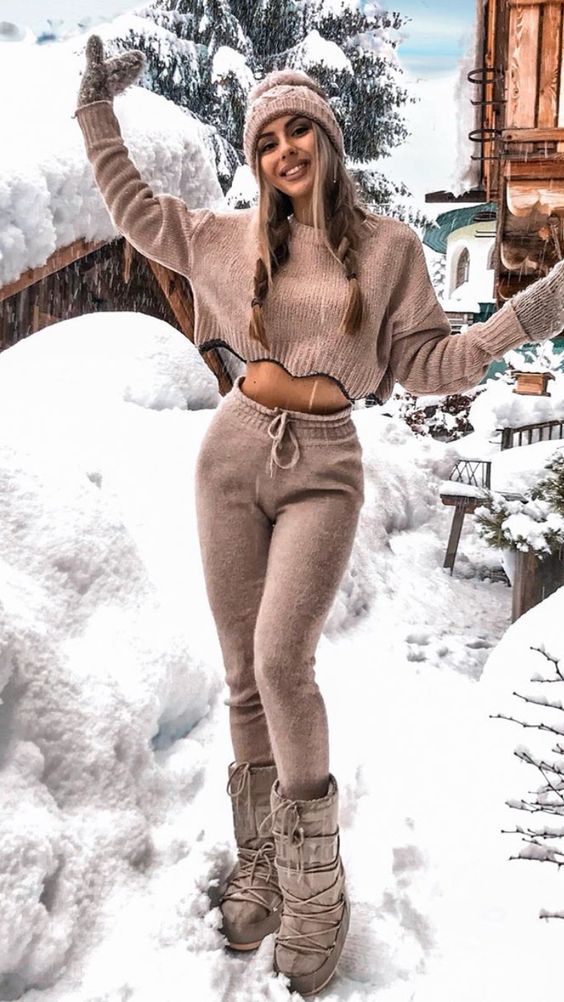 This cozy outfit just feels like home and is perfect for ice skating!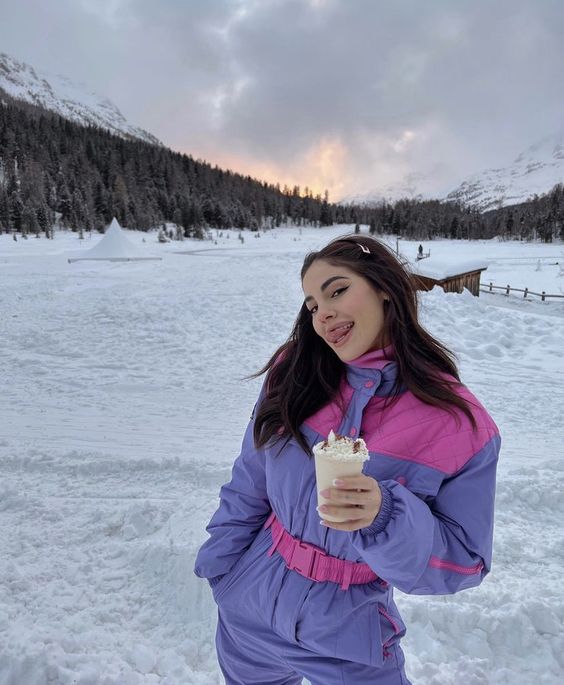 This unique color-combo is sure to turn heads once you step into that ice rink and show off your skating prowess!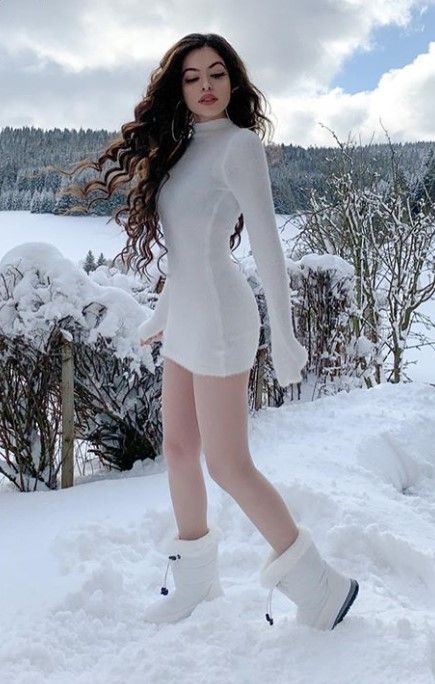 Whether you're a pro on skates or not, this white bodycon dress will surely make you feel like an ice princess!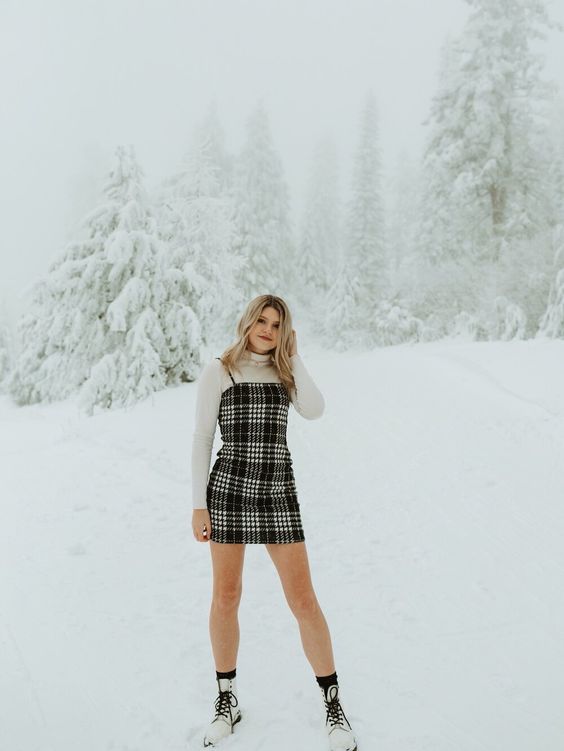 Pairing a mini-dress with a sweater underneath is just such a cute look that I live for!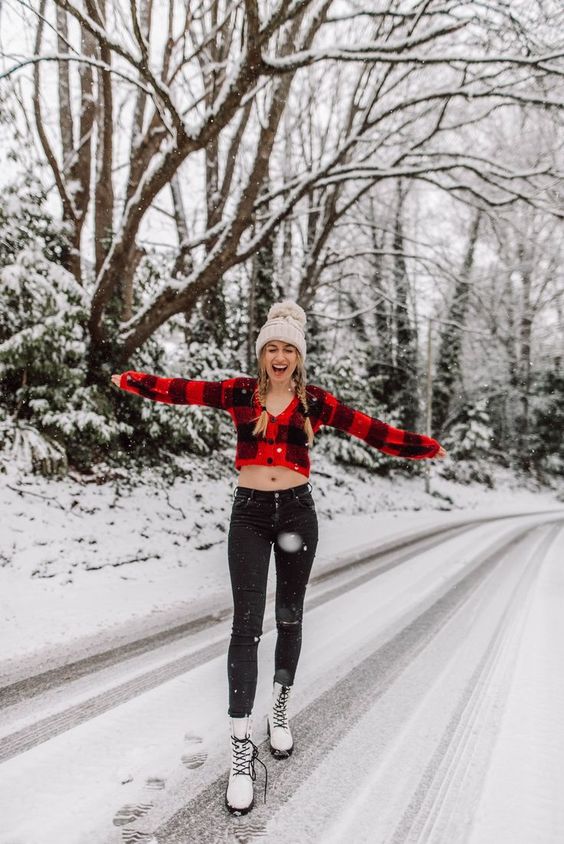 I am truly in love with this red tartan sweater! So comfy and perfect for skating during the holiday season!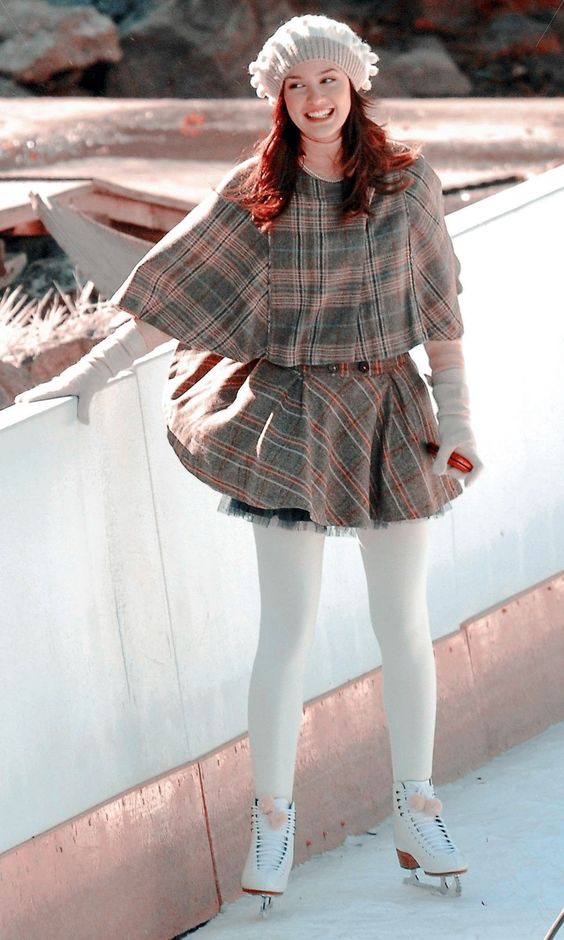 If you're a big fan of Gossip Girl, then you will absolutely love Blair Waldorf's outfit when she went ice skating in that one episode!
Above all else, you should always be comfortable with whatever you're wearing. So if comfort is your priority, a simple sweater matched with a beanie and some jeans is sure to do the trick!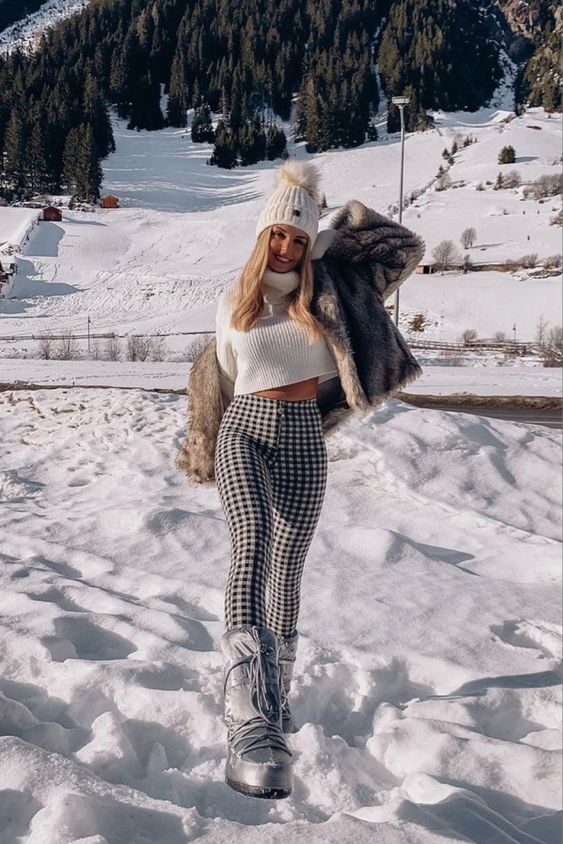 When it comes to ice skating outfits, one of the things you should always consider is how well you will be able to move in your clothes. So if you want flexibility, wearing some pants could be your best!
Pairing your white knit sweater with a colorful tartan skirt will surely leave you in a festive mood when you go out skating!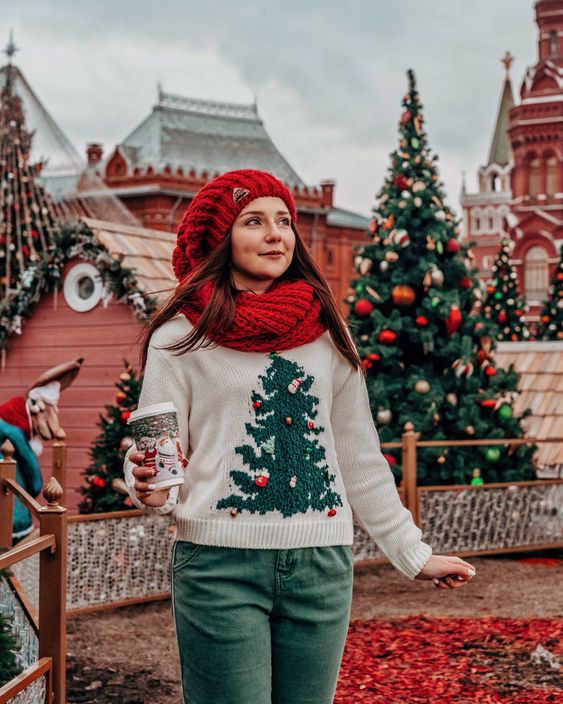 Looking for ice skating outfits with a holiday flair? Sometimes a cute Christmas sweater is all you need to make an outfit look good this Yuletide season!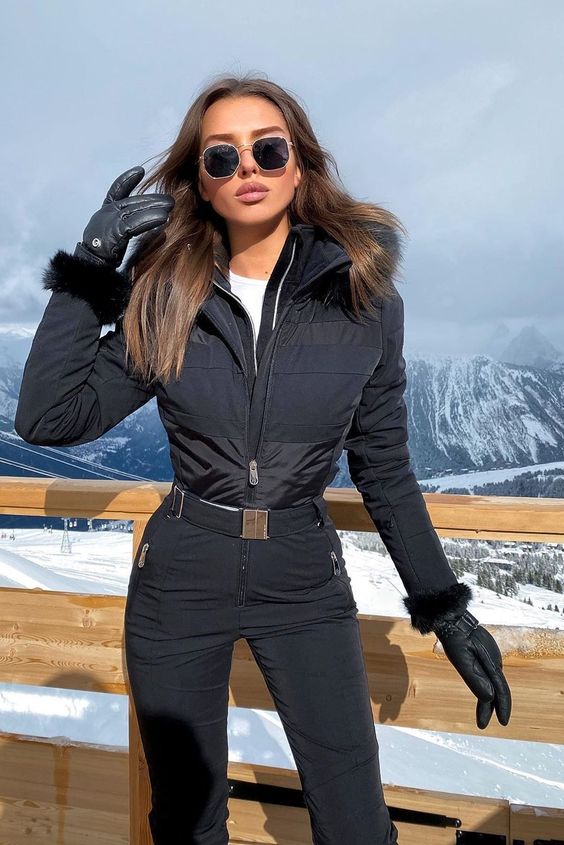 These chic, fitted overalls will make you look so classy and graceful when you start asking through that ice rink!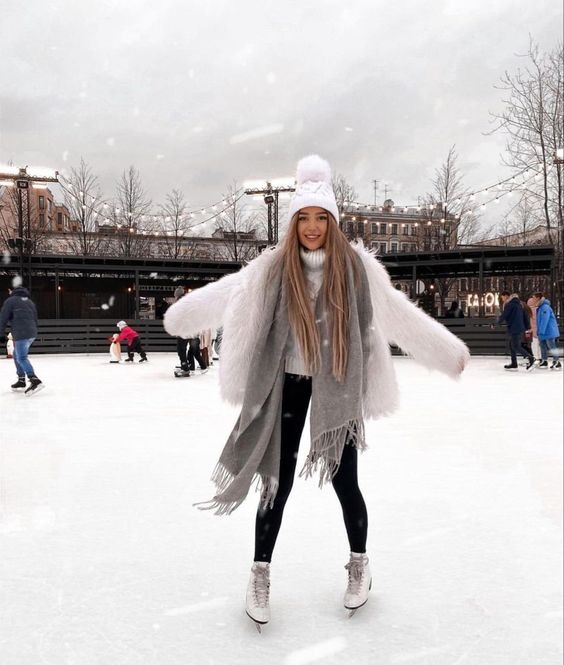 Make sure you stay warm and cozy by layering your sweater, coat, and scarf when you go ice skating! This is one of my favorite classic ice skating outfits – you really can't go wrong with this look.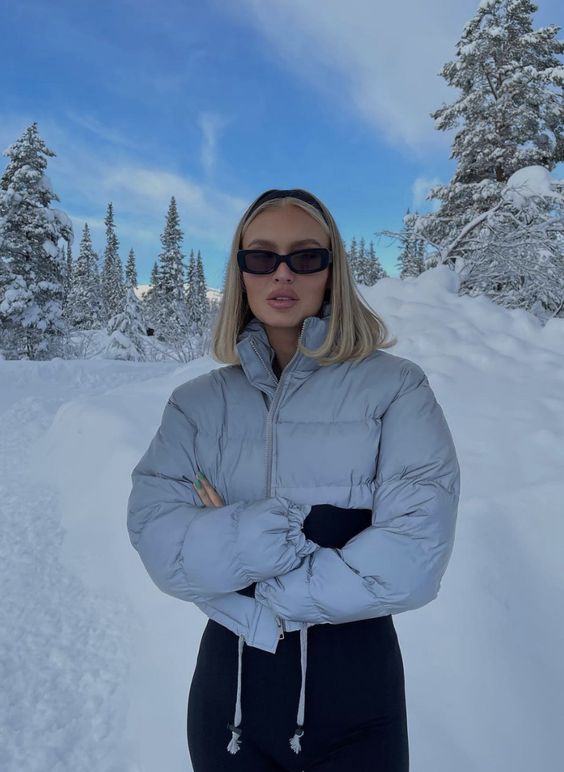 Who said sunglasses are only for sunny days?! Even when the sun isn't shining too bright, you can still style your current skating outfit with a pair of sunnies to add an extra layer of fabulousness to your fit!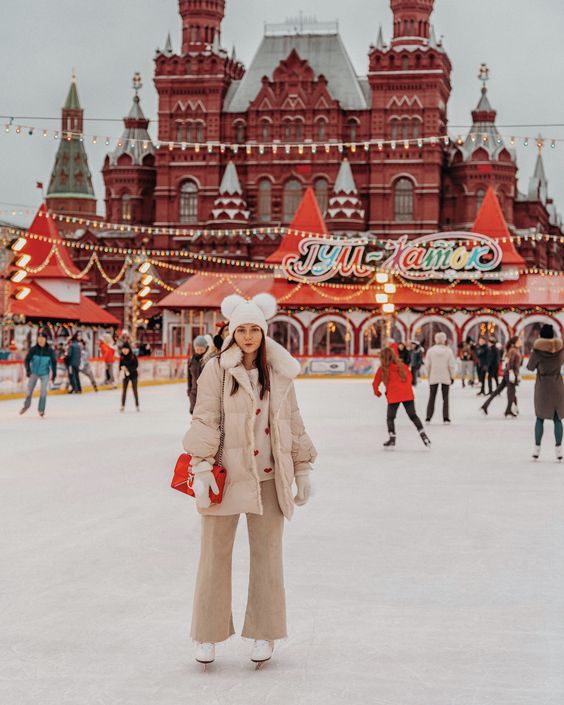 Get cozy with this type of winter fashion when you're outside ice skating with friends or family!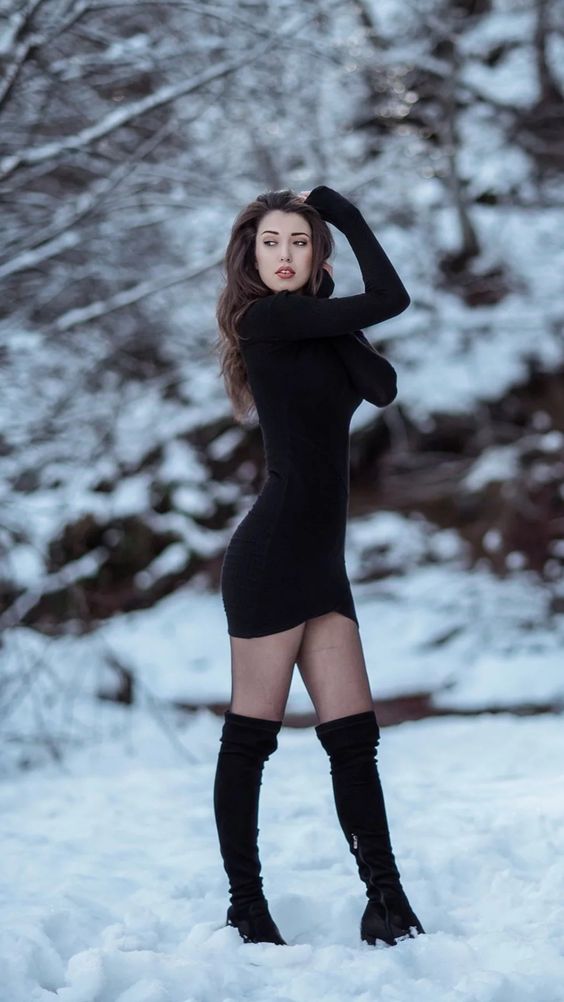 This sexy fit may not be everyone's first pick but it will surely show off your curves as you glide through the ice with this bodycon dress!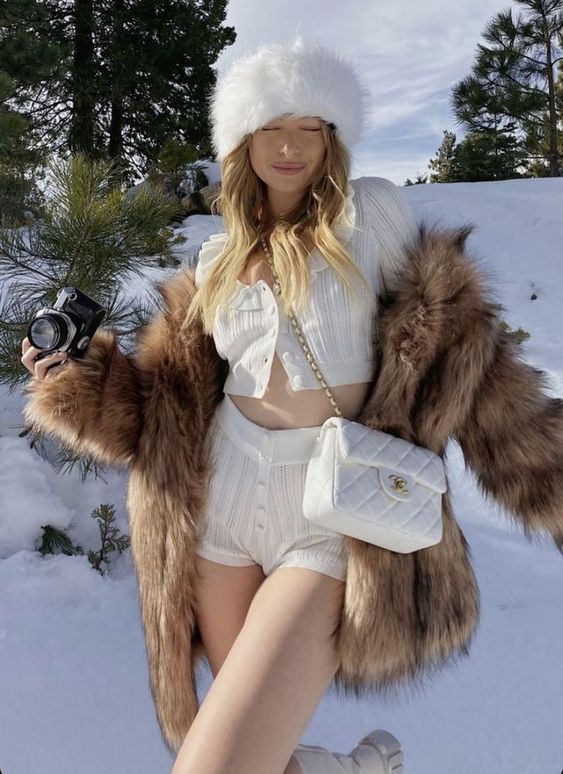 This little outfit is definitely not for the ones who get easily cold! But it definitely makes up for it in the cuteness factor!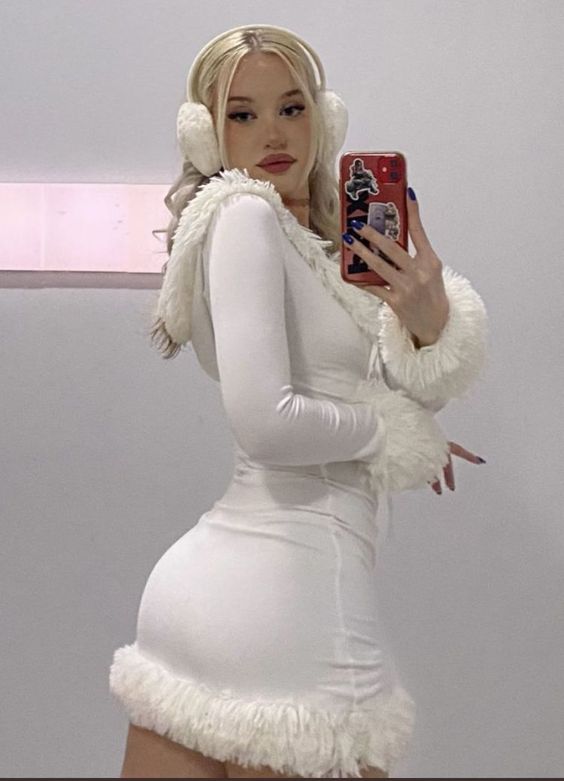 This outfit is definitely giving me the shivers! And I mean that in a good way!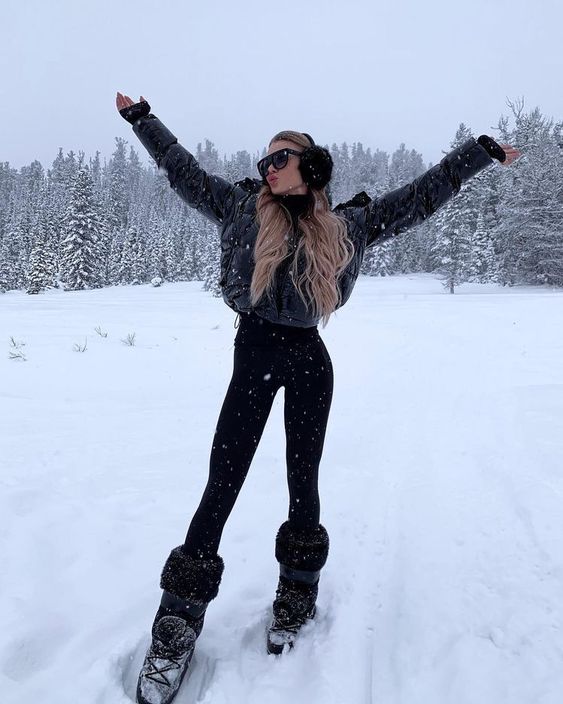 Wearing an all-black outfit for your next ice skating trip will surely make you stand out from all that snow with that chic contrast! This is one of my favorite ice skating outfits to wear in the city when I want to appear warm and chic.