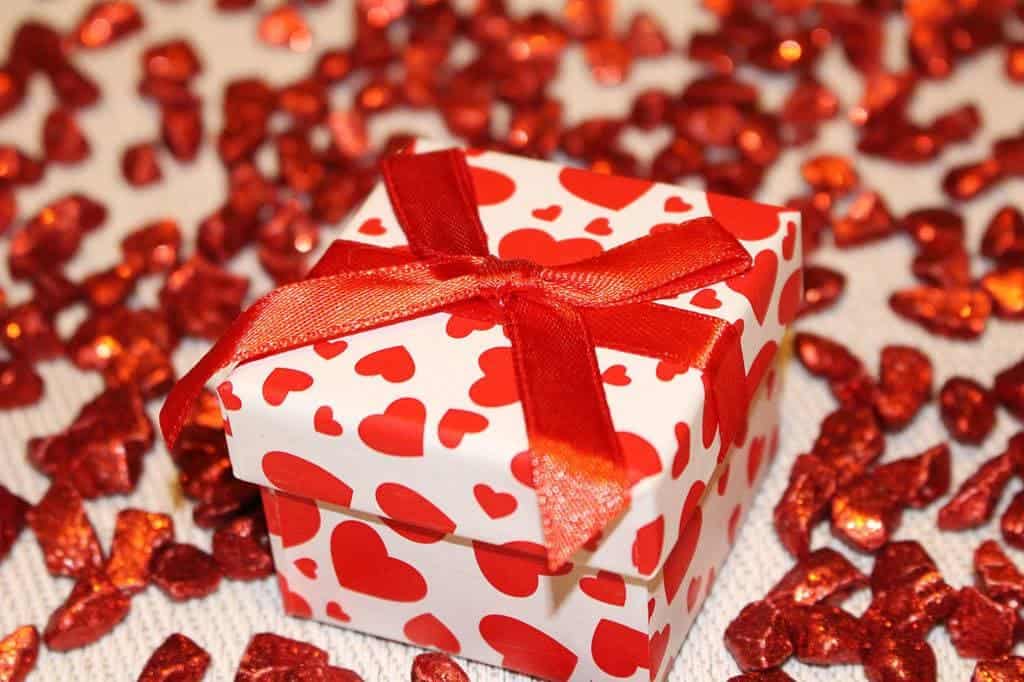 Valentine's Day is one of my absolute favorite holidays.  I love the bows, the flowers, the pretty good, and the pretty things that signify it.  It's especially fun when you're in a somewhat new relationship – you're established enough to actually do something but don't really have the pressure of reciprocating.  But for ladies who have been with someone for a while, you might want to actually get him something.
The problem is, guys are SO hard to buy for!  I have enough trouble with the holidays and his birthday, and now  have to add on Valentine's Day?  Because gifting is something I stress out about and spend an unnecessary amount of time researching, I thought I'd share my top picks for Valentine's ideas for him with you.  Here's my current list, vetted by a few guys I know!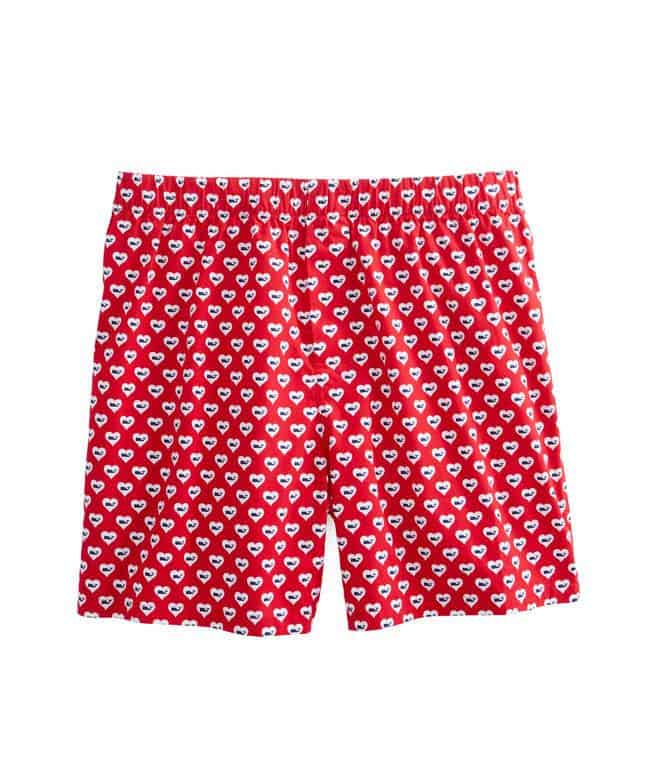 For some weird reason guys are obsessed with boxers.  Check out these Vineyard Vines heart boxers for an affordable, themed gift he'll actually use.

Catan is literally the most popular game of the decade, especially with male friend groups (it's what they do the entire time during guys night).  If your significant other doesn't actually own this game, then this is a great, functional gift that will make him feel extra cool.

For 6 months, your guy will get a razor, blades, and shaving cream.  It's actually quality stuff for a decent price and is something guys love not having to worry about!

If he drinks coffee and isn't a fanatic about a specific brand, this is a fun multi-pack that's easy and useful.  If he is into one type or brand, then get him something related to that – it's thoughtful but still really useful.
For any man who likes to be pampered occasionally, this is a perfect inexpensive but relaxing present.  You put it in the microwave for about a minute; the pad heats up, you lay it on his neck, and he gets to relax to the scents of amazing aromatherapy oils while his muscles loosen up.  Who wouldn't like that?
I shadily love cologne on guys so this idea is as much for me as for him.  Ralph Lauren is super classic but still in for younger guys as well so it's a safe bet if you don't know exactly what he wears.

For any romantic guy, this is a really sweet gift.  There's tons of variations, but you basically create your own story in book form.  You can make characters that look like you (they come out weirdly similar for stick figures) and show how you met, your first date, big milestones, etc.  It's really sentimental and easy, and they offer super fast shipping if you leave things till last minute like me.
It's pretty tough to come up with decent Valentine's ideas for guys but not impossible!  I've had the best success going with unique but actually useful gifts – hopefully this year is no exception.  Happy shopping!