Excited about Thanksgiving? So am I! To help you prepare, check out these Thanksgiving appetizer ideas to add to your menu this year!
I know we're all looking forward to the turkey and the main courses but it never hurts to have a few pre-dinner snacks available to keep your guests happy.
While you're making sure everything for dinner is coming together properly, your friends and family will need something to munch on, something to keep them occupied, and something to get them talking to one another. And what better way to do all of that than with food, right?
So whether you're looking for quick and simple last-minute solutions or something more intricate, we have the best Thanksgiving appetizers listed down here for you.
Thanksgiving Appetizer Ideas
Here you'll find everything from crowd-favorite snacks that are easy to whip up to stunning charcuterie boards that everyone won't get enough of!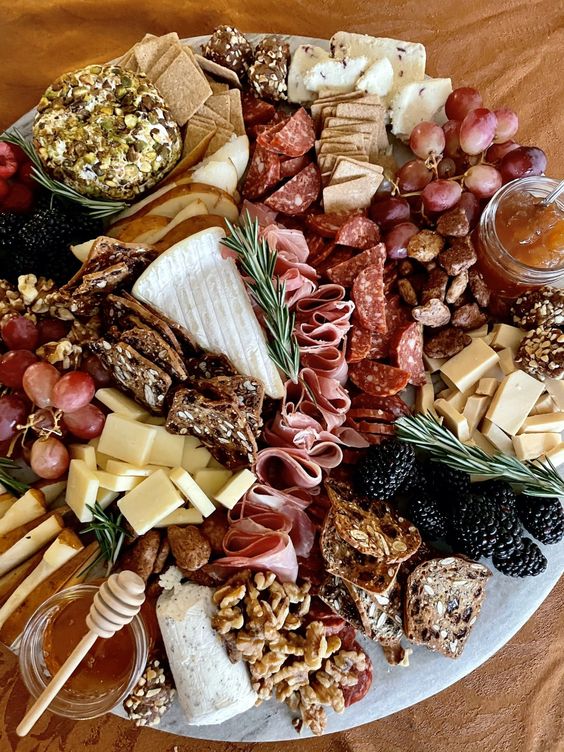 A charcuterie board is a perfect way to serve Thanksgiving appetizers to your guests. You can easily provide a little bit of everything to them and they'll have a variety of flavors and textures to get their hands on!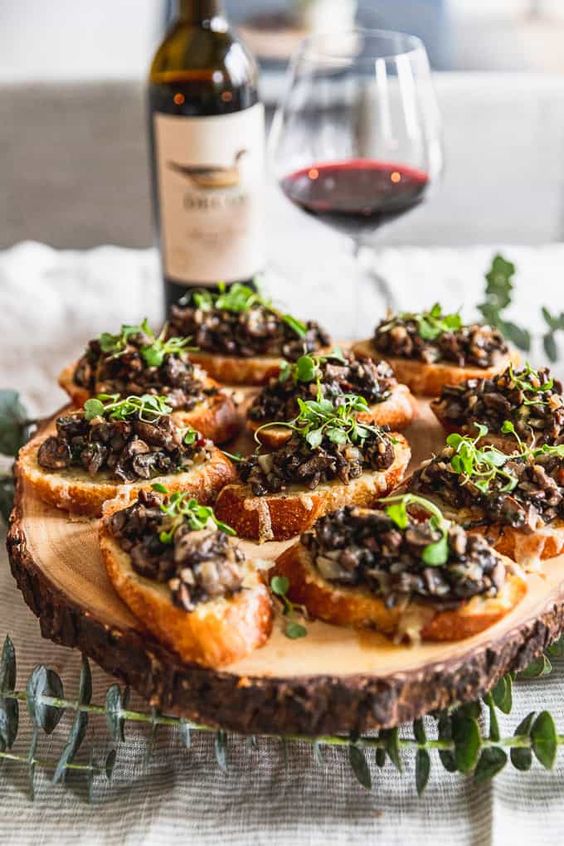 This mushroom bruschetta is the perfect blend of savory and buttery that is sure to satisfy your guests!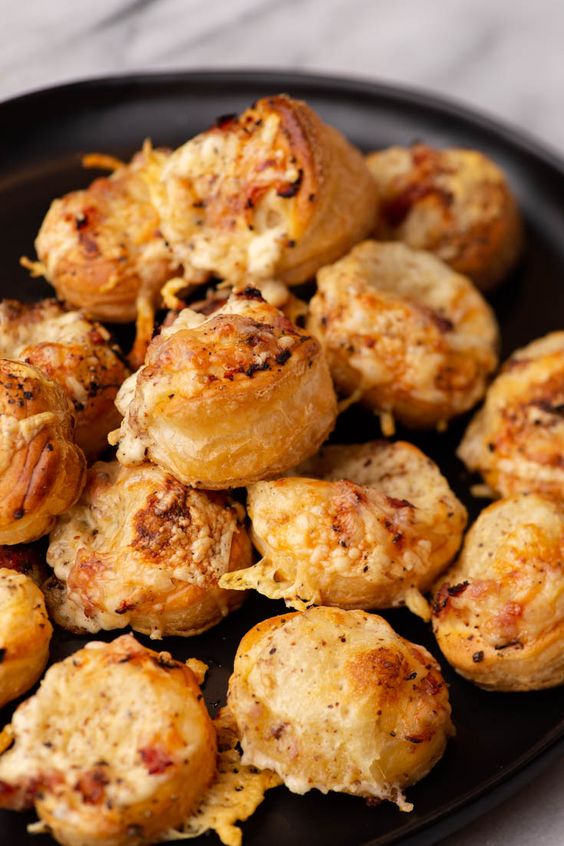 These Mini Croque Monsieur Thanksgiving appetizers are the perfect puff pastries you can serve on your Thanksgiving dinner!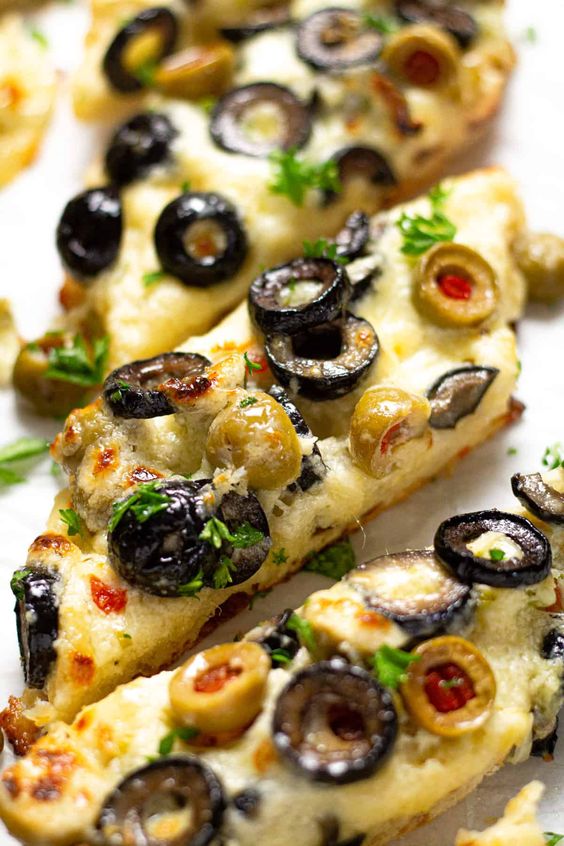 This olive cheese bread snack is great for anyone who's looking for something easy and quick to make!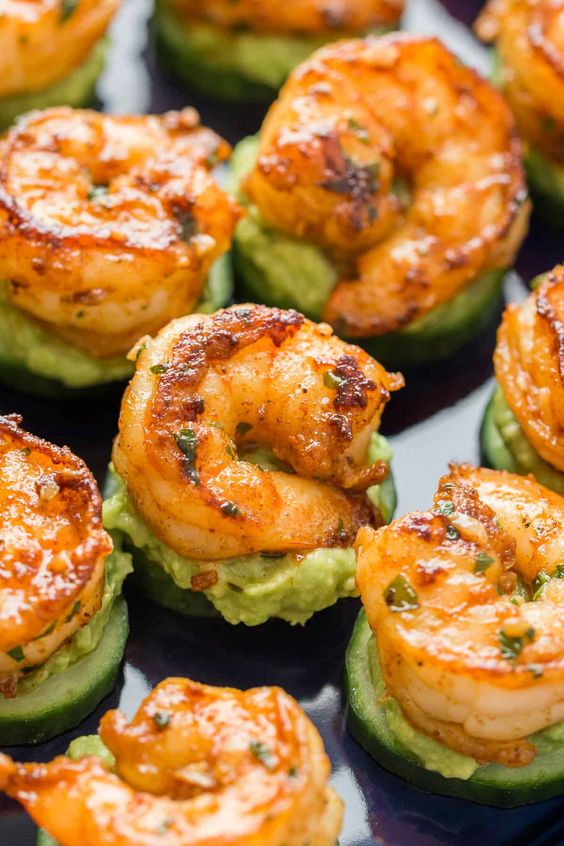 Let your guests enjoy a mouthful of these savory avocado cucumber shrimps!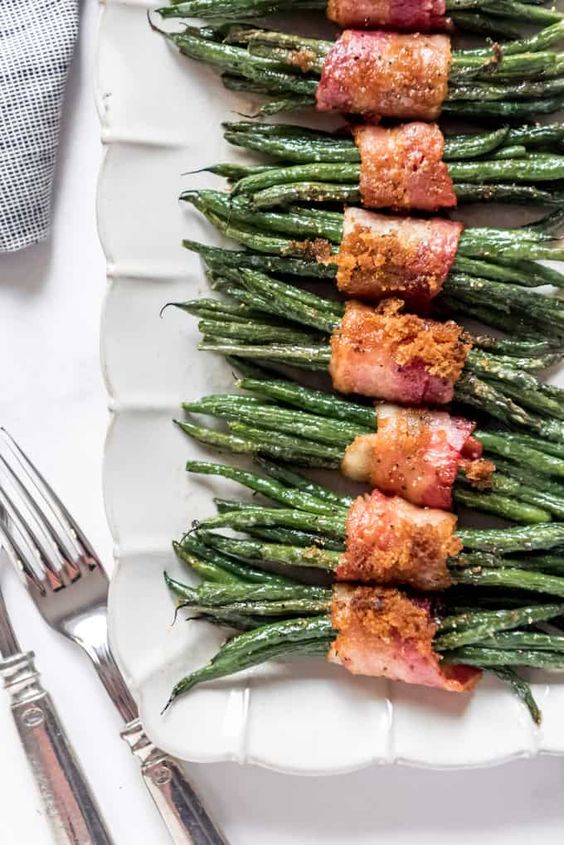 These bacon-wrapped green bean bundles are the perfect low-carb Thanksgiving appetizers this upcoming holiday!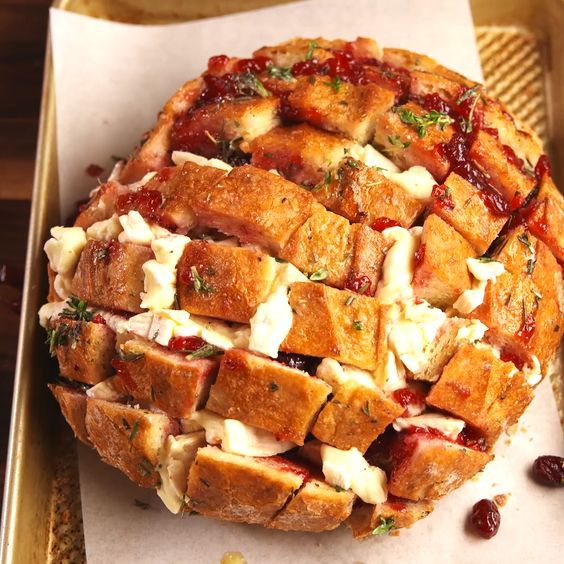 This cranberry brie pull-apart bread will surely be gone in a matter of seconds right after serving it to your guests!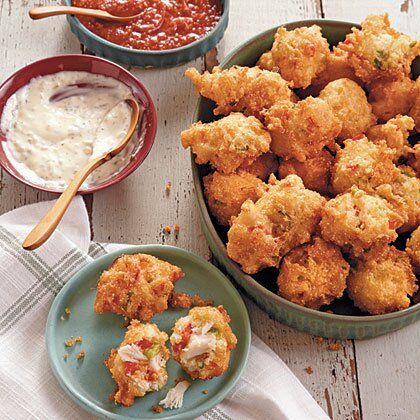 These crab cake hush puppies will keep your guests happy and coming back for more!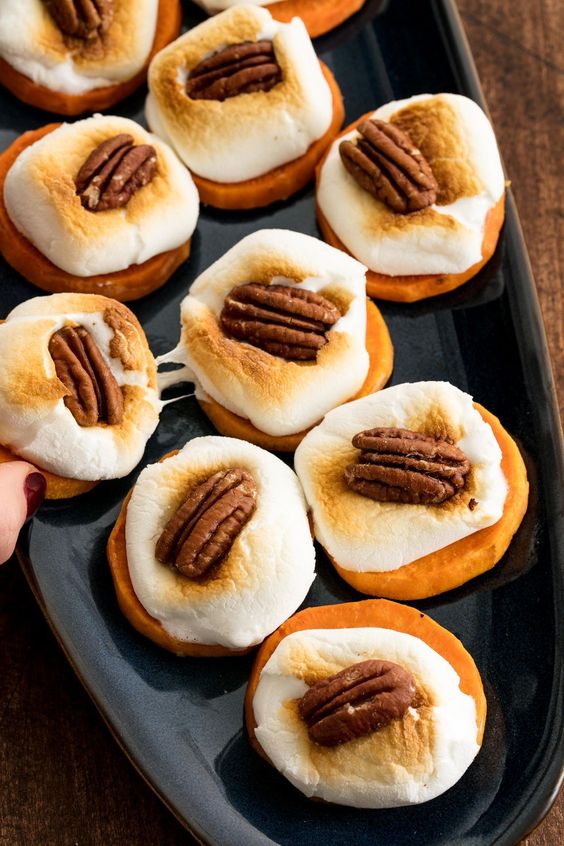 You're going to win the crowd with these sweet potato bites with marshmallows and pecans!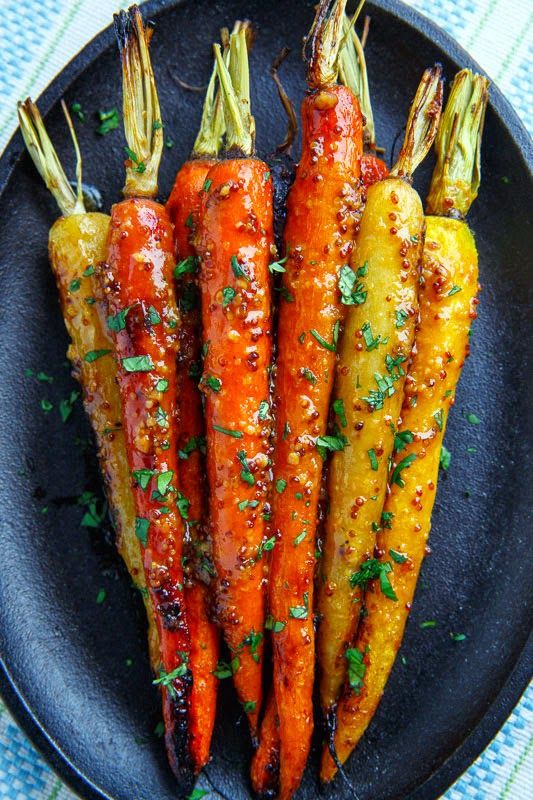 These maple dijon roasted carrots will make your guests' mouths water as soon as it's on the table!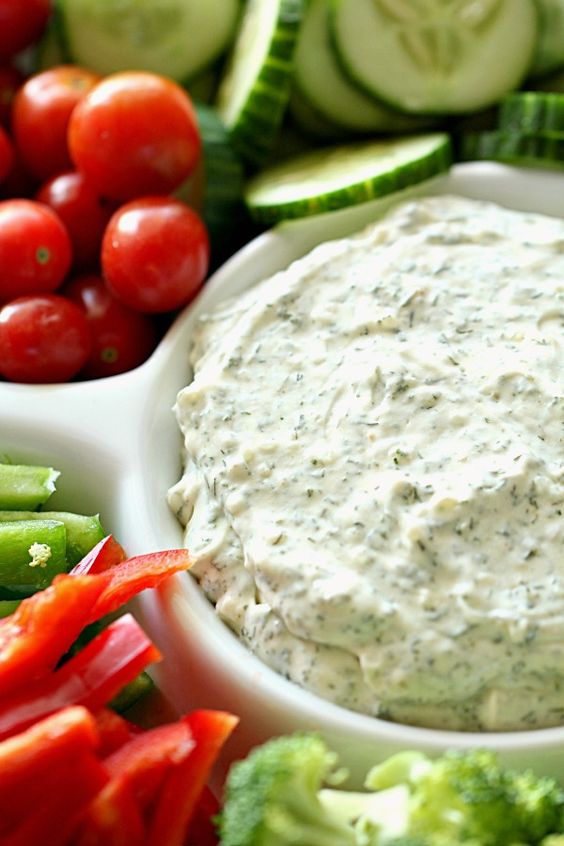 If you're looking for something light to serve your guests before the main dish, this vegetable dill dip is a perfect and easy way to do that!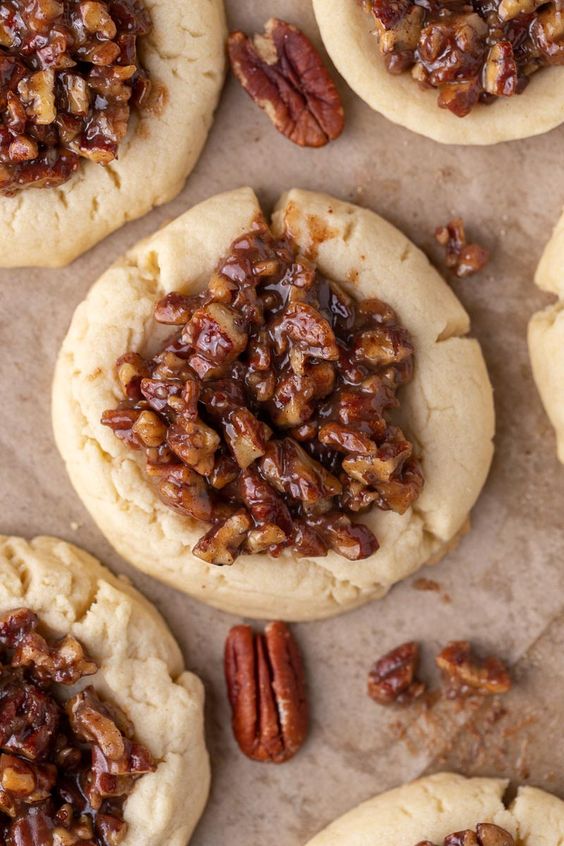 These crumbled pecan pie cookies are sure to be a hit with your friends and family this Thanksgiving dinner!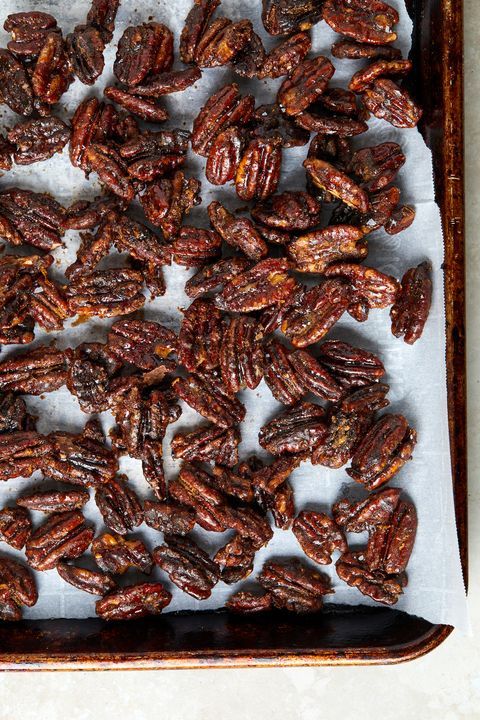 Can't get enough of pecans? Me either! These spiced candied pecans will have everyone going for seconds or even thirds! This is one of our favorite Thanksgiving appetizer recipes because it's so light.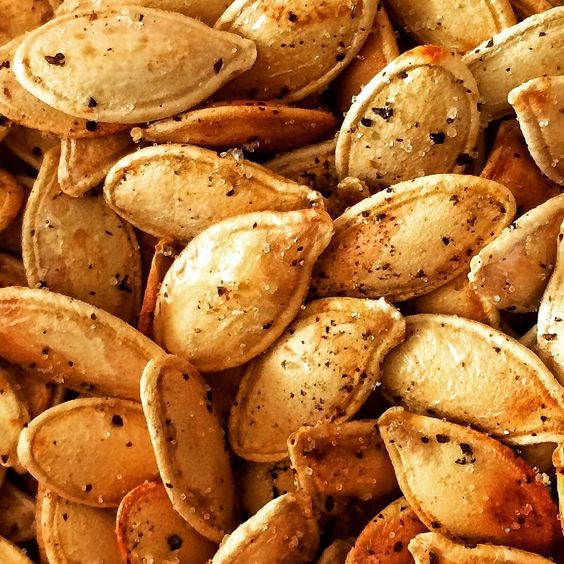 Here is another one of our favorite Thanksgiving appetizer ideas if you don't want guests to eat too much before the big dinner. There's no better snack to serve to your guests this Fall than these roasted pumpkin seeds! They're also super duper easy to make and you can get creative with them as much as you want!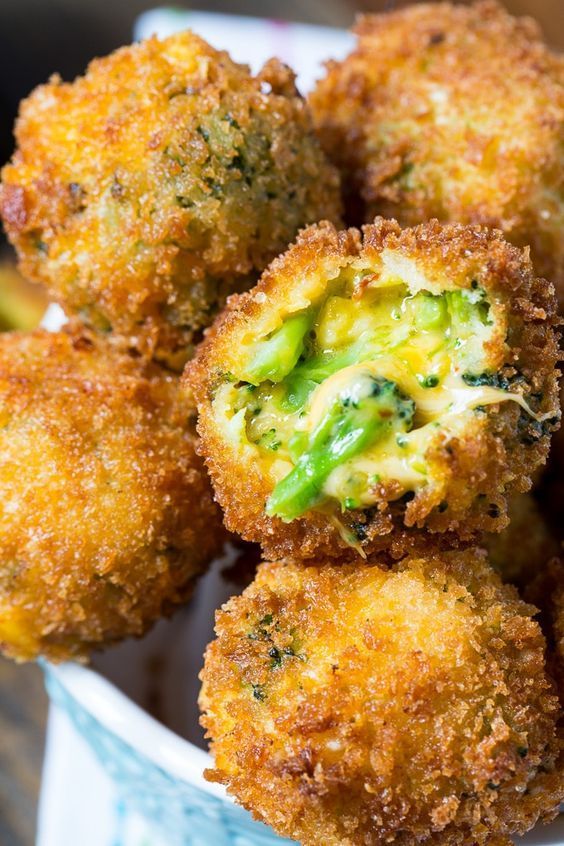 These broccoli cheese balls are sure to leave your friends and family wanting for more so make sure to serve extra!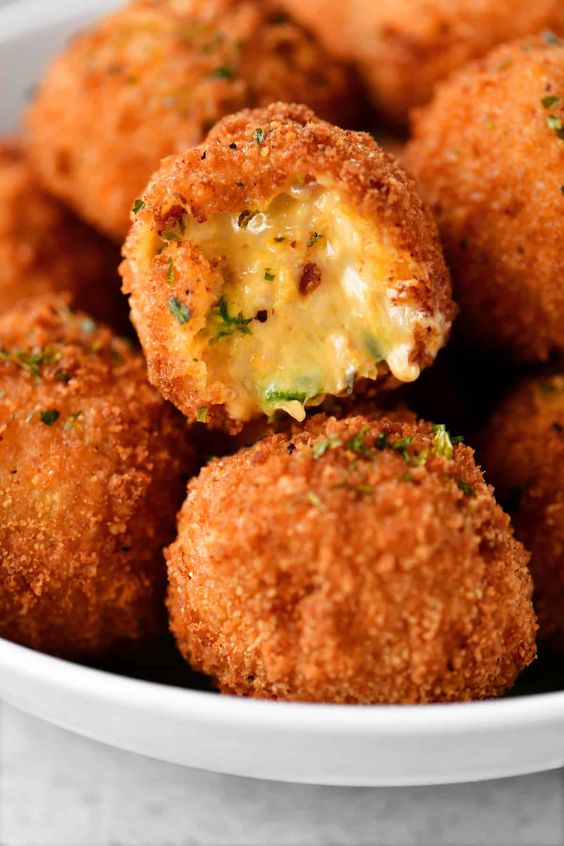 If you want to add more cheese to your menu this Thanksgiving, these jalapeno cheeseballs will be a delicious treat! This is one of the Thanksgiving appetizer recipes that everyone is sure to love.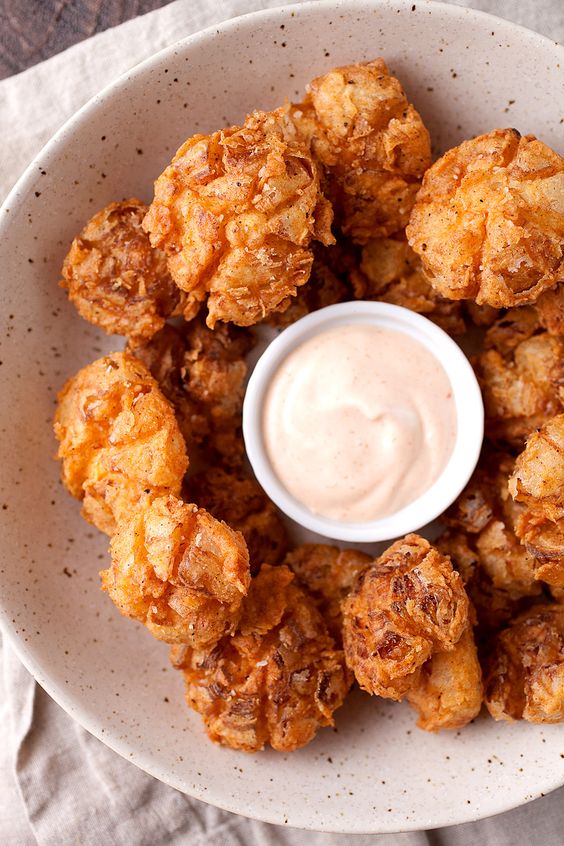 These bite-sized blooming onions are the perfect Thanksgiving appetizers for a fuss-free and easy-to-eat snack!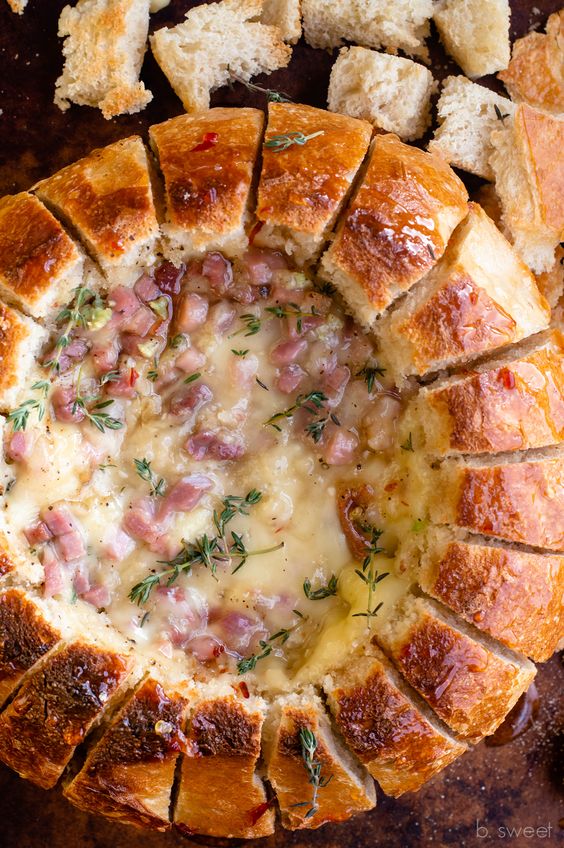 This mouth-watering honey-baked brie bowl with garlic prosciutto is an absolute must-have for any holiday celebration!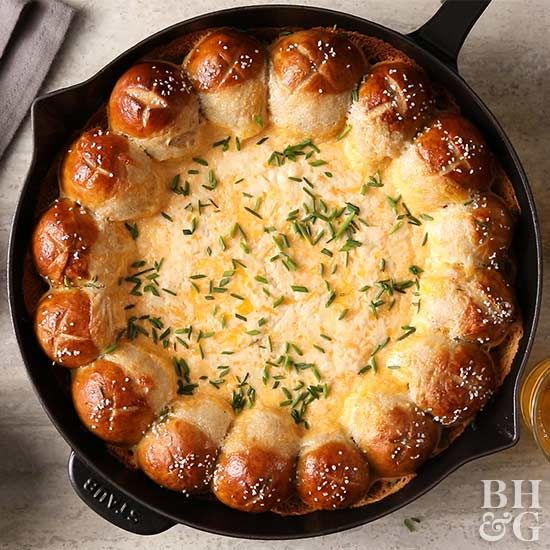 This pull-apart pretzel skillet is not only fun to eat but is sure to be everyone's favorite as well!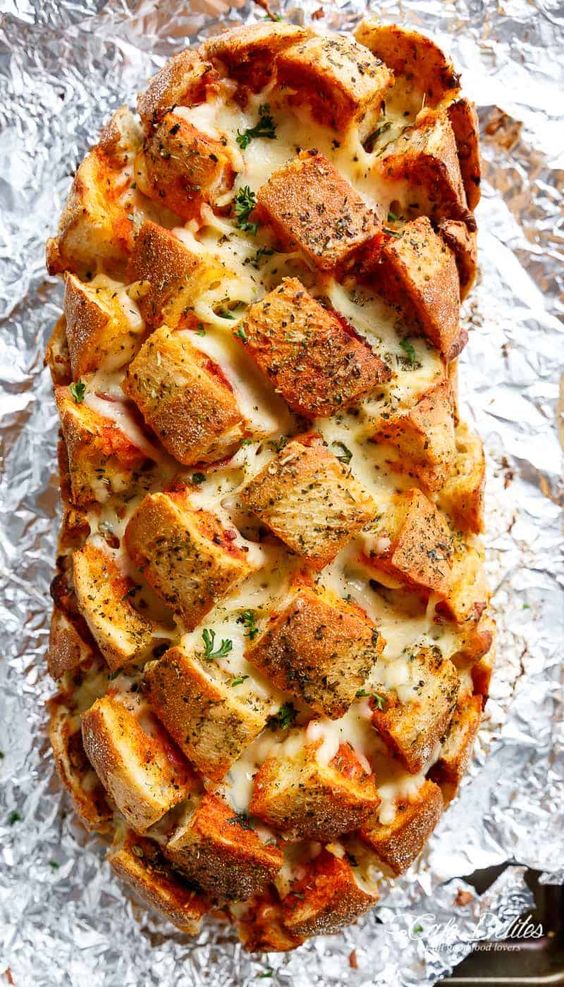 This garlic butter pizza pull-apart bread is just the combination of everything I love!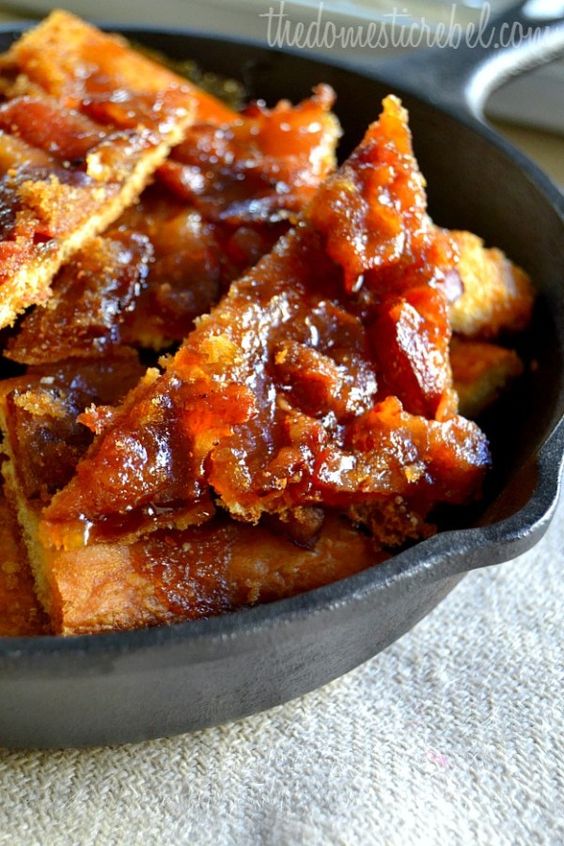 Maple Caramel Bacon Cracks are so easy to make if you need something quick to serve to your guests. This sweet and smoky appetizer just tastes so good!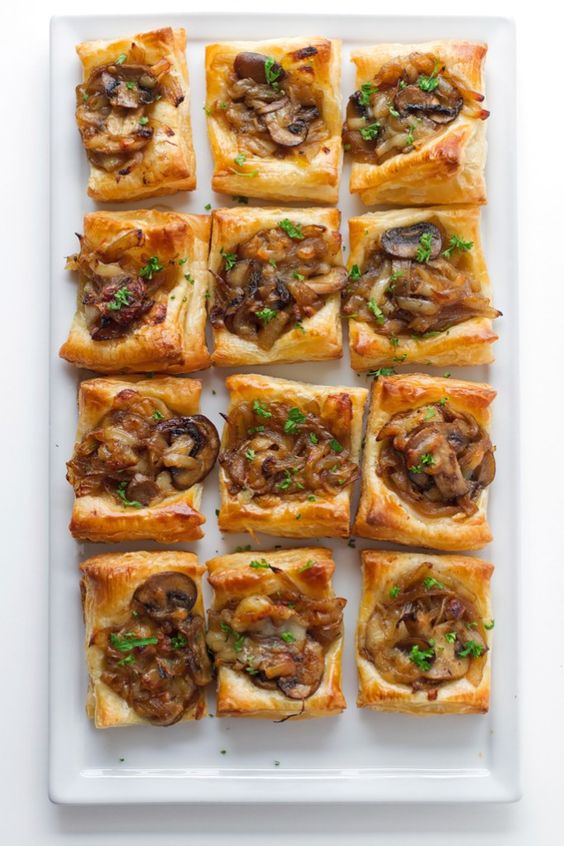 If you want to incorporate bread onto your Thanksgiving appetizers but don't want anything too heavy, these caramelized onion bites with sautéed crimini mushrooms and applewood smoked gruyere cheese are delicious puff pastries to offer to your guests!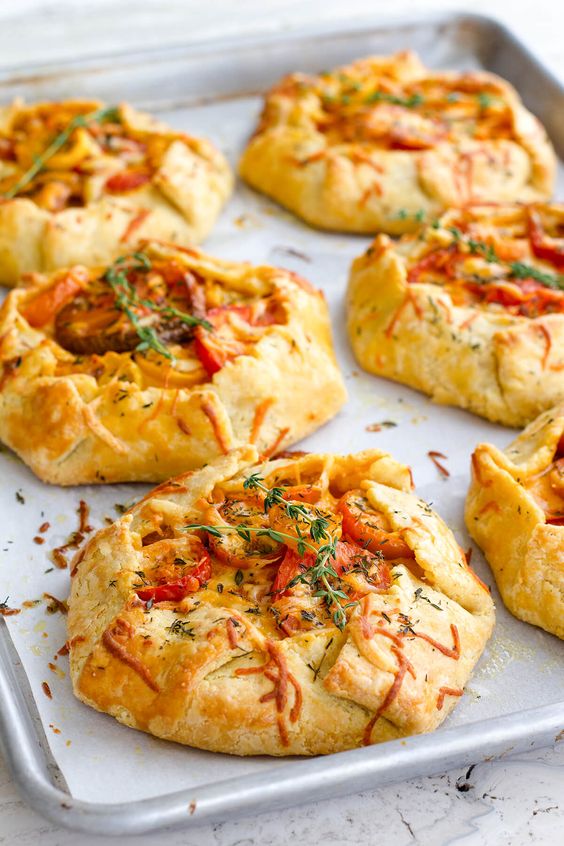 If you want to serve meat-free options for your guests, these tomato herbed galettes are just divine!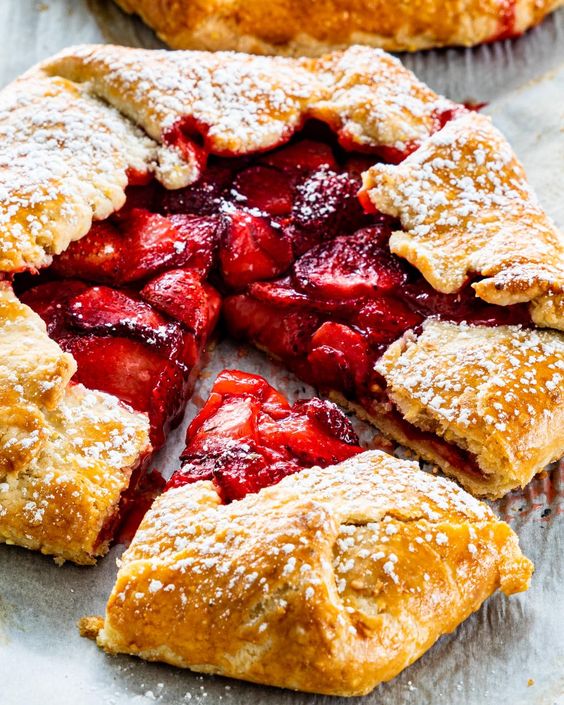 If you want something sweeter than tomatoes, you can also opt to change your galette dish to strawberries instead!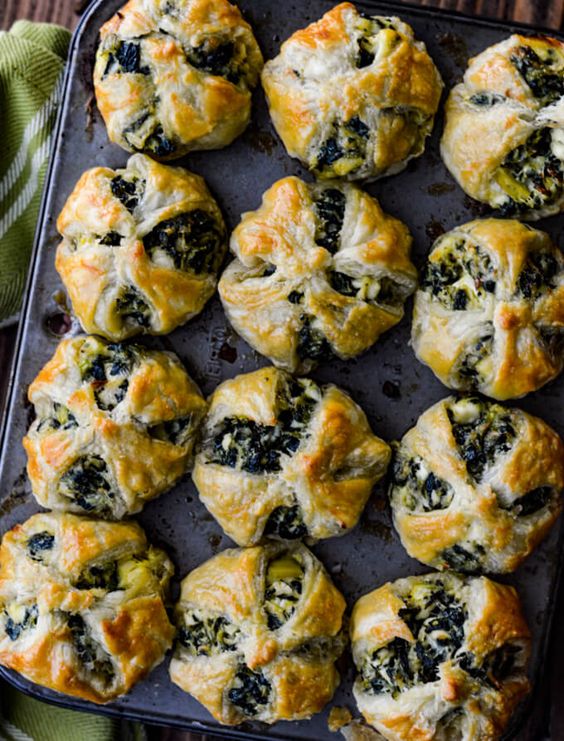 These spinach and feta puff pastries are loaded with savory flavors that your guests are sure to enjoy!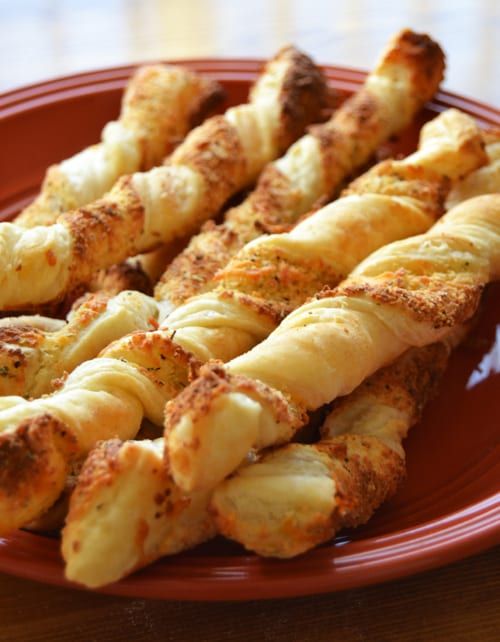 These cheese straws are not only easy to eat but also quick to whip up if you need to pull off something last minute!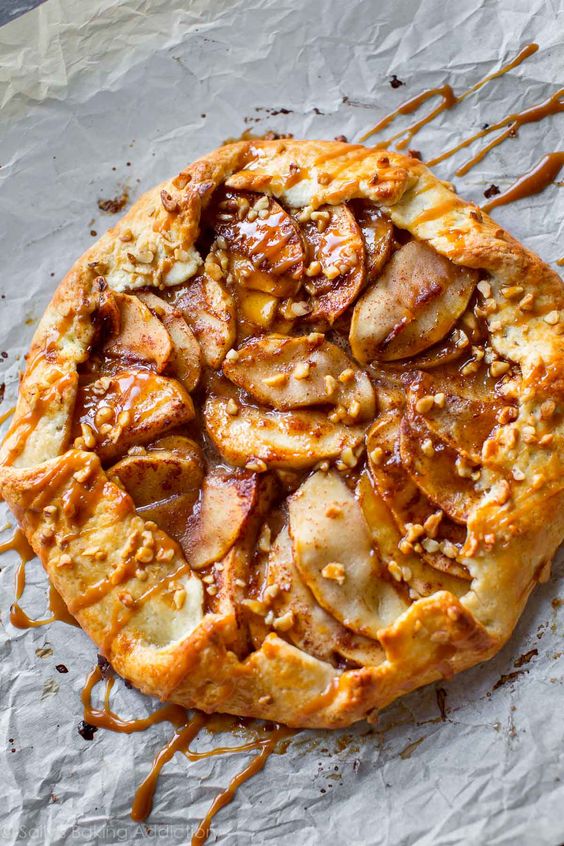 Saving the pie for later? This salted caramel galette is one of the perfect Thanksgiving appetizer ideas this fall if you and your guests are too excited to wait!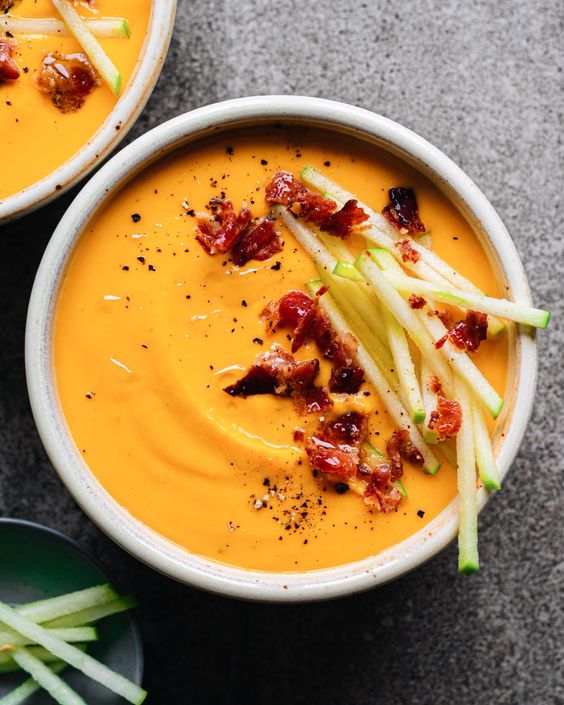 This roasted butternut squash soup with bacon bits and granny smith apple is an easy-to-make soup that I'm certain your guests will love as they anticipate the main course.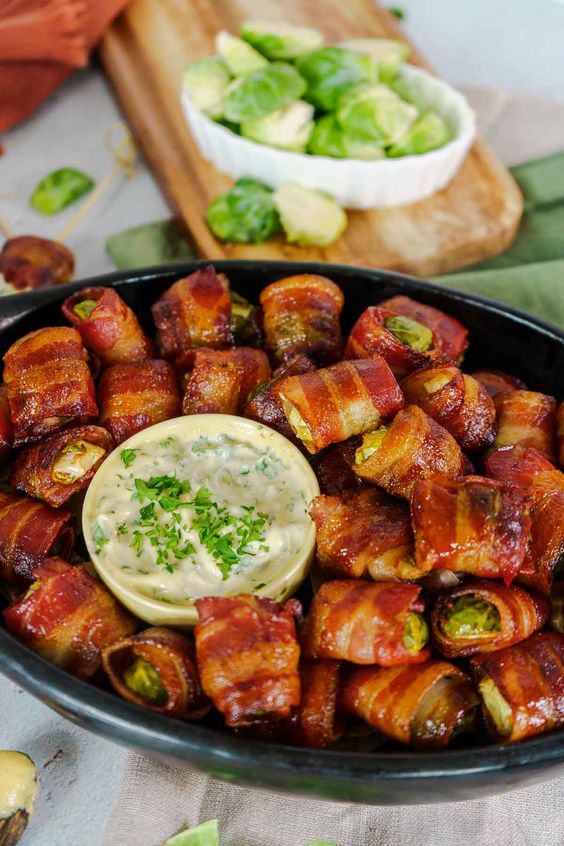 These balsamic glazed brussels sprouts are just perfect with a mustard dipping sauce. Your guests will surely be coming back for another bite!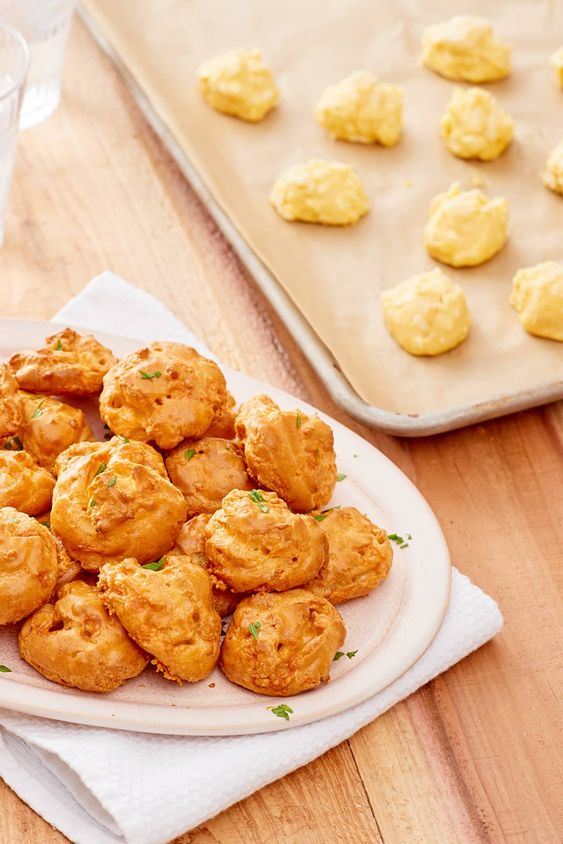 You can't go wrong with serving cheese puffs as appetizers for your Thanksgiving dinner. They're delicious and easy to make as well! Plus, they're light, making them one of the perfect Thanksgiving appetizer recipes to try.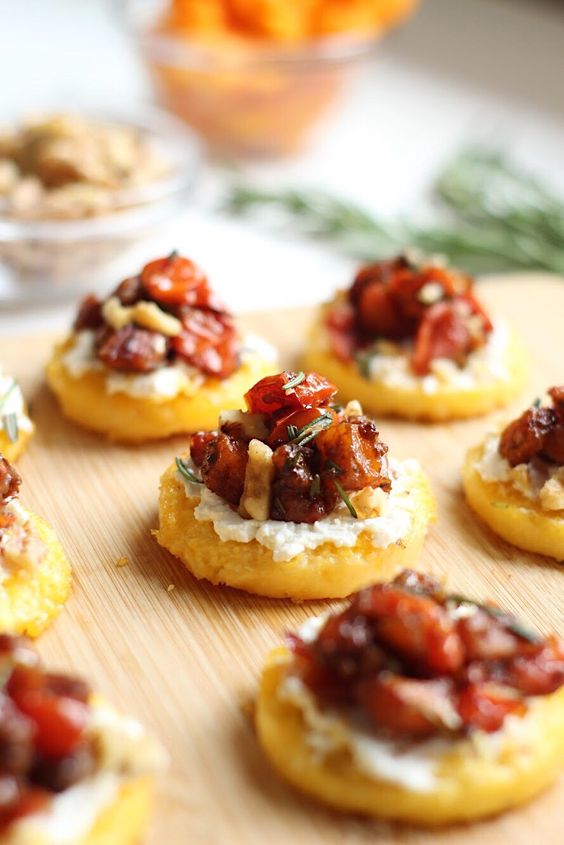 These baked polenta bites are worth every bite and your guests will love munching on these as they wait for the main event. This is one of our favorite Thanksgiving appetizer ideas that also works well for other holidays!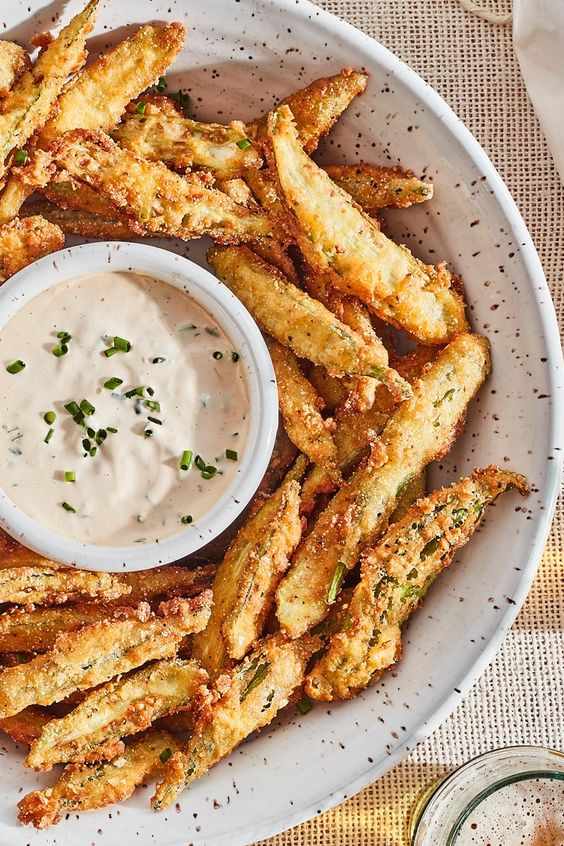 Okra might not be the first choice when it comes to Thanksgiving appetizer recipes but these fried okras are sure to become anyone's favorite once you let your guests try them out!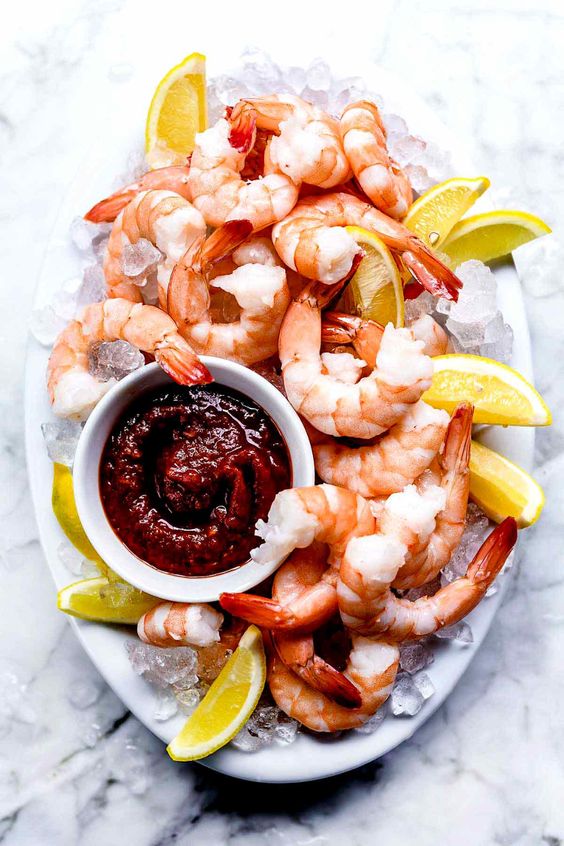 This classic appetizer is perfect for any kind of occasion and Thanksgiving is just one of them. The crowd is sure to love this fresh, familiar dish.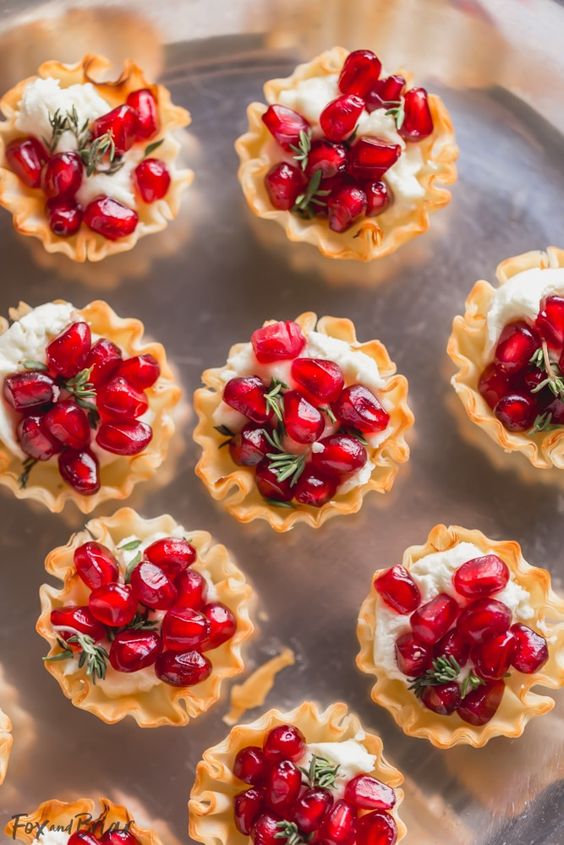 These pomegranate goat cheese bites will surely disappear within seconds of serving! It has the perfect balance of flavors from the fruit and the cheese.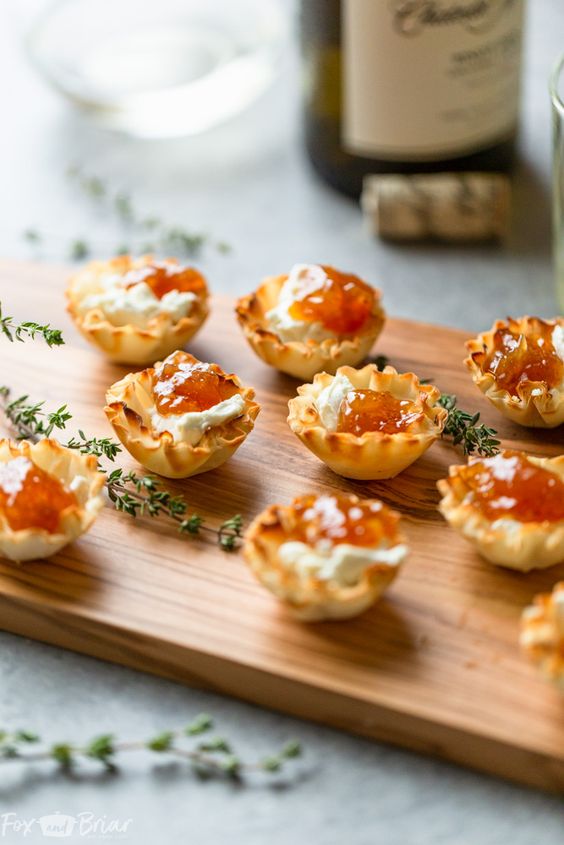 If you're not a fan of pomegranates or want to try something else, figs could also go well with your goat cheese bites!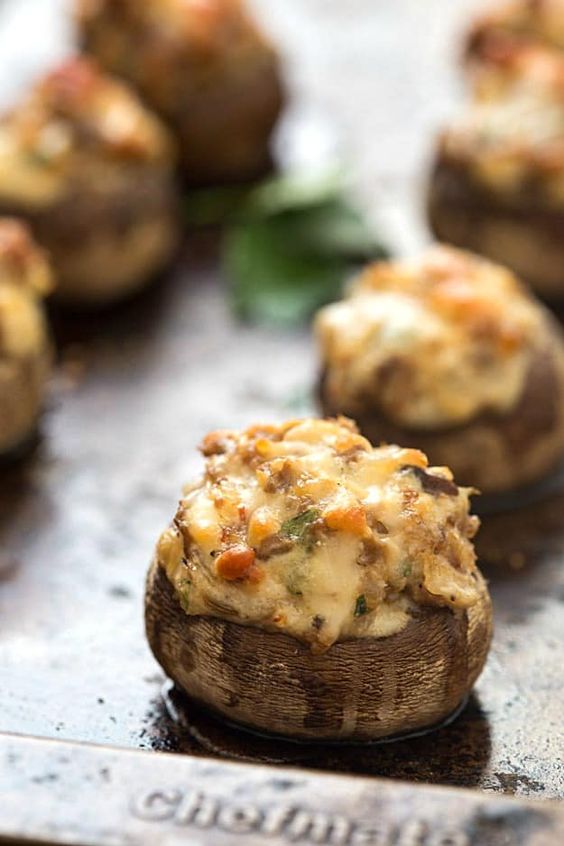 These stuffed mushrooms with sausages are just as delectable as they look!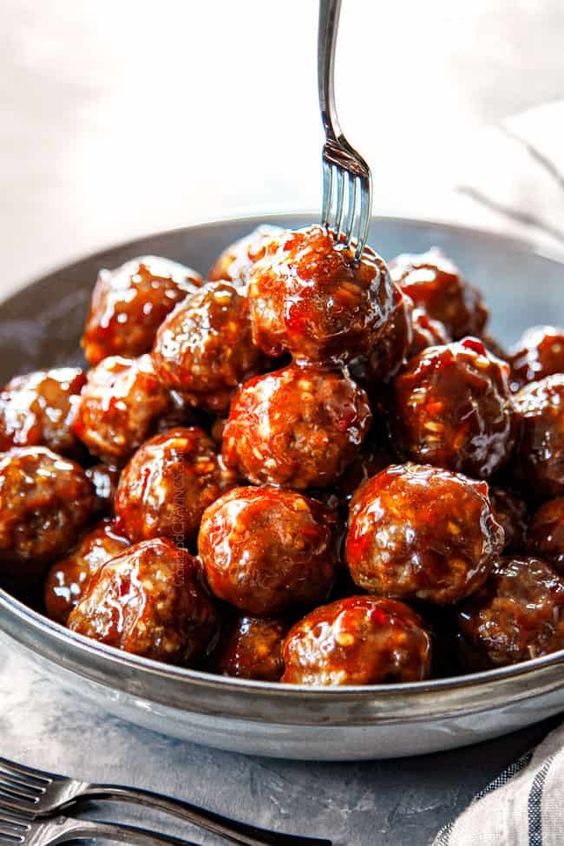 Impress your guests with these irresistible cocktail meatballs!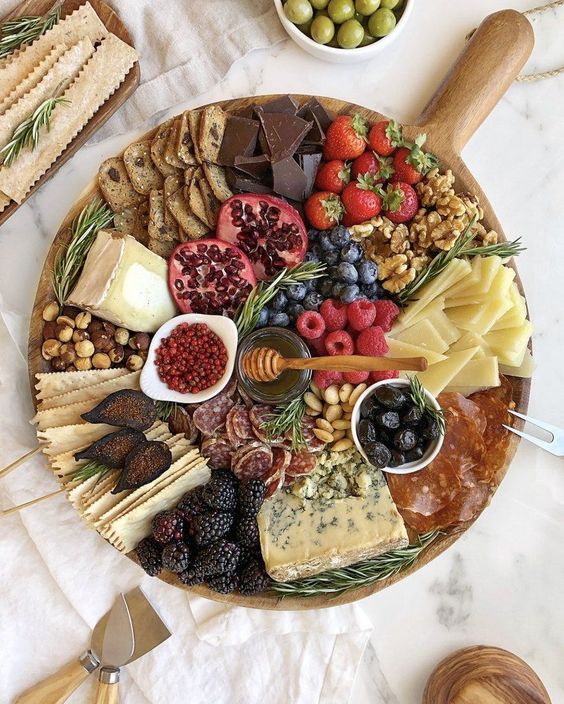 Cheeseboards are a sure hit at any holiday party. You can customize them however you want and they're easy to whip up!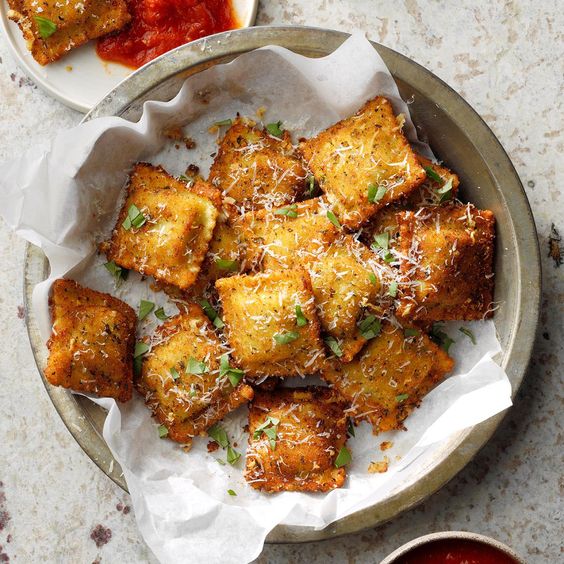 If you have an air fryer in your house, why not try making a toasted ravioli as one of your Thanksgiving appetizers?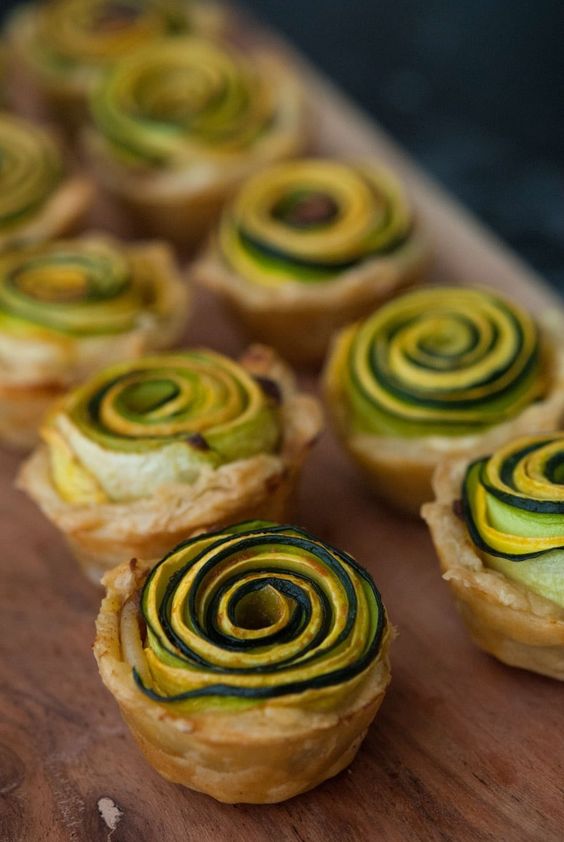 These pesto zucchini rosettes are not just pretty to look at, but they're also yummy!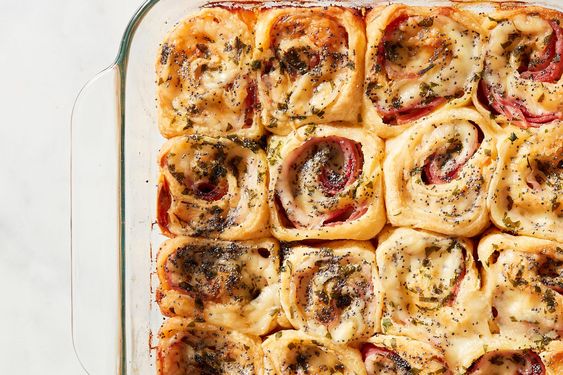 Ham and cheese is a staple for any occasion and your guests are sure to love this classic appetizer!
These Mahi Mahi sliders are sure to whet your guests' appetites once they start digging into this dish!
Just like the other dishes in this list, the pigs in a blanket are also a staple at every holiday party!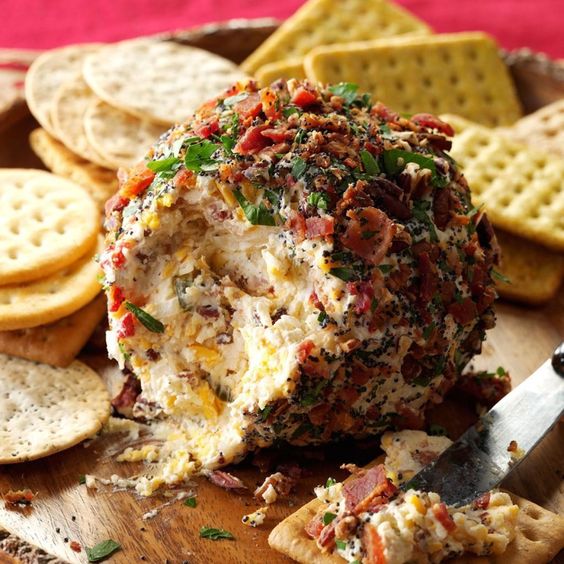 This impressive cheeseball appetizer will surely have your guests raving about it for the days to come!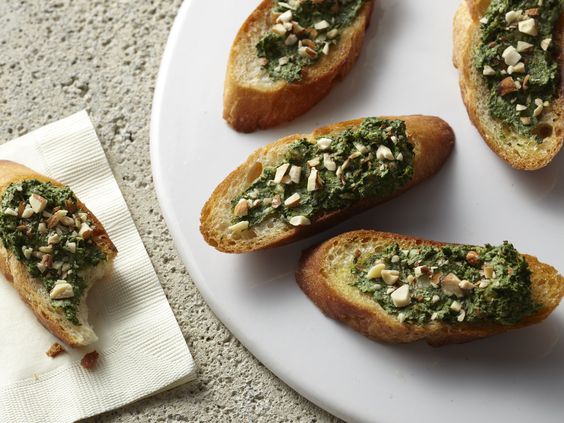 Some spinach almond crostinis will give flavors that everyone will go nuts for!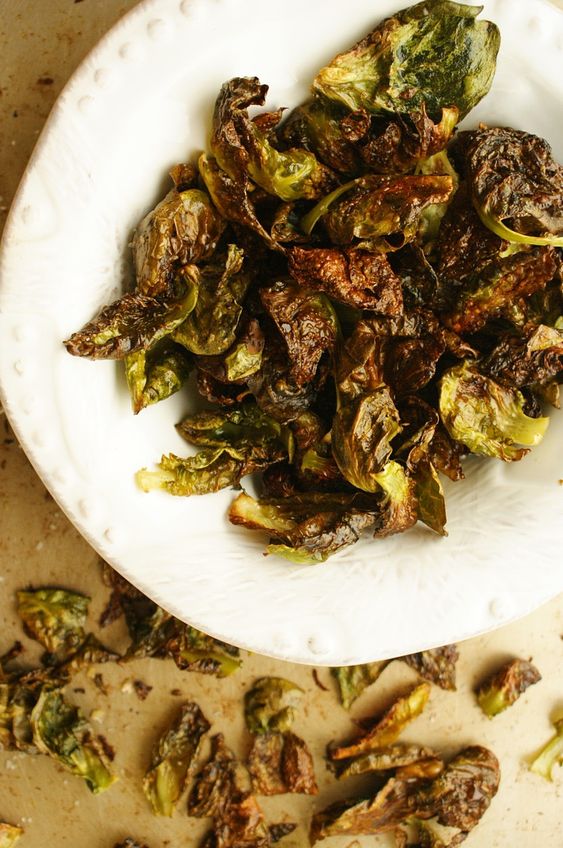 These brussels sprouts chips will give your guests the crunch and crispiness they'd be looking to sink their teeth into!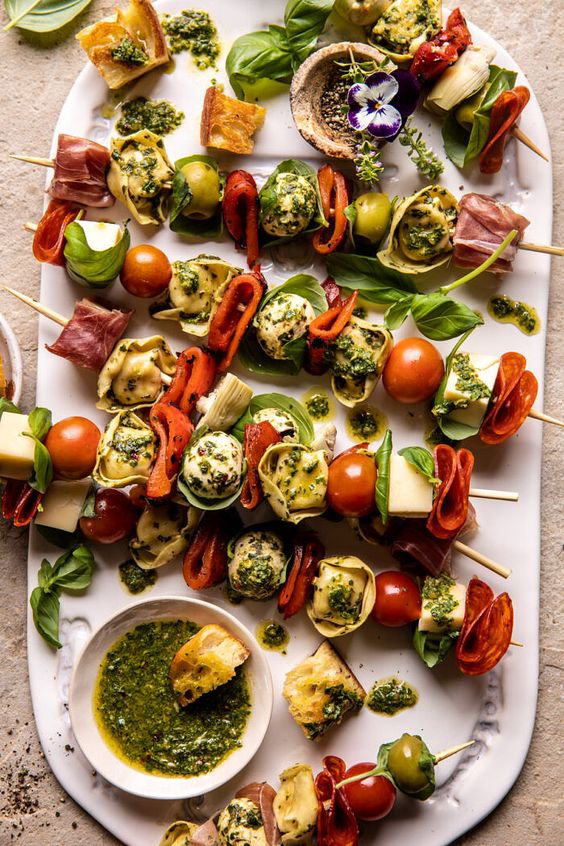 These antipasto skewers are nothing short of delicious! Look at those vivid pops of colors too!
Who doesn't love pizza? These cheesy pizza rolls are surely going to be a hit with your guests this Thanksgiving!