Now that colder weather is here, what better way to spend it than to rewatch one of our all-time favorite shows, Gilmore Girls, and take a trip down memory lane by copying the absolute best Rory Gilmore outfits?
When you picture Rory from "Gilmore Girls," you generally don't picture fashion (at least not the same way you would view something like the characters from Gossip Girl or other teen dramas where fashion is heavily involved). instead, you probably remember her as the sweet and socially awkward girl in Stars Hollow.
But despite not paying much attention to fashion, Rory did have a few standout looks that were quite on-trend throughout the show. She kept things plain and straightforward with a dark academia vibe. But as she grew older, her styling choices expanded as well.
Rory developed a preppy but adorable style throughout college, and at the end of the series, she looked more put together than ever. Now that's what a good character arc looks like!
So to help you harness your inner Rory, we've compiled a list of her best outfits throughout the show that you'll definitely want to copy.
BTW, some of my favorite places to buy Rory Gilmore styled clothing are:
Best Rory Gilmore Outfits To Copy
Read on to see the best Rory Gilmore outfits you can recreate on the show!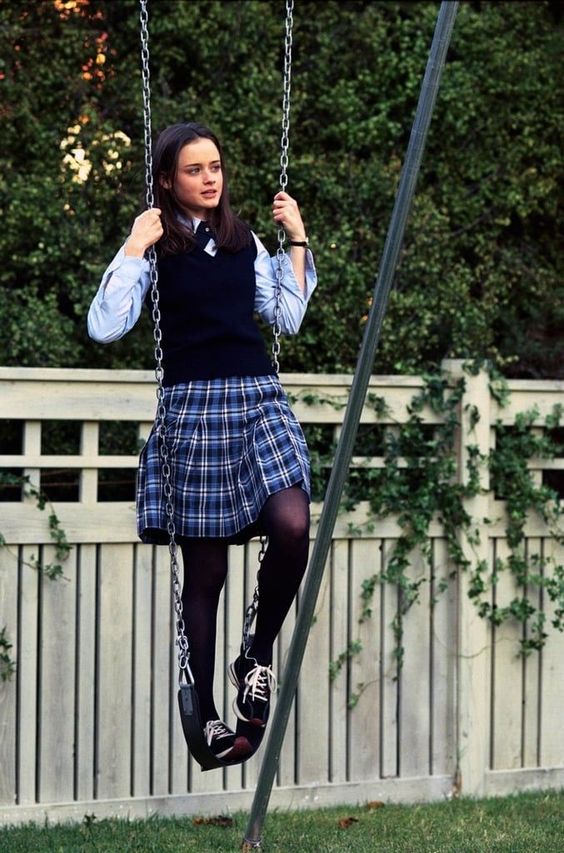 A roundup of Rory's best outfits can never be complete without her iconic schoolgirl look when she transferred to Chilton! She looked so preppy and adorable in her youth! So full of innocence and sweet naivety.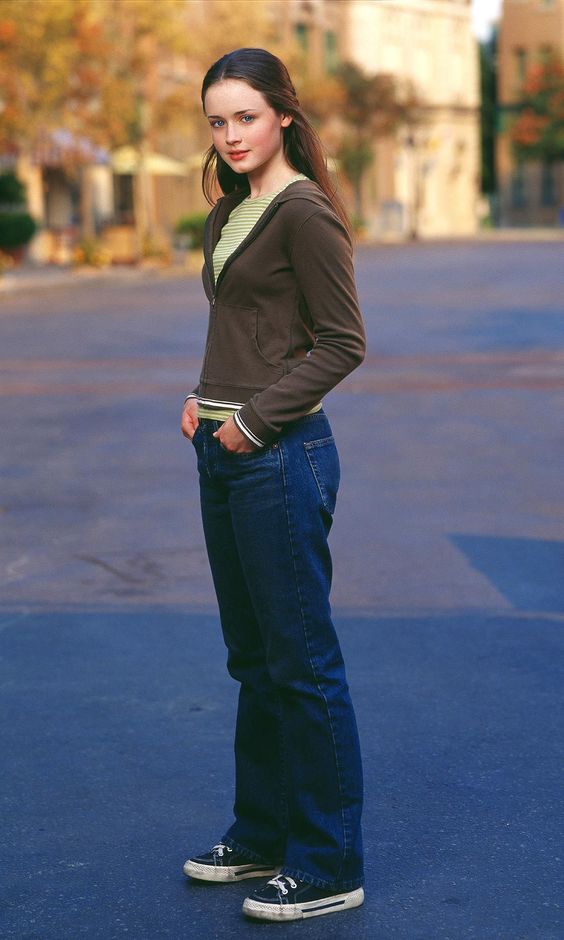 Rory often preferred to keep things plain and simple regarding her outfits in the earlier seasons. However, this jeans and hoodie combo remains one of her most iconic looks. It's so reminiscent of the 90s era too!
Alexis Bledel has that perfect delicate and refined beauty that gave Rory such a classic feel whenever she wore these beautiful dresses!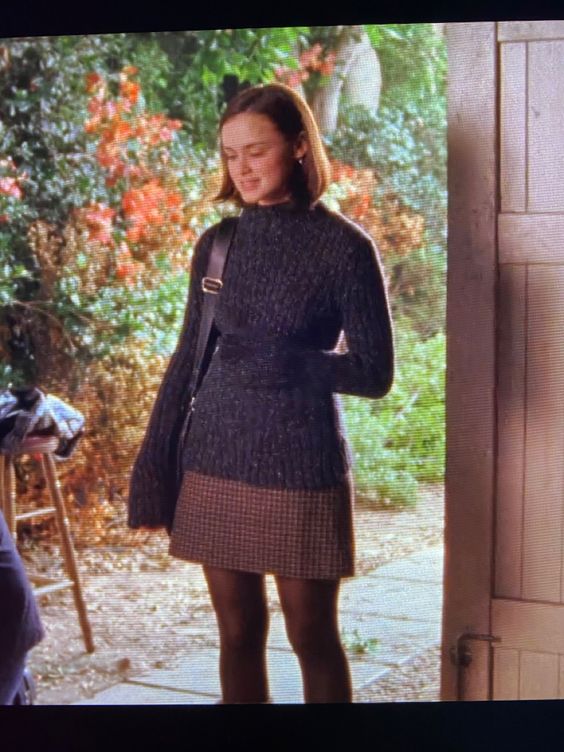 Sporting a whole new hairdo, I just love how Rory's wardrobe choices matured with her age! She looked so smart and chic in this ensemble!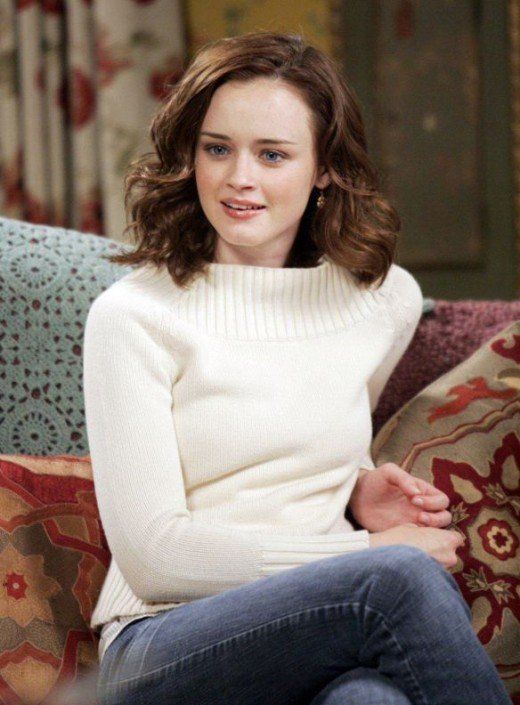 Rory Gilmore loved her cozy sweaters and I can totally understand why! They're the perfect fall staples and they're just so comfy to wear as the weather grows colder. This is definitely the Rory Gilmore style we all know and love.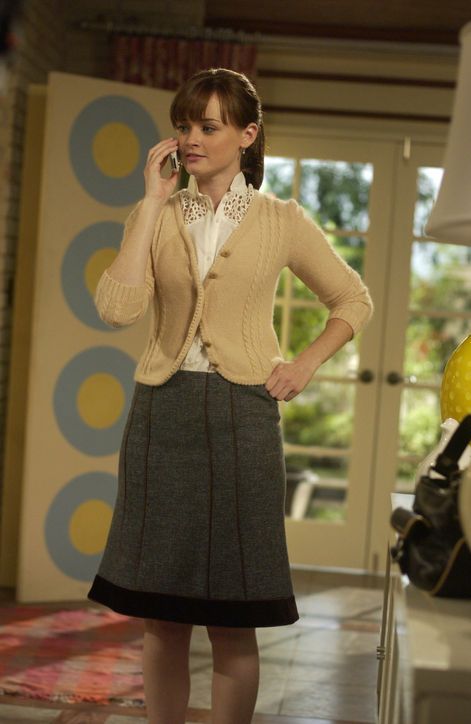 This outfit is so perfect for a family gathering over the holidays, specifically Thanksgiving! It just looks so sensible and smart. Perfect for anyone who's looking for a Rory-inspired fit for the holidays.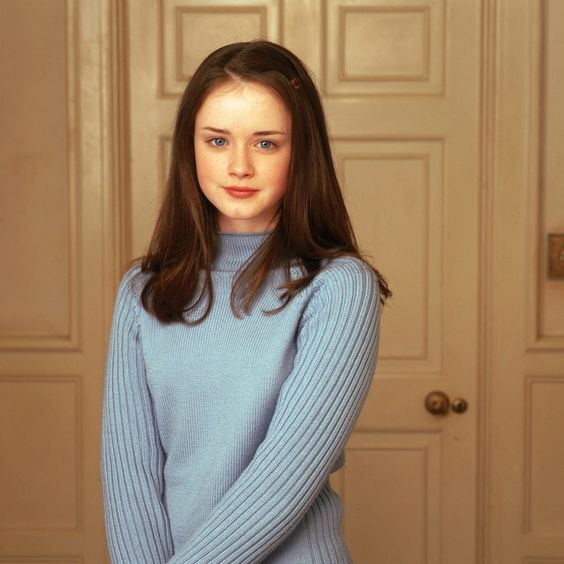 This blue, knit sweater looks so good on Rory! It perfectly captures her youthful innocence in the show.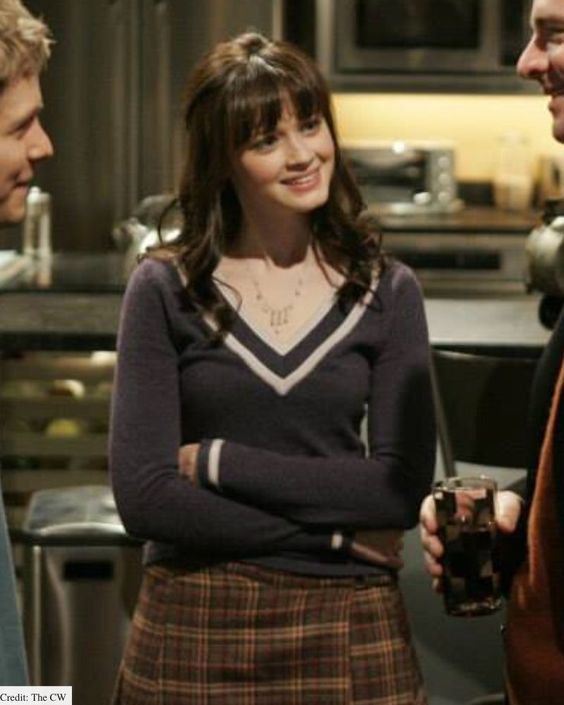 Looking for Rory Gilmore style inspo that's a bit dark academia? This sweater and plaid skirt combo are so quintessential Rory! And another outfit that was made for the fall season!
If there's one Rory Gilmore fashion piece that we're all obsessed with, it's the iconic peacoat. Rory often wore a lot of beiges and other neutral colors throughout the show, so it's so refreshing to see her wear this gorgeous red coat!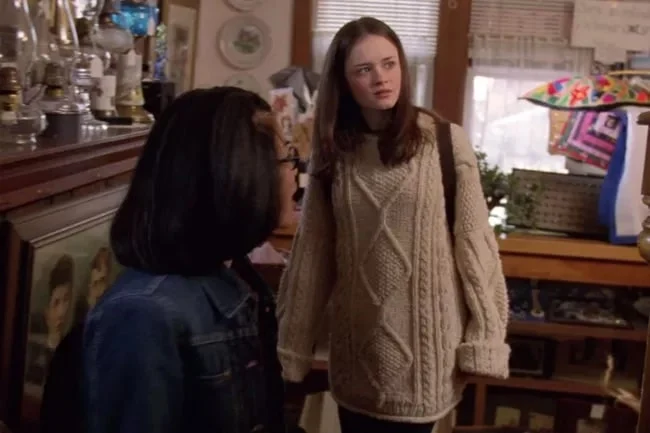 This oversized, knit sweater is such a classic fall outfit that's trendy even up to this day. And Rory (as usual), looks so cute in it!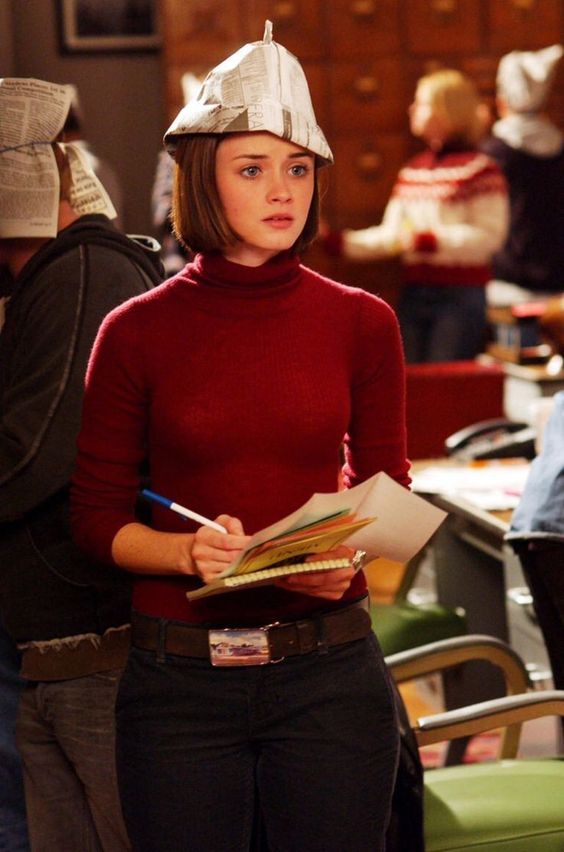 Red suits Rory so much and this gorgeous deep red turtleneck is no exception! It's the perfect fall color if you love wearing wine and burgundy tones.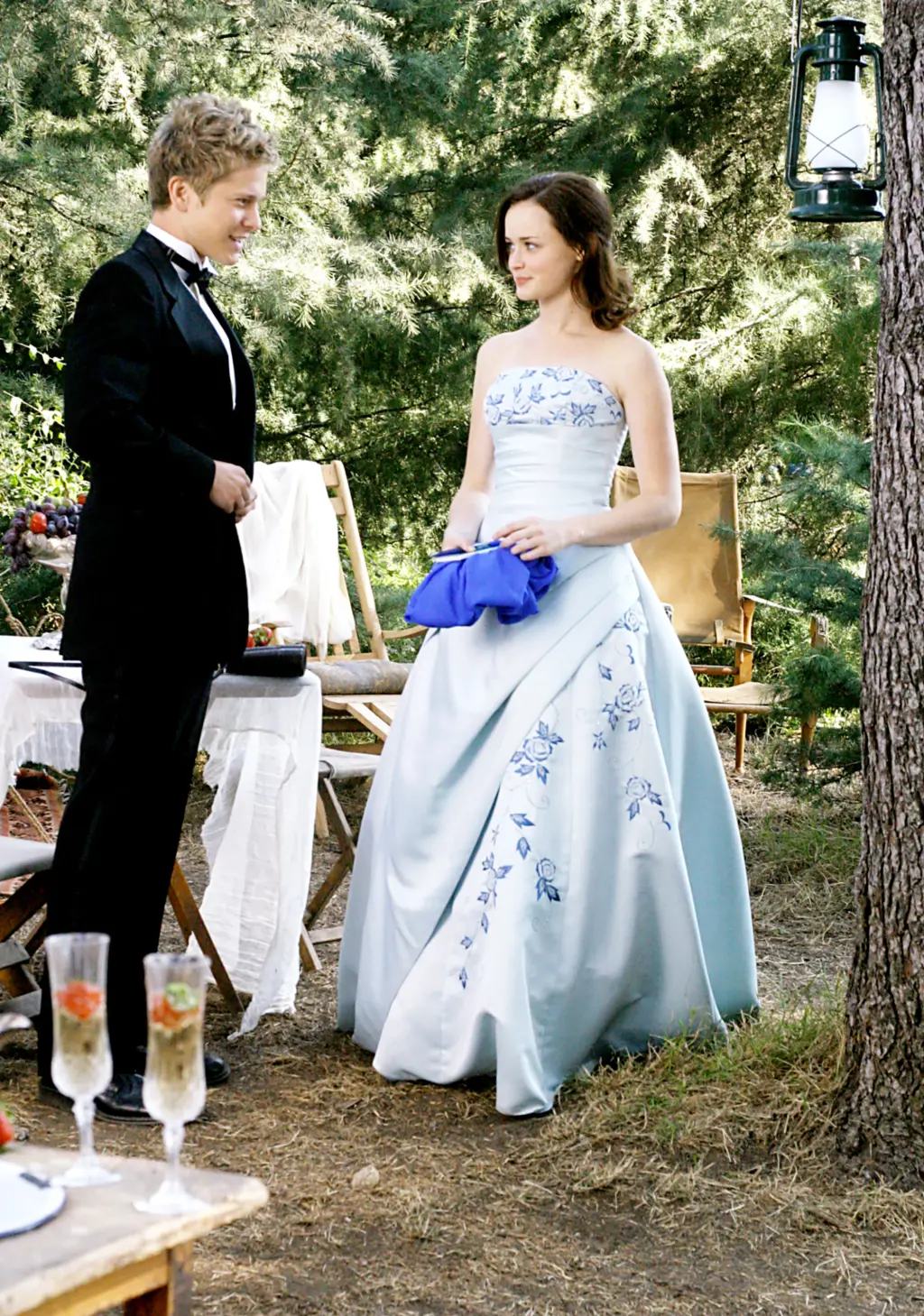 You can definitely see how in the show as Rory matured, she became more comfortable in her skin. During this particular episode, in this particular dress, she was glowing!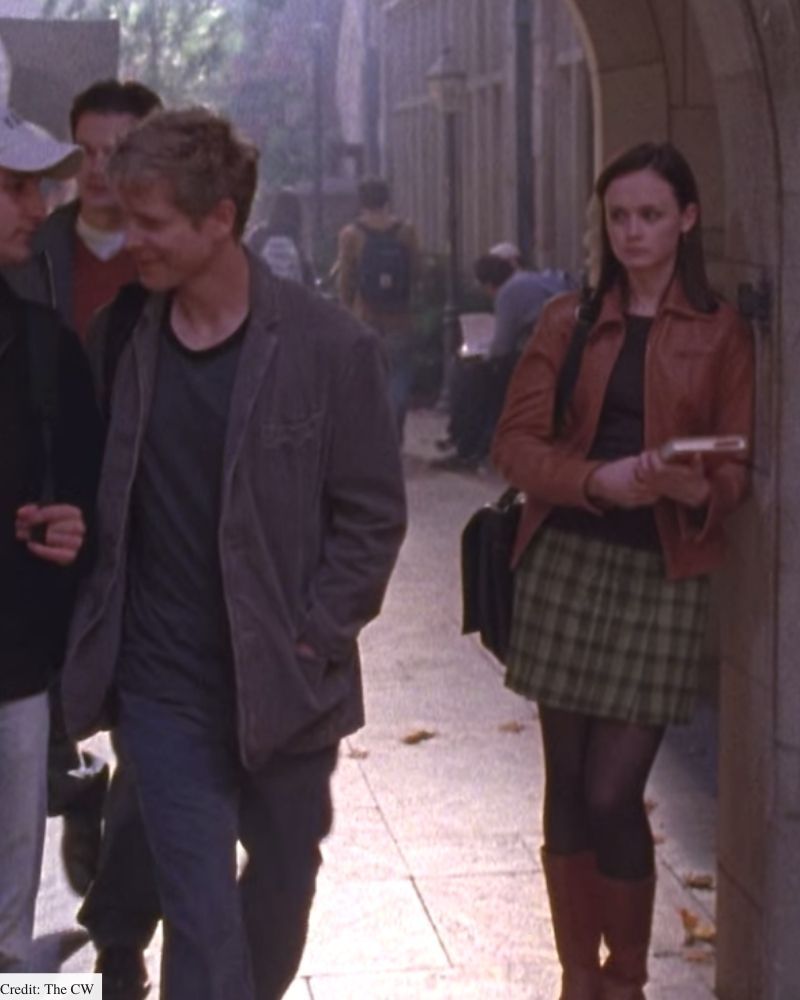 Rory definitely knew how to dress for every season that came! And this was such a chic winter outfit! Though the colors can still match the fall season.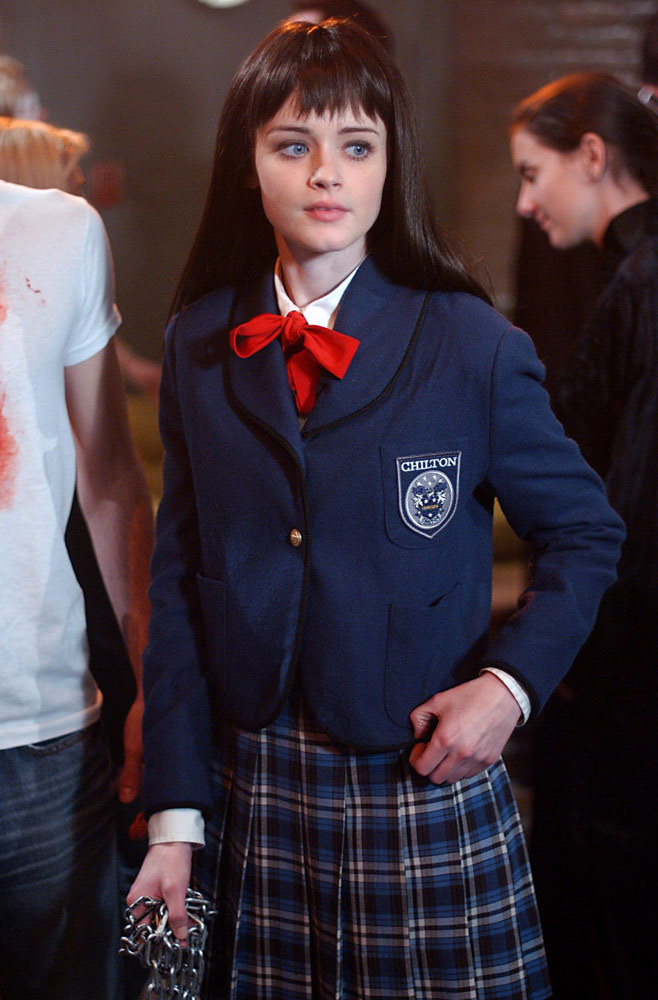 Definitely, a personal favorite of mine was Rory's costume as Gogo Yubari from Kill Bill. She looked so cute and badass at the same time!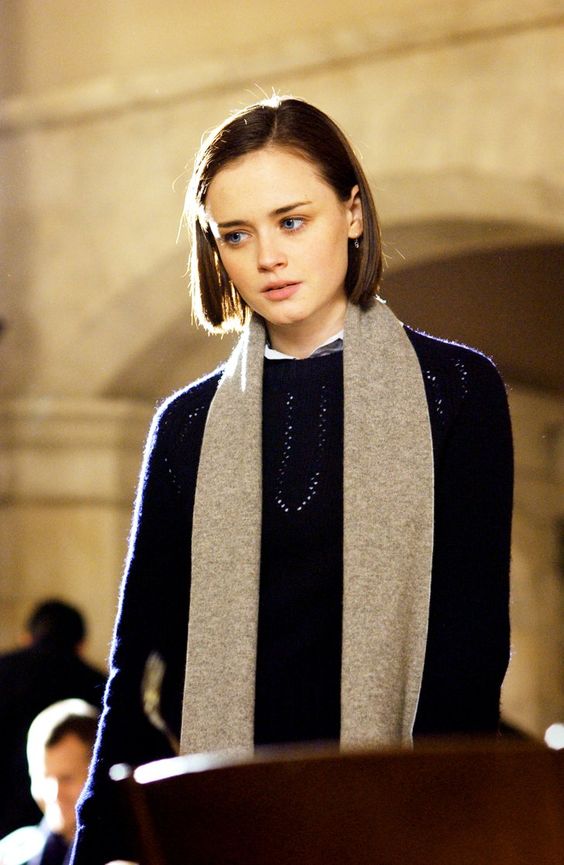 Sometimes, all you need is a scarf to give life to any basic outfit you have in mind.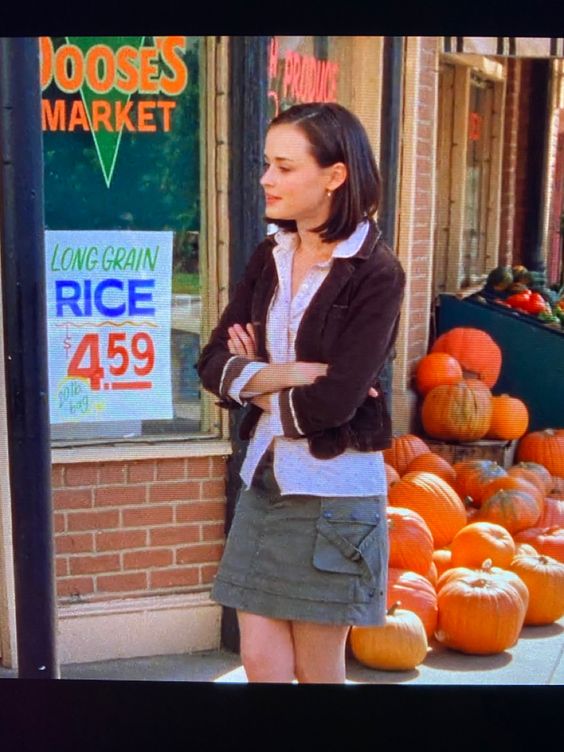 This outfit was so 90s and yet so trendy! Another favorite of mine for sure!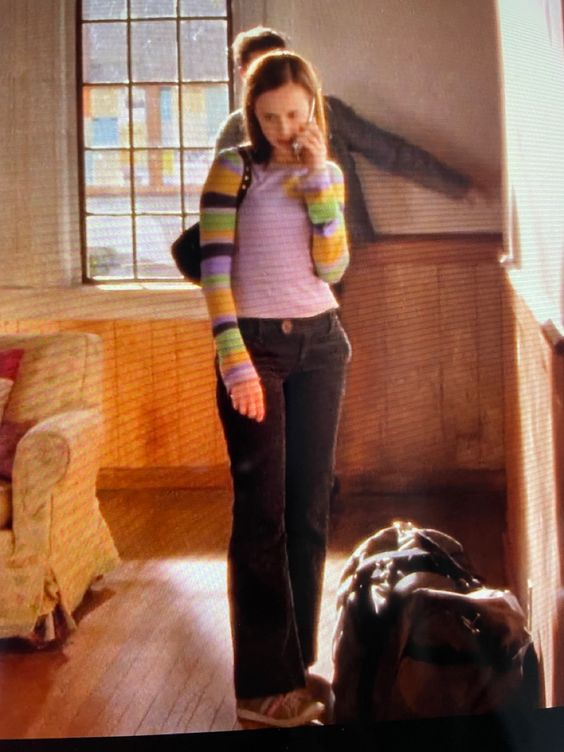 This multi-colored long-sleeve shirt was quirky and perfect for the younger Rory!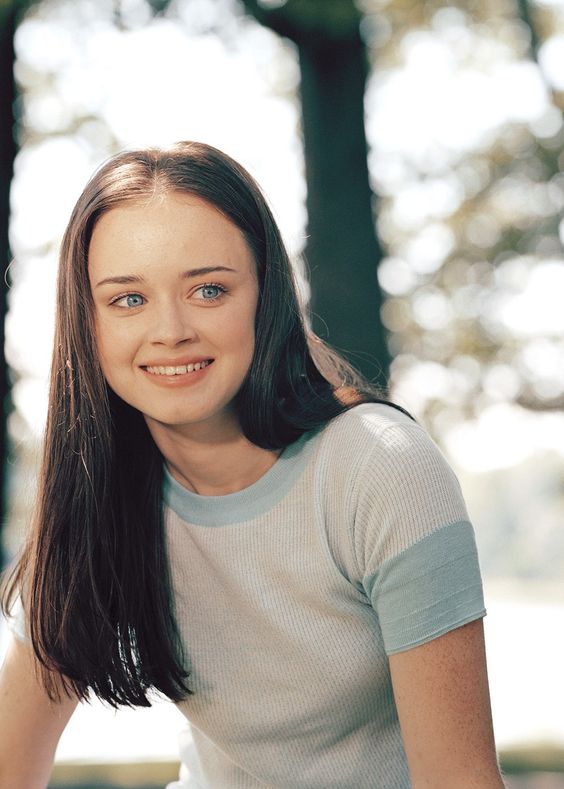 This baby blue tee may be quite simple but it's definitely a pretty color that you can easily match with almost any outfit!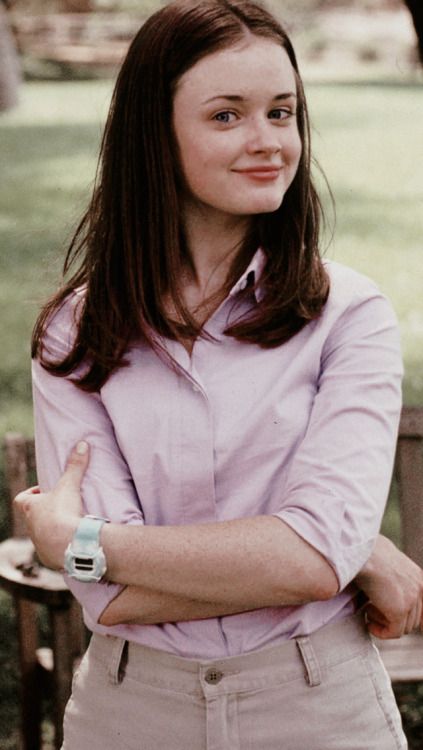 Rory definitely suits the chic, smart casual look!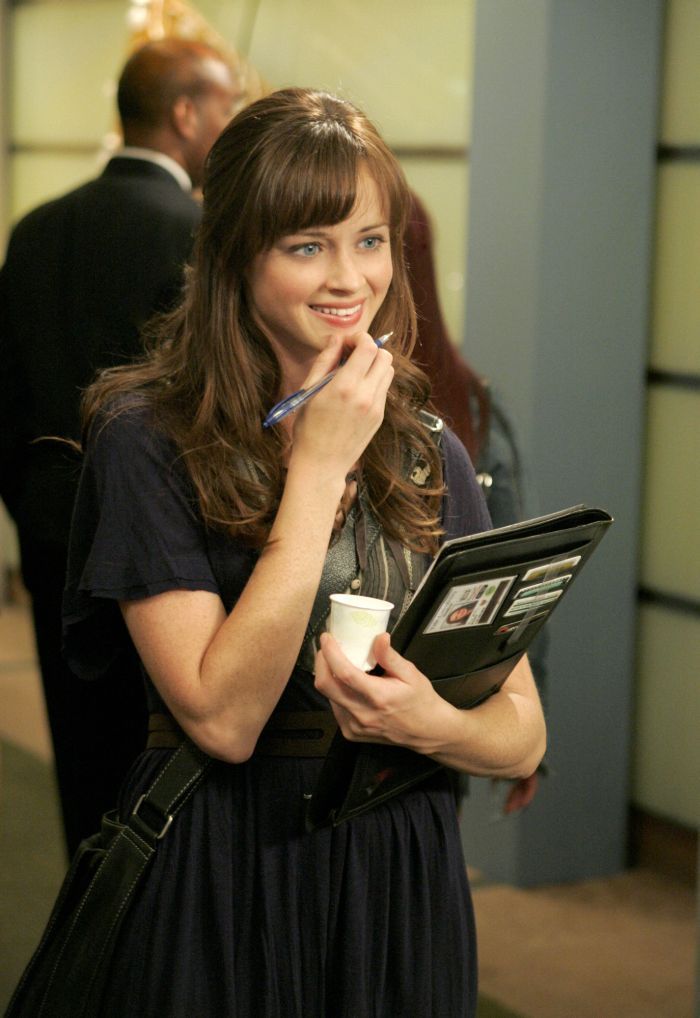 This particular outfit is so perfect for any casual day out! It looks so breezy and easy to move around in.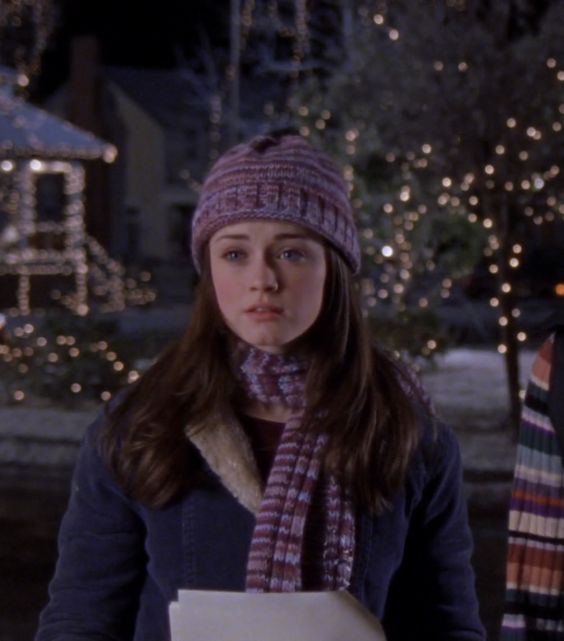 I just love a good purple moment and I'm totally obsessed with the different tones of purple used to create this whole look!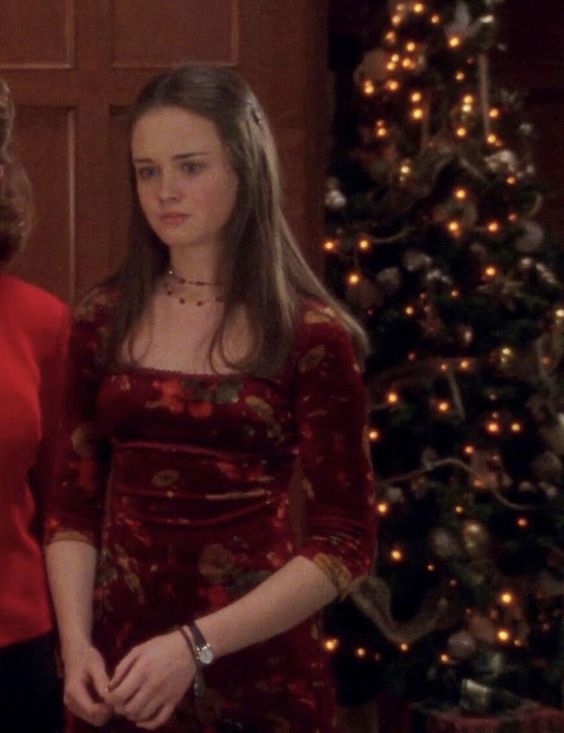 Just in time for the holidays, this dress could be the ideal outfit for your next Christmas party!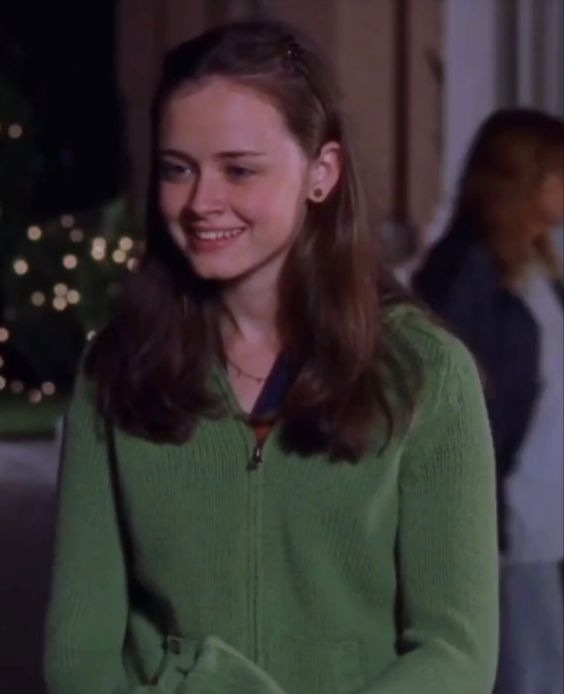 Another simple outfit that you can easily pair up with almost anything is this adorable green sweater that Rory wore in season 2 of Gilmore Girls.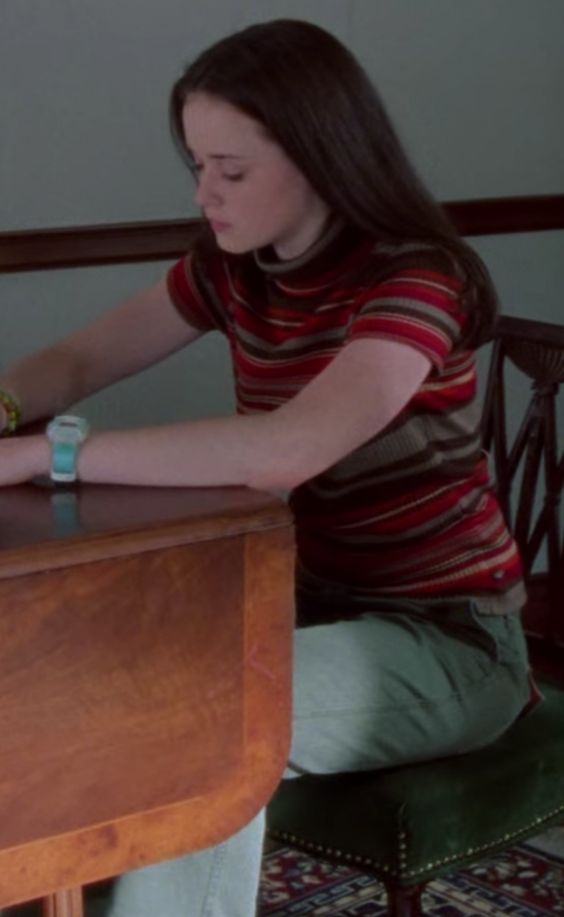 This striped outfit was just utterly cute! And I love how it has colors perfect for the fall season.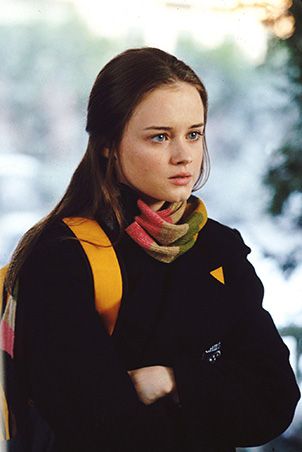 When the season gets colder and winter has come, you can easily make a cute statement with your basic black coat with a multicolored scarf!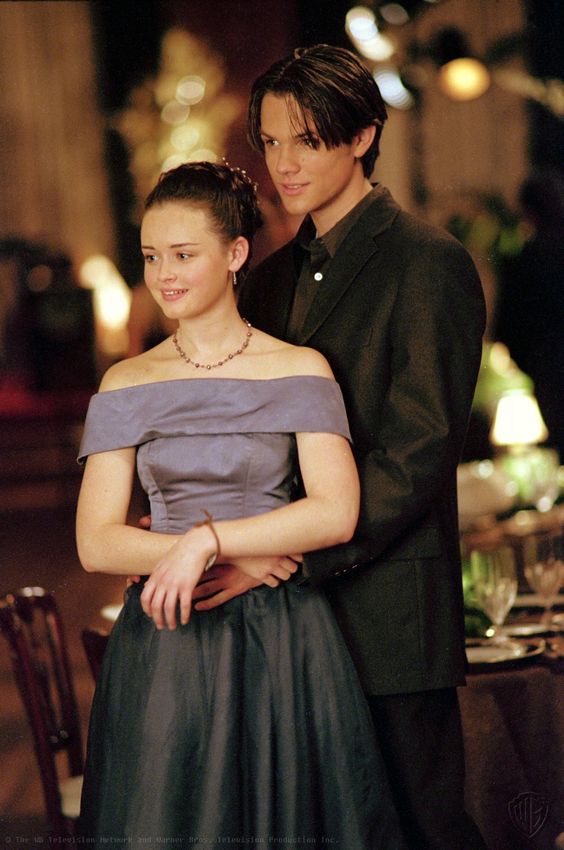 Can I just say that this gown is so stunning? Alexis' demure beauty as Rory really gives off a classy vibe, especially when she wears formal dresses and gowns like this.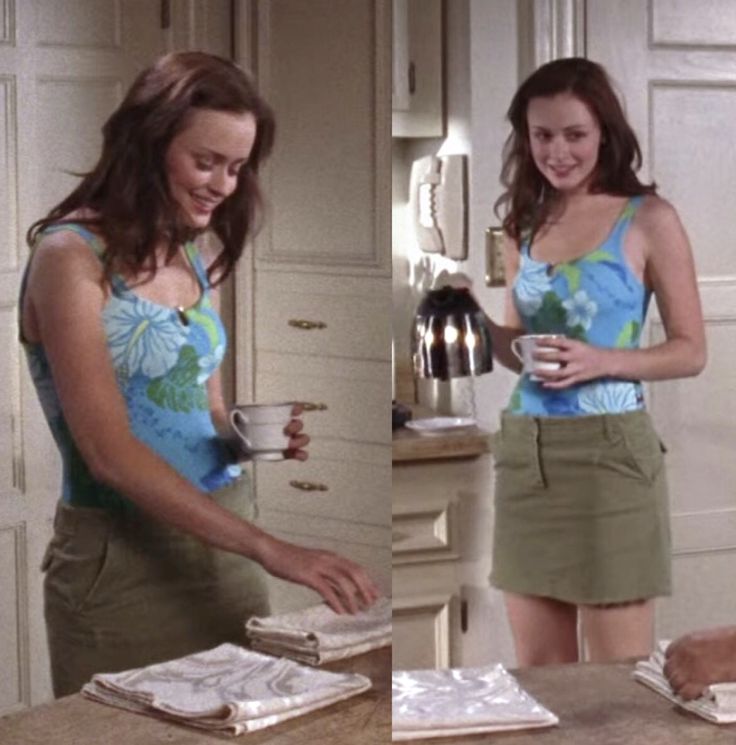 This floral blue camisole and olive green mini skirt might just be one of your outfits for summer next year!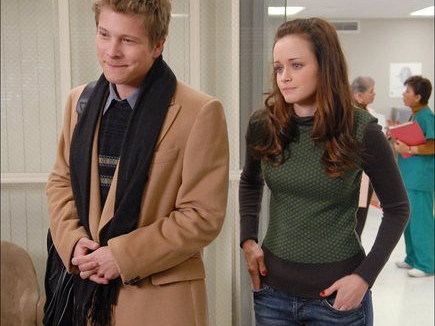 This cute and understated green sweater and jeans are such a classic Rory Gilmore look.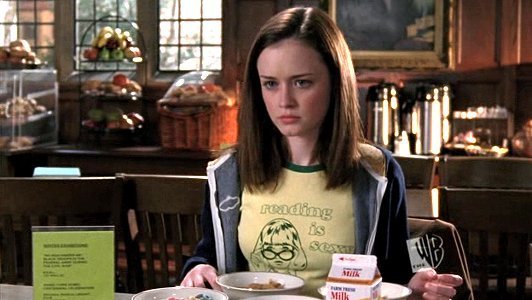 Here's another favorite outfit of mine. I find this iconic in its own right because reading is definitely sexy!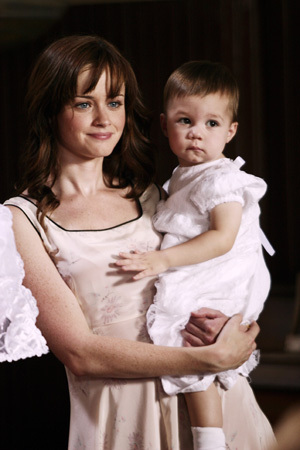 Rory Gilmore's demure and soft features really shine in this pretty pink dress!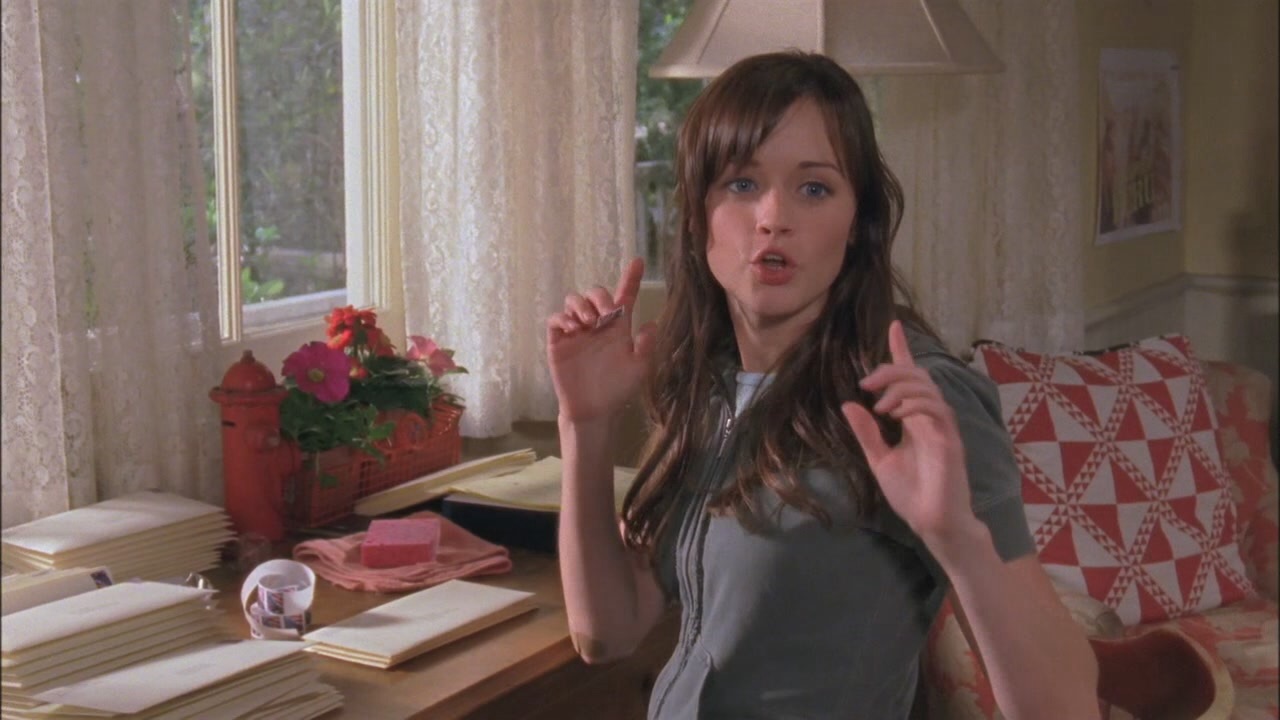 Another classic Rory look is this cozy short-sleeved hoodie that's perfect for any season!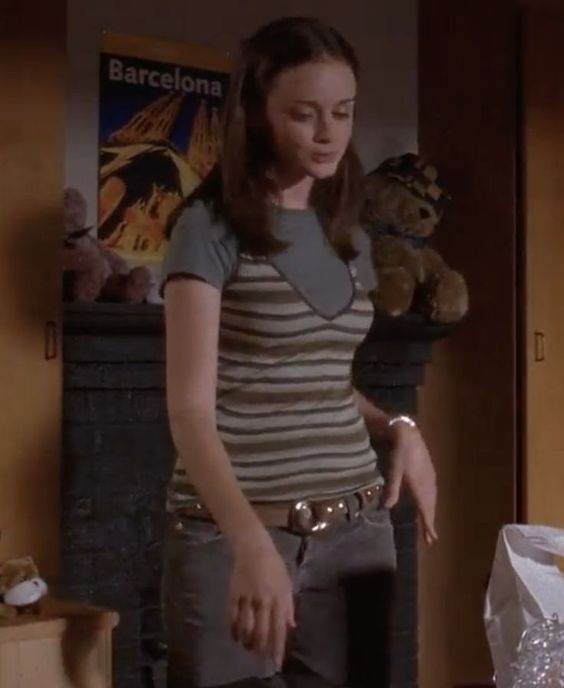 If a simple tee or hoodie isn't enough for you, then try layering your outfits together like what Rory did in this episode!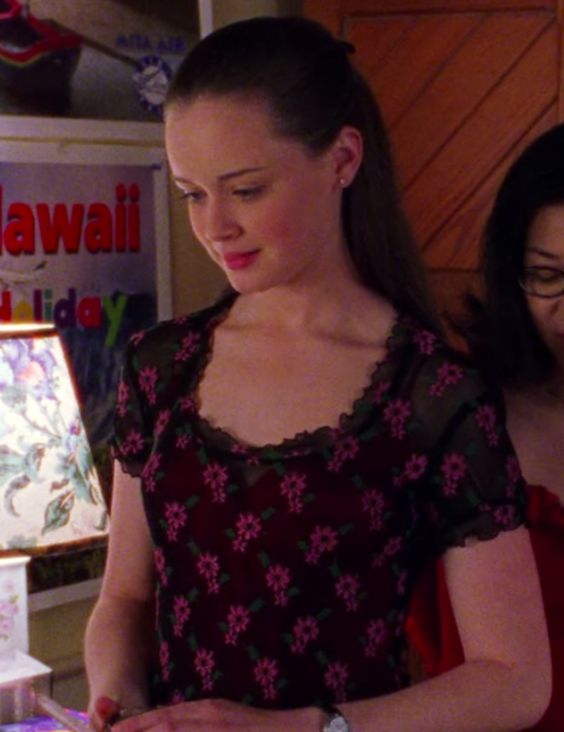 Florals totally suit Rory's delicate beauty and perhaps, you should give this kind of shirt a try too!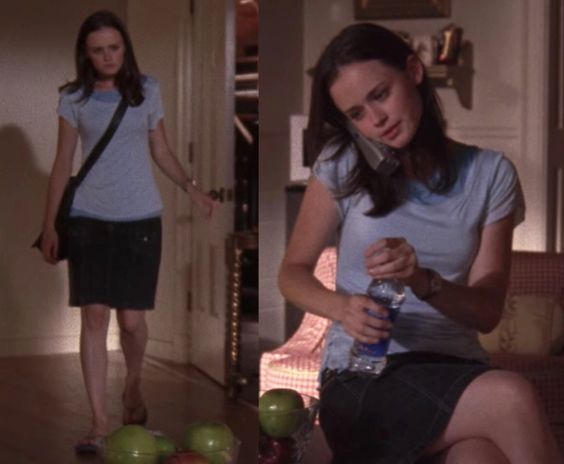 Another simple ensemble that's totally easy to recreate is this blue tee and denim skirt combo!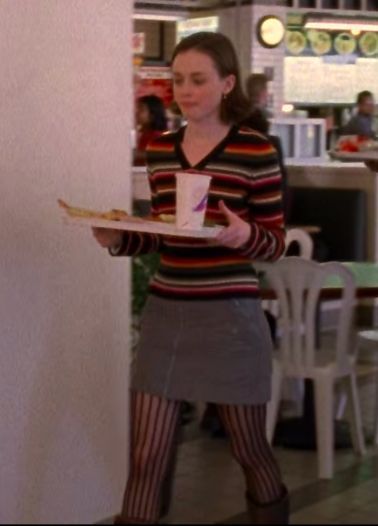 We've seen Rory wear striped outfits and mini skirts a few times already but the true star of this outfit are those see-through stockings that give the whole look a moodier vibe.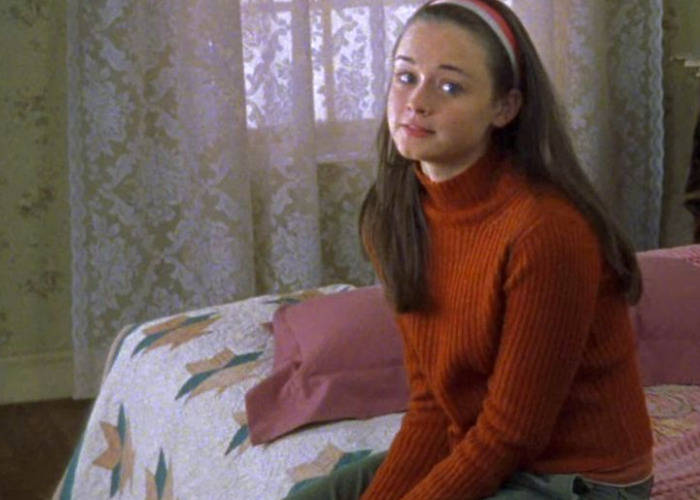 This orange sweater is just utterly gorgeous and reminds me of the cozy feeling you get once the leaves start to change colors during the fall season.