Looking for upscale and sophisticated nail colors that still pack a punch? These red and gold nails are perfect for any occasion and are flashy without being overboard. Read on to see our favorites for inspiration!
Red and gold nails are the perfect way to add a touch of luxury to your look. Whether you're headed to a formal event or just want to show off your style, these colors will make your nails stand out.
If you're looking for something simple, try a red polish with gold accents. For something more dramatic, go for a red matte polish with gold glitter. If you really want to make a statement, try red and gold ombre nails.
No matter what design you choose, these colors are sure to turn heads. So go ahead and give them a try!
Popular Red and Gold Nail Designs Right Now:
Solid red nails with gold tips: these types of red and gold nails are our favorite during the holiday season. If you're looking for Christmas nails or NYE nails that are subtle yet upbeat, you'll love this look.
Red and gold glitter ombre nails: if you want your nails to look like they're sparkling, this is the design for you. It's perfect for a night out or any special occasion.
Solid gold nails with red tips: if you want to wear red and gold nails but don't want them to be too over-the-top, try this subdued yet still chic design.
Of course, there are way more red and gold nails designs to try, too. Browse through the photos below to see what you like!
Red and Gold Nails For Inspiration:
Here are our favorite manicures for inspo. These will work for the holiday season (of course), but many of these red and gold nails are beautiful for the off-months, too.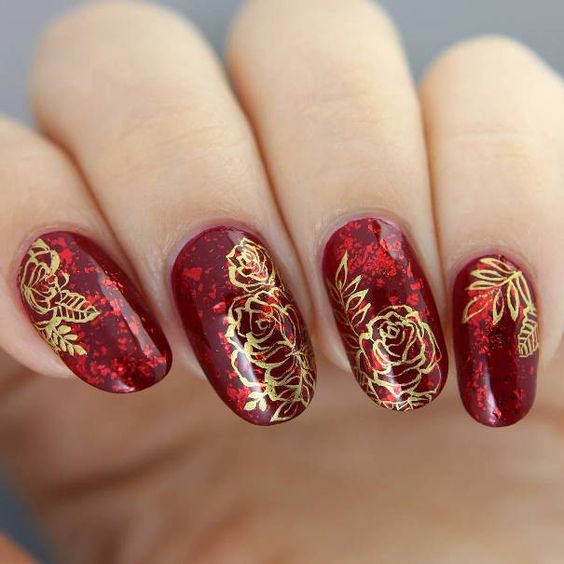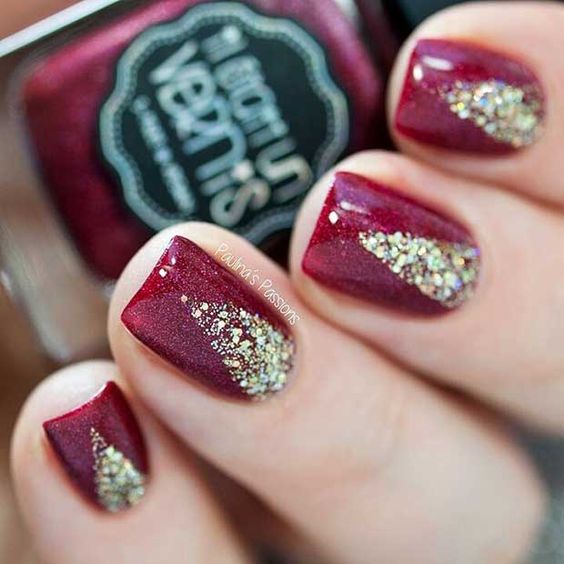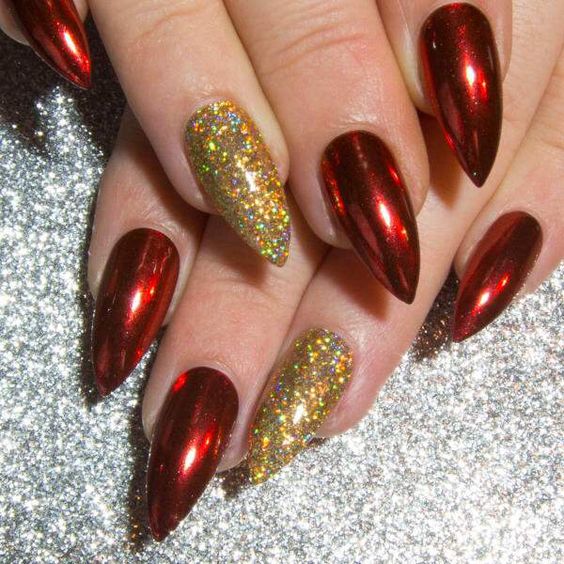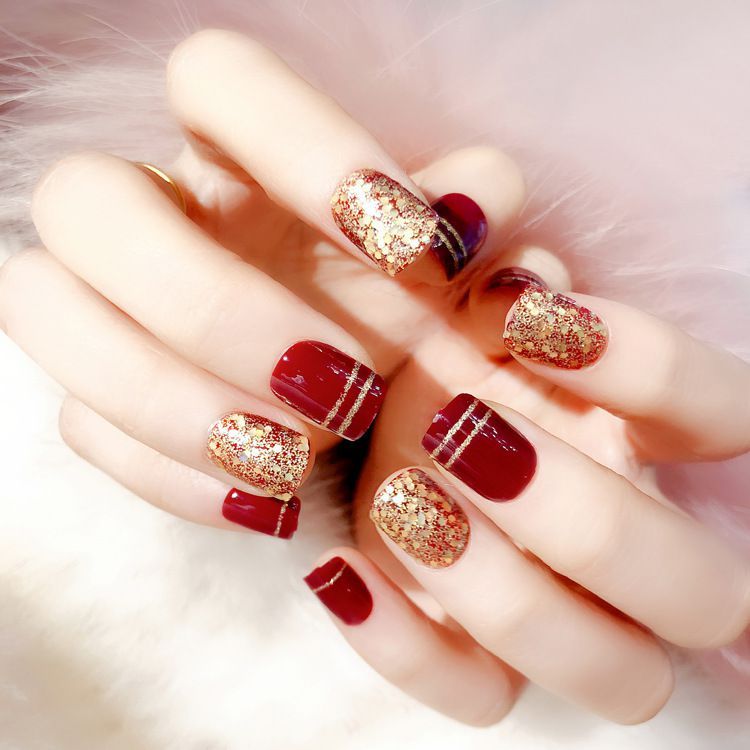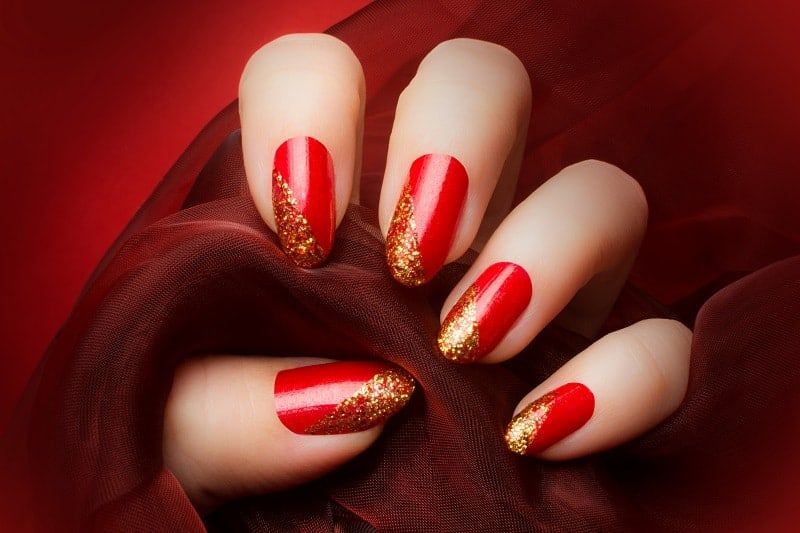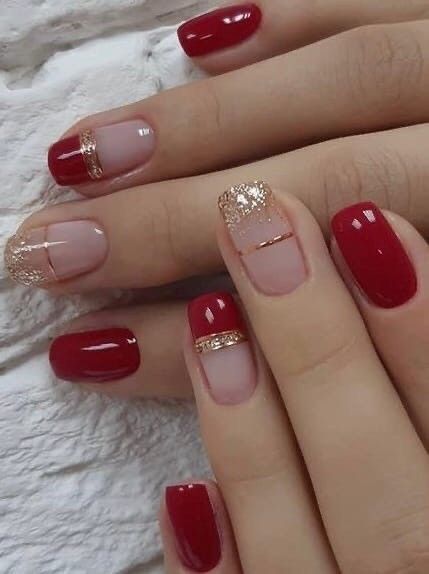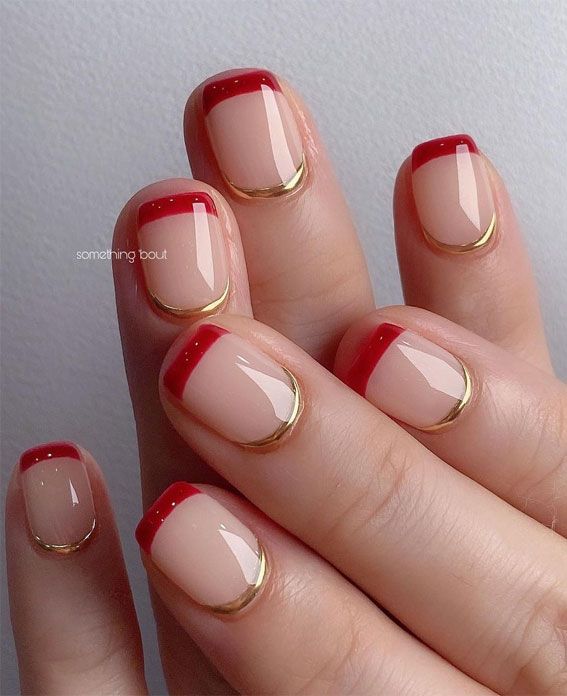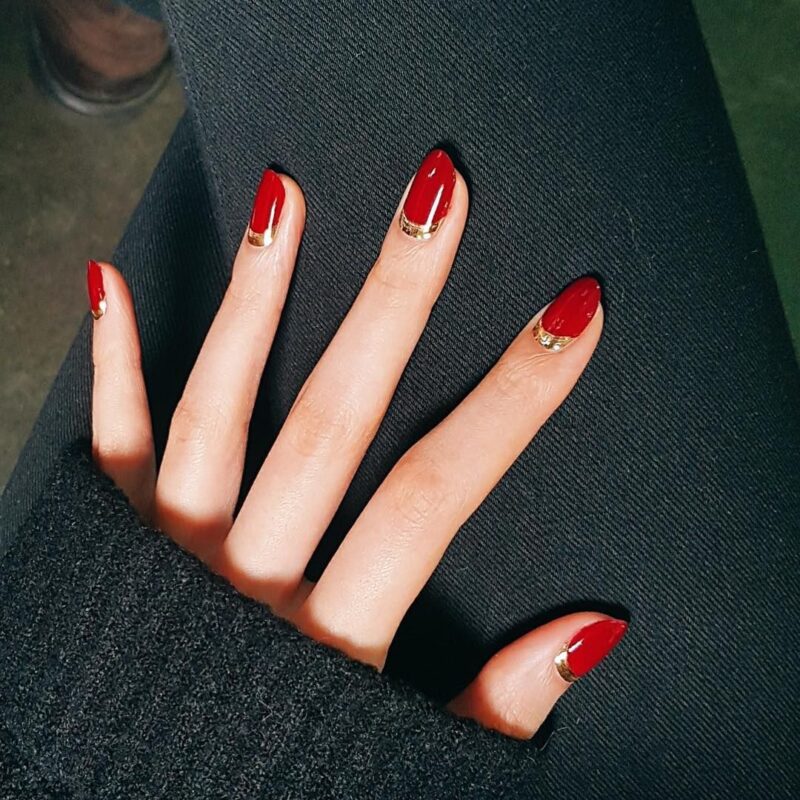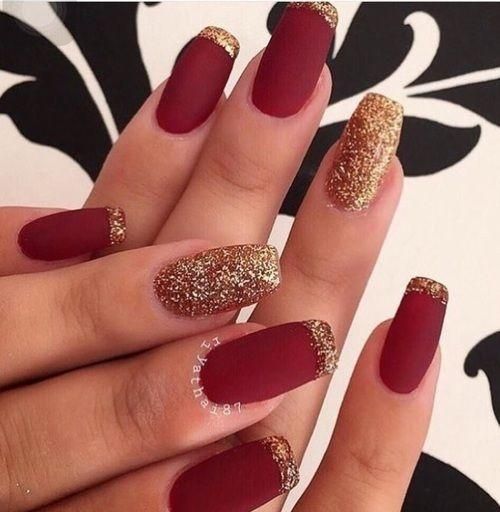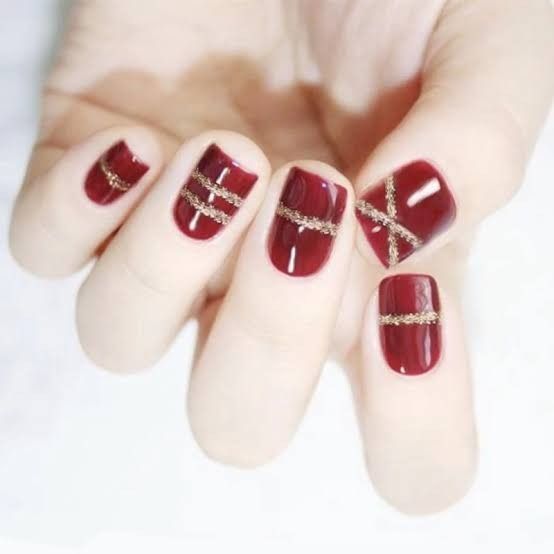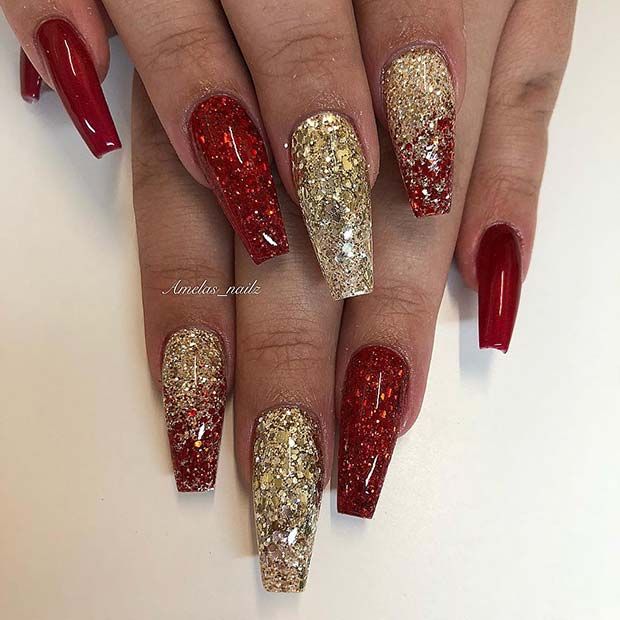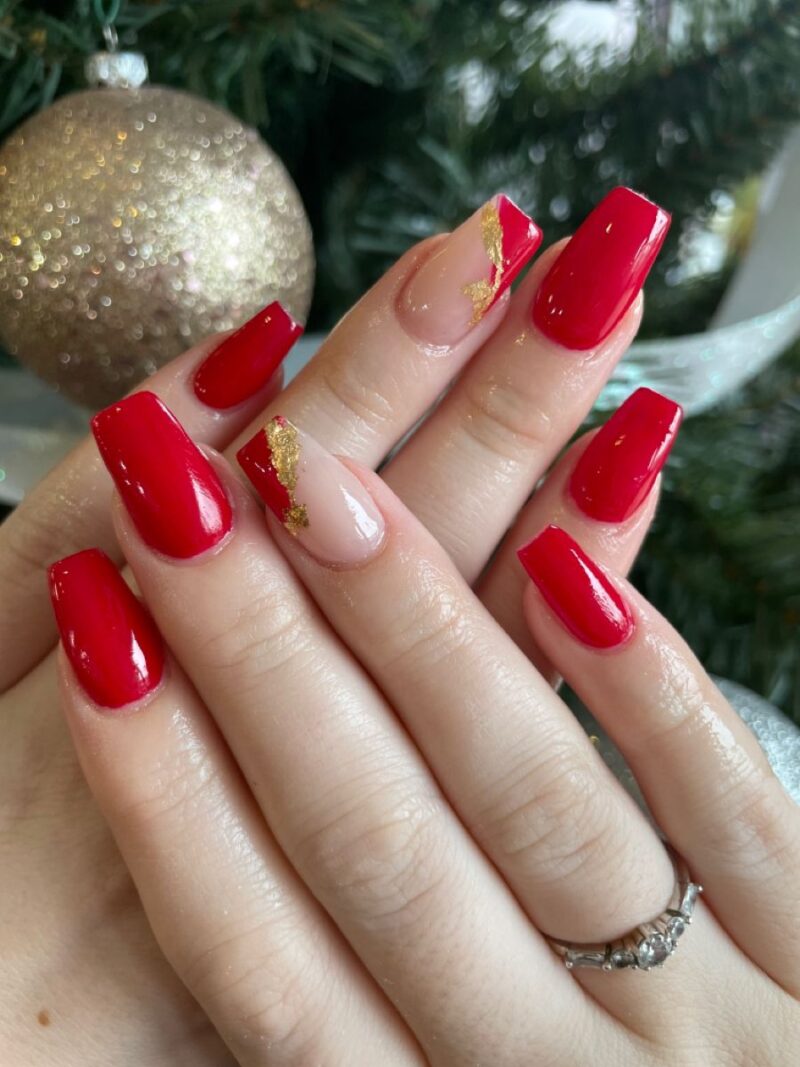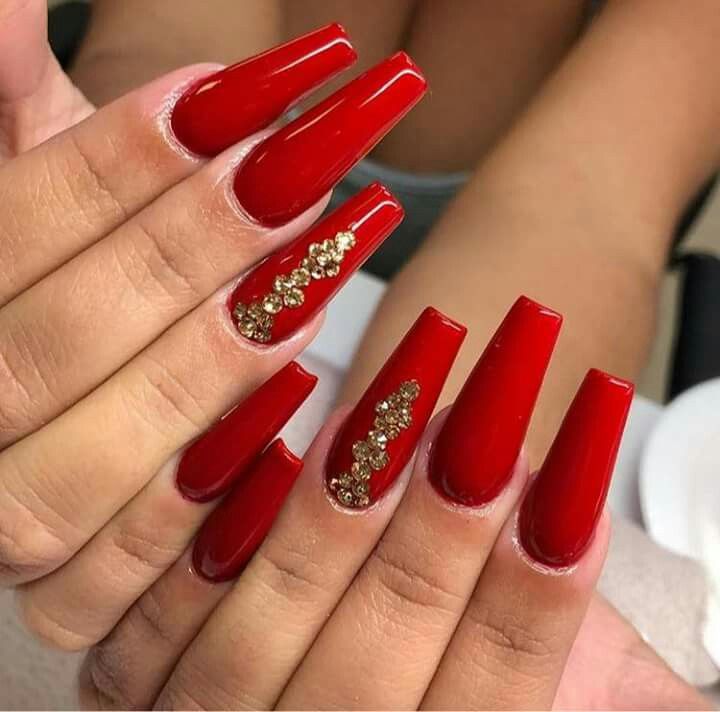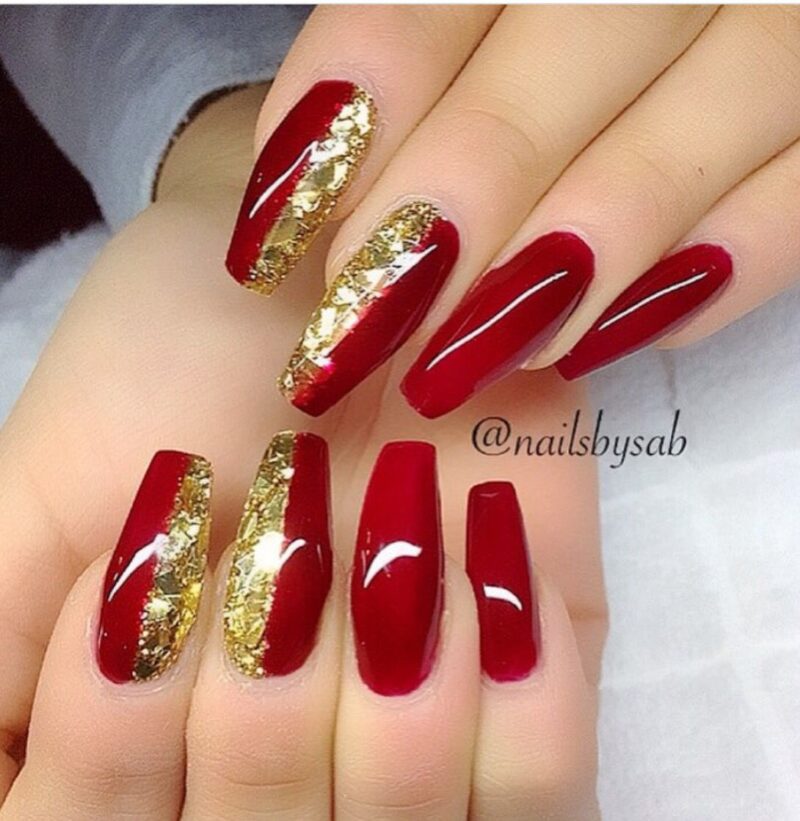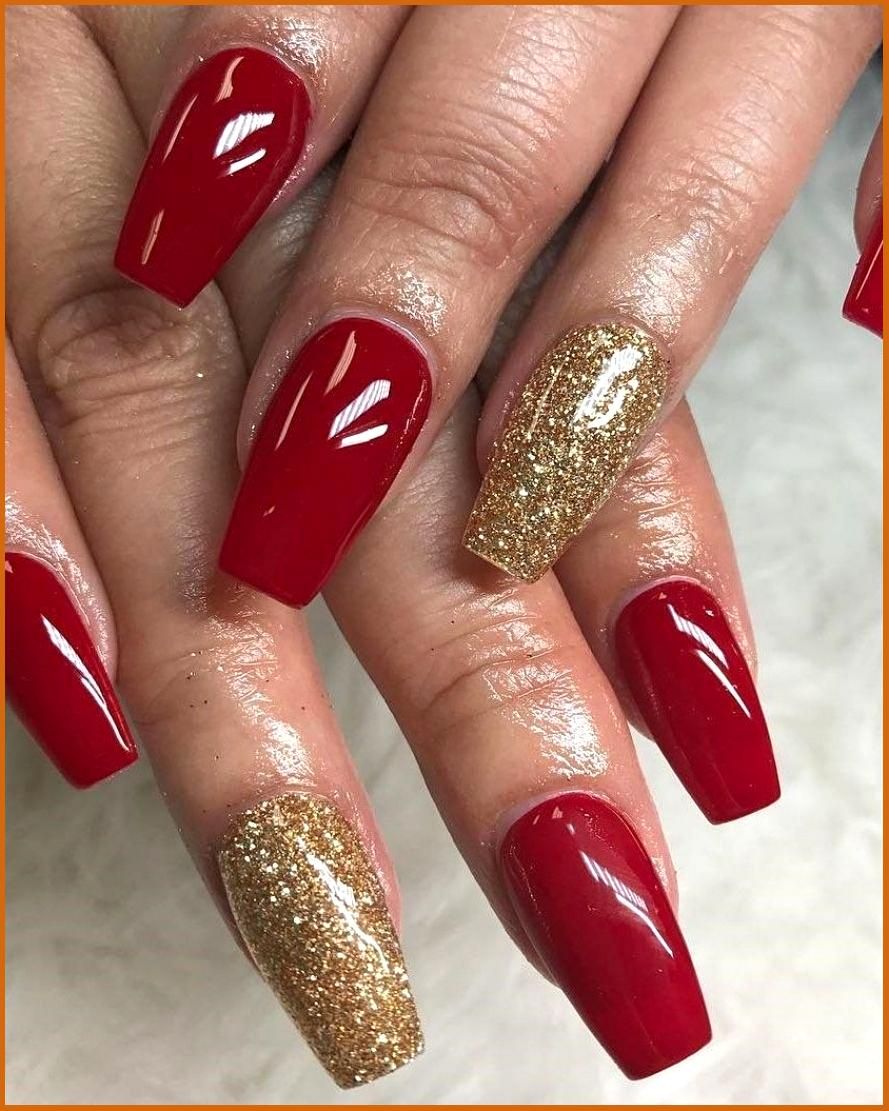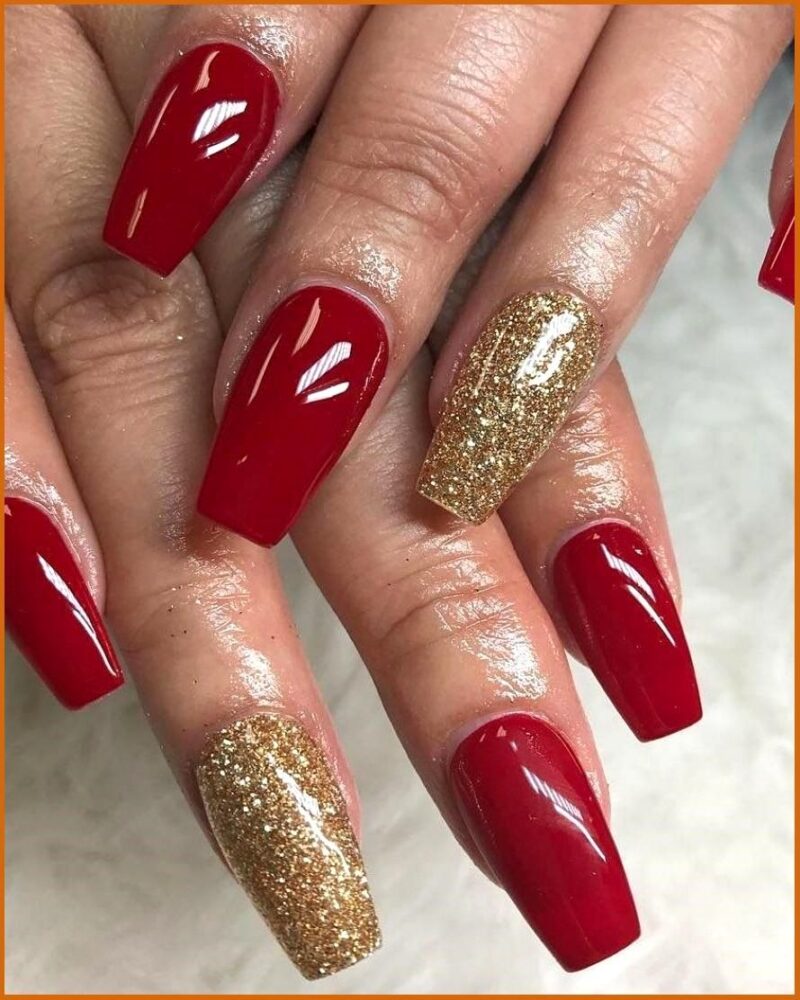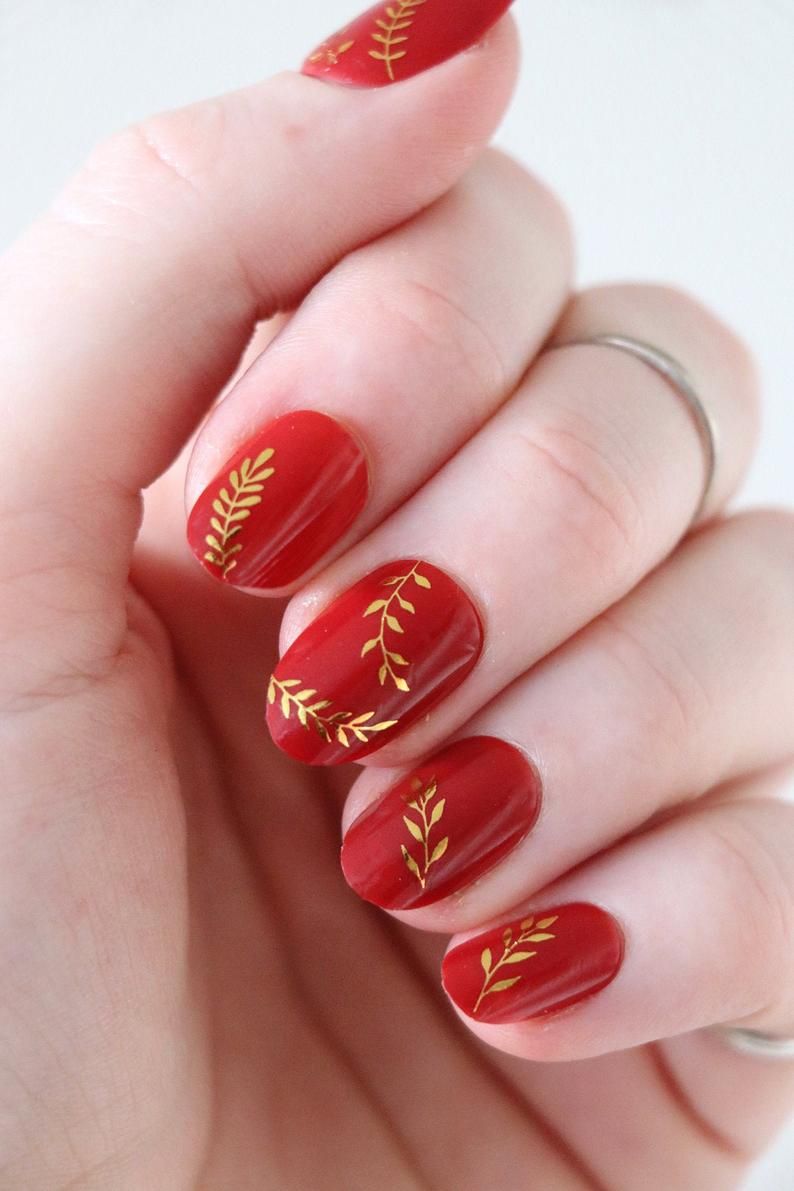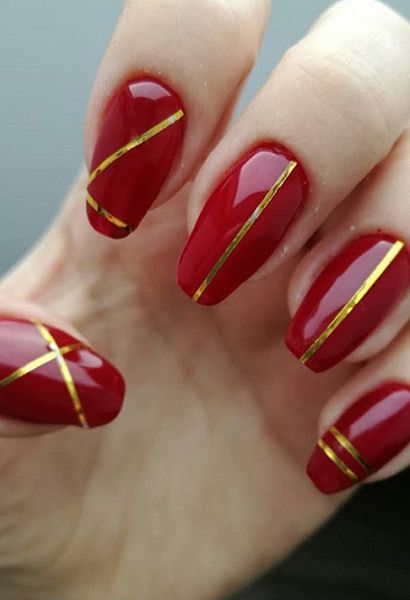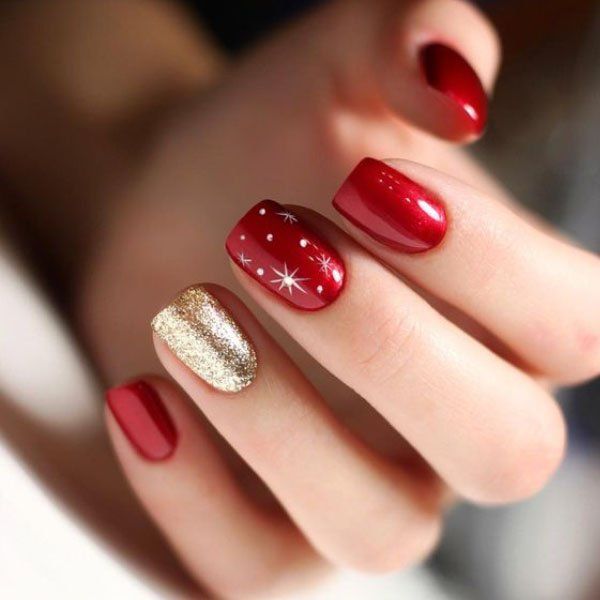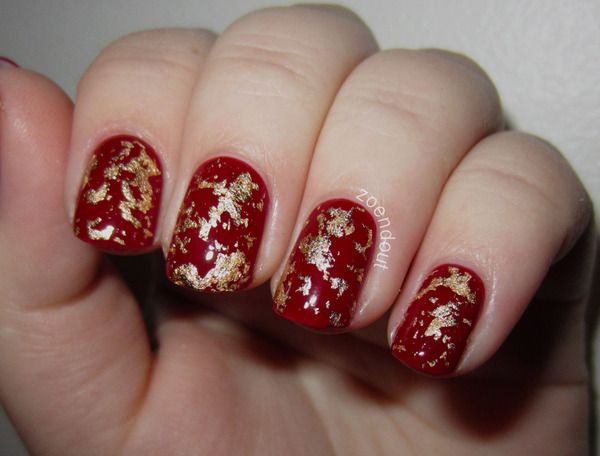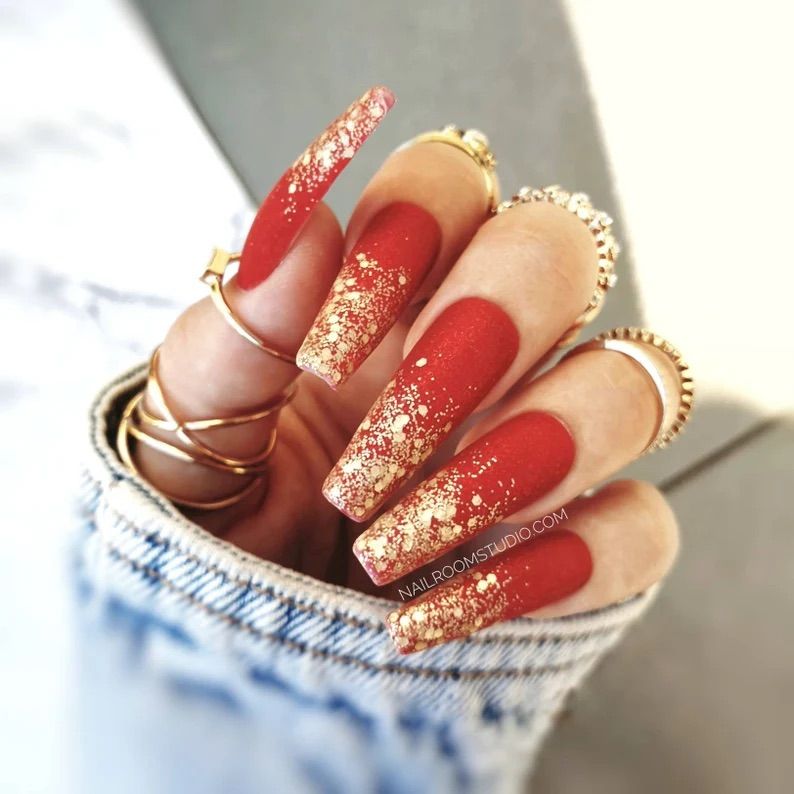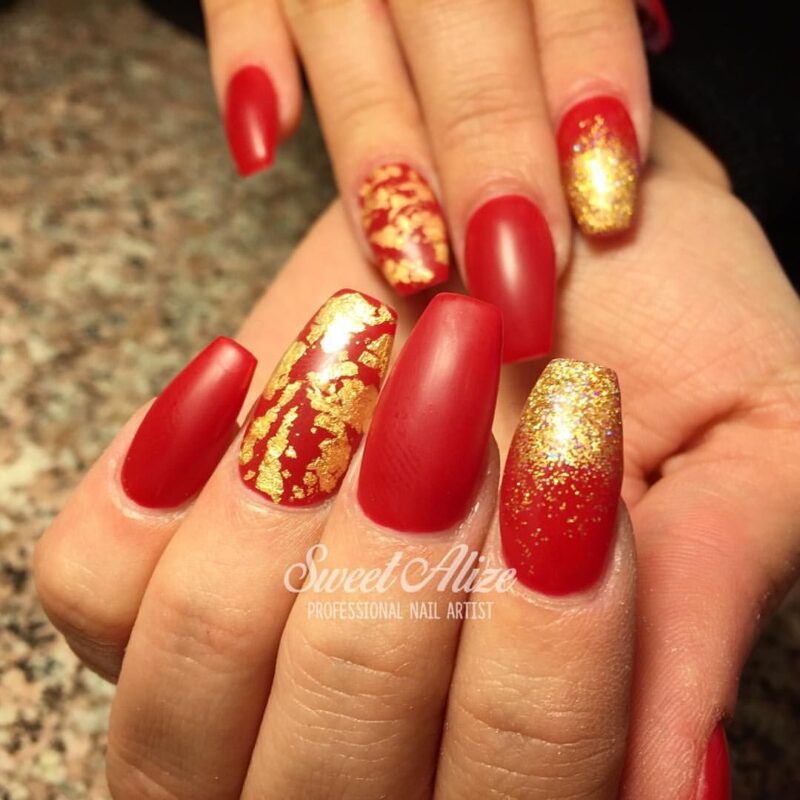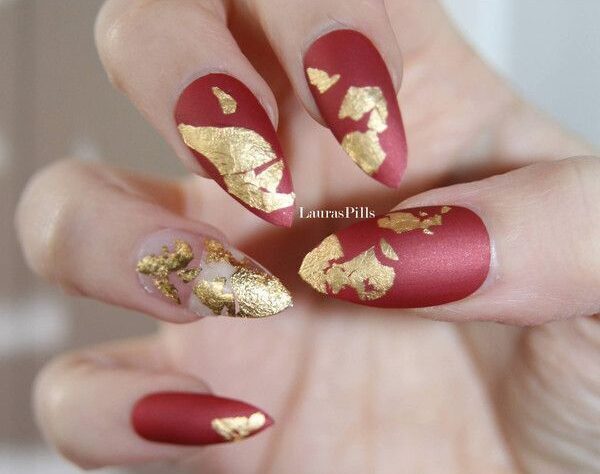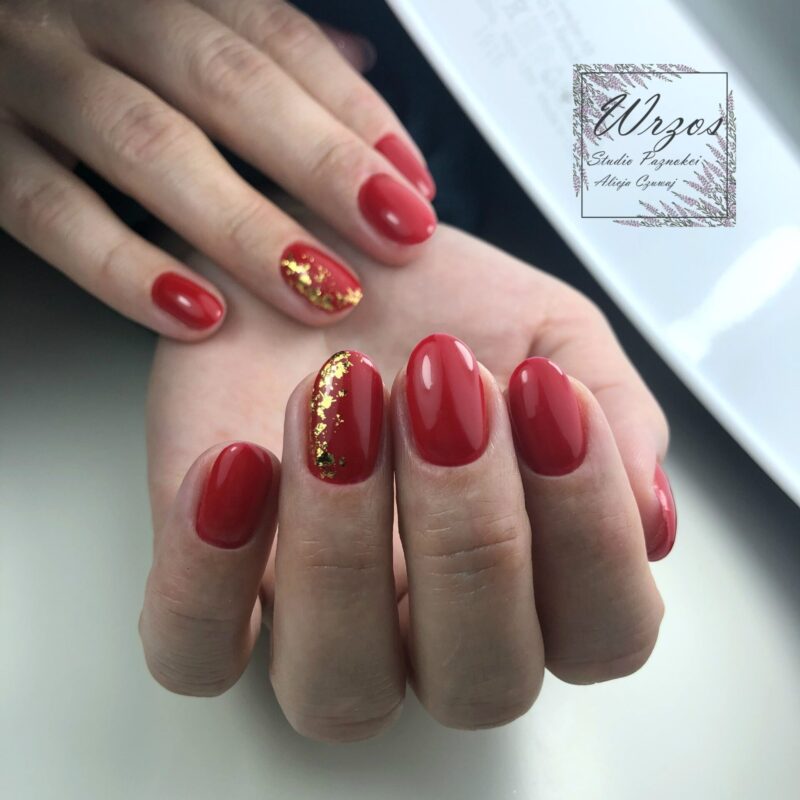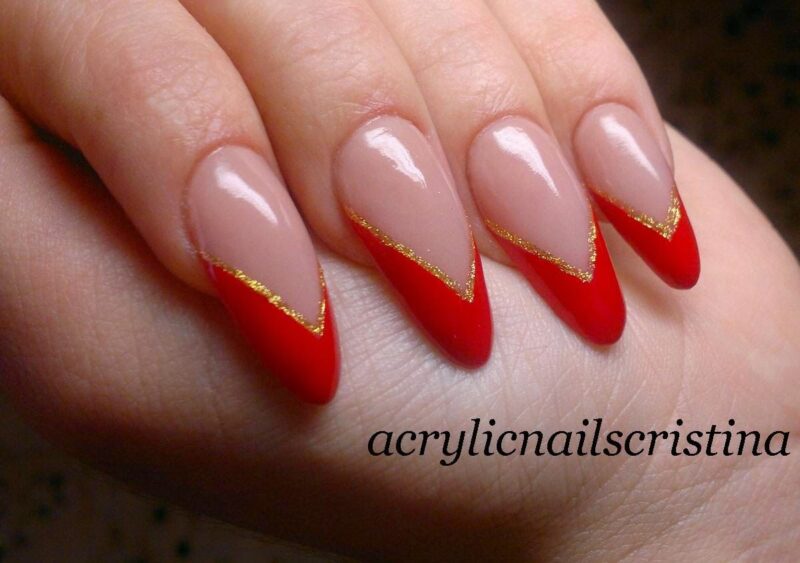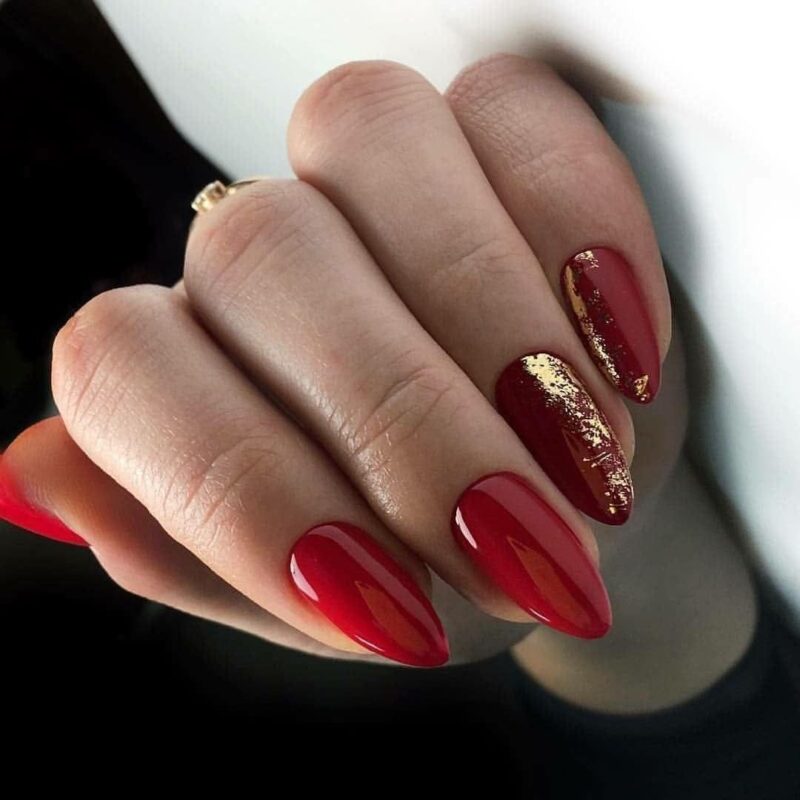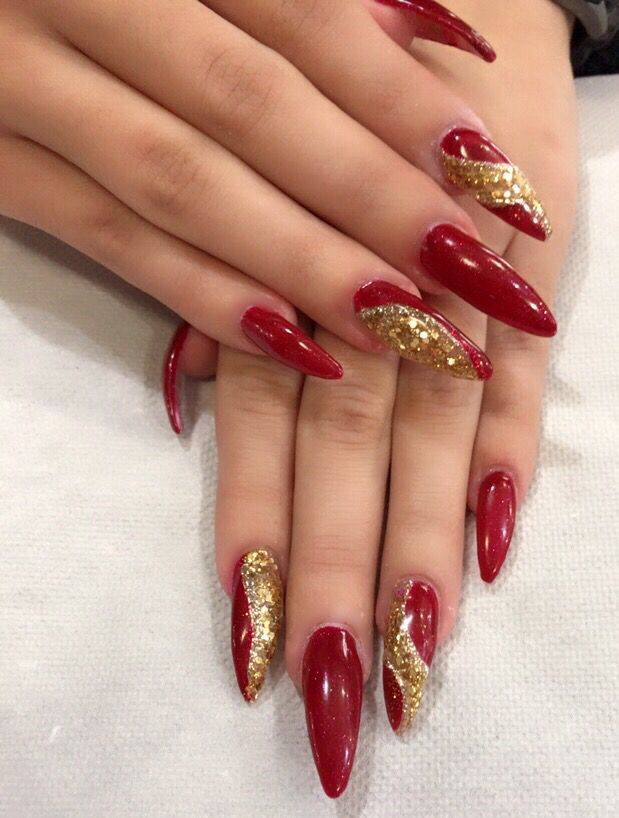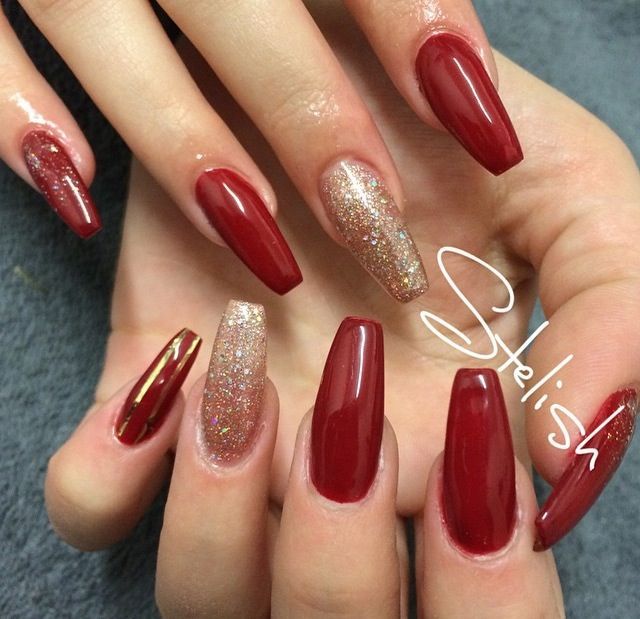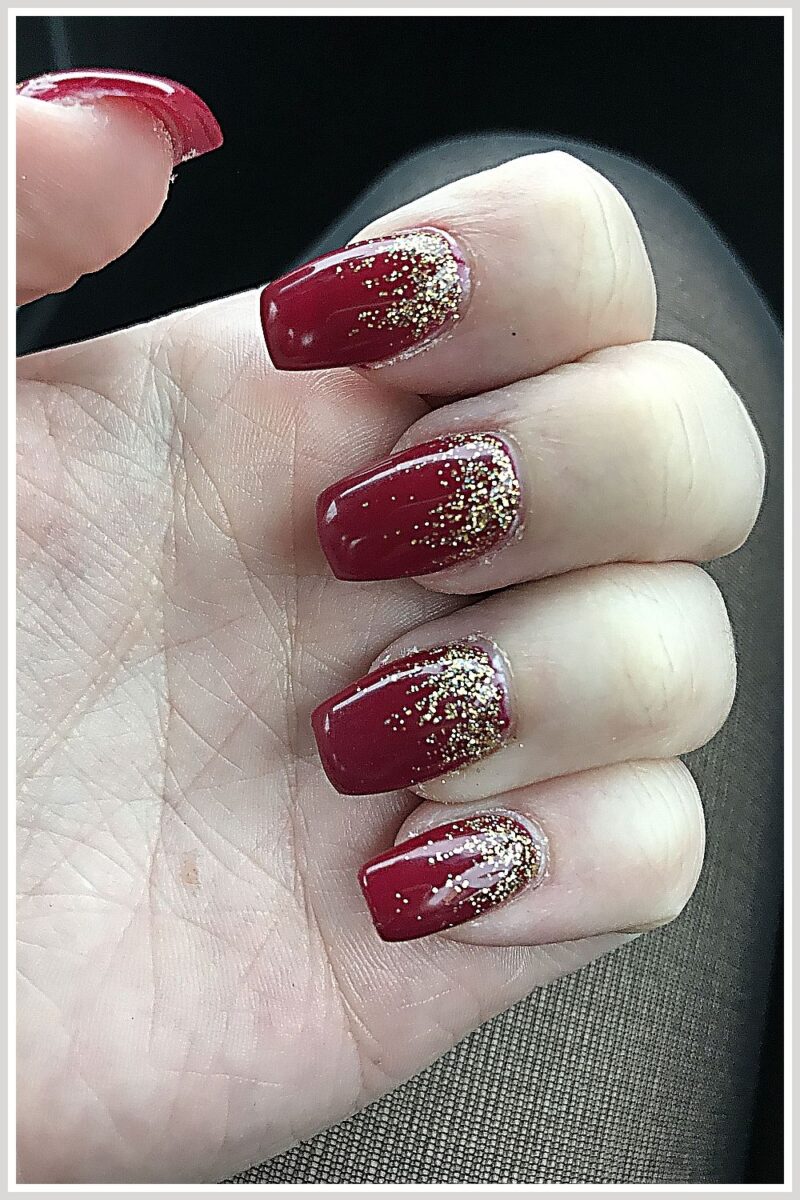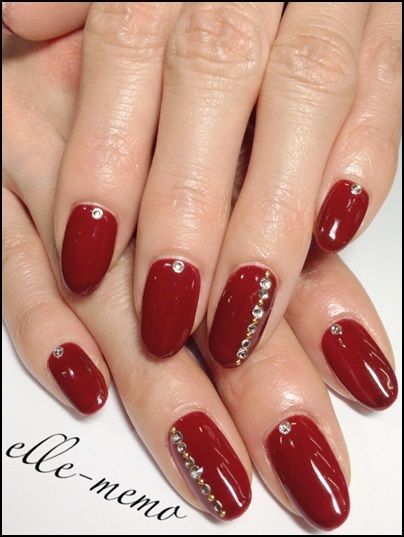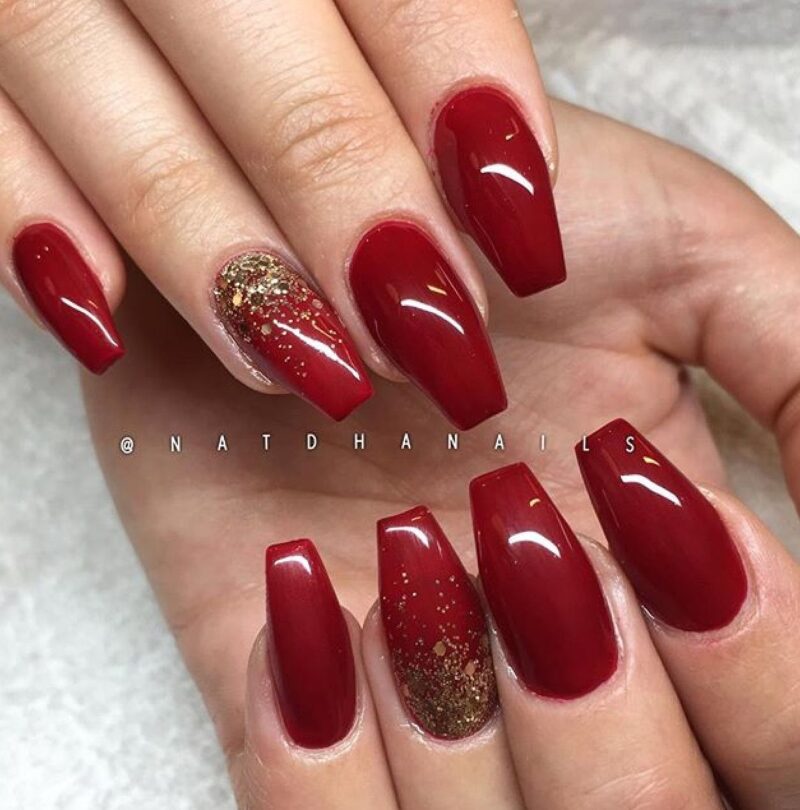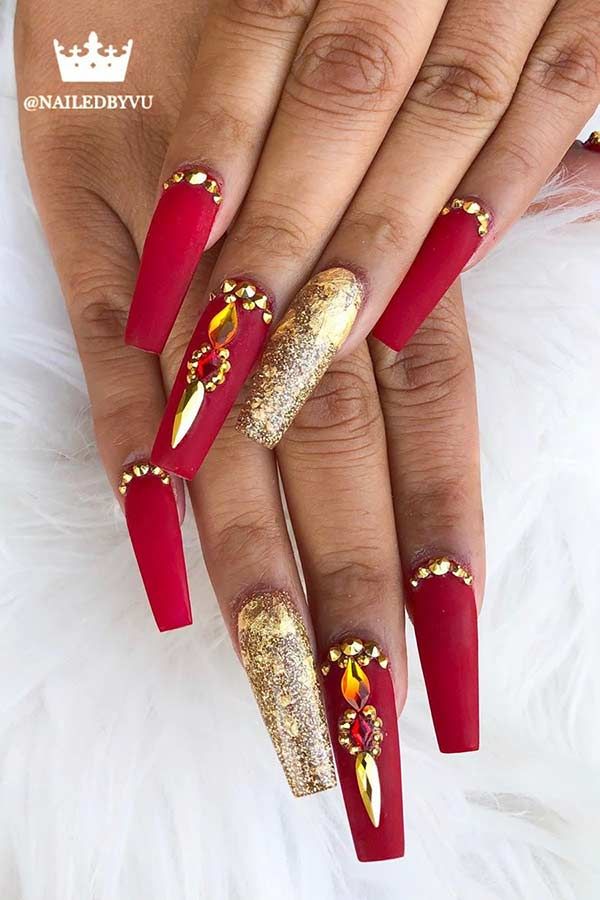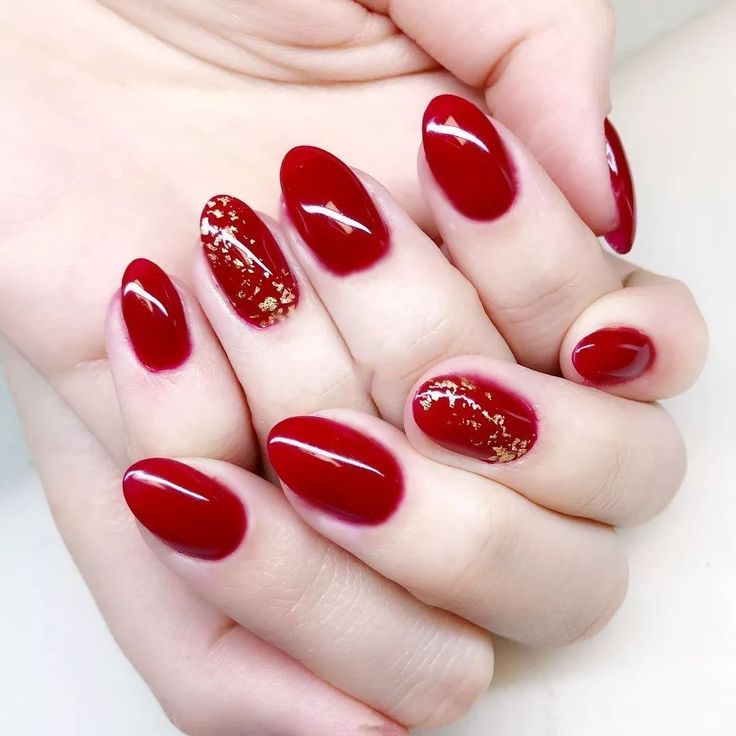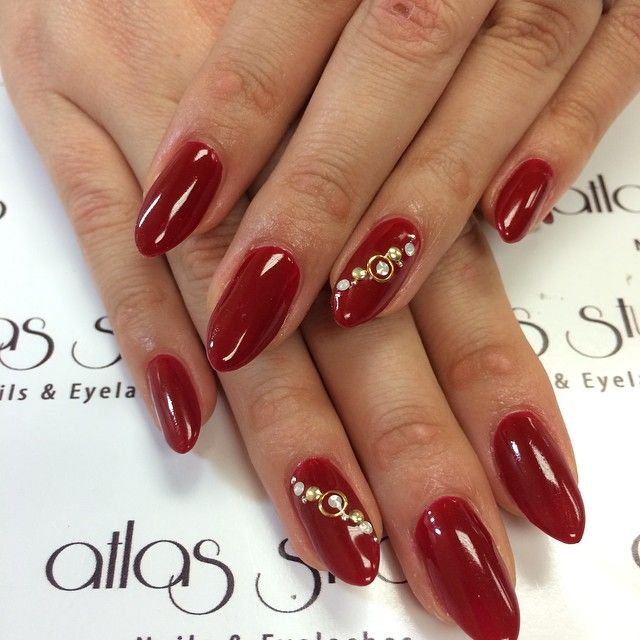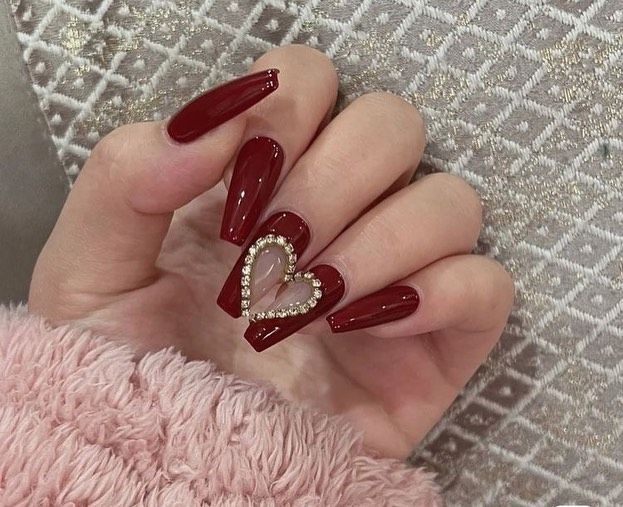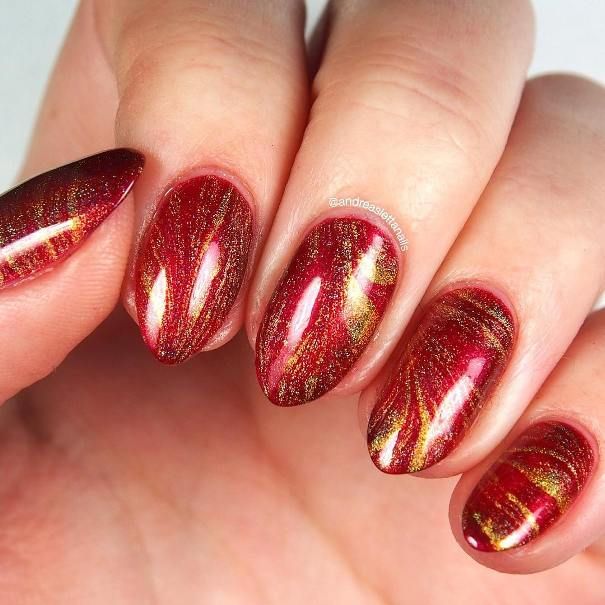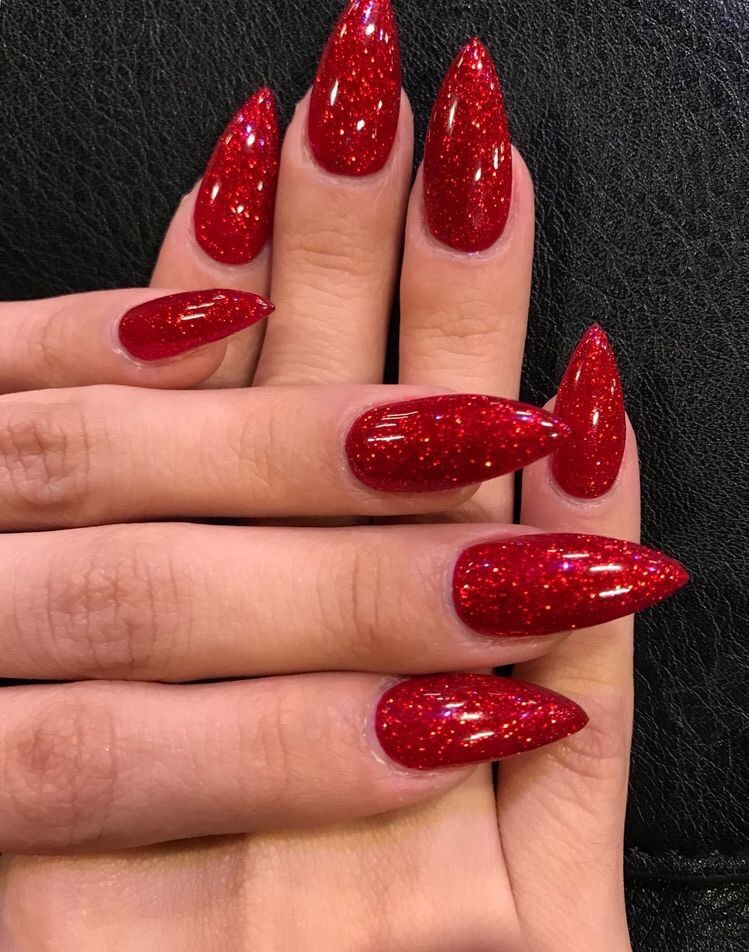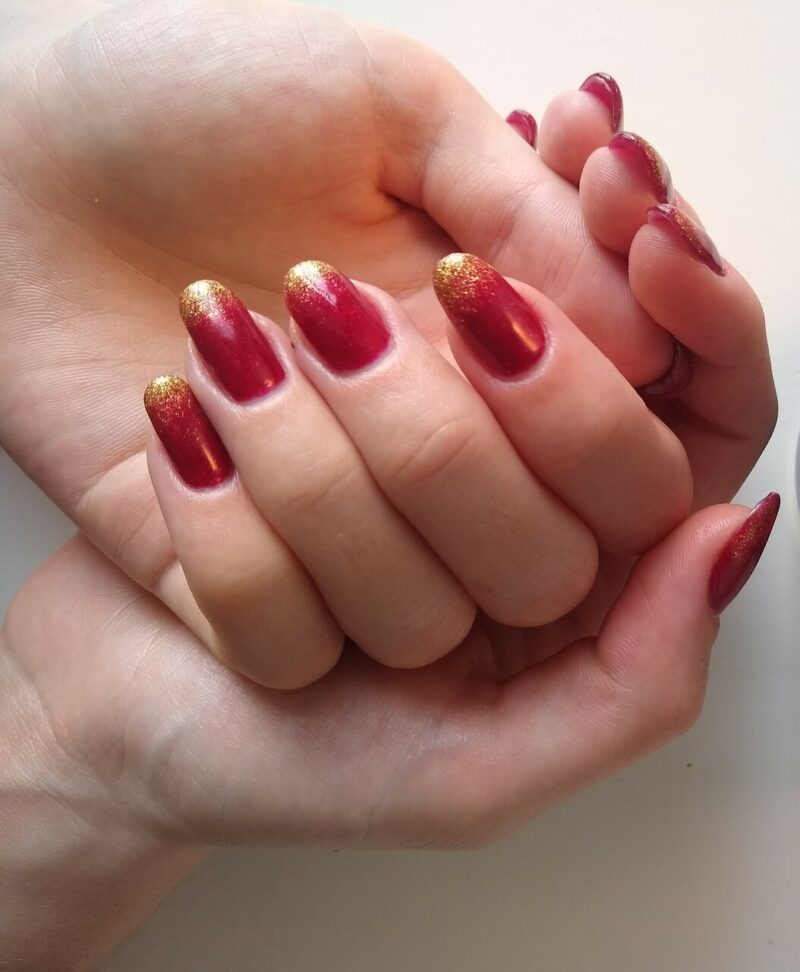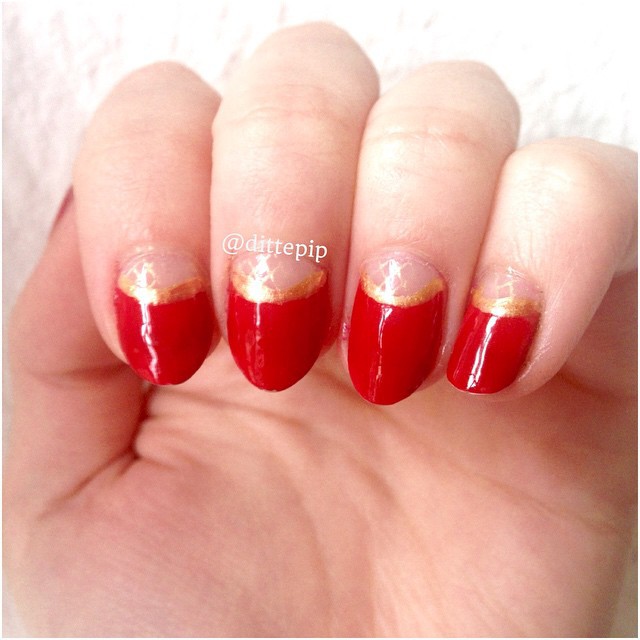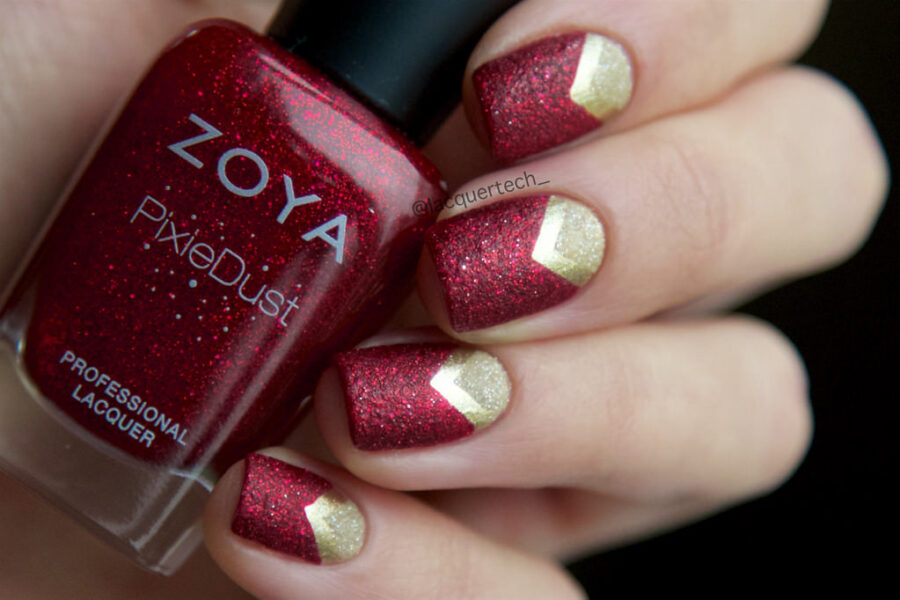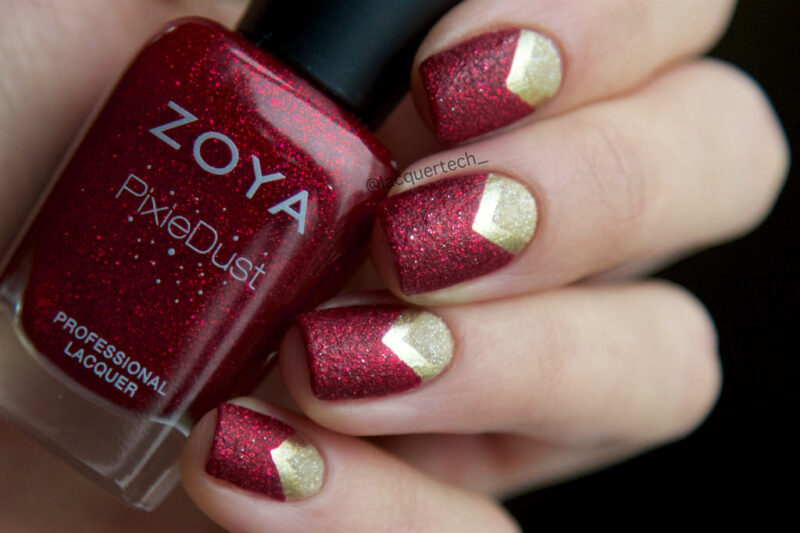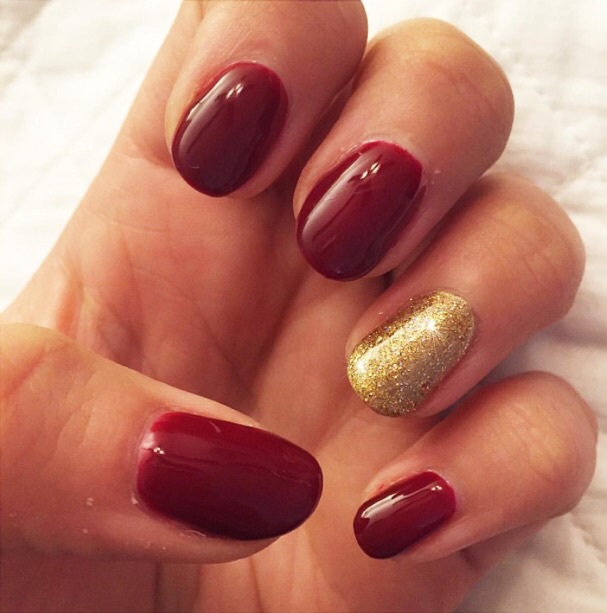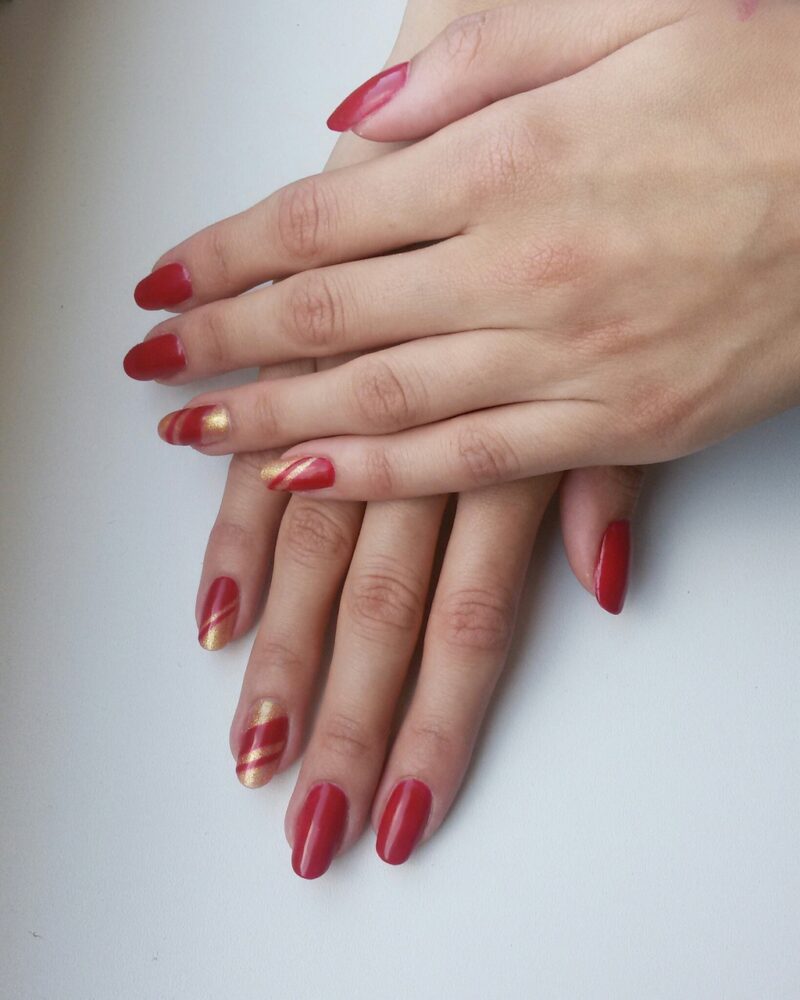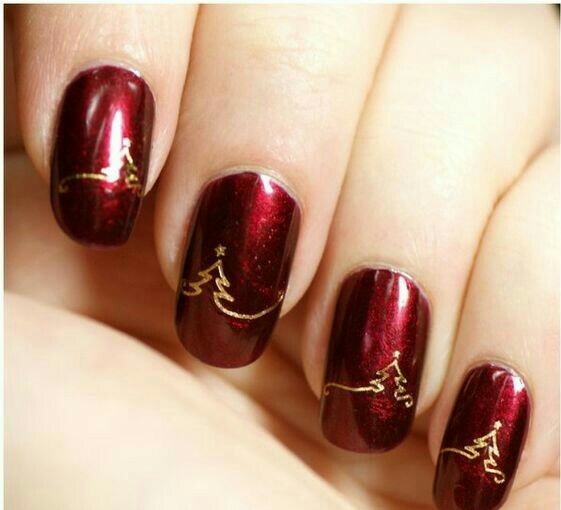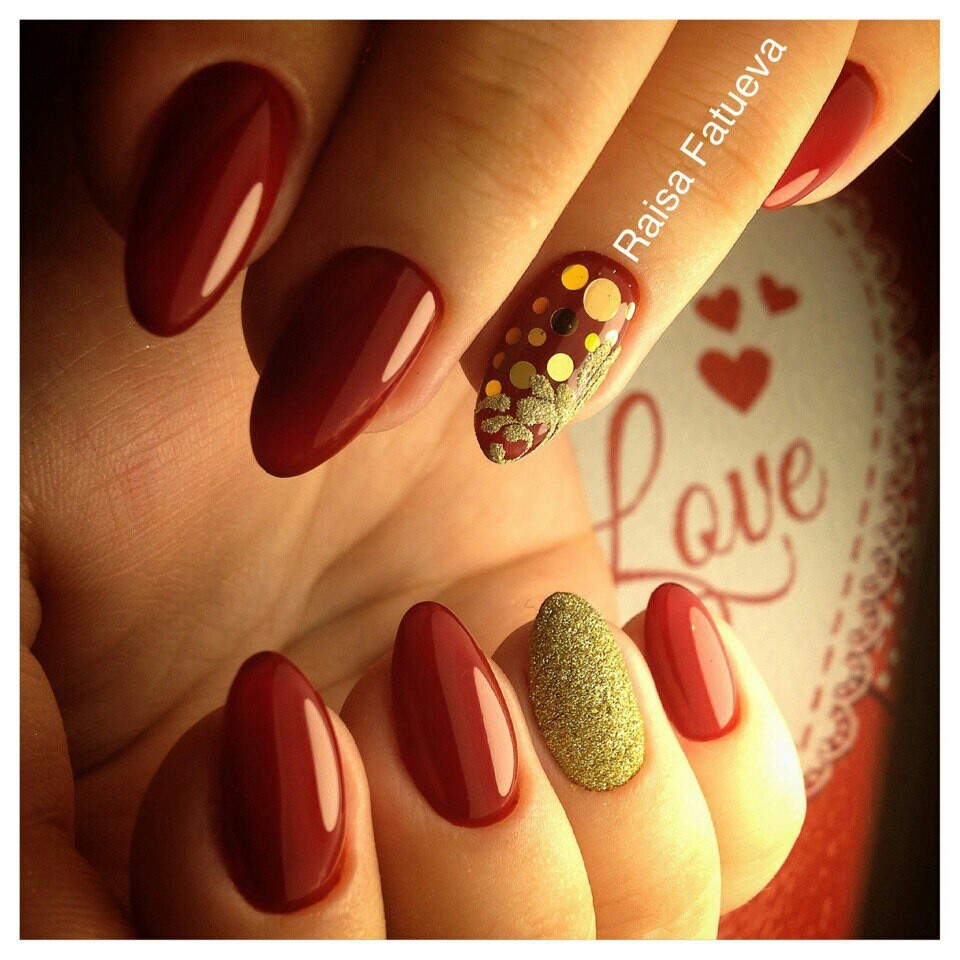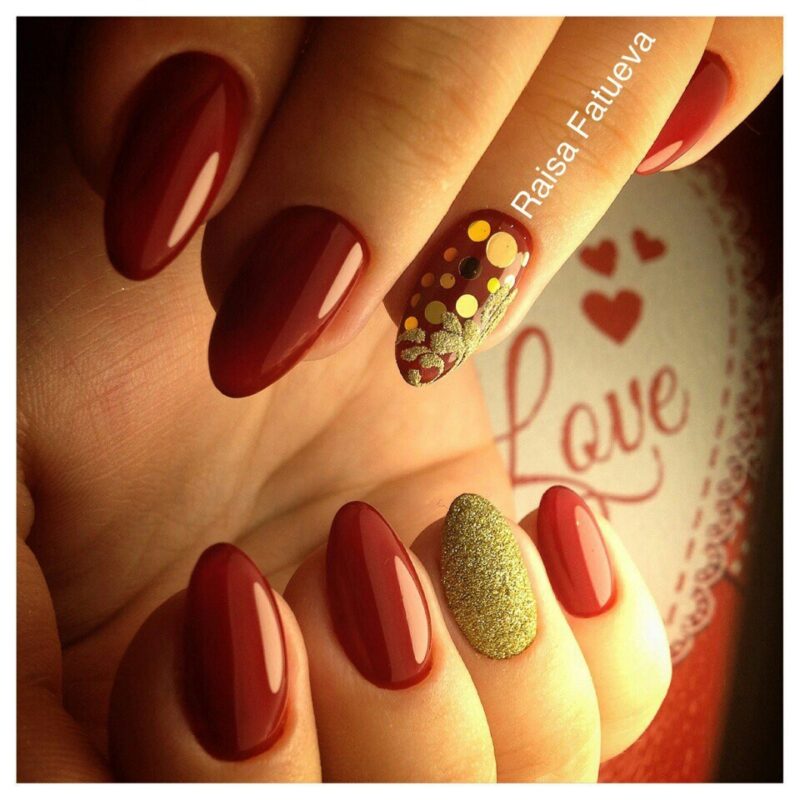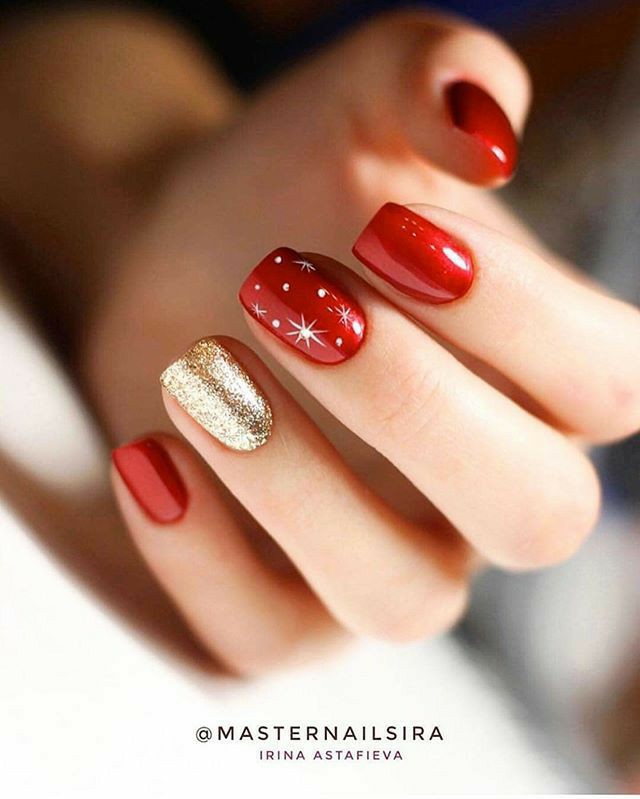 Hopefully, this post helped you figure out exactly what kind of red and gold nails you want to do. Enjoy!