When thinking of classy, regal, and preppy, there's no other person than the Princess of the People comes into mind. Check out the most iconic Princess Diana outfits below!
Lately, I've been binging The Crown series and have been absolutely loving it! I may be a bit late to the party but better late than never, right? One of the few things that really stuck with me is how much of a fashion icon Princess Diana is! I honestly can't get over that, aside from being such an influential figure within the royal family, she also doesn't disappoint with her outfits.
So seeing her has got me inspired to write this article about the top Princess Diana outfits of all time!
The fact that Princess Diana was regarded as one of the best fashion icons in the 1980s and 1990s is only one of the many reasons she will always be a favorite within the royal family. She was a princess of the people who surely understood how to dress to appeal to the public, and she even encouraged later generations to adopt a similar look.
Diana donned many iconic outfits throughout her career, from casual, preppy looks to stunning and elegant dresses for the red carpet.
Princess Diana's Iconic Outfits
Princess Diana is perhaps the greatest fashion symbol of the 20th century. What's more, her impact goes far beyond the world of fashion. Without further ado, we relive some of her most iconic ensembles in honor of her exquisite sense of fashion below.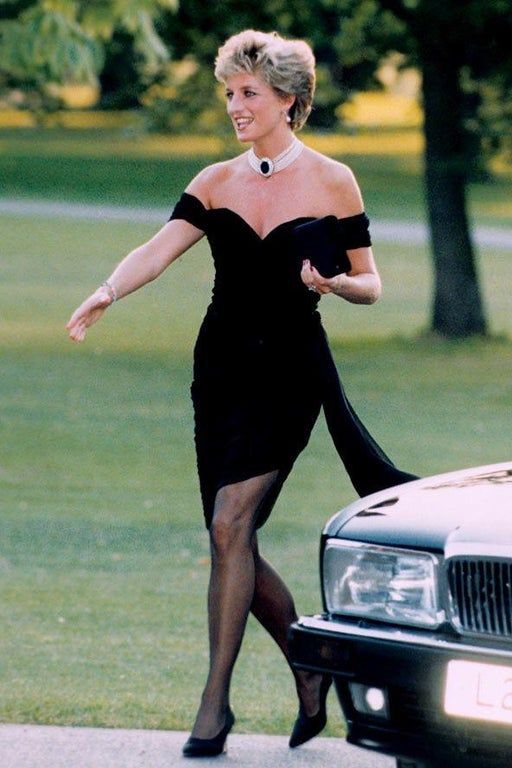 Starting off strong, how can I not include this iconic revenge dress that Princess Diana wore after finding out about her ex-husband's indiscretions? This is practically the little black dress of all little black dresses!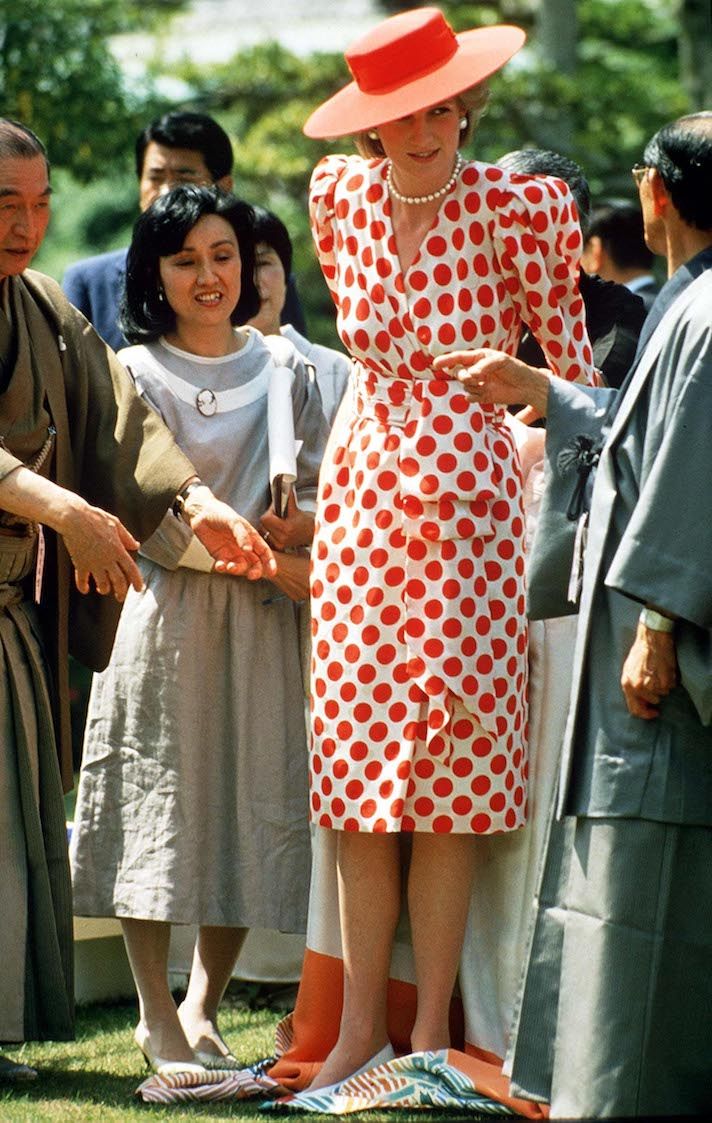 I love this red and white polka dot dress so much! It looks so fresh and the contrast of colors is so beautiful. Princess Diana is truly such a sight to behold!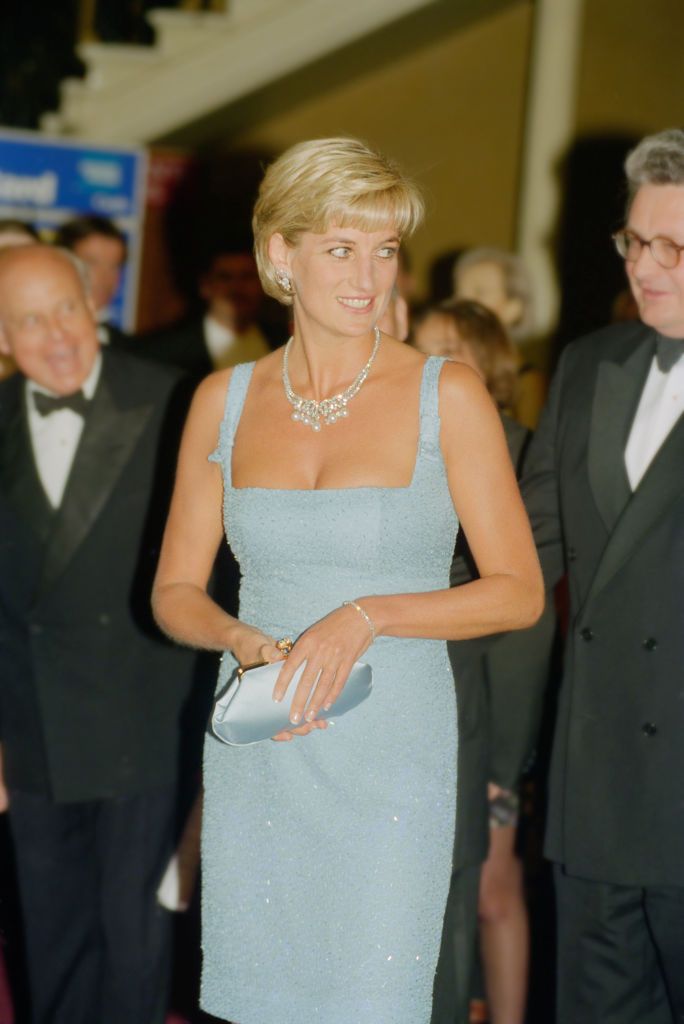 When it comes to formal events, Princess Diana never disappoints. I am obsessed with this baby blue shimmery dress by Jacques Azagury. She wore this when she attended an English National Ballet production of Swan Lake at the Royal Albert Hall. This is definitely one of my favorite formal Princess Diana outfits!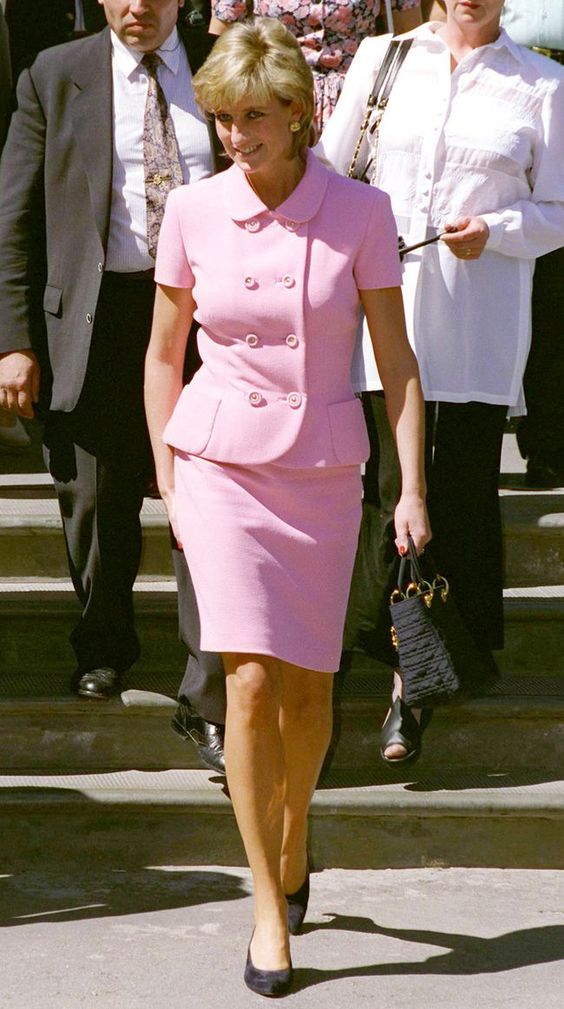 Princess Diana didn't often wear pink, but there's no doubt that the bubblegum pink Versace outfit she wore on a state visit to Argentina was really gorgeous on her.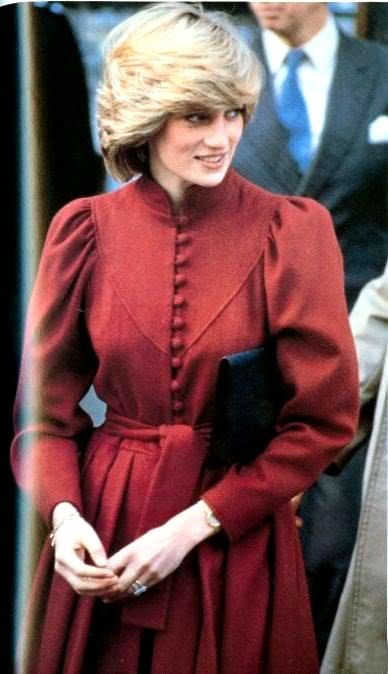 I love the timelessness of this stunning red dress on Princess Diana. It's something I would personally wear on a perfect autumn day. This is one of the top Victorian-inspired Princess Diana fashion looks!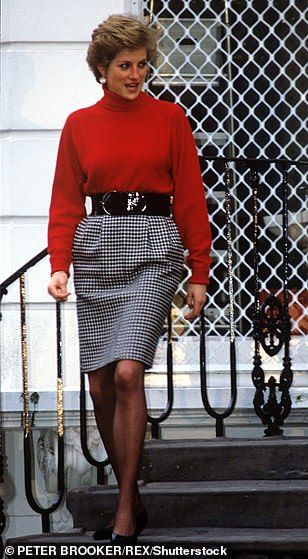 Spotted in the streets of London during the 90s, Princess Diana sported this edgy yet stylish ensemble. She wore a red turtleneck, a checkered black and white pencil skirt, some tights, and a chunky belt to accentuate her beautiful figure.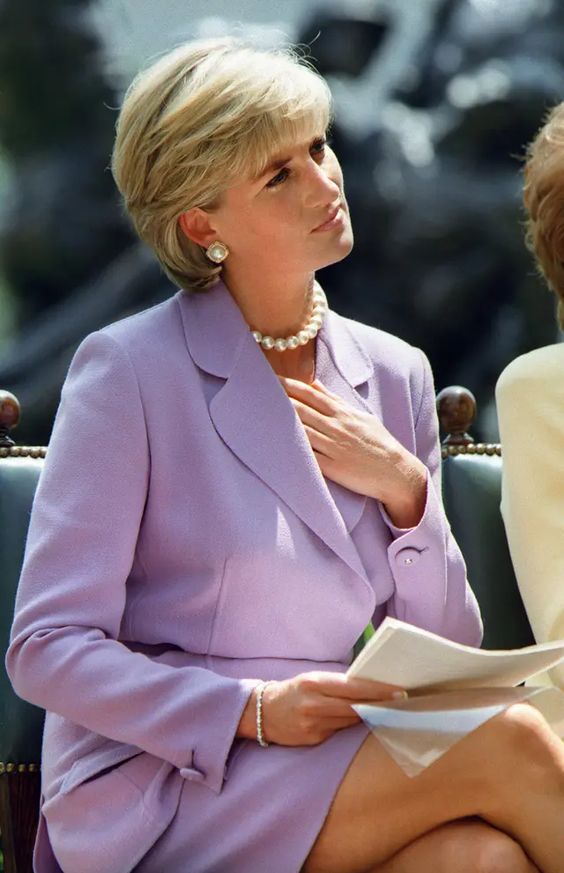 Wearing this monochrome purple outfit, Princess Diana attended a ceremony for the Red Cross headquarters in Washington DC in June 1997. This was definitely when the most classic Princess Diana style inspo took off.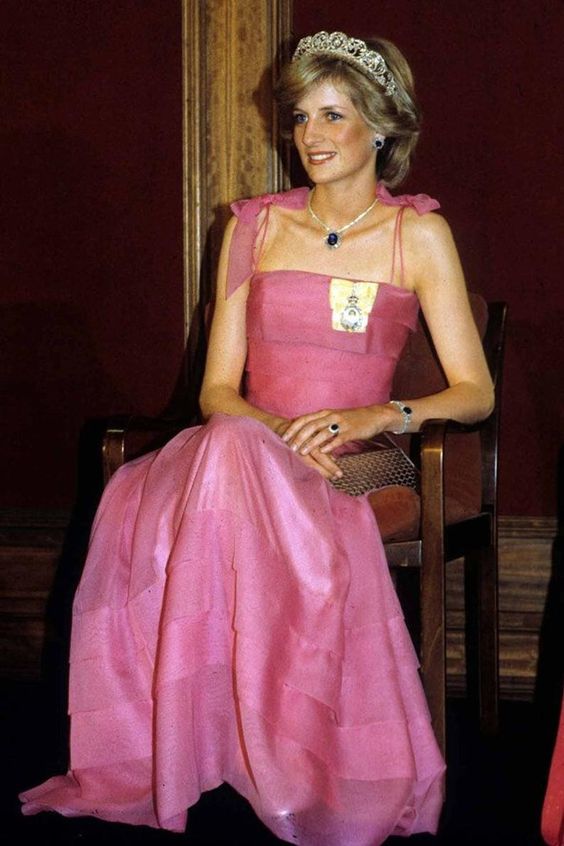 Attending the opera in Italy in 1985, Princess Diana wore the Cambridge Lover's Knot tiara and paired it with this gorgeous hot pink Victor Edelstein gown. This is one of my absolute favorite formal Princess Diana outfits.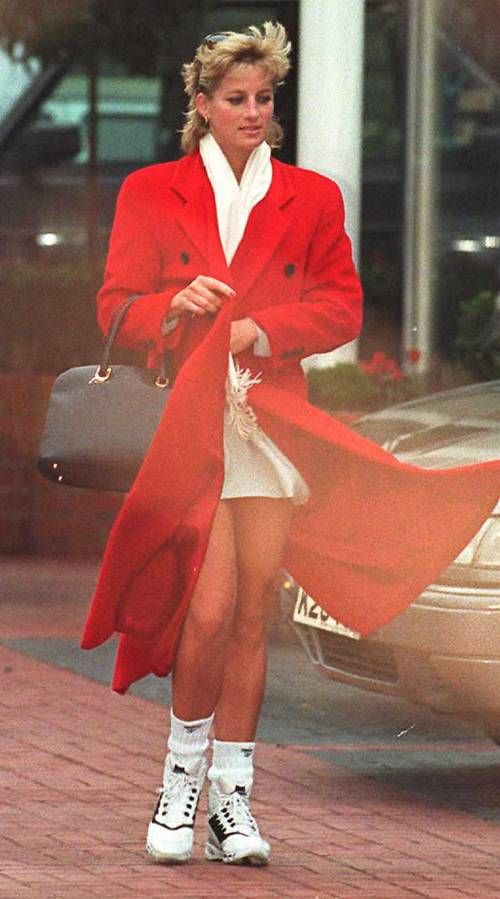 Loving this red hot coat that Princess Diana wore during a casual day out. What I love even more is how she matched this structured and classy ensemble with a pair of sneakers! Truly iconic!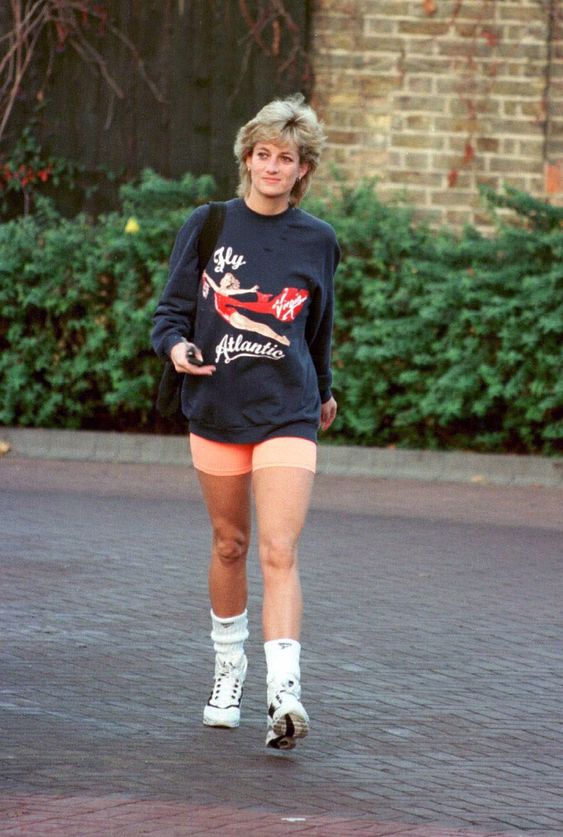 Looking for more casual Princess Diana fashion? I love the casualty in this particular outfit! It's perfect for a day out when you're running errands or just going for a stroll. I can totally see where off-duty models get their inspiration from.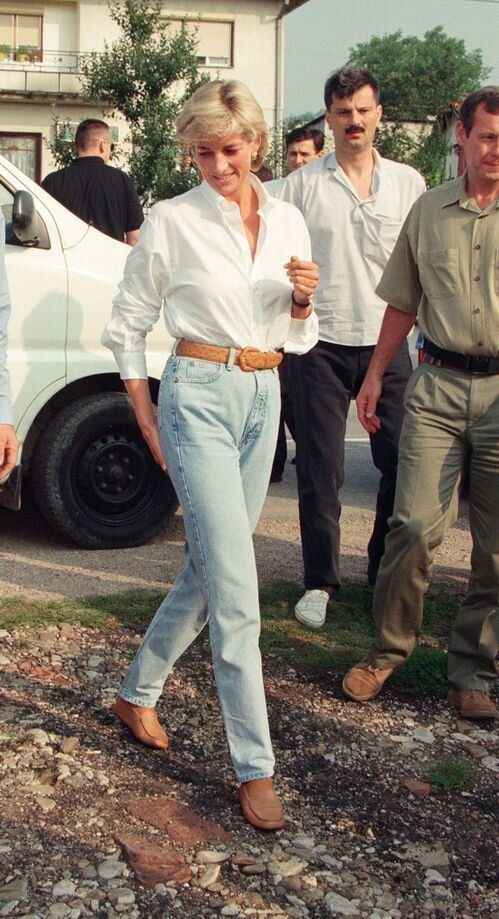 I adored Diana's casual fits as much as I loved her evening looks. They just look so classy, chic, and effortless in this simple white blouse and jeans. This is one of my favorite Princess Diana outfits for a breezy summer day that's still cute nowadays.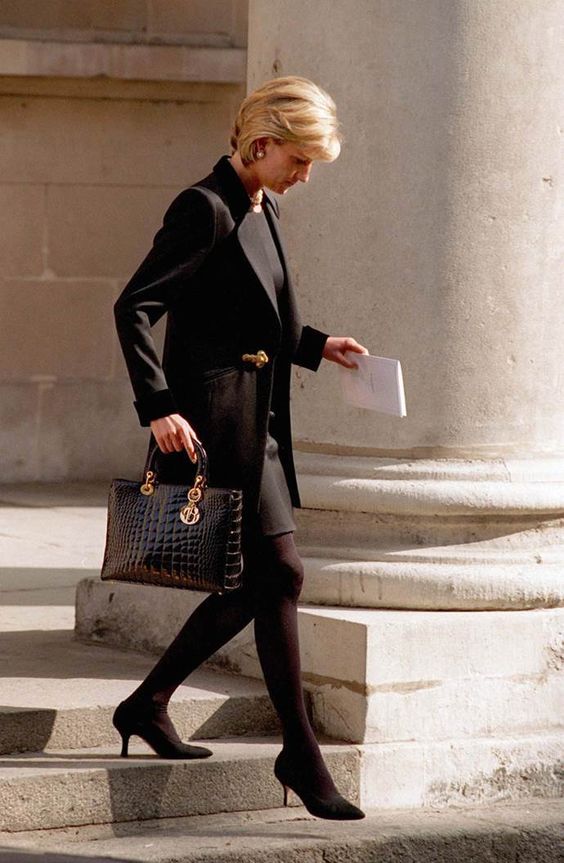 This all-black monochrome ensemble from Princess Diana provides the perfect outfit inspiration for any woman working in the corporate world. You'll totally look sleek and stylish while maintaining a professional vibe. This is definitely one of my favorite work-wear Princess Diana style fits!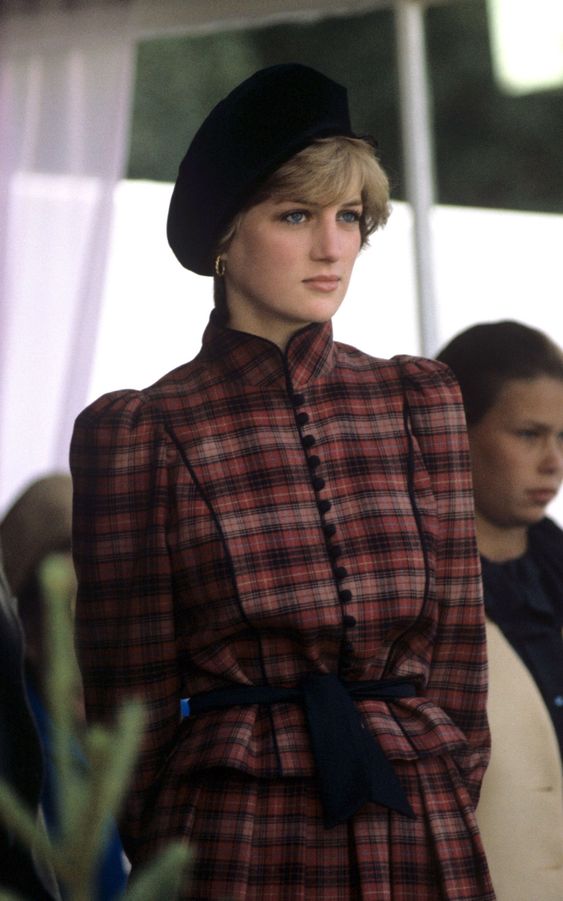 This is definitely one of my favorite Princess Diana looks. I love the deep hue plaid pattern on her! Elegant and timeless, Princess Diana looks beautiful as ever in this photo!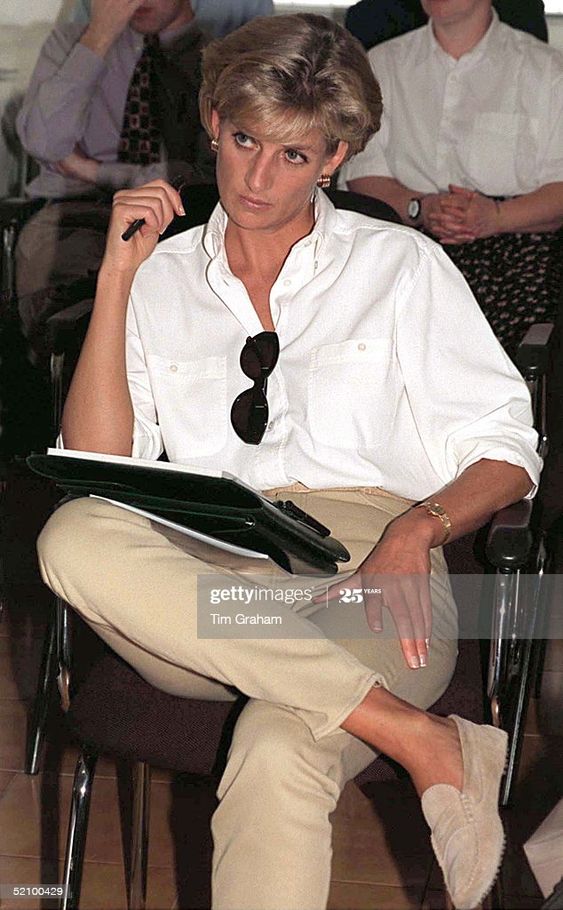 Despite the serious look on her face, Diana still looks stunning in this rather casual fit when she went to an International Red Cross Briefing In Luanda, Angola.
What better way to make a statement than wearing a bold pop of color with your scarf? Princess Diana knew what she was doing when she wore this eye-catching red scarf and her outfit in neutral colors.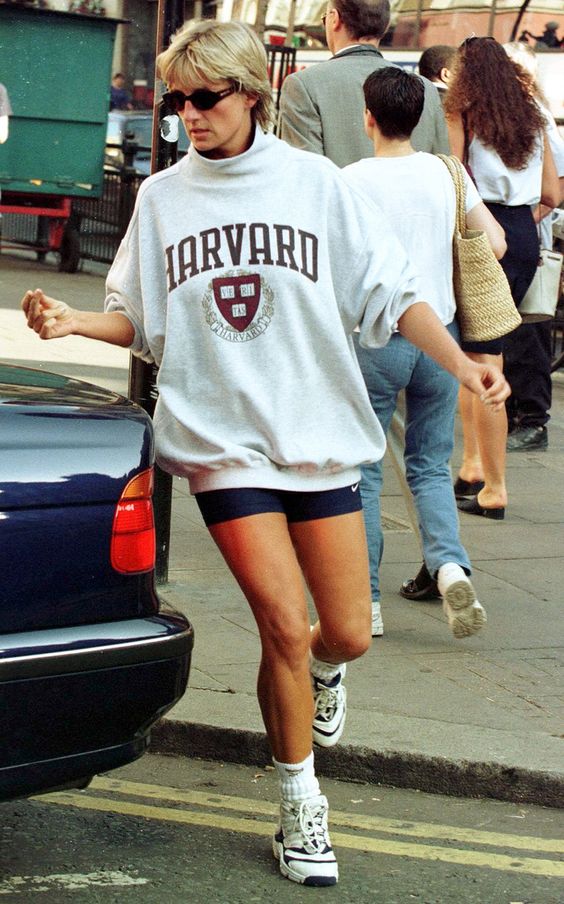 Who knew that wearing bike shorts and a Harvard sweatshirt with the sleeves perfectly bunched gives off the perfect casual and preppy vibe? Even if you don't attend Harvard, nothing's stopping you from taking inspo from Diana's look.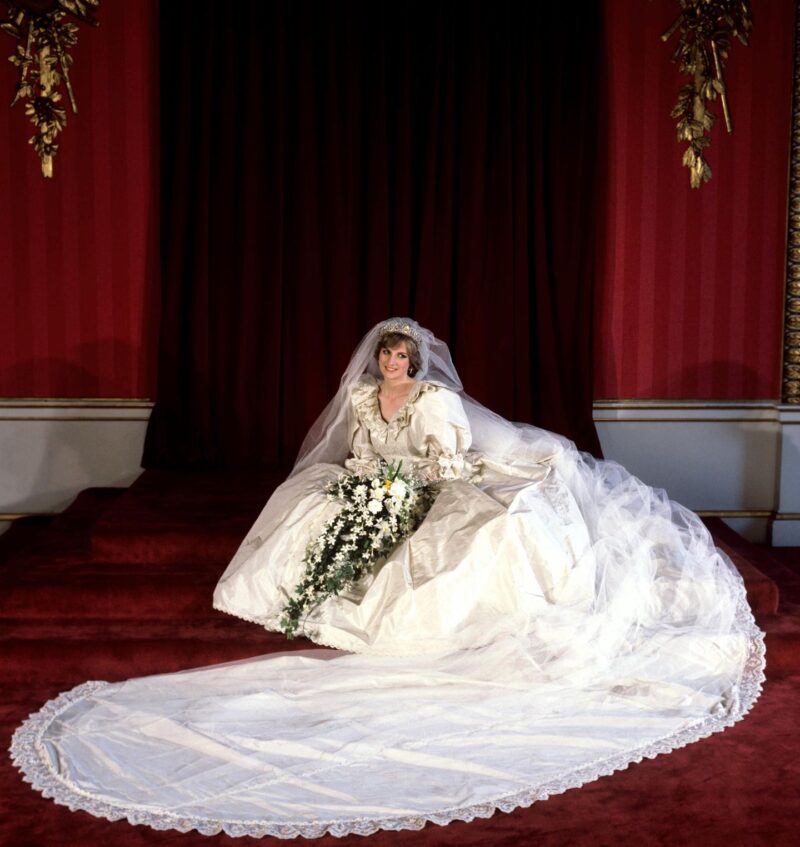 Who could ever forget Princess Diana's wedding gown? It's one of the most extravagant wedding gowns I have ever seen and it perfectly fits her royal status! Based on how this dress changed the wedding industry, this has to be the most iconic Princess Diana outfit of all time.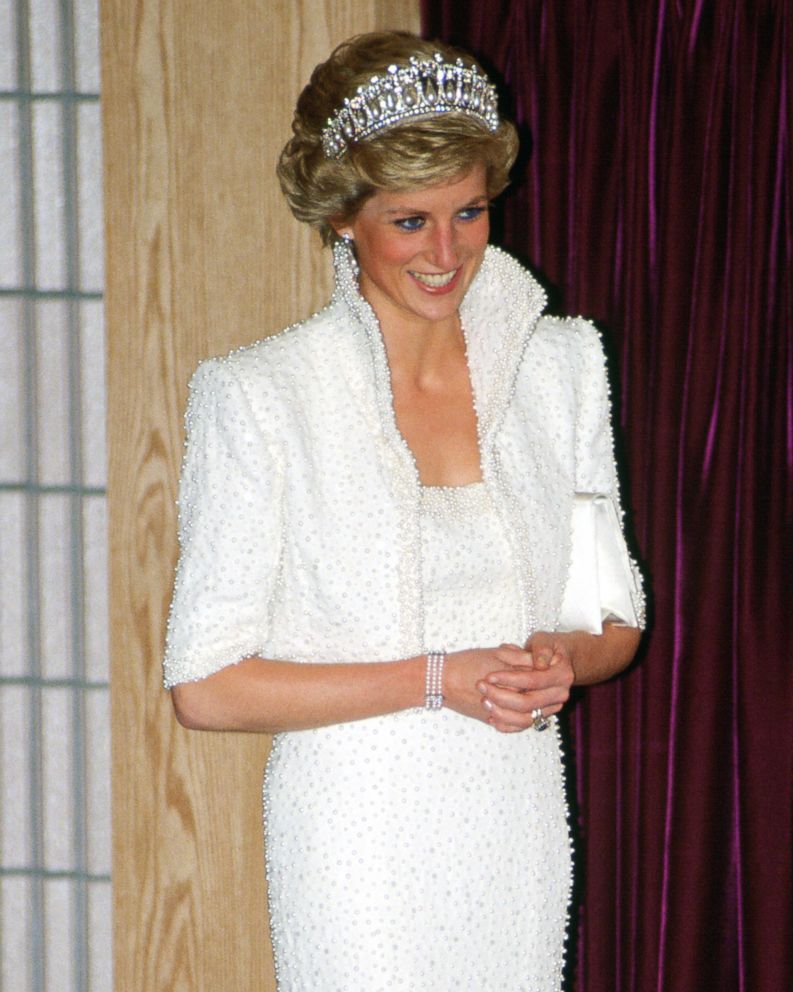 Known as her "Elvis Dress", Diana paired the white, sleeveless gown with a similar pearl-encrusted high-collar jacket along with thousands of tiny pearls and sequins.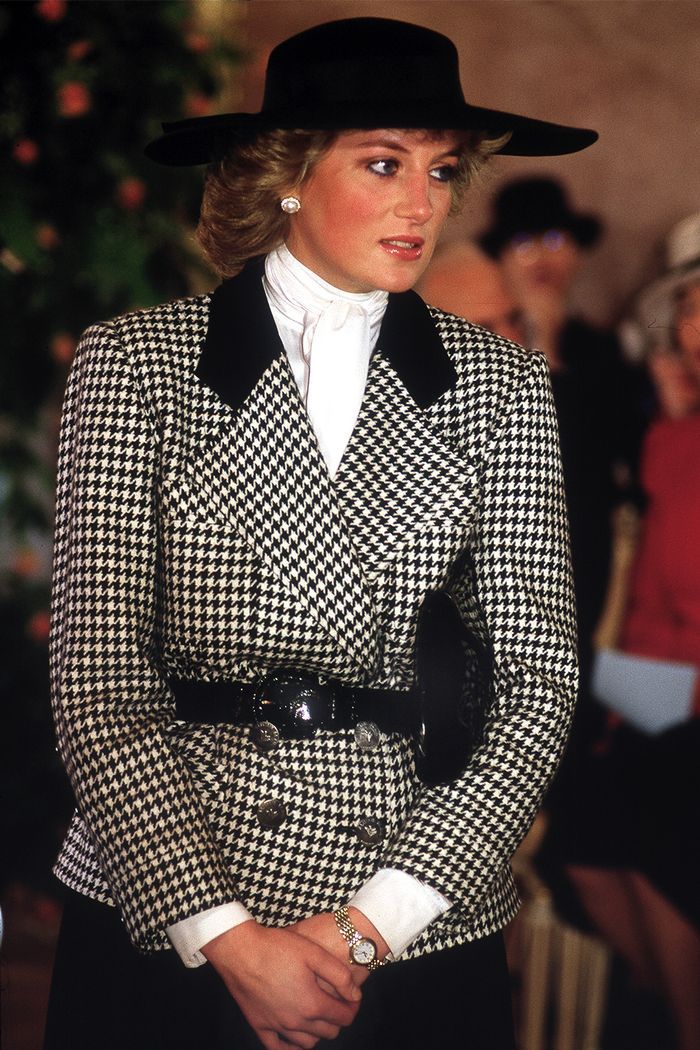 Blending a timeless yet modern style, Princess Diana looks utterly chic in this black and white plaid ensemble. I just love how neutral colors can instantly make any outfit look classy and elegant. Not to mention, this style is still trendy today.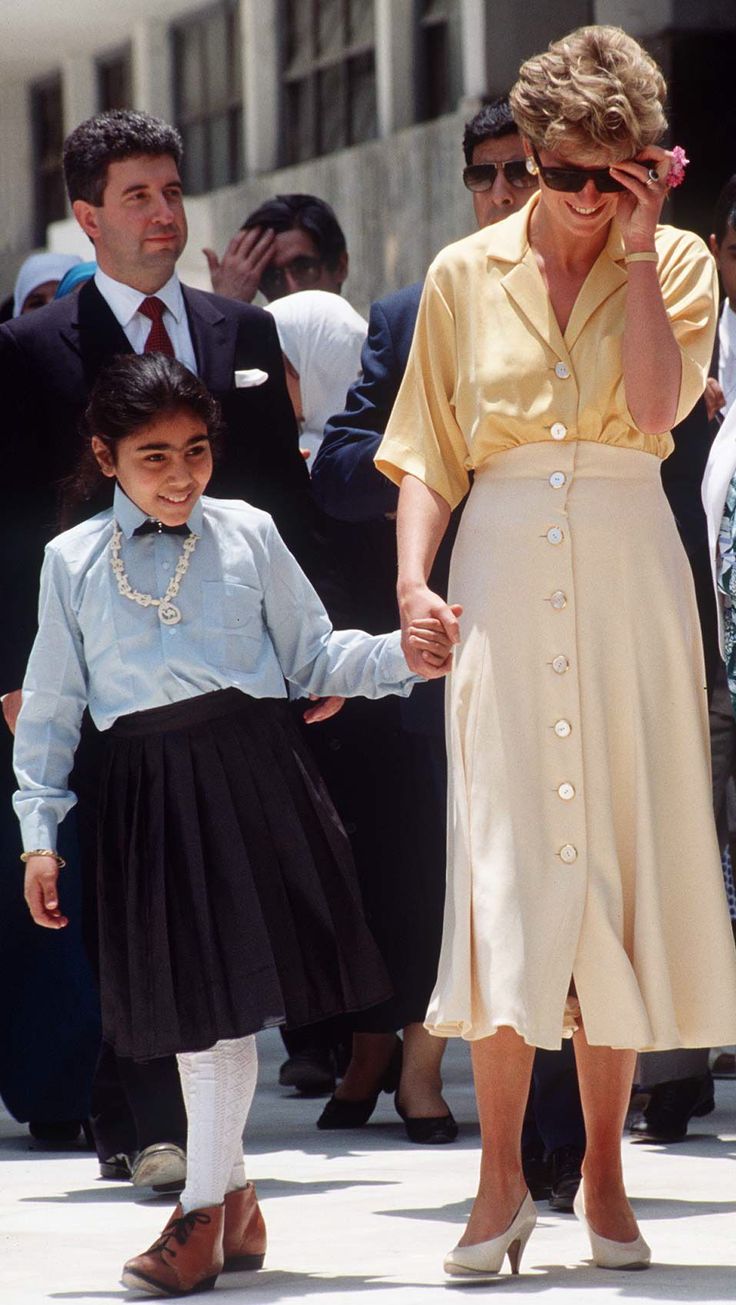 While on a trip to Cairo, Princess Diana looked bright as ever in this gorgeous yellow ensemble to match thecountry's sunny climatey!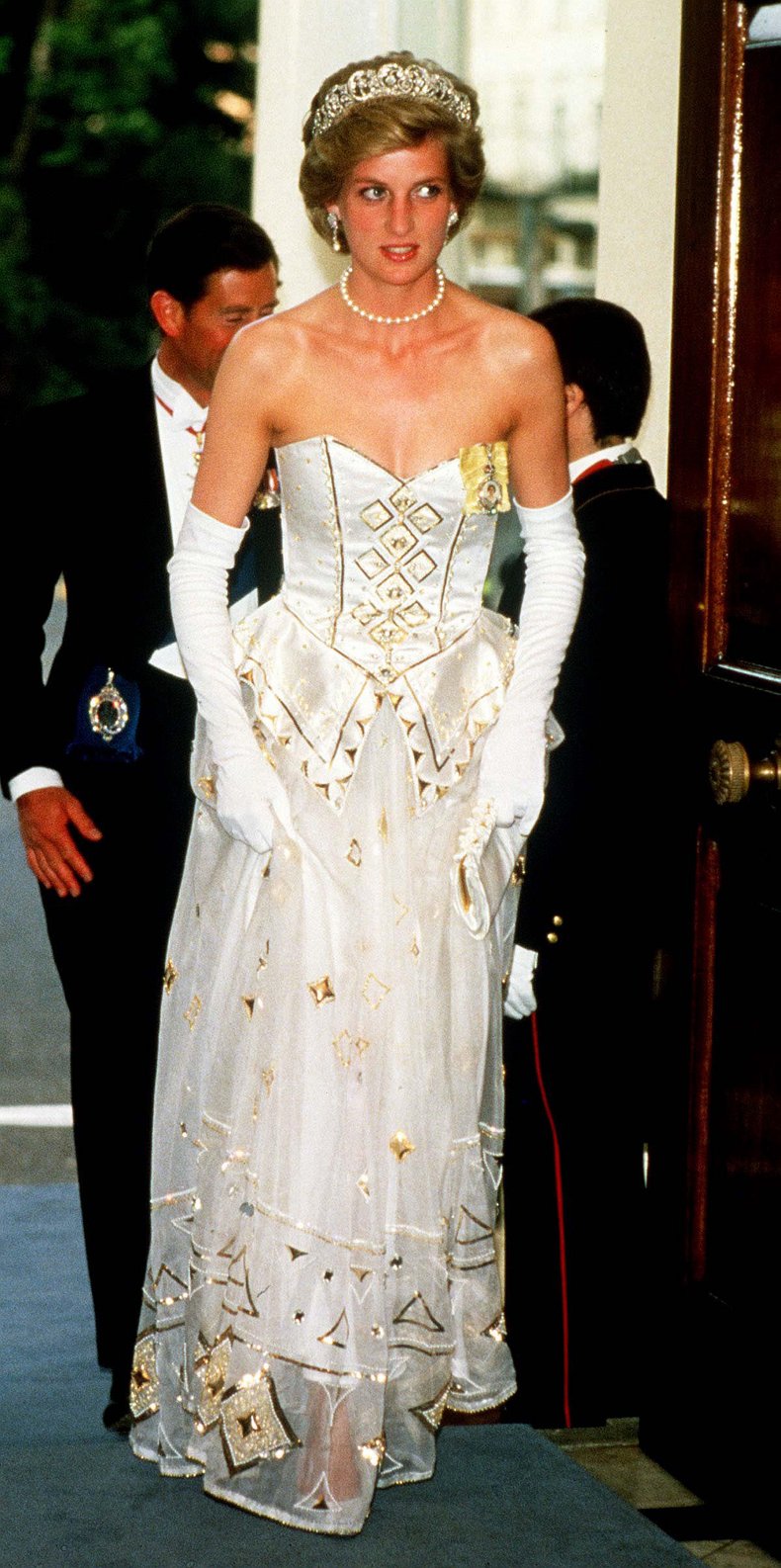 For a strapless white gown she wore to the German Embassy on July 1, 1986, Princess Diana returned to the Emanuels, the designers of her iconic wedding dress.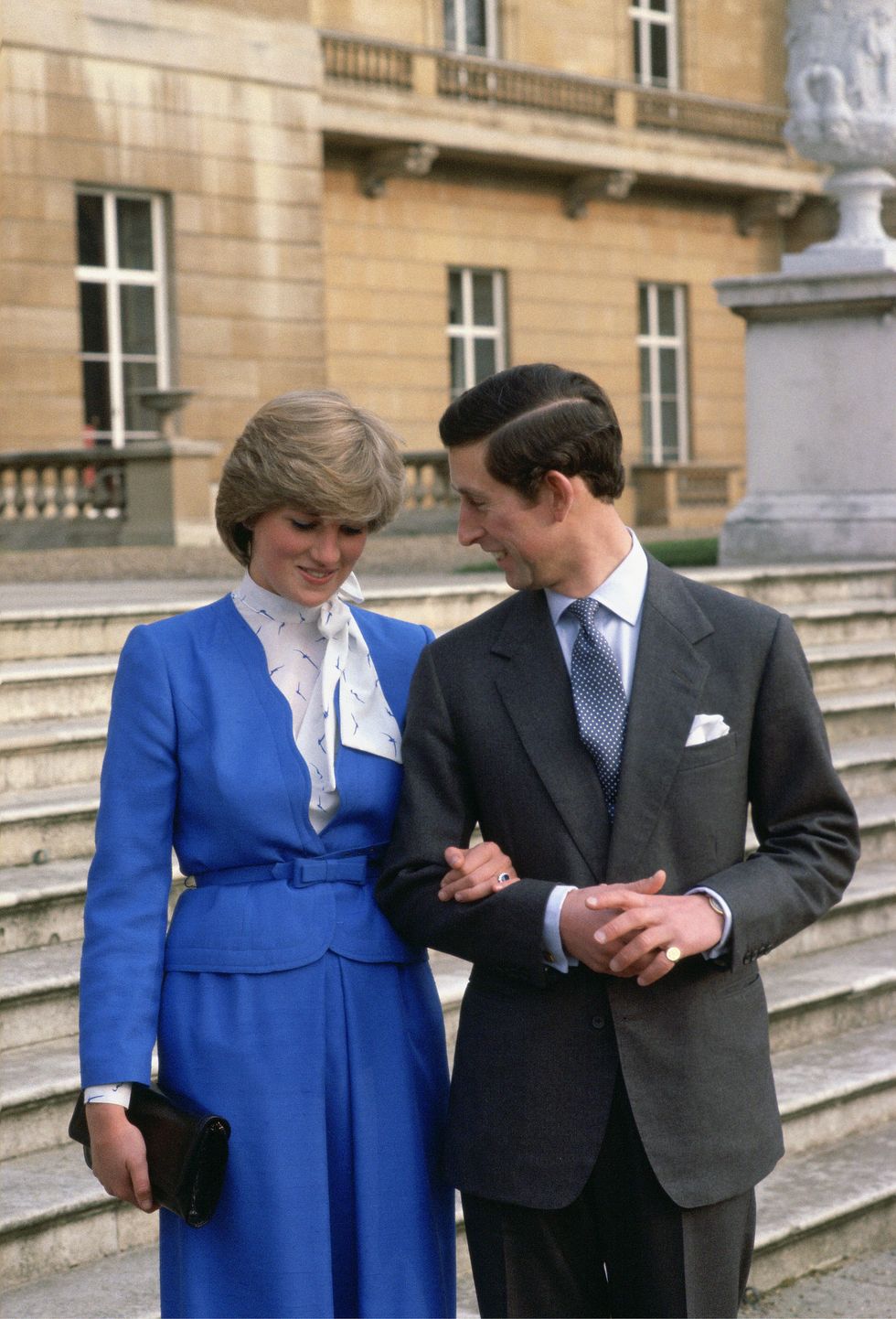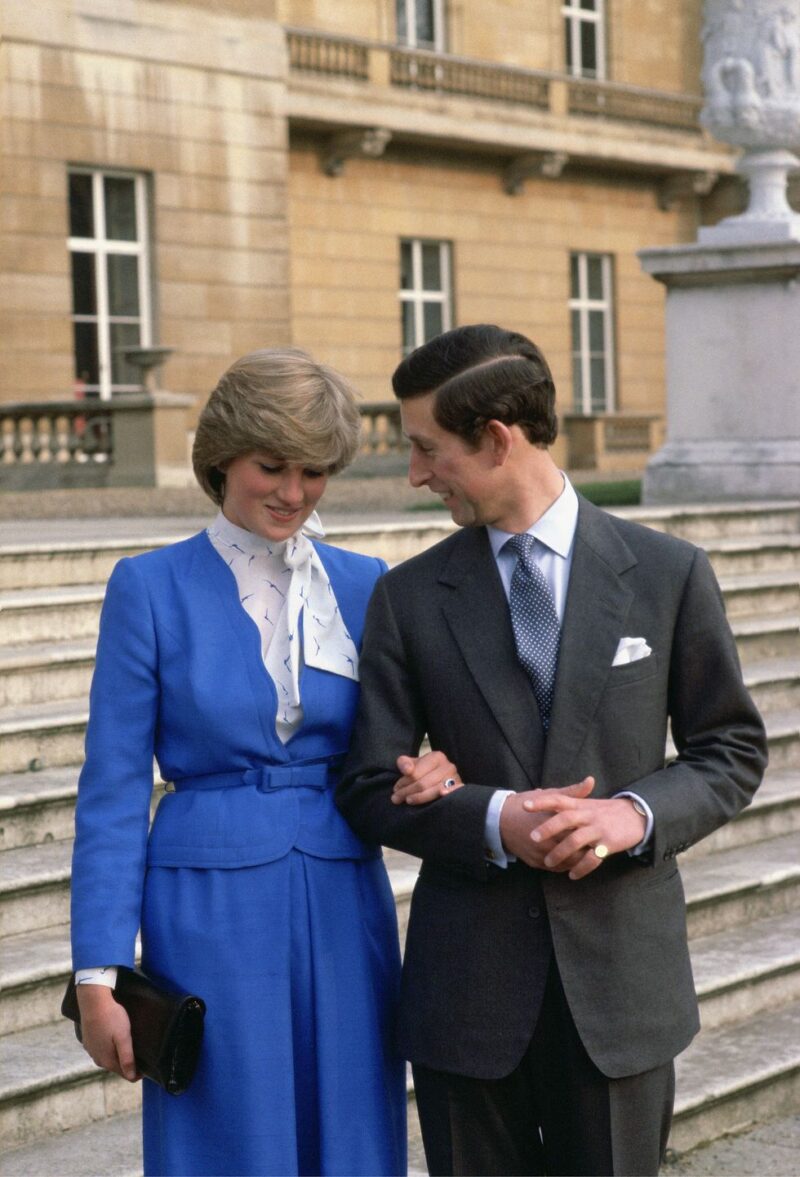 Like a blushing bride-to-be, Diana wore a bright and vivid blue ensemble in the gardens of Buckingham Palace as she announces her engagement with Prince Charles to the public.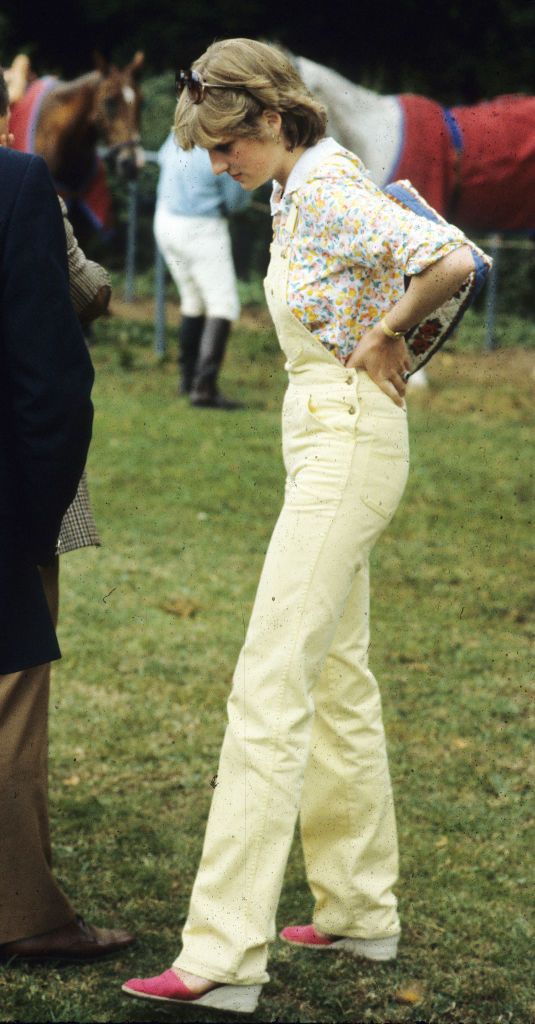 In a Liberty print shirt, yellow dungarees, and pink espadrilles at a polo match in England, this is actually the outfit that Princess Diana wore when she met Prince Charles for the second time. I find this outfit so cute too!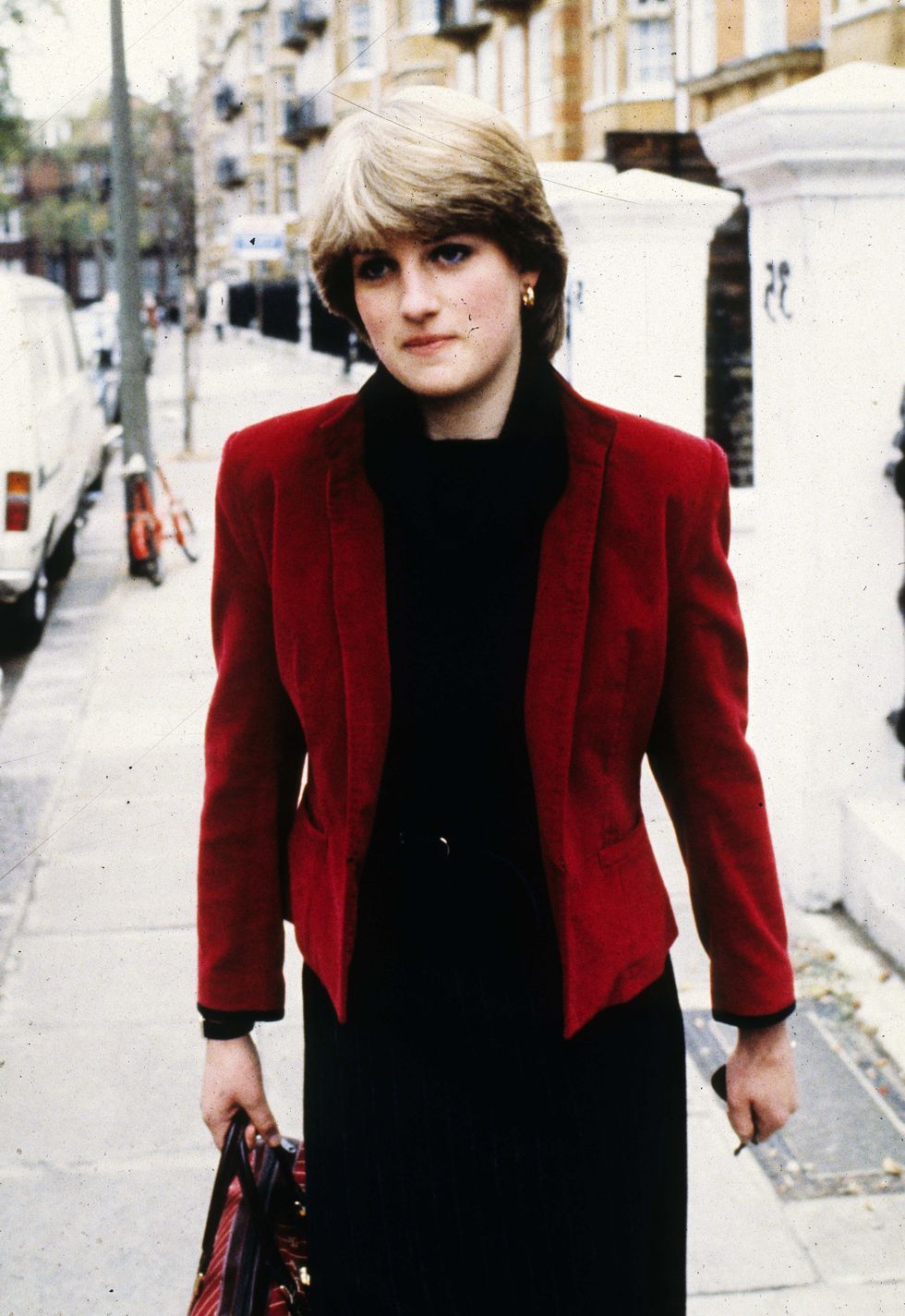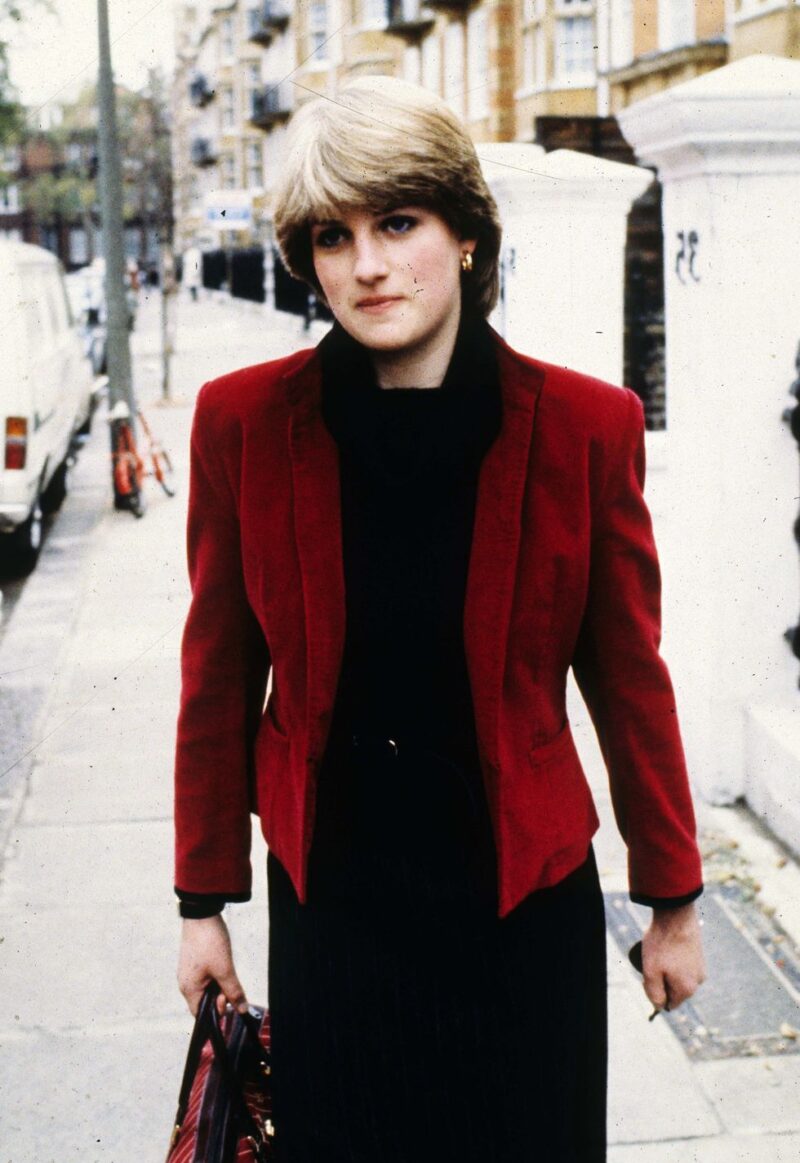 Princess Diana looks incredibly stylish in this deep and moody outfit as she strolls through London's streets wearing a red velvet blazer, a pinstripe skirt, a black cowl-neck sweater, little gold hoop earrings, and a structured purse.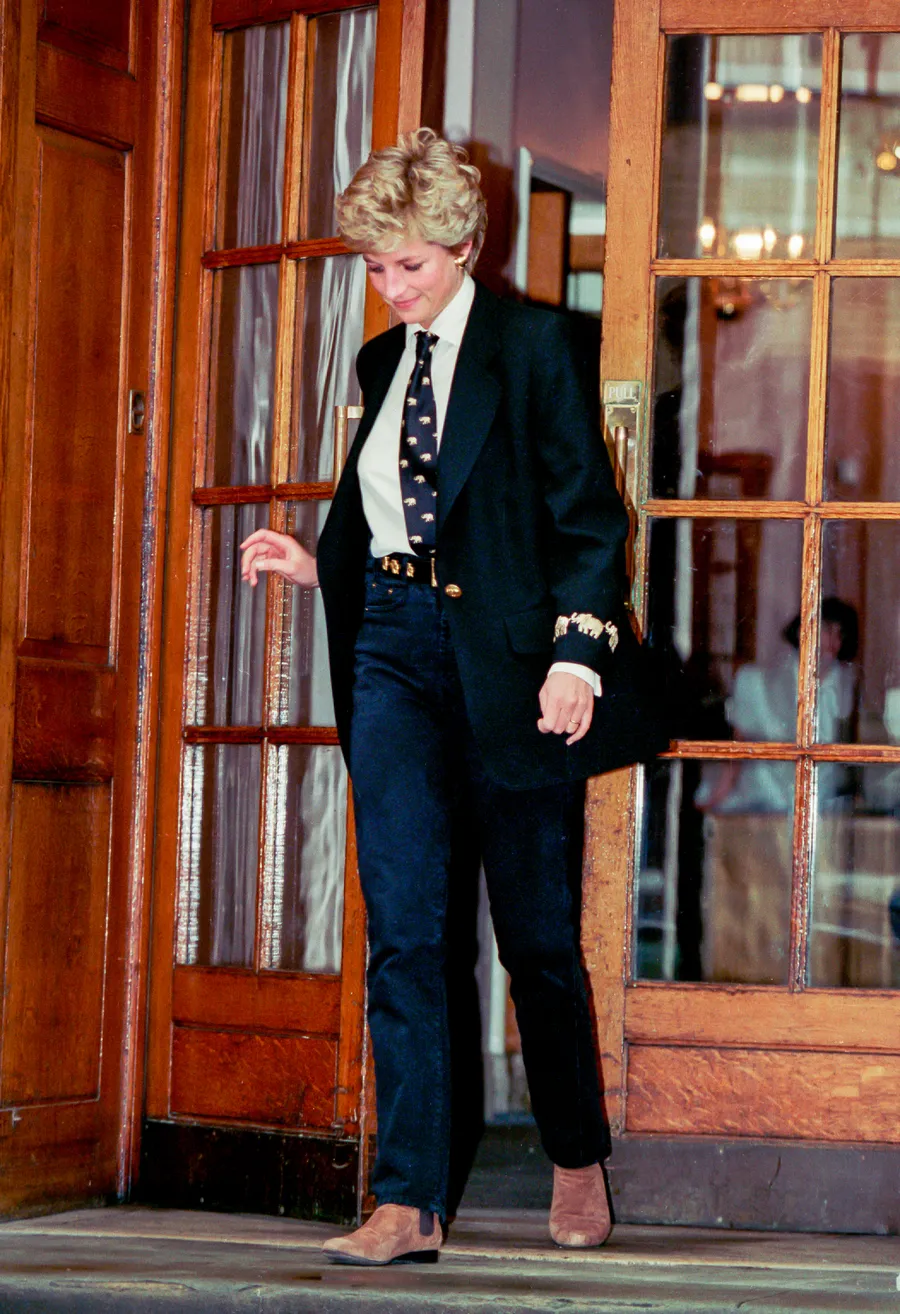 Princess Diana looks just as good in menswear just as she does in her evening gowns and casual, preppy outfits. That boyish look suits her so well, making her look even more sophisticated and posh.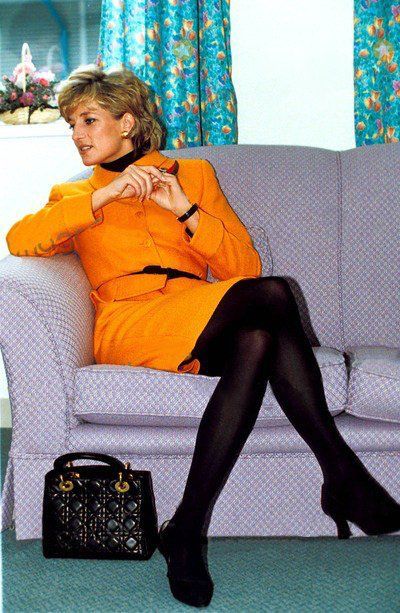 I am obsessed with this orange ensemble. The black accents make this outfit pop even more and Diana looks chic as ever!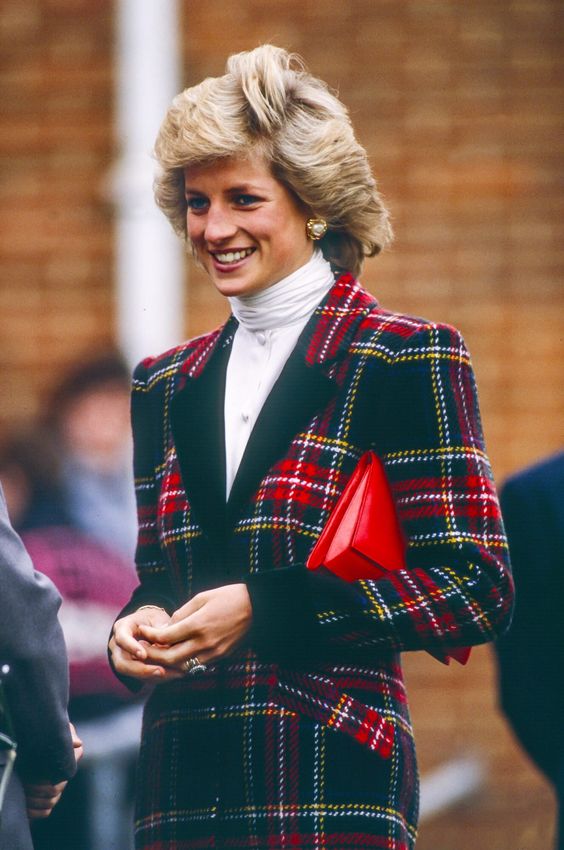 This red plaid matching ensemble is the epitome of chicness! I absolutely love that Princess Diana matched her outfit with a bold and bright red purse. It really makes a statement!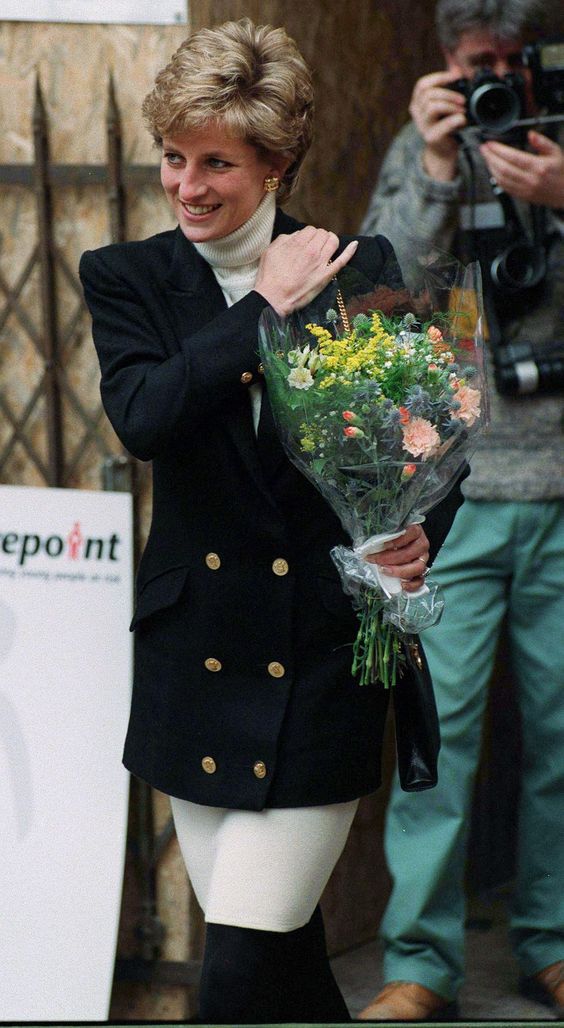 Princess Diana definitely knows how to style a blazer and this outfit is just one of many of her iconic looks. At a visit to Centrepoint in January 1995, Diana wore a stylish black blazer with gold buttons and paired it with a cream turtleneck.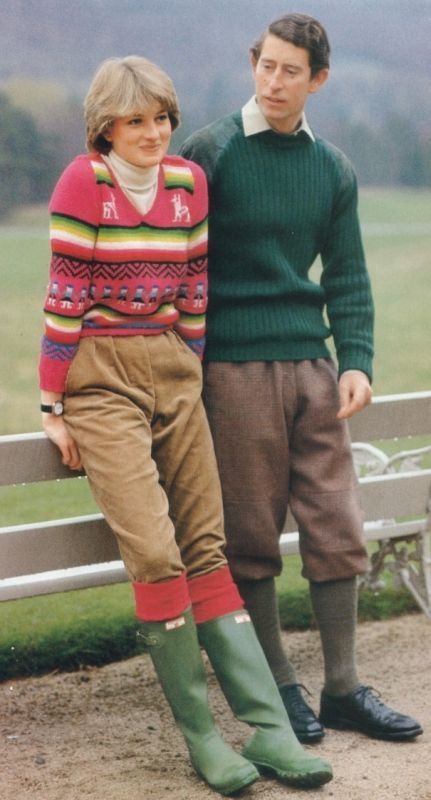 Looking for Princess Diana outfits that just scream English countryside? Diana looks so happy in this colorful outfit with Prince Charles! I love the varying splash of color and patterns in her sweater. It's also such a great idea to pair it with neutral brown pants so that the sweater stands out even more.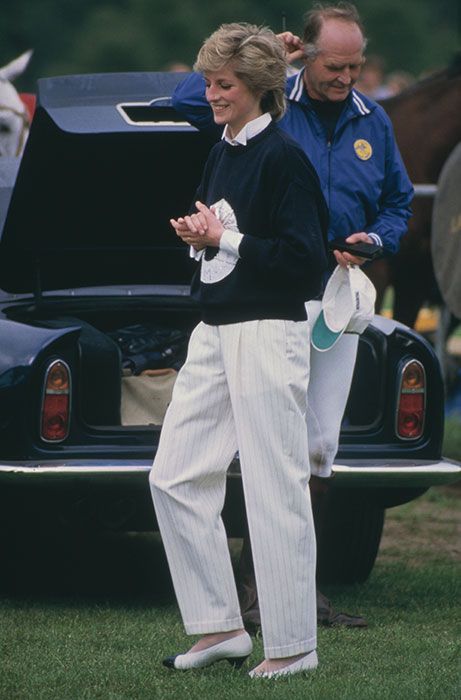 Looking for a more sophisticated option than denim pants? Take advantage of the straight-leg trend and purchase a pair that can be worn for work, leisure, or both. If you're looking for style inspiration, take a look at Diana's outfit choices in this photo! I love how she paired her trousers with a navy blue knit sweater and some classic Chanel pumps.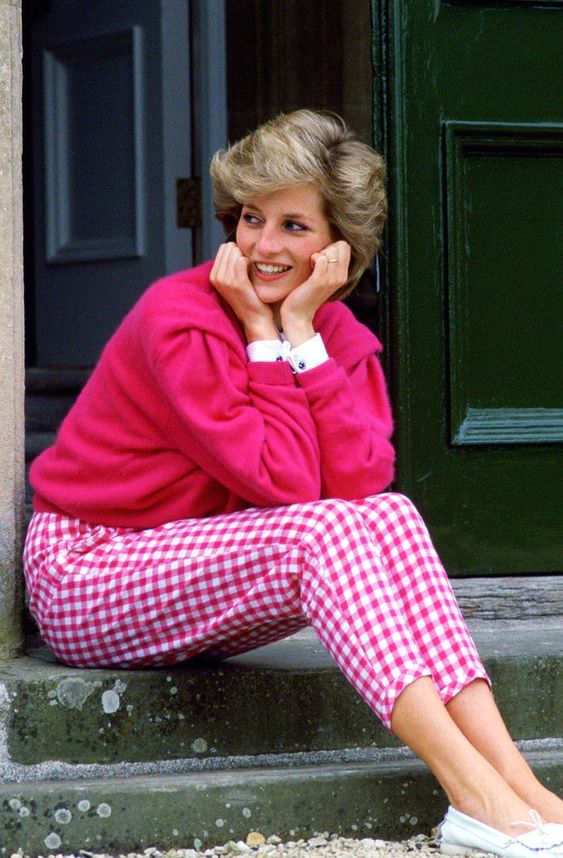 Given that Princess Diana is frequently cited as the embodiment of Sloane Ranger style, it should come as no surprise that she favored this preppy ensemble. She looks utterly cute in this pink outfit!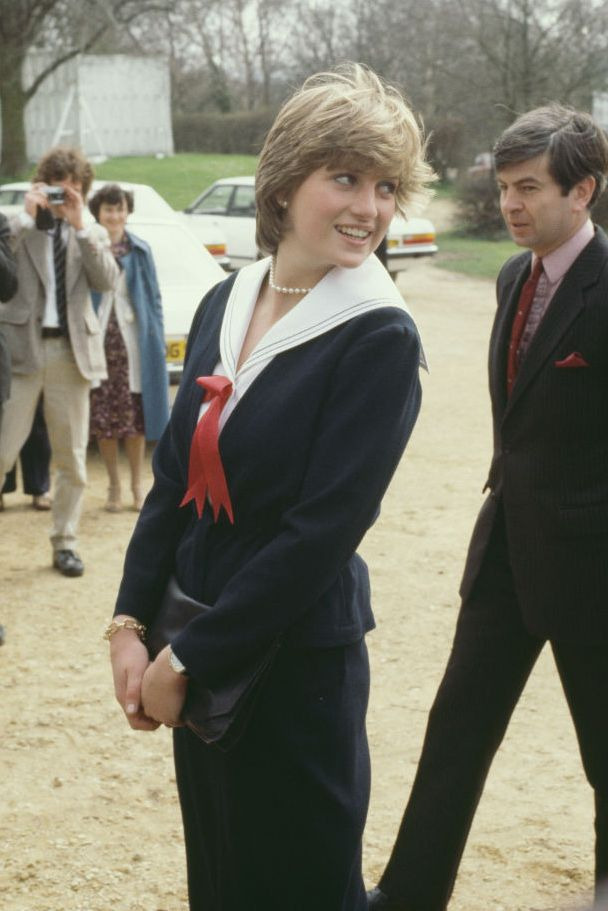 Looking so youthful and fresh, Princess Diana sported a navy-inspired dress from the Bellville Sassoon.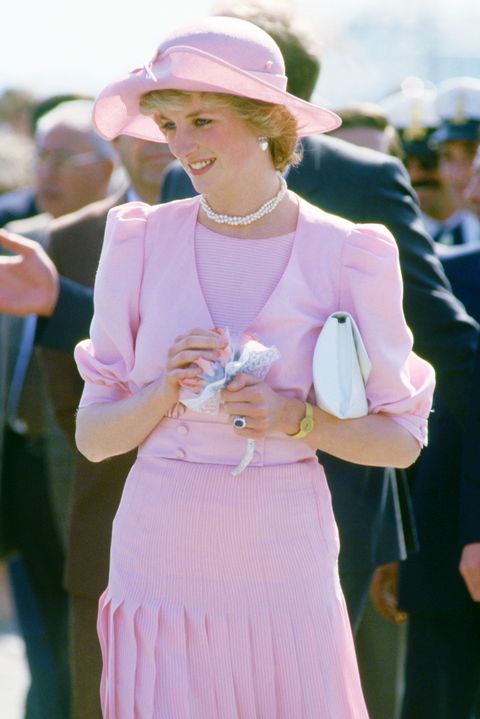 This is undoubtedly one of my favorite outfits of Princess Diana. Wearing yet another Catherine Walker outfit, Diana sported a light pink hat while she was in Sicily.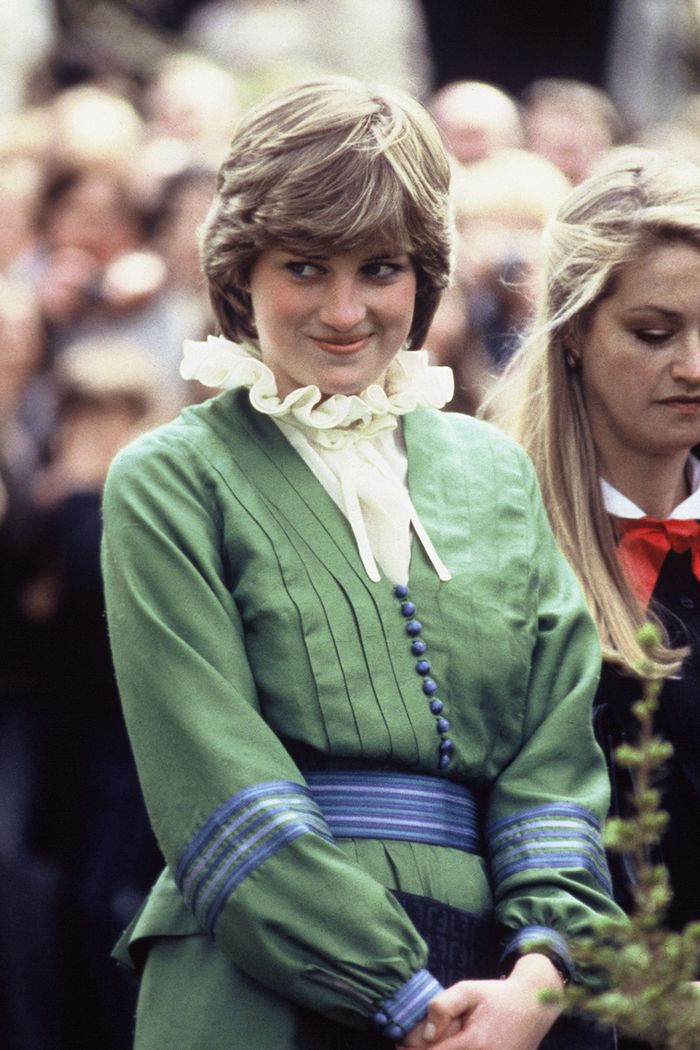 I am in awe of this elegant pie-crust blouse and green ensemble! She looked utterly astonishing in this outfit!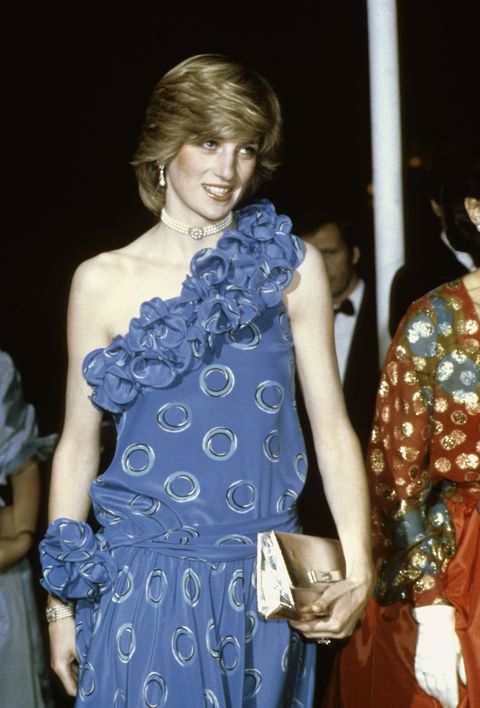 During the Birthright Benefit in 1982, Princess Diana was spotted wearing this rather quirky blue dress from Bruce Oldfield. It's definitely one of her more unique looks on this list.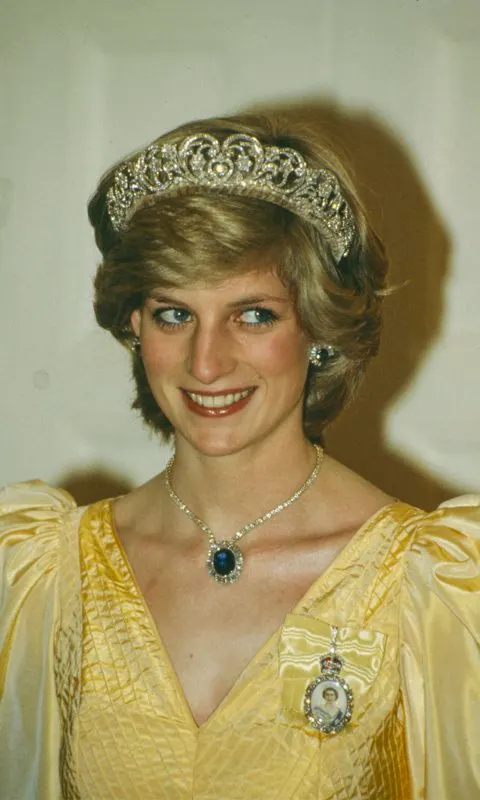 Looking regal as ever and every bit of the royal that she is, Princess Diana is absolutely stunning in this bright yellow gown! Not to mention, that tiara fits her head so perfectly!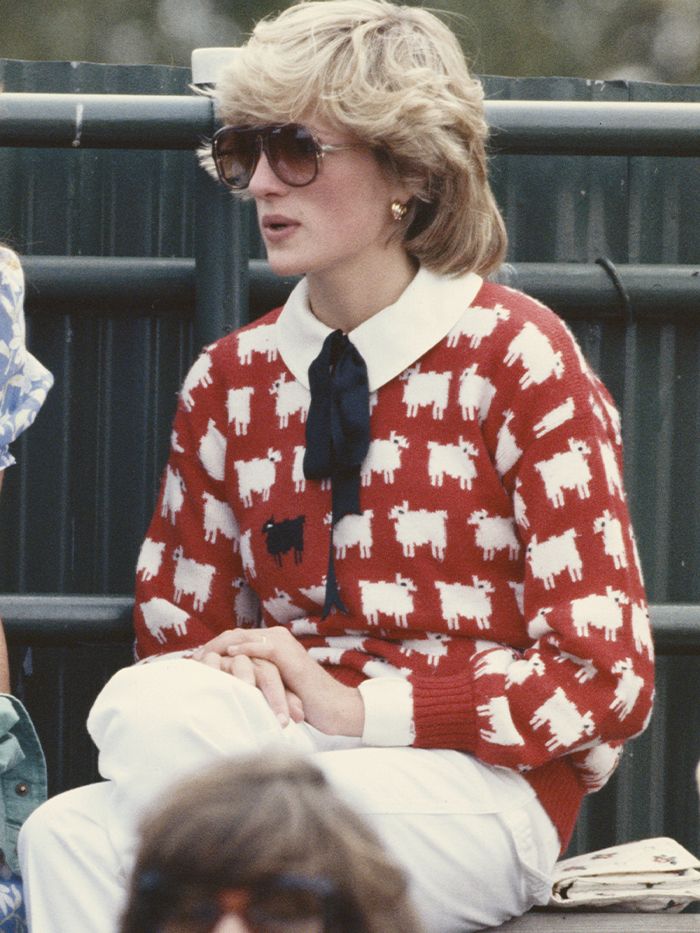 I love this red sweater and its adorable sheep patterns! Red is such a great color for Princess Diana and it makes her naturally look flushed.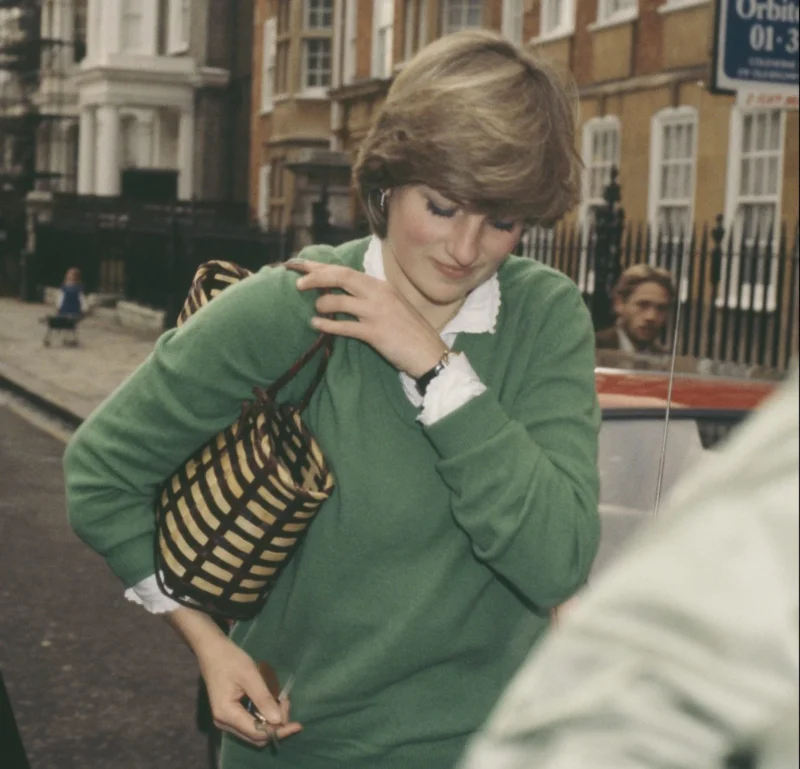 Did you know that this photo was the photo taken when she was first romantically linked to Prince Charles? In this photo, she was seen outside her Coleherne Court flat wearing a green V-neck sweater, white blouse, grid-print skirt, and shoulder bag.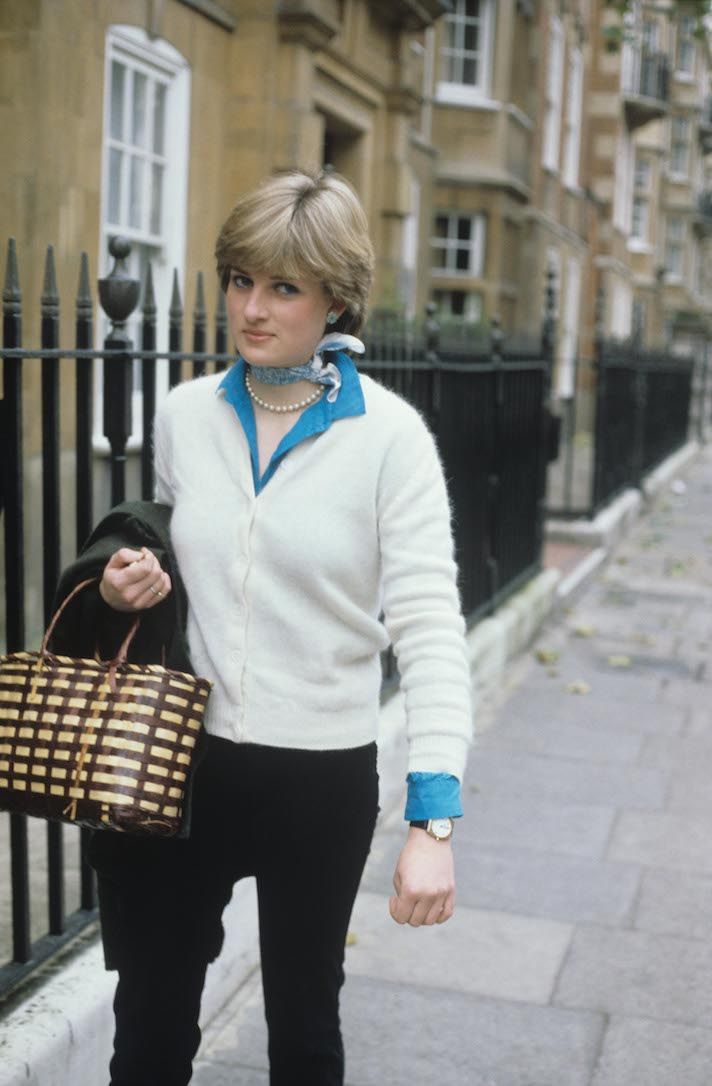 So casual yet so chic, I love this cream and blue outfit on Princess Diana. It's the perfect ensemble for a casual stroll out in the streets of London, especially when it gets a little chilly.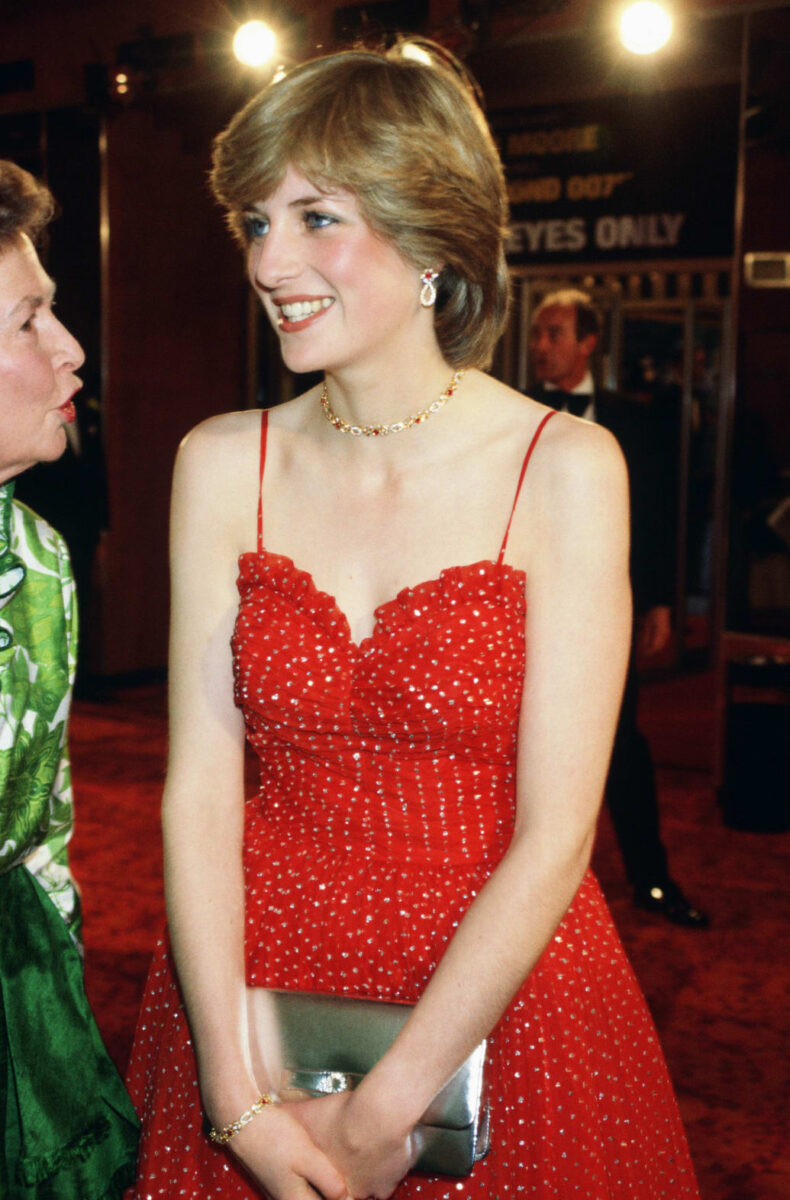 Here's another favorite of mine on this list. This vibrant, sparkly red dress is everything to me! She wore this during the premiere of For Your Eyes Only in 1981.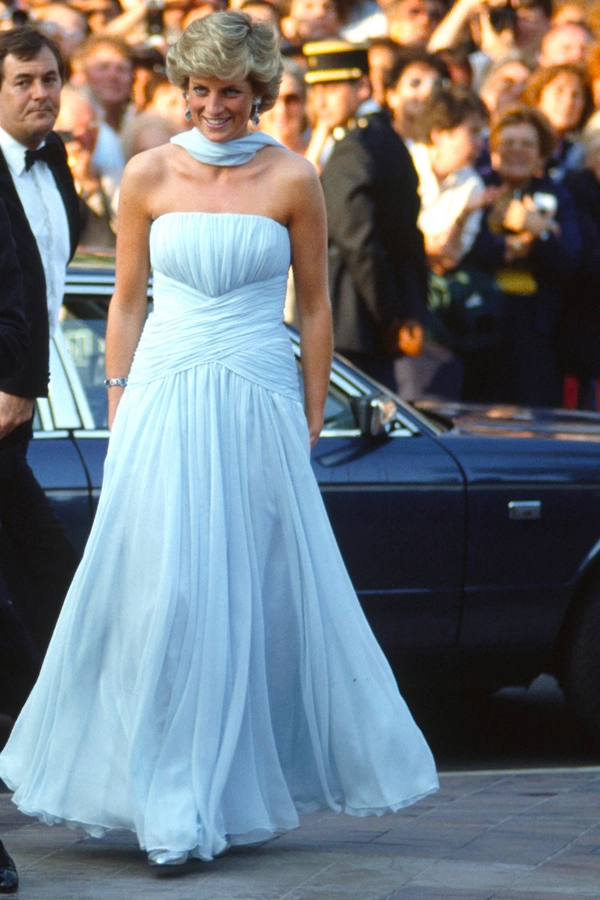 The Princess of Wales drew comparisons to actress Grace Kelly when she arrived at the Cannes Film Festival on May 15, 1987, wearing a pale blue Catherine Walker silk chiffon strapless gown and a matching shawl.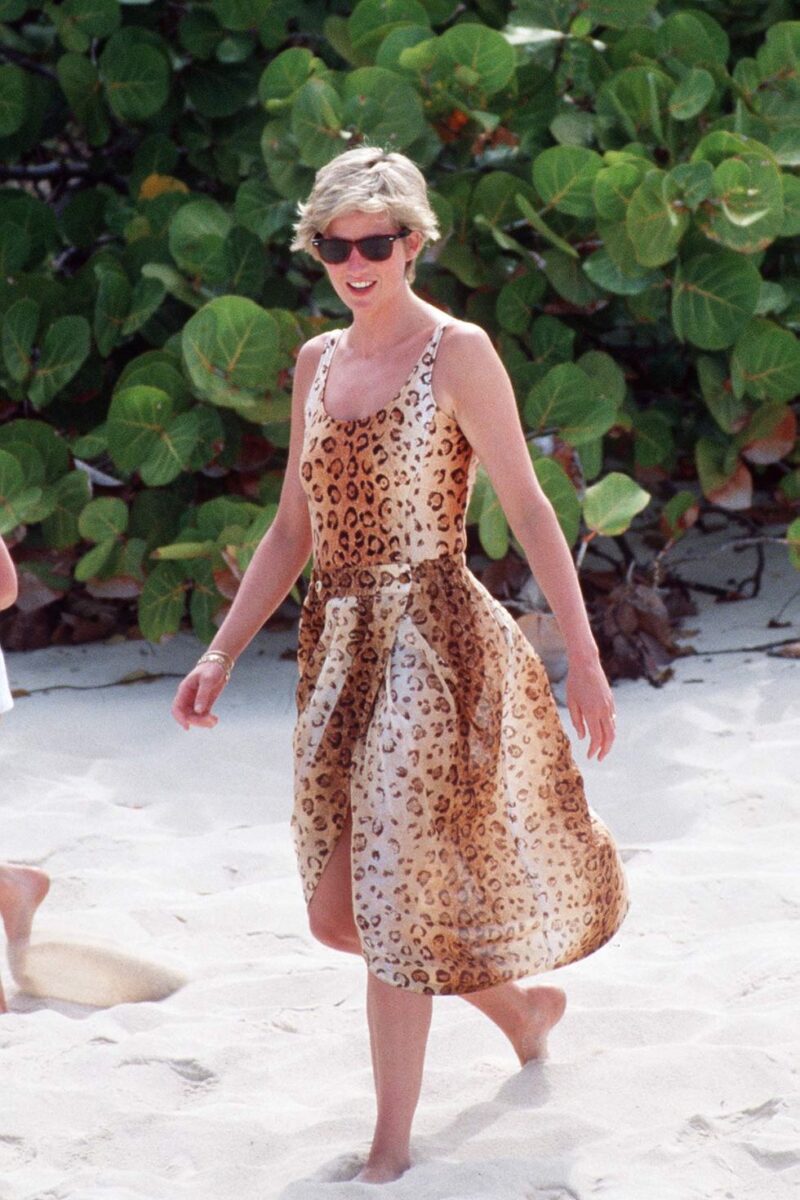 I love this leopard-print dress on Princess Diana! This was taken at Richard Branson's Necker Island in the Caribbean.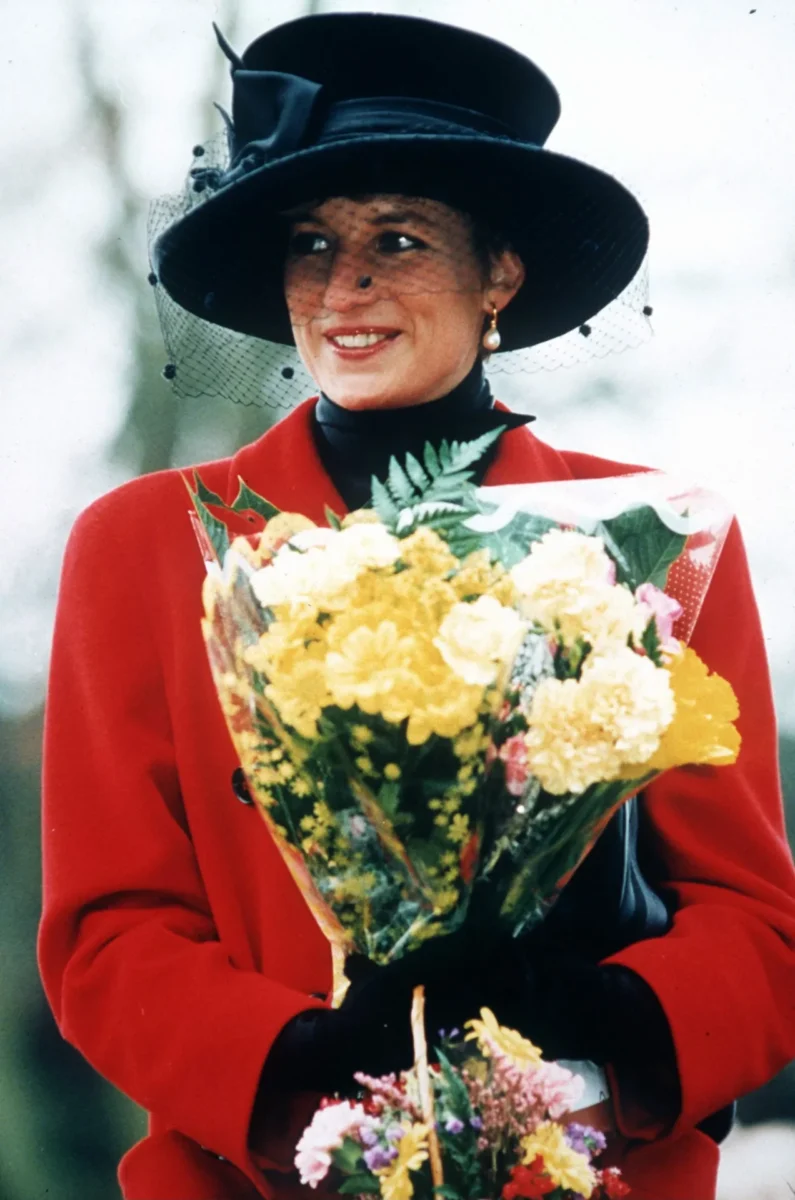 Diana's outfits have always been iconic, but her hats have always had a way of elevating her look even more. This elaborate black hat was chosen for the Christmas Day service at Sandringham.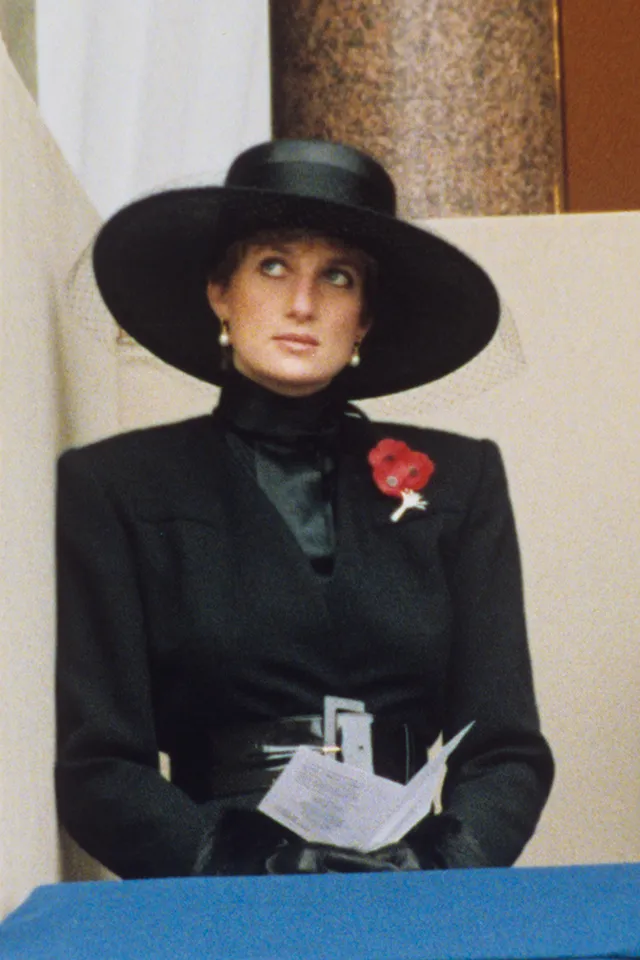 This list can't be complete without this iconic all-black ensemble from Princess Diana that has recently went viral because of the similarities between this and Meghan Markle's outfit.