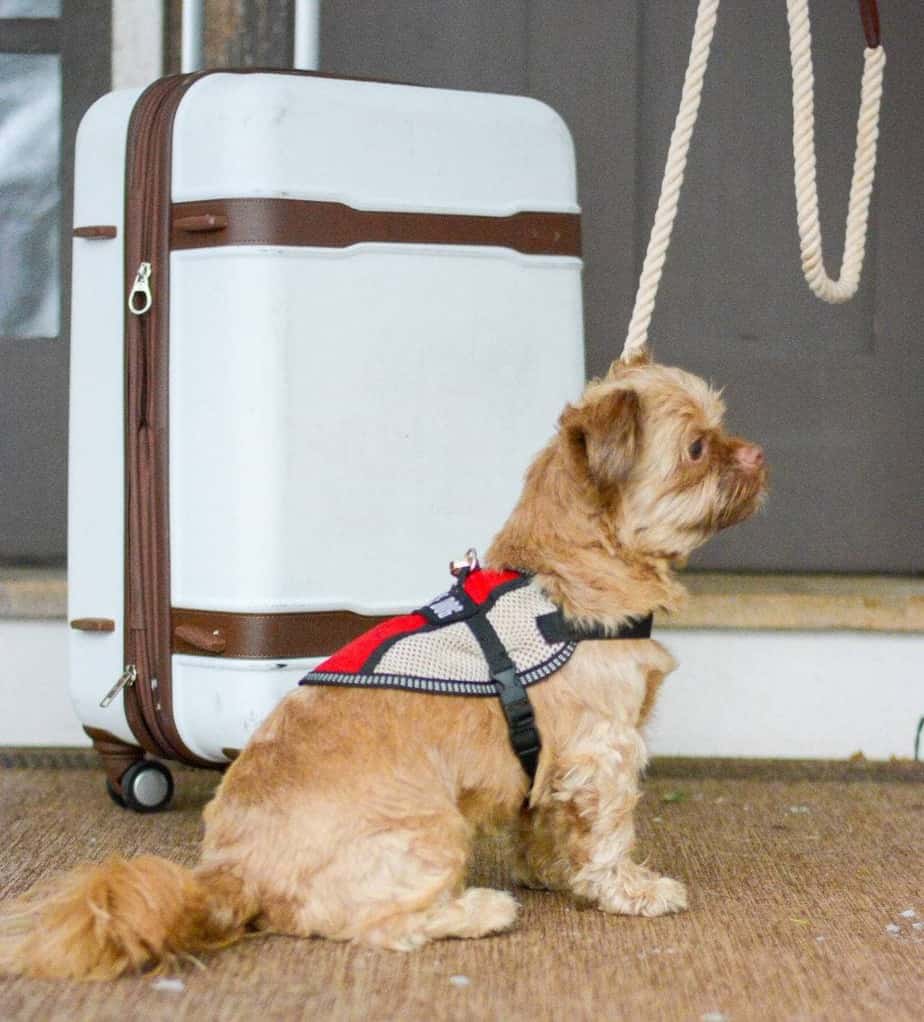 I (somewhat unexpectedly) got a dog my junior year in college.  In February, I went to the county shelter "just to look," with the intent of checking out a purebred, fluffy, 3lb Yorkie.  Instead, I came out with a scrappy 12lb mutt with overgrown, dirty hair.  He was scheduled to be euthanized the next day because of overcrowding and had the sweetest temperament.  He sat on my lap and wouldn't get off, and I took him home.
Unfortunately, I went to college in Miami and regularly flew home to Massachusetts for school breaks.  I had planned on having a tiny, docile laptop to easily bring on board with me in my purse.  Because that obviously didn't work out, I learned a ton about traveling with a dog of any size!  Here's my top tips on flying with a dog and making it low cost, easier on you, and incident free.
Get an emotional support certificate if possible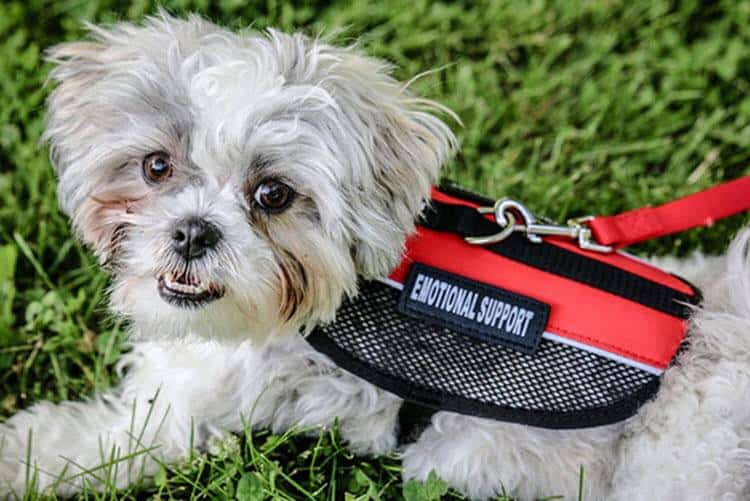 I get pretty bad anxiety when I fly, so this was the perfect solution for both me and my pup.  I used Certapet at first (then later got the certificate directly from my doctor).  You're eligible for this certificate if you have any type of emotional or mental disability when flying; anxiety and depression are the most common but there's a huge list of qualifiers.
Basically, this certificate means that your dog can walk the airport freely instead of being enclosed in the carrier, you can bring a dog of any size on the plane with you to sit at your feet, and you don't have to pay any extra fee whatsoever to fly your pet (usual fees for non-emotional support animals are around $200 per flight so this is a pretty big savings).  Check it out and see if you qualify before making any other plans!  If you do, I recommend getting your dog some type of colored vest so you don't get repeatedly stopped by airport security.
Pack the necessities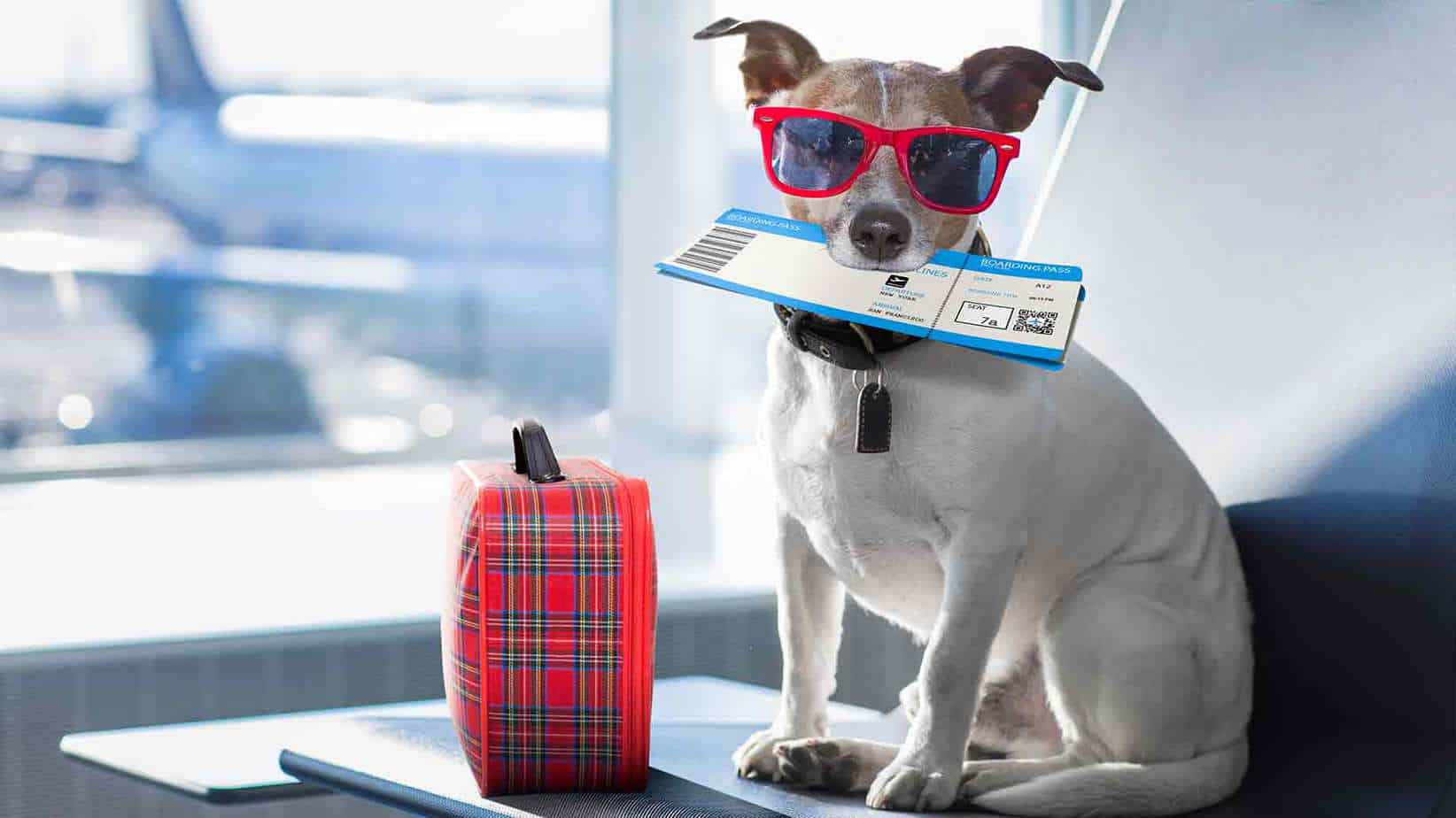 You'll want to have a health certificate from your vet with all vaccination info just in case the airline needs to see it.  I always bring a travel-sized water bowl and toys he feels a little more comfortable.  I also bring stuff to clean up accidents (I swear Teddy always picks the spot right in the middle of a huge crowd on purpose) and a small blanket in case the plane has a floor fan and your pup gets cold.
I find that it's easiest to bring a large travel backpack so that you can just throw it on your back and focus on your pup while trying to navigate the airport.
Deal with your dog's temperament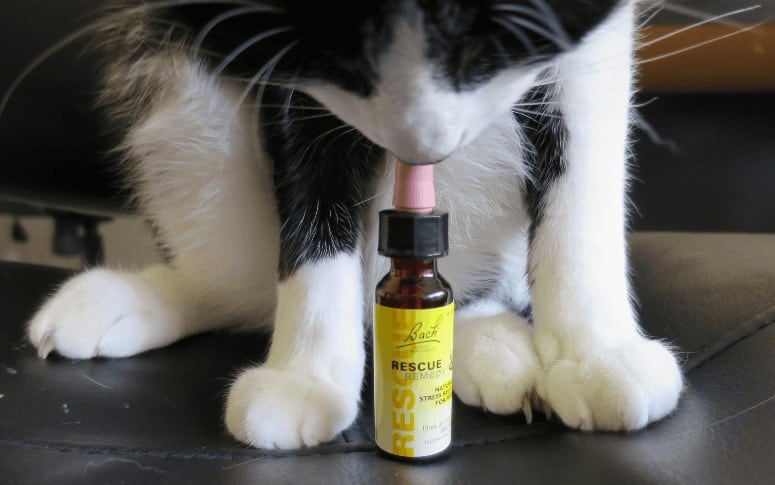 Every dog reacts different to the airport scene.  Some dogs are literally terrified to be out of their homes, some get more aggressive, and others are overly curious about literally everything and everyone.
If your pup tends to be anxious in public places (like mine), there's a few natural things that can help.  I've used rescue remedy (it actually seems to help) and lavender oil.  If you dog has really over the top anxiety and you have to fly a lot, you can get a small Valium prescription from your vet – make sure to discuss any side effects due to pressure changes on the plane.
For more aggressive or louder dogs, a vibrate bark collar can help.  They're actually allowed through security and you can practice using it with your dog beforehand.  Any type of harness is always nice to have in the airport because there's so much going on; it's better to keep your dog really close to you.
Do Your Research and Call the Airline Before the Flight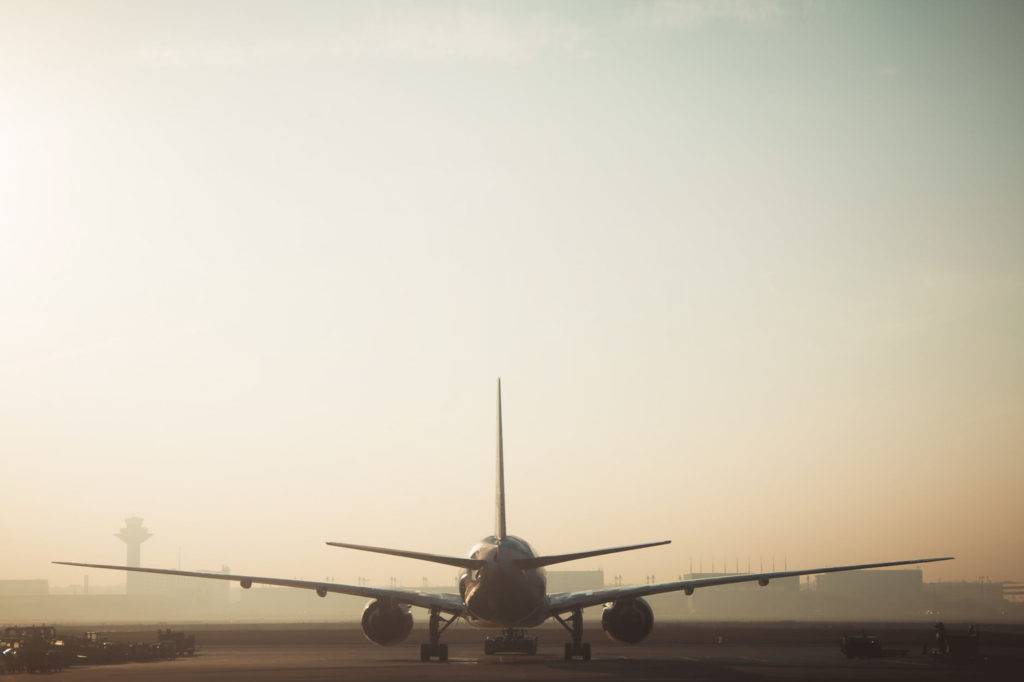 Before you even book, do your research to find an airline that offers a seamless, professional experience, so you don't show up and get told you actually can't bring your furry friend! Check in 24-ish hours before to make sure everything is set and there aren't any extra restrictions.  This way they'll have you registered in the system if you get stopped by security or airport personnel.
Find out if you can get into any of the airport lounges with your pet. If you're able to, that's a great place to chill out for a while, especially if you get there a little too early.
Prep your dog before the flight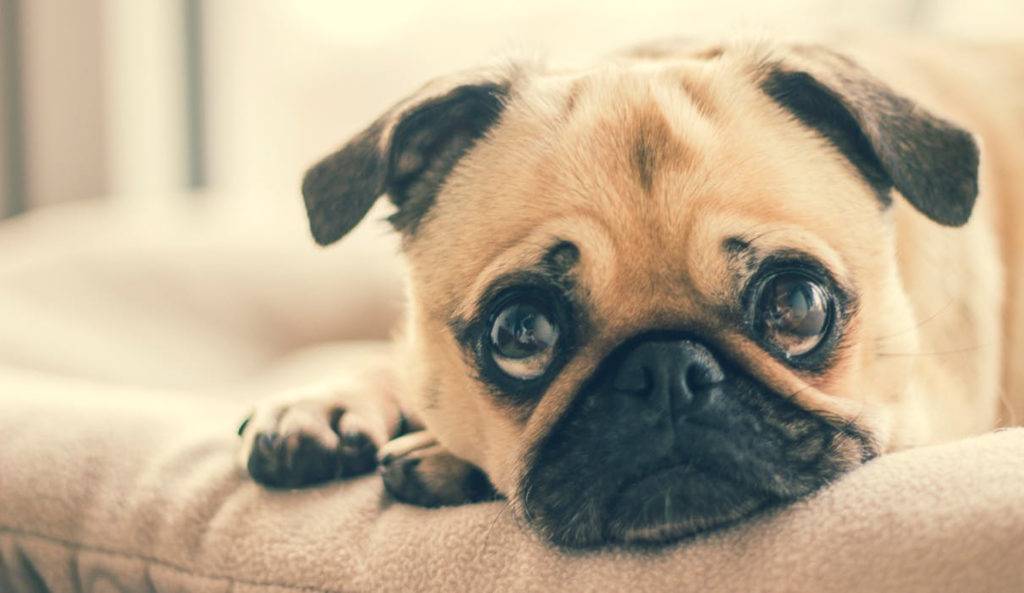 I take Teddy on a huge walk before a flight so he's exhausted.  I also don't give him a ton of water or food until we're halfway through the flight (it's only 3 hours so it's pretty feasible).  Most airports have rest stops for dogs but just in case, feed your dog a lot the night before so he's still full during the flight.
Making It Through Security
When you reach security, you'll check in like normal with your ID and boarding pass.  Once your stuff is going through the scanner, a security personnel will send you and your dog together through the metal detector instead of the full body scanner.  You might get patted down around your shoulder area but nothing too intense.  After that you're good to go!
If you're willing to put in a tiny bit of extra work when traveling, flying with a dog is pretty awesome!  You get a built in companion when you fly alone and your dog doesn't have to be separated from you.  Most of this information applies for cats as well.  If this is something you're hoping to do, check out which airlines have the best policies.  I tend to go with American because everything is super straightforward but a lot of airlines are awesome about traveling with a pet!