Lime green nails are the newest trend and we're here to bring you all of the top lime green nail designs!
This bright color is totally in for the season. Now is the time to be bold and try something new. Update your signature style and be a different you.
Lime green nails are a popular choice for those who want something vivid and eye-catching but not too harsh. And they're fun for all seasons!
Check out these 30+ lime green nail designs and see which one you like the most!
Marble Lime Green Nails:
Usually, the colors black and white will be mixed by the nail artist to create the marble design. But they don't have to stick to those two black and white colors! In fact, marble lime green nails are just gorgeous and are super trendy right now.
Whether you're looking or matte lime green nails or neon lime green nails, you can do it all with a matte finish.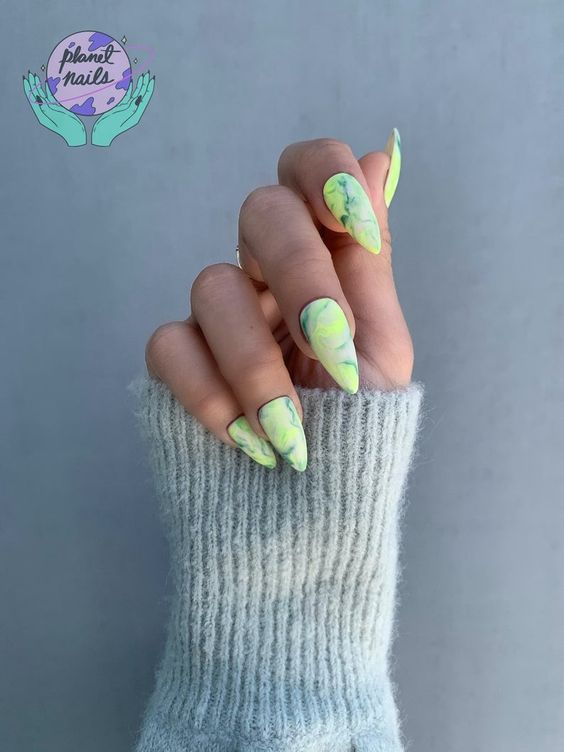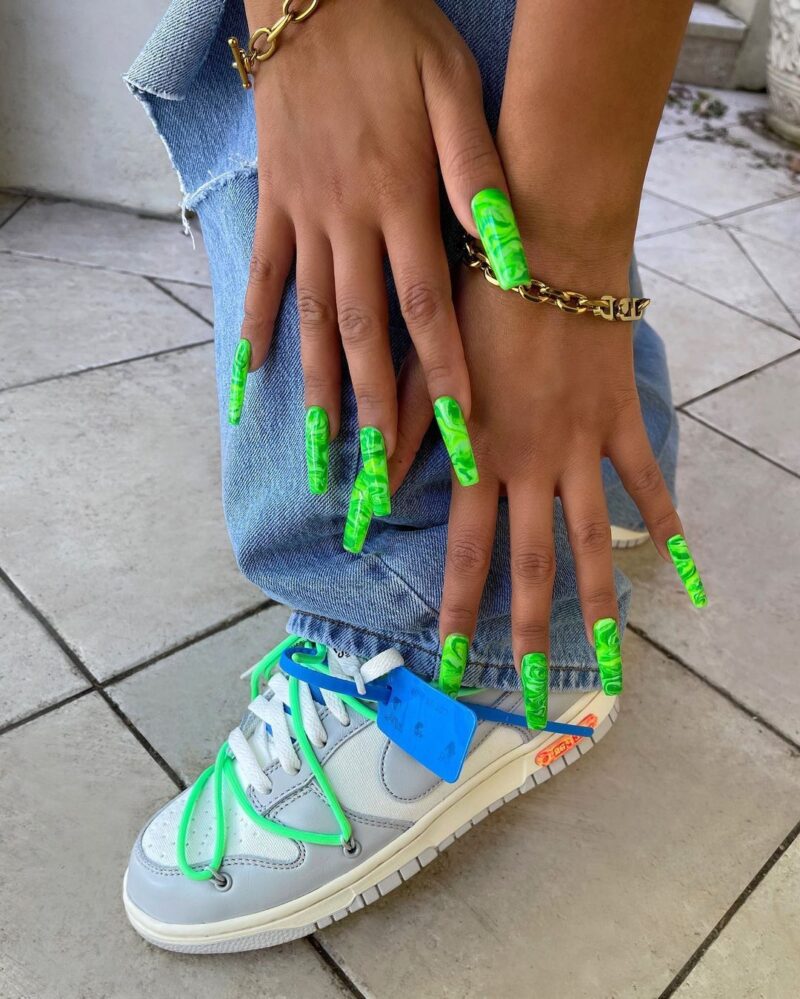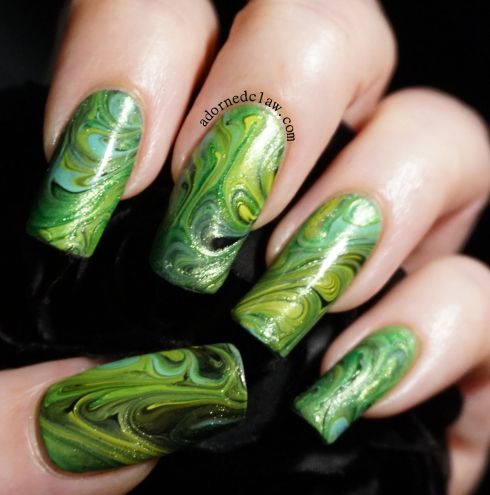 Since this marble trend is popular these days, more and more people try to recreate it at home by themselves to save a couple bucks.
And don't worry: we have a super easy way to do marble nails. You can achieve the look effortlessly without the need to go to a nail salon.
Step-by-step guide for doing marble nails at home:
Prep your nails as you usually do; file them into the shape you want and buff the nail plate.
Clean the nail plate by using alcohol.
Apply the base coat.

Apply the base color that you want. Choose your color strategically based on what you want the final design to look like.

Get a bowl or glass of water. Next, pick two to three colors you want to mix with the lime green shade.

Put 2 drops of each color into the water and repeat it twice.
Get a toothpick and swirl the colors around making a pattern.

Dip your nail onto the part without the polish. Move it towards the nail polish and lift your finger. The design should be on your nails by now. Don't worry about it being too messy since we will clean it up afterward.

Dip the brush onto the acetone and clean around your nails to remove the nail polish from your skin.
Voila! You now have marble nails!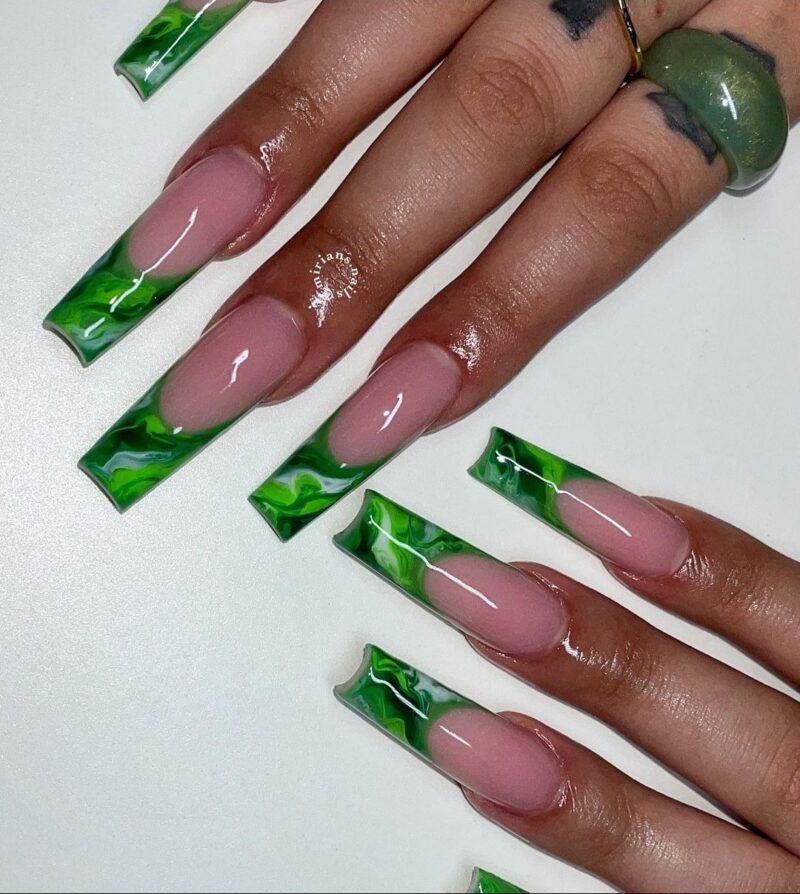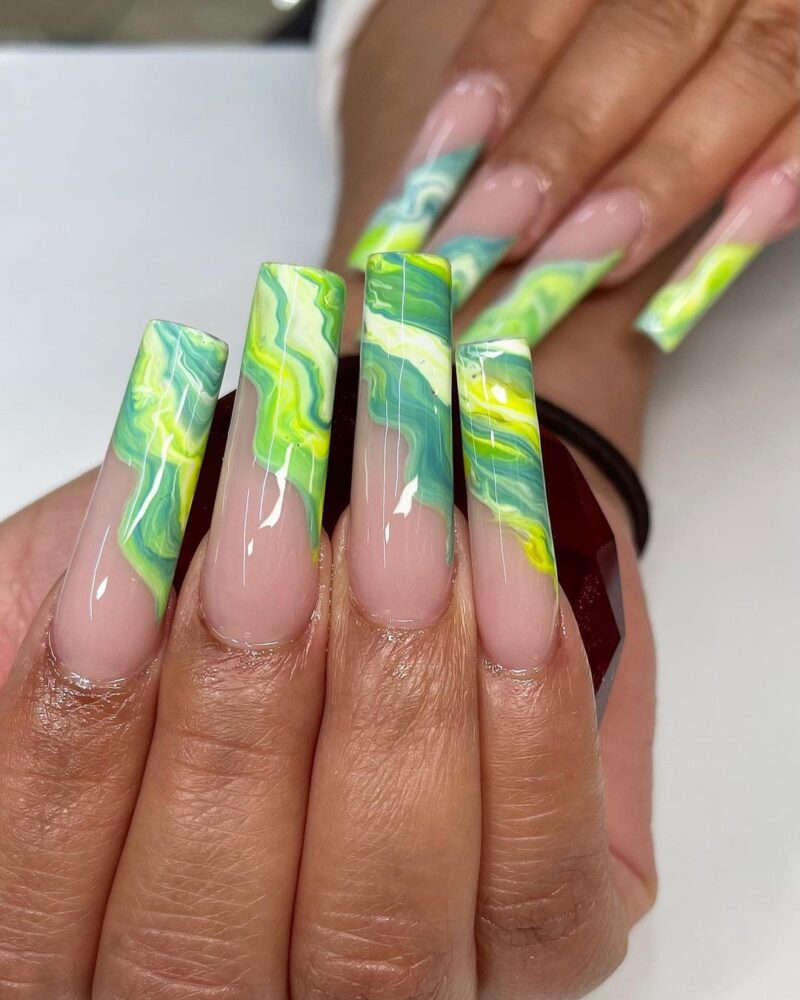 The photos above have the marble design in the position of a french manicure, but you can do many kinds of lime green nails in the marble pattern (a huge trend right now). Just mix and match this lime green color with anything you have in mind.
Matte Lime Green Nails:
Looking for sleek matte lime green nails? Here are our favorite designs!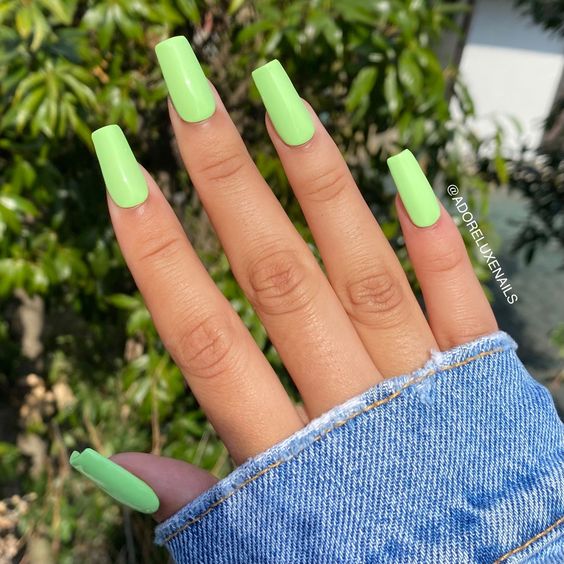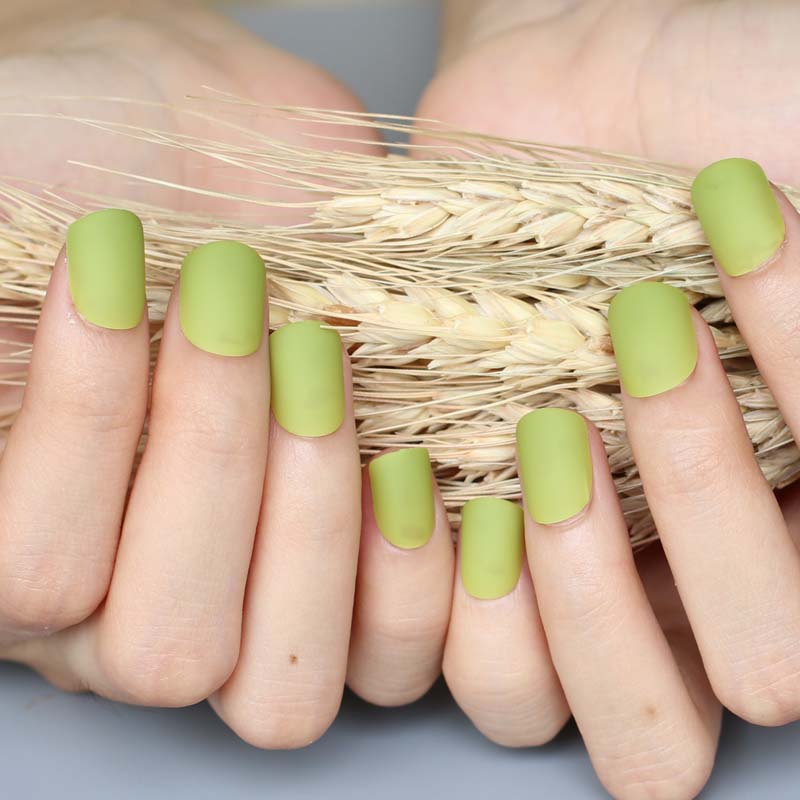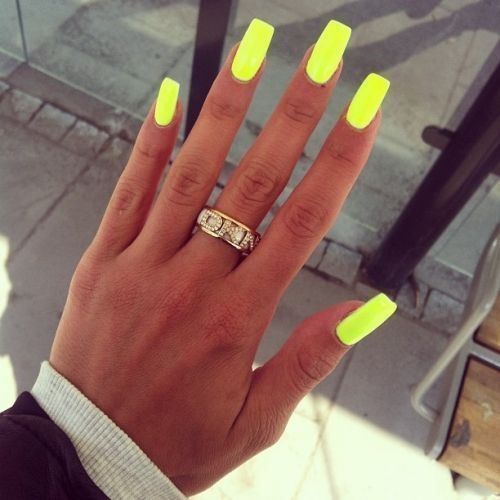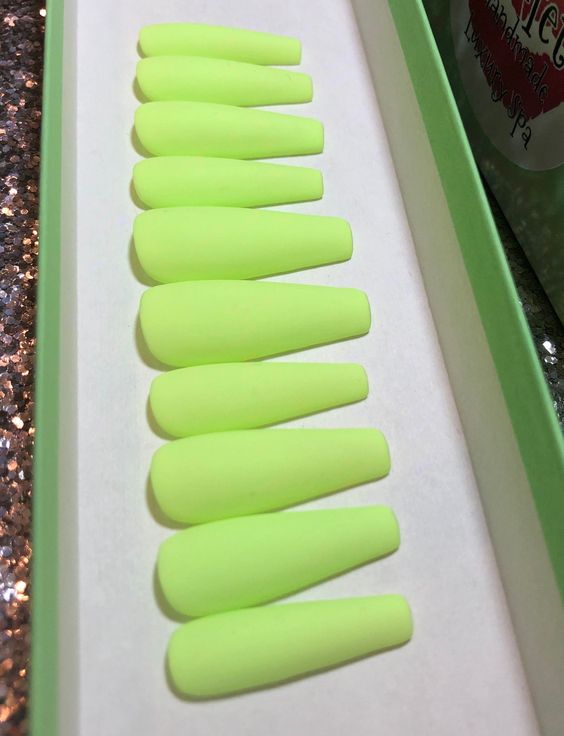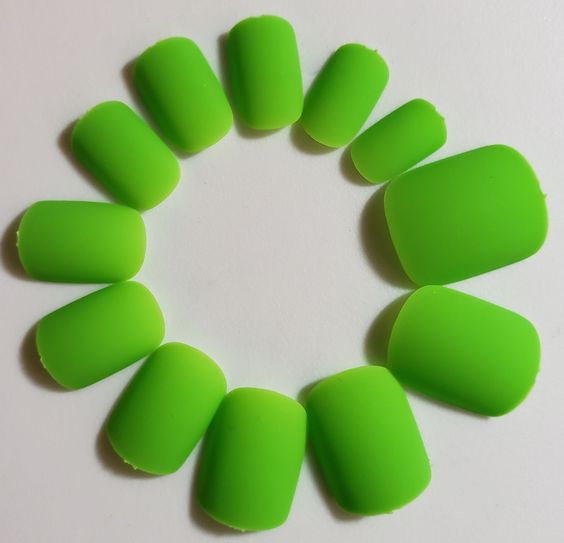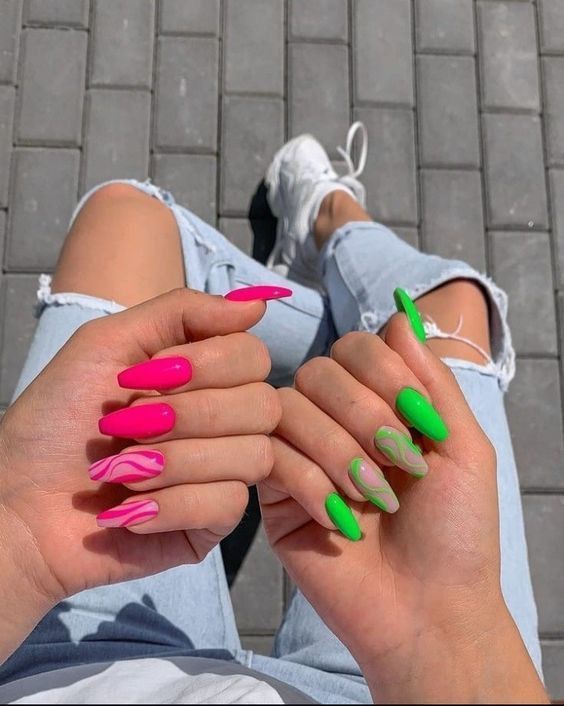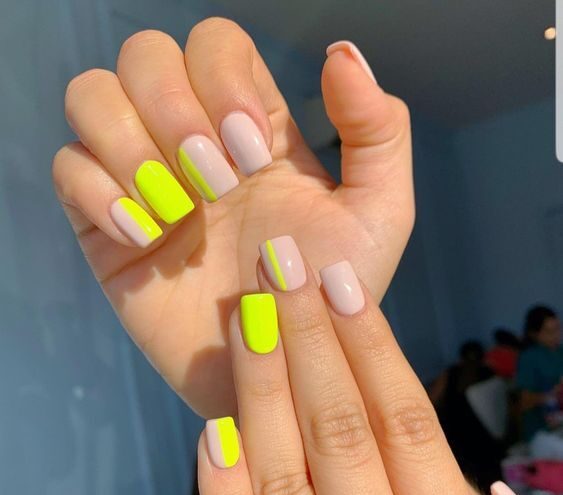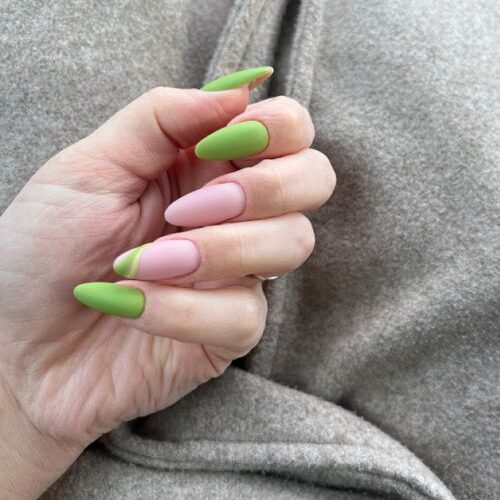 Lime Green and Black Combination:
Do you remember the Disney show "Kim Possible"? This color combination reminds me of the villain character named Shego where she dresses up in these two colors.
Lime green and black complement each other well and they look clean on your nails.
If you wanna let your inner Shego out, we have a couple ideas for you to choose from!
The look is also great if you're into street style. Pair it with an itty bitty top with baggy jeans or some oversized top and fire Nike Dunks.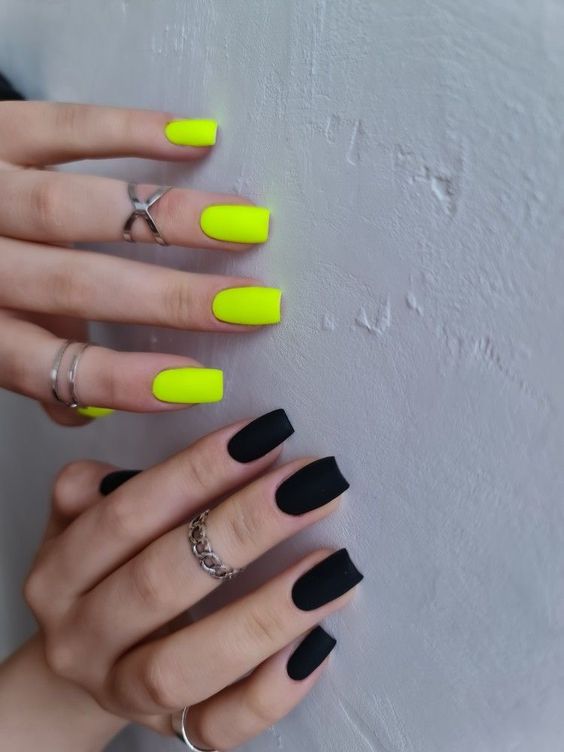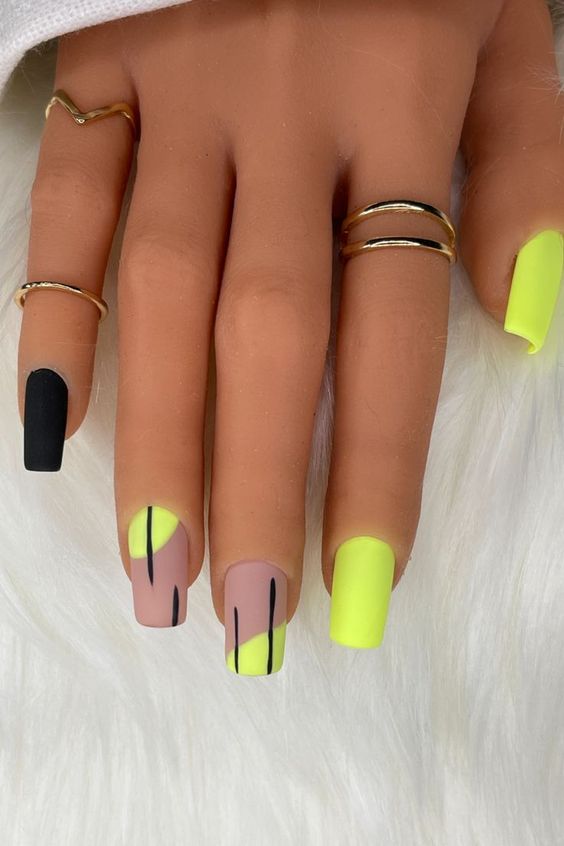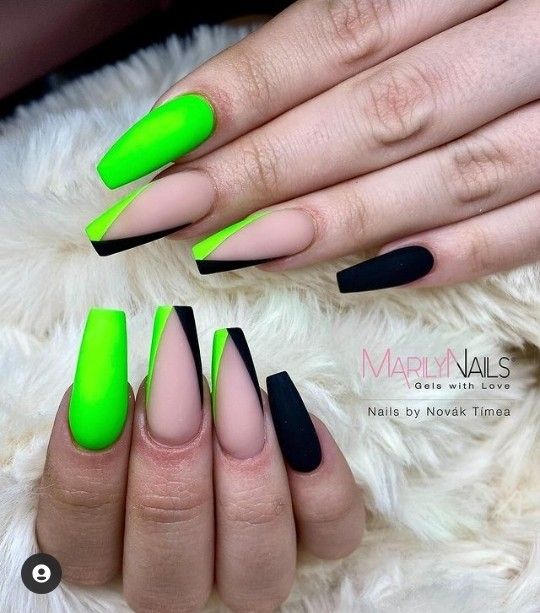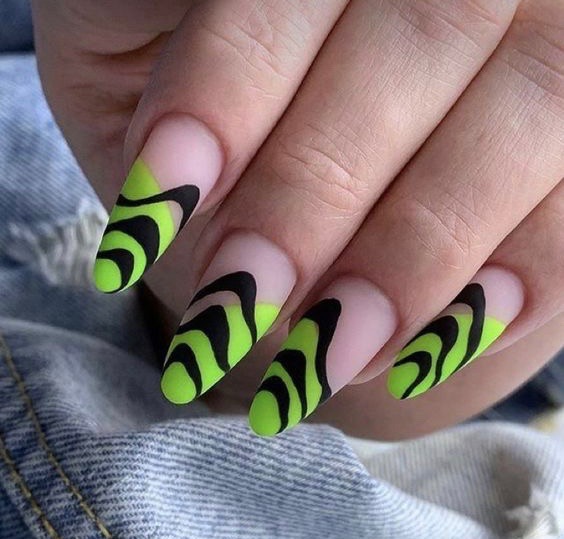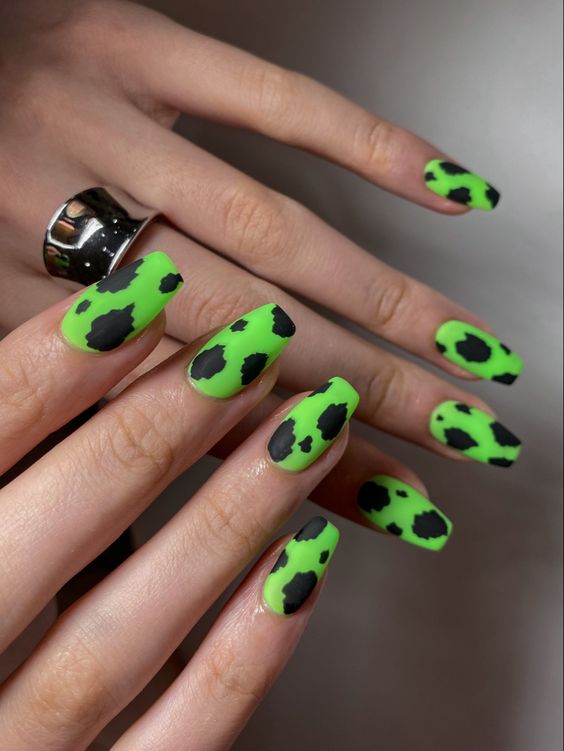 Ombre or Gradient Nails
According to Pinterest, this was a huge hit during the year 2018. The ombre design showcases a timeless look. Now more colors are being incorporated by the users.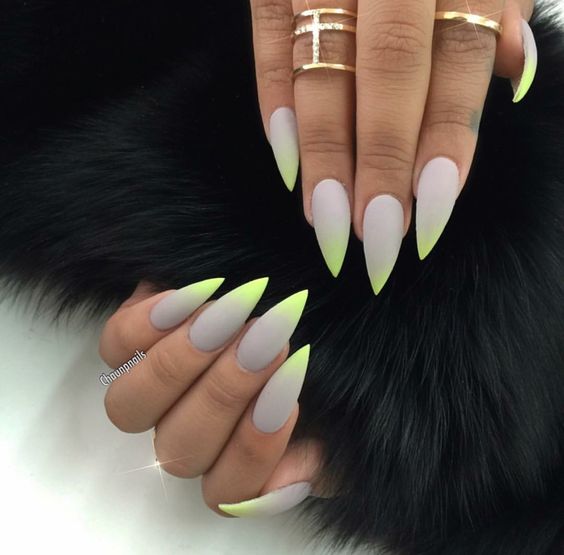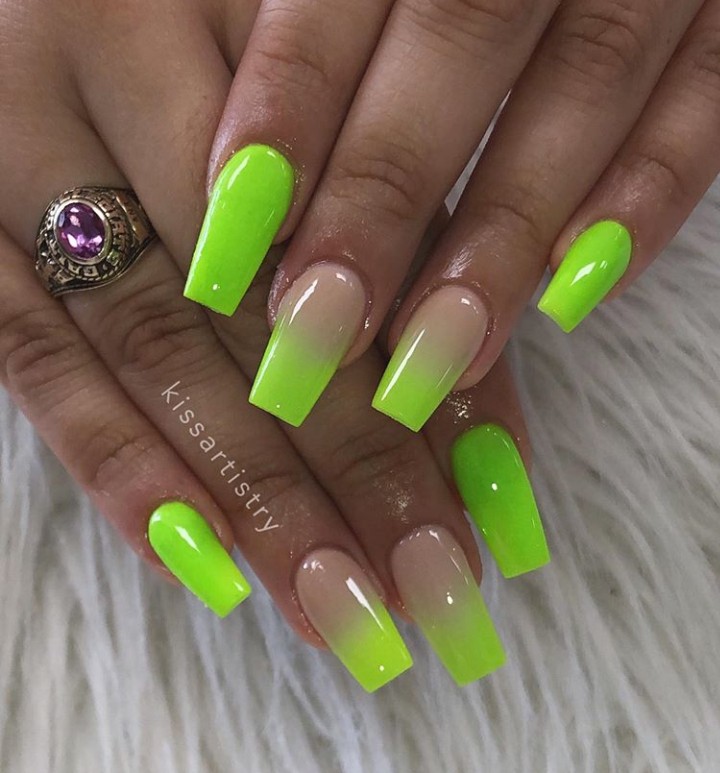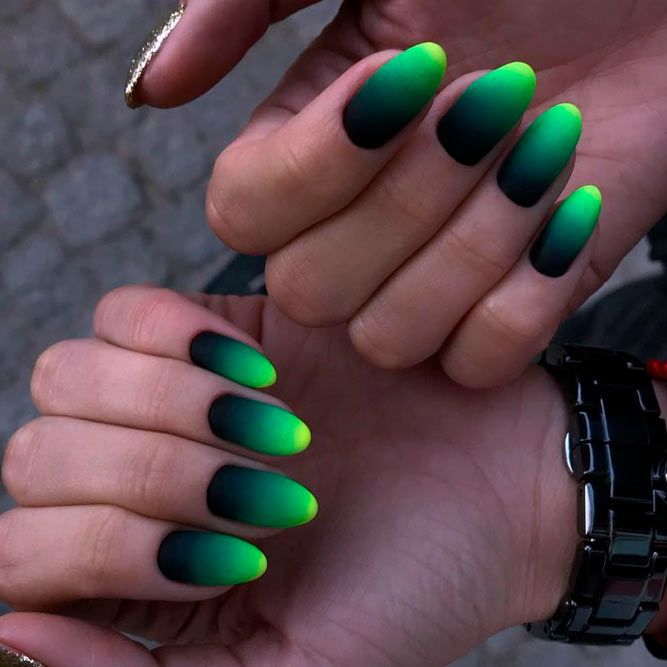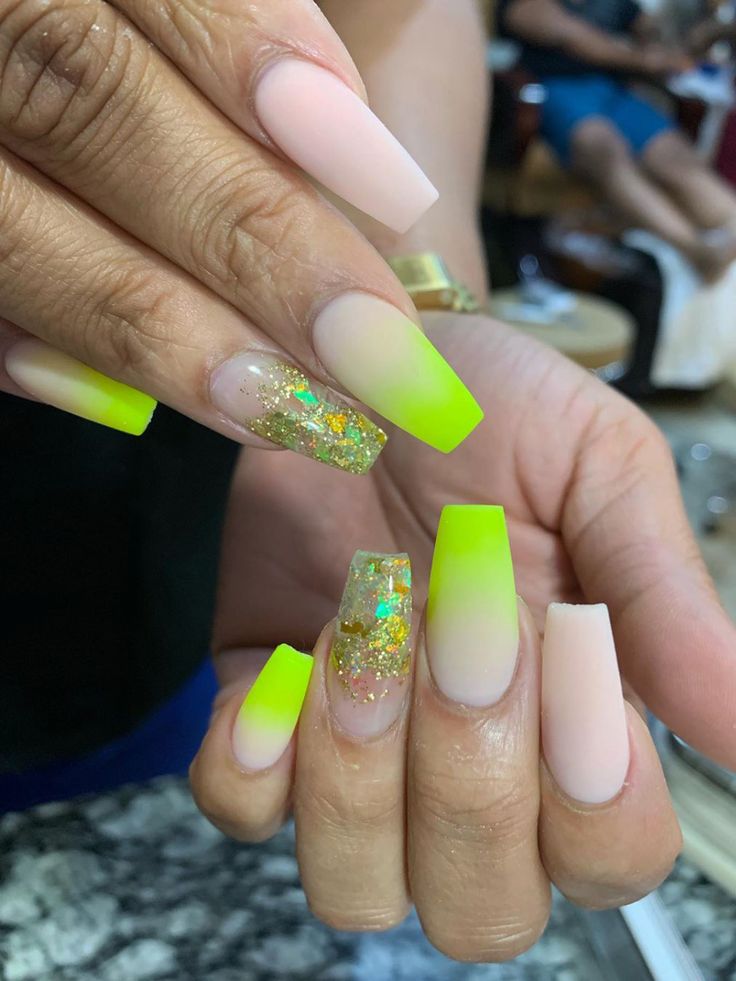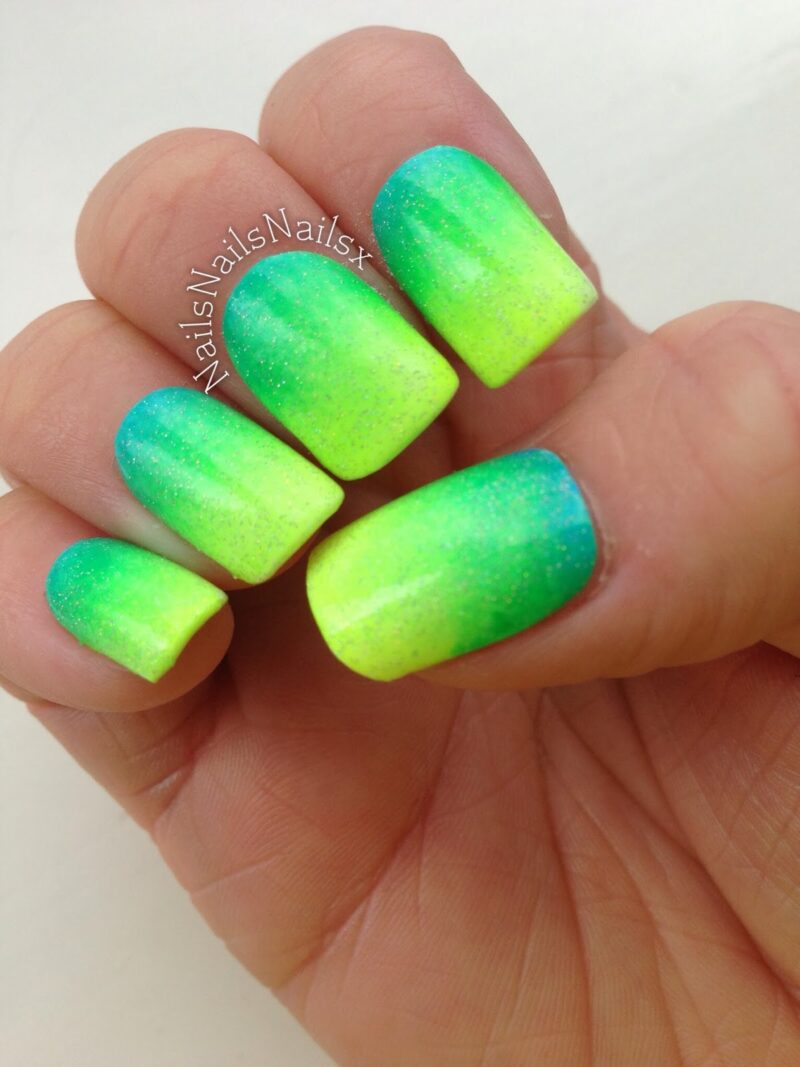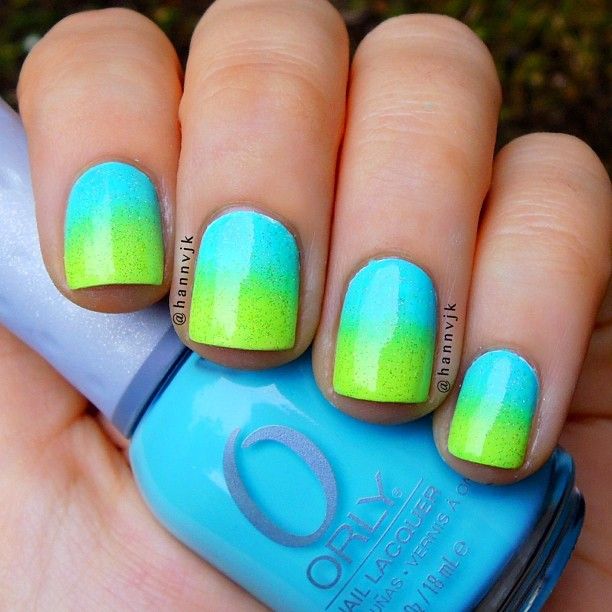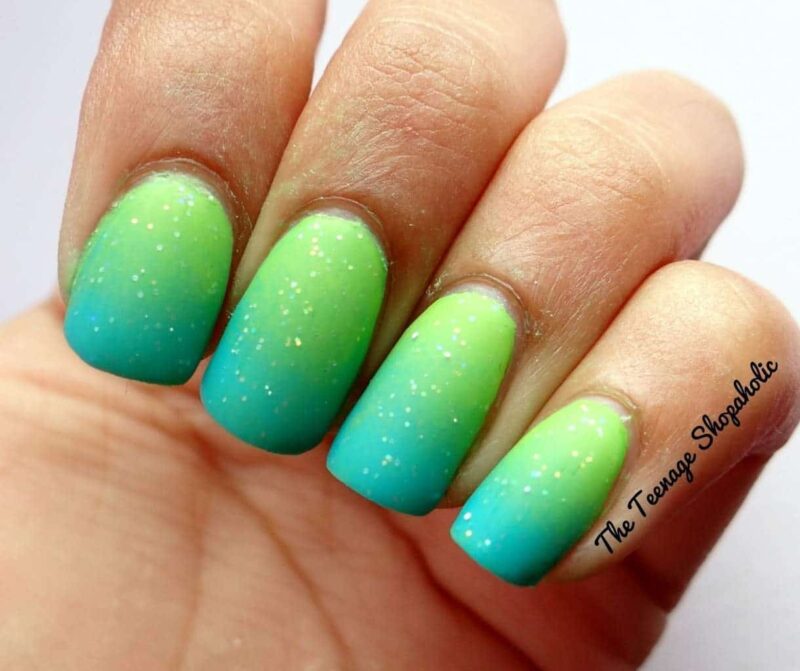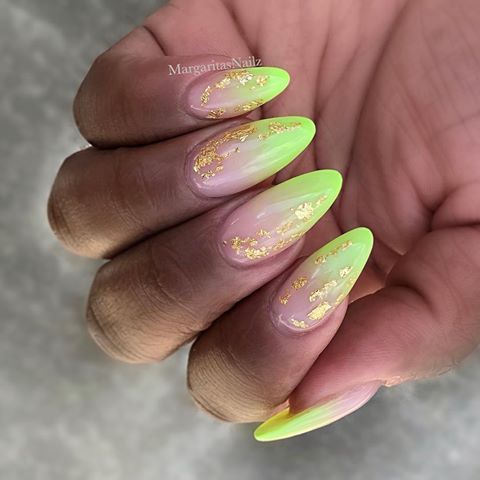 Almost all manicurists know about the ombre design by now. It might even be the most requested one by the clients!
Short Lime Green Nails:
These are very versatile and low-maintenance. You can always have exciting designs even with short nails. Attract some attention by pulling off the lime green color, girl!
Let's see some designs!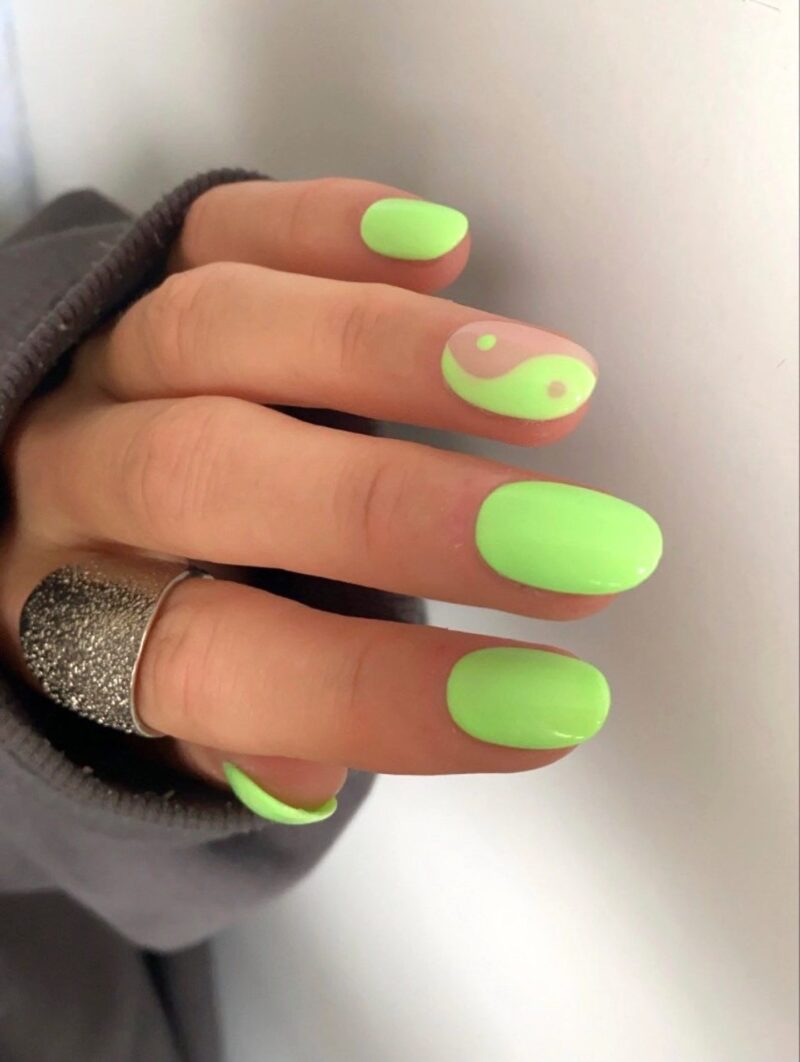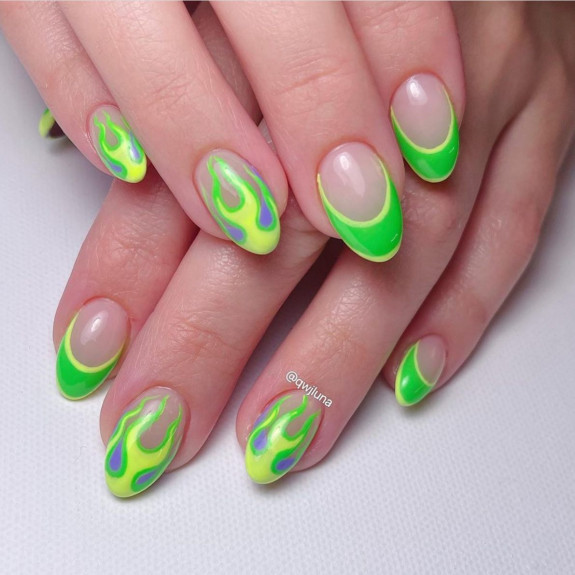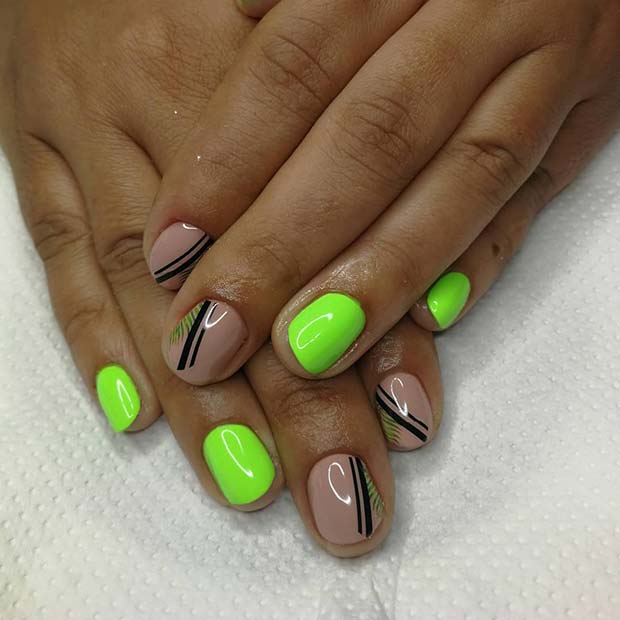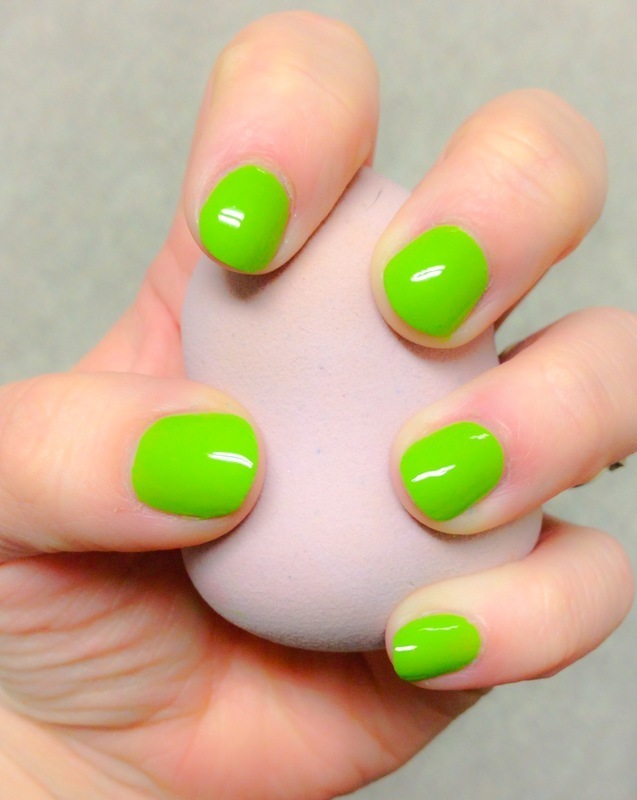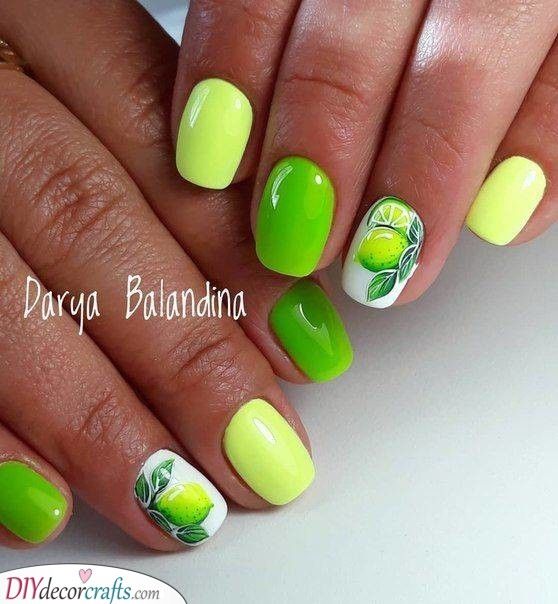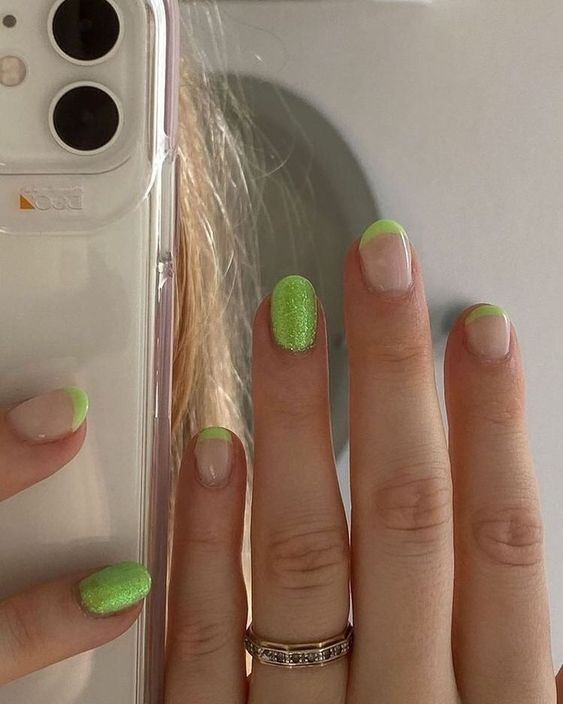 Hopefully, you enjoyed these various lime green nails with design! Whether you're looking for neon lime green nails, oval lime green nails, matte lime green nails, or something else, this post is sure to have it all.