Start the new year with a fresh hair color with our list of the best light brown hair colors trending right now!
Light brown hair, in my opinion, is magnificent. It's a versatile hair color that goes well with everyone. I truly believe that if there is a hair color intended to look nice on everyone, it's light brown, regardless of your hair type, eye color, or skin tone.
But aside from looking good on almost everyone, it's also a hair color with which you can be creative. Whether with highlights or a balayage, you can never go wrong with this low-maintenance hair color.
Light brown hair takes little to no upkeep, especially compared to other popular hair color trends that require a lot of bleaching. And you can always add dimension without sacrificing the ease of care! So if you're looking for an all-new hairstyle to greet the new year with, I would highly recommend going for a light brown shade.
If you're looking for some hair inspiration, you're in luck! I have compiled the best light brown hair colors you can copy below.
Trending Light Brown Hair Colors
Keep scrolling and choose your perfect light brown hair shade and style from highlights, ombres, balayage, lowlights, and color melts!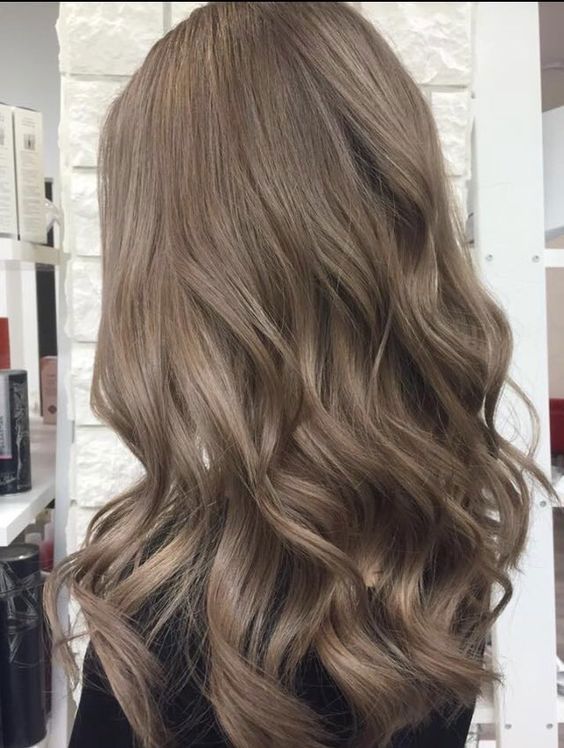 When it comes to light brown hair, one of the trendiest shades that come into mind is what they call "mushroom" brown. This shade of light brown has an ashy grey tint that's perfect if you want cool-toned brown hair.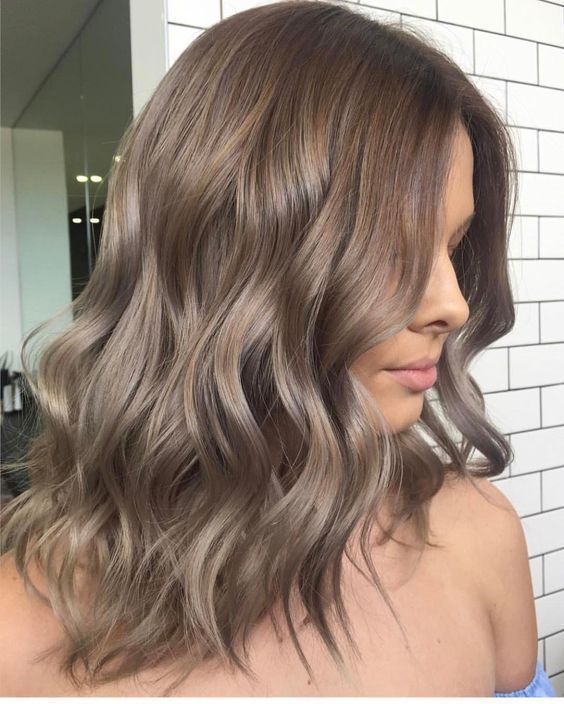 For a light brown shade that's neither too warm nor too cool and will complement your skin tone well, this is the one for you.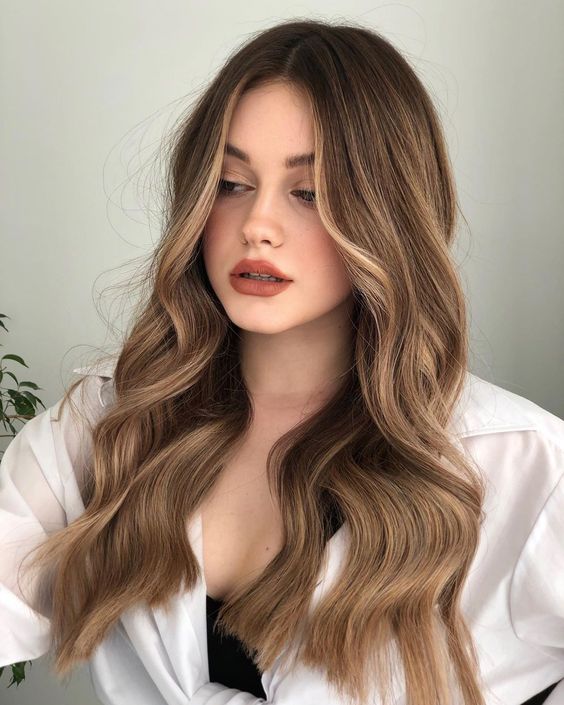 If you want to amp up your light brown hair colors, you can always brighten it up with a few delicate, blonde highlights for a touch of warmth and glow.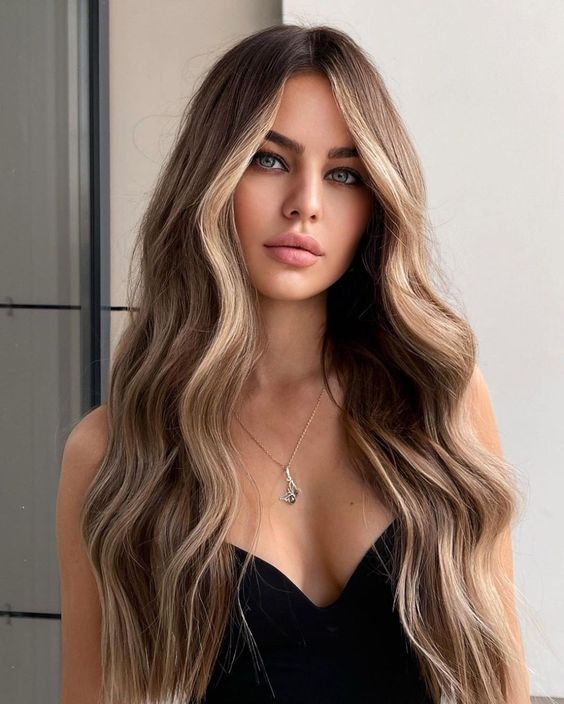 Chunky highlights are back in style and you can easily do this look with a gorgeous shade of light brown in your hair. See how those darker roots melt so easily with the lighter shades as you go further down your hair? Absolutely stunning!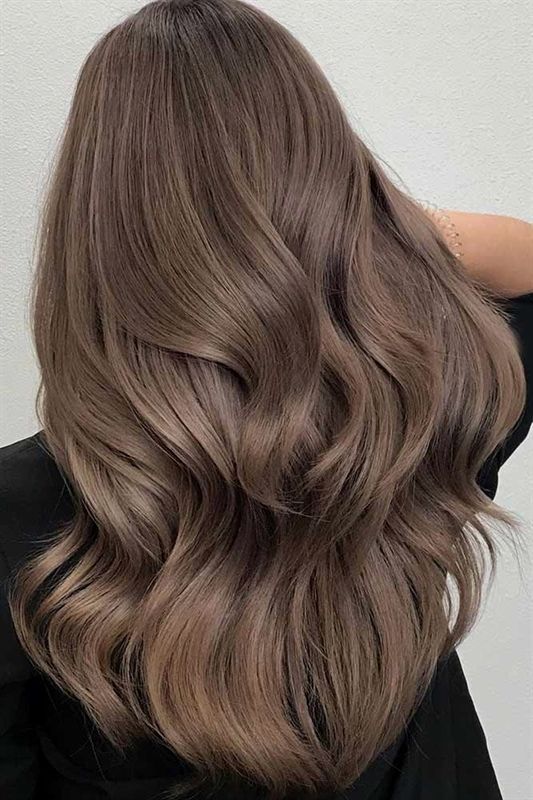 Here's another classic cool-toned light brown you can get on your next salon appointment, a beautiful, smoky, light ash brown!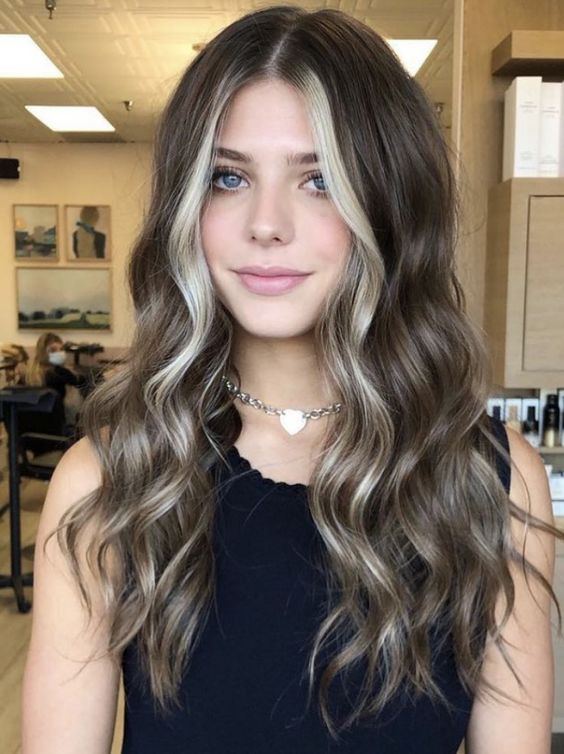 Get some face-framing platinum blonde pieces and mix the color around your face if you want to add a dash of very light blonde to your light brown hair. This will give your brown mane an instant upgrade!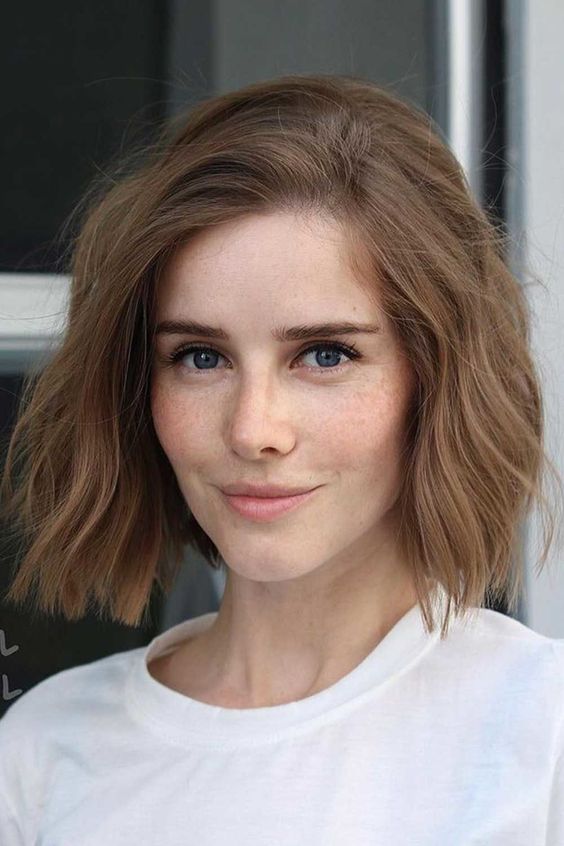 If you're looking for some warmth on your mane, this shade of light brown would be perfect for you. It's the ideal neutral light brown with just the smallest hint of warmth that can complement almost any skin tone.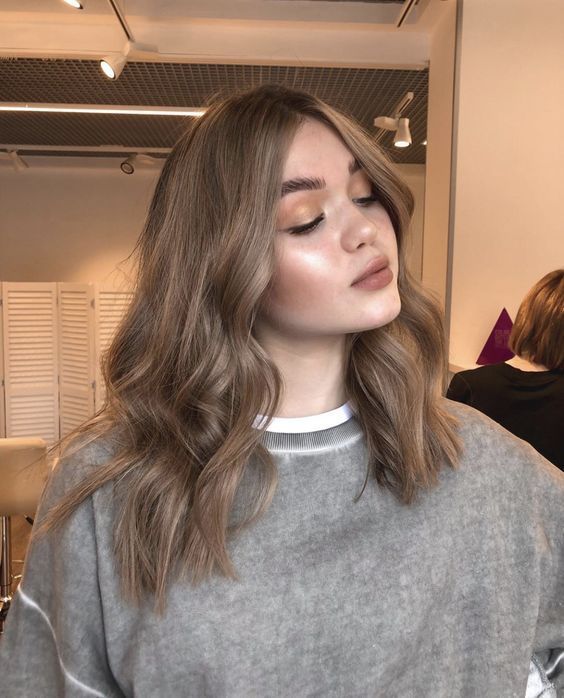 For an ashy light brown color, you'll need to be toning your hair to get rid of any brassiness on your locks. It's going to take a bit more upkeep but the results are totally worth it.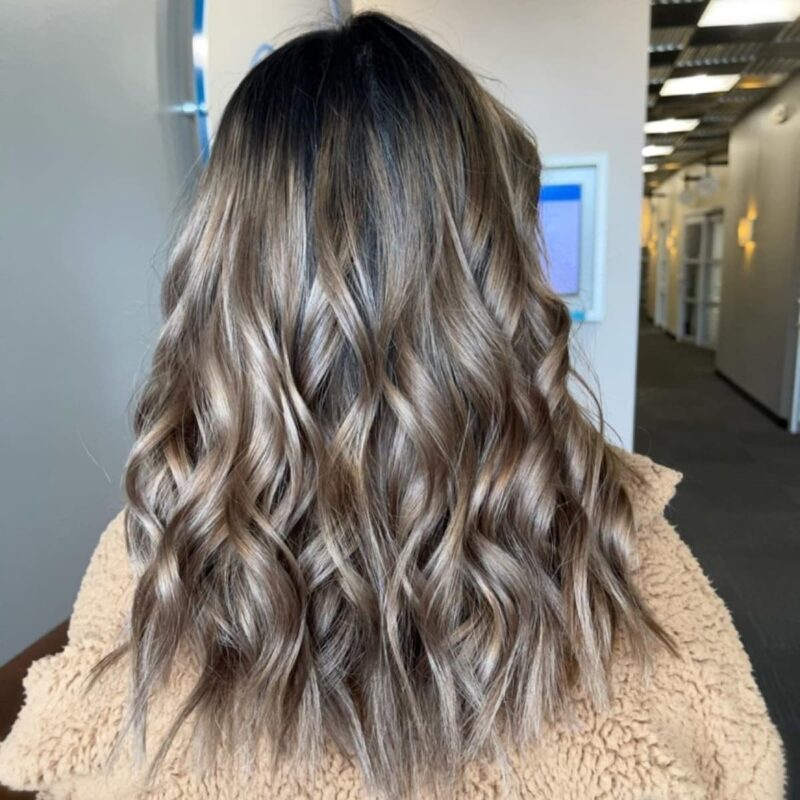 If you can't decide between going blonde or going for a light brown shade, then this beautiful mushroom brown hue might be something you'll like. You're going to need to tone your hair and preferably darken your roots close to your natural hair color so you don't have to worry about regrowth every few weeks.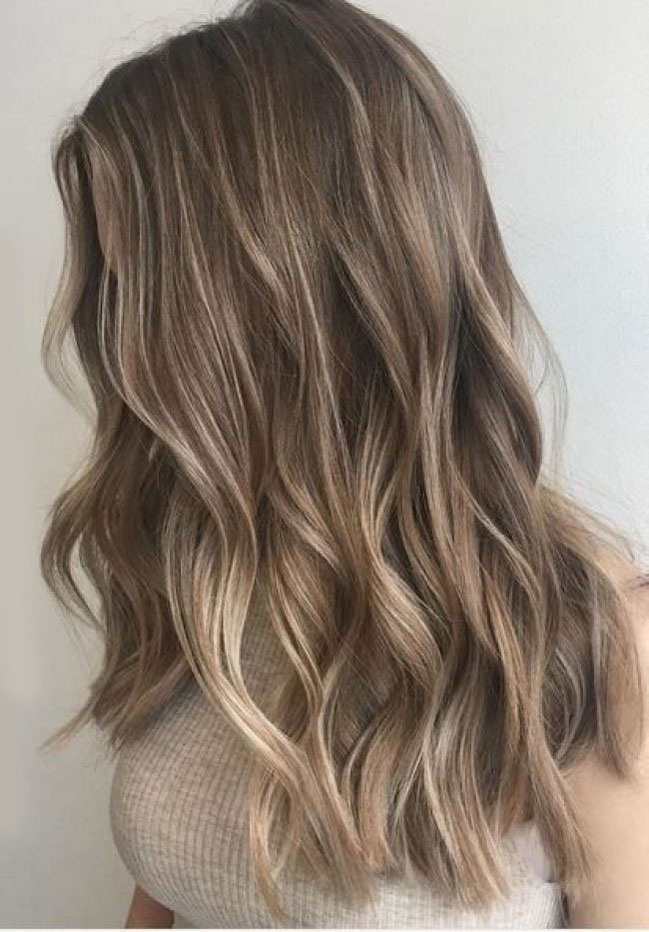 To give your light brown locks an added glow, try giving yourself some blonde pieces around the ends to create interesting dimensions around your hair.
For a warmer shade of light brown, try asking for a honey brown on your next salon appointment to get that gorgeous, summery glow on your mane.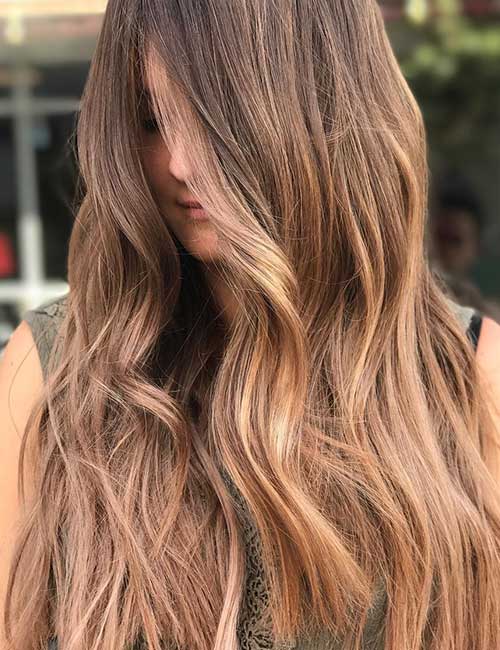 You can never go wrong with a light brown balayage if you're aiming for a sun-kissed look. Starting with a darker brown base, this hairstyle effortlessly transitions to a lovely light brown.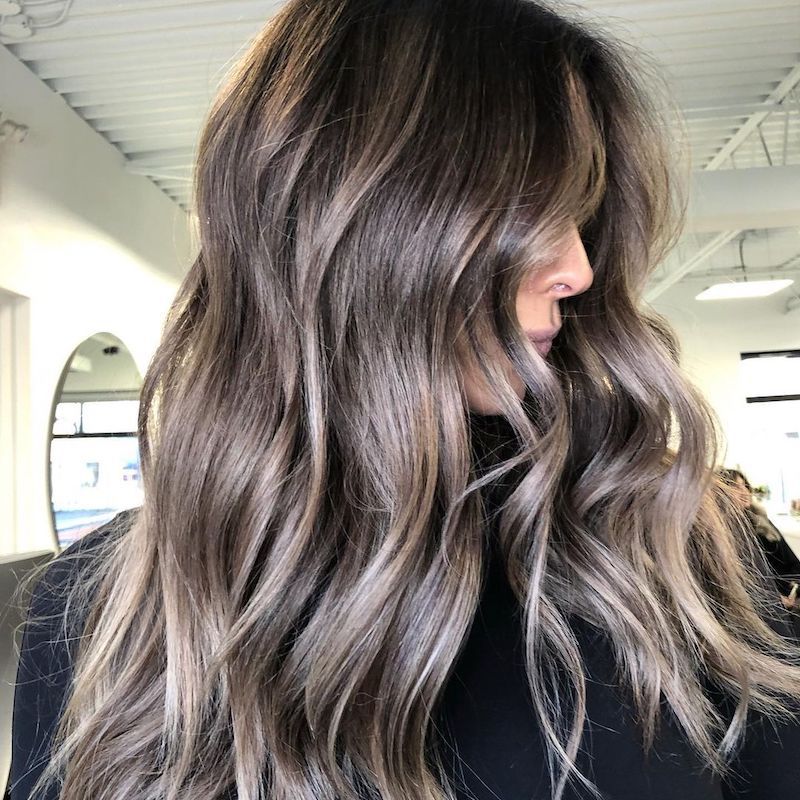 Add ashy highlights to your light brown locks for more dimension to your strands. Not to mention, these fade a lot slower compared to warmer shades of brown as long as you maintain it with a good purple shampoo.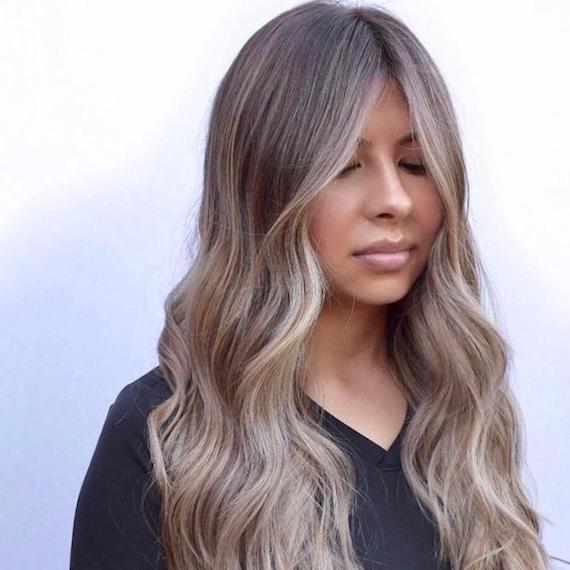 Instantly upgrade your sun-kissed light brown balayage by adding smoky and ashy pieces from your mids to ends. This will give your locks such a gorgeous dimension of both warm and cool tones.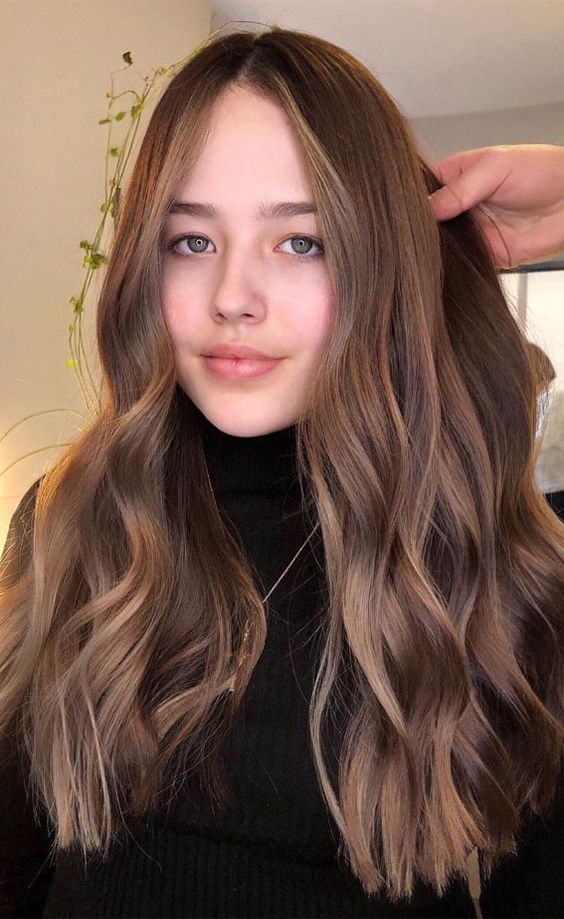 Almost anyone can wear this gorgeous shade of warm light brown. This is an excellent and easy approach to lightening your hair if it is darker.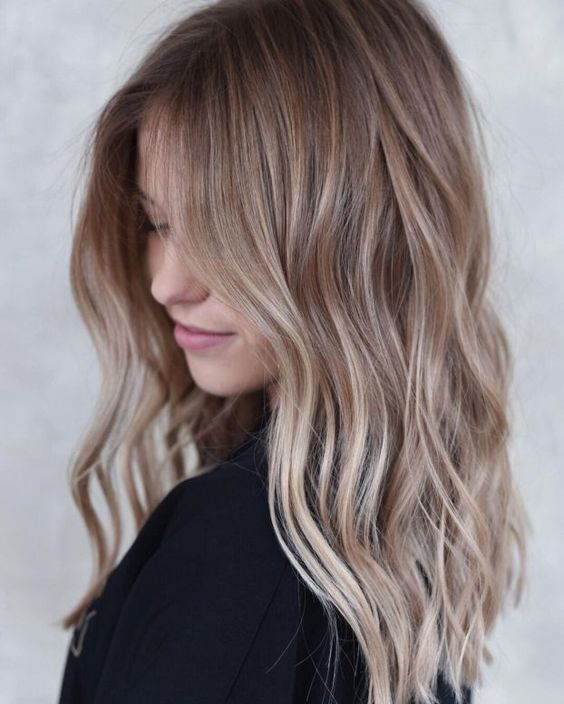 Here's another light brown shade with some blonde pieces around the ends of your hair. This gives the perfect neutral balance between golden and ashy tones if you want a hair color that's not too warm or too cool.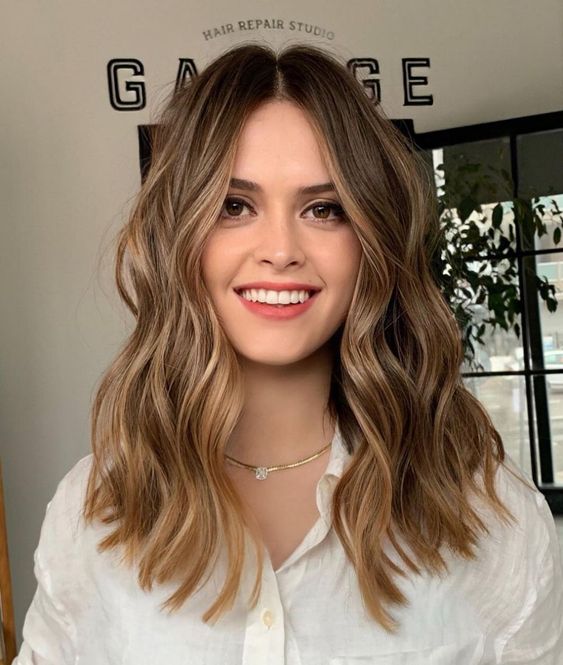 For some light golden brown locks, this particular shade effortlessly blends varying shades of caramel, honey, and even some blonde highlights for the perfect sun-kissed look.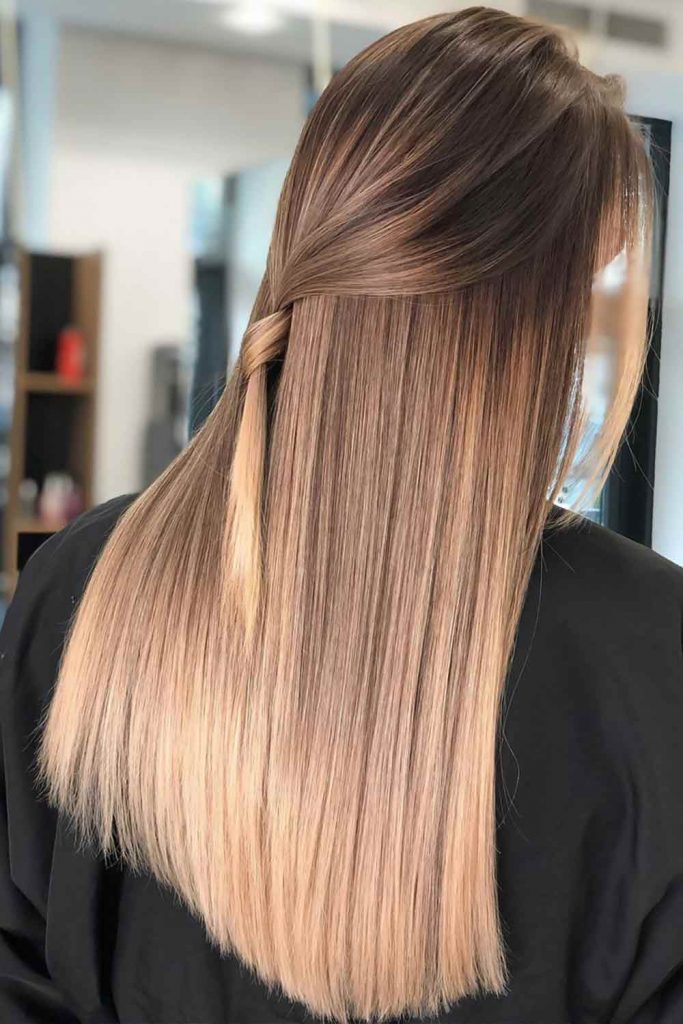 This light brown balayage is utterly stunning as the strands get lighter towards the ends of the hair.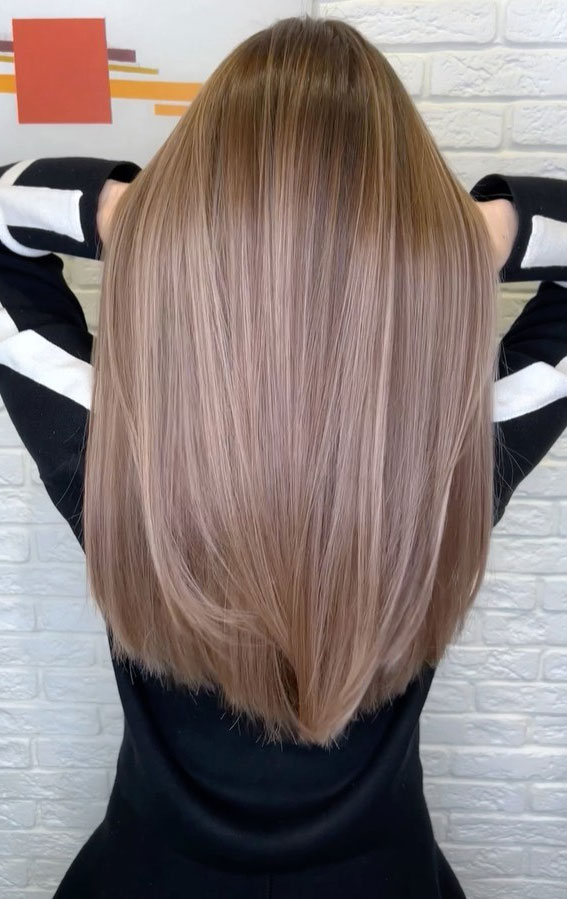 This light chocolate brown shade would be the perfect hairstyle for the winter, providing such a cozy effect on your overall appearance.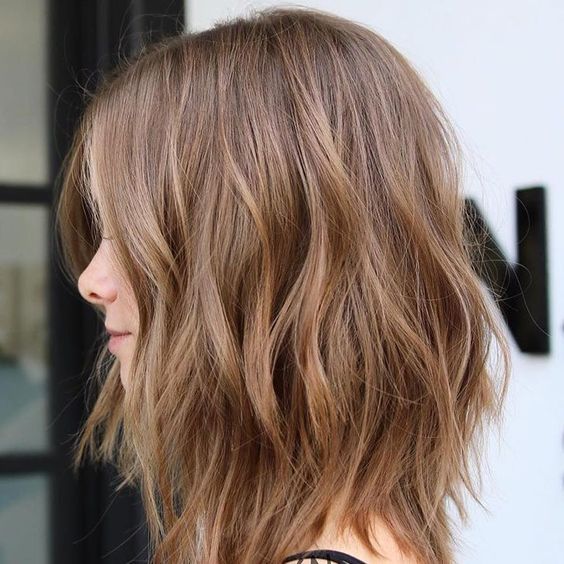 Source
Using a base of light-warm, neutral-toned brown, this cool beige and delicate copper balayage is surely going to enhance your natural appearance.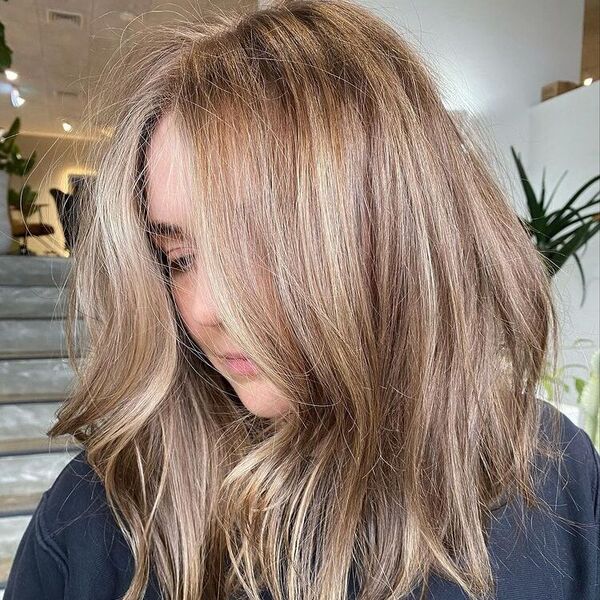 Apart from highlights, another option to style your light brown hair is with lowlights. It's a sure way to add dimension to your luscious locks.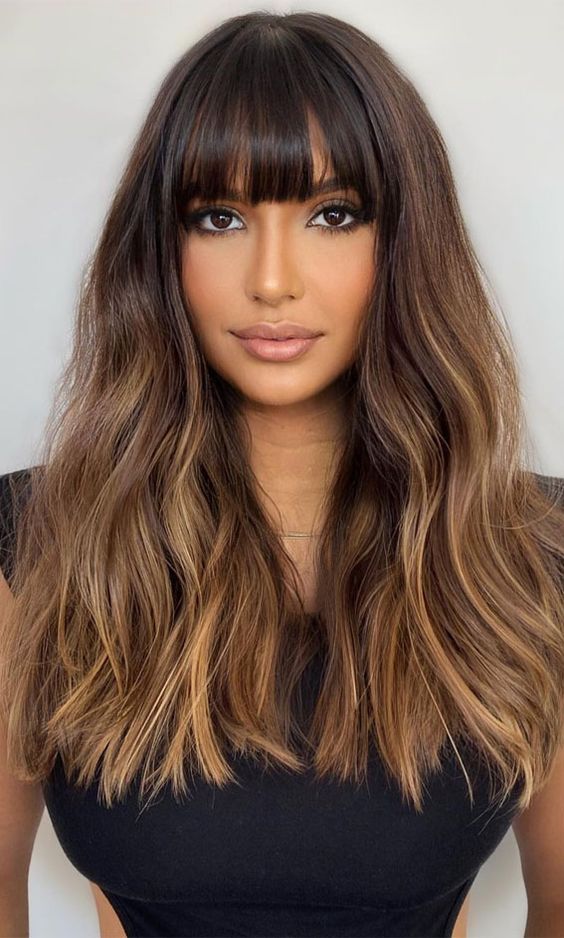 If you have naturally dark brown hair, this warm, honey-light brown balayage would be perfect! You can also opt to get a stylish fringe to frame your face.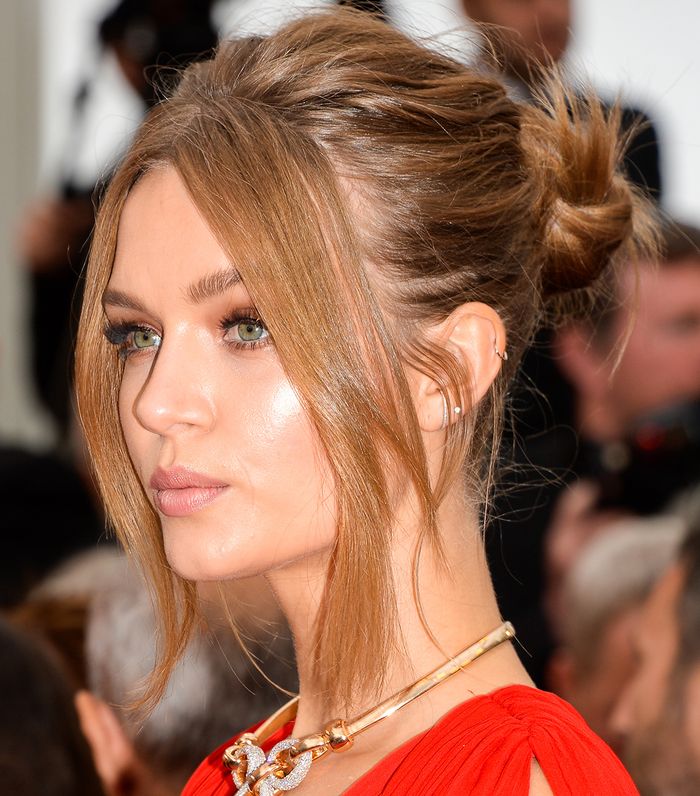 This versatile, coppery light brown shade is going to give your appearance a naturally sun-kissed look that's perfect for the summer season.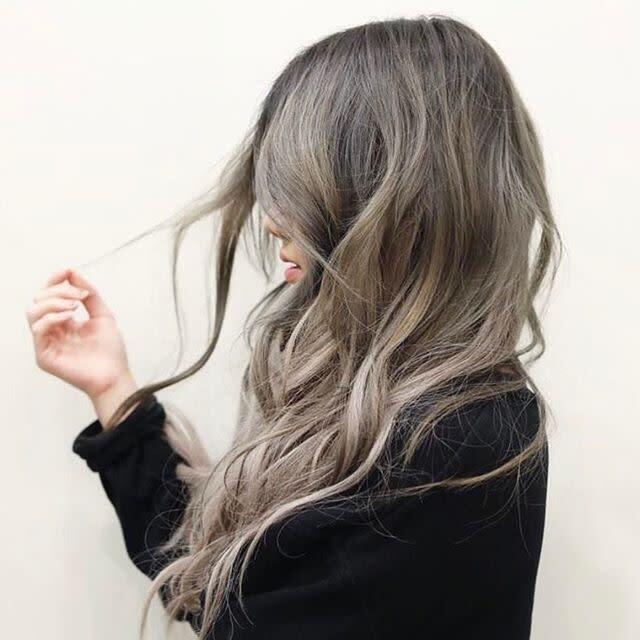 Looking for light brown hair colors with cool undertones? This beautiful ash-brown color will give your hair a smoky flair that will be perfect for the colder seasons.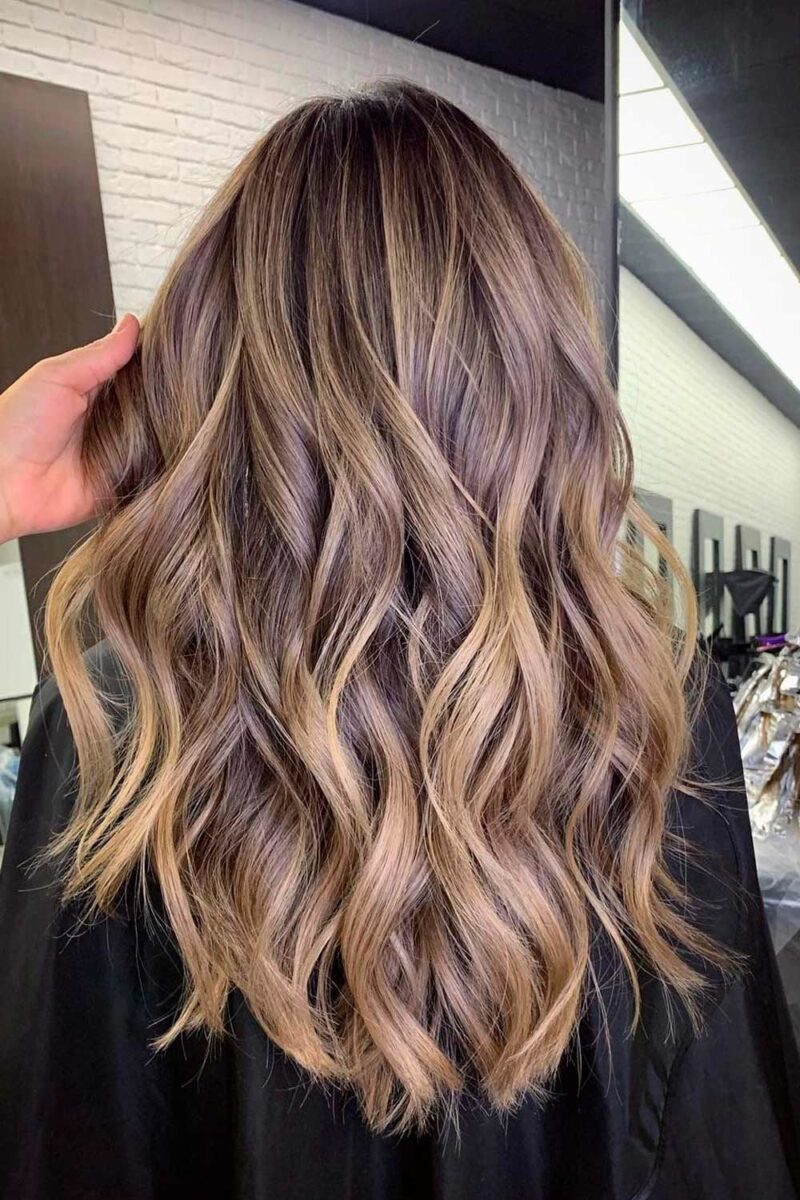 Here's a golden light brown with ashy tones that will suit you even if your skin has yellow undertones.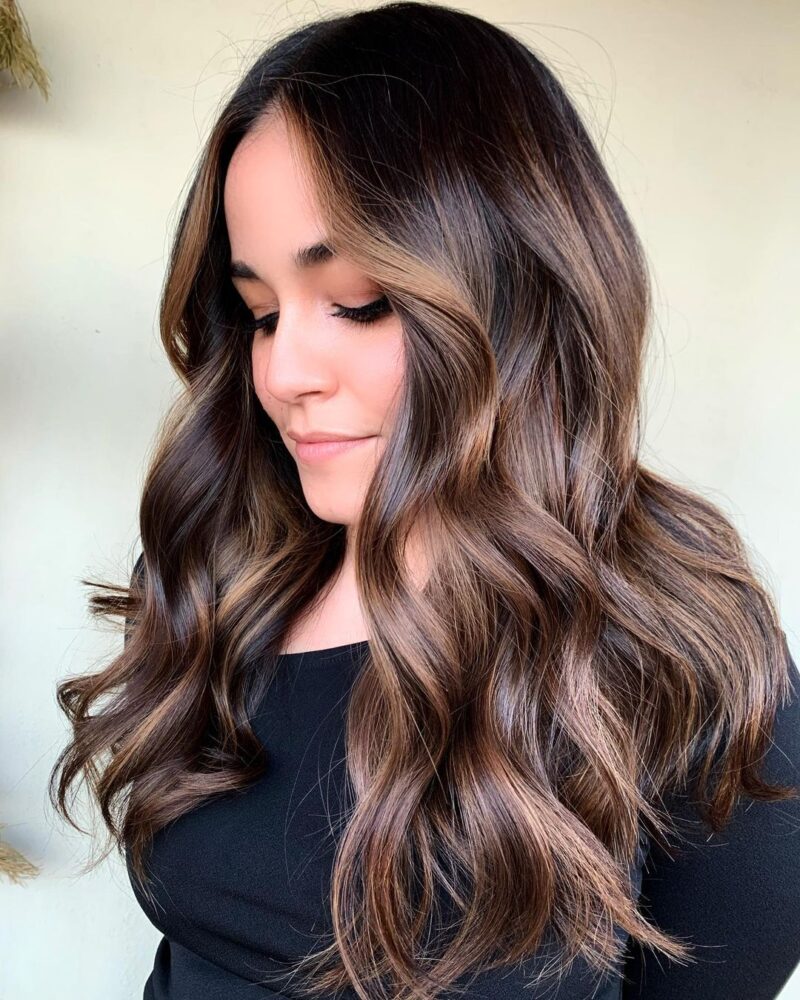 If you want to add some highlights to your brown locks, try this understated and chic ashy brown ombre!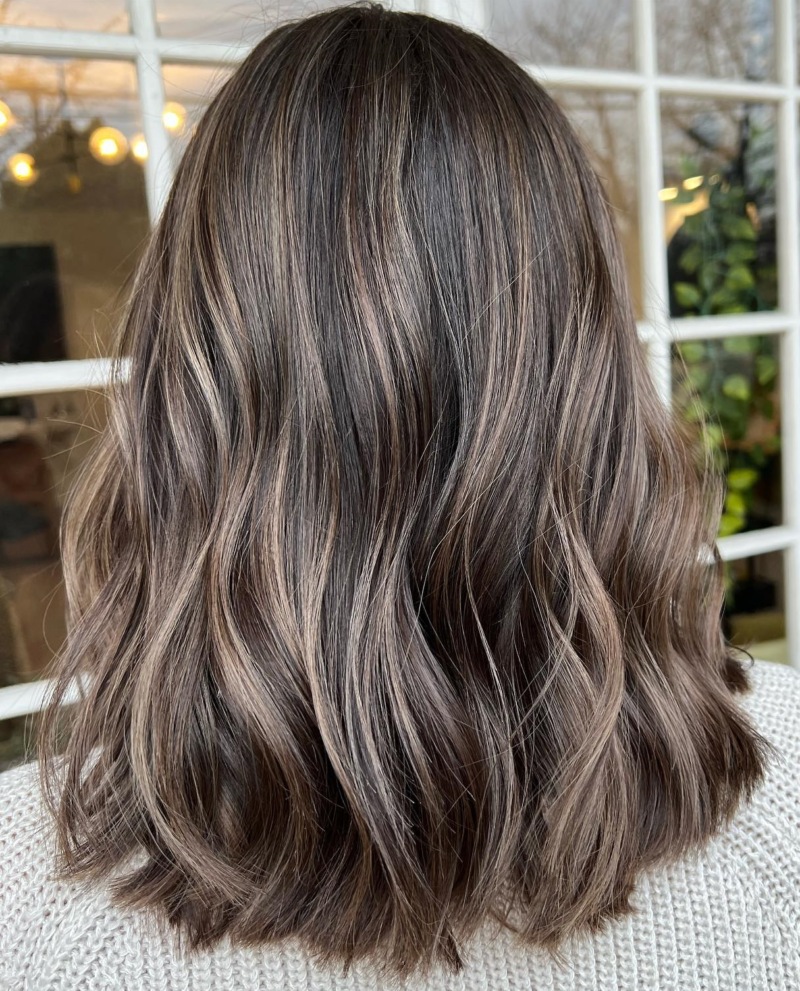 For those with naturally dark hair, you can instead opt to get these gorgeous ash and bronze tones for a stunning contrast and dimension on your locks.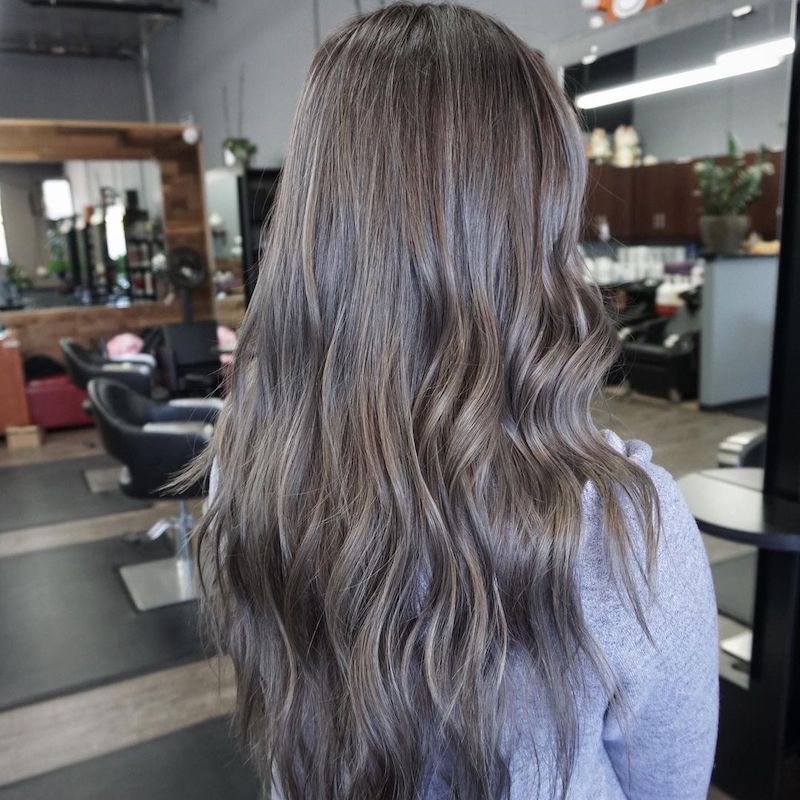 Ask your hairdresser to paint a mixture of babylights throughout your locks to get this lovely shade of brown if you want to give your light ash brown hair more dimension.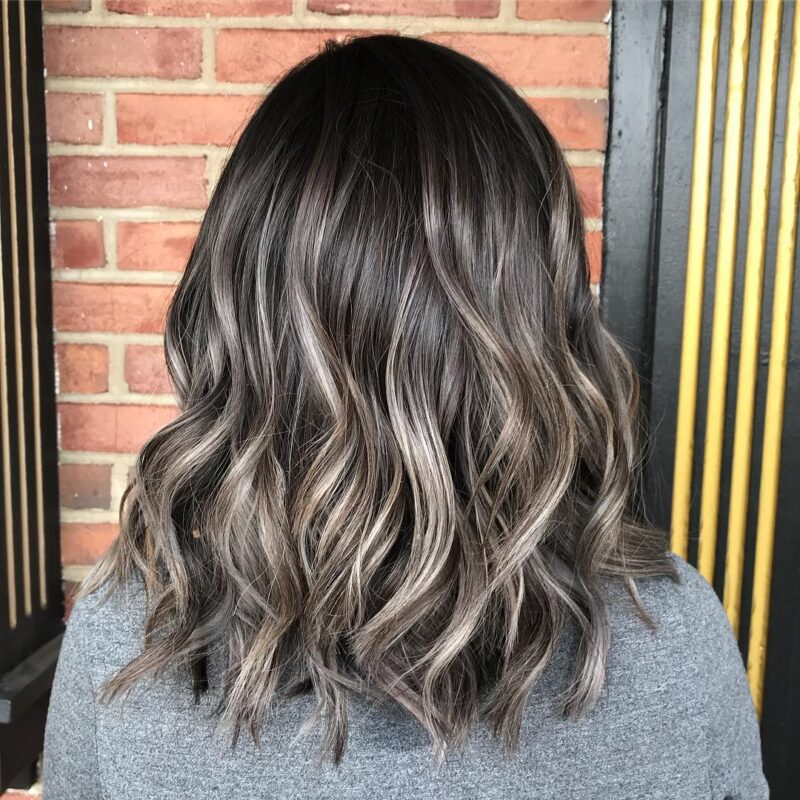 Accentuate your naturally dark hair with some ashy brown highlights to achieve this beautiful, smoky balayage.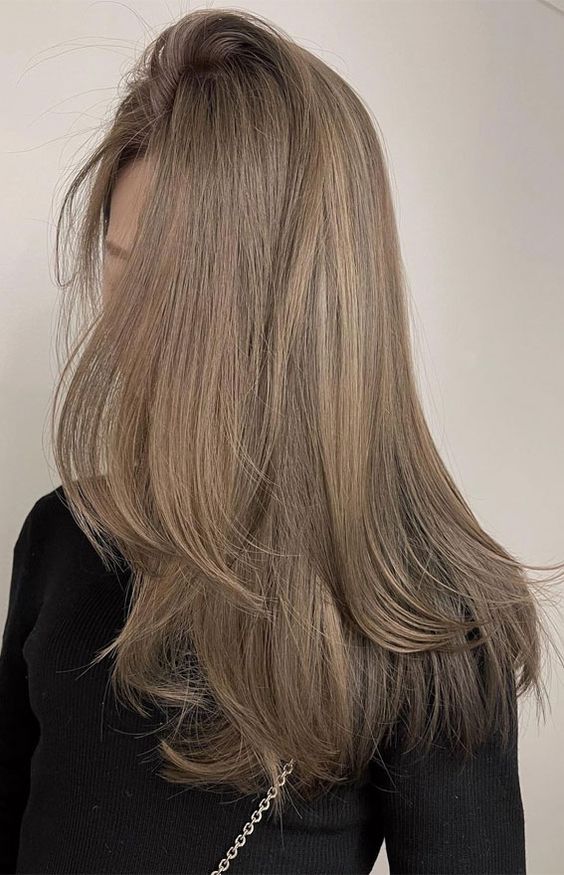 Another trendy light brown hair color you can try out this year is this beautiful beige tone. It both has cool, ashy tones along with hints of warm lights.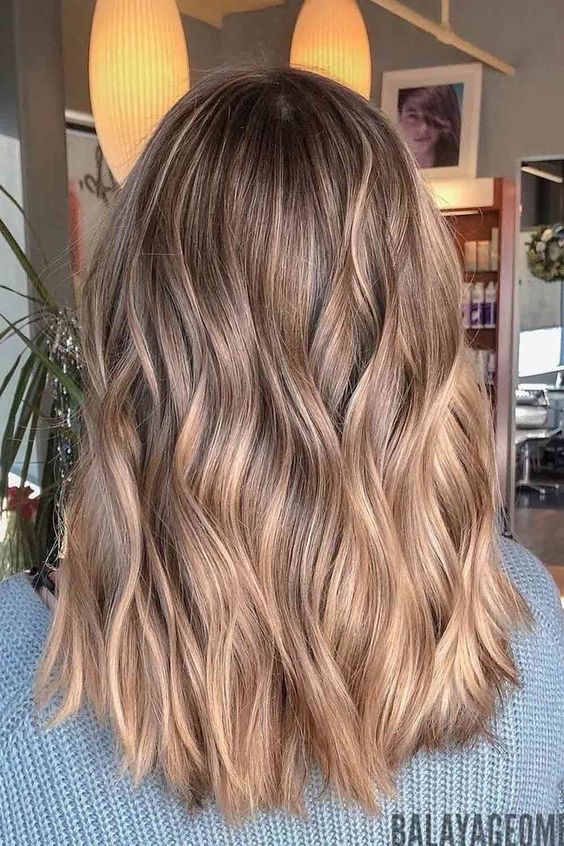 This hair color is already leaning heavily towards blonde but it has a light brown base to create a dimension on your strands.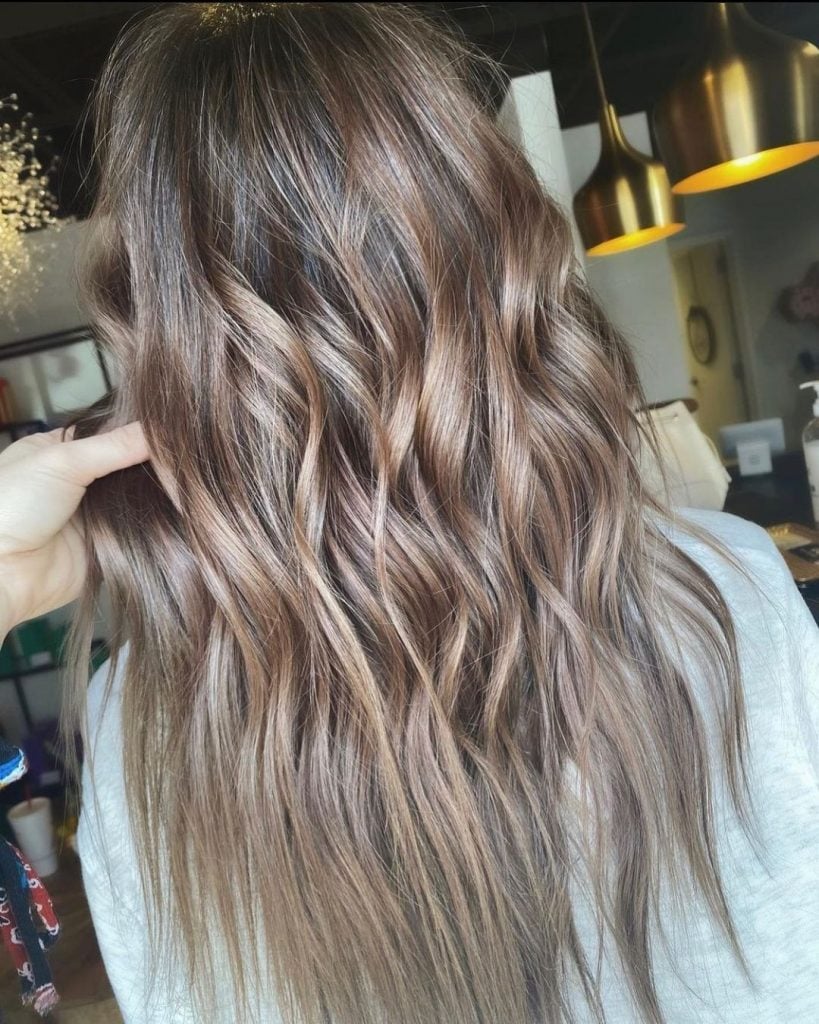 This kind of light brown shade features a lighter chocolate hue that would be so perfect once the weather gets colder.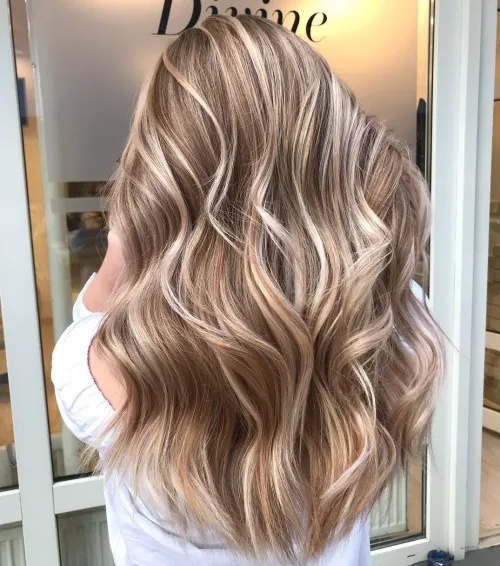 Choosing an extremely light blonde balayage is one approach to enhance light ash brown hair. These long, curly hairs add length and dimension as your locks flow down your back.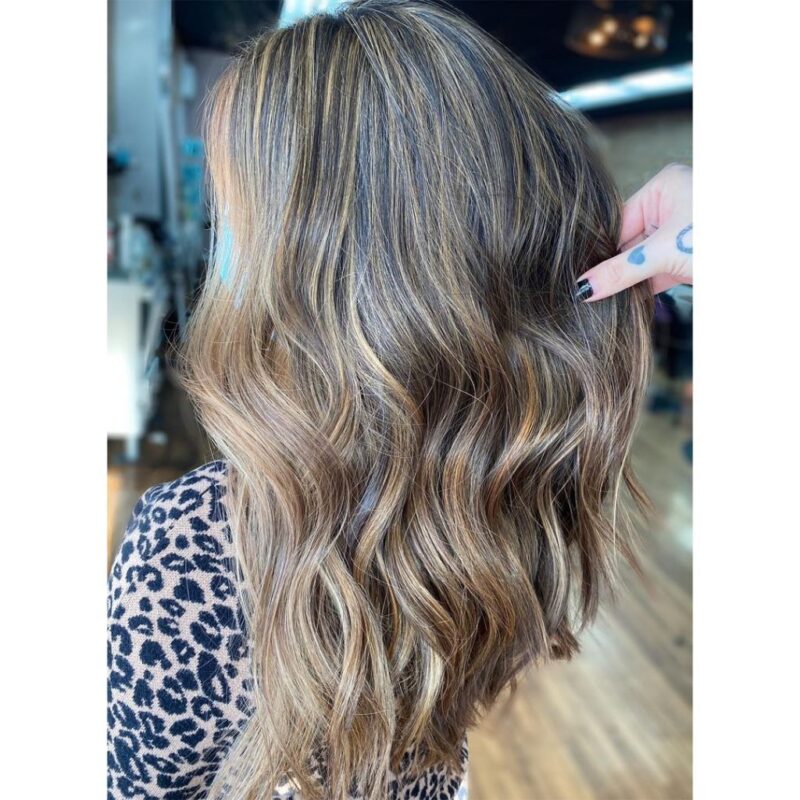 This light brown hair color has a gorgeous array of both golden and ashy tones that will suit almost any skin tone.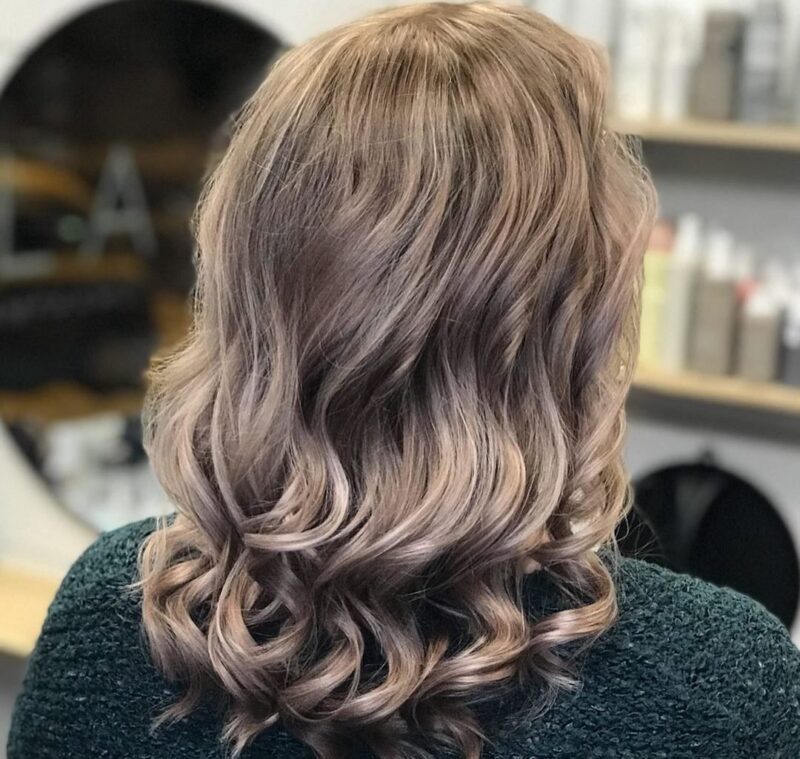 If you can't decide between blonde and brown, why not go for bronde? This light brown shade would give you the perfect balance between those two hair colors.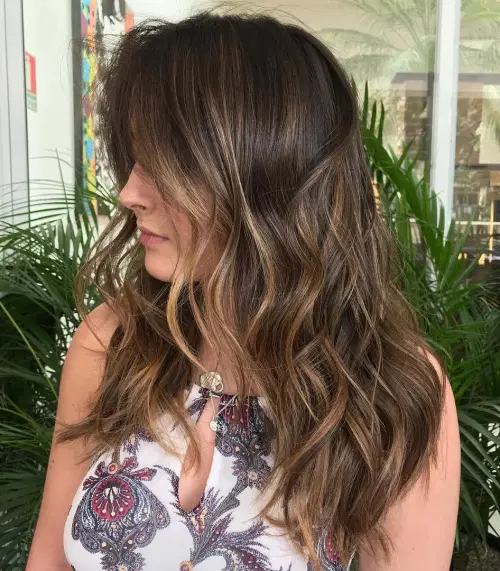 If you don't want to commit to dyeing your full hair an all-new color, then you might prefer highlights instead. By adding some golden streaks to your naturally dark hair, you'll get this gorgeous dimension.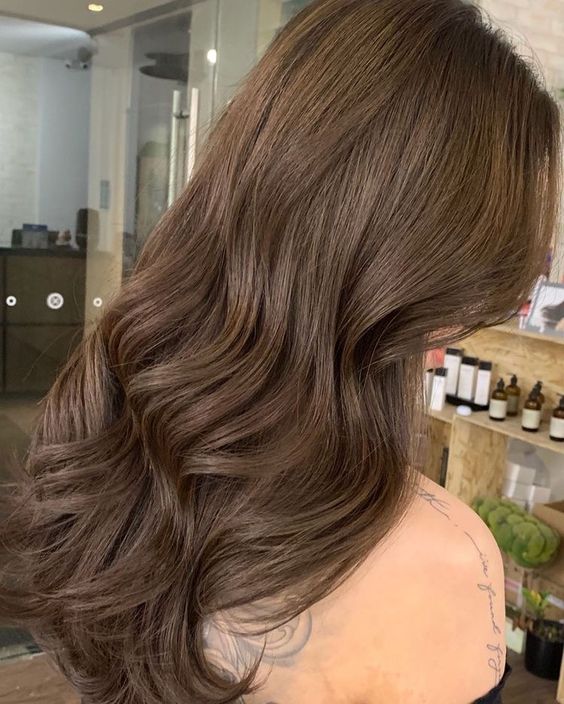 For a cooler-toned brown, try out this gorgeous shade of light ash brown. It has the right amount of depth that's almost reminiscent of chocolate. It would easily suit any skin complexion and eye color.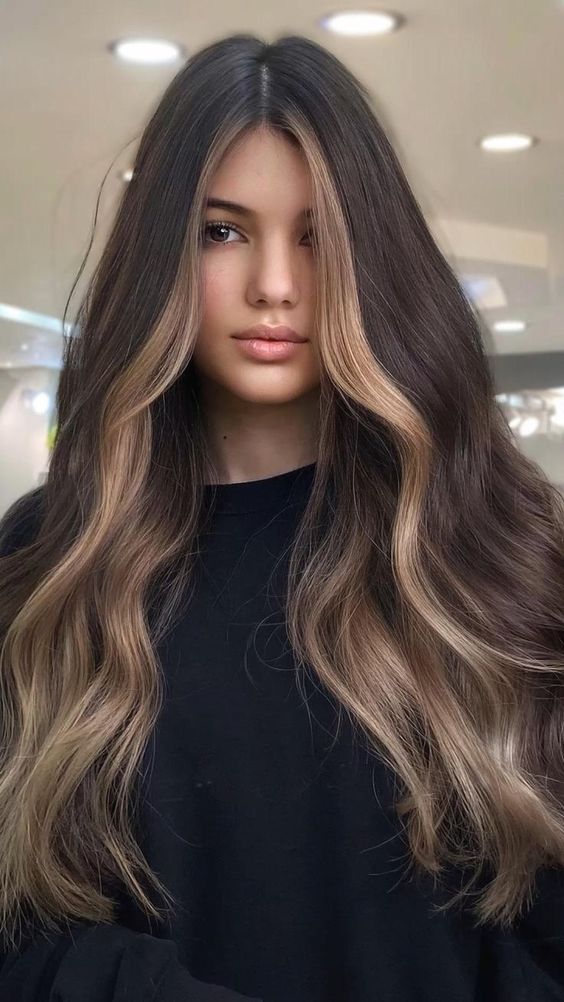 If you're looking for something trendy to try out with your light brown hairstyle, a blonde money piece to get those face-framing highlights would be a perfect way to start. It's low effort and you can easily change it if you feel it's not for you.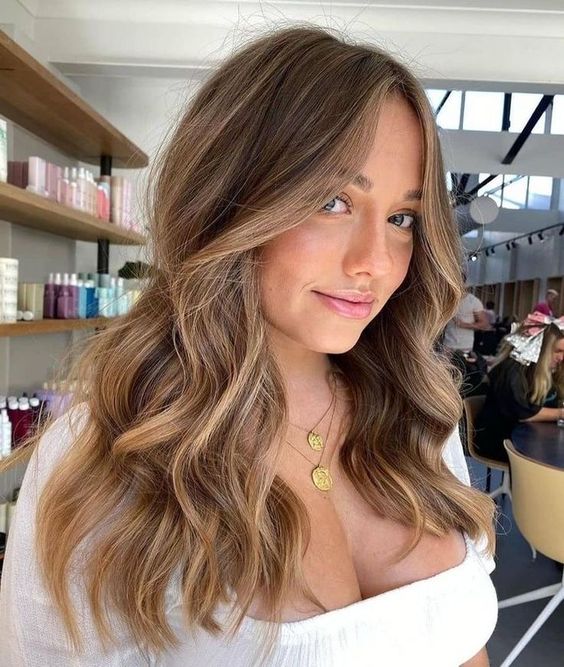 For the perfect light brown color this summer season, try getting luscious caramel and honey highlights for an effortlessly sun-kissed look.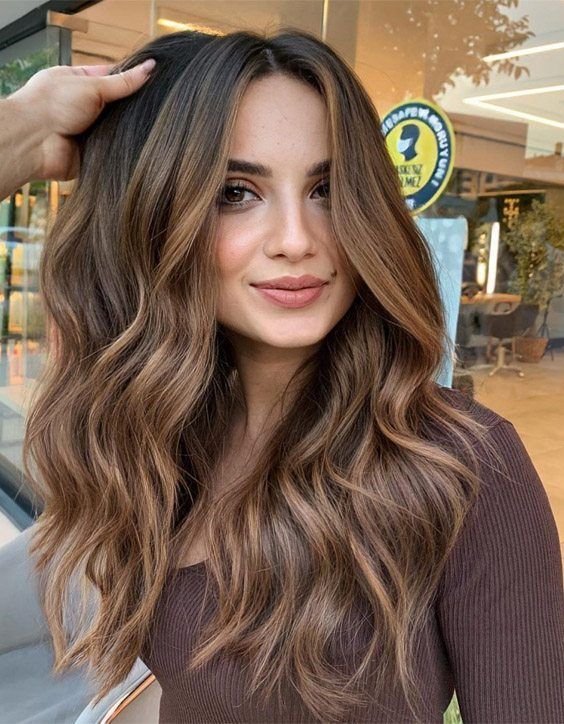 Here's another gorgeous light brown shade with warm, caramel tones.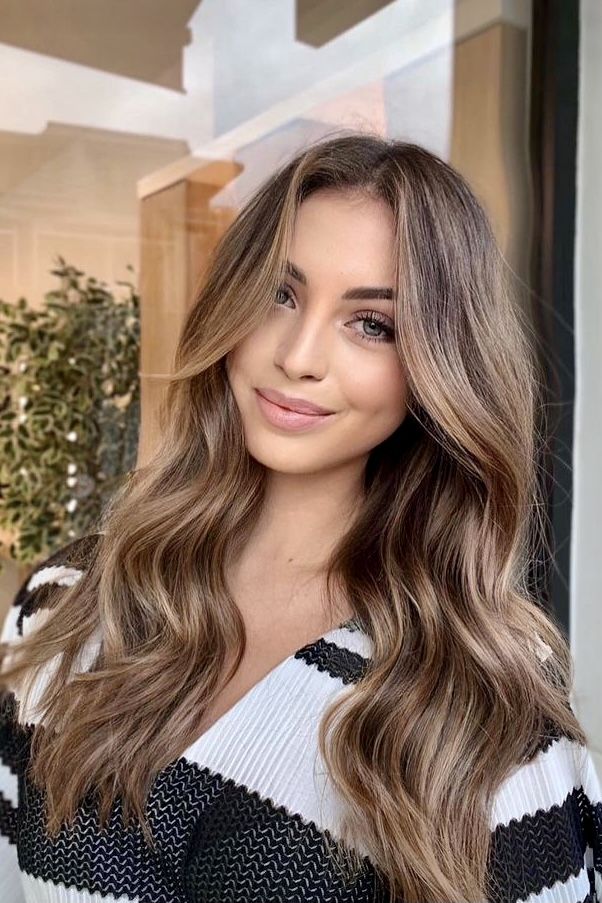 This stunning light brown balayage is perfect if you're already a natural brunette.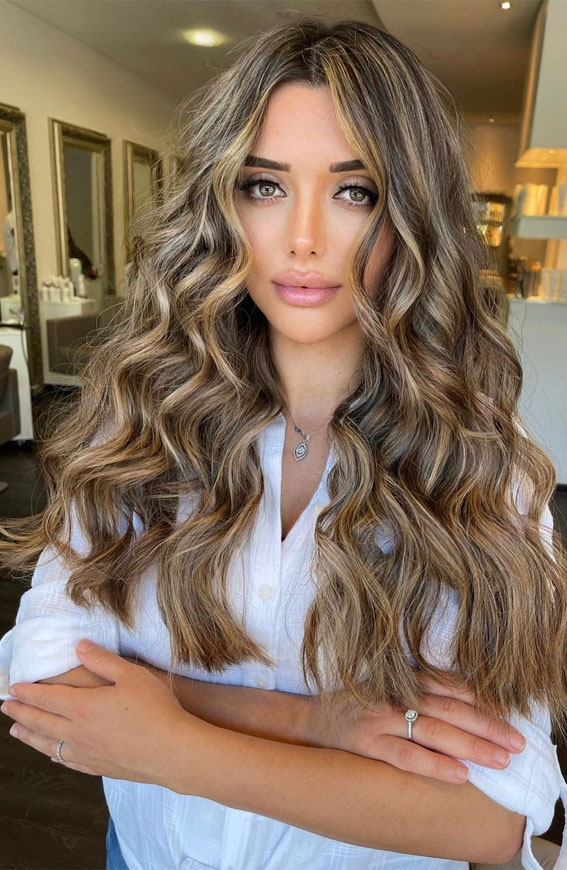 Create dramatic contrasts on your hair by using a light brown base and top it off with some gorgeous beach blonde highlights.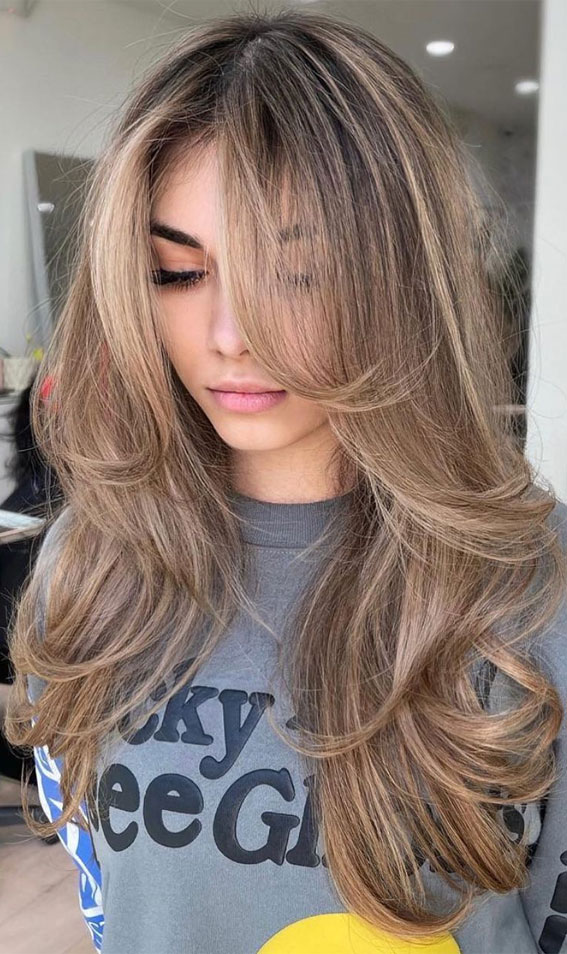 This toasted light brown color is such a beautiful shade of brown, it's almost blonde but the darker base gives it a lot of dimensions.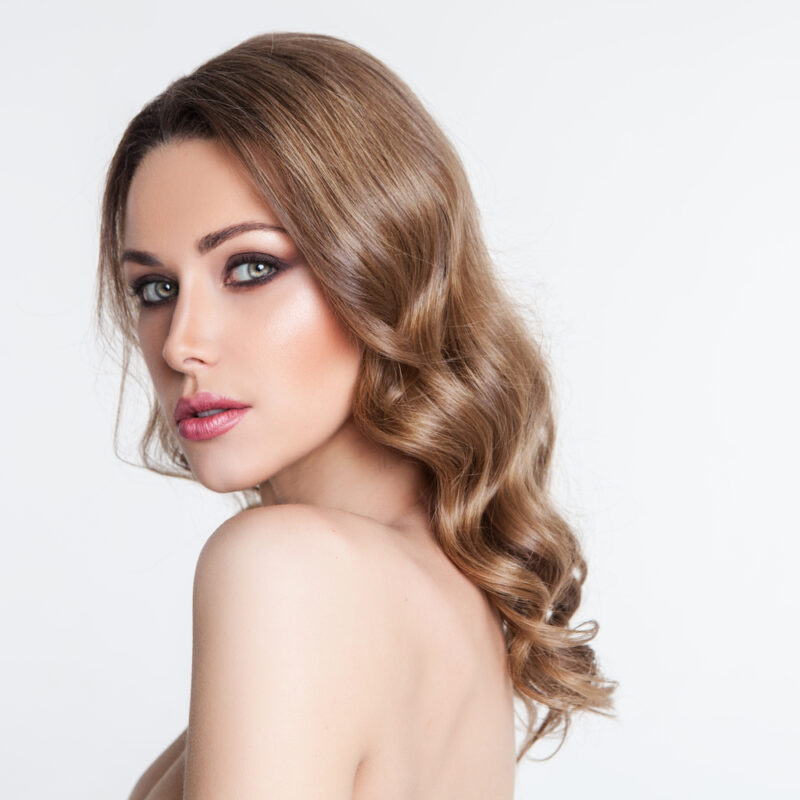 With subtle, all-over babylights, you can brighten and enhance your already warm light golden brown locks.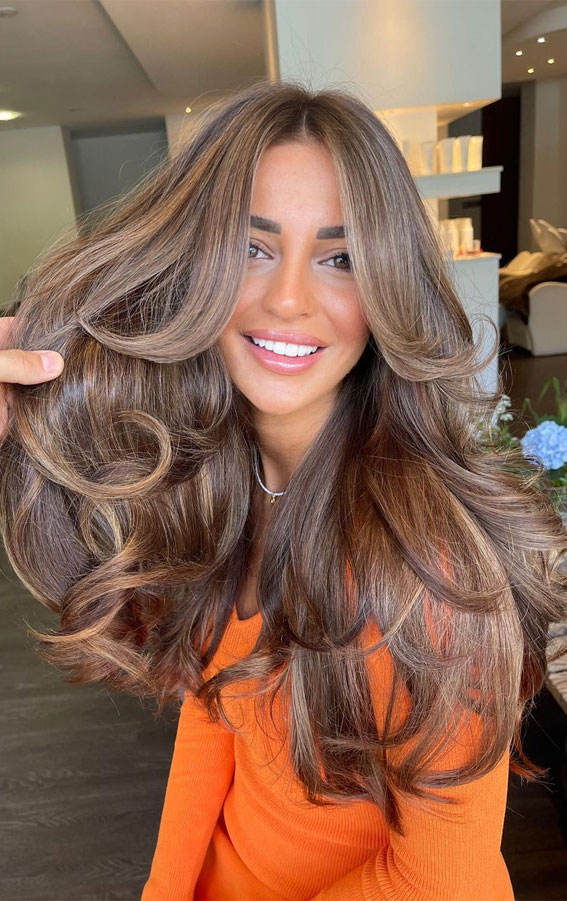 For a perfectly bronzed look on your hair, try asking for some caramel highlights on your next hair appointment.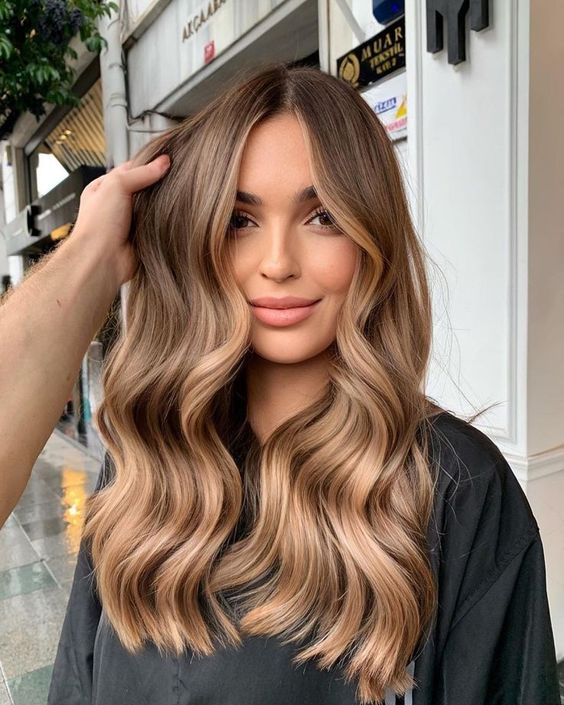 These gorgeous golden hues on the hair make the perfect balayage if you want to get a warm-toned light brown shade.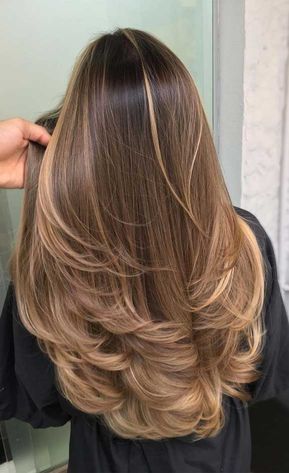 Looking for warmer light brown hair colors? This warm-toned balayage would suit almost any skin tone, especially those with warm undertones.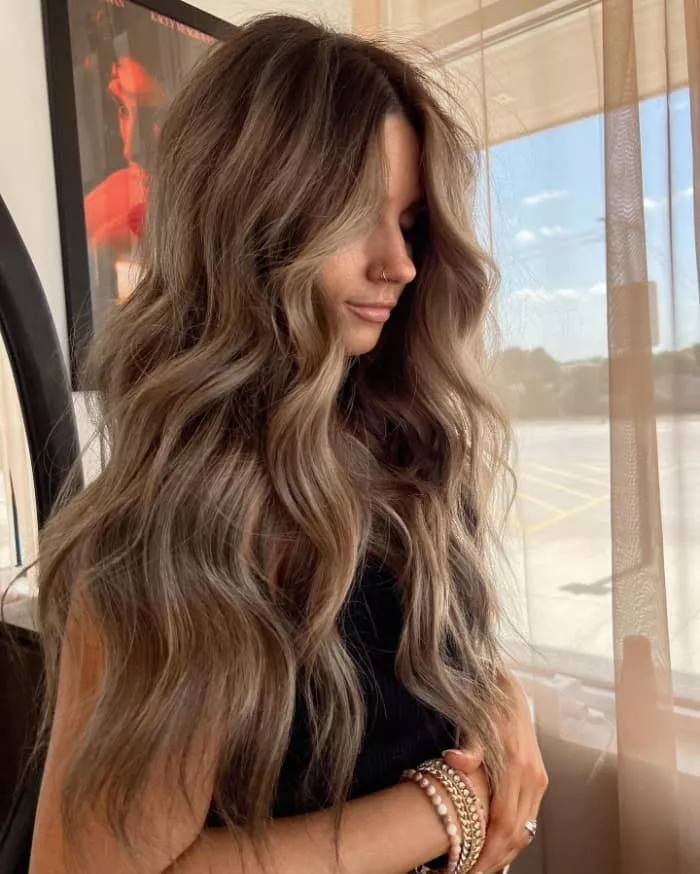 A light ash brown like this hair color would be so perfect for the summer to go along with your glowy tan!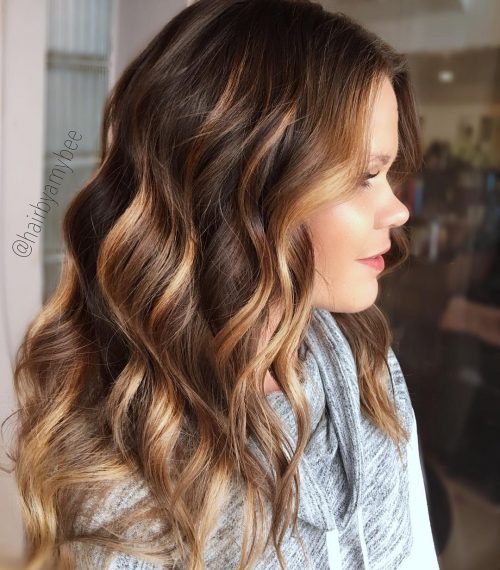 This warm-toned, golden light brown balayage is the perfect summer color!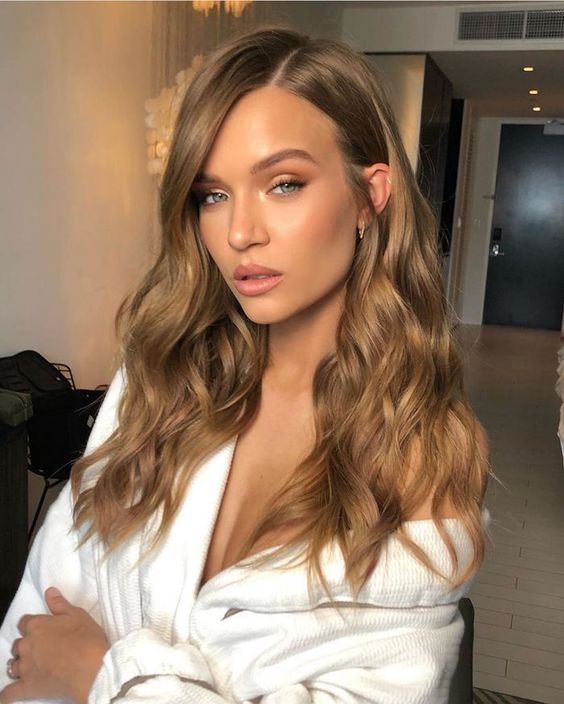 Light eyes go best with caramel strands because the warm tone helps the eye color seem balanced. It won't take much for you to get this lovely hue if you are already a natural brunette.
Hopefully, this post gave you lots of ideas for gorgeous light brown hair colors! To choose what works for you, I recommend that you find your color season and then choose a shade with undertones that are appropriate. Enjoy!