Shopping for your favorite librarian? Look no further! Here are some of the best gifts for librarians that they're sure to actually use.
Millions of things are lent out daily by libraries worldwide to their users. Ranging from novels, ebooks, audiobooks, and movies, to even games! There's something at the library for everyone.
Indeed, libraries are underrated national treasures that are there for us whenever we need a reliable source of information. So in turn, why don't we give our librarians the appreciation that they deserve?
Can't decide what kind of gift to bring to your local librarian? Don't worry! To help you out, I have compiled this list of gifts for your librarians that will surely bring a smile to their faces. By giving any of these wonderful presents to your librarians, you're also showing your support for your local library or the one at your school.
What's more, there are plenty of choices here that you can give to your librarian. From traditional presents like tote bags and t-shirts to modern presents like subscription boxes for book clubs, handmade presents like personalized keychains of their favorite books, and so much more, these gifts for librarians are sure to be actually appreciated!
Gifts For Librarians
Below you'll find gifts for librarians of all prices, sizes, and tastes to suit every librarian out there.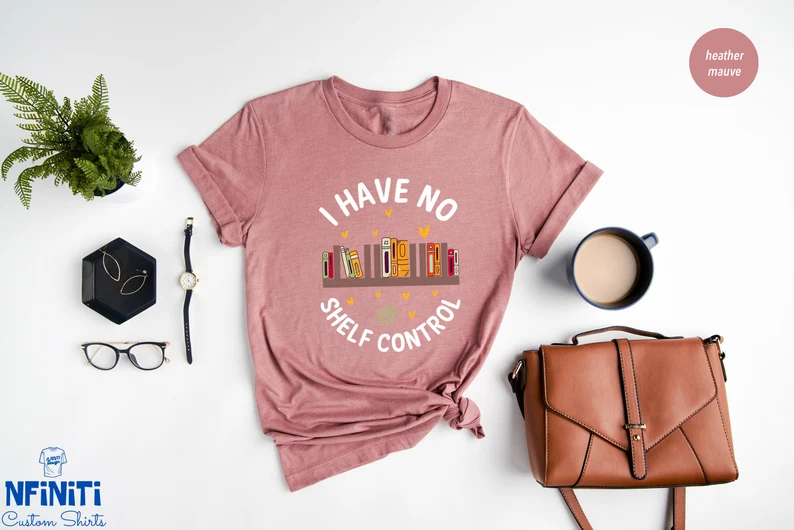 If your local librarian is as much of a bookworm as you, then they will surely love this funny and quirky t-shirt that says "I Have No Shelf Control". Honestly, I can totally relate and I love the humor behind this shirt's graphics. Because we've all been there, right? We tend to pile up our TBR list with more and more books (because why not?) and we end up having no shelf control whatsoever.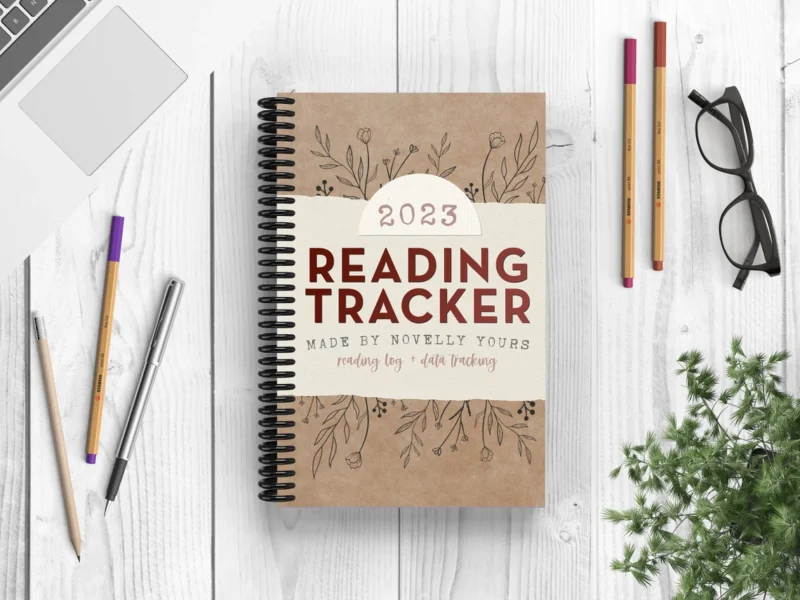 A librarian's job is all about organization. They keep tabs on all the books that get checked out and borrowed in the library. Not to mention, all the organizing they do to keep the bookshelves tidy and neat while putting them in alphabetical order and/or by genre.
So to help them further with organizing (whether in or out of work), you can also opt to give them this fun reading tracker! This little journal would be something a true bibliophile would love to have and use.
This way, they can organize and keep track of the books they have read and are planning to read this year!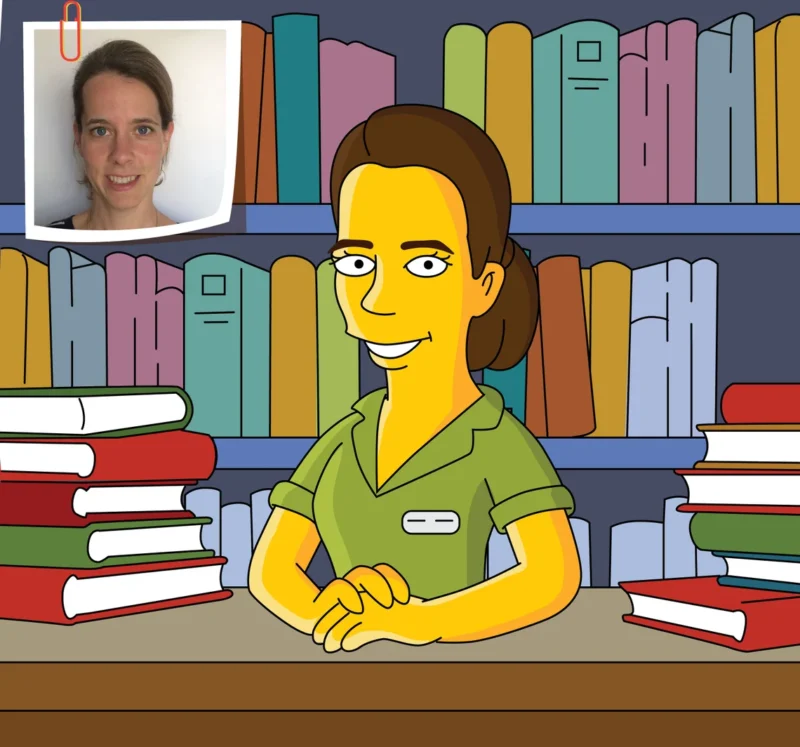 If you're looking for gifts for librarians that are totally out-of-the-box and unique, then this custom portrait of them that's drawn in the same style as "The Simpsons" might be something you'll like to give to your local librarian.
Not only is this gift thoughtful, but it's a novelty that your librarian will surely keep and remember for many years. You can easily frame this so they can hang it by their office or home. It will serve as a sweet reminder that someone like you appreciates them and their work.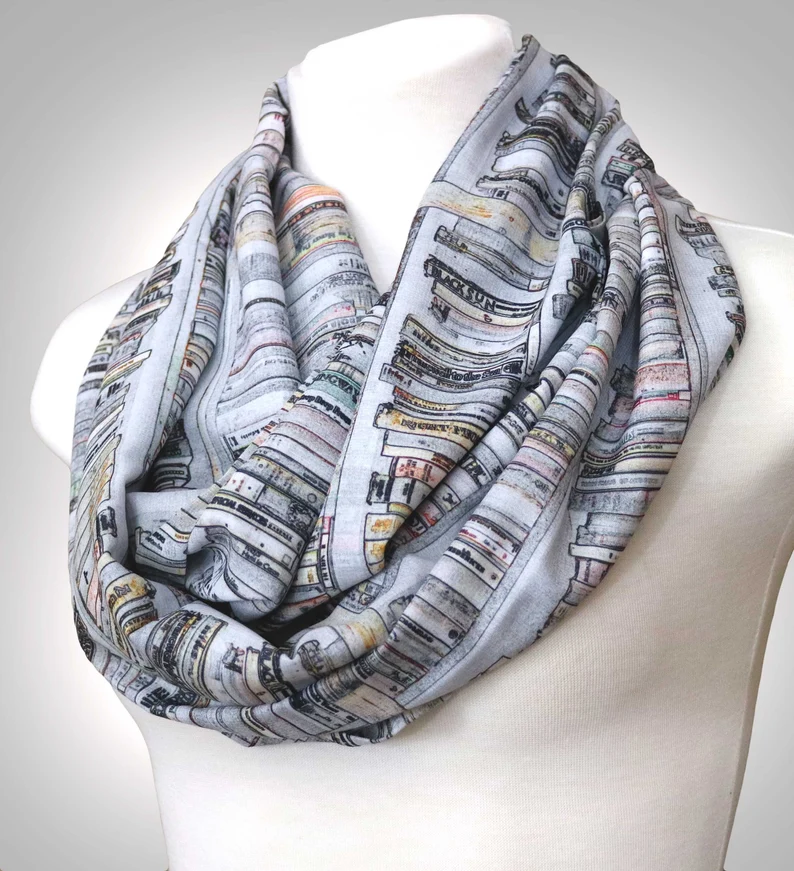 From afar, this scarf seems like any ordinary accessory but if you look closely enough, the patterns will reveal that they're actually endless rows of books! This novelty item is a great gift from any fellow bibliophile or librarian.
Undoubtedly, your favorite librarian will appreciate the sentiment behind this gift. Not only is this scarf elegant and chic, but it's also a thoughtful gesture. You can give this to them during the holiday season when the weather starts to get chilly, and they can use this to keep warm and cozy.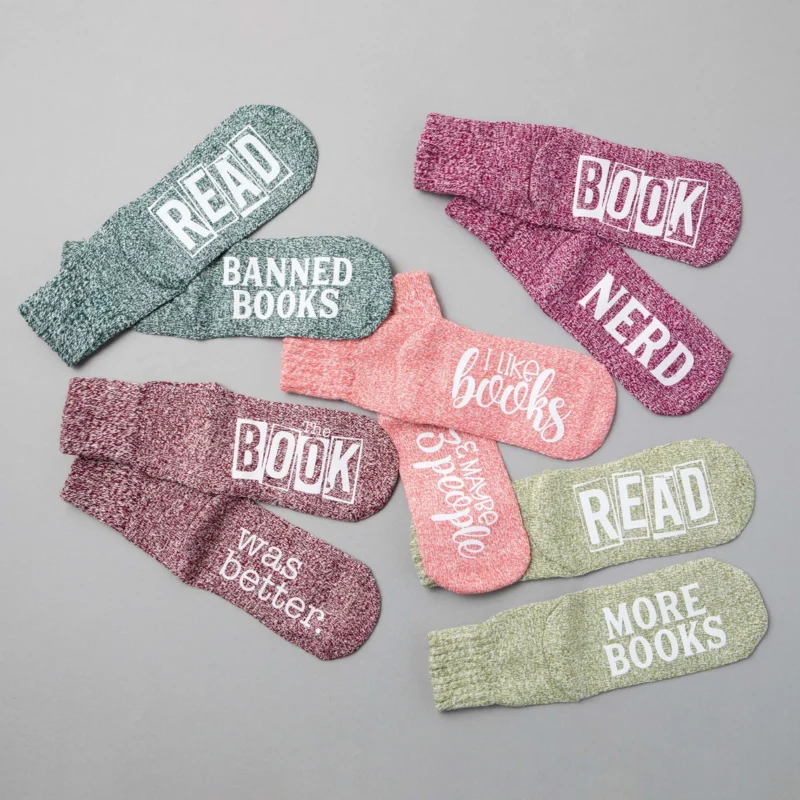 Here's another novelty item that will put a smile on your local librarian's face! Filled with humor and quirk, these cozy socks will also keep your librarian's feet warm throughout the colder seasons. What's more, the socks come in many varieties with different prints and quotes, so you have plenty of choices!
These would be such great stocking stuffers too if you're planning to give this during Christmas! This is definitely one of the go-to gifts for librarians if you aren't really sure what your librarian enjoys. Who doesn't use socks?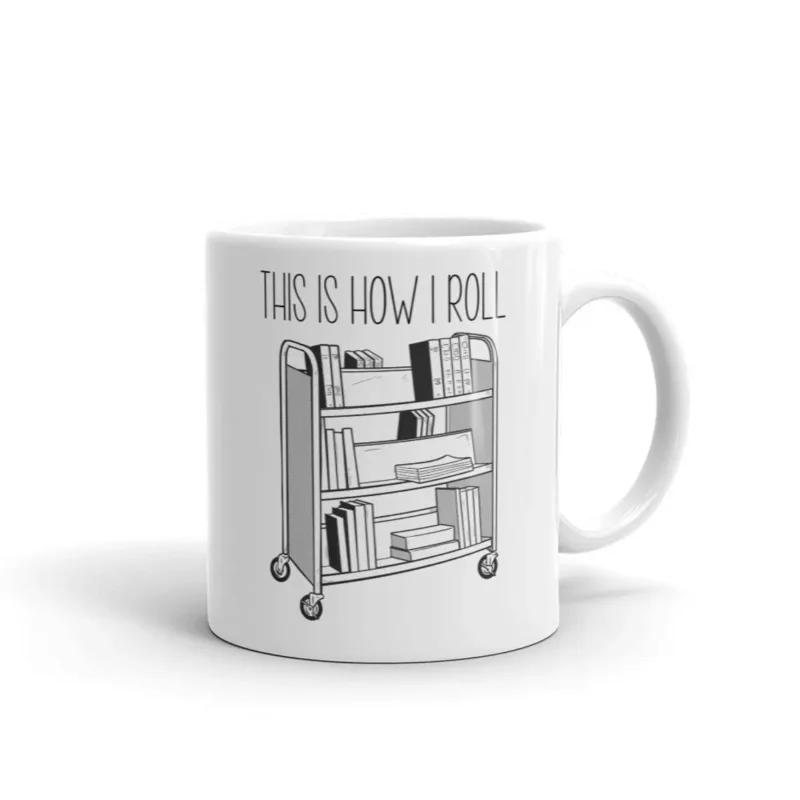 A coffee mug is a classic gift for a reason. If you want to give your librarian a fool-proof gift perfect for any occasion, you can never go wrong with a coffee mug. The unique and quirky print also provides a lot of humor towards what goes into their daily work.
More than just a novelty item, with every sip of their favorite drink, they will be reminded of your thoughtful gesture and appreciation towards them. This is one of my go-to first year gifts for librarians that's always a hit!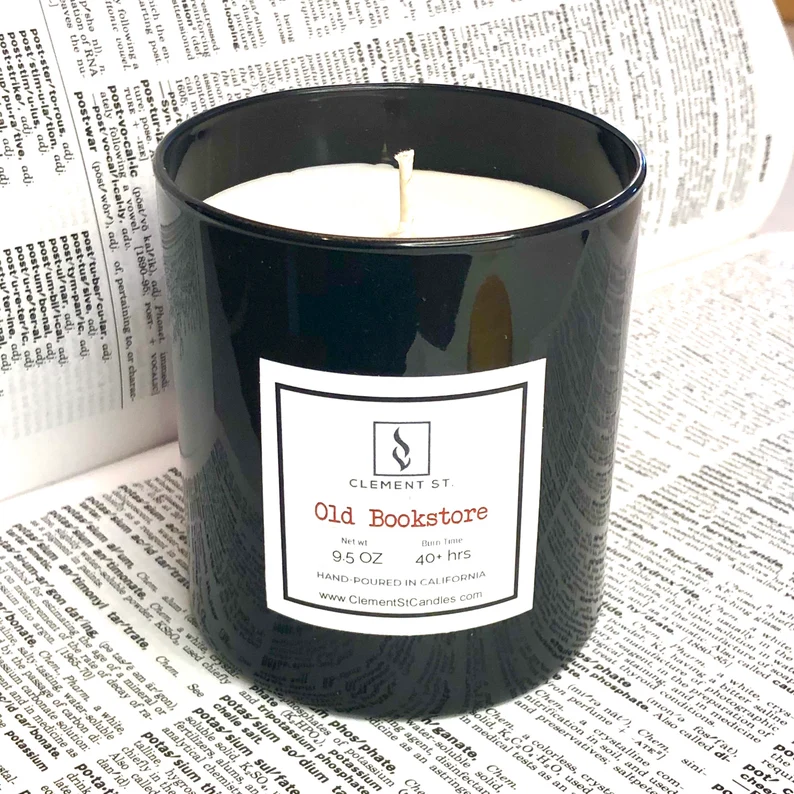 I don't know about you but I honestly love the smell of books. Specifically when the pages are all worn and when you go through the leaves, they bring about a certain woody scent. That's why I can't help but suggest this candle to gift to your librarian.
This particular scented candle brings a vibe that is perfectly described as an "old bookstore". This wonderful combination of worn leather and woodsy paper scents is the ideal gift for any librarian and bibliophile in your life.
Perfect to light up during cozy afternoon reading sessions in the comfort of their home, this candle is going to make your local librarian feel nostalgic and comfortable while they sift through their favorite books.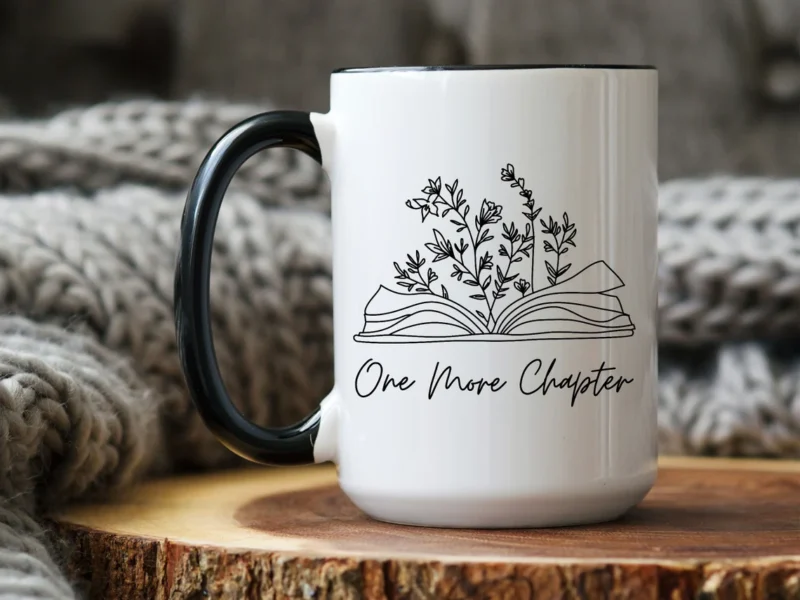 Here's another coffee mug that has a print that bibliophiles might relate to all too well. I can remember all those late nights I stayed up totally invested in a good book and telling myself "just one more chapter" only to end up reading it all in one seating.
So if you're librarian is much of a bibliophile as you or me, then they will surely appreciate and enjoy using this relatable mug! It's the perfect gift for book lovers and librarians!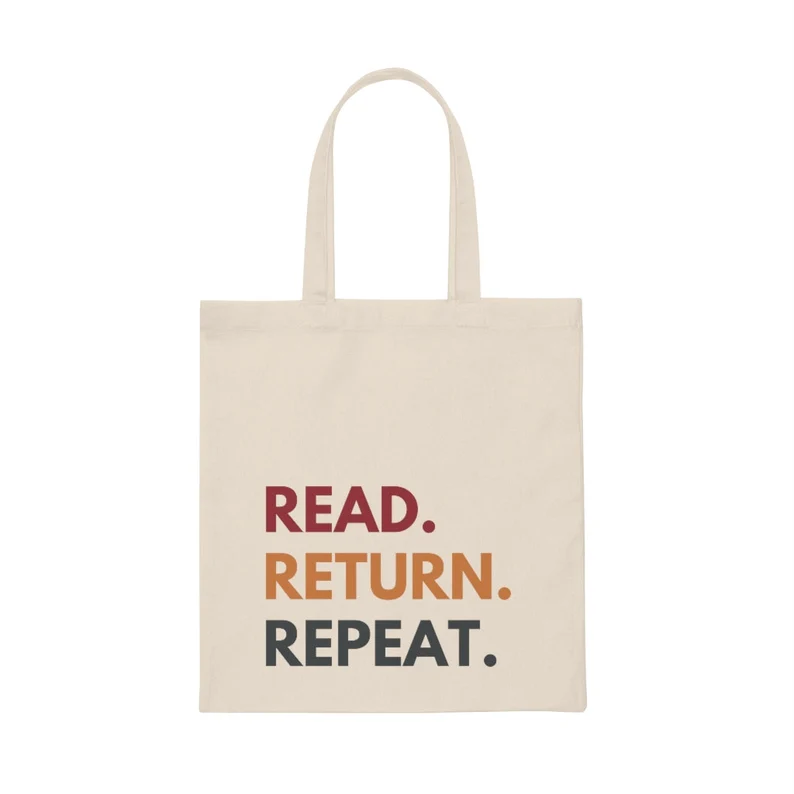 This tote bag basically sums up a librarian's relationship with their readers. It's funny and quirky, and the graphics are quite nice too!
But not only are tote bags trendy, but it also has a lot of utility too. It's perfect for librarians to use whenever they're on their way to work to carry all their things and necessities. It's also a huge plus that canvas tote bags like these are environmentally friendly!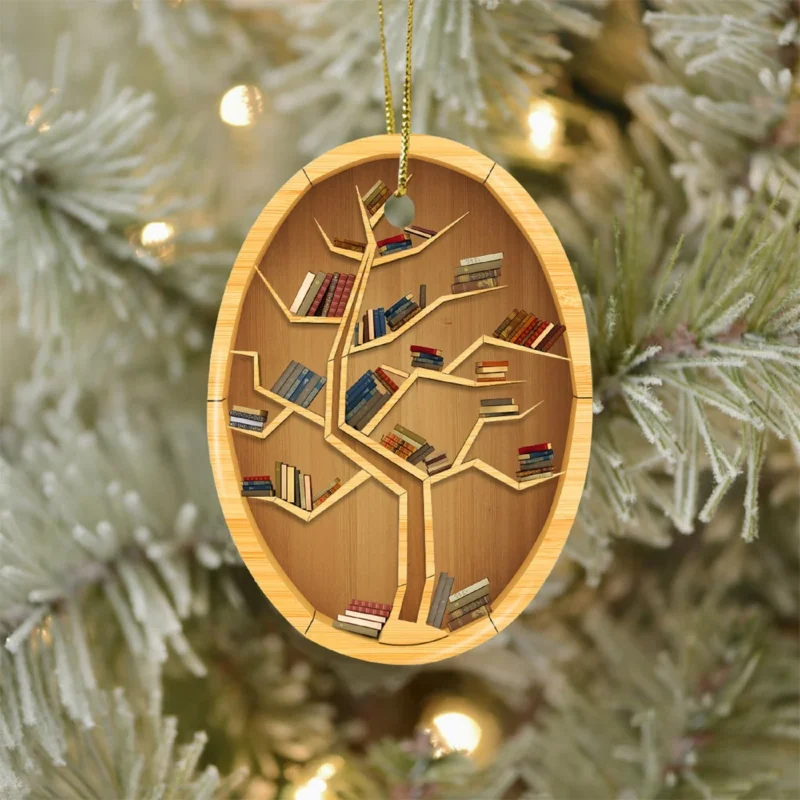 I know that Christmas is still a long way from now but who says you can't plan early for your Christmas shopping gift list, right?
So if you're looking for a Christmas gift that will be the perfect stocking stuffer for your local librarian, you need to check out this gorgeous Tree Bookshelf 2D Ceramic Ornament! I am so in love with the amount of detail put into this little novelty item and how the tiny books are stacked together within the branches of the tree-shaped bookshelf.
It's the perfect Christmas ornament for any librarian!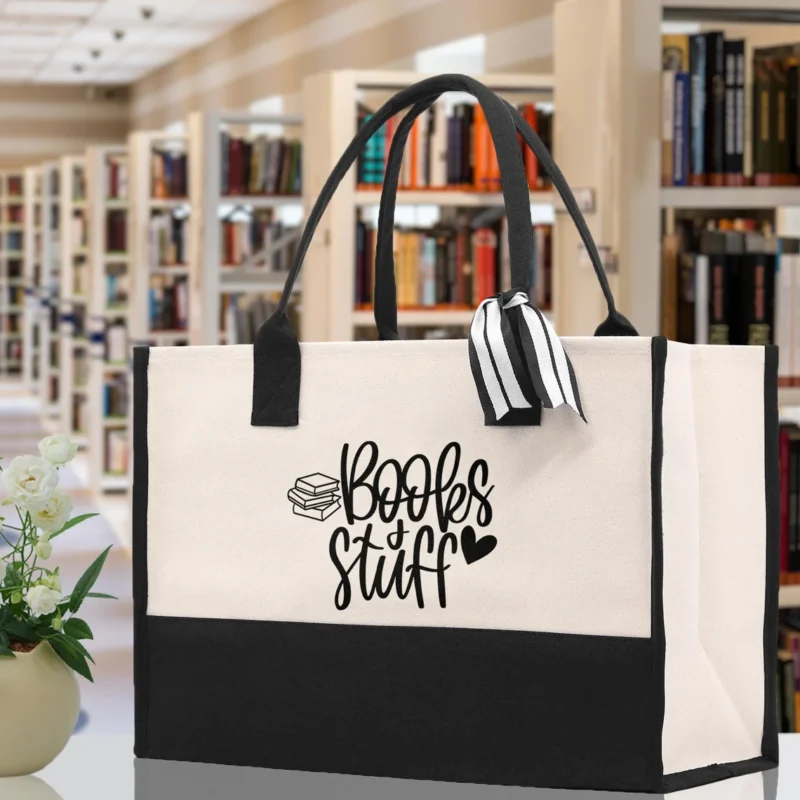 Here's another tote bag that your librarian would love to have! This one comes in a much bigger size than your average canvas tote bag. So that means that this can carry a lot more of their necessities (or books) to get through their day.
Not to mention, this is the perfect size to go on book shopping. I mean, can you imagine all the books that this tote bag can hold? It also comes in a really chic and classy black and white color that will go along with almost any outfit.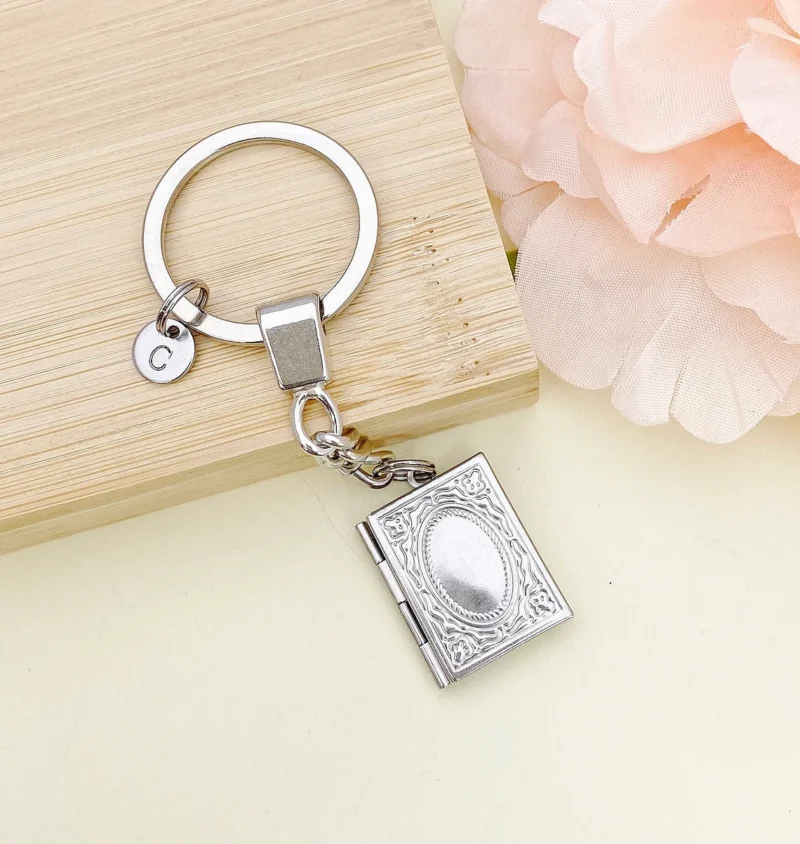 If you're looking for a gift that's small and simple and that won't be too fussy or grand that your librarian might feel awkward accepting such a present, then perhaps a keychain would be perfect for them!
Despite its size and simplicity, gifting them this novelty locket keychain that reminds them of something they love, I'm certain they will be delighted by the thoughtful gesture.
This keychain is also made of stainless steel so it's surely going to retain its shine for a long time.
Small pouches like this are really thoughtful gifts that will provide a lot of utility for your local librarian. They can easily use this to store their pens, use it as a coin pouch, or even as a small makeup bag so they can reach for retouches without having to rummage through their bags.
Additionally, this particular pouch has a really fun print that's filled with humor to make your librarian smile. This is one of my favorite useful gifts for librarians that virtually everyone can use!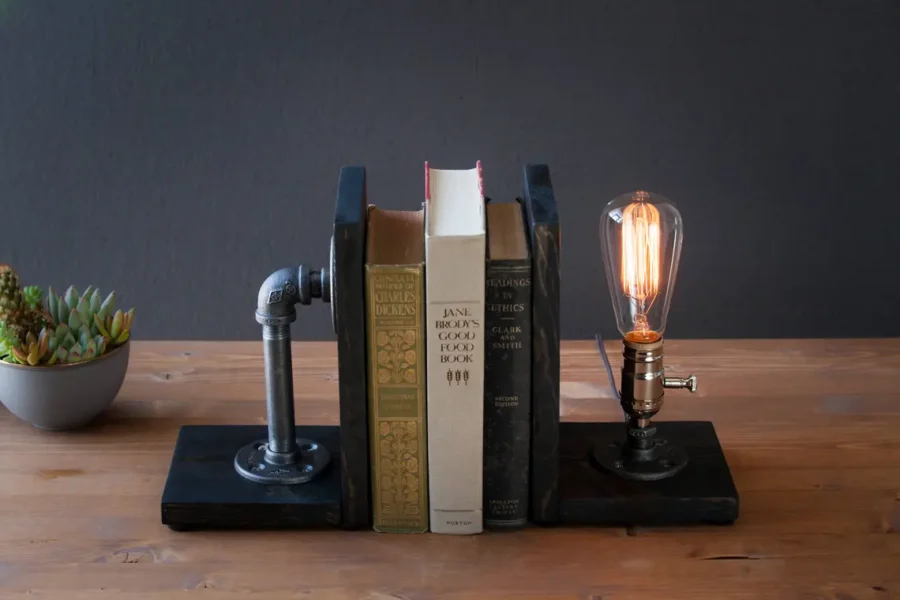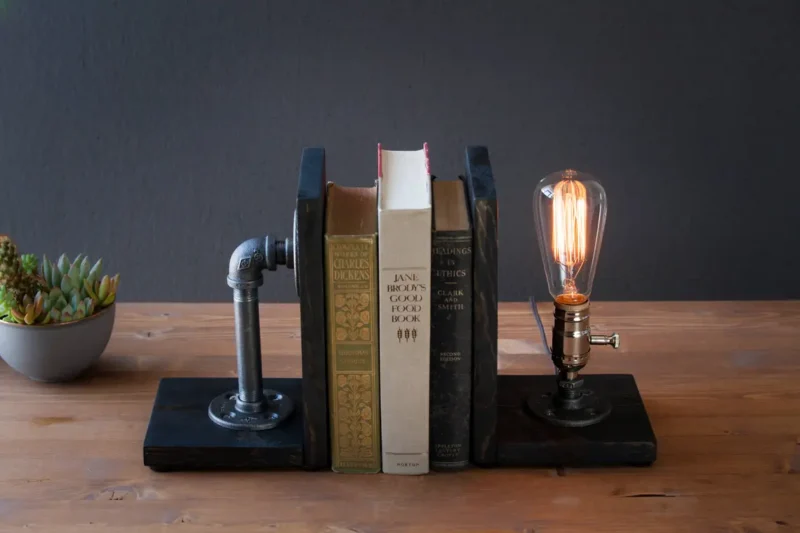 Perfect for librarians who love anything vintage, this bookend lamp will surely brighten up their day once you give it to them! It has a mixture of both rustic and industrial aesthetics that's totally stunning!
This can either be placed on their bookshelves at home or by their bedside table so they can also use it as a reading lamp at night.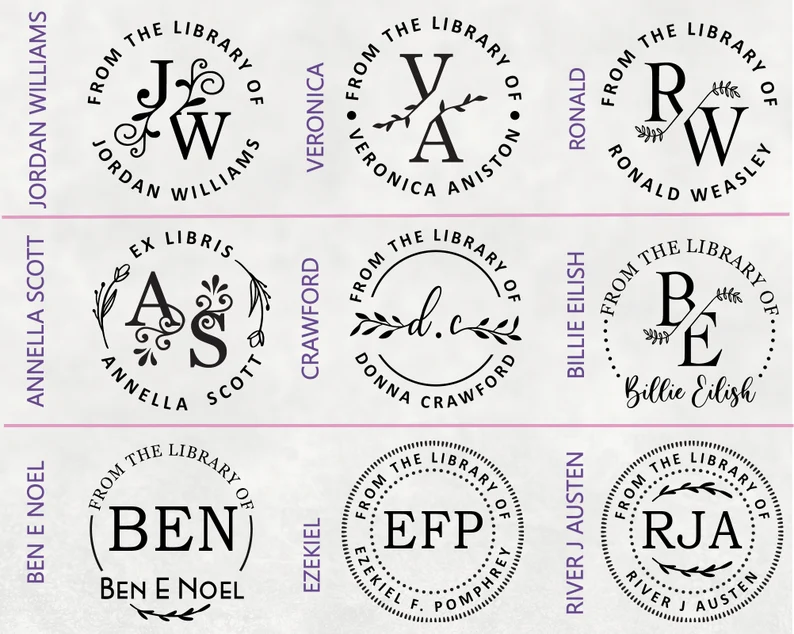 Librarians work with book stamps all the time and usually, the logos on the stamps are from the local library they work in. But why not show your appreciation to them by giving them a book stamp of their own? One that carries their name? They can use their personal book stamps to commemorate the books they have finished reading.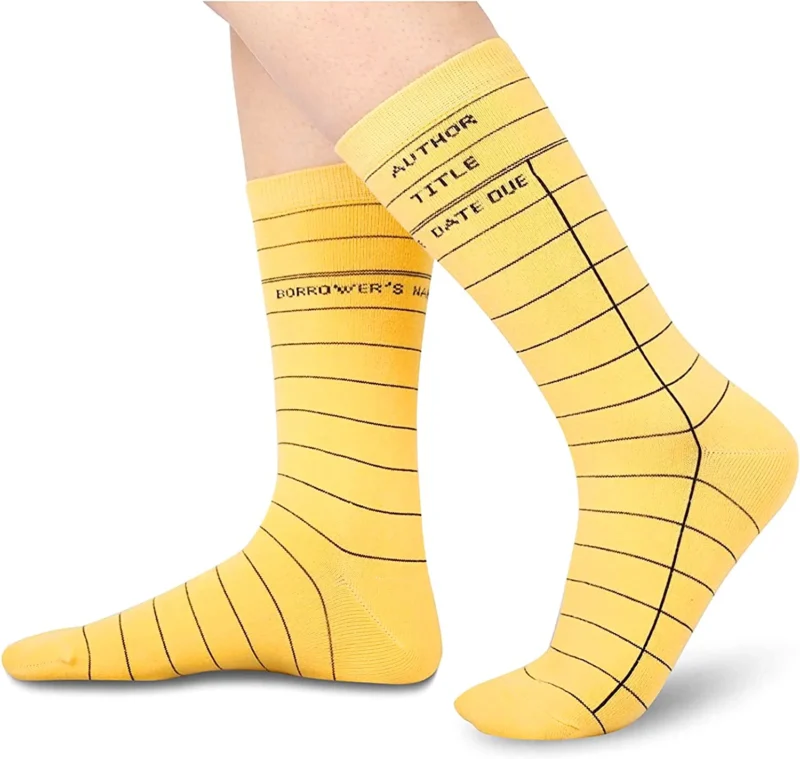 This pair of fun librarian socks will surely get your favorite librarian smiling and probably even laughing! Cozy and quirky at the same time, your librarian is sure to appreciate the humor behind these socks' funny graphics which resemble an empty library card.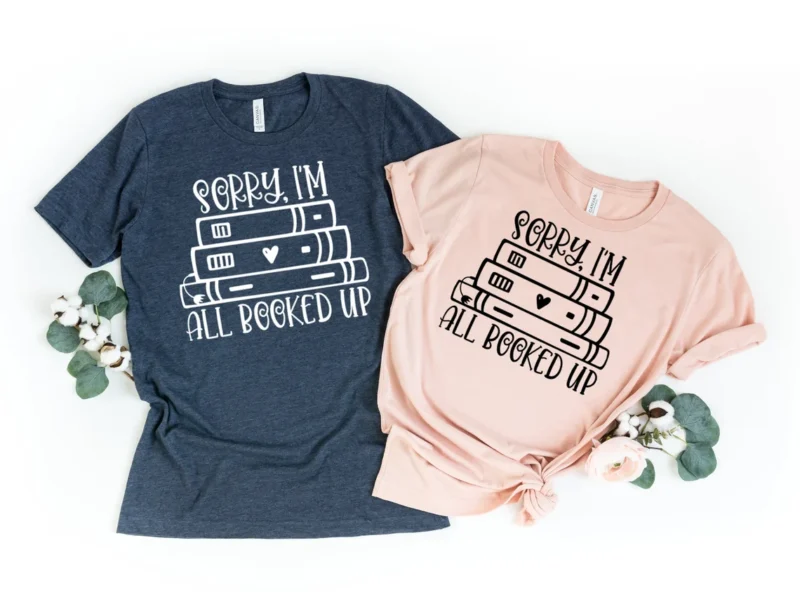 When it comes to giving gifts, you can never go wrong with a t-shirt that has a funny and witty print relating to their line of work. They're something that your local librarian can use and wear any day, whether it be in their homes or at work.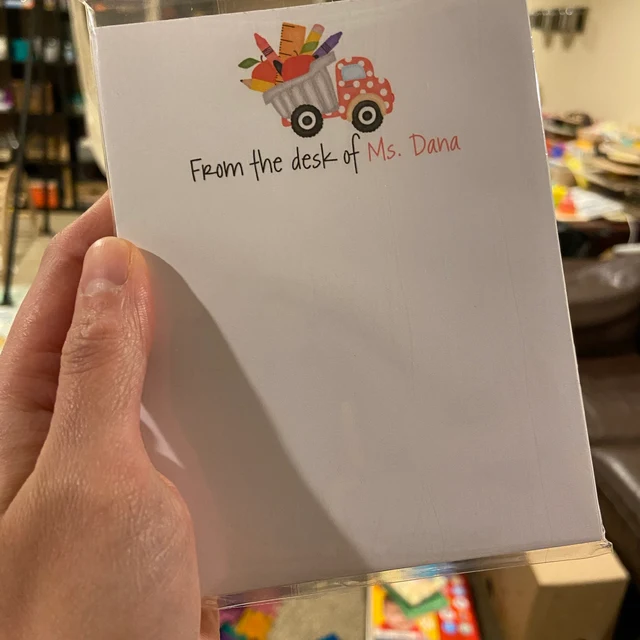 This customized notepad can be such a thoughtful gesture for your local librarian. They can use this to help with their organization in their offices or at their homes. This way, they can just jot down their to-do list and other things that need to be listed!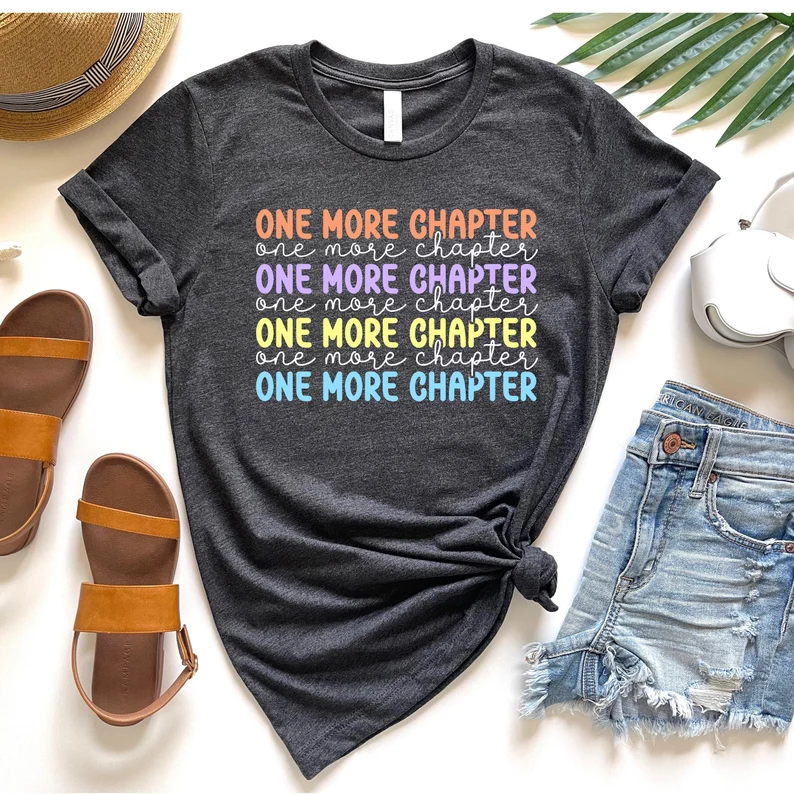 How many times have we told ourselves "one more chapter" whenever we stay up so late because of a book we're reading? I'm sure your librarian has felt that very same thing too and would be delighted to see the humor in this shirt!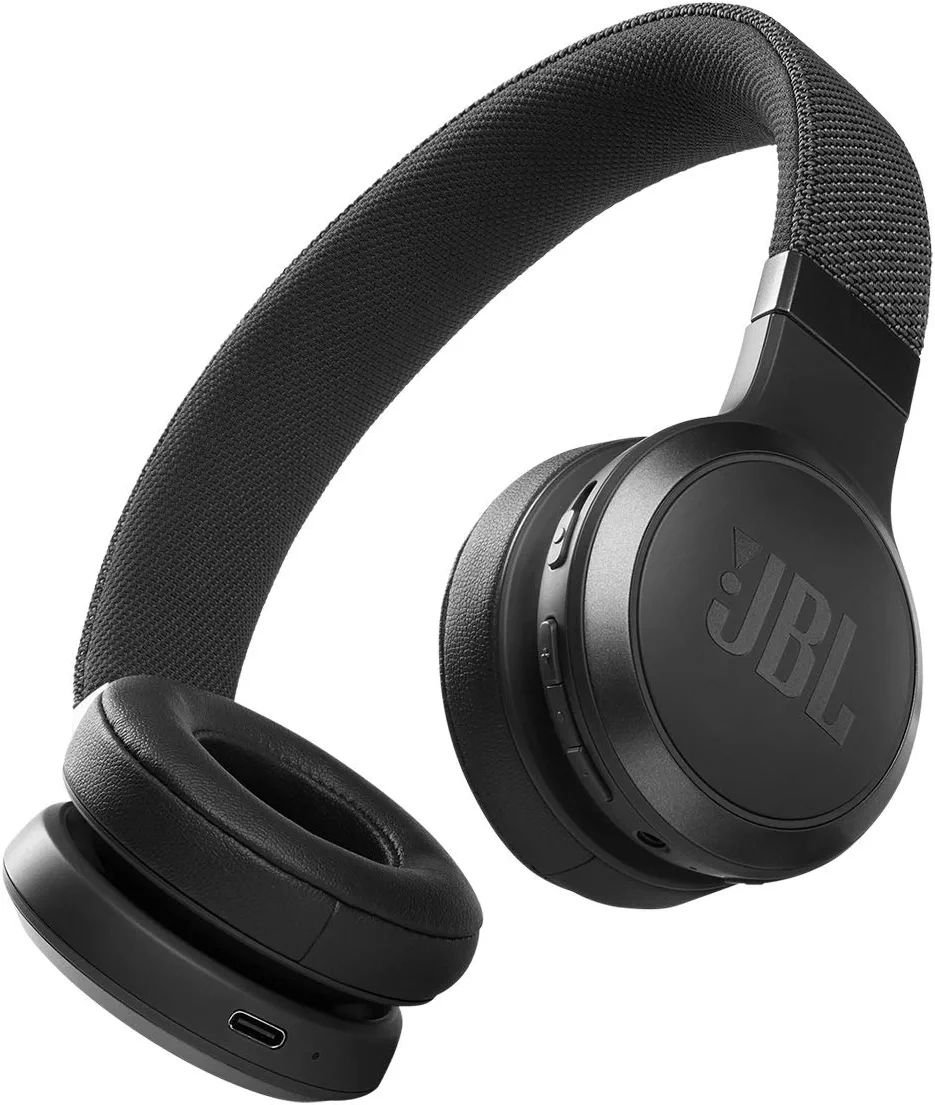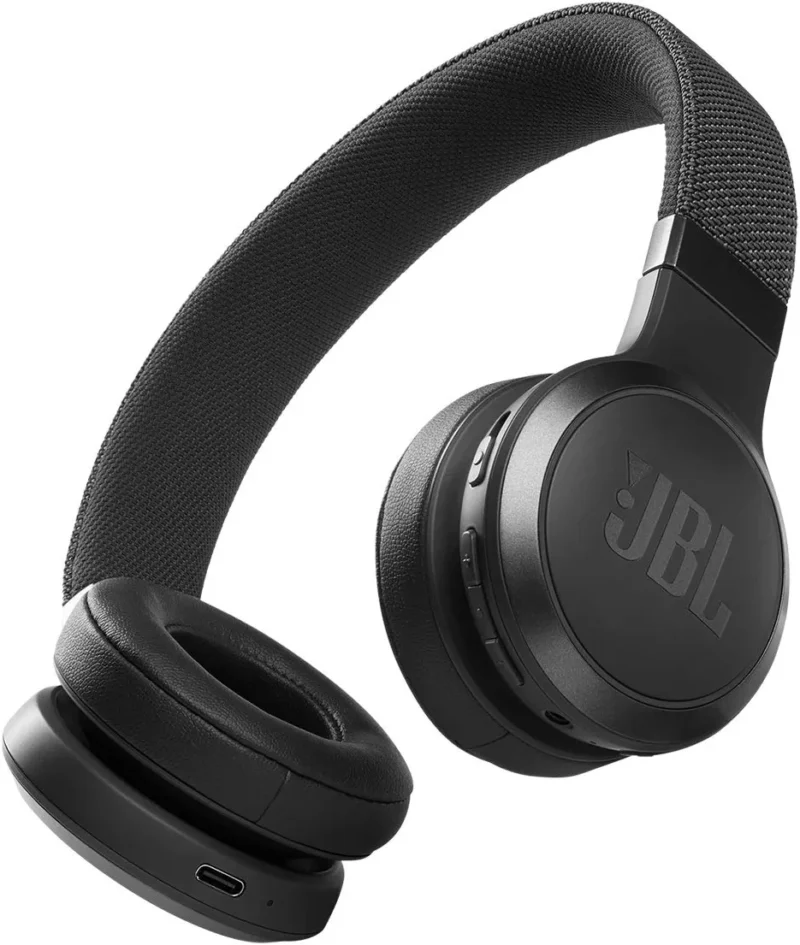 If your librarian is sensitive to noises and prefers a quiet space to curl up and read a good book, then they will absolutely love noise-canceling headphones. It's a little bit on the expensive side, but if budget is not an issue for you, then this is the ideal gift for your librarian!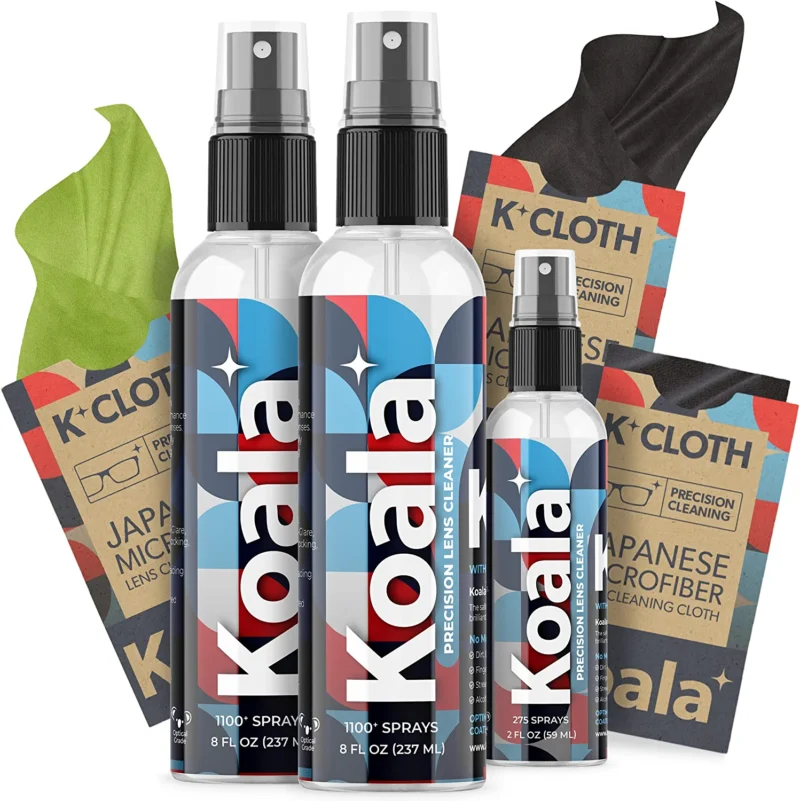 If your librarian wears eyeglasses on a daily basis, then this eyeglass lens cleaner kit is a must-have for them! It can be quite annoying when eyeglasses get foggy or blurry due to fingerprints and other sources, but with this around they won't have to worry about such things!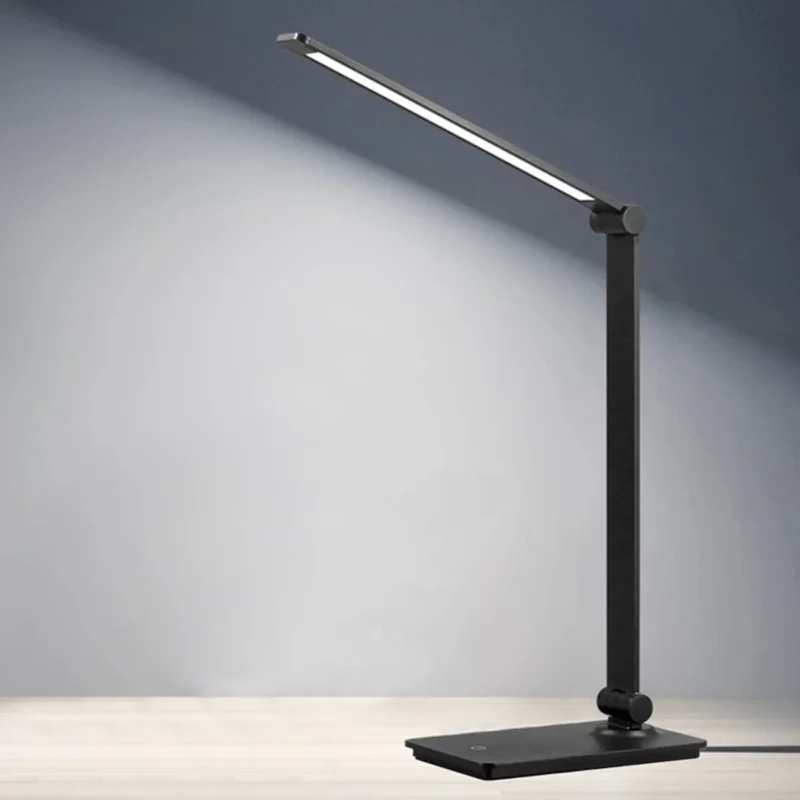 Whether your local librarian likes to read at night or not, having a table lamp is quite handy. A table lamp can have many uses and this particular model has 3 levels of brightness that can be adjustable.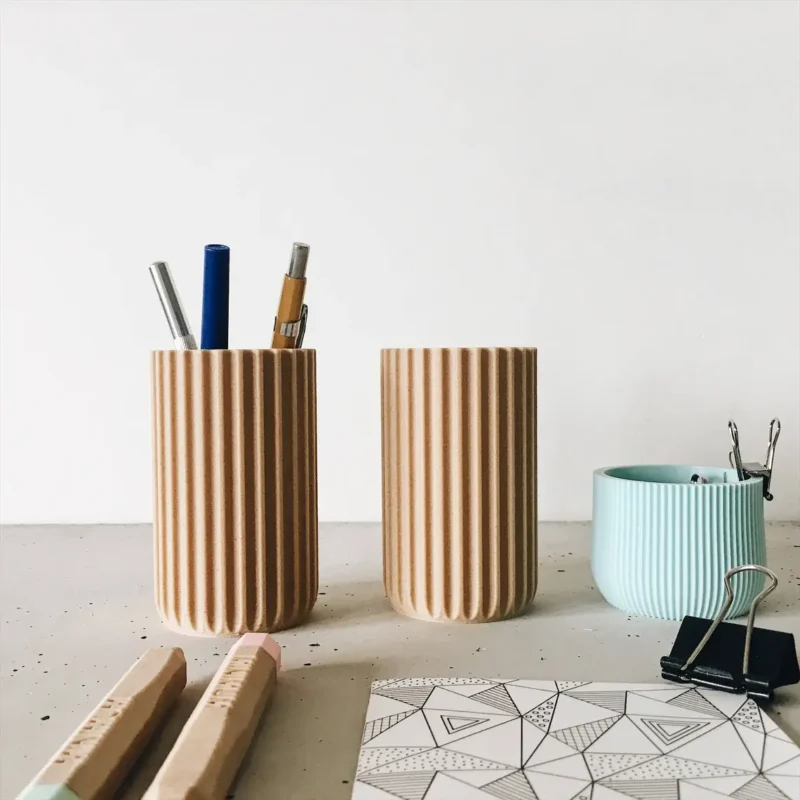 Pen holders might not be the first thing on your mind when you think of ideas for gifts for your librarian but these novelty items can be a treat as well! These have great aesthetics and your librarian can use this around their office.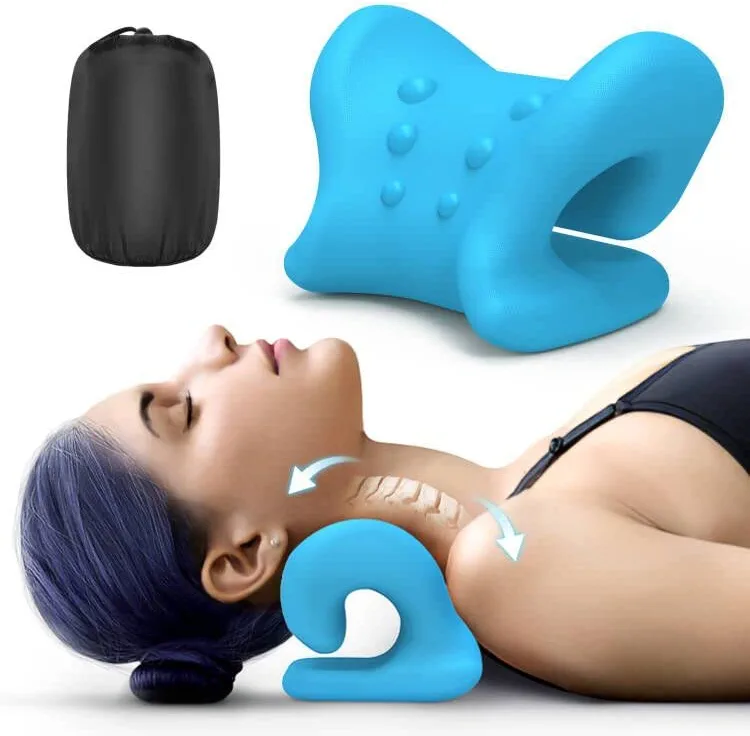 Working at a library can be stressful at times as well as physically exhausting. Having to carry all those books and sorting them into their proper shelves is hard work. So to show your appreciation to your local librarian, you definitely should consider giving them this neck stretcher to relieve neck pain.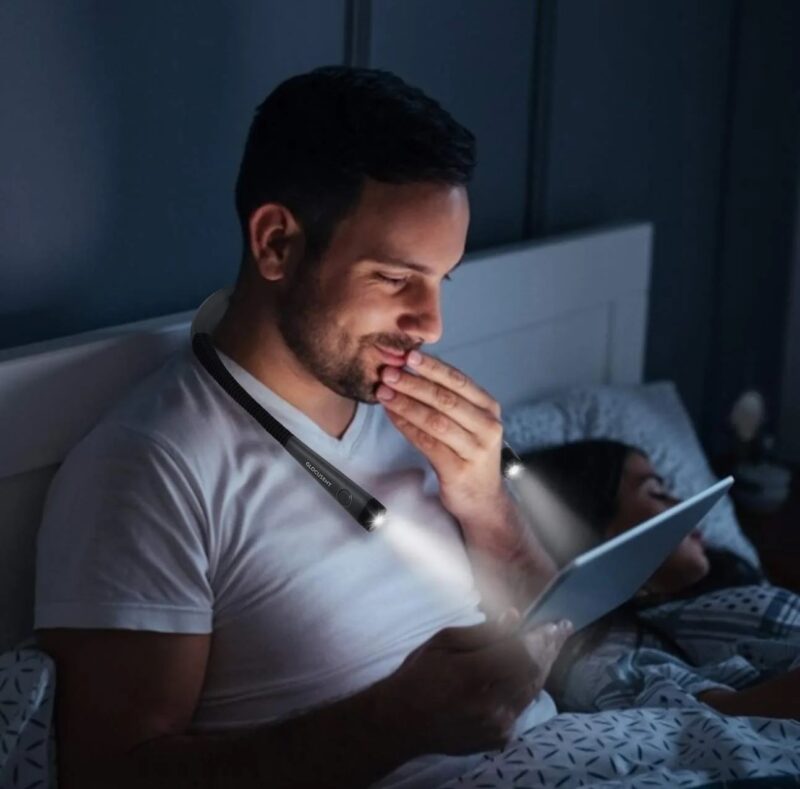 Looking for a gift that is both ergonomic and has a lot of utility for your local librarian? Then you should definitely check out this Glocusent LED Neck Reading Light! They won't have to turn off their bedside lamp to read their book of choice with this around their neck!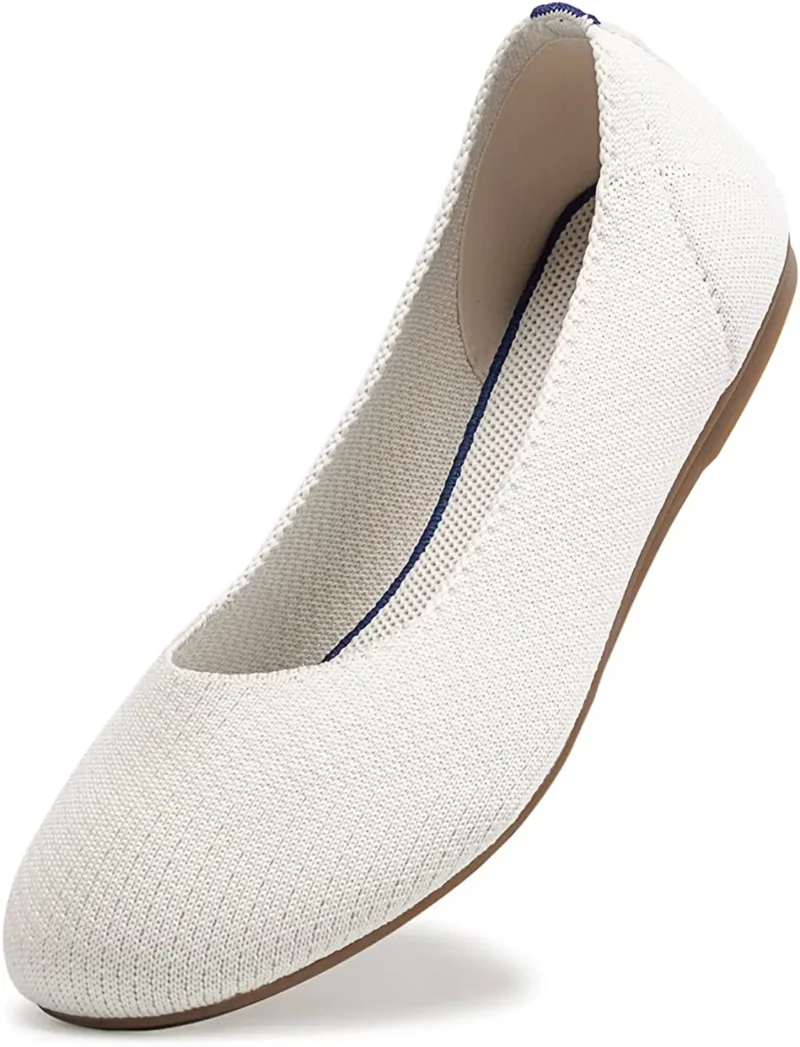 Librarians move around a lot when they're organizing bookshelves, so a pair of comfortable flats would be such a great thing to have for them!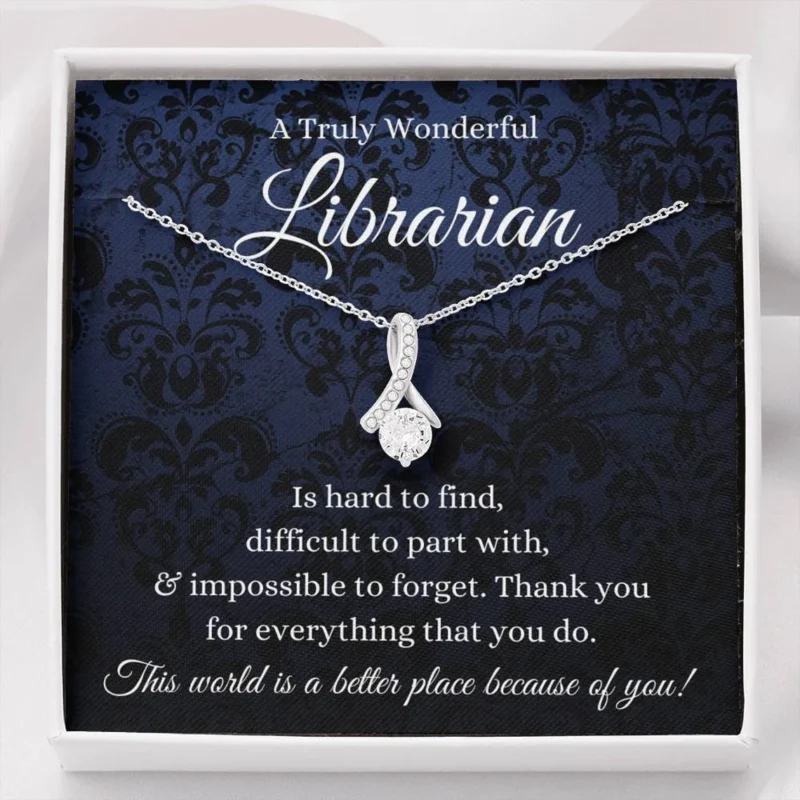 Looking for gift ideas for librarians that are a bit more personalized? If you know your librarian well, then this necklace is the perfect gift for her. What better way to show your librarian your appreciation than with a piece of jewelry along with a thoughtful dedication just for them?
Hopefully, these gift ideas for librarians helped you move in the right track! Enjoy!