While the leaves turn brilliant shades of gold and the air gains a delightful crispness, it's the perfect time for a revamp and embrace the latest fall hairstyles trending in 2023!
Embrace the season of change in style – it's time to bid farewell to the sun-soaked days of summer and welcome the beauty of fall. As nature adorns itself with a breathtaking array of colors, why should your hair be left behind?
The air turns crisper, hinting at the coziness that's just around the corner. Isn't it the perfect time to embrace a hair change that reflects this comfort? From luscious curls that mimic falling leaves to sleek, polished looks perfect for those sophisticated autumn dinner dates.
This year, perhaps your hair becomes a canvas for the rich and vibrant hues of autumn. The amber tones, deep reds, and golden shades, as well as some cool-toned hair colors that are dominating the trends and search boxes this year have found their places in our well-curated list!
Whether you're yearning for a subtle tweak or a head-turning makeover, these fall hairstyles have been carefully selected to cater to every taste and preference.
Trending Fall Hairstyles To Try Out
Step into the cozy embrace of the fall season with a fresh new look!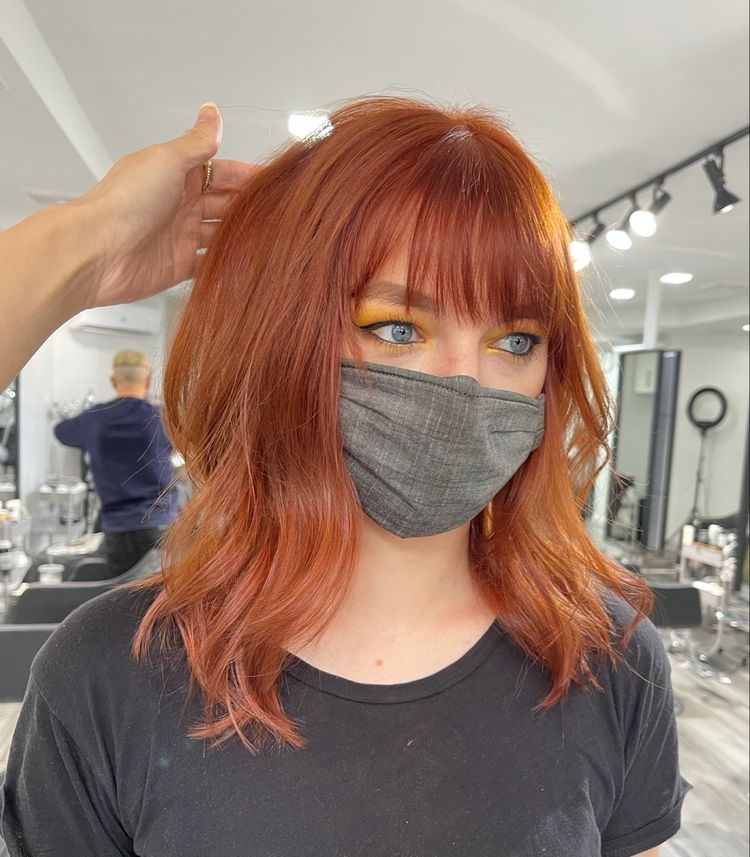 The gorgeous warm tones of copper hair are definitely making their rounds all throughout this year. I think I've lost count of all the celebrities and influencers I've seen sporting these beautiful autumn hues on their manes. So if you haven't tried out getting copper hair, this is the perfect chance for you!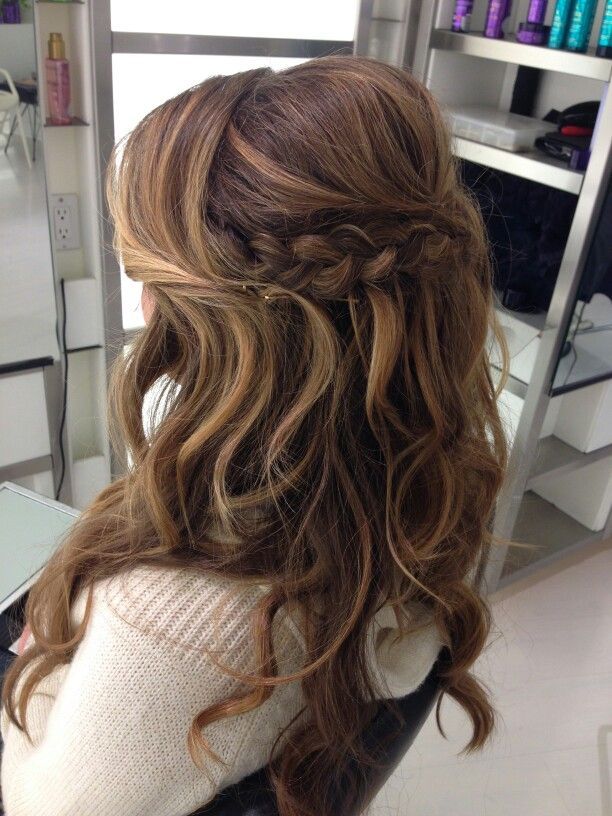 If copper hair is a little too much for you and you prefer subtle and more natural hues, then you can never go wrong with honeyed highlights against a luscious chocolate base color. Warm hues are definitely the way to go this fall season!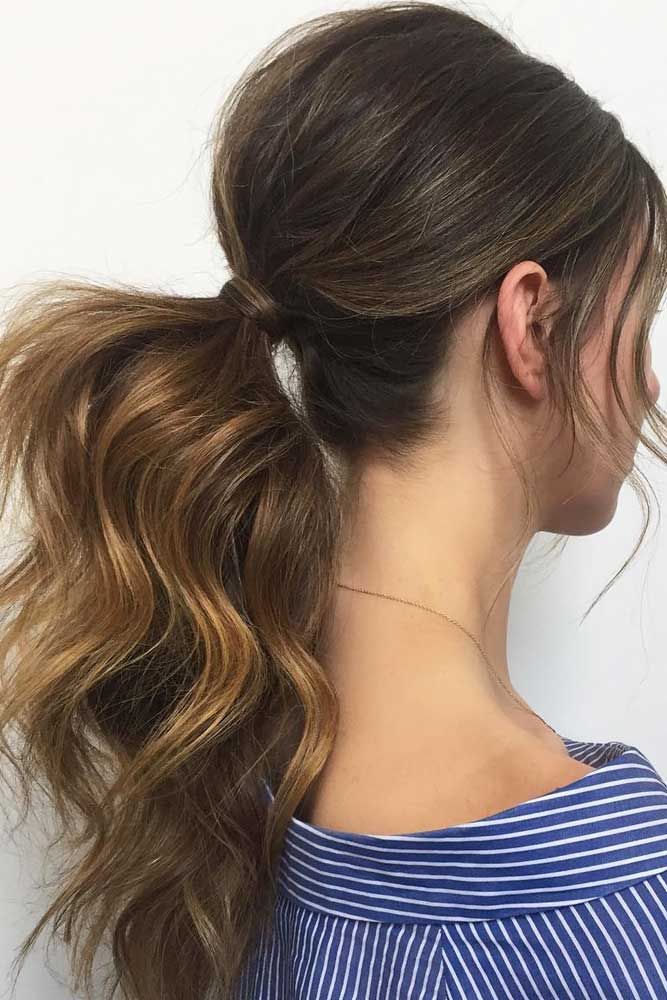 Transform into a radiant goddess with a bronzy balayage for your fall hairstyles this autumn season. Rich bronze undertones intermingle with subtle highlights, giving your hair a multidimensional shimmer. This captivating style adds depth and movement to your locks, making them appear alive with every turn!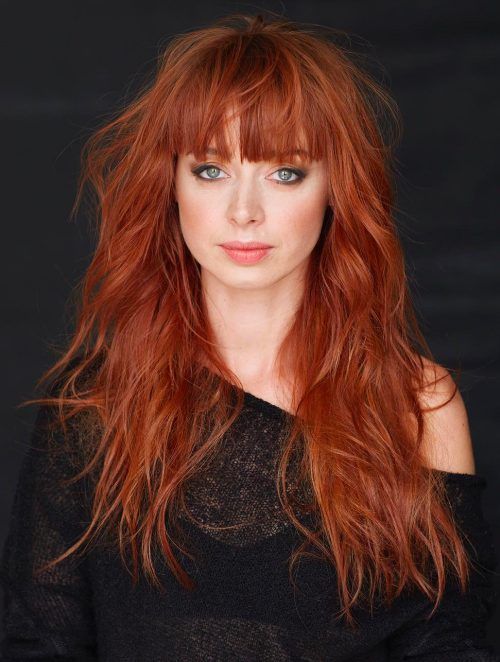 The deep and rich undertones of this bright copper shade create a sophisticated yet daring look that's perfect for those seeking a touch of drama. Whether your hair is straight or curly, this hue will give you that fiery, fierce glow!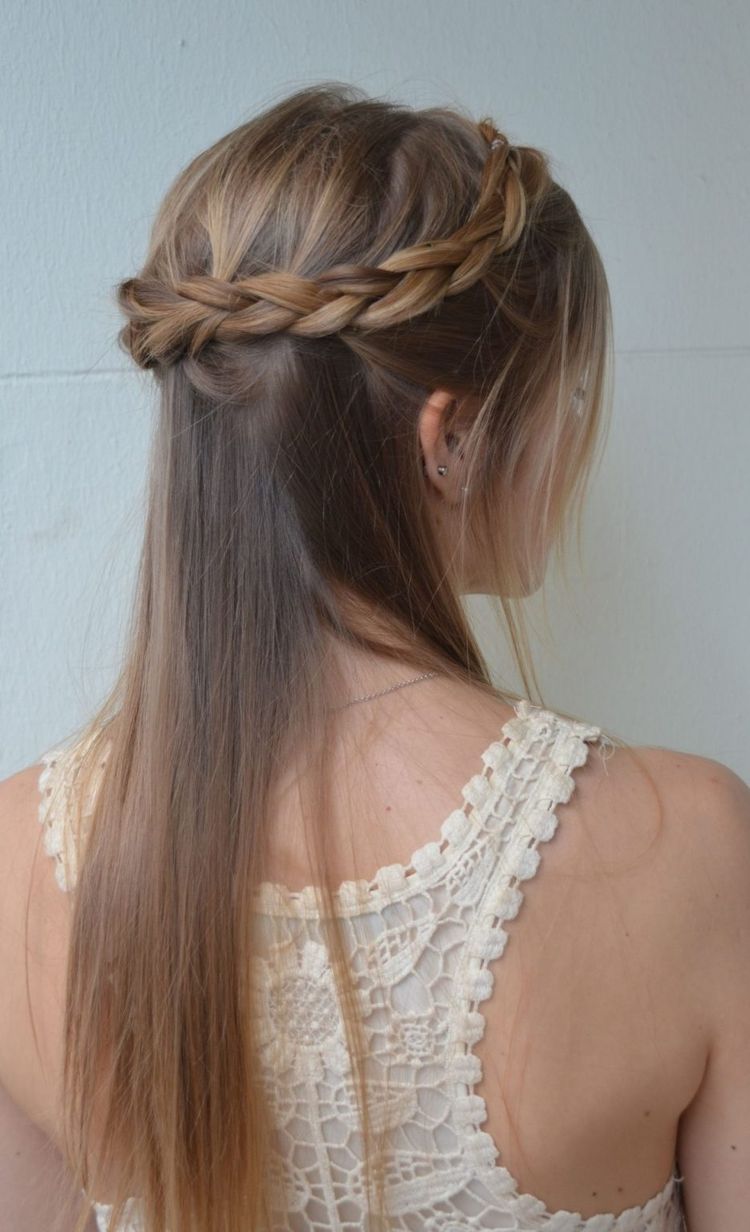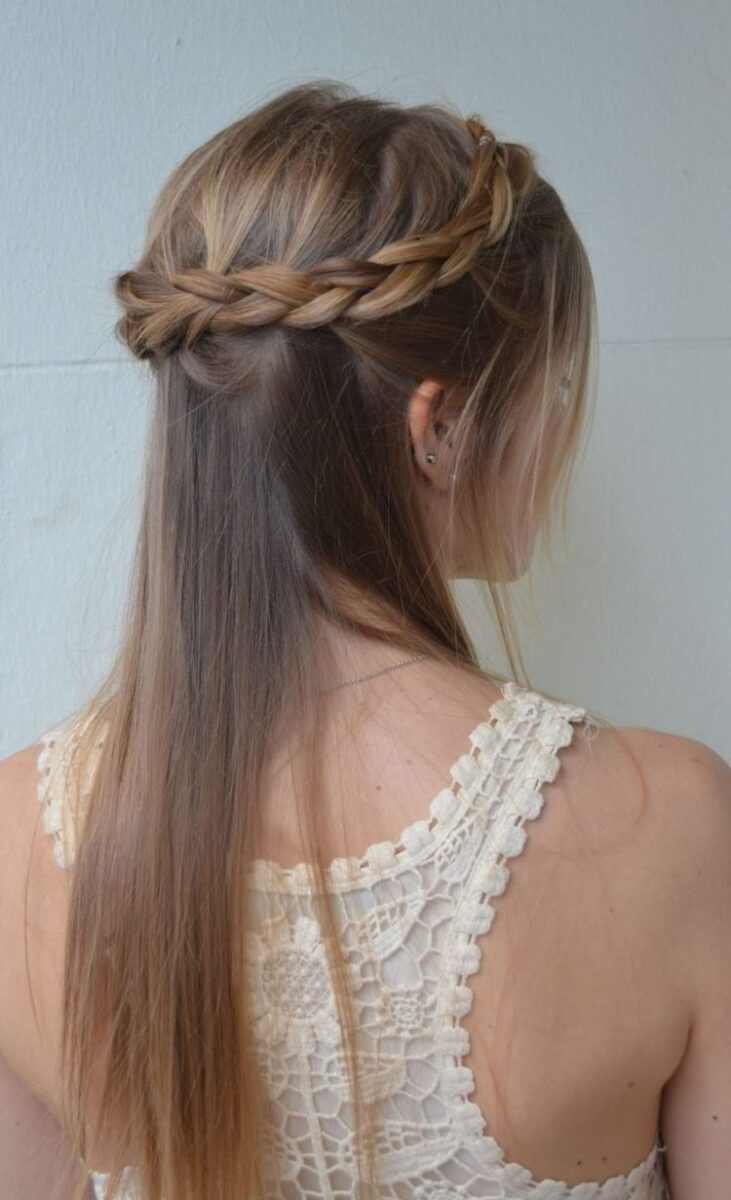 Summer may be nearing its end but that shouldn't stop you from getting these beautiful sun-kissed locks. As if you've spent your days basking on a tropical beach, this style seamlessly blends darker roots with sunlit ends. The result? A breezy and carefree look that captures the spirit of endless summer while you enjoy the crisp air of the fall season.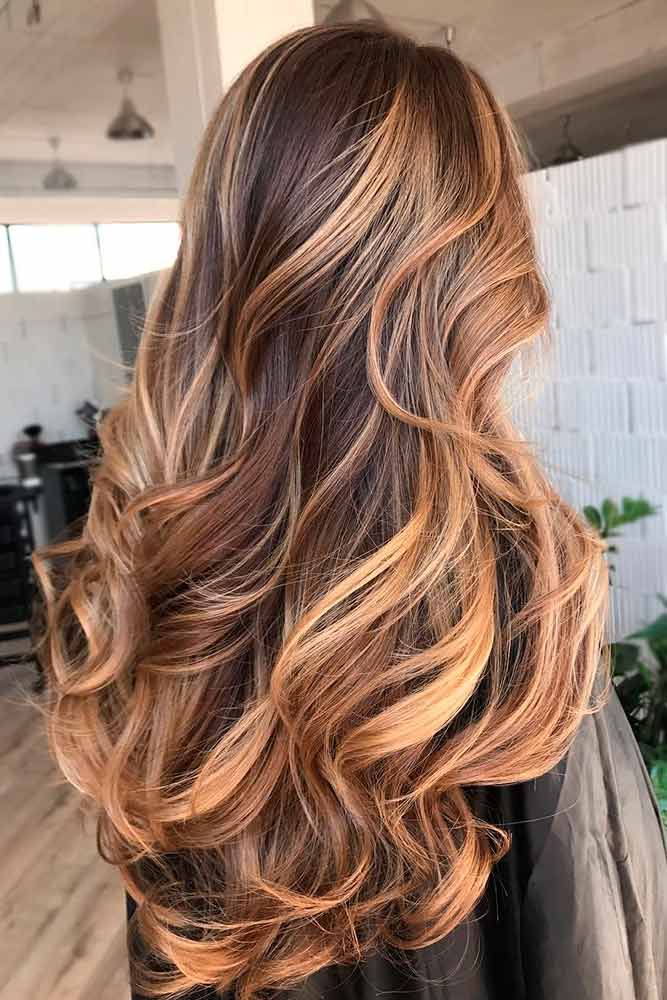 Unveil a radiant transformation with this super warm golden blonde balayage. As if touched by the sun's golden rays, your hair comes to life with a luminous glow. Not to mention, this versatile look complements a range of skin tones and hair textures, making it a go-to choice for those wanting a captivating yet natural vibe.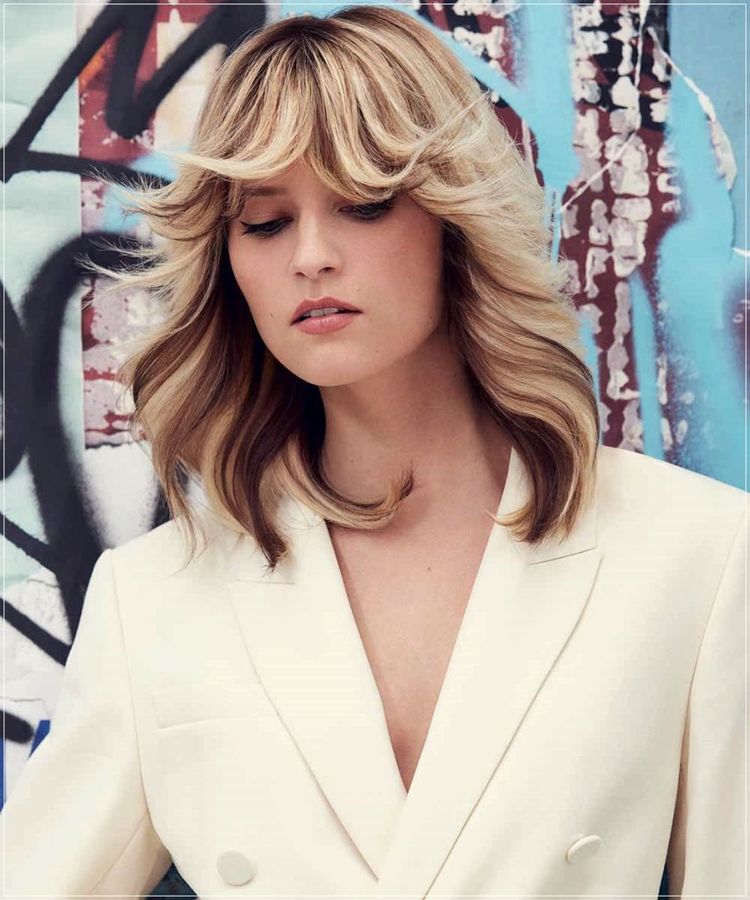 For something fashion-forward, this fall hairstyle is utterly gorgeous! Infuse your locks with the sweetness of vanilla cream in a light blonde shade. This soft and inviting hue adds a touch of warmth to your look. Whether your hair cascades in loose waves or sits in a chic medium-layered bob, this shade emanates a sense of understated luxury.
Embrace the gradual transition of seasons with a cool blonde balayage. Darker roots flow seamlessly into cooler, lighter highlights, mimicking the gentle transition from day to night. This style offers a sophisticated, chic look that's perfect for any cool girl!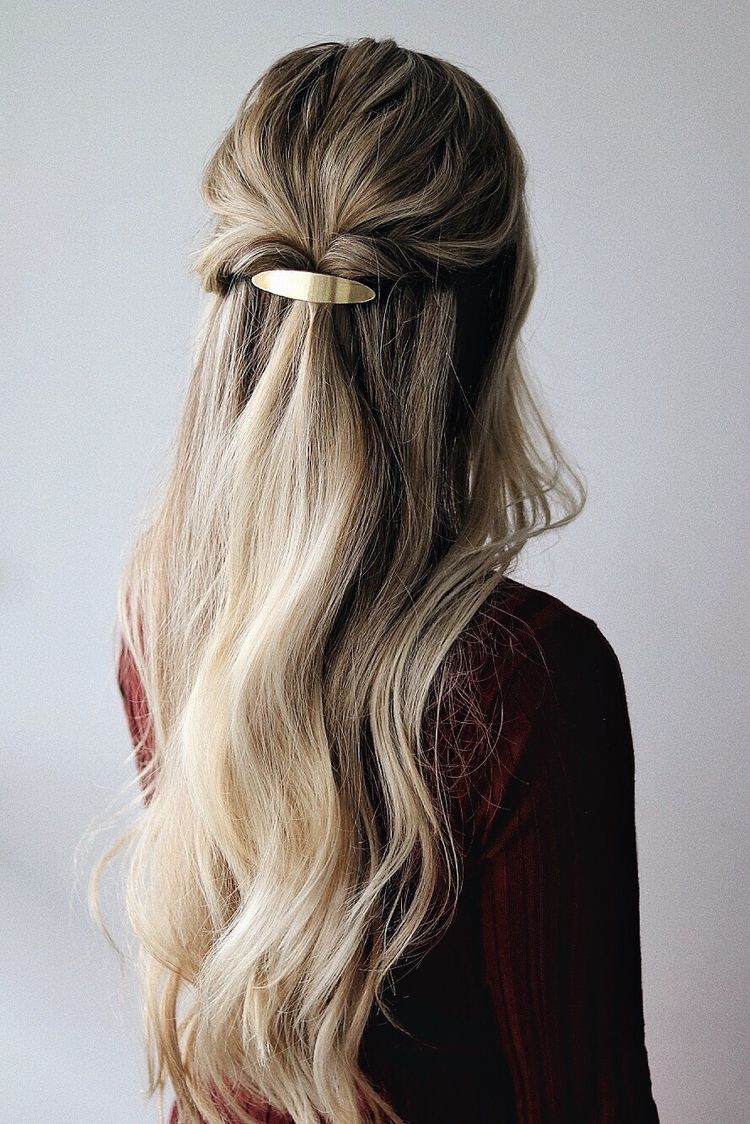 This shade captures the pristine beauty of pearls, emitting a soft and enchanting glow. With its ethereal charm, this fall hairstyle will add a touch of elegance to your everyday style.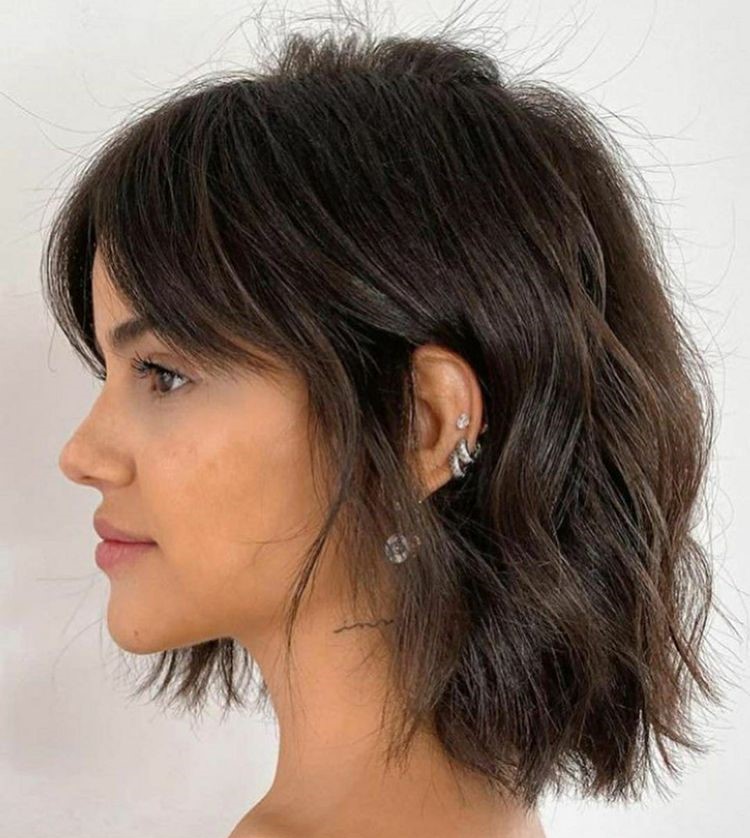 Textured bobs have such an effortless beauty to them. The subtle layers add depth and movement to your hair, creating a dynamic look that's both modern and low-maintenance. Moreover, this style is a fantastic choice for those who appreciate a touch of casual sophistication.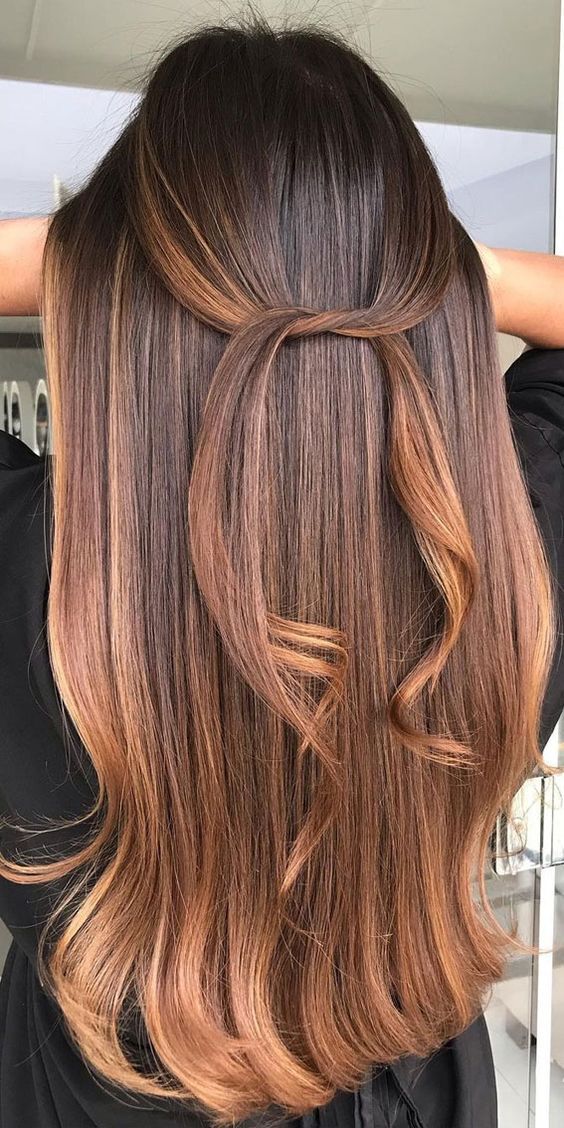 This spiced copper hair color with cinnamon undertones is utterly gorgeous. The multidimensional hue captures the essence of the fall season, infusing warmth and depth into your locks. Whether you opt for a full head of color or highlights, you'll surely embody the cozy charm of the season!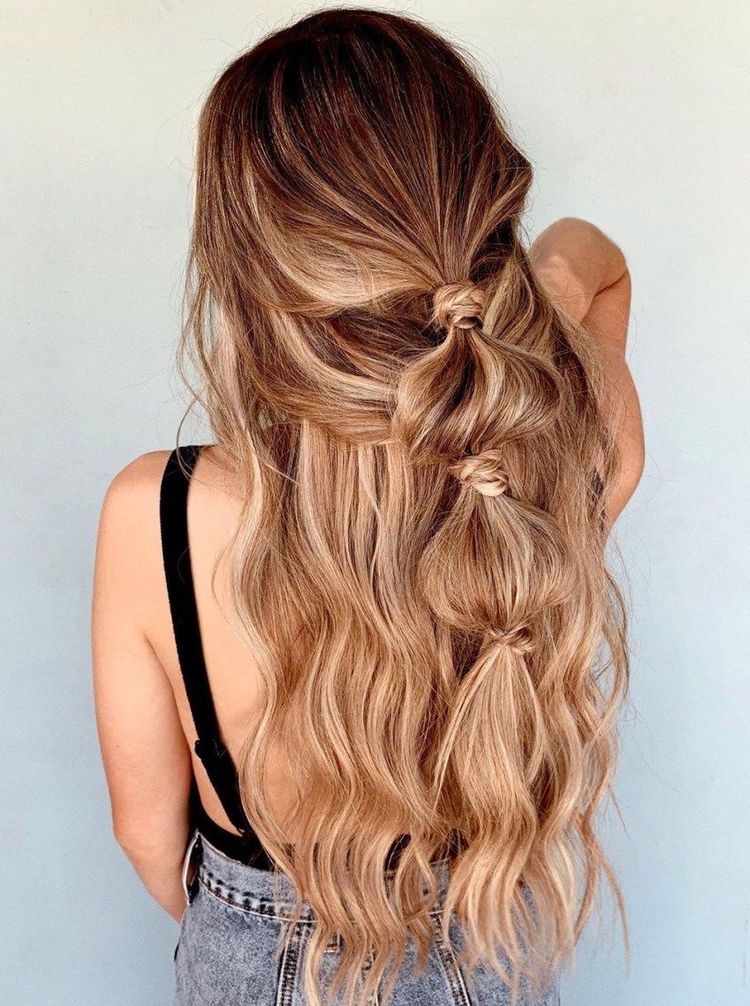 Delicate streaks of honey and caramel seamlessly blend into your natural hair, creating a sun-kissed effect that's perfect year-round. If you want to infuse your hairstyle with a summery vibe this fall season, this is one of the top fall hairstyles!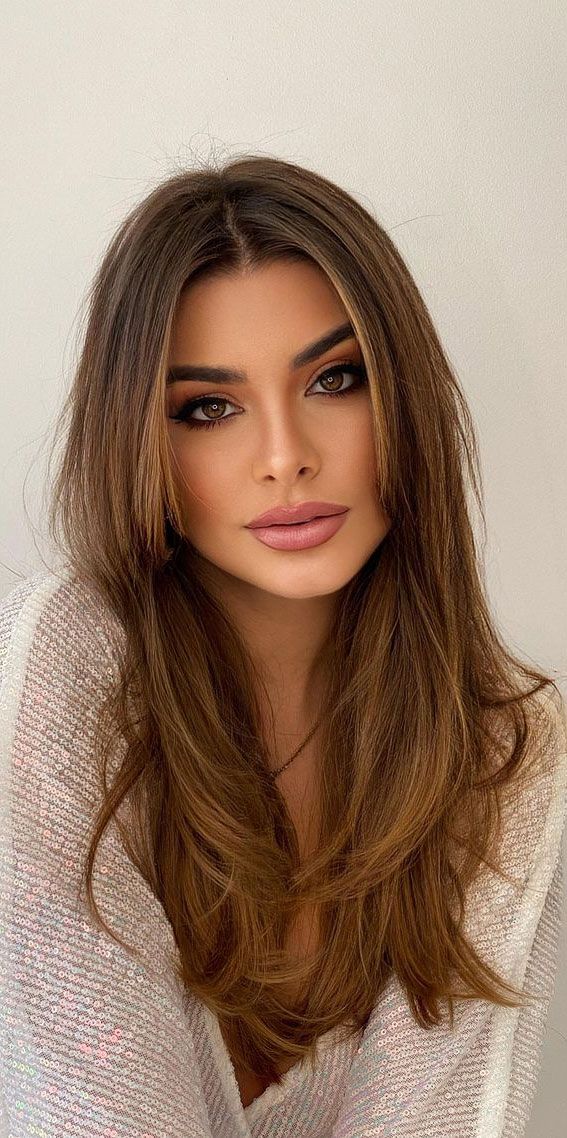 This luscious shade captures the rich tones of caramel and chocolate, instantly adding a touch of warmth and richness to your appearance. Whether you have short locks or long tresses, toffee brown infuses your style with a layer of decadence.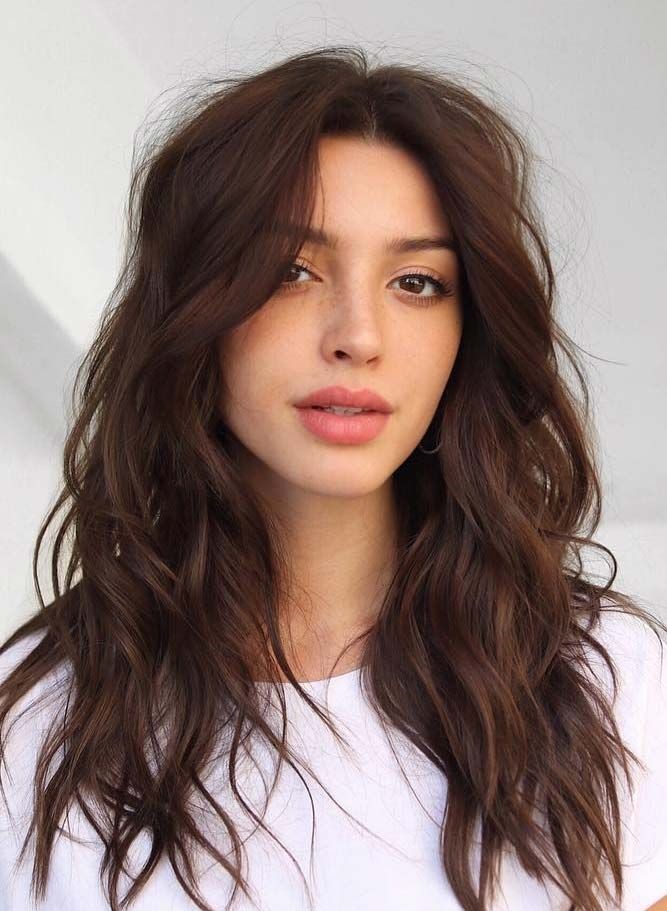 This beautiful chocolate brown hair is as indulgent as it sounds! The warm shade adds depth and dimension to your tresses, creating a look that's as sweet as your favorite treat.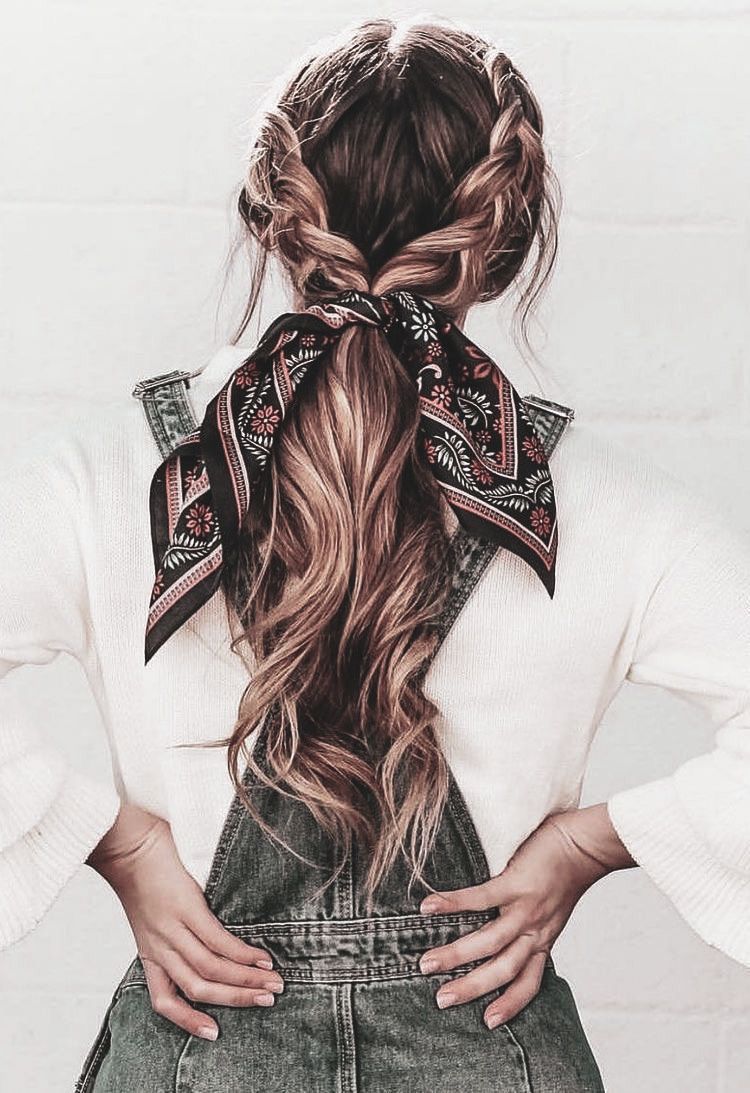 Elevate your style with a champagne blonde balayage. The delicate blend of cool and warm undertones creates a harmonious contrast that's both refined and alluring. This shade is the epitome of timeless elegance that never goes out of fashion.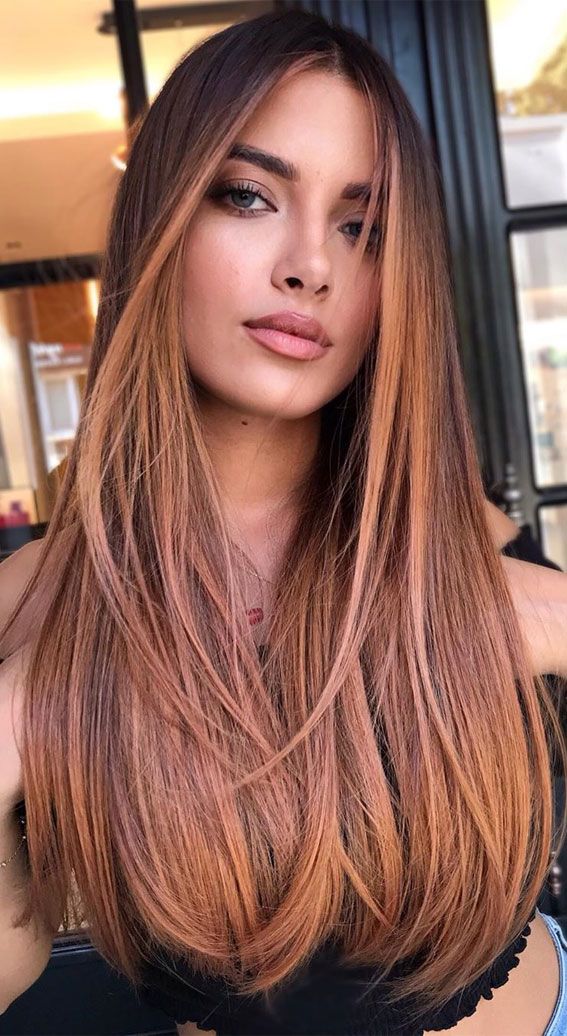 Transition into a new level of elegance with bronzed copper hair. Like a piece of fine metalwork, this shade showcases a perfect balance of warmth and depth.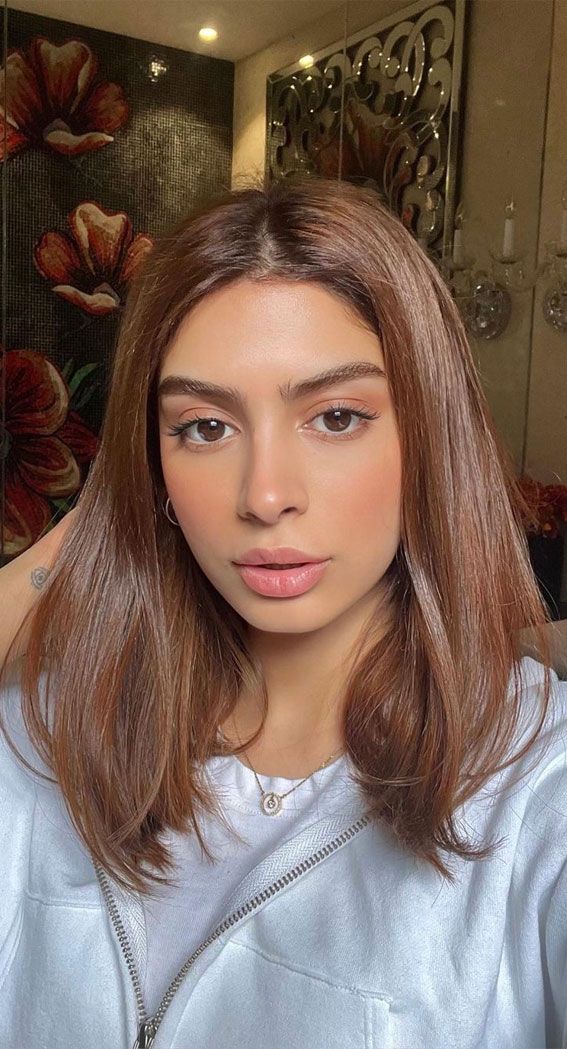 This light chestnut brown hair is such a timeless choice for those who want to add some warmth to their fall hairstyles. It's a versatile color that will suit any style and skin tone!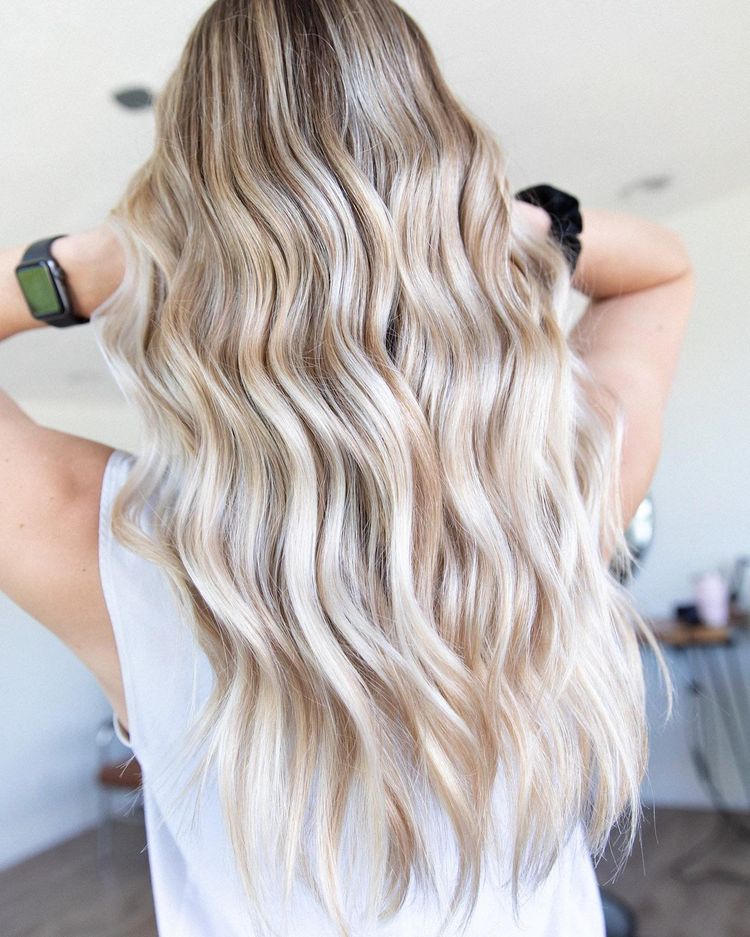 The cool, almost silver tones of this particular fall hairstyle lend a touch of sophistication to your appearance, making it an excellent choice for those who appreciate bright, icy looks!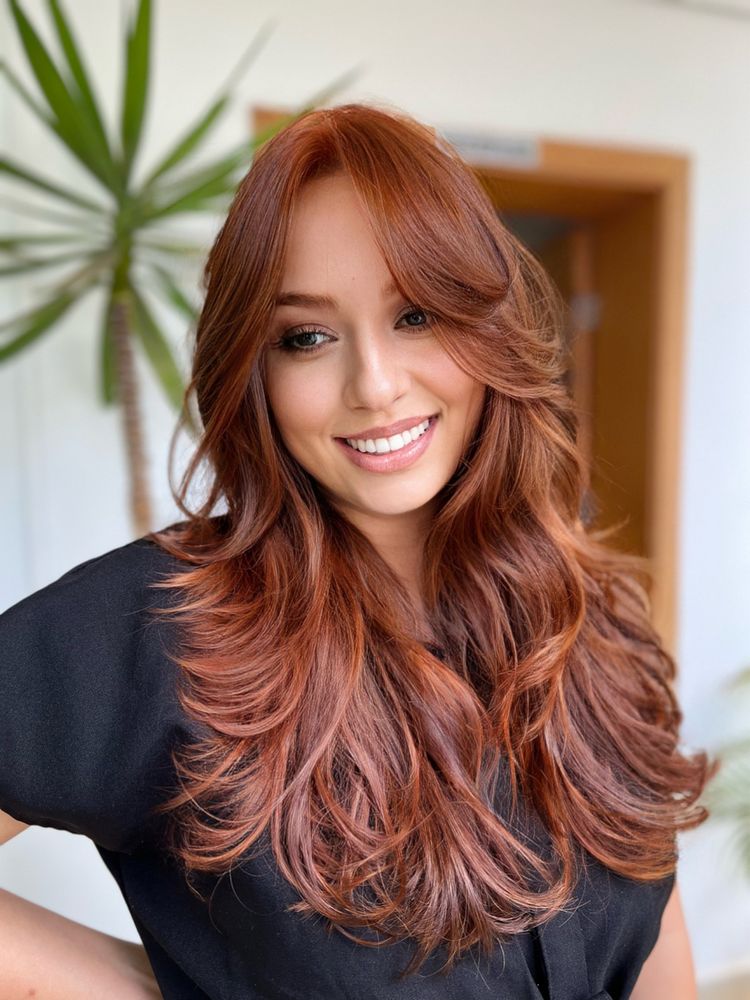 Unleash your inner trendsetter with a bold copper hair transformation. This shade is for those who crave a head-turning look that exudes confidence. The fearless and fiery nature of bold copper hair will make you feel empowered and ready to conquer the world this fall season.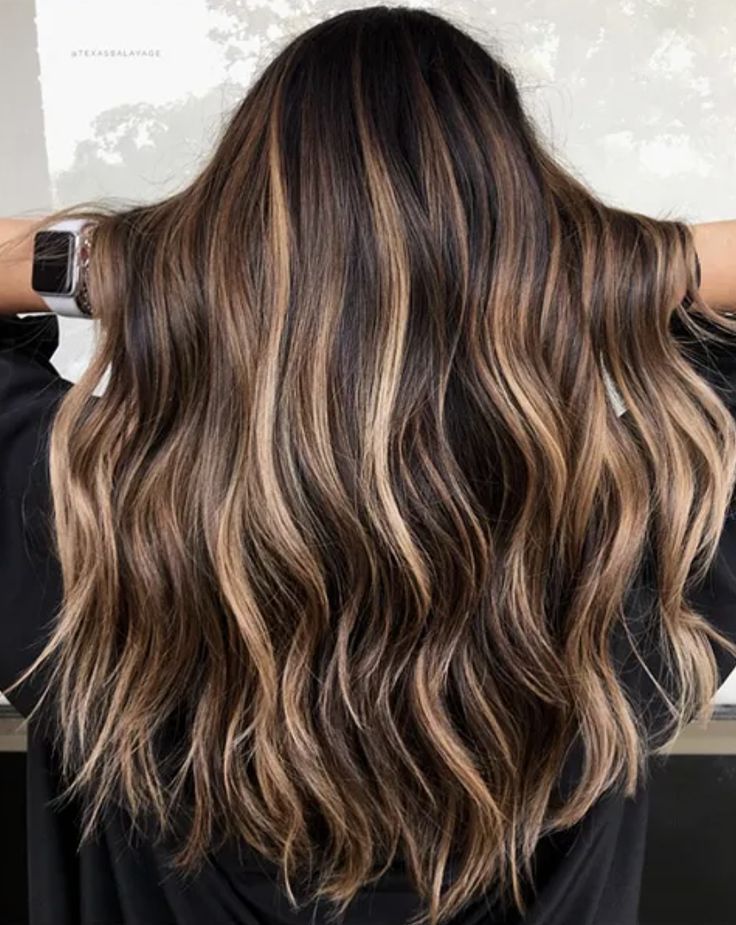 The seamless blend of warm blonde shades against a brunette base color offers a touch of drama and sophistication that's perfect for making a statement. Not to mention, the stark contrast of colors is quite stunning to look at!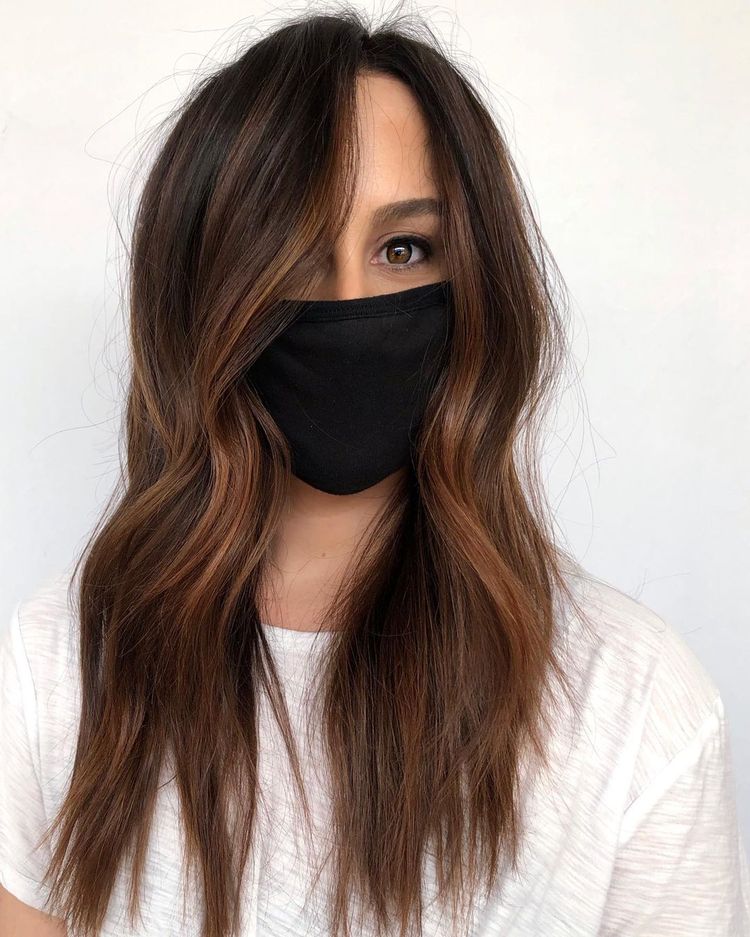 If you don't want to put your hair all through that bleach damage and just want a subtle change in your current hairstyle, then this warm brown tones might be the perfect addition to your locks!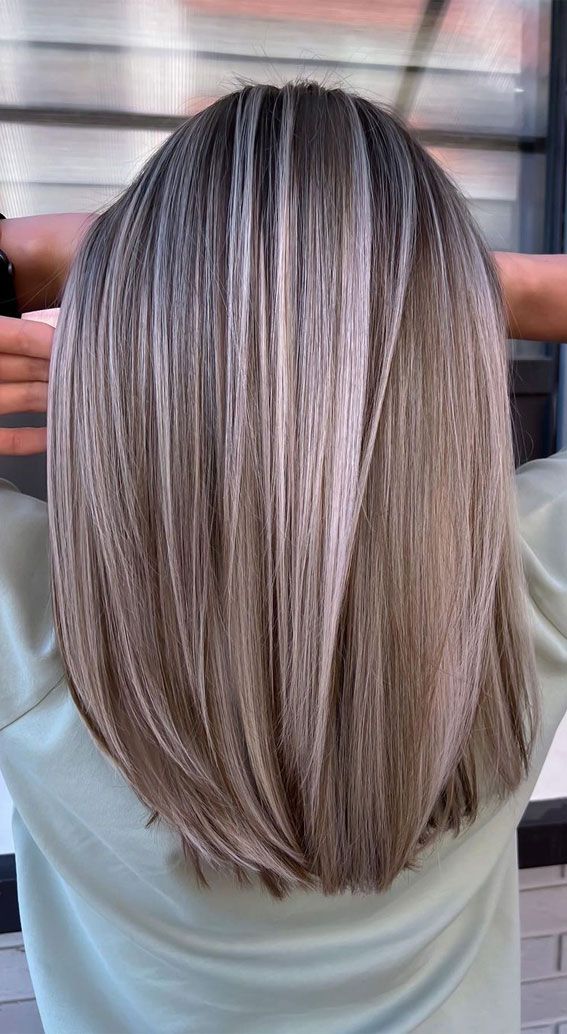 The silvery sheen of this particular hairstyle is quite stunning, don't you think? This multidimensional shade captures the ever-changing hues of a pearl, creating a mesmerizing effect that's both subtle and captivating. With every movement, your hair shimmers like a precious gem.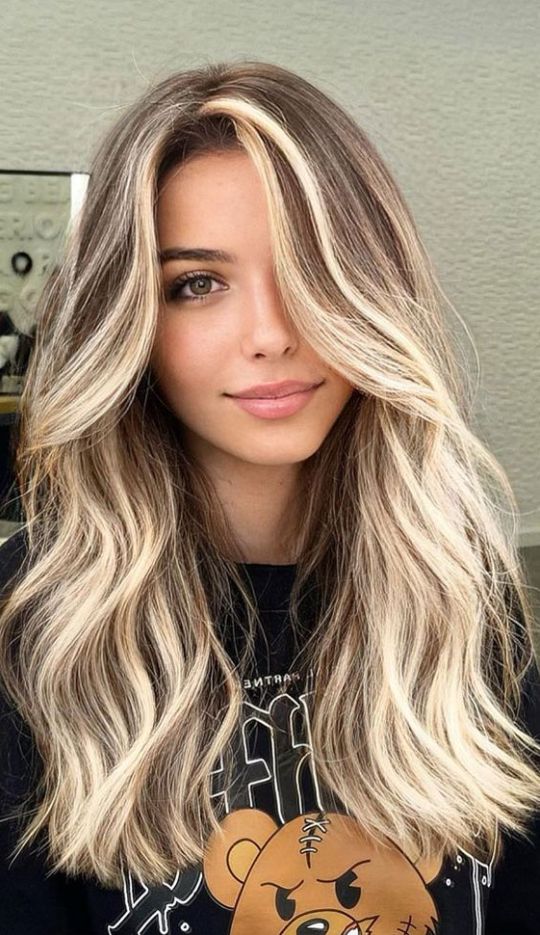 This fall season, capture the carefree spirit of the beach with sandy blonde hair that mirrors sun-kissed waves. A beachy hair look might just be the ideal hairstyle to those who like to go against seasonal trends!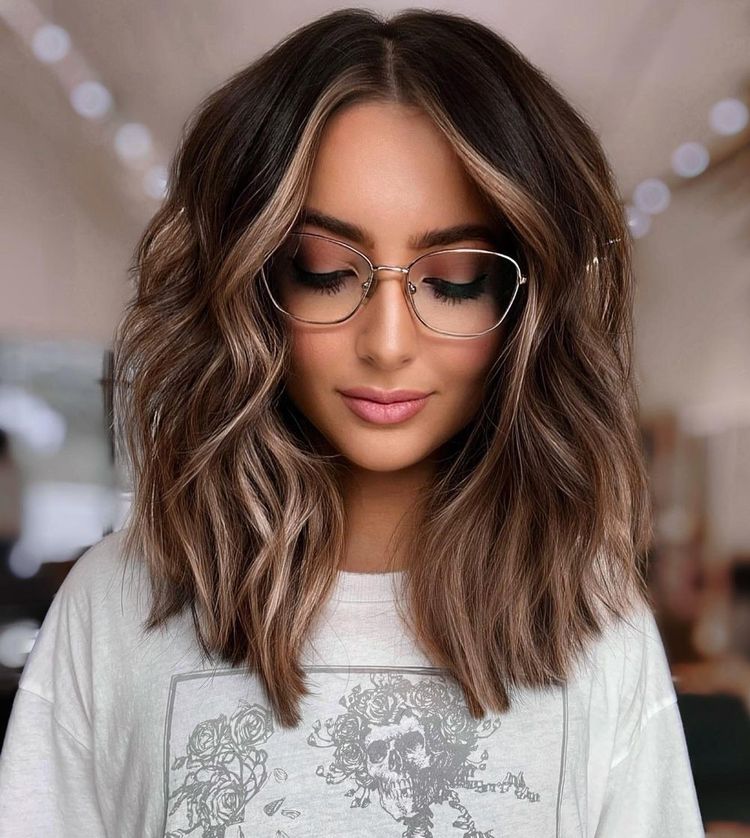 Infuse your locks with the sweetness of caramel-brown hair. This shade remains subtle while maintaining a sense of sophistication. Making it a fantastic choice for those who want a chic and stylish appearance.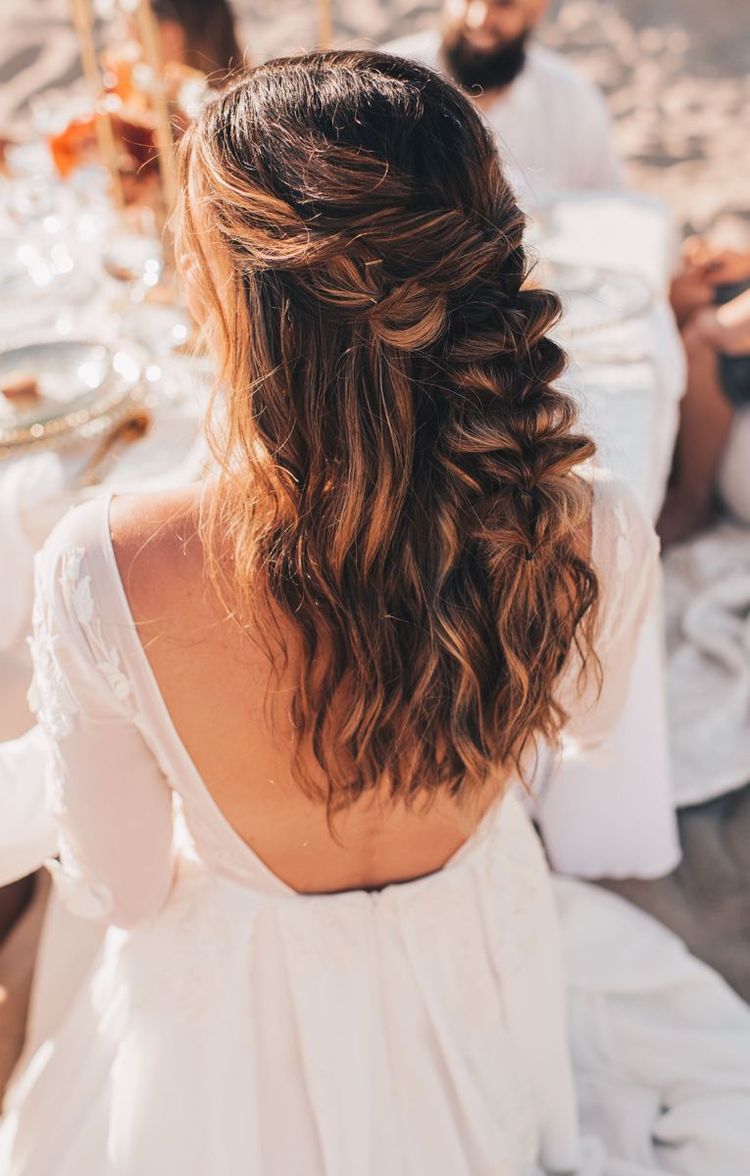 Whether you prefer straight locks or textured waves, deep golden brown hair brings a sense of cozy allure that's perfect for the autumn. Moreover, it has that romantic flair that's perfect for special nights with your special someone.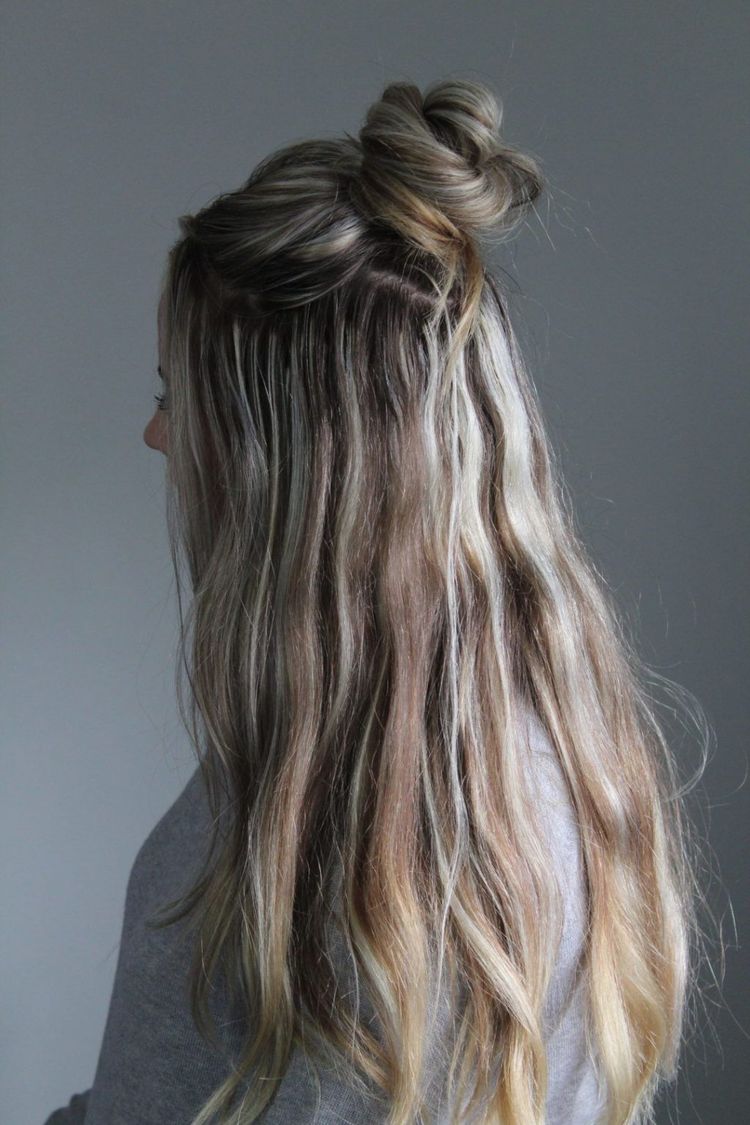 Like a precious opal, this particular hair color transitions between different blonde shades with every movement, creating a stunning and ever-changing appearance that's as unique as you are.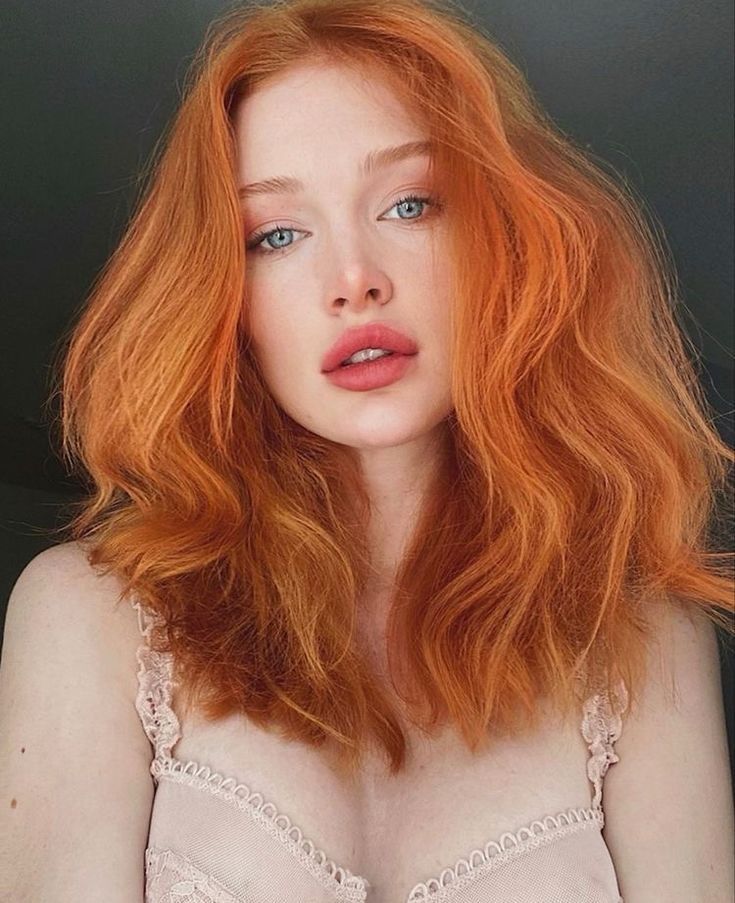 Copper hair is one of those hair colors that just perfectly suit any type of skintone and facial features you may have. So if you're looking for a dramatic change this fall season or simply want to mimic the color of the pumpkins you'll be collecting, this pumpkin copper shade is you!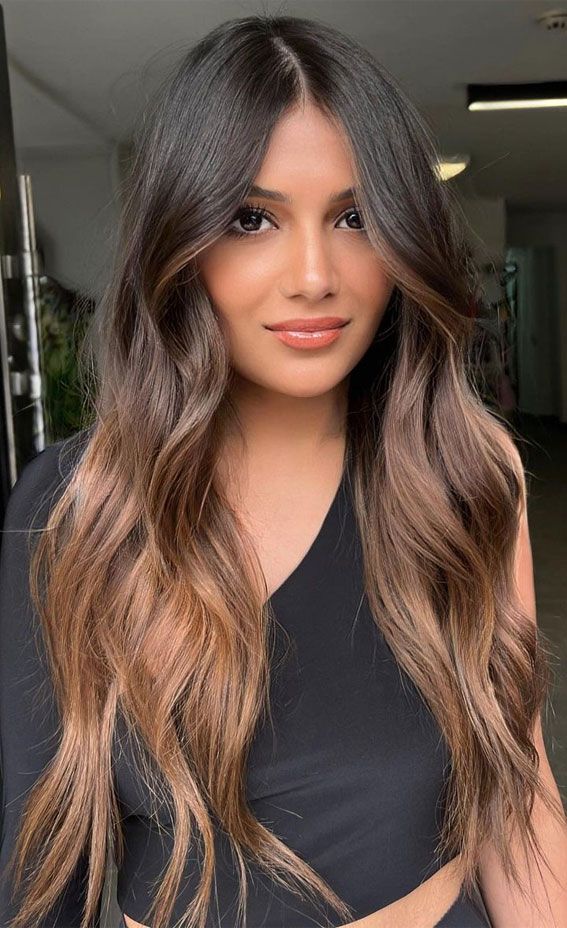 This shade is like wrapping yourself in a cozy blanket, adding warmth and richness to your style. Whether you prefer a sleek bob or loose waves, this toasty almond brown complements a variety of haircuts and textures.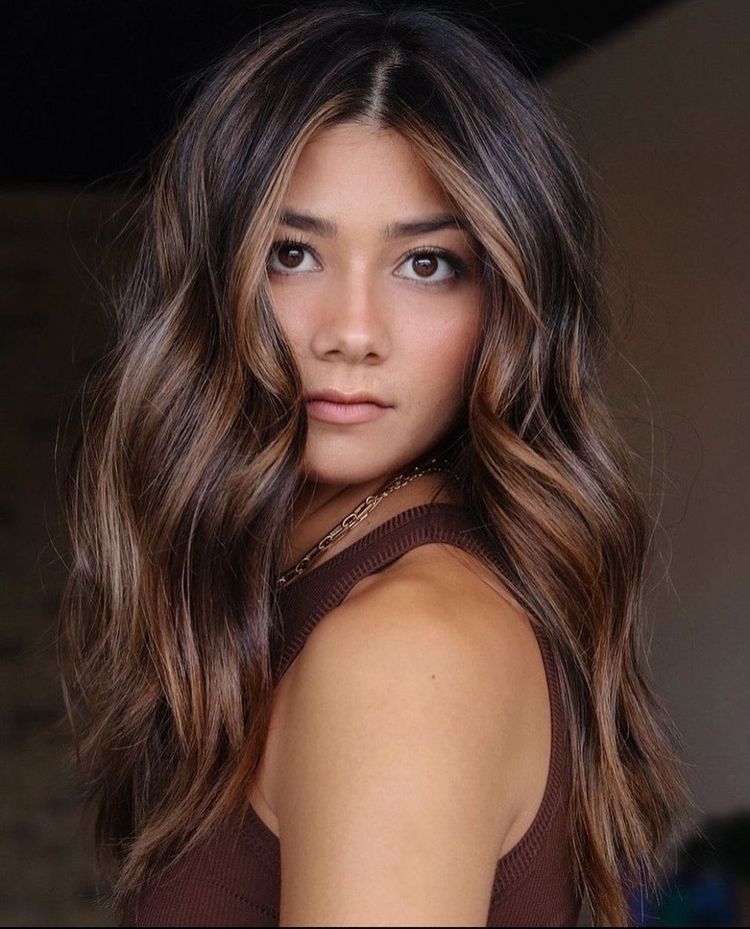 This medium brown shade exudes richness and depth, reminiscent of your favorite indulgence. The versatile nature of chocolate brown ensures you'll stand out in any setting, whether it's a laid-back gathering or a formal occasion.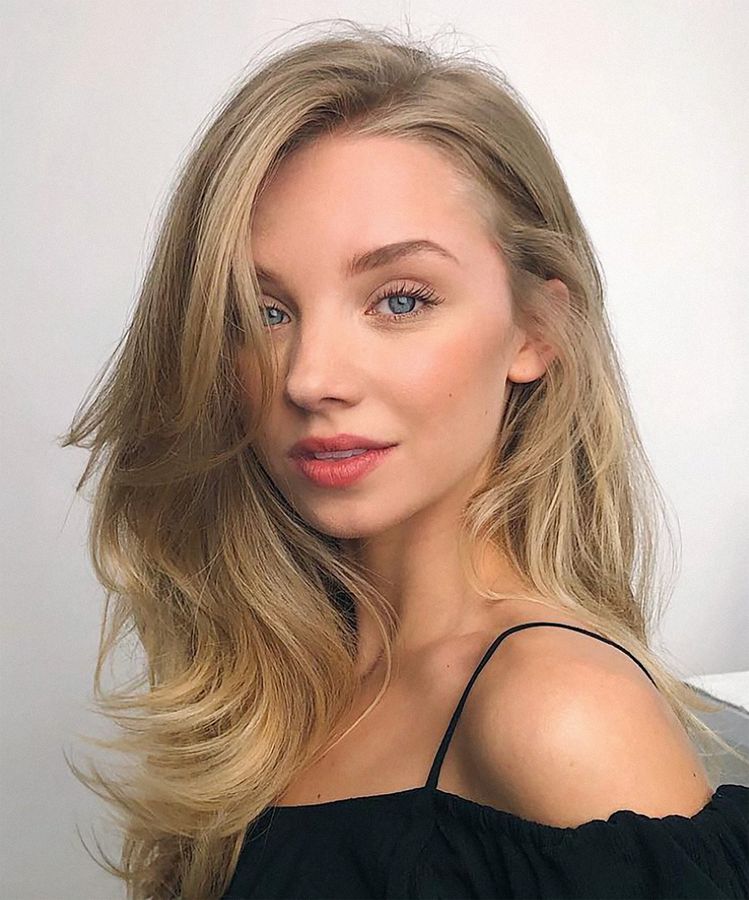 This buttery blonde shade is sure to compliment a myriad of skin tones. Moreover, this would also suit any other seasons like summer and winter just as well as fall.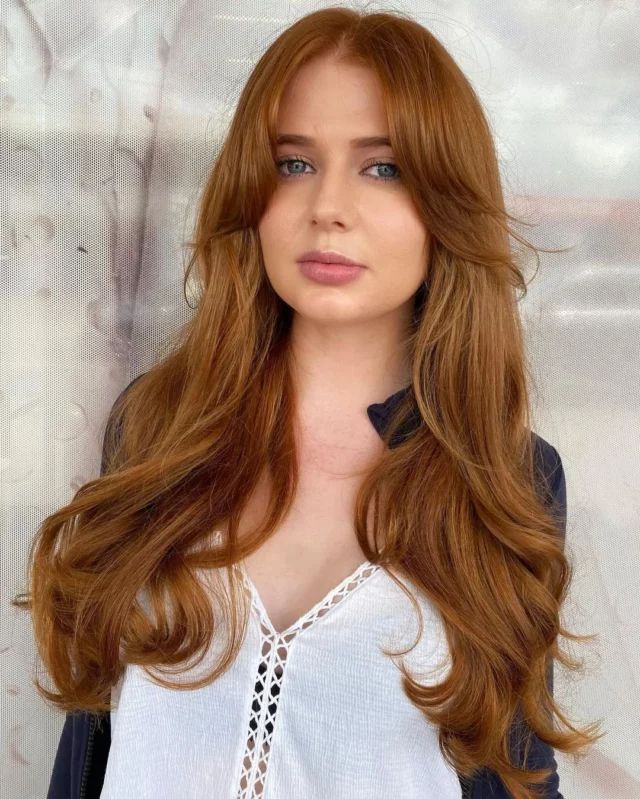 Mahogany intertwined with copper tones creates this gorgeous blend of golden, reddish hues that would fit the warm tones of the fall season. You're sure to turn heads wherever you go!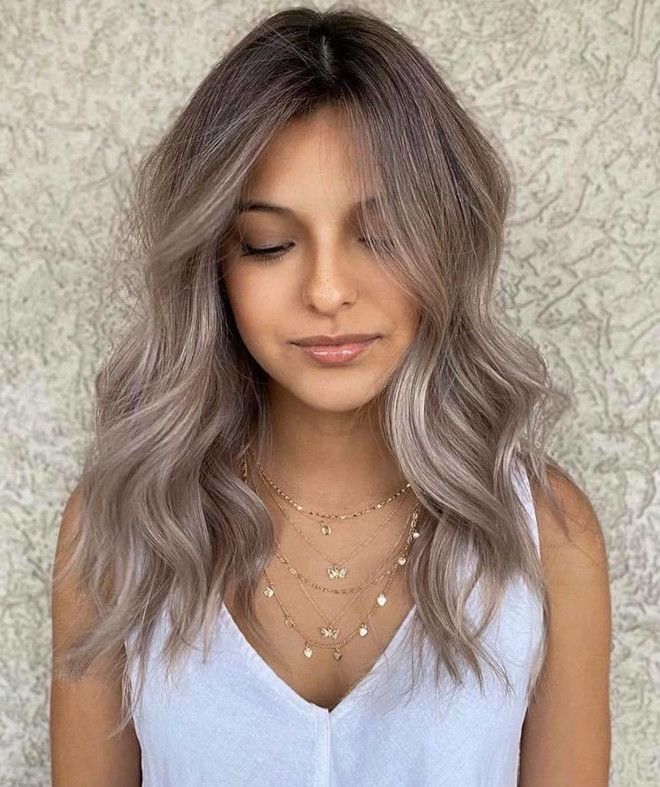 Ashy fall hairstyles will never go out of style. They've been such a timeless hair color that regardless of the time of the year, an ashy blonde hue on your tresses will give you a sophisticated yet chic look.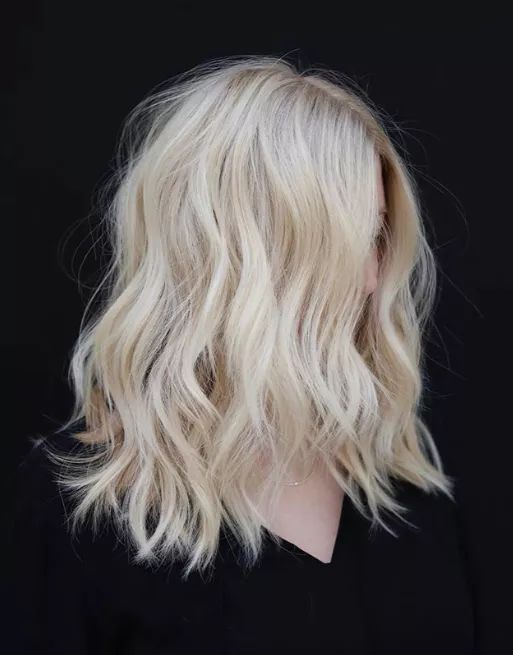 If you feel like you're ready to take the leap and join the platinum hair trends, then this fall season is the perfect chance to do it! If you have particularly dark hair, going blonde might take more than a few sessions on your stylist's chair. But once winter comes, you'll have the perfect icy look to complement the season!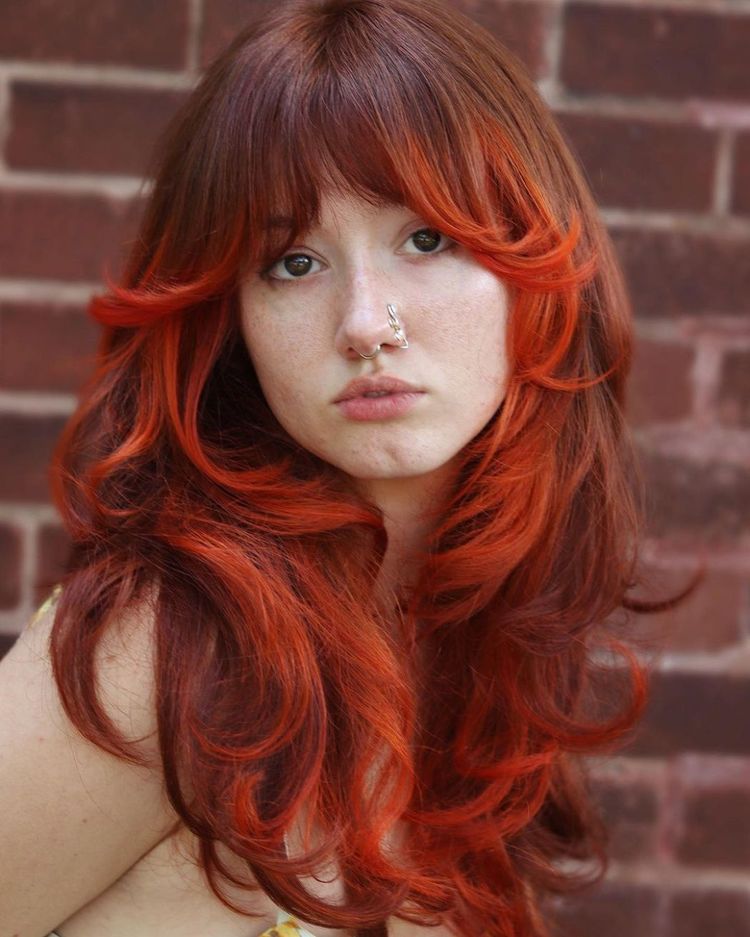 This fall season, opt for a bold, fiery auburn color for your gorgeous locks to turn heads wherever you go. Whether you're a fan of loose curls, wavy tresses, or sleek straight hair, auburn red hair ensures you'll make a striking impression.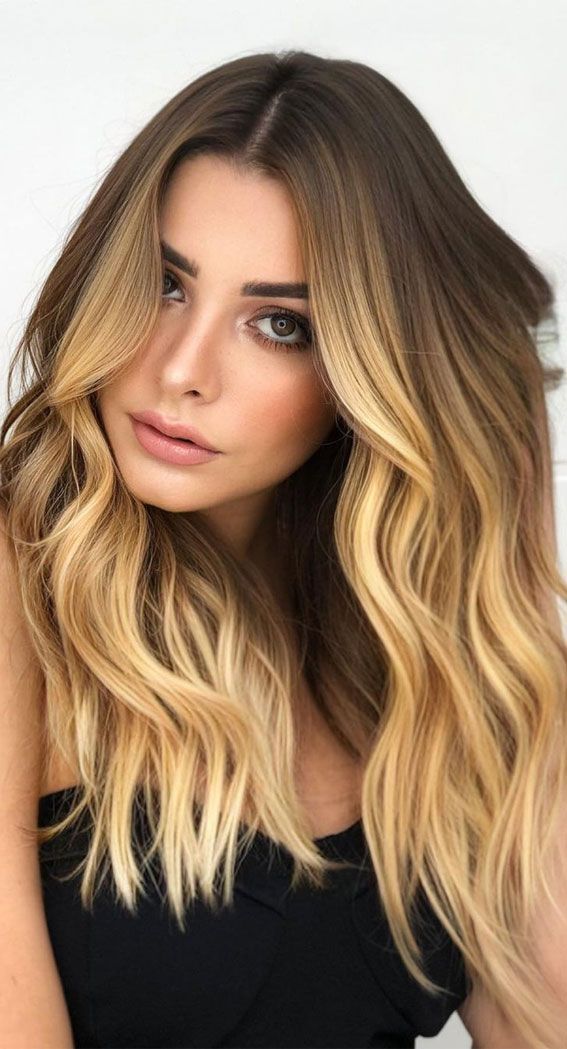 As if touched by the sun's golden rays, your hair comes to life with a luminous glow with these gorgeous blonde locks. If you want a hairstyle that has a lot of depth and dimension, opt for a balayage style from your stylist.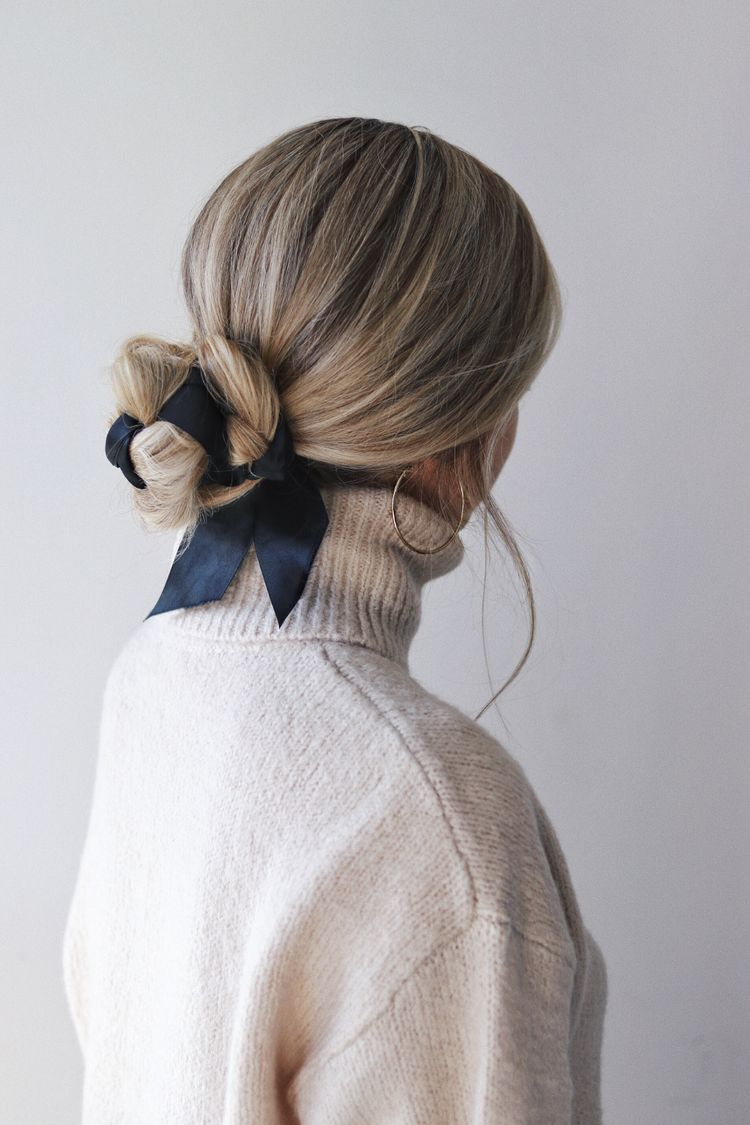 The soft and cool-toned hues of this fall hairstyle create a delicate contrast that's both graceful and classy. Making it the perfect choice for those who want a soft and sophisticated look!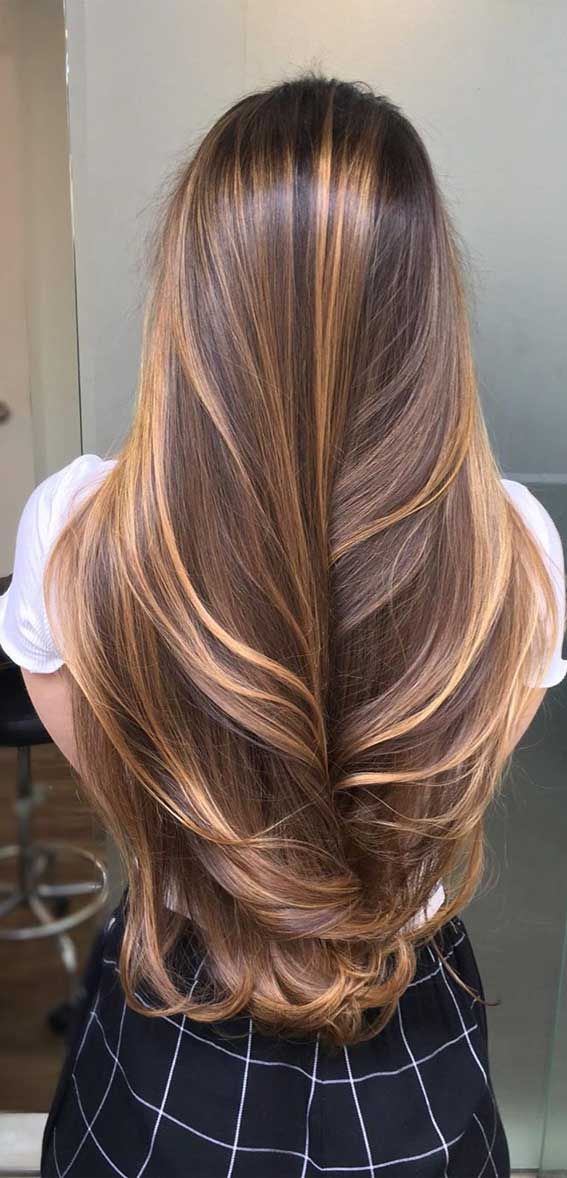 If you're looking to spruce up your hairstyle but don't want an overly drastic change from your natural hair, highlights are the way to go! Pick a color that will complement and beautifully contrast against your natural hair's hues to really elevate your look.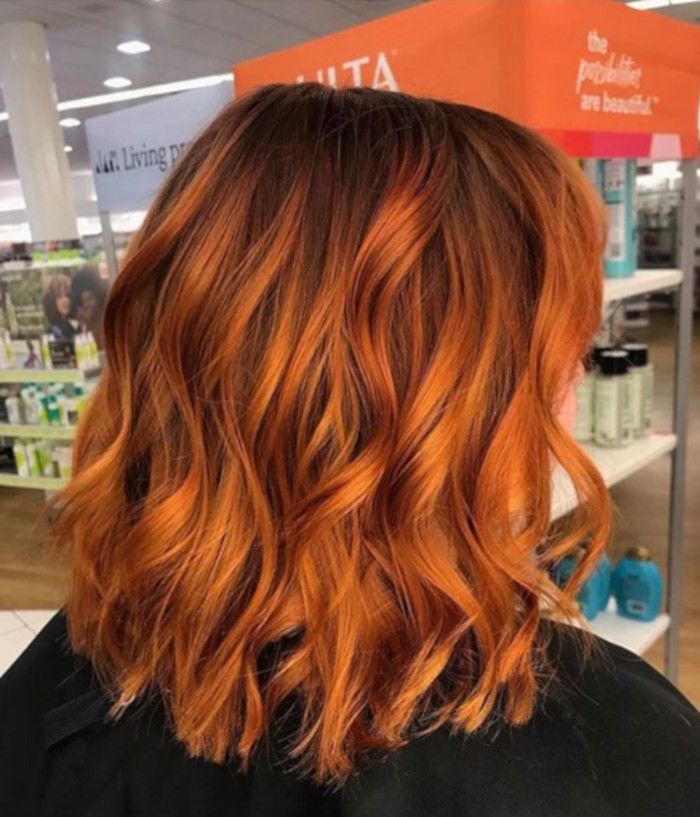 Want to match the pumpkin season with a new hairdo? Then this glowing coppery orange hair is the way to go! Shine like a copper penny with this gleaming hair color. The intensity of this shade adds an irresistible metallic sheen to your locks.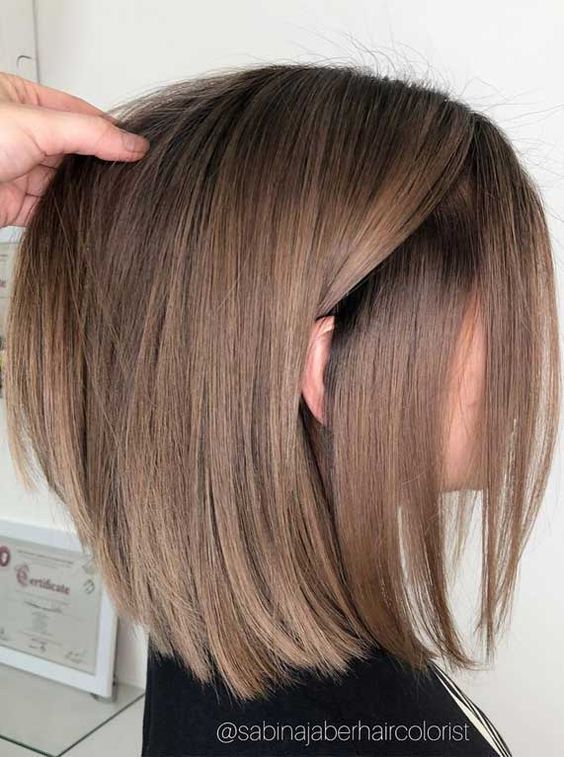 Had long hair all your life and now you're ready to make the cut? Then a medium bob might be the safest way to go until you're ready to cut it a lot shorter.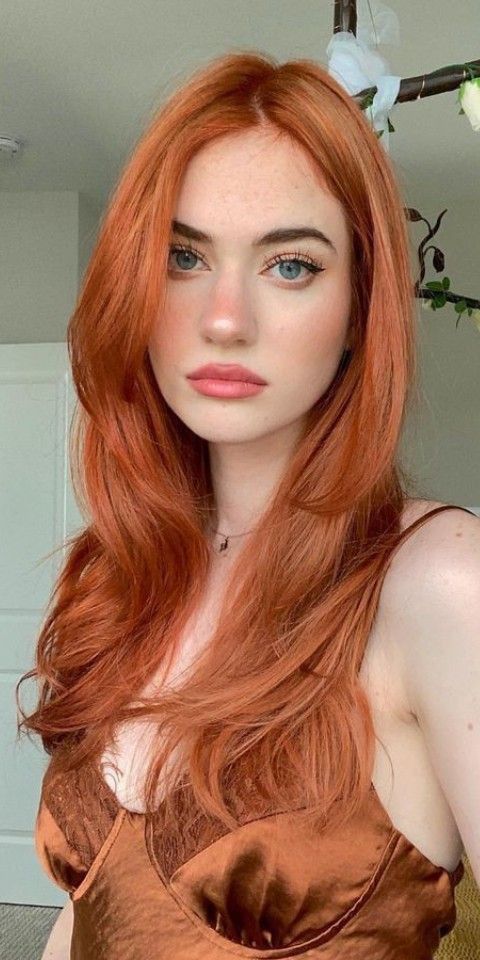 Embrace the fiery allure of red hair that radiates like precious rubies. This vibrant shade adds a burst of energy to your appearance, creating a look that's as captivating as it is bold.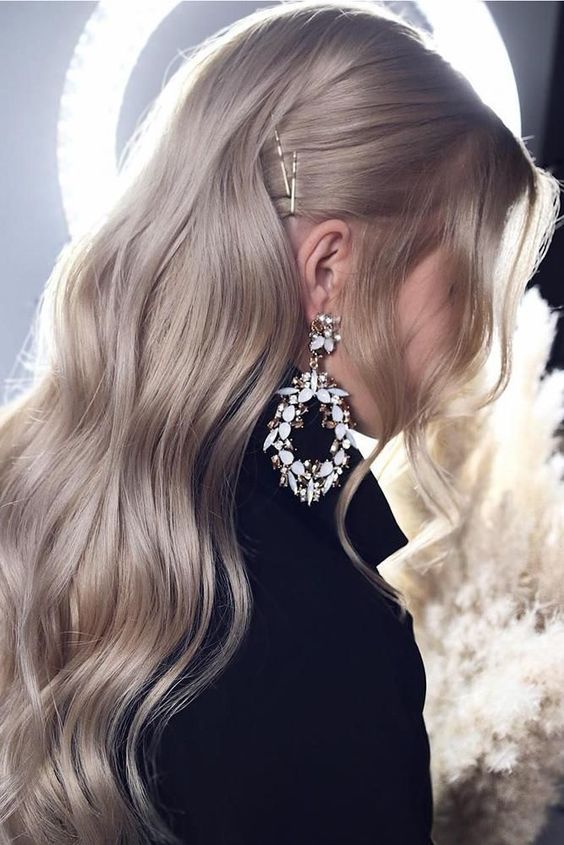 Cool-toned blonde hair may be a little harder to maintain than other hair colors due to needing regular toning, but the work that goes with it is totally worth it! These blonde silvery long locks are so stunning.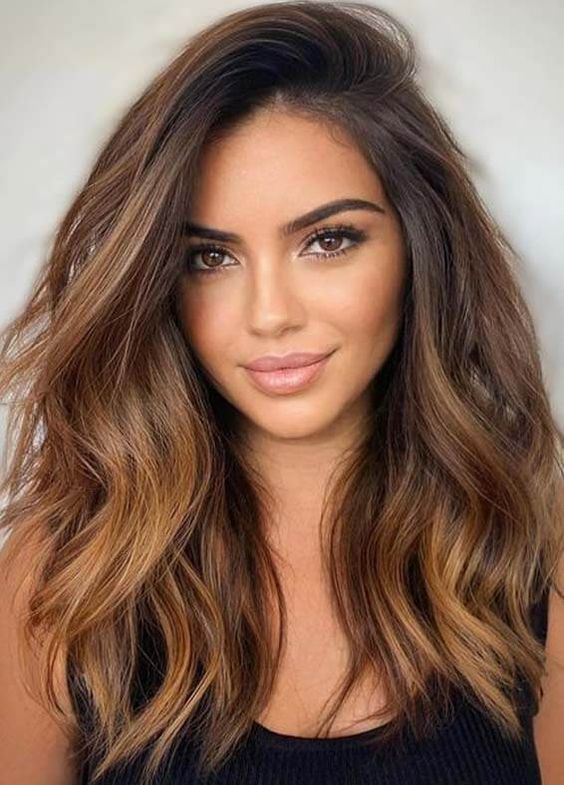 Elevate your appearance with the textured elegance of layered wavy hair. The layers add depth and movement, creating a dynamic look that's perfect for both formal events and casual gatherings this fall season.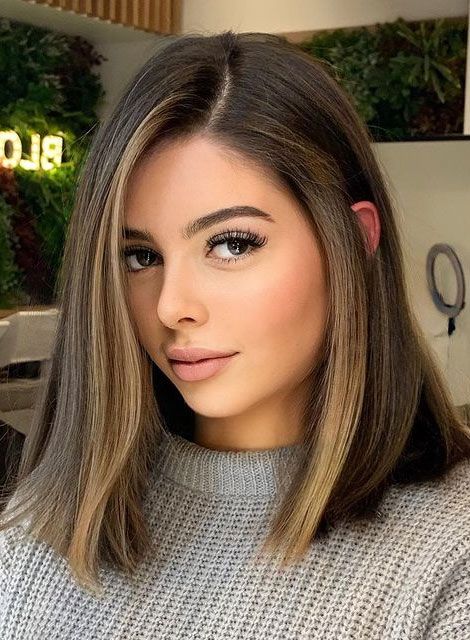 Brighten up your face with a new medium bob and a subtle, warm-toned money piece to frame your features. It's an effortlessly gorgeous look that will suit a variety of occasions!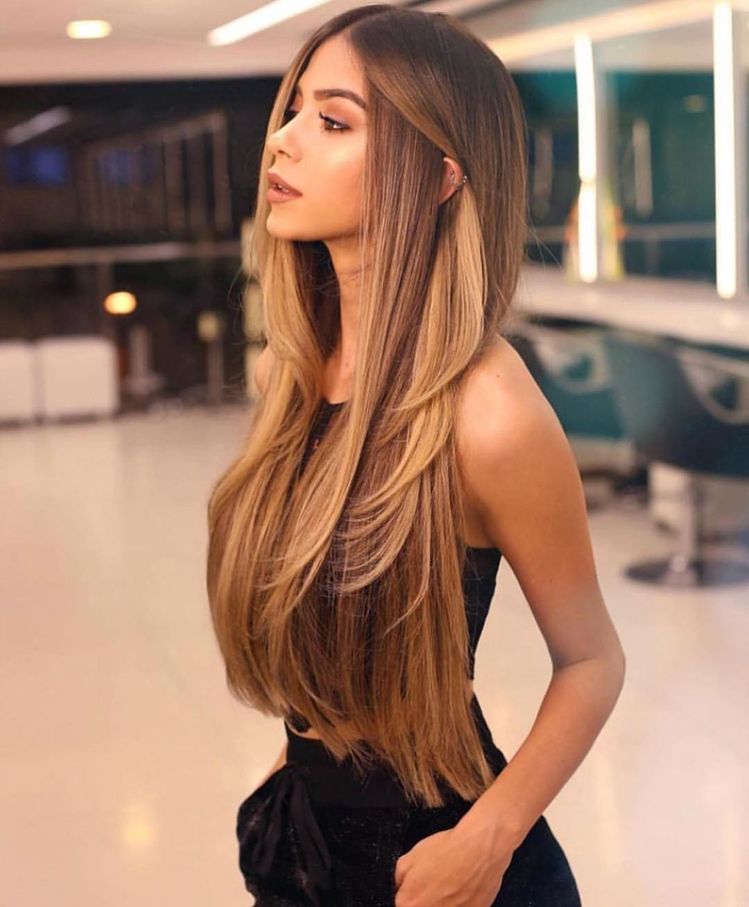 Embrace a sunkissed vibe with layered wavy fall hairstyles that evoke the feel of sunlit days. The waves create a natural flow as if your hair has been touched by the sun's gentle caress. What's more, this style adds warmth and radiance to your appearance, making it perfect for any season!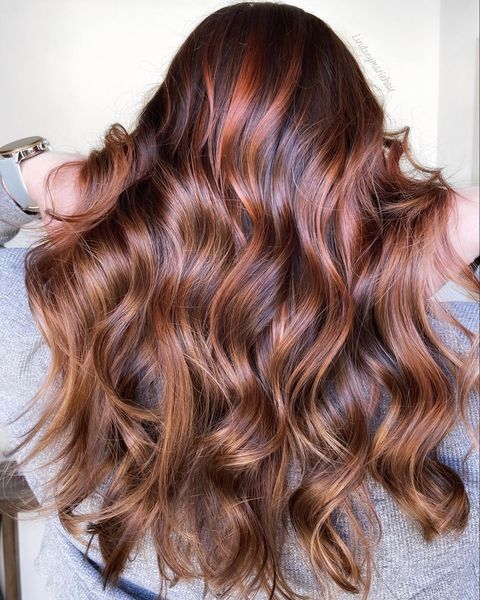 If you want to dip your toes into the copper hair trend but don't want an overwhelmingly bold change of hair color this fall season, then why not try this subtle copper balayage?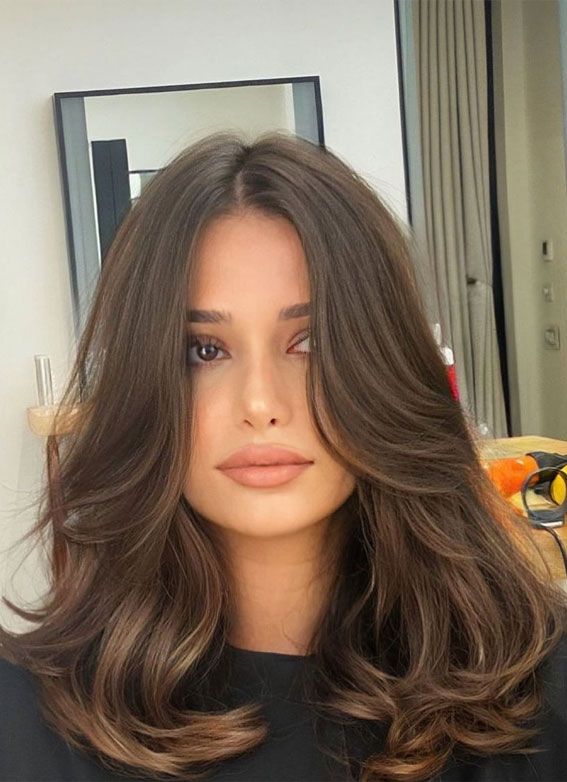 Capture chicness with a medium-length haircut that's effortlessly tousled and stylish. The carefree waves create a relaxed and approachable look that's ideal for any of your fall parties and events!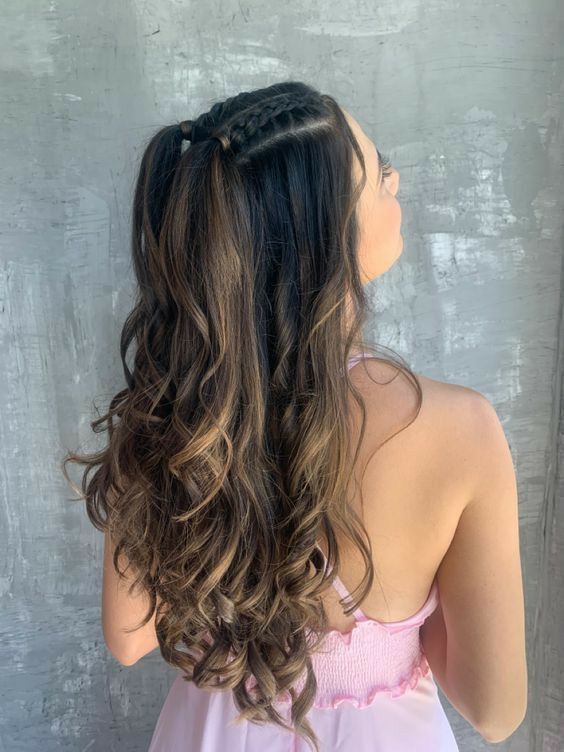 These elegant ringlet curls exude such a playful and youthful appeal that's perfect for the fall season. Not to mention, if you're planning to don costumes during Halloween night, this hairstyle would suit ballgowns or even Regency-inspired costumes.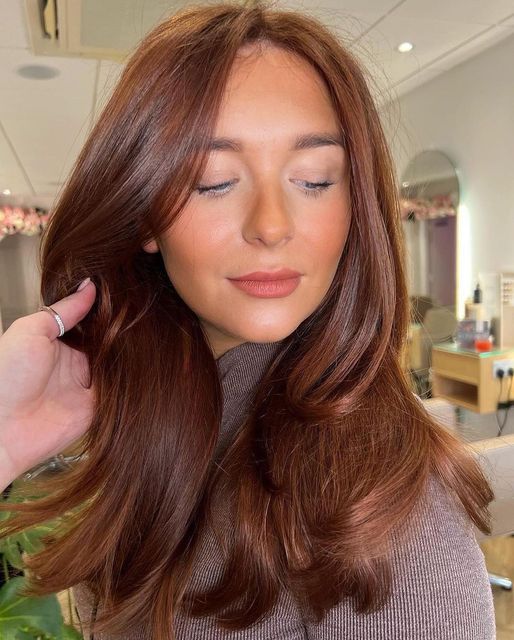 If you already have brown locks and want to add a warmer hue to your tresses, this deep auburn shade might just be what you're looking for. Maybe if your natural hair color is light enough, you won't even need the use of bleach.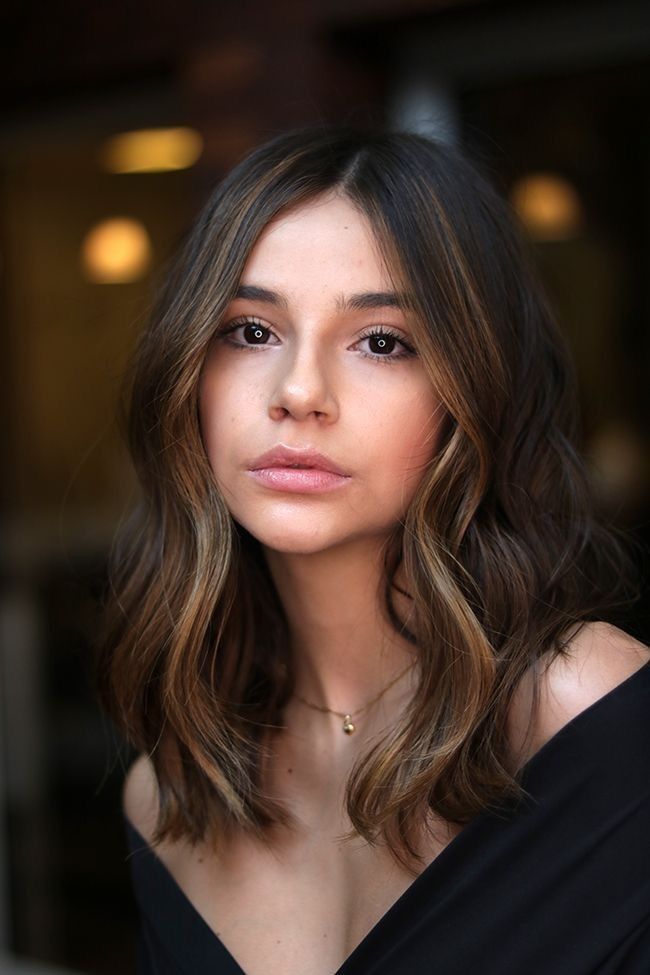 The best way to spice up your hairstyle in the most subtle way is through a mix of highlights and lowlights that seamlessly blends with your natural hair color. It's such a classy way to elevate your fall hairstyle with a touch of sophistication and chicness.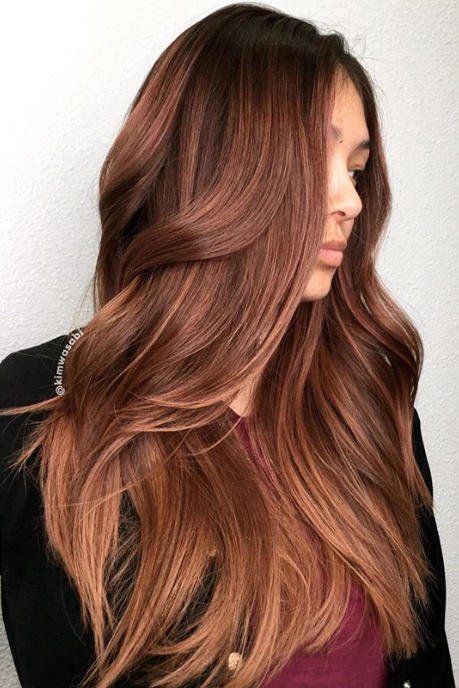 Looking for cute fall hairstyles with warm colors? Add a touch of elegance to your current hairstyle with some warm rosy hues just like this one! This shade infuses warmth and radiance into your appearance, creating a look that's both refined and charming.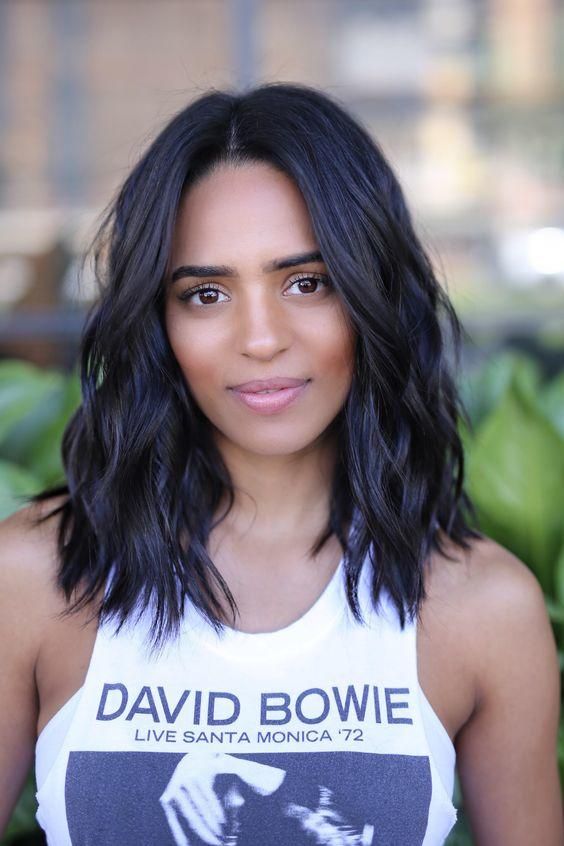 Medium-length hair is the perfect hairstyle to sport soft, romantic waves this fall season. Apart from its timeless appeal, it's a versatile hairstyle that will suit any time of the year, not just fall. But still, this is one of our favorite cute fall hairstyles that's just so happy!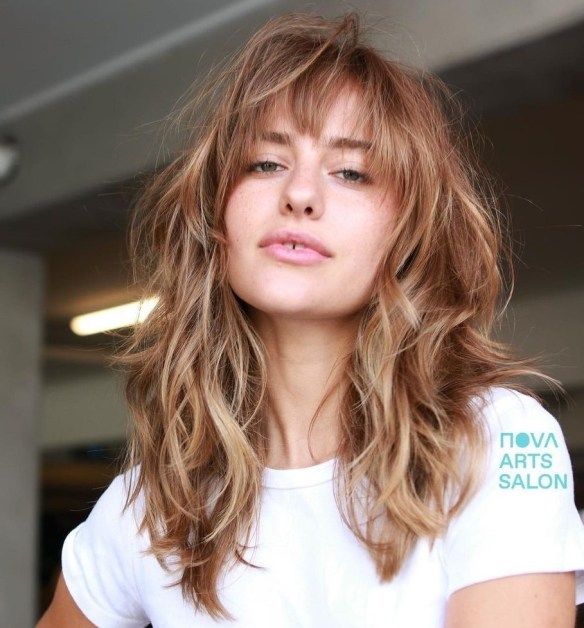 Infuse your locks with playful texture through layered wavy hair. The layers add movement and bounce, creating a fun and youthful appearance that's perfect for those who appreciate a touch of lighthearted charm.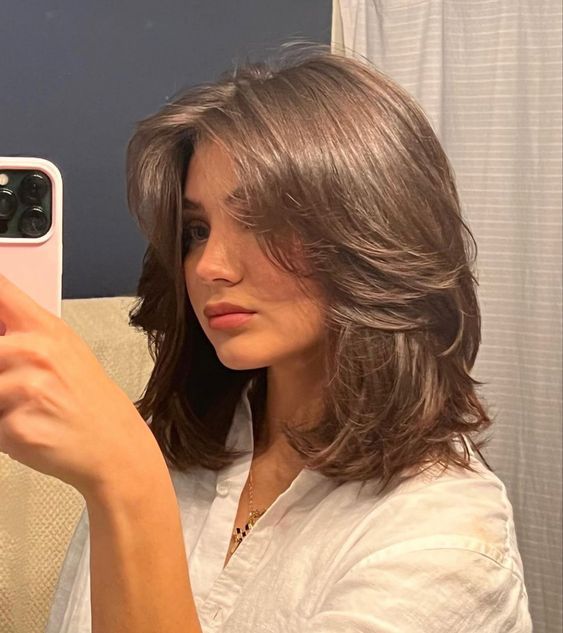 From all the hair trends I've seen this year, the wavy cut is definitely one of the standouts this time around. And I can totally see why everyone's asking their stylist for gorgeous face-framing layers and textured waves. It's a hairstyle that requires low maintenance and is effortlessly stunning!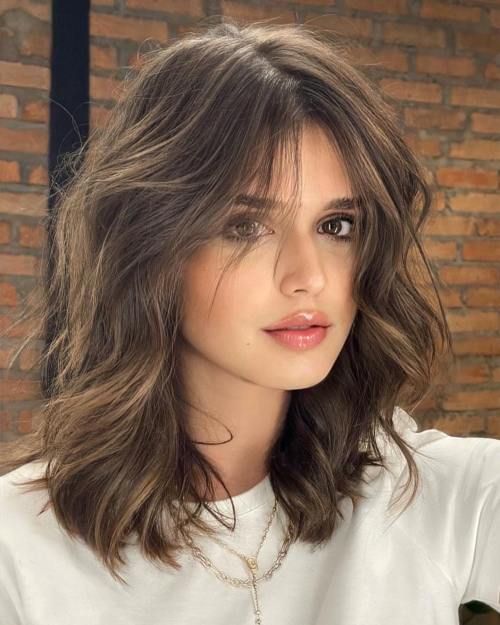 The layers create a look that's versatile enough for both laid-back days and formal occasions. Whether you're enjoying a leisurely stroll or attending a celebration, this hairstyle exudes a sense of easy elegance.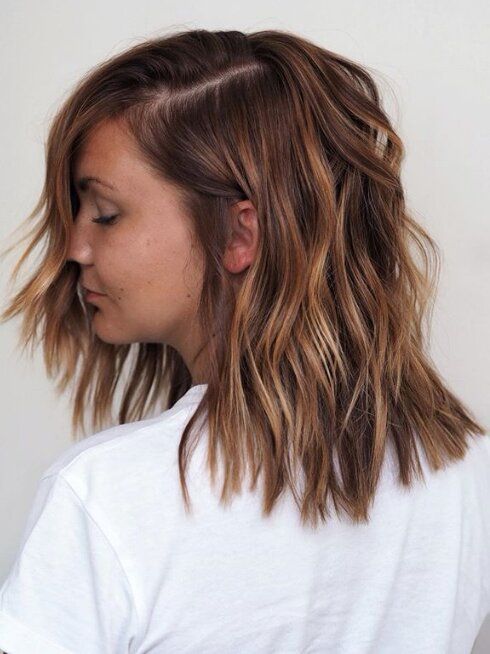 Another way to make your layered hairstyle totally unique is by adding some highlights to make your hairdo glow! For those with darker blonde hair, lighter sun-kissed highlights would give you such a nice beachy look.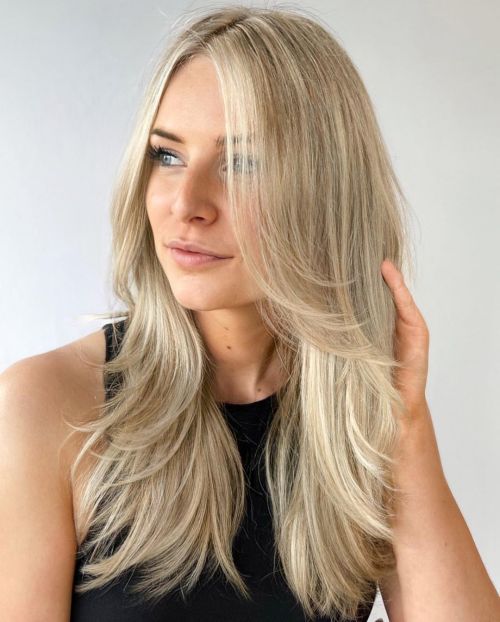 As the weather gets crisper and colder, why not match it with some light blonde tresses? The icy vibe would be a perfect fit for both the fall and winter seasons!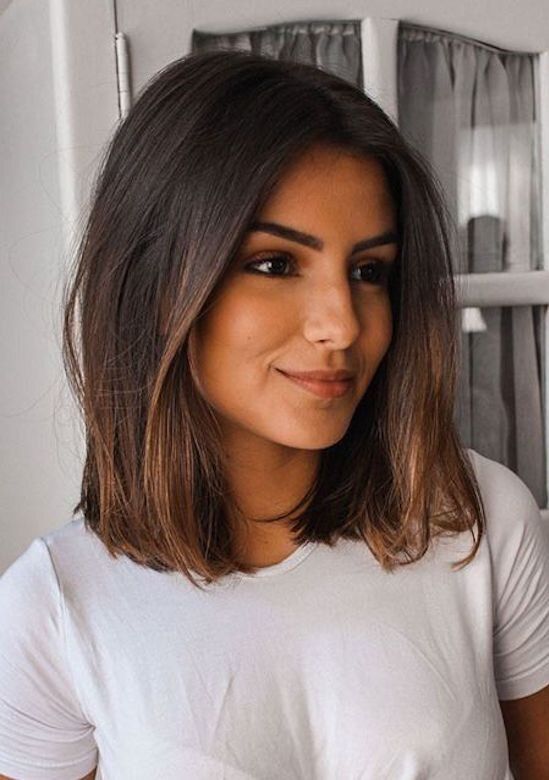 Add some modern allure to your appearance with a medium-length bob that's simple and on-trend. The straight, smooth locks create a sophisticated appearance that's perfect for those who appreciate a minimalist beauty.
Cute fall hairstyles for 2023 are all about embracing natural textures and playing with braids and twists. From messy buns to sleek ponytails, there are endless options to choose from to elevate your look this season. Whether you prefer a bold statement or a subtle change, these fall hairstyles are sure to turn heads and make you feel confident. So, don't be afraid to experiment and try out some of these cute fall hairstyles for 2023 to add some flair to your everyday style.