Looking for dark dirty blonde hair colors that are trending this year? We've got you covered!
More and more, bleached blonde looks and bright highlights give way to dirty blonde hair colors. Women spend their whole lives trying to hide their natural color at the salon, but now it's making a major comeback. Do you like this style? Read on for ideas and inspiration!
The Pros Of The Dark Dirty Blonde Hair Color:
The dark dirty blonde hair color is a flattering color that looks good on everyone since it can be personalized to just about every skin tone. Dark and light shades of blonde hair are blended together in dirty blonde color.
Choosing the right color for each person requires careful consideration of their unique natural hair base, eye color, and skin color. You can achieve a dirty blonde hair color regardless of whether your base is light, medium, dark, or even brunette.
Among the benefits of the dirty blonde trend is that you can choose a shade and maintenance level that suits your skin tone and lifestyle. So unlike many other blonde hair colors, the dark dirty blonde hair color can have as little maintenance as you'd like!
Besides the benefit of giving your hair a break from the damage-causing bleaching and overall coloring, the golden highlights also brighten your face. The dark dirty blonde hair color is perfect for the summer months!
Once a dull shade of beige, this design now makes a bold statement. We see a change in hair color trends as we age, and women worldwide are embracing their natural hue, dark dirty blonde hair and all. In light of the whirlwind of colors that we've seen in recent years, there seems to be a desire to go back to basics. Nothing is surprising about the low-maintenance, natural "no color" look corresponding to the "no makeup" look that's also super popular right now.
Dark Dirty Blonde Hair Inspiration:
Note: I tried my best to link the source of these photos, but some are from really obscure places/I couldn't find the original photographer. Please contact me to add more specific credit or for immediate photo removal.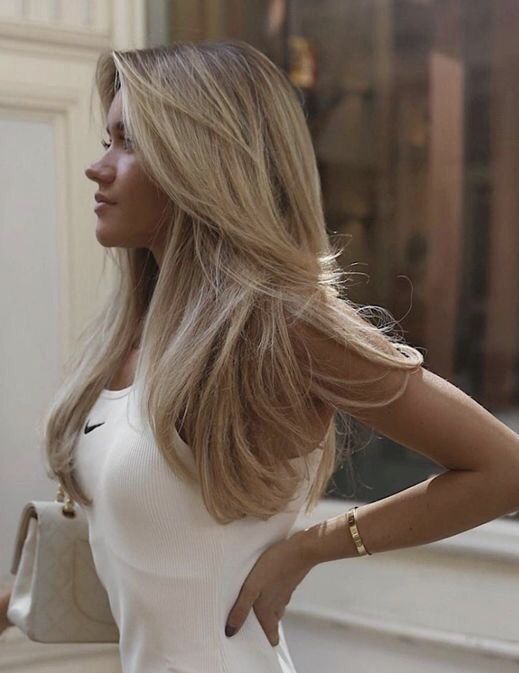 This gorgeous honey blonde with dark roots is the perfect style for anyone who's looking for a rather low-maintenance hairstyle. The darker roots will allow you natural growth without needing a retouch until months later.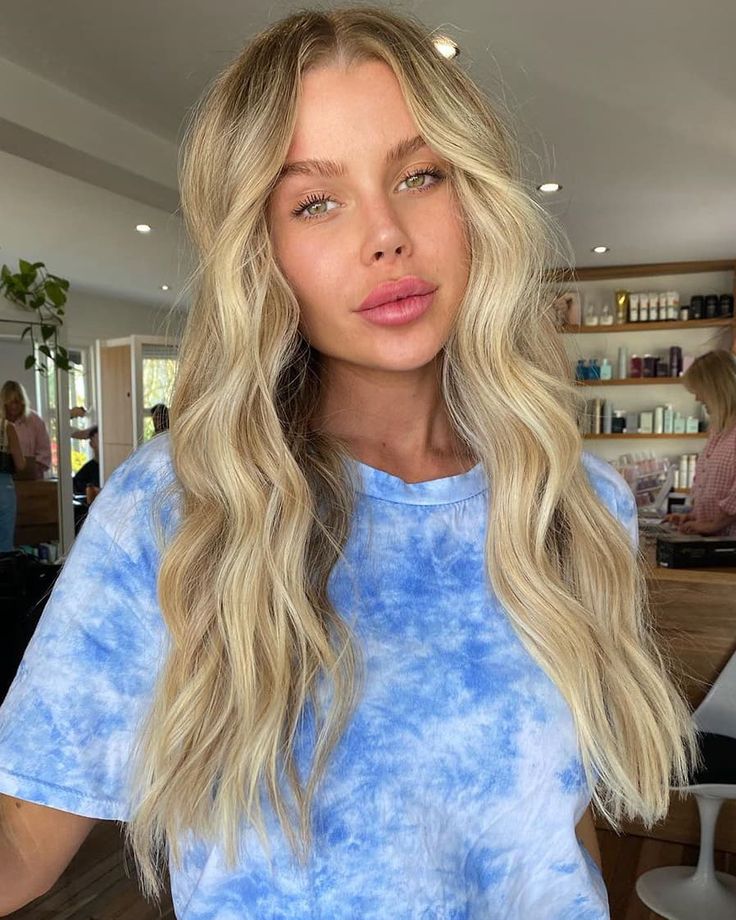 If you're already a natural blonde and you're looking to give your hair a bit more glow, going for highlights might be your best route. This will instantly brighten and freshen up your overall appearance!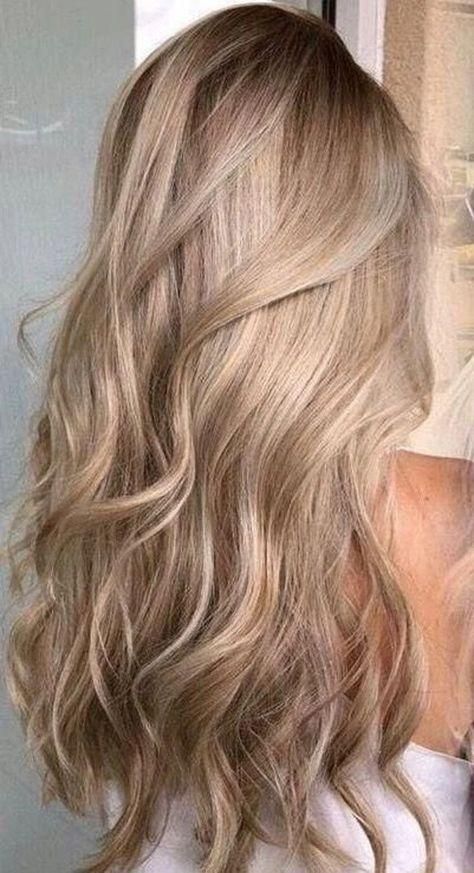 For a dirty blonde shade that's not too warm and not too cool, you're going to love this beige, ashy hairstyle that combines both light and dark pieces to create this gorgeous effect.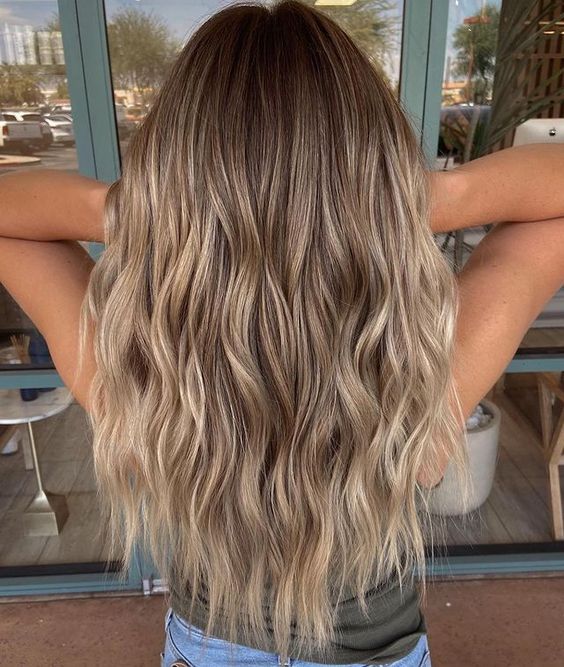 This smoky dirty blonde is a mixture of both cool-toned light brown hues and light blonde pieces. It's a hair color perfect for the colder seasons if you're tired of the sun-kissed look after summer has passed.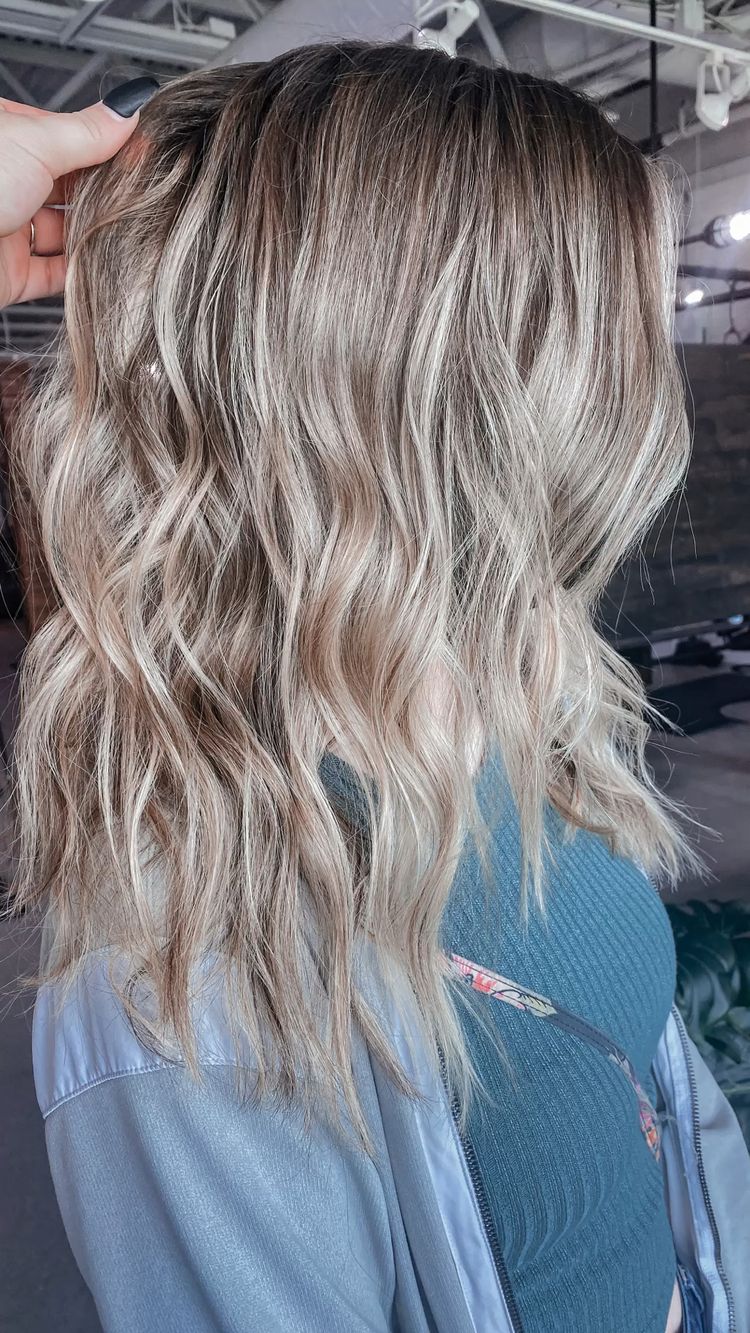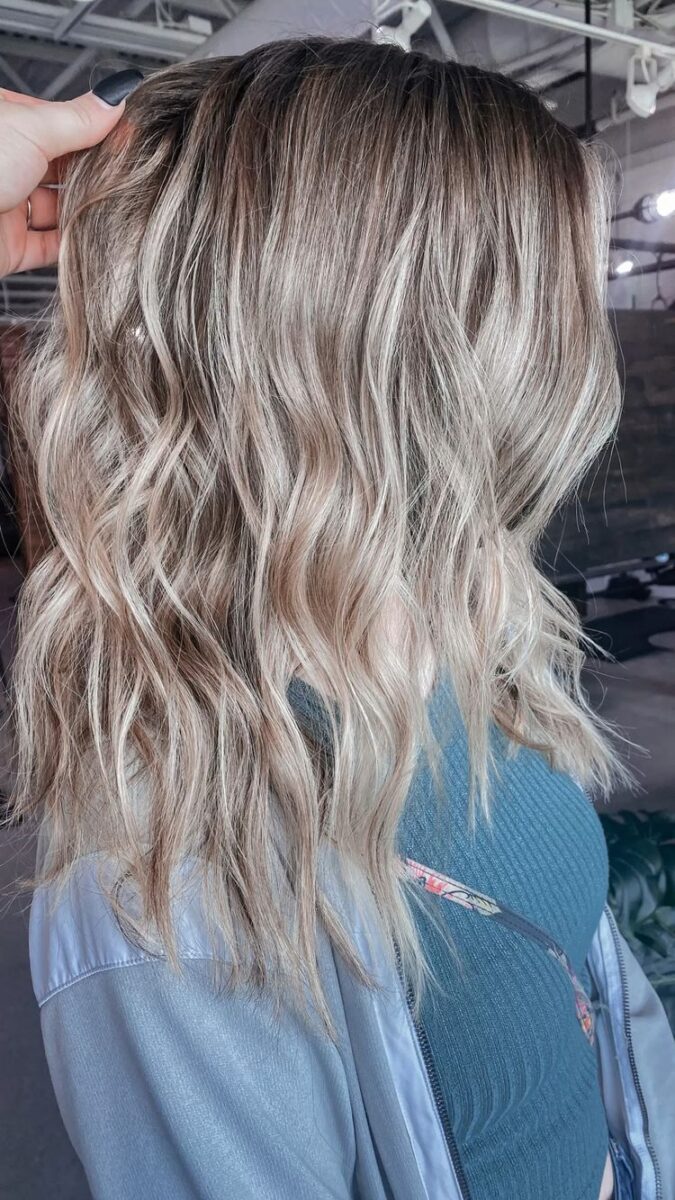 A dirty, ash blonde is one of my favorite shades of blonde. This kind of hairstyle has zero brassiness and as long as you have a bottle of purple shampoo in hand, this will surely last on your head.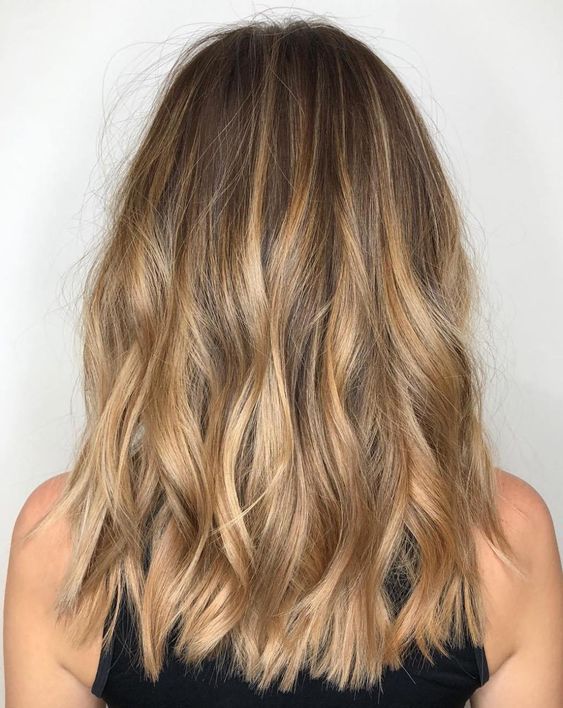 This dark blonde has such amazing dimensions that remind me of buttery tresses. I promise that's not as gross as it sounds, I only meant the color combination of lightened and darkened locks to create this gorgeous mix.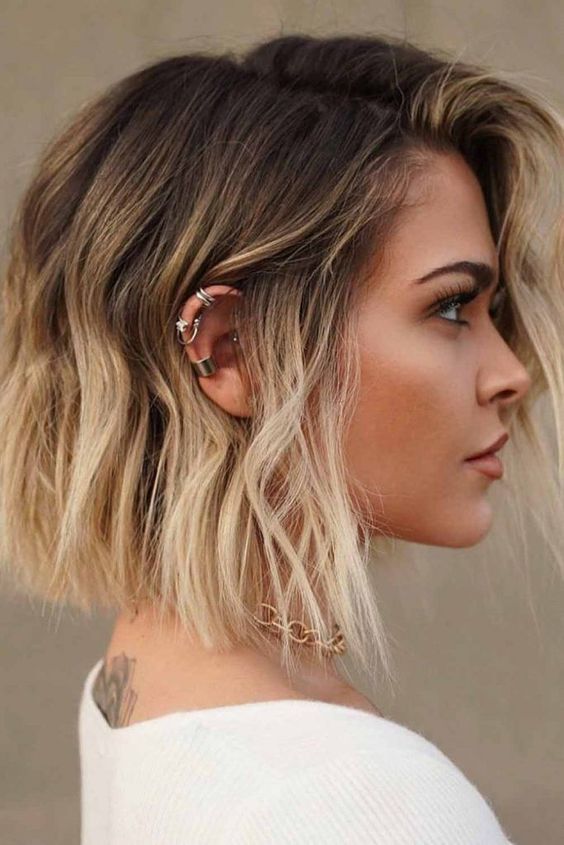 If you want to go blonde without the fussy upkeep but your hair is too short for a balayage, a root melt is the way to go! Just look at how this hairstyle has such a gorgeous gradient effect that goes from dark to light.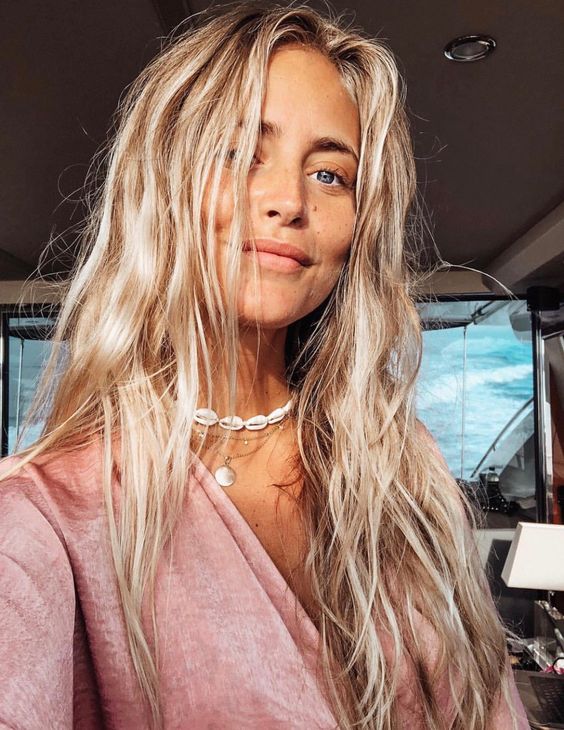 For a naturally sun-kissed look that'll make it seem like you live by the beach or spend a lot of your time in the ocean, this is the perfect dirty, sandy blonde for you. You can also give your tresses some soft waves for the perfect beach look.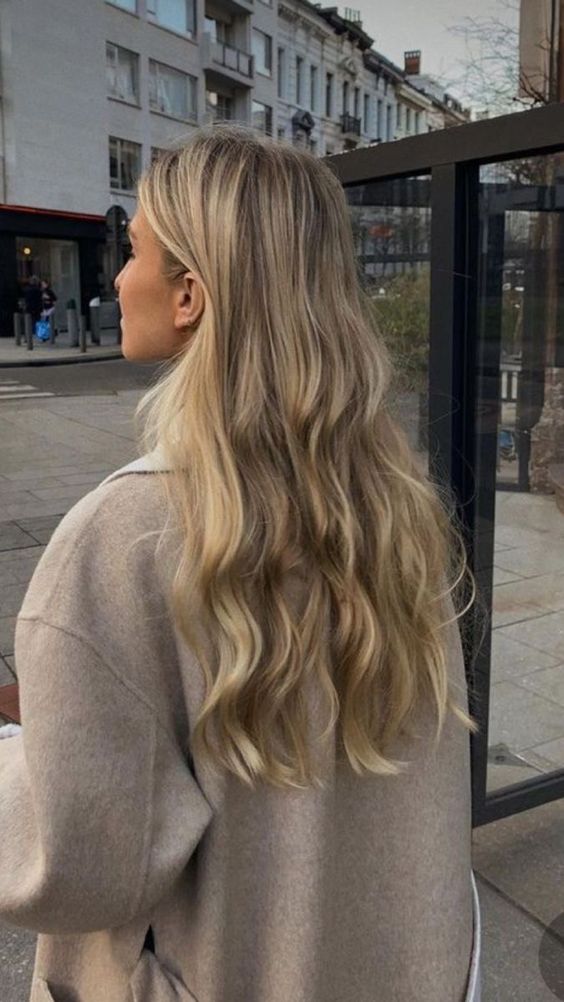 If you're looking to go very light with your tresses without the fuss or the hassle, you might want to consider this shade of dirty, dark blonde. It has a gorgeous mixture of light and dark highlights and pieces that blend effortlessly together.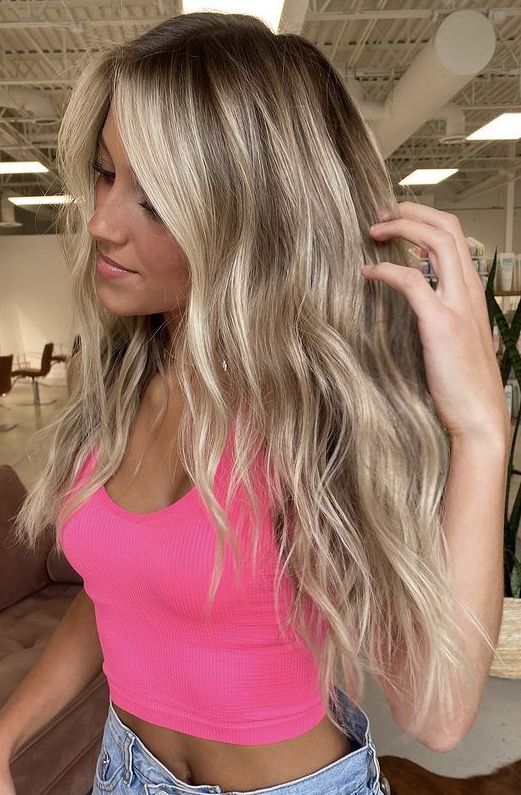 For the perfect ashy, dirty blonde, this might be for you. It has a darker base and shadow root with lightened strands to give it a natural blend and an interesting dimension. This would be so easy to achieve if you're a brunette or already have lighter-colored hair.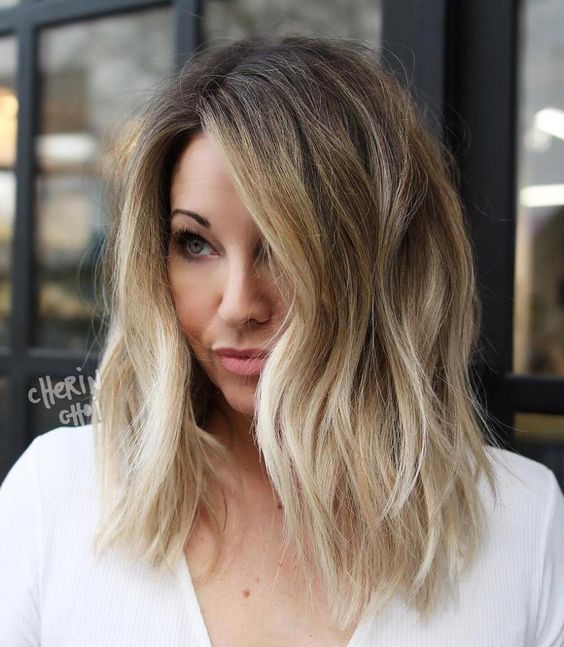 Here's another gorgeous, dirty blonde balayage that you might like. It has a shadow root that will allow you to grow your roots naturally without having to go for a touch-up every few weeks.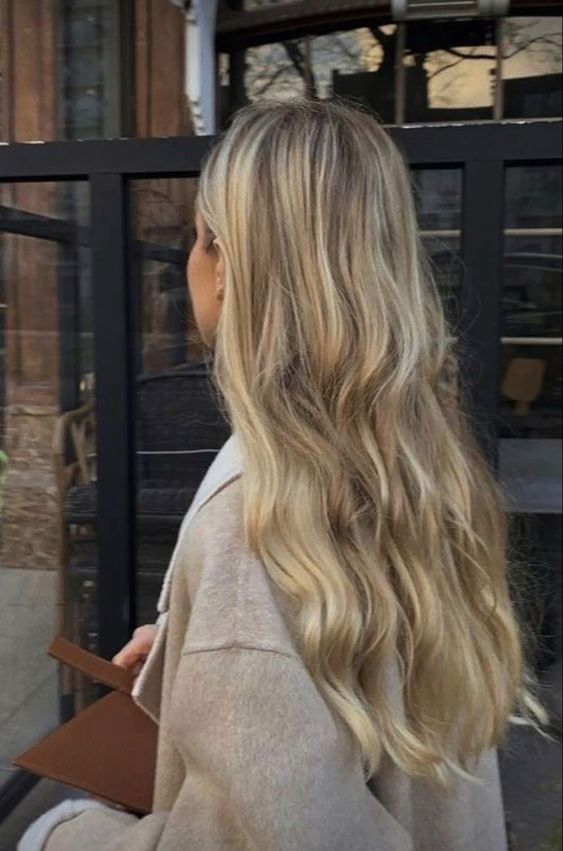 This dark, dirty blonde has a natural, dark base with lightened ends to create this beautiful balayage. The gradient effect gives off a naturally chic vibe.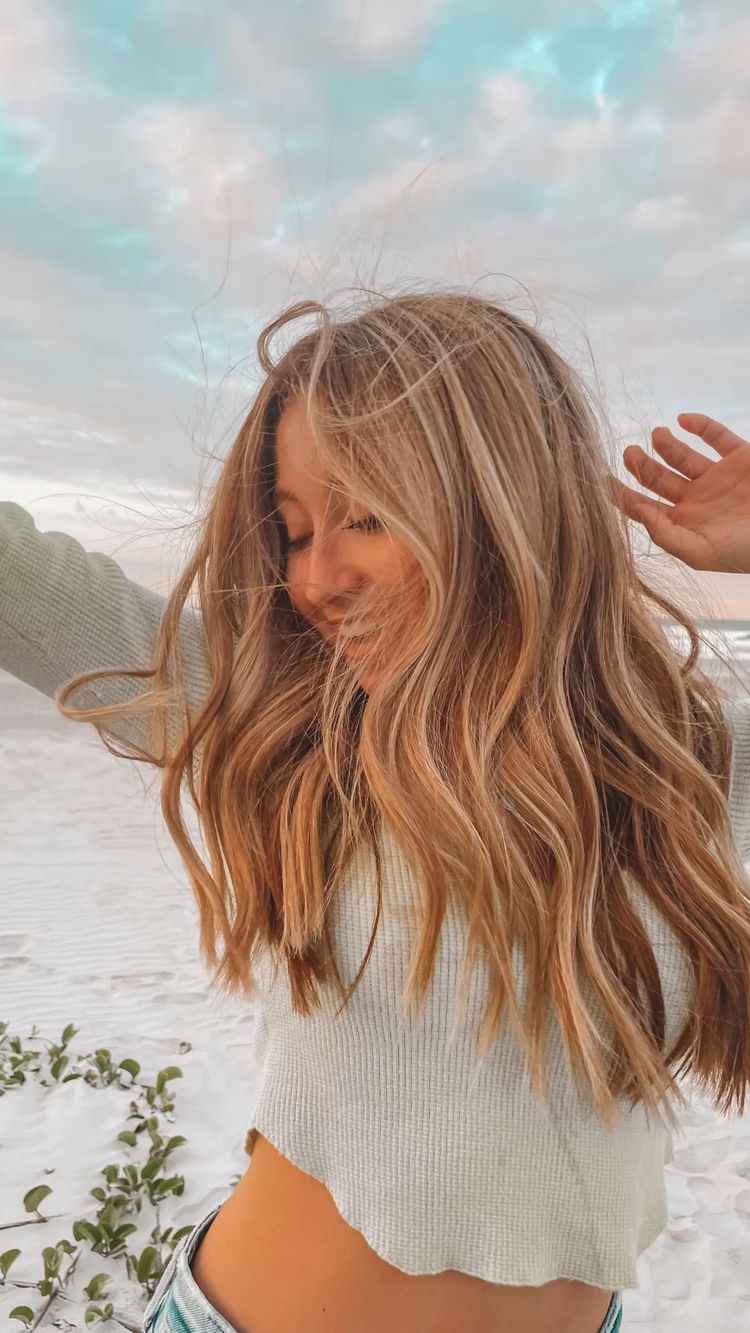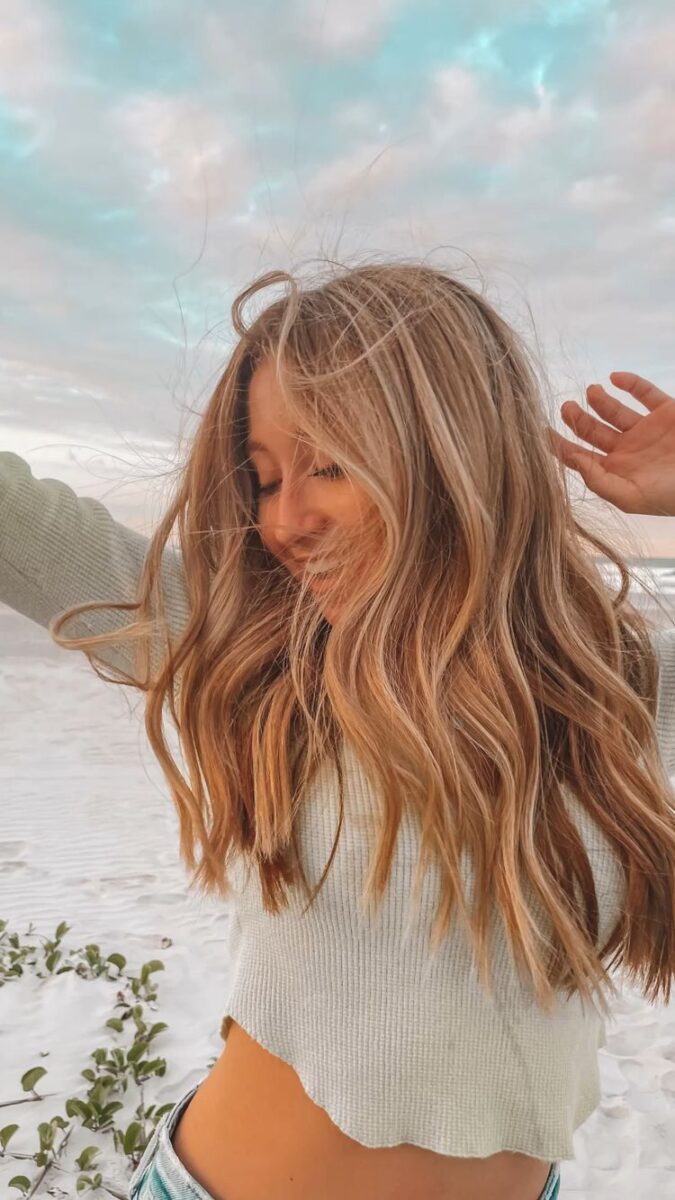 With gorgeous honey and caramel tones, you can get this effortlessly sun-kissed dirty blonde look. Every day will look like a beach day with this kind of hairstyle.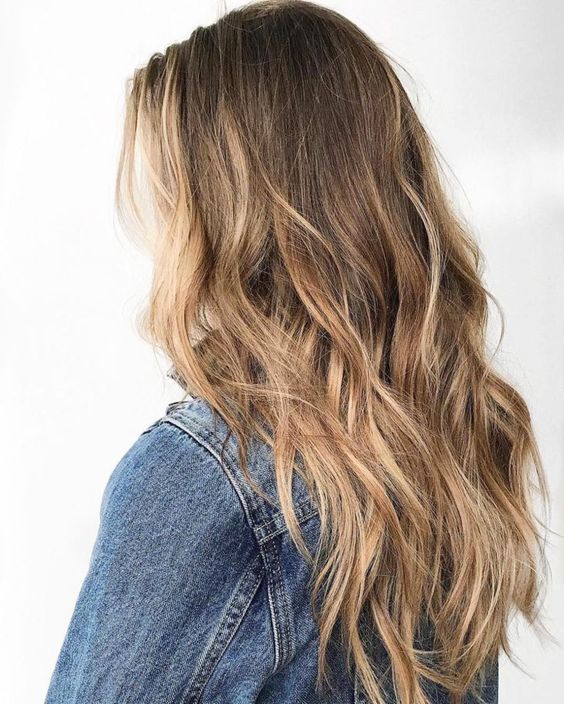 Here's another dirty, dark blonde look that would look so good in almost any skin tone! It has both warm and cool tones to complement any skin complexion. The dark root shadow also makes this shade of hair easier to maintain.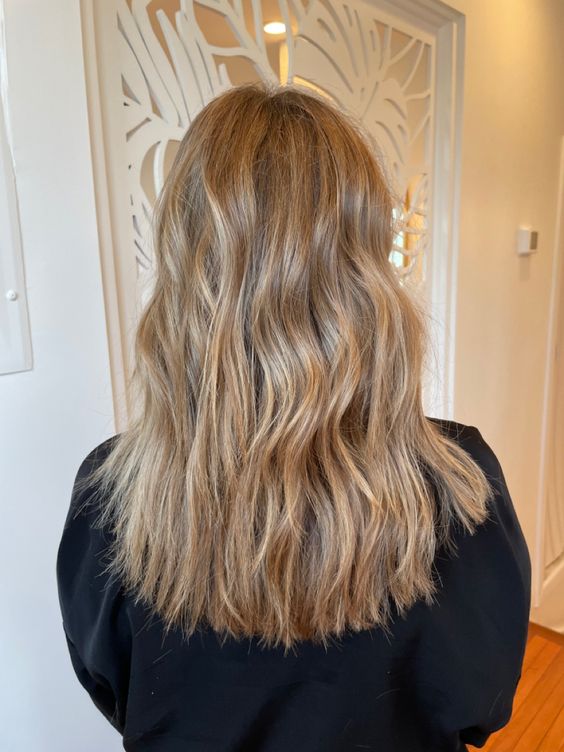 This sweet honey-blonde hair with dark blonde roots is a gorgeous shade of blonde that's ideal for anyone who wants lightened hair without needing a lot of effort to maintain it. The darker roots will allow for a natural regrowth that'll give you several months before going for a touch-up.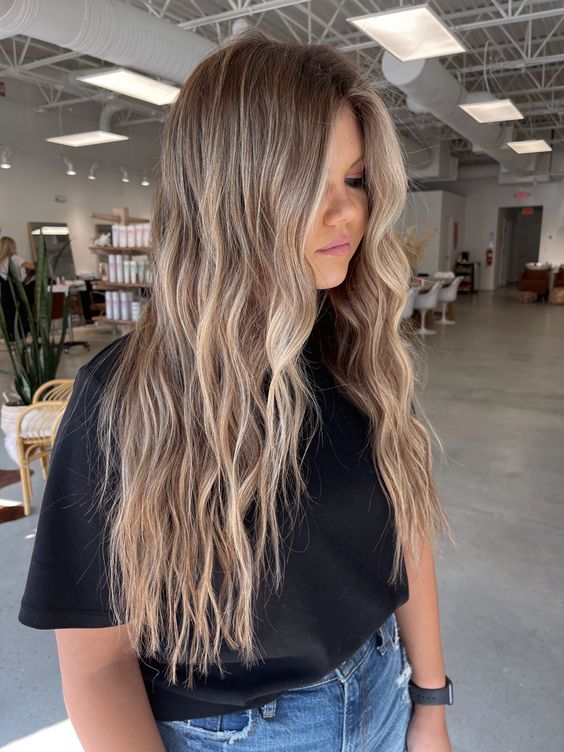 This ashy, dark, dirty blonde looks utterly gorgeous! It has a darker base that goes lighter and lighter through the ends. You can also ask for a trendy money piece for face-framing highlights.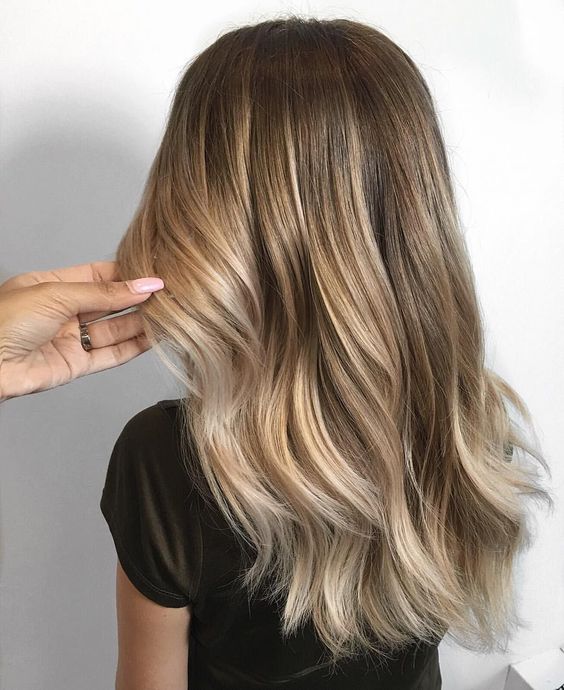 If you want to get gorgeous golden, dirty blonde hair without getting too brassy, you might love this greige blonde shade. Greige is the mixture of grey and beige tones on your hair. You'll get those golden hints with some ashy tones as well.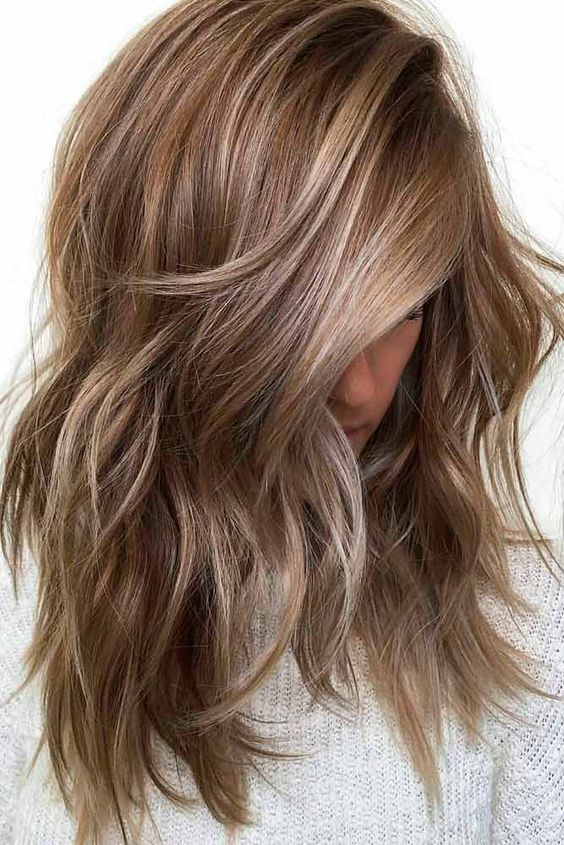 This hair color is probably what most think of when you say "dark, dirty blonde". It has such a chic vibe with the smoky tones and I can see this being perfect during the colder months.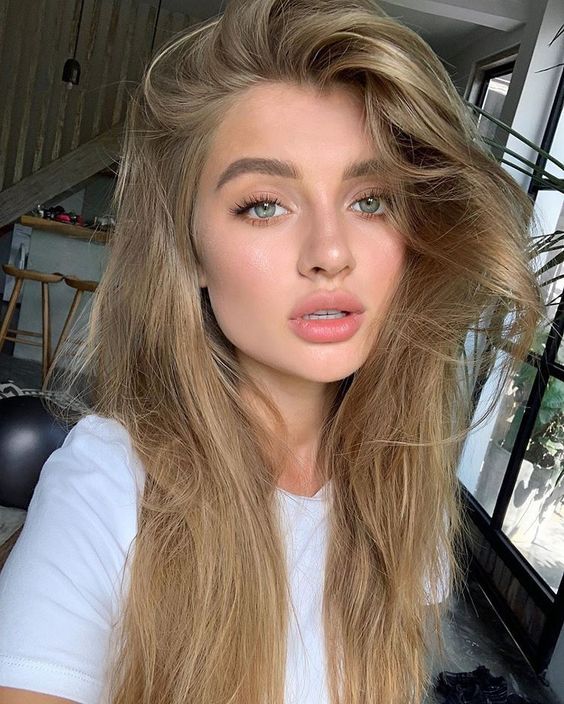 If you don't want to look too bleached, this dark medium blonde could be the shade you're looking for. It has the right amount of golden tones and ashiness that'll make you look like a natural blonde bombshell.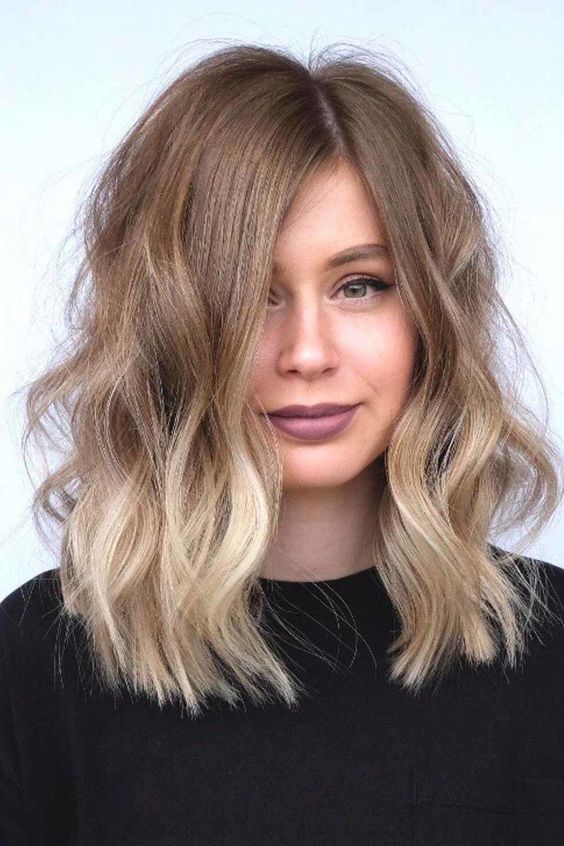 You can never go wrong with a dirty blonde balayage. The darker root base transitioning to lighter and lighter strands is such a gorgeous and effortlessly chic style.
Here's another gorgeous balayage that mixes dark and light blonde shades to create this stunning dimension. It has some ashiness that gives you a natural sandy blonde look.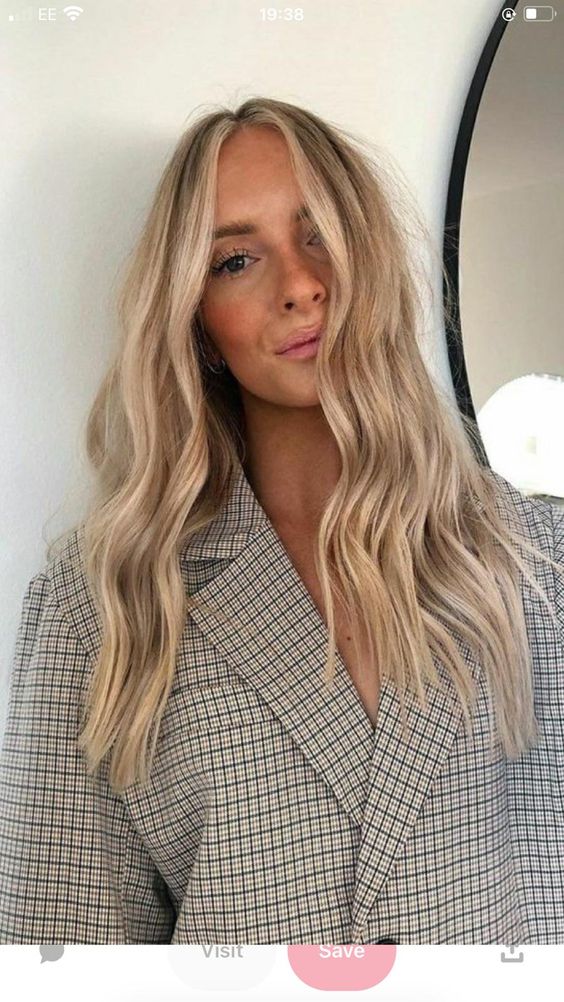 Here's a light-ashy blonde that you might love if you're wanting to go light without going all the way to platinum. It's such a classic, dirty blonde color with dark roots. This shouldn't be too hard to maintain if you make sure you have some purple shampoo at hand to fend away the brassiness.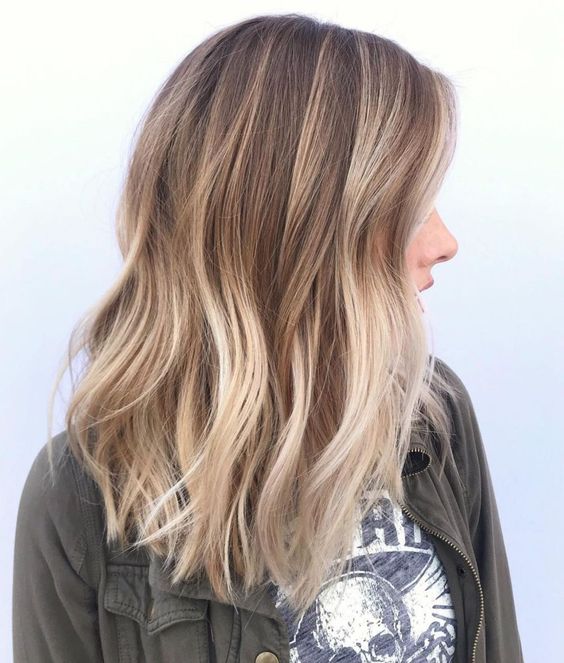 This has got to be one of the most beautiful balayage I have seen as I was making this list. The transition from dark to light streaks is utterly gorgeous!
Probably one of my favorite dirty, dark blonde shades is this one. It has such a gorgeous smoky mushroom vibe that has been pretty trendy these past few years. This shade will be so beautiful with anyone who has olive undertones.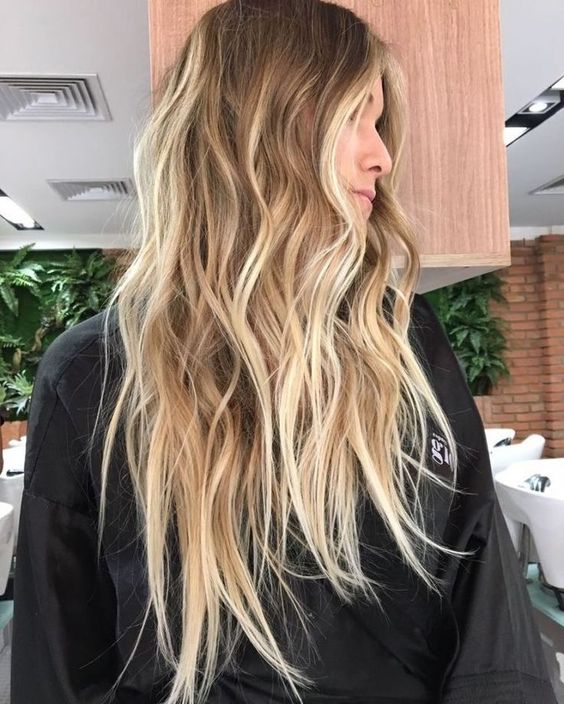 If you're looking to emulate a natural blonde look, you should totally consider this more vibrant kind of balayage, which uses more light golden tones and increases contrast with white accents.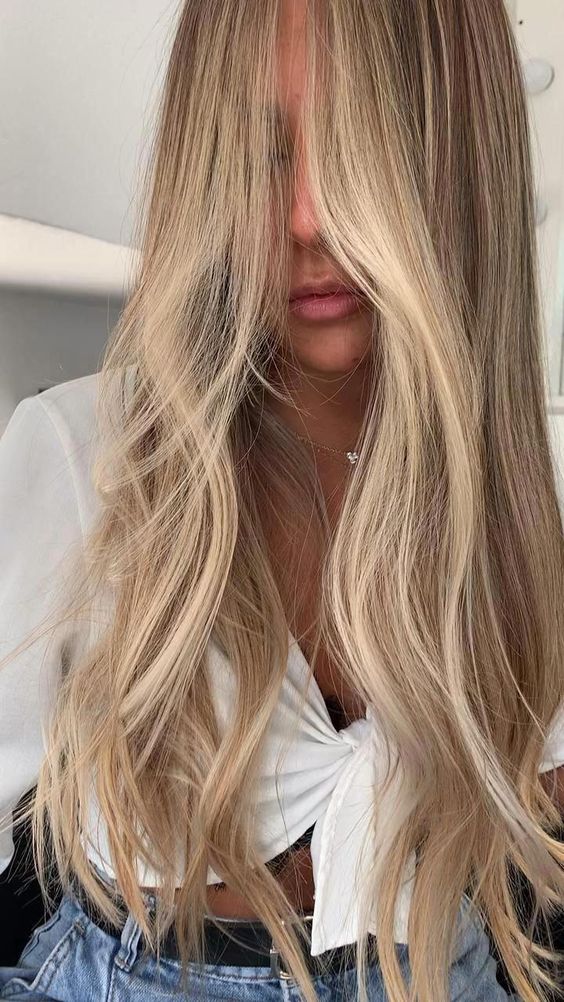 This kind of dirty blonde isn't too yellow or too white which would be perfect for almost any complexion. Though it definitely leans a little more toward a natural, lightly golden sandy blonde.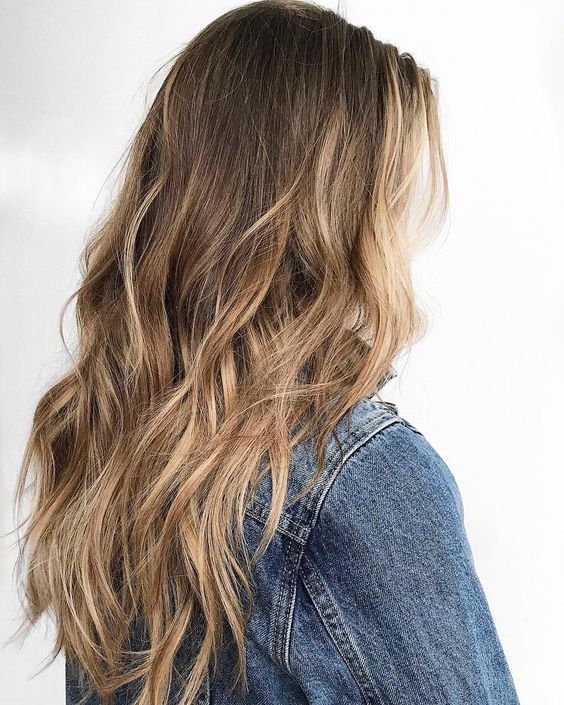 This is a gorgeous honey, dirty blonde balayage that will look natural on you. The light and dark dimensions on the strands are sure to give you longevity so you can enjoy being a blonde bombshell for longer periods before taking to get your hair touched up.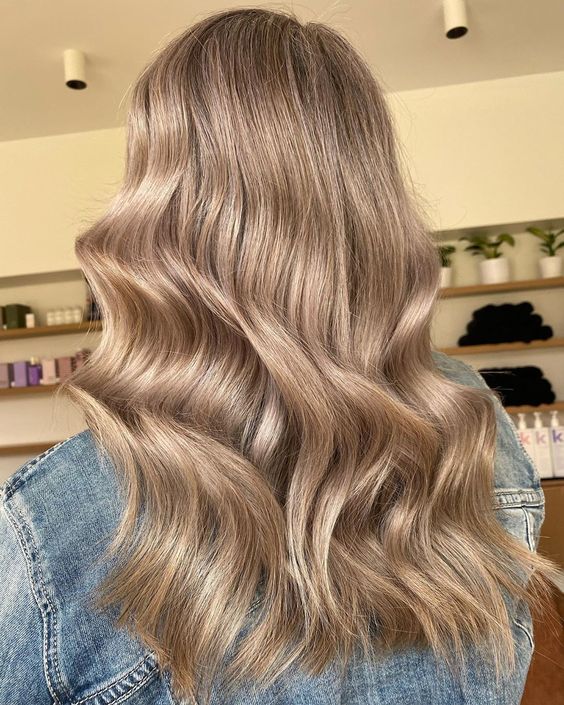 Ask your stylist to mix and match warm and cool shades on your blonde hair to get these stunning, glossy sandy blonde tresses. It has a natural sun-kissed effect that can also be wearable for the colder seasons.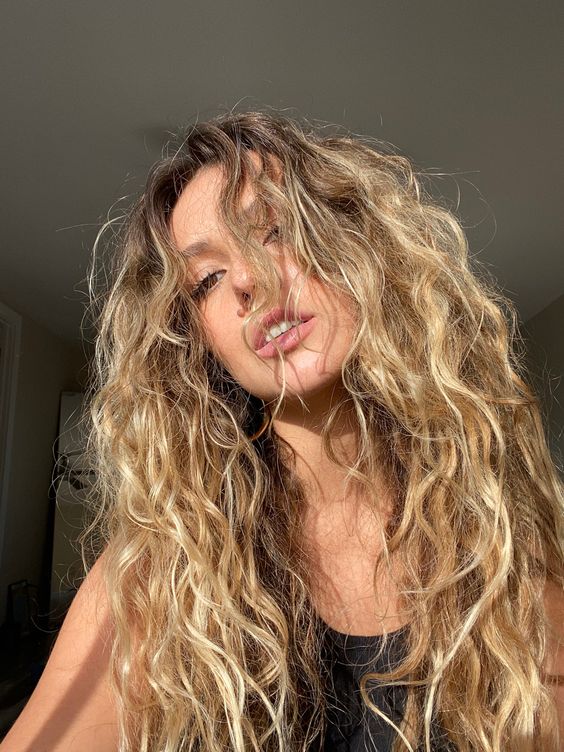 These golden tresses will give you even more dimension when you get your stylist to put in some darker streaks and a darker root shadow. They will look effortlessly gorgeous and provide you a naturally sun-kissed look.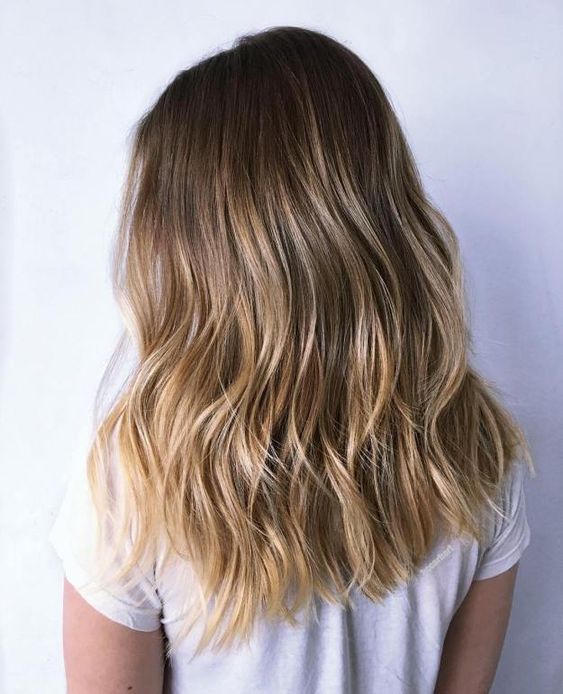 This particular honey-blonde hairstyle is perfect for those who want to look like a natural blonde. If you're already a light brunette, it shouldn't take much for your stylist to lift your color to achieve this amazing shade of blonde.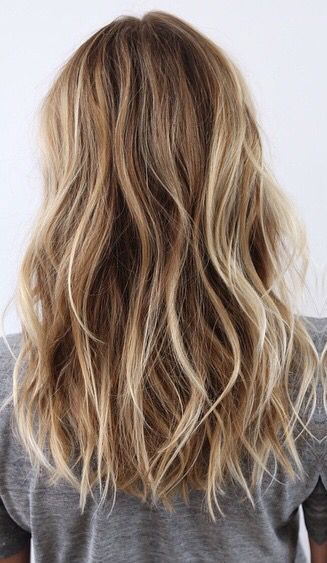 This golden sandy, dirty blonde will require your stylist to work on a darker base to create this multidimensional blonde shade in varying tones. It's a natural blonde shade perfect if you're planning a lot of beach trips in the summer.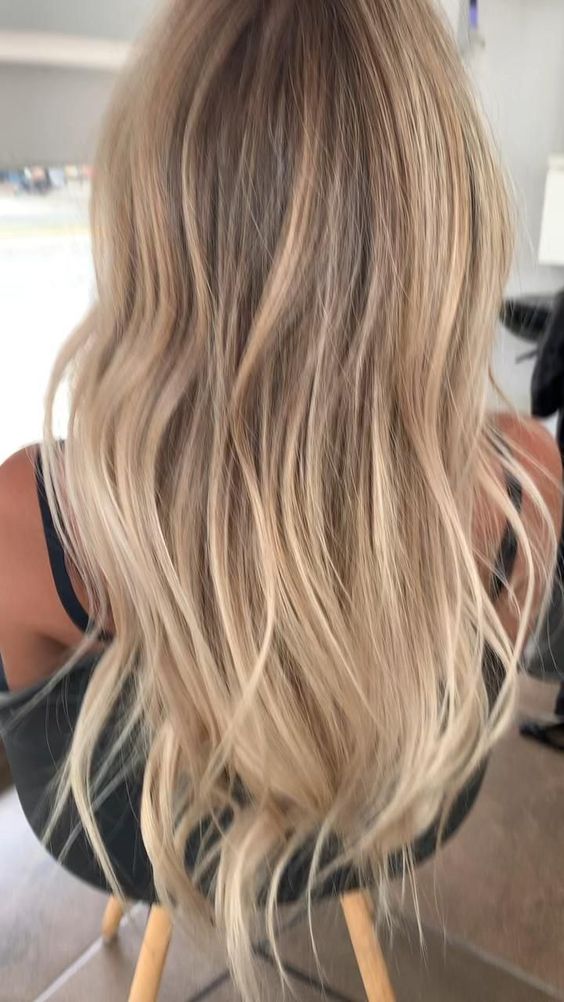 For a very light golden blonde balayage, this is for you. This features very light and very gorgeous ends cascading throughout your back atop a dark root shadow.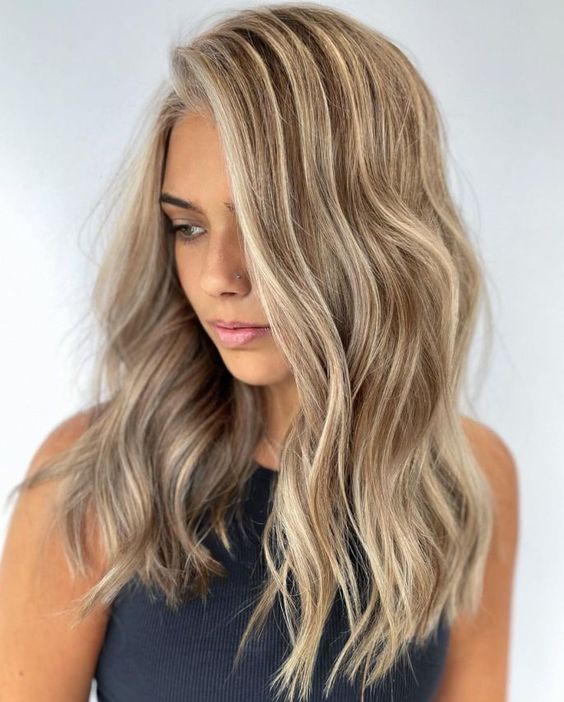 This is a dark beige, dirty blonde color that will give you a beautiful multidimensional effect. It has both highlights and lowlights that will give you a stunning blend of different blonde tones that you won't want to get rid of.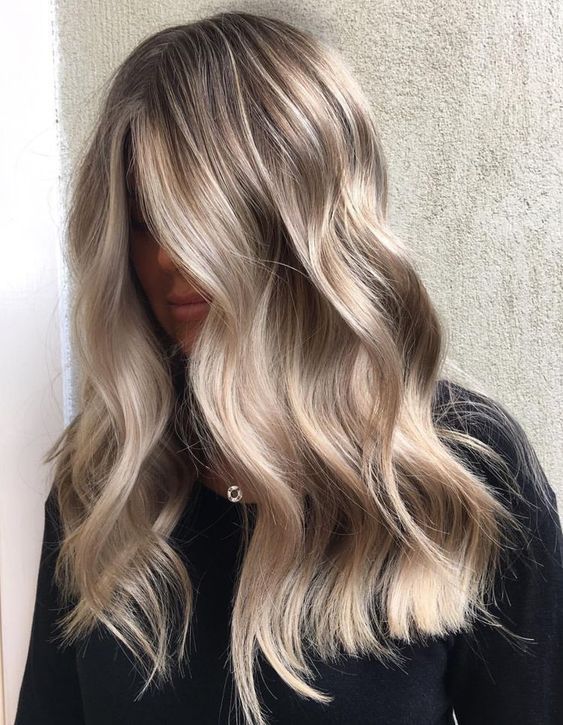 This dirty blonde shade has such a beautiful, iridescent effect. It has a lot of dimension with the shadowy, darker root on the top that cascades to lighter ends that provide a lot of softness and illumination.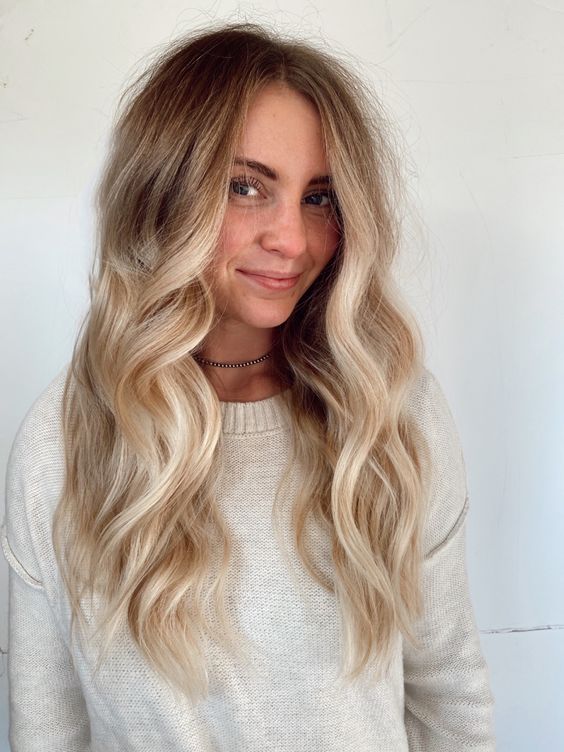 A mixture of gold and beige, this dirty blonde balayage is perfect for anyone looking for a neutral blonde hair color. You can also ask for some face-framing highlights o give your face a naturally glowy look.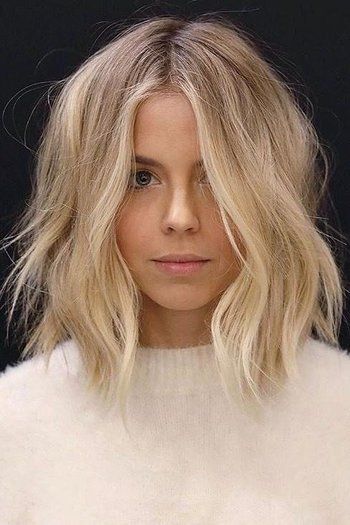 There are several techniques to get dirty blonde hair color, and you can ask your stylist to customize the look to perfectly match your skin tone and hair type. One way to achieve this is by adding dimension and movement with hair contouring.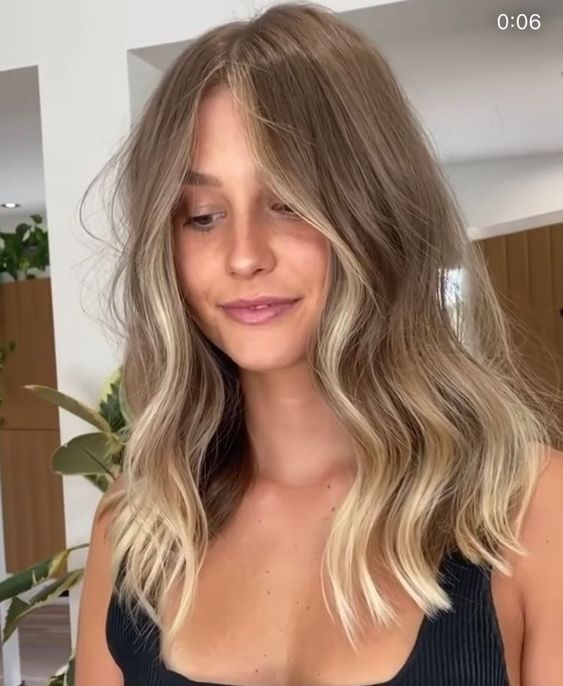 For a youthful and trendy dirty blonde hairstyle, you can ask for a money piece. But this face-framing highlight is more than just a trend and the streaks of light brown and dark blonde will give your hair a lot of dimensions.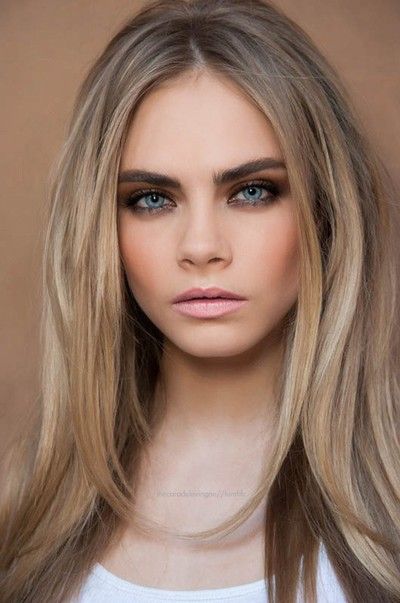 If there's a celebrity that comes to mind when it comes to being the perfect example of having dirty blonde hair, Cara Delevingne is definitely one of them. Just look how gorgeous her sandy, ashy tresses are!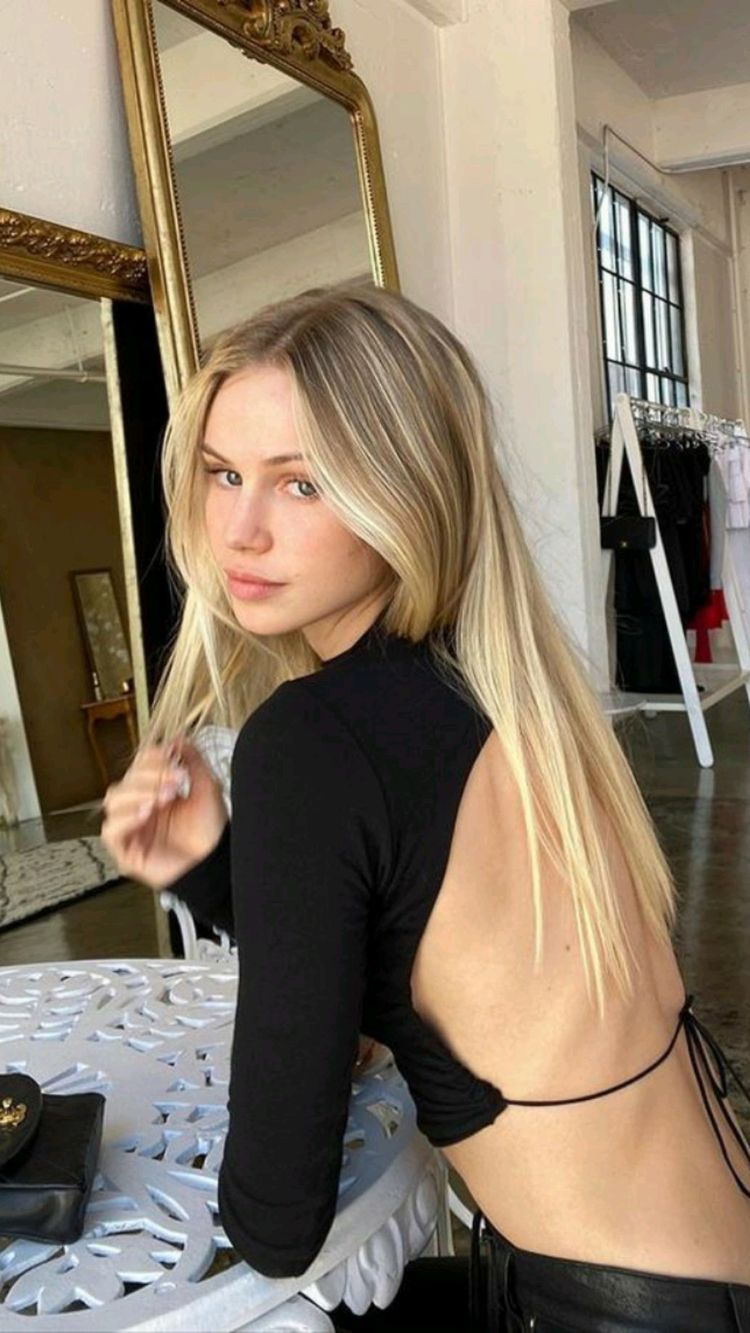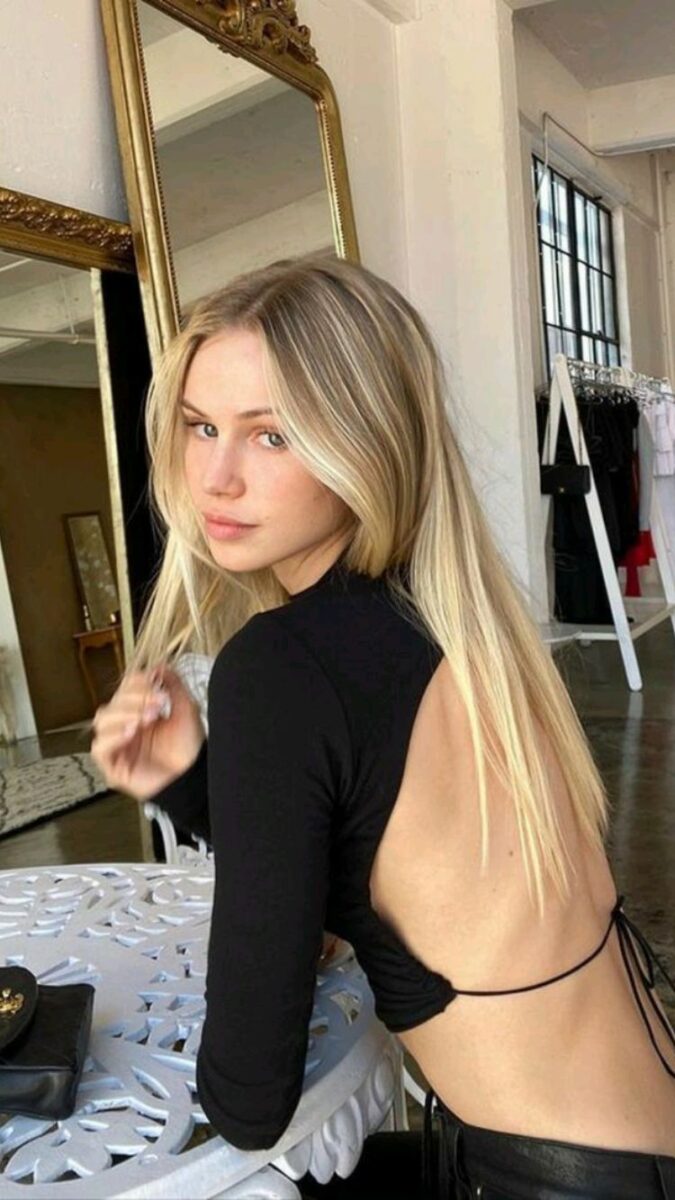 This kind of dirty, light blonde hair will give you instant illumination around the face. It'll be the perfect blonde shade once summer comes along.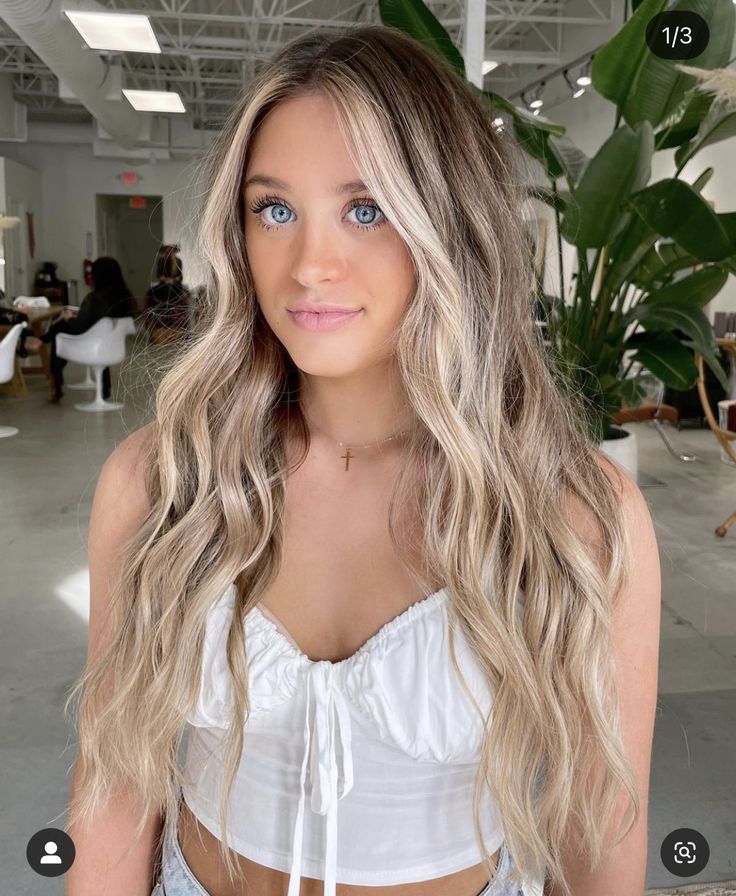 Chunky highlights are definitely popular nowadays and they're the perfect match to brighten up your dirty, dark blonde hair.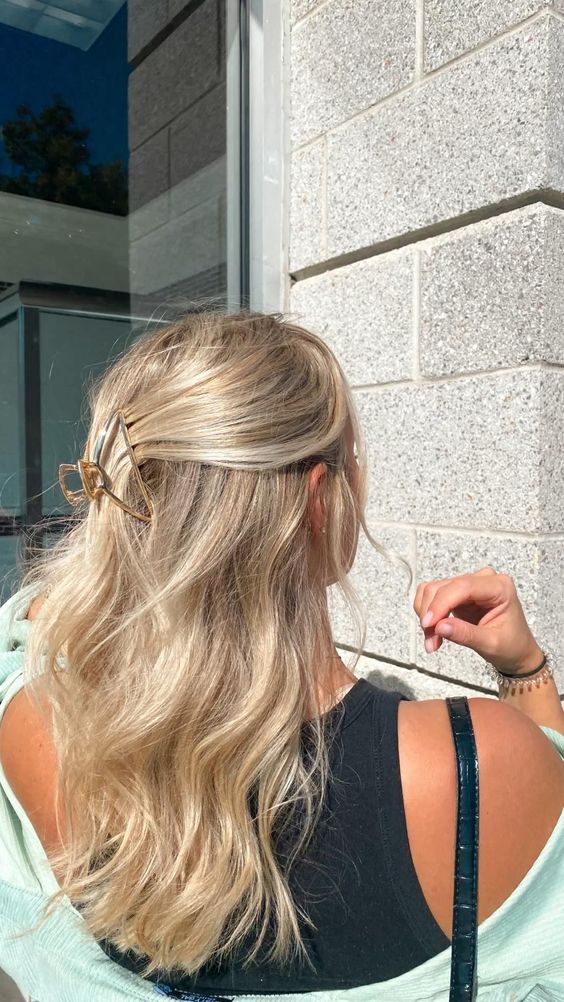 Here's a gorgeous dirty blonde shade that will give you a beautiful sun-kissed look.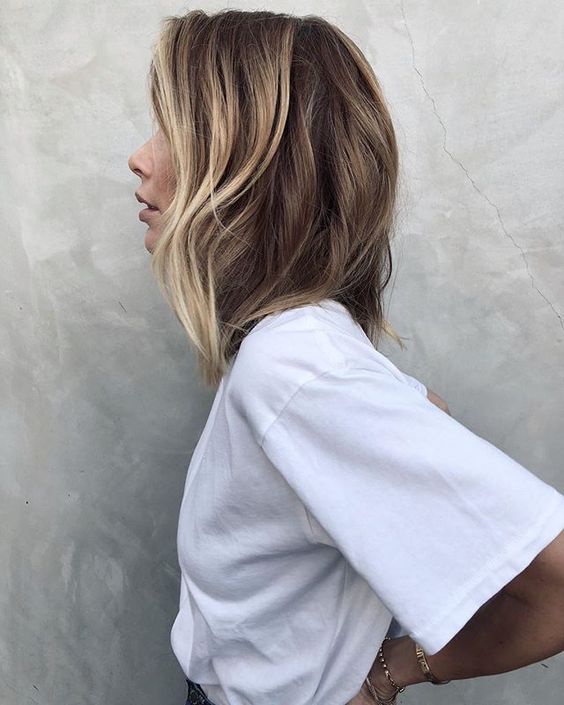 If you're already a light brunette and want to try something new but don't want a fully bleached head, try getting light blonde highlights to get some illumination around your face.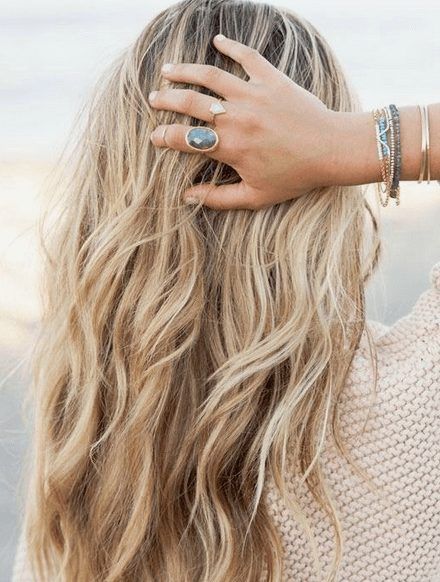 This is definitely one of the best sandy blonde looks on this list. It has the perfect mixture of highlights and lowlights that will make it seem like you've just been in the beach recently.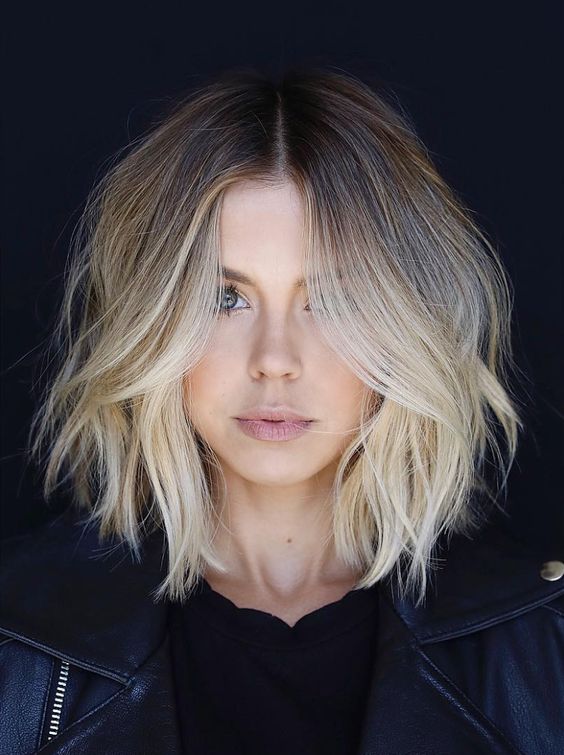 I love the contrasts in this hairstyle. I love how the dark shadow root transitions smoothly to the lighter ends.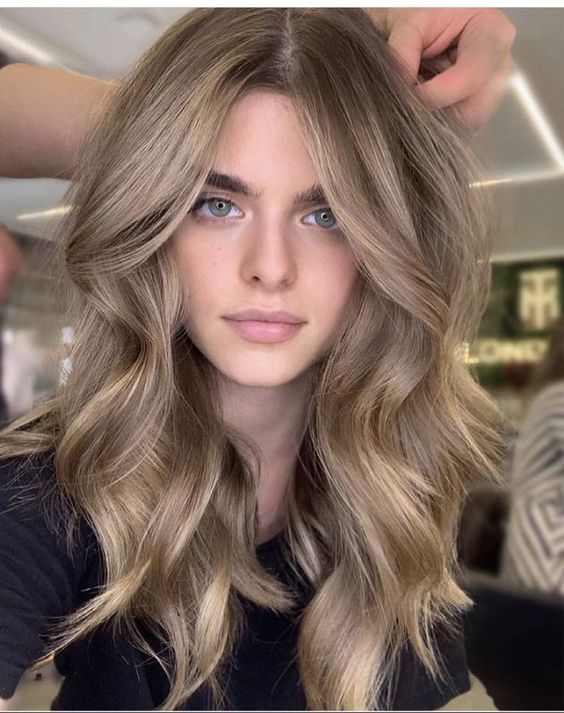 This kind of dirty blonde can fall under the category of "mushroom" blonde. It's a trendy hair color that plays around with beige and grey tones.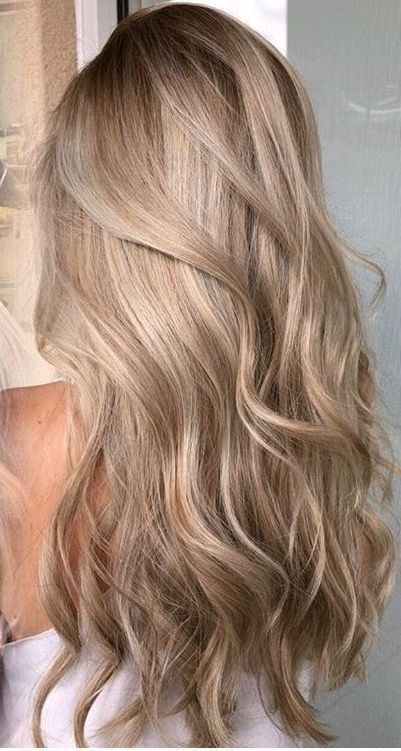 If you don't want an ashy blonde color, this one might be perfect for you.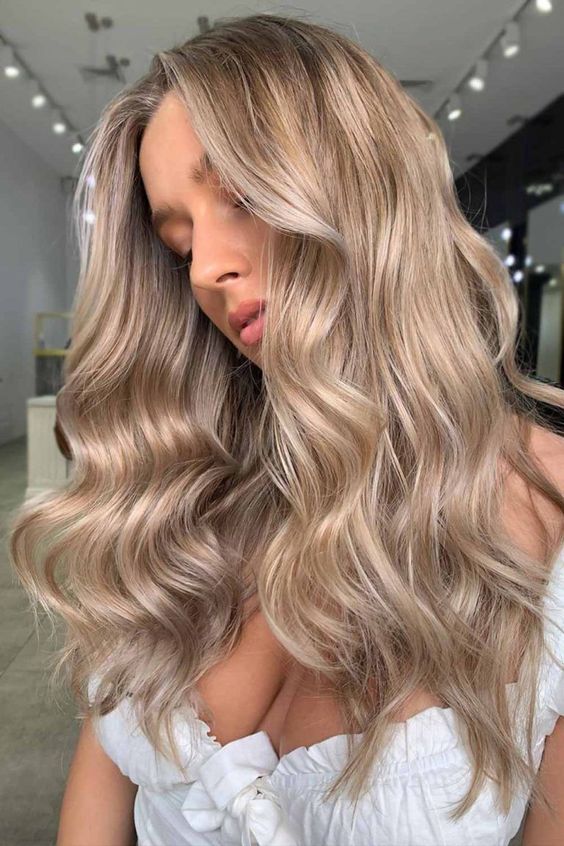 This dirty blonde hair has so much dimension and movement! It's utterly stunning!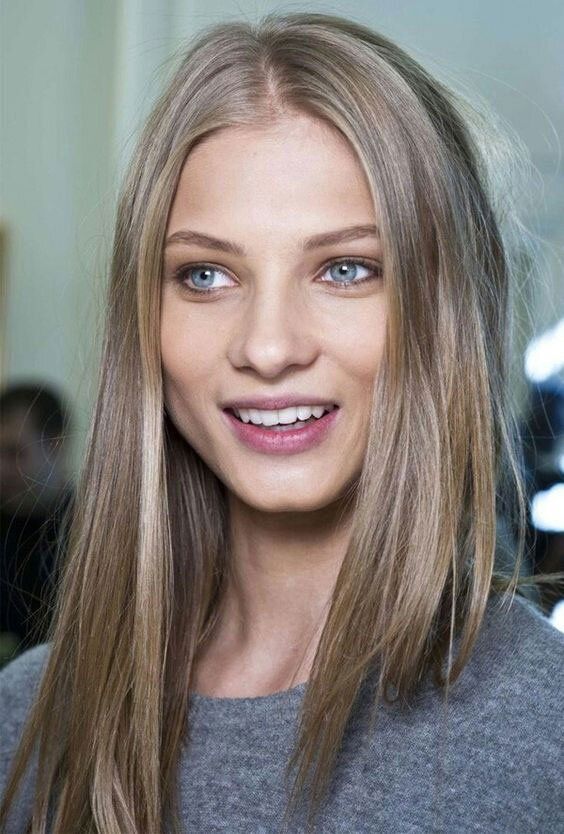 For those who aren't too keen on bleaching their hair multiple times, this kind of dirty blonde won't be too harsh on your tresses. It won't take a lot of lifting to get to this shade especially if you're already a light brunette.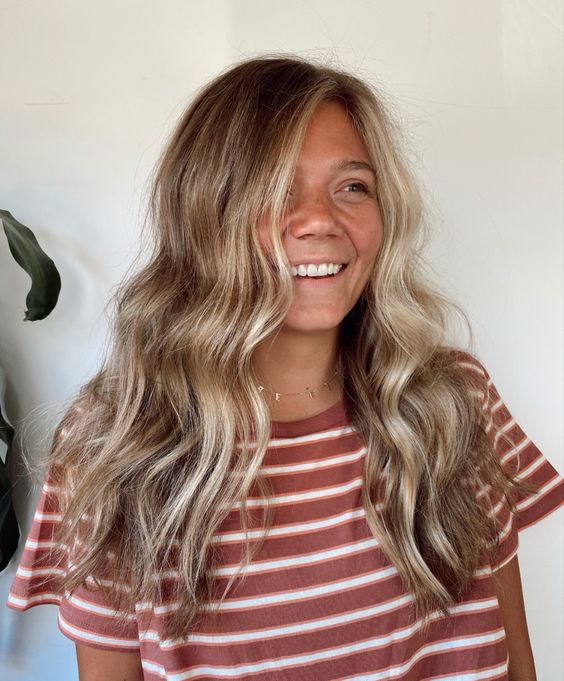 For an instant glow around your face, a money piece like this one will do the trick!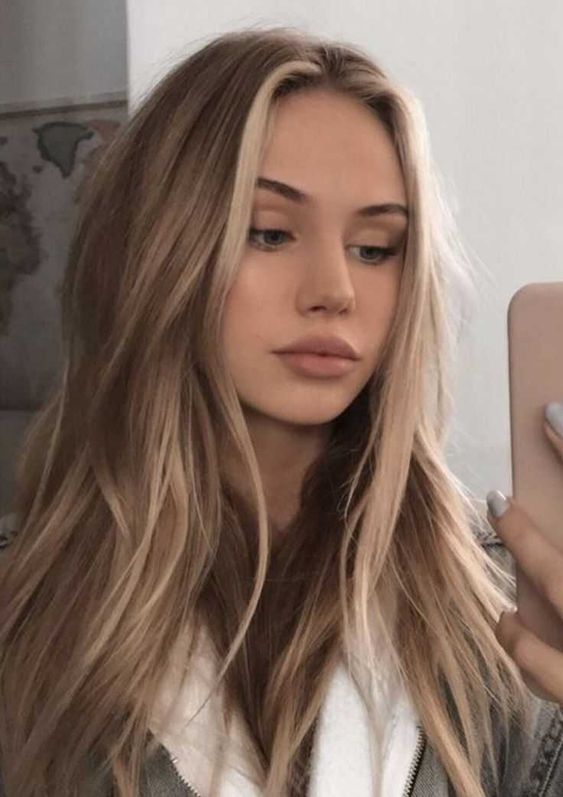 If you already have naturally brown hair, you're in luck if you're planning to get some blonde streaks on your locks. To create warmer tones all over the face, add some highlights with blonde money pieces.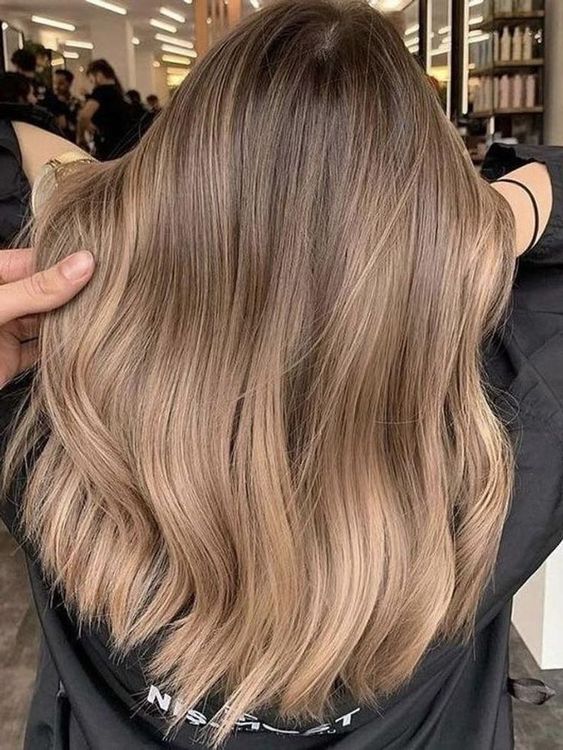 If there's such a thing as the perfect honey-blonde hair, this is probably it!