If you've been looking for Christmas party outfit ideas for this upcoming holiday season, you've come to the right place! We're sharing our favorite Christmas party outfits from our favorite influencers below.
Everybody wants to look their best with so many parties and events to attend this Yuletide season. From annual office parties to your big family gatherings, knowing how to dress for the right occasion is so important.
So whether you're looking for something formal or something a little more casual, you'll surely find some inspiration in our following list below!
Christmas Party Outfits From Dressy To Casual
Look stylish and fashionable during the upcoming holidays with our best Christmas party outfit ideas!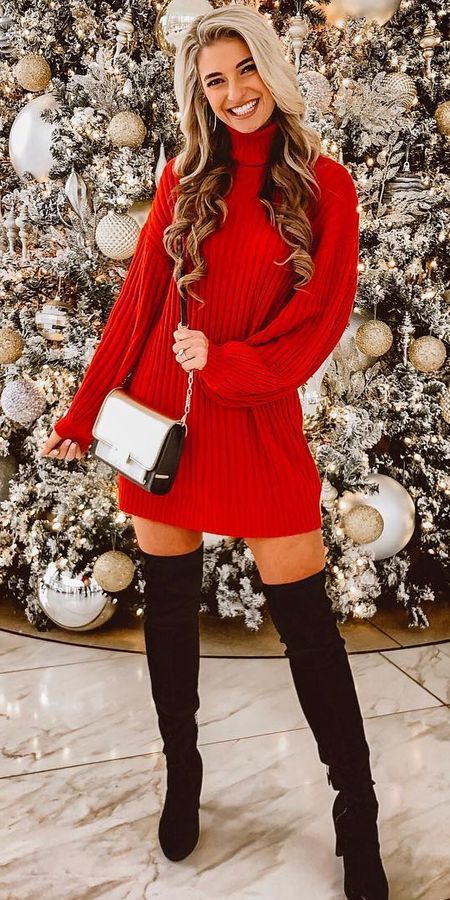 Turn heads with this chic and cozy red dress paired with your signature black boots!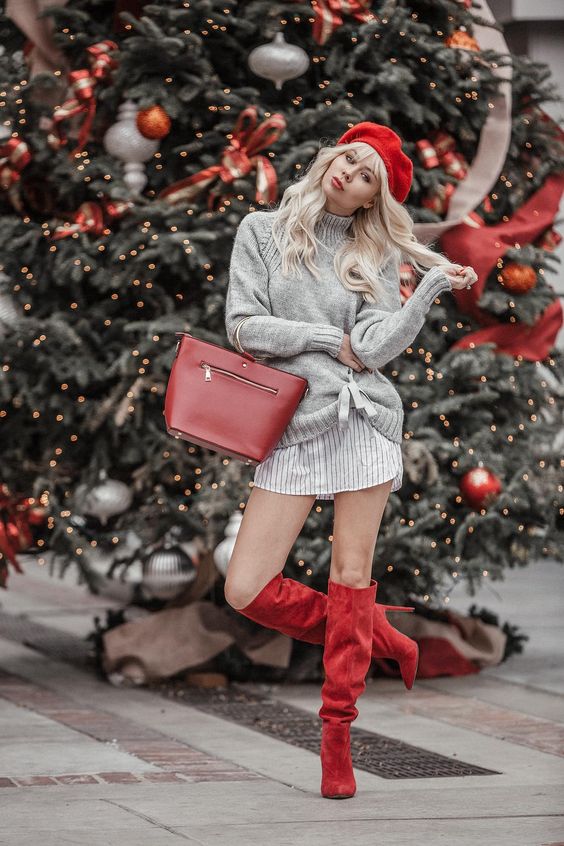 Wearing neutrals for your main outfit with pops of color on your hat and your boots will surely give you a nice contrast!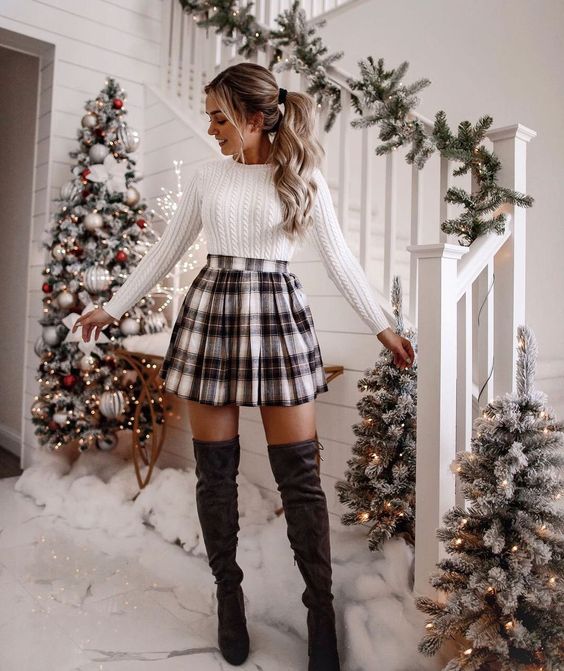 This white sweater plus tartan skirt combo would just be perfect for any White Christmas-themed parties! This is one of our favorite Christmas party outfits for events with friends.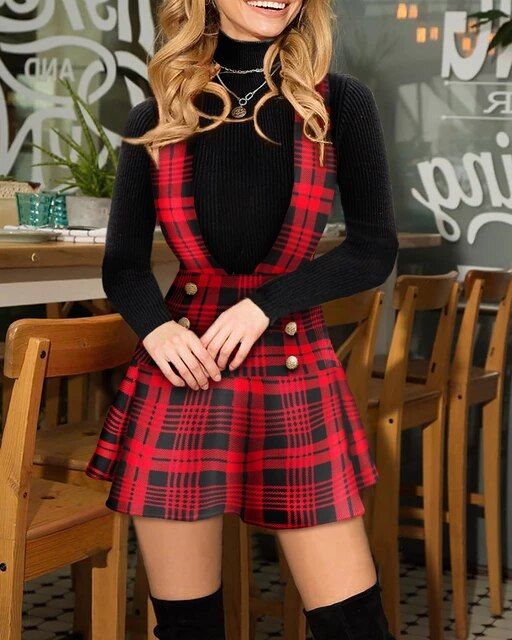 If you want to go extra from your usual tartan skirts, this fun, plaid suspender might just be what you're looking for!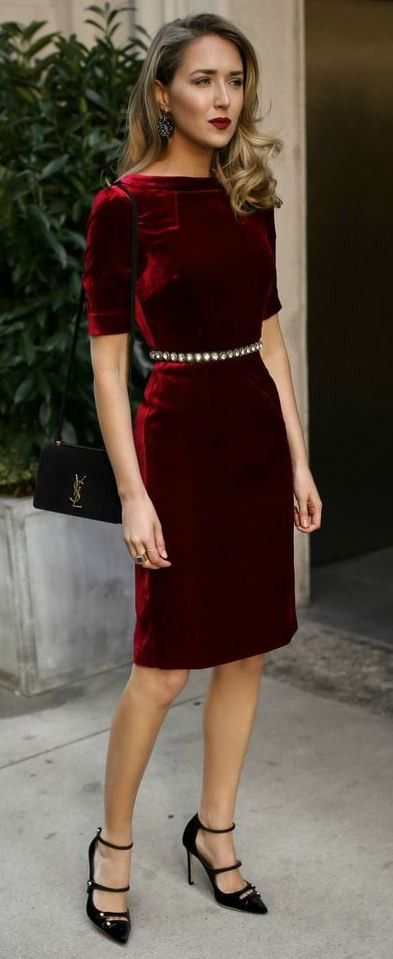 Show up looking classy as ever with this bold red number! This is one of our favorite Christmas party outfits for work events.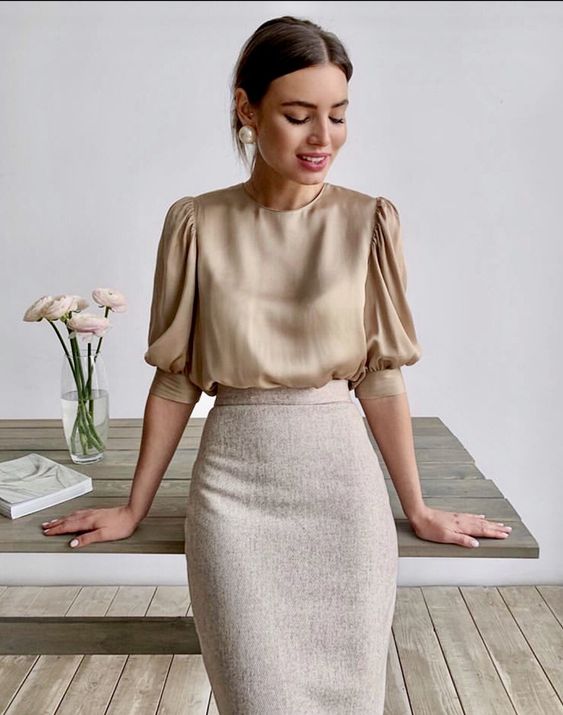 Subtle and neutral colors don't have to be dull. This sparkly, champagne-colored outfit will surely make you look effortlessly chic!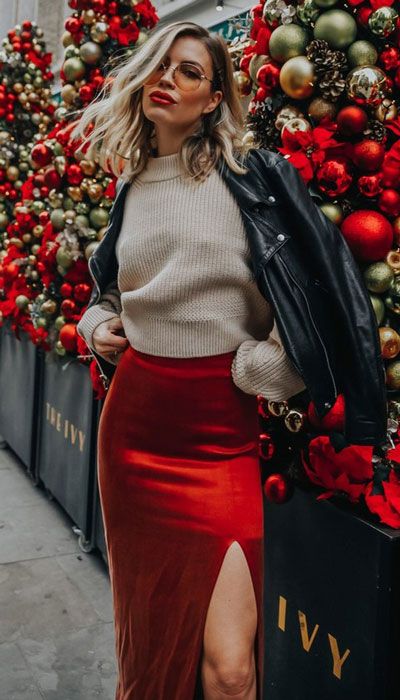 This is one of our favorite Christmas party outfit ideas for an edgy city venue. I just love a good slit skirt and a leather jacket combo, don't you?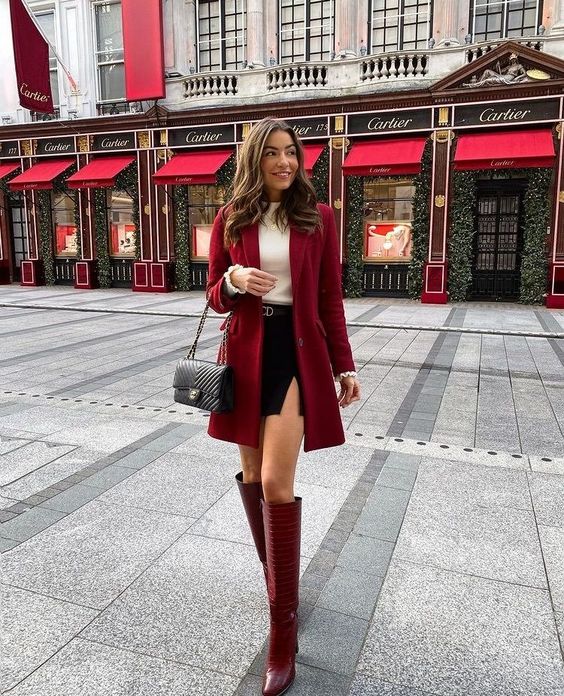 If you want to look put together without trying too hard on your next Christmas event, check this one out!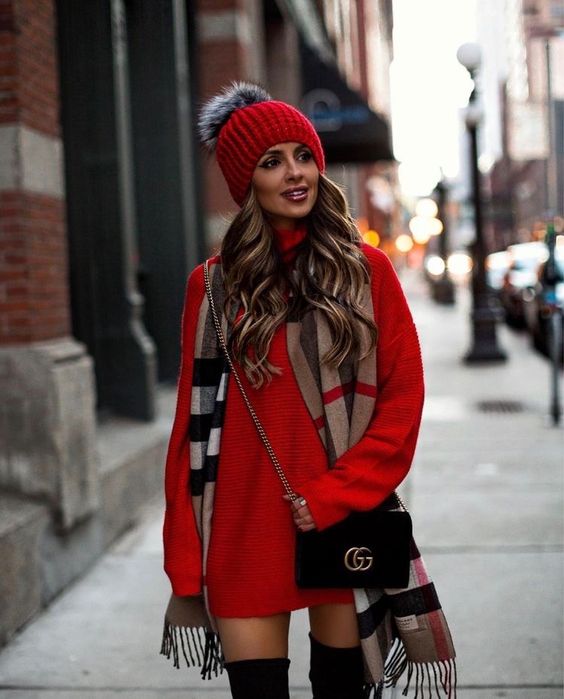 Pair up your usual dresses with a plaid scarf to keep you warm as you go to your next holiday event.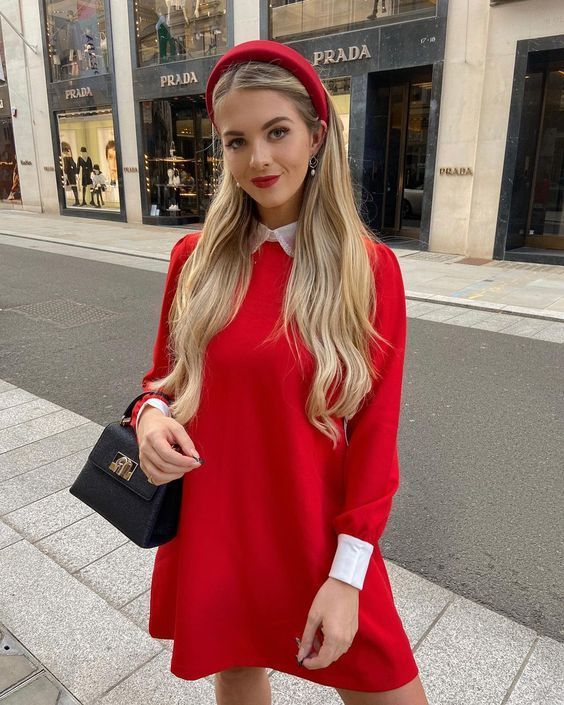 This preppy look would be perfect if you're looking for something casual but chic! This is one of our favorite Christmas outfit ideas if you're going for the Gossip Girl look.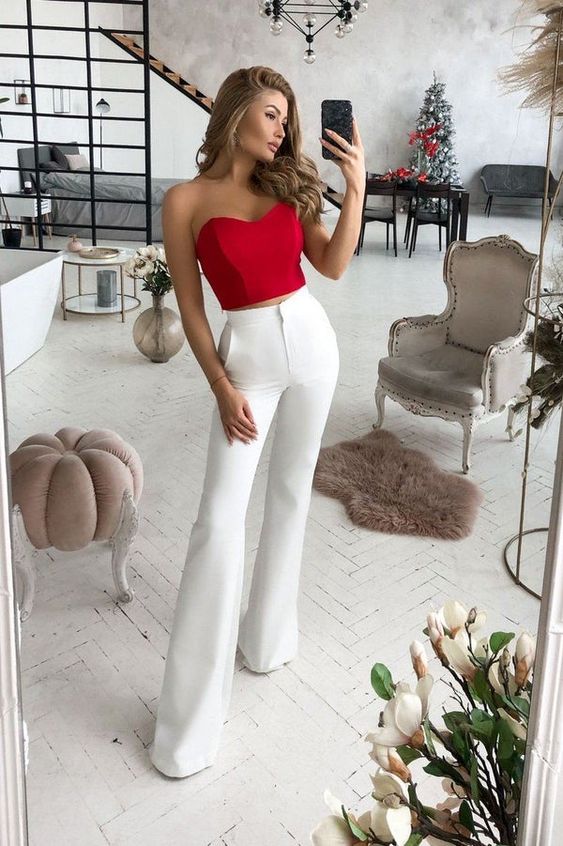 Wearing white for parties might be tricky, but it's definitely worth the risk if you want to look so good!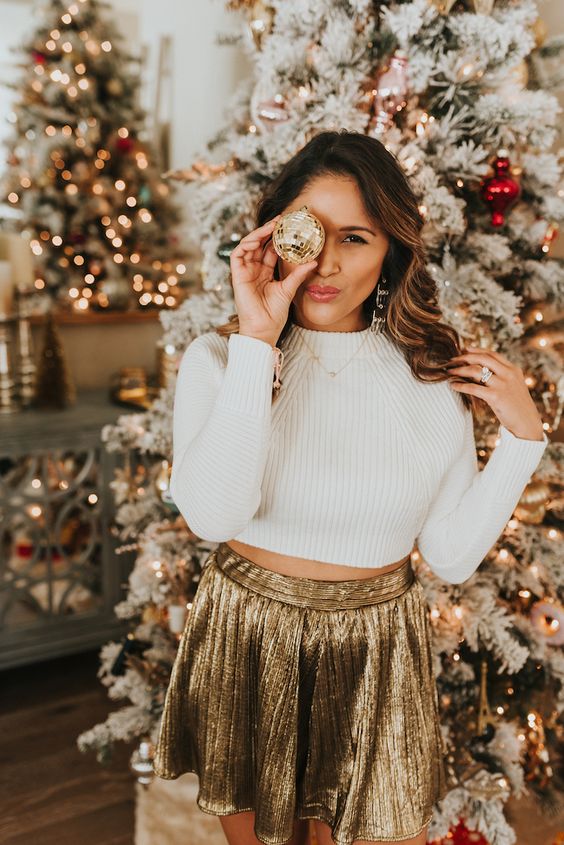 Looking for upbeat Christmas outfit ideas for a late night party? Dazzle your family and friends with this sparkly outfit for your upcoming Christmas event!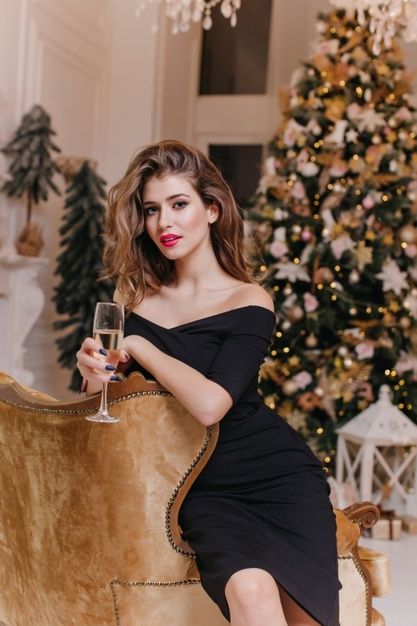 Christmas party outfits don't always have to be something red and white and green. Make a statement with this classy, elegant black dress!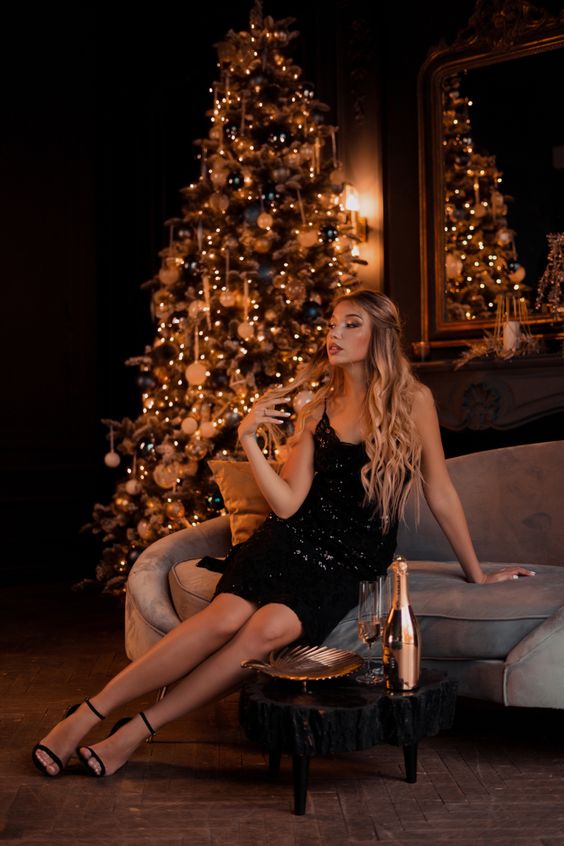 There's a reason why every woman should have a little black dress to pair with any holiday event! This is one of the easiest Christmas outfits to put together and it's always a hit.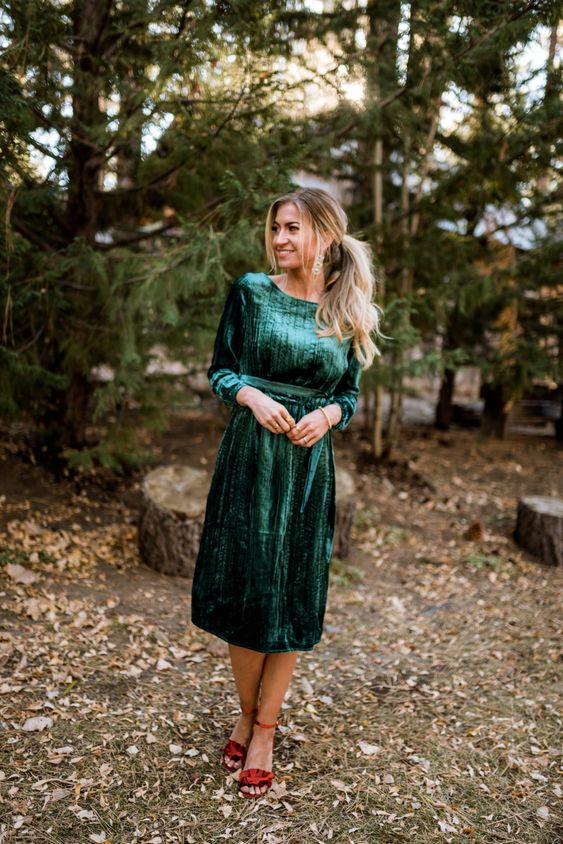 Simple yet elegant, this classy green dress looks so perfect for any casual or formal holiday event!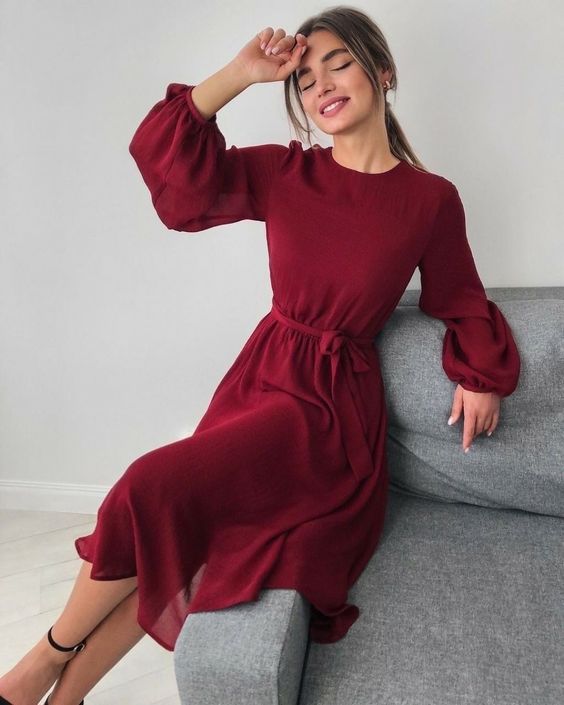 This flowy red dress is perfect for anyone looking for something comfortable to wear throughout the festivities!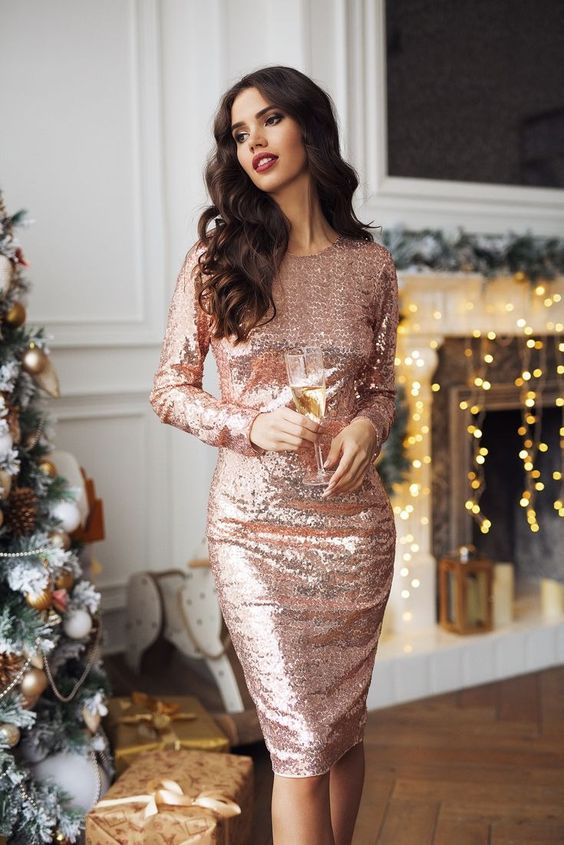 This sparkly pink dress will look so fabulous on anyone!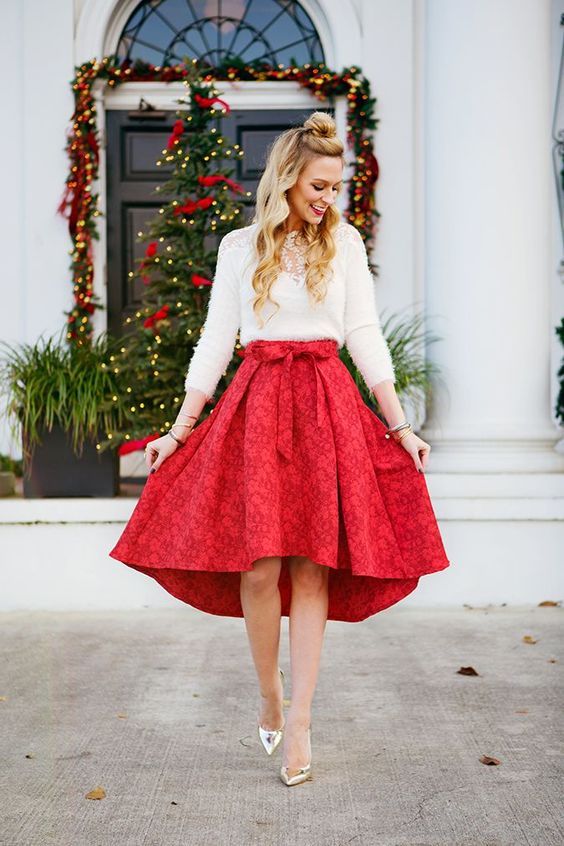 This clean and modest outfit will make you look so elegant at any holiday event!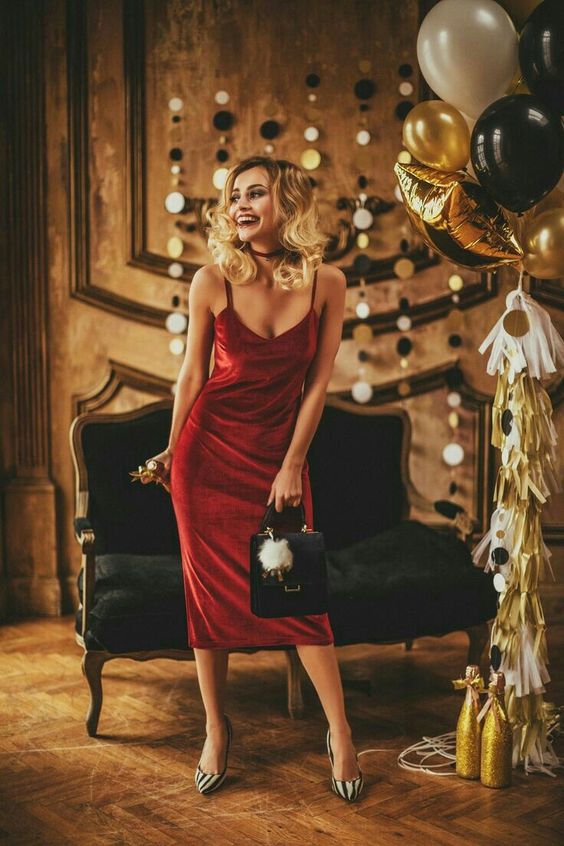 This signature red number will definitely make you the talk of the party!
This chic combination of a white blouse and a pair of sparkling pants is perfect for those who don't want to get into a dress for their upcoming holiday event!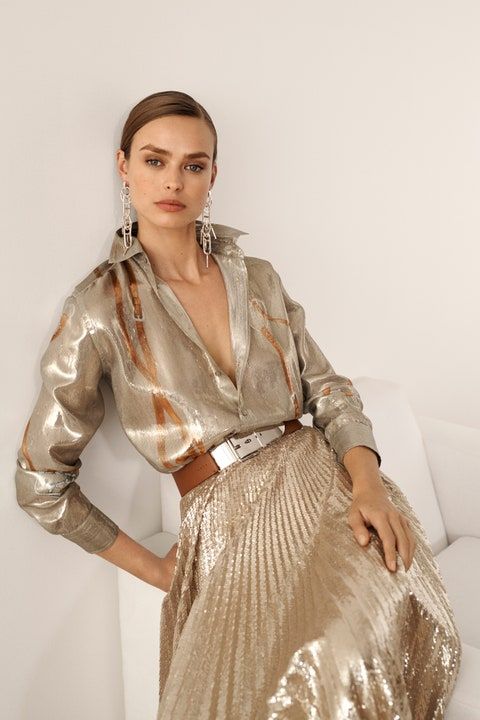 Use the upcoming Christmas season as your golden opportunity to shine and stand out in this amazing outfit!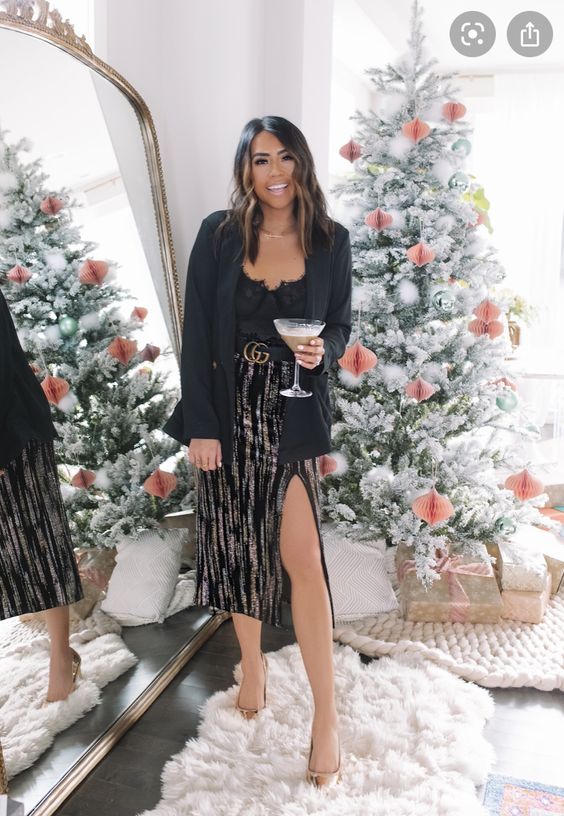 Black never goes out of style no matter the occasion. So don't be afraid to wear an all-black outfit this Yuletide season!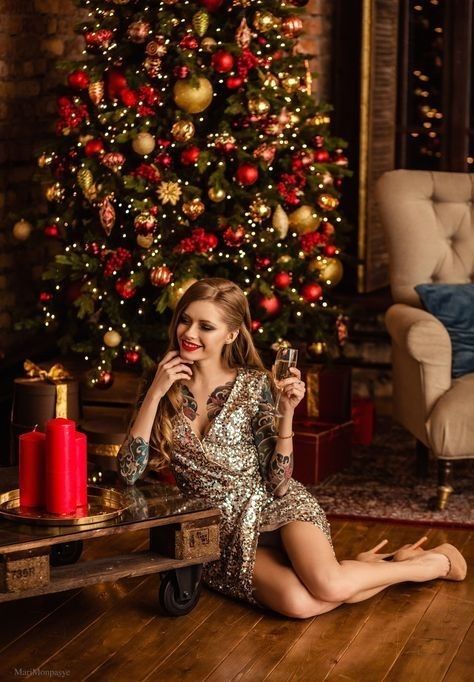 Shine like the star you are with this flashy gold number!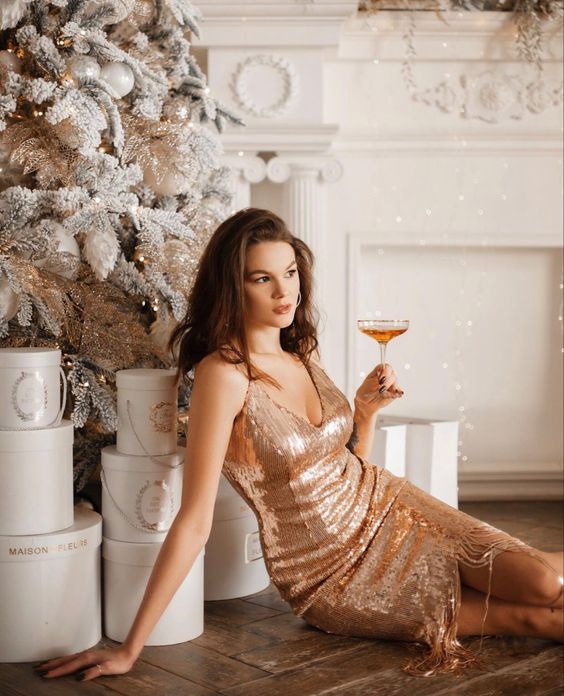 If you want to look expensive and opulent this Christmas, a sparkling gold dress will surely do the trick!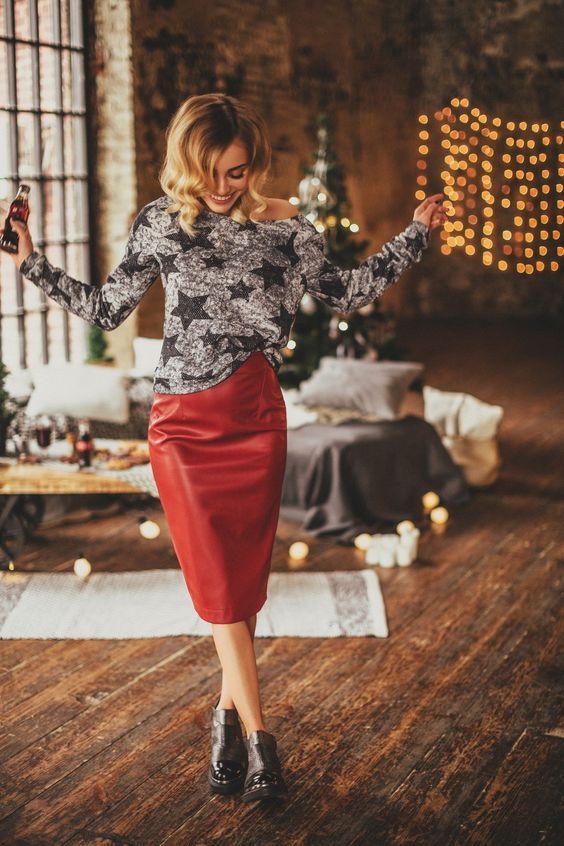 If you want a combination of comfort and style, try matching your red leather skirt with a cute sweater!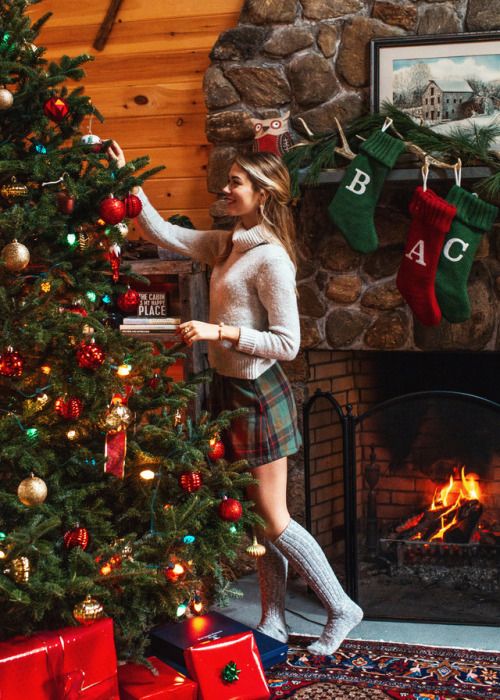 If you want to look cute at your next family gathering this Christmas, you might want to try out this cozy, preppy!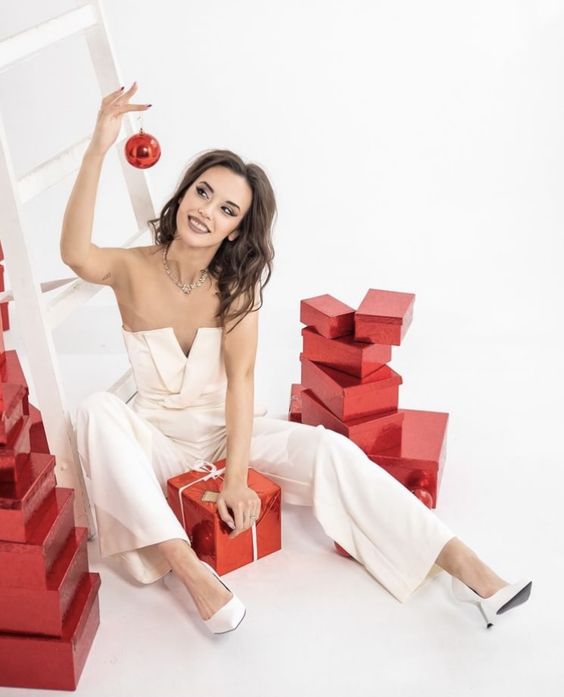 This timeless and elegant overall will surely make you look classy!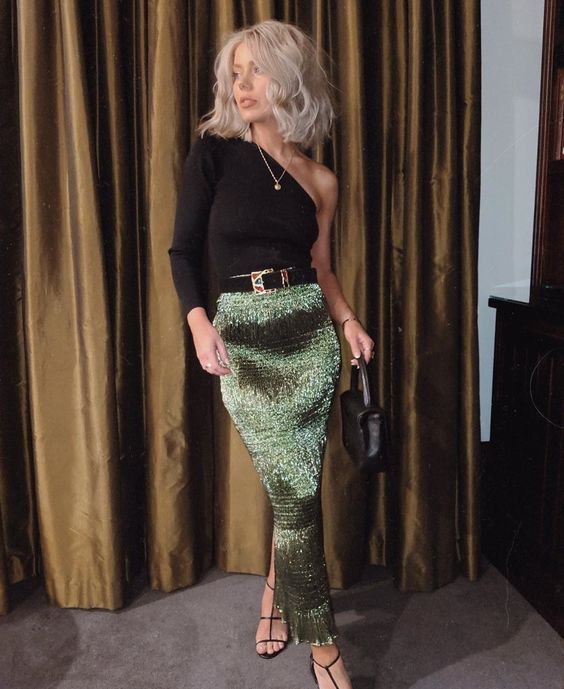 I'm totally obsessed with this sparkly green skirt!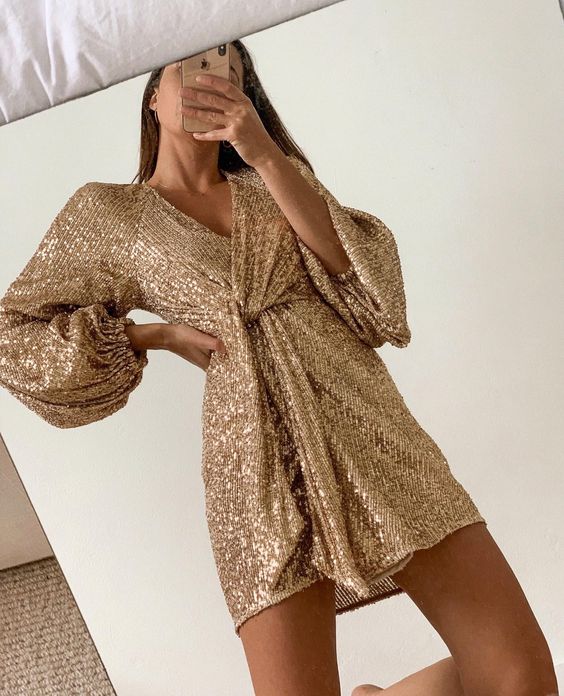 This elegant gold dress will look so stunning in both day and night events!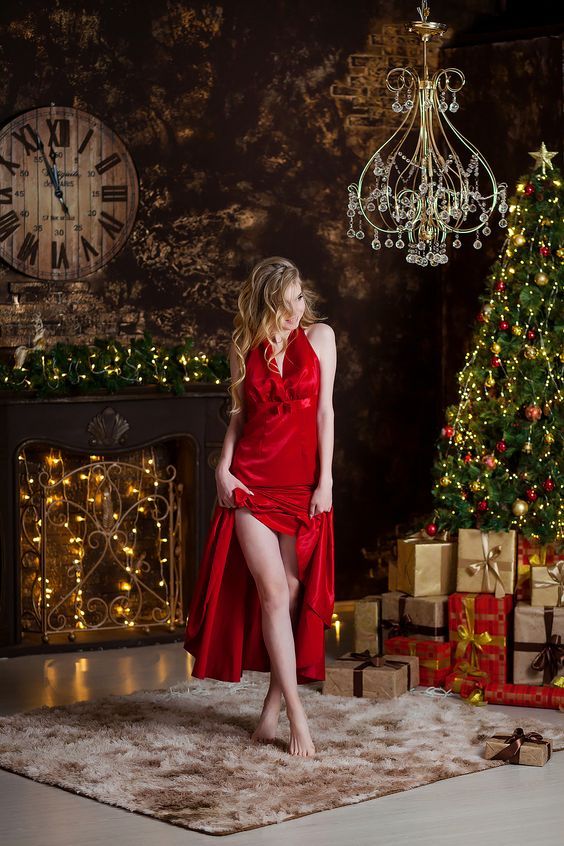 You'll surely leave everyone speechless once you show up at the party with this stunning red dress!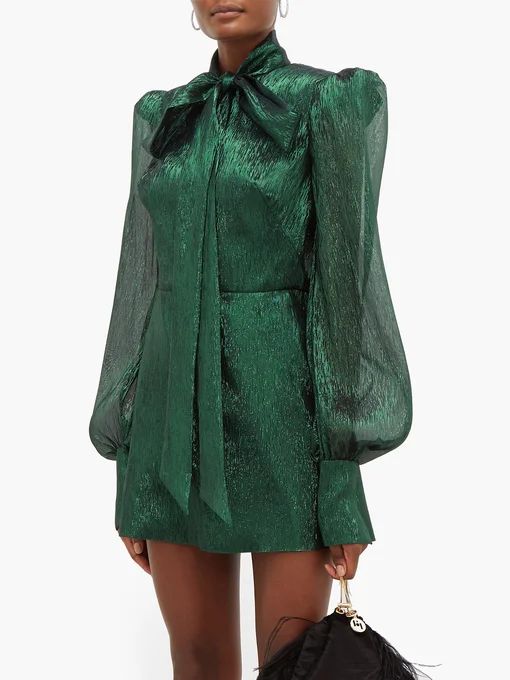 I honestly love the color green so much and this look is just so chic and effortless.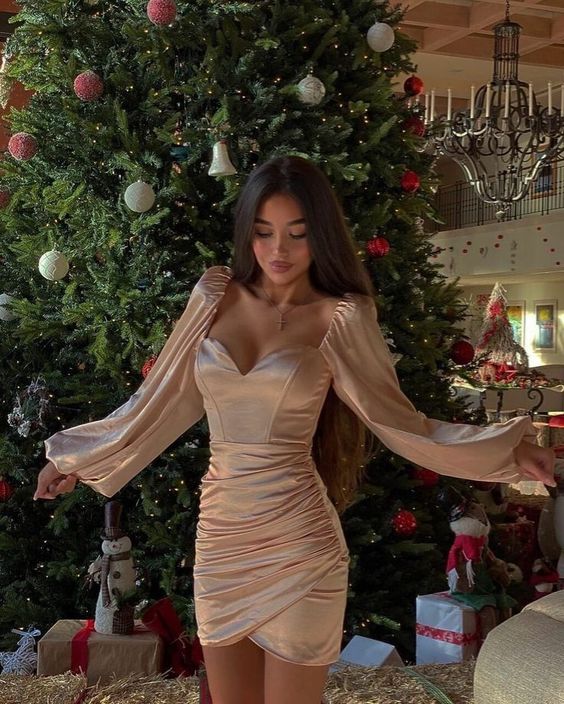 This sexy, gold number will surely turn heads everywhere you go!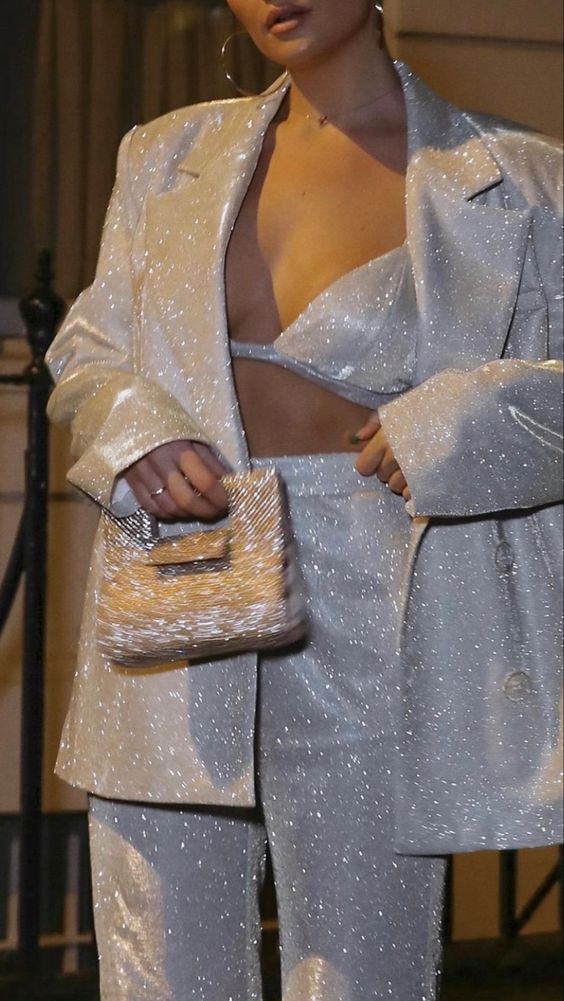 I am totally living for this sparkly white outfit. Perfect for anyone who wants to mix business and pleasure!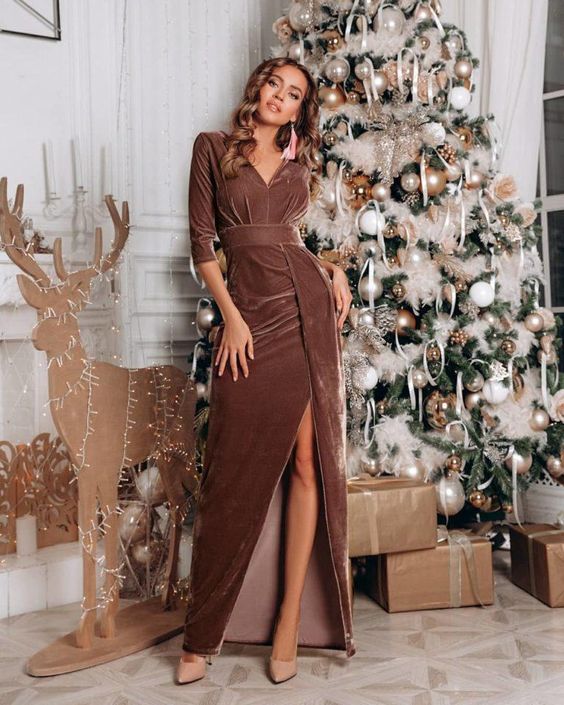 Be totally unique with this classy, brown velvet maxi dress!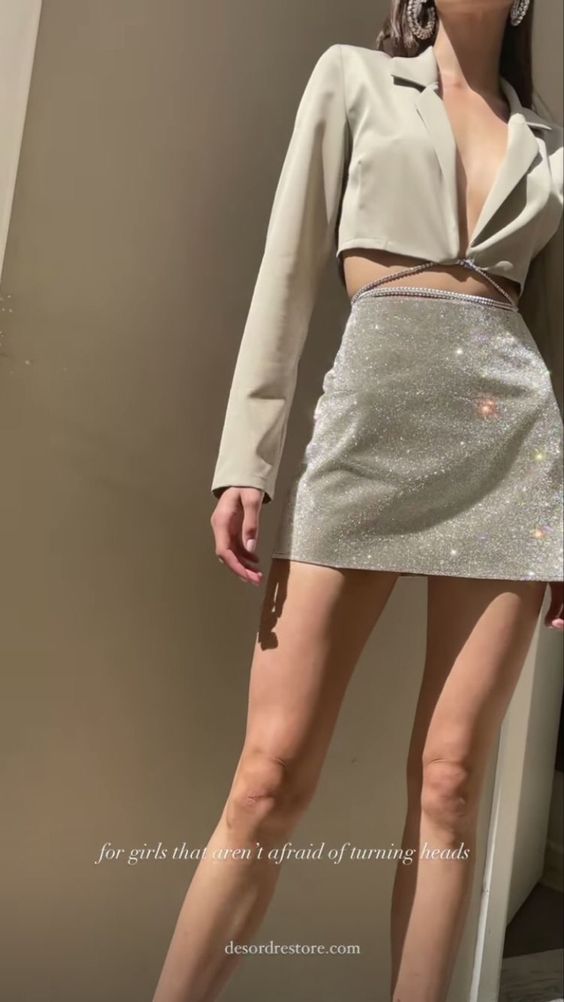 Just like what the caption says in the photo, this sexy, sparkling outfit is definitely for girls who aren't afraid of turning heads!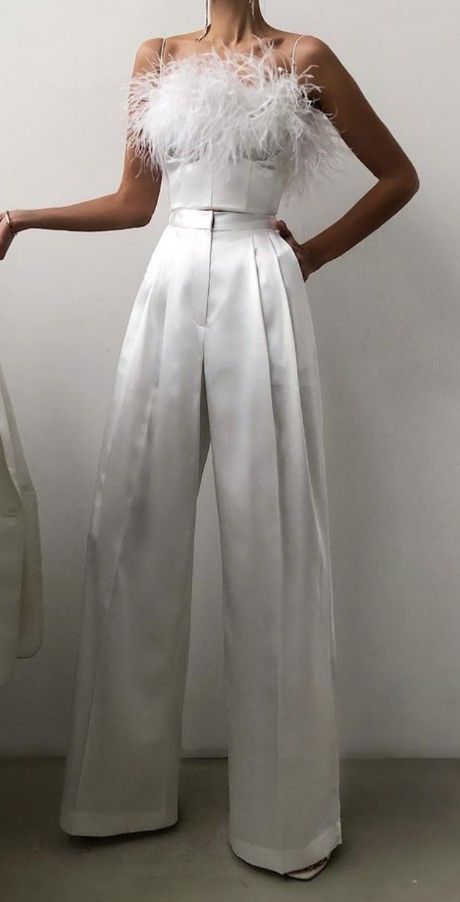 This all-white outfit will instantly make you look glamorous and chic at any Christmas party!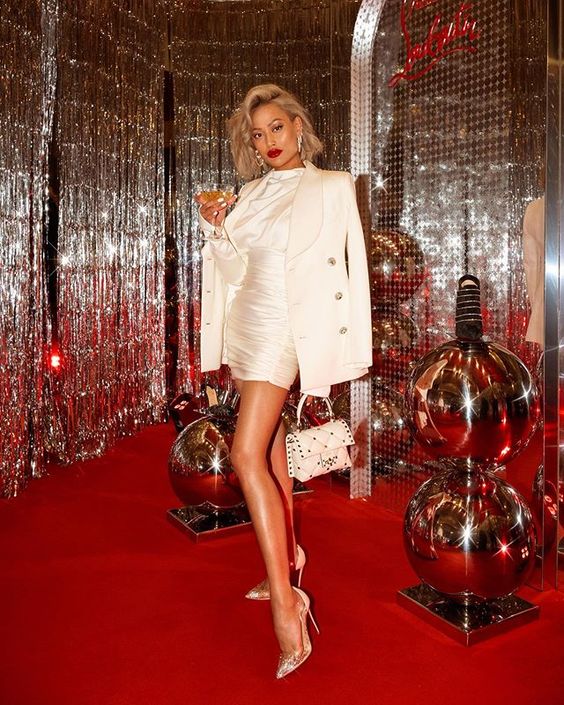 Another all-white outfit but this one is for those who love to wear dresses.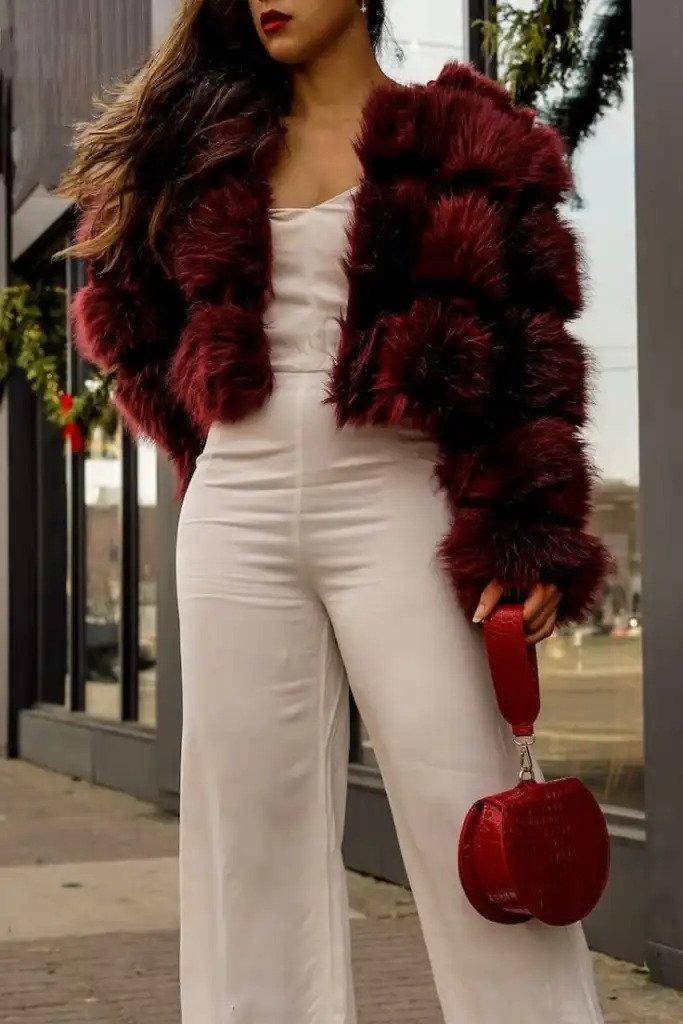 Upgrade any white outfit with bold, red accents to give your look that Christmas vibe!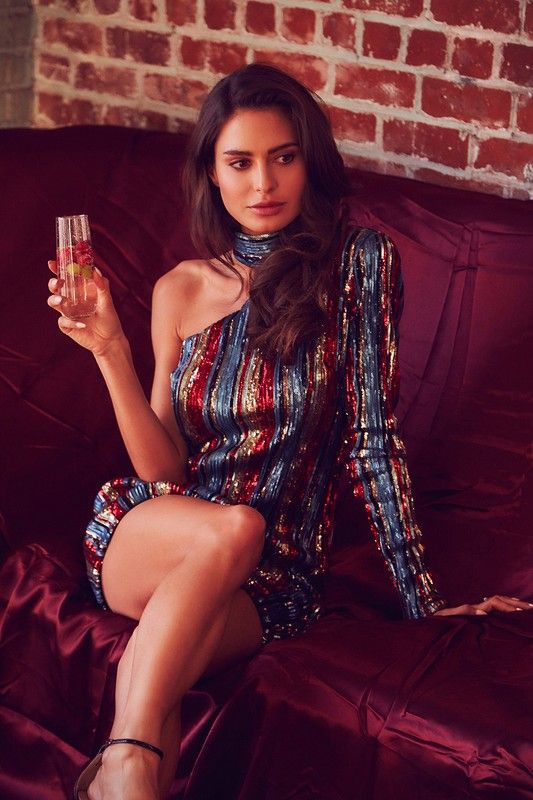 This sequin, one-shoulder dress will be so fun to wear at that upcoming Christmas party!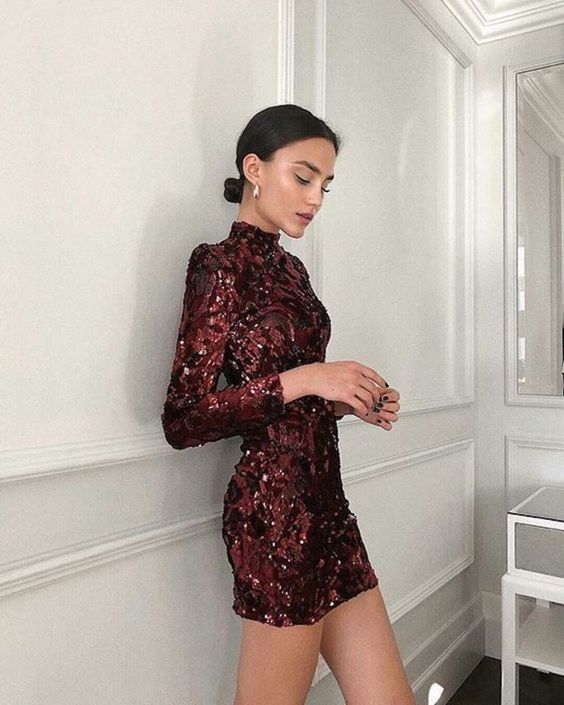 Christmas parties and gatherings are the perfect time for you to shine and this gorgeous red sequin dress is perfect for these occasions!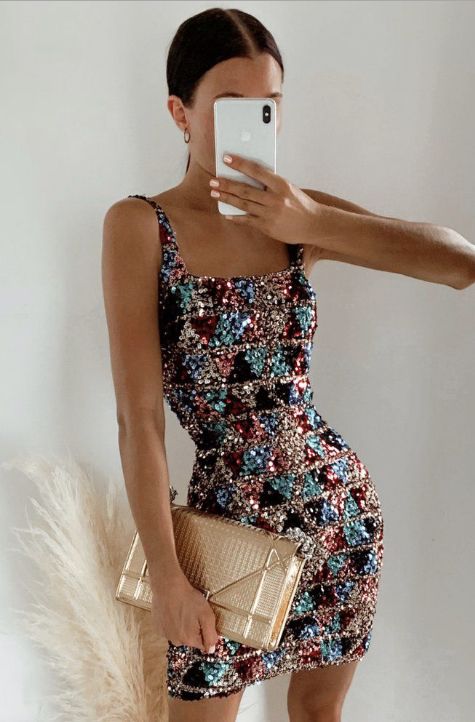 Don't you just love detailed dresses with unique patterns? You'll definitely stand out from the crowd with this outfit!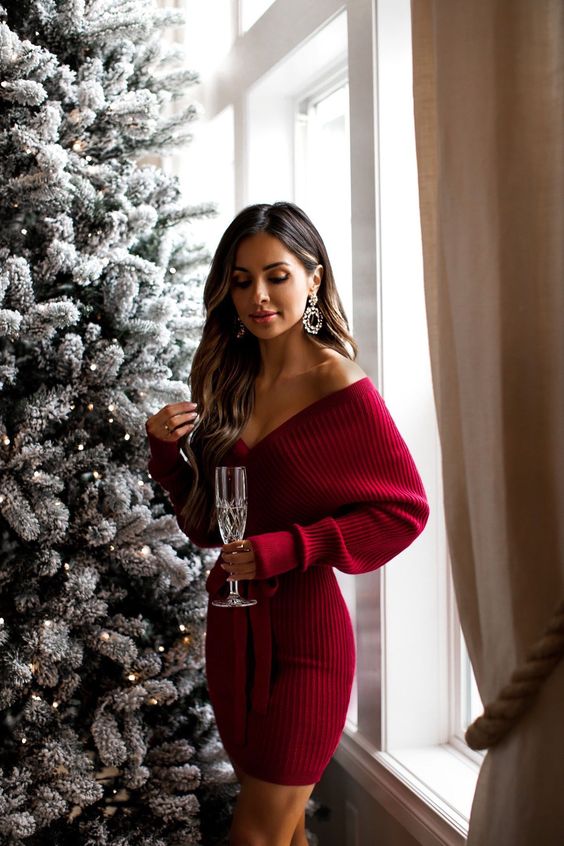 Comfortable outfits don't always have to mean compromising your style. This beautiful red dress certainly gives you that perfect balance of both!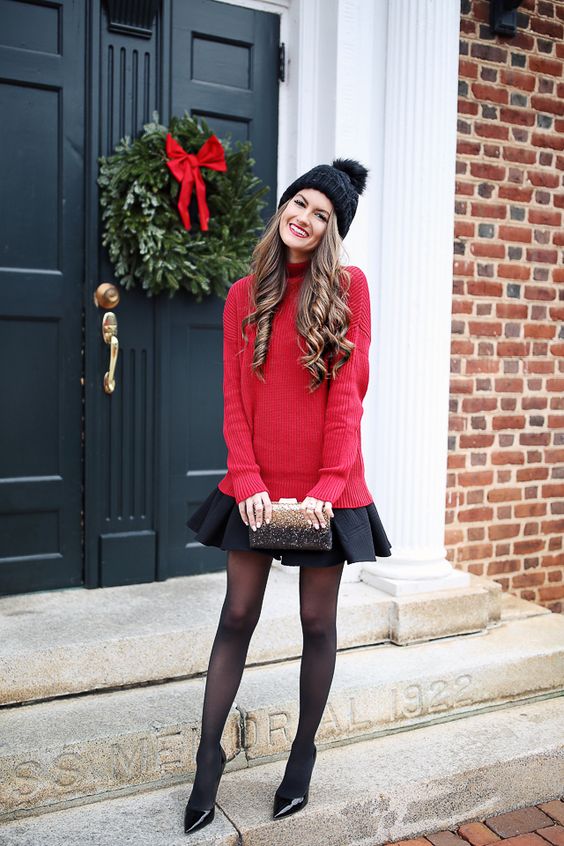 If you want to look cute without having to wear an overly-complicated outfit, you can easily pair up your favorite red sweater with a short skirt and black stockings.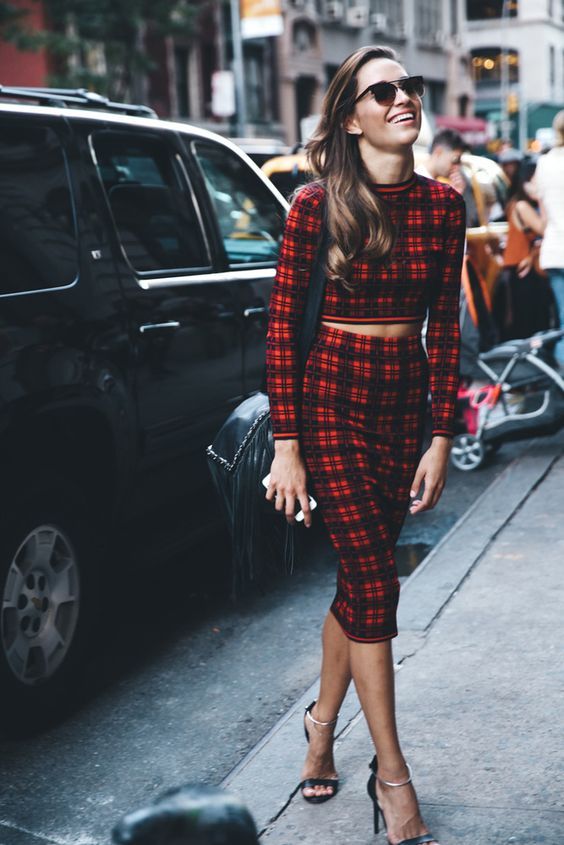 I am in love with this two-piece tartan outfit. It would fit so well on many Christmas events!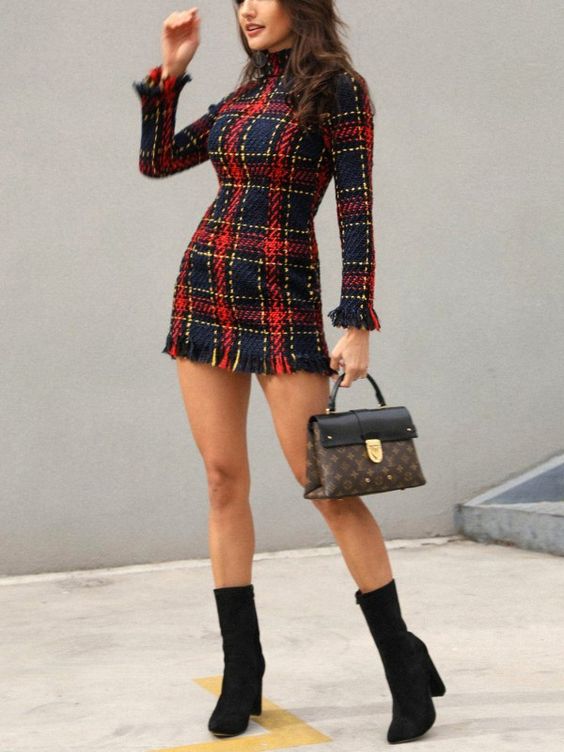 Show off your amazing legs with this short tartan dress at your next holiday party!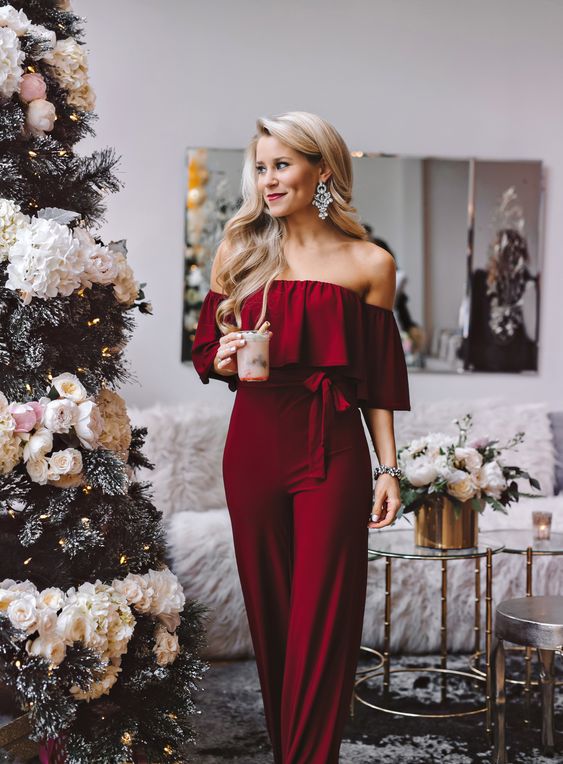 This looks if just the perfect mixture of dressy and casual. This look will go with any holiday party!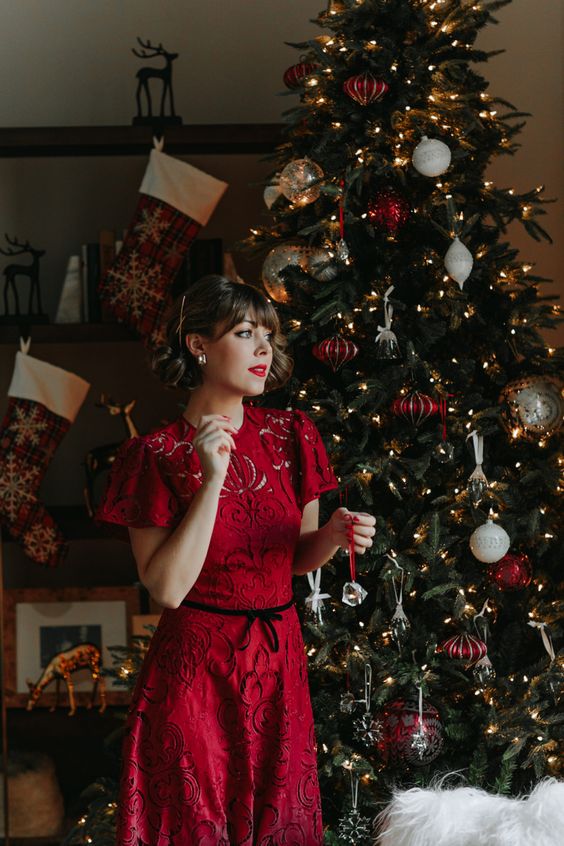 Your Christmas party outfits don't always have to be fussy and over the top. This dress is perfect for you if you want to keep things simple!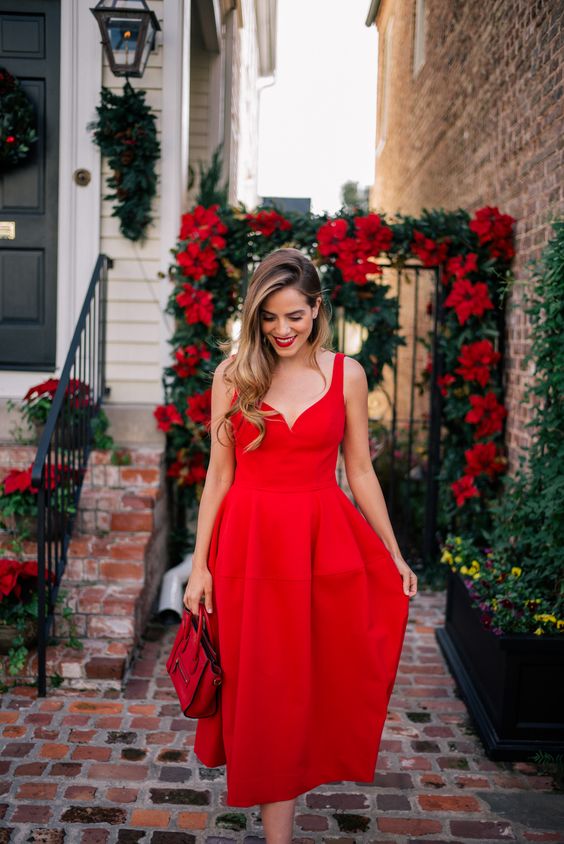 This romantic dress won't just be perfect for Christmas parties, but will also suit any upcoming dates you have this holiday season!
Keep things casual with this cute sweater dress!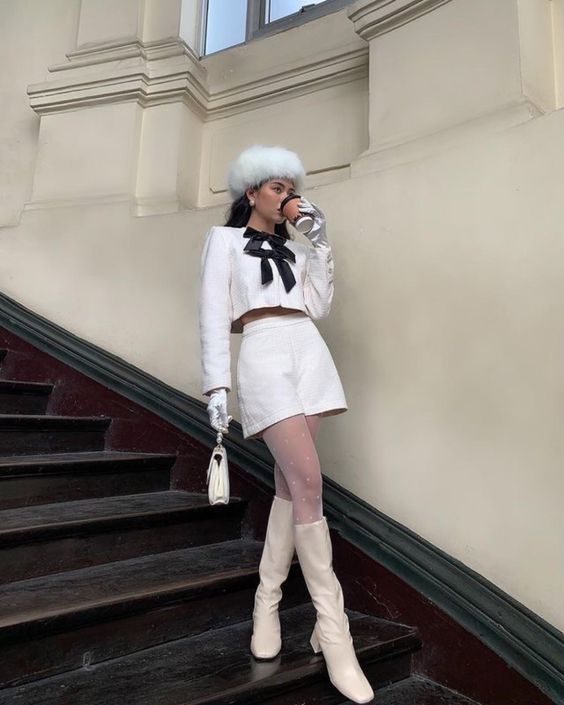 If you want to look preppy and sweet for your next holiday event, this outfit might just be what you're looking for!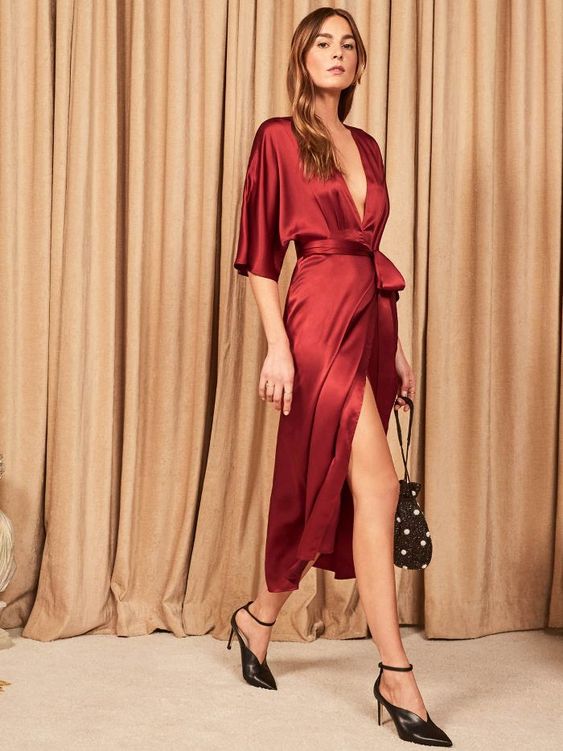 This sexy red number will surely make you the center of attention once you show up at your Christmas party!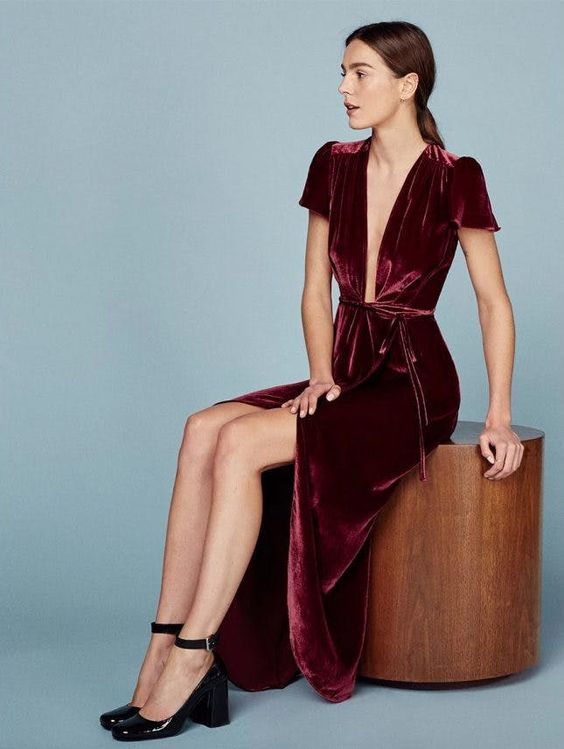 This sexy yet timeless dress is another Christmas party outfit that you might fall in love with!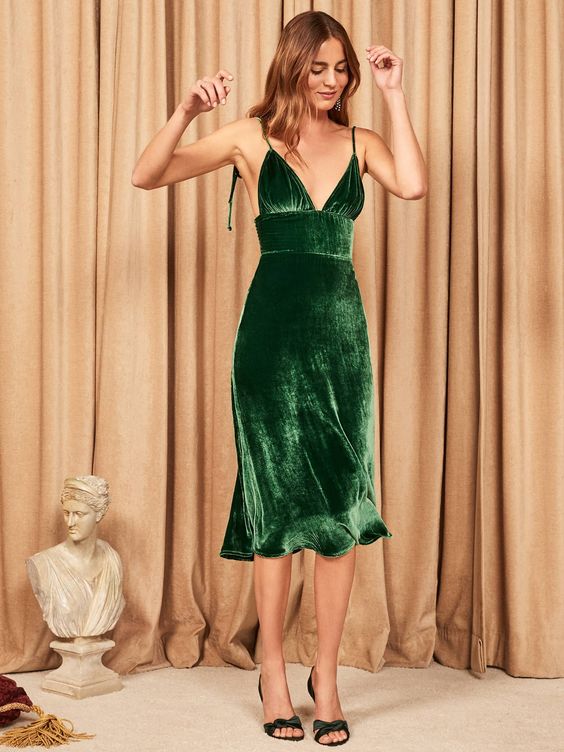 Here's another sexy and chic dress in green you might want to wear to your next Christmas party!