If you're in the mood for some DIY this holiday season, then check out some of our favorite Christmas craft ideas to try at home!
Christmas is just around the corner and what better way to give ourselves the holiday spirit than by decorating our homes with Christmas decorations? The months are coming in fast; before we know it, it'll already be December! Exciting, isn't it?
However, as fun as decorating sounds, it can also be a bit of a stressful affair for those who don't know where to start or might not have the time to go shopping for some holiday decor. Not to mention, along with the holiday season are busier times as well.
But worry not! Whether you're feeling crafty or you simply want to try out something new aside from the designs your local shops already have then you've come to the right place!
Christmas Crafts To Try At Home
Whether you're a beginner or a pro, these 40+ Christmas crafts will have you feeling the holiday spirit!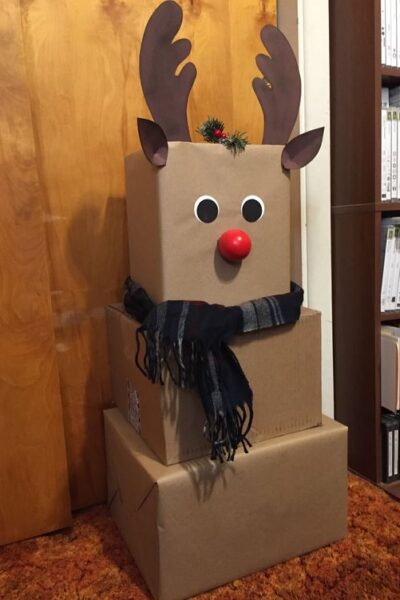 If you have any empty cardboard boxes or packages just lying around your house, you could easily decorate them with some white cotton, red ribbons, colorful paper, and voila! You now have Rudolph The Red-nosed Reindeer in your home! This is one of the best Christmas crafts to do with kids.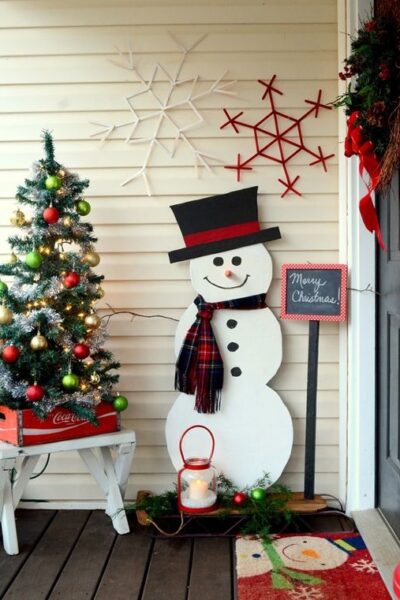 Aside from Rudolph The Red-nosed Reindeer, you can also use any white cardboard to make your own snowman. What's better, this one never melts!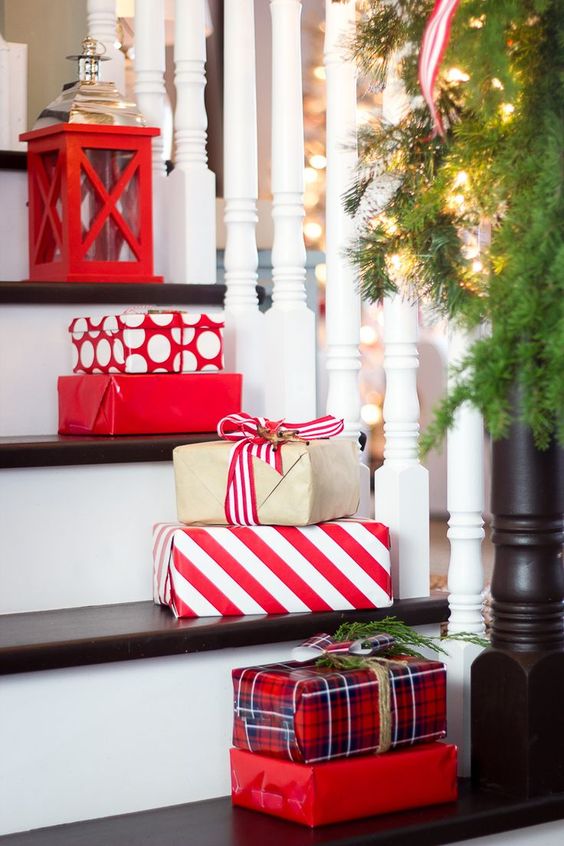 Spare boxes around the house are truly one of the most versatile pieces you can use for any arts and Christmas crafts project. You can simply wrap them up with Christmas-themed gift wrappers and decorate them all over your house.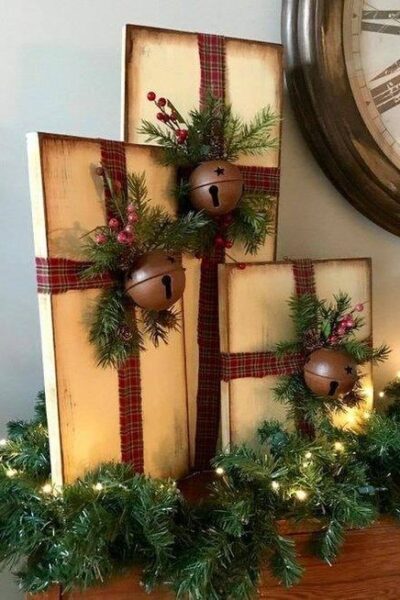 Create faux gift boxes to fill up your household by using faux leaves, gingham fabric scraps, and some canvas.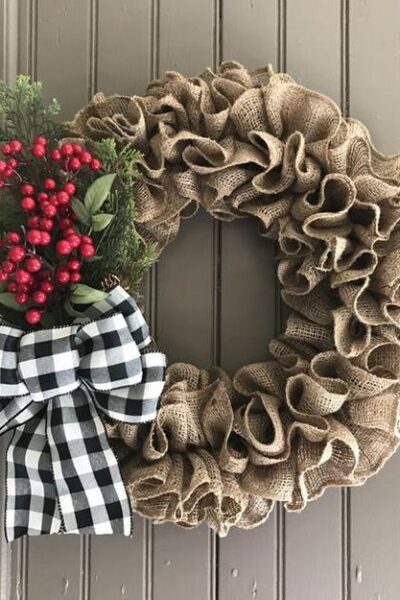 Wreaths are some of my favorite Christmas decorations during the holidays. What's more, you can easily personalize your own wreath with ornaments of your choosing.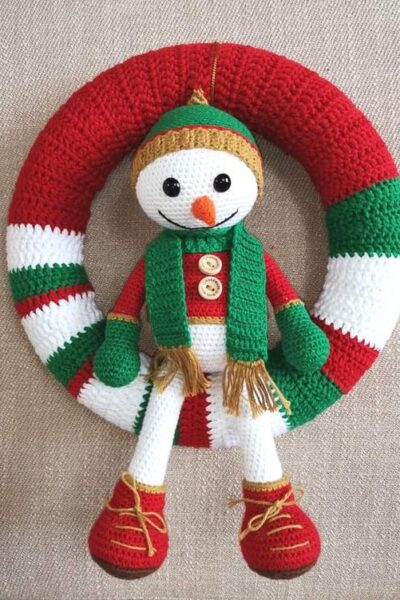 If you're into crocheting or knitting, you might love the idea of making your own wreaths using your skills with needlework! While this is one of the more complicated Christmas craft ideas on this list, it's also so satisfying. How cute is this guy?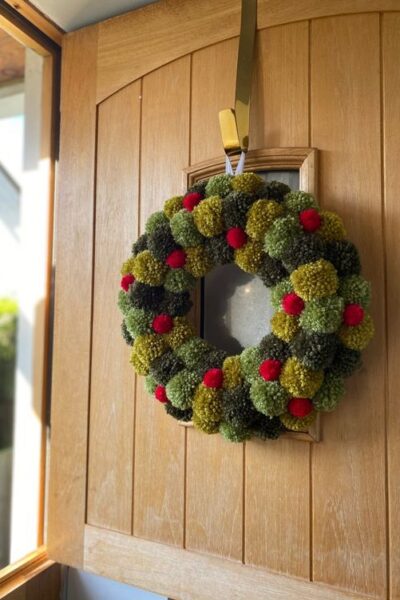 If you have any colored scrap paper around the house that you don't use a lot, you can also use them to create your own Christmas pompom wreath!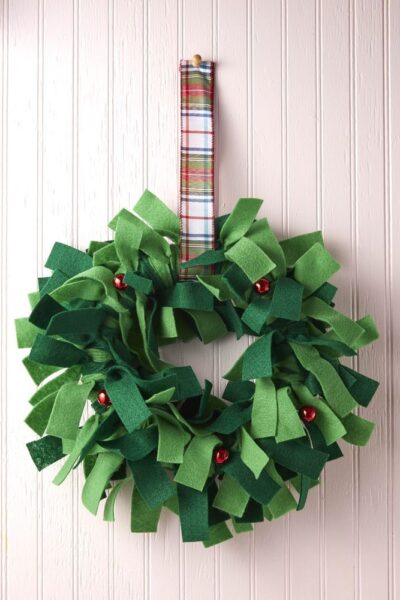 Unleash your creativity by using felt paper to make your own Christmas wreath! This is one of the best Christmas craft ideas you can use for home decor.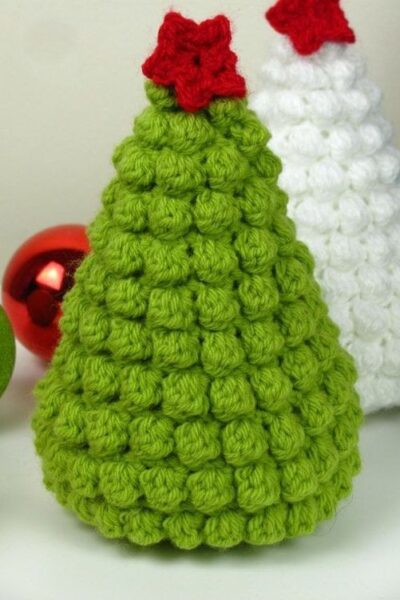 Apart from wreaths, you can also use your crocheting skills to make your own miniature Christmas trees!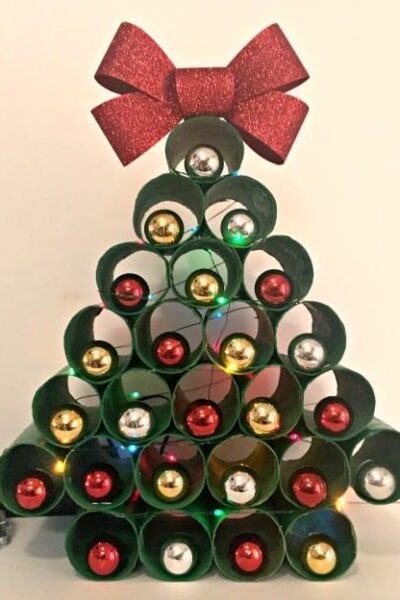 If knitting isn't your thing then fret not! You can also use toilet paper tubes to build your own makeshift Christmas tree and decorate them as you wish!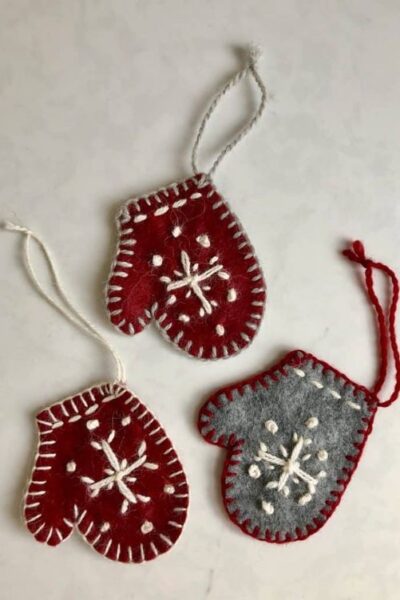 If you don't mind doing a little bit of needlework then creating some handmade felt mittens might be the perfect decorations to hang on your Christmas tree!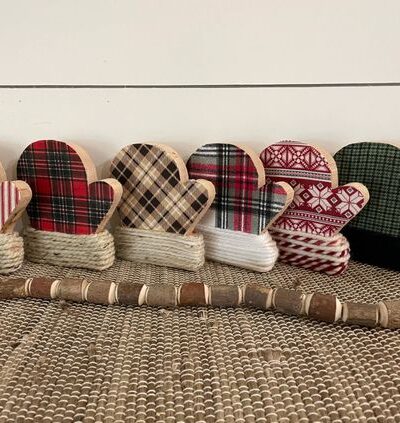 Another great way to incorporate mittens into your Christmas decor is by using some handmade wood that you can customize to your liking!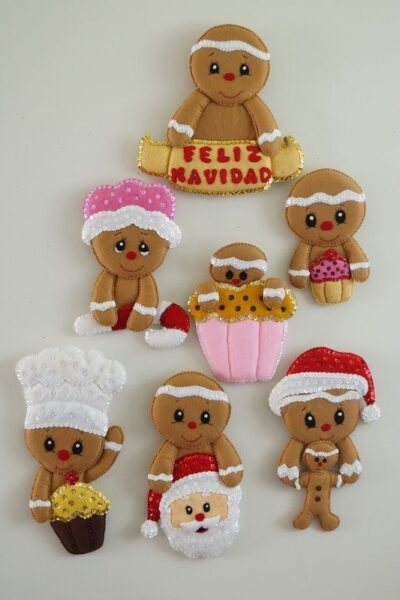 You can also create your own set of gingerbread people with a bit of stitching using some felt material.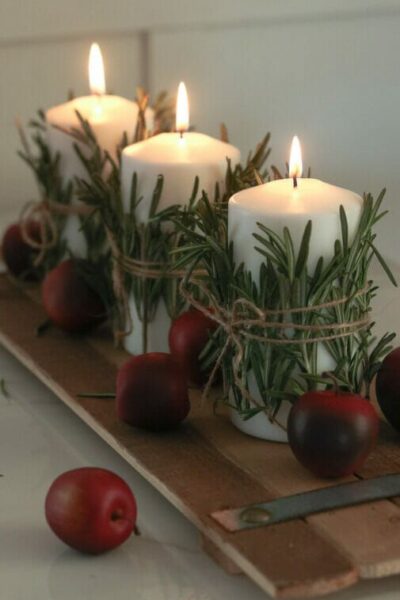 Light up your household with some Christmas-themed candles using simple materials like leaves and strings!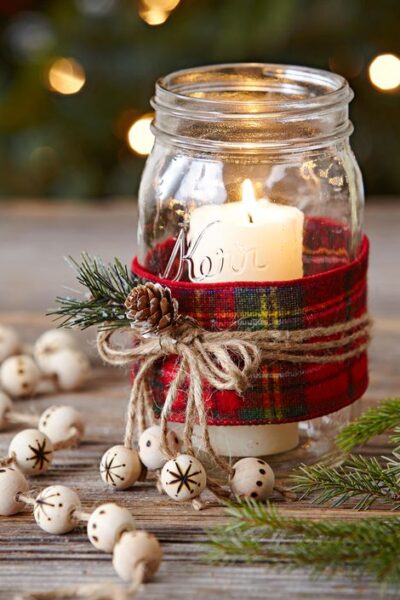 Another way to spice up your candles is by placing them inside a Mason jar decorated with some Christmas-themed pieces!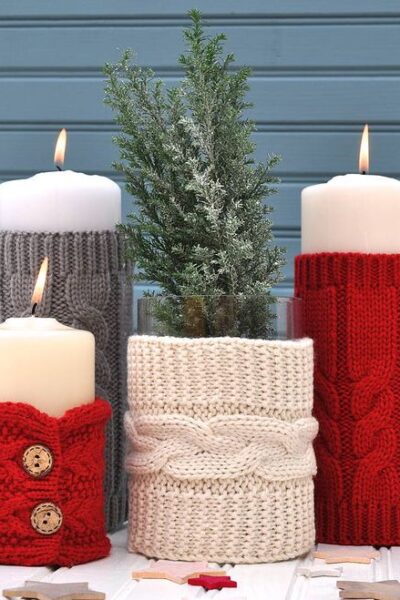 Nothing feels cozier during the colder months than being wrapped up in a thick, comfortable sweater, so why not do the same with your candles?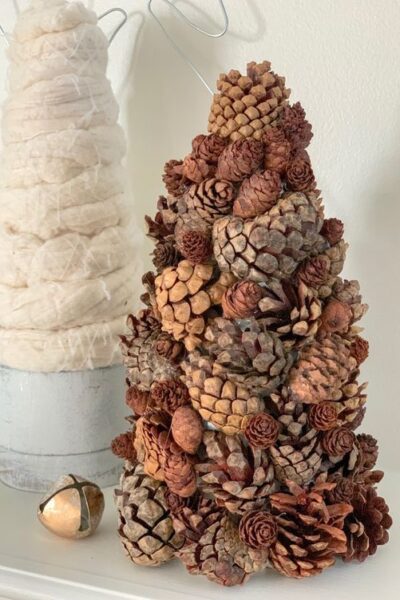 If you're on a budget, you can easily create your own Christmas crafts just by picking up some fallen pinecones around your neighborhood! Just look how pretty this DIY Christmas tree is!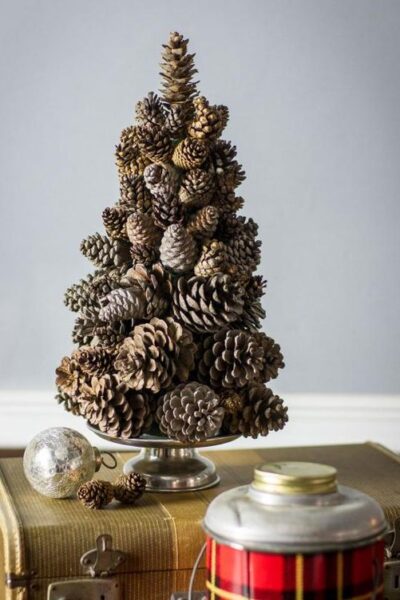 You can also use the pinecones you've collected as a beautiful tabletop or centerpiece!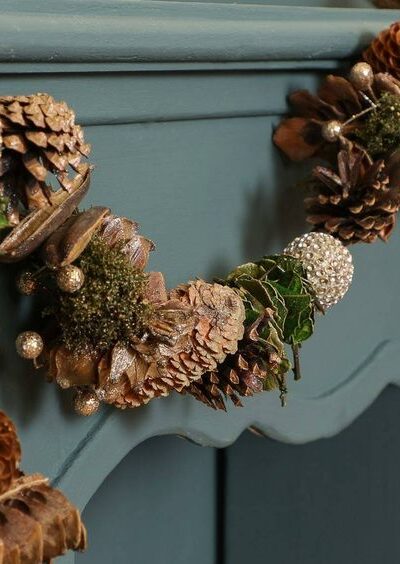 If you can't get enough of pinecones then you might also want to use them as a garland!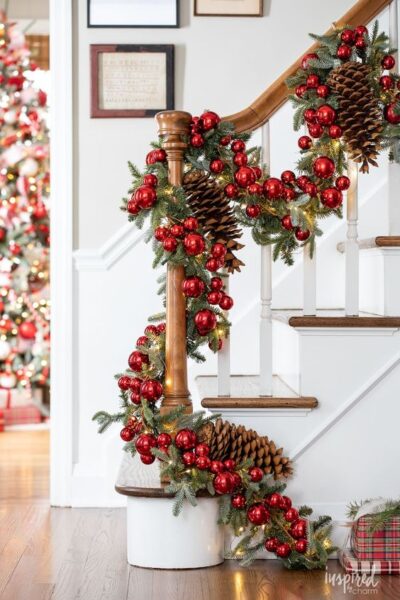 If you want something more extravagant to your garlands, then you can definitely add some faux pine leaves and brightly-colored ornaments to really feel that Christmas spirit!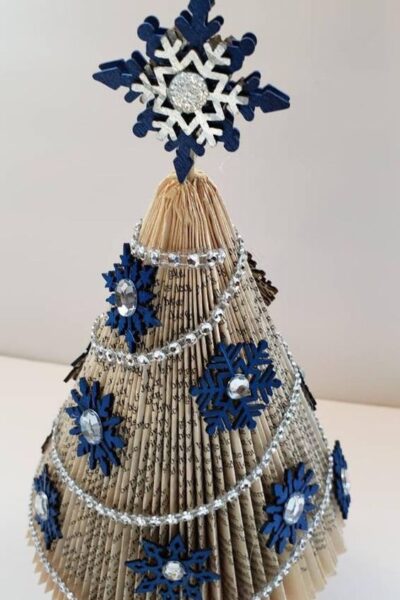 Got books you want to recycle? Try turning them into your own customized Christmas tree!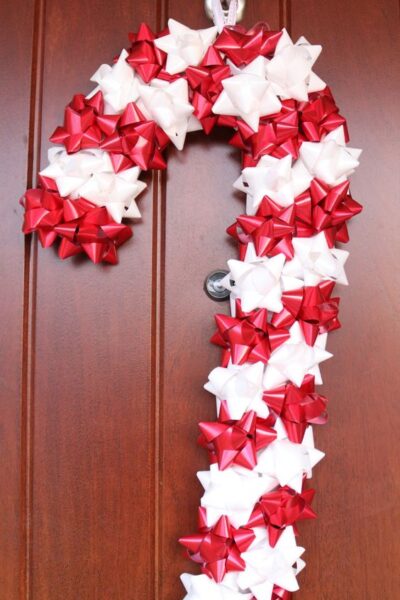 A clever way of using gift bows is turning them into cute candy canes to hang around your house. Perfect for those with a sweet tooth!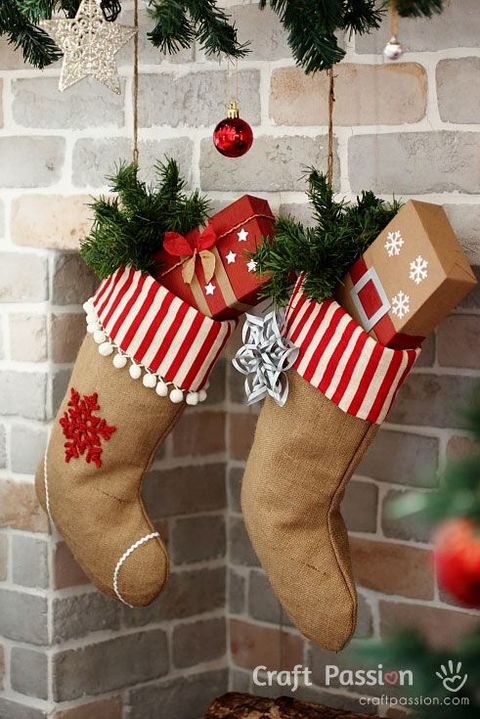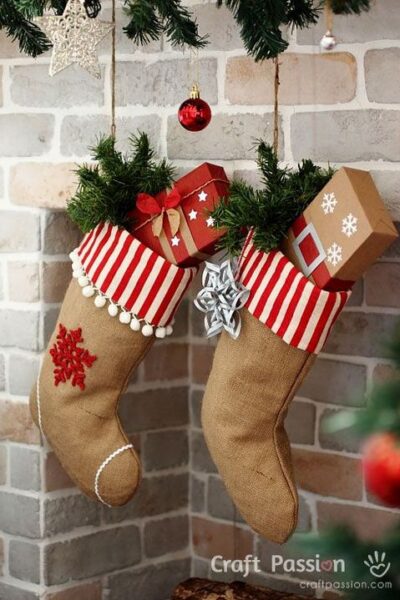 Just by using some burlap and a bit of stitching, you can create your own handmade Christmas socks to decorate your house! This is an easy way to make the whole vibe a lot merrier!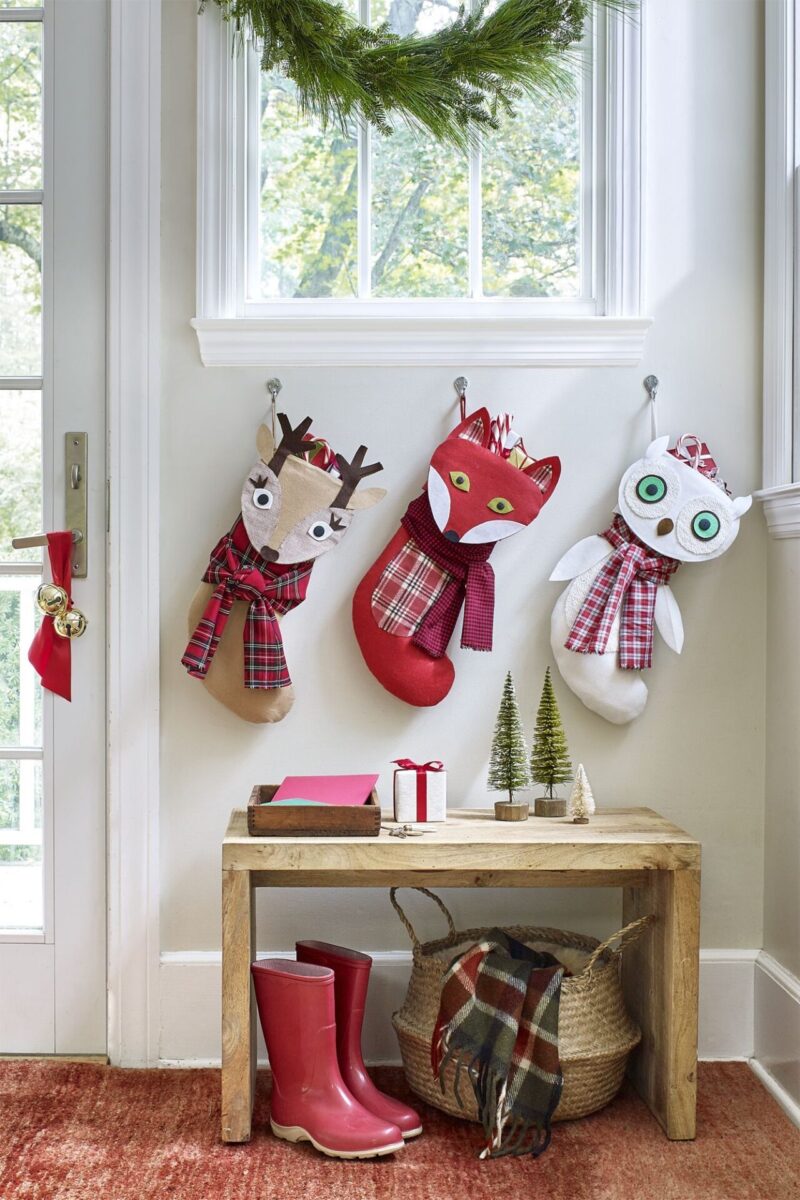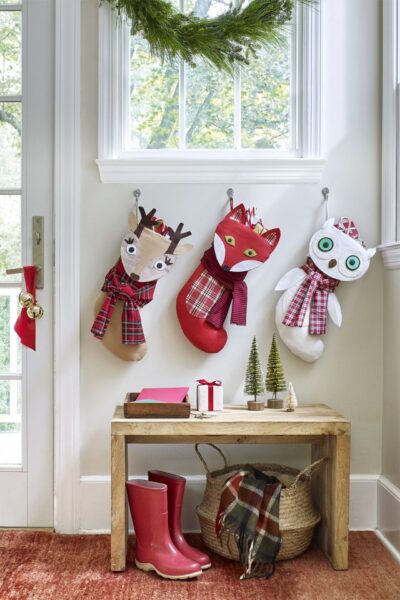 Now if you're an animal-lover like me, then you might like the idea of creating woodland creatures as your Christmas stockings. Aren't they just the cutest?!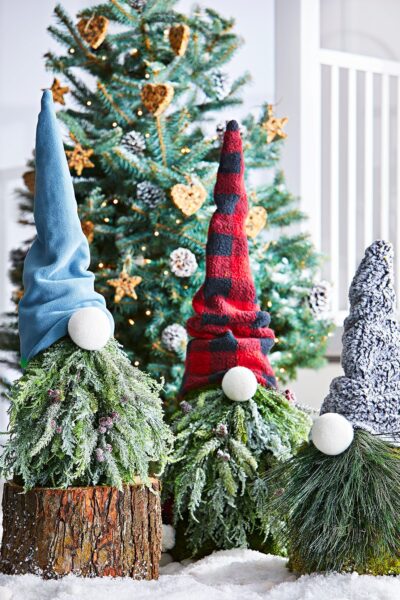 When it comes to decorating the exterior of your homes, you can't go wrong with putting some cute, little gnomes to really make things a whole lot more festive. All you need is some hot glue, plastic pots, faux leaves, fleece, and other ornaments of your choosing.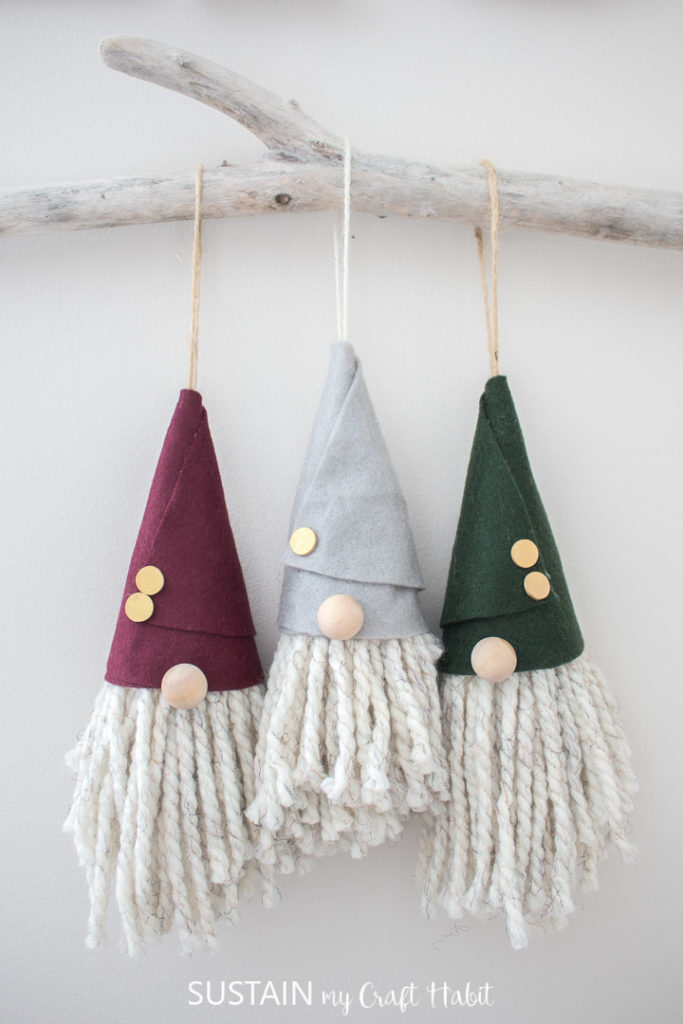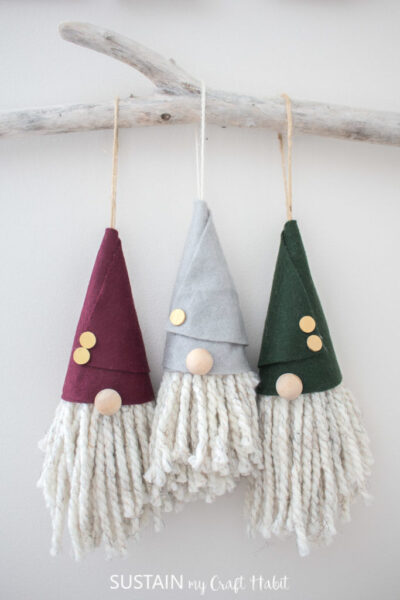 Gnomes aren't only found on people's front porches. You can also make ones you can hang inside your house.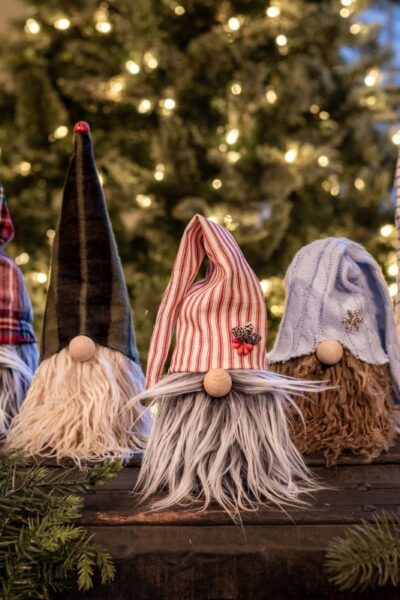 We just can't get enough of these gnomes! So here's another way you can decorate them using some faux fur and scrap fabrics.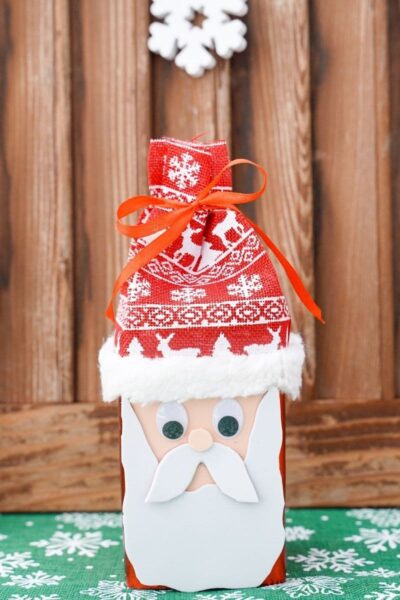 When it comes to Christmas decorations, you can't possibly leave out Santa Claus. So with some recycled milk cartons and some colored paper, you can create your own version of this beloved icon.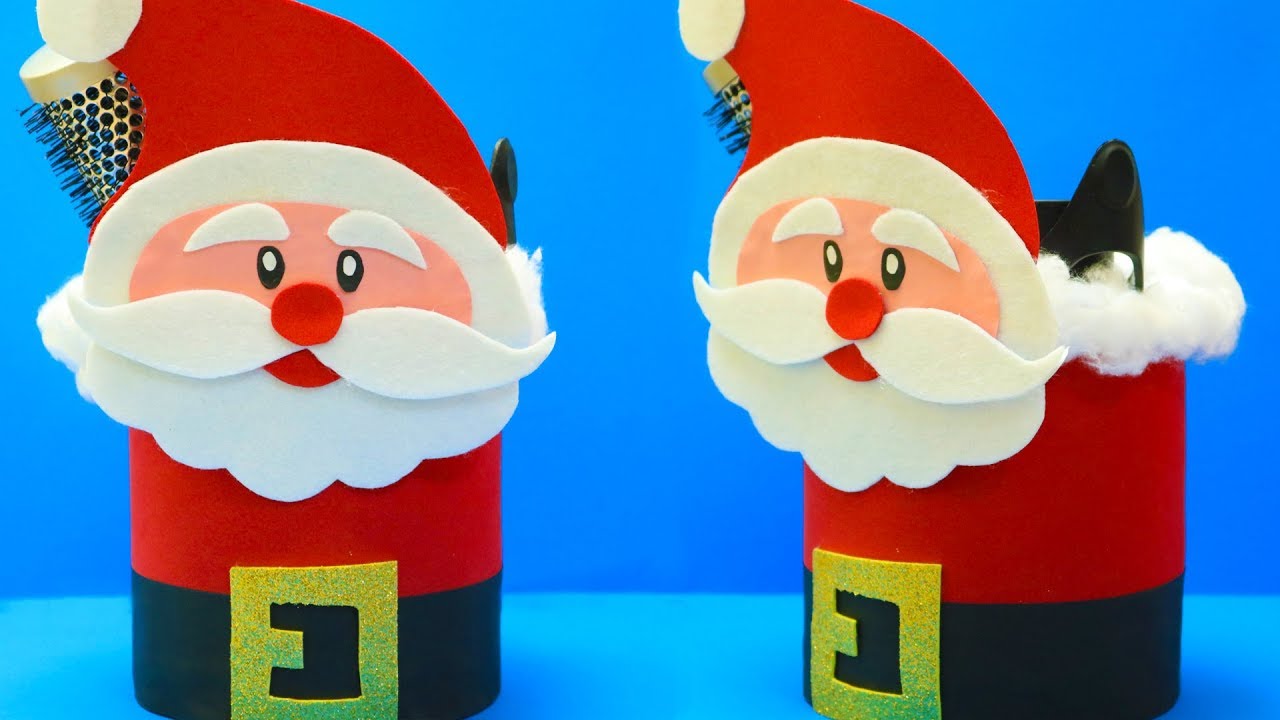 If you don't have any spare milk cartons, then you can switch them out with some toilet paper tubes to make your own Santa Claus!
Look how adorable this Santa Claus is! You can easily make one of your own by using some wool.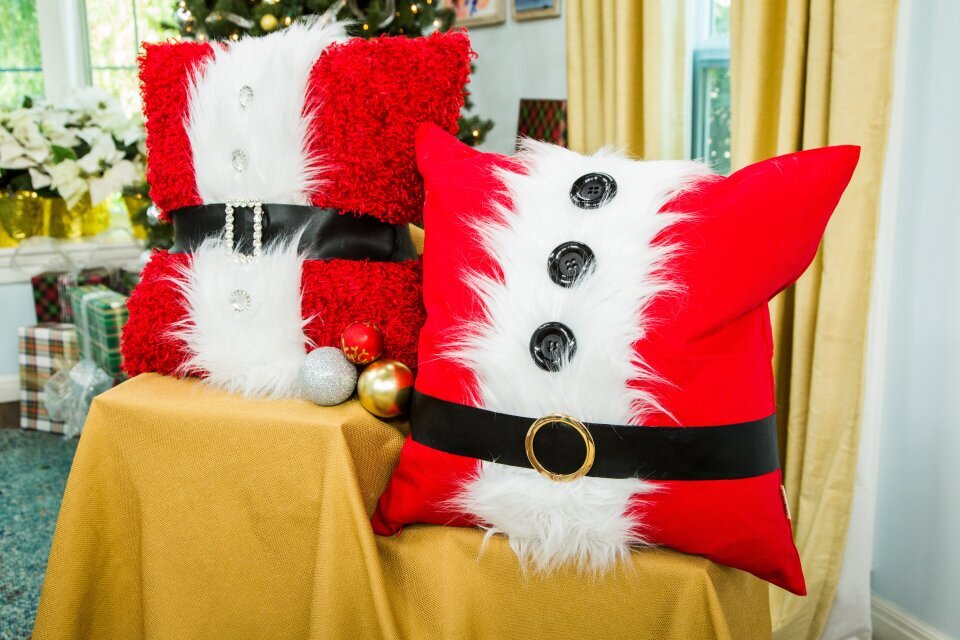 If you want more Santa Claus in your house, you can also decorate some plain red pillows with some white faux fur, buttons, and a black piece of fabric.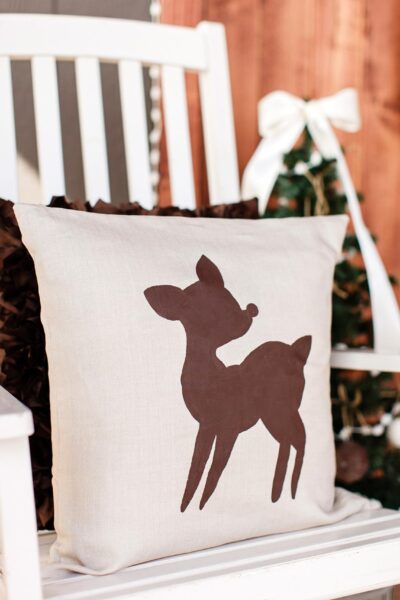 If you want to decorate more pillows, you can also try your hand at painting. All you need to do is get a Christmas reference that you like and try to sketch and paint it into the pillow.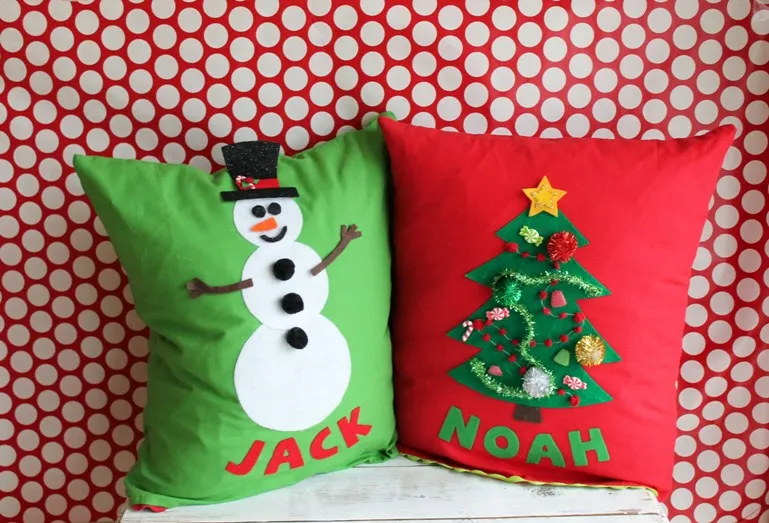 Make things a bit more personal by putting your names into your Christmas pillows or cushions!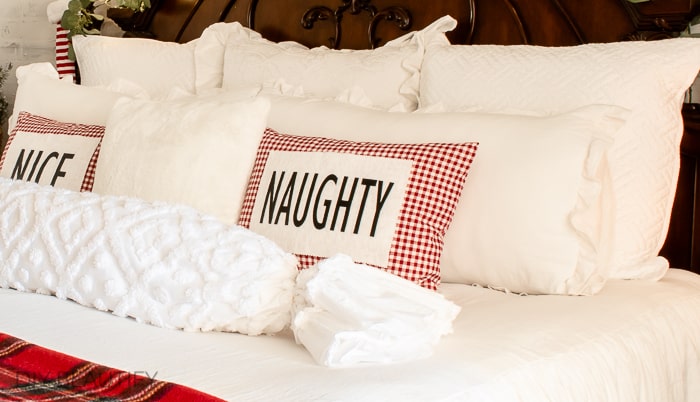 Get creative in the bedroom by sewing in "Naughty" and "Nice" into your pillows.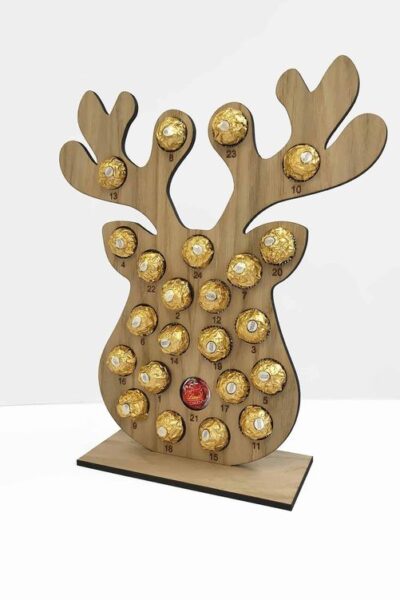 Perfect for those with a sweet tooth, you might want to try out making this delectable advent calendar!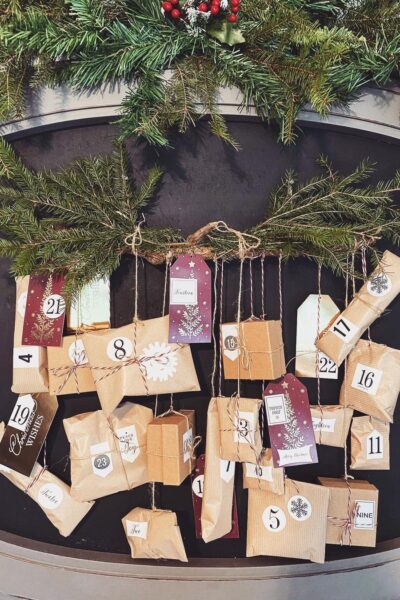 If you're one for treats and surprises, then this type of advent calendar will surely be a lot of fun for you! This is one of our favorite Christmas craft ideas if you're looking for a countdown craft.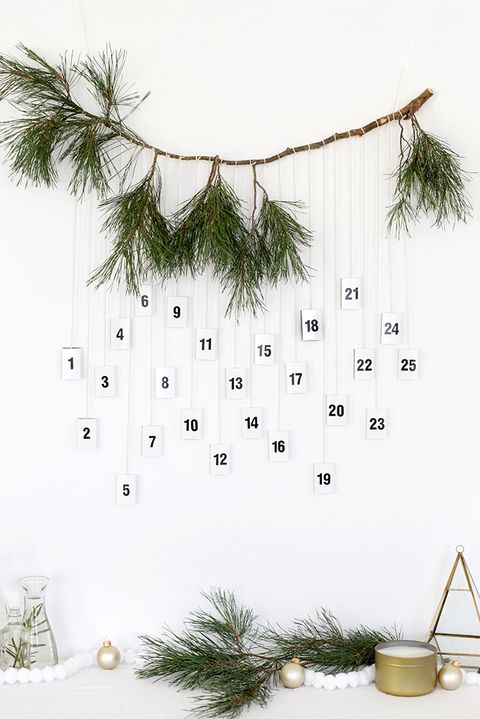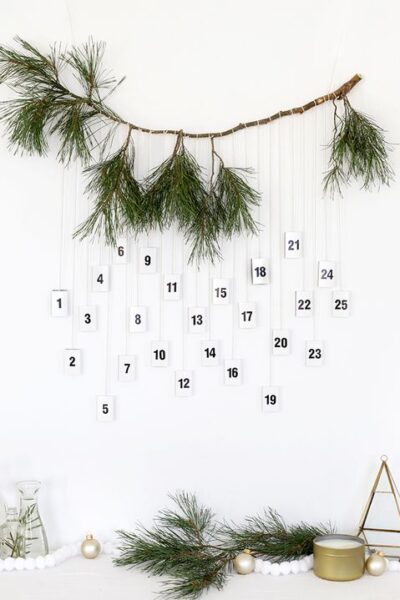 If you're looking for something more minimalistic, then you can try making an advent calendar using monochromatic matchboxes.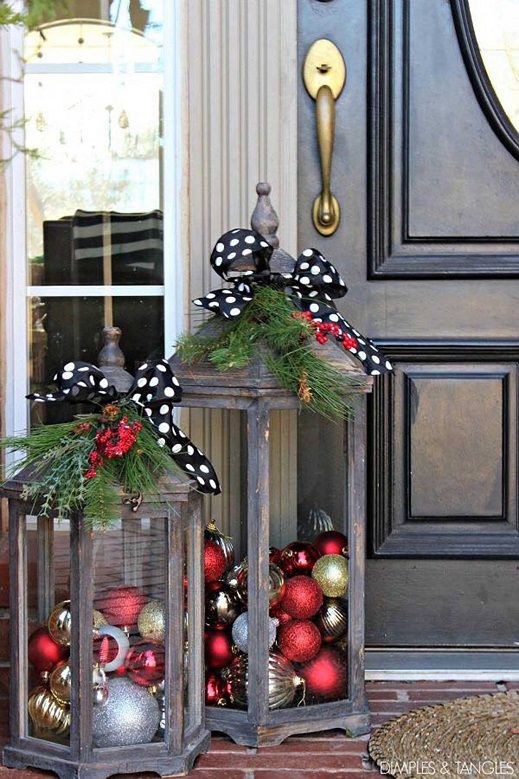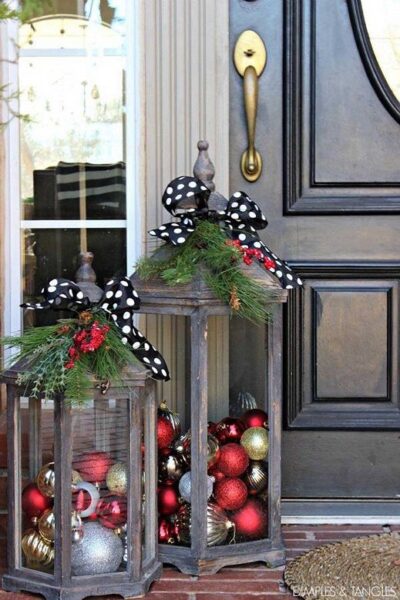 Stack up your Christmas ornaments by displaying them inside an empty wood lantern on your porch! This is one of the cutest Christmas craft ideas for your porch and it's so easy to do.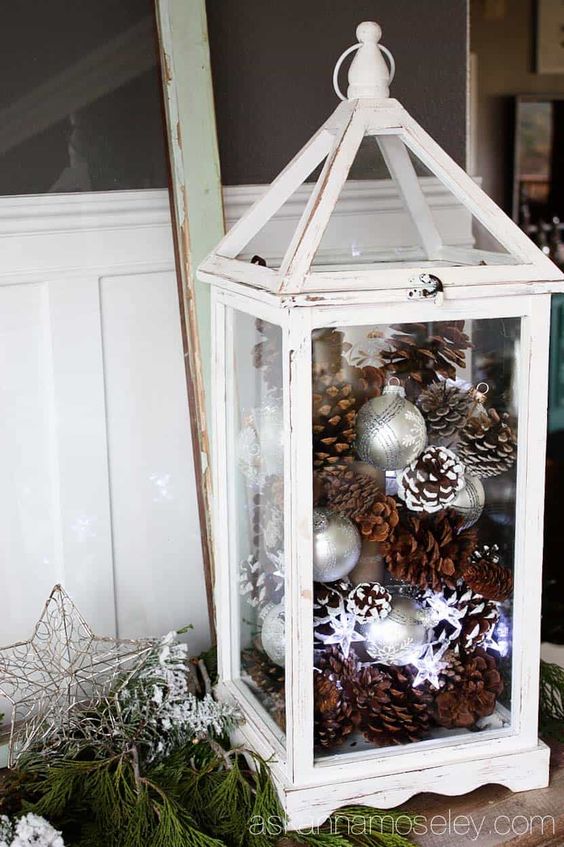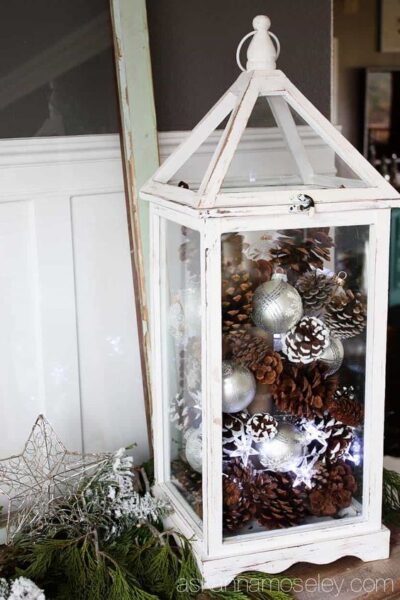 Aside from Christmas ornaments, you can also fill up your empty lanterns with pinecones. This is one of the easiest Christmas crafts to do with lanterns you already own!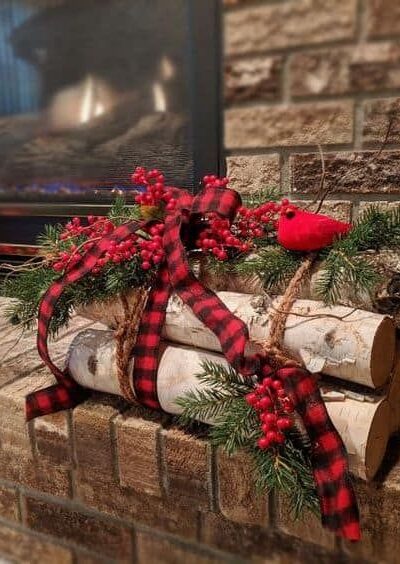 This is one of our favorite farmhouse Christmas craft ideas. For a more rustic feel, you can easily glam up any piles of wood nearby with some faux leaves, faux berries, and gingham fabric to give it a more holiday vibe.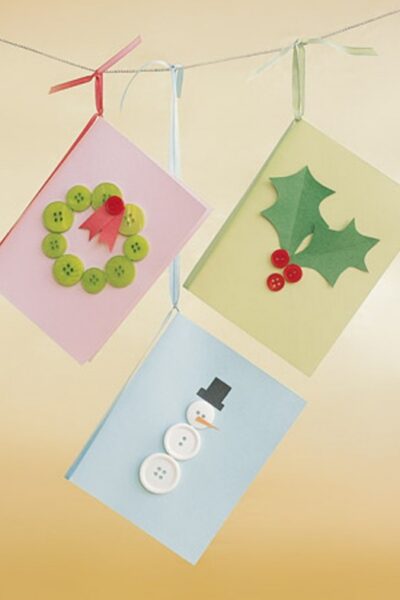 If you like to keep things simple, then perhaps you might want to try out creating your own postcard ornaments.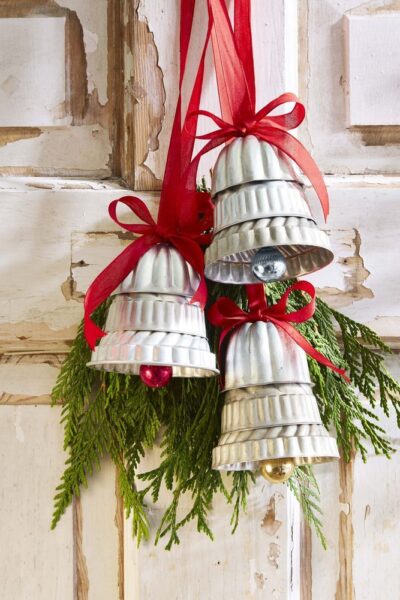 Liven up your whole place by making these fun DIY bells! You can place them either by your door or over the mantel.
Hopefully, these Christmas craft ideas got your wheels turning! Enjoy!