Looking for some Christmas Eve outfits for the upcoming Yuletide season? We've got you covered!
Christmas Eve is one of the most highly-anticipated holidays of the year. So it's expected that a lot of people are looking for that perfect outfit to wear on this rather important occasion.
After all, this is but one of the few events where you can really go all out to look your very best.
With that being said, regardless of whether you're looking for something casual, understated, formal, or if you truly want your clothes to match the festive mood, our Christmas Eve outfits below will have something for you.
Christmas Eve Outfits To Try
Keep scrolling and I hope you find lots of inspiration for your next Christmas Eve outfits here!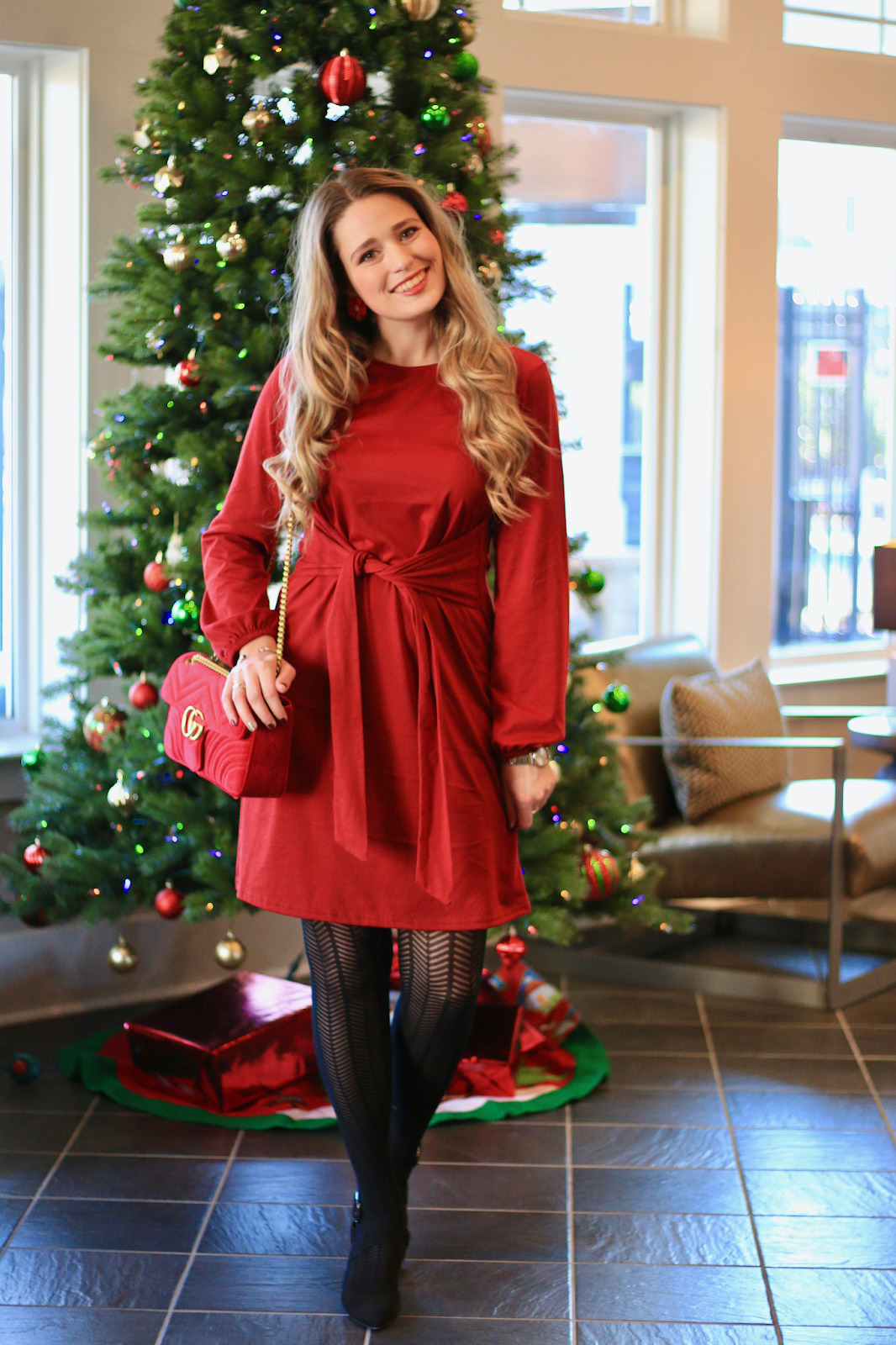 You can never go wrong with a classic red dress and a pair of black stockings for your Christmas Eve outfits.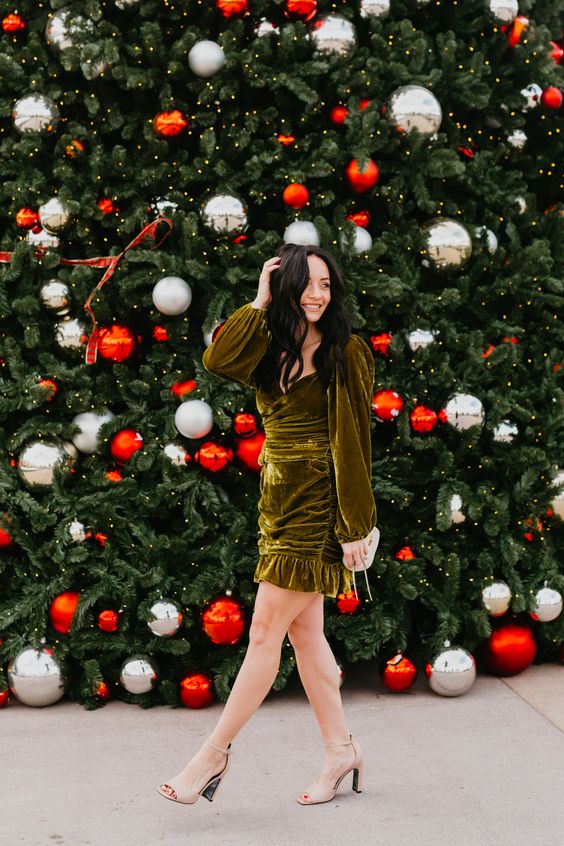 Make things festive with this cute green velvet dress!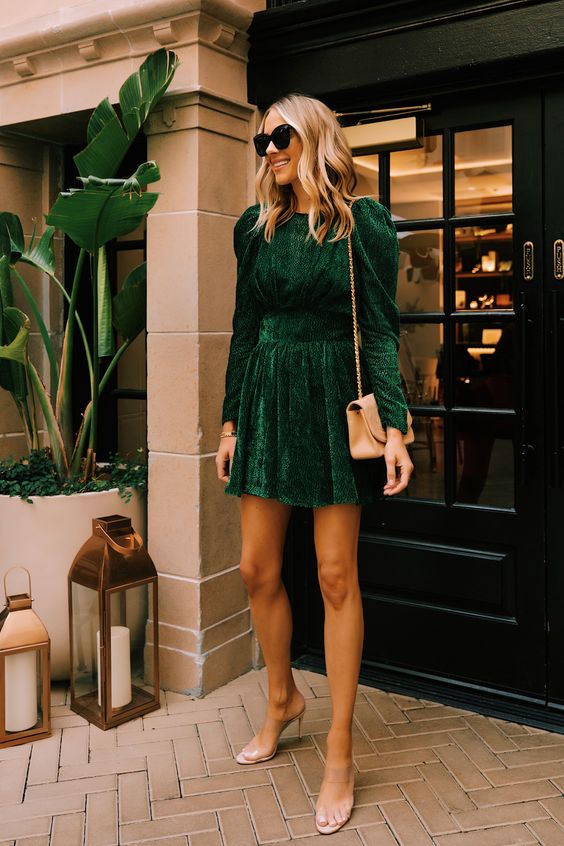 If you're looking for something similar to the previous dress but want a deeper shade of green, then this one is perfect for you!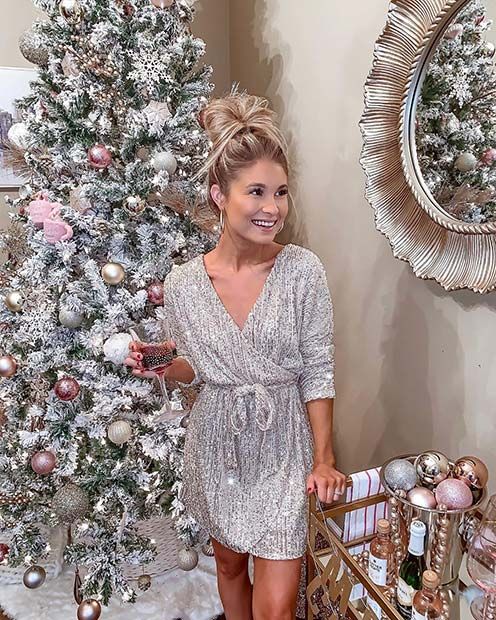 This glittery silver dress will certainly make you shining, shimmering, and splendid this Christmas Eve!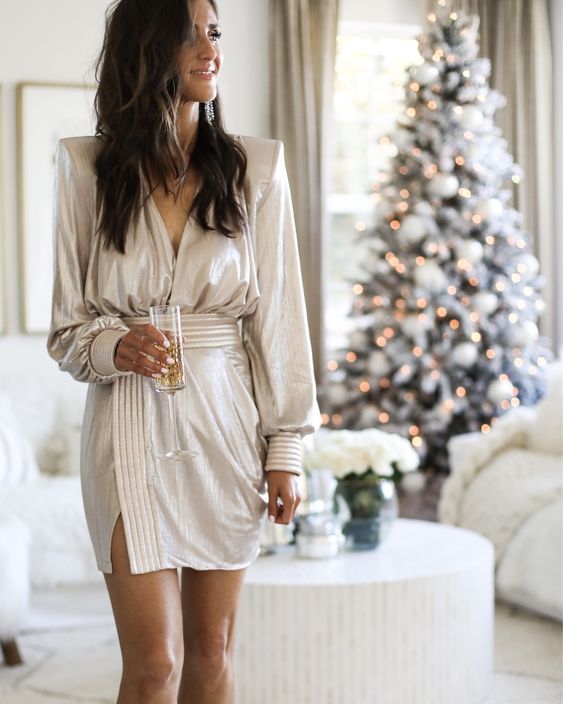 This dress just screams classy and expensive to me! So perfect if you're planning to have a more dressy Christmas Eve.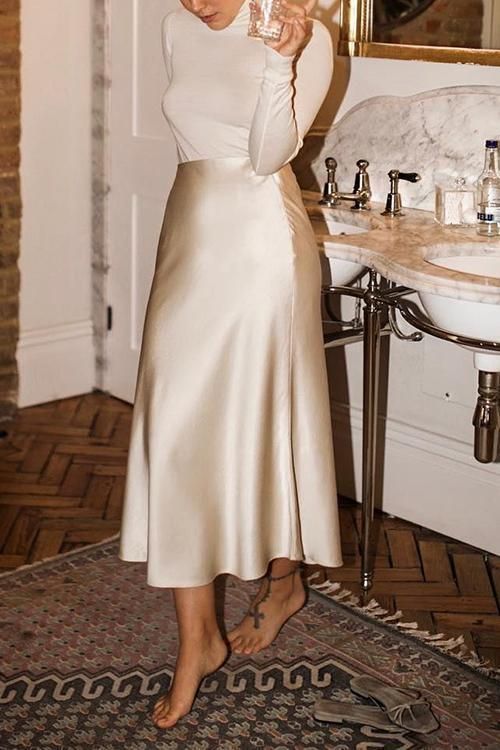 I just love a good maxi skirt and this satin one is just perfect for the upcoming holidays!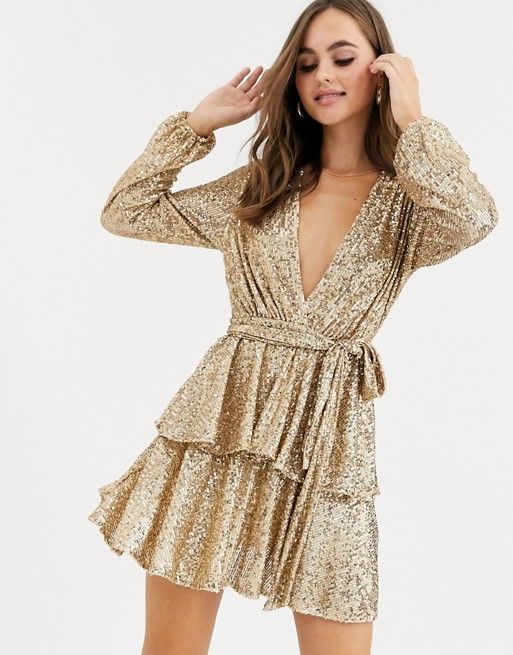 This golden sequin, deep plunge skater dress will certainly make you sparkle on Christmas Eve!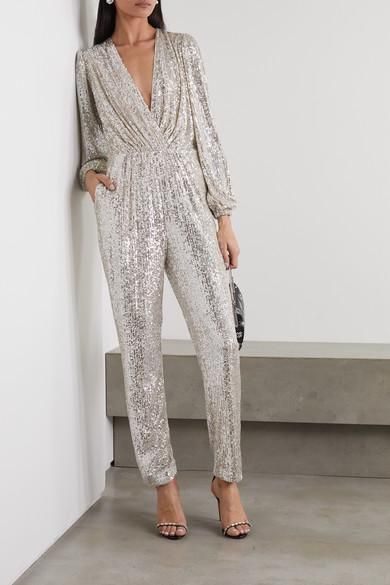 Not a fan of dresses? Worry not, this sequin jumpsuit might be what you're looking for!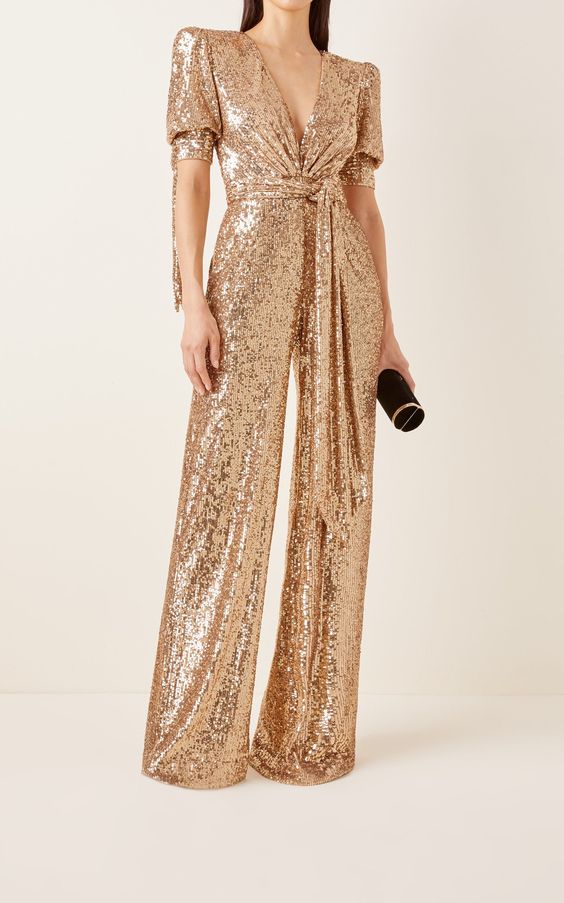 Here's another sequin jumpsuit for those who prefer to look golden this holiday season!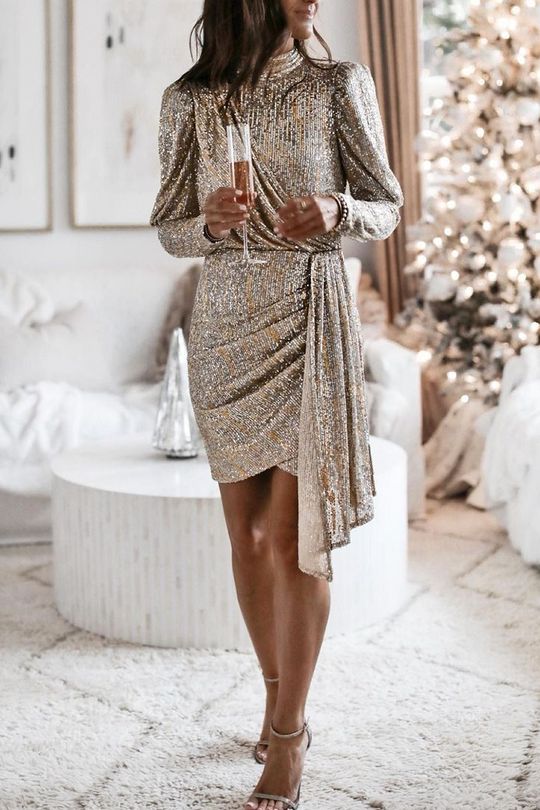 I just can't get enough of these shiny dresses!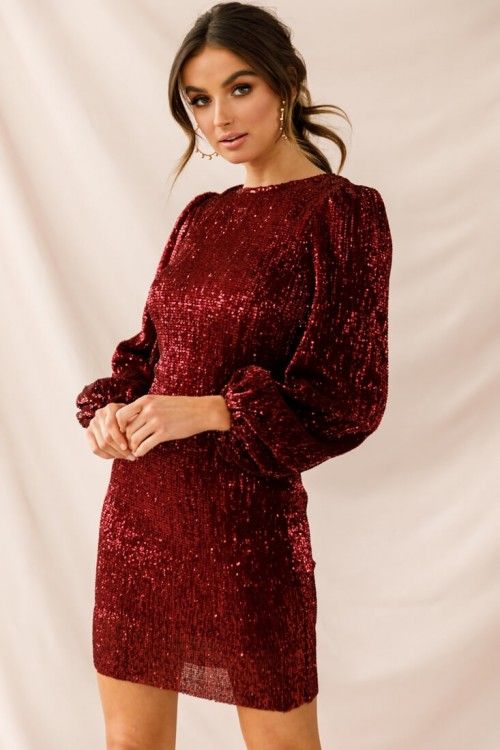 This red sequin dress will surely put you in a merry mood once you put it on!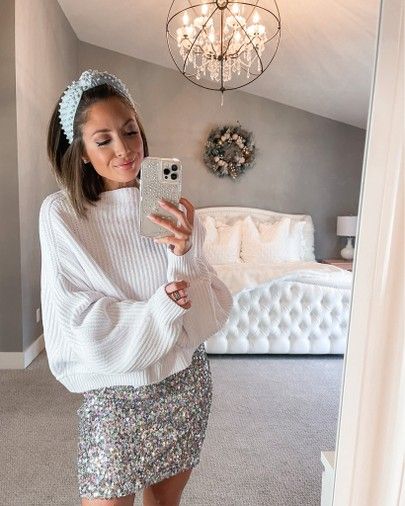 If you want something more casual, you can easily pair any white sweater with a sequin skirt for that extra oomph!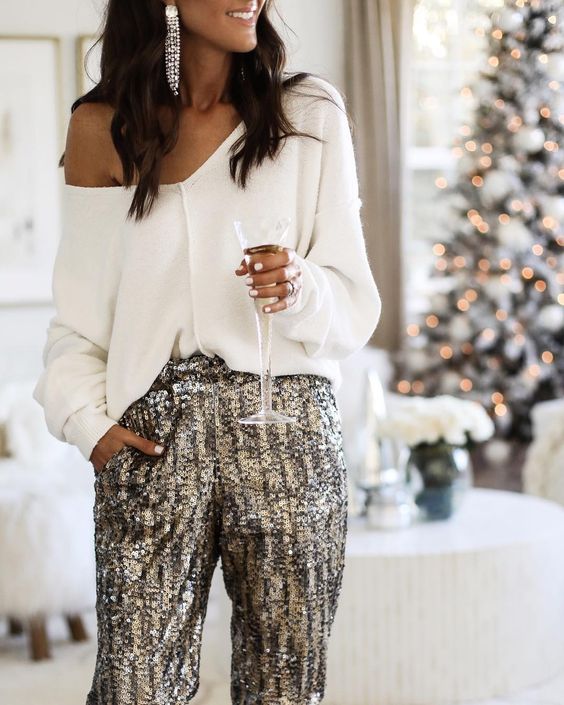 Here's another casual outfit idea for the girlies who don't want to get too fussy with their clothes on Christmas Eve.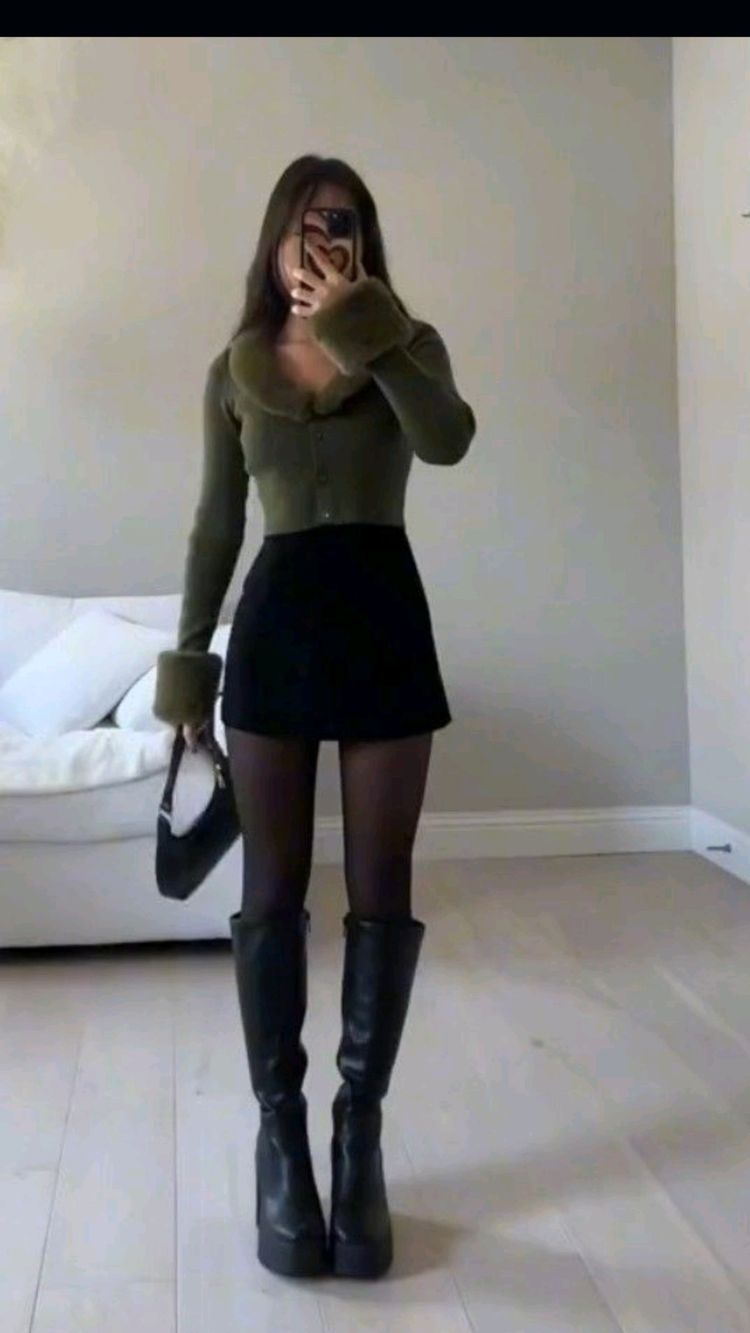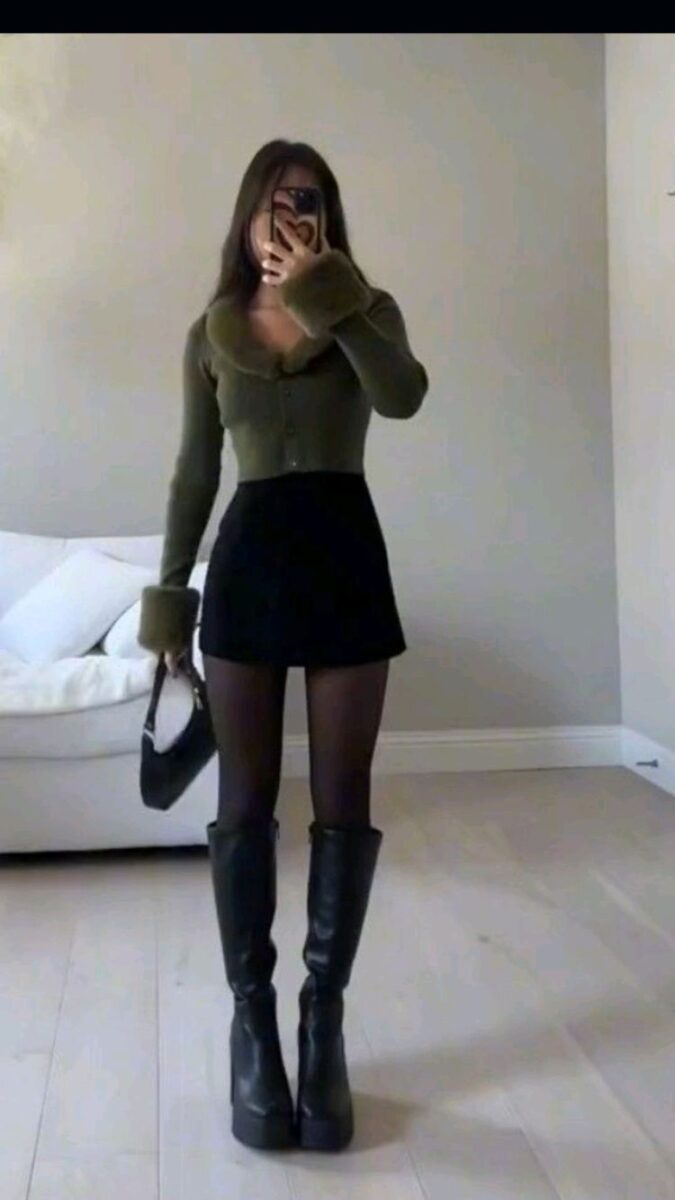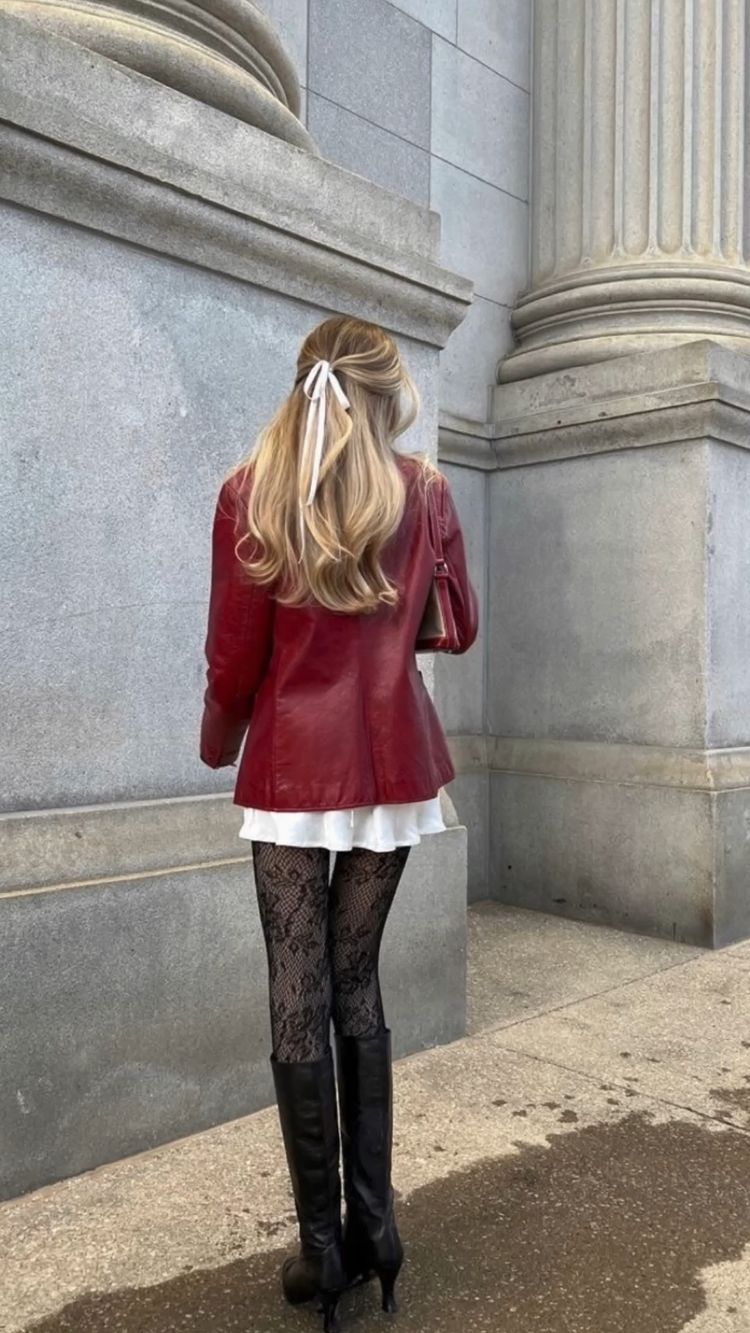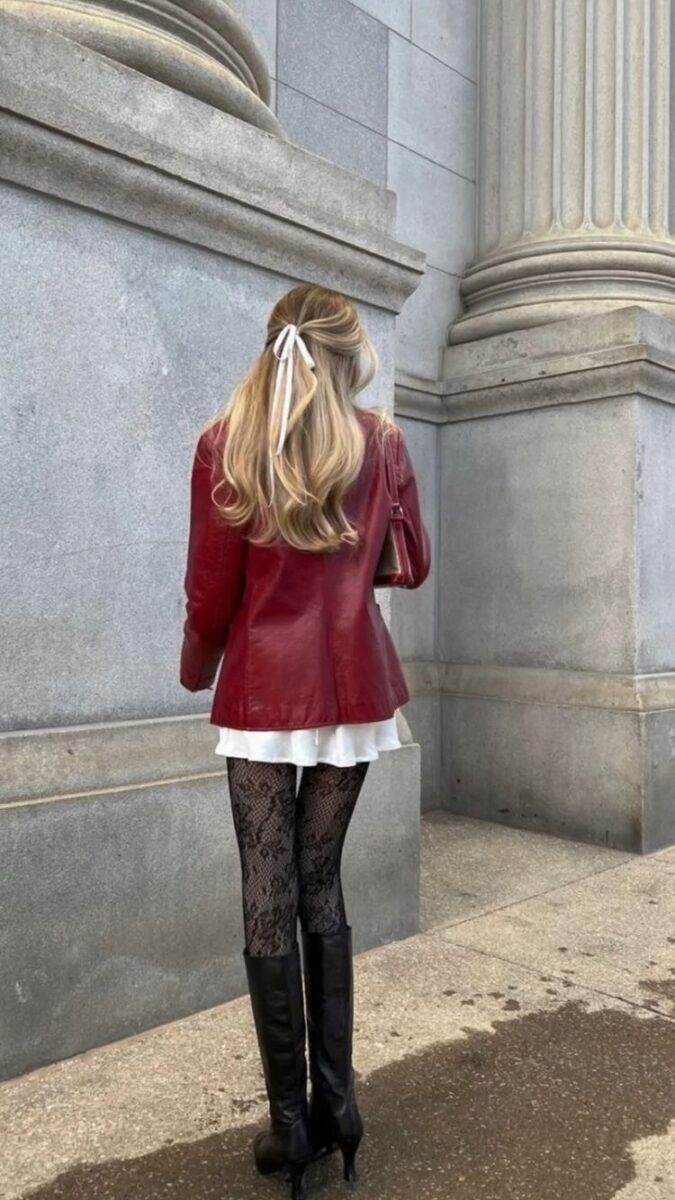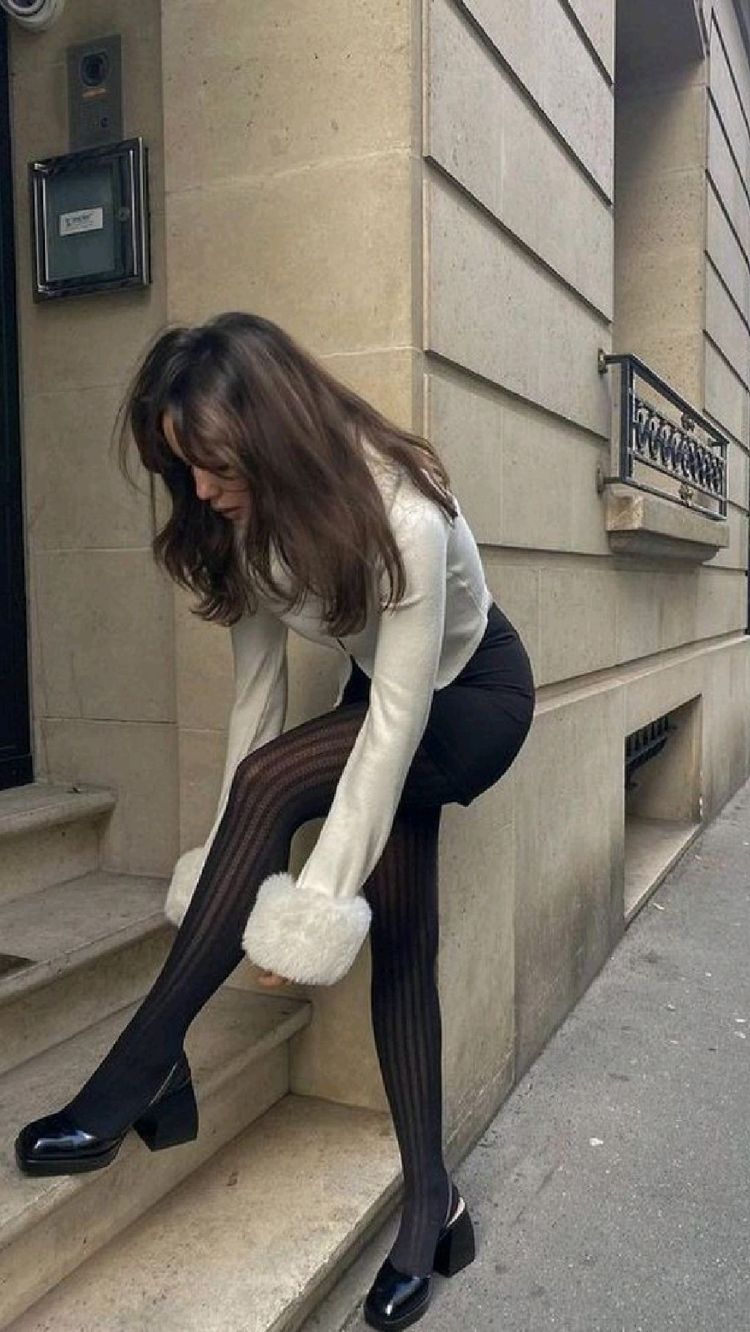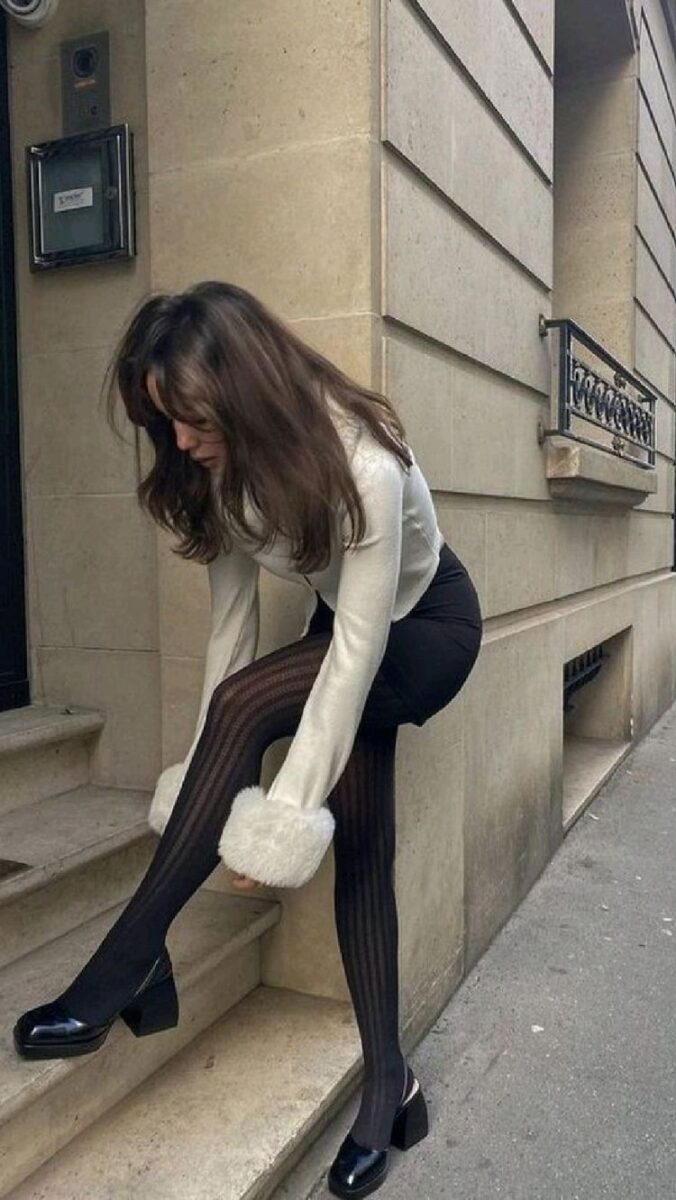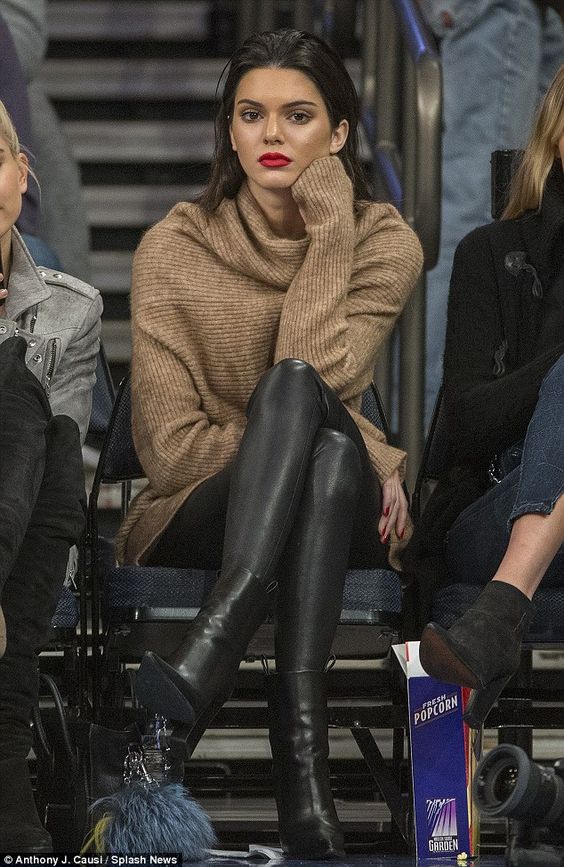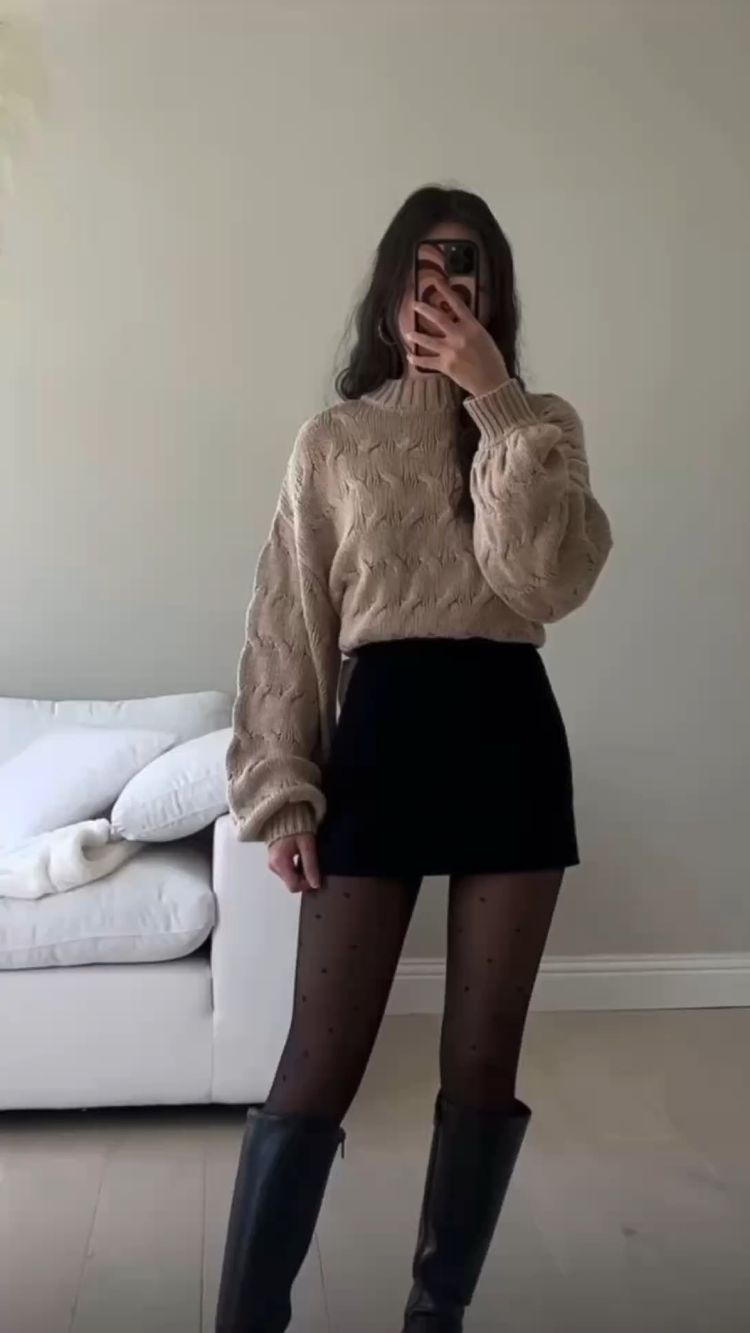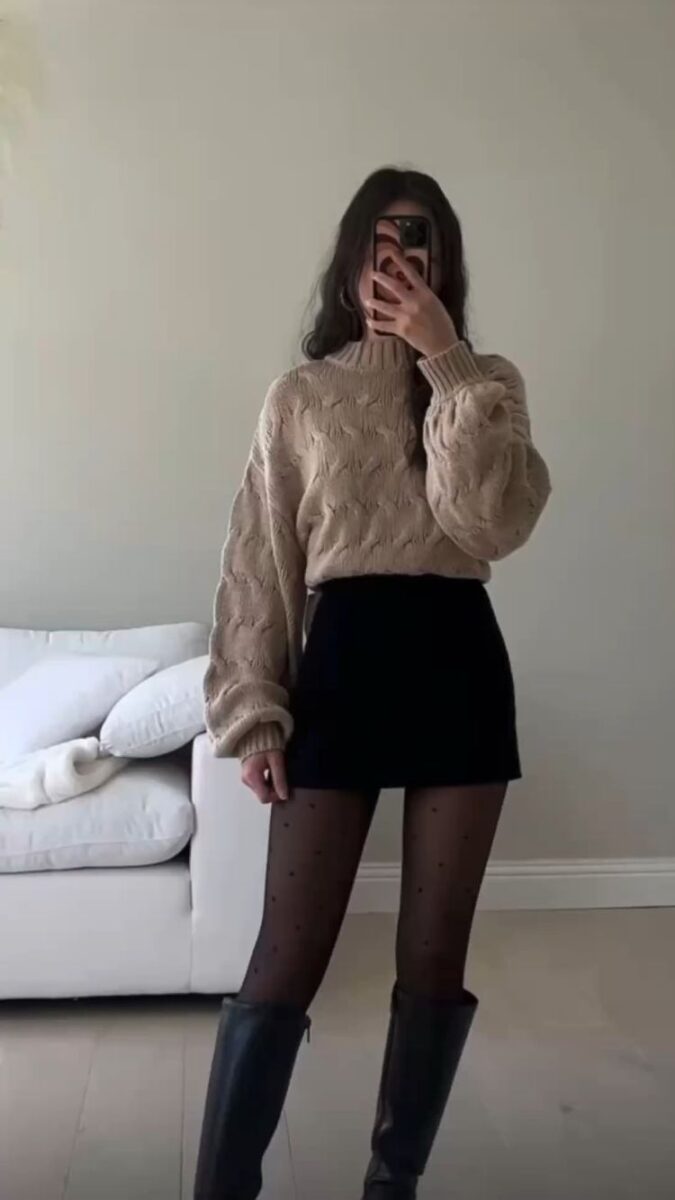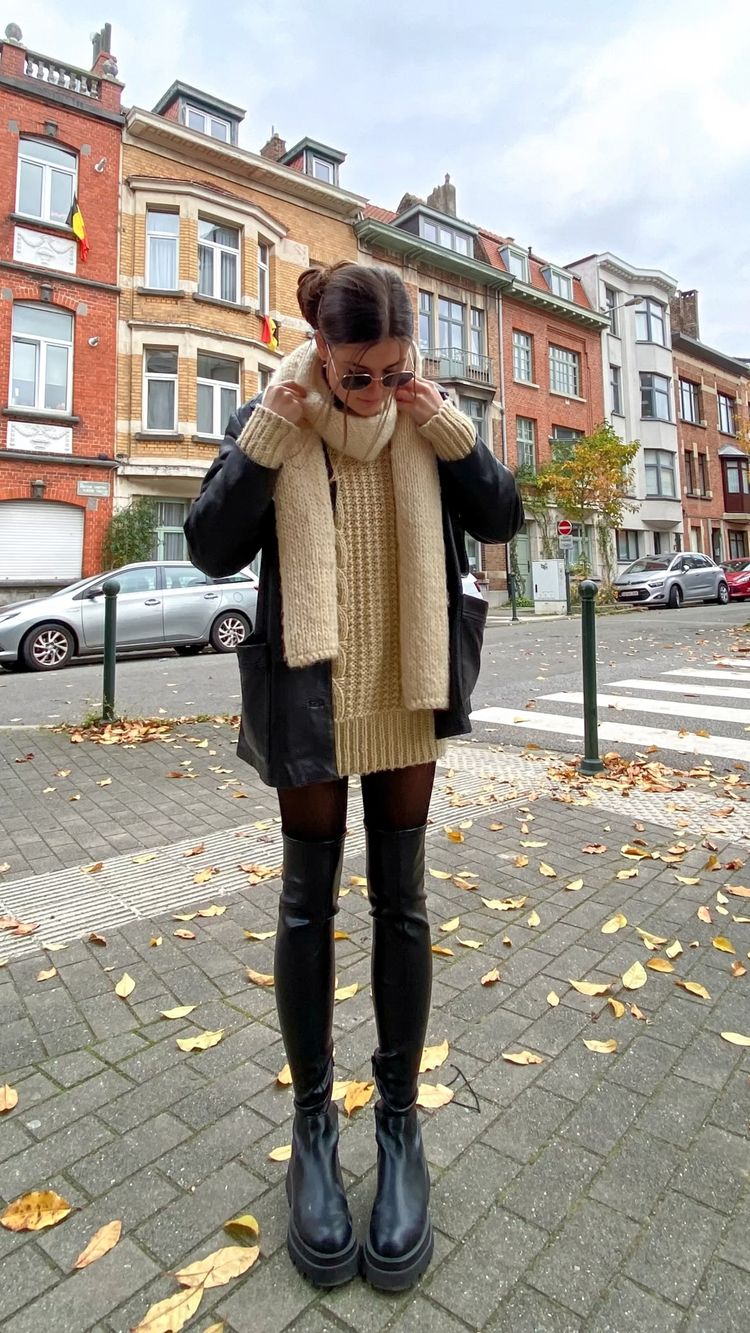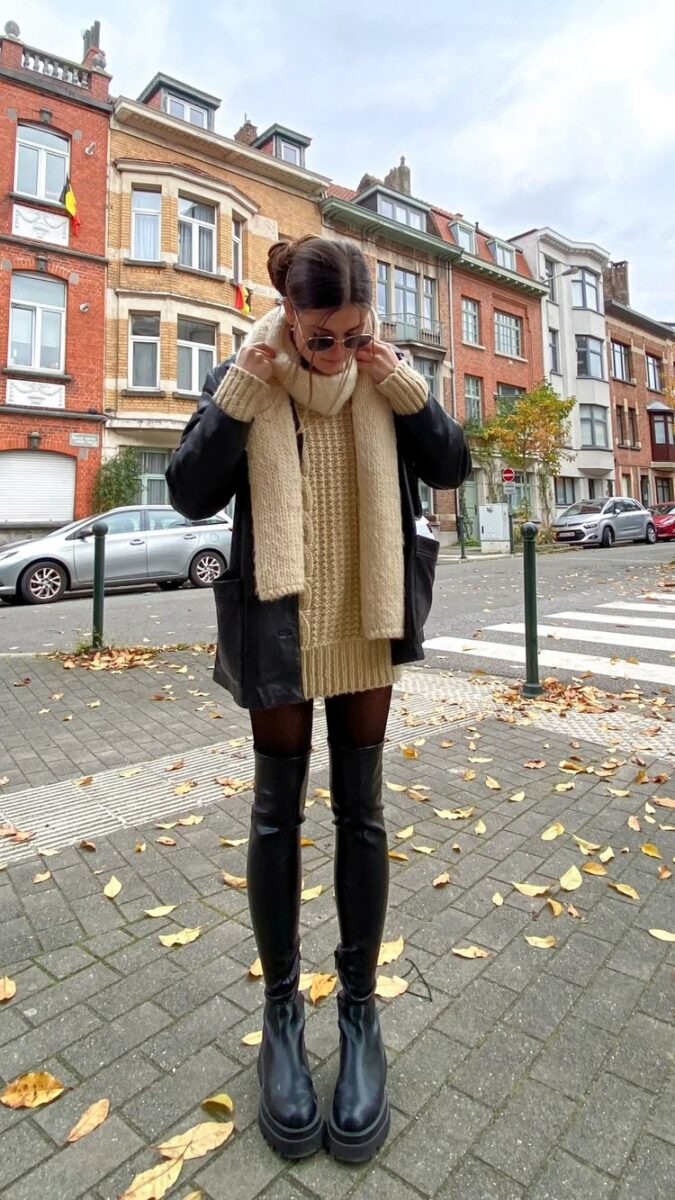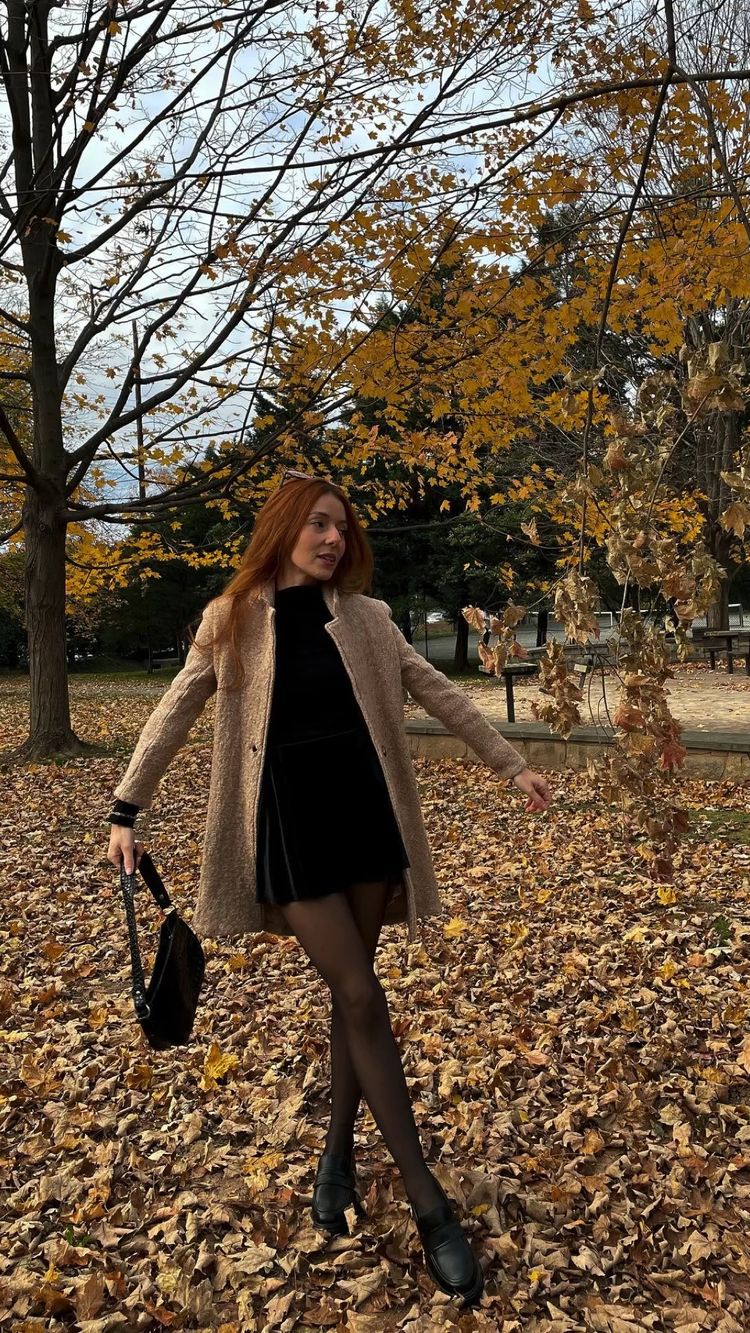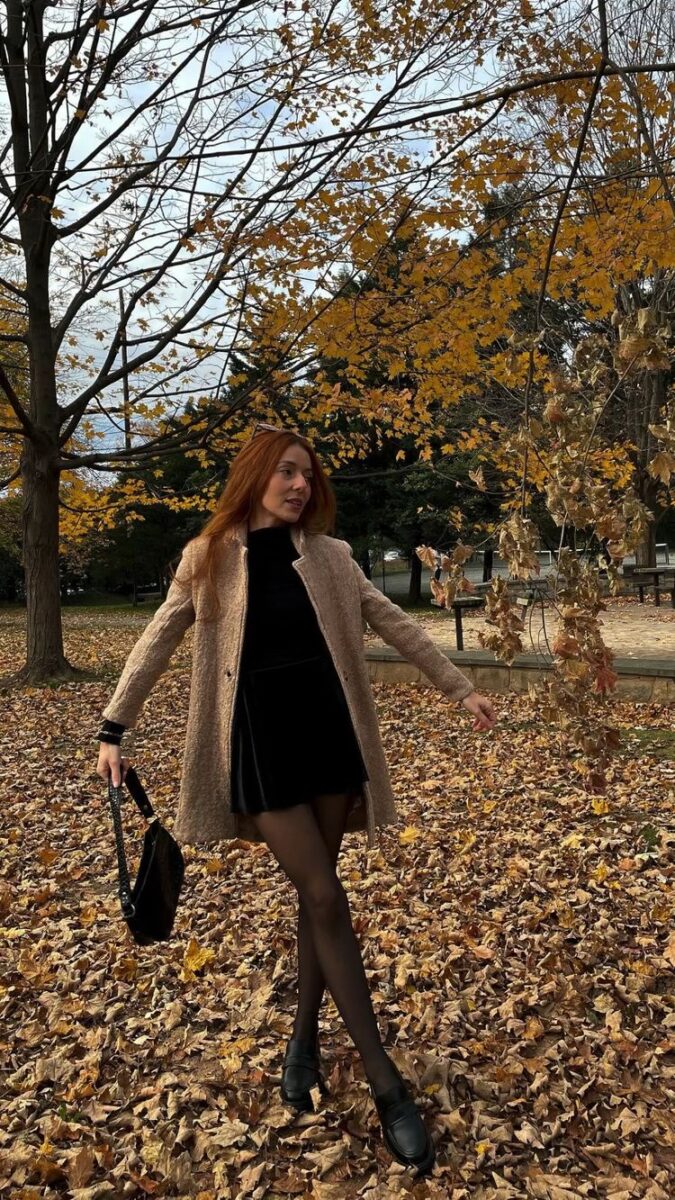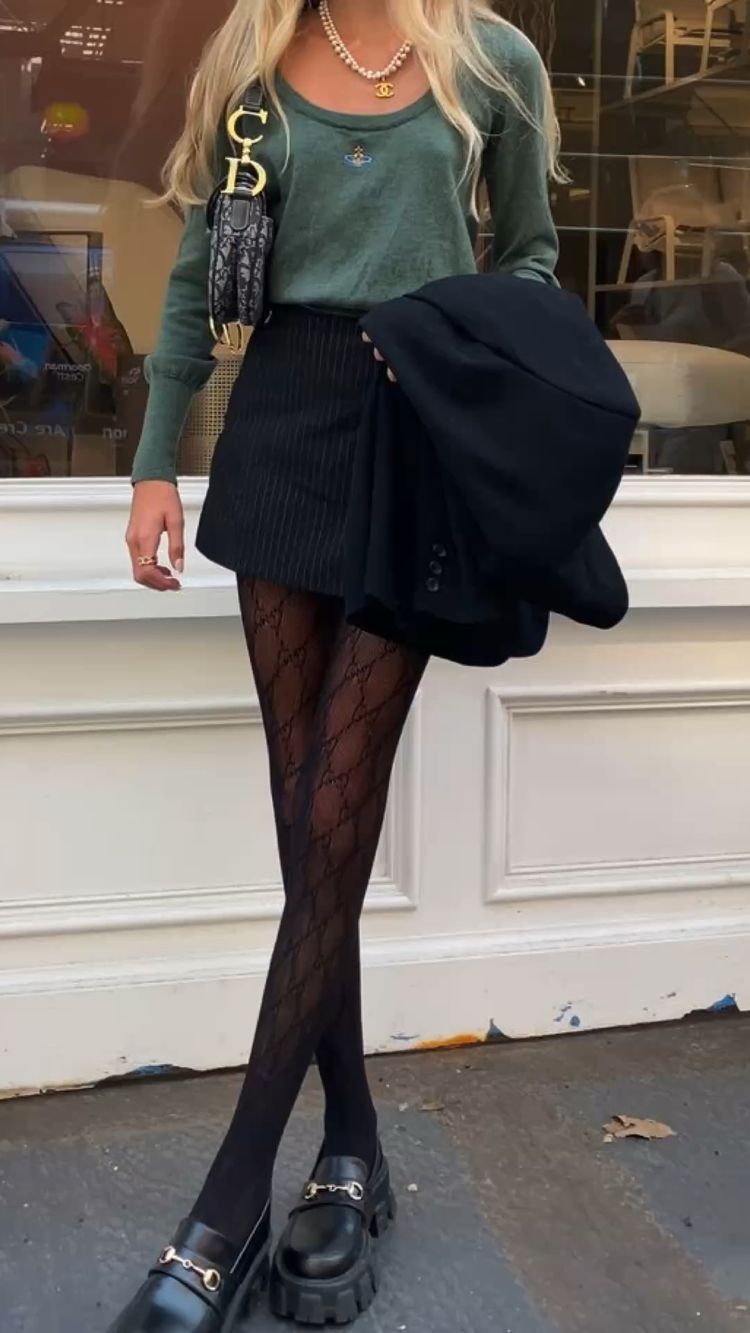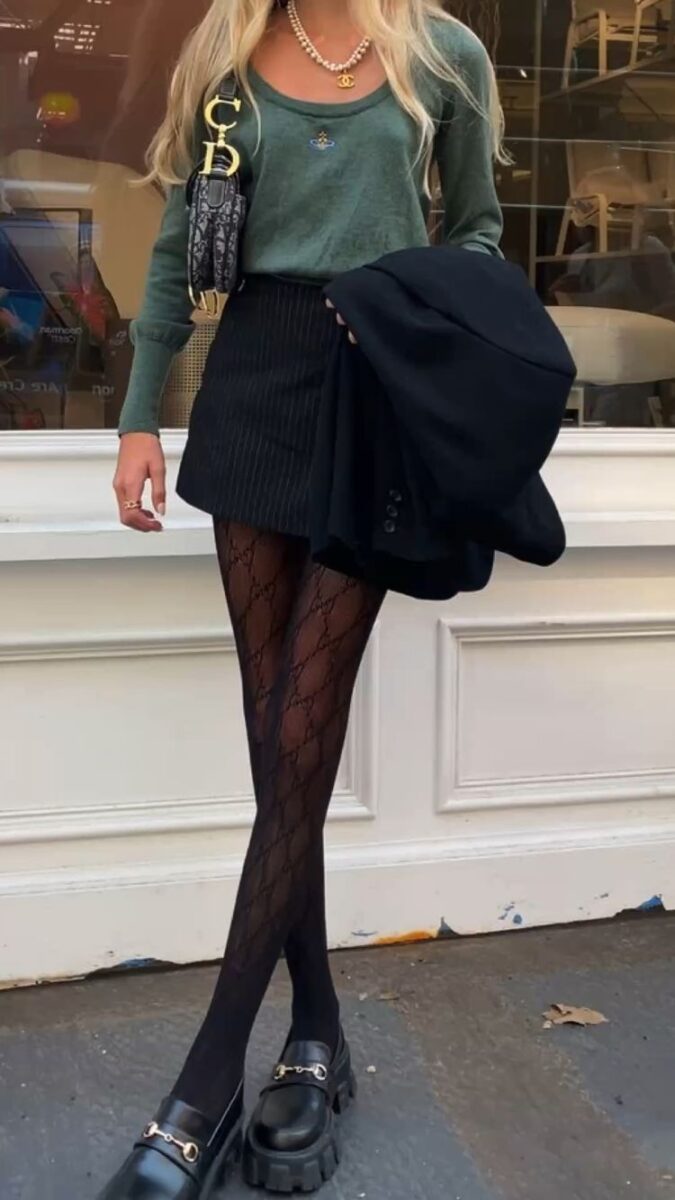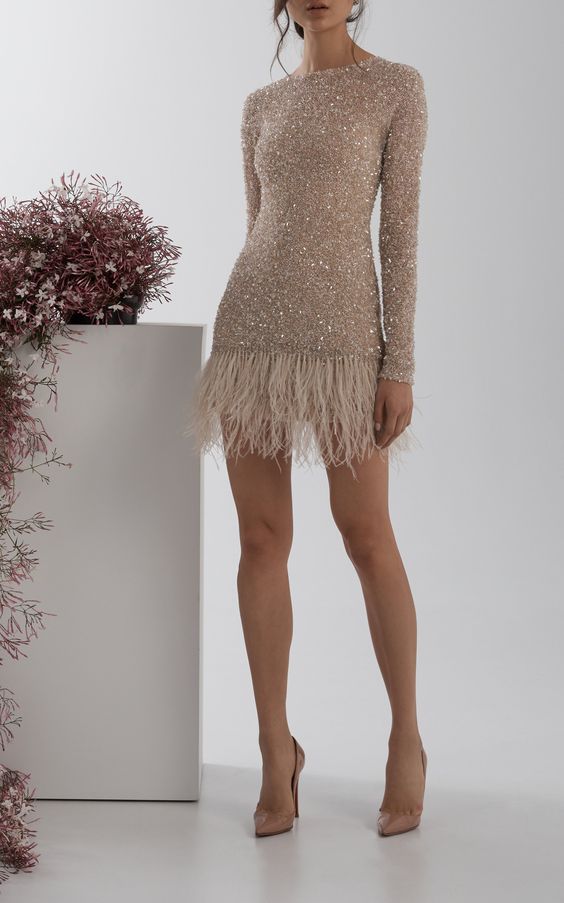 Is it just me or does this dress will look so good for dance parties on Christmas Eve?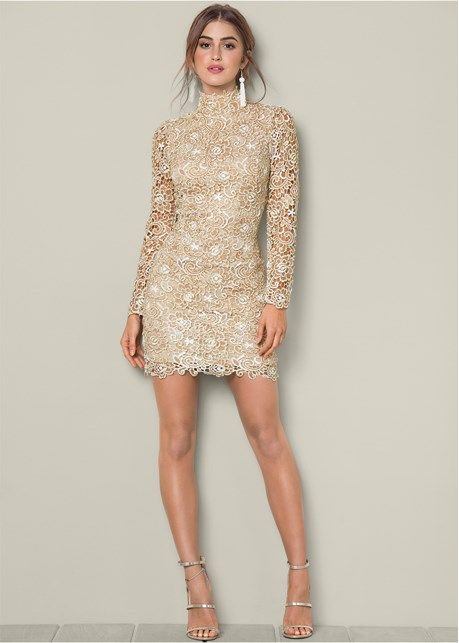 This sheer lace mini-dress just looks so dainty and sweet!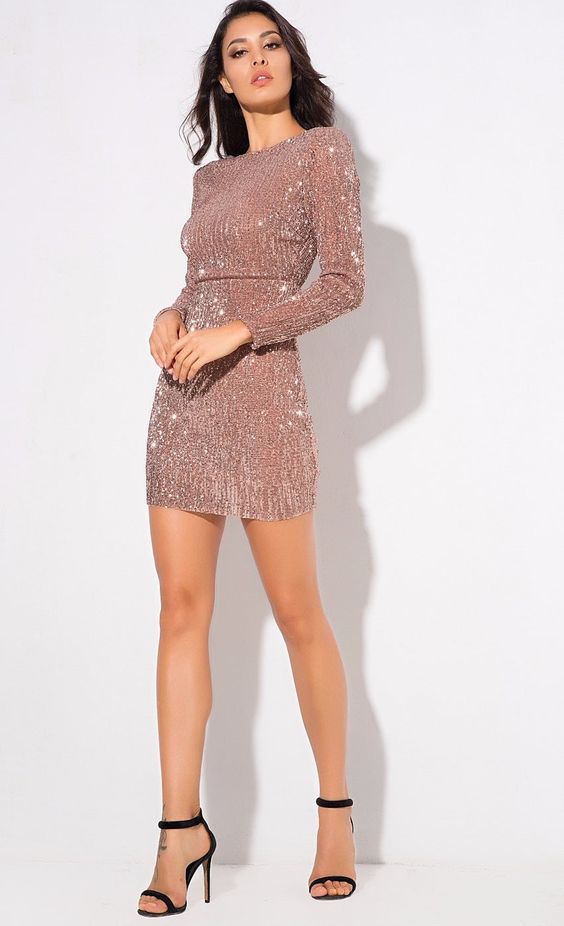 Get the party started this Christmas Eve with a glamorous champagne sequin dress!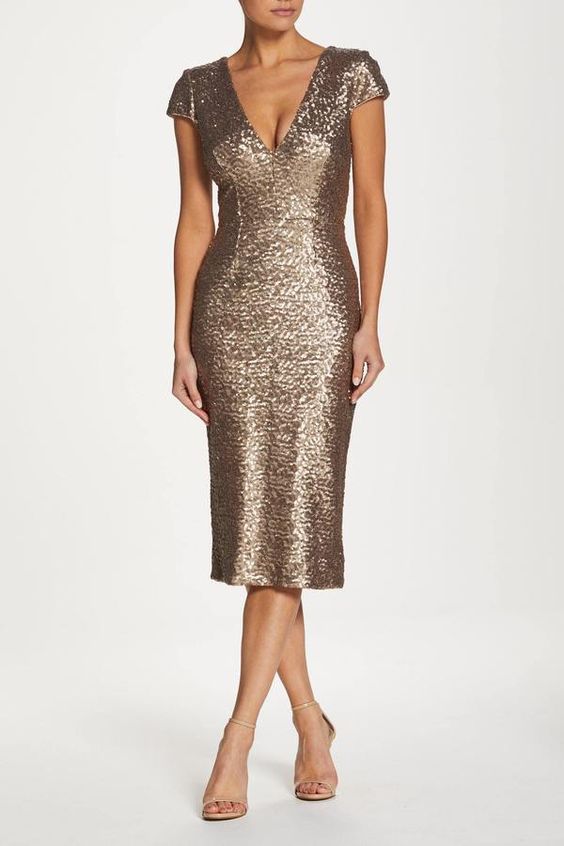 Gorgeous and classy! These are just a few words I could describe this outfit!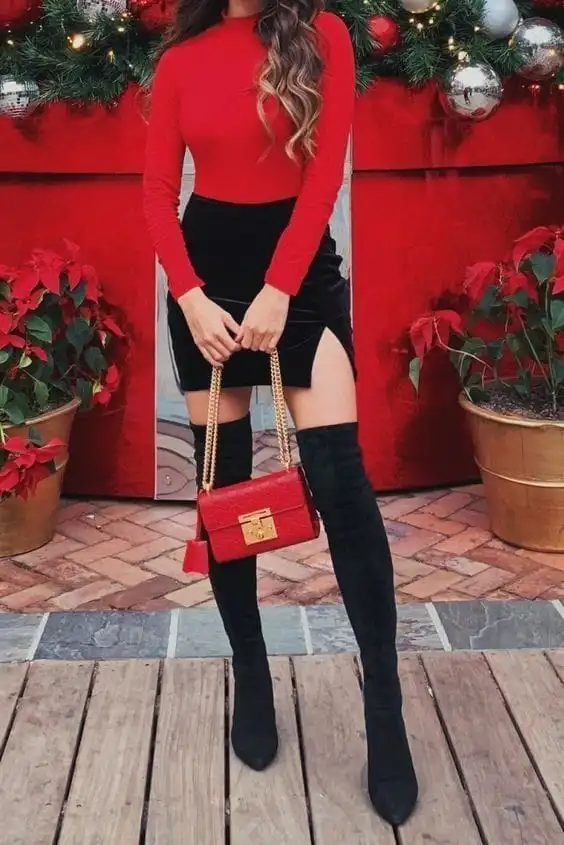 If you want a combination of casual and sexy, this red and black outfit would be perfect for you!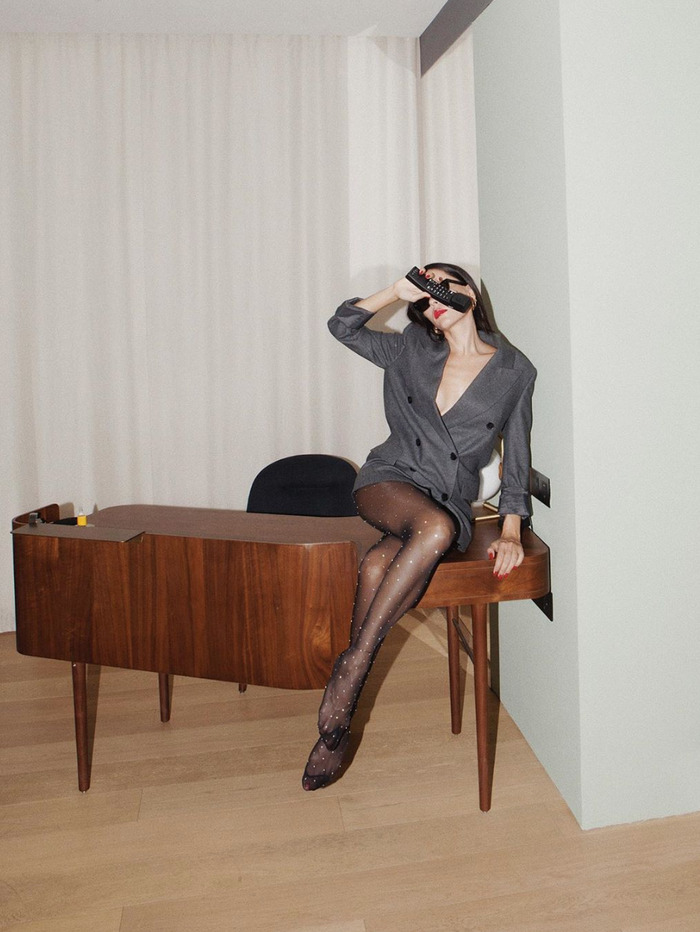 I just love how classy and sexy this dress suit is! Pair it with some black stockings and you'll surely look so good!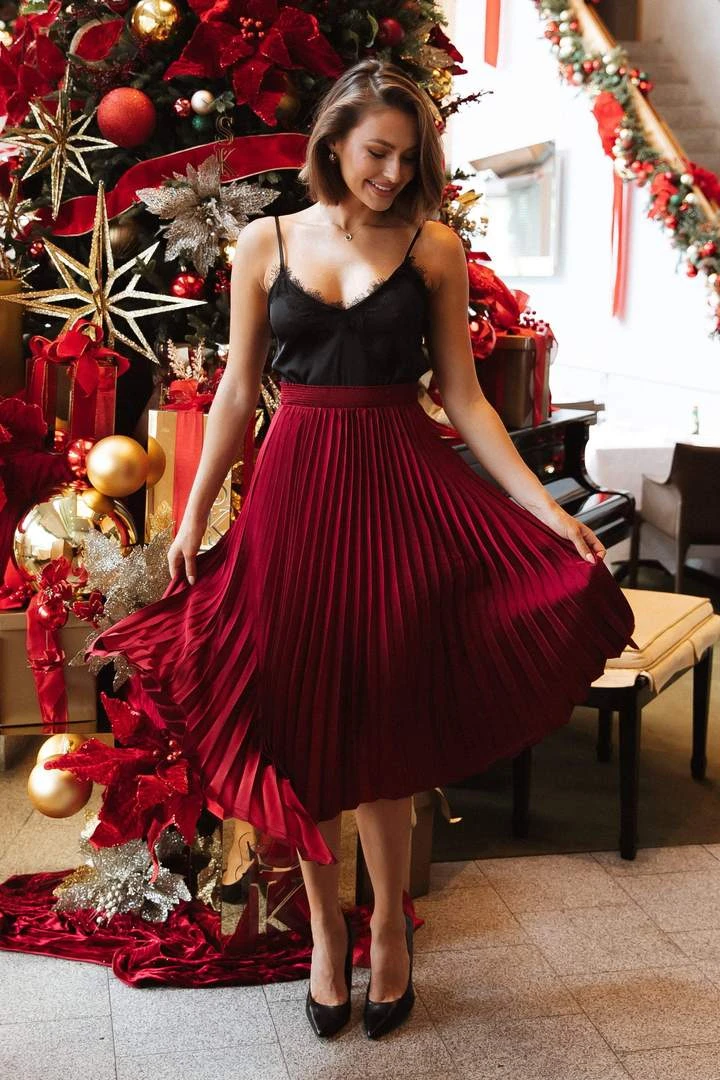 Nothing beats wearing a comfy skirt on Christmas Eve, especially once the feast starts!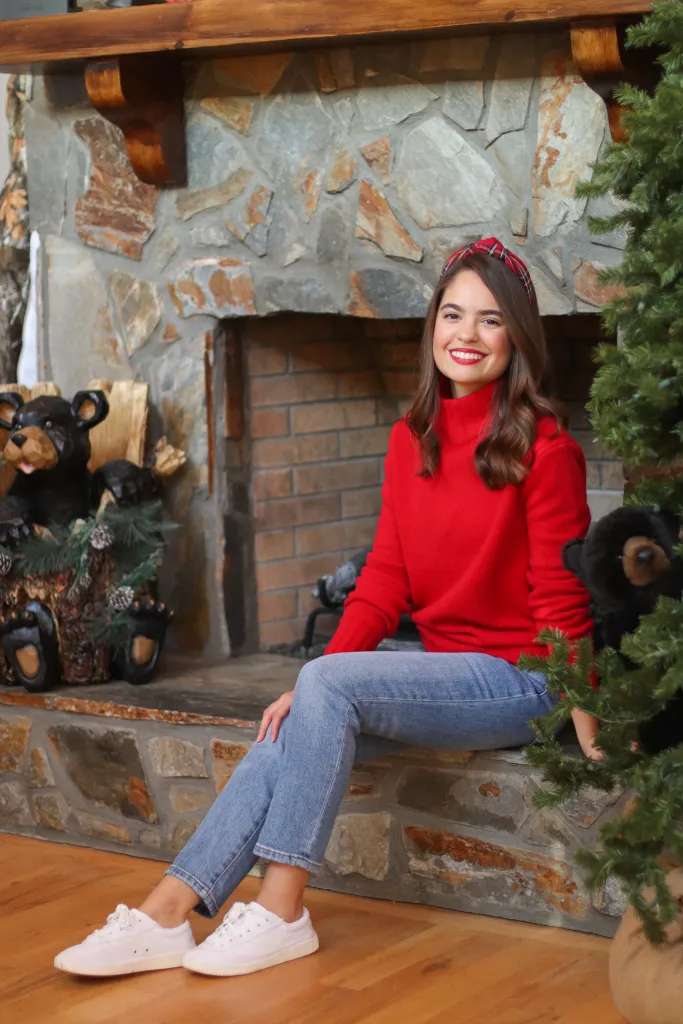 If you truly want something casual and fuss-free, you can never go wrong with pairing your comfiest jeans with a red sweater to keep things festive!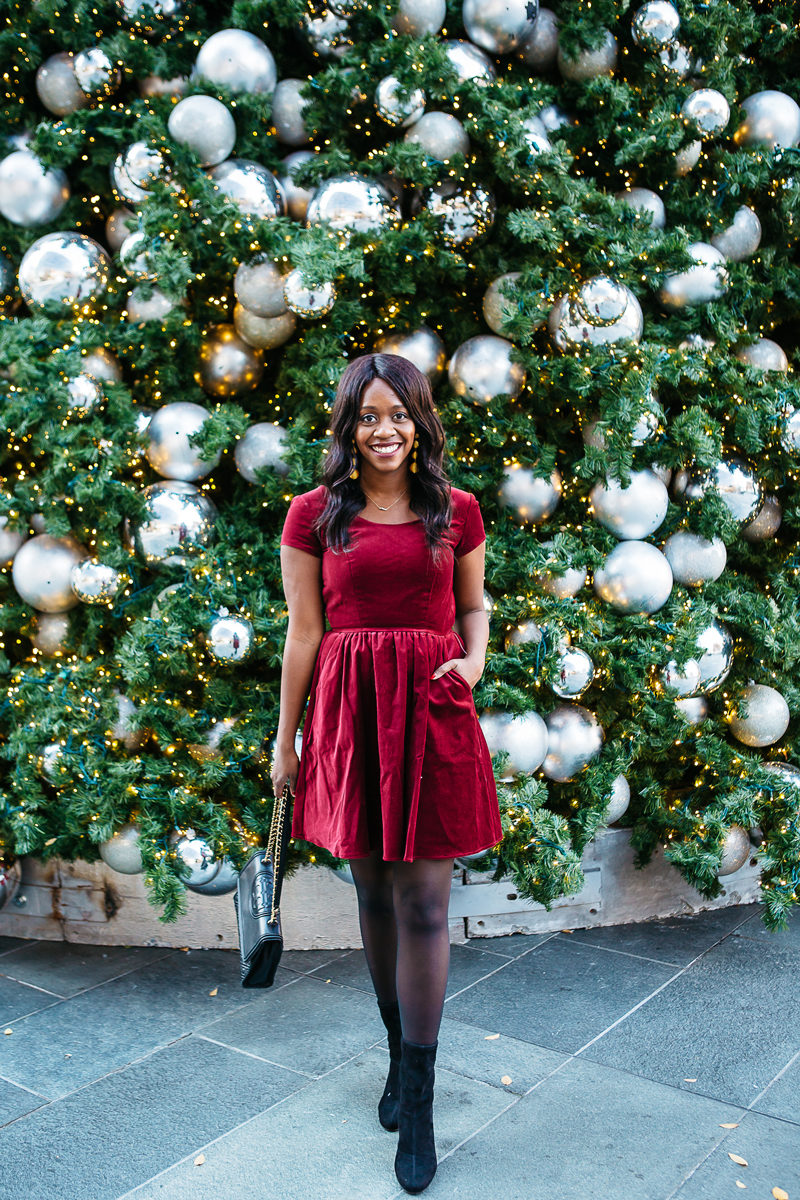 While I've already shown a few red dresses on this list, I just can't ignore this classic red dress. The cut on this outfit will be so perfect with different body types!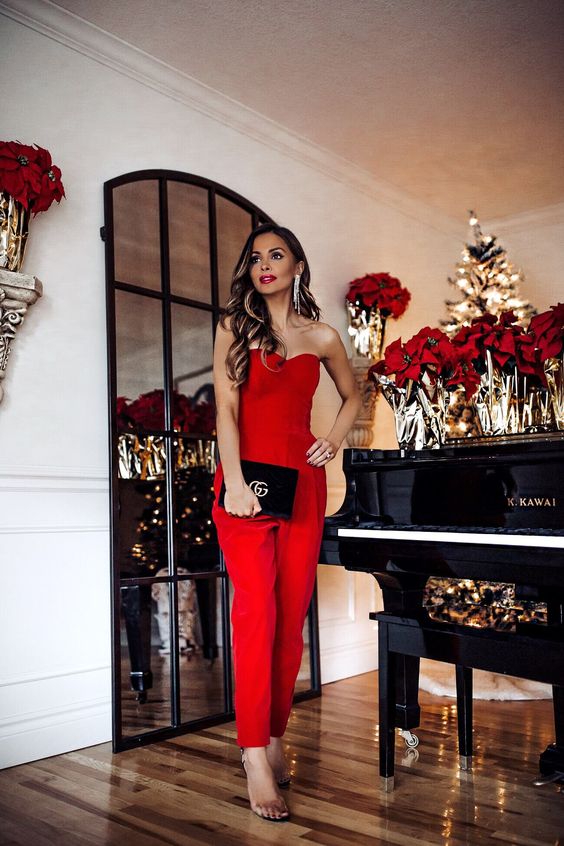 This red jumpsuit just really gives off such classy vibes that are perfect for Christmas Eve.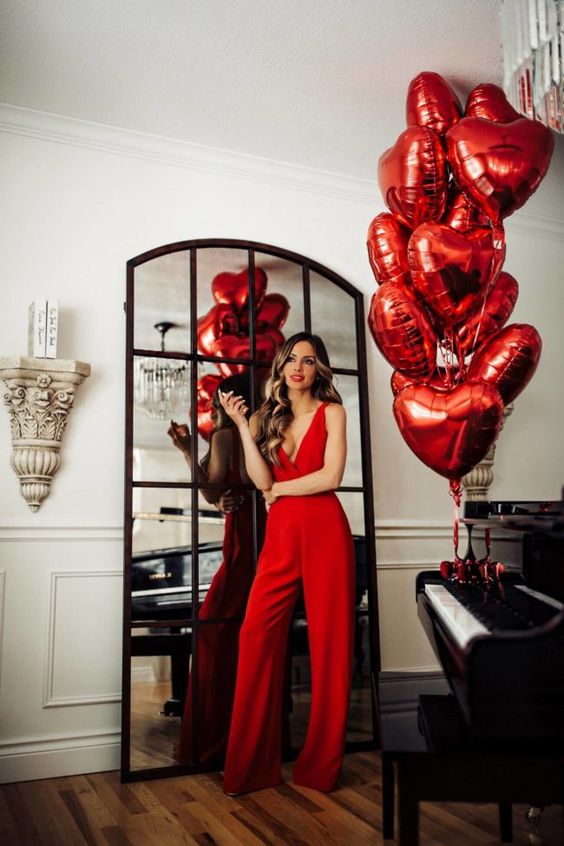 If you want something more daring with your red jumpsuit, then you might just love this low-plunge outfit.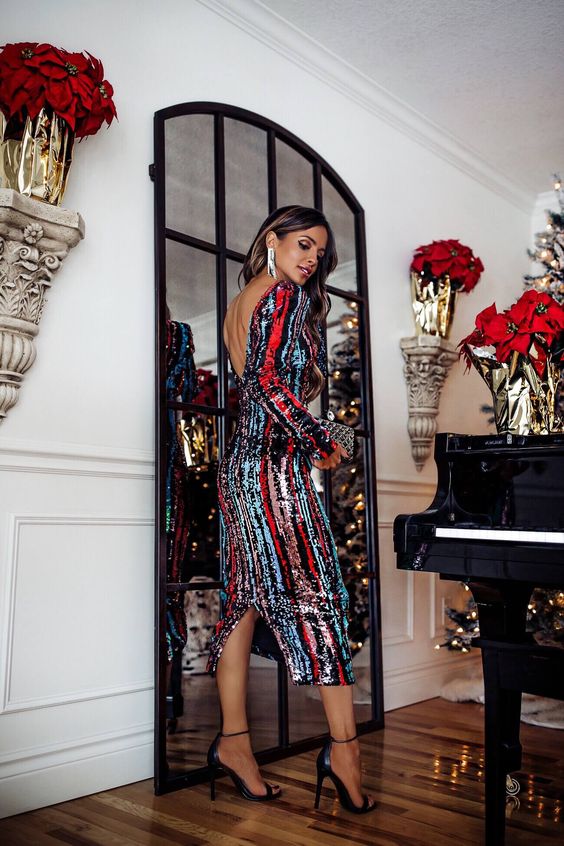 Dazzle everyone with this colorful sequin dress right on Christmas Eve!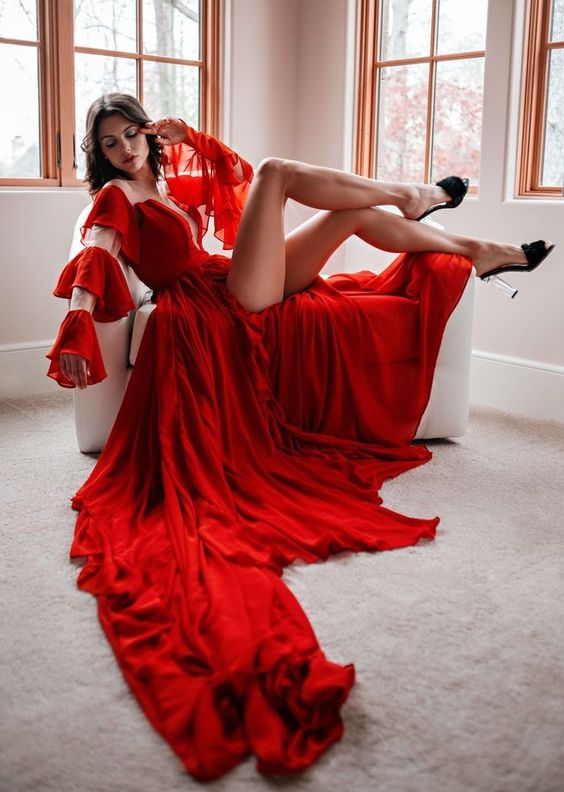 If you wanna get all extra on Christmas Eve, then this red dress with puffy sleeves and a long train will surely be perfect for you!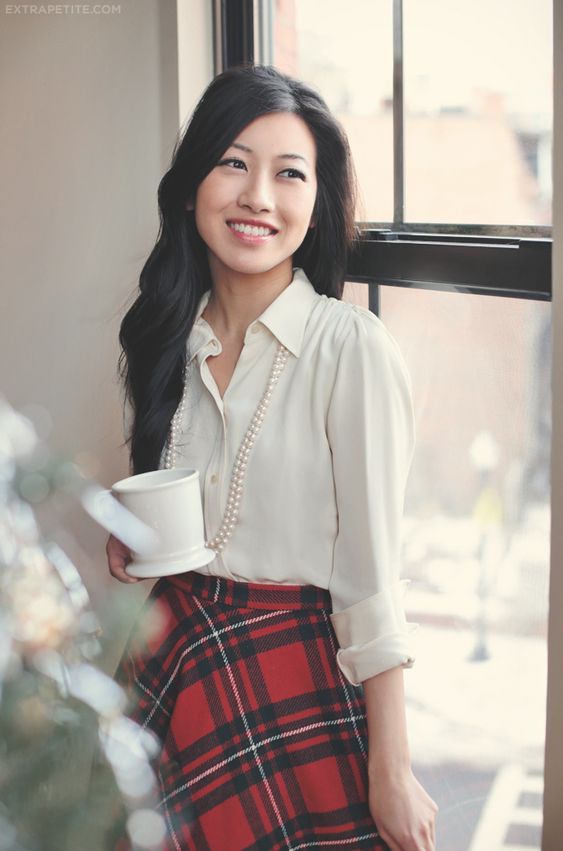 Want something more formal without getting uncomfortable in your outfit? Try matching a white blouse with some pearls and a red tartan skirt so you'll still be on theme with the Christmas season.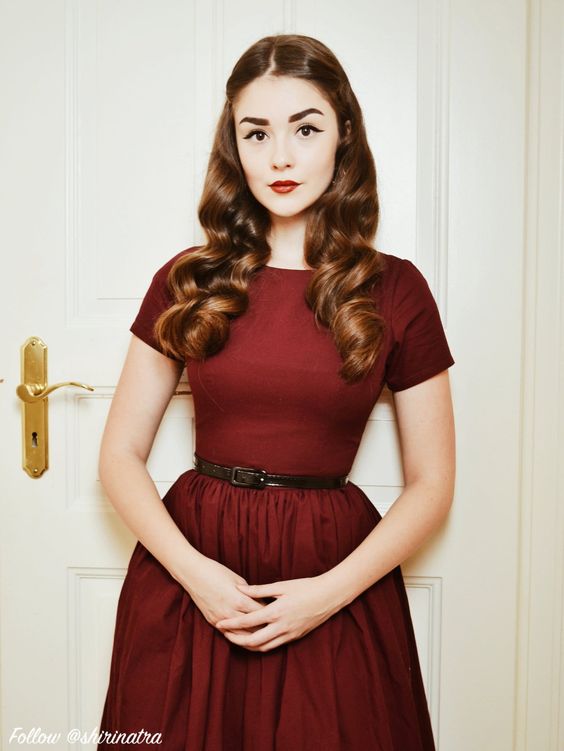 I just can't get enough red dresses! This one looks so timeless and classy.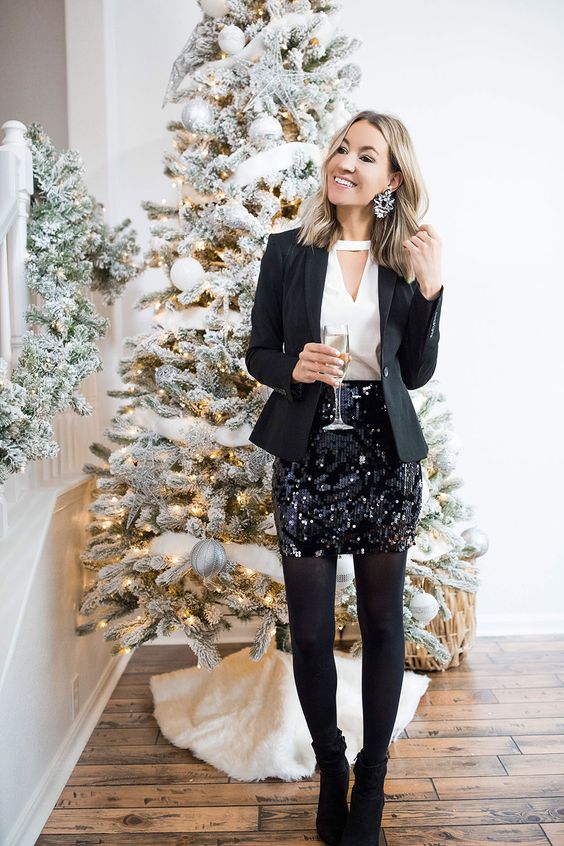 If you wanna keep things formal but still fun, try swapping your regular skirt with a sequin one to keep things interesting!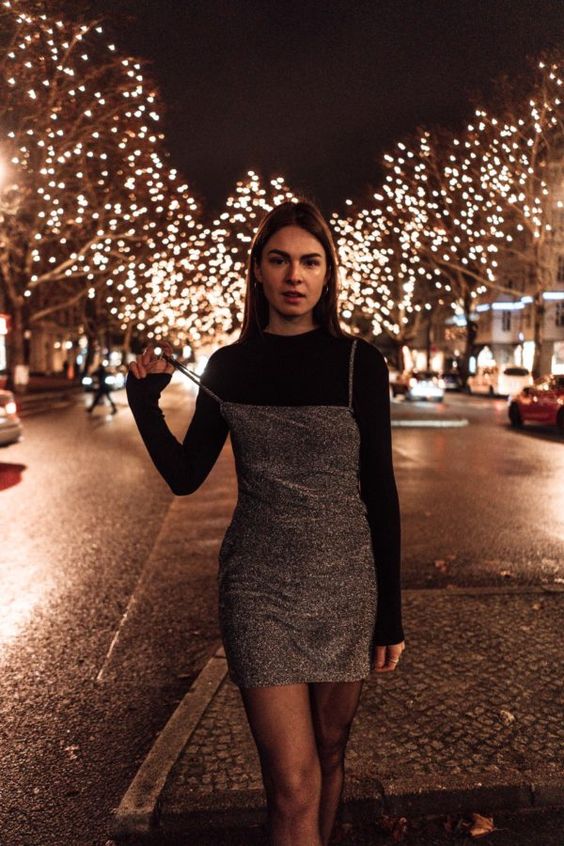 Simple but stylish, you can't go wrong with a mini dress and a black top underneath.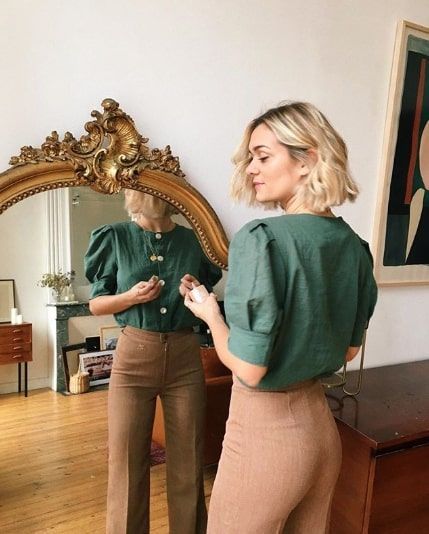 Not a fan of sparkly dresses and want to keep things simple? Sometimes pairing up your favorite neutral-colored pants with a green blouse is enough to make you look good!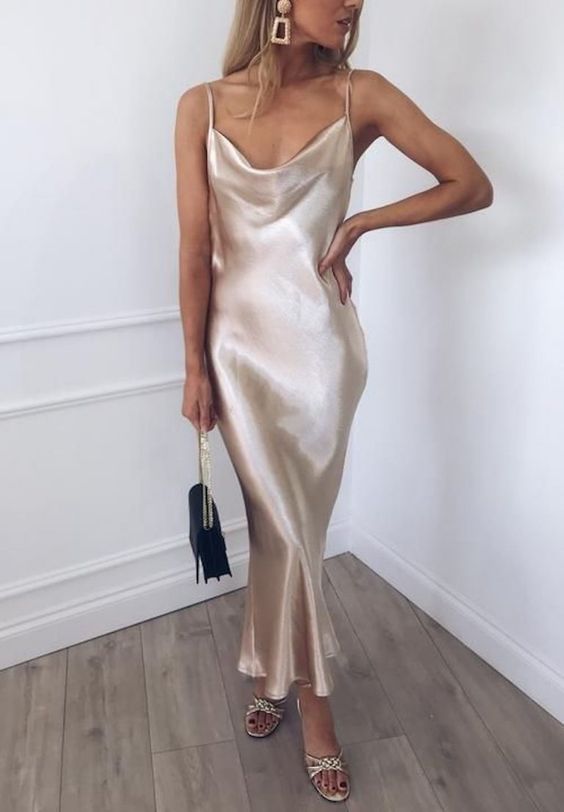 This understated satin dress is perfect for our minimalist girlies who prefer to keep things classy.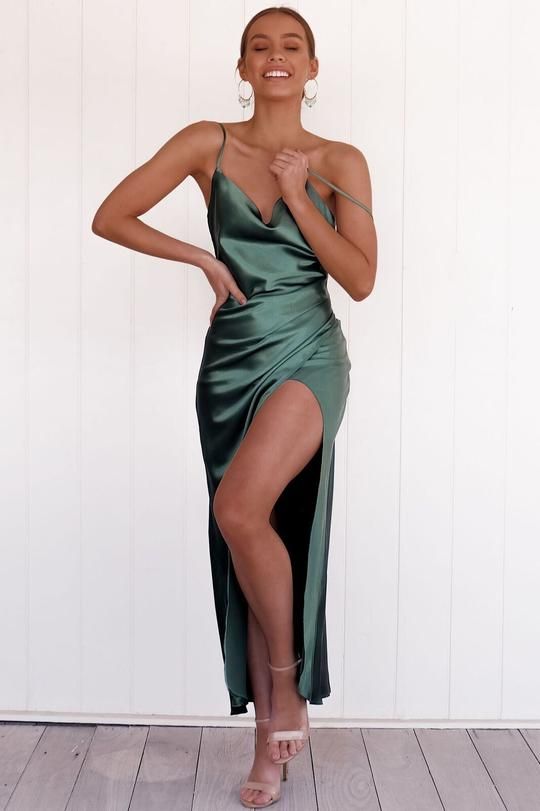 If you want a pop of color, this sexy, green satin dress is perfect for the Yuletide season!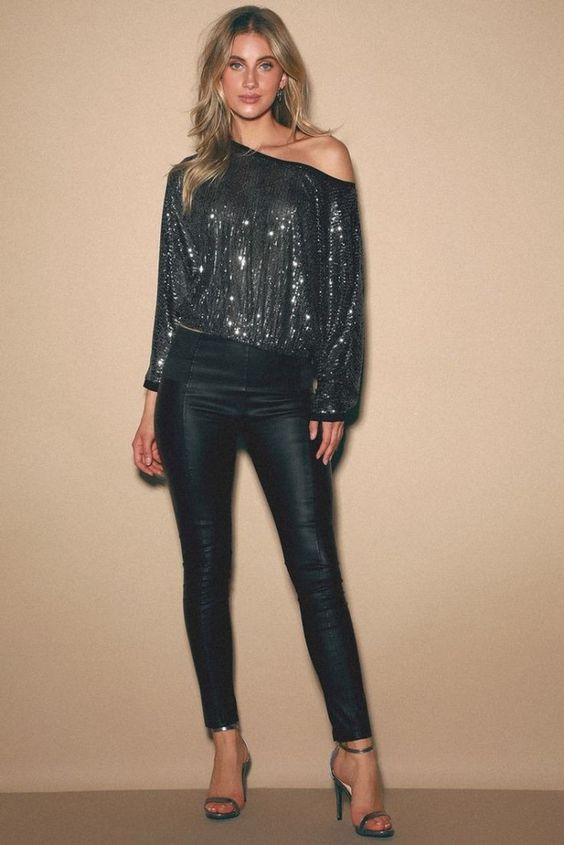 This black-on-black outfit just looks so edgy and chic. Perfect for those who don't like the staple red and green for Christmas Eve.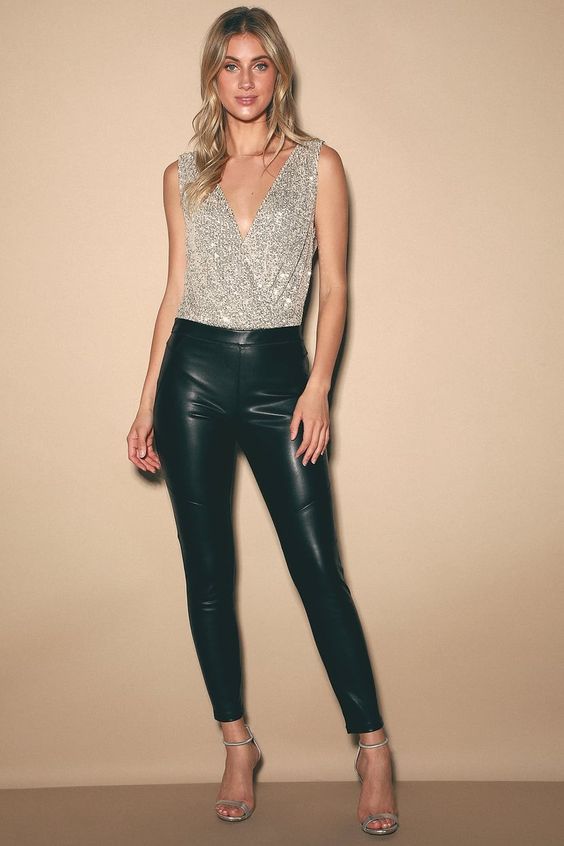 If you feel like an all-black outfit might be too much for a festive season like Christmas, then you can try switching out your top with a shiny silver one for a dose of bright colors.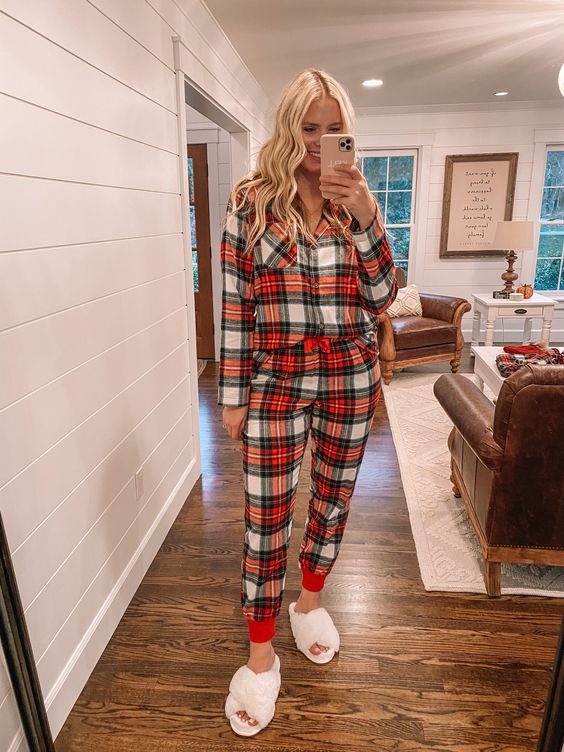 If you're not in the party mood this Christmas Eve, that's completely okay! You can still look stylish with your cutest pair of pajamas!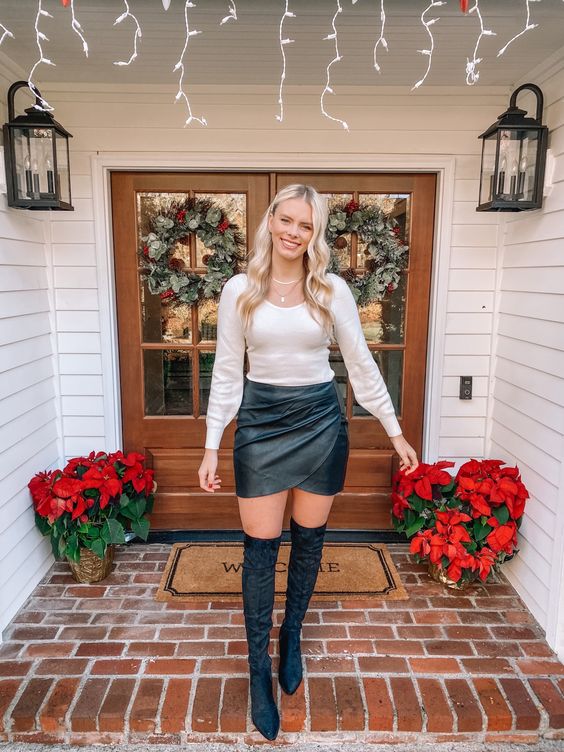 The perfect leather skirt can easily make any outfit look sexy. If this is the look you're going for this Christmas Eve, why not try out this one?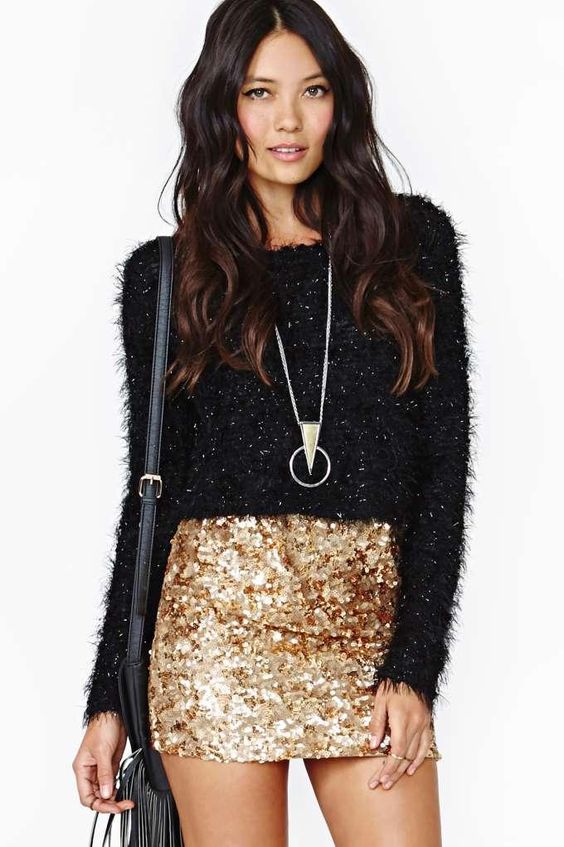 Play with different types of fabric for your outfit on Christmas Eve! This fuzzy, shiny sweater just looks so cool on any short skirt.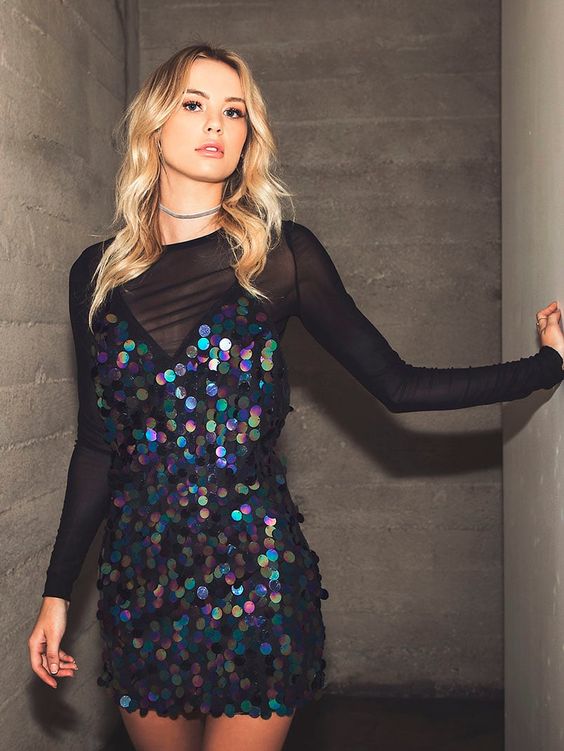 Get ready to party in this sequin mini dress this Christmas Eve!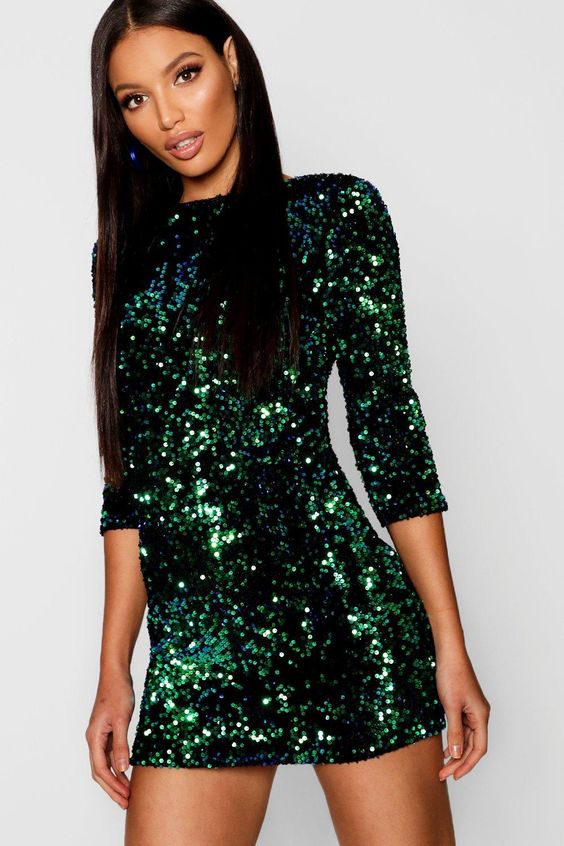 This green sequin dress is sure to dazzle all your friends and family on Christmas Eve!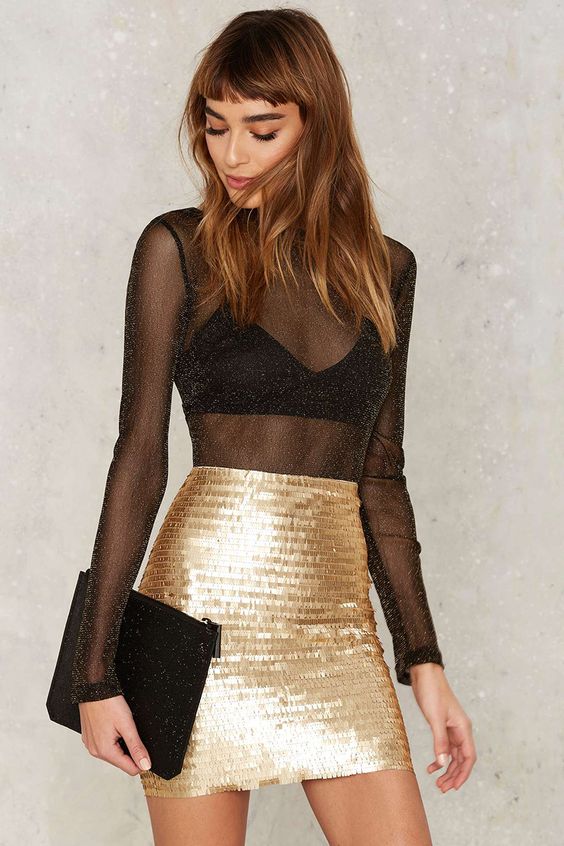 Metallics and sheer fabrics are totally in this Yuletide season!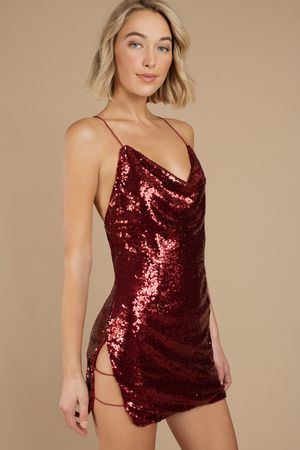 This sexy, little red number is sure to turn heads at any Christmas gathering!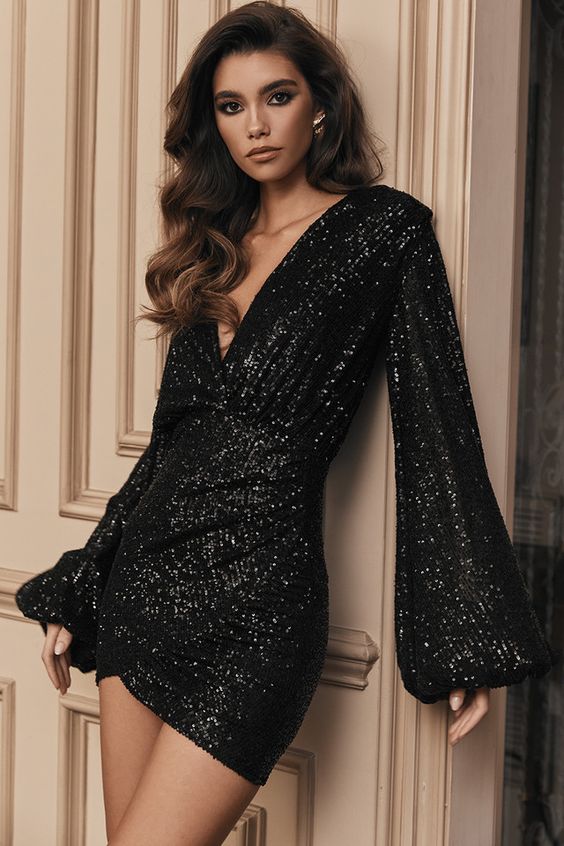 This bodycon wrap dress just hugs all your curves in the right places!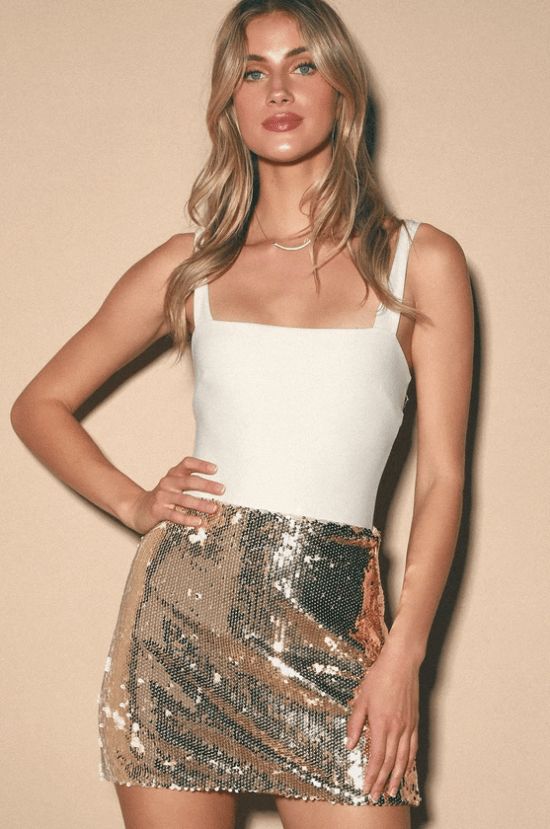 Sometimes less is definitely better! Especially with this cute little outfit!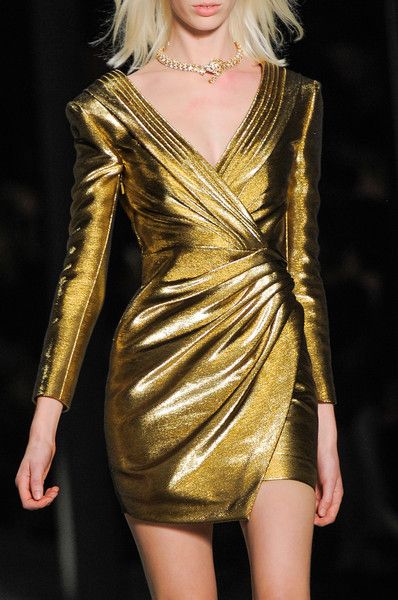 I just love things that sparkle and shine. If you do too, then this metallic wrap-dress might be what you need!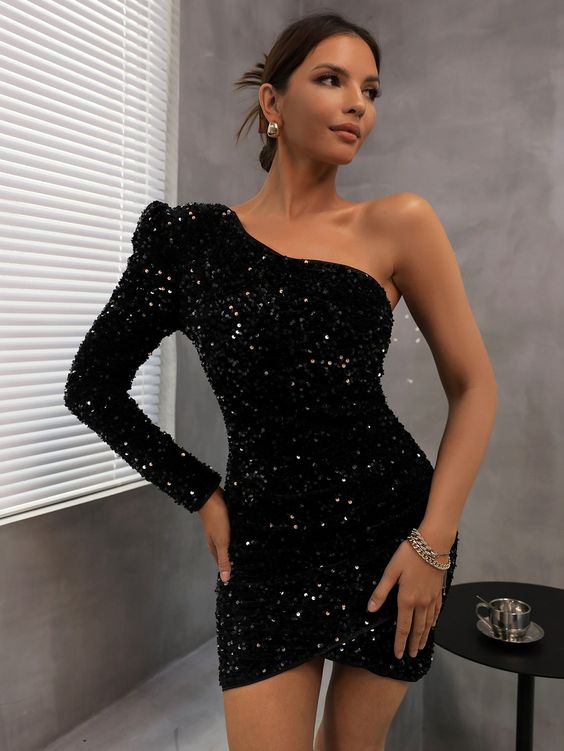 This one-shoulder bodycon sequin dress will look so good on anyone who wants to show off a little bit of skin.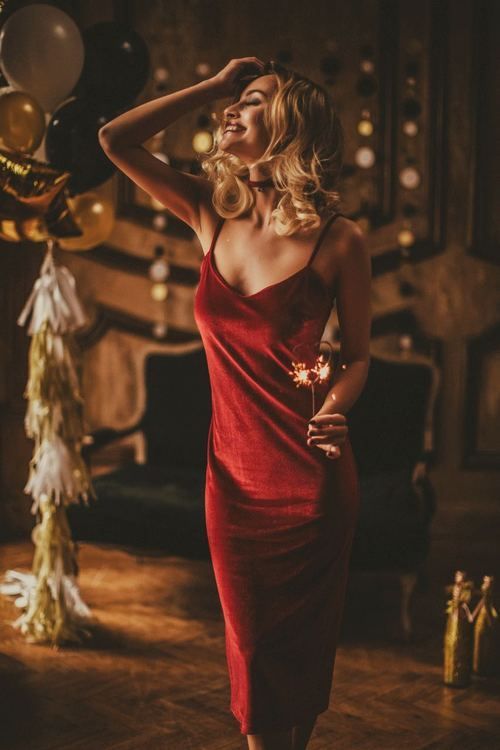 Keep things subtle yet sexy with this stunning red velvet dress for Christmas Eve!