Looking for stores for moms to shop at that are reasonably priced with cute pieces? We've rounded up the best mom clothing stores for functional clothes that are still chic!
Moms are busy. Like, really, really busy. We're not just talking about the fact that they're juggling work and home life. We're talking about the reality that if you ask any mom what she's doing right now, she'll probably tell you she's doing at least five things at once. They're multitasking like crazy and somehow making it all look easy.
We all know that a mom's life can be tough. It's even tougher when you're also trying to maintain your sense of self, style, and sanity. Plus, there's a lot of running around and being on-call, so you need clothes that make it easy to take care of your kids while also looking great.
But finding clothes that are both stylish and comfortable can be a real challenge. If you're a mom, it's even harder! After all, when your job is taking care of children all day, you need something that looks good and feels good. Moms have many things to worry about, but getting dressed shouldn't be one of them.
When you're a mom, you don't have time to put together an outfit that will make you feel like a million bucks. You want something that can be thrown on before the day gets started and still look cute when it's all over. That's why we've compiled this list of the best clothing stores for moms for a casual and comfortable look.
We combed through hundreds of online reviews and scoured our personal experiences to find the best stores for moms out there. The result is an exhaustive list of mom stores that will help you feel great in what you wear daily—even if it's just around the house.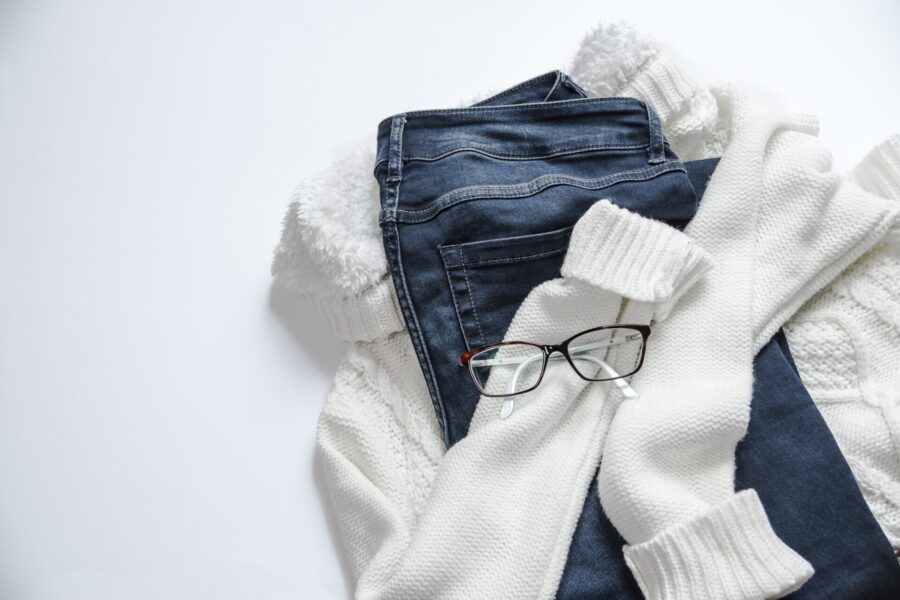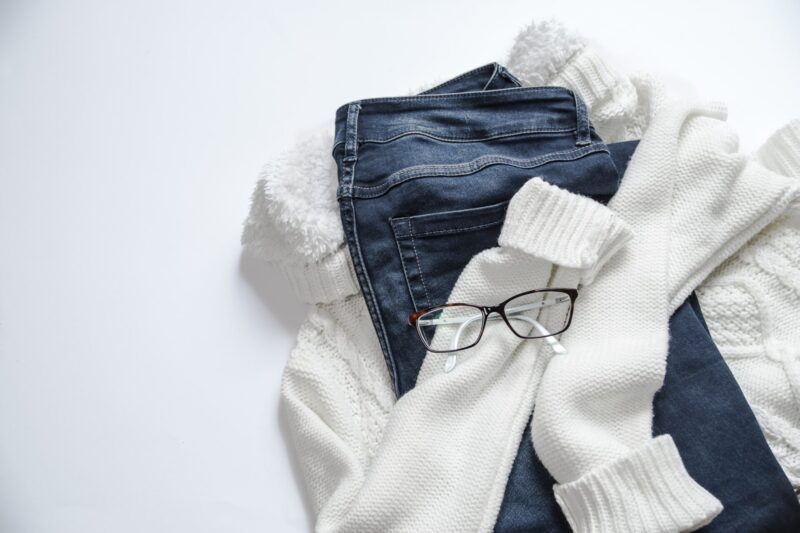 Finding the Right Balance Between Casual and Comfortable
It's no secret that the way we dress has an impact on the way others perceive us. First impressions are essential, and our clothes significantly affect how other people see us. But what about when we're dressing for comfort? Is it possible to find a balance between casual and comfortable?
As a mom, comfort is essential. We often run around after our kids, chasing them around the playground or lugging them around town. We don't always have time to worry about our clothes. But at the same time, first impressions are essential. Whether we're meeting with a client or going to a job interview, it's essential to dress in a way that conveys confidence and professionalism.
So how can we find the right balance between casual and comfortable? Here are a few tips:
Wear clothing that fits well. This may seem like an obvious one, but it's worth mentioning. Clothing that is too tight or too loose can be uncomfortable, and it can also make you look unprofessional. If you're unsure if something fits well, ask a friend or family member for their opinion. Better yet, go to a professional tailor and get your clothes altered to fit perfectly. You'll be amazed at what a difference this can make!
Choose natural fabrics. Again, this is a matter of comfort as well as style. Natural fabrics like cotton and linen breathe better than synthetic fabrics like polyester, so they'll keep you cool and comfortable even on the warmest days. They also tend to wrinkle less than synthetic fabrics, which is always a bonus!
Stick to neutral colors. Bright colors may be fun, but they're not always practical. Neutral colors like black, grey, and navy are easy to mix and match, making them perfect for busy moms who don't have a lot of time to think about what they will wear each day. Plus, they always look chic!
.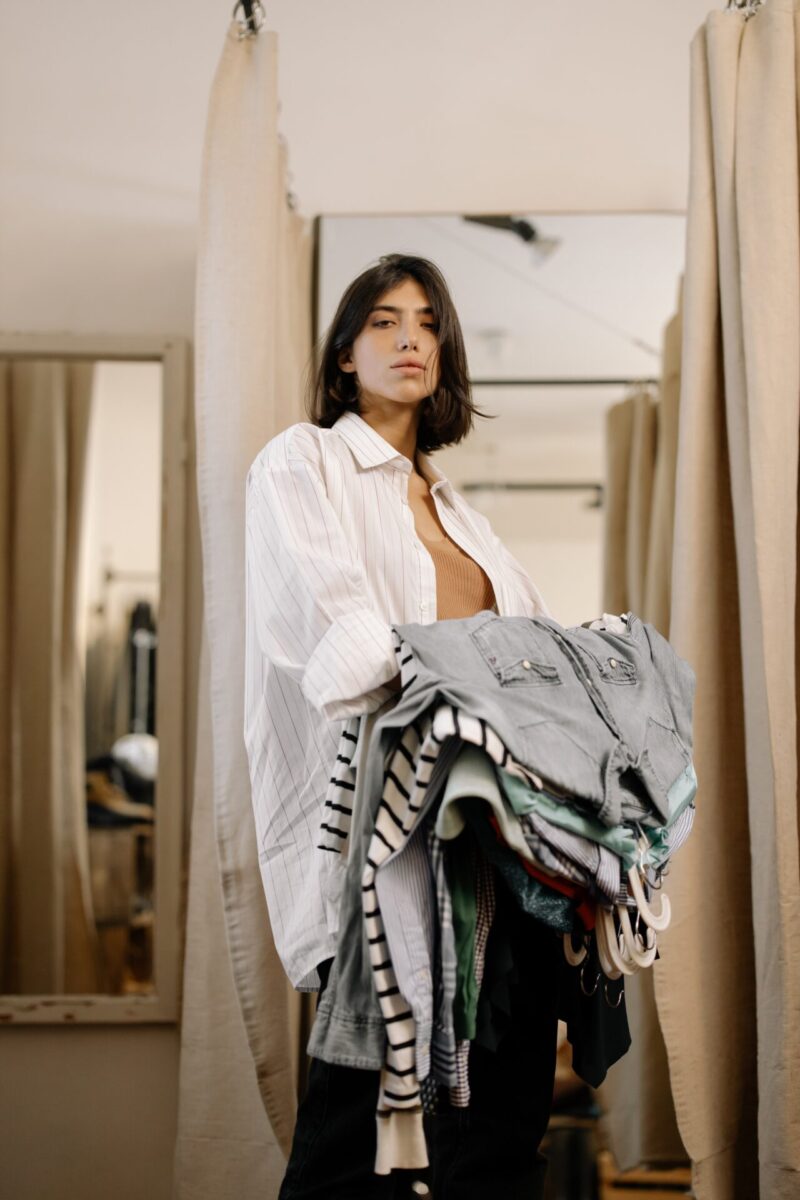 Tips to Keep In Mind When Shopping For Clothes
Shopping can be a lot of fun, but it's important to remember that you need practical, versatile, and affordable mom clothes.
Practicality
A good rule of thumb when shopping is to always keep the practicality of the item in mind. If you're going to be wearing something over and over again and it doesn't have any practical use (like a winter coat), then why buy it? Be sure to consider whether or not an item will serve as more than just a fashion statement—will it serve a practical purpose? If so, great! If not well, then maybe it's not worth buying after all.
Versatility
When shopping for mom clothes, you want to ensure that the clothing you buy is versatile. The last thing you want to do is buy a bunch of clothing that looks good on your body but can't be worn with anything else in your closet! That's why it's essential to think about how each piece can be worn with other pieces in your wardrobe so that you can mix and match everything together.
Affordability
Mom doesn't need the fanciest things out there; she just needs things that will last and make her feel good about herself while wearing them. If you want to treat her to something special, go ahead and splurge on one thing—but don't get carried away with buying expensive clothes just because they're "fancy."
Best Stores for Moms to Shop
Here are some of our favorite affordable, useful, and chic stores for moms.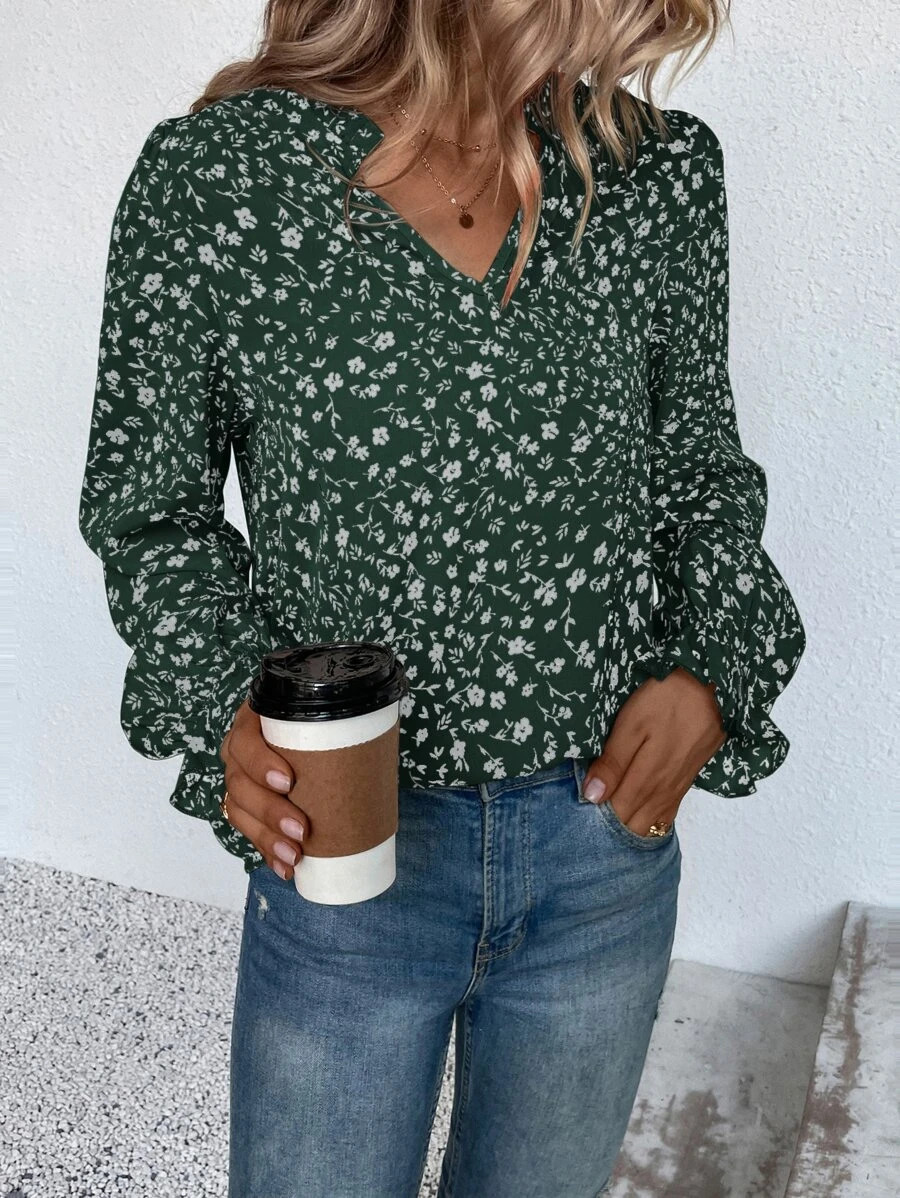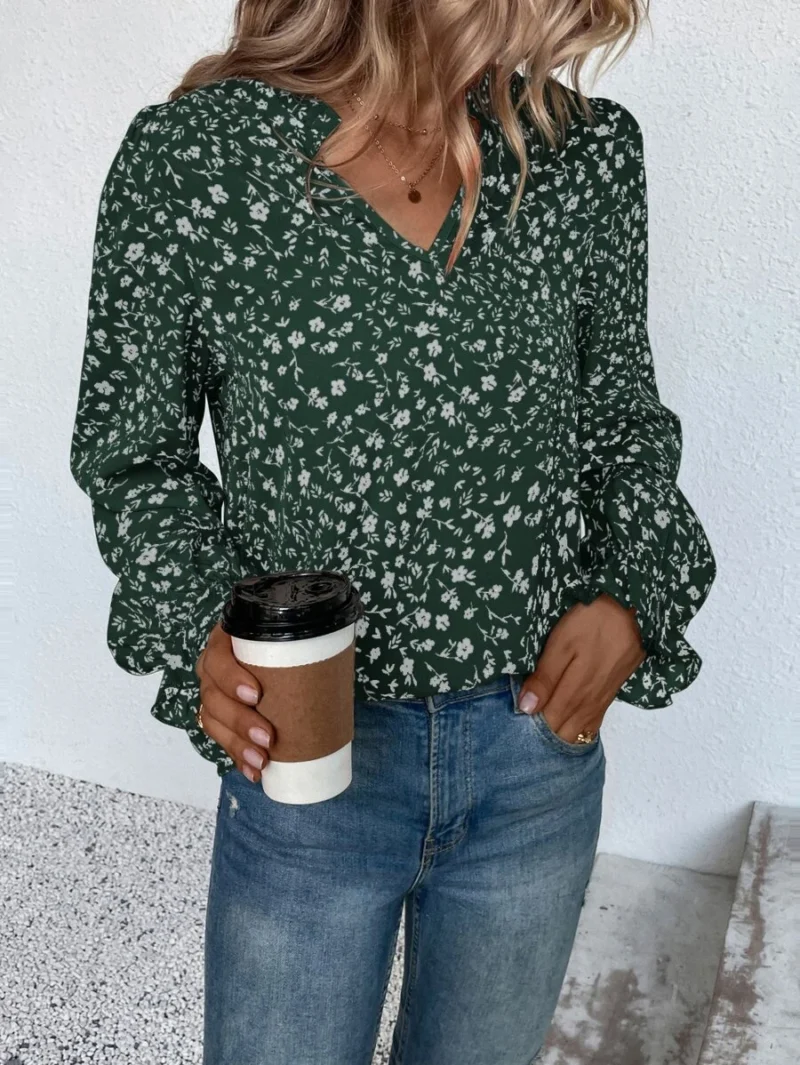 If you're a mom looking for some new clothes, you probably have a few things on your shopping list. You might want something that's easy to wash, something that looks good on your body type, something that's easy to put on (but not too loose), and something that will last long enough so you can wear it out of the house at least once before having to rewash it. But what if we told you there was one place where all those things could be found?
Shein is an online store where all of those things are true! It is a one-stop shop for all your mom needs—from clothes to accessories and even baby products. The best part? You can find everything you need in one place at an unbelievably low price. So what are you waiting for? Include Shein in your list of stores for moms to shop at.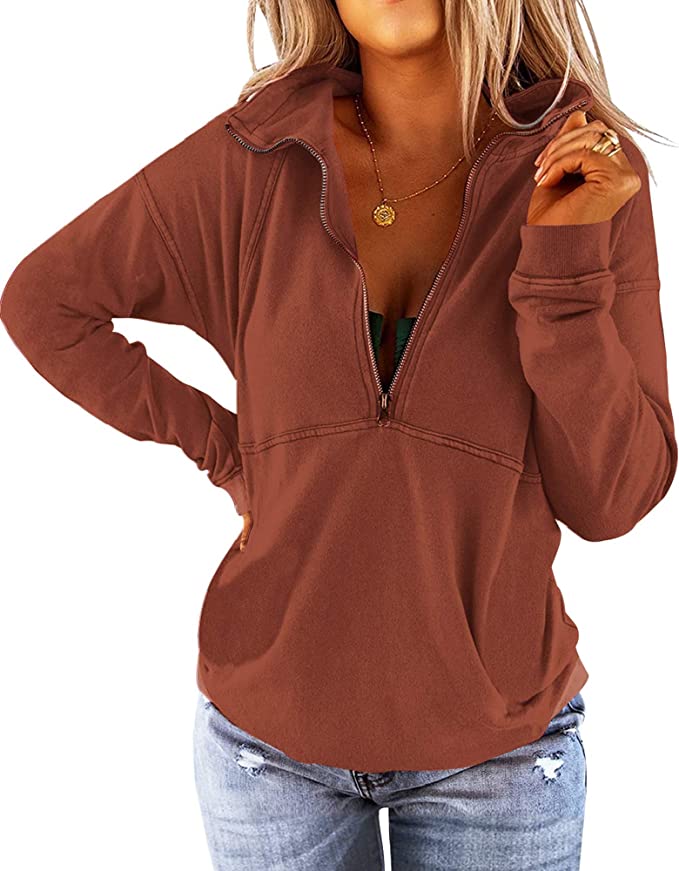 If you're a mom, then you know how hard it is to find clothes that fit and feel good. You want something that will be comfortable but still look stylish. And when it comes to finding clothing that fits well and looks good, Amazon has got you covered! Amazon is always an excellent choice if you're searching for stores for moms.
Amazon has really stepped up its game when it comes to clothes, especially for moms. They've got everything from dresses to jeans, tanks to sweaters, and everything in between. The best part is that they have a large selection of options for every size and shape—no matter your body type or preferences!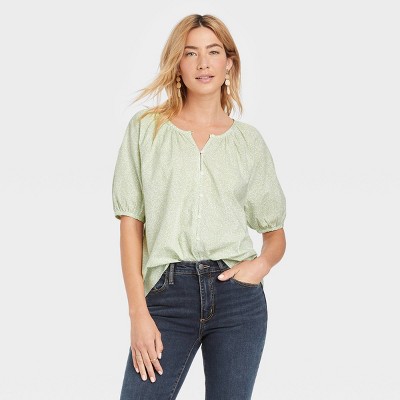 It's no secret that moms need clothes. But how do you find a store with the right things for moms? There's Target, for starters. It's a great place to get mom clothes that are not only cute and stylish but also affordable.
Target has a wide selection of clothing for women, including maternity wear. They have a fantastic selection of nursing bras, which can be hard to find at department stores. When you're looking for clothes for the whole family, Target is one of the best places to shop. Target also offers an online shopping experience that's easy to navigate so that you can shop from anywhere.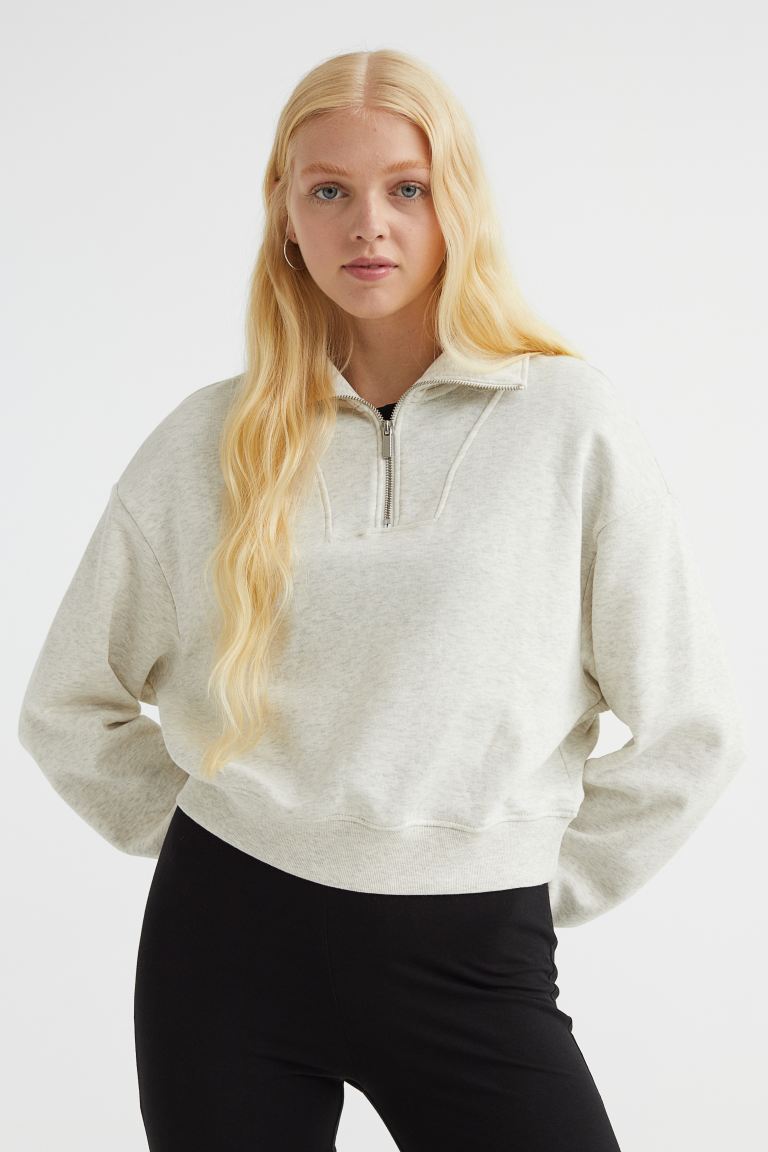 When it comes to clothing, there's no shortage of options for moms. H&M is one of the best places to find cute, comfortable pieces that look great on you and your kids. Their clothes are always in season, so you can be sure you're getting the latest trends. Whether you're looking for casual wear or something more formal, H&M has you covered with its wide range of styles.
H&M has a great selection of pieces perfect for moms on the go—no matter your style or stage of motherhood (or how many kids you have). You can find everything from cozy sweaters to elegant blouses and pants. Don't forget to include H&M in your list of stores for moms!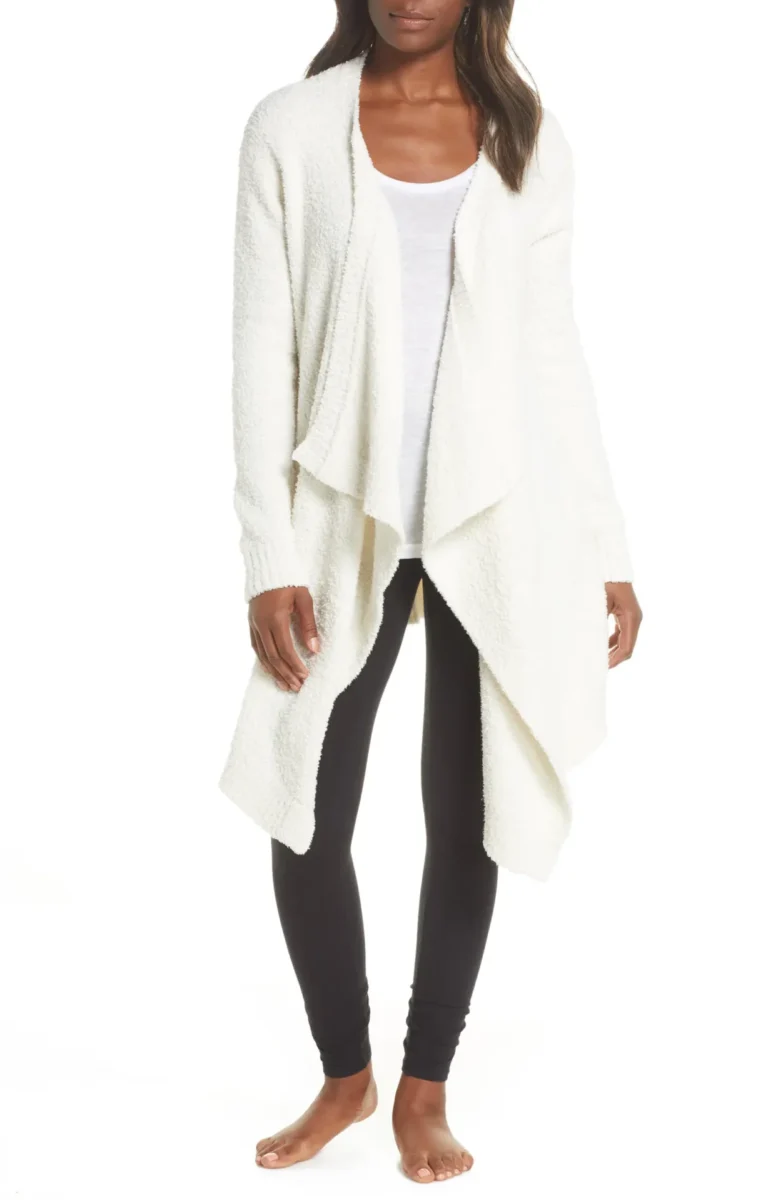 Looking for the best stores for moms to shop for clothes? If you're like us, you need a couple of new outfits to get through the busy season. And we've got just the place for you!
Nordstrom is one of our favorite shopping places, especially when hunting for mom clothes. The store has a huge selection of items, from fashion-forward casual wear to professional attire. And if you like looking at their clearance section, it's even better. They have everything from designer brands to more affordable pieces, so you can get what you want without breaking the bank. If you're looking for stores for moms, Nordstrom is what you need.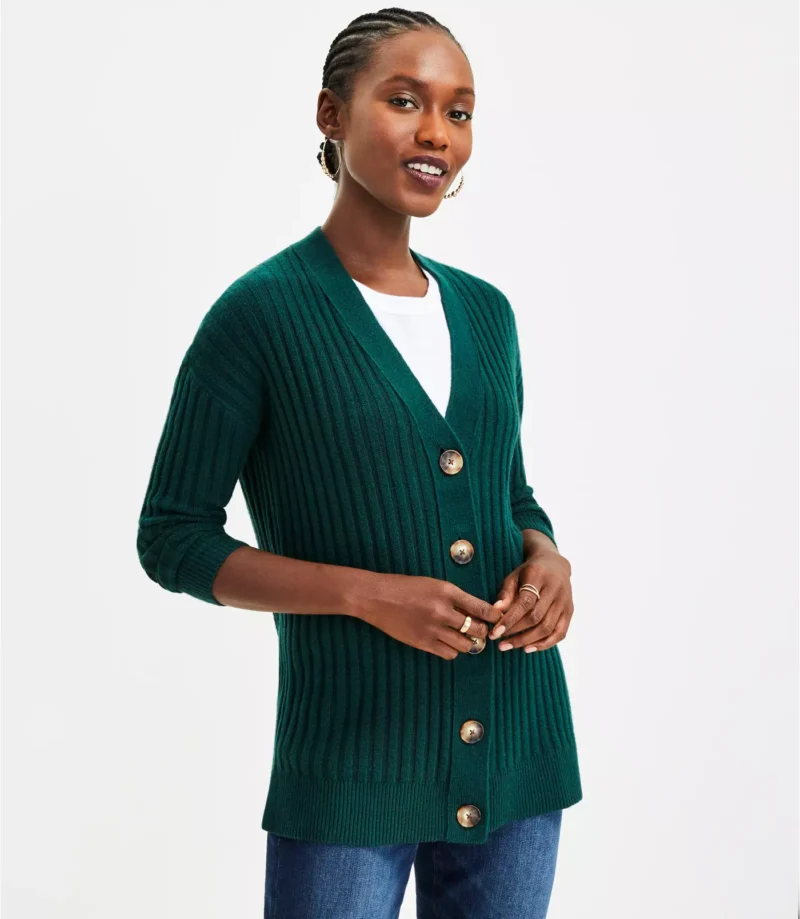 If you're a mom and love to shop, you know it can be hard to find clothes that fit the needs of your busy life. But we've got good news: We've found some great stores for moms like you!
If you're looking for a store with great selections and regular sales, check out Loft. They have all kinds of options for moms who want to keep up with their kids' growth spurts and also want to look stylish while doing it. Whether you're looking for jeans, dresses or other kinds of clothes, they have something for everyone. With that said, Loft is basically what you need to add to your list of mom stores!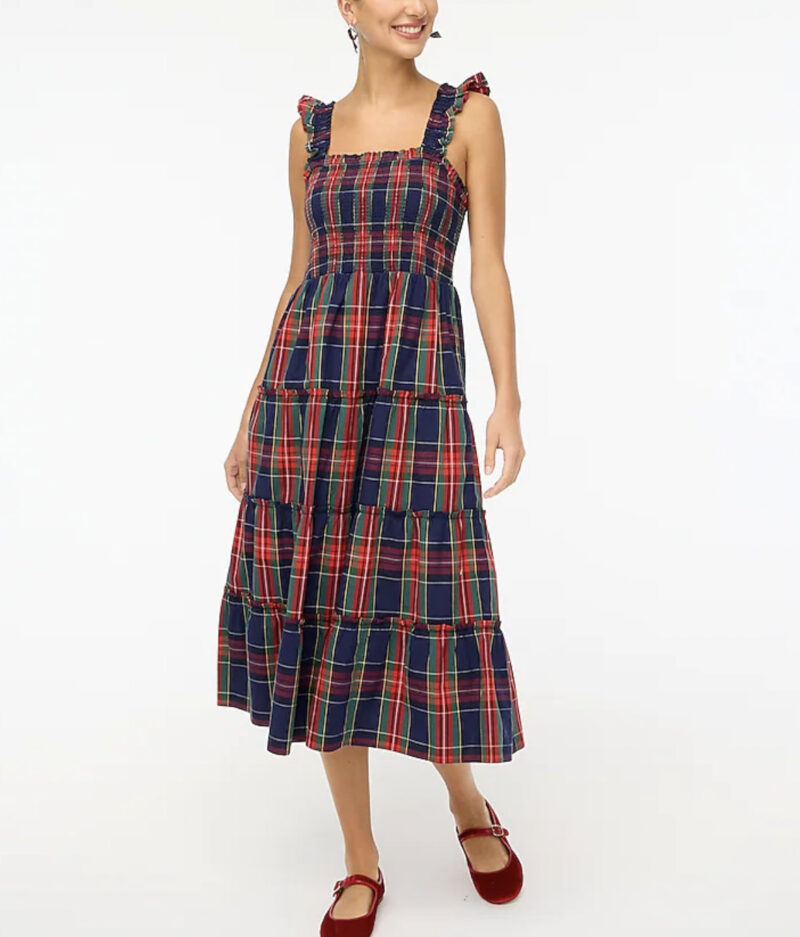 As a mom, you know that clothes shopping can be a struggle. You have to find mom clothes that look good but also fit you well. You don't want something that's too casual and will get stained by your kids the first day you wear it, but you also don't want to look like you're trying too hard to be trendy.
If that's the case, then J.Crew Factory Outlet has you covered. They have all the essentials—jeans, t-shirts, blouses—and then some! J.Crew Factory Outlet is the place to go if you want to take advantage of high-quality clothing at a fraction of the price. Everything seems always to be at least 50% off, so you can find some amazing pieces without breaking the bank. Another great store to add to your mom stores list!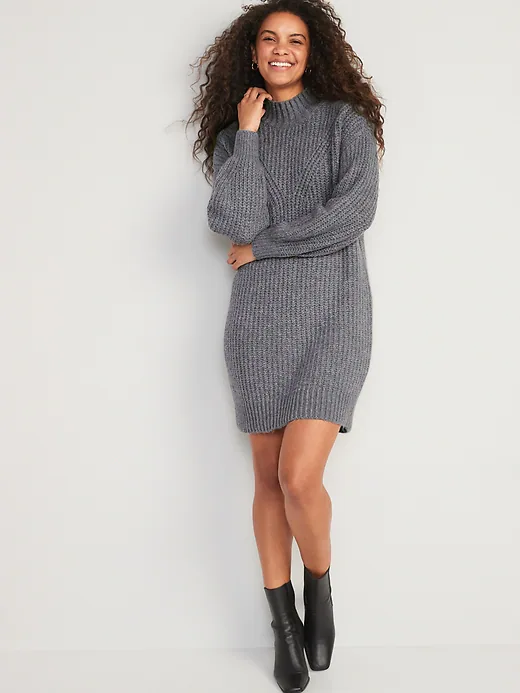 If you're looking for a place to get the best deals on fashionable clothes for moms, look no further than Old Navy. Located in many major malls across the country, Old Navy offers a wide range of clothing options at incredible prices. They frequently have sales and promotions, so if you sign up for their emails, you'll be sure to hear about them. Old Navy has everything from casual tops and jeans to dressy dresses, so no matter what kind of mom vibe you're going for, they've got something that will be perfect for you! So if you're looking for mom stores to shop at, you can never go wrong with Old Navy!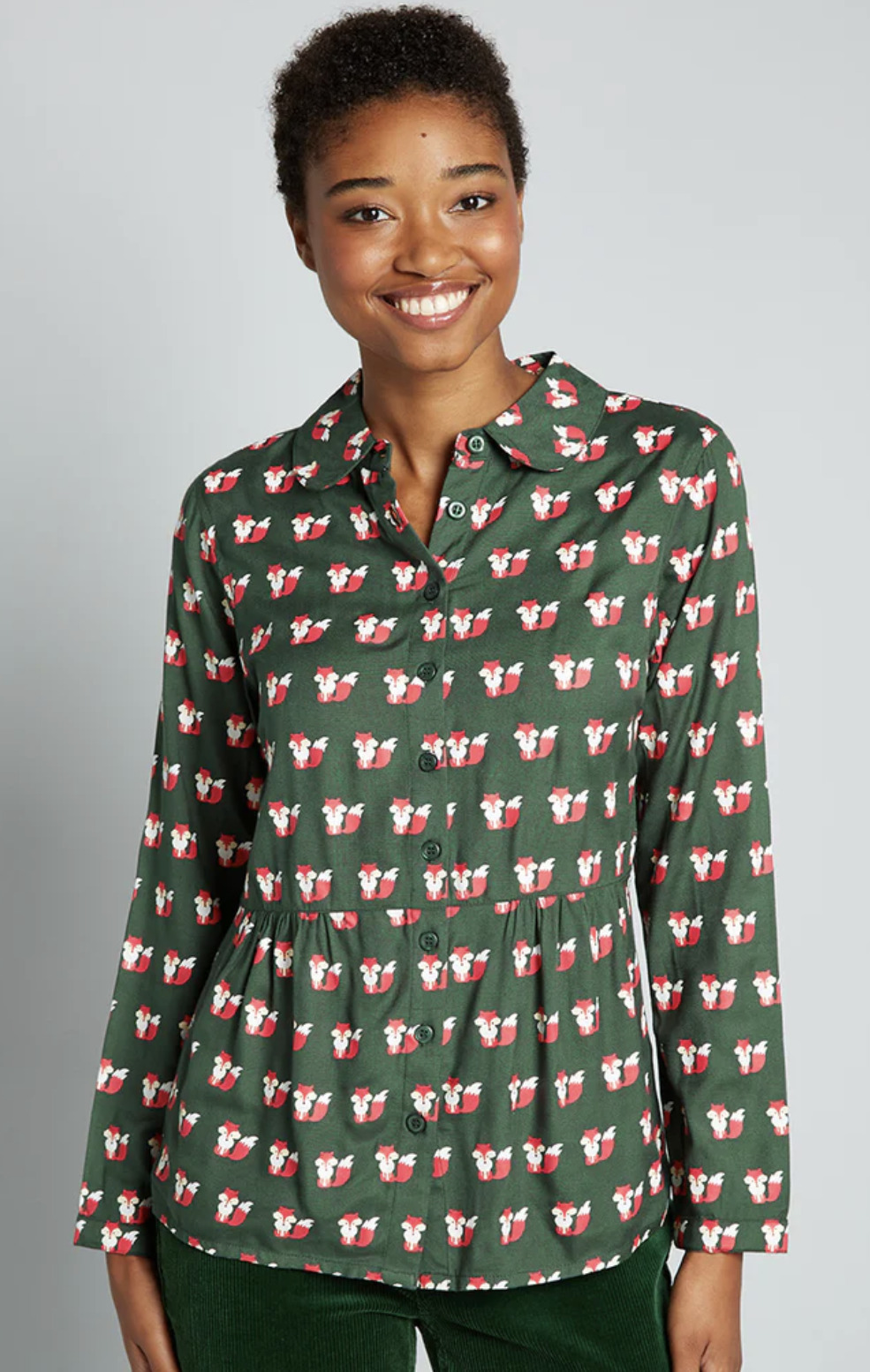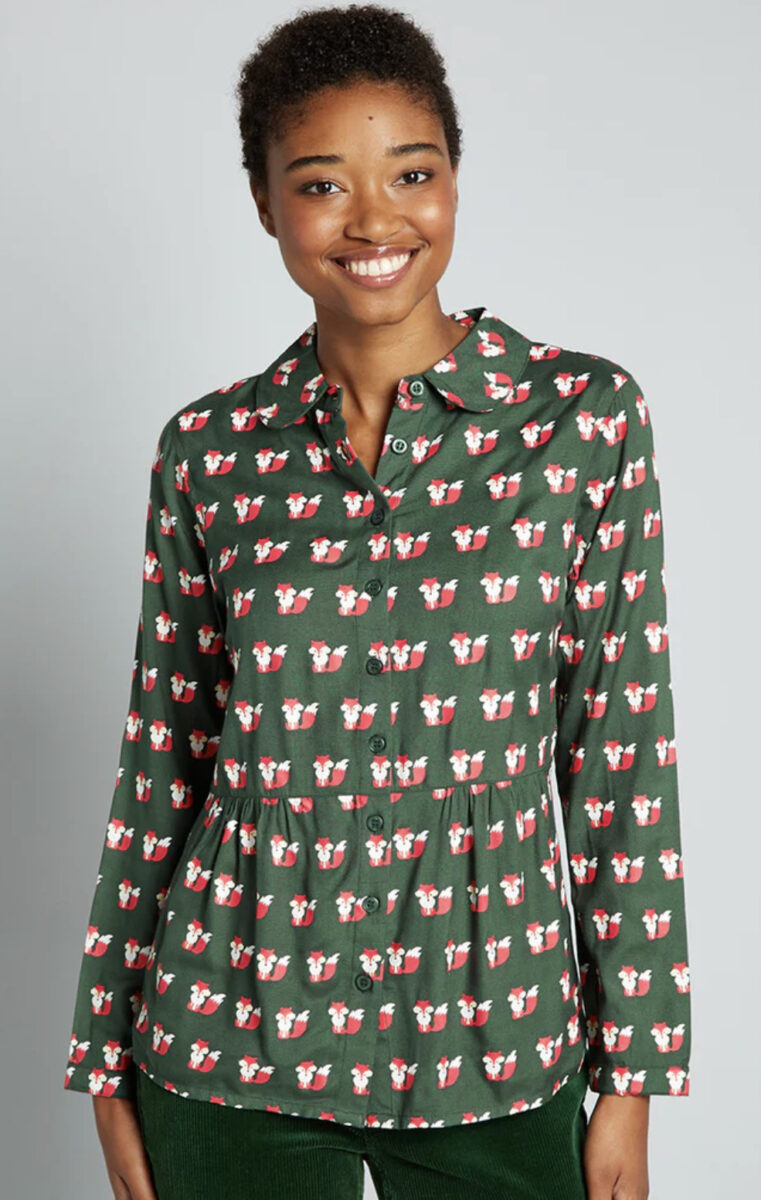 Being a mom, you're probably always looking for cute clothes that are also practical and comfortable. Sometimes it can seem like most of the clothes for moms are frumpy, but some great stores out there sell clothes for moms that are not only stylish but also very comfortable.
One of those mom stores is Modcloth. Modcloth has various styles and sizes to find something that perfectly fits your body type and personality. They have everything from dresses to sweaters to shoes and accessories, so you can get everything you need to look great while staying comfortable at home or on the go! No matter your style, Modcloth is a great place to shop for clothes for moms. So what are you waiting for? Add Modcloth to your list of stores for moms to shop at now!
If you're looking for stores for moms that offer affordable and fashionable clothing, then American Eagle is a great option. Shopping for clothes for moms can be challenging. You want to look great, but you also want to keep your shopping budget in mind. Fortunately, American Eagle has you covered.
American Eagle is the best place to shop for mom clothes. The brand offers various clothing options, including jeans, pants, tops, and accessories. You can also find maternity clothing at American Eagle. The prices are reasonable, and the quality is high.
You can find American Eagle in most malls or shopping centers around the country. You can also purchase it online if you don't have access to a nearby store.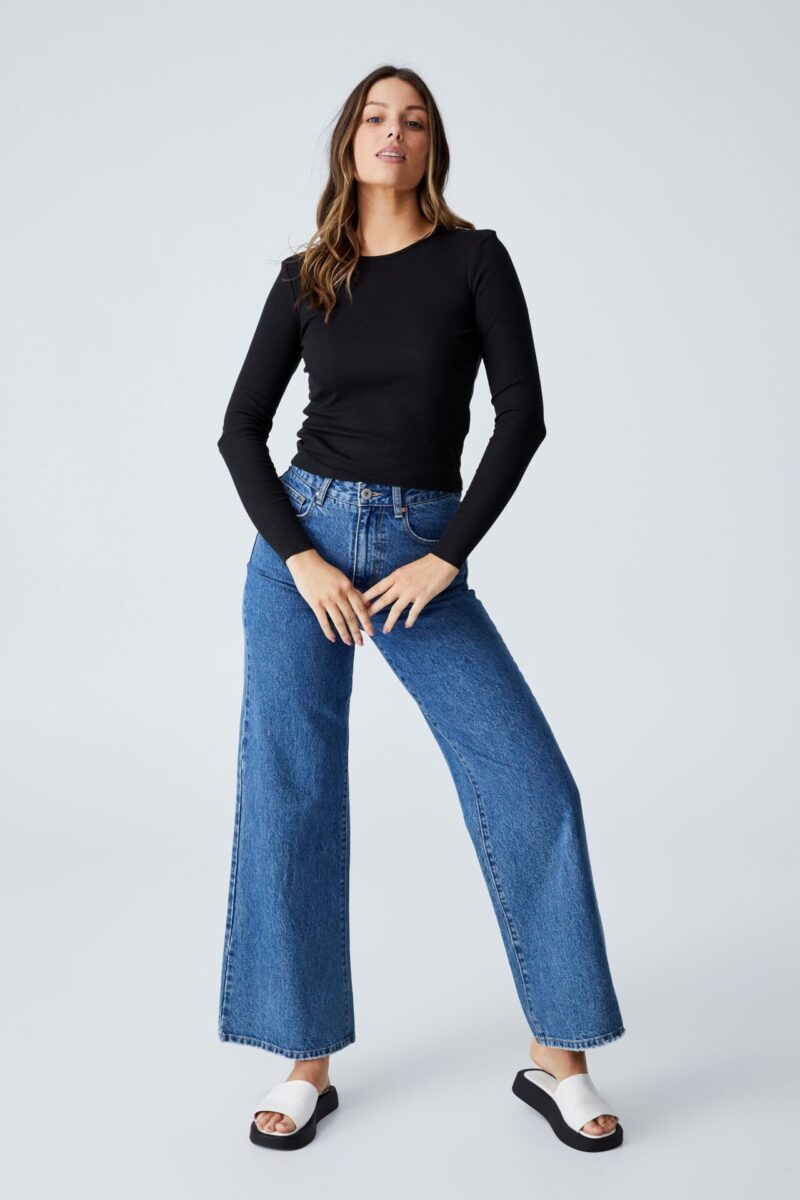 When you're a mom, getting dressed up is not always an easy feat. You want to feel good about yourself, but it can be hard to find clothes that are comfortable and stylish at the same time. Additionally, shopping for clothes is a hassle. You have to go into the store and try things on, and then you're stuck with a bunch of stuff that doesn't fit. Luckily, Cotton On has got your back.
Cotton On is a great place to shop with the best selection of clothes for moms. Whether you're looking to dress up or down, you can find it at Cotton On. They have many options, from formal dresses to cute casual tees and workwear. You'll be able to find something to wear no matter the occasion. This is one of our favorite mom stores for breathable cotton pieces!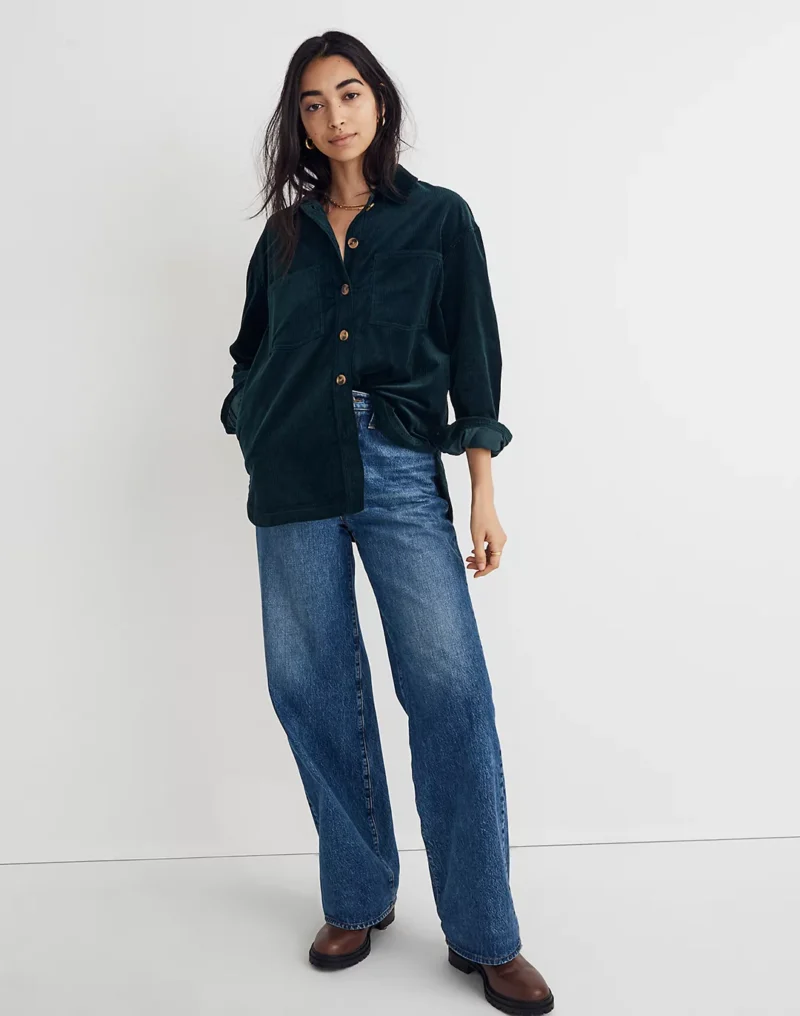 When you're a mom, it's not always easy to feel like yourself. You've got kids to chase after and diapers to change, and if there's one thing that can be hard to find time for, it's finding clothes that make you feel good about yourself—especially when you're already feeling like a hot mess half the time.
But we've got good news: Madewell has got your back! This brand is about effortless style, which means there are plenty of options for moms who don't want to spend hours getting ready but still want to look good. From simple cotton dresses to a slew of fun wardrobe essentials, they have something for every mood and occasion. You'll also find models in various sizes to help you find the perfect fit. And make sure to keep an eye out for coupon codes!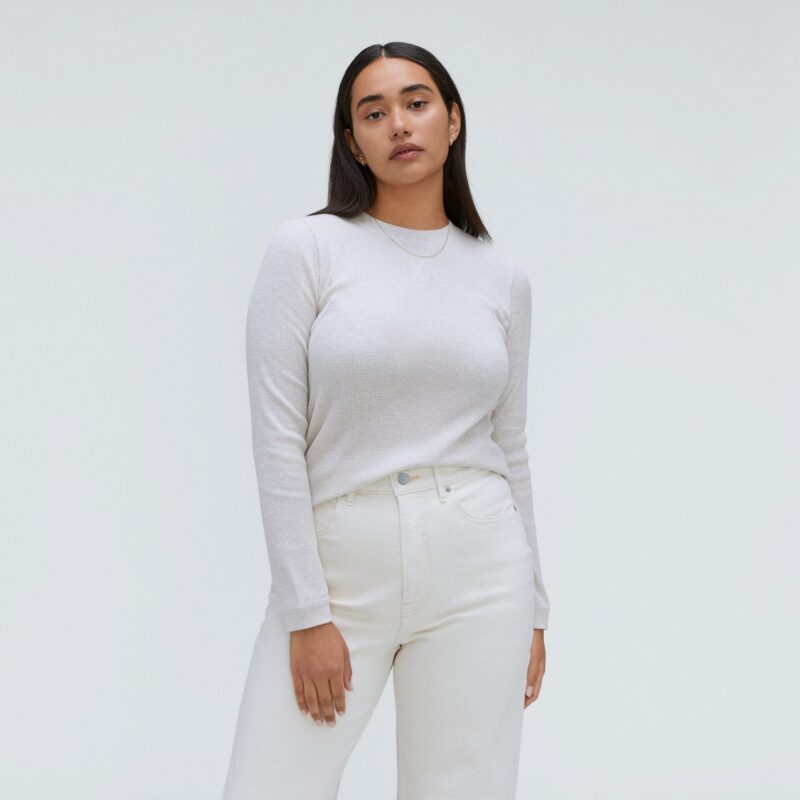 Stores for moms? Everlane is what you need. You're in luck if you're looking for comfortable, stylish, and affordable mom clothes. There are so many amazing companies making amazing clothes for moms, just like Everlane.
Everlane is the go-to for moms who want to look good and feel good about what they're wearing. The company's clothing is ethically made and responsibly priced, so you'll be able to outfit your whole family without breaking the bank.
You'll find everything from workwear essentials like jumpsuits and dresses to denim, athletic wear, and loungewear. Everlane is one of the top mom stores for a reason! Fabrics are comfy and practical, and colors are wearable but still fashionable—and best of all, you can buy underwear and shoes from their collection too!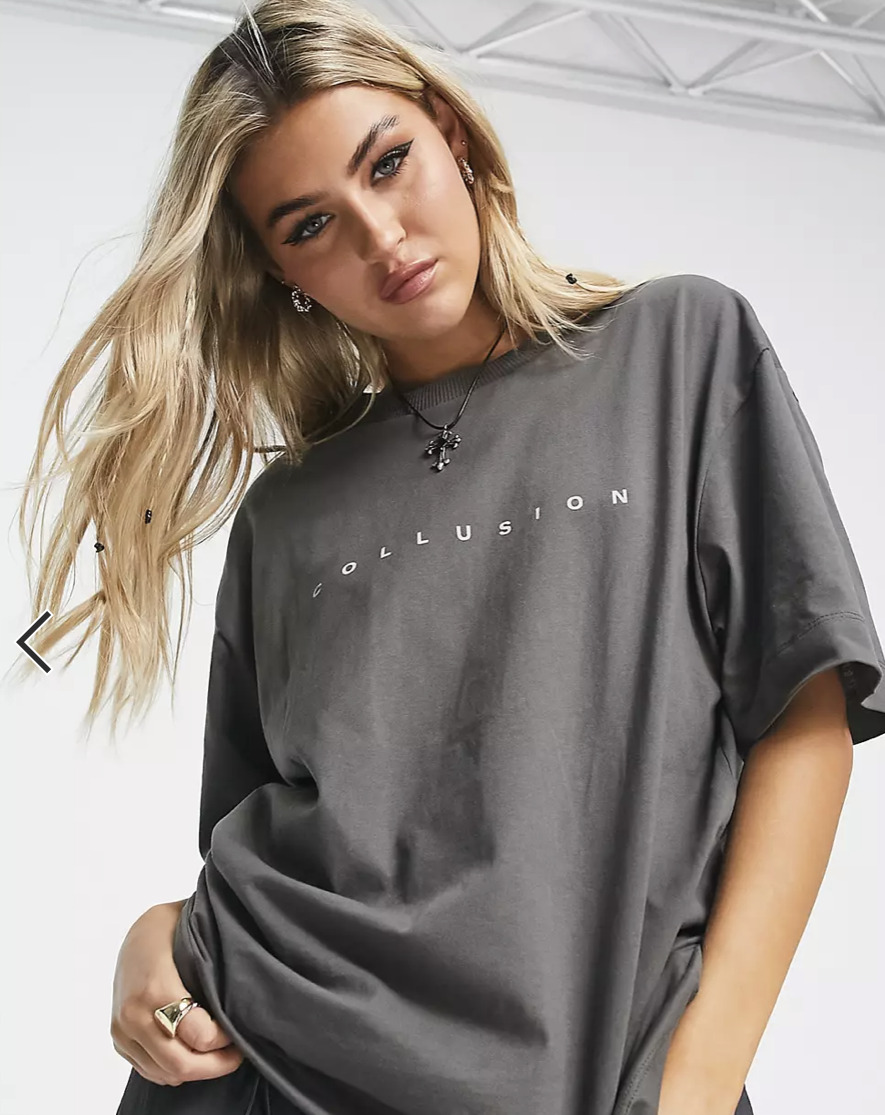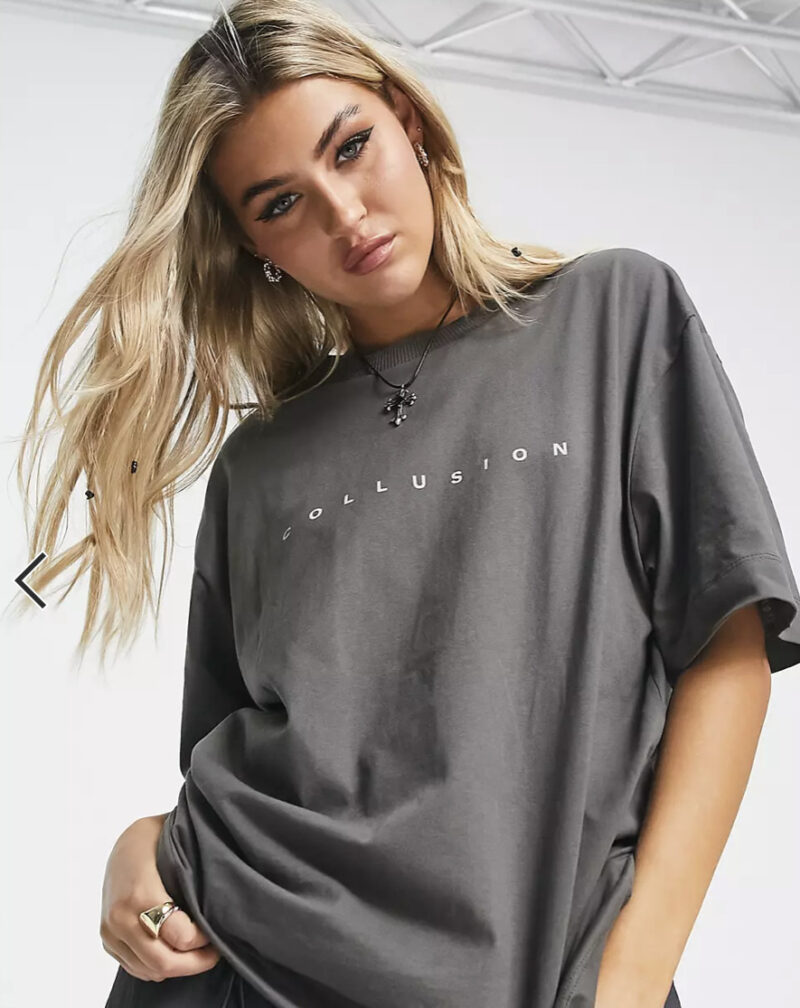 Asos is one of the best stores for moms to shop for clothes. There are a lot of different styles to choose from, and you can get fantastic deals on the things you buy. The website is easy to navigate, so you can find what you want quickly and easily. The prices are reasonable, so it is easy to find something that fits your budget.
The store has everything from jeans to dresses and skirts, as well as tops and sweaters. You can find all kinds of things in this store, including jewelry, accessories, and shoes!
The store has a wide variety of sizes available, so no matter what size you need, there will be something there for you! If you have any questions about sizing or anything else, just shoot them an email or give them a call because their customer service department is excellent!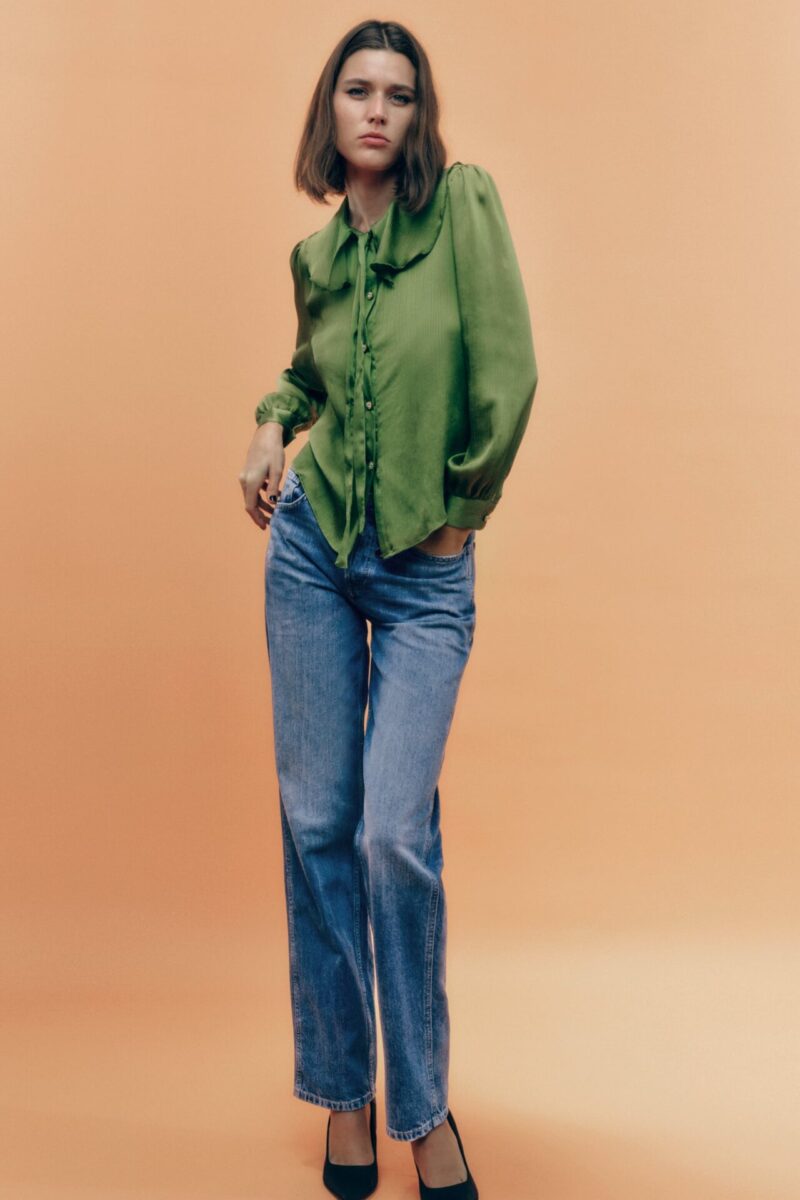 You've got a lot on your plate, and wearing comfortable clothes is at the top of your priority list. Luckily, Zara has you covered with casual, comfortable clothing options for moms.
Zara has a ton of casual, comfortable clothes that are great for moms. They have tons of styles—from sweaters to jeans to dresses—and they're all super affordable. You can even find some maternity options if you're looking for those.
The best part about shopping at Zara is the variety of colors and patterns available in each style. Whether you want a bright pink or blue sweater or a neutral gray or black one, Zara has it all. The colors aren't just limited to the basics either: You'll find plenty of unexpected options in their selection as well! If you still don't have Zara on your list of stores for moms, then add it now!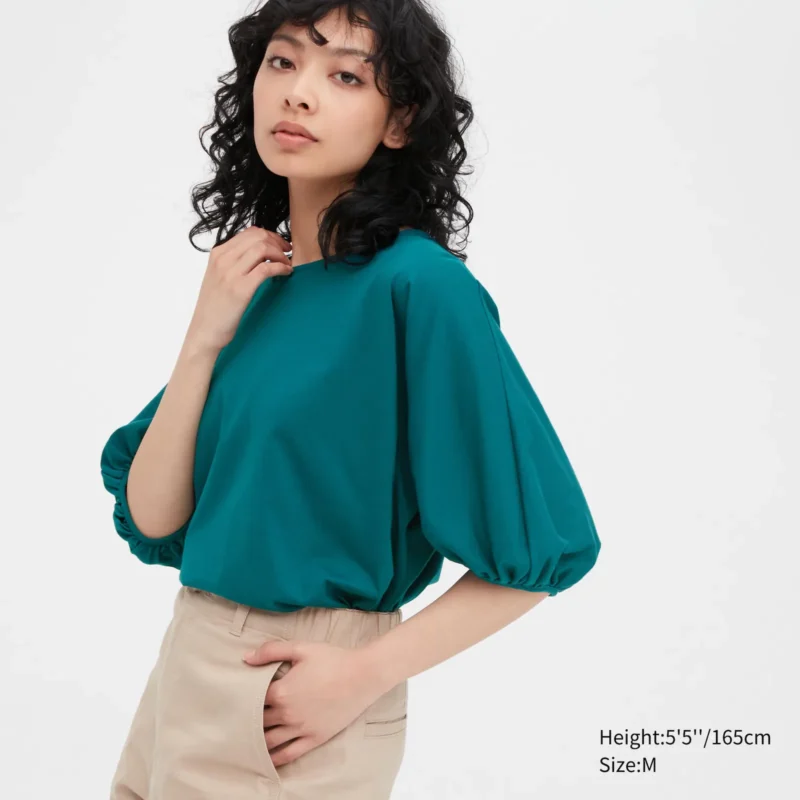 Moms love Uniqlo because it's casual, comfortable, and affordable. You can find everything you need to stay stylish and comfortable—including leggings, sweaters, jackets, and more—for prices that won't break the bank.
Uniqlo has become a favorite of moms everywhere because it's a one-stop shop for all their needs. They can find cute clothes for themselves and their kids at great prices. Whether you're looking for something simple or more elaborate, Uniqlo has all the styles to fit your needs and budget! Who still doesn't have Uniqlo on their list of stores for moms? Nobody, right? Uniqlo is, after all, basically one of those mom stores out there.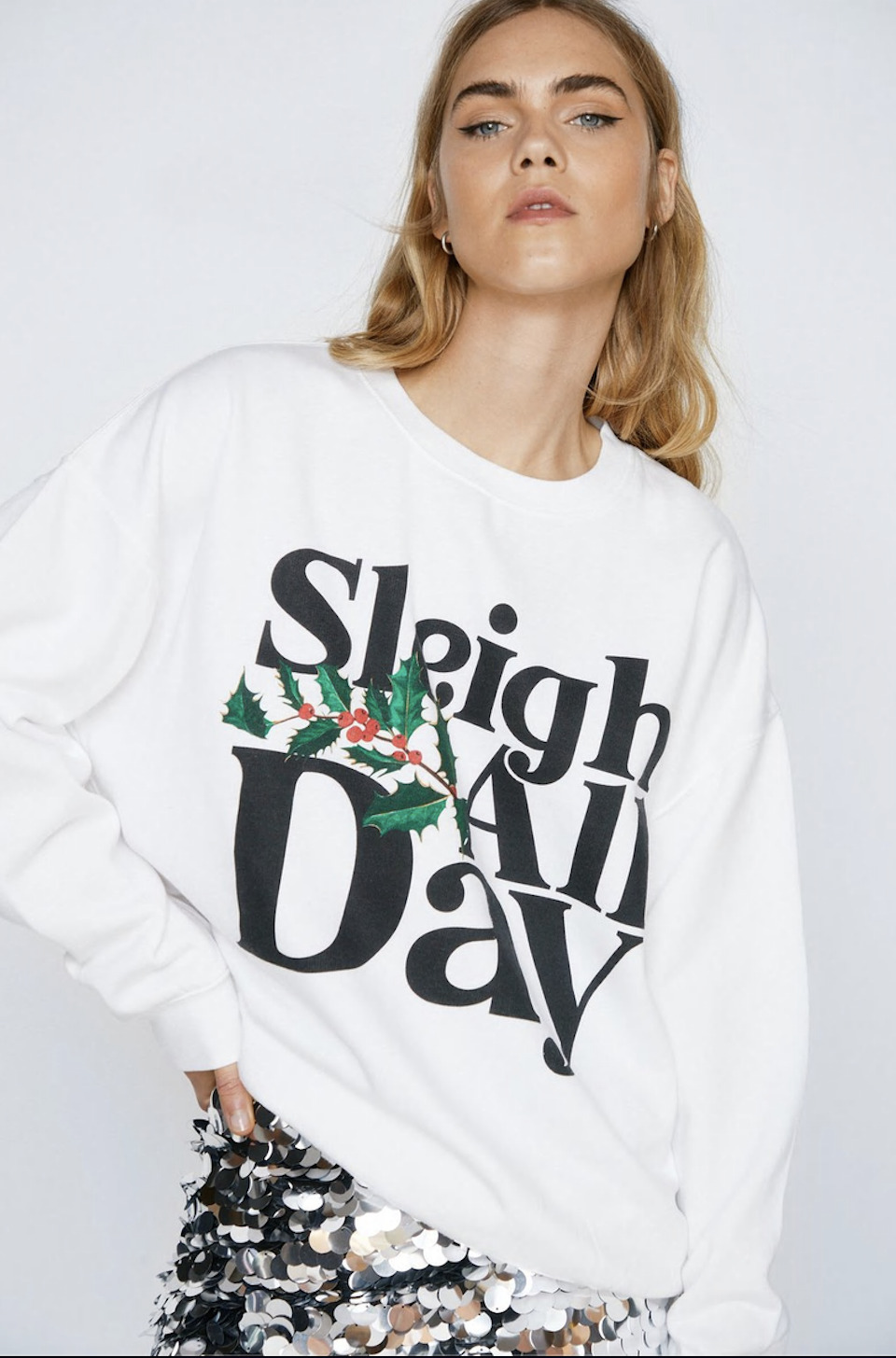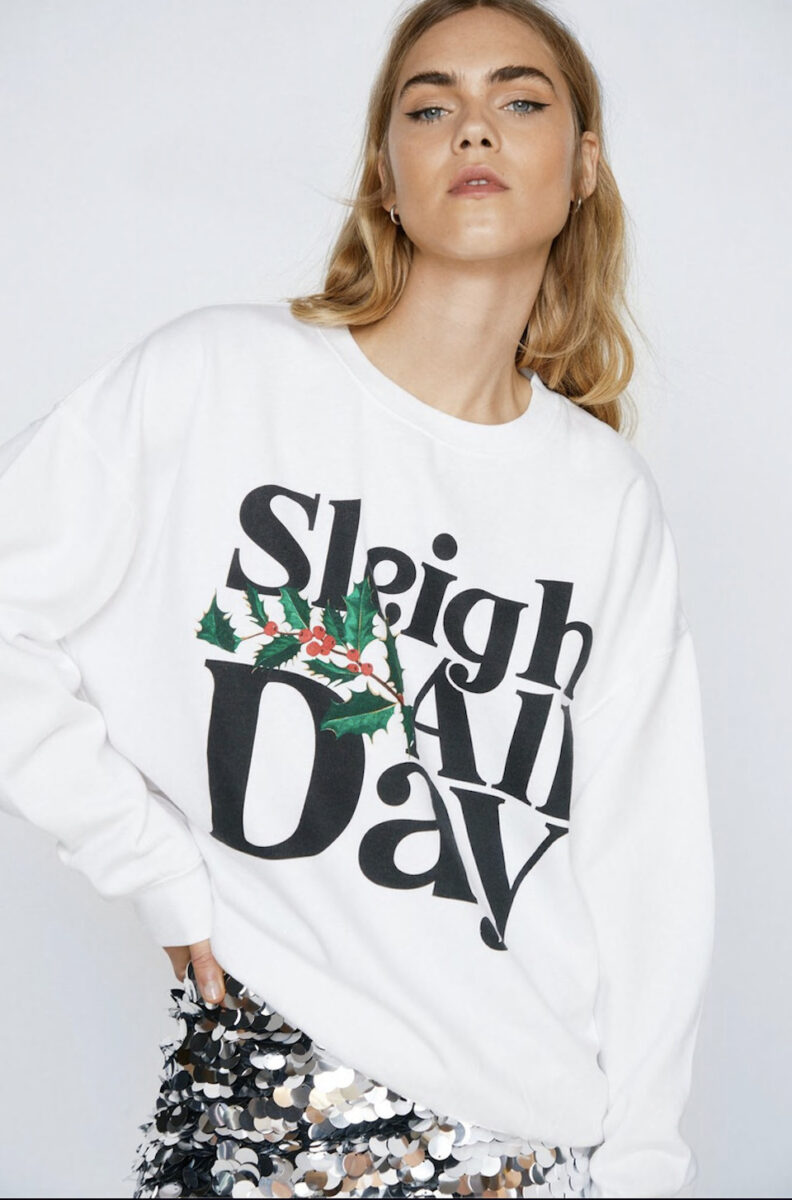 Nasty Gal is one of the best mom stores to shop for casual and comfortable clothing with a little bit of edge. They offer a wide range of sizes, so you can feel good about yourself while looking great! Moms deserve to feel stylish and confident, and Nasty Gal's range of sizes ensures that everyone can find something that makes them look and feel their best.
With Nasty Gal's easy-to-navigate website, you can find the perfect outfit in no time! Browse through the latest styles from your favorite brands, or create your own look using the site's built-in style editor. If you're feeling overwhelmed by all of your options, Nasty Gal has an expert stylist on hand to help you find exactly what you need.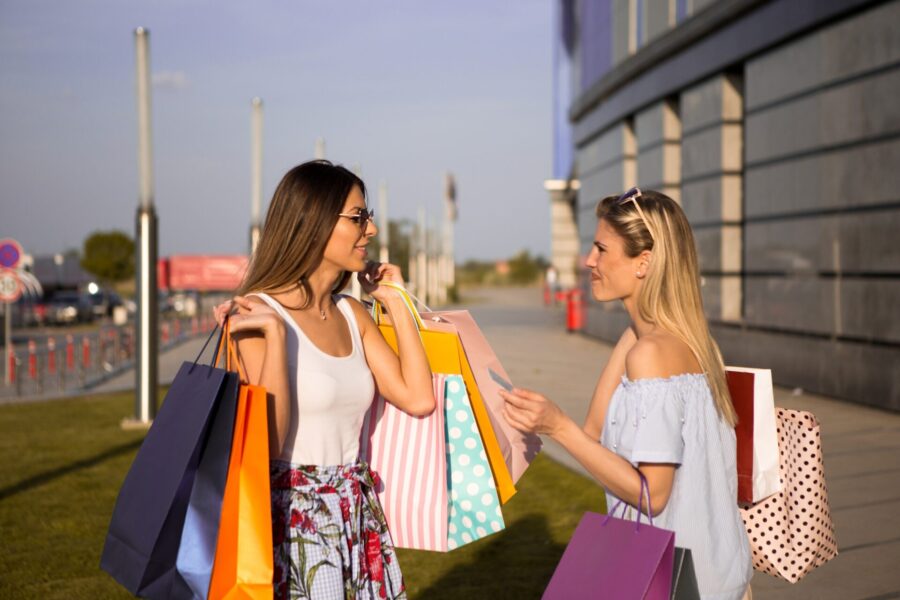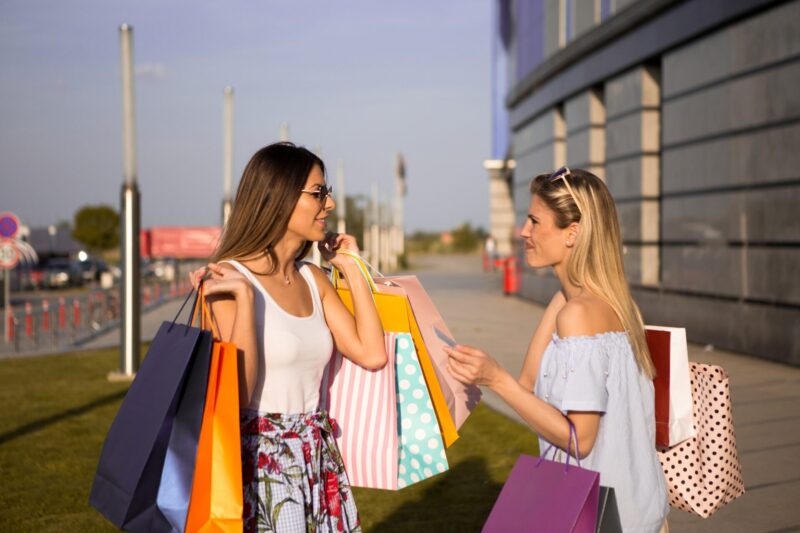 How to Pick the Best Casual and Comfortable Clothes for Moms
As a mom, you want to be comfortable while still looking put-together. Picking the right casual and comfortable clothes can be a challenge, but with these tips, you'll find the perfect outfit for any occasion, whether you're just lounging at home or running errands.
Choose Fabrics That Are Soft and Stretchy
Moms need clothing that is both comfortable and practical. Soft and stretchy Fabrics are ideal because they allow you to move around easily and won't restrict your movement. Look for clothing made from cotton, linen, or bamboo. These materials are breathable and keep you cool even on the hottest days.
Incorporate Functional Details
When you're a mom, functionality is just as important as style. Look for clothes with functional details that will make your life easier. For example, opt for a nursing tank top if you're breastfeeding, or choose a maxi dress with pockets to carry your essentials with you on the go.
Find the Right Fit
When it comes to picking the right clothes for moms, fit is everything. You want your clothes to be comfortable and loose enough that you can move around easily, but not so big that they bunch up or hang off of you. You might also want to consider a style where you can adjust the waistband or neckline if necessary. This way, if one of your kids gets sick on their way out of the house and needs a change of clothes before they go anywhere else, you won't be stuck with a shirt that doesn't fit anymore!
With these tips in mind, you'll be able to pick out the right mom clothes. You can feel good about yourself because you're wearing something that's comfortable, stylish, and practical—which is what moms need more than anything else.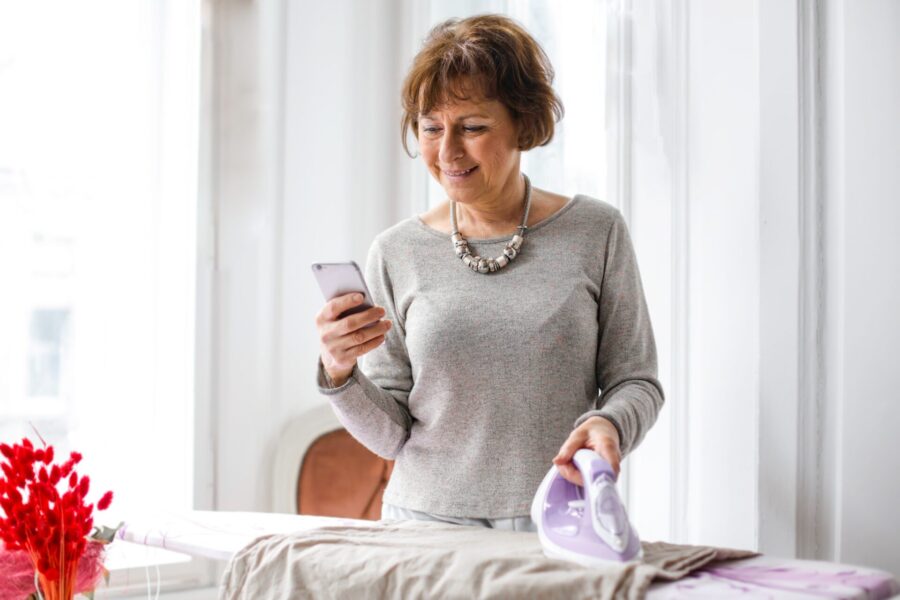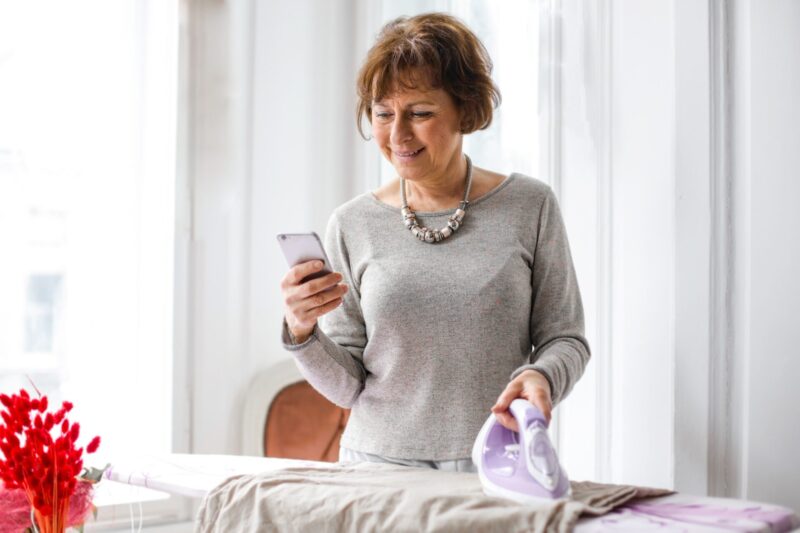 Tips for Shopping Online for the Best Clothes for Moms
If you're a mom, chances are you don't have much time to shop for mom clothes. But that doesn't mean you have to sacrifice style! With a few tips and tricks, you can shop online for the best clothes for moms that are both casual and comfortable. Here's what you need to know.
First, take advantage of online discounts and coupons. The websites in this list offer great deals on clothing. Just make sure you read the fine print before making a purchase; some discounts may not apply to sale items or certain brands.
Second, sign up for email newsletters from your favorite retailers. This way, you'll be among the first to know about sales, new arrivals, and exclusive discounts. Plus, most retailers will give you a coupon or discount just for signing up.
Third, don't be afraid to shop around. There are a ton of great online retailers out there, so take some time to explore. A good place to start is with stores that offer free shipping and returns; that way, you can try things on at home before making a final decision. And if you're not happy with a purchase, it's easy to send it back.
Finally, pay attention to sizing charts. Every retailer is different, so checking the size chart before ordering anything is essential. That way, you can be sure you're getting clothes that fit well and flatter your figure.
Shopping online for the best clothes for moms is a great way to save time and money. But it can be overwhelming if you don't know what you're looking for. However, by following these simple tips, you can shop online for the best clothes for moms that are both casual and comfortable. With a little effort, you can stay stylish without sacrificing your busy lifestyle.