If you're planning a trip to beautiful historic Cambridge, MA, there is never a shortage of tours and sights to take in.
In between all of your exploring, you'll probably need food. Don't just grab anything off the streets when there are so many amazing restaurants in Cambridge, Massachusetts!
I've got just the list to help guide you on a food tour of Cambridge, Massachusetts. With everything from Italian to Japanese-Spanish fusion style tapas, there's sure to be something here that piques your interests.
30. The Abbey
The Abbey is a cozy but trendy pub in Cambridge that has new-age American food and a distinctly British vibe inside.
The decor here is really cute if you're looking for a cozy place to stop by during the colder months. It's a great spot to try out local brews or get a really high-end burger.
It's one of the most popular restaurants in Cambridge MA because The Abbey is always a go-to!
29. Giulia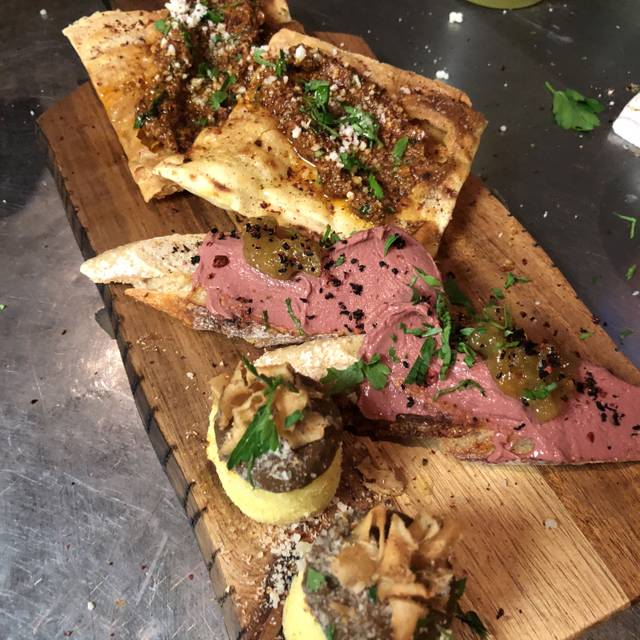 A lovely location nestled on the edge of Porter Square, Giulia is a busy Italian restaurant (and for a good reason!) that features fresh pastas in a rustic, intimate setting.
This cozy Cambridge restaurant is perfect for a casual date night, but it's highly recommended you make a reservation. The bar is available for walk-ins only, so you might be able to nap a spot if you get there early.
I recommend the pappardelle with wild boar or the strozzapreti with mushroom conserva.
28. Oleana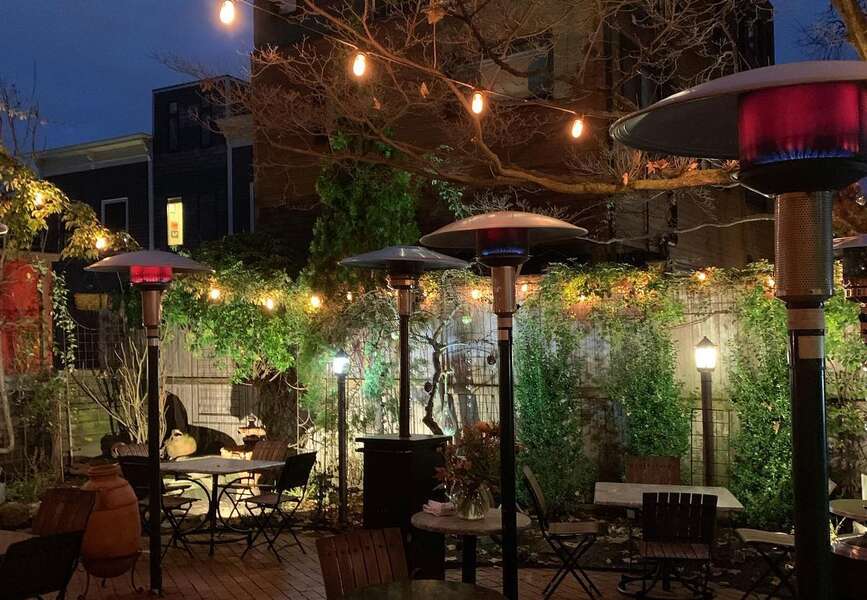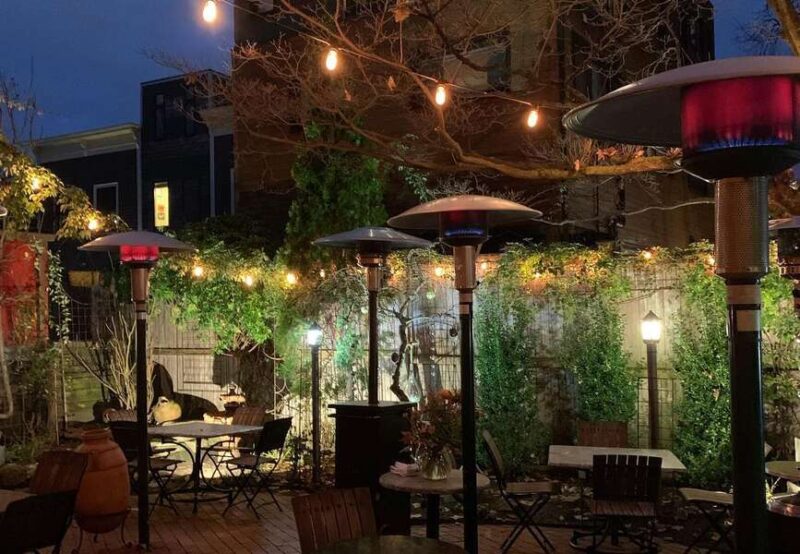 Best known for its Mediterranean cuisine serving small plates with big flavors, Olean uses only locally sourced meats, wine, and produce from their own farm.
Chef Ana Sortun prides herself on her homegrown ingredients and draws inspiration for her menu from Turkey, Lebanon, and Greece.
Try some of her original Mediterranean recipes like the Honeynut Squash & Lamb Moussaka or the Char Kebob with Spinach, Fennel, Grapes, and Tahini Crème Fraîche.
This menu is sure to keep you coming back. I definitely think this is one of the best restaurants in Cambridge Massachusetts if you're looking for really upscale, artisanal food.
27. Alden & Harlow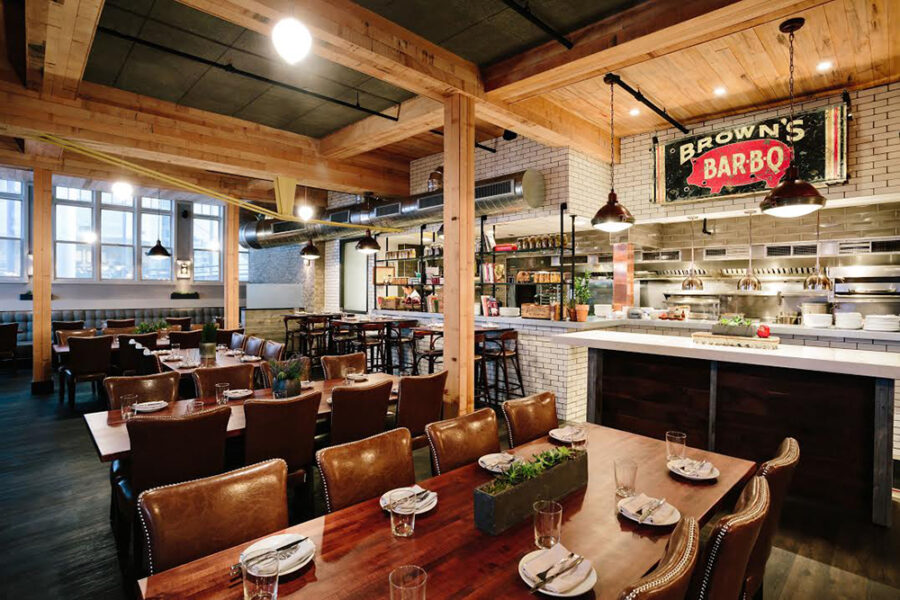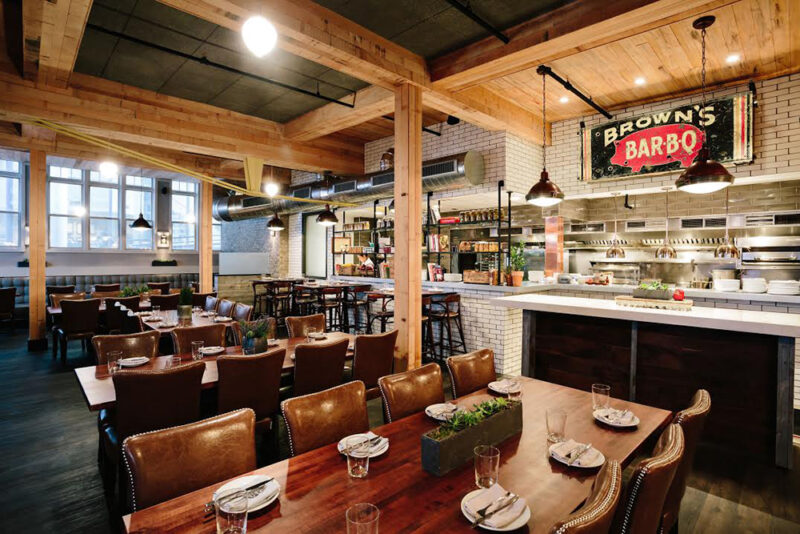 Alden & Harlow is an underground restaurant that services new American fare and cocktails. Located in the basement beneath the Brattle Theater in Harvard Square, you won't feel like you're entering an old basement, but you'll be taken to a gorgeous underground dining experience.
Be sure and try the famous not-so "Secret Burger" or one of the many broad menu items from lamb belly with dates to clams served with smoked pig's tail, chili, and parsley. This popular place you will want to call ahead to ensure you have a spot saved.
26. Gustazo Cuban Kitchen & Bar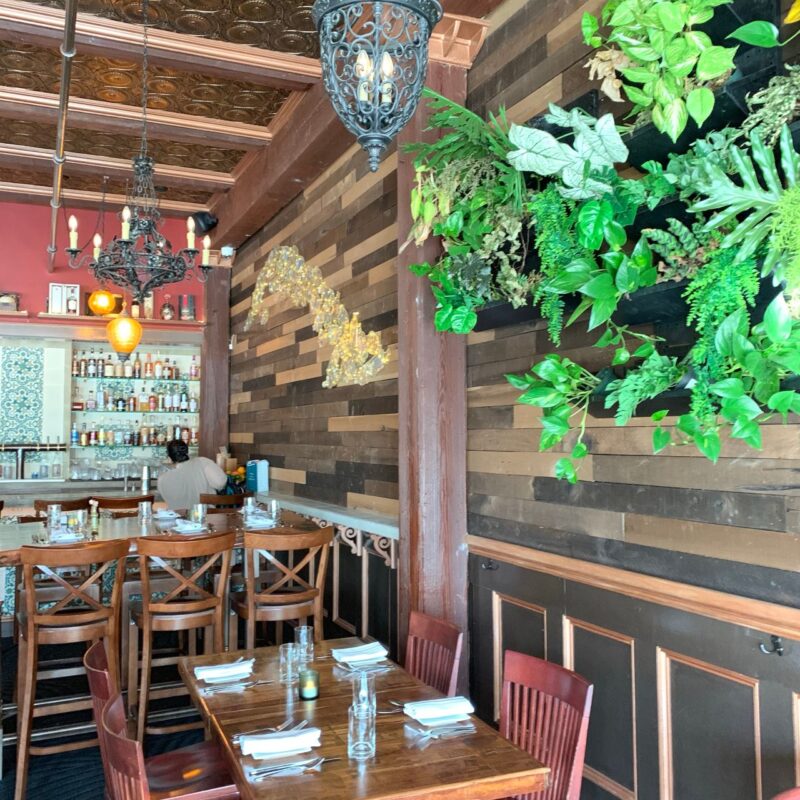 Visit this Cuban restaurant in the heart of Cambridge that embodies the spirit of Havana in the 1950s. Decorated with beautiful Cuban modern art and ornate Spanish colonial architecture, it will be hard to take your eyes off it and check out the menu from the moment you walk in.
Sit down and enjoy this lively Cuban restaurant and try one of the many traditional Cuban menu items or try unique Cuban cocktails like a Cuban-infused rum.
25. Little Donkey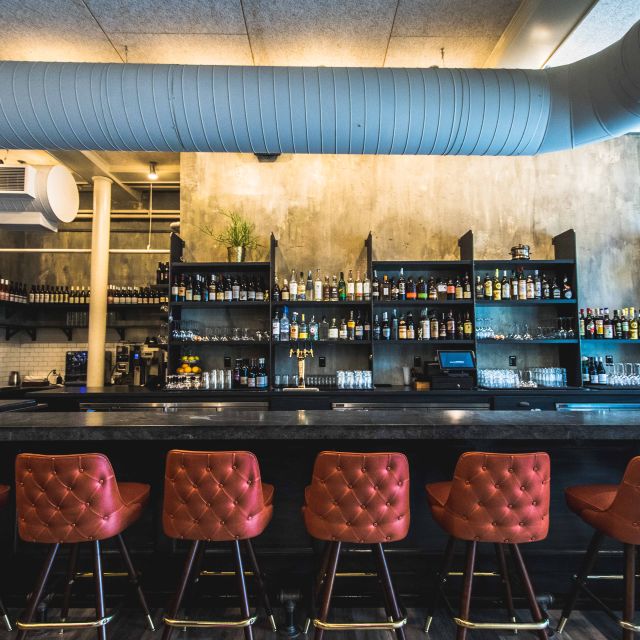 The Little Donkey is a chef-driven Cambridge MA restaurant with cool rustic vibes serving global tapas paired with a wide range of craft brews and cocktails.
Opened by award-winning chefs Ken Oringer and Jamie Bissonette, Little Donkey features a diverse menu, from pizza bagels to halibut biryani. Try their popular Istanbul Manti – a meat ravioli with garlic sour cream and red pepper butter.
24. Pammy's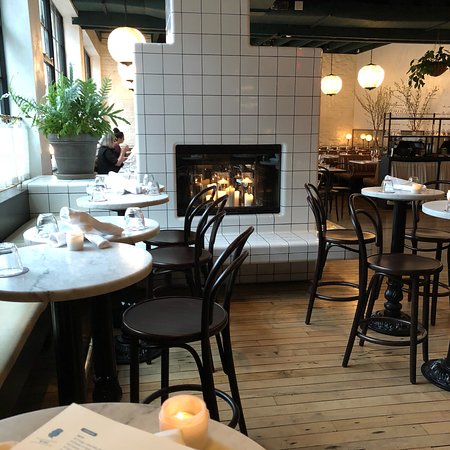 Located near Central Square, Pammy's serves affordable Italian-inspired cuisine in a cozy, homey space inspired by the feel of an Italian neighborhood trattoria.
Opened by husband-and-wife team Pam and Chris, Pammy's offers simple Italian cuisine in a dining room showcased in Italian antiques. Try the bucatini with grilled shrimp and the raw brussels sprouts salad with pickled egg and parmesan.
This is one of the best Cambridge MA restaurants for a homey Italian vibe.
23. Pagu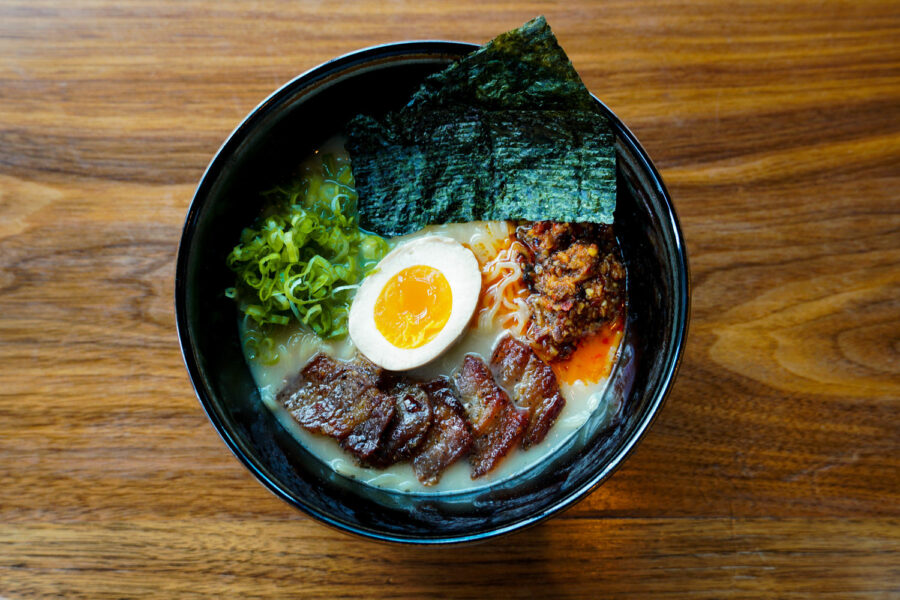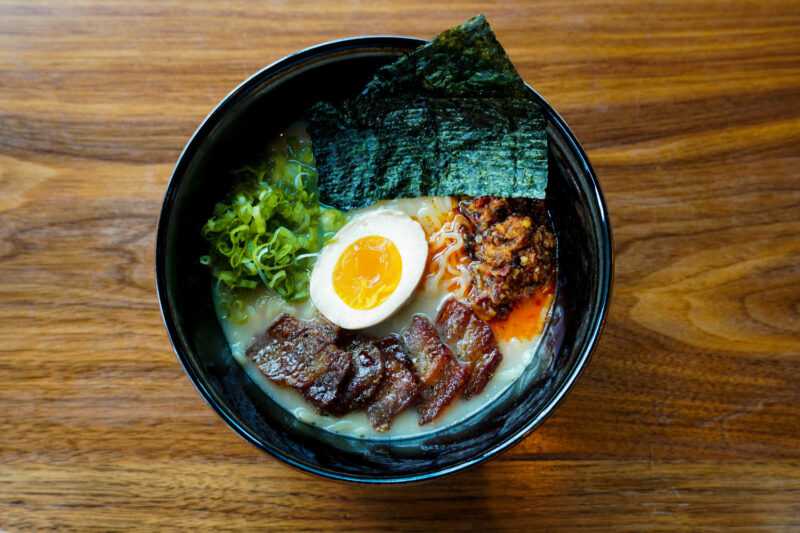 This quirky Japanese-Spanish fusion restaurant serves small plates reflected in the style of Chef Tracy Lang's family legacy.
Growing up in the Japanese restaurant her grandmother had opened in the 1980s, Chef Changs carries on her grandma's legacy. Serving food with a bit of twist on Spanish tapas that reflect her five years of cooking in northern Spain and menu items such as the cult favorite "Guchi's midnight ramen" allows her to show off her Taiwanese and Japanese techniques.
22. Café Sushi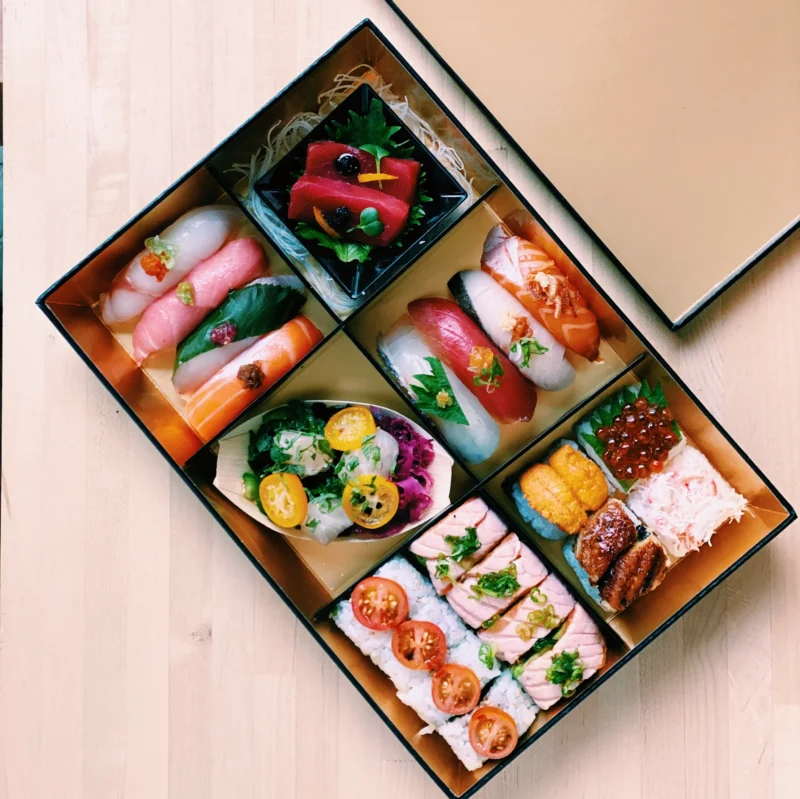 A casual spot in Harvard Square, don't let this little sushi spot's location fool you. Enjoy moderately priced sushi with an excellent a la carte menu. This unassuming sushi spot offers innovative sushi and Japanese classics in a comfortable environment.
21. Puritan & Company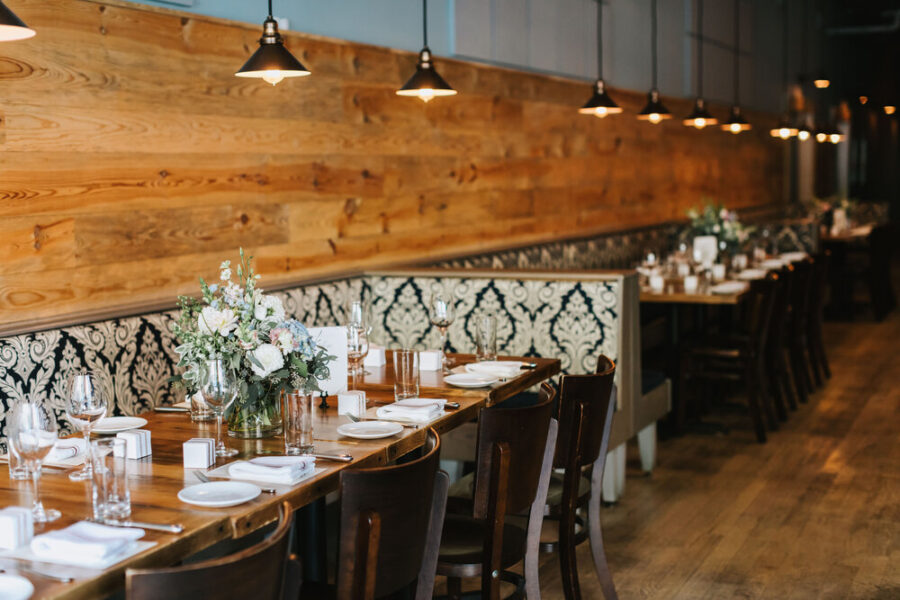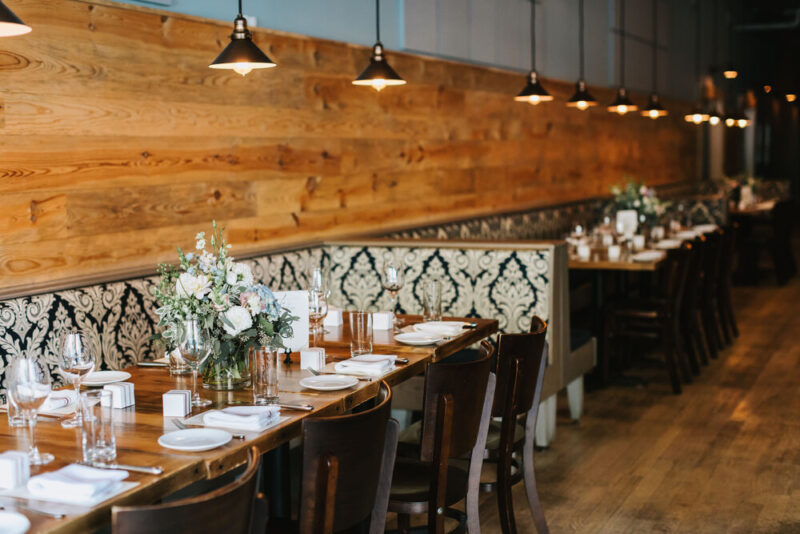 For some traditional New England dishes served in an urban café setting, be sure to visit Puritan & Company. This restaurant features a unique menu service modern American cuisine with a twist you never knew possible.
Try some swordfish pastrami paired with picked vegetables, pumpernickel, and mustard, yes mustard. Puritan & Company offers a casual dining experience to share their love of food with everyone.
20. Mamaleh's Delicatessen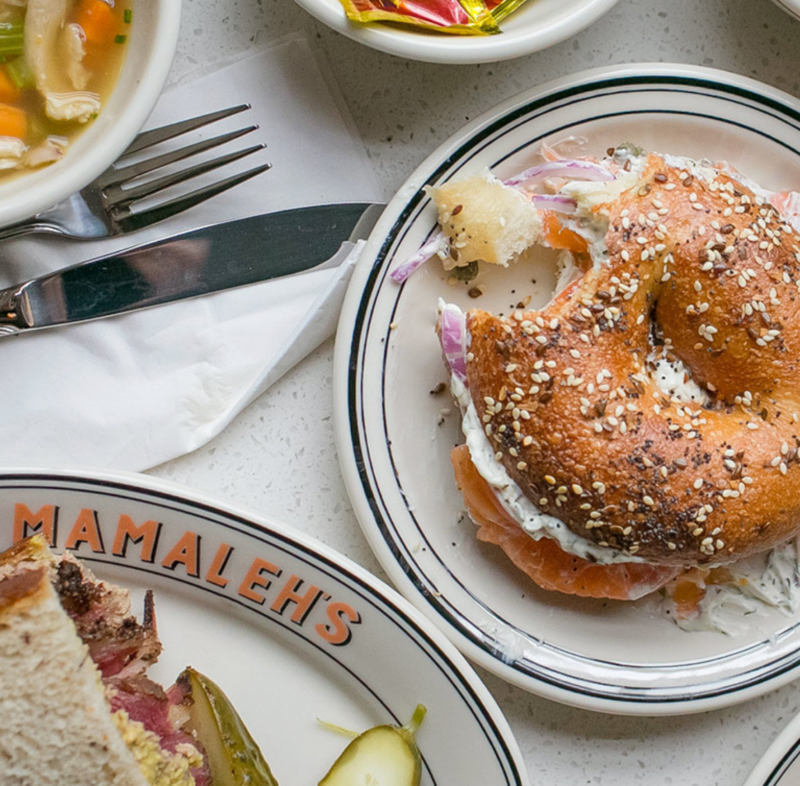 Specializing in breakfast, lunch, and brunch, this modern Jewish delicatessen offers a classic twist on Jewish staples. Choose from grab-and-go treats to sit down and enjoy crispy latkes or house pastrami bacon.
At dinner, you will get an expanded menu that extends to add some middle eastern classics. The "Jewish pupu platter" is piled with kreplach, chopped liver, and more.
If you're looking for the city feel, then you should definitely hit up this Cambridge restaurant.
19. Area Four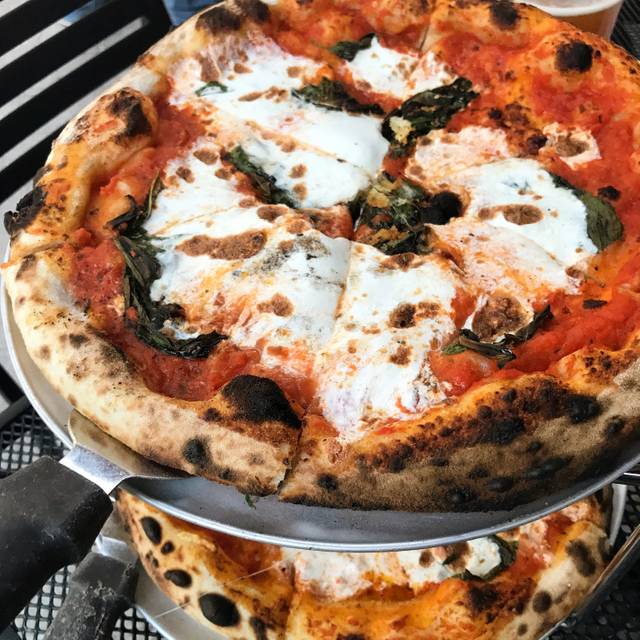 Eat at this trendy pizza shot in Kendall Square that offers gourmet pizza made from dough that ferments for 24 hours.
Area Four uses a wood fire pizza oven to cook their pizzas at a high temperature, giving them a crisp, flavorful char. Although this place gives off a cafeteria vibe, the pizza makes the trip worth it, plus the draft beer selection isn't bad either.
18. Sofra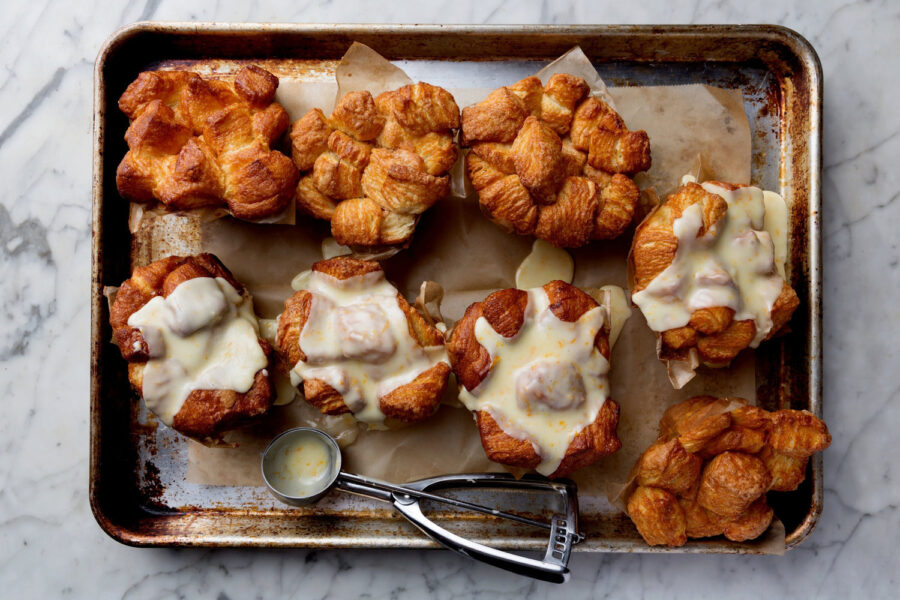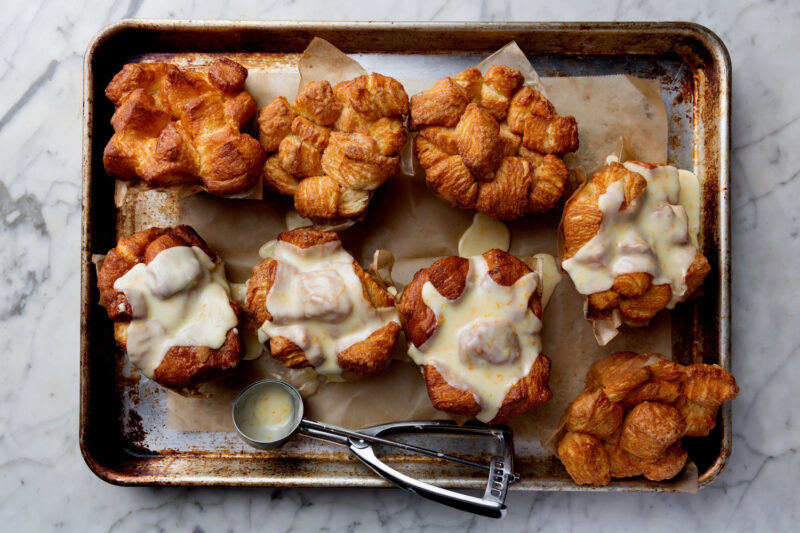 Enjoy Sofra Bakery and Café, a Middle Eastern café featuring contemporary interpretations of the traditional cuisines of Turkey, Lebanon, and Greece.
This bakery was created as a second location by the owners of Oleana and is run by Chef Ana Sortun, emphasizing coffee and baked goods. While here, order some traditional Baklava paired with a traditional Turkish coffee.
17. Chalawan Asian Eatery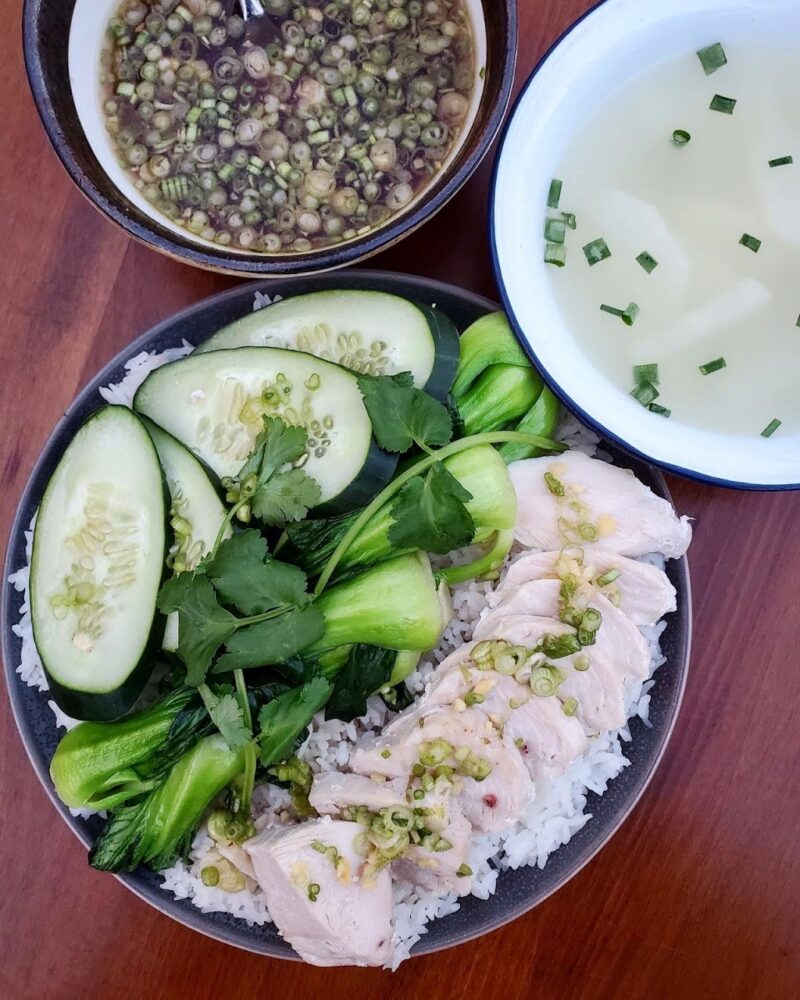 The Chalawan Asian Eatery takes on a broad range of Southeast Asian dishes included steamed snapper dumplings or any number of flavor-packed entrees. Chalawan was a finalist for Eater Boston's 2019 awards.
16. Harvest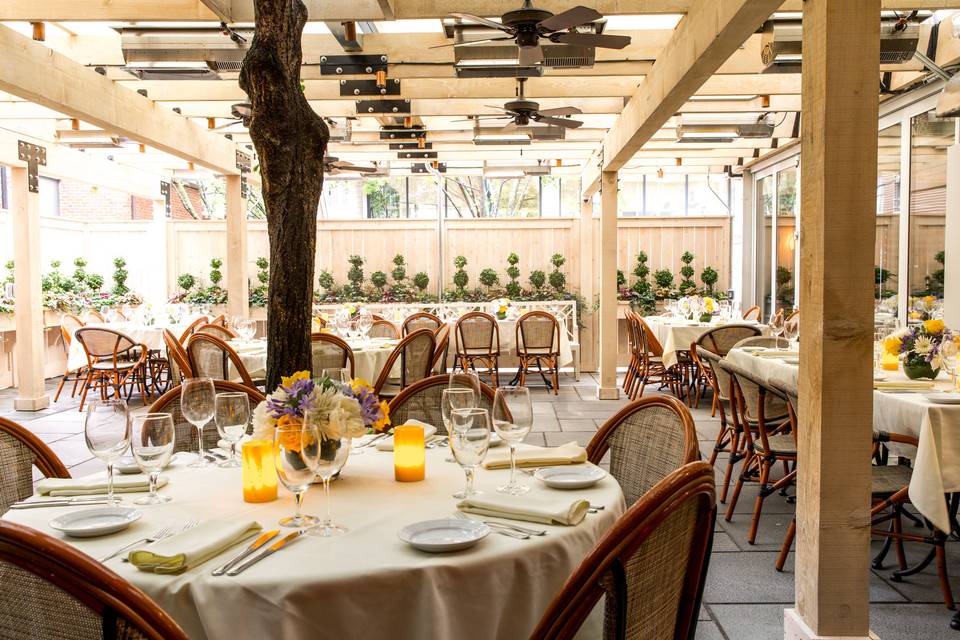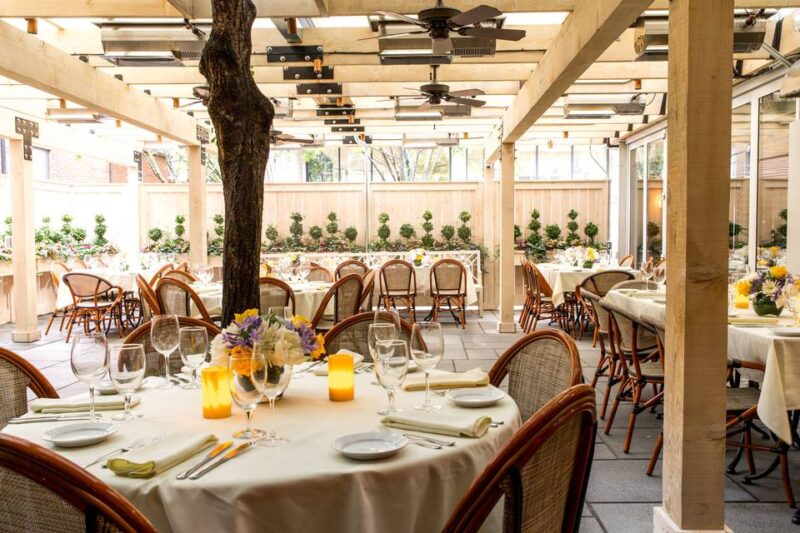 Contemporary New England seasonal dishes, eat at Harvest, a staple in Cambridge since 1975. A reservation is recommended at this upscale restaurant and if you get a chance to eat outside in the string light garden eatery, take it.
15. Craigie on Main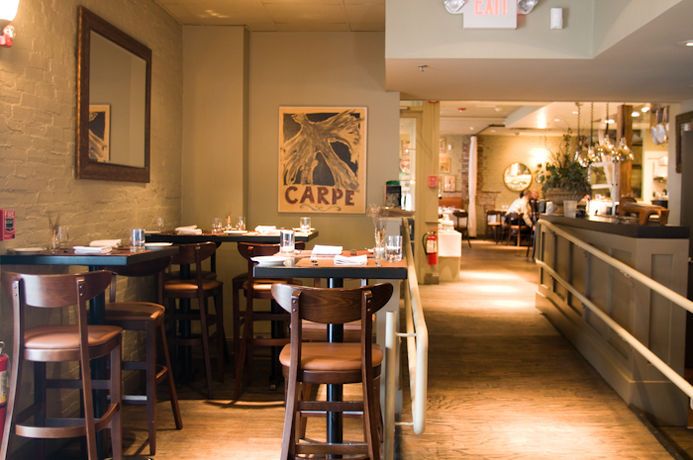 This high-end restaurant features French-inspired fare with rotating seasonal menus, so every visit is a little different.
Try to make in time for the famous "Craigie" burger served in the bar. They only make 18 a day, creating a supply and demand effect, although the taste also brings on the demand.
14. Urban Hearth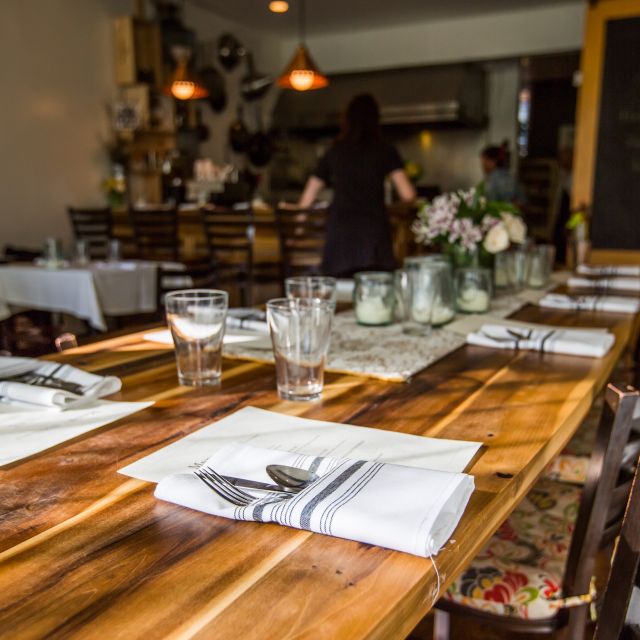 Chef Erin Miller serves locally sourced, globally inspired dishes. This warm, intimate restaurant with an open kitchen specializes in farm-to-table cooking styles.
Urban Hearth is vegan friendly with plenty of delicious options that changes based on seasonal availability.
13. Alive and Kicking Lobsters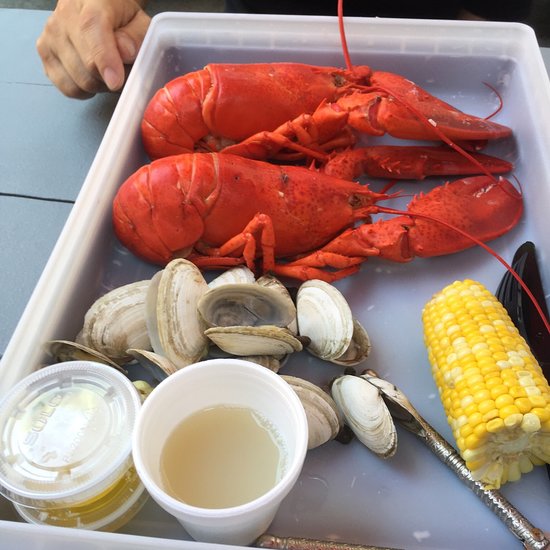 Alive and Kicking Lobsters is a fresh seafood counter with outdoor seating famous for its lobster sandwiches.
The menu items at this little fish market feature a small selection of chowders and bisques along with clams and, of course, whole boiled lobster. Choose a seat on the small handful of picnic tables and enjoy.
12. Veggie Galaxy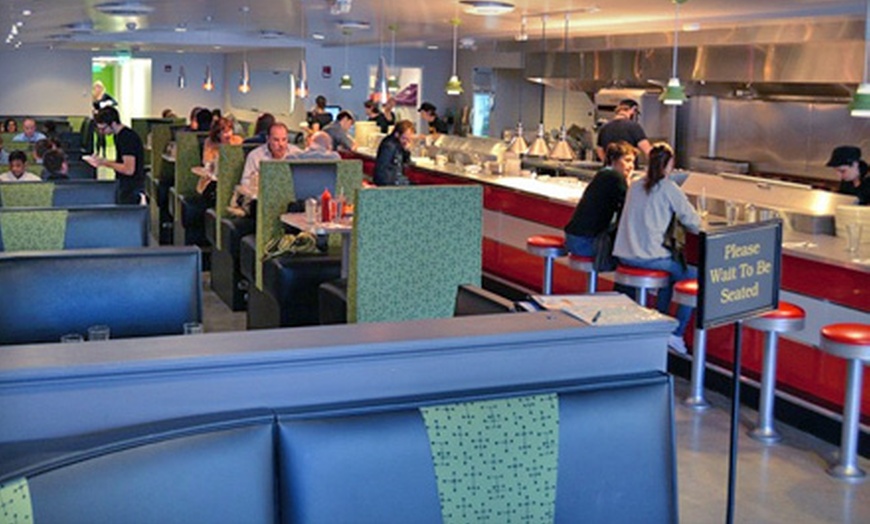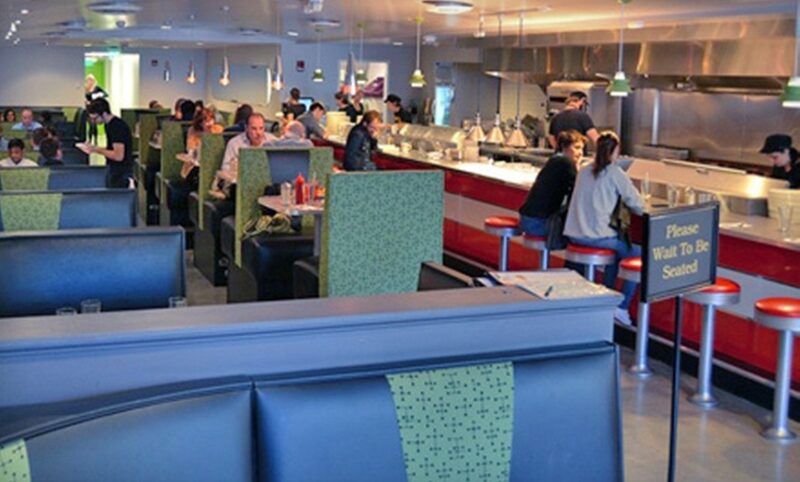 Check out this vegetarian diner feature vegetarian versions of classics sans the meats. The Vegan bakery delivers tasty cakes, pies, and pastries. You won't believe these are made without dairy!
This diner has the classic 50's diner vibe and is a must for anyone who loves vegetarian breakfast foods.
11. Freepoint Kitchen and Cocktails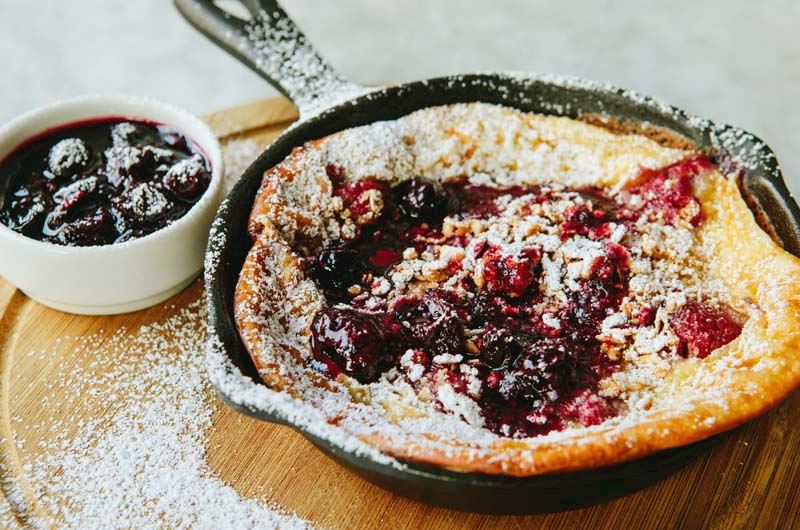 The Freepoint Kitchen and cocktails is a restaurant of Freepoint hotel, an eclectic art-filled space.
The restaurant is a loungelike experience with new American breakfasts and dinners and featuring bourbon-centric cocktails. The Freepoint kitchen serves small uniques plates such as the monkfish bouillabaisse or the Cuban sandwich with house-roasted pork.
The hotel breakfasts are nothing like a continental breakfast at a traditional hotel. The breakfast menu features options like a bagel with house-made, whiskey-cured salmon and a miso-and-avocado grain bowl.
10. Mr. Bartley's Burger Cottage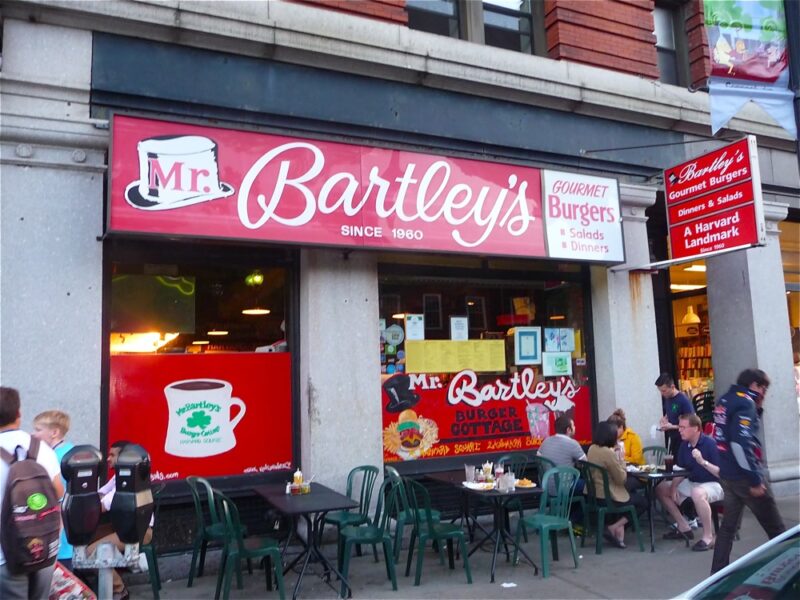 Bartley's has been around in the Square for over 55 years and has almost as many burger selections on their menu (well, not quite). Consistently on the Best of Boston list, this burger joint features delicious burgers, all with a wild name.
This burger spot is a must-visit while in Cambridge, and try the Tom Brady or the Kamala Harris and get one of the items off the seasonal menu for a constant change.
9. La Fabrica Central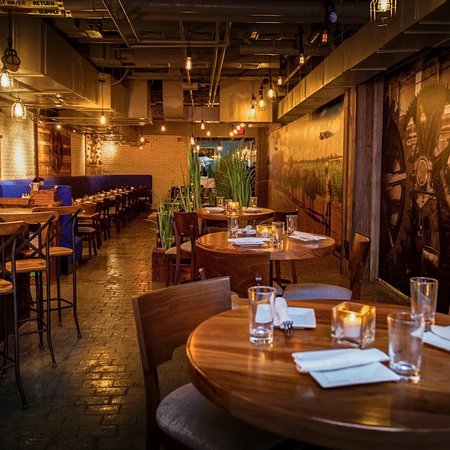 Check out this Caribbean-inspired restaurant that seamlessly transitions into a lounge and nightclub. Come for the food and stay for the Latin Caribbean music.
Try the shredded mango, papaya, green bean, salad, or the "fisherman's rice" with shrimp, calamari, and lobster tails. Choose to sit in the more intimate dining room or the lively lounge and bar. Either way, you're sure to enjoy this colorful spot in Cambridge.
8. Yume Ga Arukara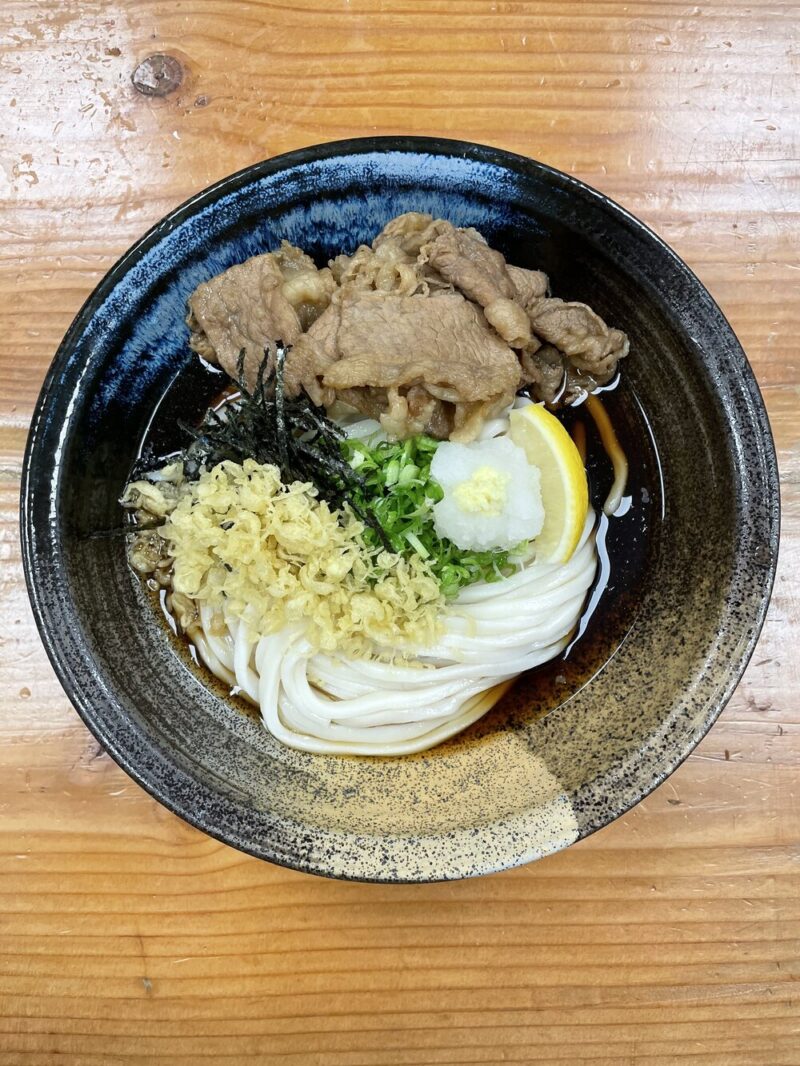 This counter service featuring udon noodle specialists is famous for its popular niku beef udon. Everything from this restaurant is made in-house, from the noodles to the meaty broth.
Each bowl is ideally put together for the most satisfying udon dish you'll ever eat. The vibe here gives off an authentic Japanese feel and is hidden in a Japanese market at Lesley College.
7. Russell House Tavern
Visit this upscale chic gathering spot popular for the new American fare featuring craft cocktails and an excellent selection of microbrews. Choose from downing in the main dining room downstairs or hanging out at the comfortable pub upstairs.
This tavern is almost always crowded, and it is easy to see why. The cocktail menu is expansive and offers a great view of the city.
6. Baraka Cuisine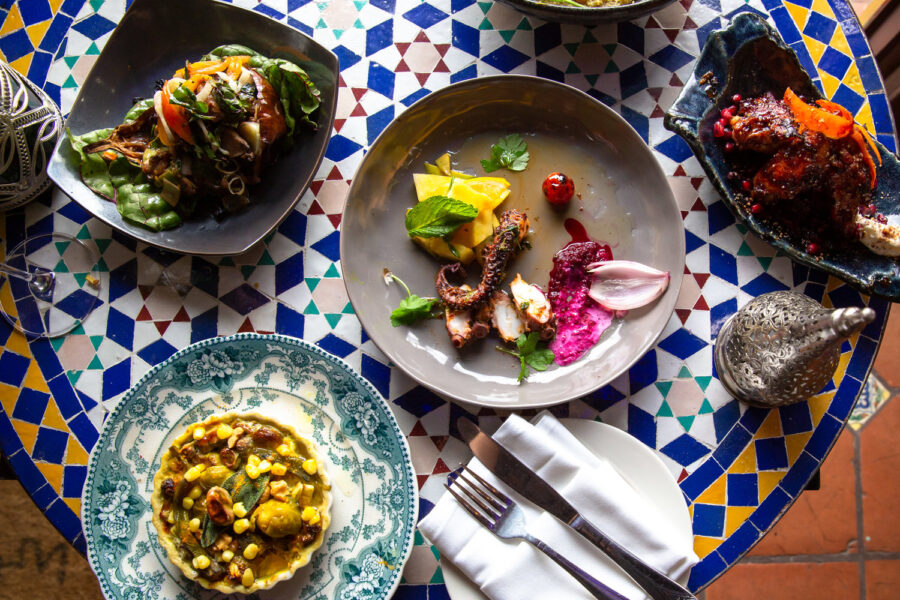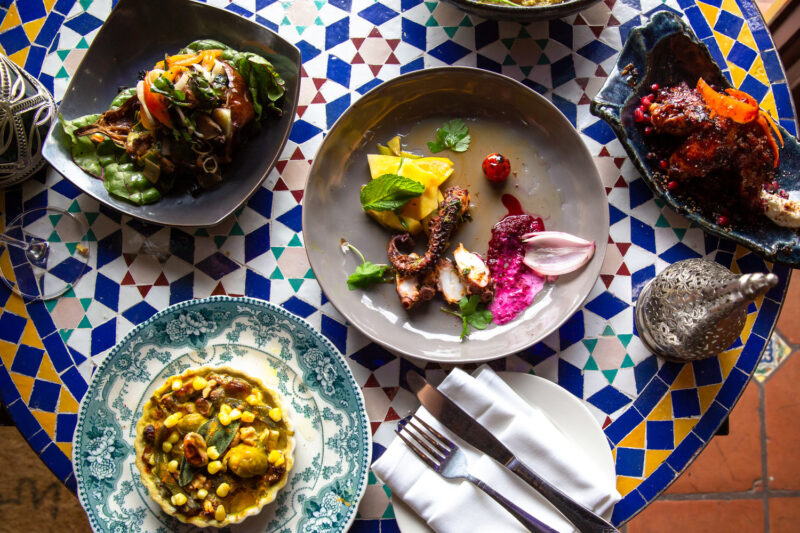 Baraka combines the flavors of French gastronomy with North African cuisines and serves it with wine, beer, and aperitifs in a casual setting. Executive chef Alia Meddeb was born in Lille, France, and grew up cooking French and Tunisian dishes in her parents' kitchen.
The menu is inspired by Alia's family's love of foods and the traditional French and North African cuisine.
5. Muqueca Restaurant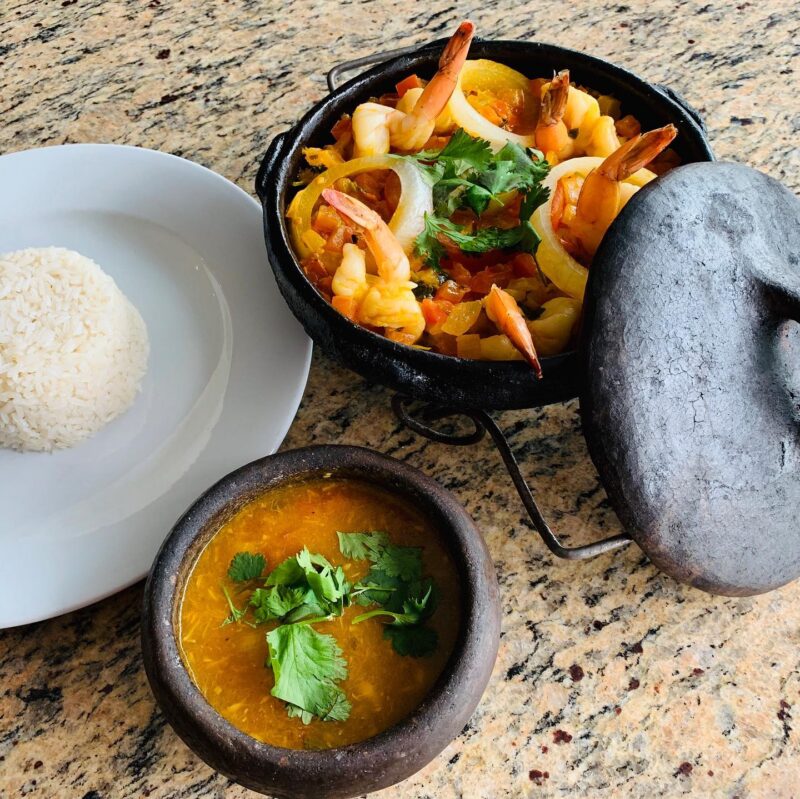 This rich Brazilian restaurant serves you on a first-come, first-serve basis.
The food is served in traditional clay pots to add to the appeal of this bright, fun eatery. Try the rich shrimp bobo and the muqueca for yourself.
4. Bondir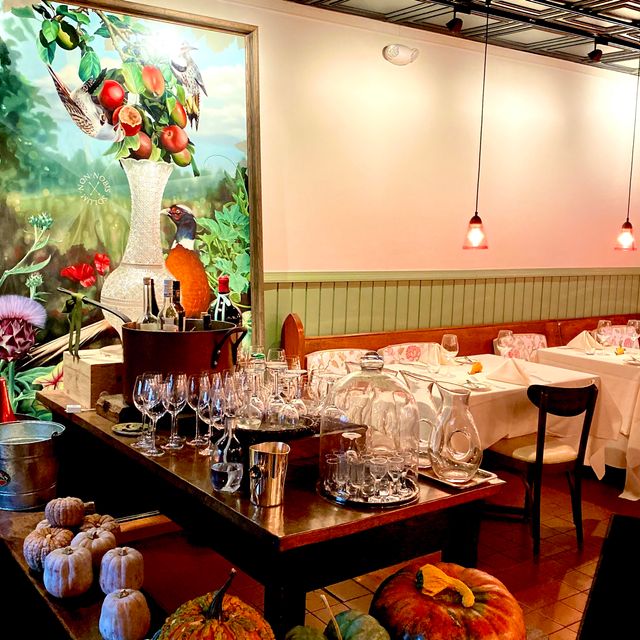 Enjoy a cozy farmhouse-style spot that specializes in upscale farm-to-table American plates.
The centerpiece of this spot is a large fireplace in the front room where you can watch them cook large hunks of meat like duck, roast beef, or lamb. This restaurant is perfect for a nice upscale date night for carnivores alike.
3. Newtowne Grille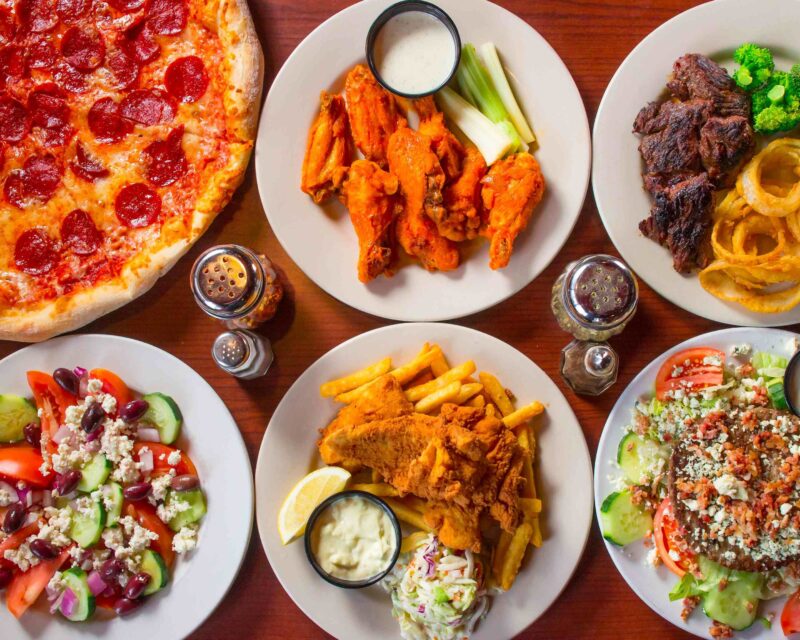 This is a classic sports bar that's been open for half a century. Take a seat here if you are looking for a chill spot to enjoy New York-style pizza and beer for a great price.
2. Sugar & Spice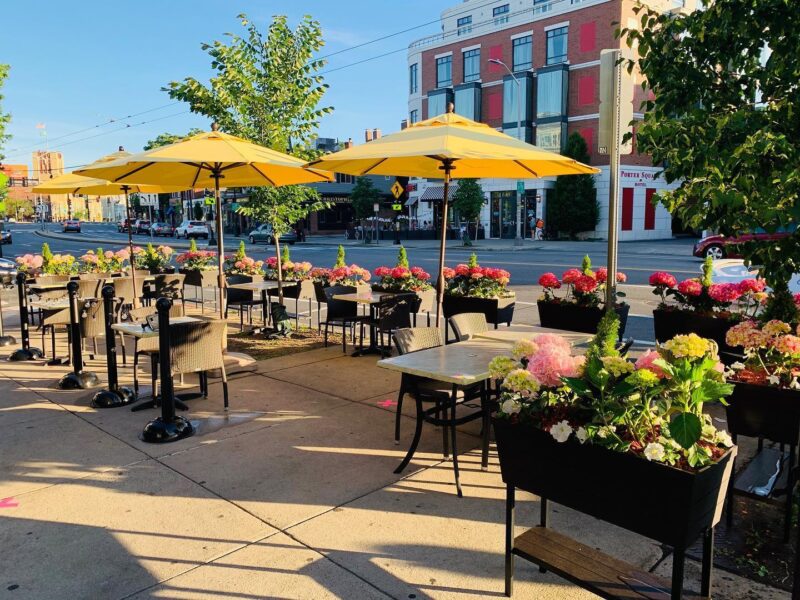 This is the first Thai Spot on the list is an excellent spot for any fan of good Thai food.
This isn't an ordinary Thai restaurant. At Sugar & Spice, they dive deep into specific regions of Thailand to offer cuisines such as khao soi from the north and some Isan-style dishes from the Northeast. While you are there if you can sit out on the beautiful colorful patio.
1. Bagelsaurus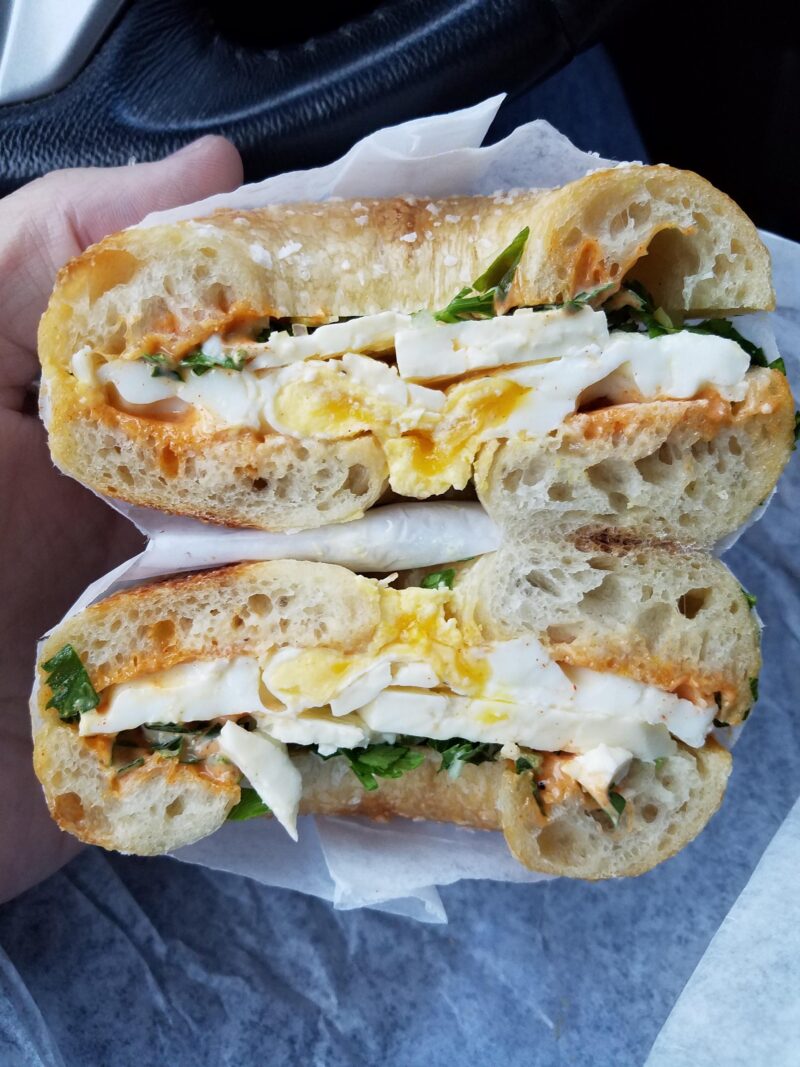 I would go to this breakfast spot just on name alone. Thank goodness they also have an amazing selection of bagels, bagel sandwiches, and great coffee. Be prepared to stand in line.
There's a food specialty fit for anyone, even the pickiest eater on my list of Cambridge best restaurants. Which one are you looking forward to visiting?