Give your homes that holiday cheer with the best Christmas wreaths on Etsy.
If you're looking to make things more merry and bright around your household, one of the simplest and most inexpensive ways to do it is by decorating your doors and other parts of your home with some Christmas wreaths.
Whether you want to spruce things up for your front door or make your mantel feel more jolly, these festive ringlets will surely make your guests and your loved ones feel more warmly welcomed this holiday season.
For those who don't have the time to DIY or want to leave the decorations to the pros, I've rounded up a list of the best Christmas Wreaths on Etsy that you can purchase for this upcoming holiday season.
Best Christmas Wreaths On Etsy
It doesn't matter if you're looking for something more traditional or out-of-the-box, you're sure to find your ideal Christmas wreaths here!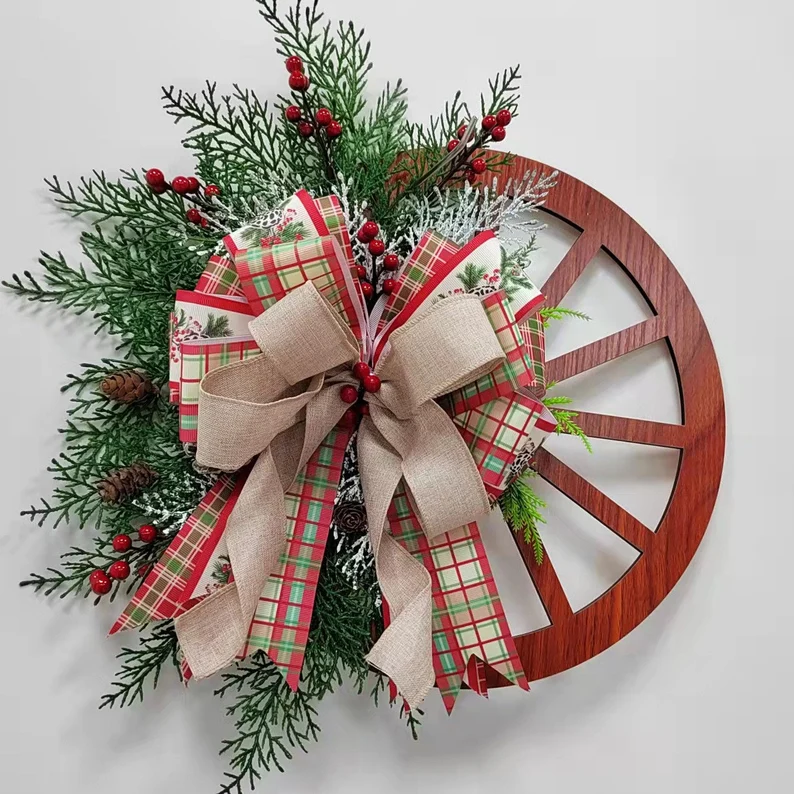 If you're looking for something that would fit in a farmhouse setting, then this wooden Christmas wreath would be perfect for that rustic vibe you're aiming for!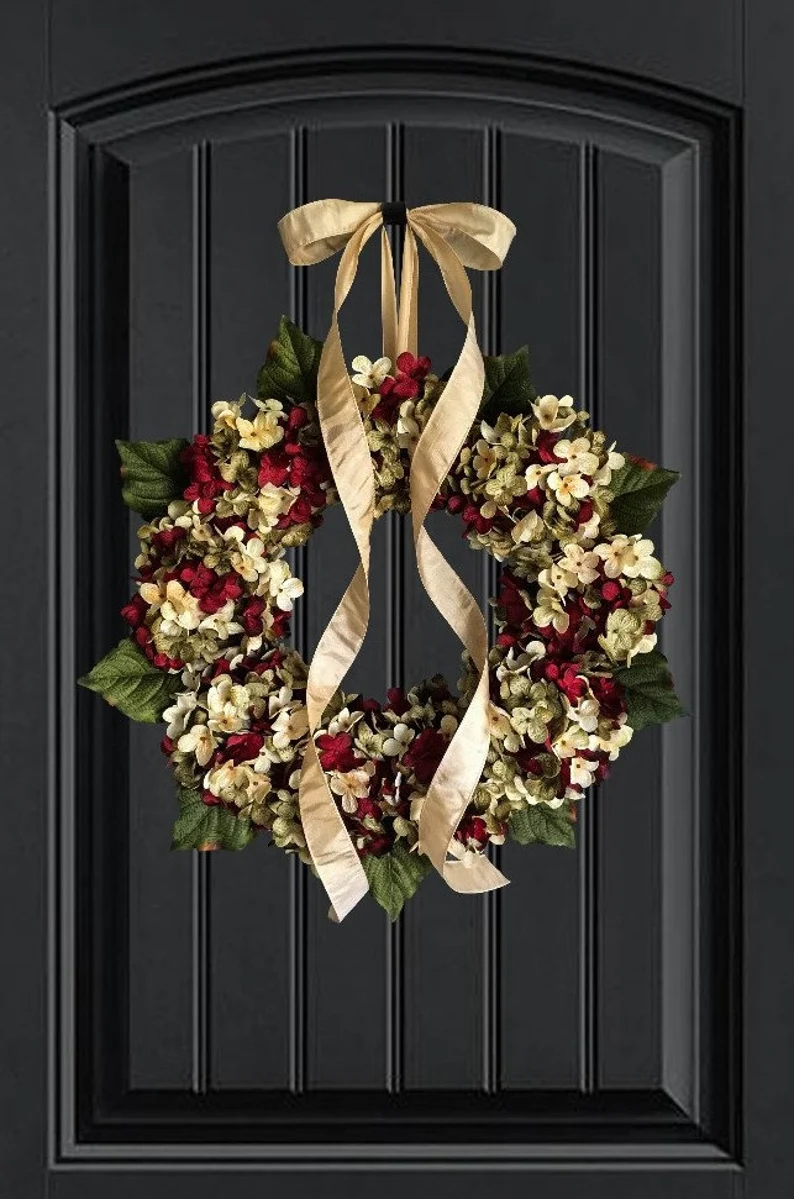 Elegant and glamorous, this Christmas wreath gives off such a luxurious feel thanks to its blend of beautiful, jewel-toned colors of green, gold, and burgundy.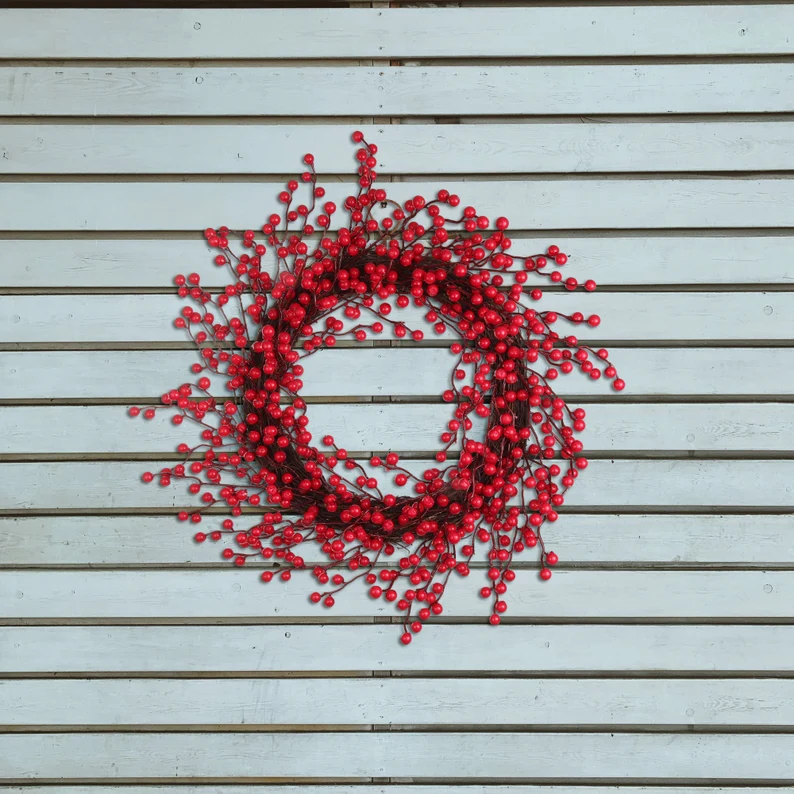 This rosehip berry wreath is just utterly beautiful. Unlike other Christmas wreaths that make use of different Christmas-themed elements, this one features a minimalistic yet vibrant aesthetic that can be used on other holidays like Valentine's Day.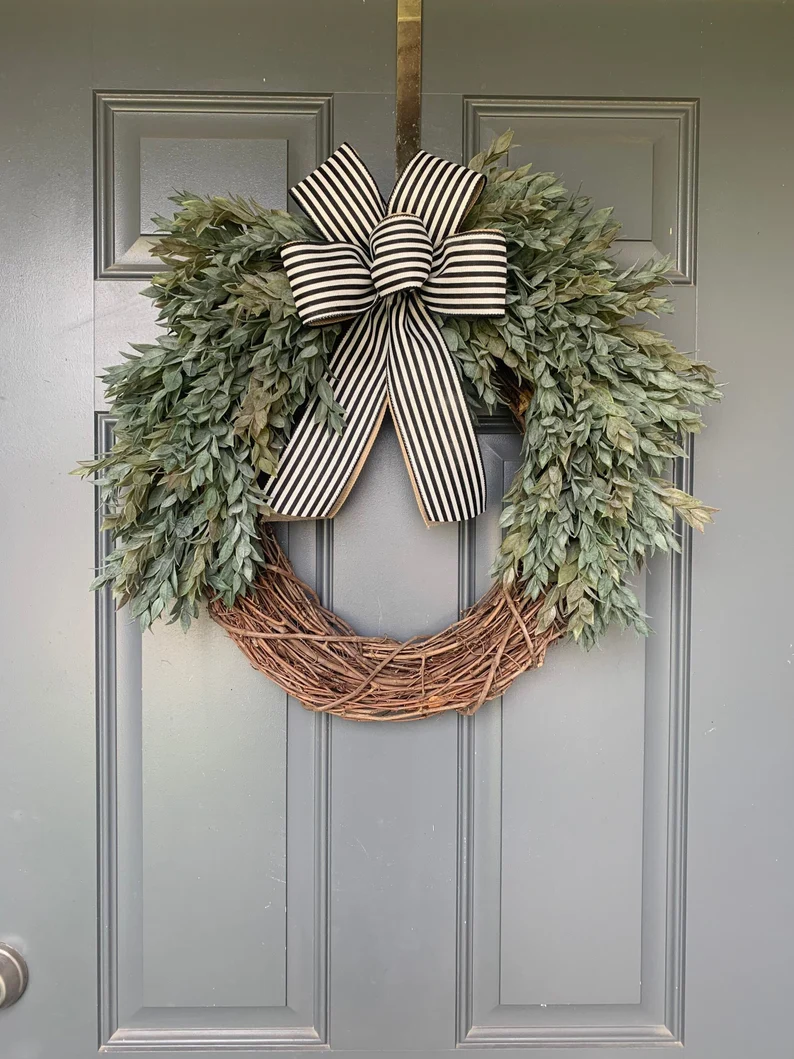 This Christmas wreath is a best seller on Etsy and I can totally see why! Simple but elegant, this wreath features gorgeous greenery paired with a beautiful plaid bow and a grapevine base.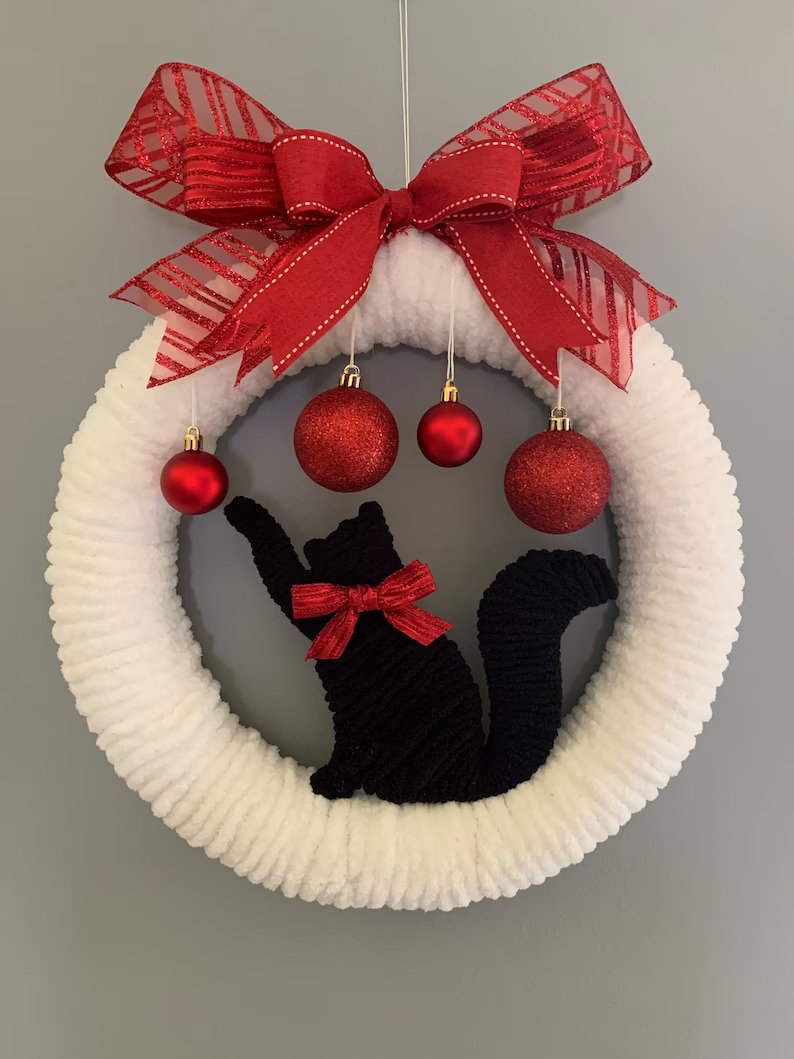 If you love cats or you have a cat of your own (especially a black one), wouldn't it be fun to incorporate them on your Christmas wreath like this one? Your guests and loved ones will certainly find this adorable!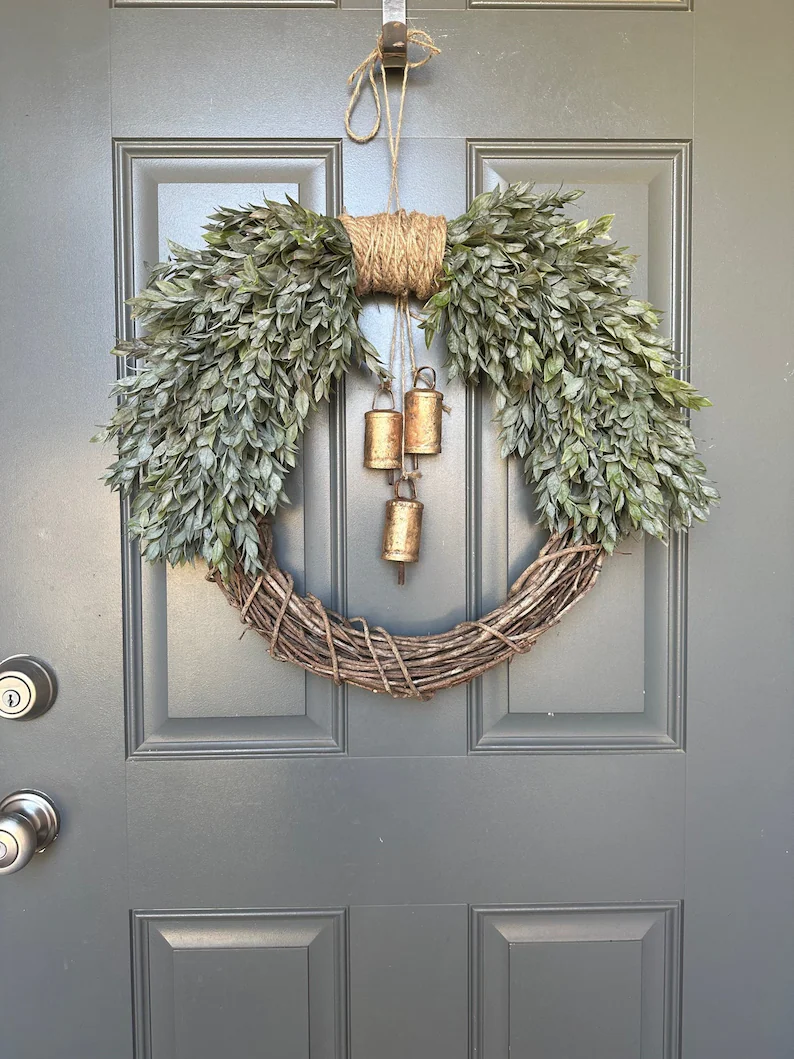 This Christmas Ruscus wreath is simply stunning and will surely give your home that warm festive cheer that your guests will love.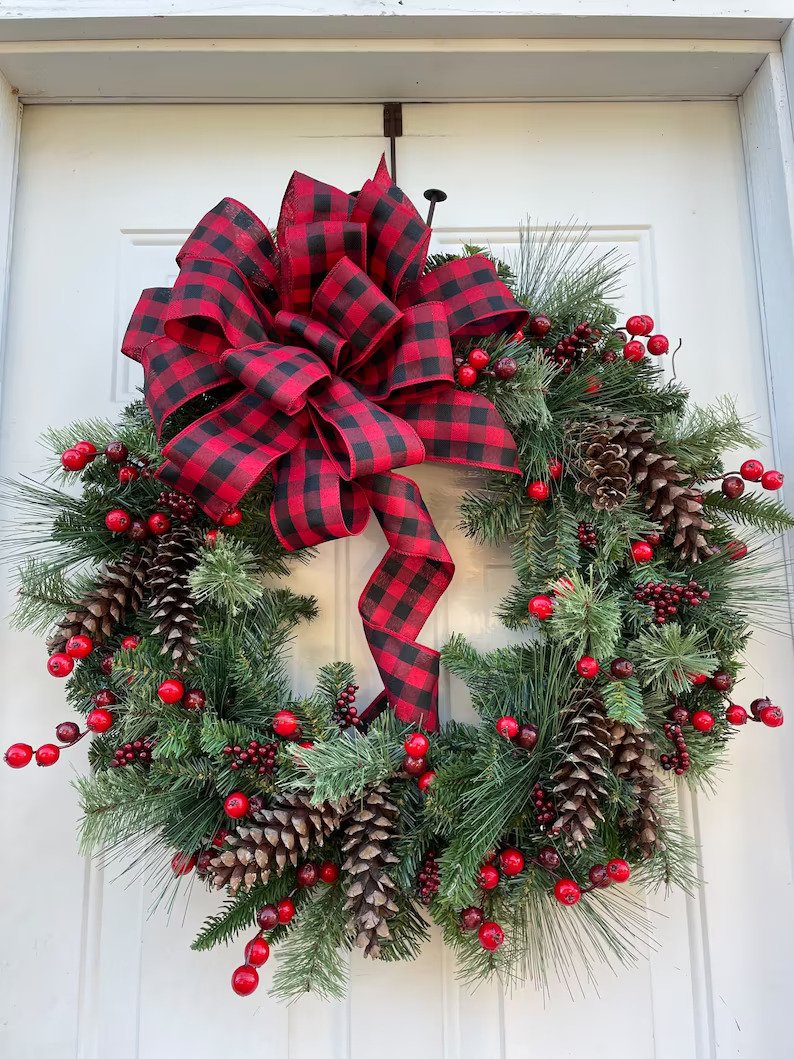 You can never go wrong with a traditional Christmas wreath, this festive ringlet ticks all the boxes for the perfect wreath this holiday season. You have your staple pinecones, holly berries, a red bow, and lush greenery to tie everything together.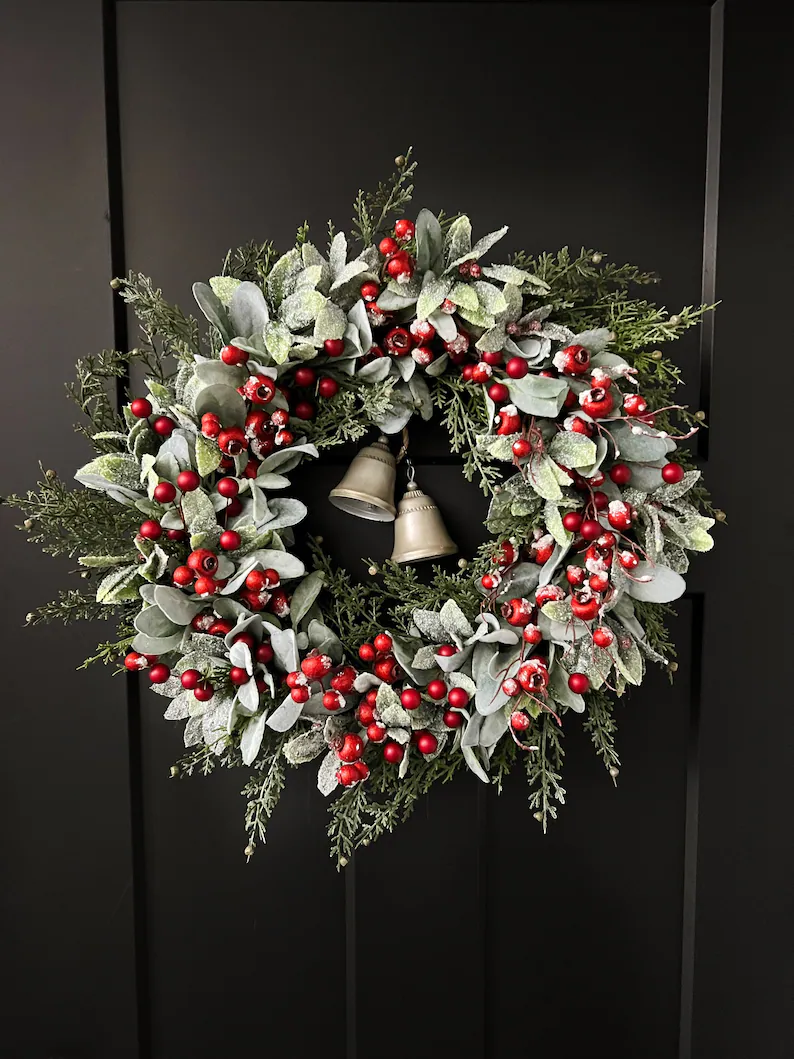 As we head onto the holiday season, this also means that winter is coming and this gorgeous frosted wreath is just perfect for the occasion!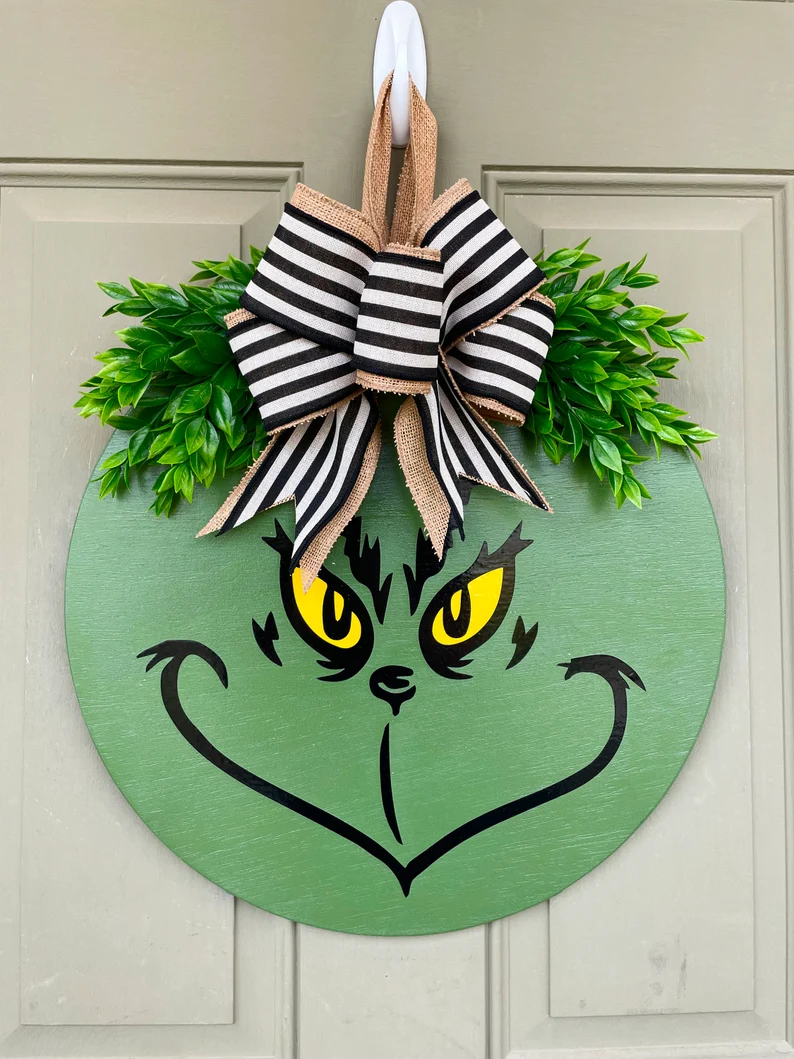 Fun and quirky, try something different this holiday season by getting this Grinch-themed Christmas wreath! If you have any kids in the house, they will surely love this one.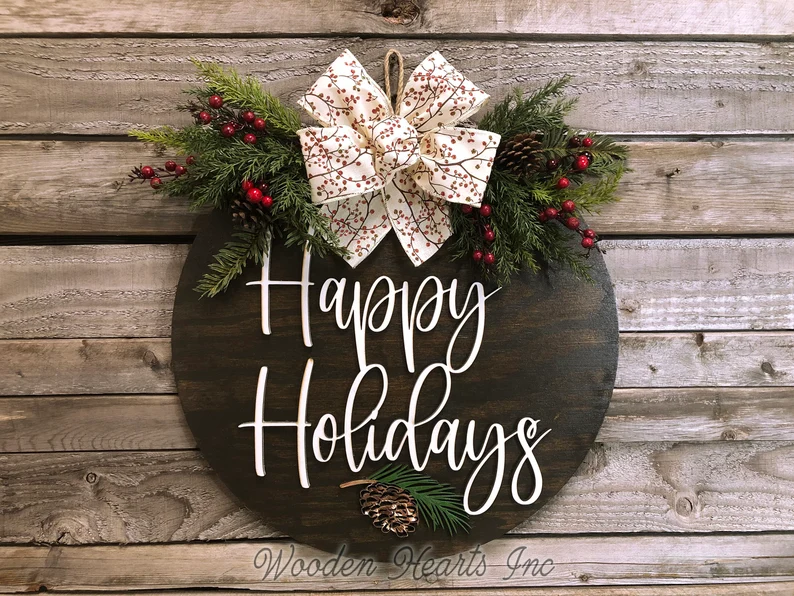 Give your guests a warm holiday greeting by putting this hanger wreath right on your front door. This will surely make them feel welcomed and instantly get in that festive mood whenever they pay you a visit this Christmas season.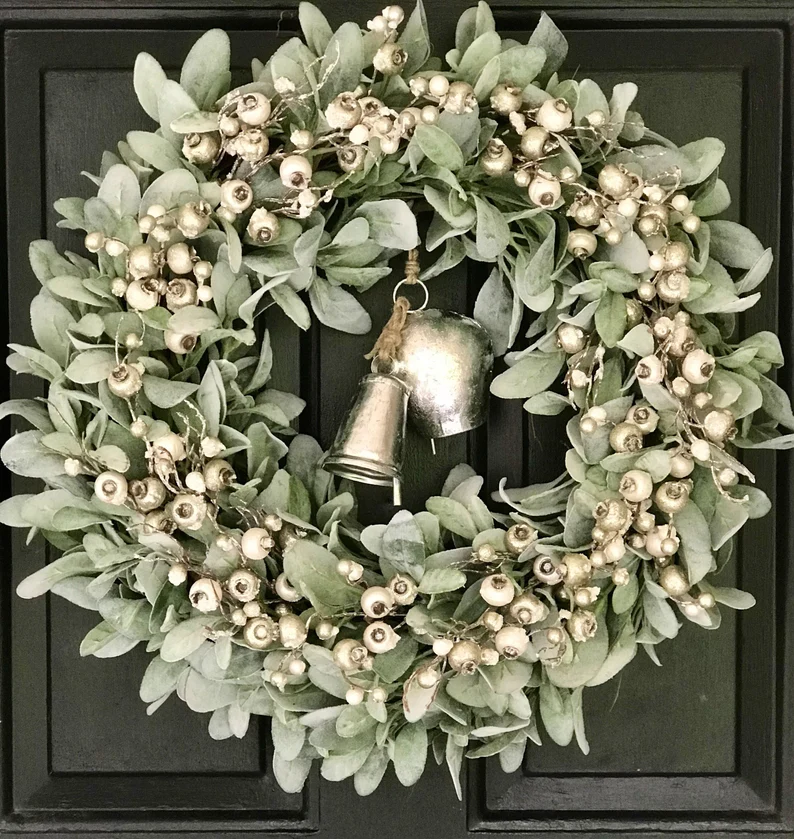 This timeless faux lamb ears and berry wreath are just perfect for the Christmas season. They look so classy and elegant and will give your home that festive luxurious spark during the holidays.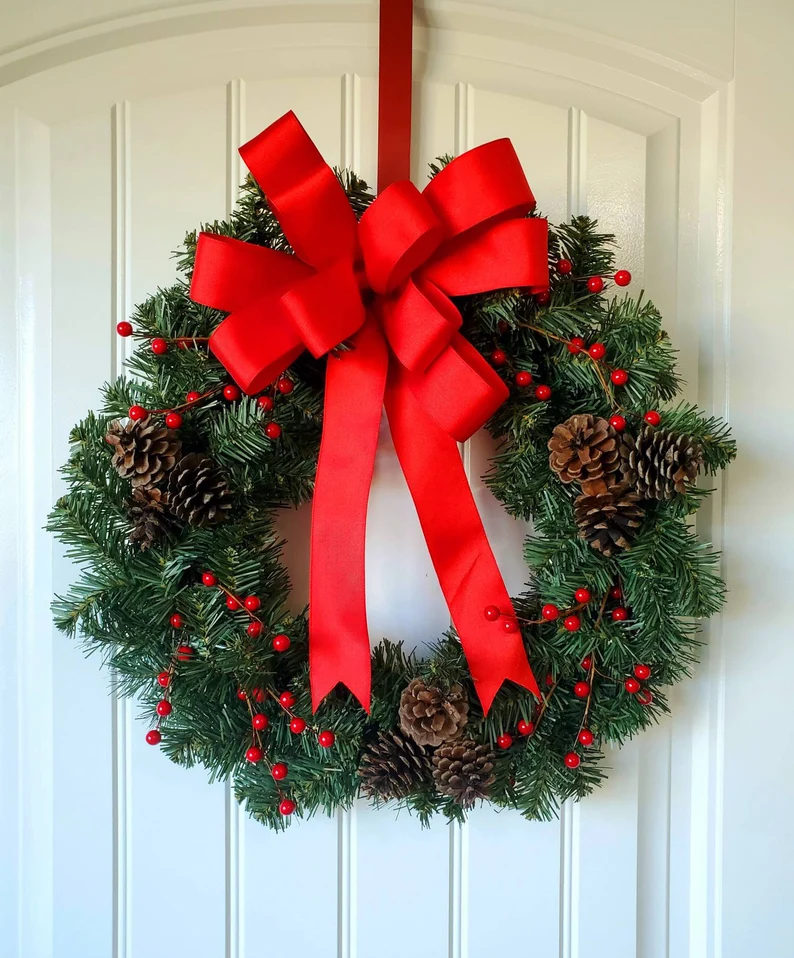 Here's a classic Christmas wreath that has everything you'd want from a traditional decorative piece. This will give your home that perfect festive atmosphere.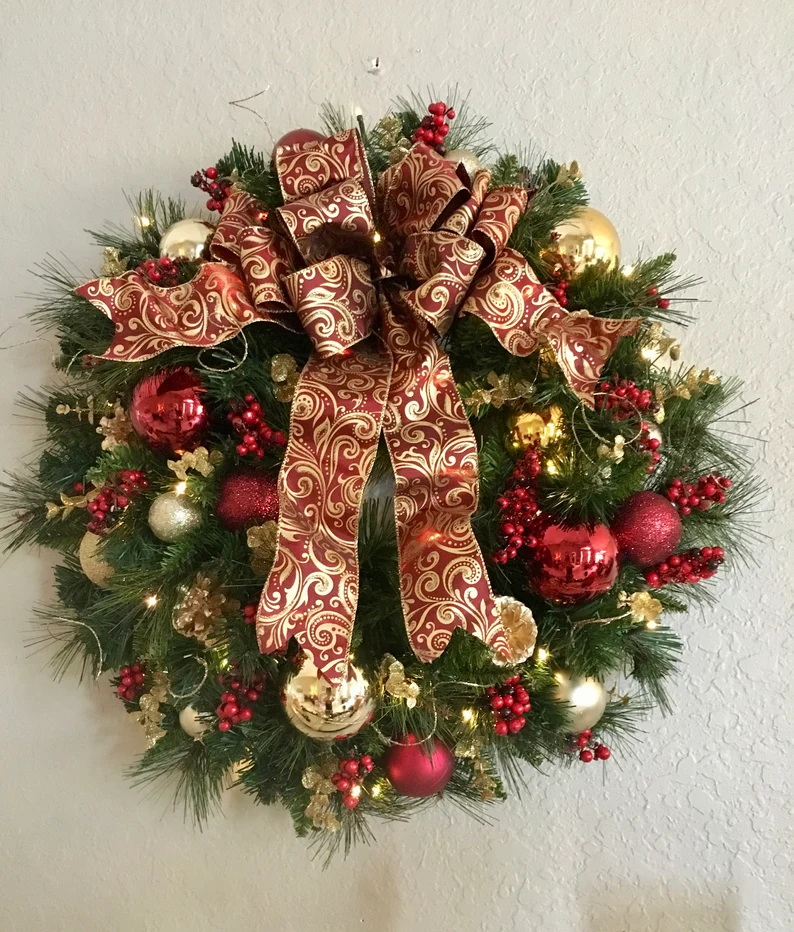 I just love a burgundy and gold color palette, especially on this Christmas wreath! The intricate design on the bow gives the wreath such a unique look. Plus, this one comes with 48 cordless lights to really make things more festive for your front door!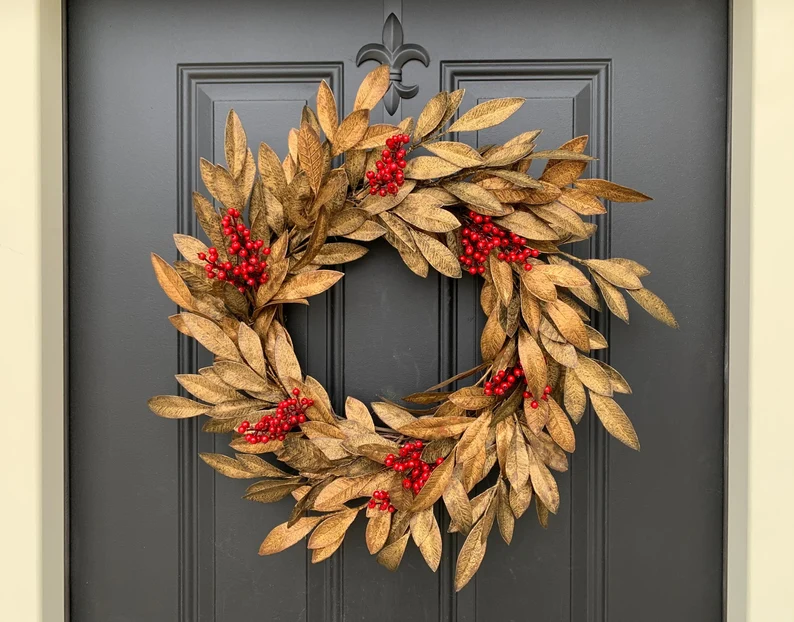 This has got to be one of my favorite wreaths on this list. So unique and utterly stunning, I love how this Christmas wreath used gold bay leaf instead of the usual greenery paired with some pieces of red berries to give it a pop of color.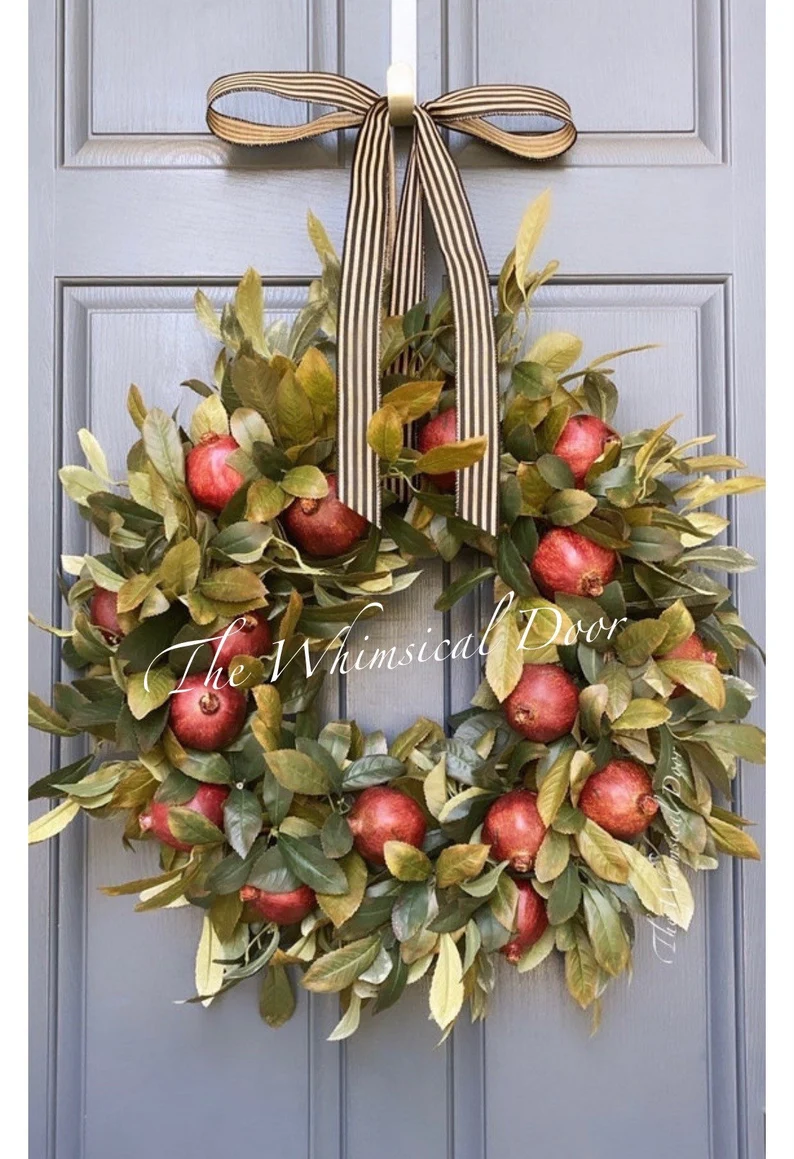 This pomegranate holiday wreath is the perfect decorative piece if you're looking for something that will suit both the fall season and Christmas.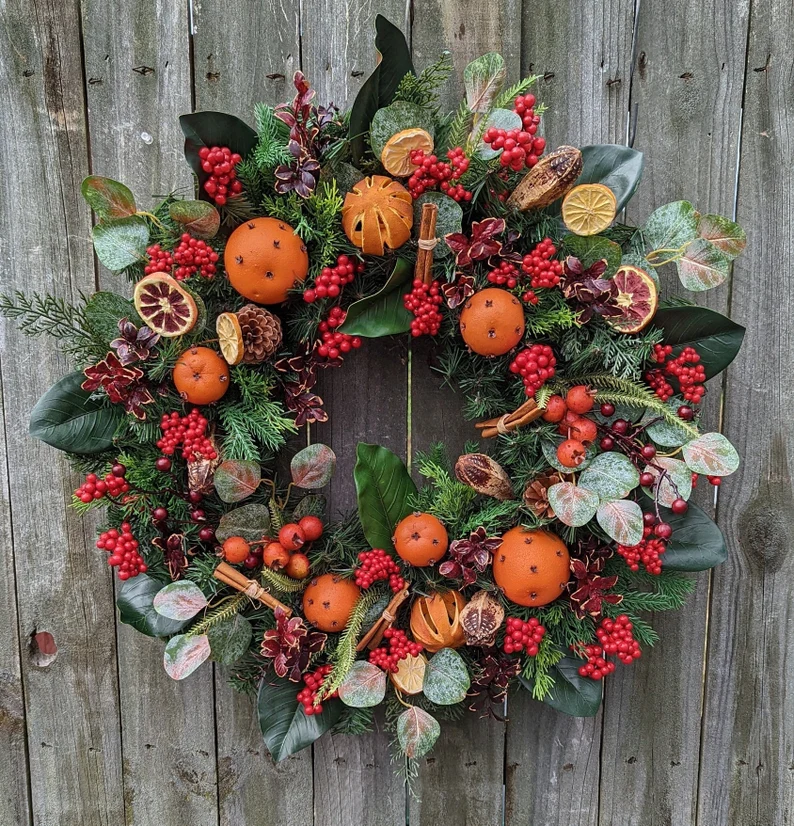 If you're looking for abundance when it comes to your Christmas wreath, then look no further! This wreath is filled with an array of different fruits, pines, cloves, and berries that creates such a pretty, classic look for the holidays.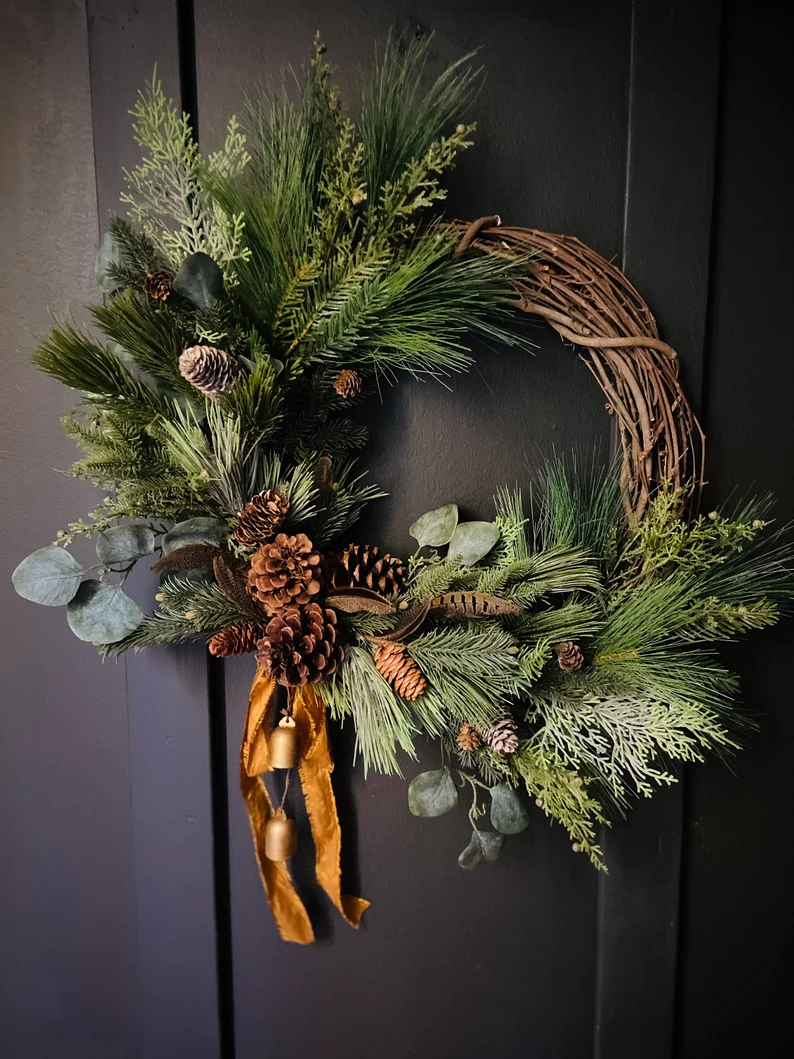 Rustic-themed Christmas decorations are one of my favorite kinds of decor this holiday season. That's why I am totally in love with this particular wreath. It's so elegant and stunning and completely unique with its combination of high-quality faux greenery, pinecones, small bells, and a golden ribbon bow.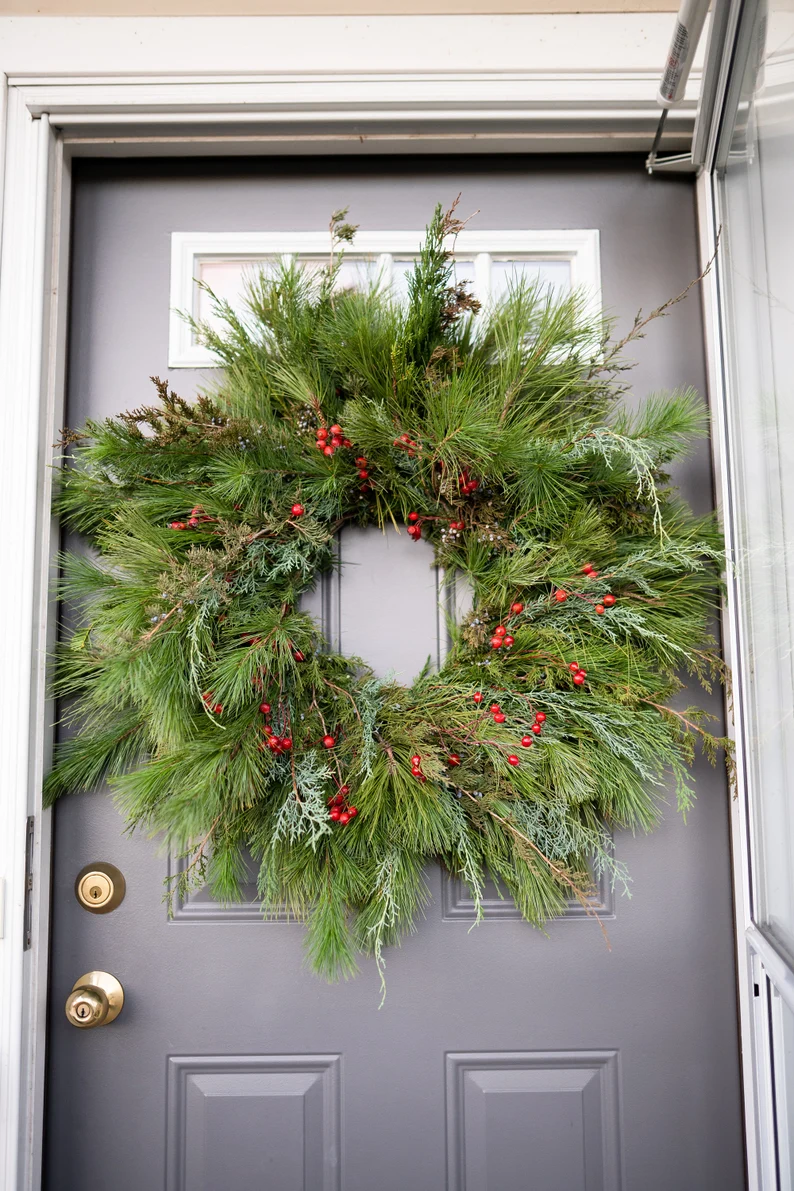 If you don't want something too over the top and prefer something rather simple and classy for your front door or mantel, then this wreath with its beautiful winter greens and red berries is the perfect Christmas piece for anyone who wants something not overly fussy.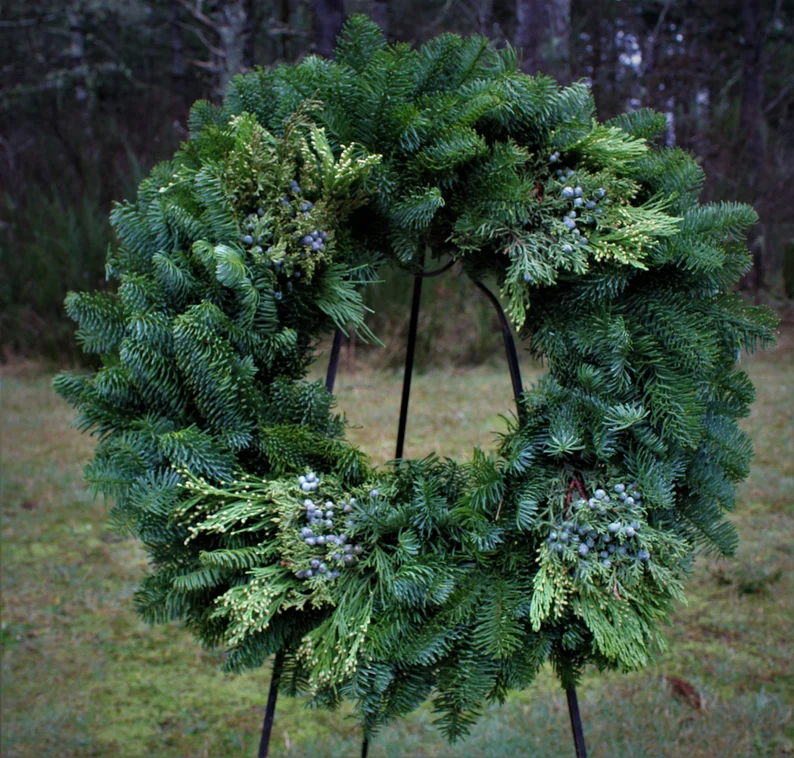 Another perfect Christmas wreath for those taking a minimalistic approach to their holiday decorations is The Glade. It's made of lush greens, looks classy, and has a fragrance that will remind you of a pleasant walk through the woods.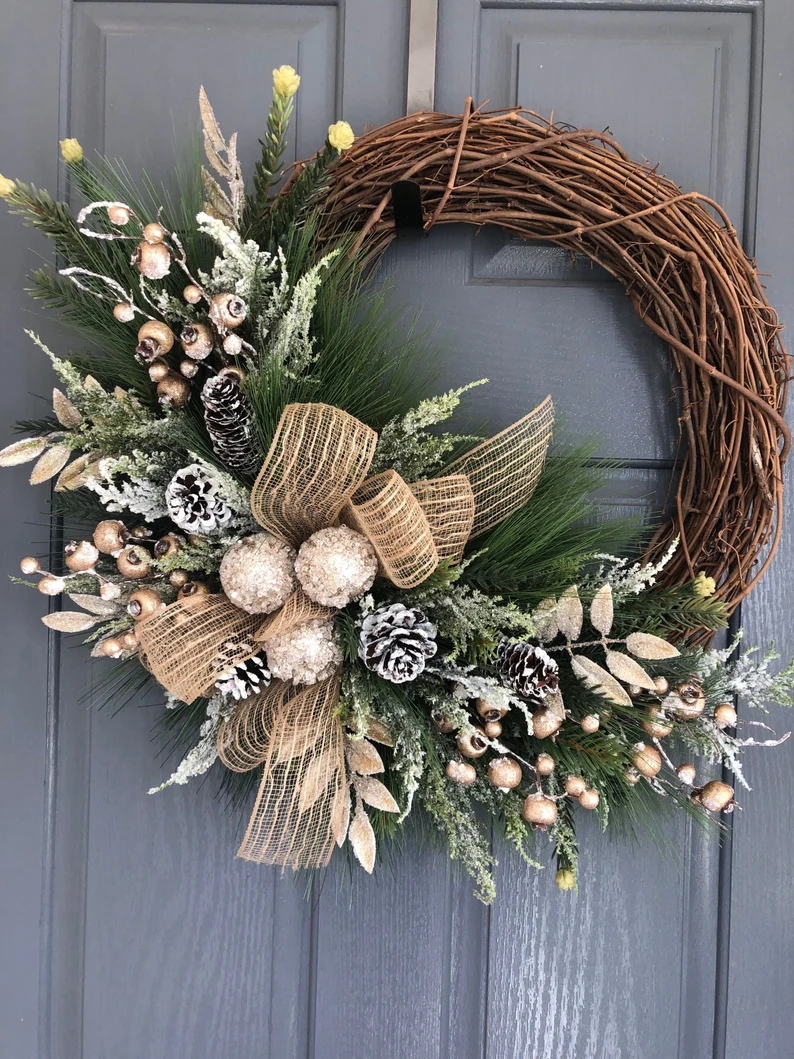 If your Christmas decorations around the house have a color scheme of white, gold, and other neutral colors, this wreath might be the perfect addition to it!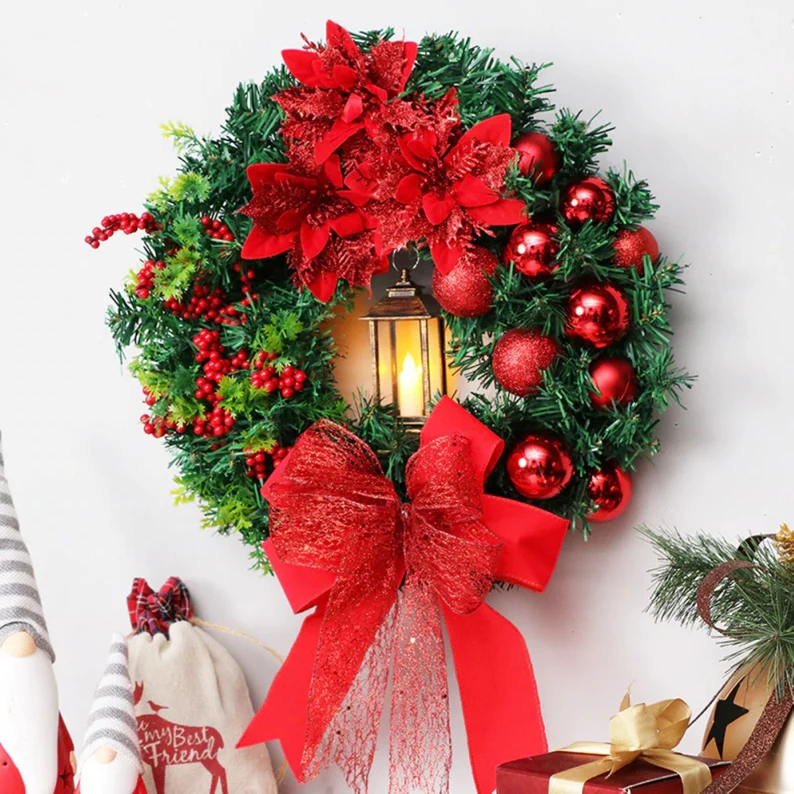 Light up your front door with this beautiful and classic Christmas wreath! Everything about this just screams "Merry Christmas!"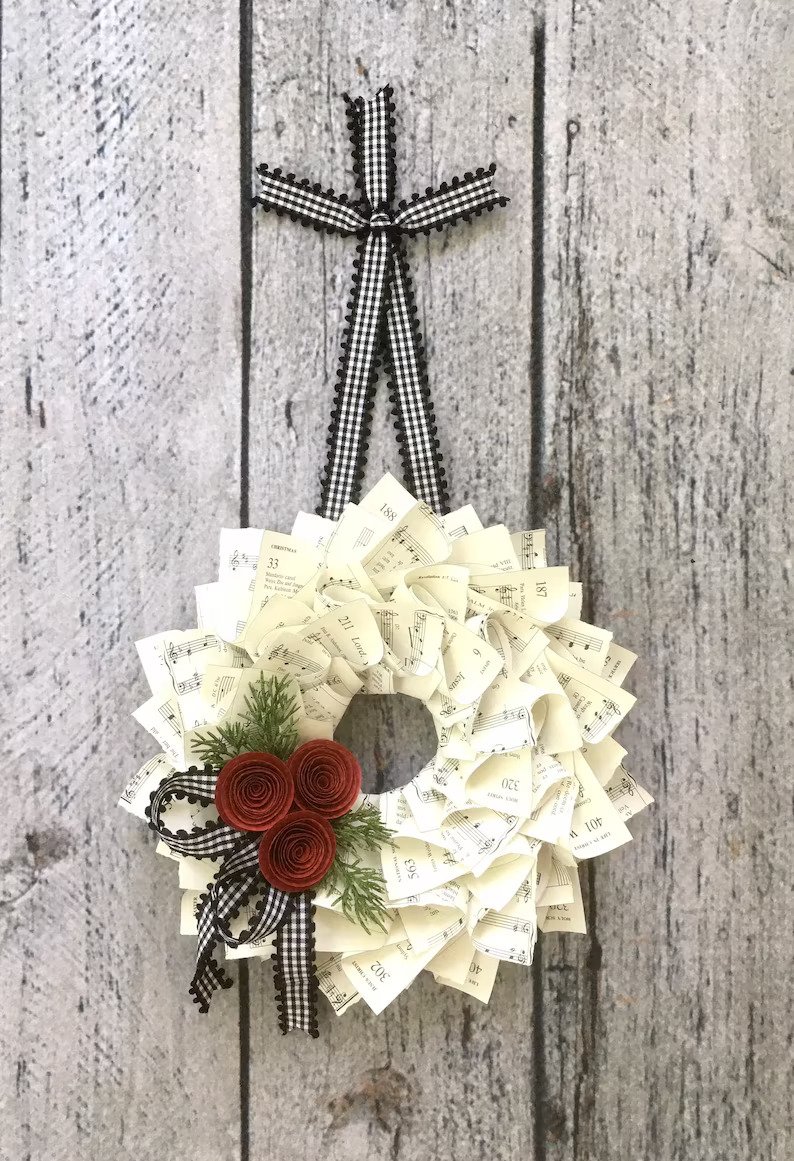 Love music and want to incorporate those elements with your Christmas decor? This Christmas wreath would be perfect for your ideas!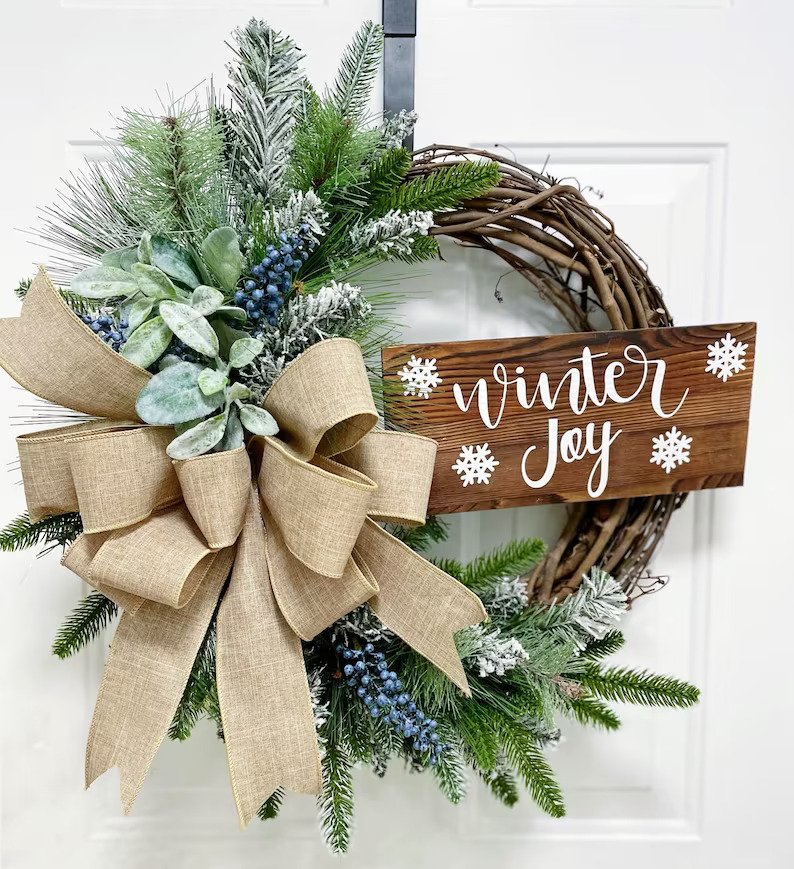 This pretty lamb's ear Christmas wreath is the perfect decorative piece for a rustic winter theme this holiday season.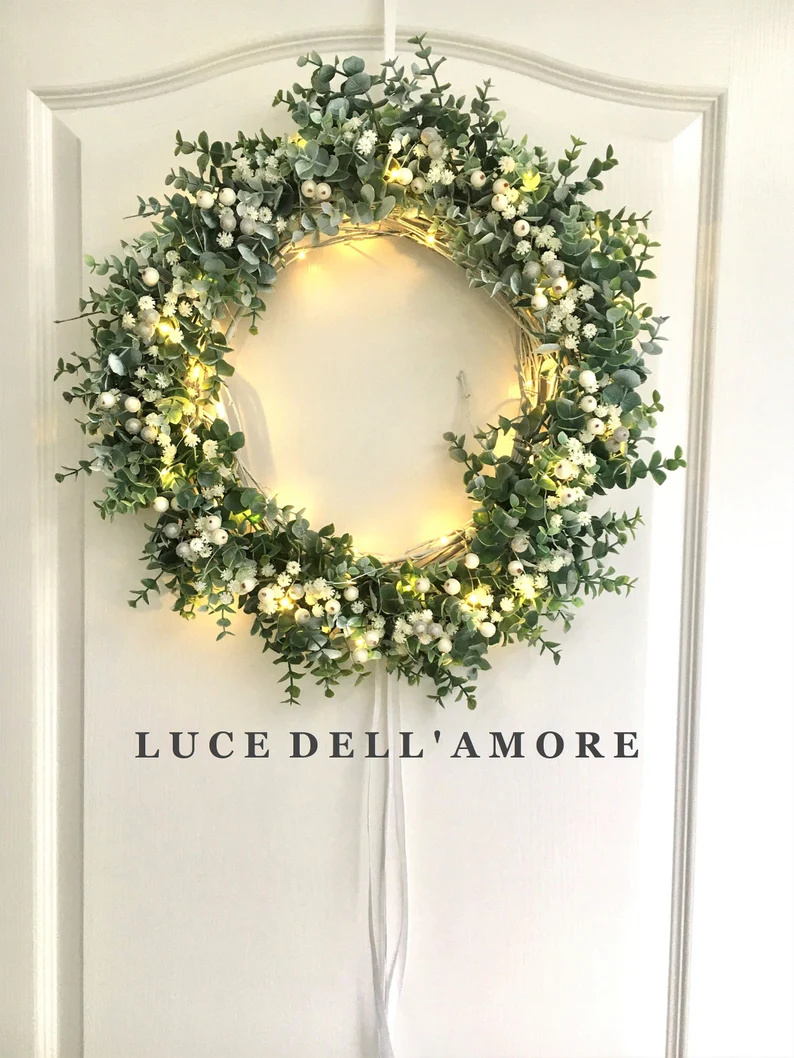 This Christmas wreath is definitely one of the prettiest pieces on this list. With fairy lights to add a festive glow, this is absolutely perfect for anyone celebrating a White Christmas this year.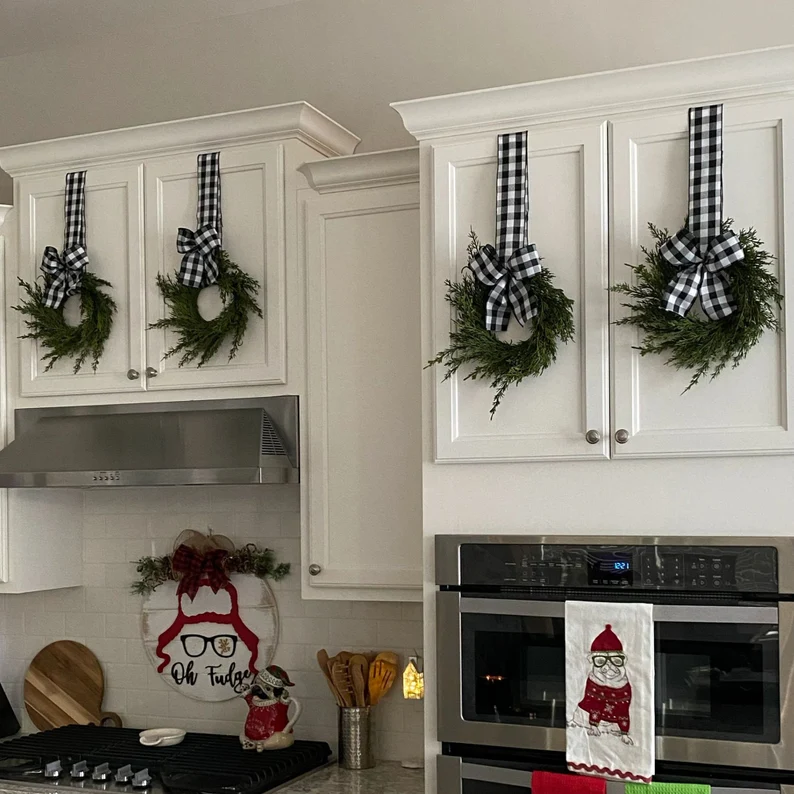 Christmas wreaths aren't just for your front door or your mantel. You can also put mini wreaths in different parts of your house like on your kitchen cupboards to spread that festive atmosphere everywhere!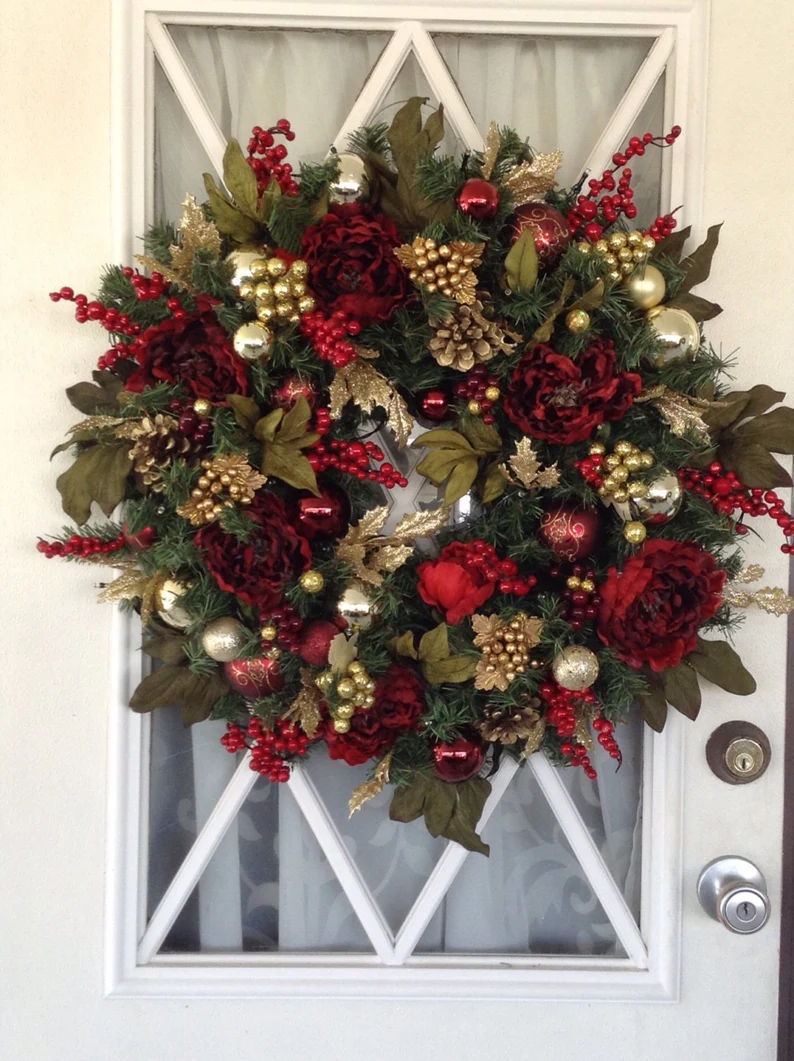 This classic and gorgeous Christmas wreath is made even more beautiful with the addition of those pretty faux peonies!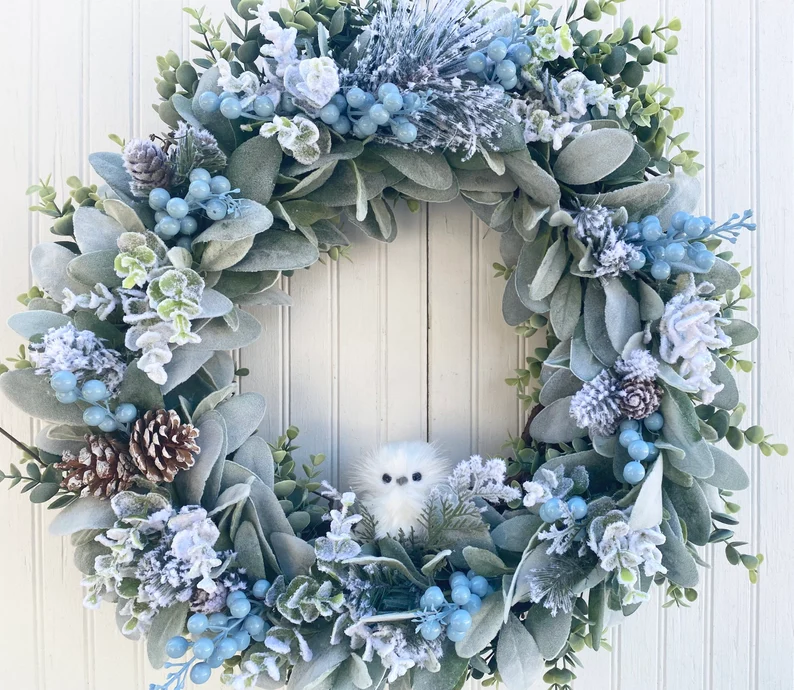 You certainly won't feel the winter blues with this beautiful Christmas wreath! Using different gorgeous shades of blue, this wreath is just perfect for the upcoming frosty season.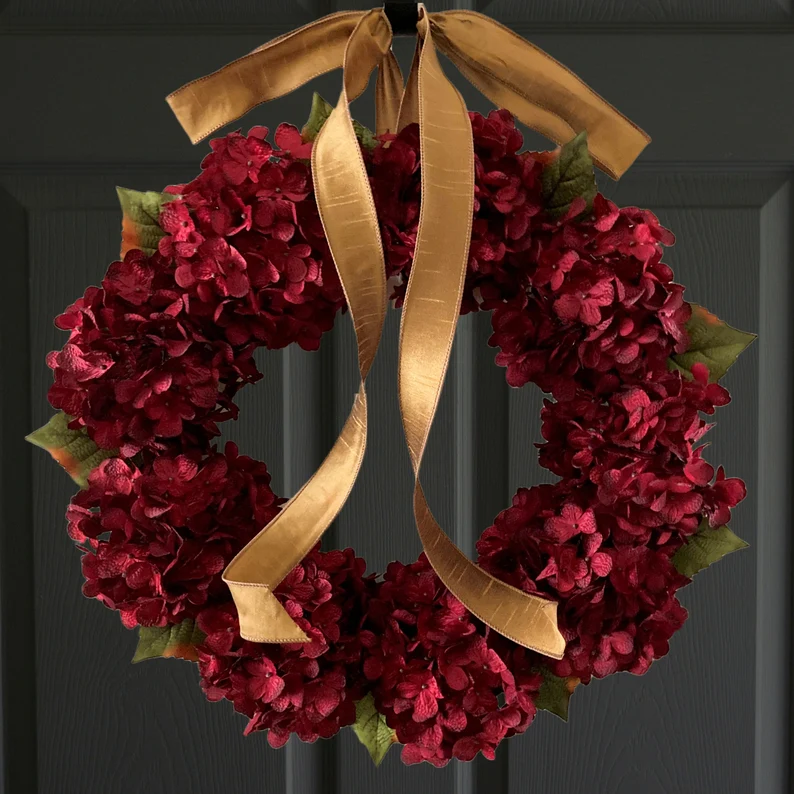 This burgundy hydrangea wreath is utterly stunning! Instead of the traditional greenery, go for something completely unique this holiday season!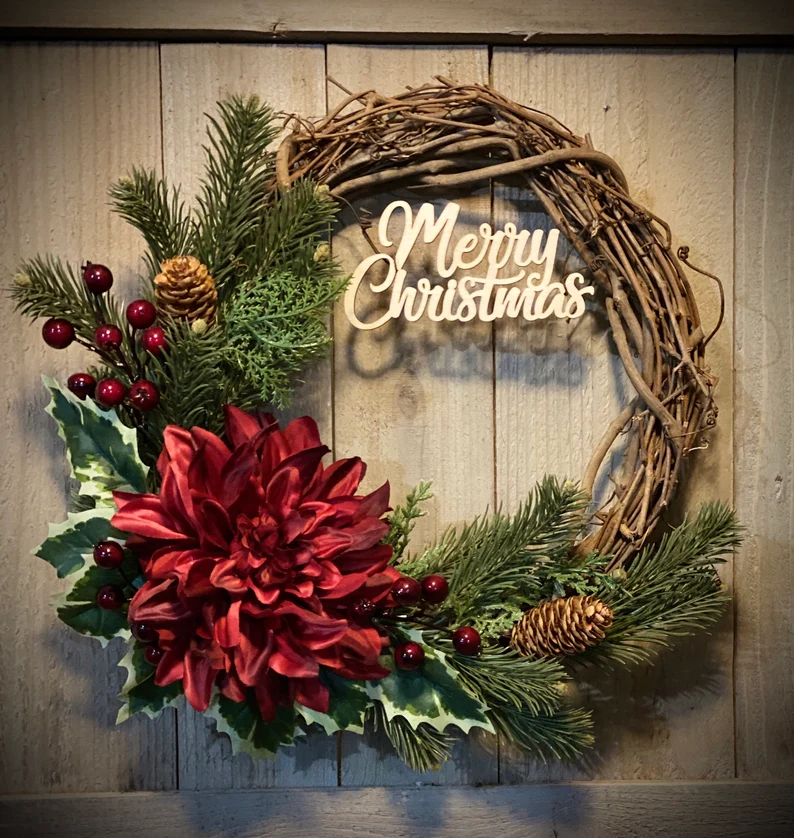 Make your guests feel the festive atmosphere with a warm greeting from this Christmas wreath. Made with faux pine branches, red silk dahlia, berries, and holly, your house will certainly be merry and bright!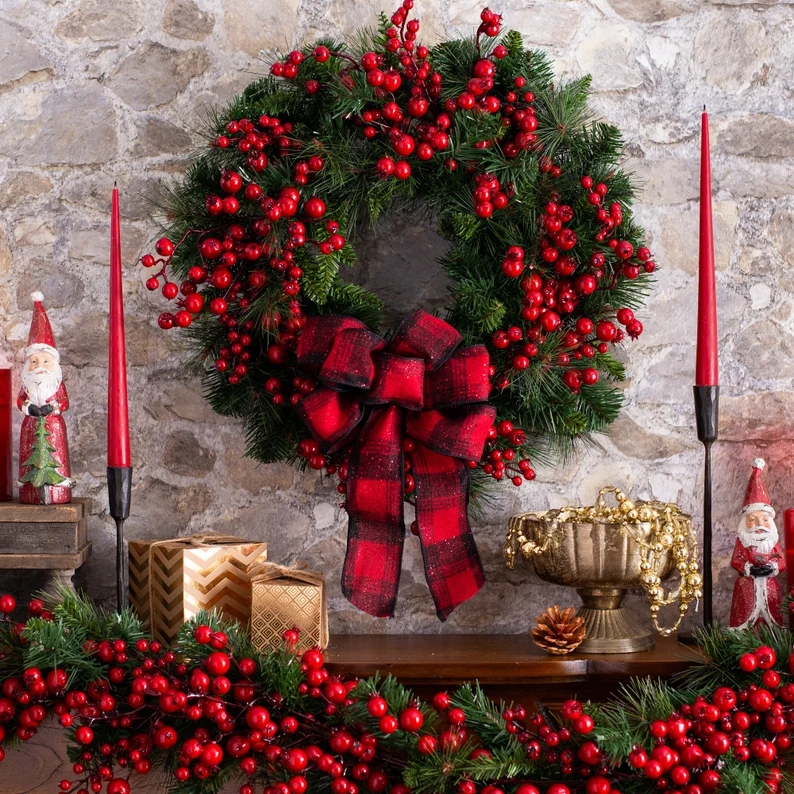 This mixed red berry and Belgium pine Christmas wreath is perfect for both outdoor and indoor use. I can just imagine how gorgeous this will look over the mantel!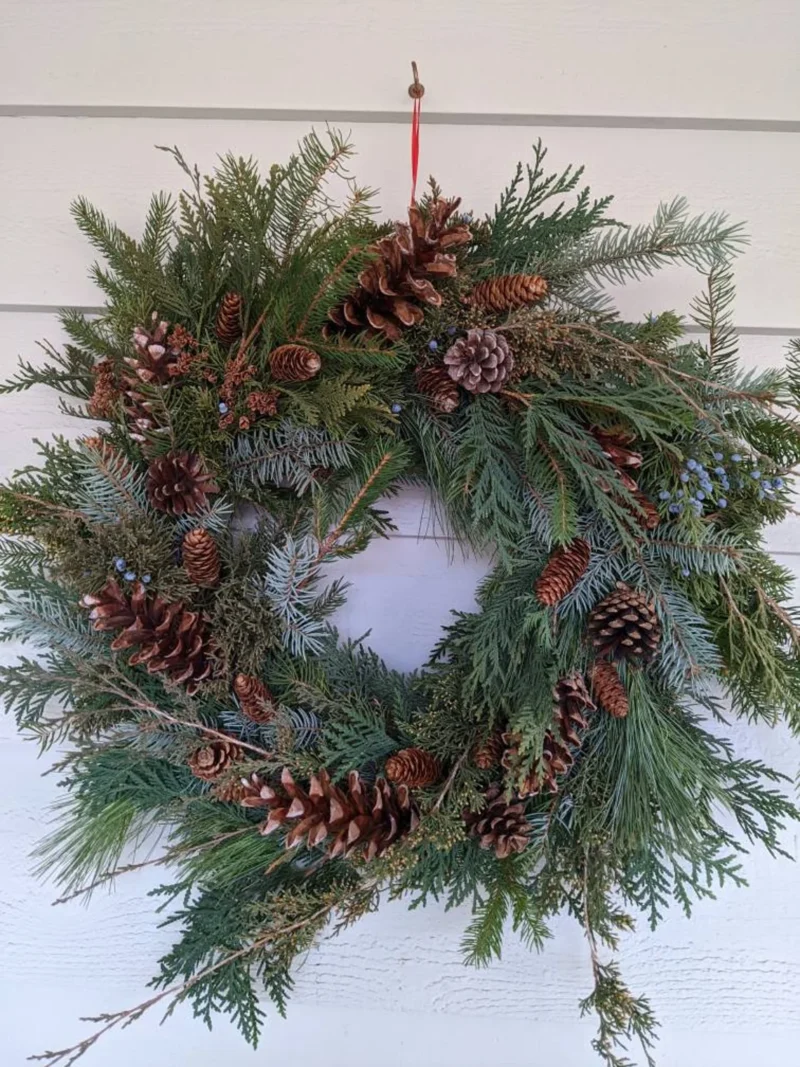 In case you're not too fond of vibrant colors for your Christmas decorations, then this Christmas wreath made with fresh evergreens and pinecones might be what you're looking for!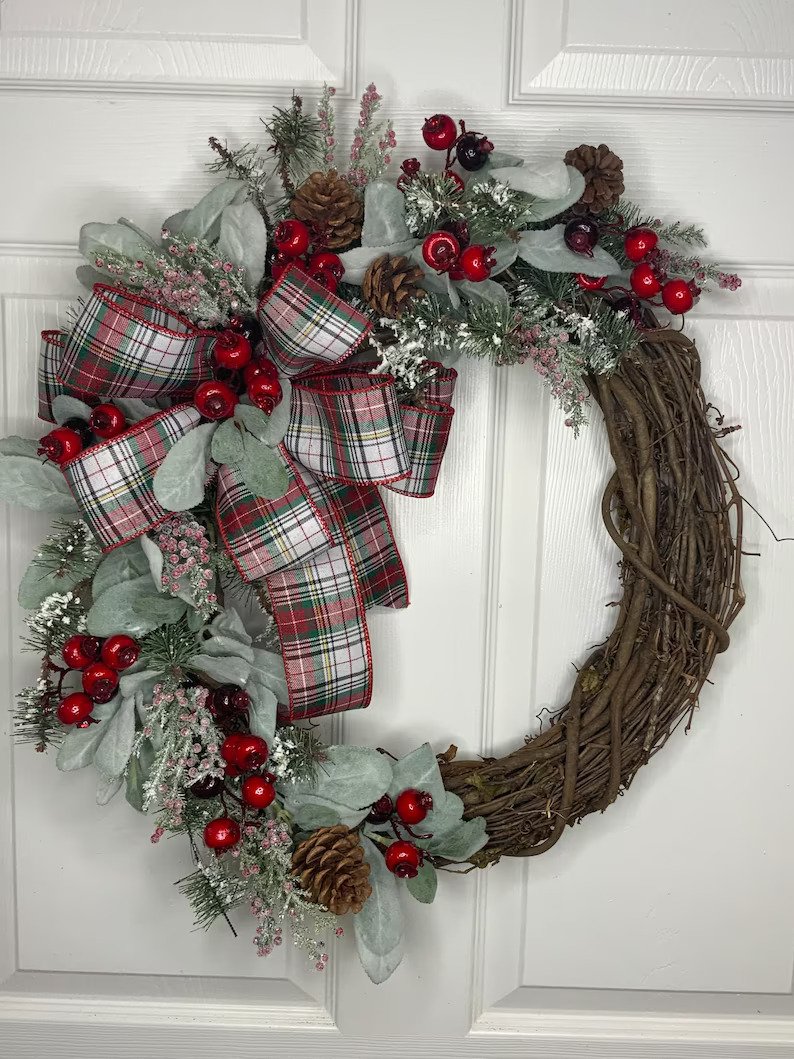 Despite the lack of luscious greenery, this beautiful Christmas wreath does not compromise its aesthetic at all. This is perfect if you're looking for something unique but still want to maintain classic Christmas elements for your decor.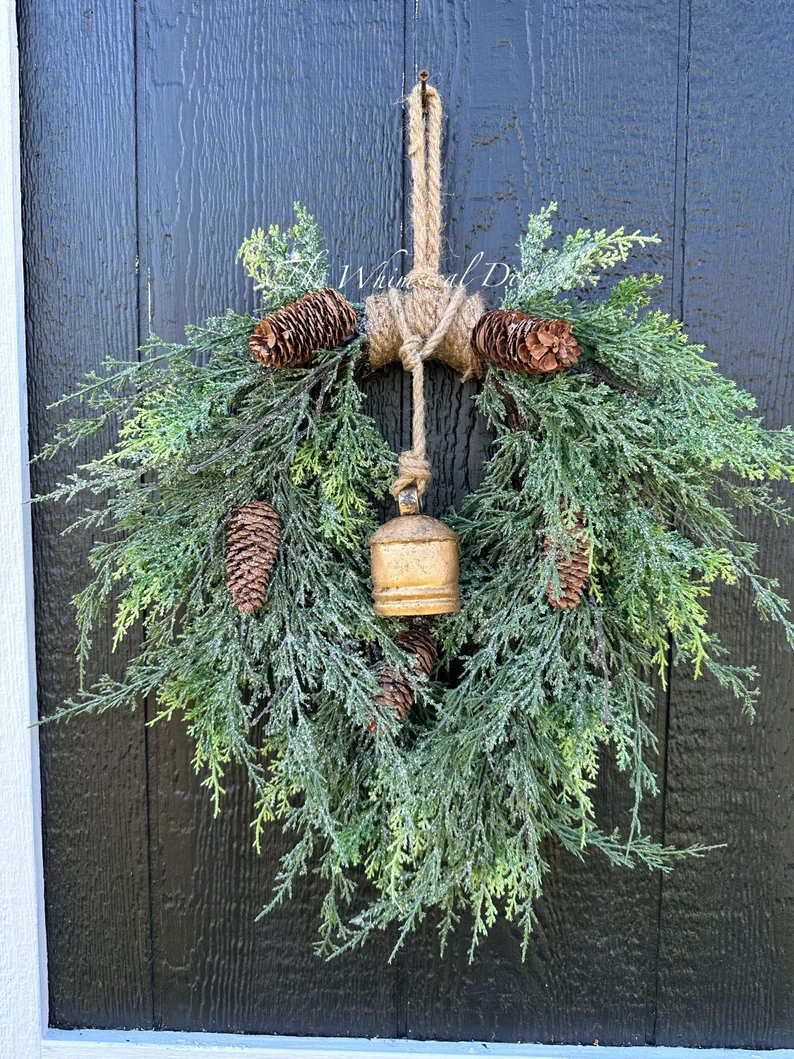 Another one of my favorites on this list is this particular Christmas wreath. It's so unique and made of frosted juniper and pine cones.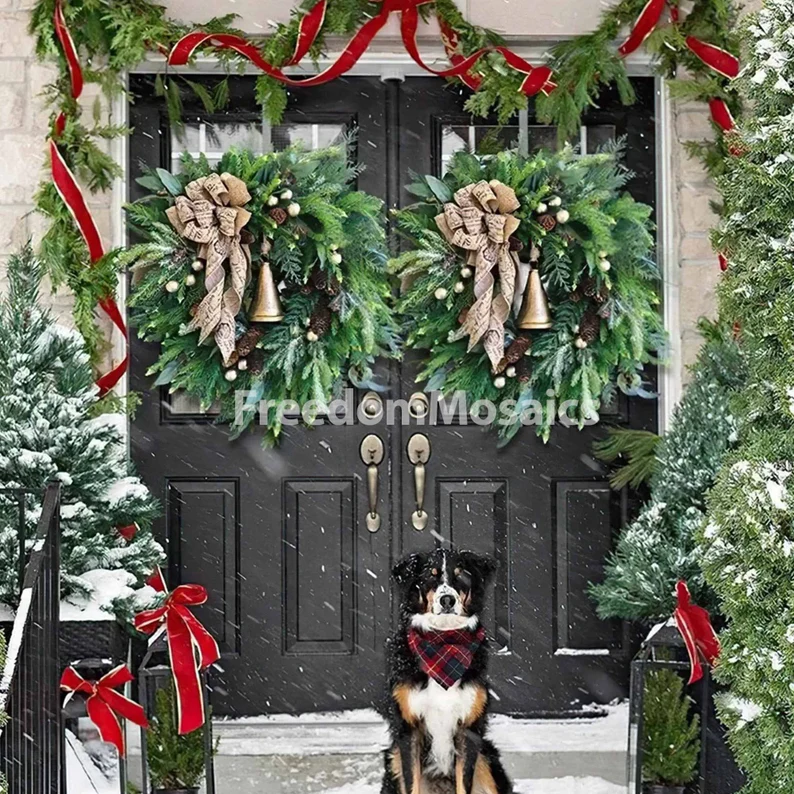 Perfect for any household who have double doors, this Christmas wreath will definitely bring a festive mood to any guest you welcome into your home!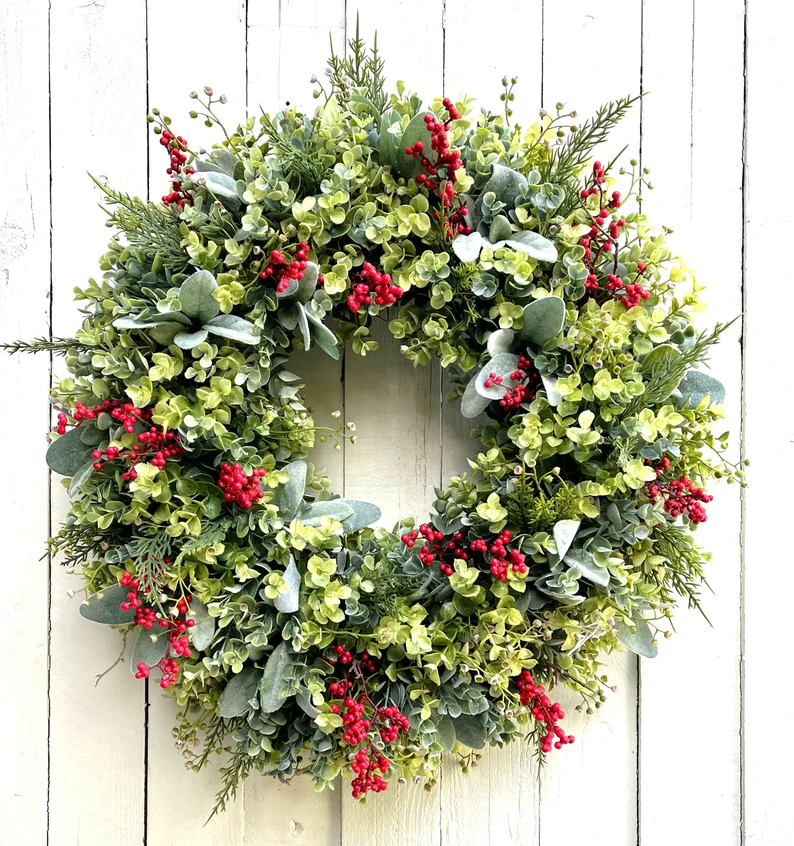 Fill your home with that joyous holiday cheer by decorating it with this holiday winter wreath made of lamb's ear and red berries.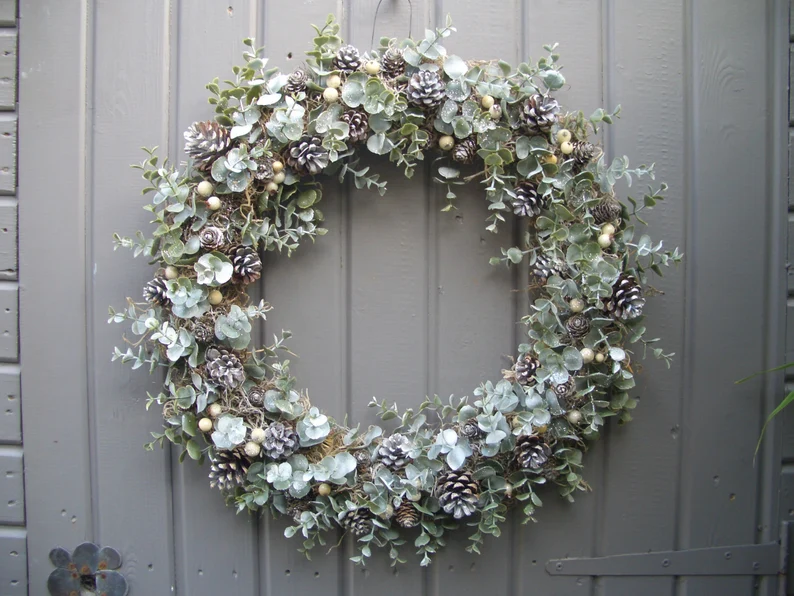 With natural moss, pines, snowberries, and frosted eucalyptus, this Christmas wreath is perfect for the upcoming winter season!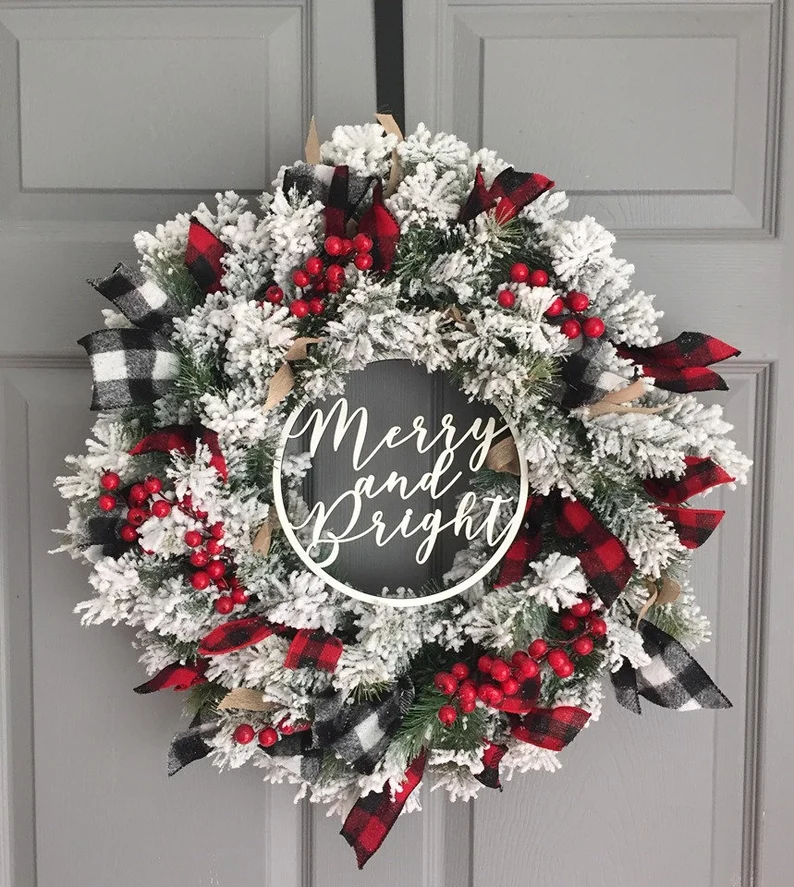 I just love plaid patterns on almost everything and Christmas wreaths are no exception to that! This one has a frosted design to give your home that winter wonderland feels.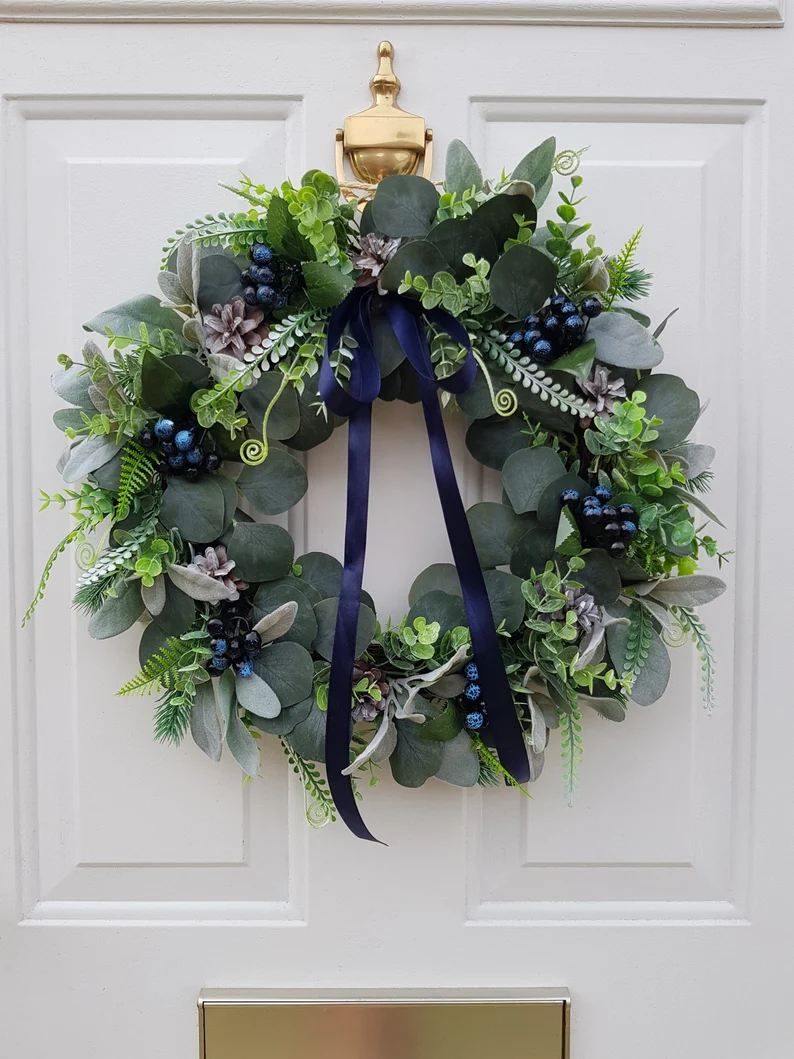 I just love the gorgeous, deep blue tones on this Christmas wreath! So elegant and classy!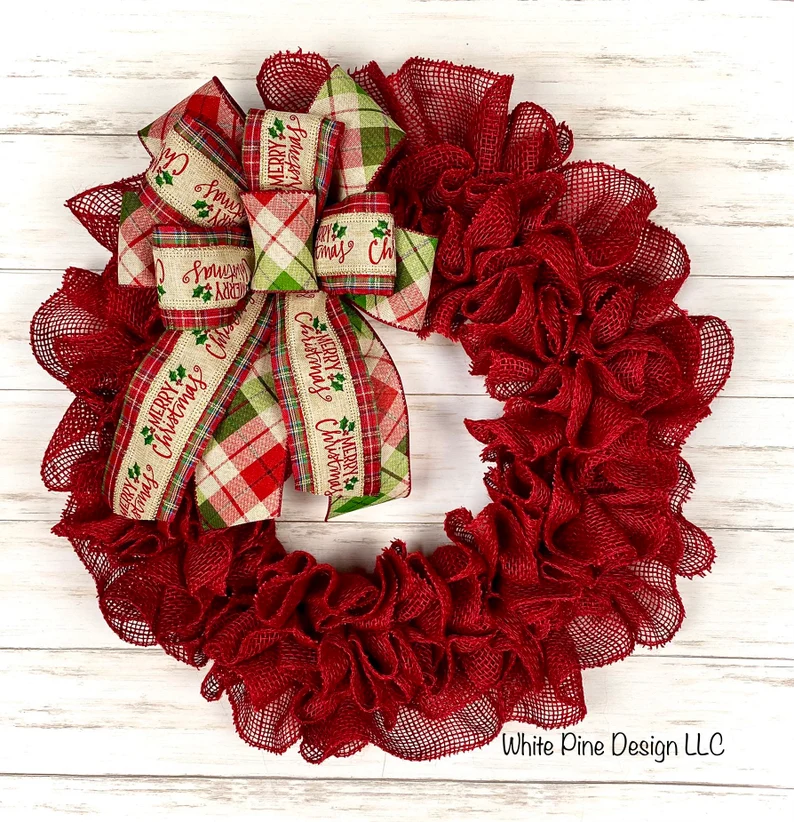 If you're looking for something completely unique, then you should definitely consider this Christmas burlap wreath! This will look so good on your front door.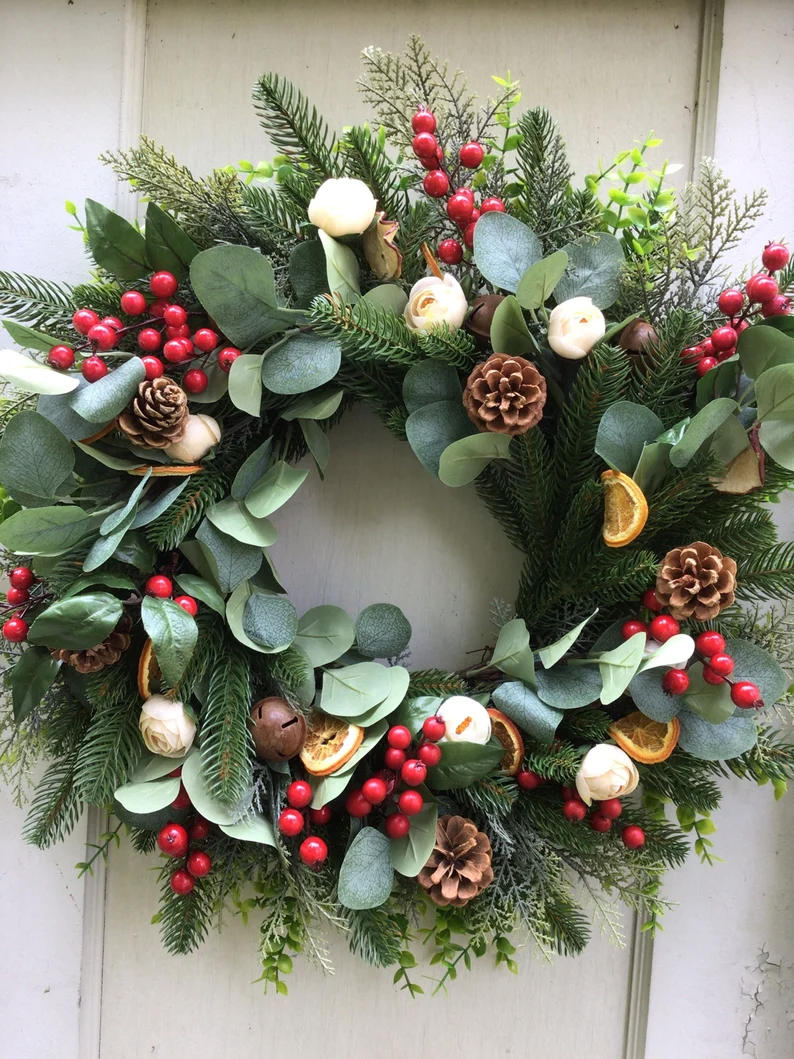 Another favorite of mine on this list! This Christmas wreath is just absolutely stunning! From the greenery to the silk flowers, pines, and dried pieces of fruit, it's the perfect wreath for any home.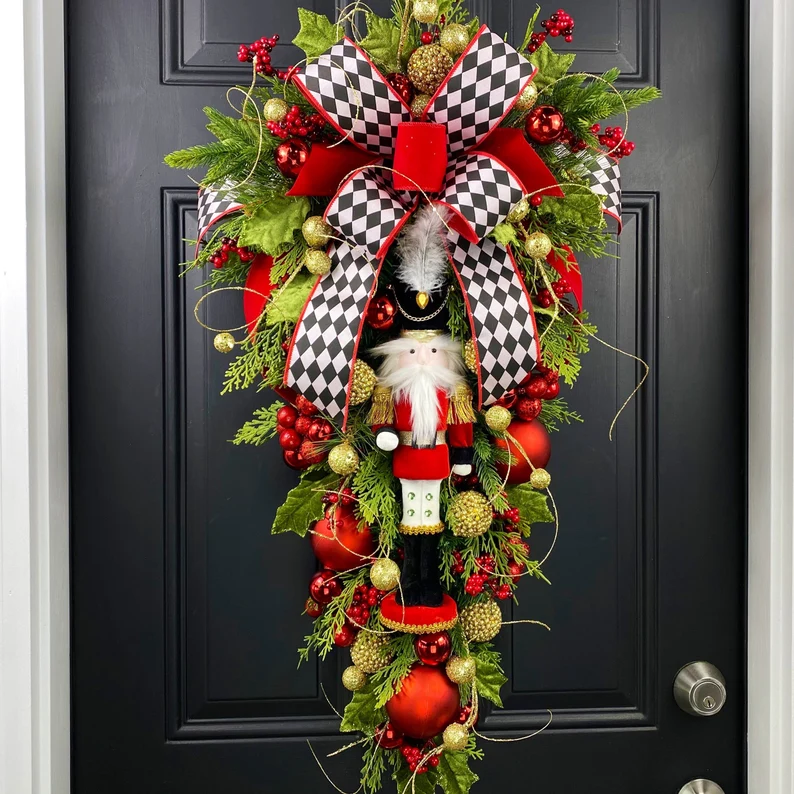 A totally unique Christmas wreath is this Nutcracker-themed piece. This will surely add a majestic touch to your holiday decorations.