Looking for easy fairy costume ideas to copy? Check out these awesome woodland fairy costumes for women for some magical ideas!
When it comes to picking costumes, few options captivate the imagination quite like woodland fairy costumes. These whimsical ensembles allow us to tap into the magical world of our childhood fantasies, where pixie dust, ethereal wings, and enchanting gardens come to life.
Whether it's for Halloween, a themed party, a Renaissance Faire, or simply a day when you want to infuse a touch of magic into reality, woodland fairy costumes offer a delightful way to express your creativity and embrace your inner enchantress! These fairy outfits take the fairycore aesthetic up a notch for a full-on costume.
Not sure what kind of fairy you want to be? Well, don't worry as I got your back! From the classic and graceful to the quirky and unique, these fairy costume ideas will help you channel your inner fairy with ease. Whether you're aiming for an elegant and ethereal look or a mischievous and darker vibe, I've got you covered!
Woodland Fairy Costume Ideas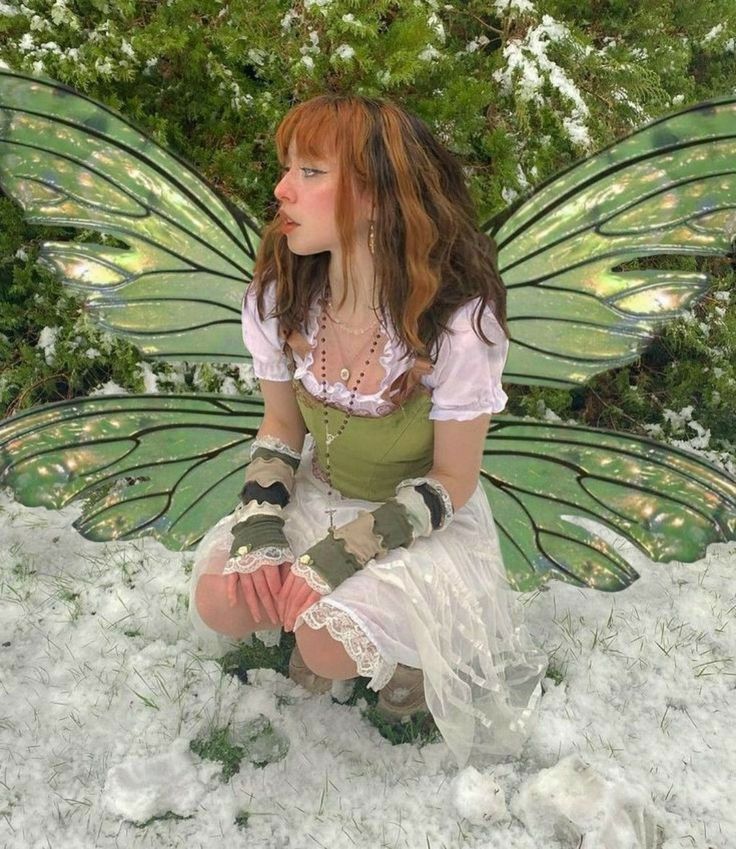 Green is such a lovely color to wear when donning your fairy costume. It makes you look like a nature fairy and it looks utterly gorgeous!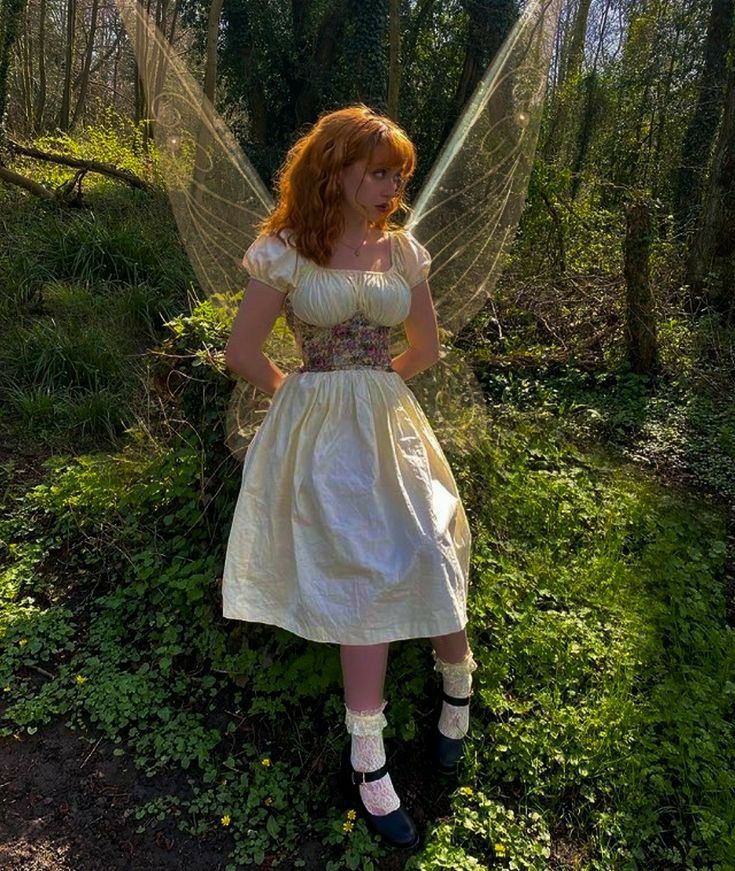 For a cottagecore fairy vibe, this is something to consider! You can use a dress like in the photo with the puffy sleeves and pair it with lacy accents like your socks. Add a corset to your fairy outfit and you're good to go!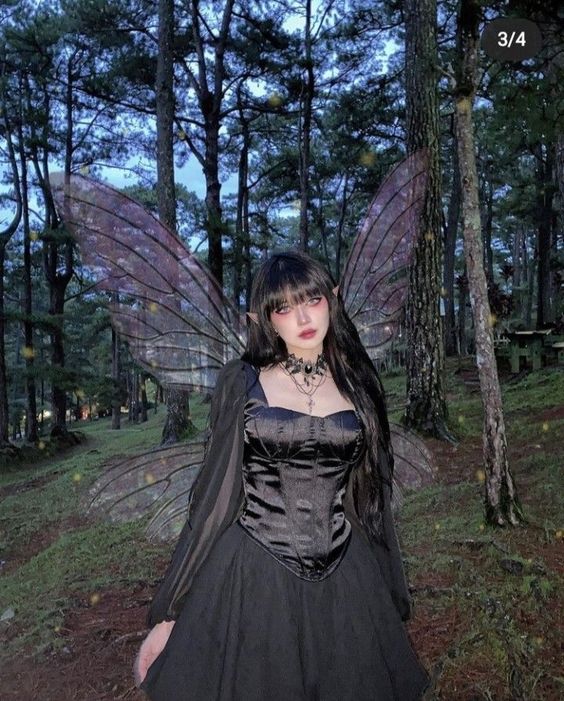 Planning to opt for a dark, gothic fairy look? Then you'll love this one for sure! I love how majestic the dress looks and you can pair it with matching black wings that shimmers at every angle.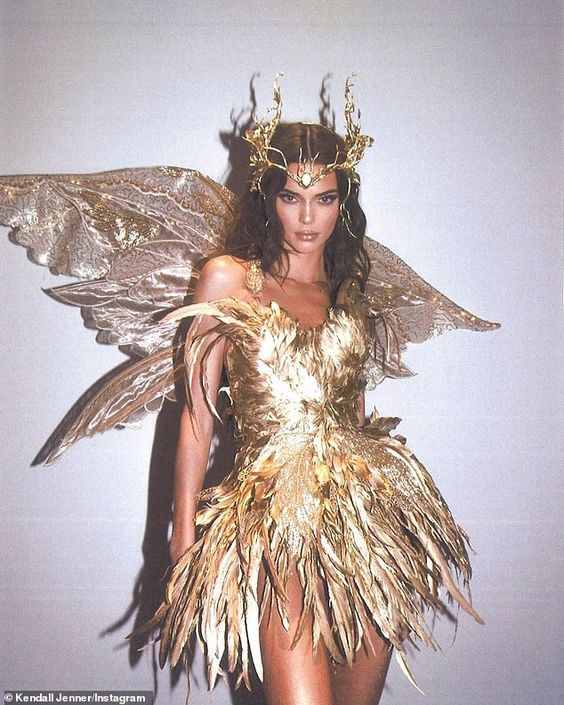 Take notes from Kendall Jenner's golden fairy look for your next costume! I'm loving the golden tones from this ensemble and it would look so beautiful on any skin tone!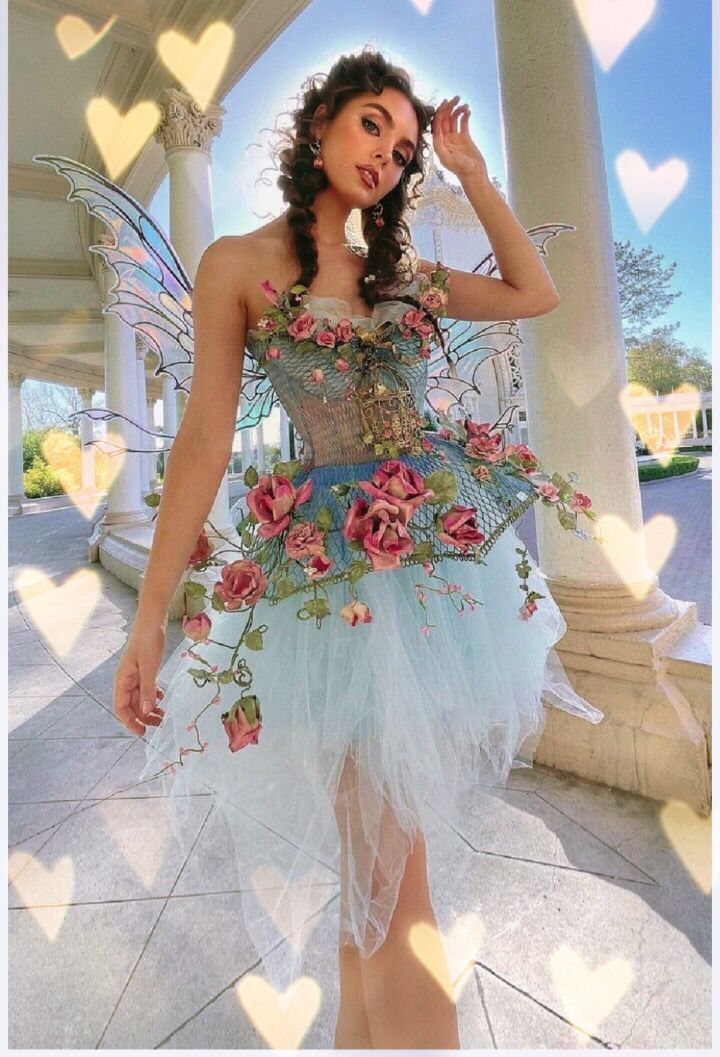 Add dainty, flowers and foliage accents to your fairy costume to achieve this stunning floral fairy look! It looks as if you've just stepped out from Barbie Fairytopia!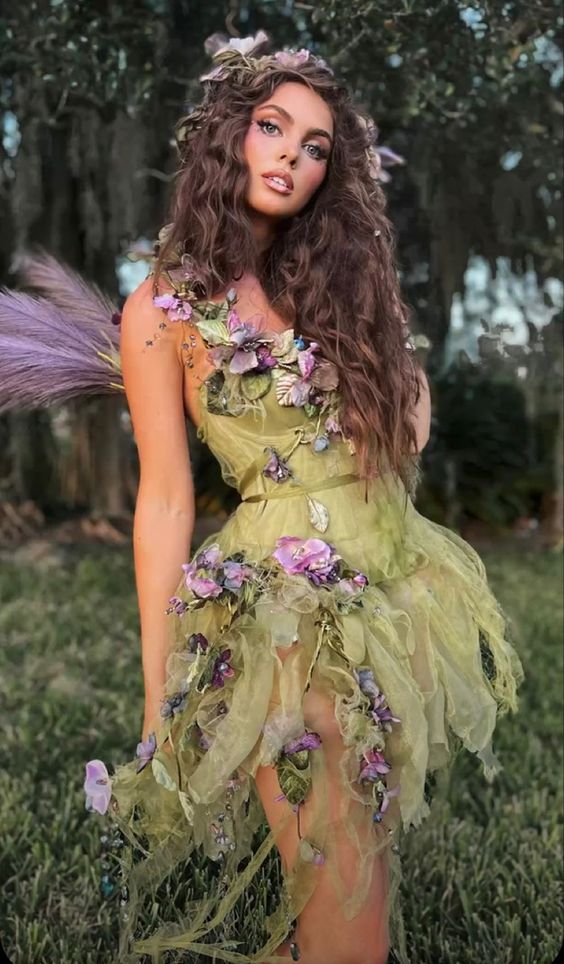 This version of Tinkerbell is so cute! Anything with floral accents and designs is just automatically so gorgeous to me. You can also add more floral touches to your hair like a flower crown to complete the look!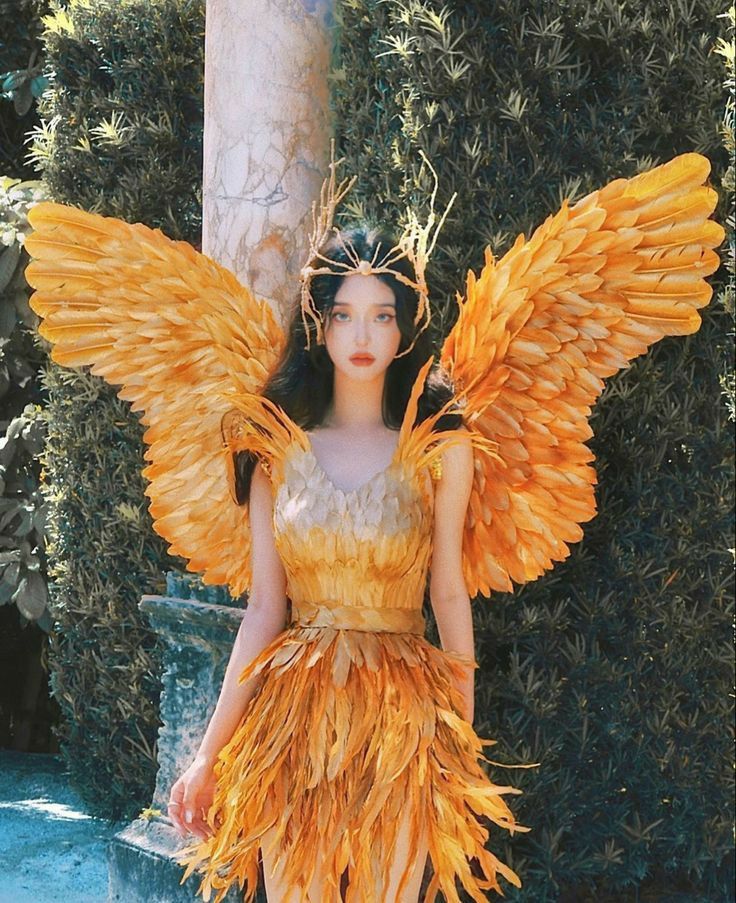 Here's another golden fairy look that you might love! It's one of my favorites from this list and I love how this costume's colors remind me of a gorgeous sunset!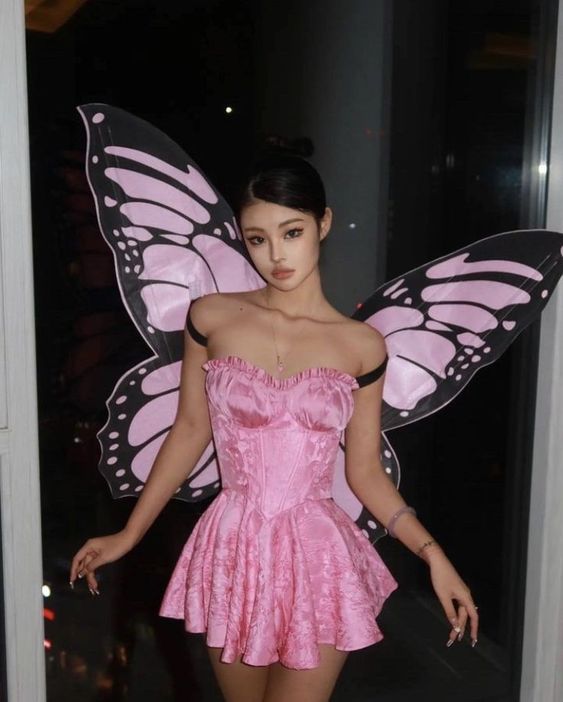 If you like to incorporate pink into your fairy costume, this is a cute reference to take inspiration from! I love the butterfly wing design and the dainty, flirty pink dress!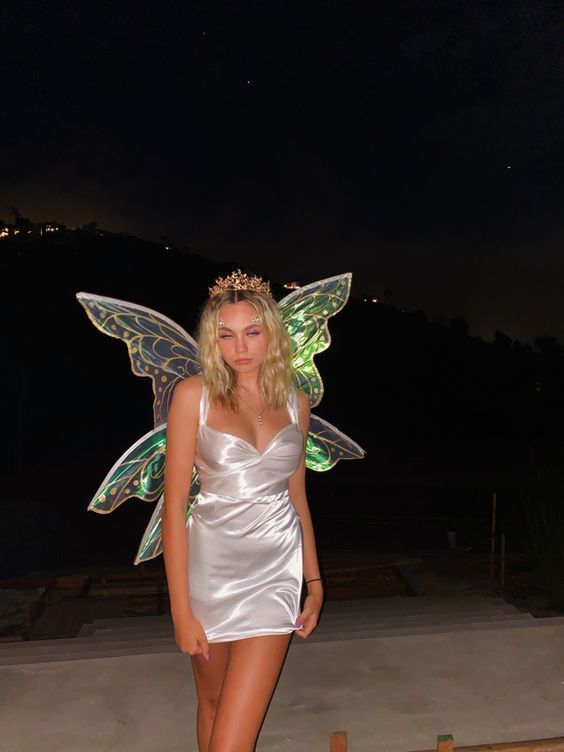 If you want a simple DIY fairy costume that you can whip out at the last minute, then grab your favorite satin dress from your wardrobe and complete the look with a pair of fairy wings!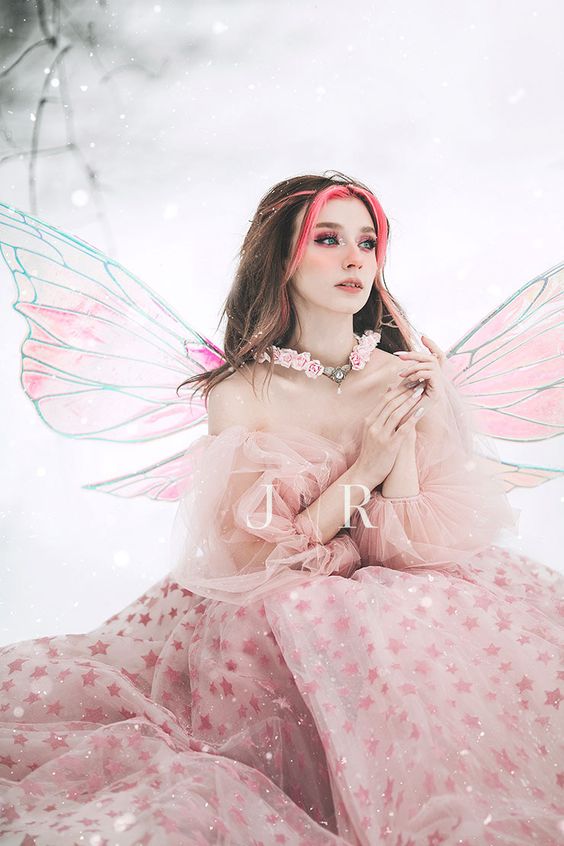 This pink, ethereal fairy dress looks utterly amazing! This would look so good in the pictures too! If you want to wear a long, fluffy dress for your fairy costume, this is it!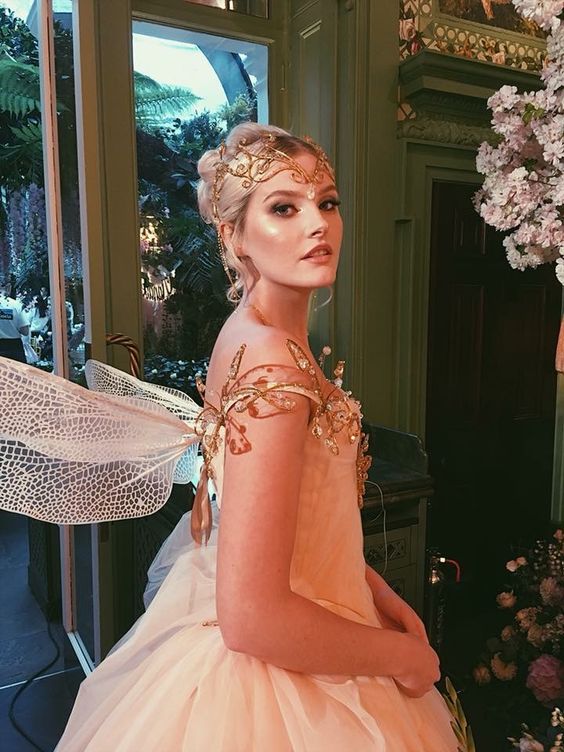 This gilded fairy costume is both stunning and minimalistic! If you don't want to get too fussy with your fairy aesthetic, this is a nice option to consider! Sometimes, less is definitely more!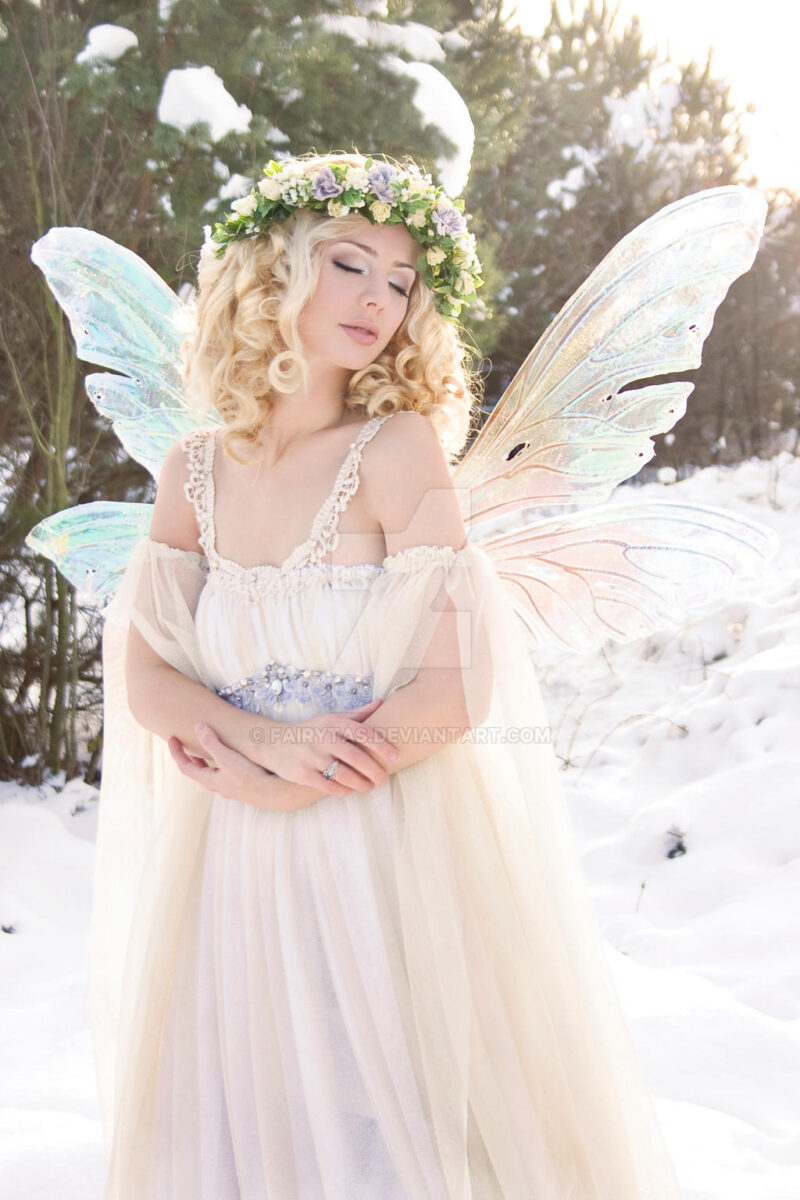 Just how heavenly does this fairy costume look? The off-shoulder dress gives this such an angelic and ethereal touch! Add a flower crown for that vibrant pops of color!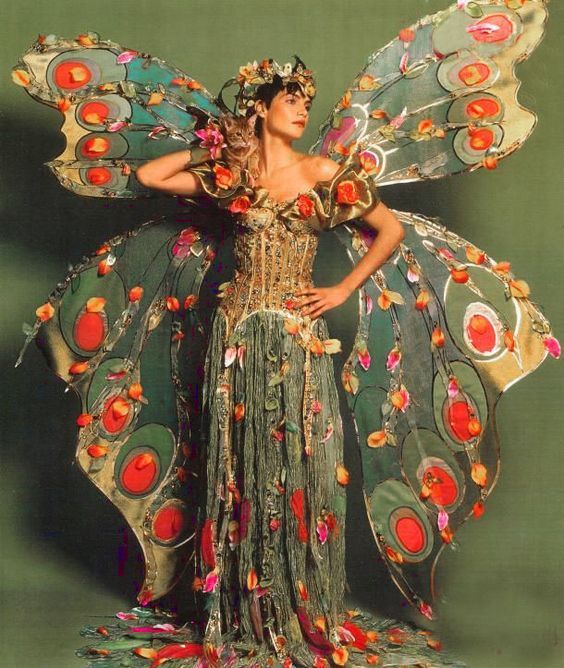 I'm loving this moth-themed fairy look! Another favorite of mine on this list definitely! From the gorgeous green hues to the bright red color accents, it's just utterly perfect.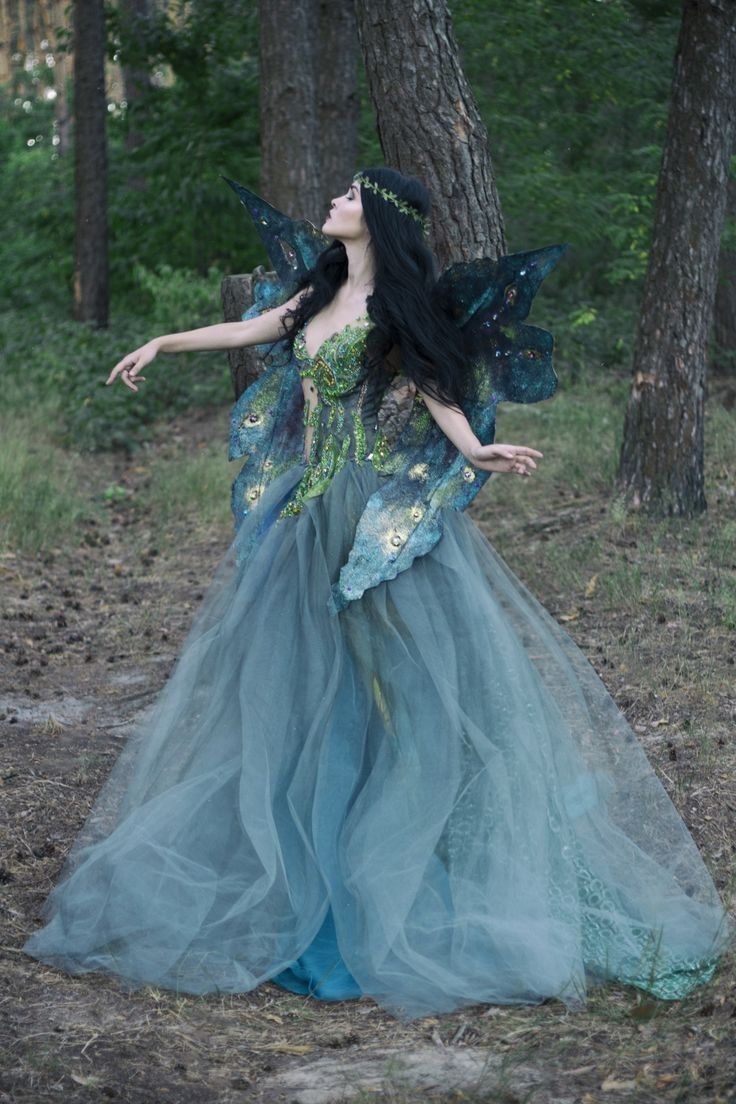 Not a fan of warm colors? Then you might like this stunning blue hue for your fairy gown or dress! Opt for a deeper shade of blue for your wings for a subtle contrast.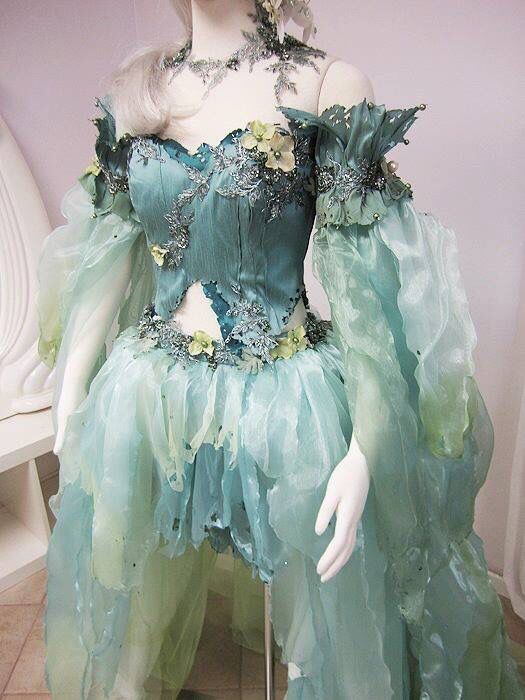 Here's another cool-toned fairy dress you can use for your next fairy costume! You're sure to look like a beautiful water nymph with this dress on!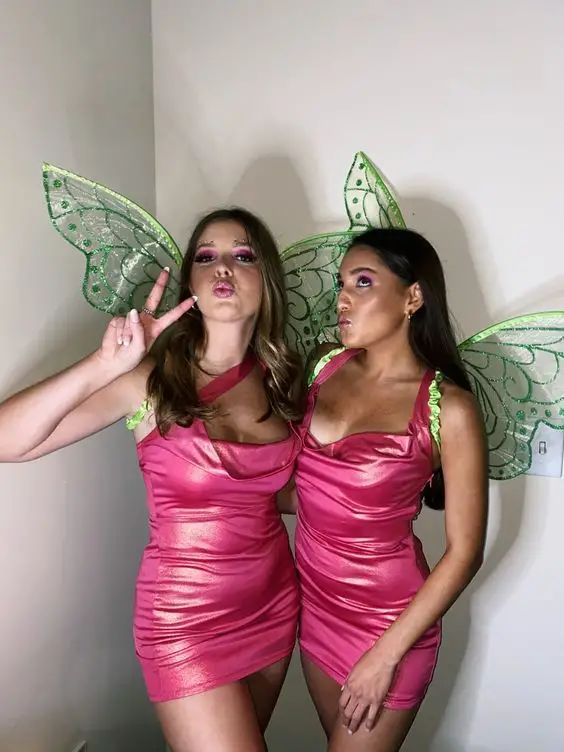 Going to a costume party with your bestie? Then why not opt for matching fairy dresses with them? It would look so cute!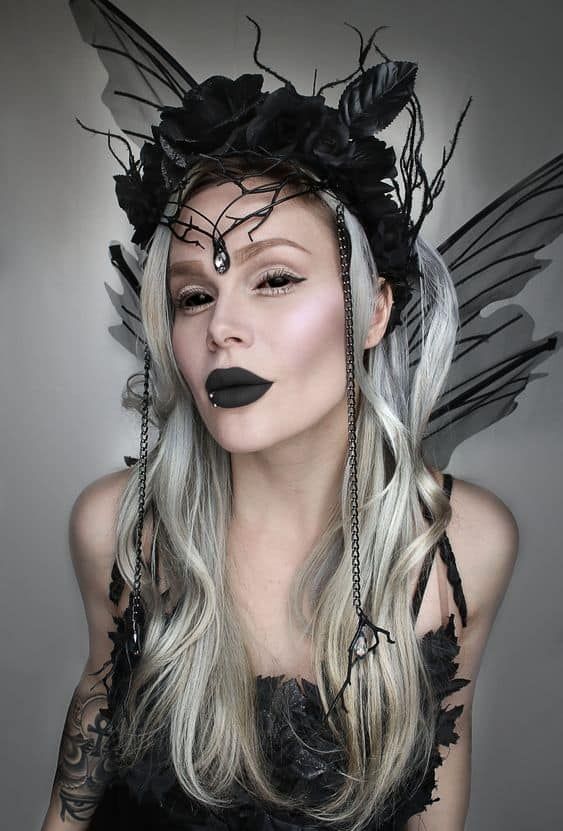 This gothic dark fairy look is perfect for those who want to look edgy while keeping that ethereal vibe. Complete the look with a black lipstick and you'll look gorgeous!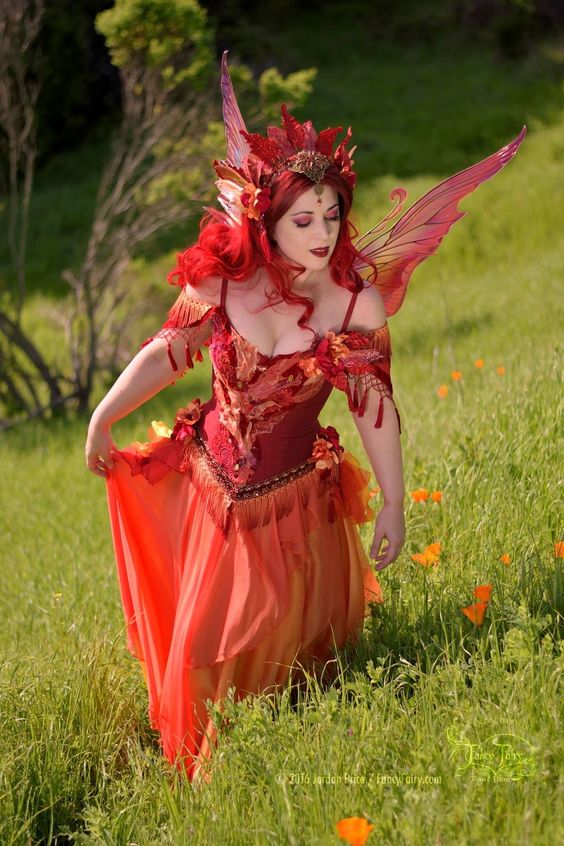 For a fiery fairy costume, you're going to love this one! As someone who loves the color red, this has my heart instantly!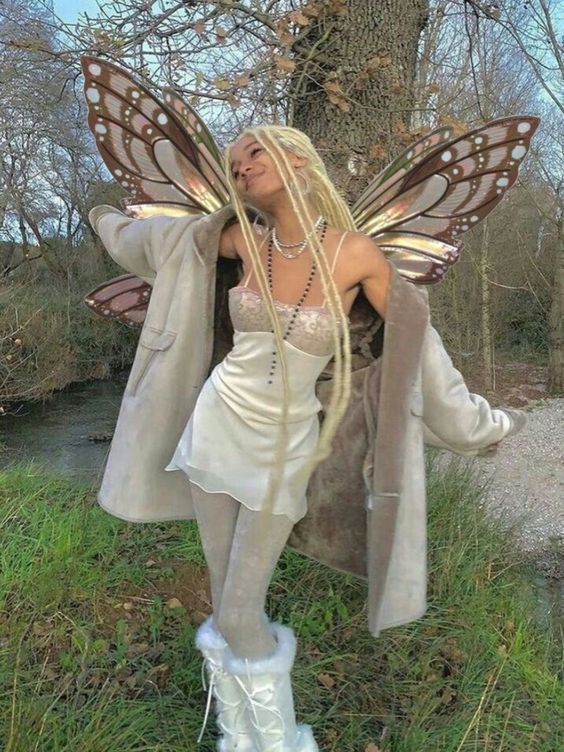 For a casual fairy costume that you can wear daily, you're going to love this one! The cool, frosty colors also make this perfect for the winter season.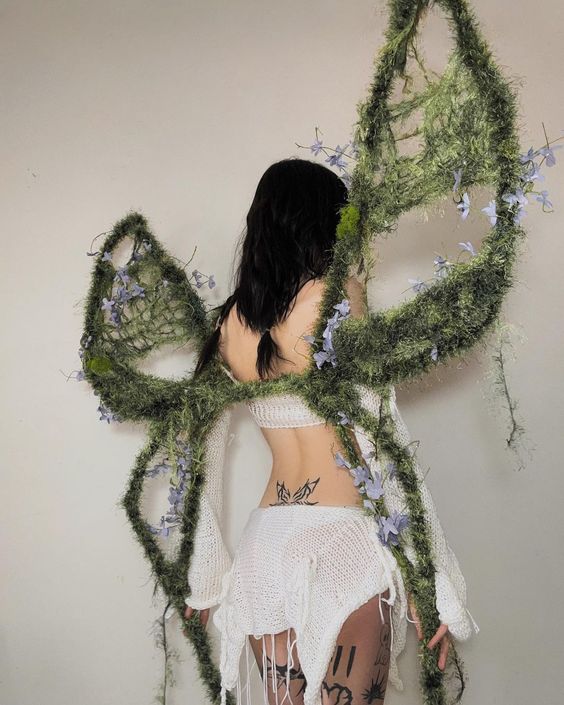 Here's a unique way to do your fairy wings! You can use some foliage to outline your wings and add some floral accents of your choice!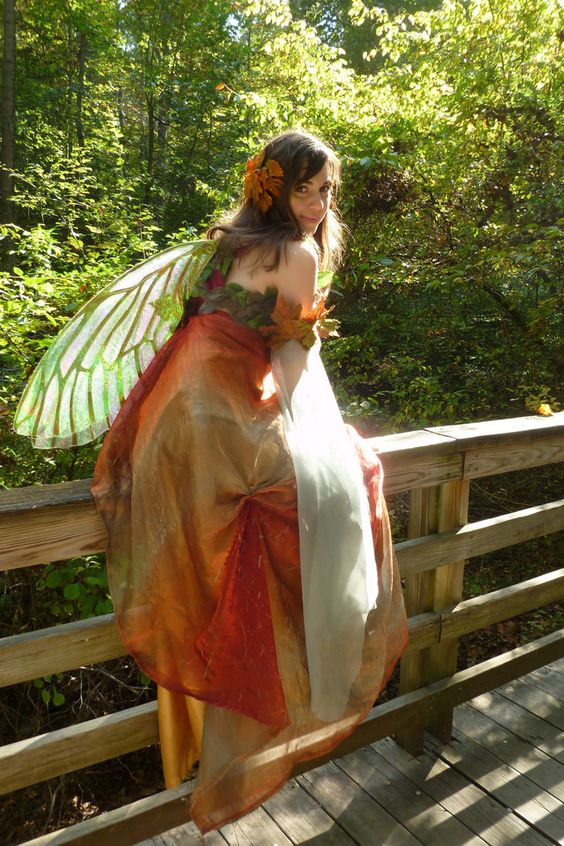 Perfect for the fall season, I am loving the warm, earthy tones of this particular fairy costume! It's just utterly stunning! I can totally imagine myself wearing this while walking through colorful, fallen leaves.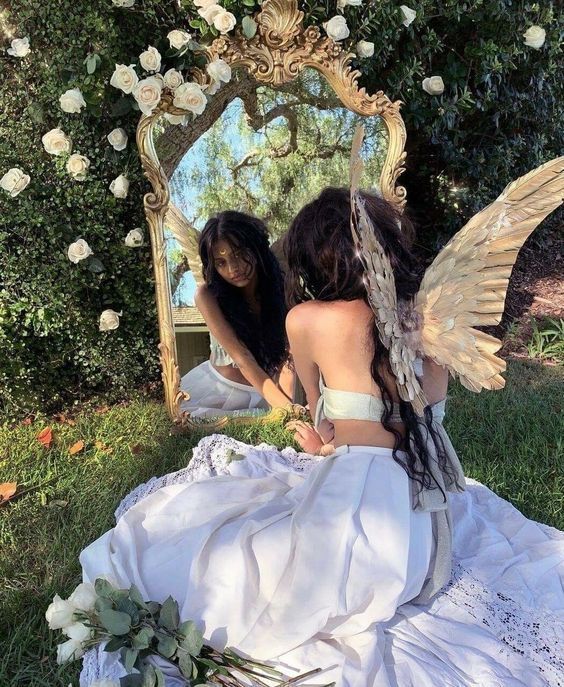 If you like to wear something flowy and comfortable, this is a costume you might want to consider! This really pulls off an ethereal, goddess-like fairy vibe.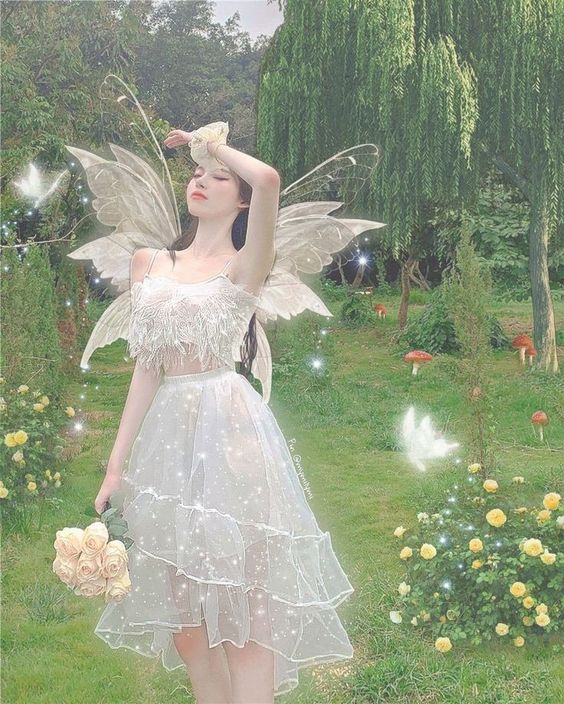 If you want your fairy costume to sparkle and shine, consider getting a similar fabric to this fairy dress right here! Having a somewhat see-through fabric would also look very pretty!
Here's another warm, earth-toned dress you can use for your fairy costume! You're sure to look like an ethereal woodland creature!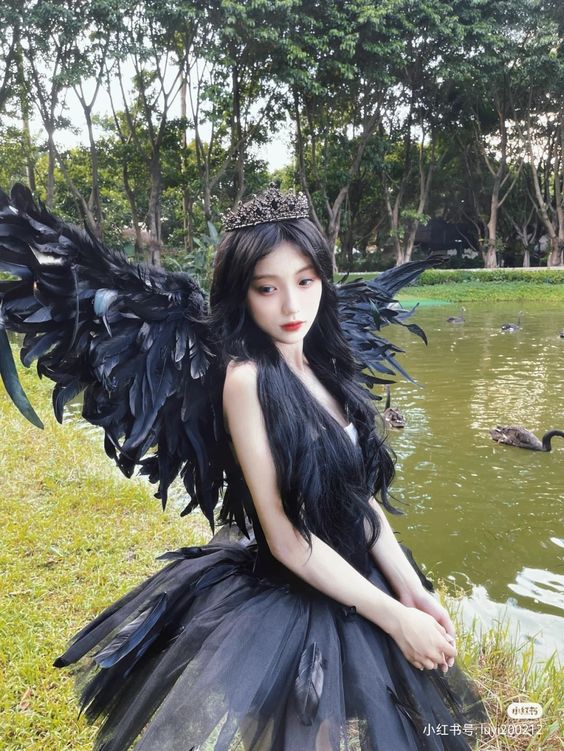 Looking to get that black swan vibe for your fairy outfit? Then here's some nice inspo for you! I highly suggest going for a feathery vibe for your wings instead of the dainty, butterfly ones you usually see.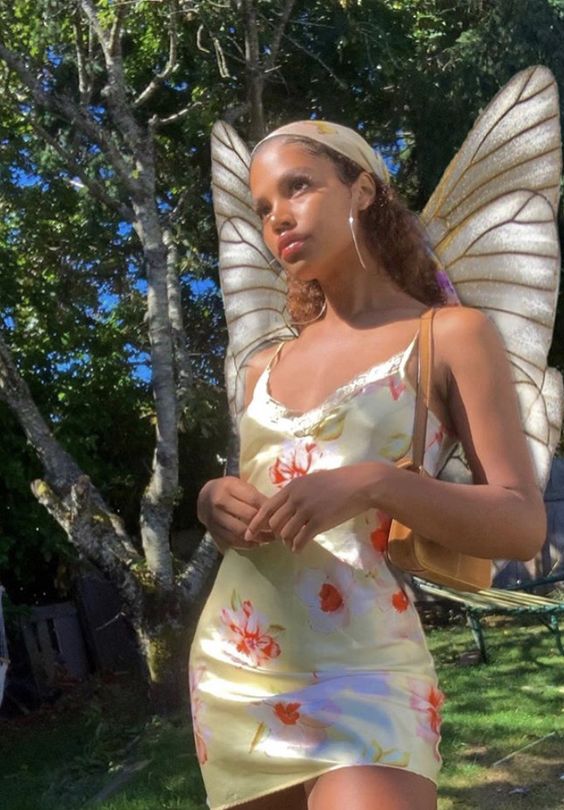 Sometimes, to complete a fairy look, all you need is a cute summer dress and a pair of wings that will match!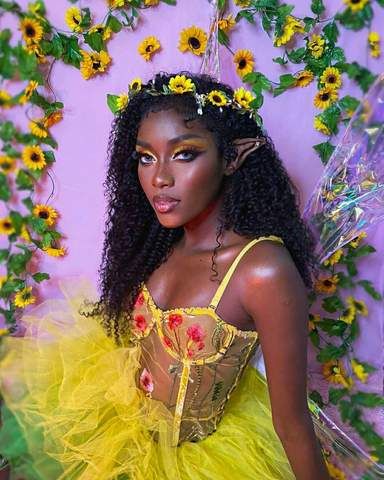 I am utterly in love with this floral yellow dress for a fairy costume! It looks so pretty and perfect for anyone looking for that cottagecore vibe for their fairy inspo.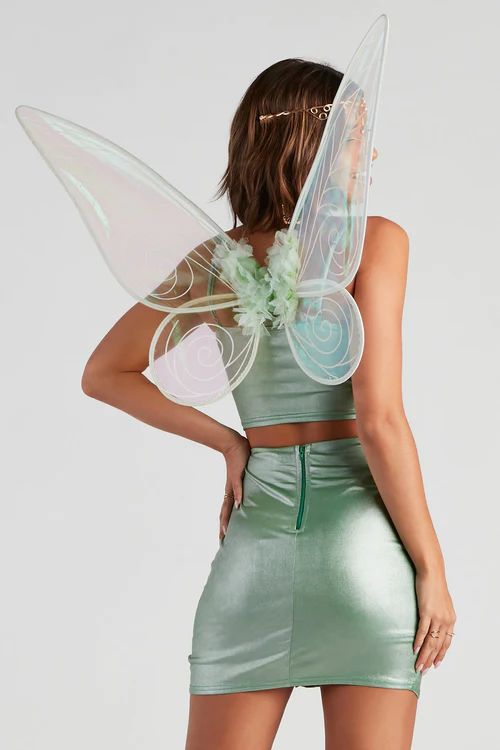 Add a modern touch to your fairy outfit by using cute ensembles you already have in your wardrobe. Now all you need is to pick out a pair of fairy wings that will match!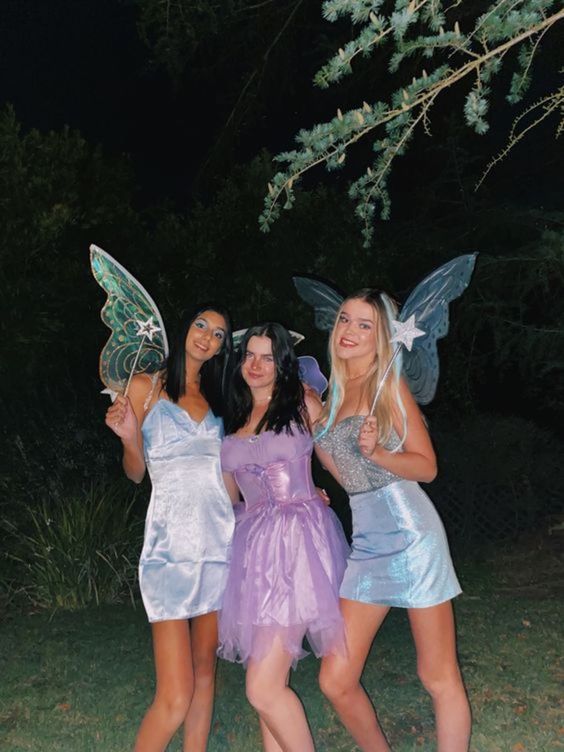 Going to party with your besties this Halloween season? Why not go as a group of fairies this year? You guys can mix and match colors that would reflect fairy-like qualities!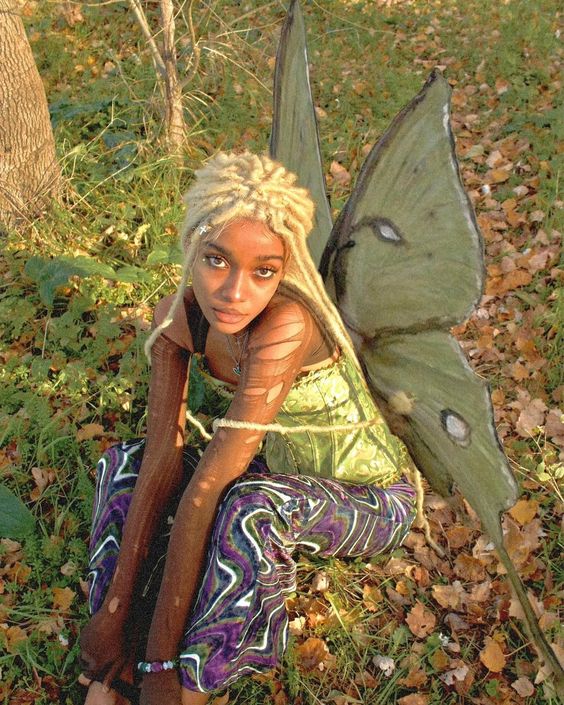 This casual, colorful, cottagecore fit would look so cute as a fairy costume as well! The best part? You can style this however you want! But using vibrant colors and unique patterns will make your costume a lot more eye-catching!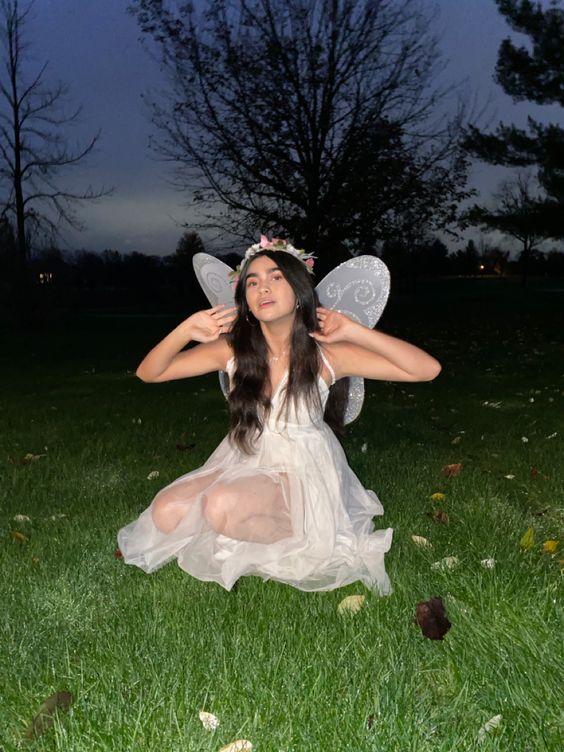 If you prefer to have very minimal color or aesthetic on your fairy costume, you might want to try this one out! This all-white fairy ensemble has this angelic vibe that's just cute!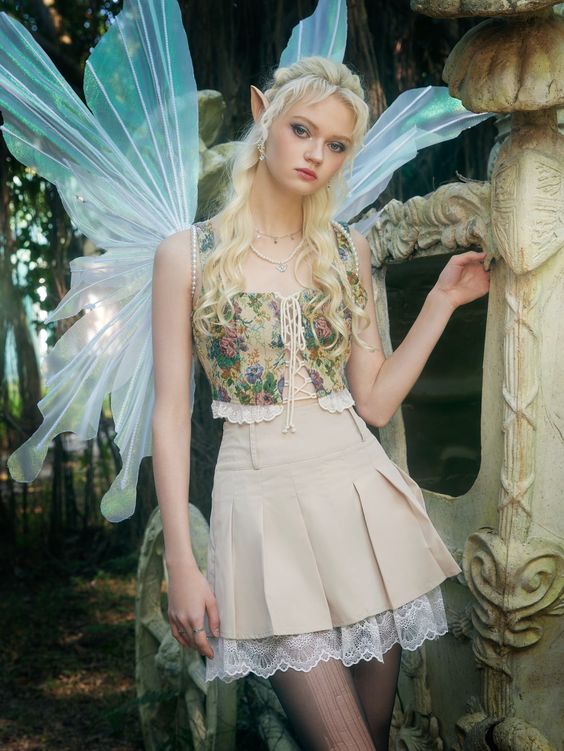 This particular fairy costume is giving me Reinassance Era vibes with a more modern flair!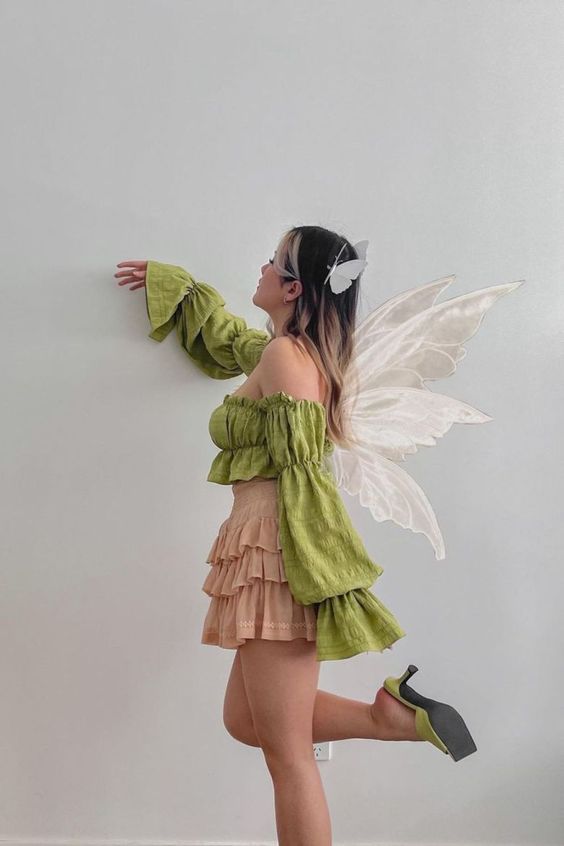 Want a no-fuss fairy costume? Pick out the cutest pieces from your closet that will fit your modern fairy aesthetic and you're good to go! Don't forget the fairy wings though!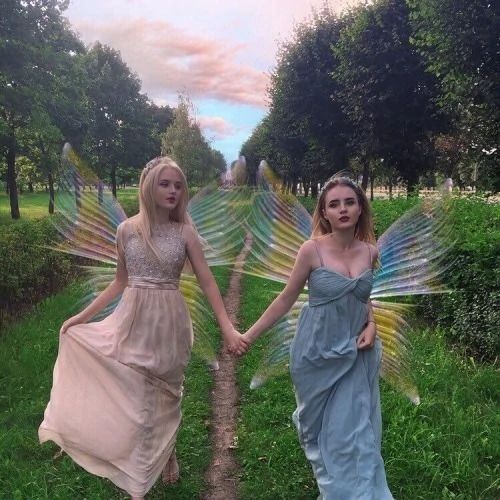 What's better than being a fairy for Halloween? Being a fairy with your best girl! You can have matching costumes with them in different colors.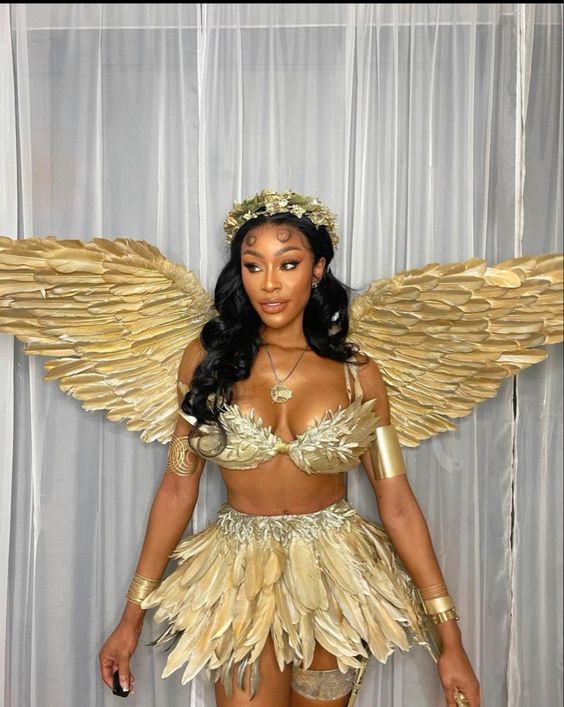 This golden fairy look is somewhat reminiscent of the fairy costume Kendall Jenner had last Halloween. But you can customize this look to better suit your preferences!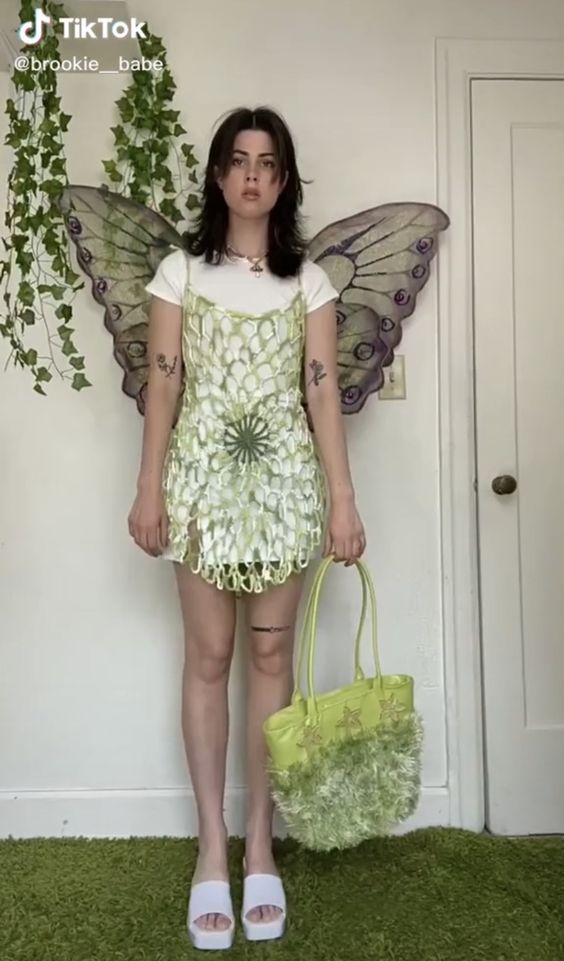 For a casual fairy outfit that you can wear as you run your errands, you might want to try this out!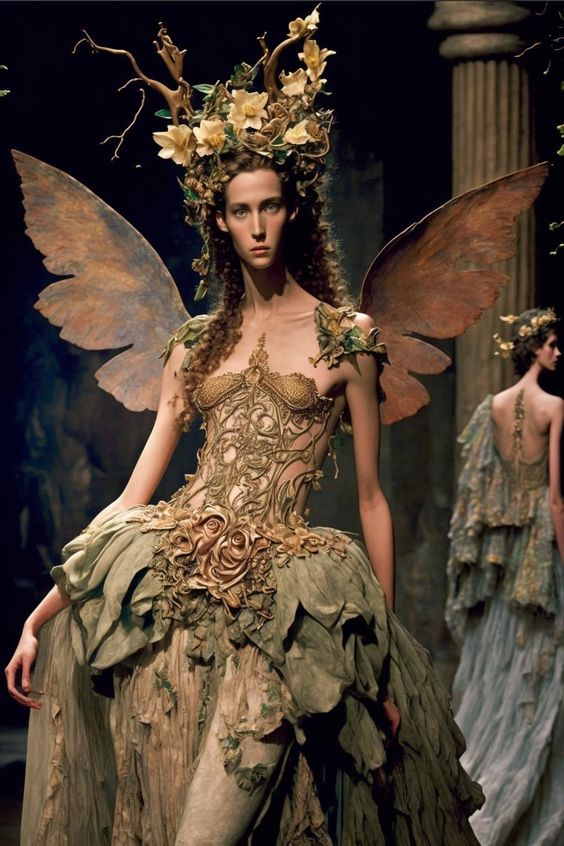 If you're looking for a fairy costume that gives medieval, woodland creature vibes, this is it! Another favorite of mine on this list, without a doubt!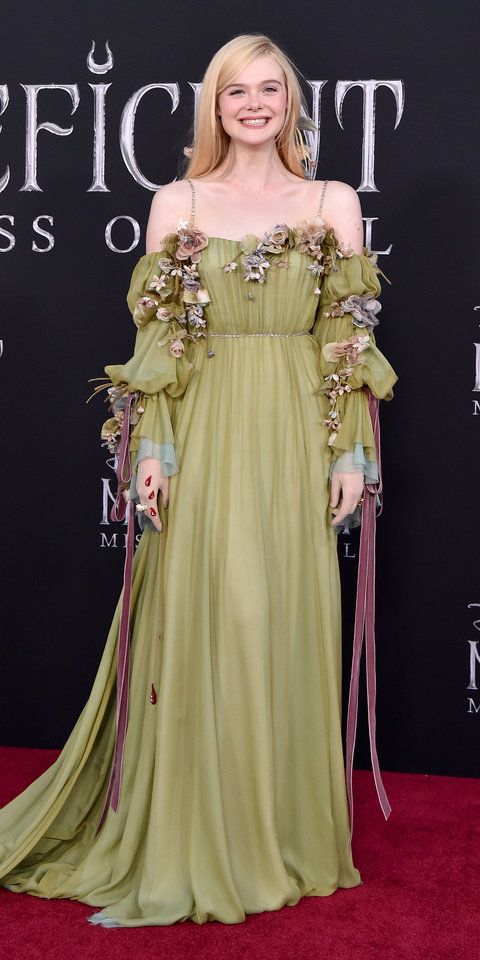 When it comes to fairy looks and costumes, Elle Fanning is one of my biggest inspirations. Especially her looks while she was promoting Maleficent!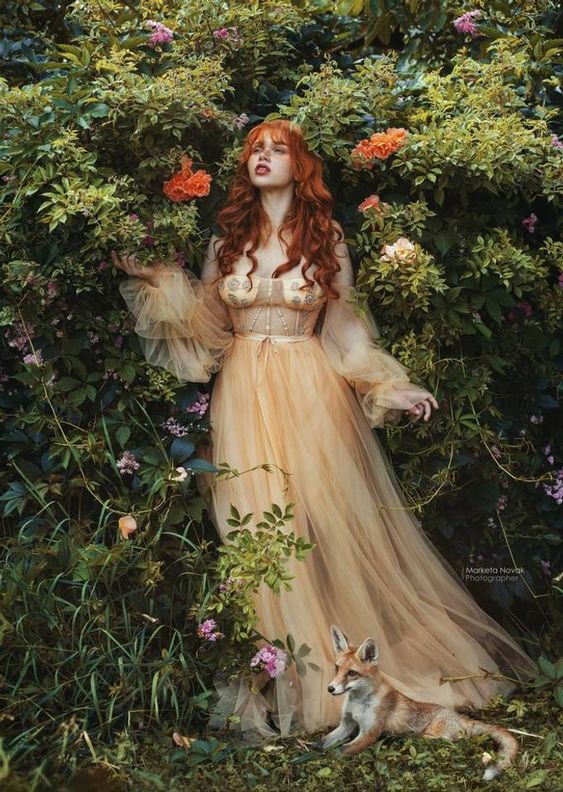 This yellow, ethereal gown is breathtaking! All you need is a pair of fairy wings to really tie this whole look together!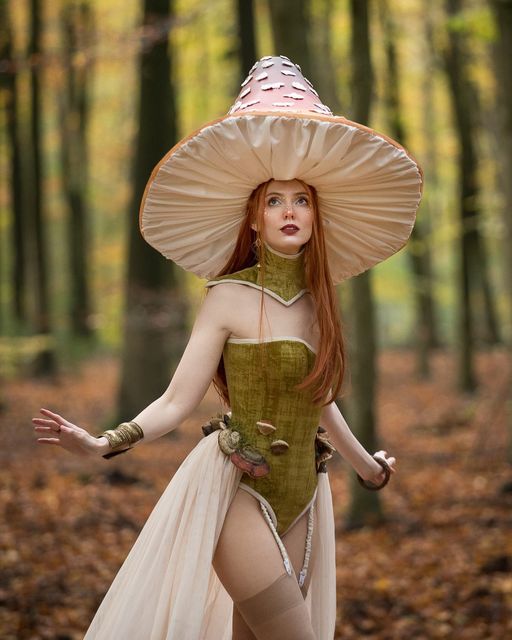 Not all fairies look like your typical Tinkerbell. You can add some details to make your look a lot more unique like a mushroom headdress in this photo!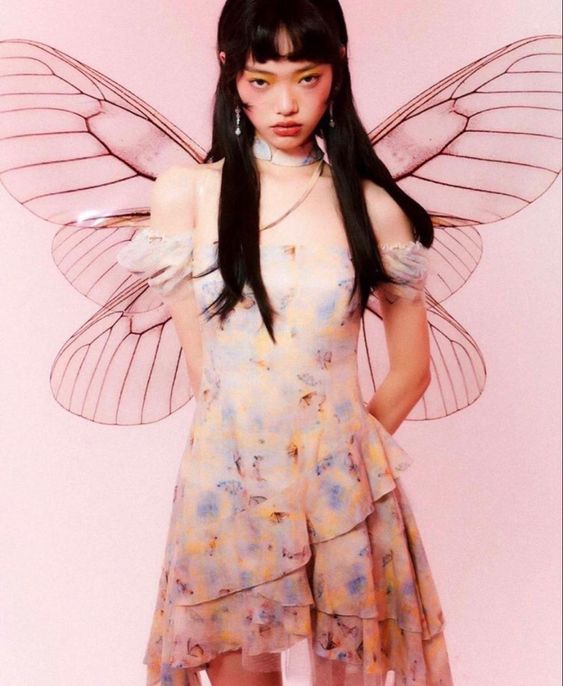 Here's another casual fairy look you can easily recreate for your easy DIY costume! You can choose a dress with pretty floral accents or something entirely unique!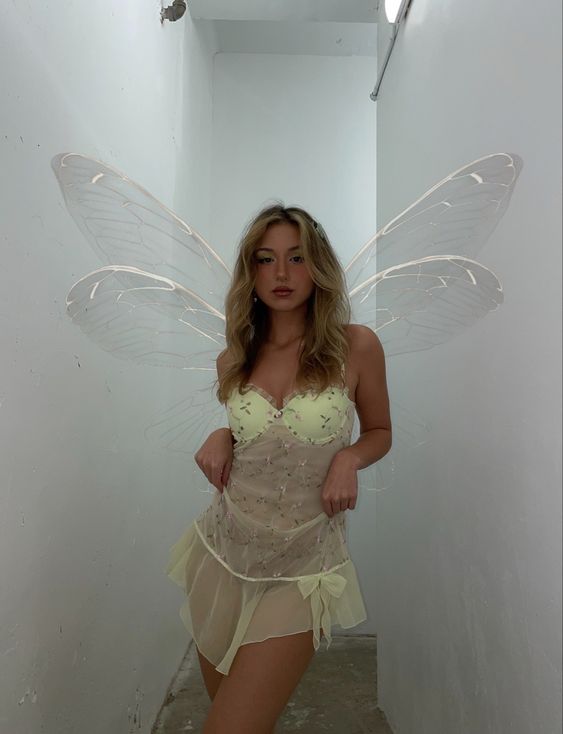 Make your lingerie multi-use by wearing them for your fairy costumes for women as well! If you want to incorporate a bit of sexiness into your fairy outfit, this is the way to go!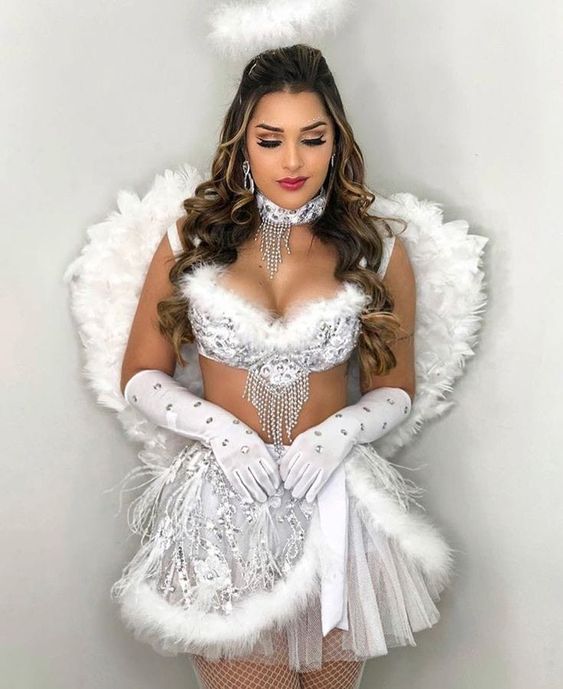 This angelic fairy costume idea would fit the winter season so much! You're sure to turn heads wherever you go!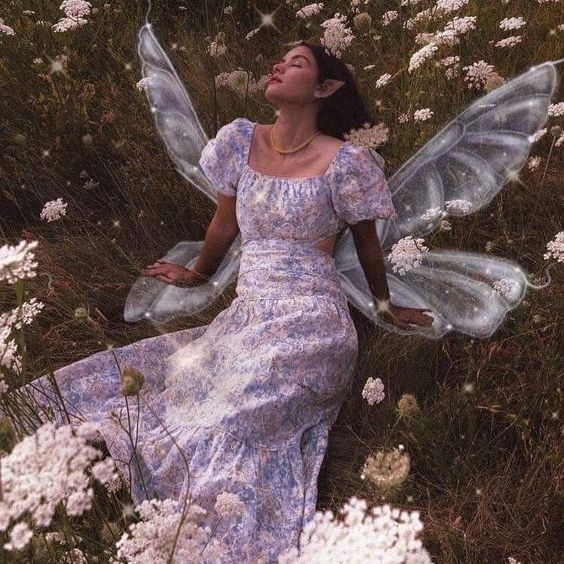 These cottagecore dresses are so trendy these days and I can totally see why! Not to mention, they will fit your fairy costume idea just as well!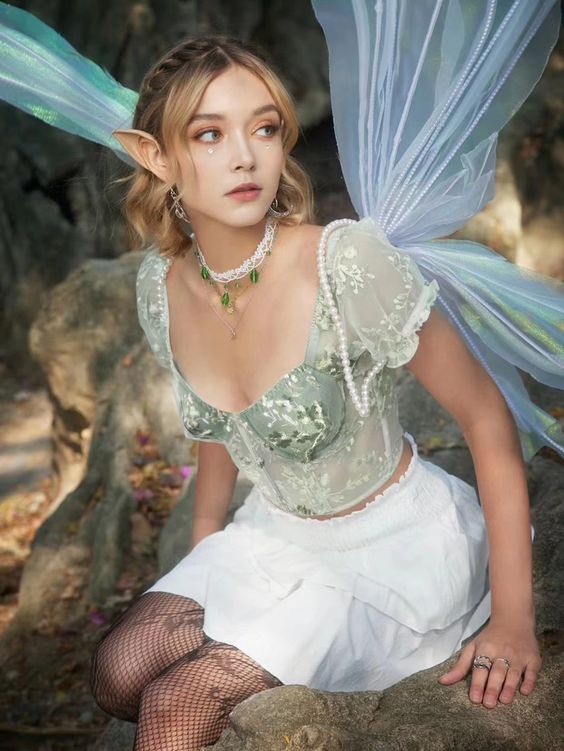 An embroidered, lacy top can sometimes be all you need to complete your fairy costume idea! Pair it with a mini or maxi skirt with the same floral or lace embroidery and you'll be perfect!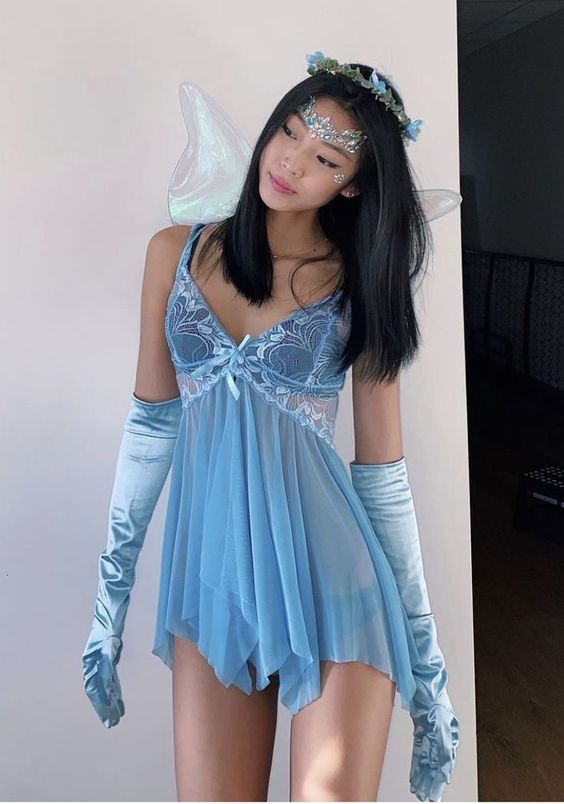 This bright blue fairy look would be such a cool costume during the spring and summer seasons! It's so refreshing in the eyes and look utterly stunning!