Stay on trend with these super classic preppy nails designs!
A perfect set of well-manicured nails have undoubtedly become a staple to every girl's whole look. Many of us want to express our style and show off our aesthetics through our nails, and no look is ever complete without them.
Regardless of whether you're sporting sharp and sleek stiletto nails to more rounded almond cuts, I'm sure you know how many different types of nail designs are popular right now! Seriously: Pinterest is just flooded with ultra-trendy nails.
But if you want to go with something more classic, preppy nails might be right up your alley. There's a reason why preppy never goes out of style!
Today we're sharing our favorite preppy nails designs that are both feminine and classy. There's something for everyone here whether you're ultra preppy or just enjoy a touch of Gossip Girl prep!
Best Preppy Nail Ideas To Copy
I've rounded up the best preppy nail ideas to copy that are sure to bring out the confident, preppy girl in you. Enjoy!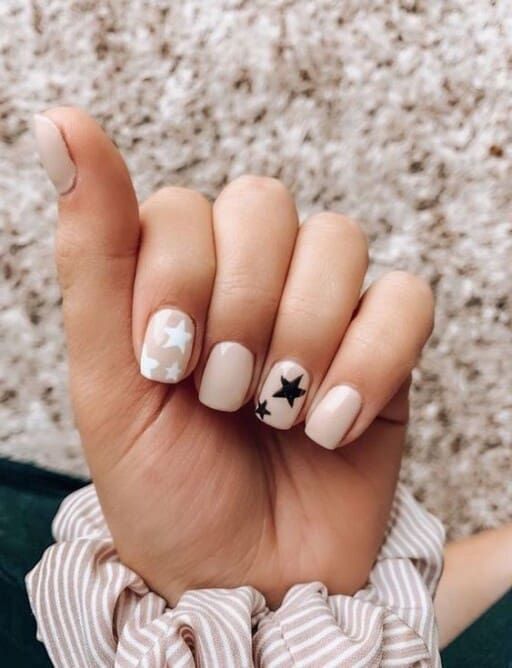 Shine like the star you are with this starry design! I love that the main color used for the nails is a beige color that isn't too overwhelming or tacky.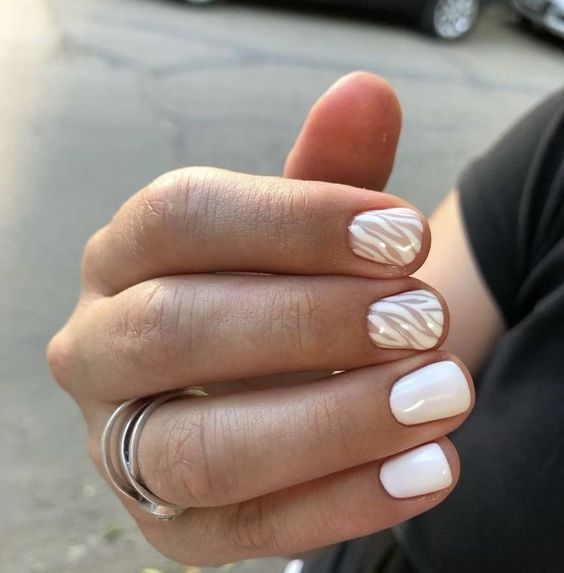 These white zebra preppy nails honestly just look so pretty and the colors used make them look so elegant! I feel that this design is preppy because it does incorporates a trend but keeps the colors simple.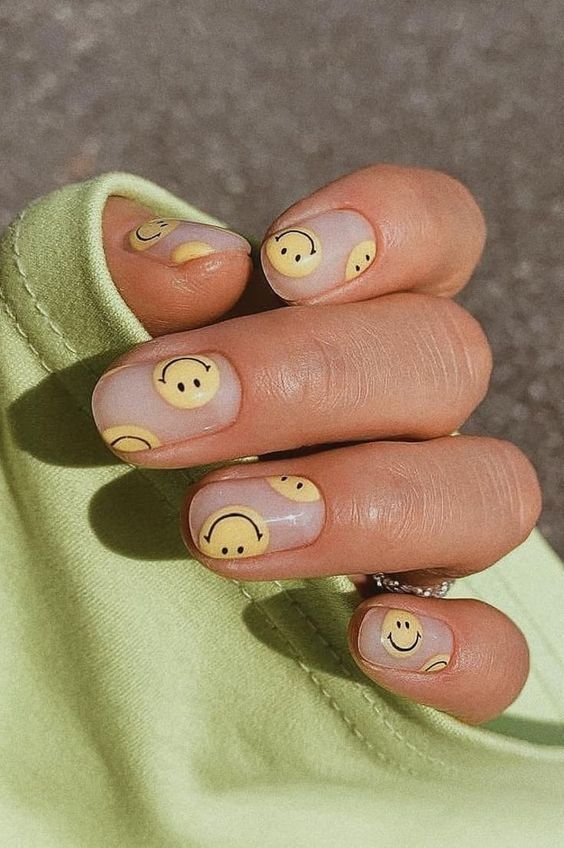 Express your most joyous self and spread happiness with this cute smiley nail art!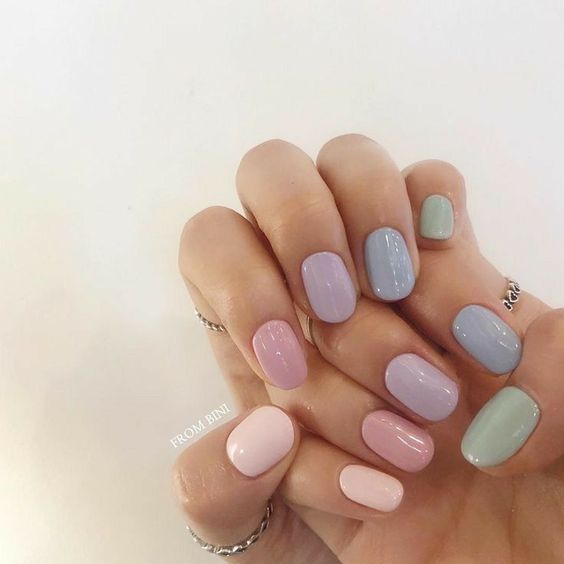 Pastel colors are probably every preppy girl's staple and I totally get the hype! Just look how cute these colors are!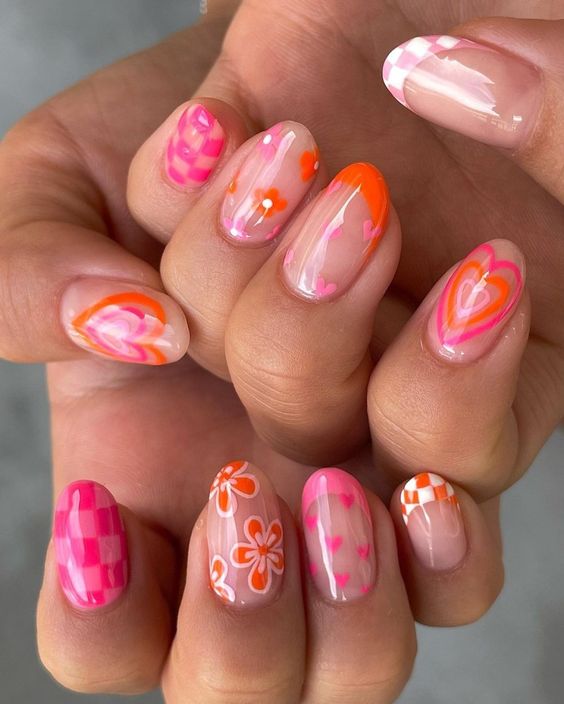 I am totally obsessed with the varying elements created for this nail art! I love the colors used, the hearts, the flowers, and the plaid patterns! They all work so well together!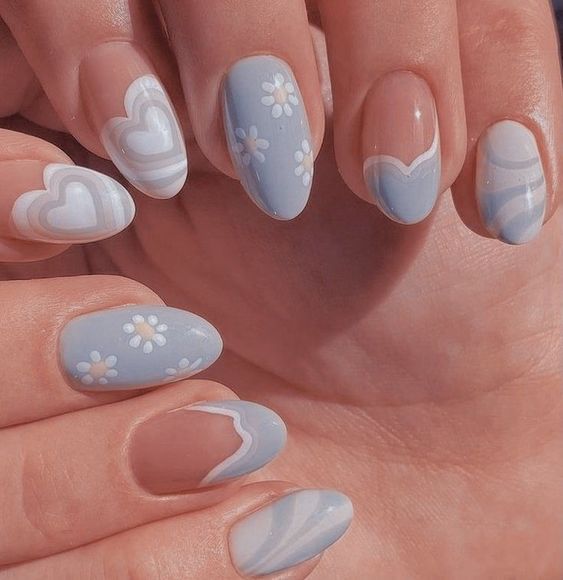 I just love these pastel blue color for these preppy nails and the mixture of florals and hearts for the design make it even prettier!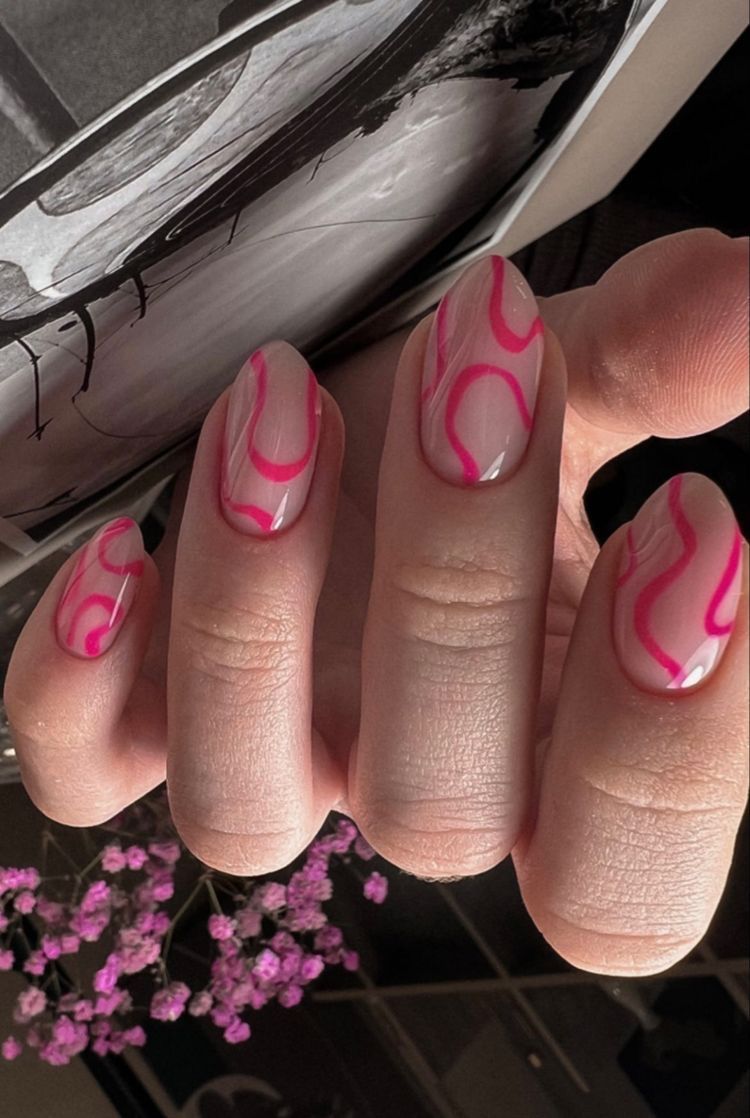 Looking to have pink preppy nails but want them to be subtle? These curvy stripes of pink could be what you're looking for!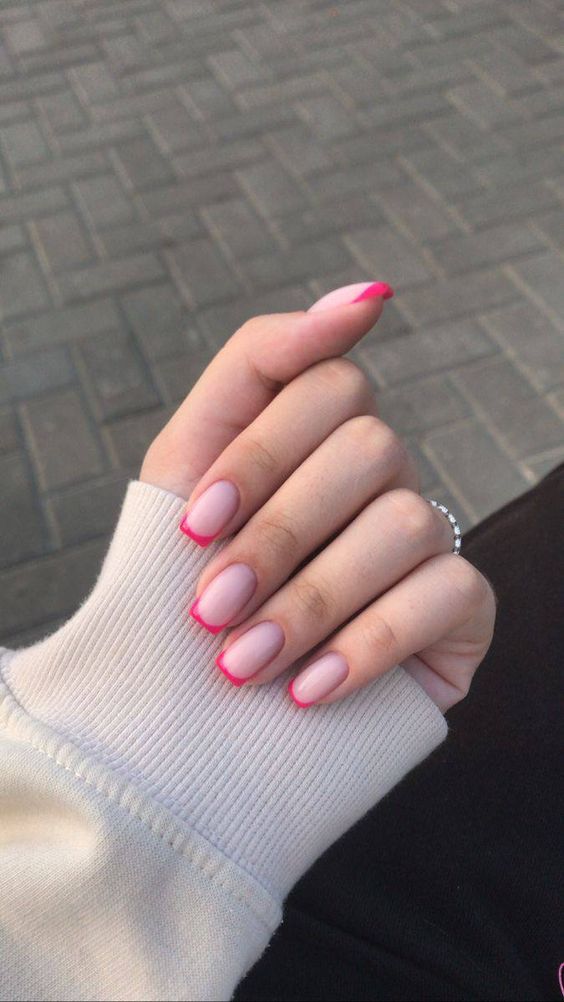 Put a twist to the classic french tips by using pink instead of white for the tips in your next manicure!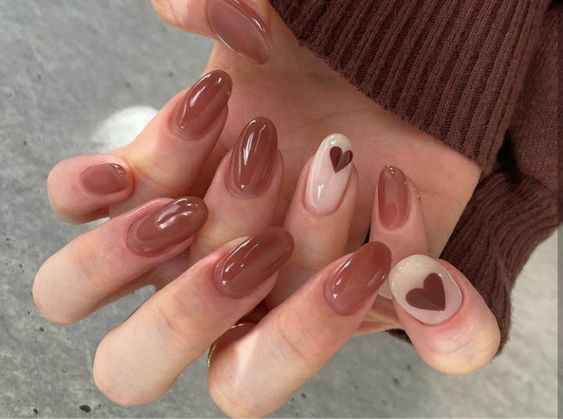 Most of us love coffee, even preppy girls! But for now, these cute, coffee-toned preppy nails will have to do!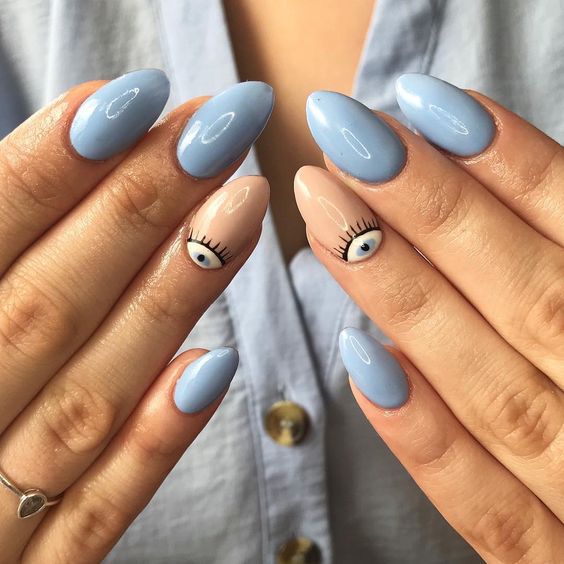 I absolutely love this baby blue nail art, especially with the "peek-a-boo" eyes!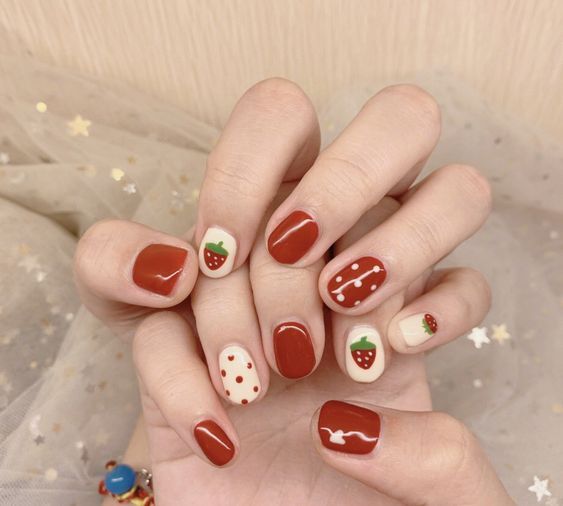 This strawberry-themed nail art is just utterly adorable! It's also perfect for the summer season if you need some inspo!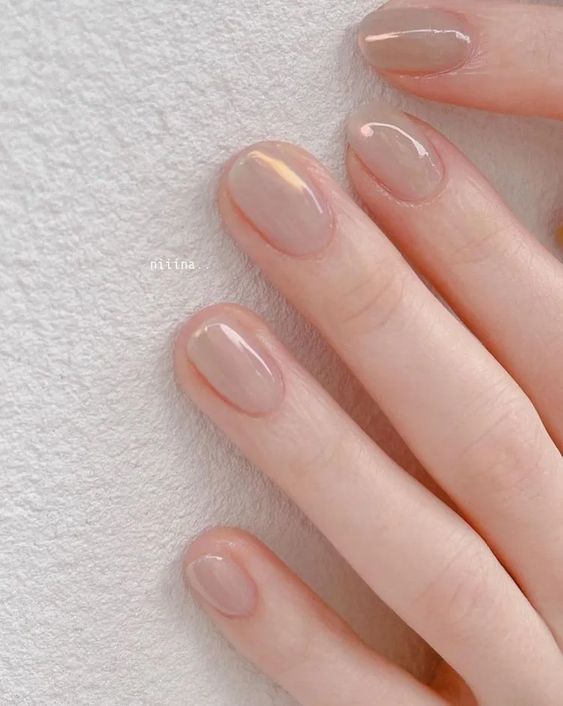 Sometimes, preppy girls just want something simple and classy and very minimal for their preppy nails. These clear and subtle jelly nails can definitely give you that look!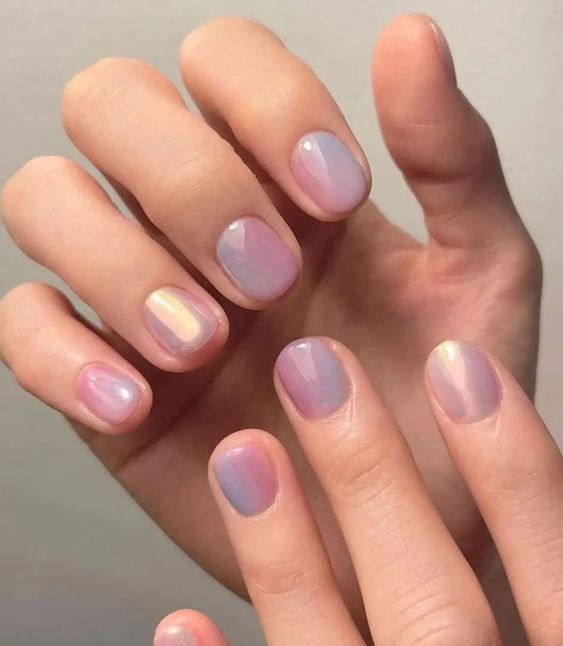 I'm so in love with these pastel gradient preppy nails! They remind me of bubblegum and cotton candy sweets!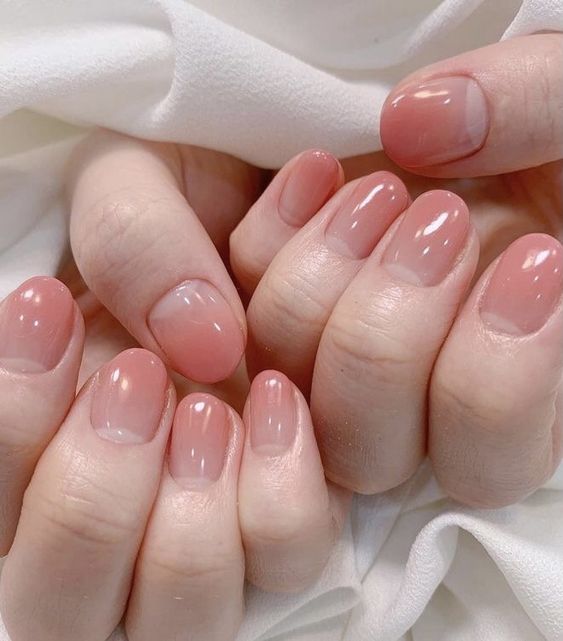 If you're planning to have more subtle preppy nails, then this gradient pink design will surely give your nails that natural flush!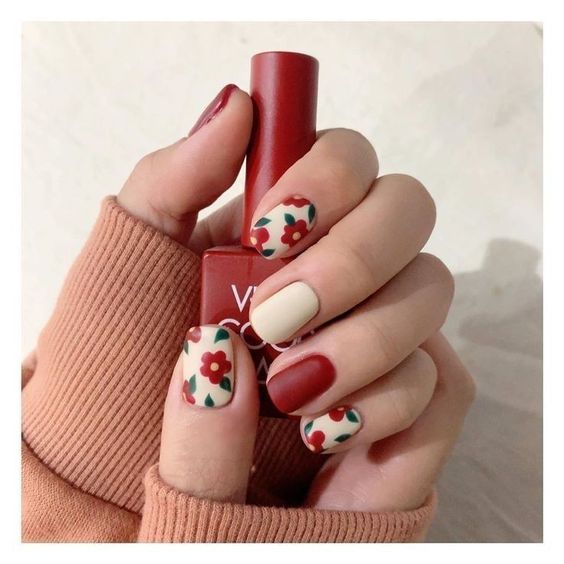 This floral nail art design is honestly perfect for any day out and I love how contrasting the red colors are against the white!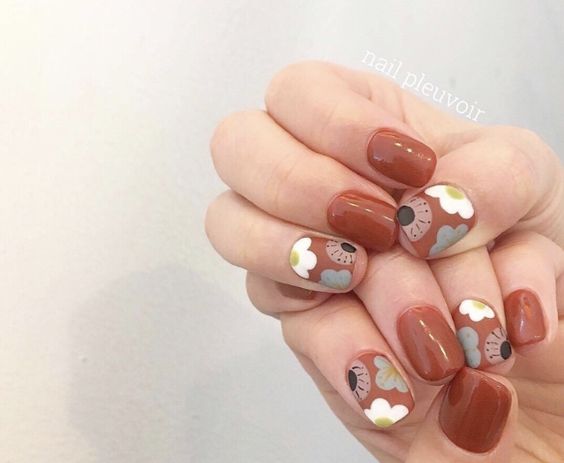 If you want florals but don't want to go for the usual colors, then this unique combination of earthy tones might catch your eye!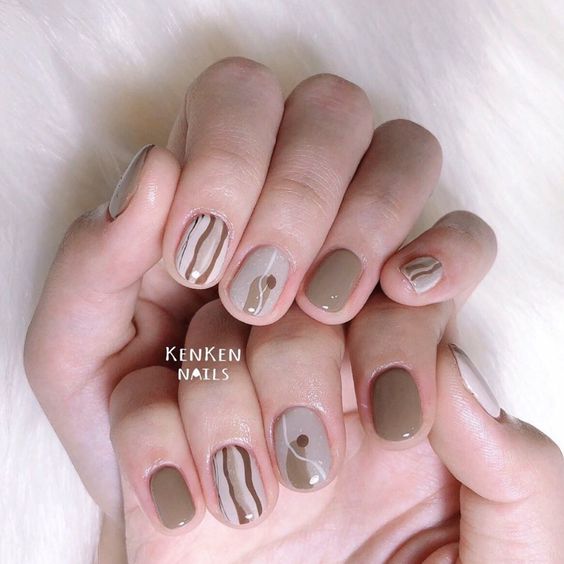 This abstract design just looks so gorgeous and elegant, especially with this beautiful olive green nail polish!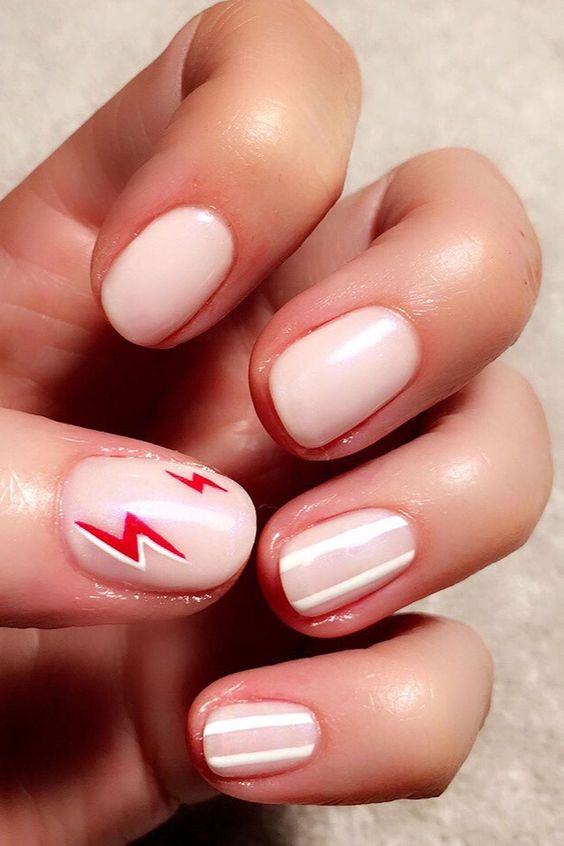 This minimal nail art with stripes and thunder symbols is quite easy to DIY, so if you're looking to get creative then this is your sign!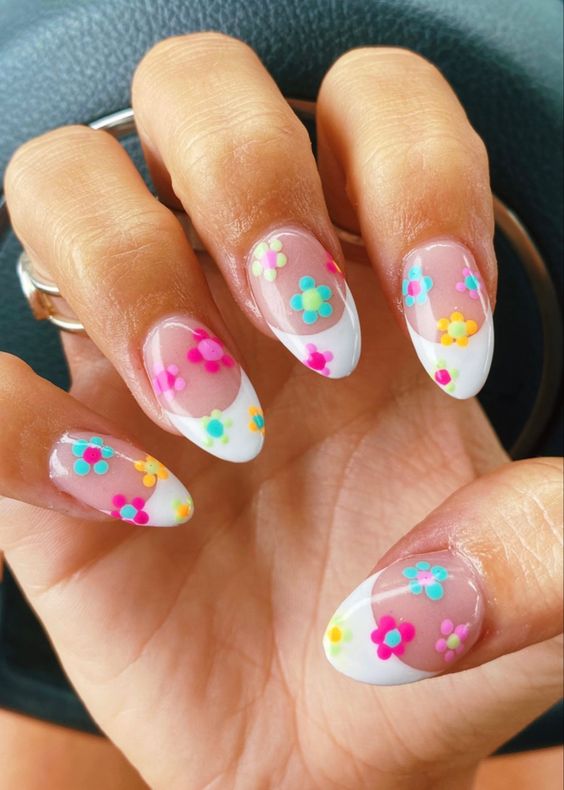 This vibrant floral design for your nails is sure to catch everyone's eye!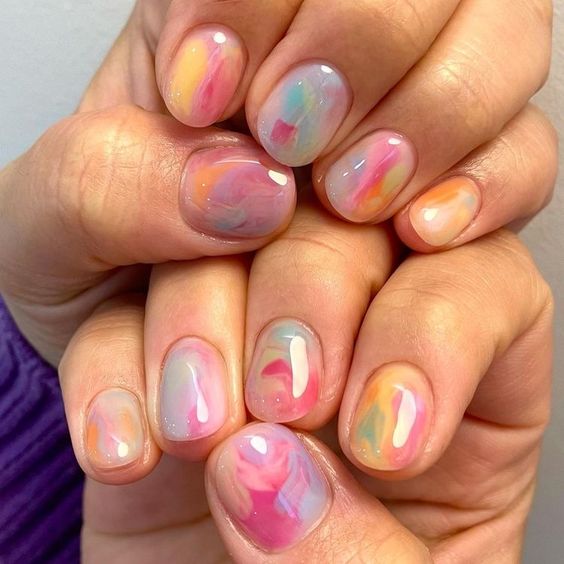 Who wouldn't love this rainbow gradient nail art?! It looks so fun and quirky and perfect for the upcoming summer season!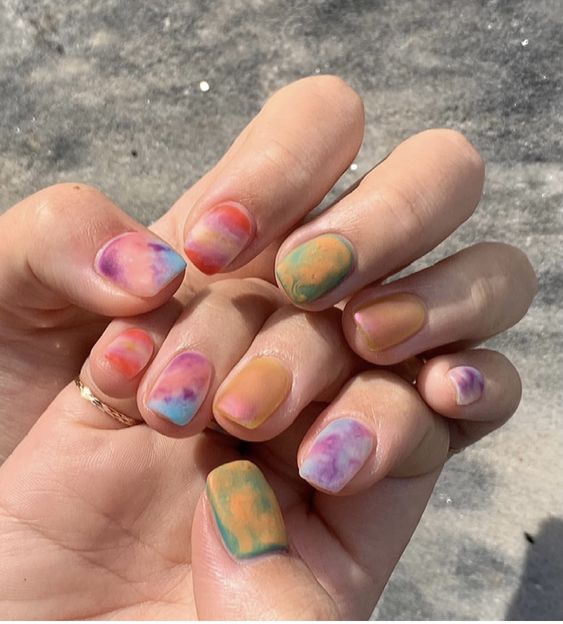 Here's another preppy nail idea with the rainbow gradient design, but this one's in a matte finish and uses a different set of colors!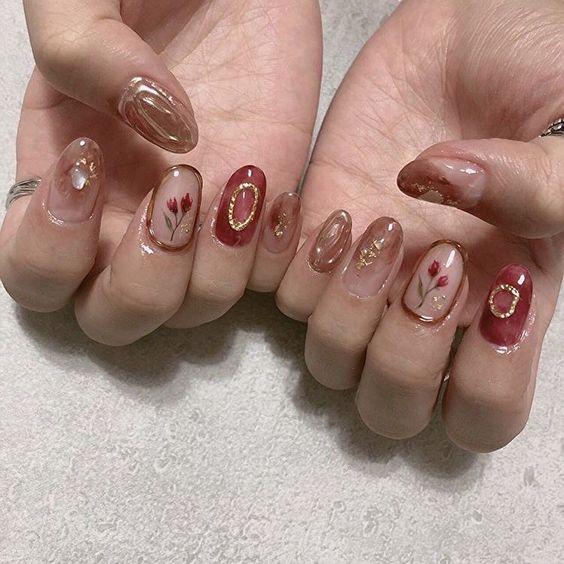 Elegant and stunning, this floral nail art of red and gold just looks so sophisticated and regal!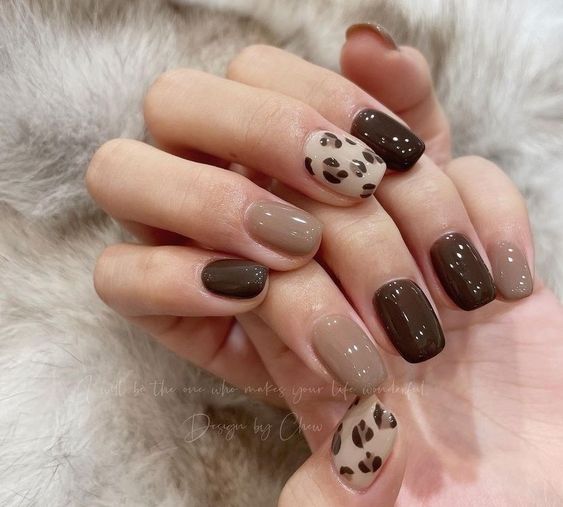 I can't get enough of these brown tones! They look so moody and classy, and you can also pair them with animal print nail art!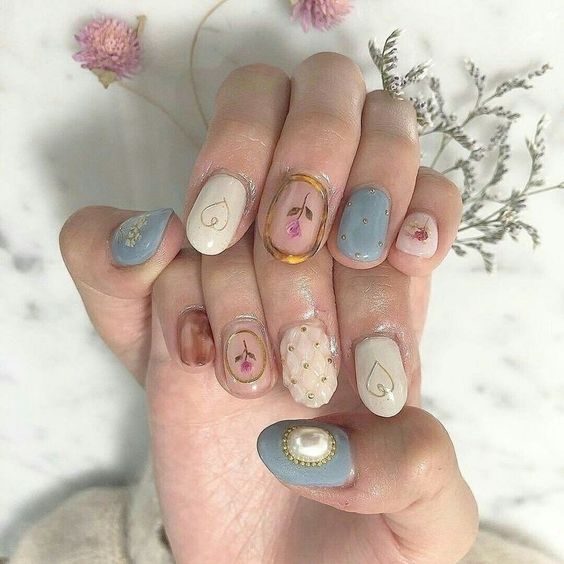 This gorgeous mixture of florals, hearts, and pastel colors on your nails is honestly the epitome of a preppy girl! It's so feminine and classy at the same time!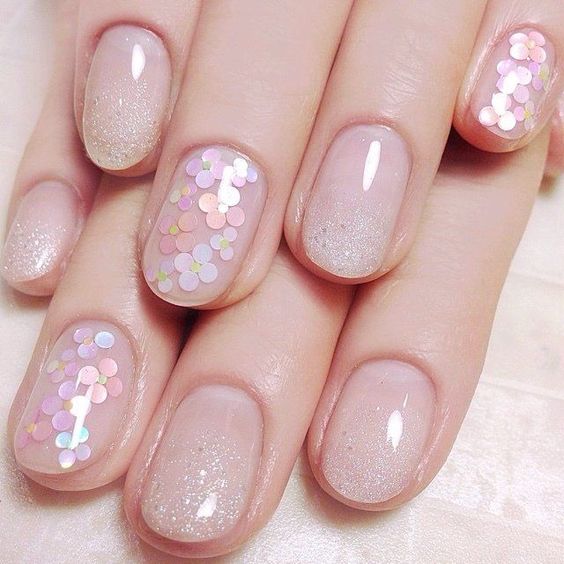 Dazzle everyone with your nails with this sparkly and shimmery nail art!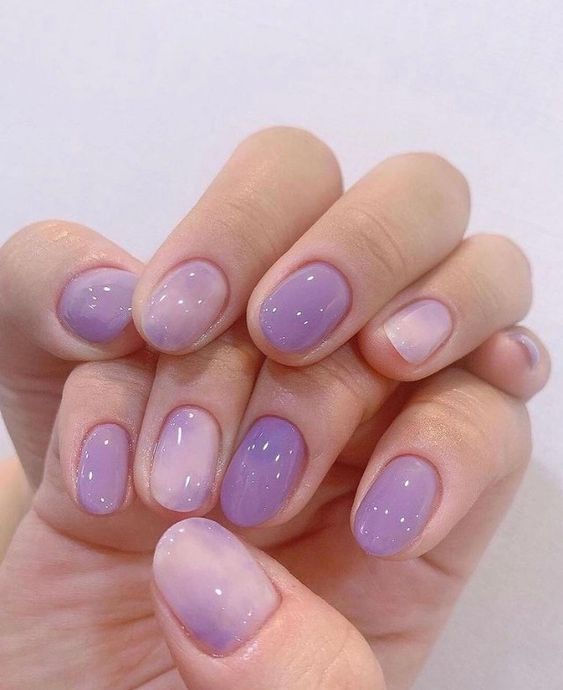 These purple gradient nails might be on the simpler side but they are undeniably so cute.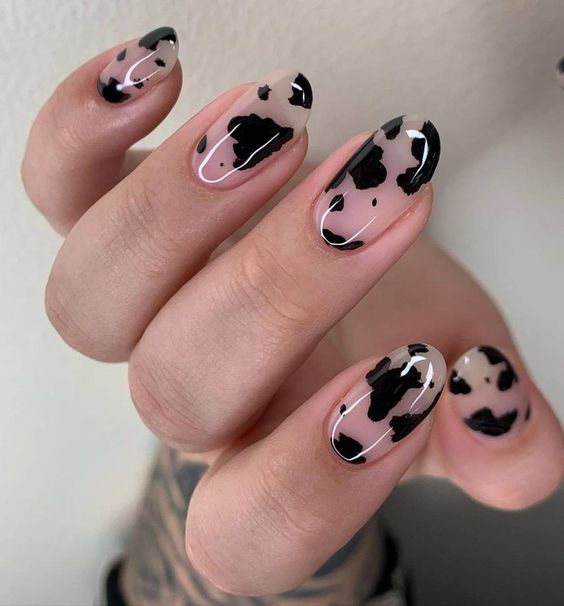 Who knew cow nail prints could look this sleek and sophisticated, right?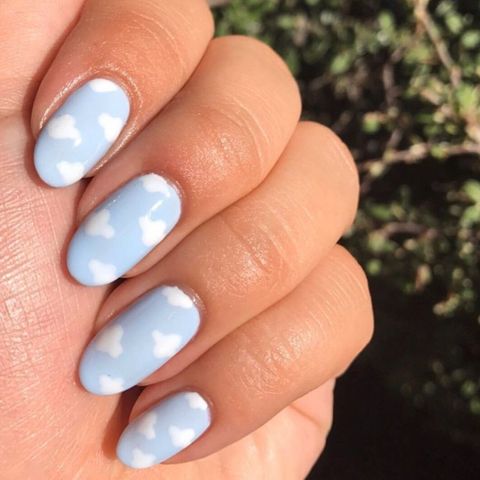 Sunny days and clear, blue skies are something we always look forward to and this cute cloud-themed nail art is just the perfect design for those days!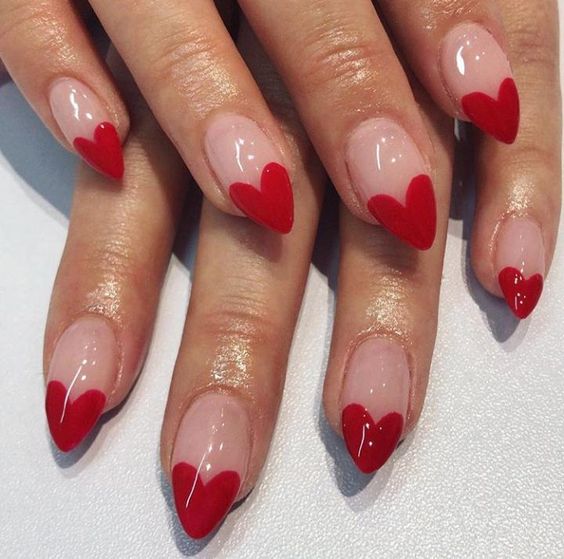 These heart-shaped nails are definitely a great way to put your own spin on the regular french tips!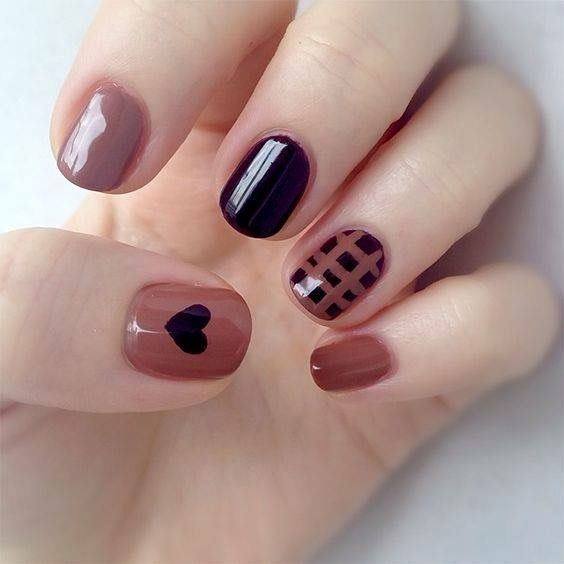 If you don't want to use bright colors for your nails, this muted brown looks gorgeous and the nail art is just as cute against it!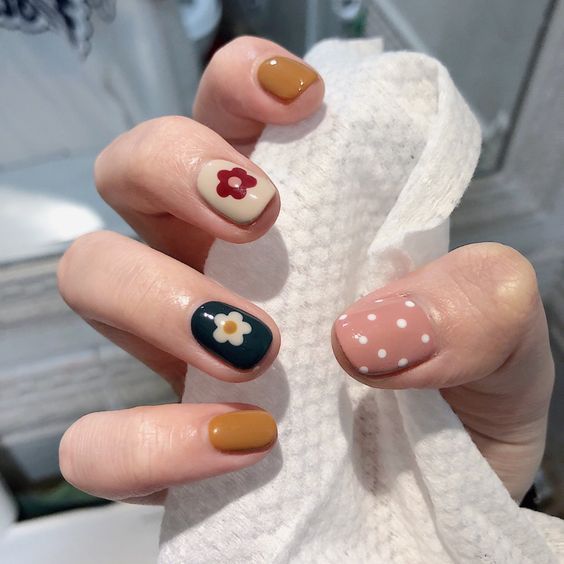 I love how unique the colors used on these polka dot and floral nail art designs are!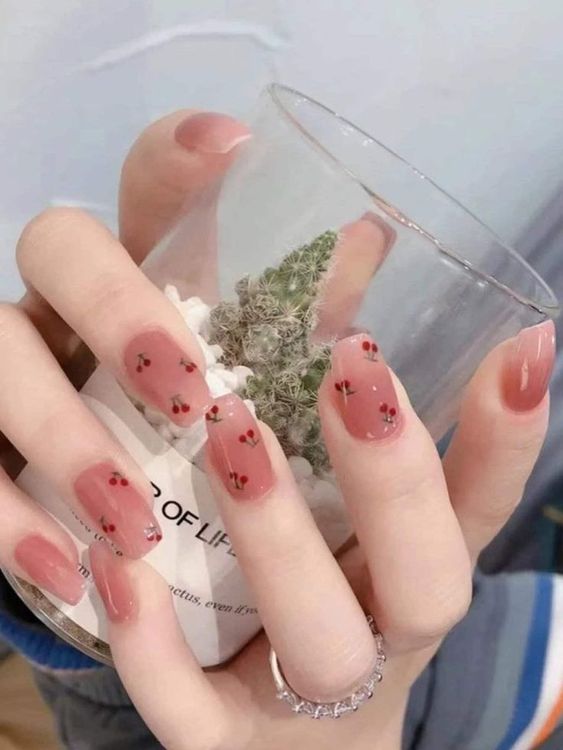 This cherry nail art is so perfect for when springtime comes and I love the reddish jelly nails too!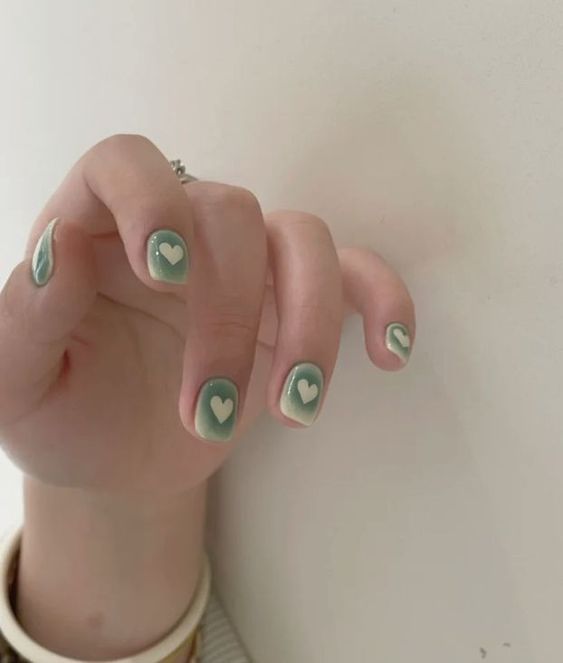 I am so in love with this green and beige heart combination!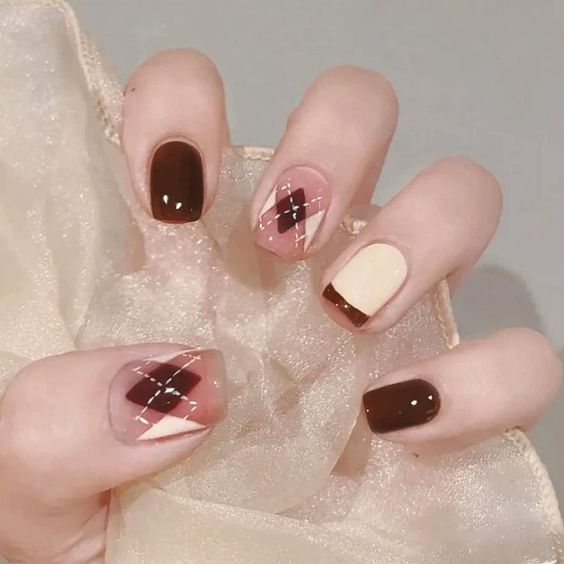 This plaid pattern on the nails is completely unique and will definitely make you stand out from the crowd!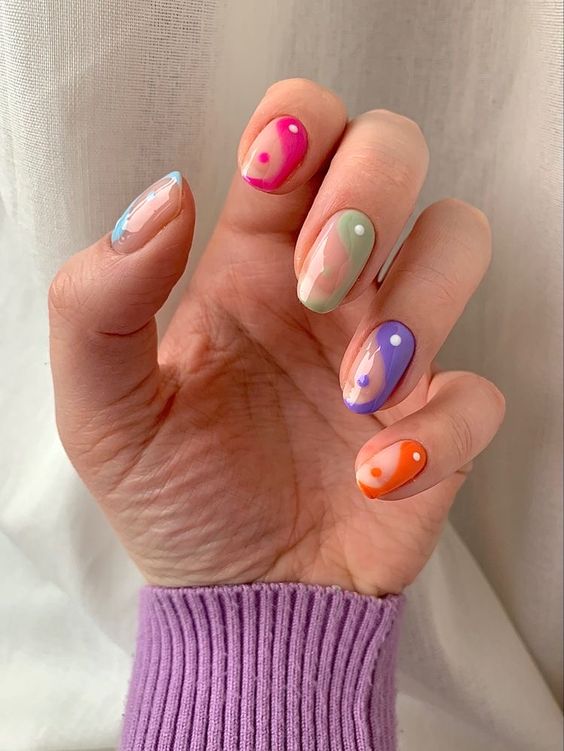 Put your own creative spin on the regular "yin and yang" by doing different color combinations on your nails!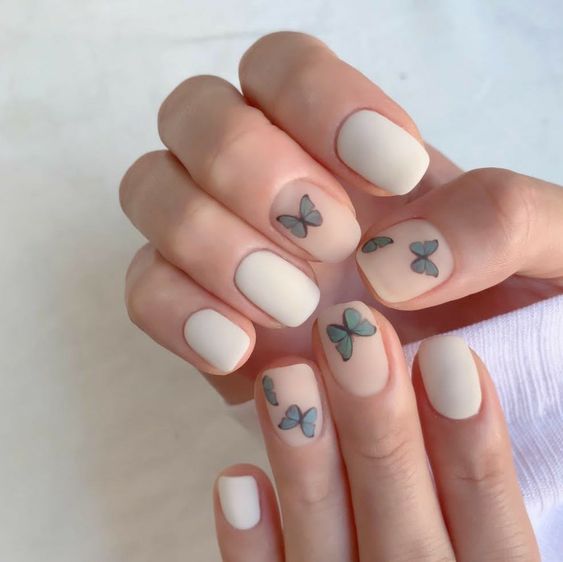 If you don't want anything too fussy with your preppy nails, then these minimalistic white and butterfly nails could be what you're looking for!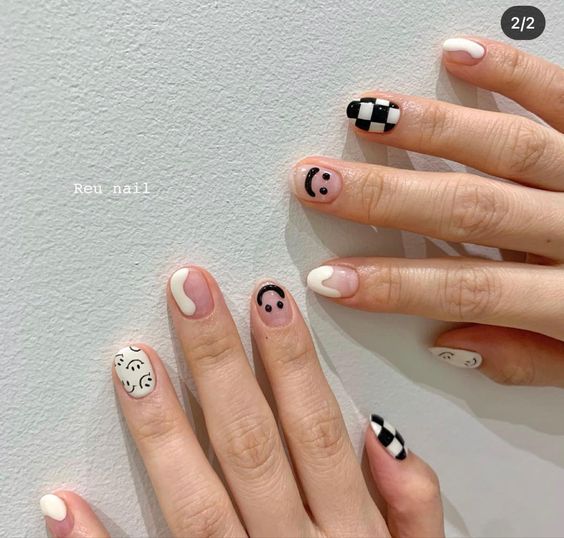 If you're having a hard time picking what colors to choose for your next manicure appointment, why not go for the classic black and white for something entirely new?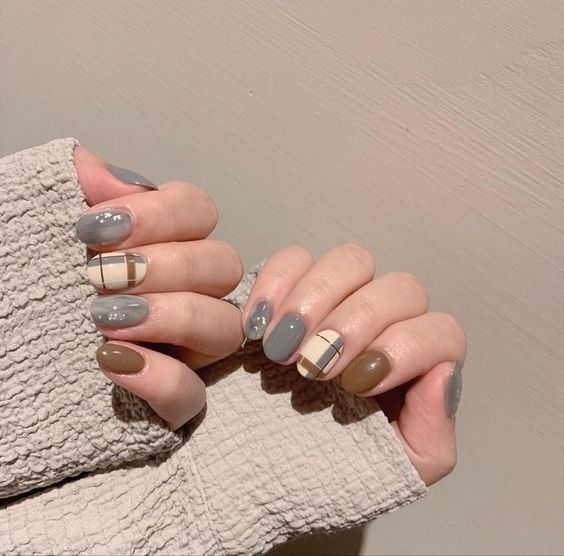 Here's another plaid nail art to copy for your next preppy nail idea! This one also pairs well with other designs and colors!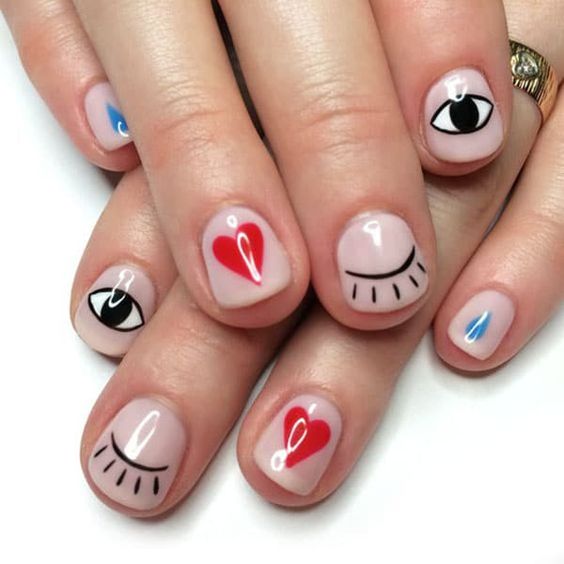 These quirky designs are definitely out of the box and perfect if you're planning to keep your nail short!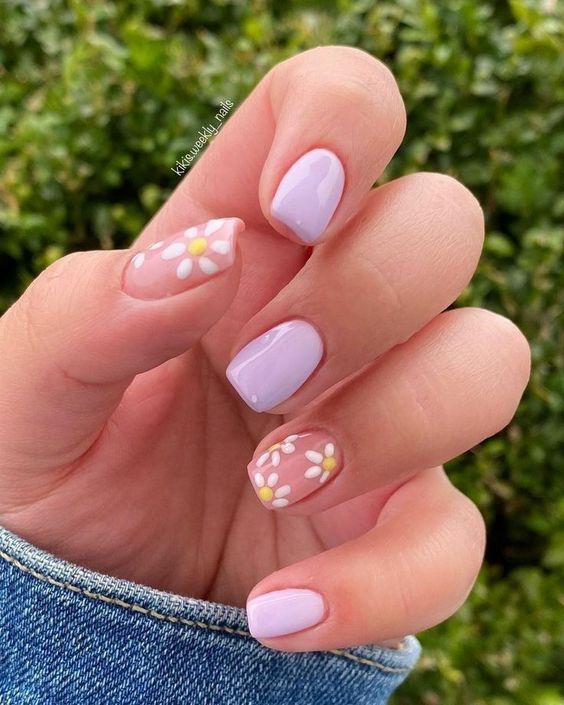 Floral nail art designs truly never go out of style. They're so stylish and perfect for such a feminine look!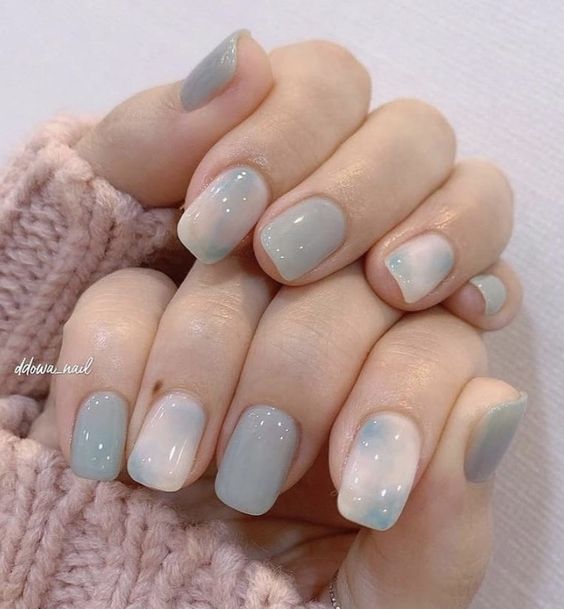 I am just obsessed with these blue preppy nails. I can't decide whether they remind me of a gorgeous marble finish or a cloudy sky!