When it comes to fashion, there's nothing quite like the feeling of wearing something unique. And what's more impressive than clothing from an indie brand? Indie clothing brands are a breath of fresh air in an industry that can sometimes feel mass-produced and cookie-cutter.
By definition, indie clothing brands are independent, so they don't have to answer to anyone but themselves when it comes to design. This means that they can take risks and experiment with their designs without worrying about whether or not their clothes will sell. As a result, you're likely to find designs from indie brands that you won't find anywhere else.
Many indie clothing brands prioritize sustainable practices using recycled materials and ethical manufacturing processes. Since sustainability is becoming increasingly important to consumers, and rightly so, when you shop from an indie brand, you can rest assured that your purchase isn't causing undue harm to the environment.
Additionally, indie clothing brands are usually smaller businesses. They often have better quality control than larger brands. This means that you're less likely to end up with a defective piece of clothing when you buy from an indie brand.
Furthermore, you directly support a small business when you shop from an indie clothing brand. A handful of major players dominate the fashion industry, so it's refreshing to be able to support businesses that are flying under the radar.
Finally, no two indie clothing brands are alike, so every time you shop from one, it's like opening up a treasure trove of possibilities. Whether you're looking for the perfect dress or just some cool new socks, shopping from an indie brand is always an adventure – and isn't that what fashion should be all about?
So, if you're looking for unique, stylish indie clothing that's different from what everyone else is wearing, then shopping at indie fashion brands is a great option. These indie fashion brands offer unique styles that will make you stand out from the rest.
Not sure where to start? Here are 17+ indie clothing brands shop.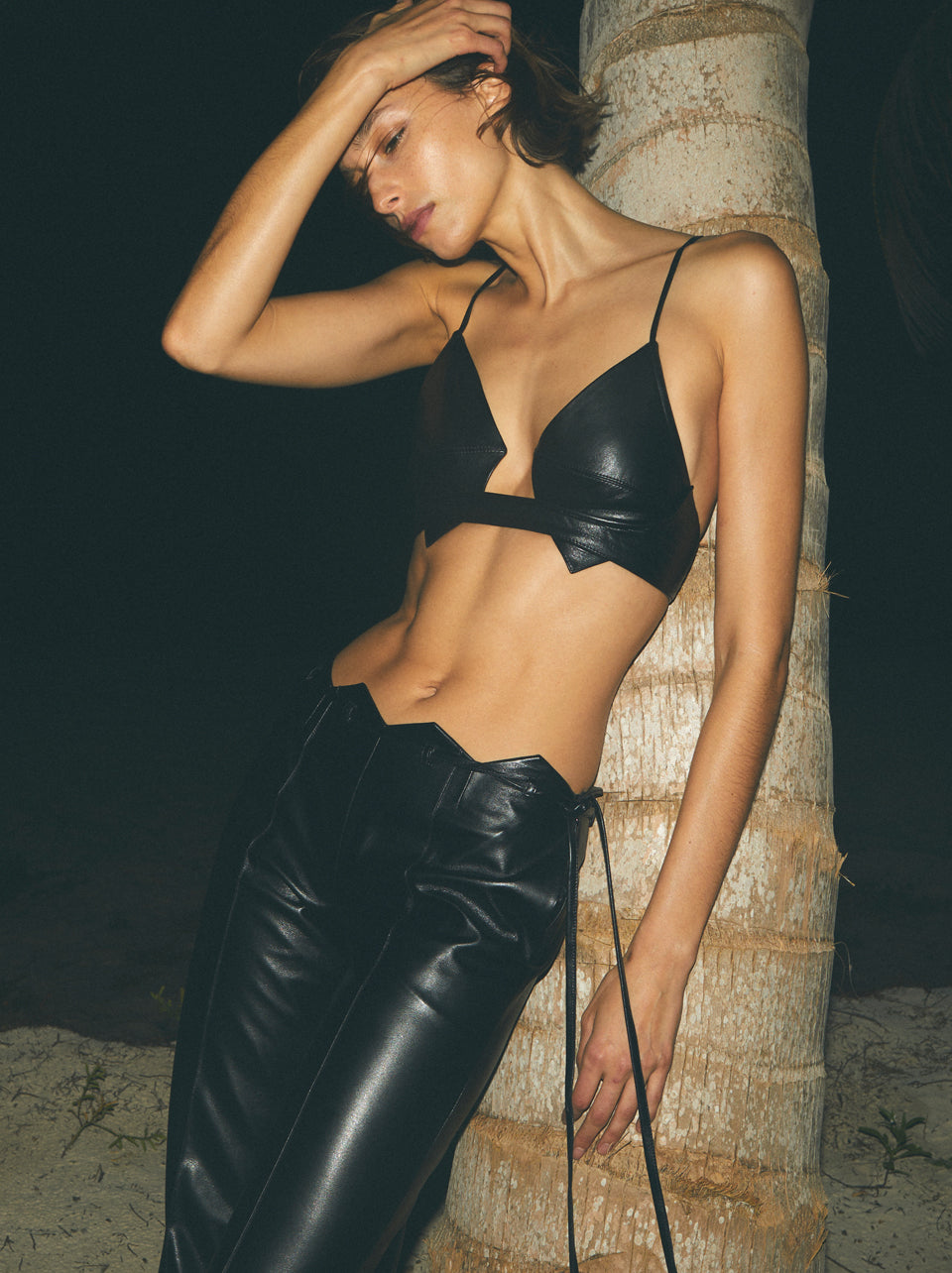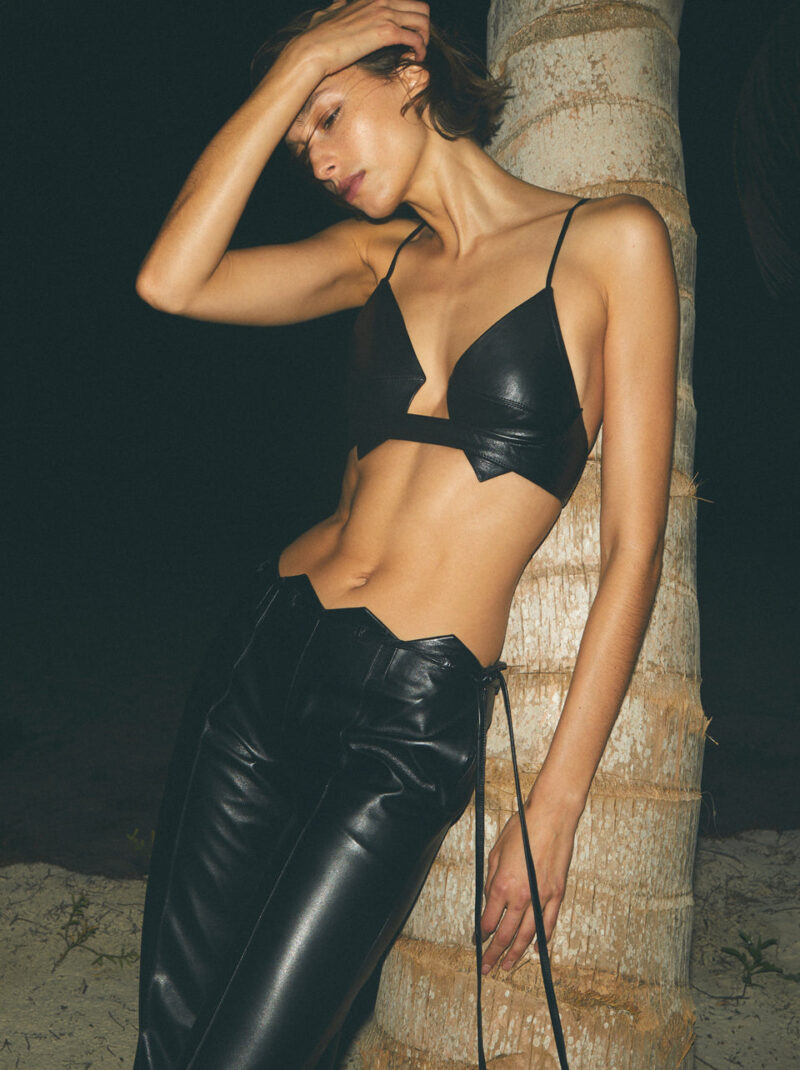 Aya Muse is one of those indie clothing brands that you just can't help but love. Tina Rodiou, the designer and founder, has a unique approach to fashion. She designs what she wants to wear rather than what she believes others should wear. This simple process has resulted in trend after trend, and Aya Muse's collection has something for everyone. From knit tank and skirt sets to cool halter tops.
But more than being stylish, Aya Muse is also a brand with a message. The name means "beautiful inspiration," with the first word translated from Japanese and the second from Greek. And that's exactly what Tina hopes her clothes will be: beautiful and inspiring. So if you're looking for some new indie fashion brands to try out, be sure to check out Aya Muse.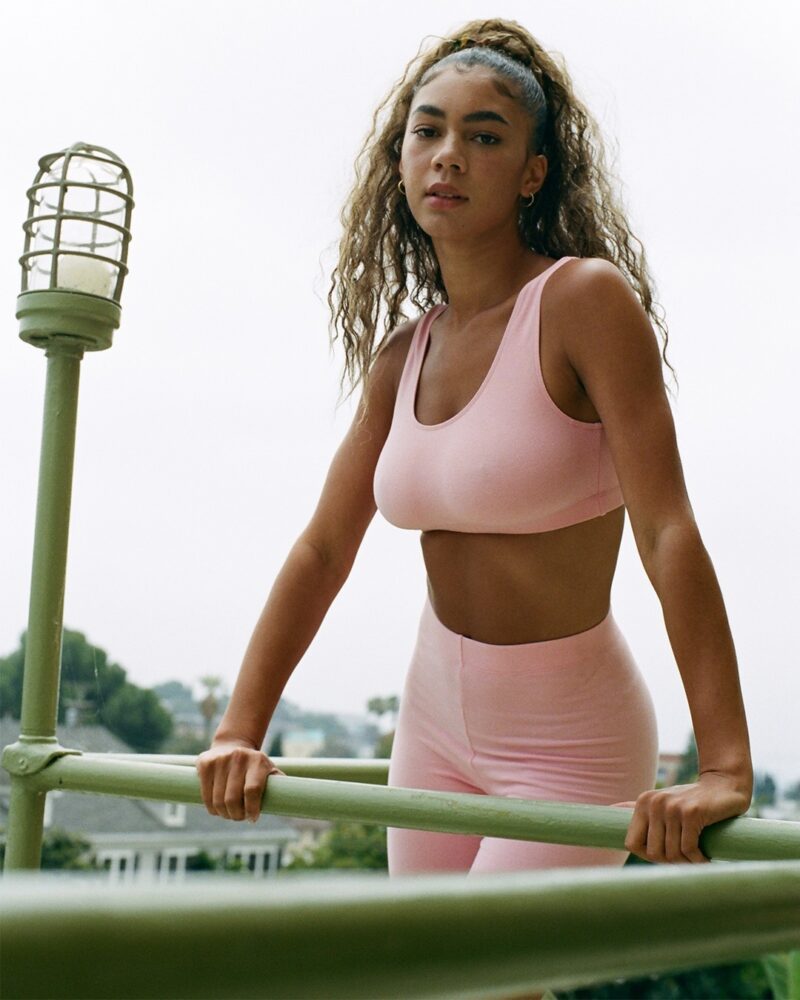 With so many indie clothing brands popping up lately, it can be hard to know which ones are worth your time and money. Thanks to Gil Rodriguez, your search for the perfect brand is over. Eliana Gil Rodriguez's namesake brand, based in Los Angeles, is a one-stop shop for closet essentials, including sports bras, midi dresses, and sweatshirts.
Rodriguez's previous decade-long tenure at American Apparel is visible in the cozy-cool aesthetic of the indie clothing brand. These indie outfits are comfortable yet stylish and perfect for everyday wear. Plus, the prices are very reasonable – you won't have to break the bank to build a versatile wardrobe. So for some new everyday essentials, you'll definitely have something from Gil Rodriguez.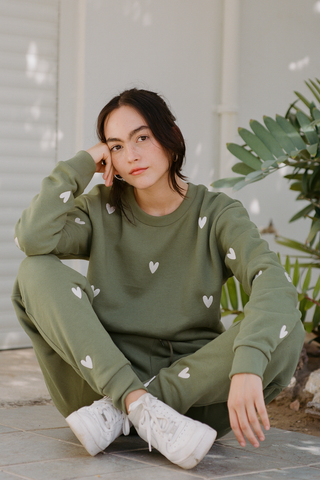 Most indie clothing brands start small, and Olive and Frank is no different. The brand was founded in 2014 by Chloe Torpey with a small collection of t-shirts. It has since expanded to stock a broader range of clothing, including some of the coziest and best loungewear.
The female-led brand is also dedicated to becoming a sustainable one. They do not mass produce and instead avoid waste by producing small quantities. They are also working towards the goal of using sustainable materials across all product lines. Their outfits have also been seen on celebrities such as Fearne Cotton and Laura Whitmore.
Indie brands like Olive and Frank are important because they offer something unique that mass-produced brands cannot always provide. Their clothing is different, and their commitment to sustainability is inspiring. When you wear indie brands, you support creativity, innovation, and a better future for the fashion industry.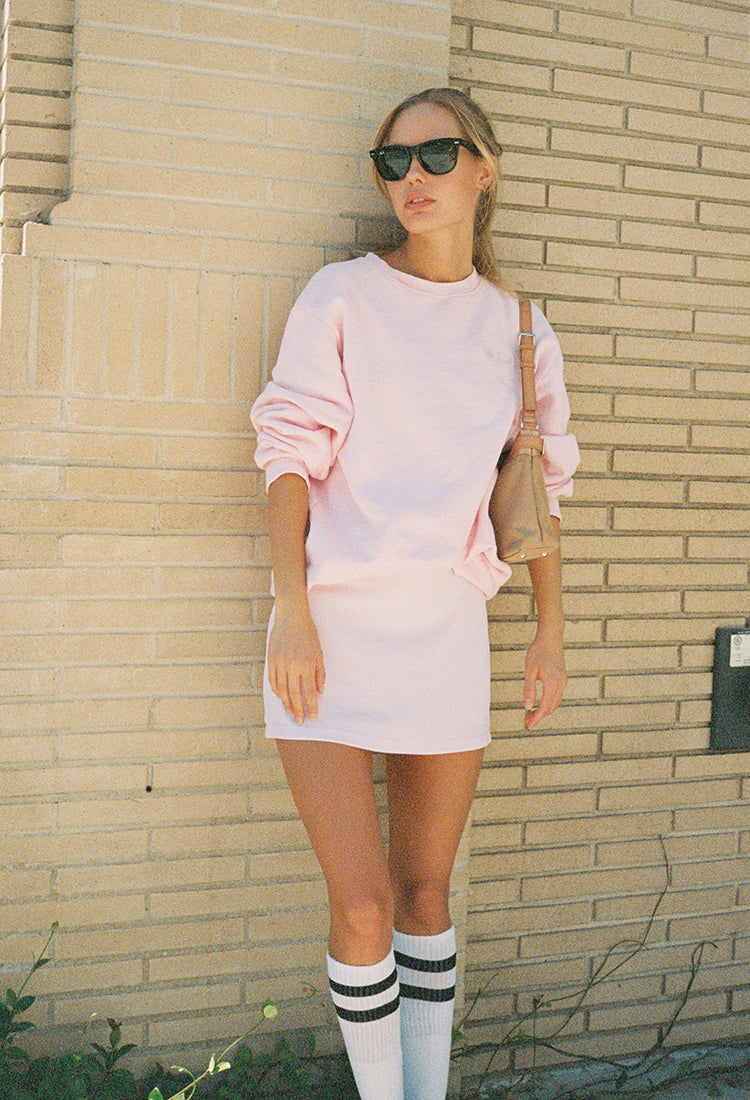 Lucy Aiken had her foot in the door as the founder of the now-defunct LA concept store Shop Super Street before venturing out on her own. Aiken chose Ciao Lucia for her first foray into design in 2017, catering to "the girl on eternal vacation."
The pieces are influenced by Aiken's love of Italian graphic design, vintage postcards, and old liquor posters she collected over the years. The indie clothing brand Ciao Lucia offers dreamy silk sets, floral dresses, and knitwear in its resort wear collections.
Ciao Lucia is the perfect label for women who want to feel like they're always on vacation. The clothing is feminine and fun, with a touch of nostalgia. Lucy Aiken is a talented designer to watch, and Ciao Lucia is quickly becoming a favorite among indie clothing brands.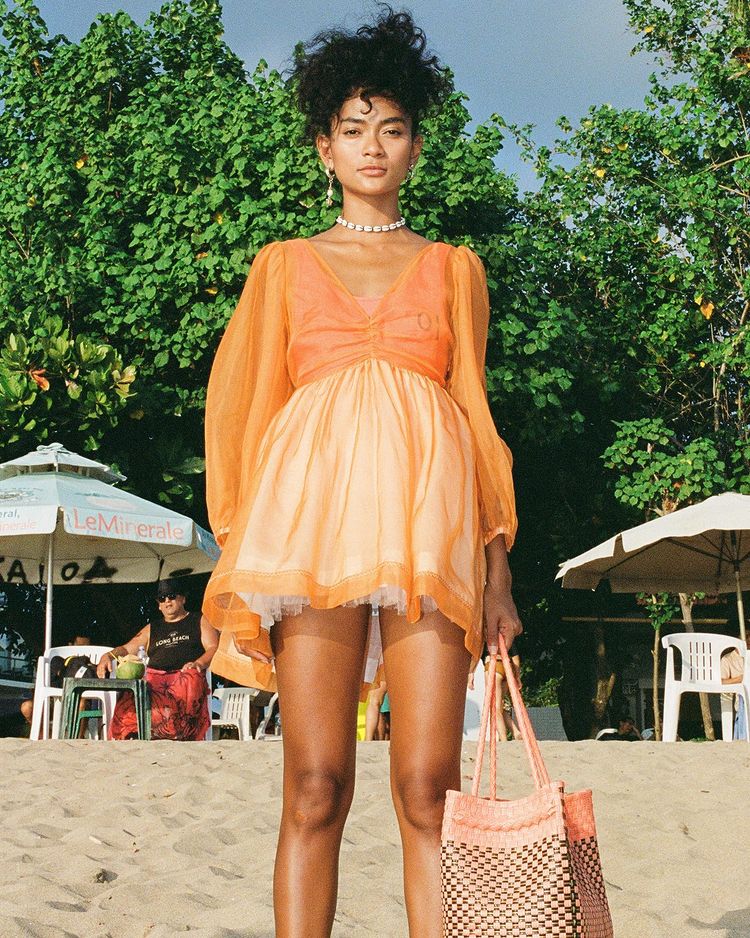 If you're looking for indie clothing brands that combine the best of both girly and grungy styles, Après Studio is definitely worth checking out. This Australian-based label takes pride in producing timeless, ethical pieces that make a statement.
Whether you're looking for something for a special occasion or just everyday wear, Après Studio has a piece that will fit the bill. From frilly details to billowing hems and everything in between, their collections offer something for everyone.
Plus, their commitment to producing ethical and sustainable clothing means you can shop confidently, knowing that your purchase supports a worthy cause. So if you're looking for unique, stylish pieces that are also made with integrity, be sure to give Après Studio a try.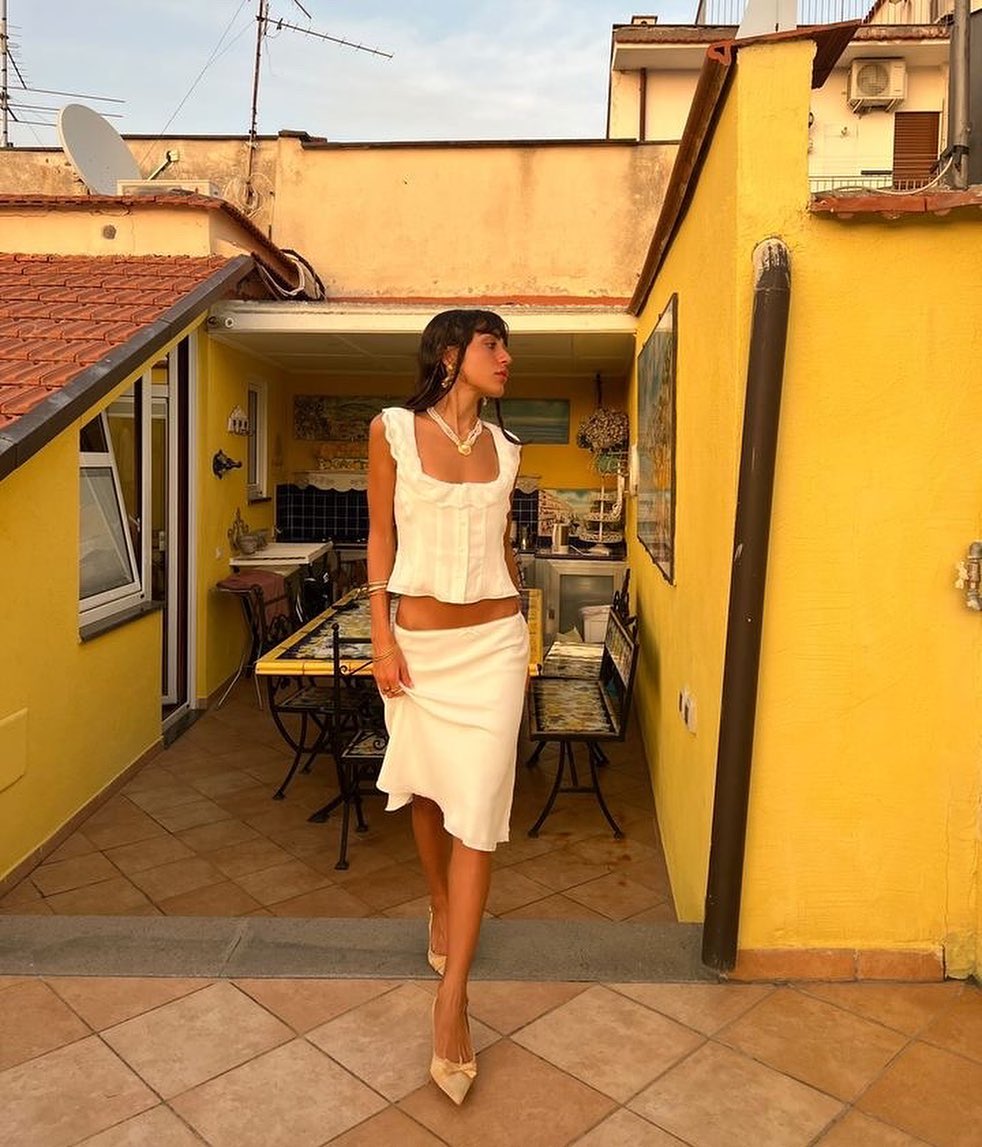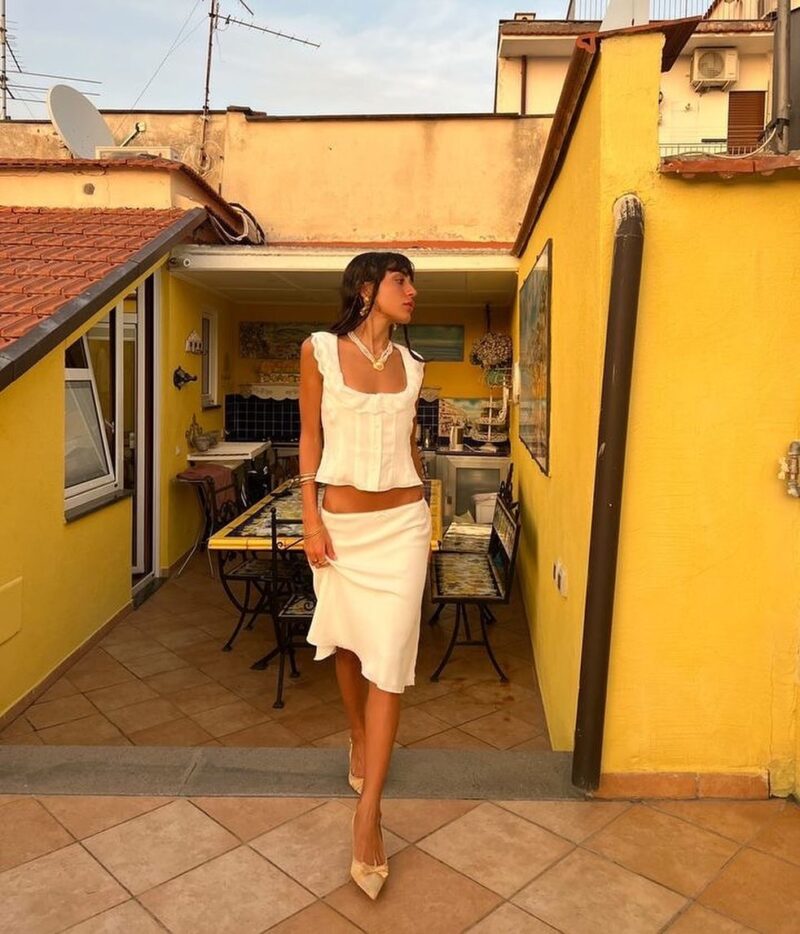 Looking for feminine indie fashin brands? Danielle Guizio is on the radar of every cool girl, and for a good reason. This indie clothing brand has become a go-to destination for party-ready looks, with a selection of corsets, cut-out tops, and slip dresses that are sure to turn heads.
But it's not all about going out – there are also plenty of cozy at-home essentials, like cropped sweaters and knit leggings, that will keep you comfortable while you're indoors. And with celebrity fans like Hailey Bieber and Lady Gaga, you know you're in good company when you wear Danielle Guizio.
So, if you're looking for on-trend, stylish clothing that will make you look and feel your best, then you need to check out Danielle Guizio. This indie clothing brand will add unique pieces to your wardrobe.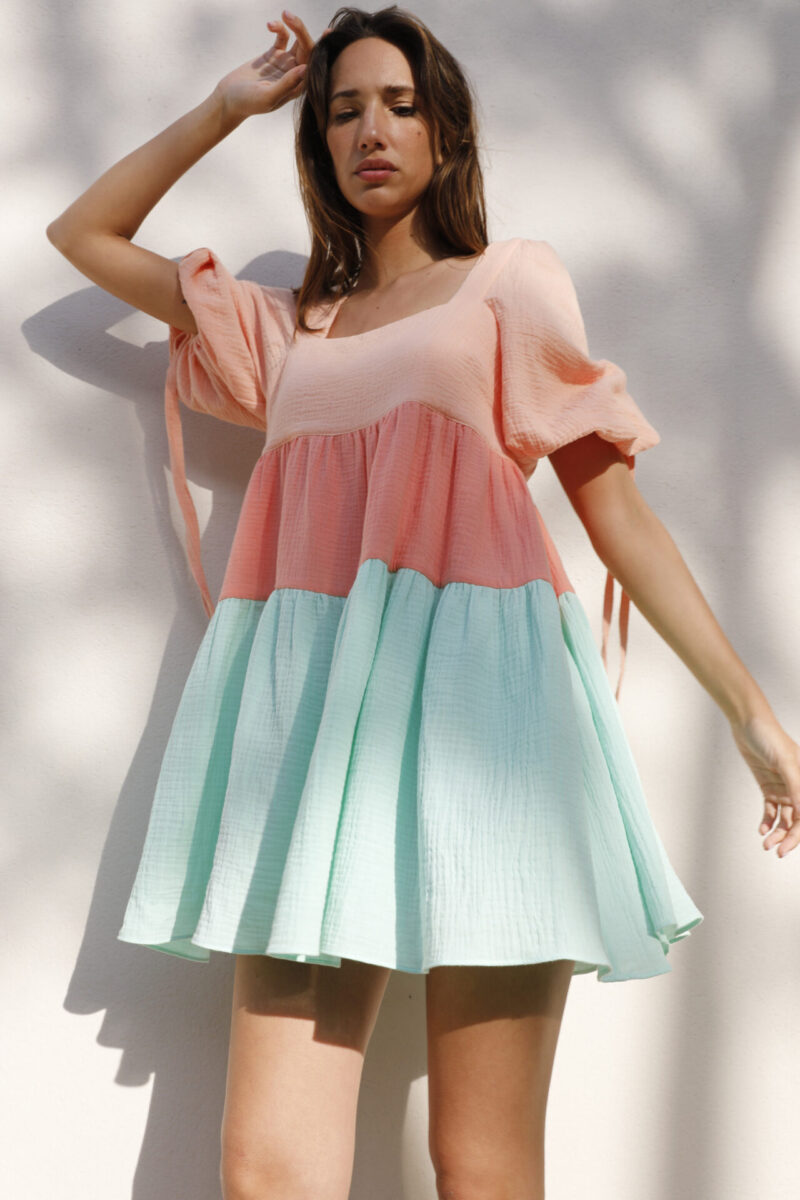 Indie clothing brand that is quickly making a name for itself. With a focus on sustainable fabrics and bright, bold designs, Paper London is changing how we think about fashion. Their mantra, "Look Good, Do Good, Feel Good," encapsulates their philosophy that fashion should make you look and feel good while also doing good for the environment.
They take the time to source high-quality, sustainable fabrics that are built to last, so when you invest in their pieces, you know you're in it for the long haul. With bright colors and striking silhouettes, just looking at their clothes will give you a rush of endorphins. So if you're looking for an indie clothing brand that is as stylish as socially conscious, Paper London is a perfect choice.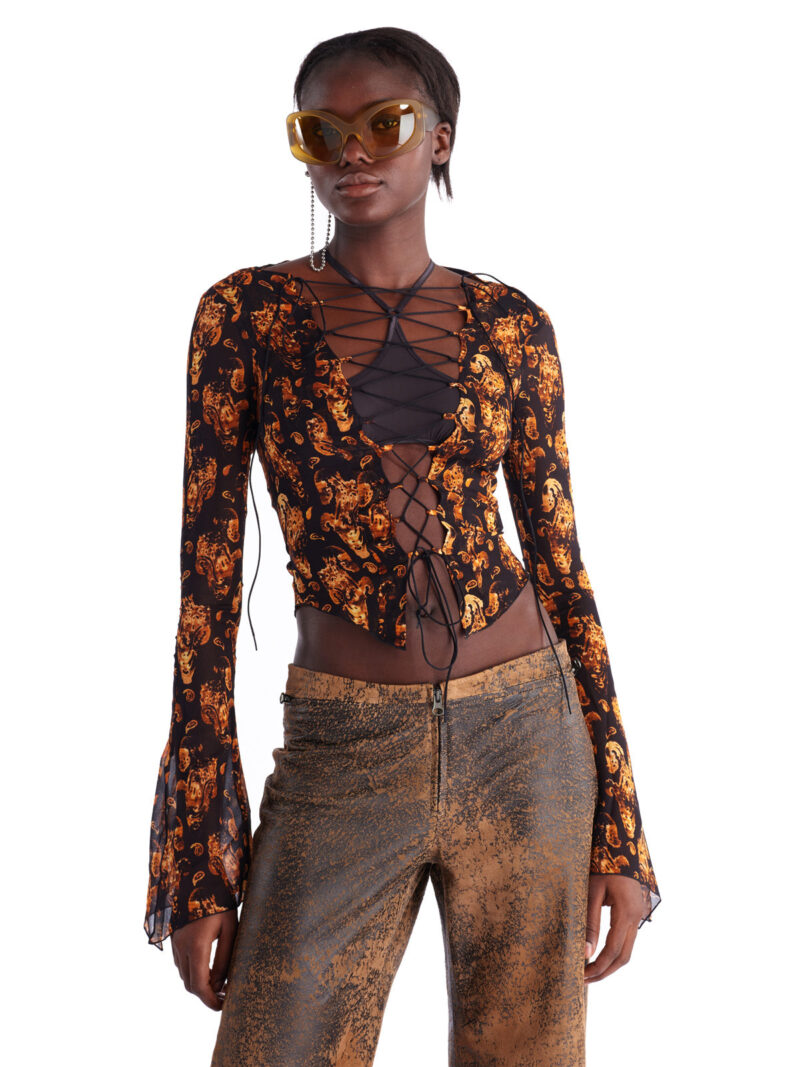 Indie clothing brands are certainly having a moment. Charlotte Knowles is one designer who is leading the charge. After graduating from Central Saint Martins, Knowles founded her London-based label. The label quickly gained popularity for its corsets, eye-catching prints, and unique footwear.
Not to mention, a long list of celebrities have been spotted supporting the indie fashion brand, including Dua Lipa, Bella Hadid, and Nicki Minaj. For any fashionistas out there looking for the next big thing, keep an eye on indie labels like KNWLS. You never know when you'll find your new favorite piece.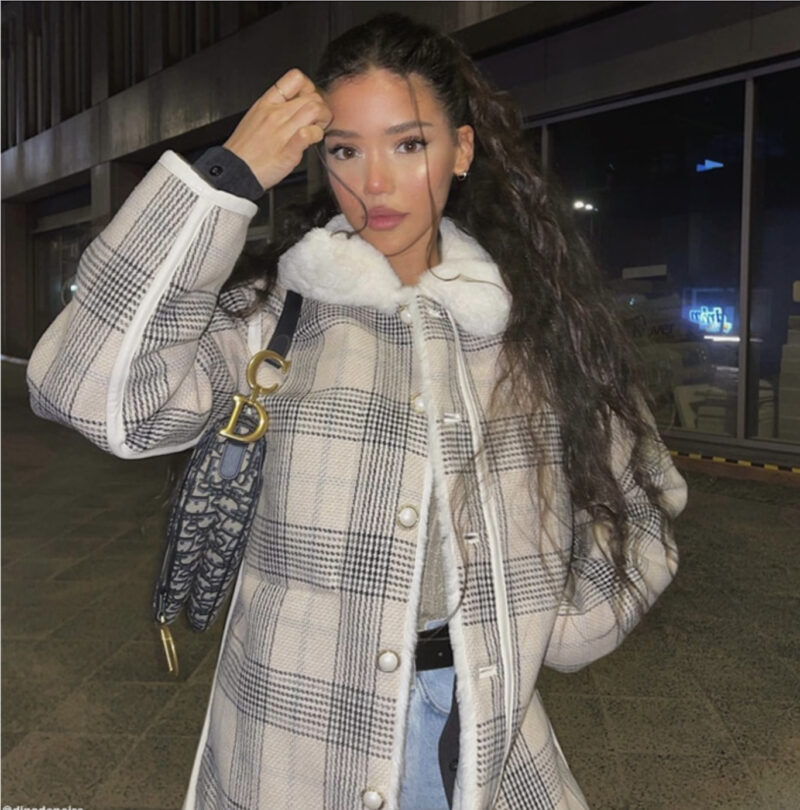 There's something special about indie clothing brands. They have a unique sense of style that you can't find anywhere else. When you wear their clothes, you feel like you're part of a community. You feel like you belong. That's how you will exactly feel with Lovers + Friends, as this brand embodies the carefree spirit of California.
Lovers + Friends clothing is all about making you feel like you're living in a fashionable rom-com, with girly and flirty indie fashion styles that will make any romantic's heart flutter. From ruffles and bows to flowy dresses and crop tops, they have all the indie-chic vibes that you will surely love. So if you need a little dose of sun-soaked style in your life, head over to Lovers + Friends and start shopping!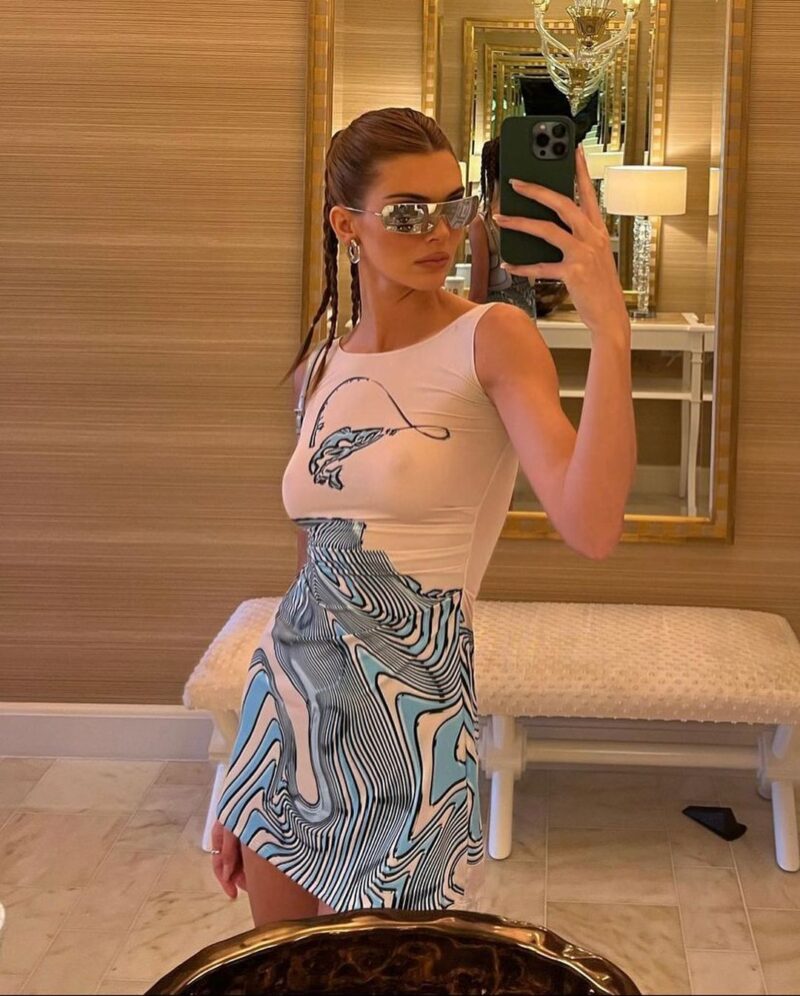 For indie clothing brands, getting any kind of celebrity endorsement is a significant coup. But when mega-star Kanye West provides seed funding for your label, as he did for Maisie Wilen, it's a whole other level of validation. Founded by former Yeezy womenswear designer Maisie Schloss, the brand has quickly become known for its skin-tight bodysuits and dresses, which are frequently splashed with bright colors and marbled prints.
In addition to the Kardashians, celebrities such as Camila Mendes and Rowan Blanchard have also been spotted wearing the label. With its combination of high-fashion sensibilities and streetwear edge, it's no wonder that Maisie Wilen has become one of the hottest new labels on the scene.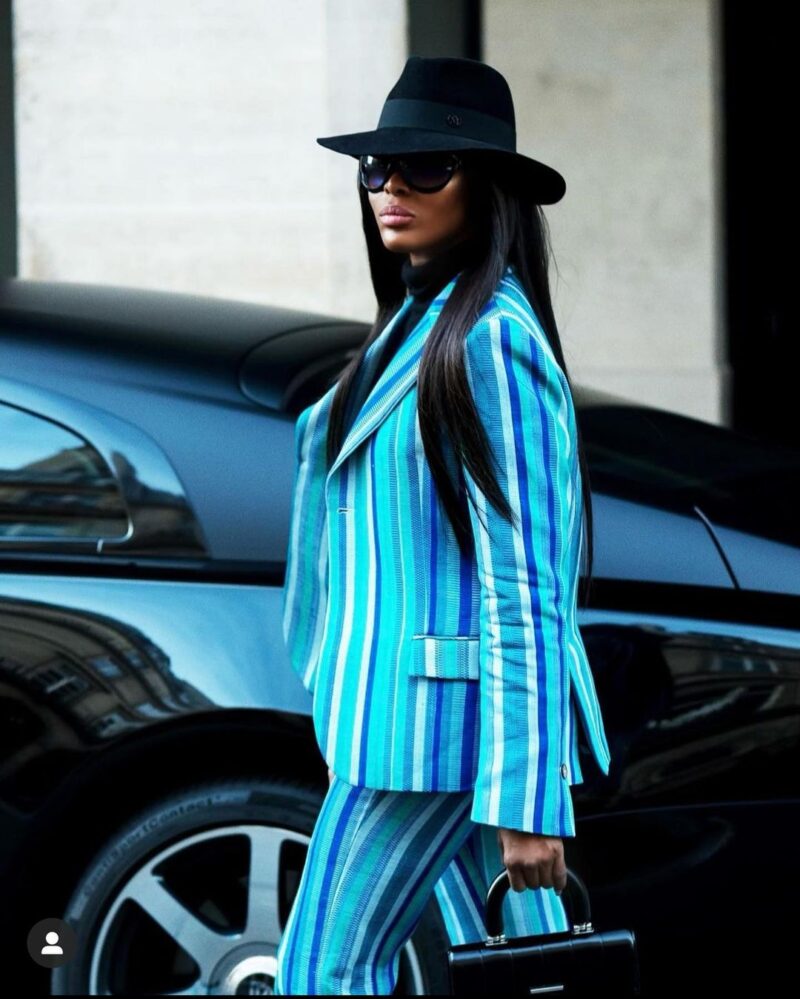 If you're ever in need of a pick-me-up, a quick browse through Kenneth Ize's website is sure to do the trick. His designs' vibrant colors and patterns are guaranteed to put a smile on your face.
Ize is a Lagos-based designer who launched his self-titled label in 2013. His goal was to create clothing steeped in Nigerian craft and tradition, and he has more than succeeded. In addition to being a finalist for the 2019 LVMH Prize, Ize was also named Designer of the Year at the Arise Fashion Week Awards.
Any pieces from his collections would make a welcome addition to your wardrobe. This fabulous line is all about fresh perspective. So if you're looking for indie clothing brands that are making waves, be sure to check out Kenneth Ize.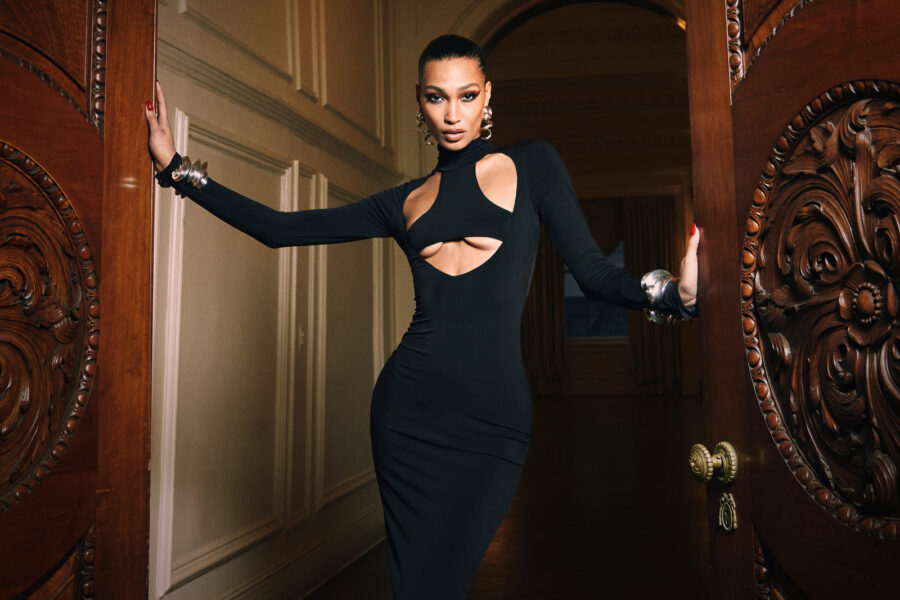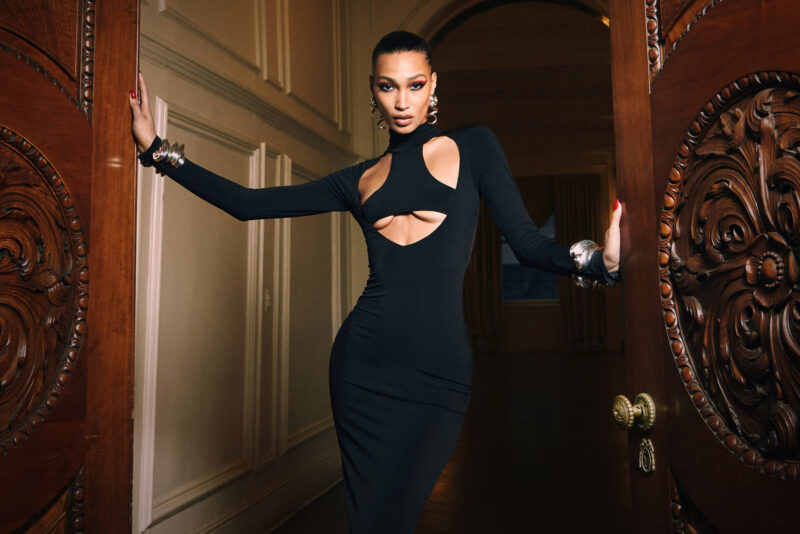 It's always inspiring to hear about indie clothing brands that have made it big. LaQuan Smith is one such designer. He founded his brand at the age of 21, after being taught to sew and make patterns by his grandmother in Queens.
Now he designs luxury ready-to-wear, including sultry dresses, sleek bodysuits, and trendy mini skirts. His pieces have been worn by celebrities such as Rihanna and Beyoncé. Smith even took over the Empire State Building for a runway show – talk about generating buzz!
It just shows that with hard work and a little talent, you can achieve anything you set your mind to. Indie clothing brands are definitely on the rise, so be sure to keep an eye out for them!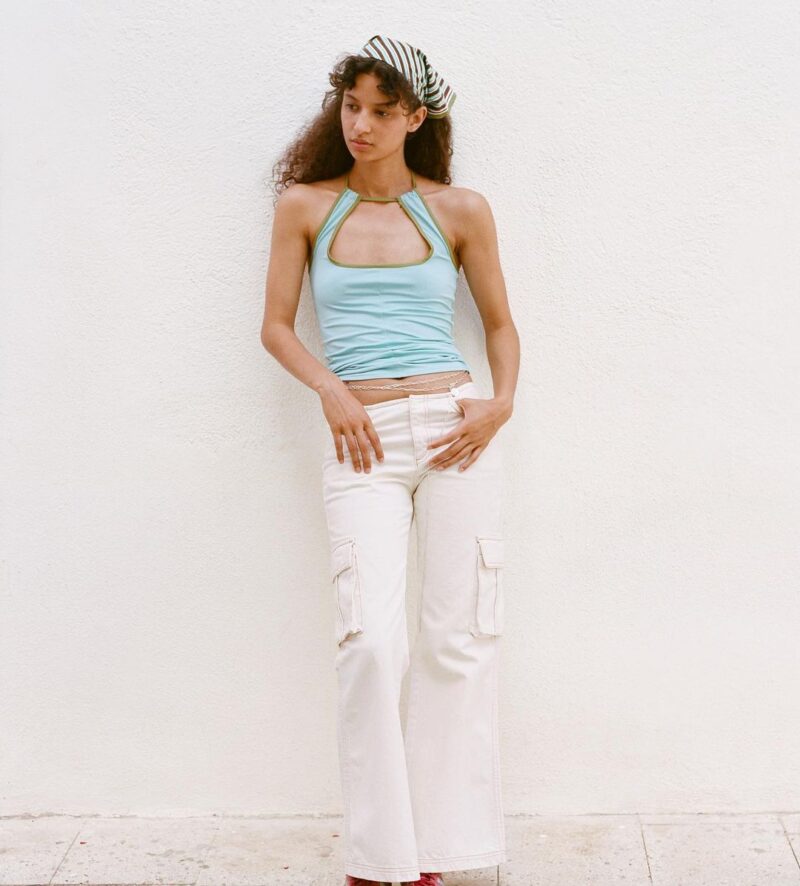 In a world of fast fashion and mass-produced clothing, finding a brand that takes a different approach can be refreshing. Gimaguas is one of those brands. Founded in 2016 by twin sisters Sayana and Claudia Durany, Gimaguas is an indie clothing label that focuses on quality over quantity.
All of the brand's collections are handcrafted by artisans in Jaipur, Madagascar, and Mexico, resulting in beautiful, one-of-a-kind pieces. Whether you're looking for a new swimsuit for your next vacation or a flowy dress for a summer party, Gimaguas has you covered.
And because the brand isn't in volume production, you can be sure that you won't see anyone else wearing the same thing. So if you're looking for something special, look no further than Gimaguas.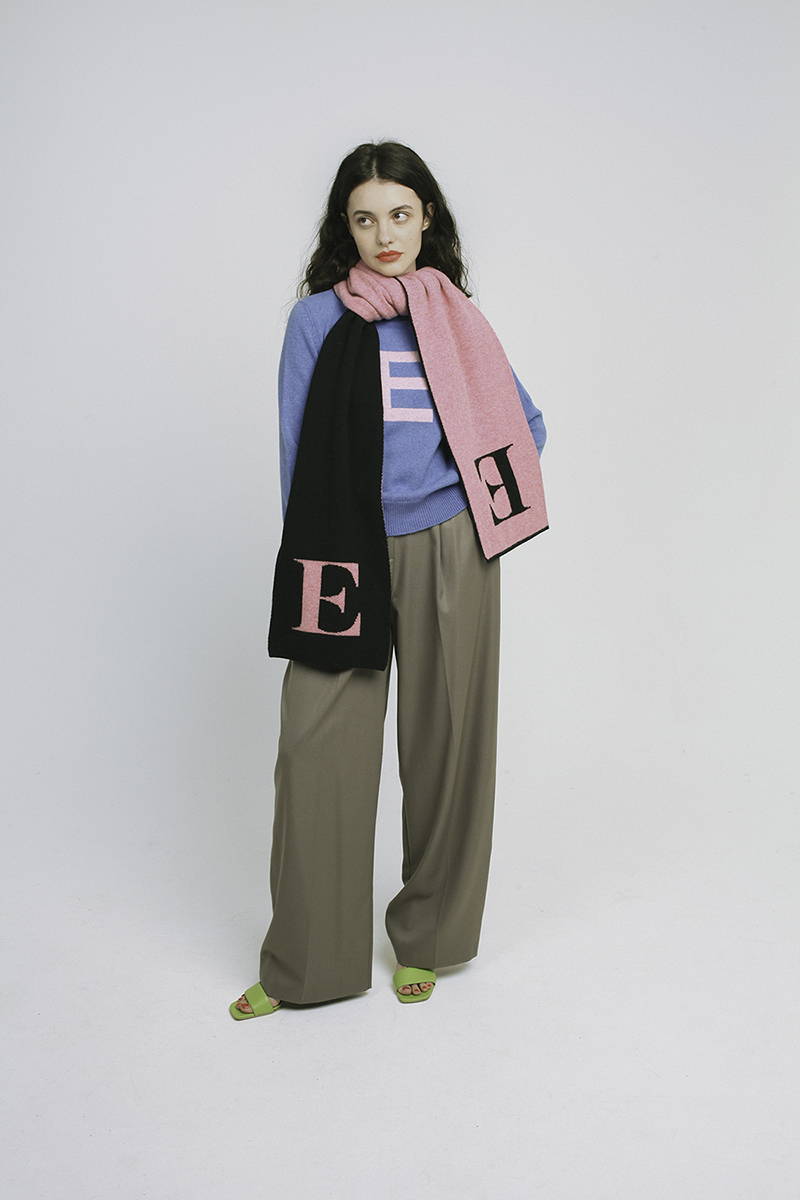 Everyone is on the hunt for the perfect indie clothing brand. And we have to say, we're pretty impressed with Hades. This label is among the indie clothing brands making a name for itself.
This British knitwear label is known for its statement-making sweaters made from pure lambswool. That means they're not only super soft but also built to last. We love the Alphabet collection, which features sweaters with bright block letters in different designs.
And regardless of which style you choose, you can rest assured knowing that you're getting a high-quality piece that will stand the test of time. So if you're looking for a cozy sweater that will last a lifetime (and is far more comfortable than that sweater your grandmother knitted for you as a child), look no further than Hades.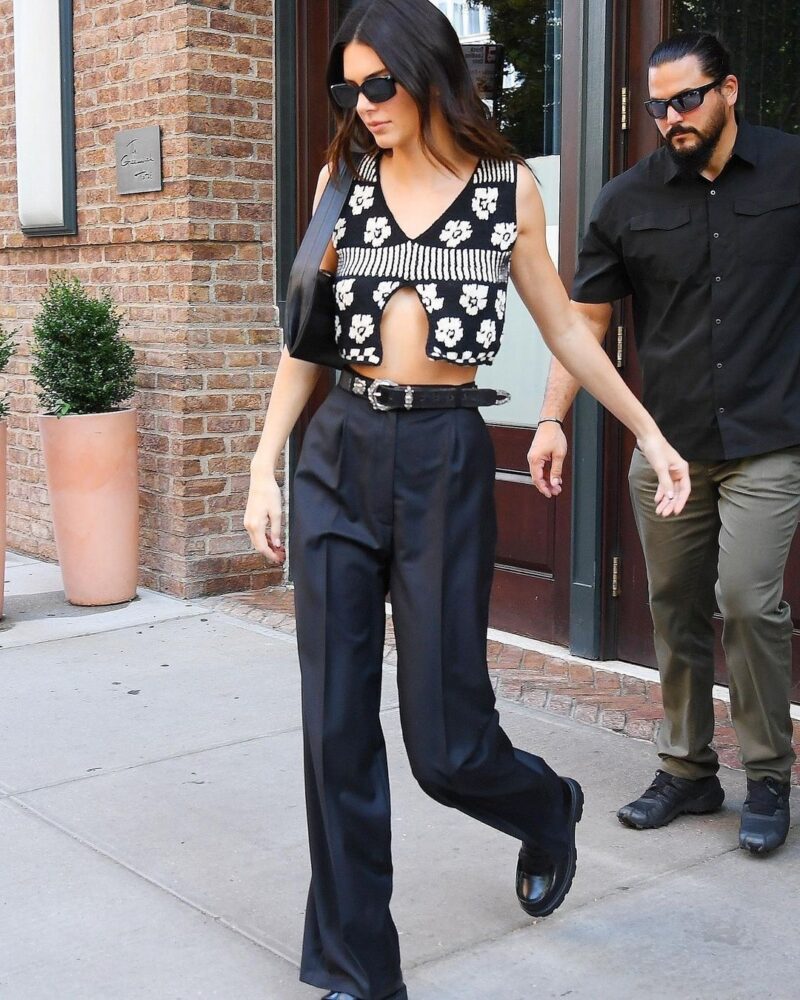 Sabrina Tachdjian is the creative force behind Tach Clothing, an indie label that's quickly gaining a cult following among fashionistas. Originally from Uruguay, Tachdjian creates all of her brand's designs herself.
Drawing inspiration from vintage clothing, she puts her own spin on each piece to create something that feels both nostalgic and modern. Her clothing is unlike anything else on the market – it's fun, kitschy, and unique.
And because everything is handmade, each piece has its unique character. Tach Clothing is the perfect example of a small indie brand doing big things. With an exciting mix of vintage-inspired pieces, the label quickly makes a name for itself in the fashion world.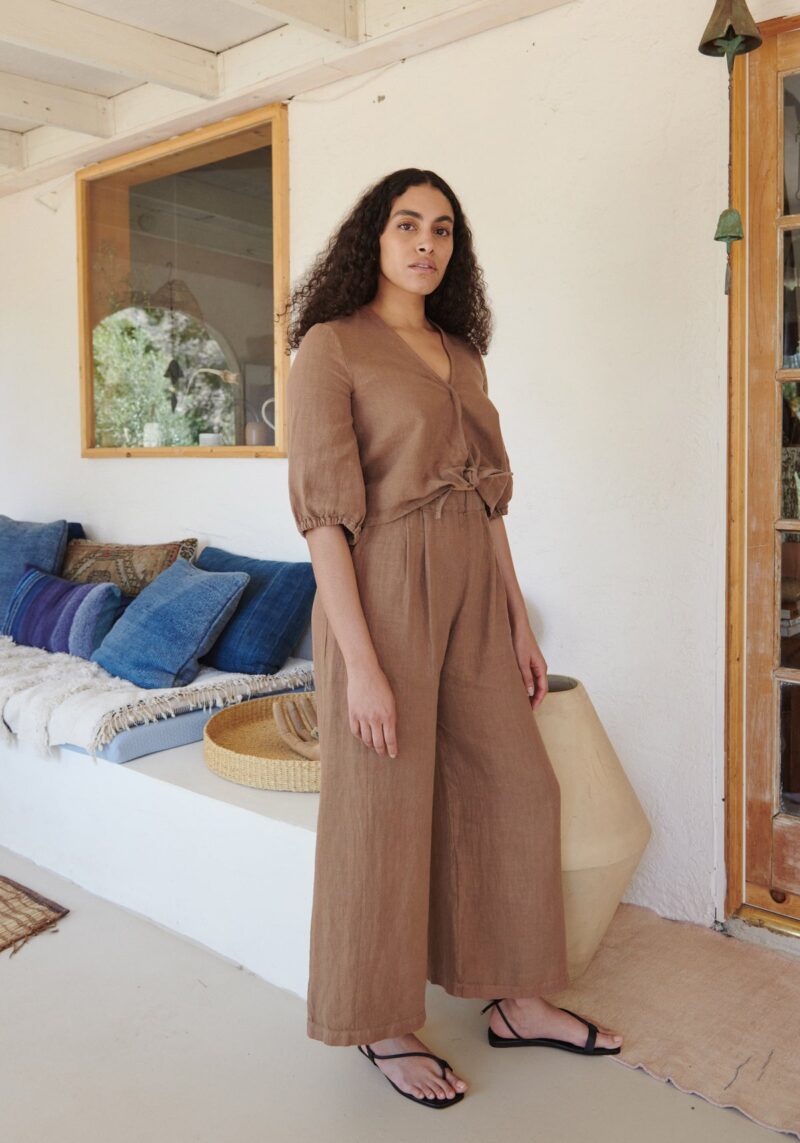 There are plenty of indie clothing brands out there, but First Rite is definitely one to watch. More and more people are looking for unique, well-made pieces different from what you can find at fast fashion retailers. And First Rite will absolutely not disappoint.
Founded in 2015 by designer Nikki Garcia, First Rite is all about timeless pieces. The brand achieves this through simple silhouettes that are easy to layer in classic tones like bronze, cream, and black, with each piece derived from natural fibers. Their sweaters are the most popular, made in a woman-owned and operated factory in Lima, Peru, from 100% Pima cotton sourced from surrounding communities.
What we love about First Rite is that they're not trying to be something they're not. They're not over-the-top or flashy, but their clothes are definitely unique. They're the kind of pieces you'll reach for again and again, season after season. First Rite is worth checking out if you're looking for quality indie clothing.
We all know that first impressions are important. That's why, when you're looking for clothing to wear to work, it's essential to find something that is both fashionable and professional. Unfortunately, finding clothing that meets both of these criteria can be difficult. That's where LYL comes in.
LYL is an indie clothing brand that specializes in women's workwear. Their stylish and professional clothing makes them the perfect choice for modern women. But LYL isn't just about fashion. They also strive to be ethical and sustainable. Their clothing is made from sustainable materials, and they support fair labor practices.
Finally, LYL is driven to create clothing that makes you feel confident while making a good impression on others. They offer unique styles that you can't find anywhere else. So, when you purchase from LYL, you can feel good knowing that you're supporting a brand that is not only will make you feel beautiful but also do something good for the world.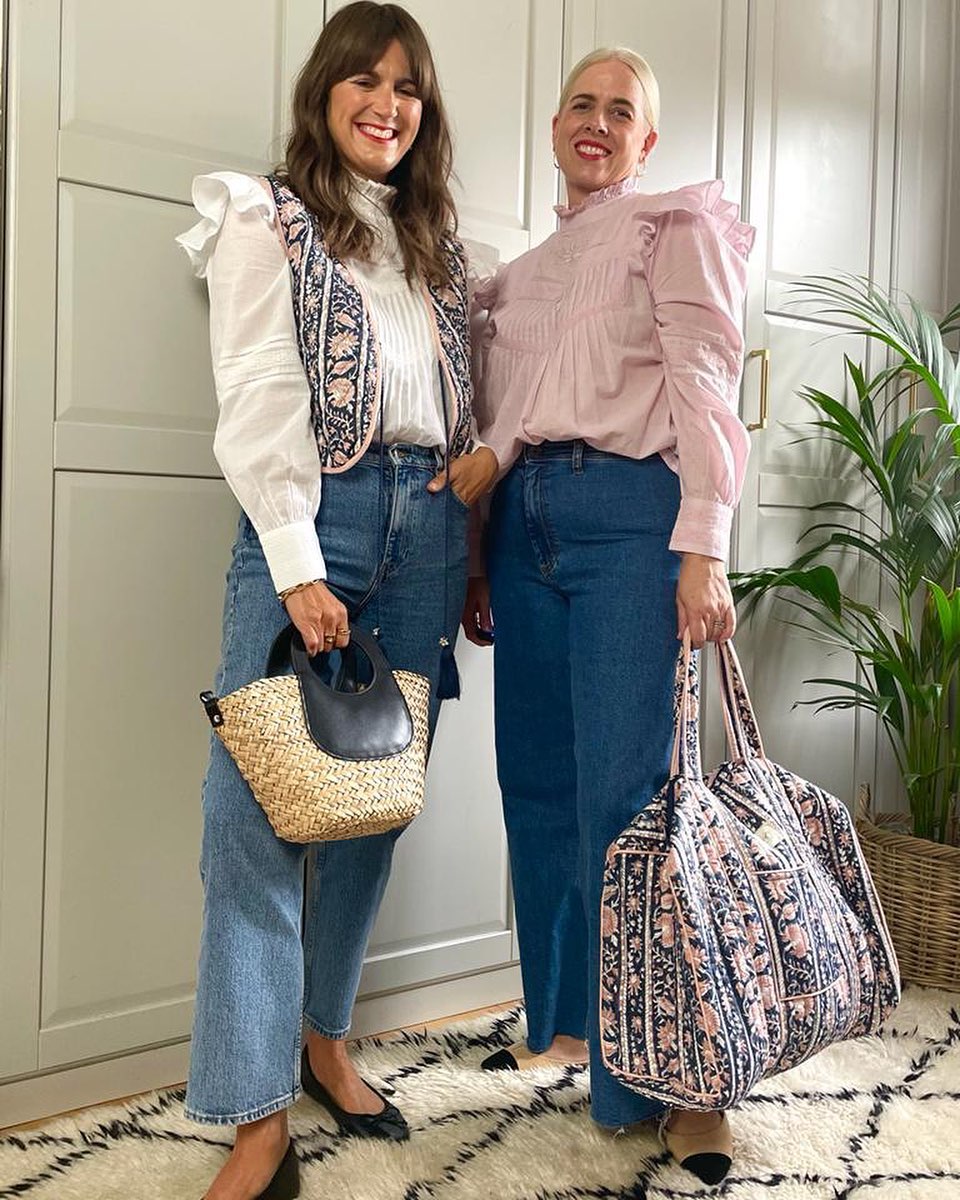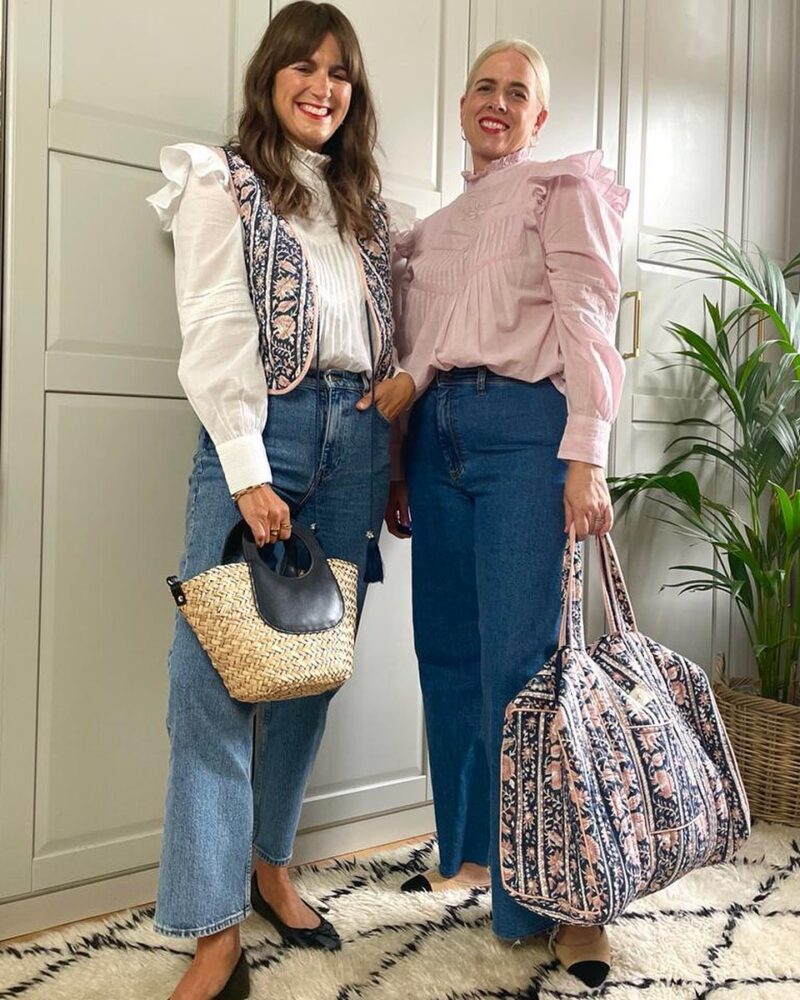 Dilli Grey is definitely worth checking out if you're on the hunt for an indie clothing brand that aligns with your ethical values. Based in London, this brand works with artisans across India to create beautiful clothing and homeware items that are sustainably and fairly produced.
What we love about this label the most is their floaty dresses, feminine blouses, and statement trophy jackets – all of which are perfect for brightening up your wardrobe regardless of the season. And because their pieces are designed to be mix-and-match, you can easily create plenty of different looks that will take you from summer to winter without fuss.
As more and more people become interested in sustainable, fair trade fashion, indie clothing brands like Dilli Grey are becoming increasingly popular. So if you're looking for an indie brand that's stylish, eco-friendly, and affordable, Dilli Grey should definitely be at the top of your list!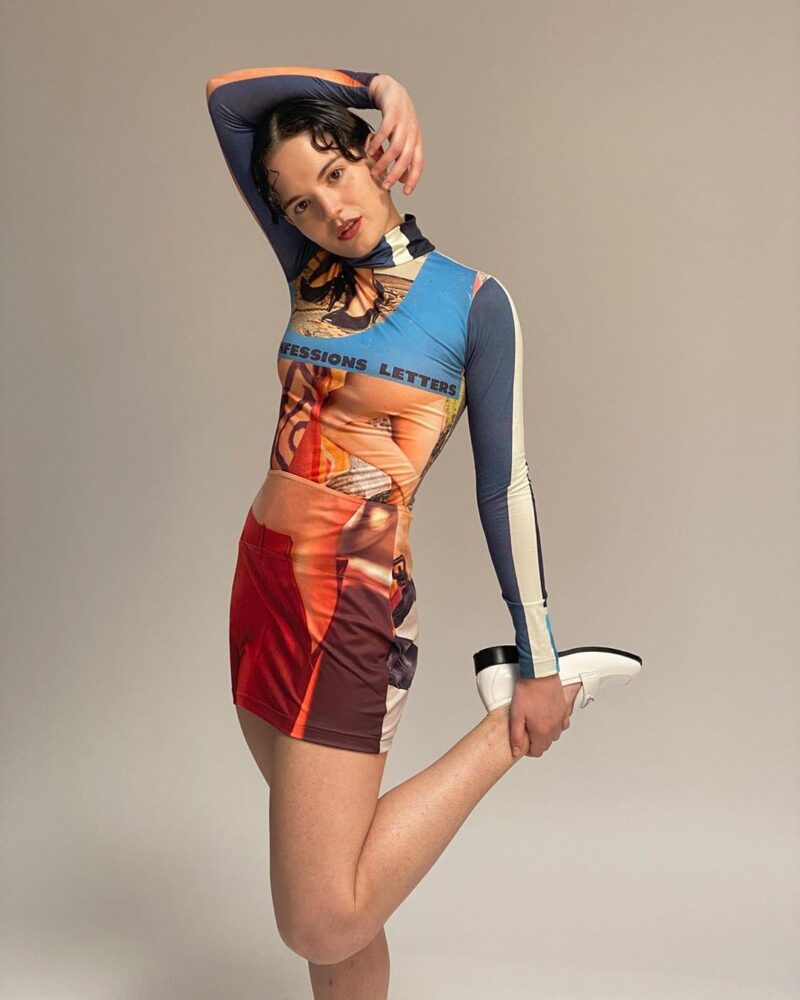 Elliss Solomon, the Central Saint Martins graduate, founded her brand in 2016 with a mission to create clothing using waste-free production methods. Elliss uses organic cotton, hemp, and bamboo to create its super-soft, abstract clothing.
The brand offers minimalist tops and bottoms if wild patterns aren't your thing. Moreover, Elliss is passionate about sustainability and ensuring that her clothing is ethically produced.
She sources her materials from local suppliers and works with artisans who share her commitment to quality and environmental responsibility. With Elliss at the helm, they are quickly becoming one of the most exciting indie brands to watch.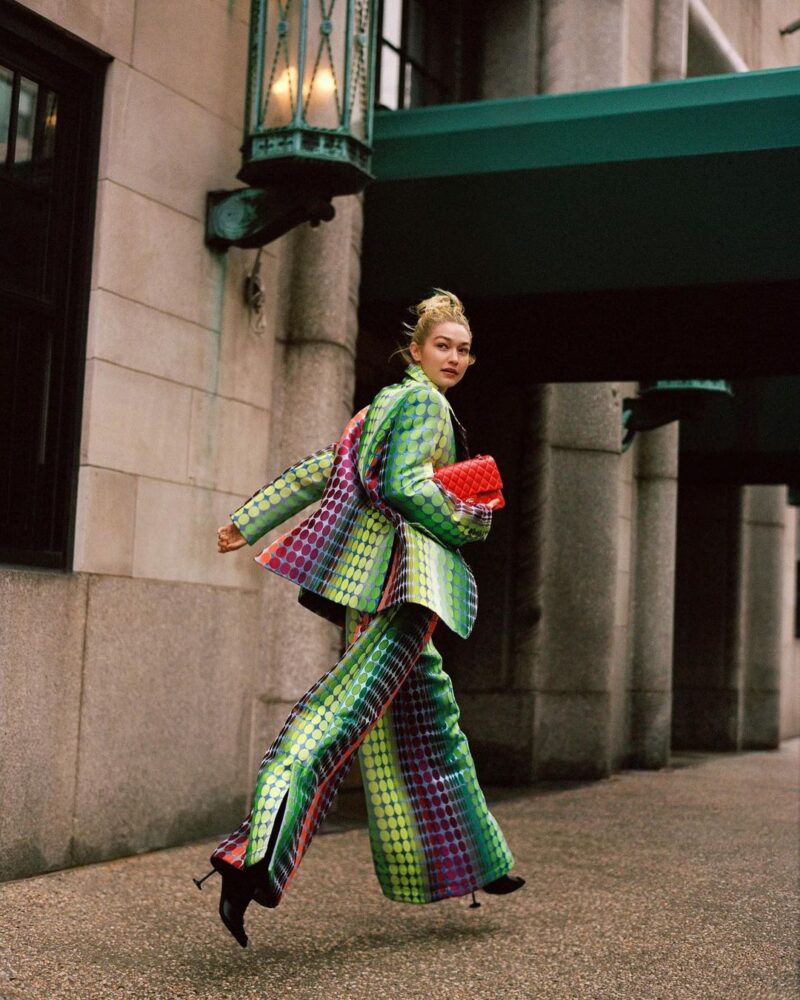 Indie clothing brands have been gaining popularity in recent years as people become more interested in supporting small businesses and independent designers. Christopher John Rogers is one indie brand that has been making a splash lately.
Founded in 2016, CJR has quickly become known for its vibrant, colorful designs. The label's signature stripe collection and voluminous tops are perfect for adding a bit of excitement to your wardrobe. In addition to being stylish, CJR's clothes are also incredibly well-made.
The brand uses high-quality fabrics and construction techniques, ensuring its garments stand the test of time. Christopher John Rogers is worth checking out if you're looking for something different and exciting in your wardrobe.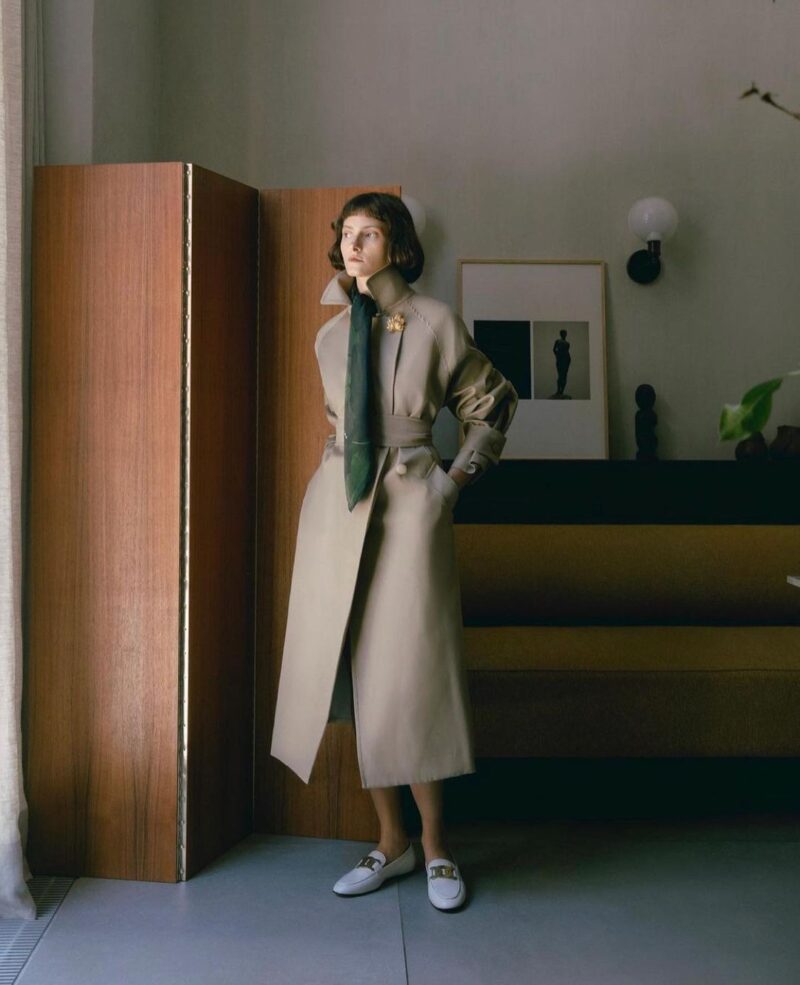 There's something incredibly refreshing about a well-made wardrobe. When you boil it down to the essentials, you can really focus on quality over quantity. That's why we love the indie clothing brand TOVE so much. Founded in 2019 by Camille Perry and Holly Wright, the label offers a classic selection of dresses, blouses, and trousers that are perfect for anyone who loves a minimalist aesthetic.
The pieces are on-trend but timeless, so you'll be able to wear them for seasons to come. So if you're looking for an indie clothing brand that understands the minimalist mindset, TOVE is definitely worth checking out. Trust us, your closet will thank you!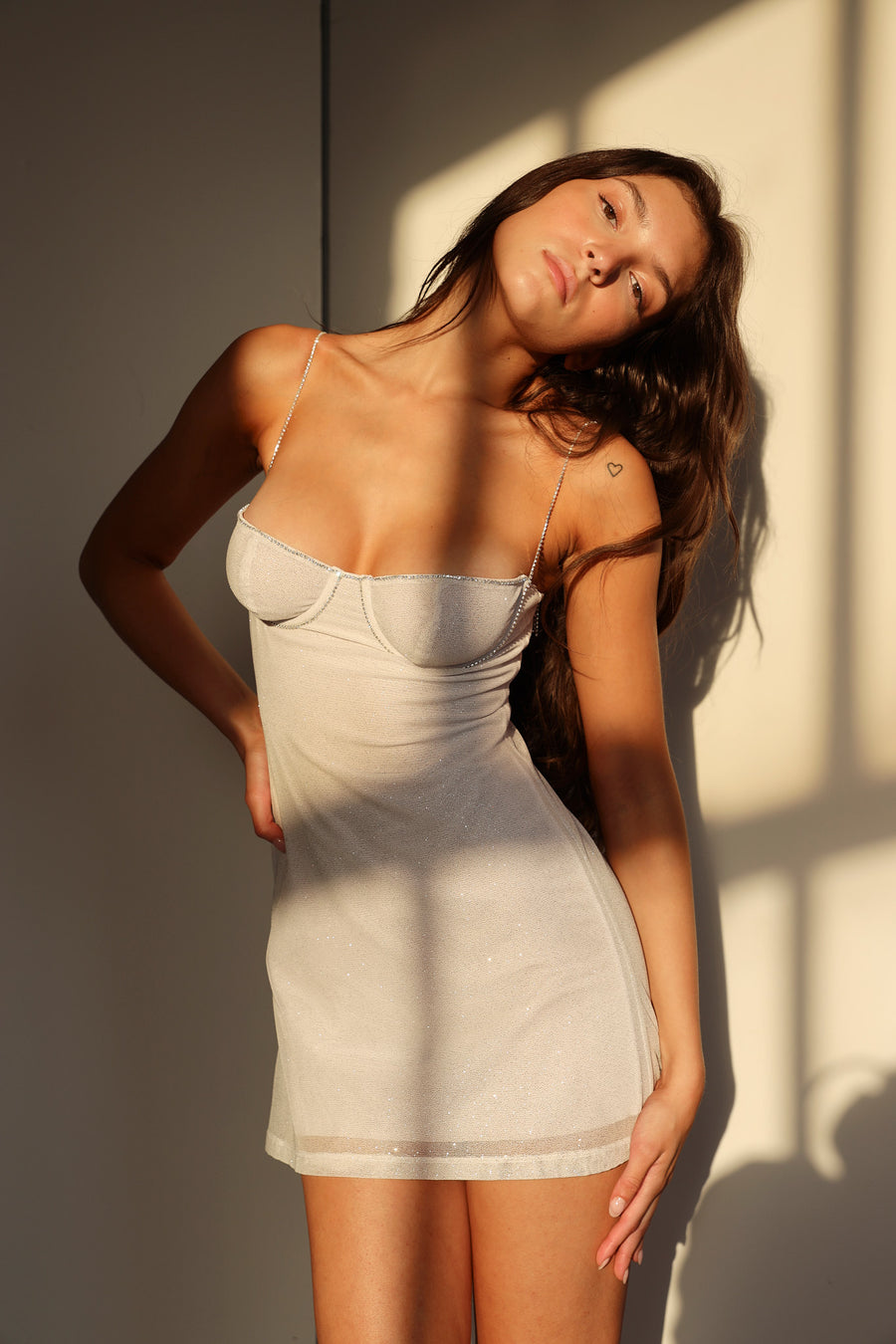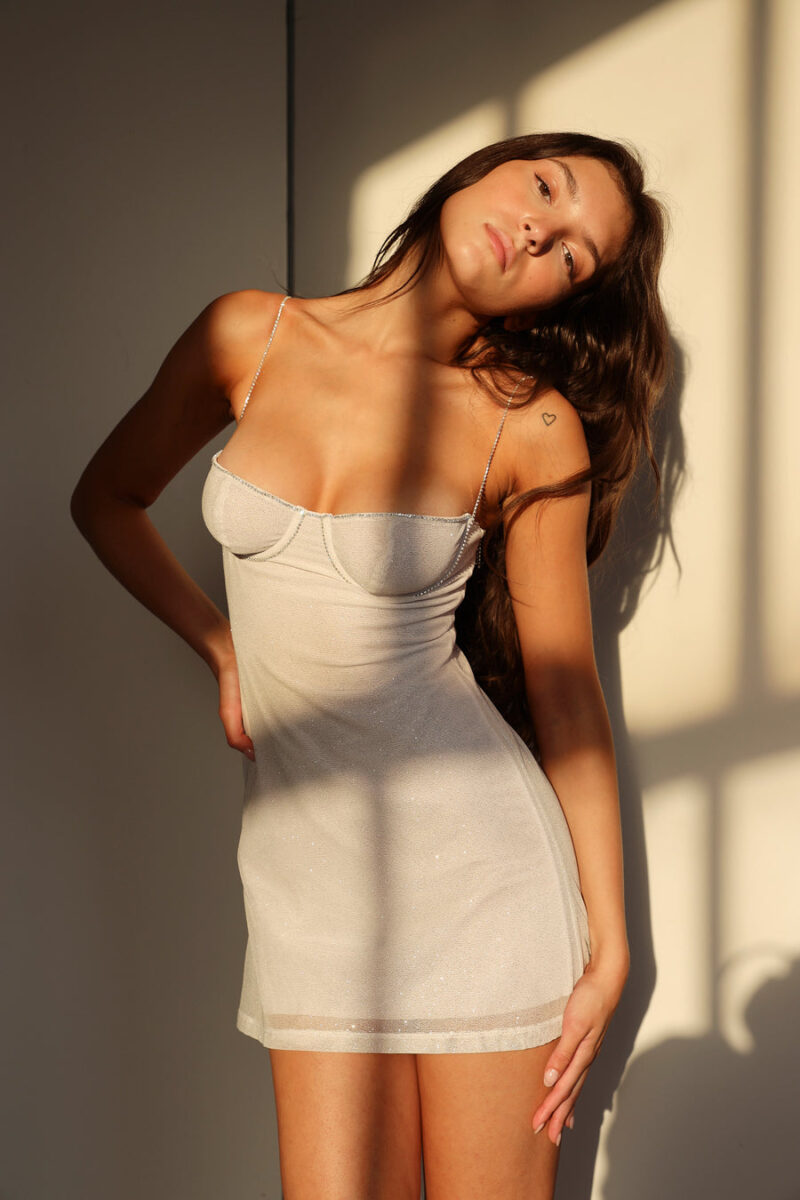 Marcelo Gaia is the designer behind the cult-favorite indie clothing brand Rosemilk and, more recently, Mirror Palais. Mirror Palais was launched in August 2019, a year after deciding to close her other brand.
The name Mirror Palais comes from a social media username Gaia used when he was younger. As a Brazilian-American raised in New York City by a single mother, Gaia used to get fashion inspiration from rummaging through her closet.
Today, his label draws inspiration from her most prized pieces, such as high-waisted bikinis and '80s-era skirt suits. If you're looking for slightly vintage indie outfits, this is a great brand to try. Marcelo Gaia is living proof that it's possible to turn your passion into a successful business for anyone who's ever dreamed of starting their own clothing label.
Hopefully, this list of indie fashion brands helped you figure out where to shop for up-and-coming indie outfits! Enjoy!