Looking for a new wallpaper that's going to suit the holiday season? Then look no further than our list of the cutest Grinch wallpaper backgrounds to have on your phone!
Christmas is just around the corner! I am already getting excited as I stroll past houses adorned with festive decorations, hear jolly Christmas songs being practically played everywhere, and feel my mouth already watering with all the holiday cookies I plan to eat and bake this year!
But apart from those festivities, one thing I'm also excited about is the holiday movies I'm going to be binging all month long! In fact, a particular classic I'm quite looking forward to is "How The Grinch Stole Christmas". I mean, who could not love watching this furry, green grump attempt to steal Christmas?
In case you didn't know, this movie is about a pessimistic grump who sets out to steal Christmas. However, he has his heart softened by a young girl's optimism and kind heart. It's a well-beloved tale about the Christmas spirit and the unstoppable power of hope that is both funny and uplifting.
If you haven't watched the movie, then what are you waiting for? You should definitely include this in your holiday watch list! It's a classic movie you can't miss out on!
Now with that said, if you're here because you're looking for Grinch wallpapers for your phone then you definitely came to the right place! So to help you out, I've rounded up the best Grinch wallpaper background to have on your phone.
Grinch Wallpaper Backgrounds
These wallpapers will surely not leave you feeling like the Grinch!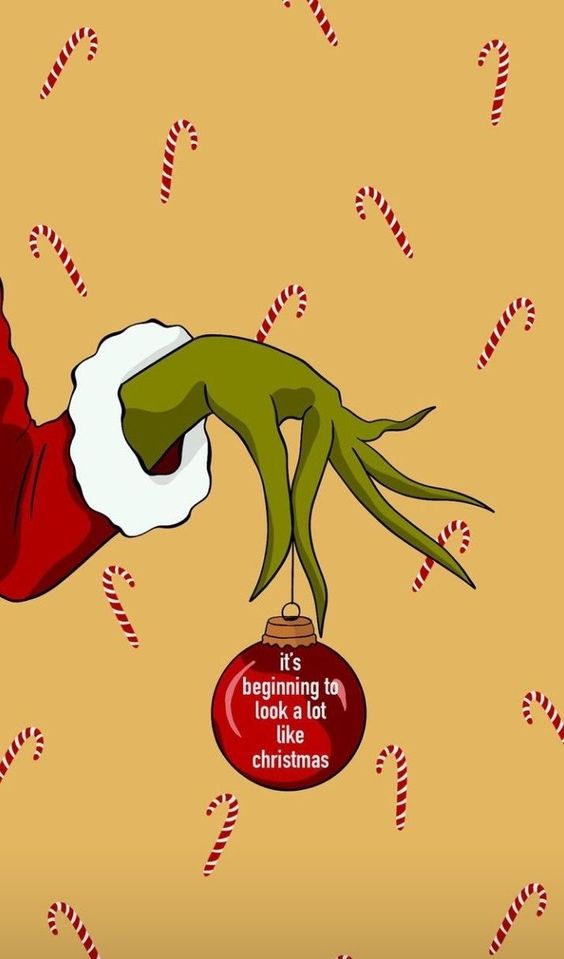 It's truly beginning to look a lot like Christmas! And your phone's background is going to get more festive with this wallpaper!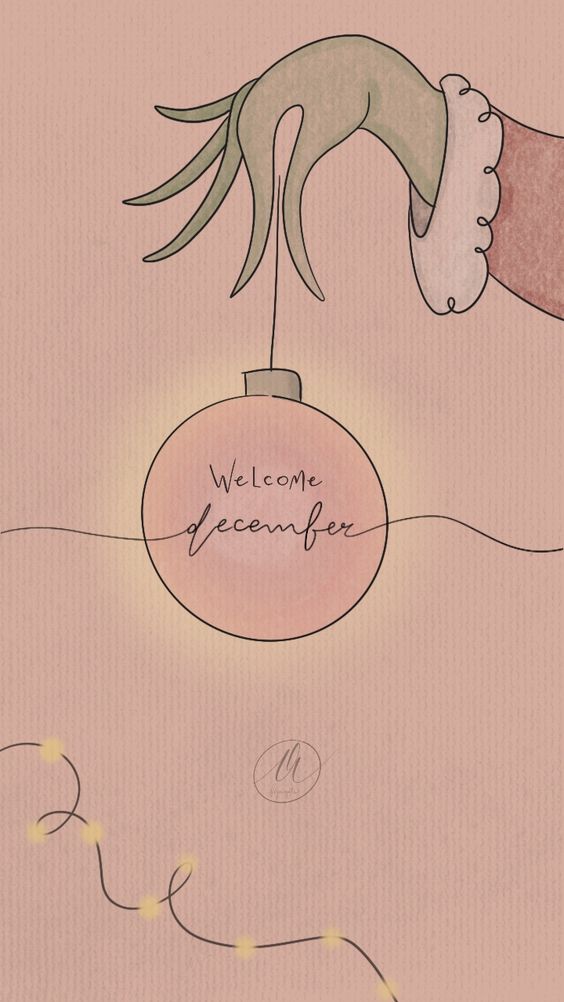 Welcome the month of December with a change of wallpaper to suit the holiday season!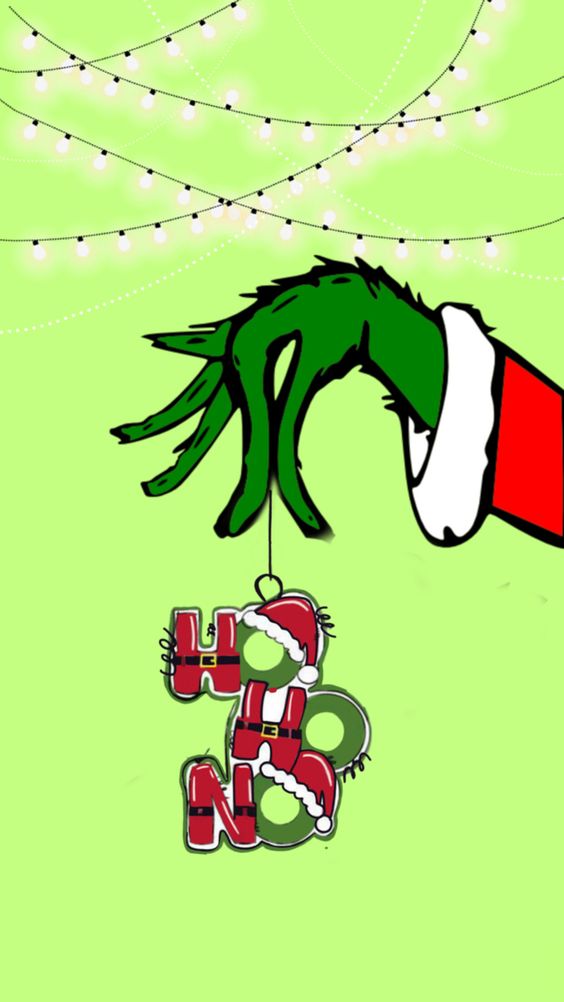 Feeling like you're in a bit of a Grinch-y mood? Well, don't let that get you down, and try getting into the holiday spirit with this funny phone background inspired by the Grinch!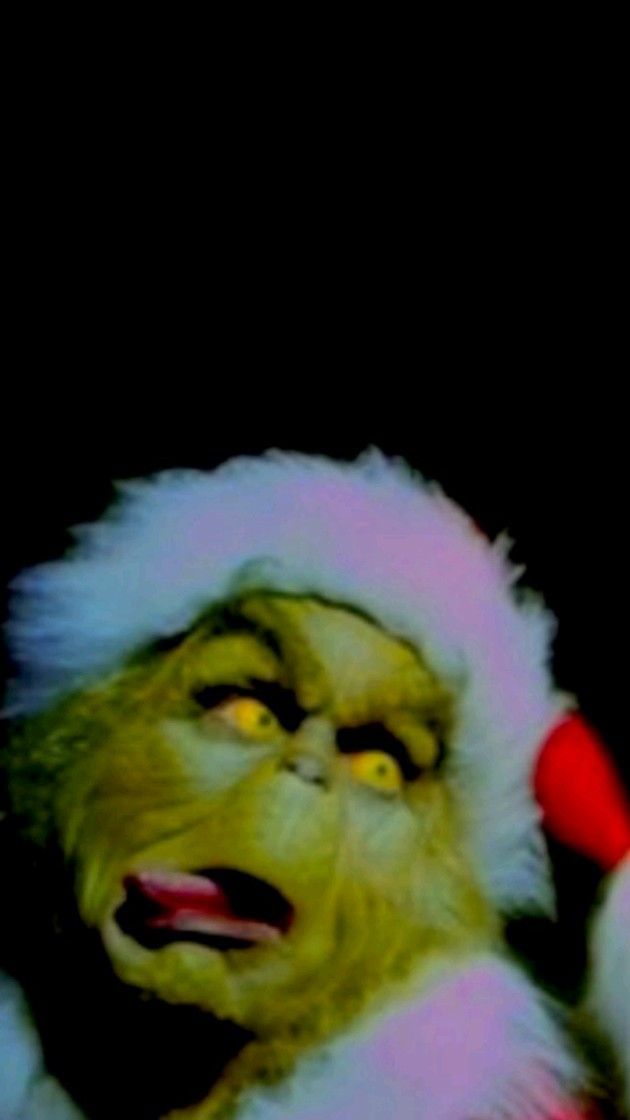 So goofy and funny as heck, this wacky photo of the Grinch from Jim Carrey's version is just utterly hilarious! Your friends and family are sure to get a gag out of this when they see this as your phone's wallpaper background!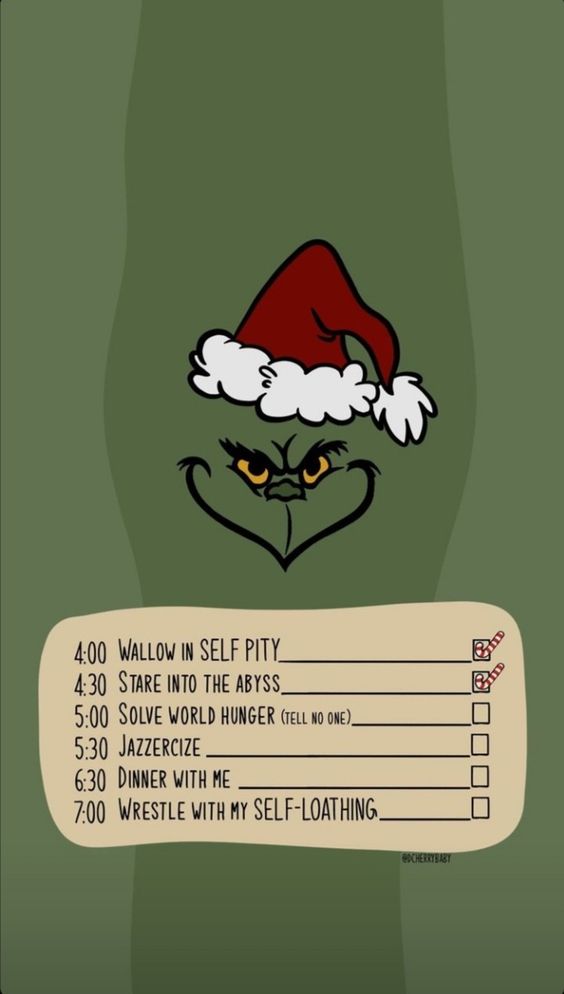 Not sure what to do yet for the holidays? Then this hilarious holiday to-do list by the Grinch might just give you an idea! When you make this your wallpaper, you're sure to never forget this list!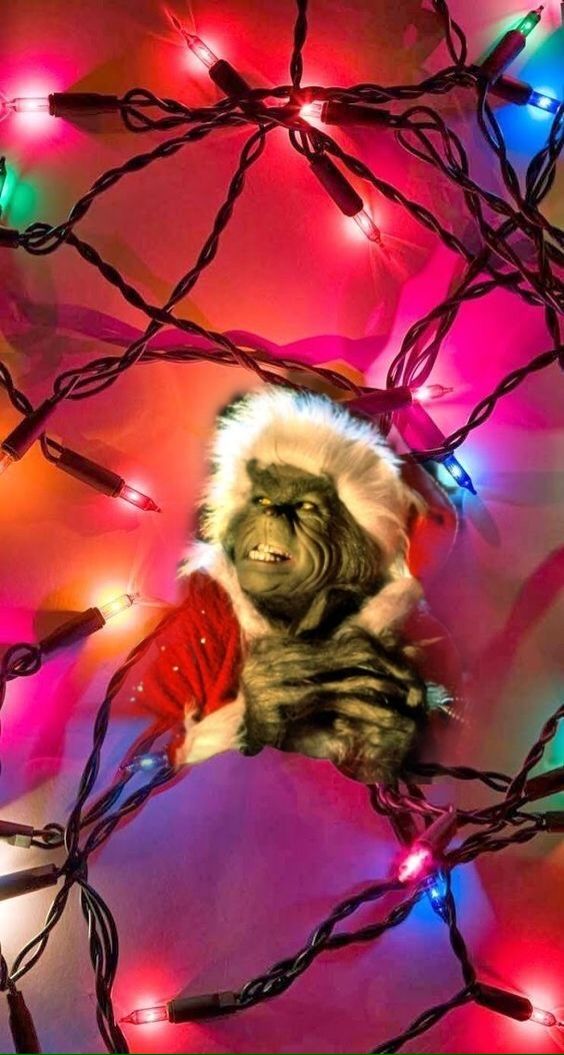 So playful yet so sinister, this Grinch wallpaper really looks like the Grinch has some naughty plans in mind for Christmas!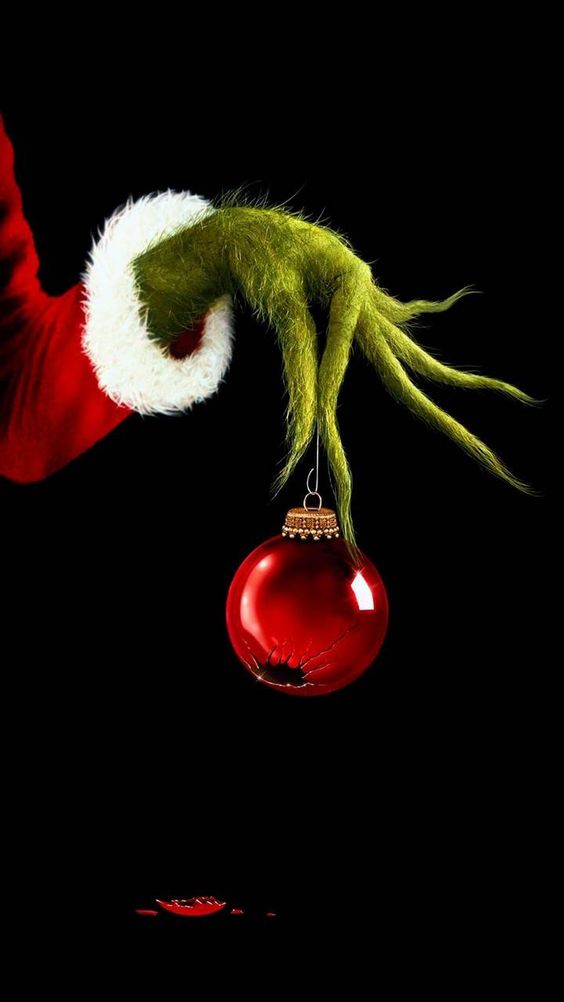 There's something so classy when you look at this Grinch phone wallpaper. Perhaps, it's the black background and how the colors just pop against it.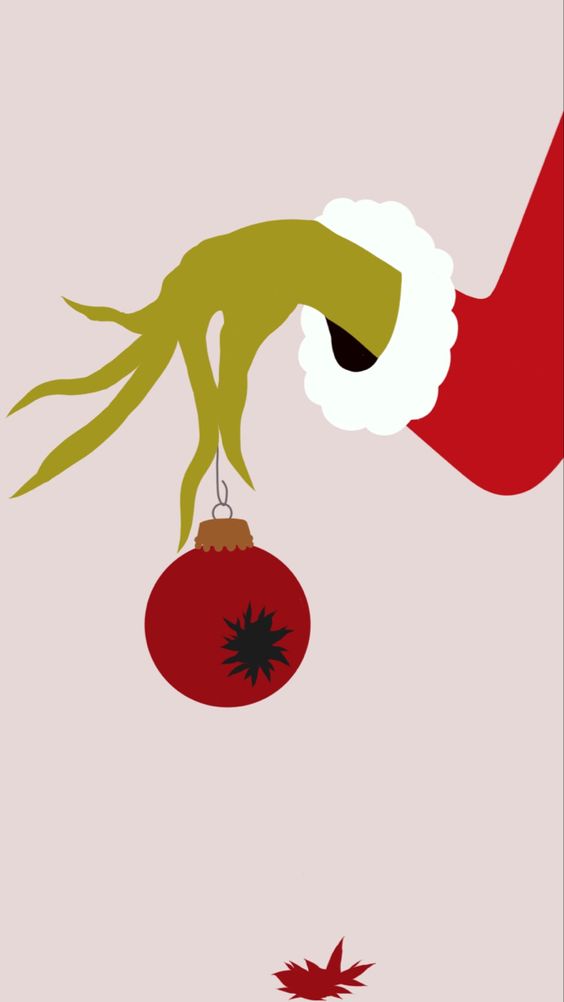 If you're not too fond of the black background or the realistic design of the previous wallpaper, then this one might be to your liking! It has the same Grinch holding a shattered Christmas ornament.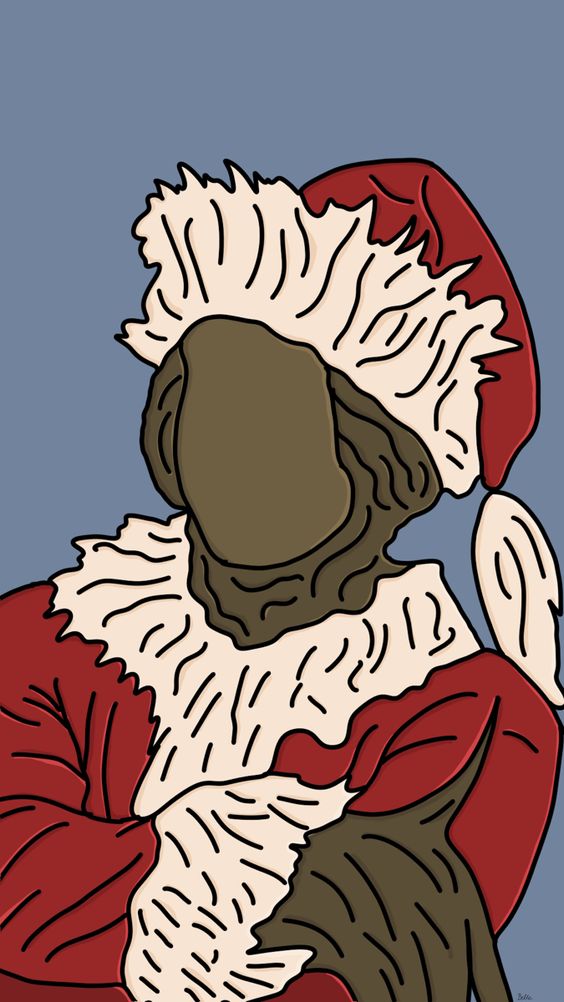 This has got to be one of my personal favorites. I just love the rather minimalistic drawing style for this Grinch wallpaper.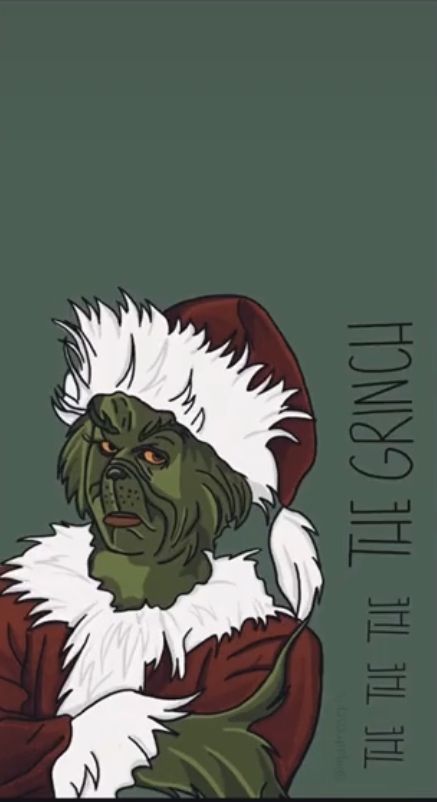 If you want a more detailed version of the previous Grinch wallpaper, then you might love this particular one! This one features the Grinch's iconic grumpy look that we all know him for.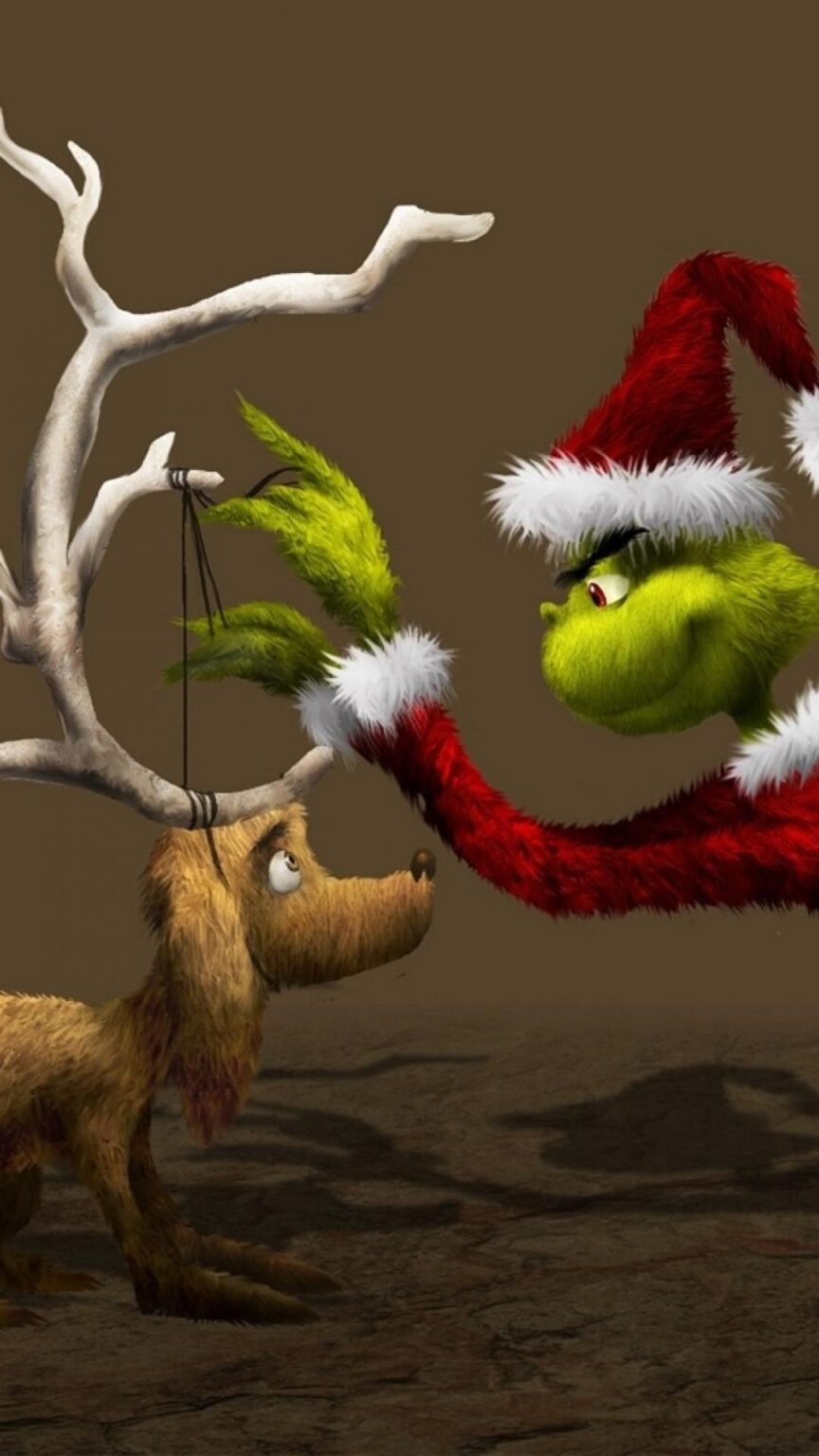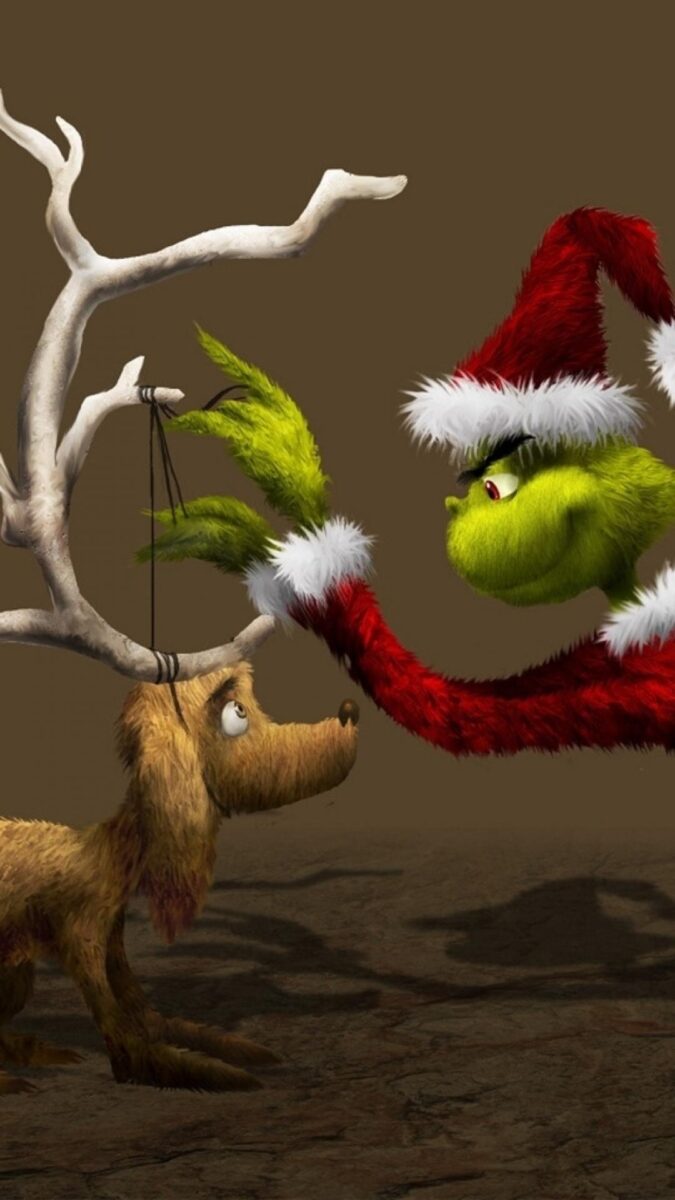 If there was anyone that the Grinch actually liked, it's definitely Max! Just look how cute they are in this wallpaper as the Grinch dresses up Max as a reindeer!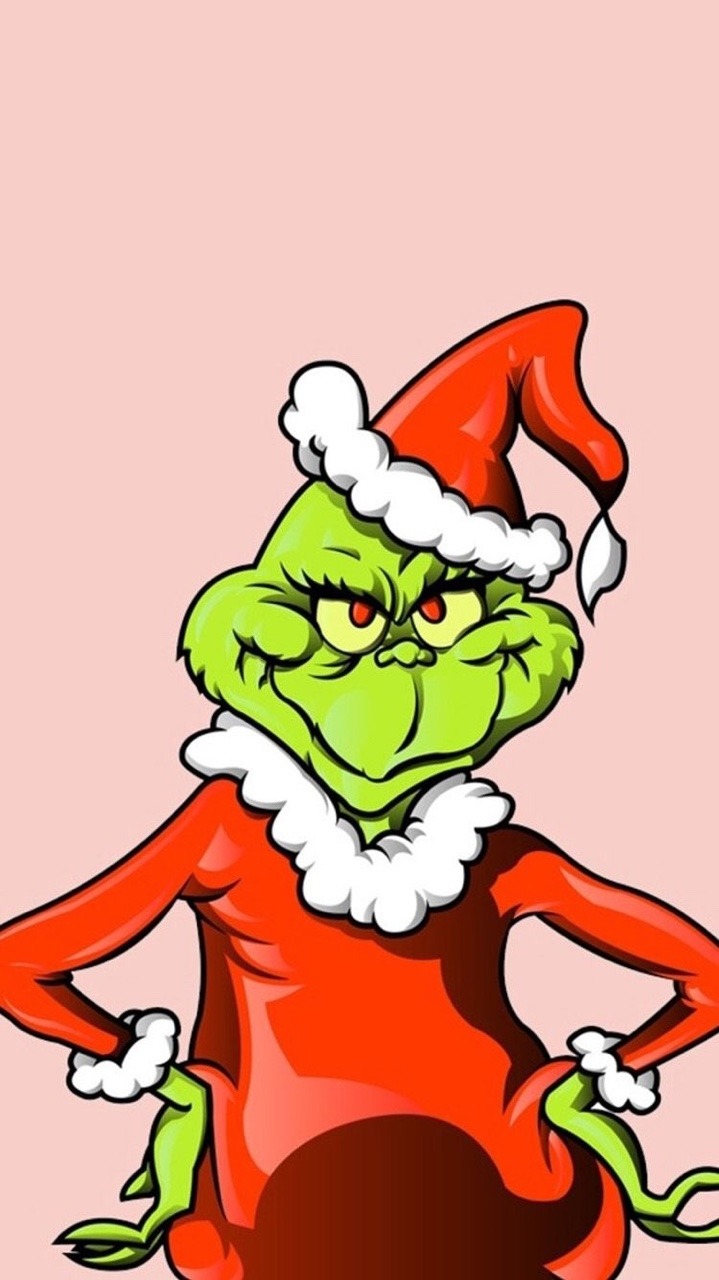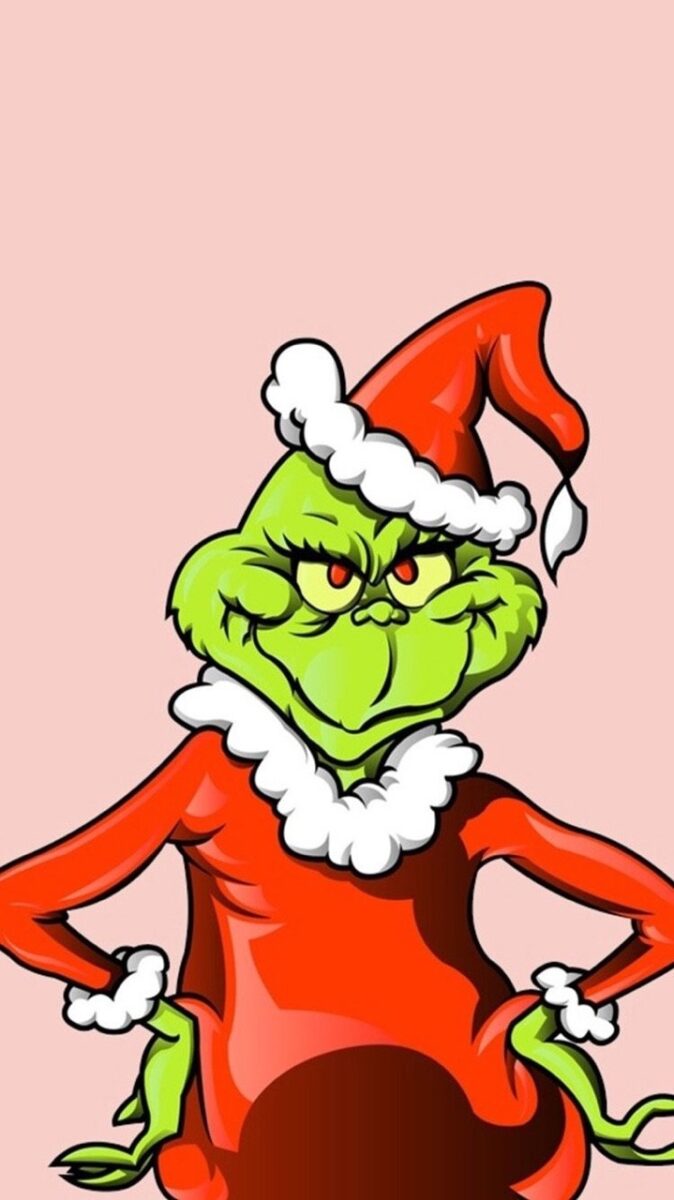 This Grinch wallpaper is just so cute! I love the pink background and the smug look the Grinch has.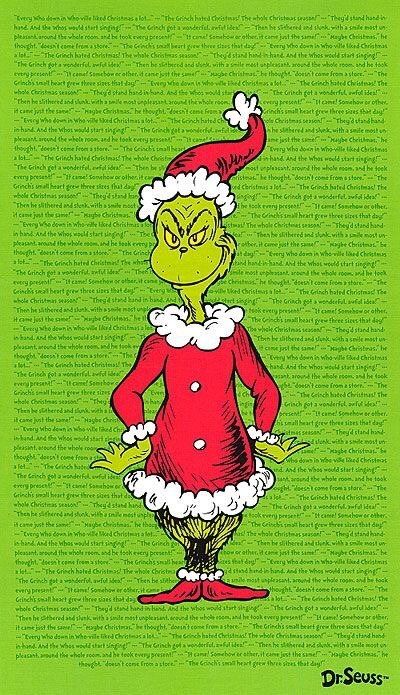 Another favorite of mine is this classic Grinch wallpaper. It features Dr. Seuss' original drawing style of the Grinch and I just think it's so nostalgic!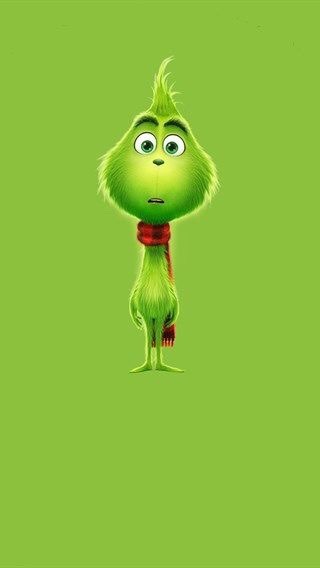 If you loved the 2018 film iteration of The Grinch, then you will surely love this wallpaper! It has the Grinch when he was still a little kid and it's just so adorable!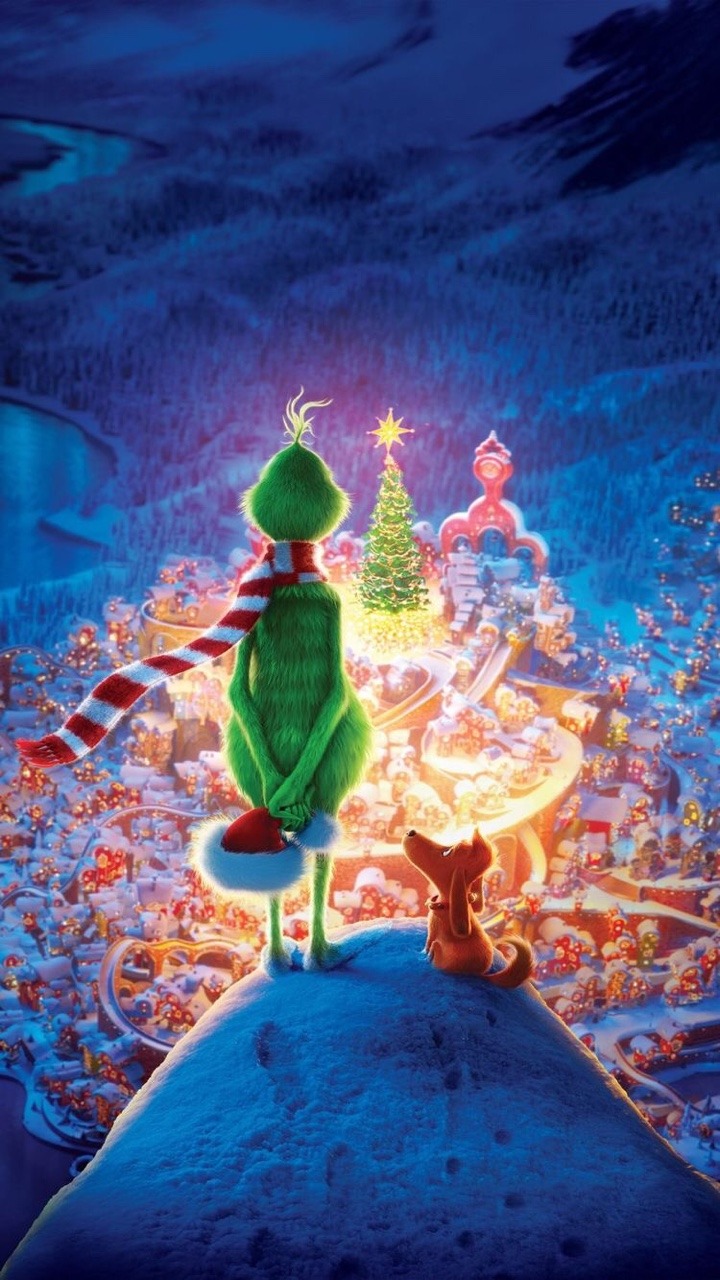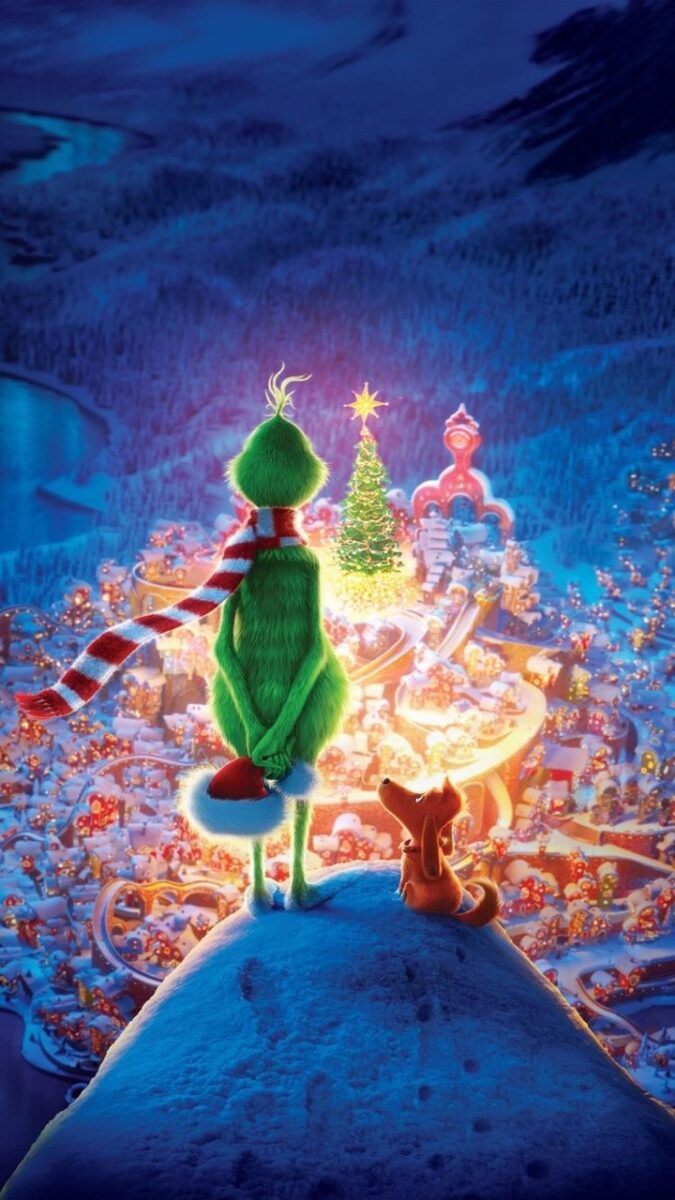 Here's another Grinch phone wallpaper from the 2018 movie! But this one is the official poster used for the film!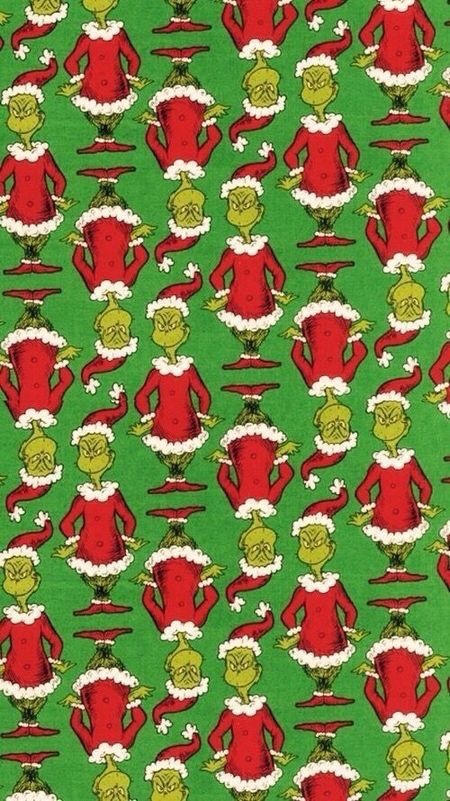 If you can't get enough of this version of The Grinch then you'll surely love this endless collage of him as your phone's wallpaper!
This particular art style of the Grinch is so cute! And I love how he seems to be enjoying himself in this image. The Grinch definitely deserves that festive cheer!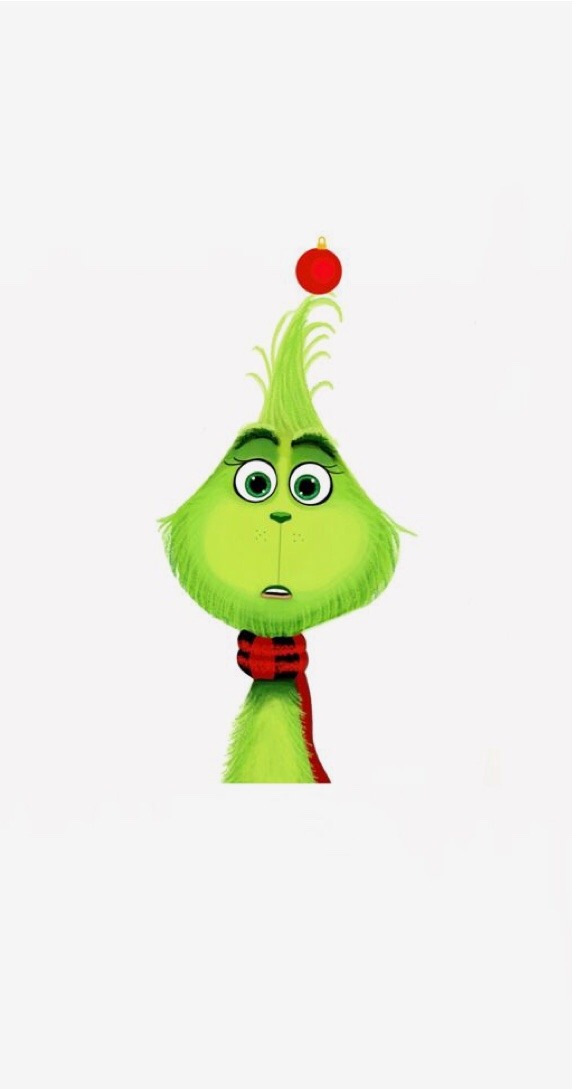 If you don't like a lot of details in your Grinch wallpaper, then this one might be to your liking! It's quite simple and the Grinch looks rather adorable in this!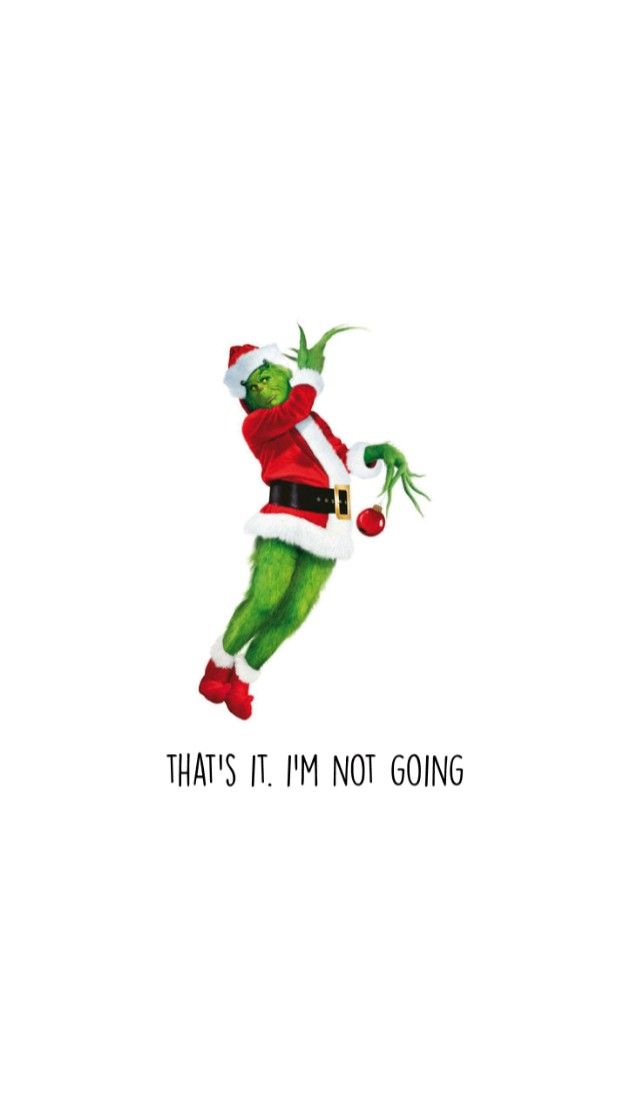 Here's another minimalistic wallpaper of The Grinch for the holiday season! If you're feeling sassy like him, then this is the wallpaper for you!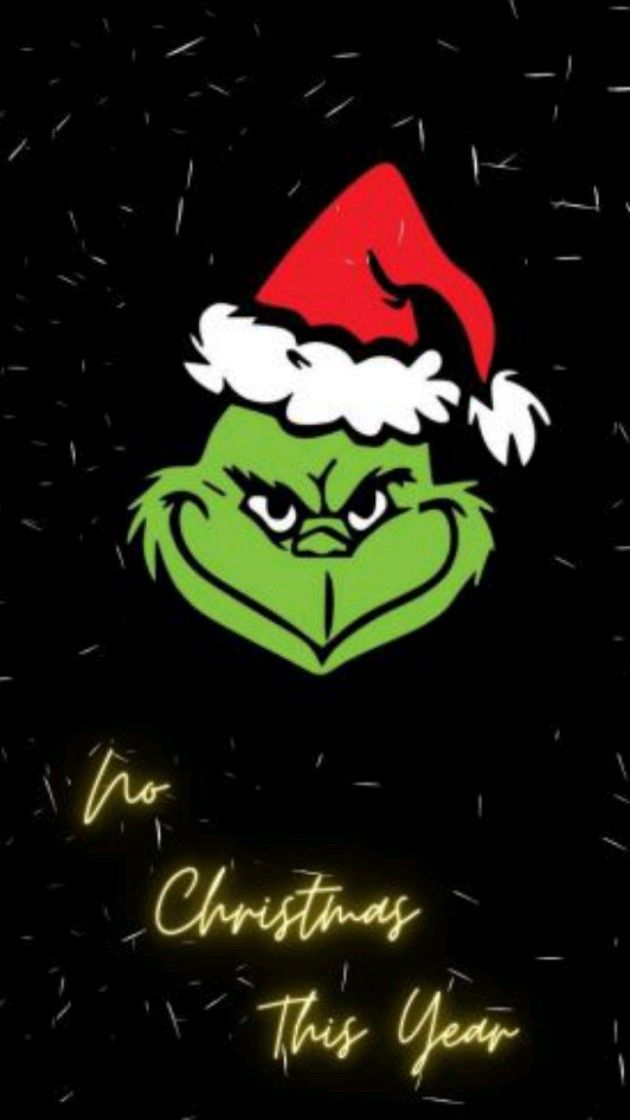 Not in a festive mood yet? Then maybe this Grinch wallpaper might be something you like! Just like the Grinch's change of mood, a Christmas miracle could happen to you as well!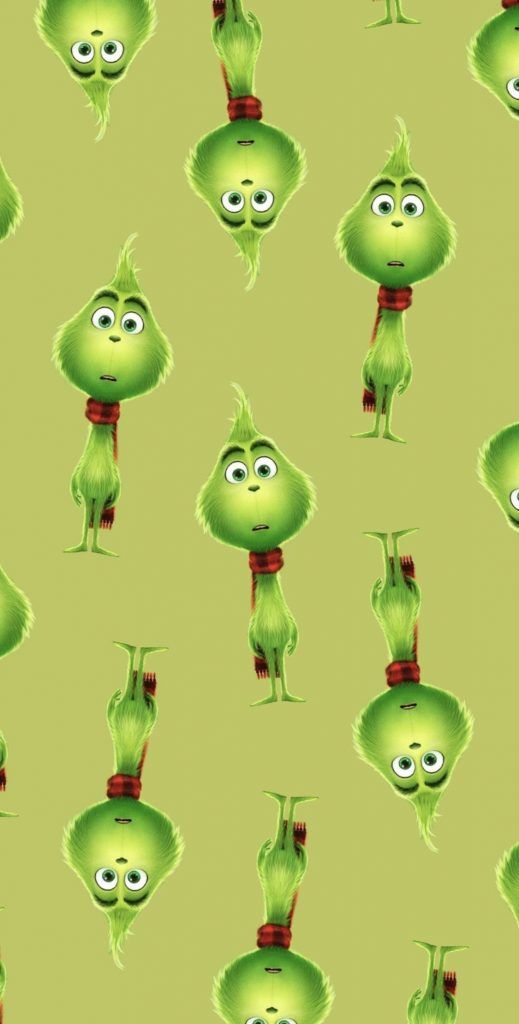 Young Grinch honestly just looks so adorable! Honestly, you wouldn't think that such a cute kid would be so mischievous and grumpy about Christmas when he grows up!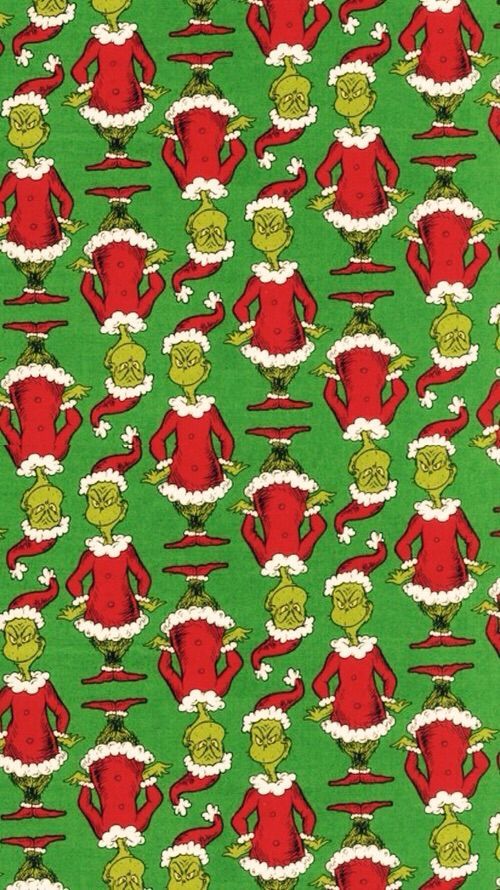 Despite the Grinch's mood regarding Christmas, this wallpaper can't get more festive as it's filled with a sinisterly smiling Grinch!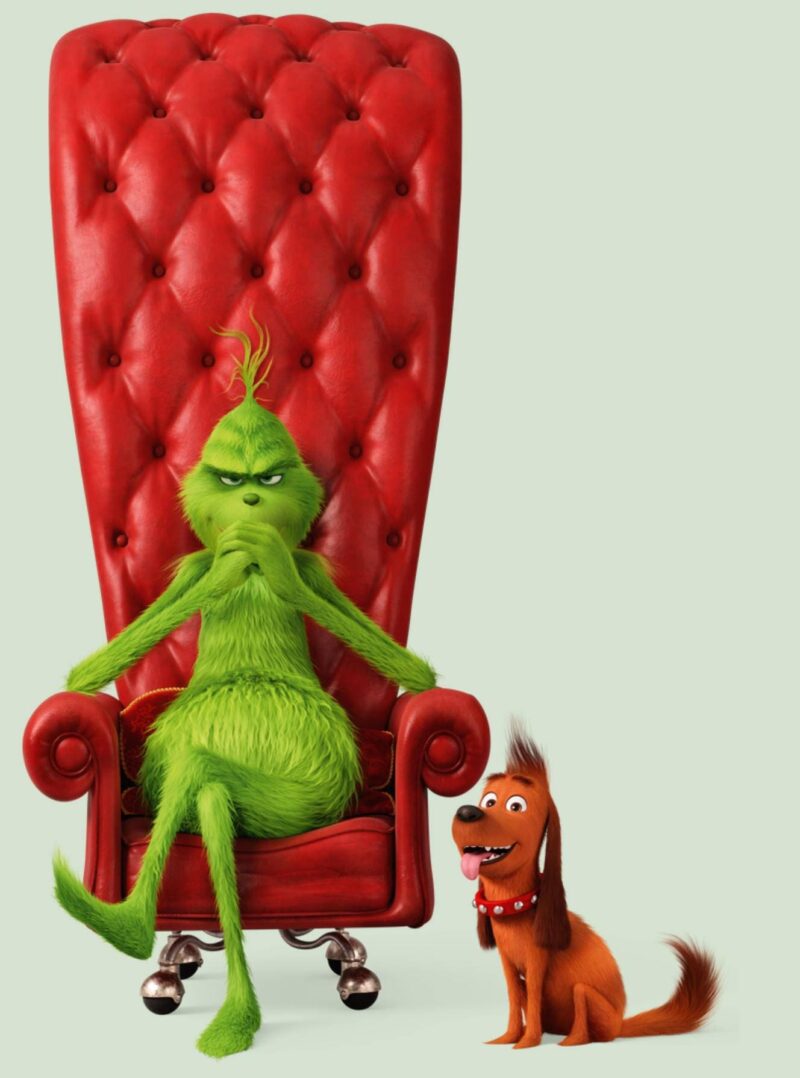 You can definitely tell that the Grinch is up to no good with this wallpaper. That look of contemplation before he finally steals Christmas!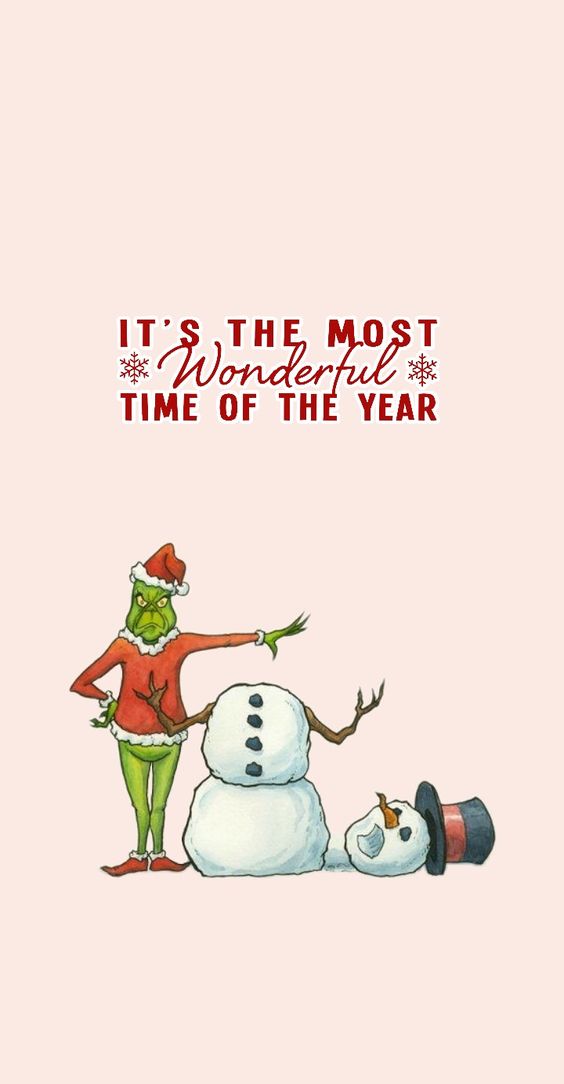 I love the slightly dark humor in this wallpaper! The juxtaposition of the song lyric over the Grinch pushing a snowman's head off its body just brings a giggle out of me!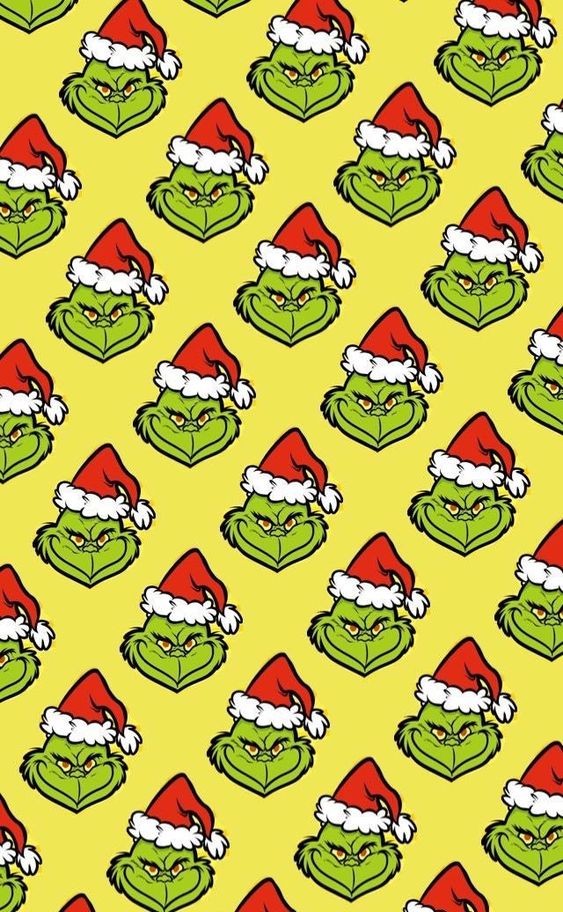 If you can't get enough of a smiling Grinch, then this wallpaper will definitely be perfect for you!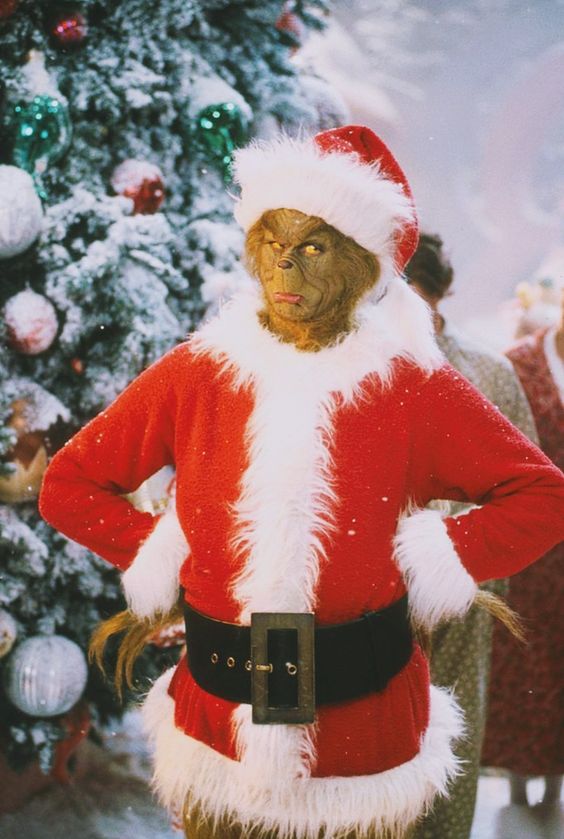 Taken from a scene from the classic Christmas movie, "How The Grinch Stole Christmas", this is the perfect wallpaper for anyone who wants to feel a bit nostalgic over this comedic masterpiece!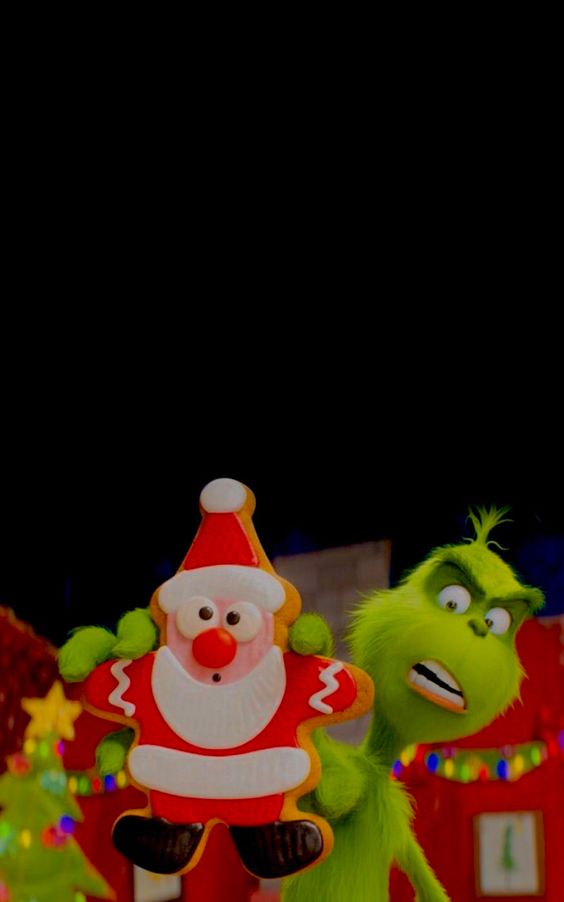 Here's another wallpaper you can use that was taken from the latest Grinch movie last 2018! This one features the titular character holding a Santa Claus gingerbread cookie!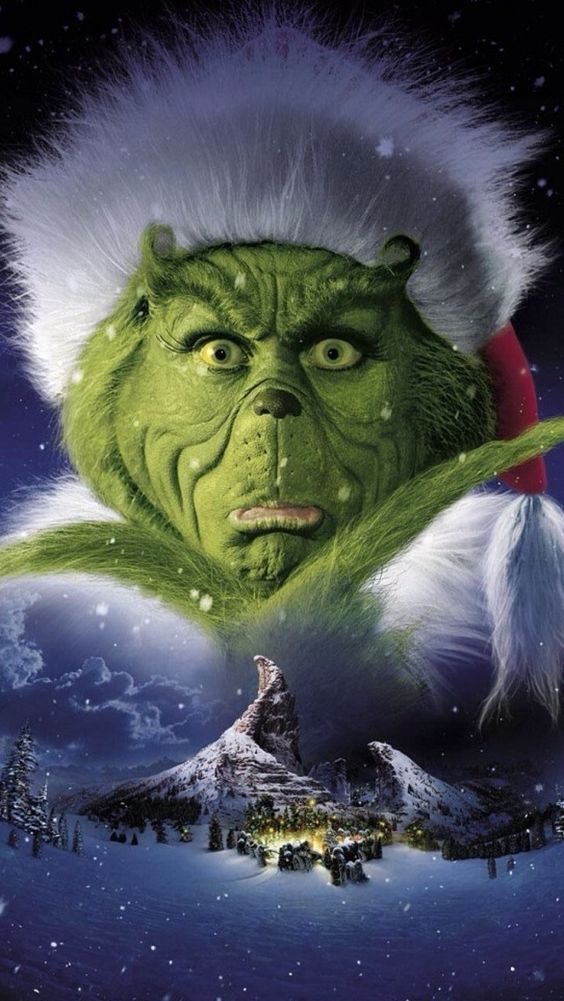 If you're a huge fan of the 2002 "How The Grinch Stole Christmas" movie, then you'll surely want the official movie poster as your wallpaper for the holiday season!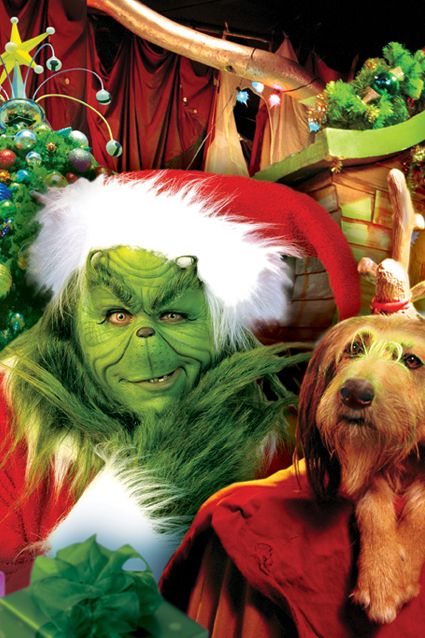 Here's another classic Grinch wallpaper you might love if you're feeling nostalgic over Jim Carrey's version of the Grinch!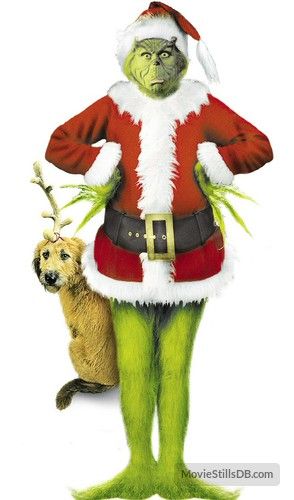 If minimalism is what you're looking for, then you'll love this wallpaper of the Grinch just standing with Max.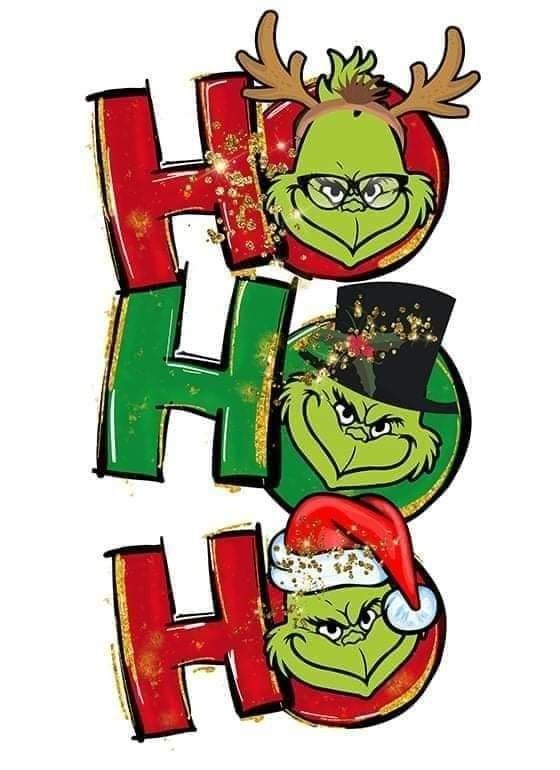 Fill up your phone with that holiday spirit with this adorable Grinch wallpaper featuring Santa Claus' iconic "HoHoHo!"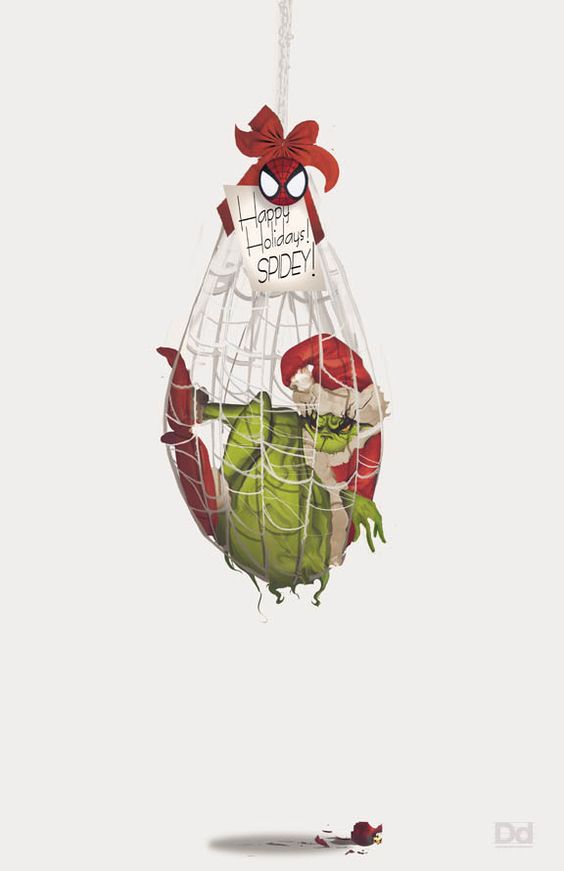 If you want to add more quirkiness to your wallpaper ideas, then why not opt for this crossover between the Grinch and Spiderman? The humor in this image is just top-tier!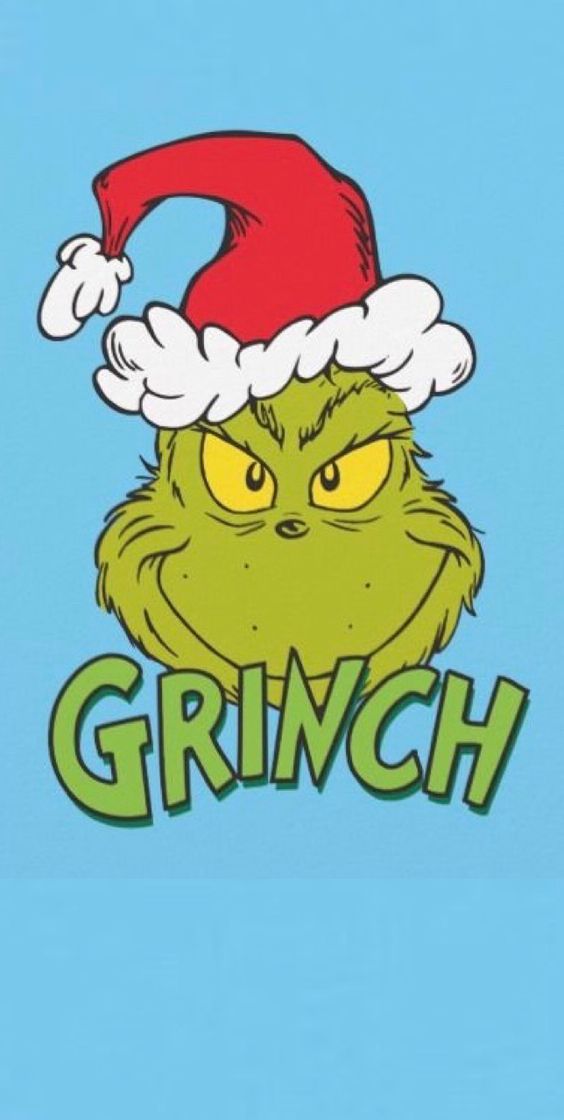 Very simple and straightforward, let all your friends and family know your love for this mischievous Christmas icon!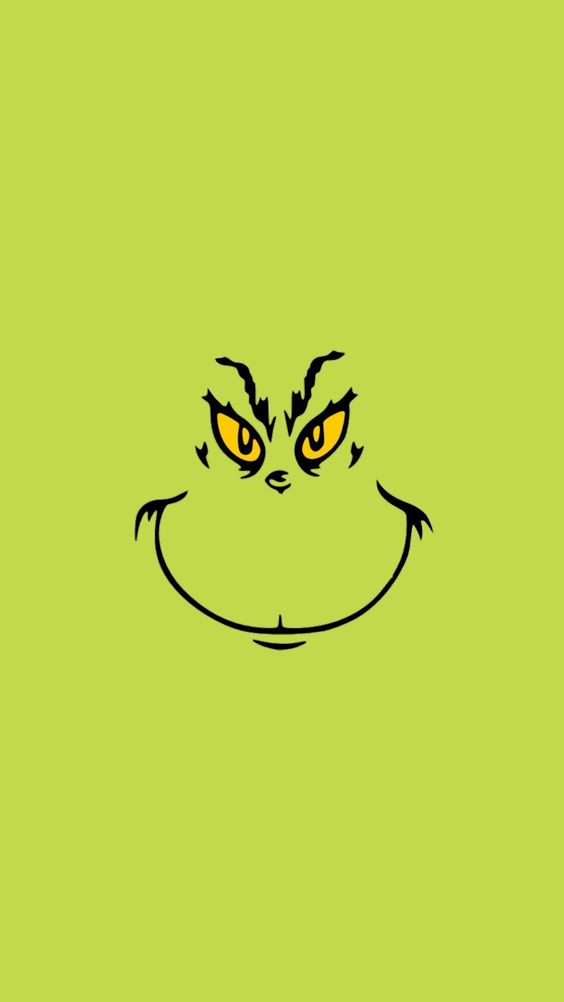 Here's another pretty simple and minimalistic Grinch wallpaper you can use for your phone!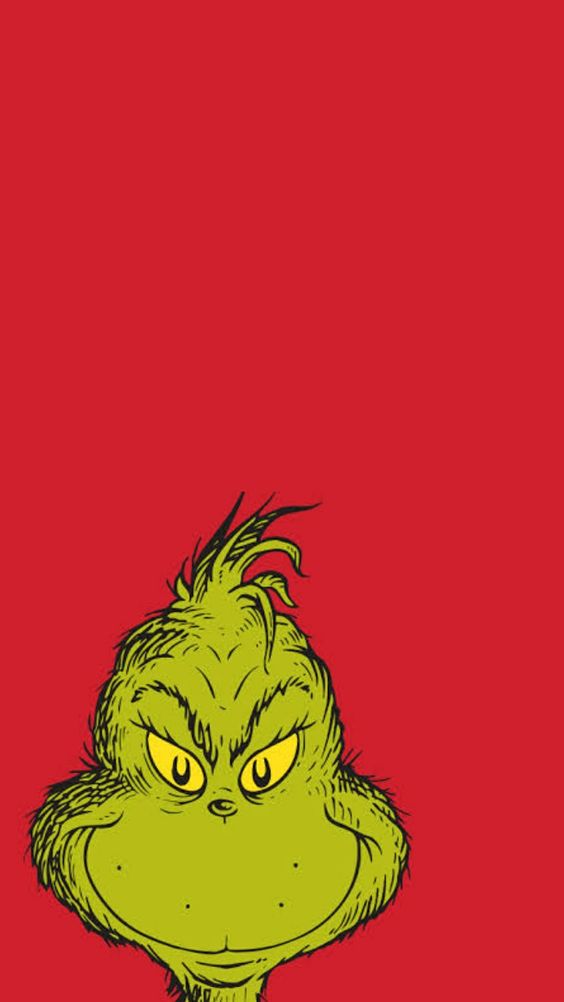 I just love how the red background gives this wallpaper a more festive feel! And the fact that the Grinch adds a green color to the overall image really feels like Christmas!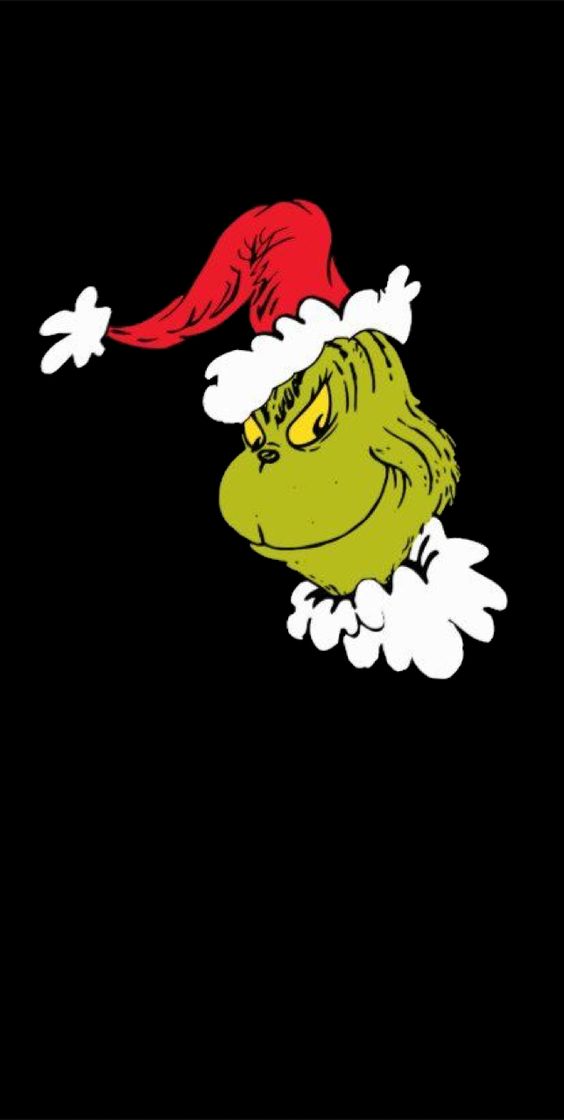 For some reason, this particular wallpaper makes it look like the Grinch is just a floating head. If you're into that, you should definitely put this as your wallpaper right away.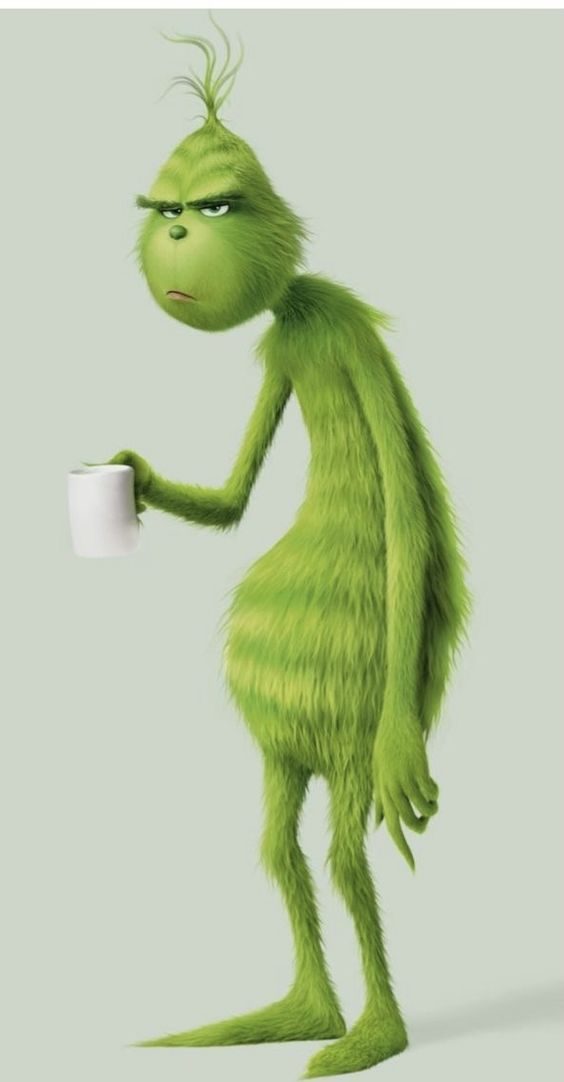 Yes, I'm sure we can all relate to this wallpaper, especially on a Monday morning.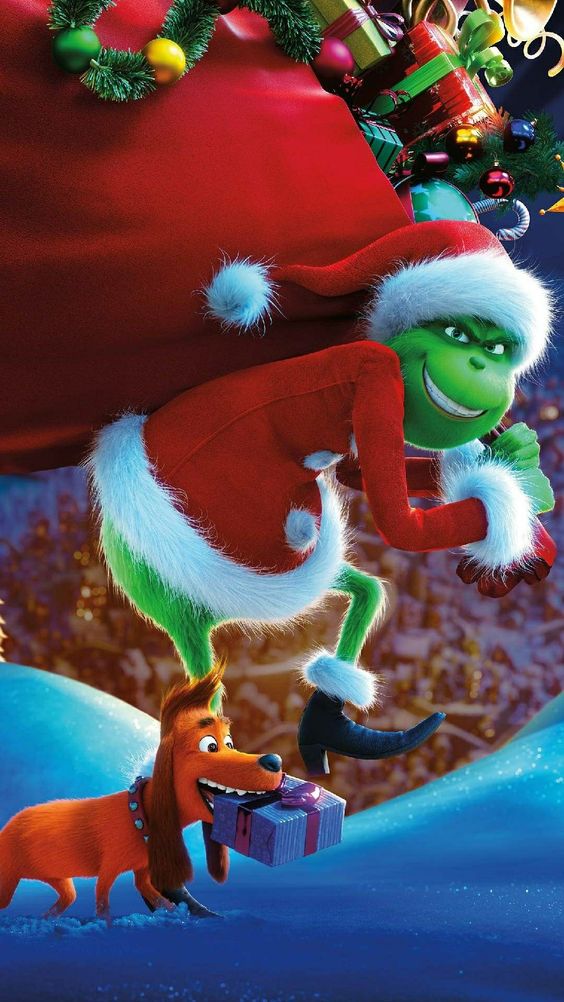 This movie poster just really captures the Grinch's shenanigans and would make such a cute wallpaper for your phone!