I've been ordering a good bit of my jewelry off Etsy lately and am finding the lovely pieces! Many of the sellers on Etsy offer really high quality jewelry for a much lower price than jewelry stores.
I get asked most often for affordable jewelry pieces, so I thought I'd compile all of my favorite Etsy pieces in one post!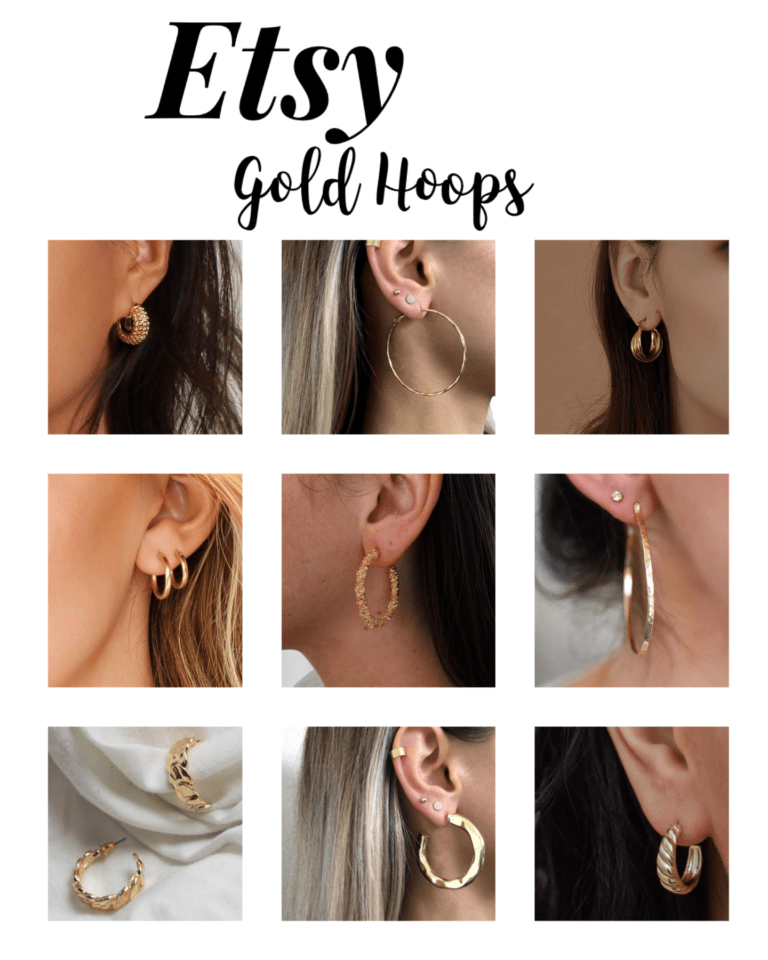 These gold hoops are super trendy and well-made so they actually last more than a few weeks! I especially love the small hoops in the bottom left corner. I wear them daily!
Shop all of these options right below.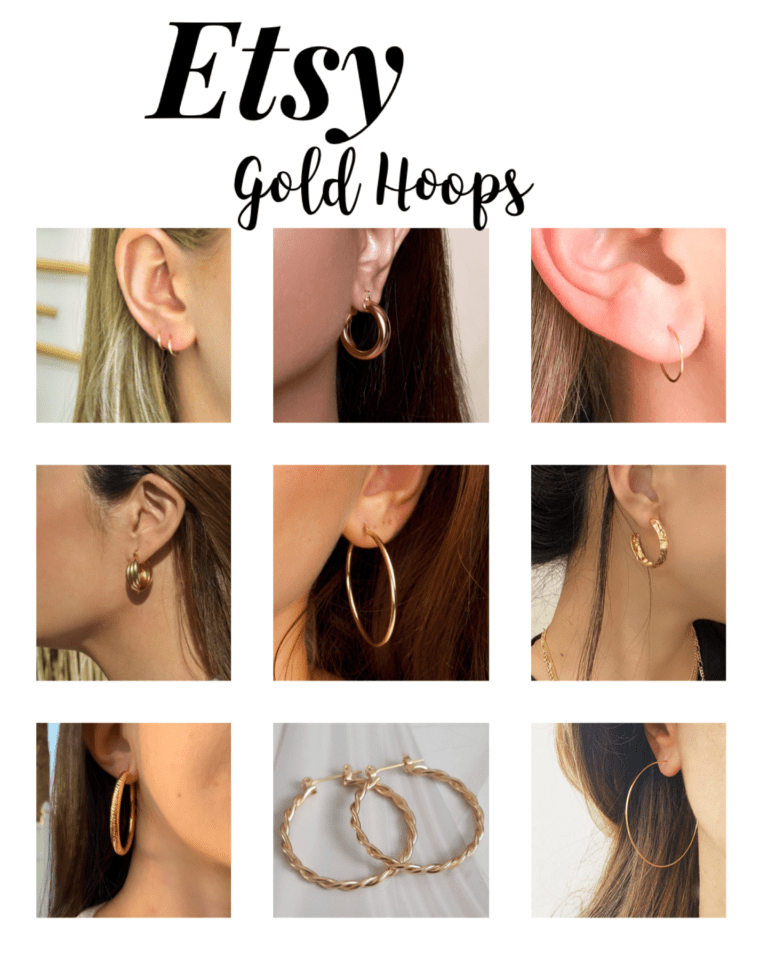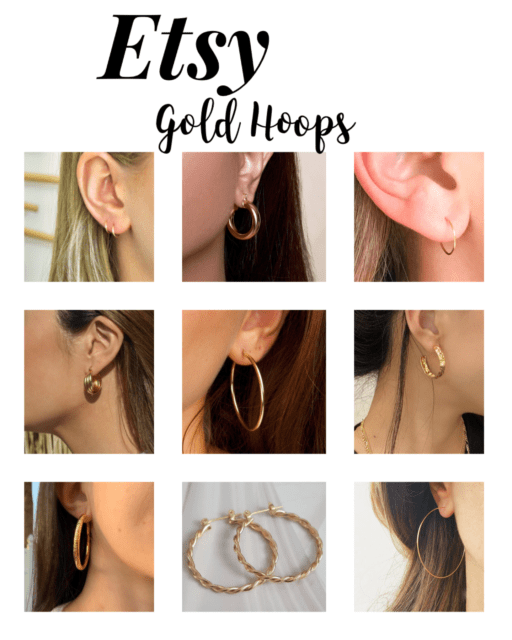 These gold hoops can be shopped above in the same area.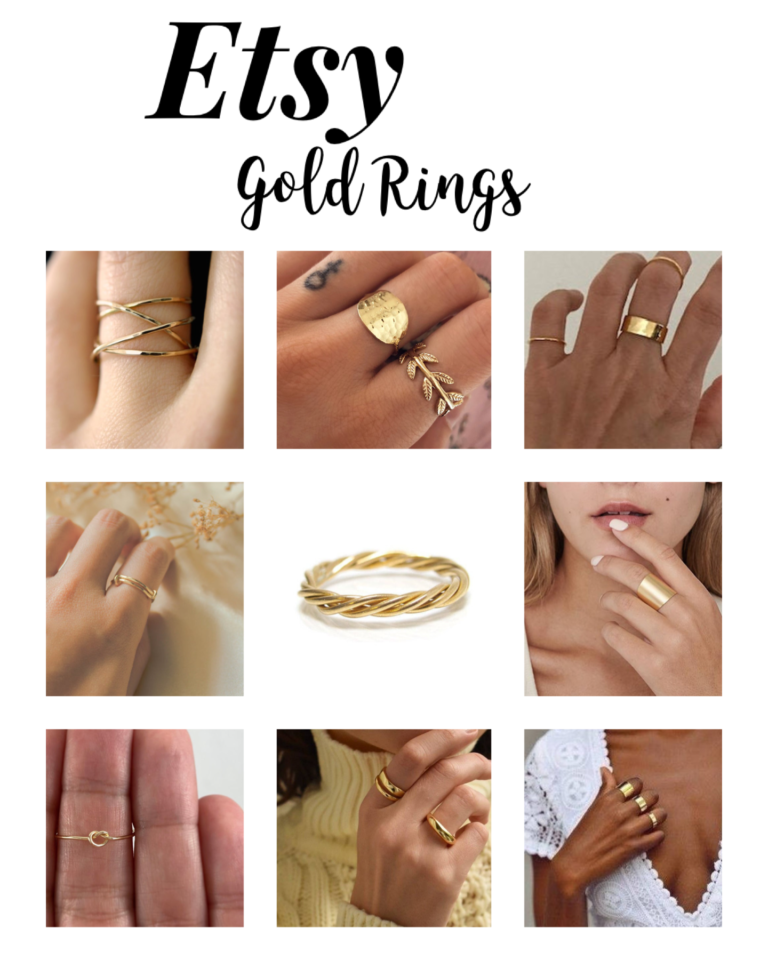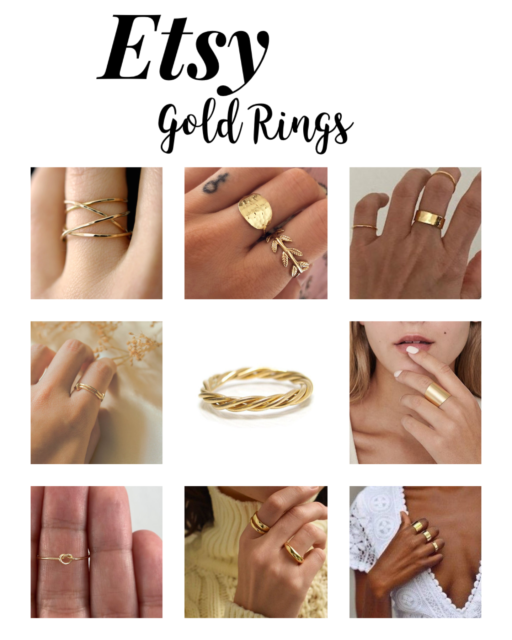 Good gold rings are an essential for daily wear! I also like to make sure that a good ring lasts through dishwashing, walking the dog, etc.
Shop these rings here: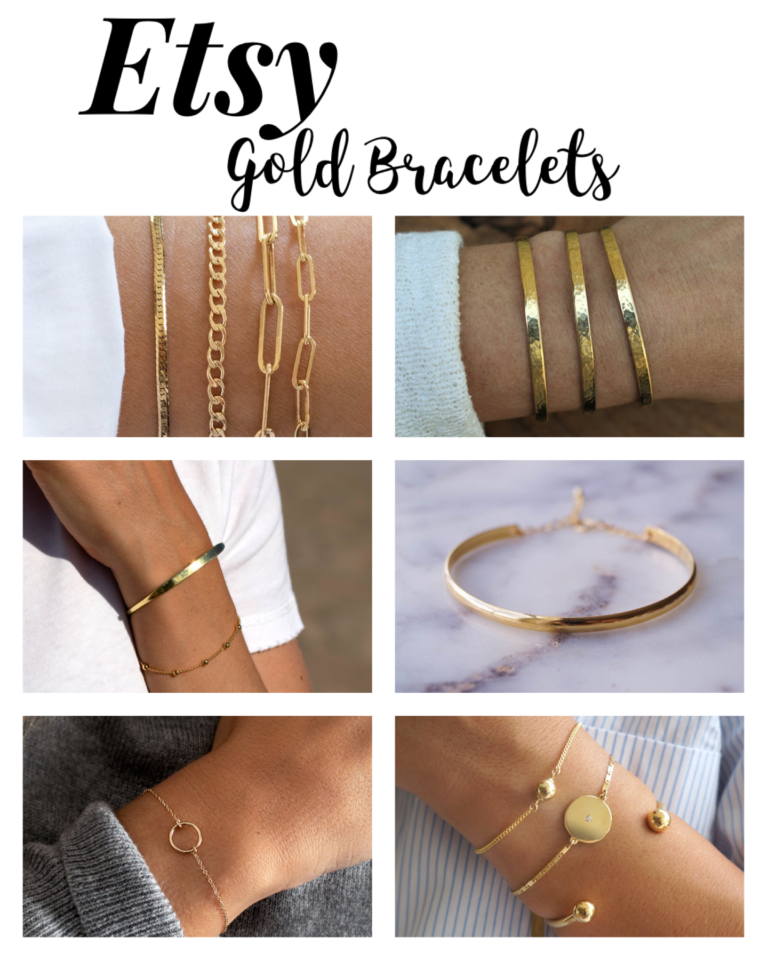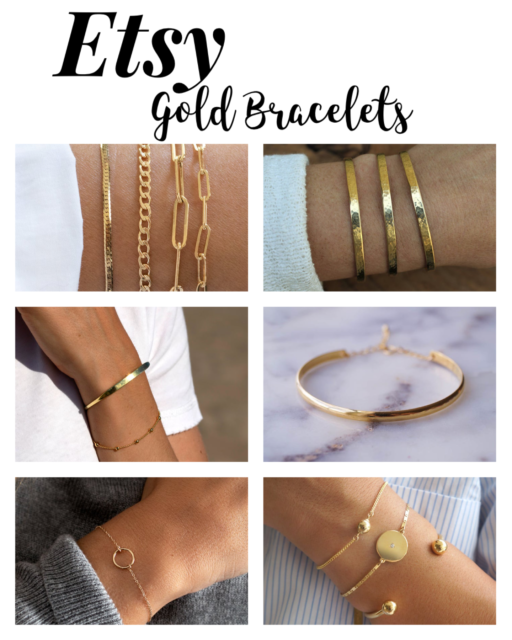 These gold bracelets are timeless and classic! I mix and match the different styles, but I generally find that all of these go together well.
Shop the post here: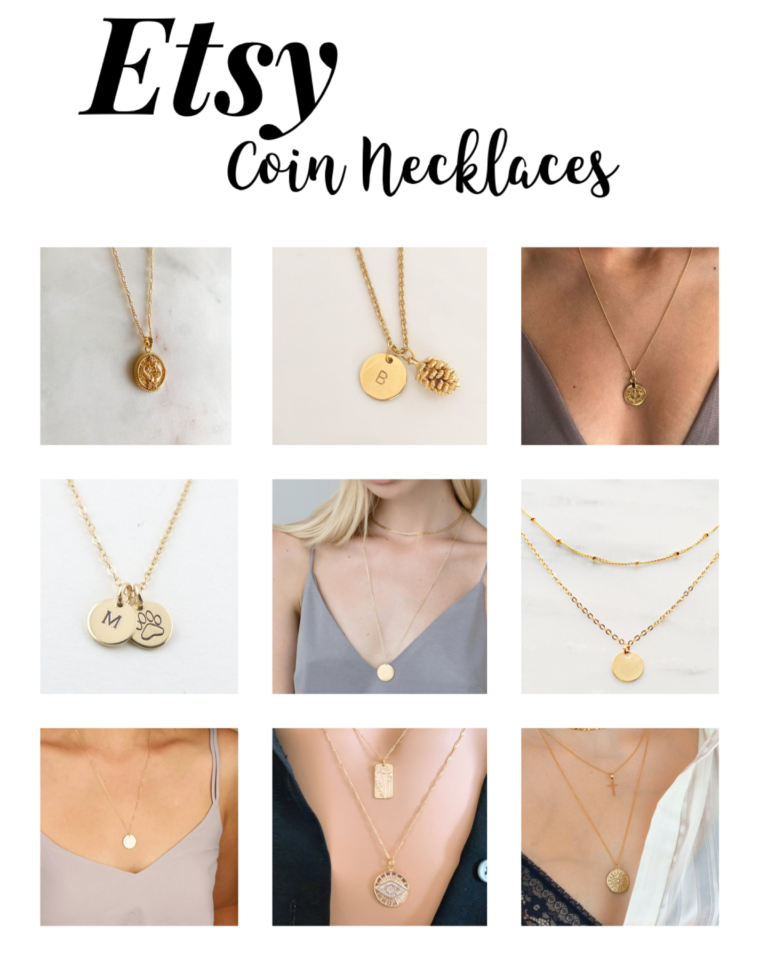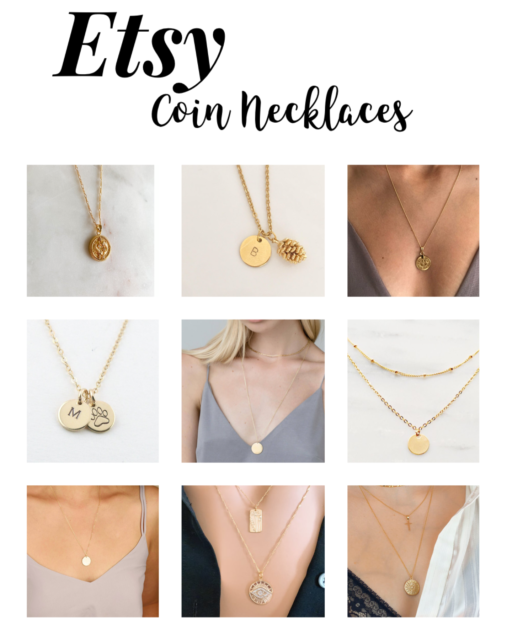 Coin necklaces are so trendy right now, and Etsy has some of the best options! Most of these pieces have adjustable lengths as well.
Shop these necklaces here: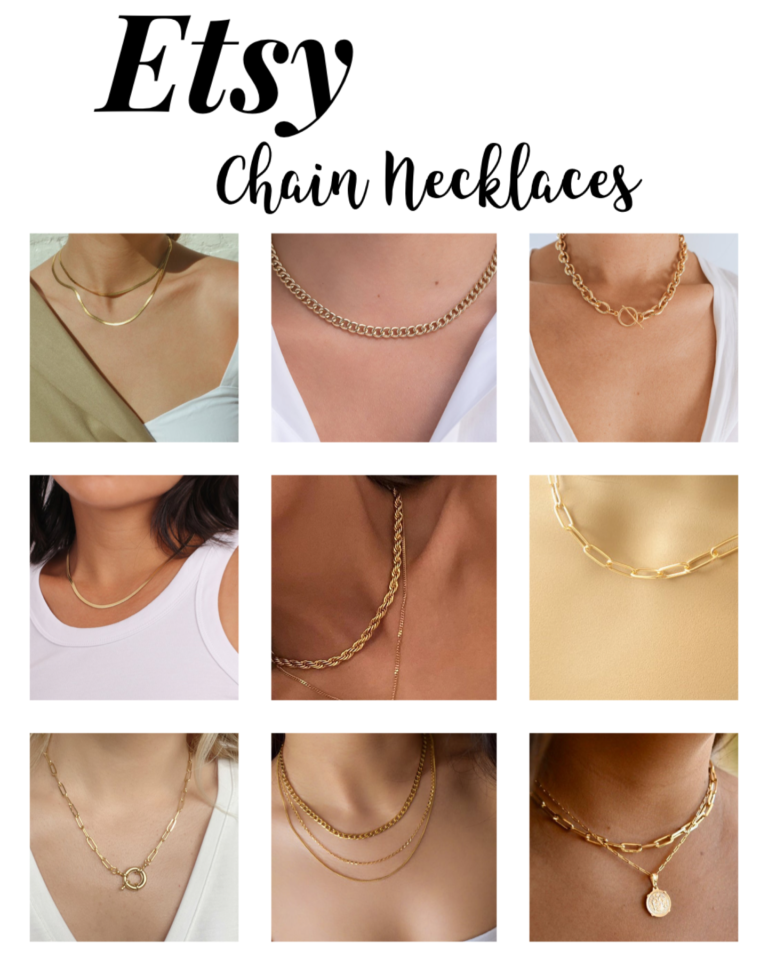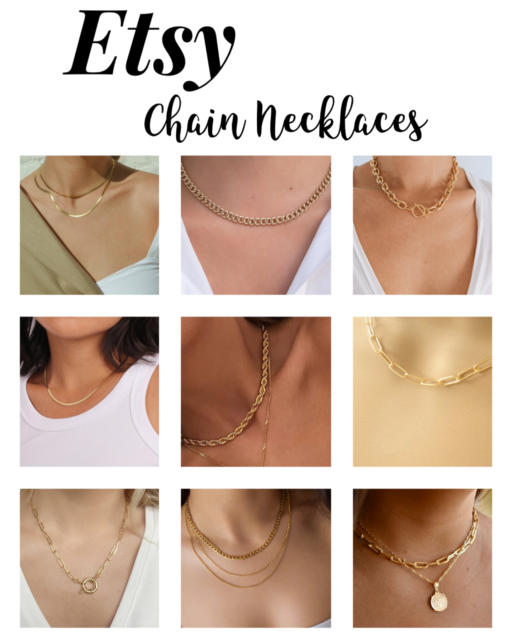 Lastly, a chain necklace is an essential this season. I especially love to layer my chain necklaces (some of these come layered), but I also like having a single chain on hand for specific outfits!