Looking for the most magical Disney Christmas wallpaper backgrounds for your iPhone or smartphone? These options are sure to get you in the Christmas spirit!
To save any of these Disney Christmas wallpaper downloads, simply press down on the photo and click save to camera roll.
Whether you're looking for Disney Christmas wallpaper that features the park or something a bit more simple, like Mickey Mouse, you'll definitely find something you love here.
Disney Christmas Wallpaper Backgrounds: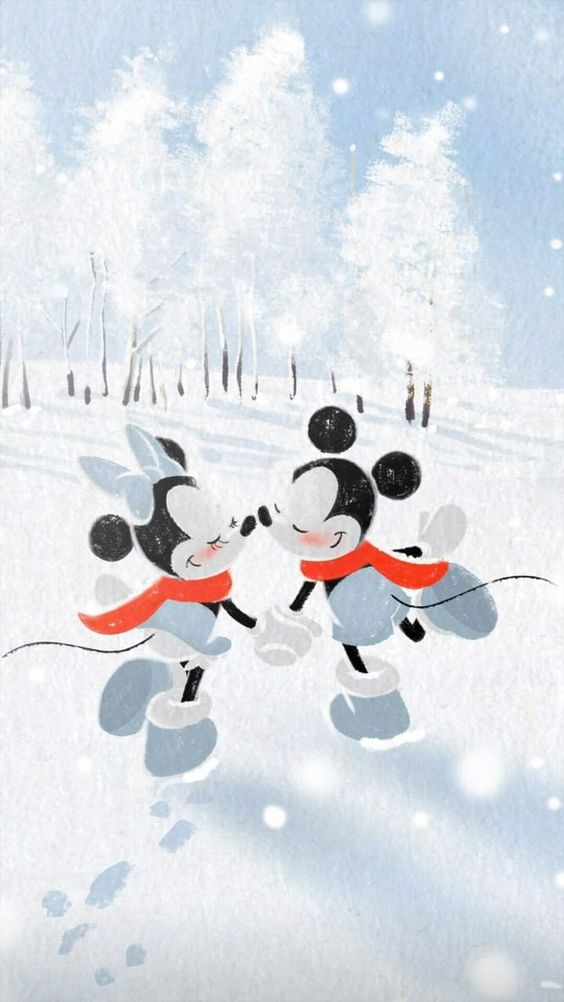 If you're feeling romantic in a winter wonderland, then this cute Mickey and Minnie Mouse wallpaper might be perfect for you!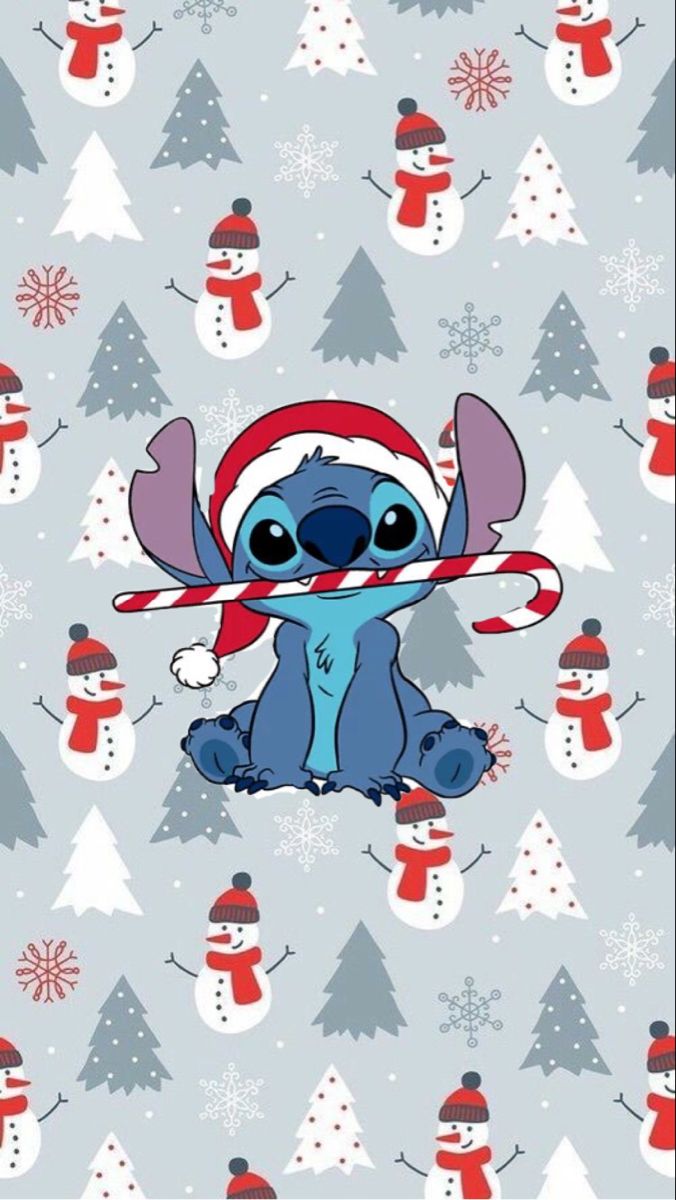 Honestly, who could resist this adorable Stitch in a Santa hat wallpaper?! The falling snow, the snowmen, and the Christmas trees in the background make things even cuter!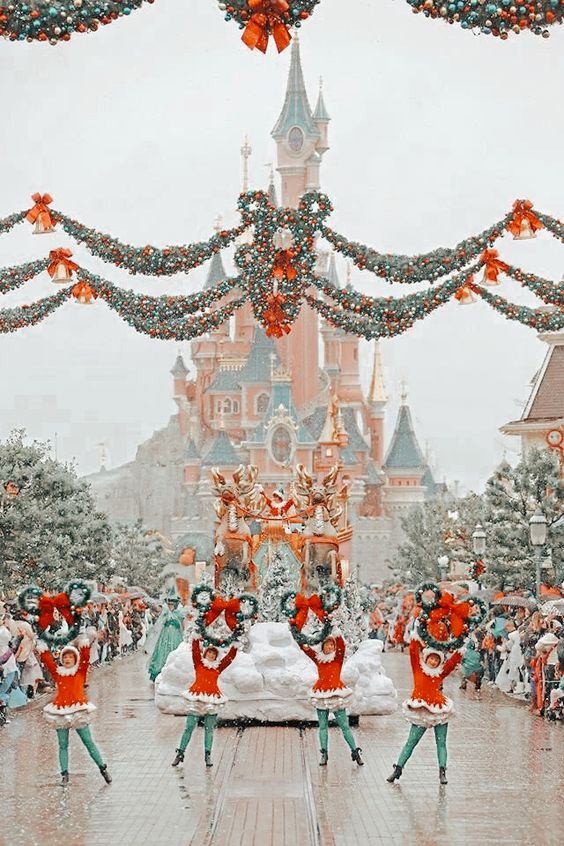 Whether you're missing your time in Disneyland or just want to experience it for the first time, having this wallpaper could encourage you to someday live your dreams!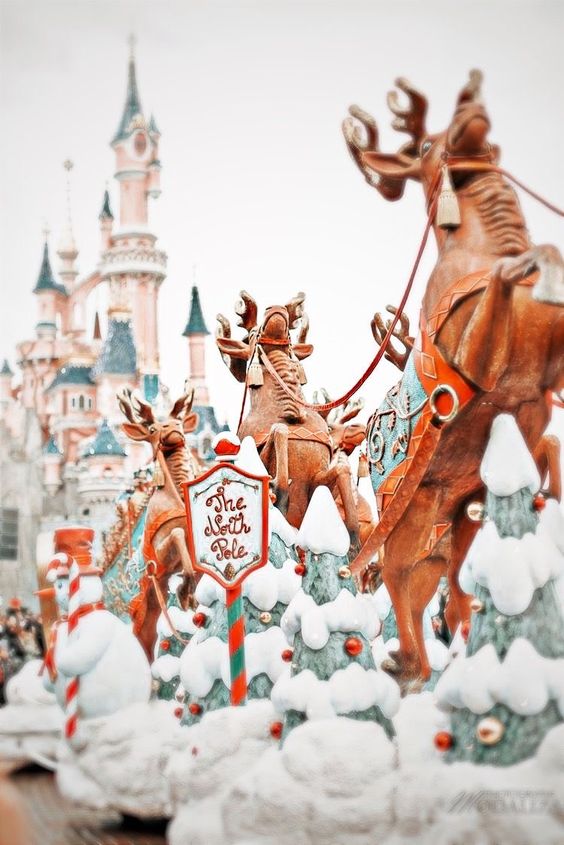 I just love the look of reindeer during the holidays! They remind me of the blessings and gifts to come as Christmas nears.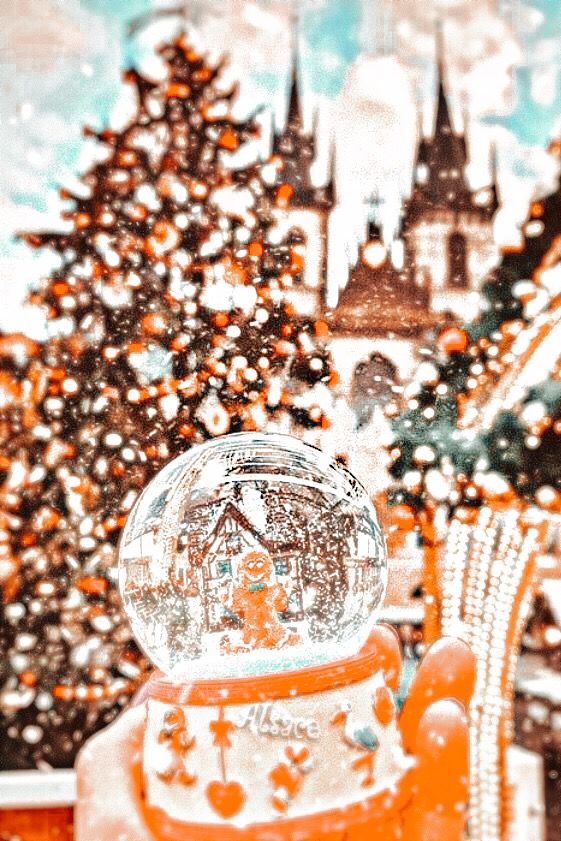 This gingerbread man inside a snow globe is utterly adorable! And you don't have to worry about this one being eaten up during your holiday dinners!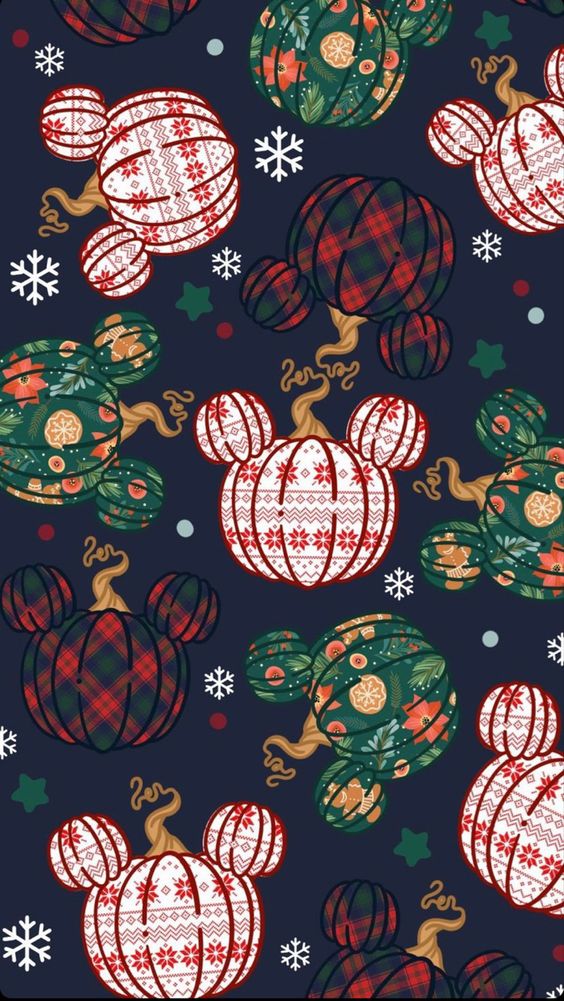 These mouse-shaped pumpkin patches that are covered in Christmas patterns will surely give your phone that festive vibe you're looking for!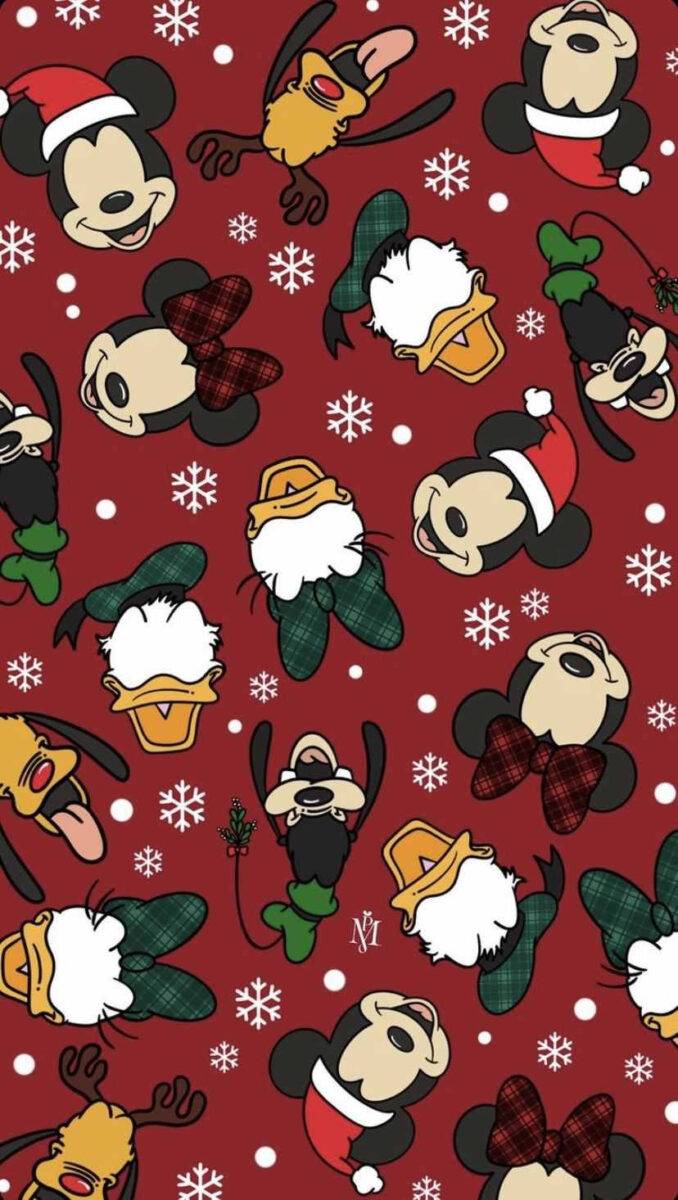 Usually, when you think of Disney, you are instantly reminded of the characters like Mickey, Minnie, Donald, and others. So if you're looking for a wallpaper where you can see all of them, then you should check this one out.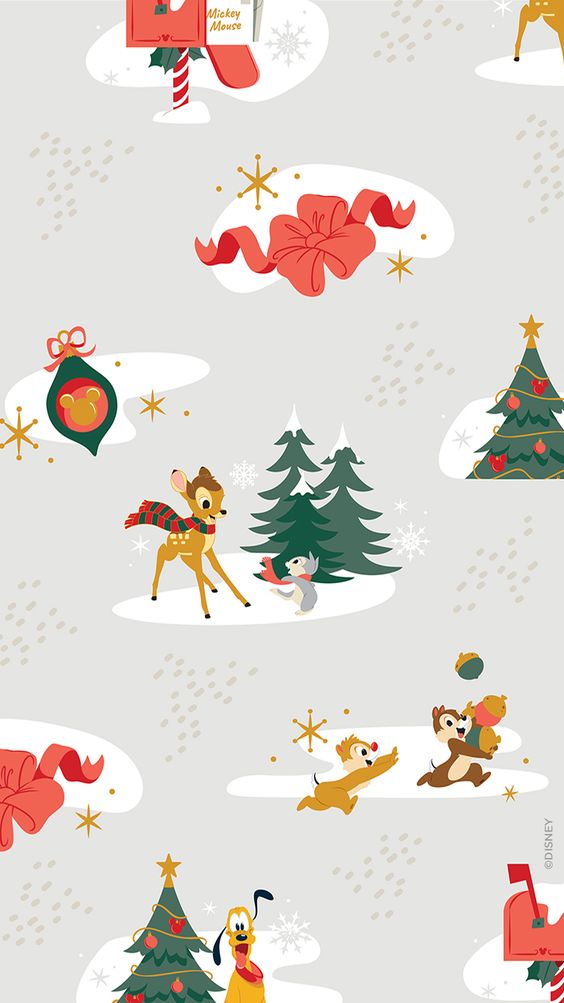 This particular Disney wallpaper is just so quintessential Disney! It looks so pretty and I love seeing Bambi and other classic Disney characters.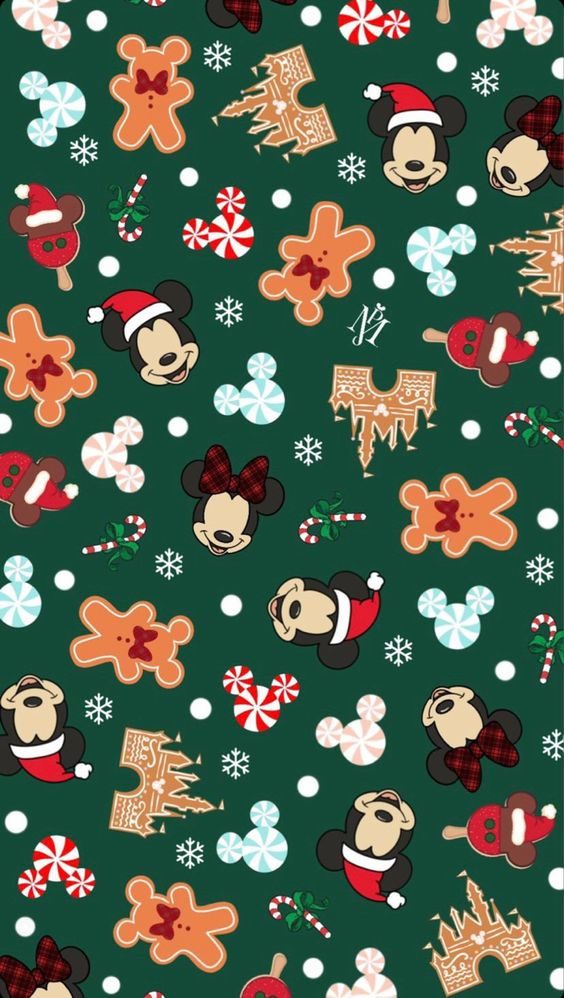 For some reason, this gingerbread-themed wallpaper with Mickey and Minnie makes me crave a freshly baked platter of cookies.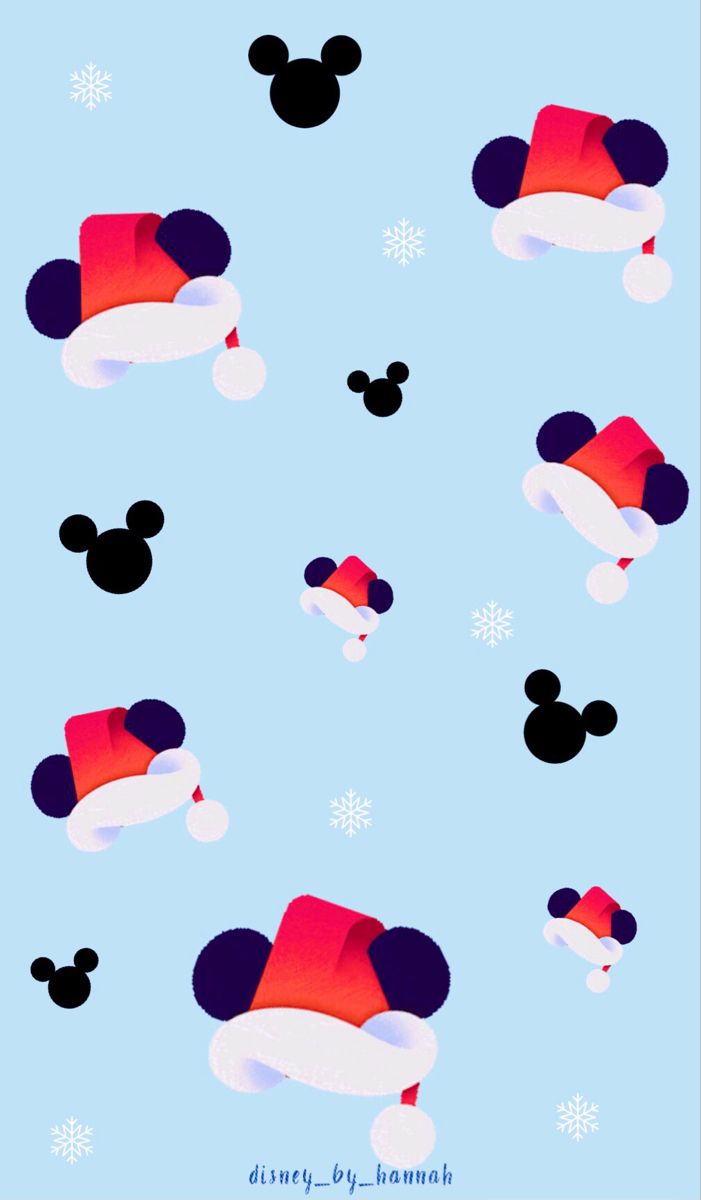 Going for a minimalistic Disney-themed wallpaper? Then this Mickey Mouse Santa Hats might be what you're looking for!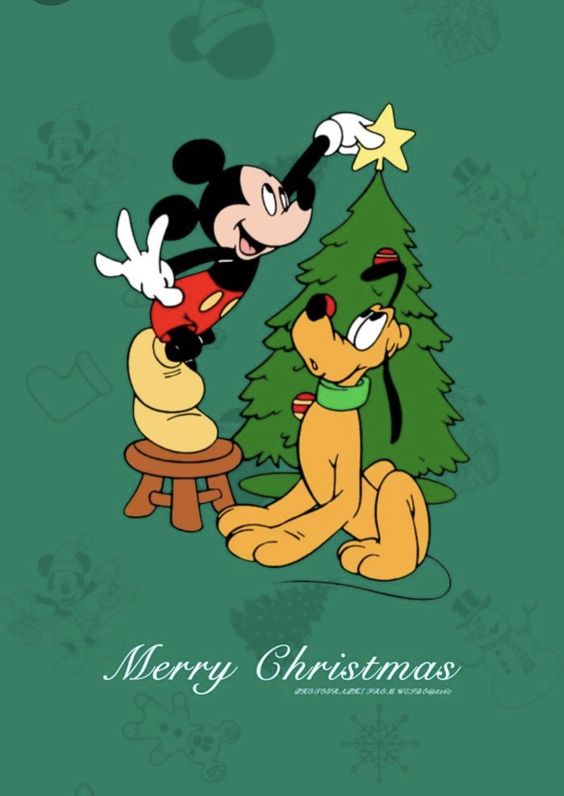 I just love seeing Mickey Mouse and Pluto together. Their bond is so cute and makes me feel warm. So this particular wallpaper really knows how to bring the holiday spirit around!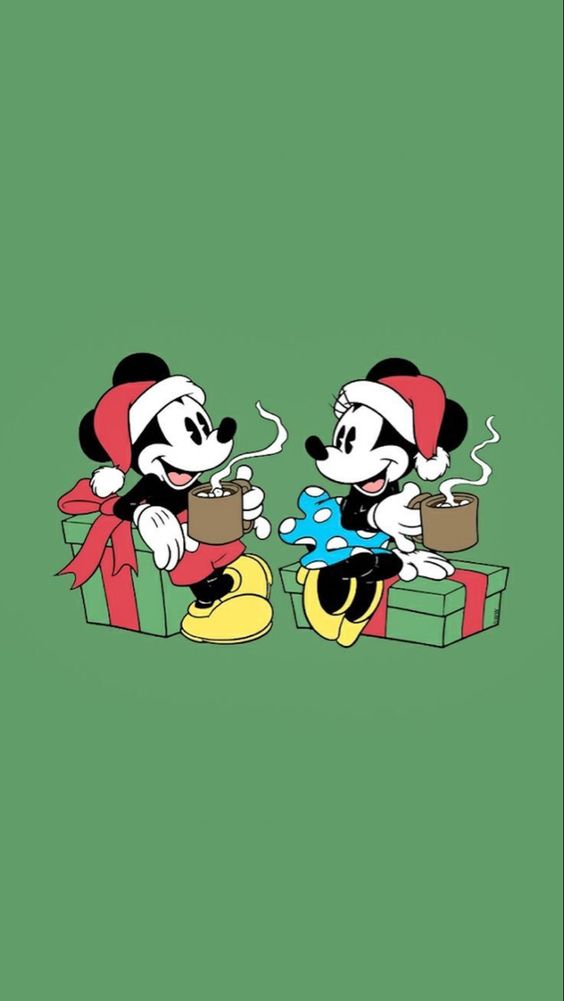 Who still remembers the vintage animations of Mickey and Minnie? If you loved that animation style, then you might love this wallpaper too.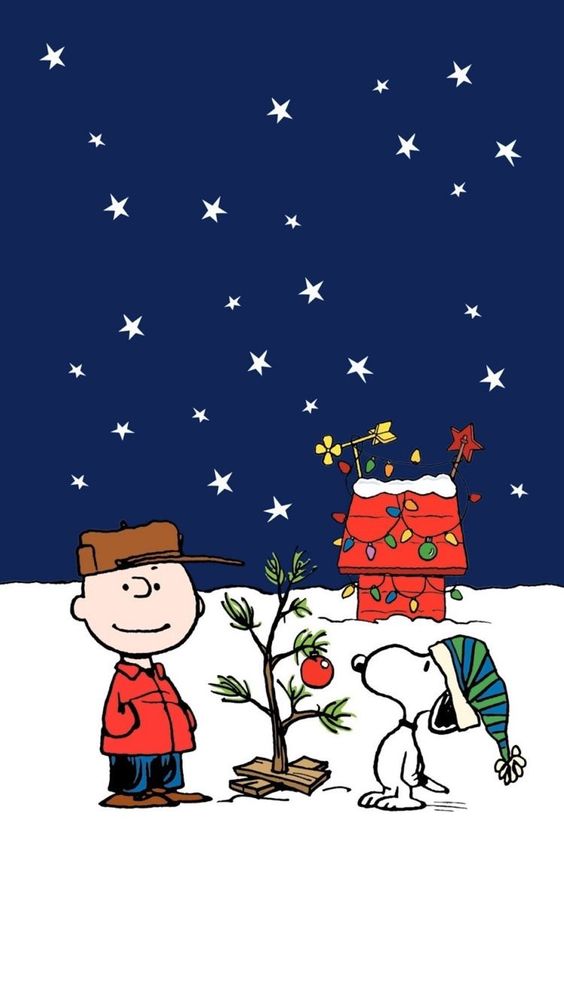 Seeing anything Snoopy makes me nostalgic instantly. And this Christmas-themed wallpaper is just so heartwarming.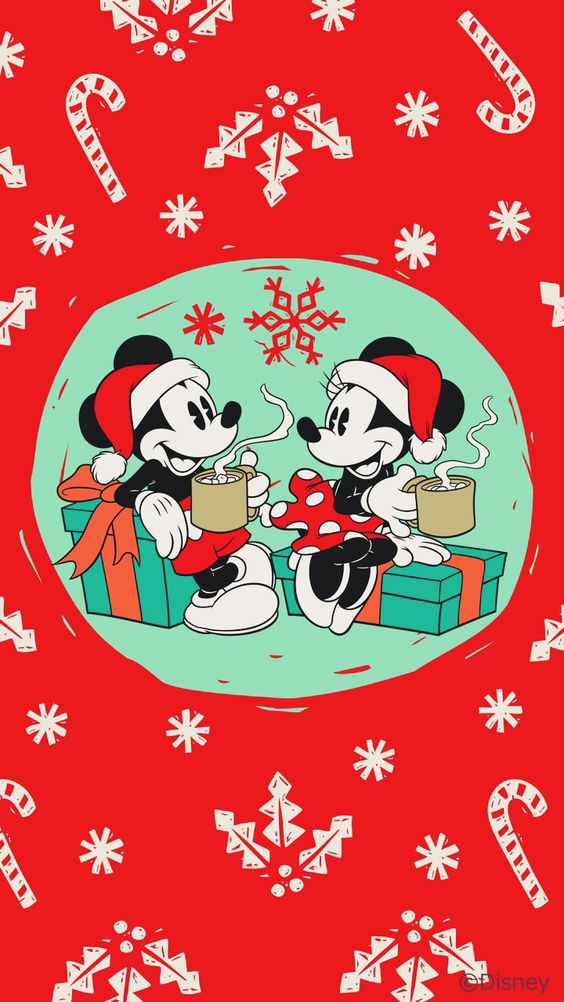 Another rather romantic wallpaper from our favorite Disney couple, Mickey and Minnie!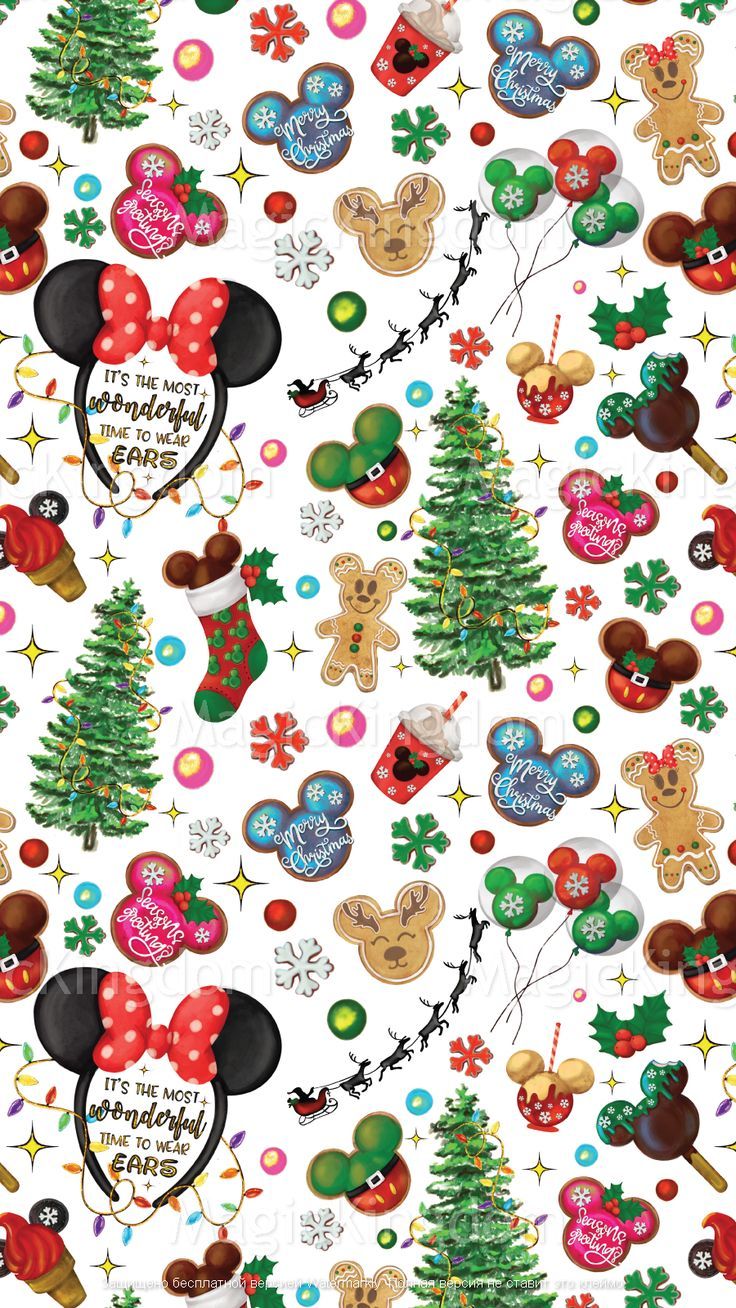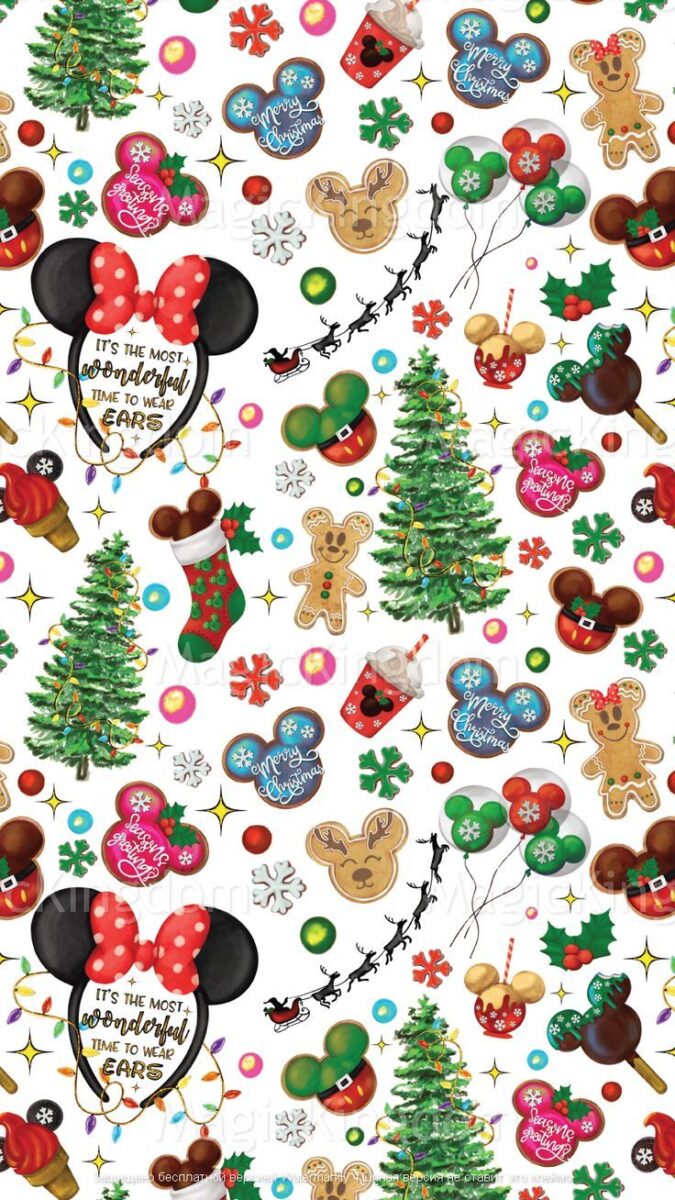 This is just honestly an adorable collage of all things Disney for the holiday season! So perfect for a phone wallpaper!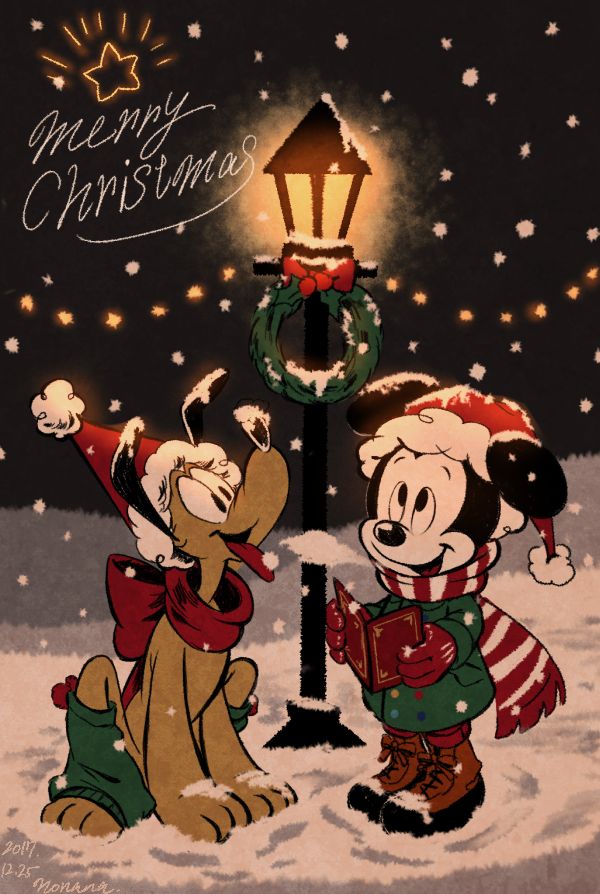 Probably my personal favorite is this particular Disney wallpaper. Just looking at it makes me feel so cozy and warm inside.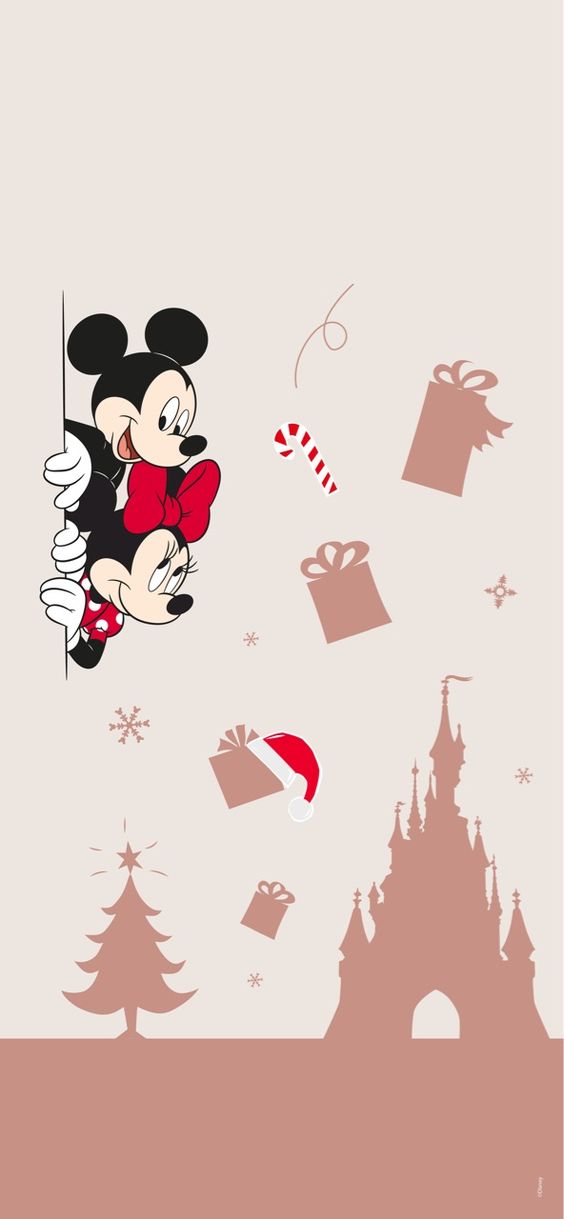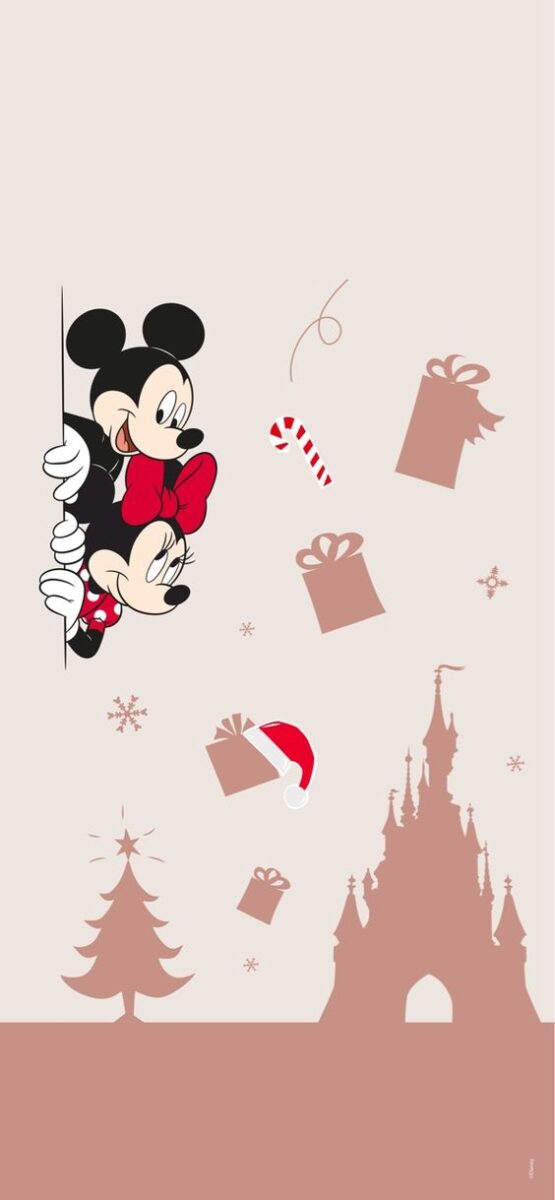 Give your phone that magical feeling whenever you open it up and have the beautiful Disney castle silhouette as your wallpaper! This one features the classic Mickey and Minnie characters too.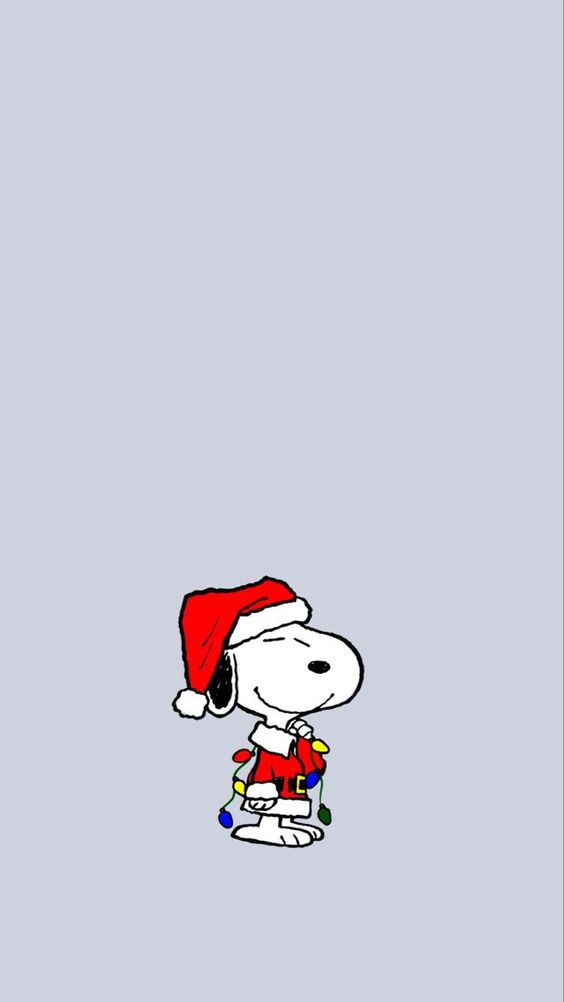 Very simple and minimalistic, this Snoopy Disney Christmas wallpaper is just so adorable as he wears a Santa costume and holds a string of Christmas lights!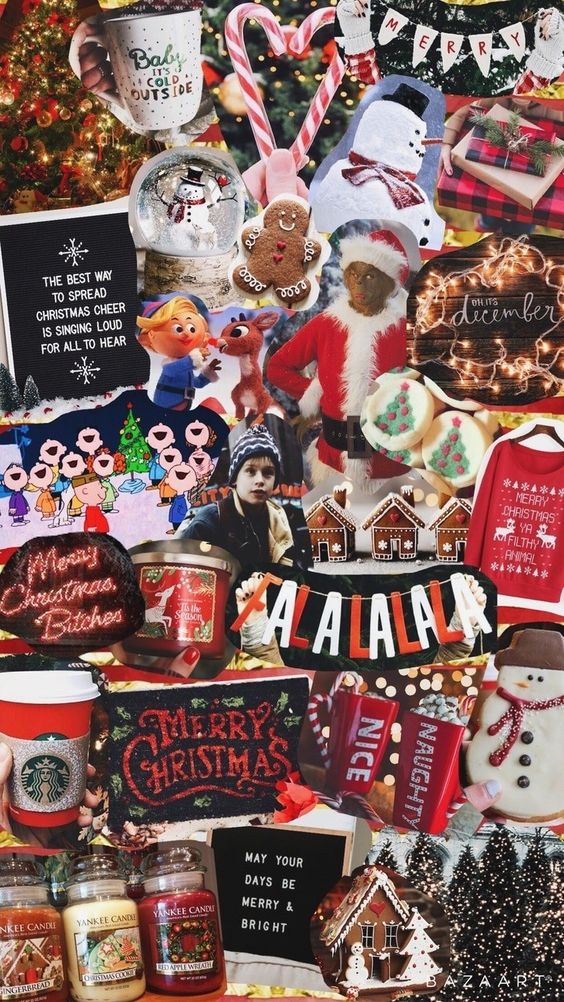 This collage is just utterly perfect for the Christmas season! Can you name all the holiday references in this wallpaper?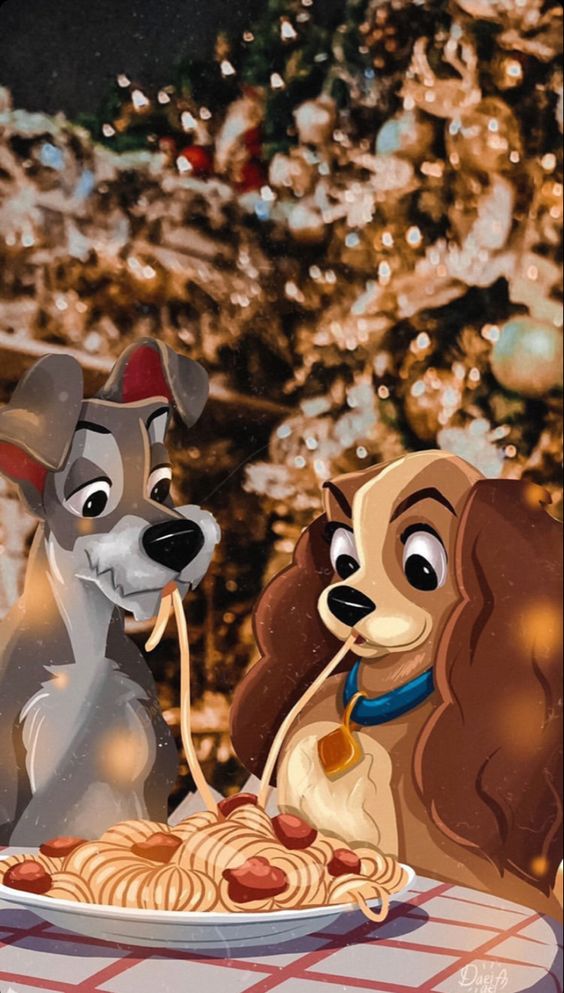 If you're looking for some romance to fill your phone wallpaper with during the holiday season then who could ever forget this iconic scene from Lady and The Tramp? Nothing is more intimate than sharing your food with someone special.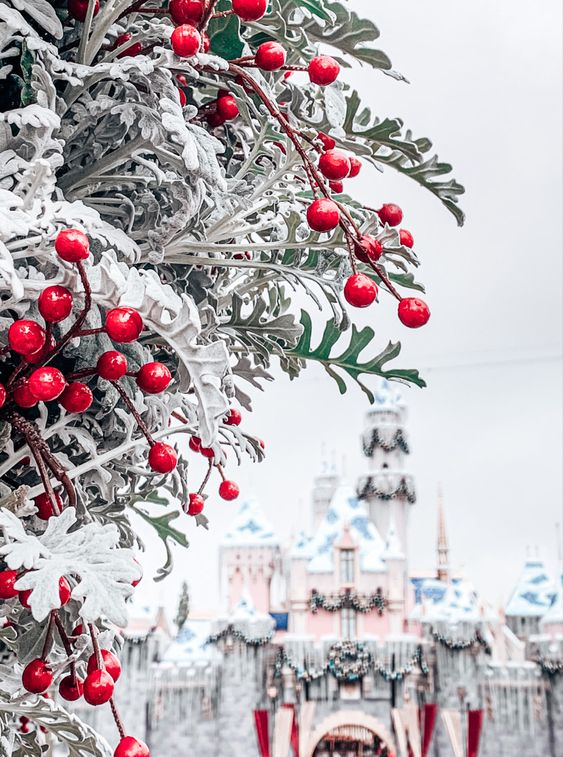 I love this winter wonderland-themed wallpaper! The frosty atmosphere looks so magical, especially with those bold pops of red in the image! This is definitely one of our favorite Disney Christmas wallpaper backgrounds that showcases the physical park.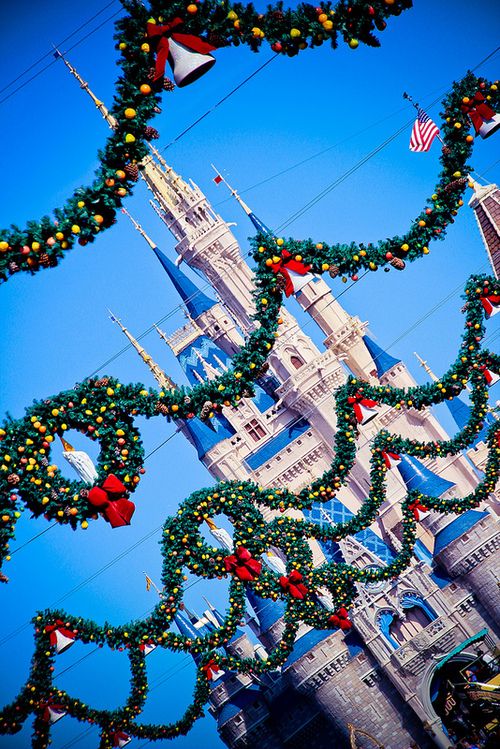 The Disney castle truly looks even more magical and wonderful to look at during the holiday season! Just look how gorgeous those garlands and ornaments are!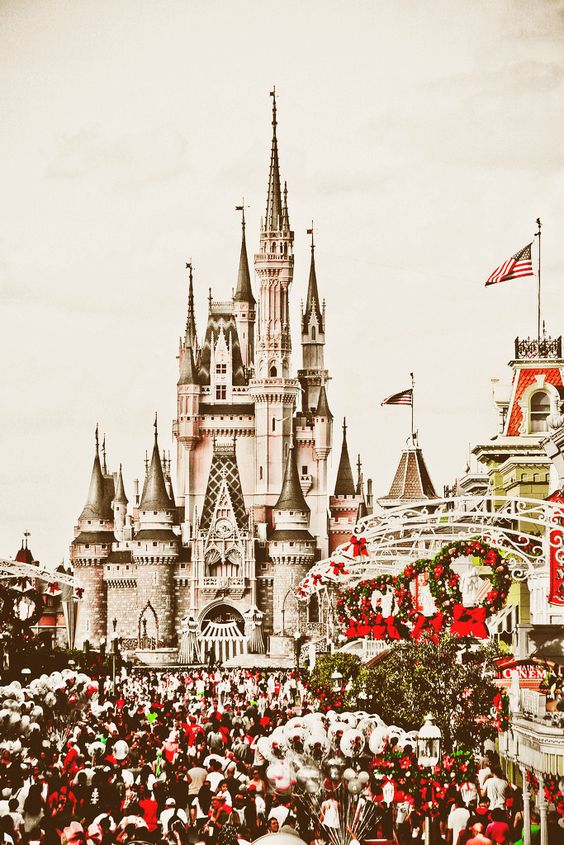 If you're looking for something a bit more vintage to put as wallpaper for your phone, then this particular shot of the Disney castle could suit your vibe.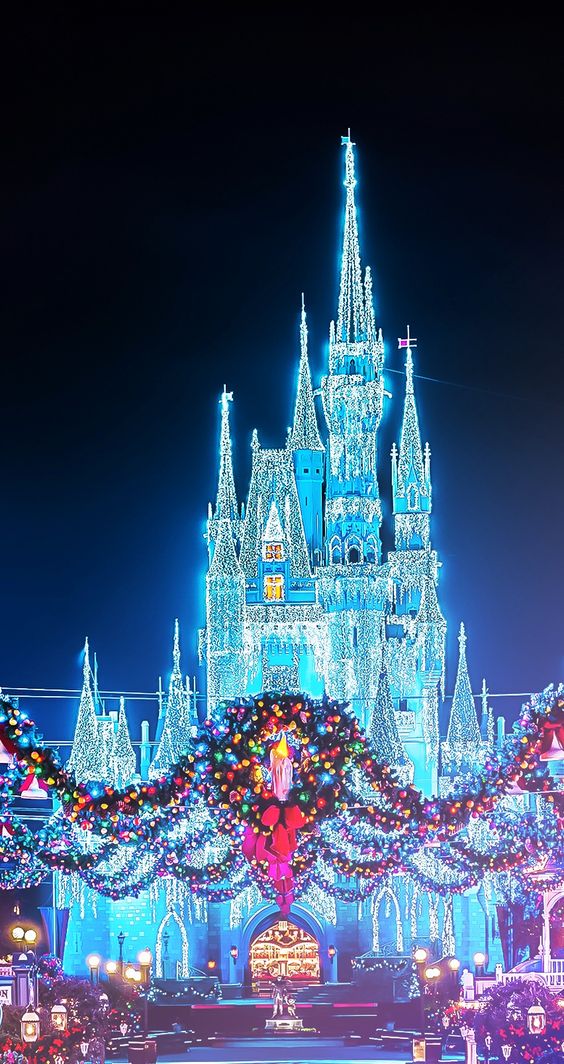 The Disney castle is definitely shining, shimmering, and splendid in this particular wallpaper! So full of wonder and enchantment!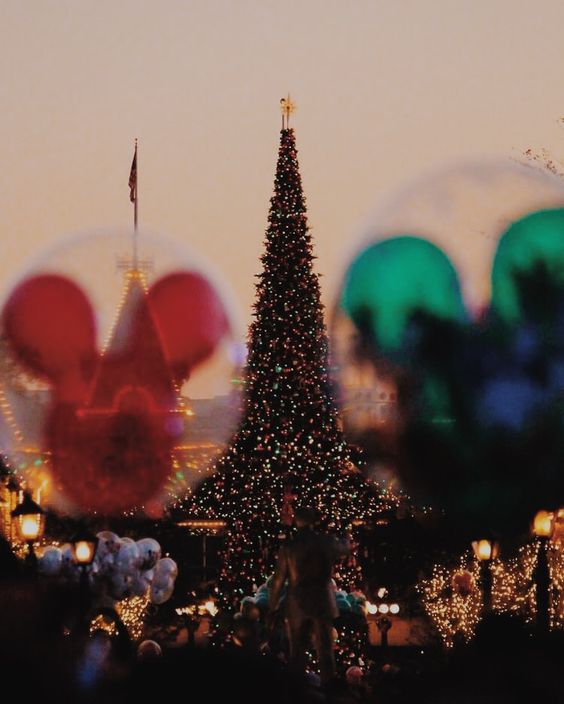 If you don't want to be too on the nose with your Disney wallpaper, then why not opt for this one? There are only subtle hints of the blurry Mickey Mouse-shaped balloons in the photo.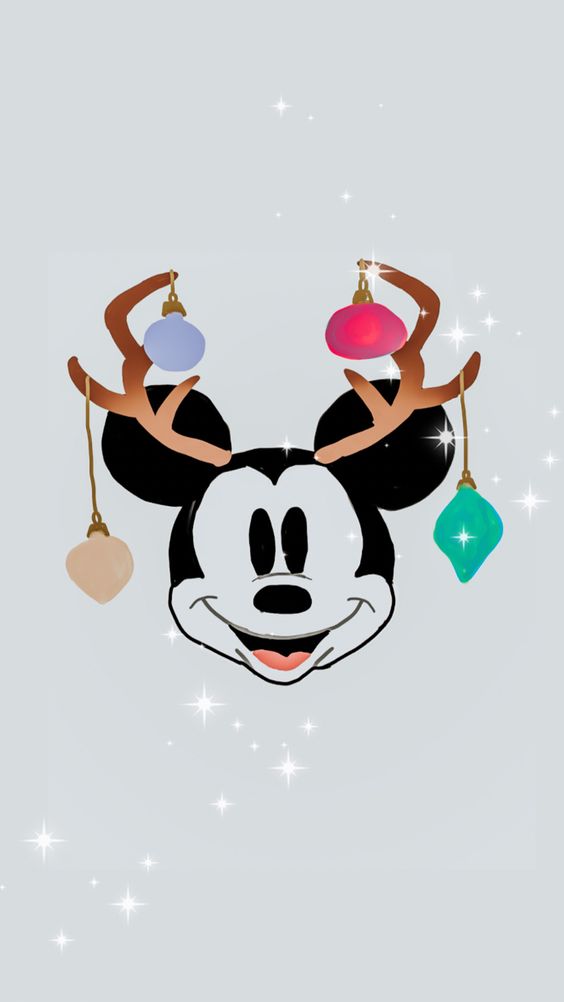 Looking for classic Disney Christmas wallpaper backgrounds? Mickey Mouse looks so utterly cute as a reindeer! And those sparkling ornaments really tie the whole picture together!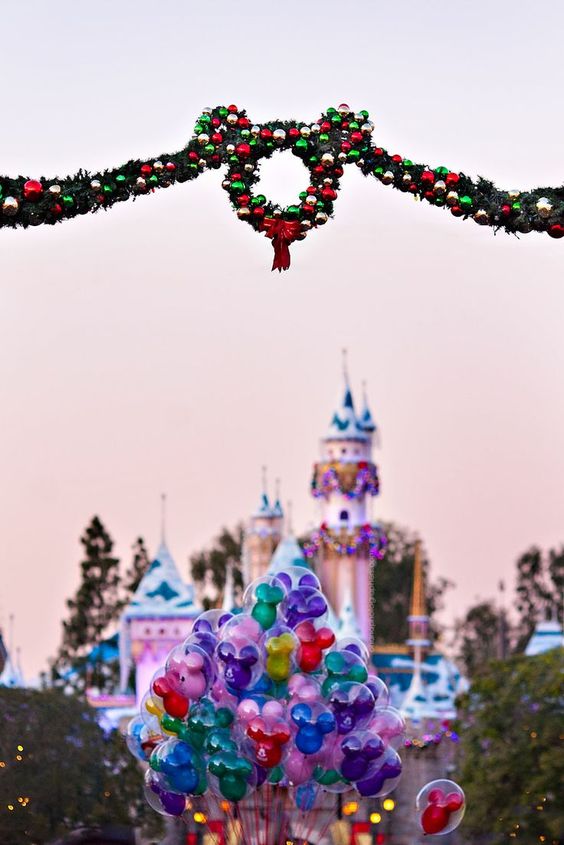 These colorful balloons and other Disney-themed decorations in the image will really bring festive cheer to any phone once it's up as wallpaper.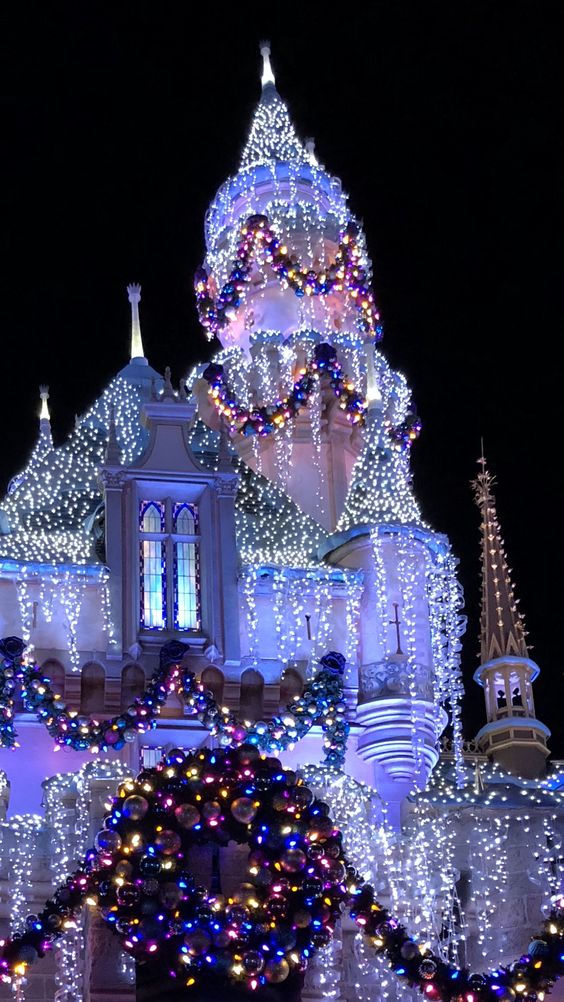 Disney Castle is truly a magical place. Just look how gorgeous and sparkly it looks in this wallpaper!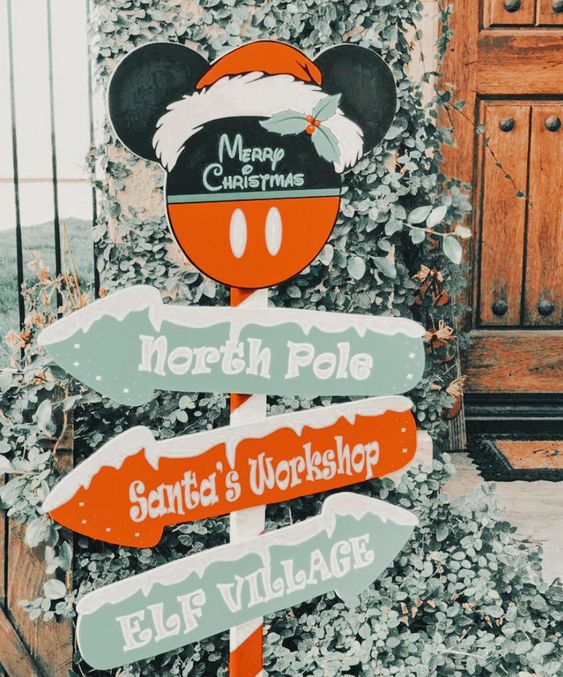 You'll never have to worry about losing your way once this has become your Disney-themed wallpaper for the holidays! These arrows pointing the way will surely come in handy.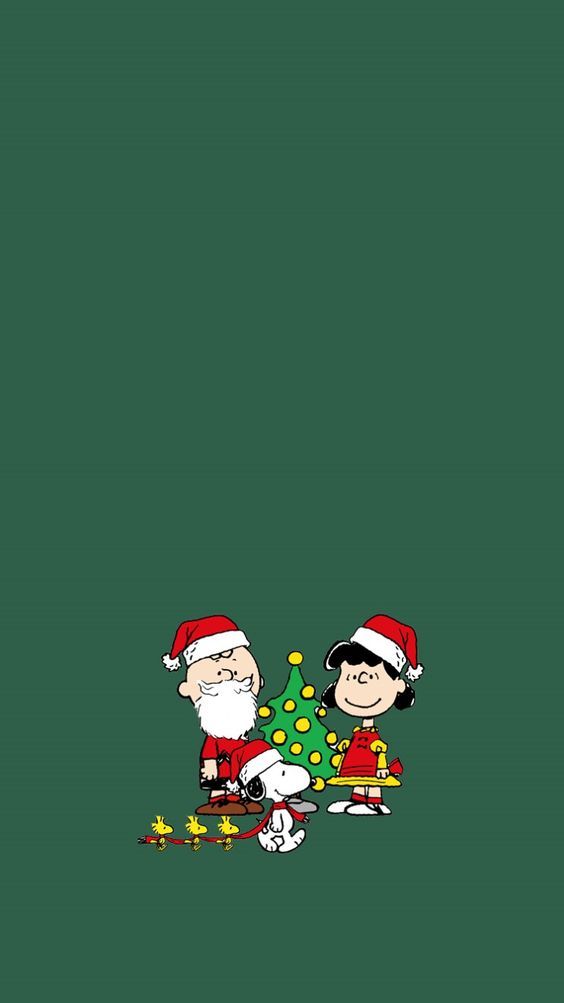 You'll surely be filled with the holiday spirit once you see this cute scenario of Snoopy helping out in decorating a Christmas tree! This is definitely one of our favorite Disney Christmas wallpaper backgrounds.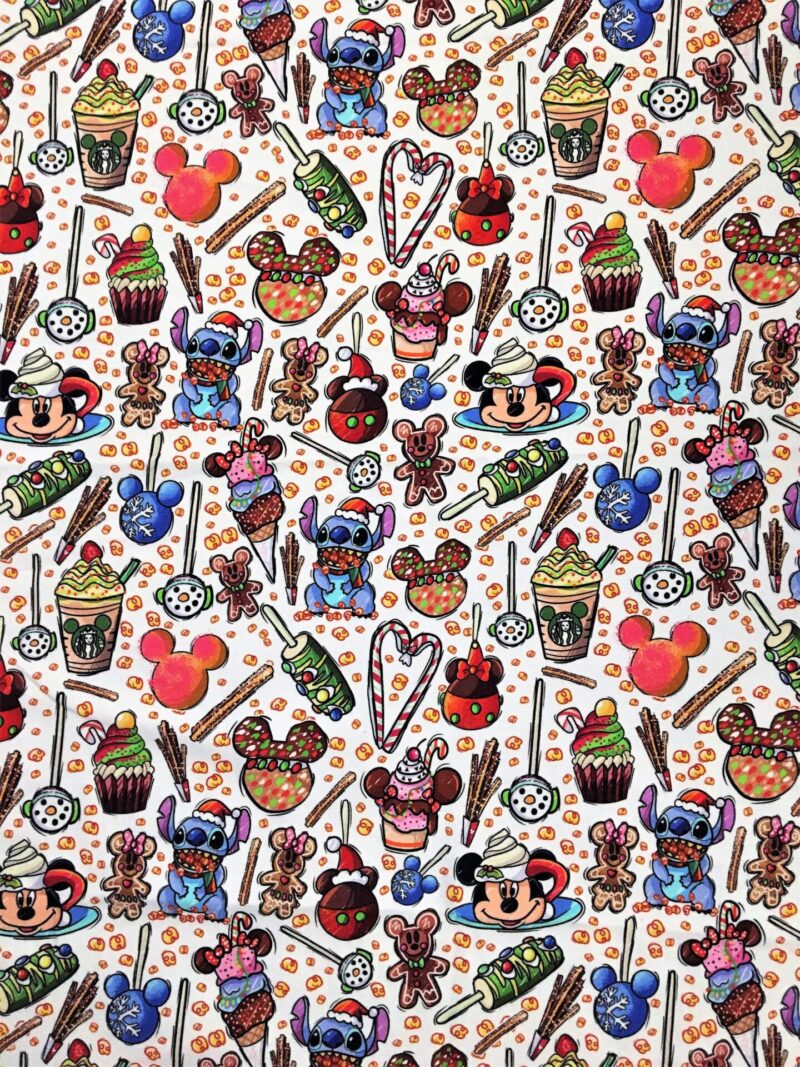 Completely adorable and delightful! This holiday Disney wallpaper will surely satisfy your sweet tooth!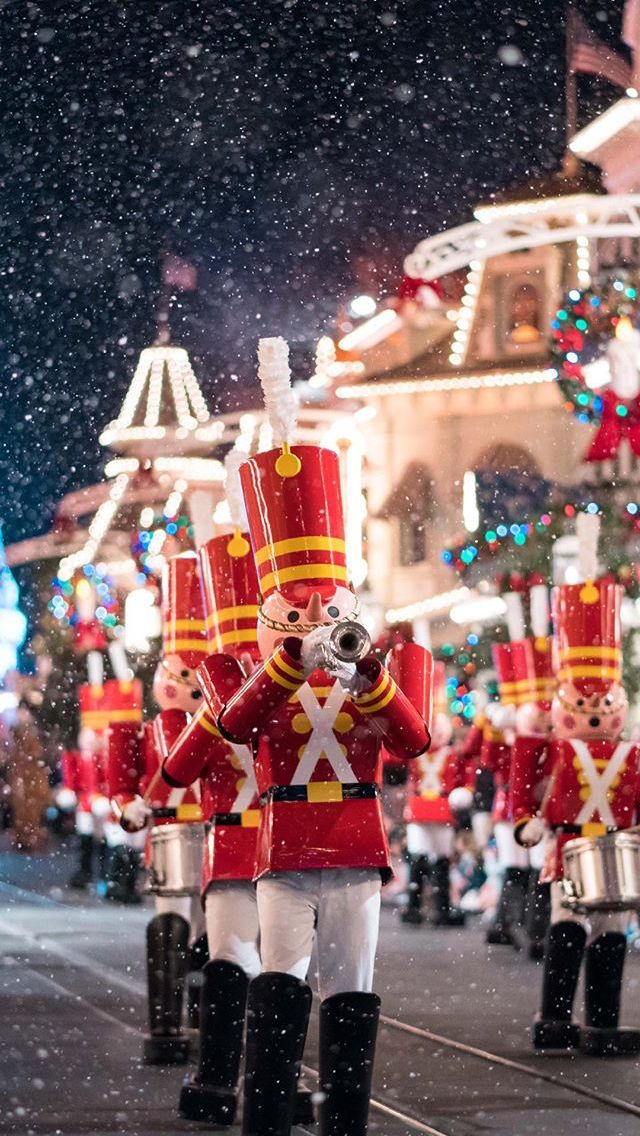 What's more festive than a marching band during the holidays? They're filled with excitement and it's also quite reminiscent of the holiday classic, The Nutcracker. This is definitely one of the more magical Disney Christmas wallpaper backgrounds.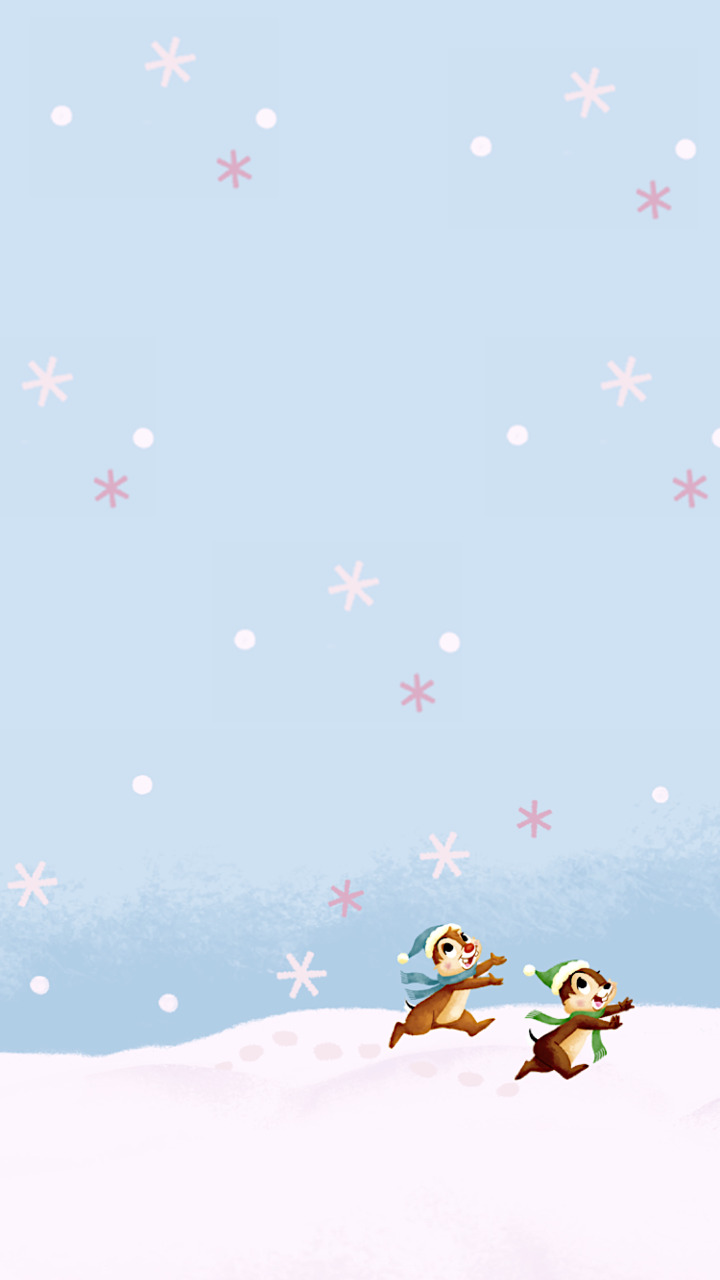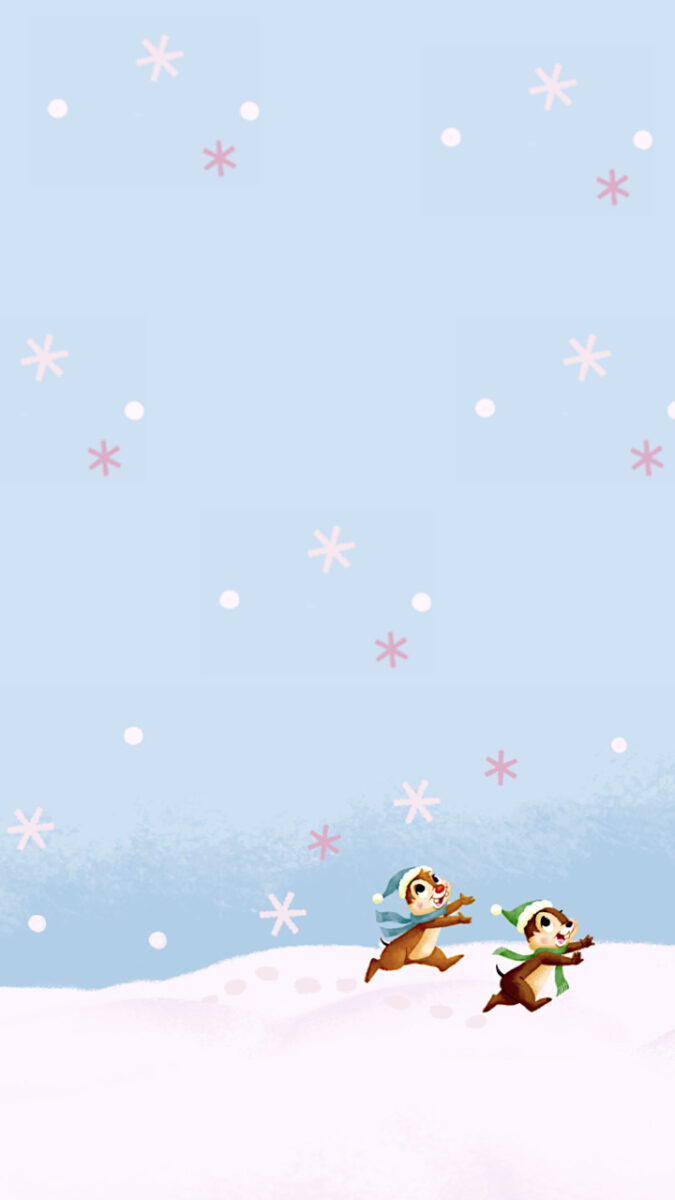 Who doesn't love playing in the snow? Christmas is definitely the perfect season to enjoy your time frolicking in the snow with your loved ones just like this wallpaper!