Whether you're looking for back to school nails or cute nails for school in general, we have all of the cutest designs!
After a few years of online classes, it's pretty exciting to be slowly going back to school again. I'm sure many of you have missed seeing your classmates in person and being able to socialize again.
I'm also betting that many of you are making to-do lists to prepare for the upcoming school year. But after you're done with your textbooks, backpacks, class schedule, and school wardrobe, there's only one thing left: your school nails!
When it comes to looking your best every day, you can't possibly leave out the look of your school nails. So what better way to spice them up than by getting yourself a fresh manicure? For inspiration purses, I've compiled the best nails for school to try this year, including all of the hottest designs right now.
Best Nails For School To Try
From sleek, minimalistic manicures to stick-on designs and unique, creative nail art, we got it for you! Check out the top school nails designs that are trending right now.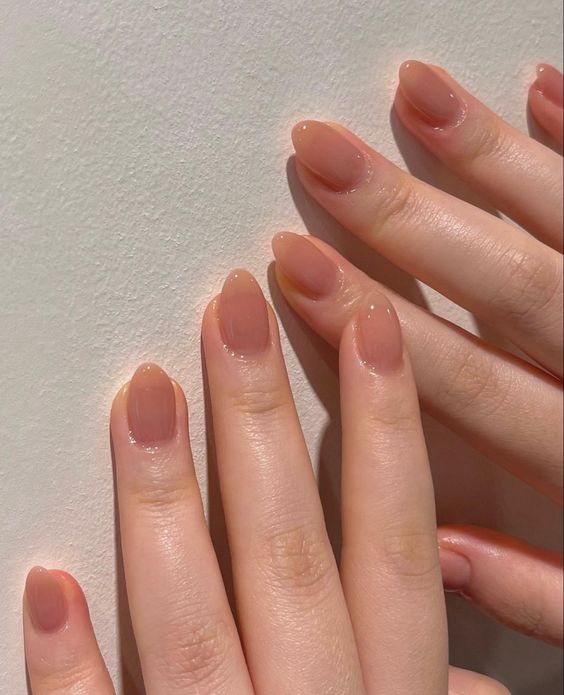 Let's start off with something natural. These jelly nails are not only so pretty, but they're quite rising in trend as well and they're not too over the top to distract anyone in the classroom! These are some of my favorite back to school nails because they go with just about any outfit.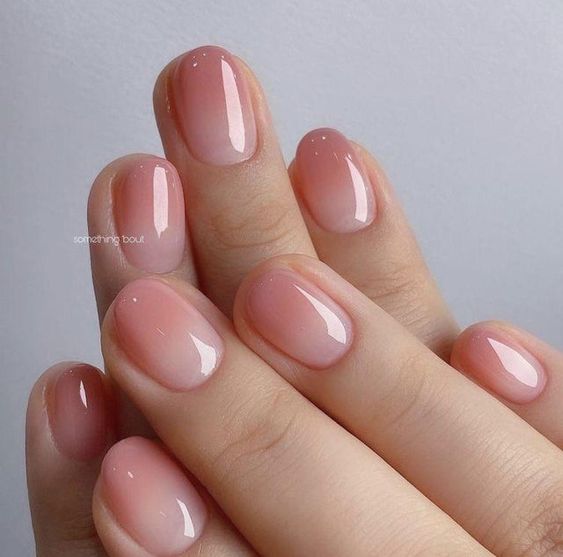 Another set of natural-looking nails, this pink ombre design will surely give your nails that natural flush of color! We're seeing the ombre trend continue right now, and in my opinion, this trend is absolutely perfect for school nails.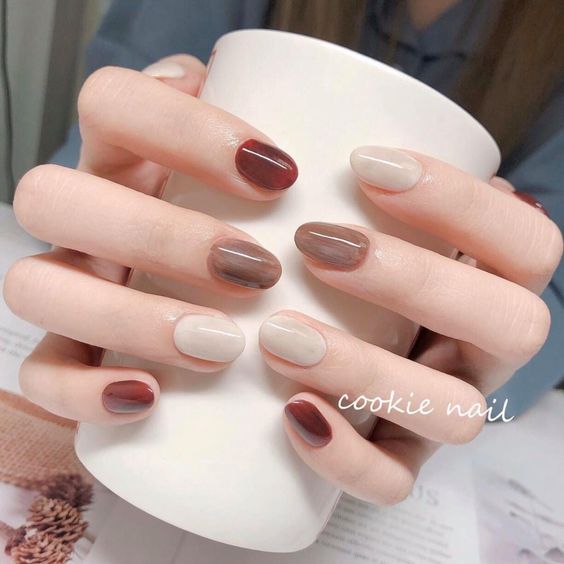 These multi-colored nails just look so effortlessly chic. They are also perfect school nails for the fall season!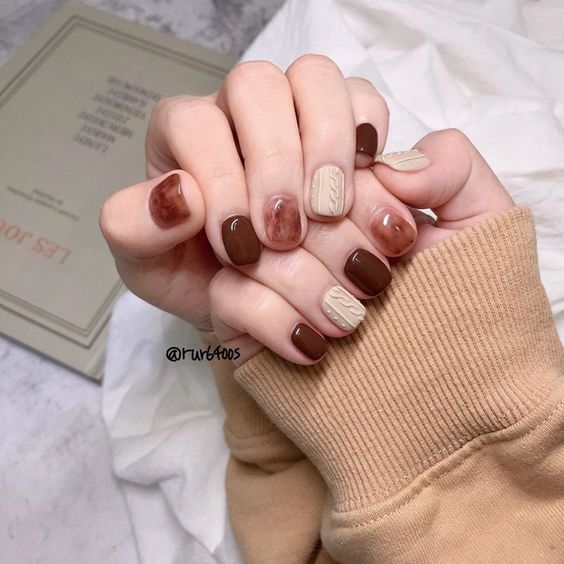 Back-to-school season is usually held during autumn, so don't be surprised if you see a lot of fall-inspired nails on this list like this one!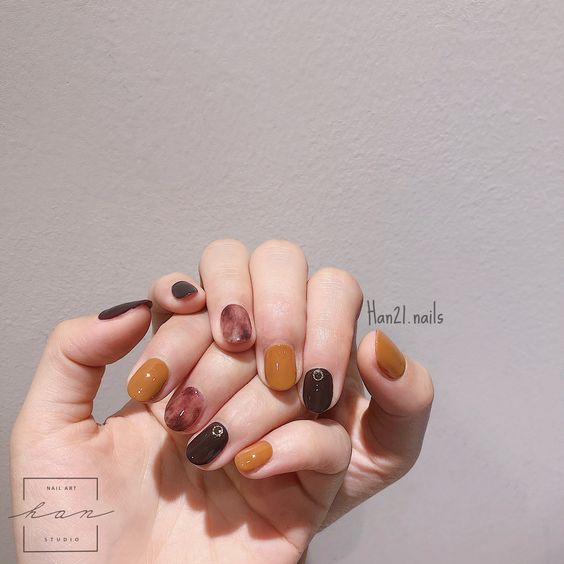 I just love that pop of mustard yellow between the earthy tones!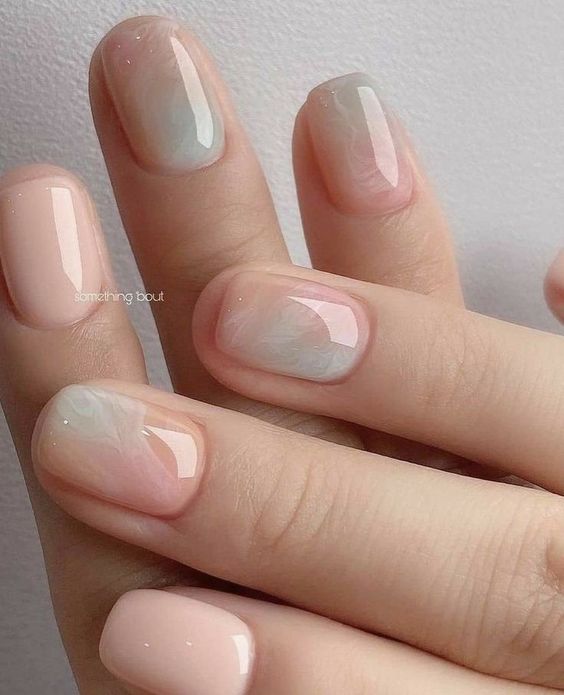 This subtle pastel design is just perfect for younger teens going back to school! They're not too intimidating and still close to looking natural.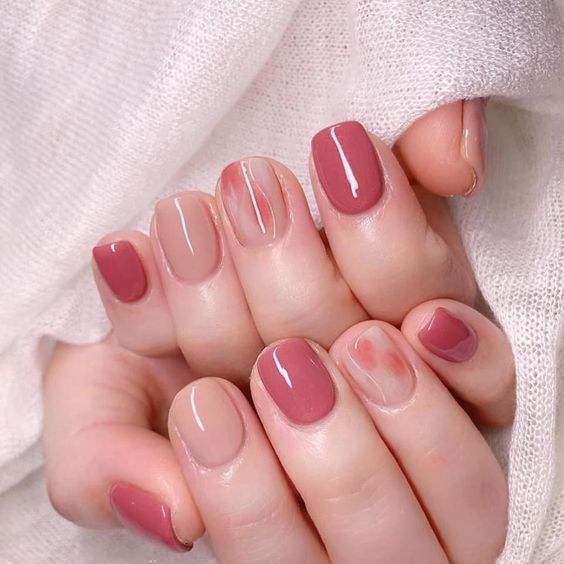 Pink is definitely one of my favorite nail colors to try out. They just instantly give a natural flush to the nails that instantly brighten the overall look of your hands.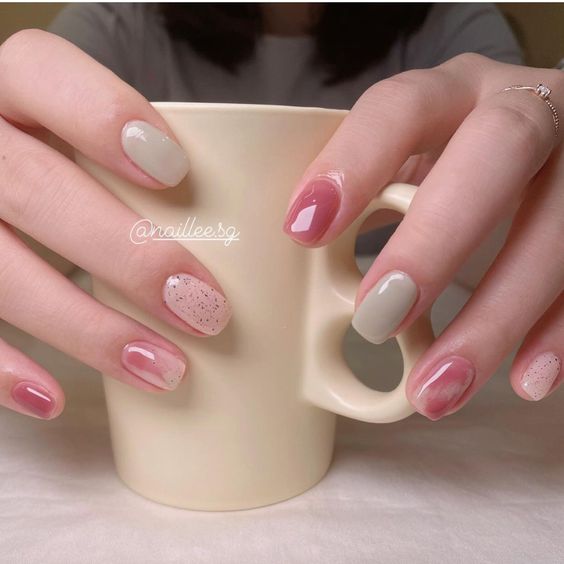 Put a unique twist to your usual pink designs by adding a pastel green nail!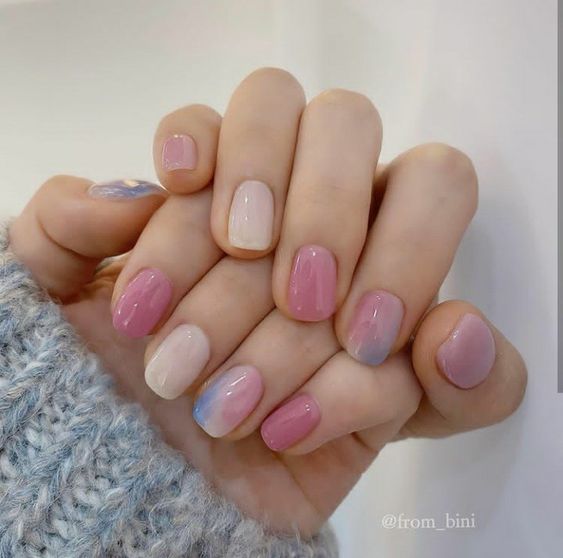 This pink, blue, and white gradient design just reminds me of bubblegum!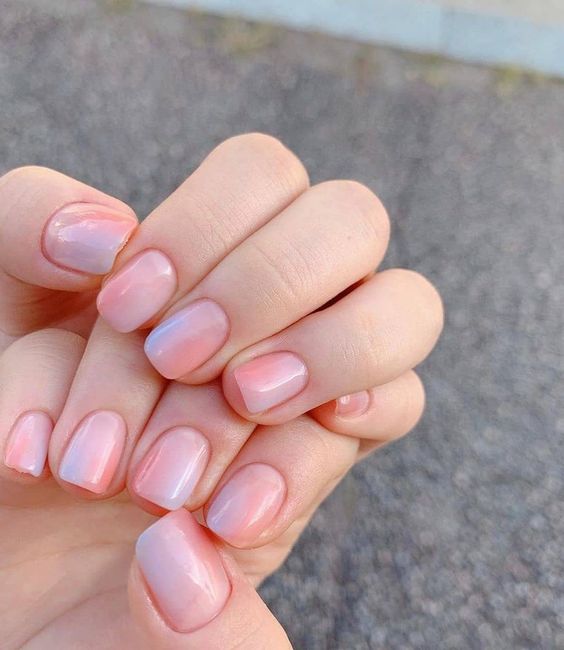 Here's another gradient pastel look for those who just can't get enough of pastel colors like me!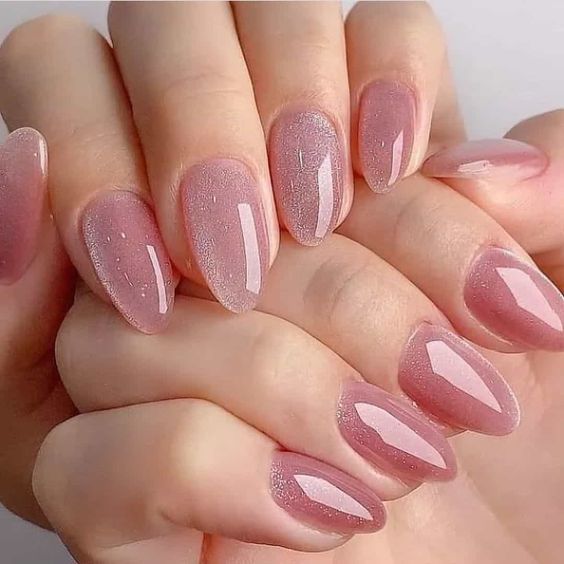 If you're looking for a more subtle change, this winter-inspired design makes your nails look effortlessly chic, flirty, and elegant!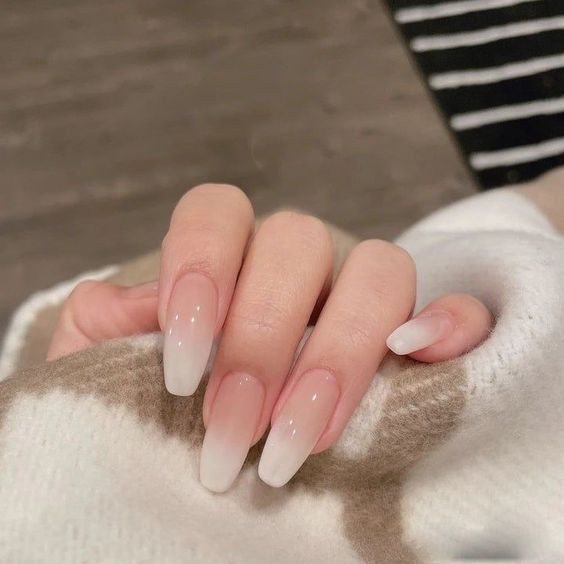 This ombre jelly look gives your nails a natural french tip without the harsh lines!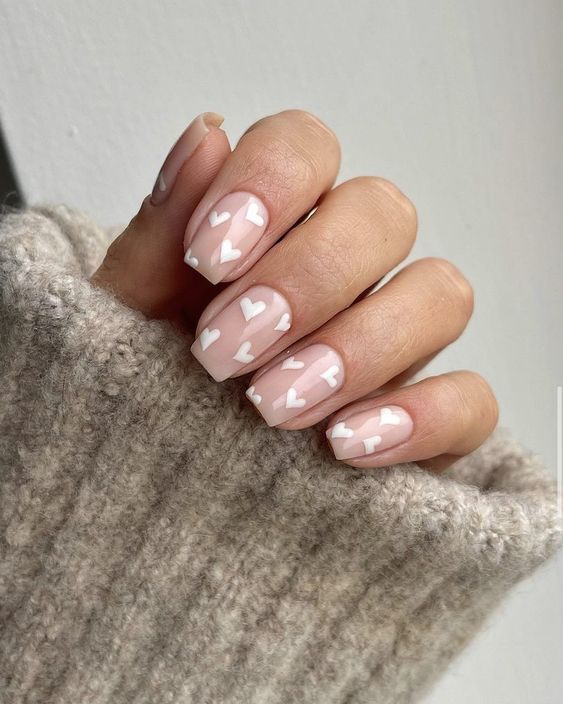 Hearts aren't always just for Valentine's day, you can also use them for your nail art throughout the school year! These cute nails for school are especially perfect for Valentine's Day.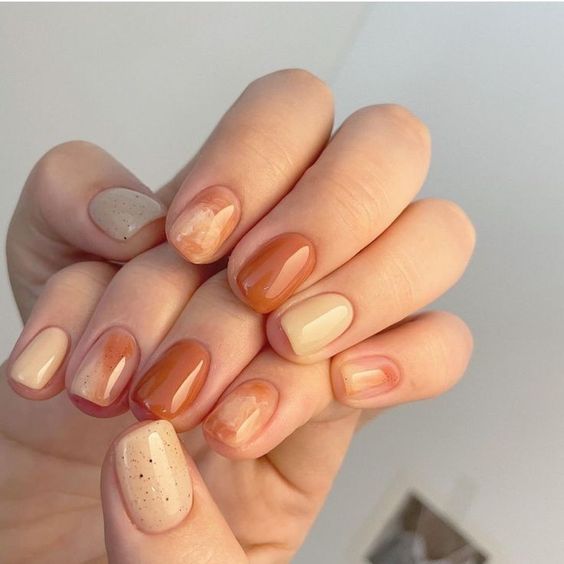 While orange may not be the first choice of some of you for nail colors, you can always try something new or pair them with beige tones!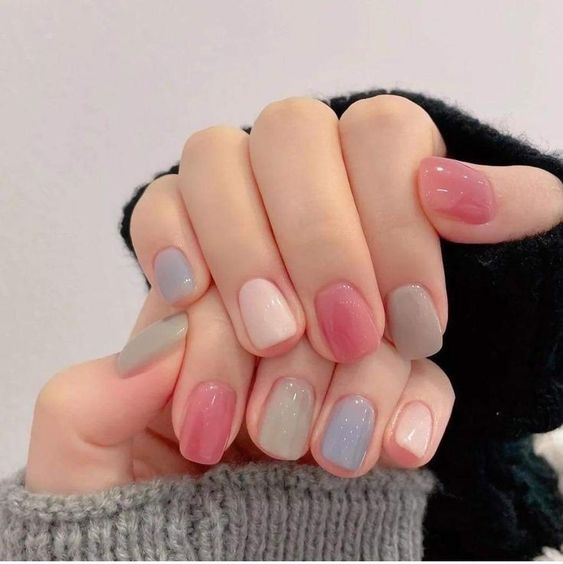 I think it's quite obvious by now that I cannot get enough of these gradient, pastel jelly nails!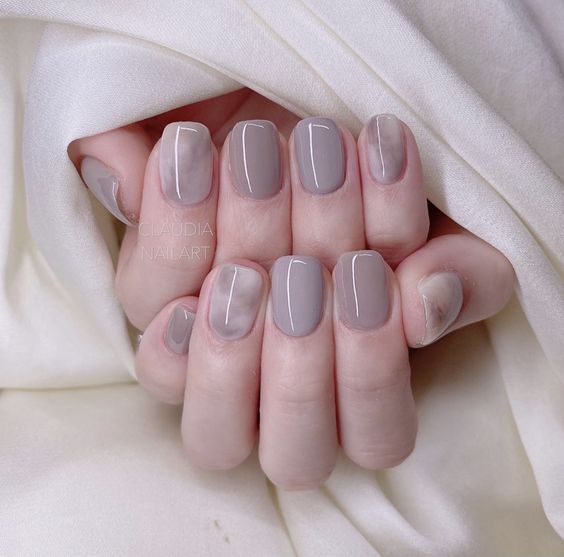 These cool, grey marble nails just look effortlessly chic! They would look perfect for the winter and if you're wearing cool-toned clothes!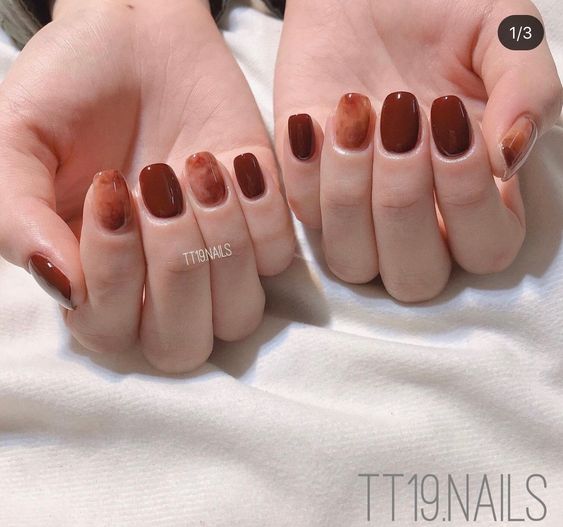 I am a total sucker for deeper nail colors and these earthy tones of brownish red just make for the best fall-themed back-to-school nails.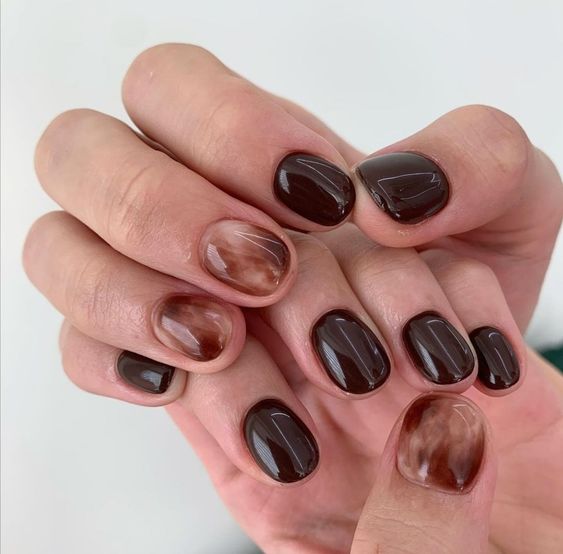 Craving for coffee? Me too! But for now, these espresso-themed nails will just have to do! These cute nails for school are perfect for every season, but I especially love them during the fall.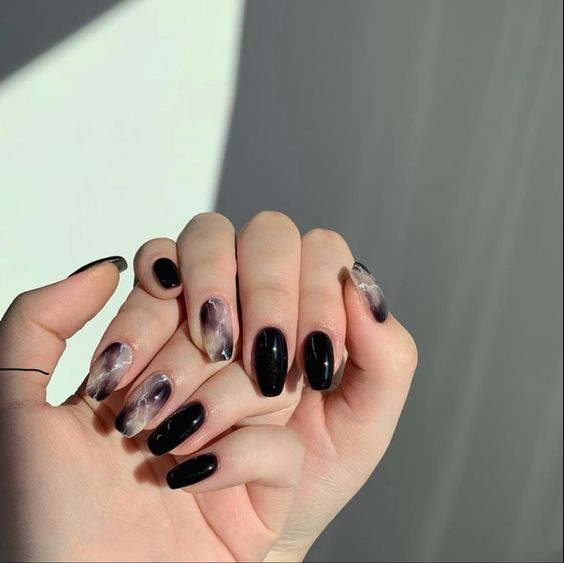 These nails remind me of storm clouds and lightning and thunder. They're so edgy yet so classy!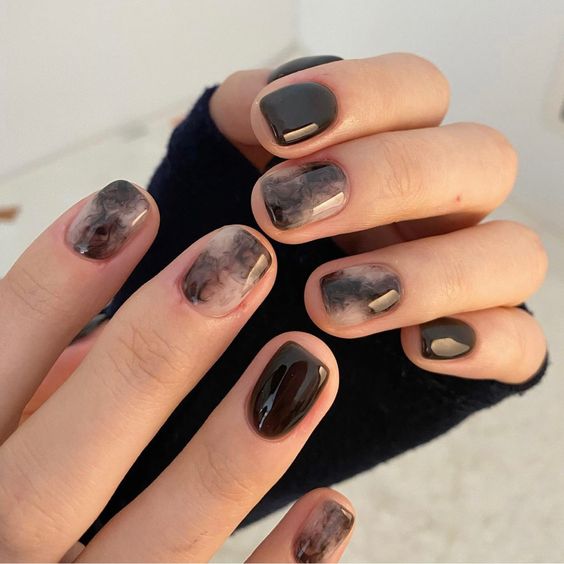 For our edgy girls out there, this smoky nail design just looks so beautiful and could easily be your next nail inspo!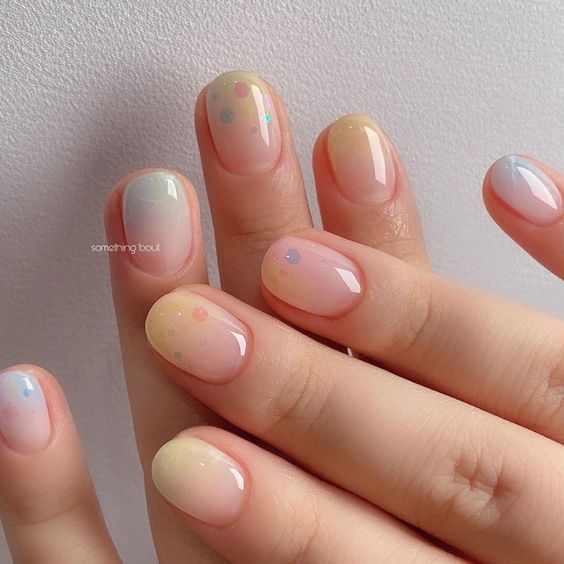 Putting a subtle shimmer or glitter into your usual gradient pastel design can give your nails an extra oomph! We especially love these cute nails for school during the Easter season.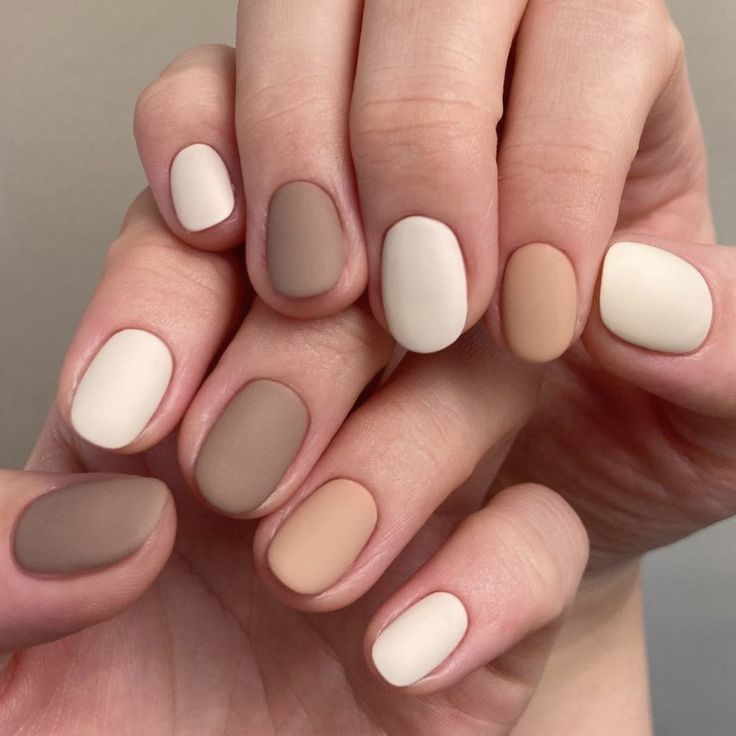 If you're looking to try something new, these nude, matte nails could be what you're looking for!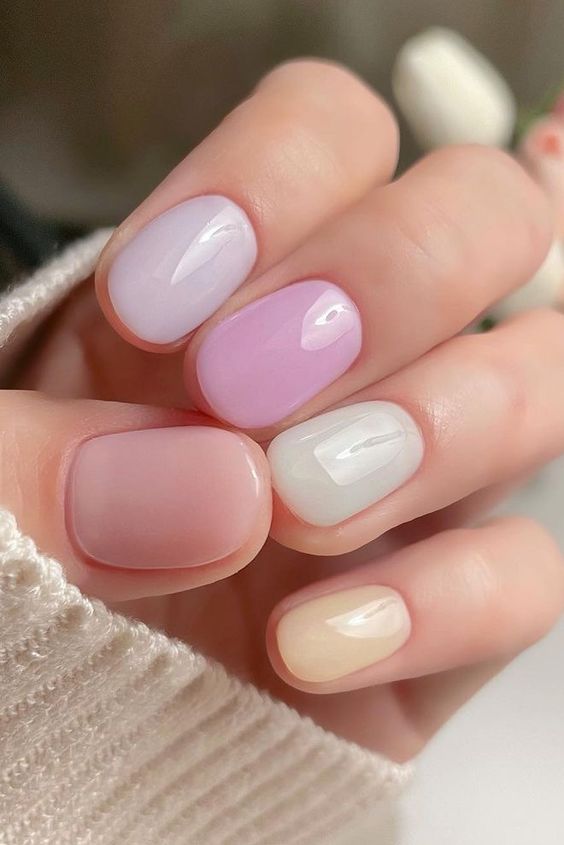 These milky, jelly, pastel nails are all over social media for back to school nails! They're so adorable, perfect for school, and quite easy to achieve!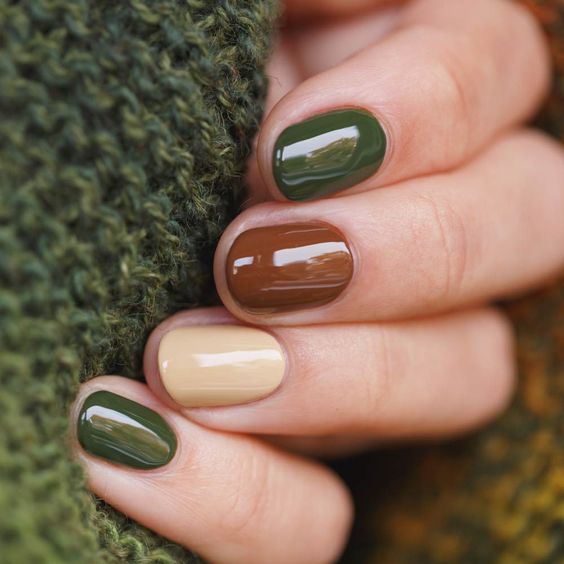 Green nails are rarely the go-to color when it comes to getting a manicure, but they're definitely just as beautiful as other colors, especially for your back to school nails this year. If you want to give it a try without fully committing to this color, you can easily pair it up with earthy colors to suit that moody vibe!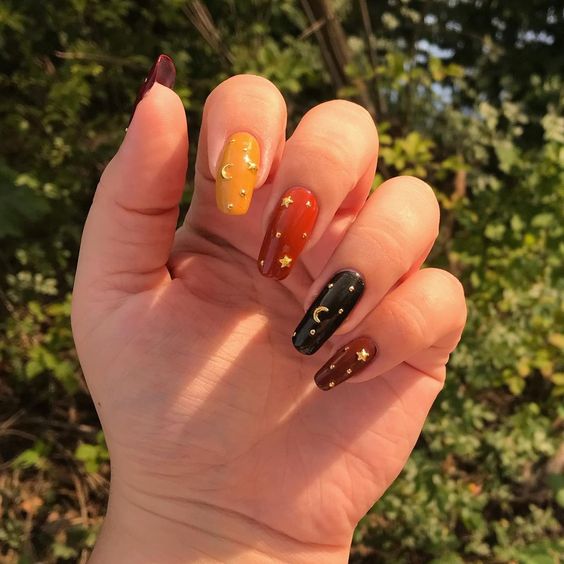 Wow everyone in your class by wearing the quintessential colors of fall on your nails!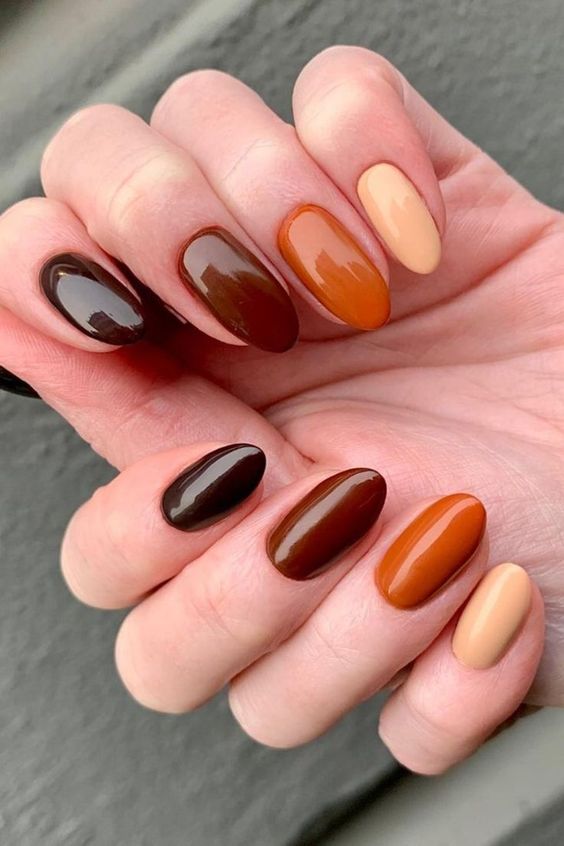 If you don't want any fussy nail art on your fall-inspired nails, simply using deep, earthy-toned nail polishes can do the trick!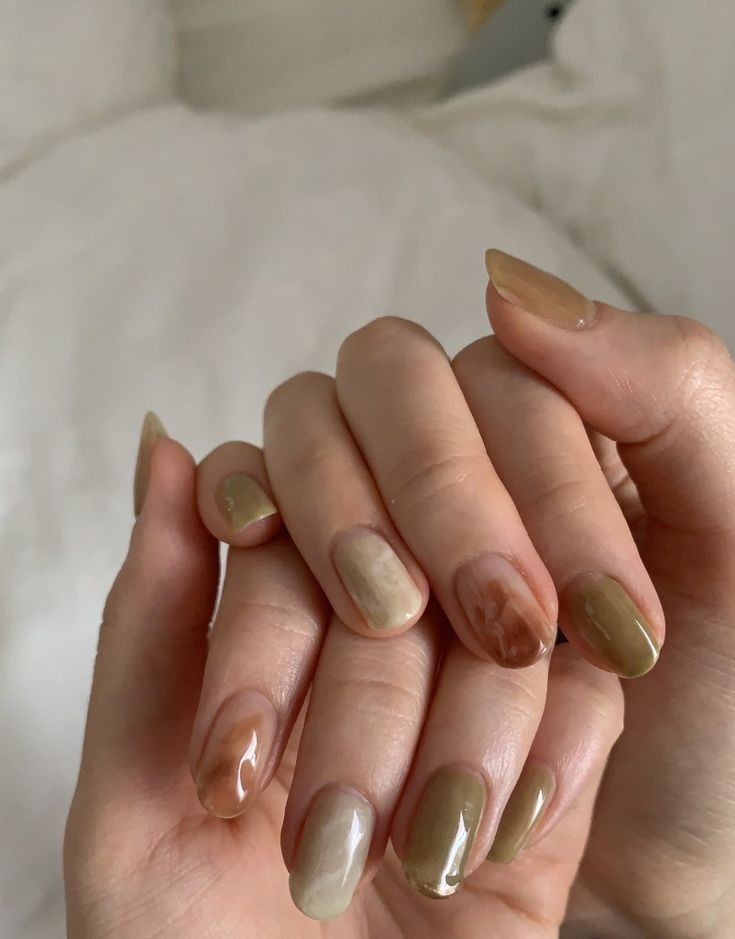 Looking for back to school nails that are subtle yet designed? Green colors tend to remind me of fresh air and nature, and these nail colors give me exactly that kind of vibe!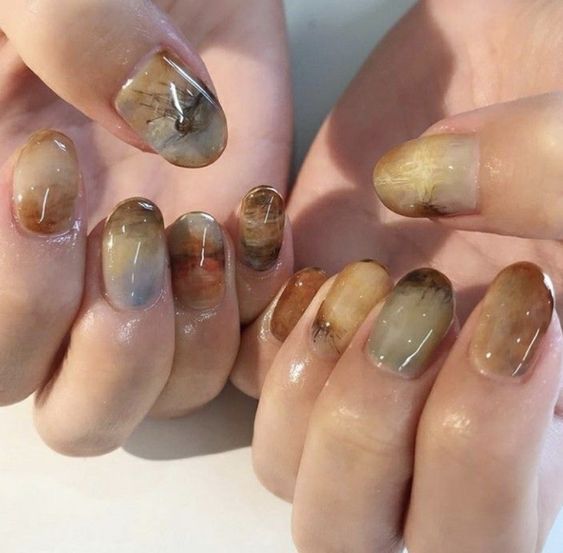 Excited about your upcoming art class? Why not get a headstart by getting creative with your nail art like this design?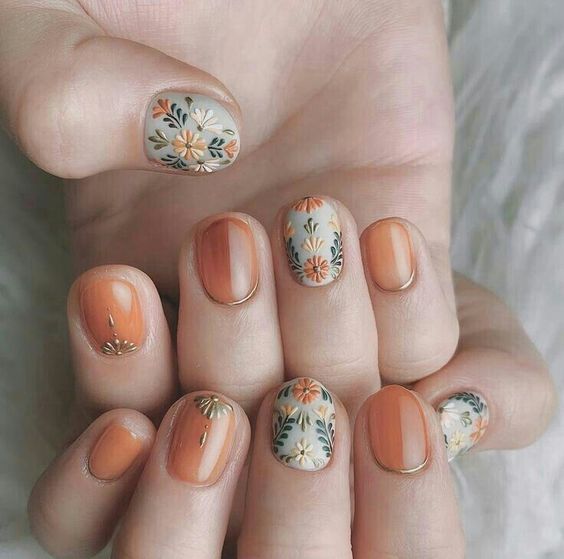 So regal and feminine, this floral nail art is perfect if you're looking for something elegant!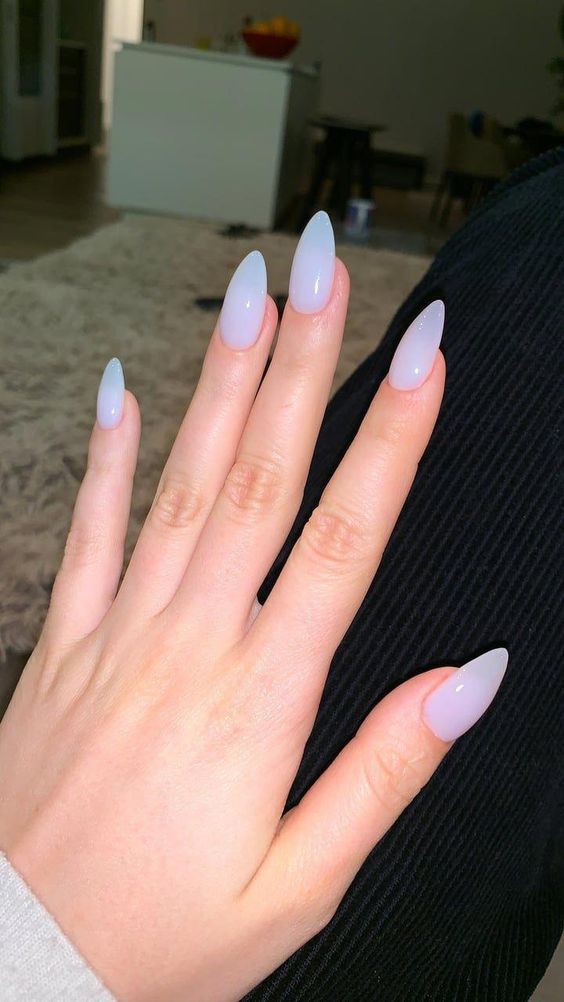 These lavender nails may be a little simple and minimalistic but giving them this gorgeous almond shape makes them so chic!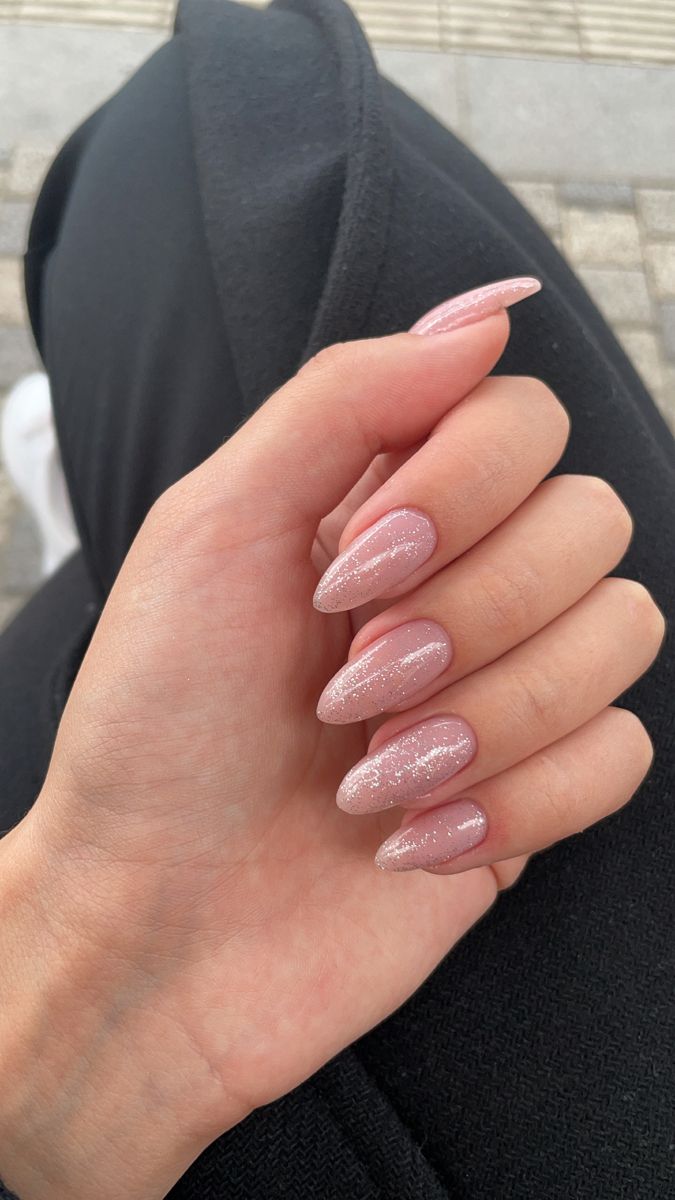 Looking for back to school nails with a bit of a pop? Let your nails do the talking, or sparkling in this case when you come back to school!
This floral nail art is just utterly dreamy!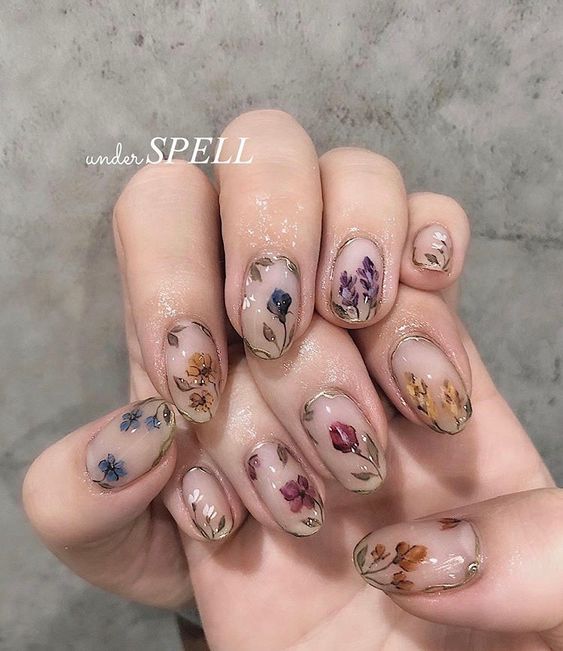 If you want flowers that will never wilt, this whimsical floral nail art is just perfect for it! We LOVE this design for school nails because it's so unique.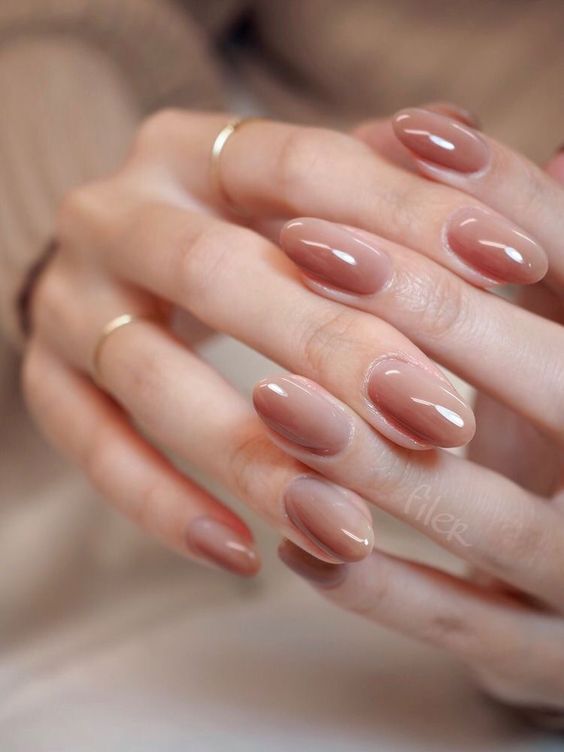 Looking for classy school nails that will go with every outfit? These gradient nails make for a classy look that never goes out of style!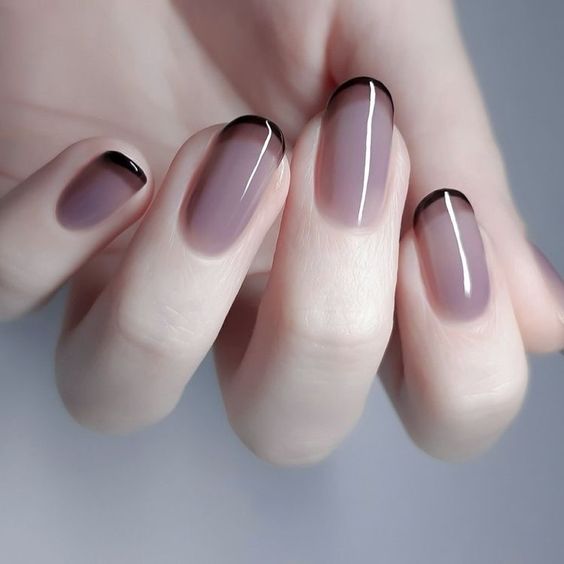 Put a unique twist to the classic french tip with this mauve and black color combo! These school nails are a little spooky, perfect for the fall season.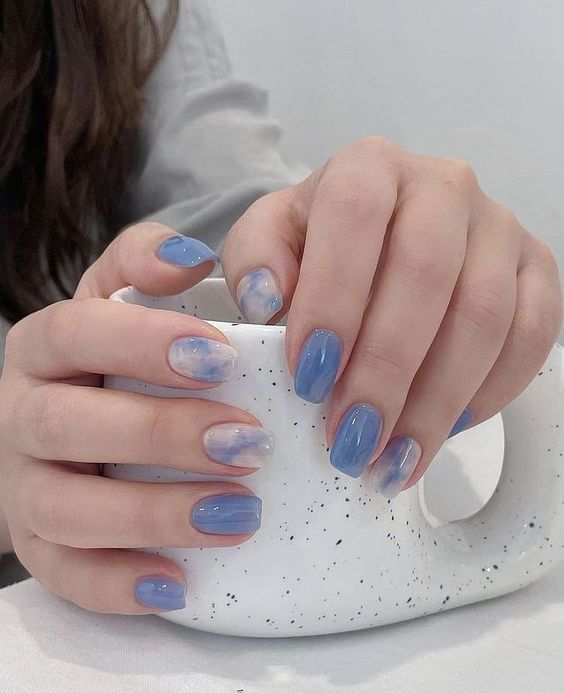 Blue nails are just so fresh and nice to look at! This particular design reminds me of flowing water.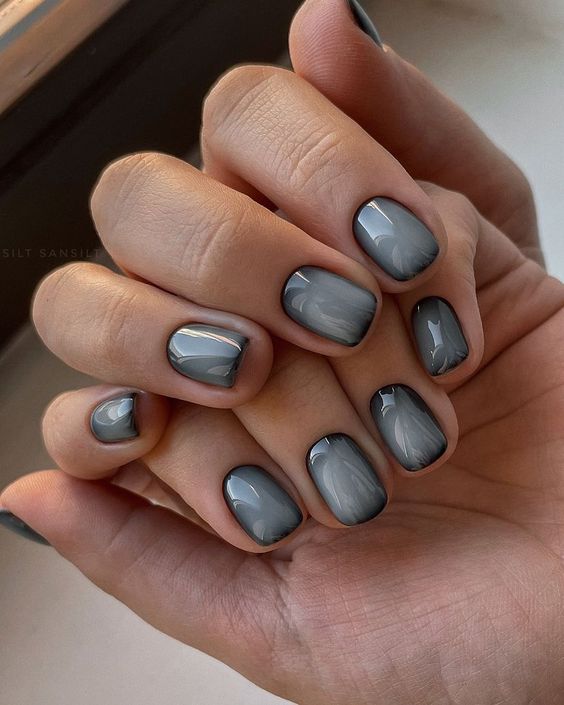 When the weather starts getting gloomy and cold at school, why not express that through your nails with this unique milky ombre style?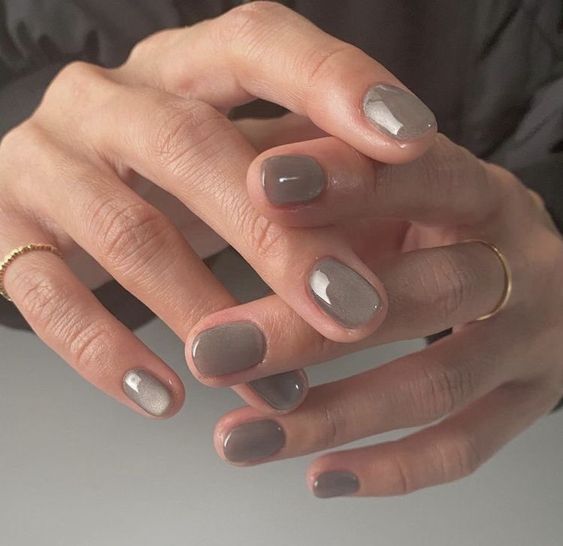 This clear grey nails just look absolutely stunning and they remind me of raindrops.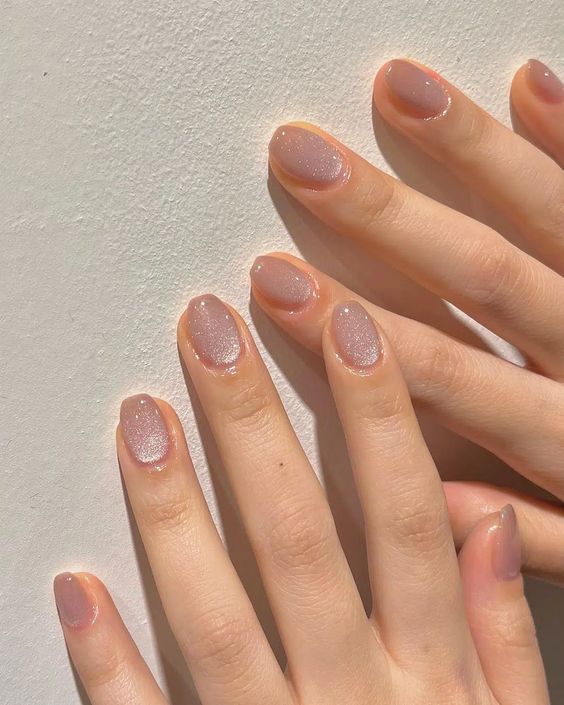 These sparkly nails just look so glamorous especially when the light hits them a certain way!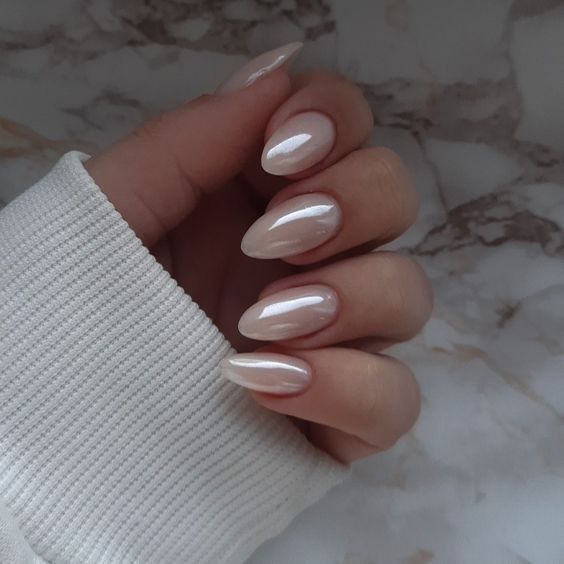 These glazed nails have spiraled into popularity ever since Hailey Bieber mentioned them in one of her videos, and perhaps they could be your next nail inspo as well!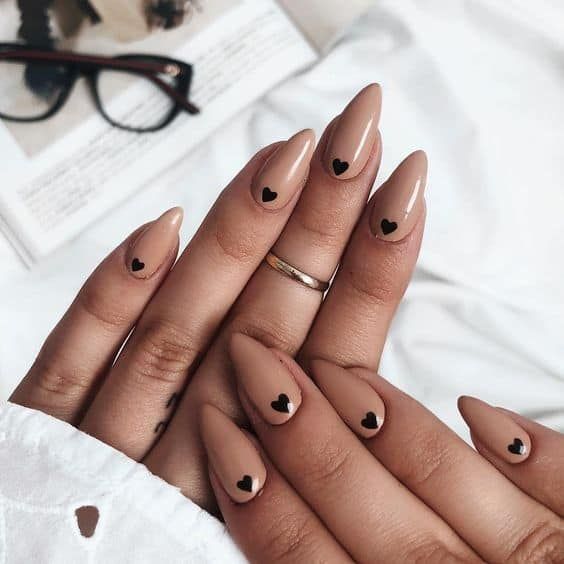 Sleek and minimalist, these nails are perfect if you don't want to bring a lot of attention to your fresh manicure but still want something cute!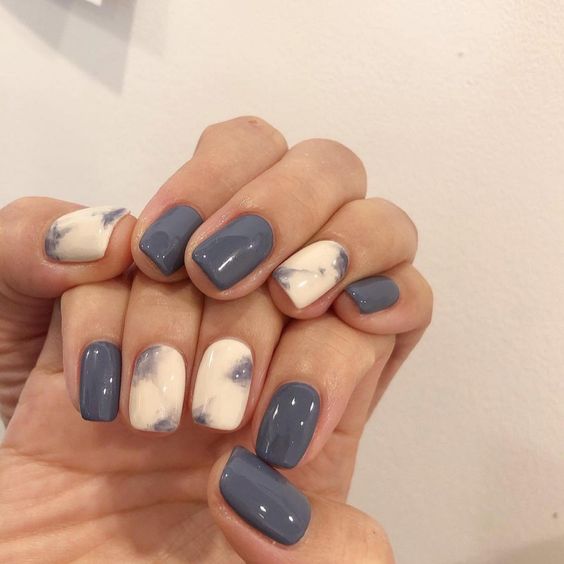 I can't stress enough how much I love this shade of blue. It just looks so heavenly and this particular design reminds me of clouds in the sky.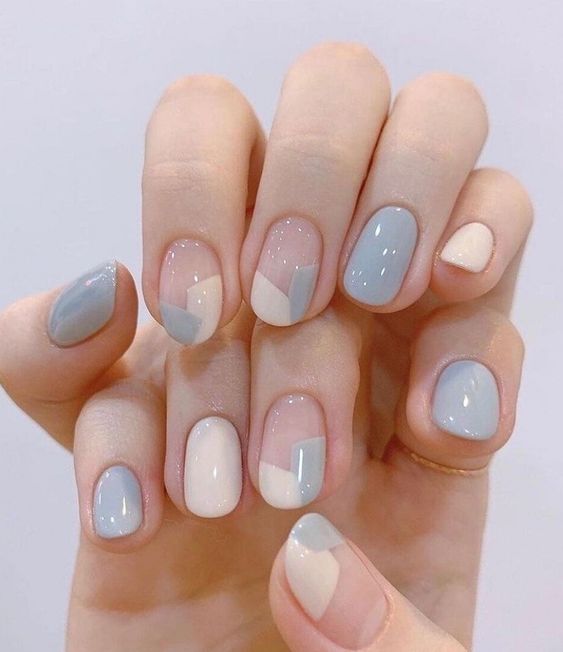 This pastel color-blocking nail art is absolutely gorgeous and perfect for the upcoming school year!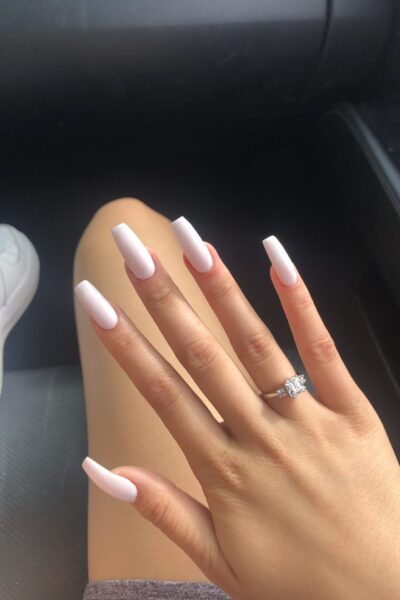 It may be a bit basic to some but an all-white manicure just looks so effortlessly classy and you can easily pair it with a wide range of outfits!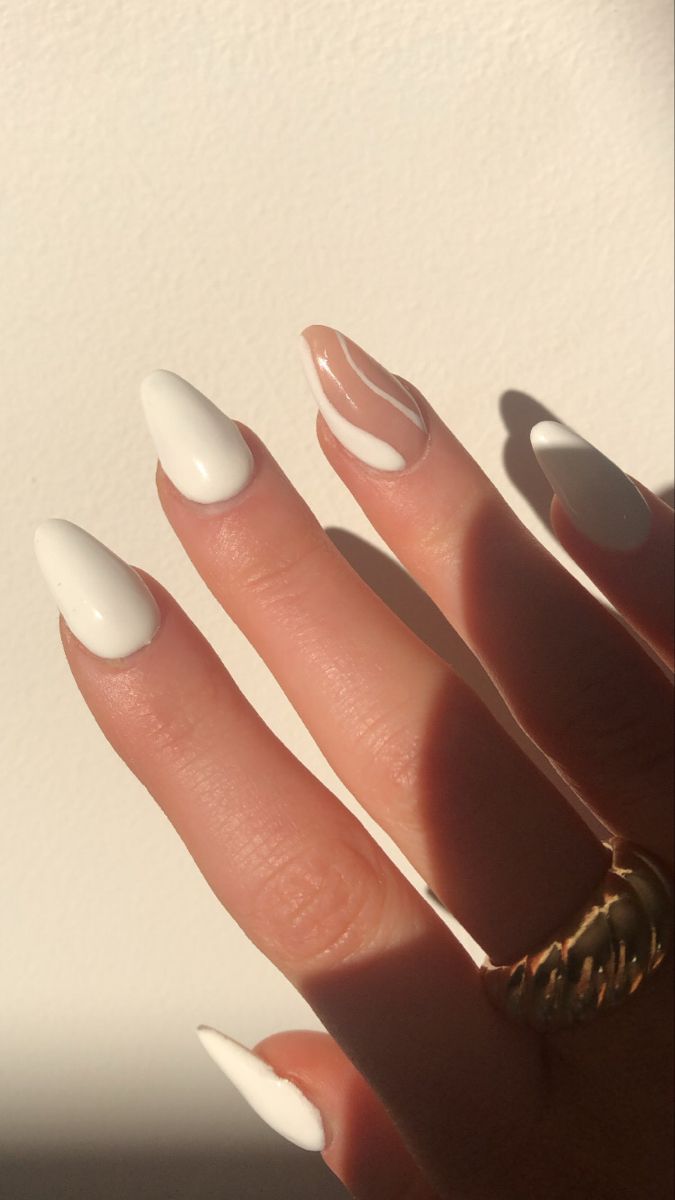 Here's another all-white nail design but with a twist that you can try for school!