Boston is definitely known for its museums. In fact, you could literally spend weeks touring all of the best museums in Boston because there are just so many!
From Boston art museums to history museums, science exhibits, and really specific niche museums, Boston has it all. Get ready to tour old wooden ships, attend contemporary artwork events, and learn about the middle class during the last few centuries.
While Boston is famous for the Tea Party (and trust me, I love the Tea Party Museum), there's so much more that you should consider checking out.
Here are my favorite 13 museums in Boston that you really shouldn't miss! There's definitely something on this list for everyone regardless of your interests, because Boston has it all.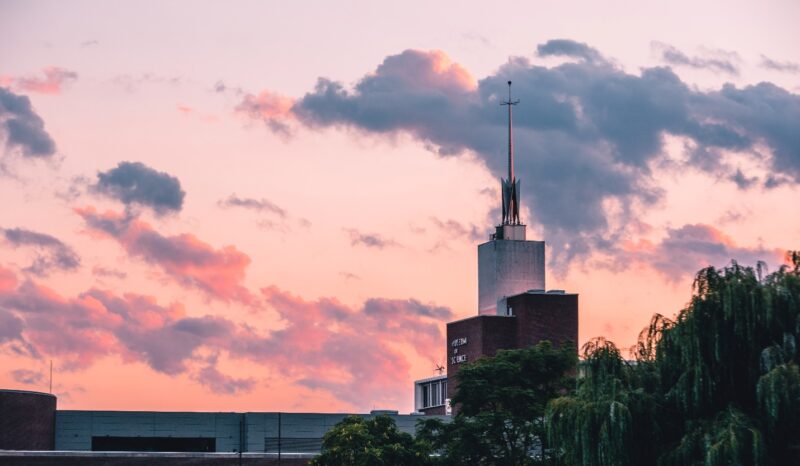 This Boston museum was established in 1830 and has been a charmer for tourists and locals alike ever since. It covers an area of 130,000-square-foot and spans the length of the Charles River, connecting up-and-coming East Cambridge to Boston's West End.
The Museum of Science offers spectators almost 700 engaging exhibits, shows at the Charles Hayden Planetarium and Mugar Omni Theater (the only domed IMAX screen in New England) and last but not least live presentations.
There are several sections inside the museum focusing on different areas of science such as humans/biology/history, food, electricity, dinosaurs, and so on. This amazing Boston museum is committed to putting forward an interactive and scientific experience by making science convenient through exhibitions and practical activities.
There is also an excellent show of engines and railroad locomotives and some mind-blowing examples of past technology, as well as current scientific innovations by Boston researchers. Both kids and adults are sure to love the different exhibits at one of the best museums in Boston!
The Museum of Science provides a great science overview for a range of topics. I really love the astronomy section with details about traveling to the moon and exploring science through light and color. There's a model area showing our solar system and some really great shows in the Omni theater on space.
Almost 1.5 million visitors pay a visit to this spot every year, making it the most visited cultural museum in Boston. If you're in the area, I highly recommend a visit to the Museum of Science! Expect to spend a large part of your day here since there's a ton to see. I also recommend a show in the Omni theater if you're able to book ahead of time.
Click here for a discounted ticket with City Pass.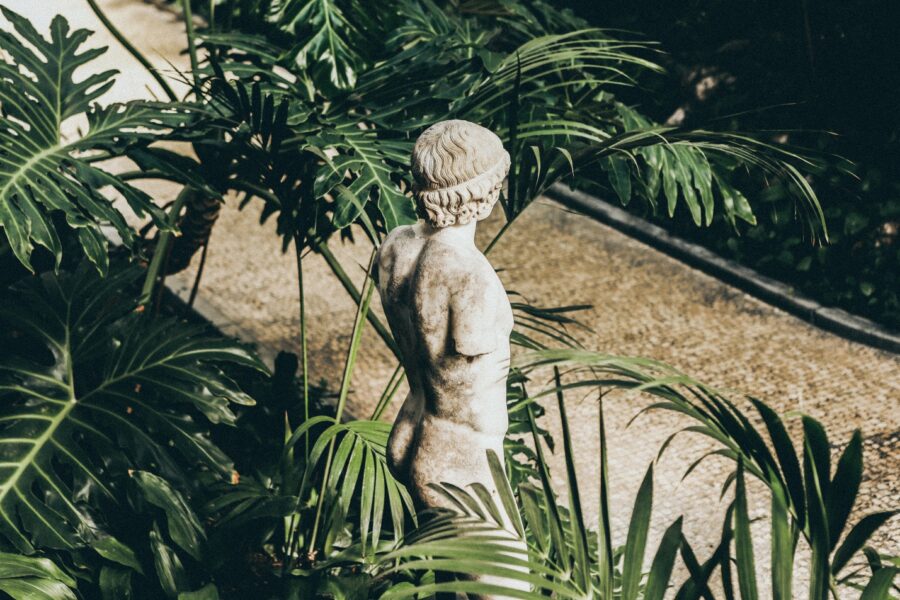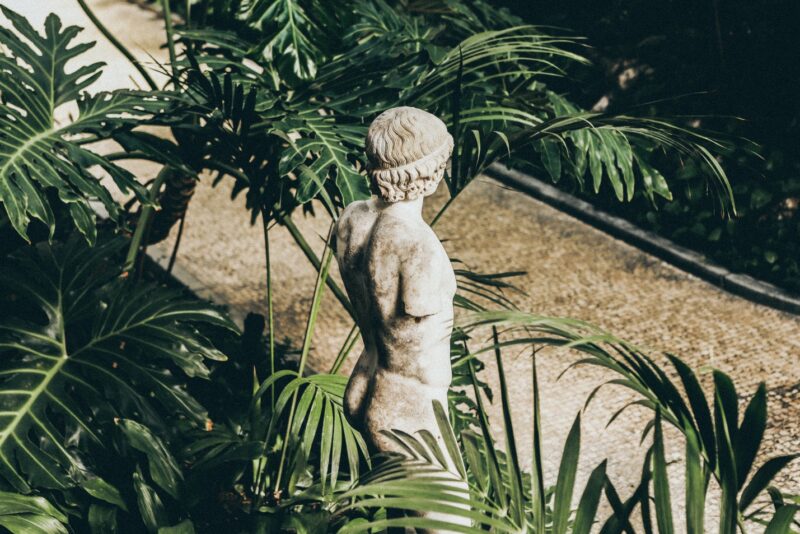 Since its inauguration in 1870, the Museum of Fine Arts has remained a well-renowned place for its Impressionist paintings, Asian and Egyptian collections, and early American Art.
The MFA has a variety of art displays including paintings by Gauguin, Degas, Van Gogh, Monet, and even a few Picasso pieces. You'll be amazed to see "Day and Night," a realistic baby head created by painter and sculptor Antonio Lopez Garcia.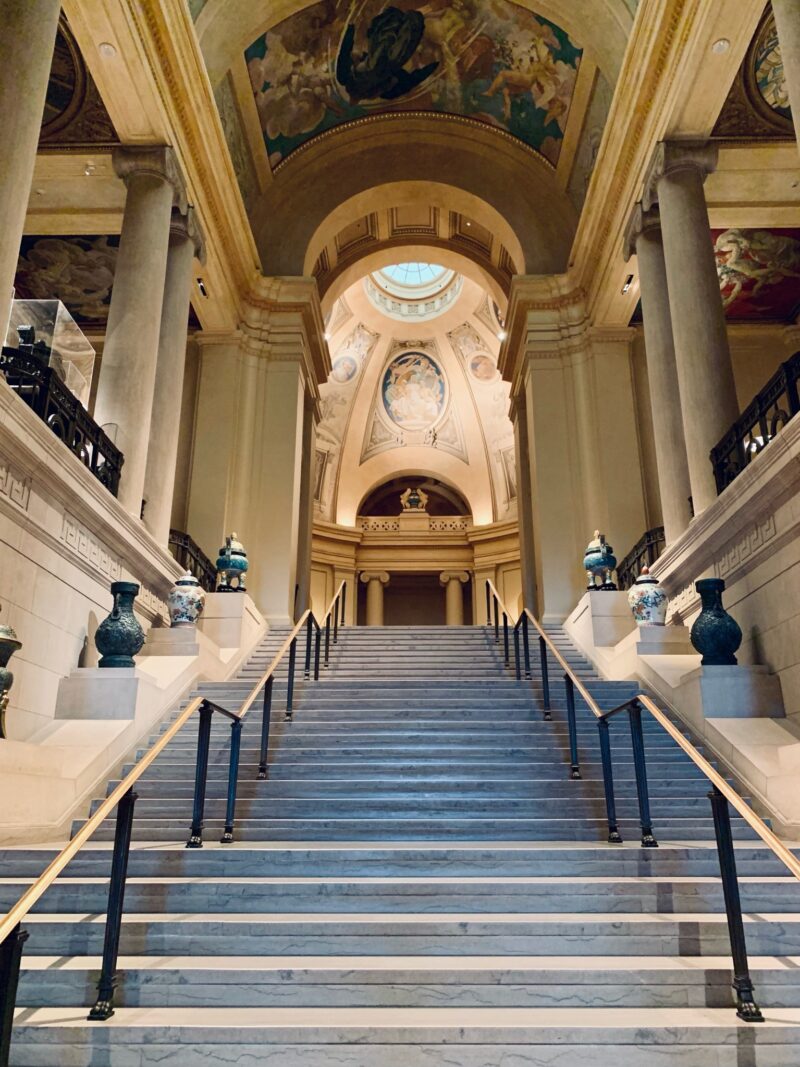 Along with many amazing (and famous) paintings, the MFA offers visitors the chance to enjoy artifacts from around the world including the Arts of Africa, Oceania, Nubia, Greece, Rome, and even contemporary pieces.
You could spend hours exploring the works of art on display which totals more than 500,000 pieces! At this famous Boston museum, you can check out more than 100 galleries total.
More than 1 million visitors each year flock to the MFA, one of the best museums in Boston, to see special exhibitions and innovative educational programs.
The museum is divided up into different sections, so you can easily explore European, American, Egyptian, and other types of art based on what you're looking for. This museum is massive, so it's better to come with a map to navigate wisely around this Boston MA museum.
If you have a chance, I highly recommend that you check out the MFA. This is a great spot for anyone who loves art or even those interested in culture and history!
Click here for a discounted ticket with Go City.
11. Boston Tea Party Ships and Museum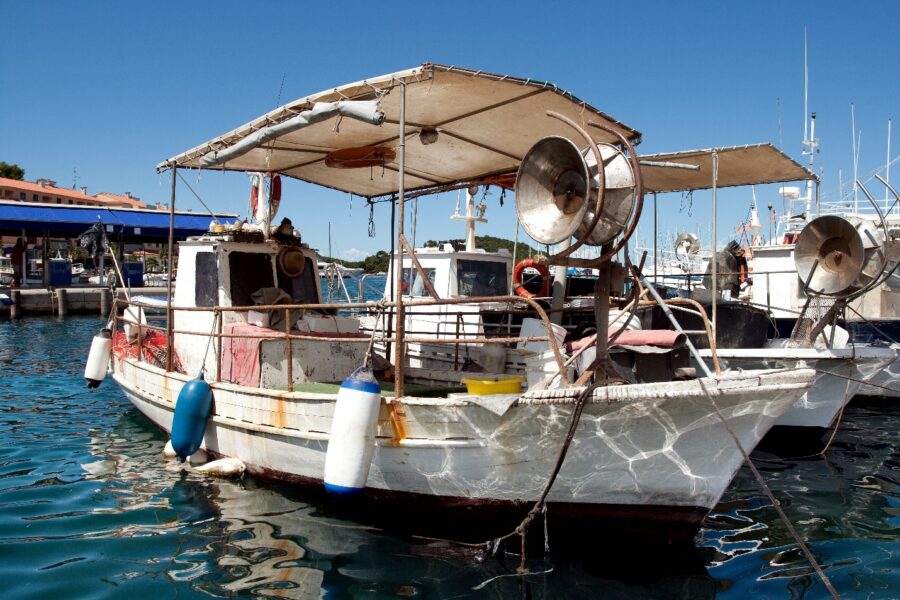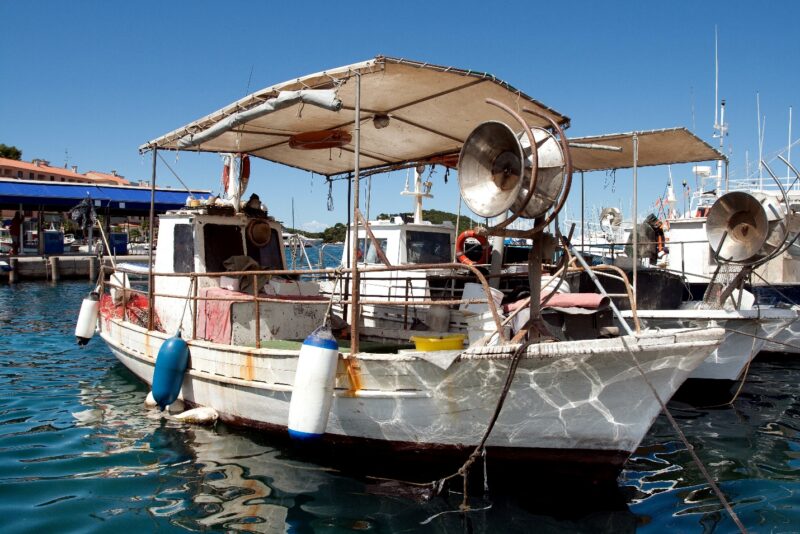 Situated on the Congress Street Bridge, this Boston museum is an interactive, floating museum.
It was named after a protest that happened on December 16, 1773, by the Sons of Liberty. I'm sure I don't have to tell you that the Boston Tea Party was an event that changed the course of history!
This Boston museum has two replica ships of the period in its collection, the Eleanor and the Beaver. It also holds one tea chest from the original event.
This floating Boston museum is a unique experience that you've ever experienced before. Live performers, high-tech, engaging collections, restored tea ships, and the stirring, documentary "Let it Begin Here," are just a taste of what you'll see, hear, and feel.
The museum puts on displays holographic and films for its visitors, 3D reenactments, and has Abigail's Tea Room, where you can taste one of the five original tea flavors thrown overboard in addition to other historically inspired foods and beverages.
The Boston Tea Party Ships and Museum also commemorates this important colonial act by explaining the taxation without representation that led to the event and how it helped act as a catalyst of war, so you get a lot of information as well as real-world experience.
It takes about an hour to explore Boston's Tea Party Ships and Museum. The tour gives you the opportunity to explore and know about the people and events that led up to the American Revolution in the order in which they actually occurred more than 230 years ago.
If you're a history buff and want to learn more about Boston's historical legacy, then I think this is one of the best museums in Boston MA to check out!
Click here for a discounted ticket with Expedia.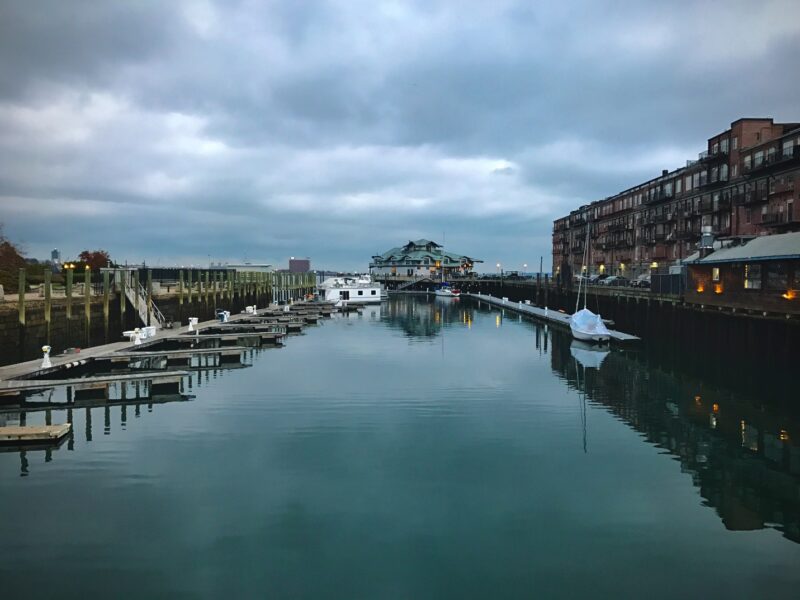 Of course, this is one of the best museums in Boston MA for children. This museum has 3 floors all are dedicated to kids and is massive.
In fact, with over 50,000 items, it's one of the biggest children's museums in the world.
This Boston museum has exhibits focusing on history, science, culture, environmental issues, health & fitness, and artwork, which encourage kids to interact and learn while having a great time.
There are separate rooms for children to do all sorts of adventures such as blow big bubbles in a bubble room, build things in a construction zone, and a room dedicated for children to learn about culture, history, and to develop counting skills.
The Museum's collections and events focus on hands-on activities, learning through real-life projects, and using play as an impressive tool to spark the inherent creativity, curiosity, and imagination.
It's an amazing Boston museum with so many things to do that are for people of all ages. Children can spend a whole day in this place! It's a great place to come with the kids in Boston as long as you're willing to spend the large part of the day, since they won't want to leave.
Click here for a discounted ticket with Go City.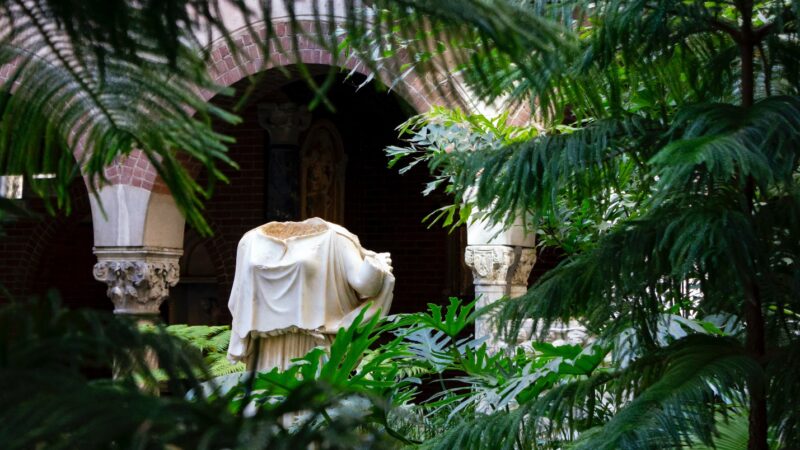 This Boston museum was constructed in 1901 by Isabella Stewart Gardner and welcomed the public in 1903.
The Isabella Stewart Gardner Museum is located near the Museum of Fine Arts. This building has an impressive collection of more than 7500 paintings of European, American, and Asian art, including sculpture, ceramics, and textiles. Isabella's personal archives reflect her love to explore the world, a bohemian lifestyle, and the fine luxuries of ancient cultures.
This Boston MA museum has art from around the world including Italian masters such as Raphael and Titian, and even has a gorgeous garden in it. It also exhibits a cache of beautiful furniture, photographs, and 1500 rare books straight from Europe.
The archives have a beautiful collection of almost 7,000 letters from 1,000 correspondents, including Henry Adams, T.S. Eliot, Sarah Bernhardt, and Oliver Wendell Holmes, in addition to travel albums, dealer receipts, and guest books.
The most recent items that were added to this Boston museum's art gallery include a glass atrium, greenhouses, and landscaped gardens. Most people come here mainly for the gardens because you'll feel as though you stepped into old-world Europe. There's nothing else like this museum in Boston!
This is a very eclectic beautiful museum. The indoor courtyard is wonderful, especially if you come during nice weather.
It takes about two hours to tour this museum, and you should book your tickets in advance. If you are lucky enough to be in Boston, you should definitely check this masterpiece – it's one of my favorite museums in Boston!
Click here for a discounted ticket with Go City.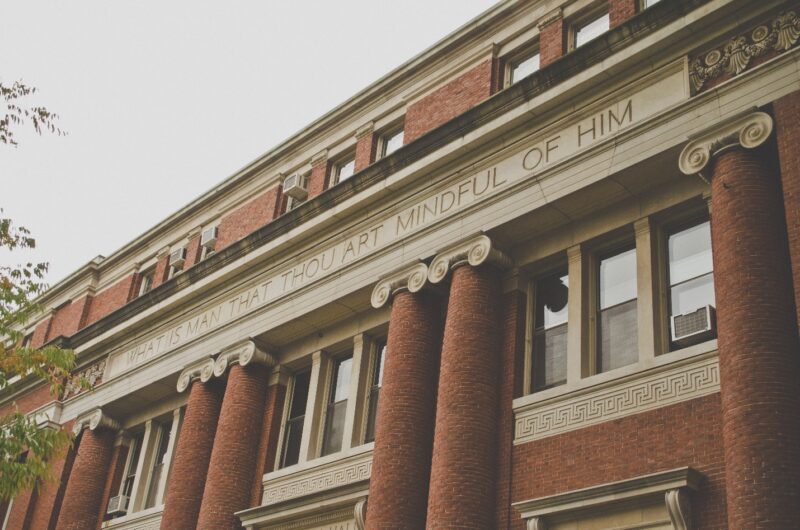 This historic masterpiece holds a wide range of collections of fossils, minerals, hundreds of animals, and dried creatures from around the world, from IIamas to coelacanths and butterflies.
This Boston museum offers some 11,000 specimens brought from Harvard's collections including the Blaschka Glass Flowers, Sea Creatures in Glass, huge whale skeletons, hundreds of mammals and birds, and the world's only mounted skeleton of the 42 ft.-long Kronosaurus.
There are dedicated sections for every type of archaeological masterpiece. The Great Mammal Hall exhibits a giraffe, zebra, sloths, lemurs, and six whales hanging from the ceiling.
Some key items have been recently added to the permanent collection such as Sea Creatures in Glass Evolution and Marine Life. This Harvard Boston museum is both comprehensive and intimate dedicated to natural history.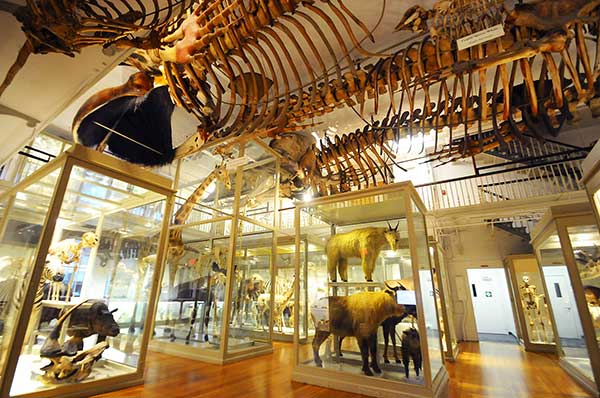 The Harvard Museum of Natural History is the most-visited location at Harvard due to its extensive recognition for its exhibits based on the work of scientists and engineers from around the University, and its ongoing exhibitions like Climate Change, The Rockefeller Beetles, Birds of the World, and much more.
Harvard Museum of Natural History's mission is to give people a better understanding and appreciation of the natural world and our human place in it in order to spark interest and a spirit of discovery in people of all ages. It definitely succeeds! If you're into scientific history, then this is one of the best museums in Boston to visit – you won't be disappointed.
Click here for a discounted ticket with City Pass.
7. MIT Museum
The MIT Museum, founded in 1971, holds vast collections of technology-related exhibits such as those on artificial intelligence, architecture, robotics, and more. The MIT Museum showcases engaging collections, events, and activities, inspired by MIT's innovative research and discoveries.
Located nearby Central Square Cultural District, the MIT Museum is adjacent to restaurants, theaters, music venues, and local ice cream parlors that you can check out after a day of heavy scientific sightseeing.
People from around the world come to visit and learn about the role of technology and research that has shaped the world. In addition to exhibits, the MIT Museum offers a number of activates for school students in building, including group tours and events such as workshops, art projects, contests, and performances.
A special week-long programming contest is scheduled for school vacation weeks in February and April. Feb Fest is another event organized by MIT to help students learn about various STEM topics.
The MIT Museum aims at bringing like-minded people together to engage them with MIT's science, technology, and other areas in ways that will best serve the nation and the world in the 21st century. It's one of the best museums in Boston, MA for science buffs!
6. Harvard Museum of Art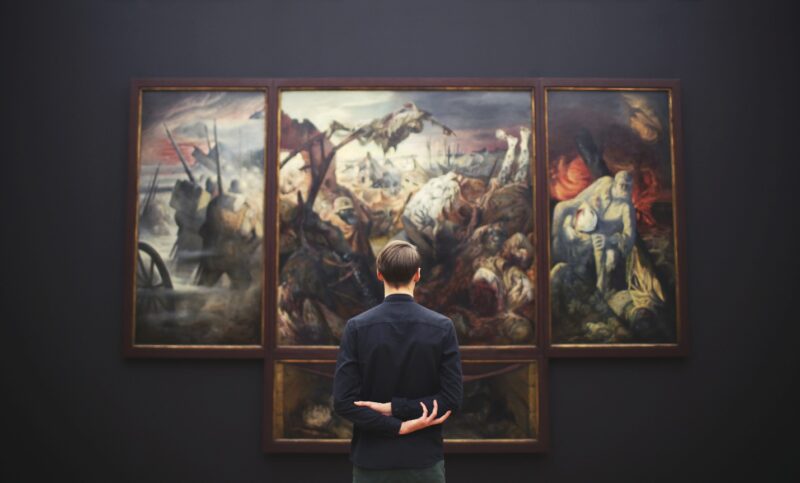 Harvard Museums of Art are dedicated to distinctive collections and exhibits, science, history, artwork, and sculptors.
The Harvard Museums of Art comprise of three museums: The Busch-Reisinger Museum showcases art from all periods of northern and central Europe, The Fogg Museum focuses on all modes of western art from the middle ages to the present day, and the Arthur M.Sackler Museum features a collection of Asian, Islamic, and later Indian art.
These collections include approximately 250,000 objects ranging in date from the renaissance to modern age artwork. This is definitely one of the best museums in Boston if you're looking for a really comprehensive view of art and want a deep dive into culture. Expect to use your brain when you visit!
Harvard's museums and galleries contain fascinating collections that focus on a wide range of disciplines. The Fogg Art Museum is considered Harvard's oldest museum that dates back to 1895, and is renowned for its exhibits of Western paintings, sculpture, decorative arts, photographs, prints, and drawings from the Middle Ages to the present. This famous Boston museum has middle-aged Italian paintings by the Latin artists Master of Offida, Master of Camerino, Bernardo Daddi, and Simone Martini.
The Busch–Reisinger Museum, established in 1901 as the German Museum, is the only museum in North America dedicated to seeing art from the German-speaking nations of Central and Northern Europe.
If you ever happen to come to the world-renowned Harvard University, you must visit the Art Museums. They hold a spectacular collection of paintings and art pieces. Seriously, the amount of pieces these museums have is just mind-boggling! It's definitely one of the best Boston art museums out there.
5. Boston Fire Museum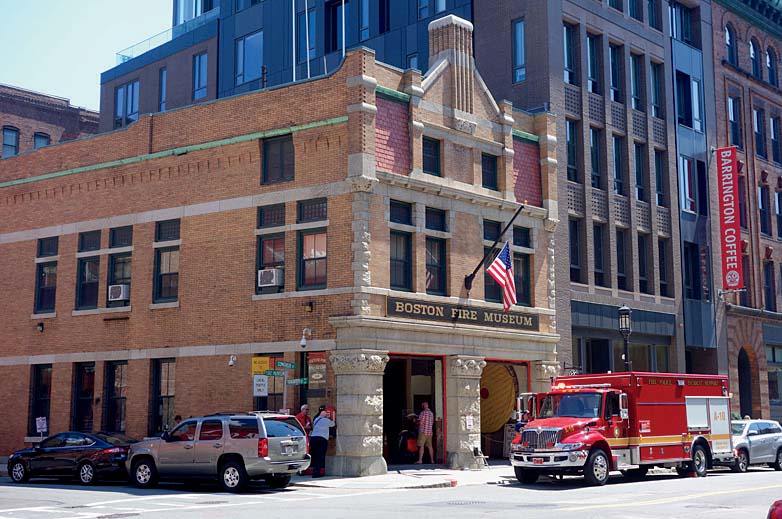 The Boston Fire Museum is a must-see Boston museum if you have any curiosity in fire service and the history of the city.
This museum is situated in an old firehouse and is full of items that tell the history, pride, and dangers of the profession.
Artifacts range in size from small coins to huge historic fire trucks. There are also old fire engines, photos, alarms, and other firehouse artifacts in the museum collections. Photographs give the knowledge of the history of fire service in Roxbury and capture the equipment used long ago by local firefighters, such as the self-propelled steamer of an engine used for firehouse from 1897 to 1925.
This Boston museum also displays firefighting uniforms, coats, boots, masks, helmets, and gloves men and women wear on the job today, as well as more historic uniform pieces.
You can explore the building in about 30 minutes depending on how much you want to explore the one-room museum. It's small but it's super cool.
This place has become a meeting spot for a lot of retired firemen, so you can chat with them and can hear their memories. The fireman love to explain Boston history and always have recommendations for places to go in Boston.
This museum is run by a team of volunteers who have dedicated their efforts to serve anyone who pays a visit to this building. If you're interested in the real history of Boston shown through the everyday person's job, I highly recommend this Boston museum spot. It's one of my favorite Boston history museums for specialized, middle class history knowledge!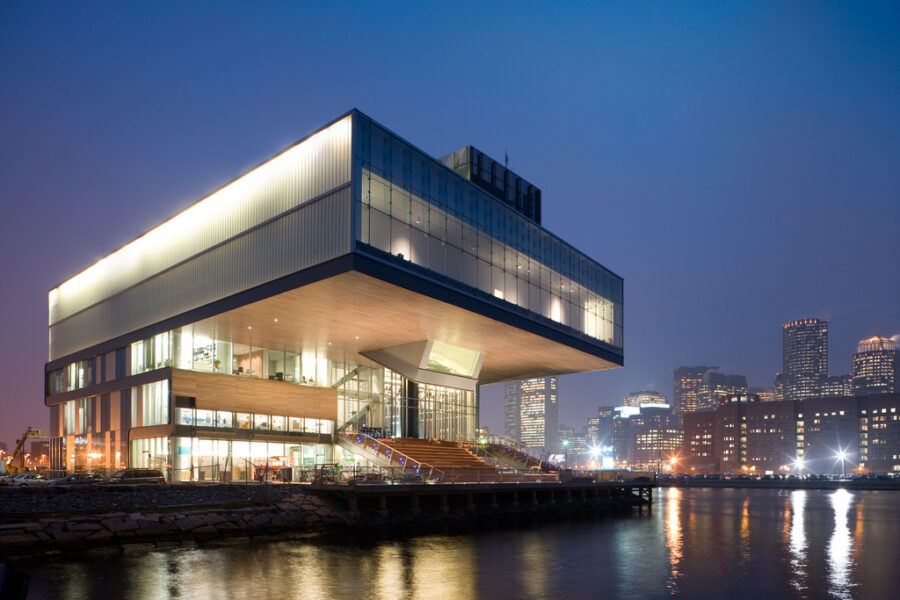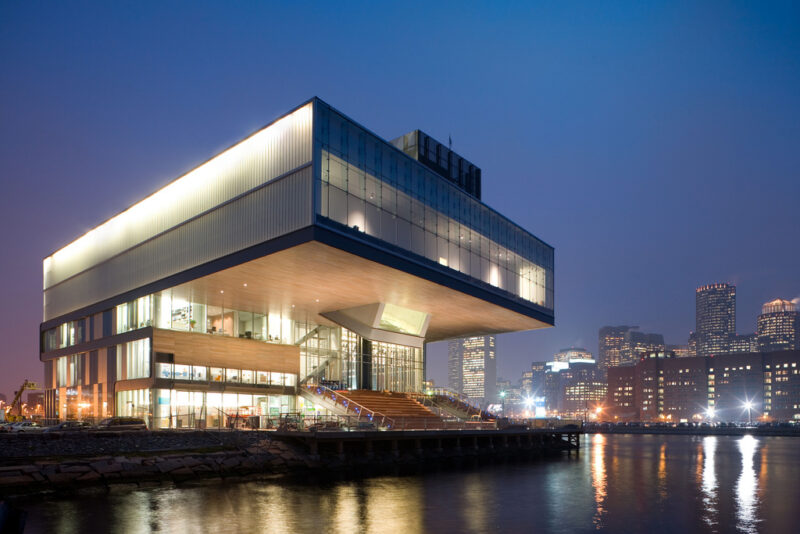 The Institute of Contemporary Art was founded in 1936 but has since changed its name to the ICA.
Located on the Boston Harbor, The ICA is an architecturally distinct waterfront museum. The Boston museum's beautiful design offers a unique view from the inside, too.
Inside the building, you can find artworks of well-renowned artists as well as some new emerging artists. It's a cool eclectic museum that you should definitely visit if you're into indie artists.
The ICA showcases modern art in all varieties of media including visual arts, performance, film, video, and literature. It's one of the coolest and newest Boston art museums in the area.
Although this Boston museum is most famous for contemporary art, it holds some educational events, performances, and dynamic exhibitions by artists like Firelei Baez, Vivian Suter, and Sterling Ruby. Even some luxurious dance parties and musical events are hosted in this museum.
The Institute of Contemporary Art focuses on recognizing and putting forward the most notable, thought-provoking, and sometimes controversial and provocative contemporary art from emerging and established artists. This is one of the best museums in Boston MA to visit if you like the true local art experience!
Click here for a discounted ticket with Go City.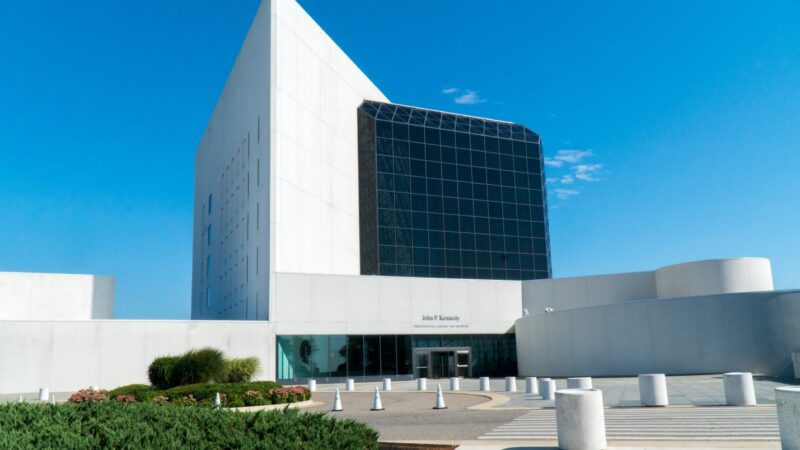 This is an amazing museum, especially for anyone who is a Kennedy admirer and wants to know more about his political life. However, it's also great for those interested in history and politics in general because there's so much information inside.
The John F. Kennedy Presidential Library and Museum is dedicated to the memory of our nation's thirty-fifth president and to all those who have dreamt of better and prosperous nations through the art of politics.
The library and museum were named after Kennedy in 1979 by then-president Jimmy Carter. Today, the library and museum are part of the Presidential Library System, which is administered by the Office of Presidential Libraries.
This Boston museum's library's first section displays collections of video monitors, family photographs, and political memories.
As you step into the museum, you will be greeted by a short orientation film in one of two cinemas. There are 7 permanent exhibits in the museum including the Campaign Trail, the Space Race, the Briefing Room, the Attorney General's Office, the Oval Office, and the Kennedy Family.
Among the library's masterpieces include a watercolor sketch of John F. Kennedy by Jamie Wyeth, a 1962 portrait of Robert F. Kennedy by Lajos Markos, and Kennedy's 25-foot Wianno Senior sailboat Victora is on display on the grounds of the Library.
The building itself is also in a unique masterpiece setting, offeings views of the Boston skyline and the Harbor Islands through its striking floor-to-ceiling windows.
If you're a fan of the Kennedy family or even just the president himself, then this is one of the best museums in Boston to check out. It goes really in-depth concerning both history and politics. You could easily spend a whole day here!
Click here for a discounted ticket with Go City.
2. USS Constitution Museum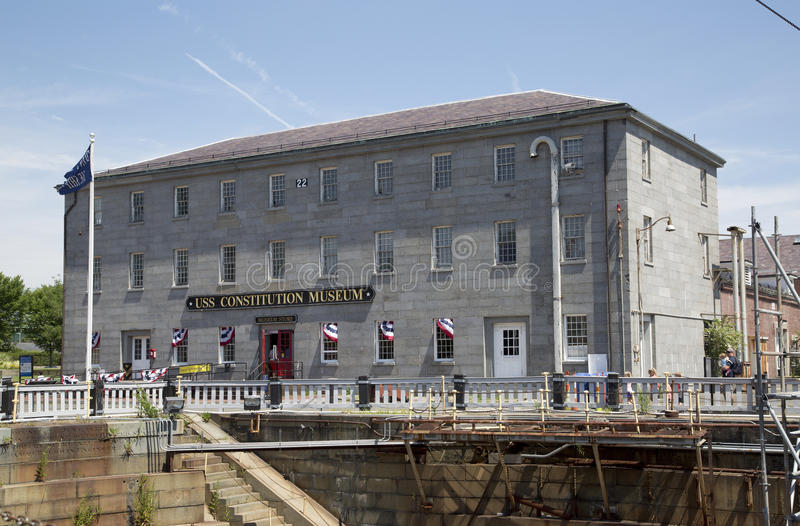 The wooden USS Constitution was built in 1793 and has remained the oldest warship afloat in the world.
Situated at the end of Boston's Freedom Trail, USS Constitution Museum is located in the Charlestown Navy Yard, which is part of the Boston National Historical Park.
The museum, through its collections and interactive exhibits, tells the story of "Old Ironsides" and the people who designed, built, and sailed the ship. It is a place where you can get familiar with U.S. naval history. The Museum holds a number of exhibits such as various jobs one might do on a ship, a ship store, a clock, a bell, etc. and as mentioned, a lot of hands-on activities.
The interactive displays include two historic ships, fascinating exhibits, and simulated hands-on seafaring experience, giving full knowledge of handling the massive ship.
"All hands on deck" is a hands-on experience for all ages that showcase real truth about the life of U.S. naval during the War of 1812. Take a deep look at Old Ironsides to know the role of this ship during the War of 1812, why it became so famous during the War, and how this masterpiece was built.
An incredible of American naval history that you can actually go out and touch, not just look at from a distance, this is one of the best museums in Boston if you want to get up close and personal with history. By the end of the tour, you'll really feel how sailors lived and worked on these ships.
What's really cool about this Boston museum is that there's no entrance fee, but they do collect donations. It's almost always worth a visit!
1. Museum of African and American History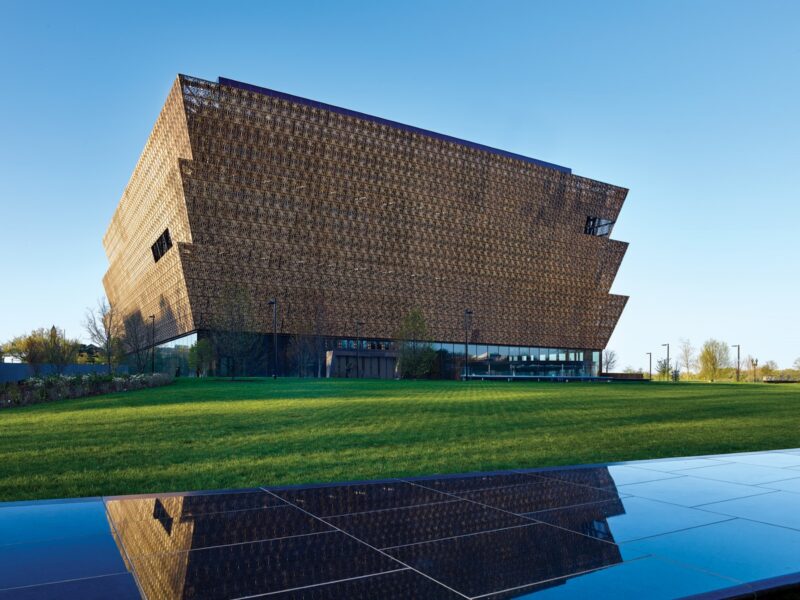 Located at the end of a quiet street in Beacon Hill, The Museum of African American History is Boston's largest institution of its kind dedicated to sharing stories, conserving the rich legacy, and interpreting the contributions of African Americans.
This museum has preserved two historic buildings, both with strong legacies, and two Black Heritage Trails.
The two historic structures include an African Meeting House built in 1806 and the Abiel Smith School, constructed in 1834.
The African meeting house is the oldest church building in-country still standing today, which had served as "Black Faneuil Hall". The adjacent Abiel Smith School was the nation's oldest public school for African American children. Today, this school's galleries showcase rotating exhibits on its upper floors and a museum store open year-round.
These are both incredible buildings with a ton of history! These buildings provide insight into the life and work of the African American community who lived during the 19th century and who propelled the abolitionist and civil rights movements forward.
Visitors can come and get inspired by authentic stories of New Englanders of African descent. The museum is well preserved and the tour of this excellent building is really unforgettable.
It's definitely worth this museum because you not only learn a ton of history about important African American movements, but you also get a feel for life during these movements. This is one of the best museums in Boston MA for black history and is one of my favorite Boston history museums in general.