Turning 18 is a big milestone in any teen's life. For many, this coming of age symbolizes a variety of things. It might mean moving out, becoming more responsible for one's choices, going to college, or pursuing one's life dream.
With all these expectations, it's easy for a young person to be burnt out and overwhelmed. That is why there are celebrations — to make this special person remember that he/she is not alone in this season. And giving them a thoughtful gift that speaks to them is one of the ways you can express your love.
In this article, you'll find tons of fresh ideas to give to that special person in your life on their 18th birthday whether you're a friend, an aunt, a mother, or an SO.
And while 59+ ideas may sound overwhelming, some of these items might even just lead you to a sentimental item that may or may not be on this list. The goal here is to find a gift that perfectly fits this special person.
So if you're looking for gifts for your 18th birthday girl, you've come to the right place. These 18th birthday gifts are all super unique but also trendy. Let the search begin!
Awesome 18th Birthday Gift Ideas For Girls
Here are our favorite 18th birthday gift ideas for her in just about every budget-range.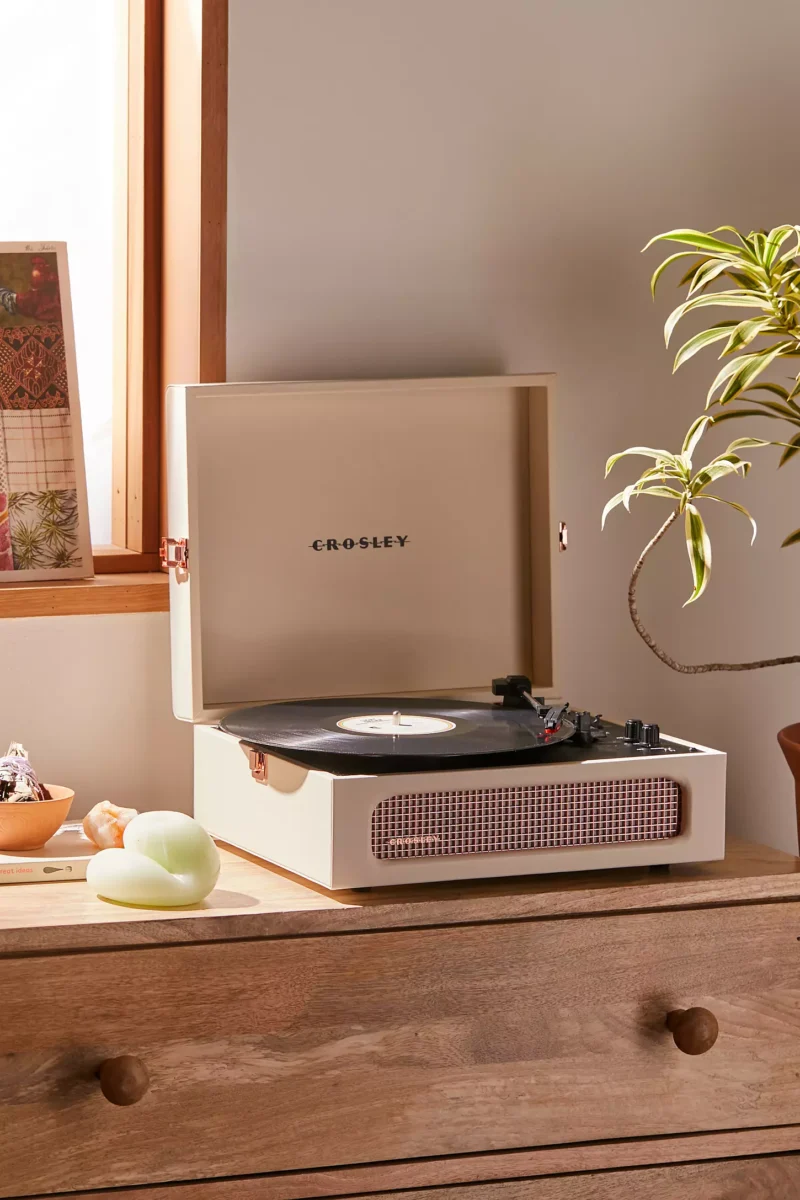 Record players are super popular right now. Whether she's heading off to college or just upgrading her room so that she feels more like an adult, this is definitely one of the best 18th birthday gift ideas for girls right now! Get her some records to go with the player (with bands or artists she enjoys) and you'll know this one out of the park.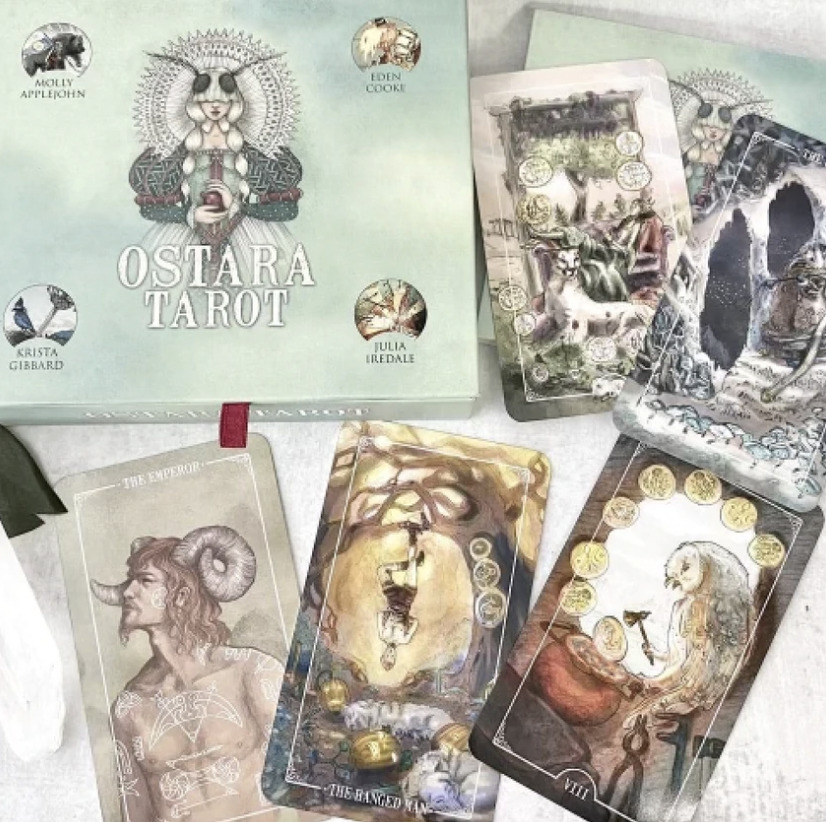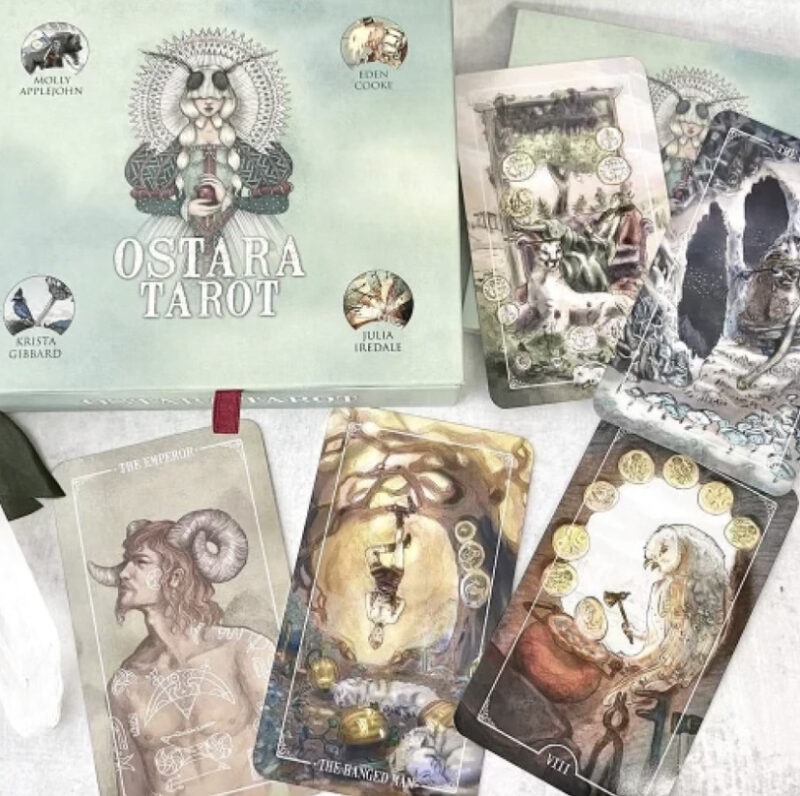 We absolutely love these Tarot cards! And as gifts for 18-year-old girls, Tarot cards usually hit it out of the park. If the 18th birthday girl is a witchy witchy or into anything psychic, she's sure to love these cards.
If she's crazy about music, she'll love a pair of Airpods Pro. This may need a little more budget than usual, but a pair of these can be really convenient especially if she loves working out, commuting, and going for me-time sessions. Apple also provides a snug fit, giving her assurance that it will never fall out from her ears that easily. This is one of those 18th birthday gifts for girls that basically anyone would love.
56. Sam Nylon Laptop Backpack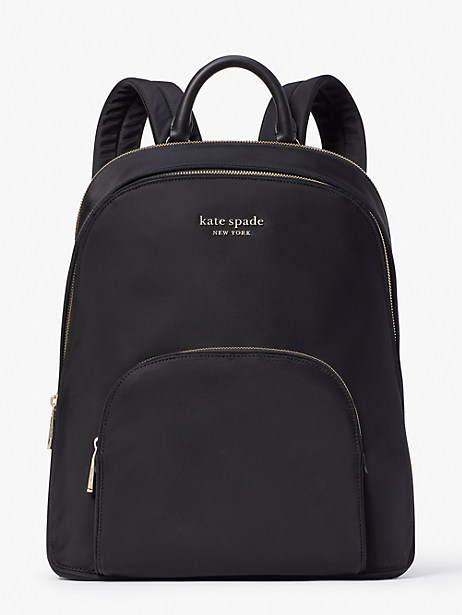 A feminine and stylish laptop backpack is not something that you always see among young adults. While it may be more of a luxury than a need, a nice laptop backpack is nice to have. Plus, it can be a motivating factor to study or work harder.
And if she's into designer brands then this is one of the best 18th birthday gifts for girls.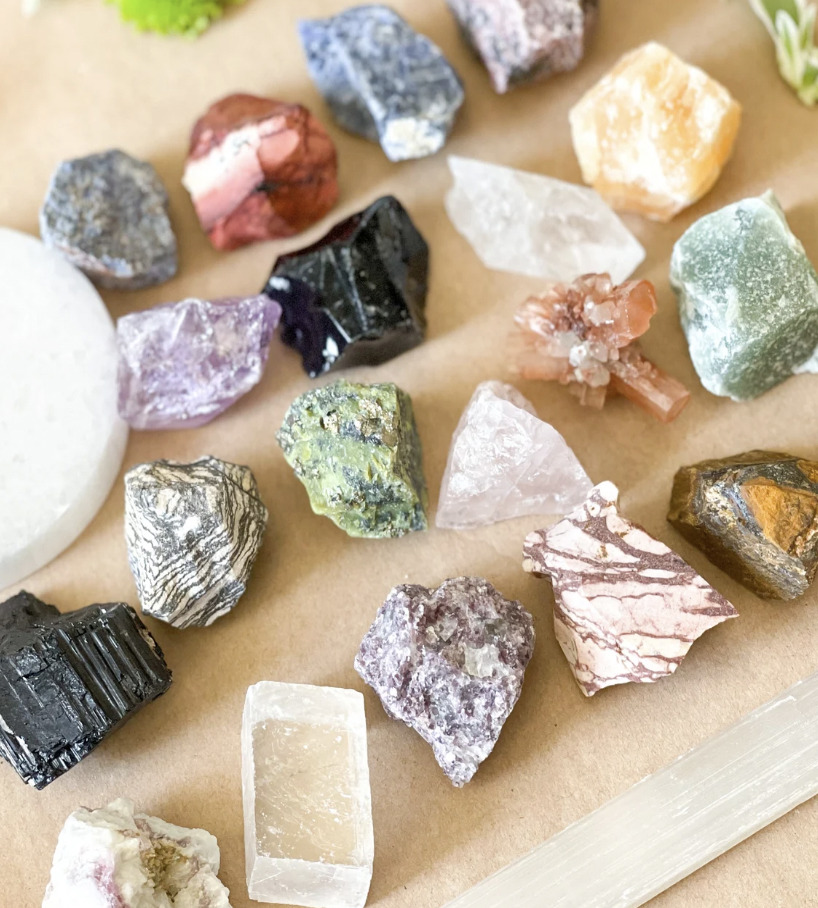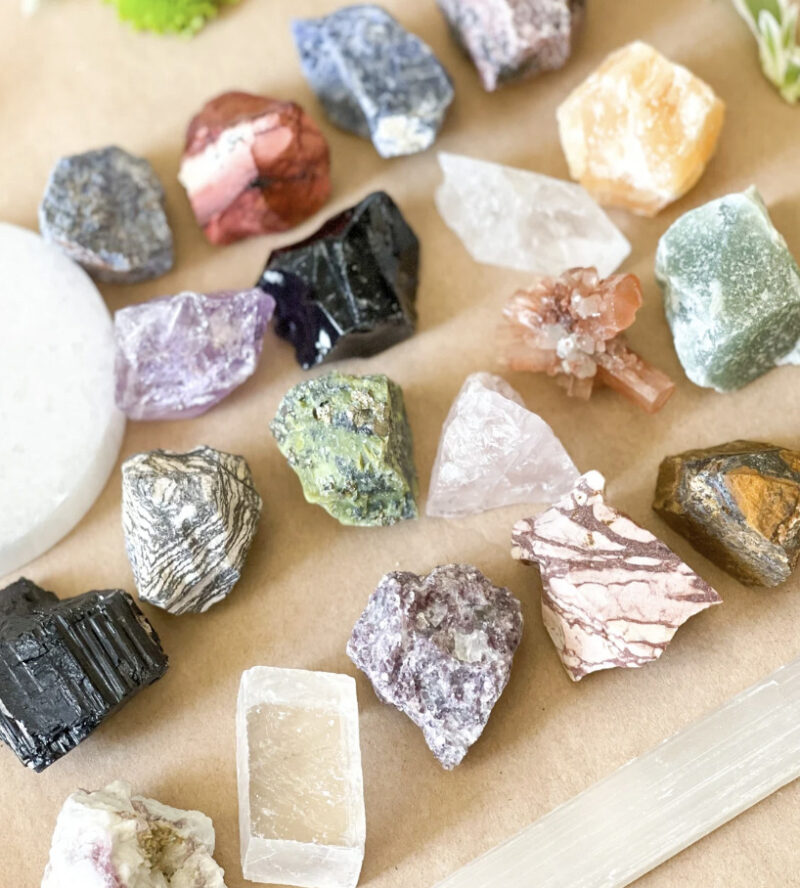 Young adult women love crystals right now. And the energy is so amazing from crystals that they're perfect for just about everyone. This is one of the inexpensive gifts for your 18th birthday girl that's really meaningful!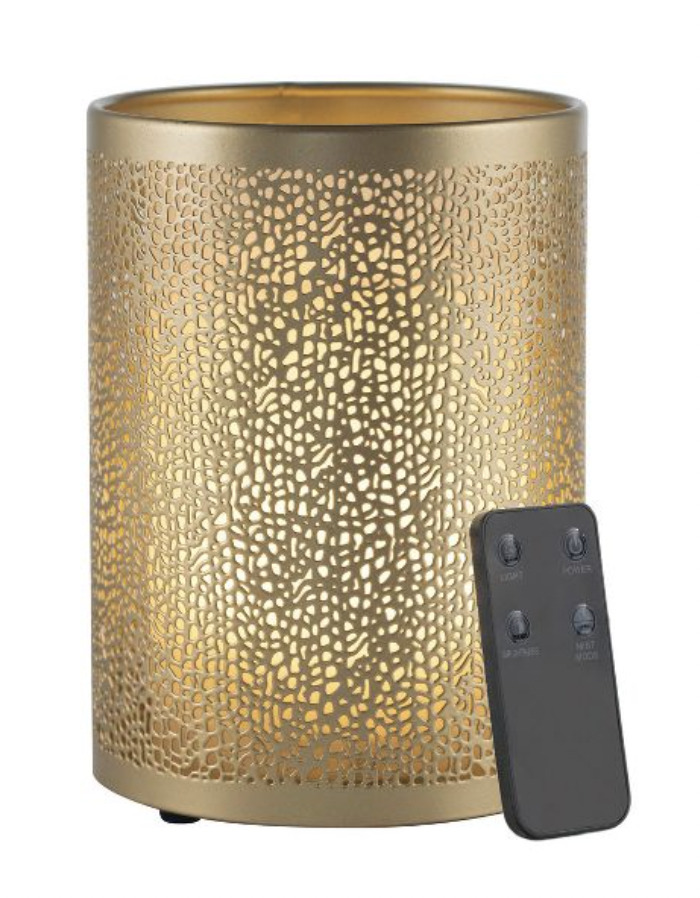 If she's crazy about scented candles, essential oils, and liquid diffusers, she'll definitely love having a Young Living Desert Mist Diffuser. Compared to candles and liquid diffusers, a mist diffuser is much better in sustaining a scent in any room. It also positively contributes to the quality of air in a room, which can highly influence one's state of mind.
This is one of the best 18th birthday gift ideas for girls right now because not only are diffusers super trendy, but this one in particular is a piece she likely won't have.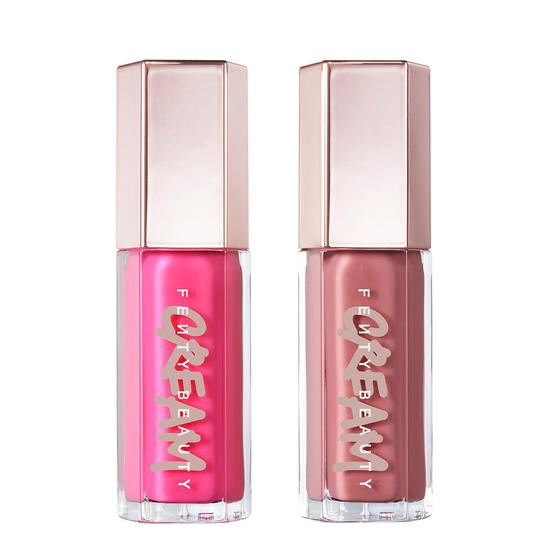 If you're not sure what shade she'll like, get her both! This Fenty beauty lip duo will surely surprise her — especially with how good you are in picking them for her. The colors are also not that complicated, so it's easy to wear these shades with everyday looks.
If she's a green thumb, she'll definitely love a pot of Monstera Deliciosa — especially if it's from a widely-known Youtube plantfluencer, Planterina. Monstera Deliciosa is an aesthetically pleasing Philodendron plant that is easy to grow and propagate, perfect for both amateurs and advanced plant moms.
We personally think that plants are the best 18th birthday gift ideas for girls you can find.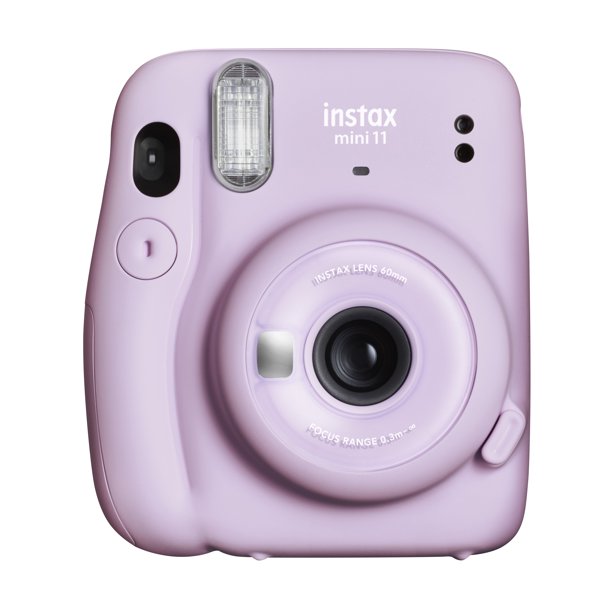 An Instax Mini 11 is perfect for sentimental girls who love taking a lot of pictures! Giving her this luxury can also spark creativity and composition skills because one can only click the capture button once. If she's advanced in this area, you can get her a vintage film camera instead.
An easy-to-read self-help book is a great way of extending your care and support for inevitable adult life struggles. This book is particularly loved by many, even those who do not identify as bookworms, which is why I highly suggest this title. If you have any other self-help books that you personally want to offer this person, then give it a go!
Nobody can refuse a good set of skin care products — especially if they look so well-thought! This set includes whipped shea butter, body cream, African black bar, a wash cloth, and a wooden soap dish. This gift ensemble can also be a symbol or a reminder for the special person in your life to take care of her body and mind.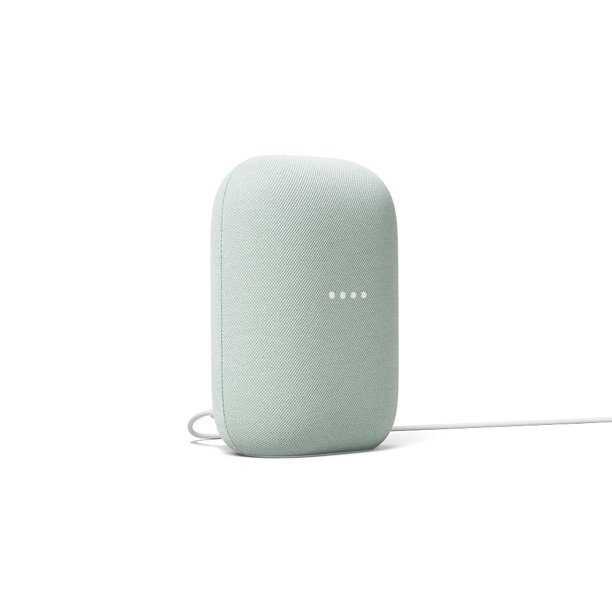 Not only sleek, compact, and stylish — it's smart too! This smart speaker is perfect for girls with both beauty and brains, and to give it to someone in her coming of age is a confidence boost! This audio nest can also be of a lot of use for girls who love multitasking. It's a practical and a sentimental gift in one!
If you have a little more budget in your hands or if you're a parent wanting to support your child's brave decision to go to college, a memorable and practical gift would be a work and study desk. Even if she has other career plans, a work desk can come in really handy.
Looking to give her a larger, more important gift? Then this desk is the one of the best 18th birthday gift ideas for girls right now and is a piece she's sure to love!
A nice "adult" bed sheet is a great way to welcome this special girl to the adult world. No more cartoons, printed, sheets — it's about having an aesthetically pleasing and relaxing room fit for a woman in her coming of age.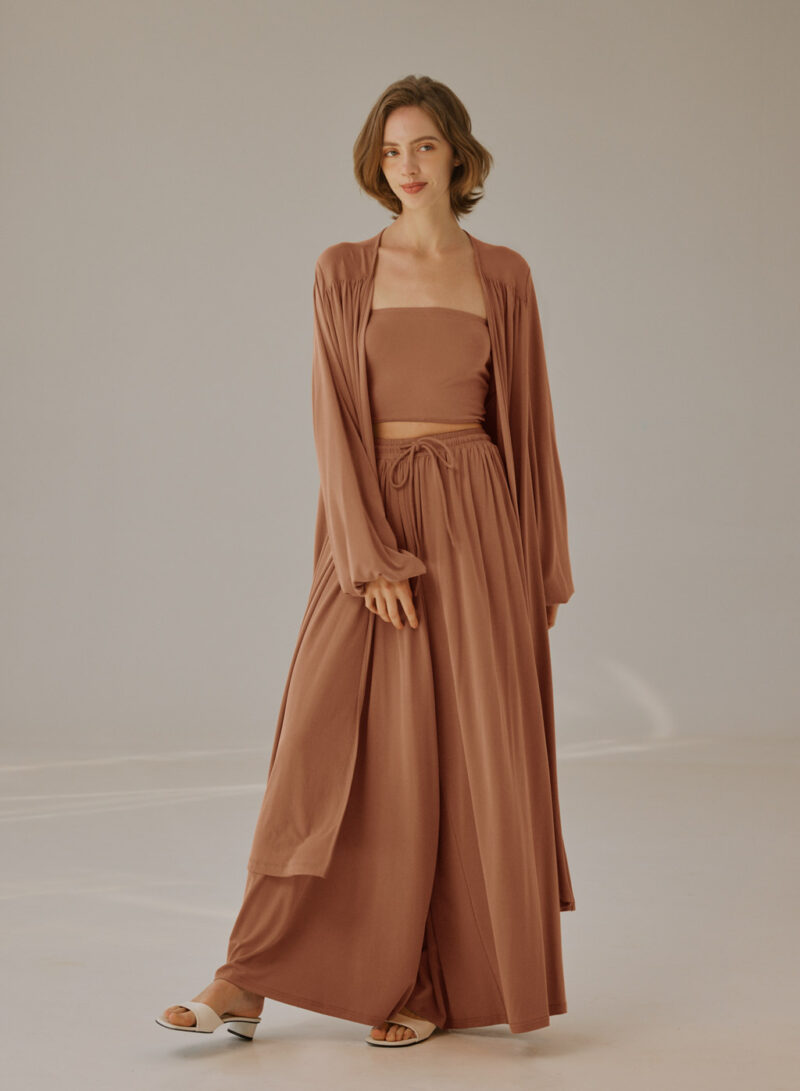 Make spending time at home a treat for your friend/daughter/niece with a relaxing and stylish sleepwear ensemble! With more responsibilities she's expected to take, time at home will become a luxury. This is why reminding her to rest is crucial advice.
A high-quality sketchbook journal is a great gift idea for the journal junkie in your life. Moleskin may be pricey for a notebook, but it's all worth it – especially if she plans on writing and sketching about moments that she will later look back on.
If she's not the type to write a journal from scratch, she'll love a nicely guided journal with thought-provoking questions that she can answer today and look back on later when the necessity arises. Because sometimes, our past selves know better!
A phone ring light is one of the greatest gifts for 18 year olds who love taking selfies! A ring light doesn't just light up a photo, it brightens the best areas of the face. Talk about a confidence boost! This phone ring light is also the perfect gift for crafty entrepreneurs who love taking pictures of their creations.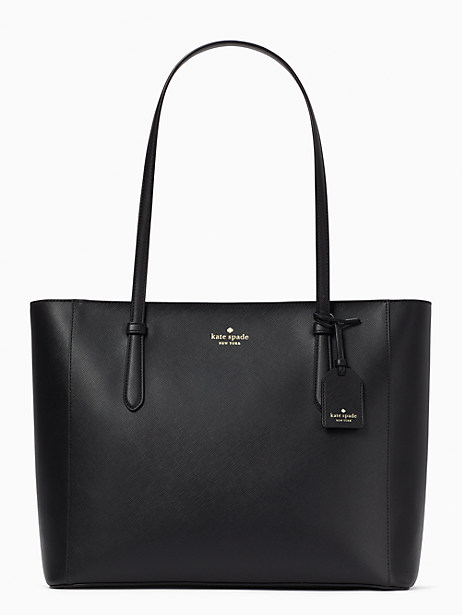 This black Kate Spade tote is perfect for a new adult! She'll definitely use this tote bag whether she's off to work or to college. This bag also has a lining to keep things from falling out. I love how unique and well-thought this item is as a gift! What are better gifts for 18 year olds than designer pieces?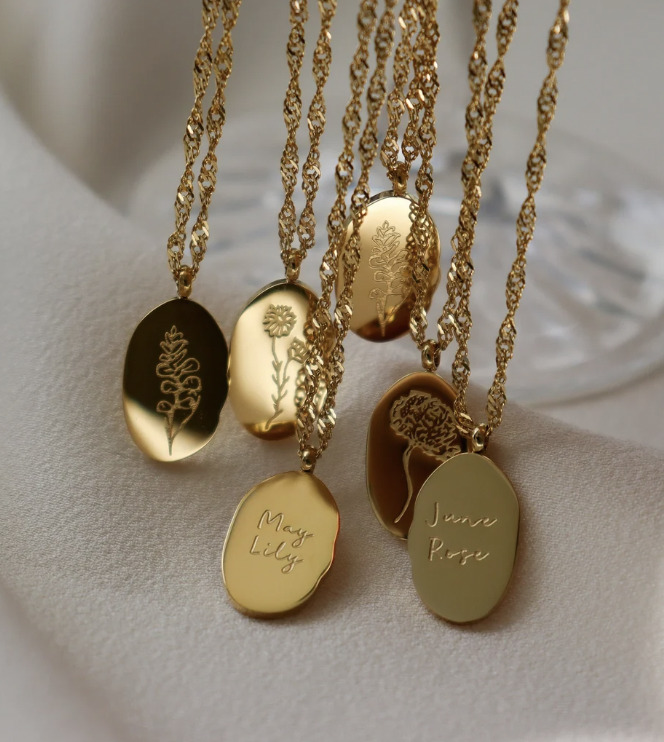 If she's starting a new apartment on her own or if she's moving out for college, a great homecoming gift you can give her is a crafty pot to put plants on. After all, seeing an item close to home makes a place home!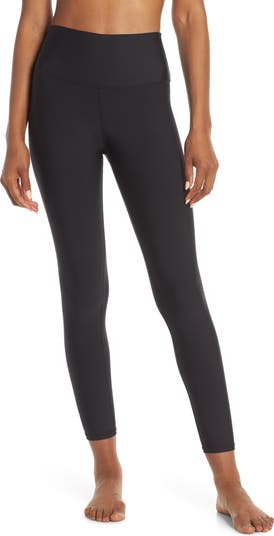 If there's something that will last in a girl's wardrobe for years regardless of style, it's a comfy pair of leggings. Leggings are very versatile, which is why getting her good-quality ones is a thoughtful idea. This item can also be appreciated by girls who are physically active.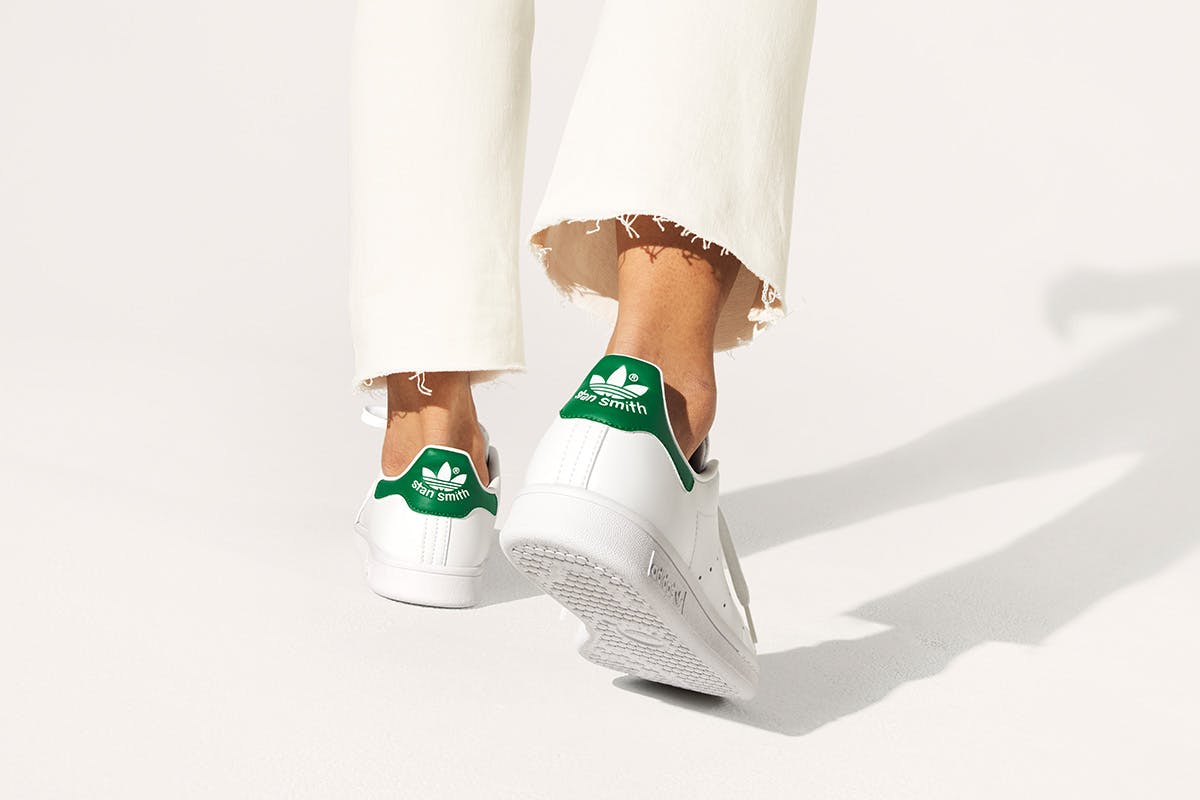 This Stan Smith Sneaker is the ultimate travel sneaker. If she's into traveling (and dressing up), she'll love a pair of these trendy whities. The beauty of Stan Smiths is the fact that it can be worn with dresses, jeans, shorts without looking wonky.
A great way to encourage your daughter/niece/friend to be financially responsible is by giving her a nice wallet to remember this advice by. I particularly loved how dainty this Kate Spade wristlet card wallet is. Its cute size can also fit any purse, which is a plus! It's one of our favorite gifts for 18 year olds because a nice designer wallet really marks a step into adulthood.
This multi-purpose blush balm stick is for the girl on the go. It can be used as a lip tint, a blush, or minimal eye shadow which is really handy, especially for girls who hate bringing bulky make-up bags with them. The color of this balm stick also comes in a nice natural pink color, which is great for no-makeup makeup looks.
Having a vanity mirror with lights is every girl's dream. Having one in the dresser can give Hollywood dressing vibes — plus, it doubles as a selfie light.
If she loves the art of make-up, she'll surely love this as well. It will give her better lighting to correct and improve her skills, regardless of where she practices.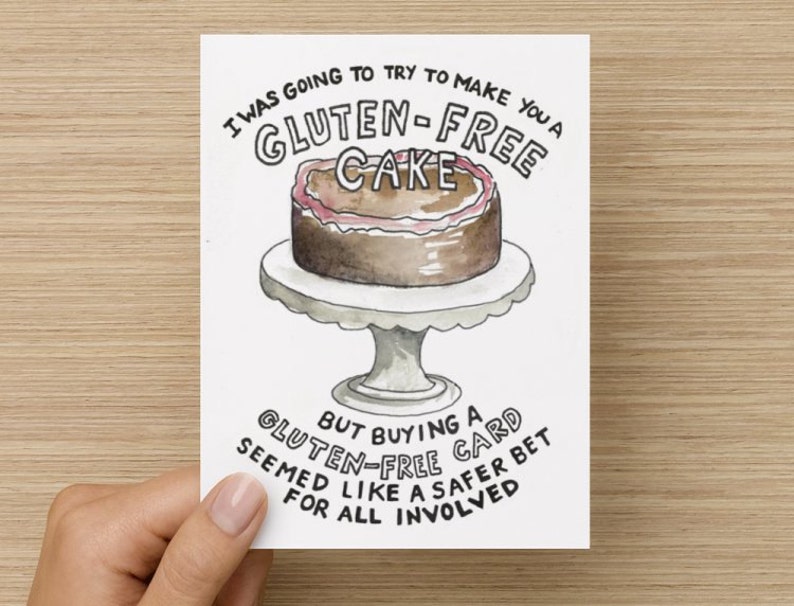 A fun way to remember someone on her 18th birthday is by giving them a quirky birthday card. This may be the simplest of all gifts on this list, but mind you, with a small personal message, even a simple card will definitely make her smile.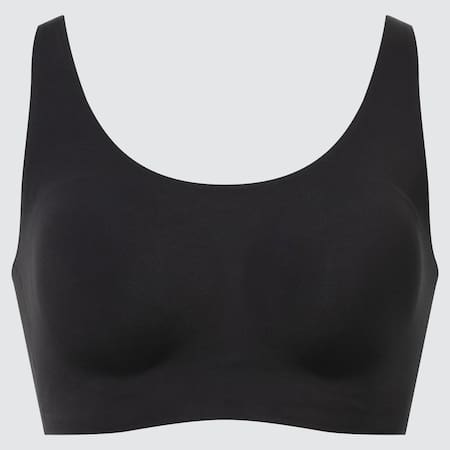 If your relationship with the birthday girl is intimate enough for you to give her nice undies (best friend/mother/SO), then by all means, go for it! Lacey lingeries is great, but a set of comfy bras that she can actually use every day is even better!
If she's into dressing up her phone with her outfit, she'll love this Green Croc iPhone case. The design sets itself apart from trendy and colorful cases, which is perfect for formal events and occasions. This elegant case can also be used daily if that's her style.
Click here to shop.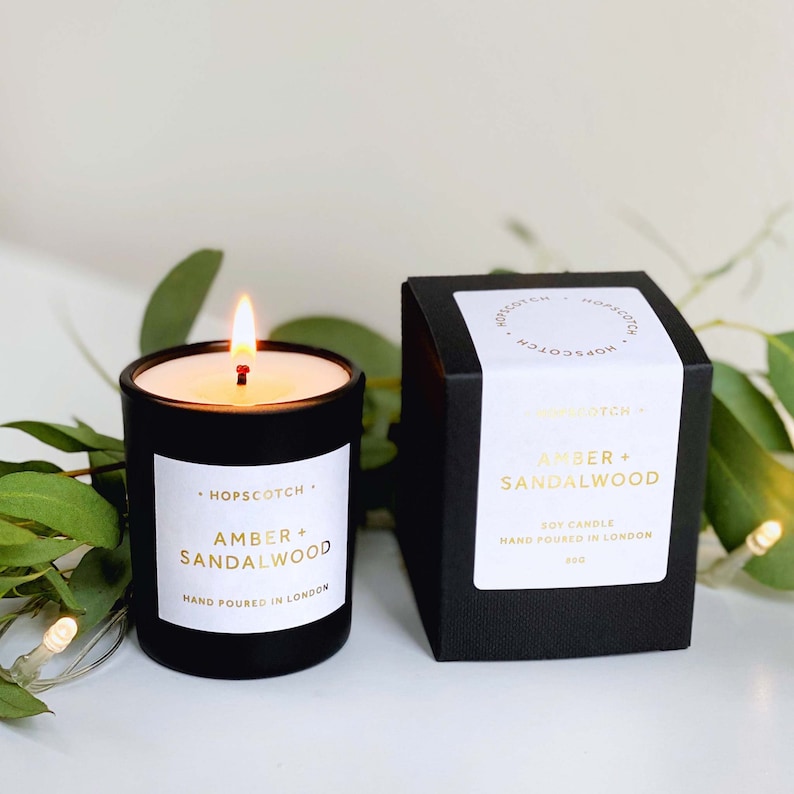 If she's a candle junkie, there's no reason why you shouldn't add more to her collection! When someone's a nerd for something, there can never be enough. She'll definitely love the relaxing, green/nature-like smell of sandalwood and amber. Perfect for spa days!
This is one of the best gifts for your 18th birthday girl if you want to give her something small that's still cute and upscale.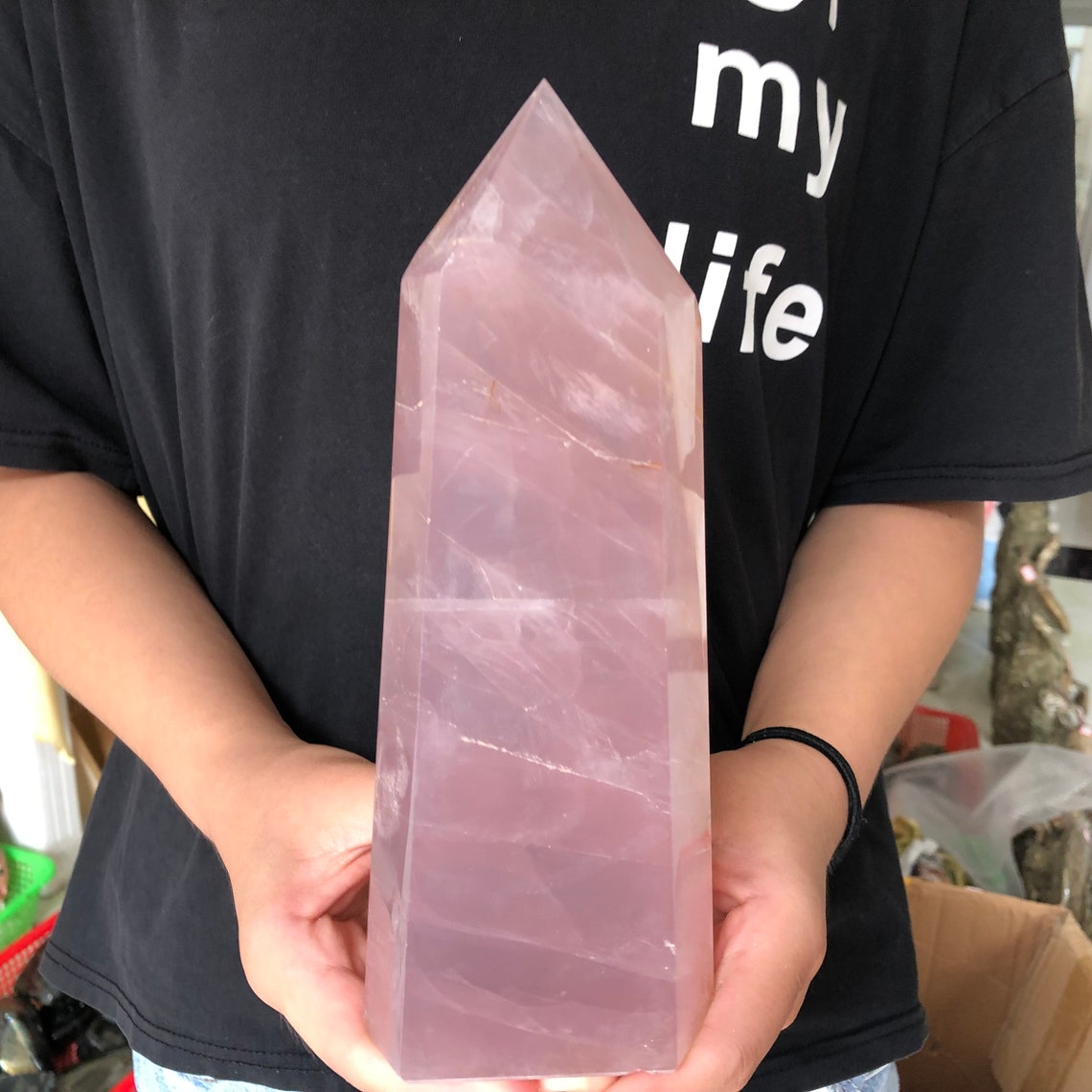 Nothing can show love quite literally than with a giant Rose Quartz crystal wand! Rose Quartz symbolizes feminine strength, love, softness, and compassion. A Rose Quartz crystal emanates this energy wherever it is placed. Perfect gift for yogis and witchy girls!
Want to give her something that will last, not just for years, but for generations to come? I'm not talking about a diamond ring, I'm talking about a pair of Levi's straight cut jeans. Levi's are high-quality, unbreakable, and long-lasting.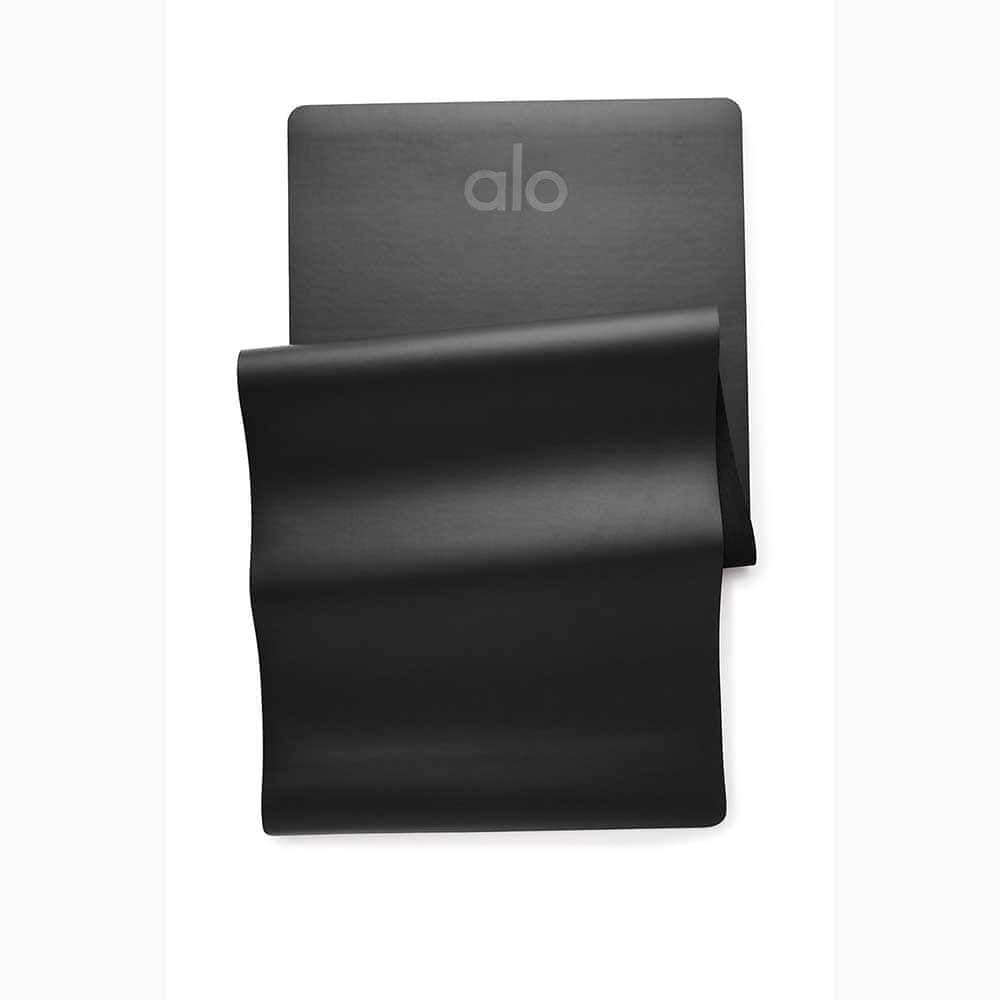 If she's a yogi, she'll definitely love this Warrior Smokey Quartz Yoga Mat from Alo Yoga. Alo is known for offering the best quality mats in the industry, focusing on Yoga tech. The materials used in their mats are proofed for basic to complicated poses, from downward dogs to handstands, making it easier and more seamless for the young yogis to achieve their goals.
If she's a self-care queen, she'll love this Jade face roller. Jade face rollers improve the face's blood circulation which can help the face appear brighter and firmer. If used properly, these ancient rollers can also stimulate lymph nodes to drain toxins from the face and reduce temporary puffiness.
A cleansing massage brush is something that every girl should have. Its deep-cleaning properties make the face brighter, plumper, and healthier — regardless if she wears make-up often or not. Giving her this cleaning brush is a great addition to a self-care setup.
25. Blissful Skin-Softening Set
If you don't have time to get a gift on time for the birthday, getting her a thoughtful set of lush products can never go wrong. Lush is prominently known among millennials as a quirky, fun, and high-quality skincare brand that offers a variety of uniquely made products. Lush is in fact the pioneering brand who sold the first bath bombs in in the industry.
Want to give her something pretty and practical at the same time? This aesthetic and dainty wooden clock can look seamless and stylish in any room. Because adulting doesn't have to be concrete, gray, and boring! Having something that reminds her of that is a blessing.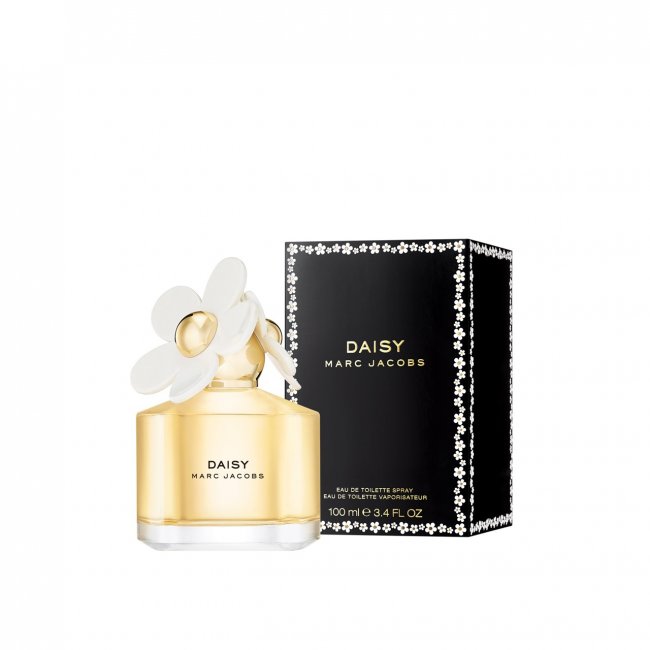 Giving a young woman perfume is a great confidence booster. Personally, the best option is Marc Jacobs' Daisy Eau de Toilette Spray. Its feminine, floral, and sunny scent gives off a "young & fresh" vibe that's perfect for a woman in her coming of age.
If the celebrant loves coffee, you'll never regret getting her a Fellow Carter Coffee Mug. This mug is unique — sleeker than any other design in the market. It almost looks like a techy gadget rather than an ordinary tumbler. The brand, Fellow, also sells well-known coffee products like the Prismo (Aeropress attachment) and the Ode grinder.
Want to get her something that she can really use? She could totally use good-quality, oil-free sunscreen for her daily adventures! Shiseido is a reliable brand, so you won't have to worry about that. I would even suggest getting one for yourself too!
A sturdy water bottle that can keep drinking water cold (or hot) comes handy especially when she is away from the house often. Bringing a Hydroflask bottle can help her remember to stay hydrated. They also come in fun colors, so feel free to personalize them!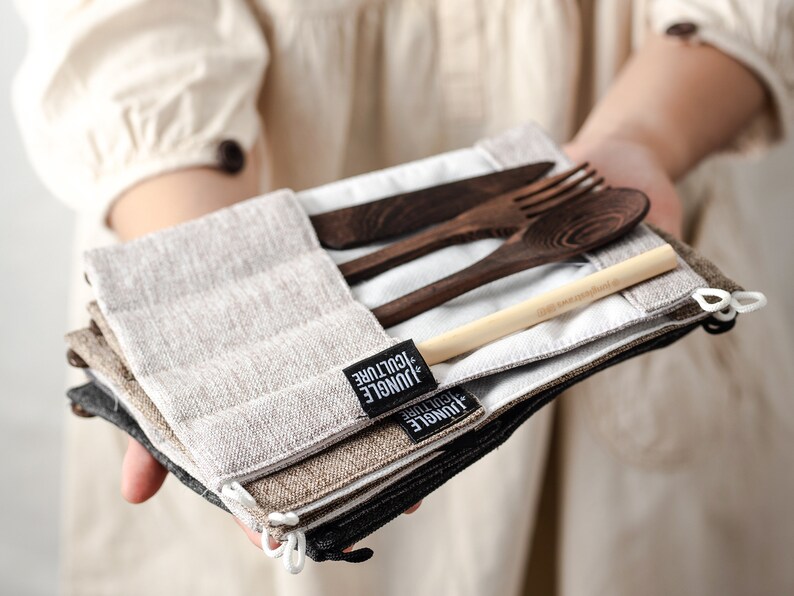 Who can resist using a cute set of wooden cutlery set over unreliable plastic spoons? Giving her a head start in saving the planet can lead to good habits. Plus, it looks good in pictures! You can get this set from Etsy, but you can hunt down a similar set in your local zero-waste stores.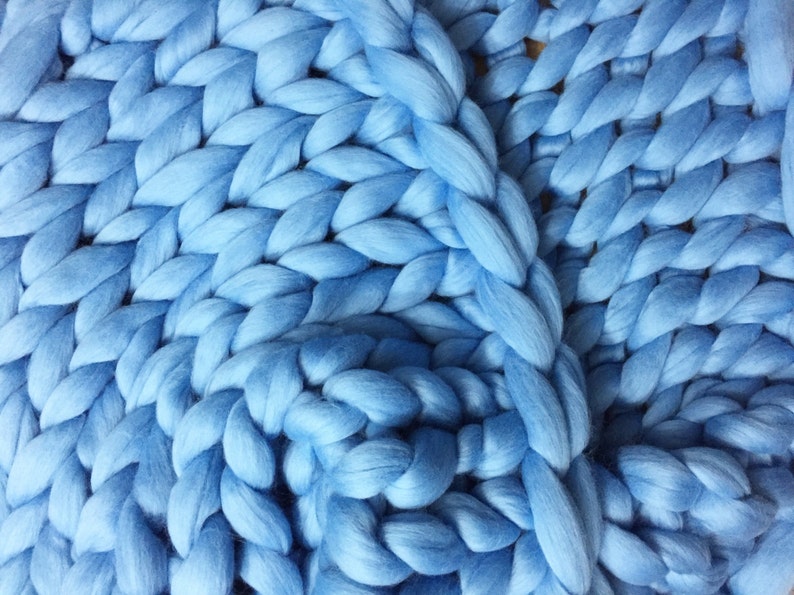 Needing a comforting, weighted blanket is something that not every adult would say out loud. This chunky knit blanket is perfect for elevating the aesthetic of any room. Because of its soft and chunky material, its charm extends to the comfort of the user. Blankets are great gifts for 18 year olds – everyone can use them!
If she loves coffee, she'll love getting her hands on a Nespresso! Compared to other brewing techniques, Nespresso offers an easier way to make concentrated coffee similar to espresso. Their capsules also come with different flavors and coffee varieties. Having a Nespresso can make her caffeine fix more attainable, now in the comfort of her home.
This sleek desktop gaming headset is for the tech girl at heart. If she's into gaming, you can show your support by providing her with things that can improve her setup.
I particularly like how this wireless headset includes a charging hub and a stand-in-one purchase. It serves as a charging station for other gadgets as well. So convenient!
This is one of the best gifts for 18 year olds in general – they're all technologically-savvy nowadays.
Music can change the mood of any room. This JBL speaker makes it possible to play music anywhere and anytime. Don't be fooled by its size — this compact speaker can easily fill up a room. Its built-in loop handle also makes it easier to snap this speaker to a carabiner and bring it to outdoor activities.
Everyone loves a speaker, making this one of the best 18th birthday gift ideas for girls if you aren't sure what she likes. This speaker will always come in handy!
What's jollier than giving someone a gift to remember? This night-in set includes a non-alcoholic sparkling rosé, an insulated wine mug, aromatherapy eye gels, a "Girls Night-In Trivia" Tin, and rosé gummies. Now all she has to do is set a date!
This personal blender makes it easy to prepare smoothies and food-processed meals. This item is a perfect gift for workout junkies and students who live in a dorm without access to cooking stoves. The serving size also makes cleaning trouble-free. She'll love making banana blueberry smoothies in this one!
This is one of the best18th birthday gifts for girls who are heading away to college. Trust me: she'll use it!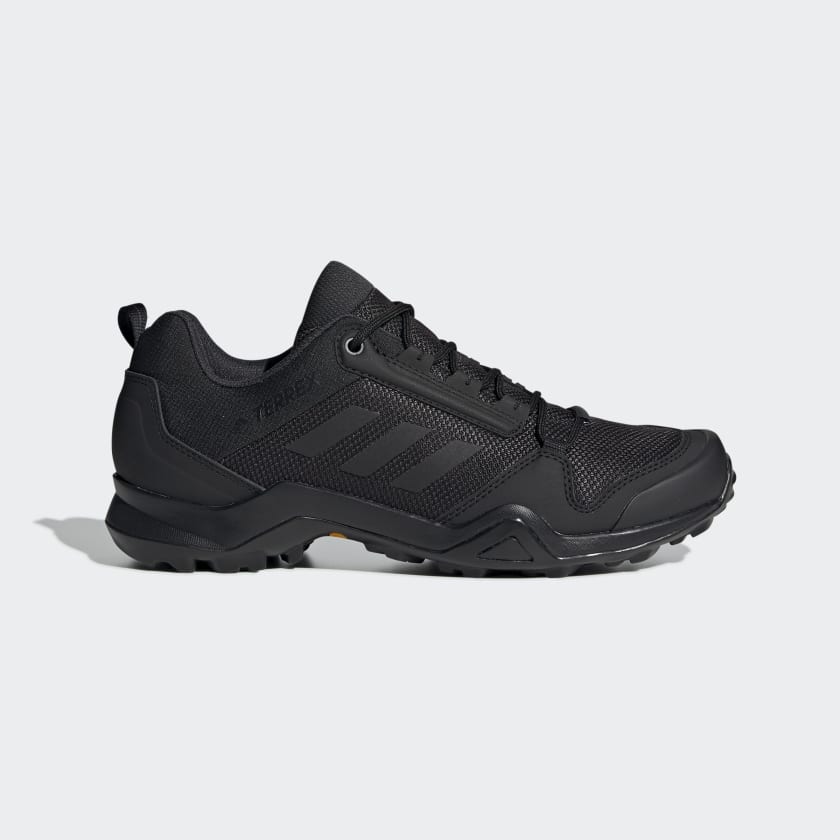 A pair of hiking shoes is the best and most flattering gift you can give to an adventurer! Adidas surprisingly has a line for hiking shoes under Terrex. They have other designs on the list, but I particularly like the thick lugs on this one. Thicker lugs mean lesser chances of slipping! The good thing about these shoes is their affordability and good quality which you barely get with other brands.
Still building her make-up setup? Give her a headstart with these three basics included in the package: a brow grooming pomade, a tube of cheek paint, and a film form mascara. This make-up set is also a great gift for girls who prefer no-make-up make-up looks.
For general 18th birthday gifts for girls, we recommend going with this option. Most girls will love it!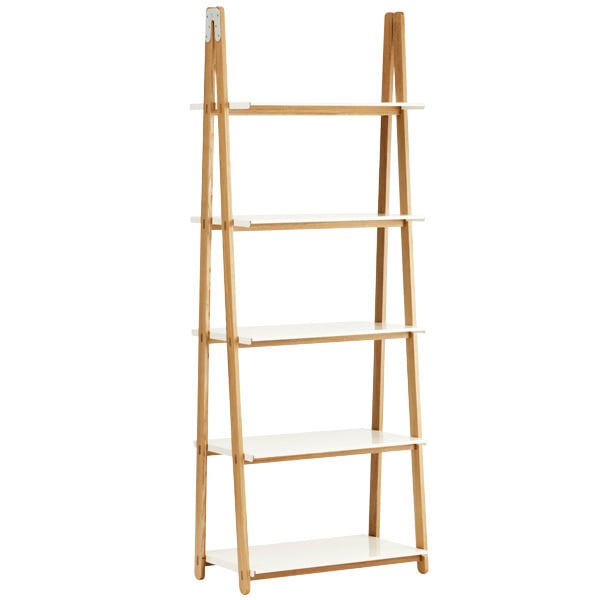 If she's a bookworm, she'll love getting a bedside ladder shelf for her TBR (to-be-read) books. This shelf doesn't have a backing, which is great for the books' ventilation. Visually and physically, this shelf doesn't take up much space compared to traditional shelves. The chic design is something to love too!
If she's a traditionalist, getting her a Kodak wireless printer is a great gift. Now, she can keep her memories of reach — just like the old times. Compared to a film camera or a Polaroid, this printer enables the user to choose the best picture/s for printing.
This is one of the best 18th birthday gift ideas for girls who love photos and is something that she's not likely to have already. This is generally one of the top gifts for 18 year olds because everyone loves having a printed photo nowadays.
If she travels often, a portable hair curler is something she'll need sooner or later. This curler is designed with spirals to achieve big and bouncy curls. Perfect for getting those natural beach waves without the bun! Love how this portable curler makes grooming less bulky too!
Traveling to attend the celebrant's birthday? If you're looking for a less bulky gift to bring home, a gift card is perfect! A Starbucks gift card is also a great thoughtful gift to a branded mug or an insulated tumbler. Thinking of a gift doesn't have to be a draining task.
If you have a bit more budget, the Fujifilm XT200 is a great gift for photography junkies. Of course, it's safe to ask passively about their interest first before going with this one. If you see her potential, a decent and compact camera is a great way to hone her skills.
This camera is one of our favorite gifts for 18 year olds in general, though most girls are sure to love it. Film is super trendy right now!
If she has an intricate skincare routine and a collection of products, she'll geek out with this mini-fridge. Why? Skincare products retain their quality even after some time, most especially if they're kept in a cool environment. It's a great way to show your support for her nerdy interest!
This is one of our favorite 18th birthday gifts for girls who are into beauty and is something she isn't likely to own already. It's a niche product that's also super thoughtful!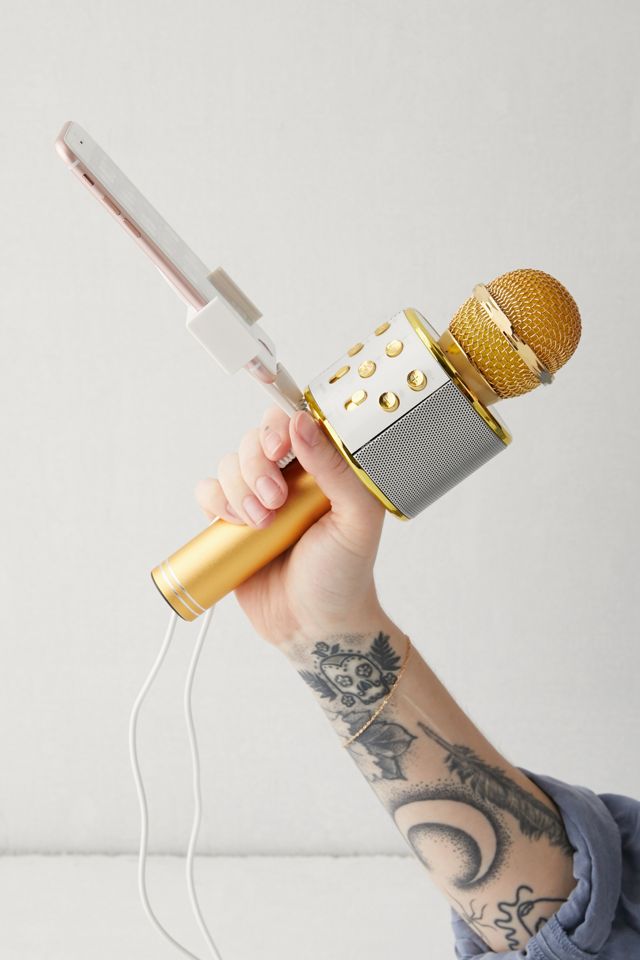 If she's a karaoke queen, you'll never regret giving her a portable Karaoke microphone. This mic comes with its own speaker which will make it easier to plug in and sing out loud without the trouble of connecting the mic to an actual boom box. This is one of the most 18th birthday gifts for girls that will work if she's into karaoke.
If she's into magick, she'll love having this stone and energy work guide by her shelf. For a thoughtful addition to your gift, you can give her a set of crystals for each chakra. Simply find each crystal for each of these colors: purple, indigo, blue, green, yellow, orange, and red.
If you're looking for something smaller that's still personalized, then this is one of the best 18th birthday gift ideas for girls. You can never go wrong gifting knowledge!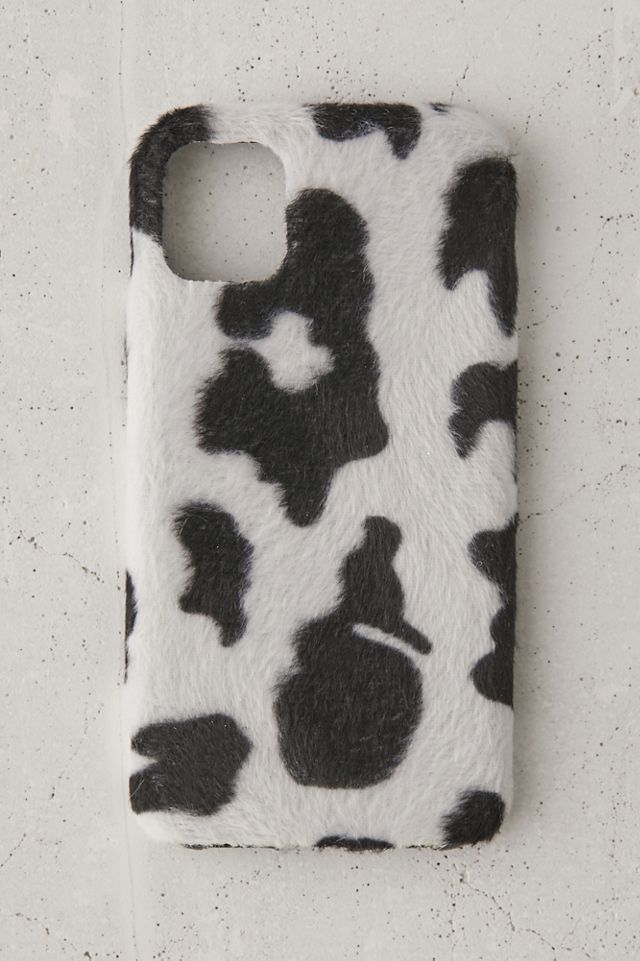 If she's a trendy girl who loves colors, prints, and texture, she'll love this soft cow print iPhone case! This case is made with soft faux fur as well. This design looks good with bright colors like pink, lime green, and lilac. You can give her a set of different designs if that's something you think she'd like!
This is definitely one of the best 18th birthday gifts for girls that's affordable but still unique and cute. Just make sure you know what size phone she has!
I love how witty this invention is! A straightening brush is for the girl-on-the-go, who prefers brushing over time-consuming grooming techniques. This simply elevates that routine! Plus, it's portable and easy to use. With this beauty gadget, frizz-free hair is attainable — even on busy, fast-paced days. This is one of the best 18th birthday gifts for girls who are super girly and into beauty!
Which one did you choose? Did you find what you were looking for? Hopefully, this list of 18th birthday gifts for girls sparked your imagination.
Whatever you choose to give, always remember that genuineness is more important than buying someone an expensive gift. Personalizing and adding simple but thoughtful touches, like a card or a handwritten note, is also a great idea.
After all, it's the thought that counts!