Looking for the best gifts for mechanics in your life? Whether you're looking for gifts for your mechanic dad, your mechanic boyfriend, or simply the awesome person who fixes your car, we've got you covered with 39+ perfect options!
Finding the perfect gift for your favorite mechanic can be a daunting task. But fear not, we've put together a list of 39+ gifts that every mechanic will love.
Whether they're a professional mechanic or just a DIY enthusiast, these gifts are sure to make their day. From practical tools to fun gadgets, there's something for every type of mechanic on this list.
So without further ado, let's dive into the world of mechanic gifts!
Best Gifts For Mechanics
Here are the best gifts for mechanics, compiled after we polled our mechanic friends! However, quick disclaimer: they recommended that you steer clear from tools unless you have some experience and know what your mechanic needs. Otherwise, you may be buying something they already have.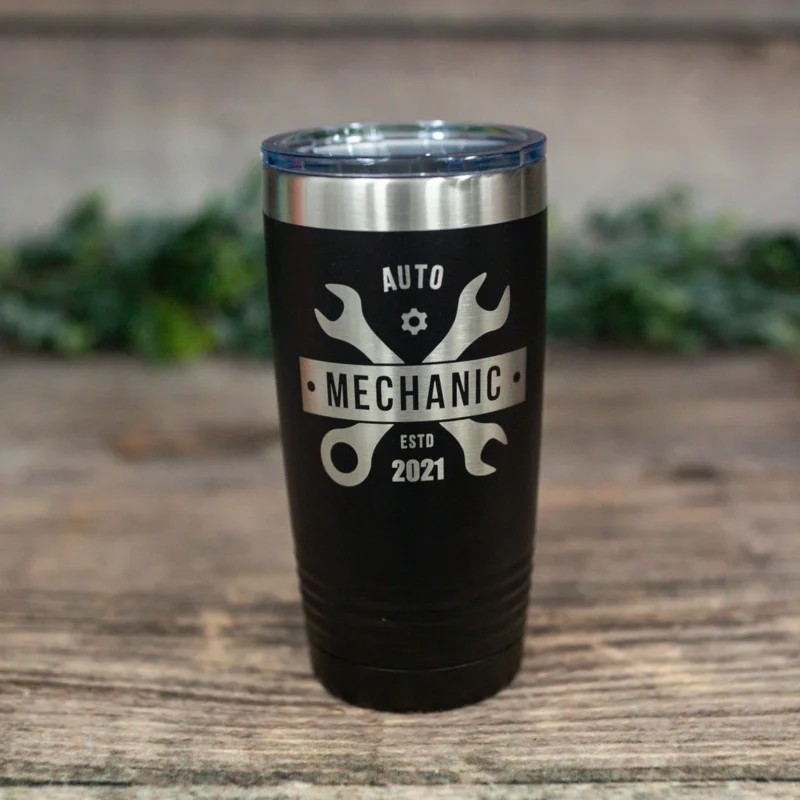 A tumbler is a staple gift, no matter the occasion and no matter what profession your giftee is in. But being a mechanic can mean busy schedules a lot of the time. By giving them a tumbler, you're also encouraging them to be on top of their water intake. This tumbler also has a cute, novelty design that your mechanic friend will surely be proud to show off!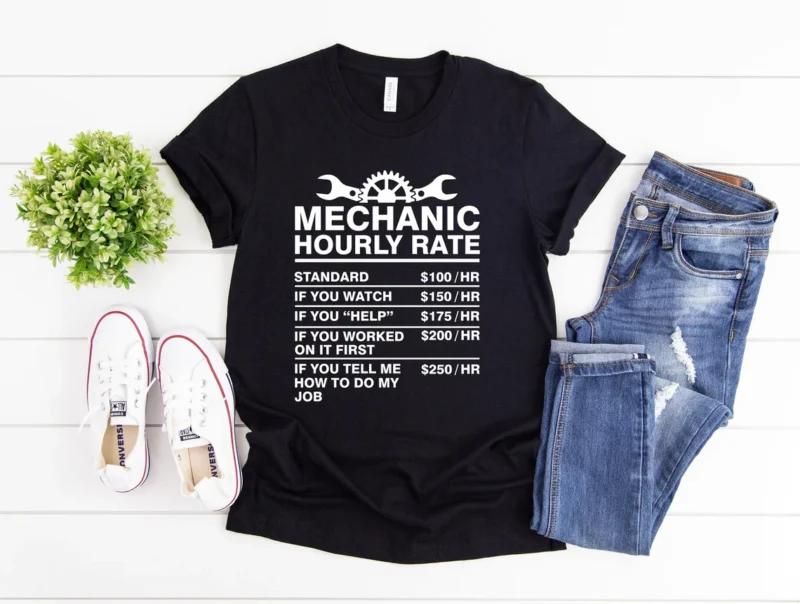 Filled with humor that will surely make everyone laugh, this novelty shirt is the perfect gift for your mechanic friend if you're looking to get them something that will brighten up their days. They can also opt to wear this shirt whenever they're fixing or tinkering with some stuff. This is one of the funny best gifts for mechanics!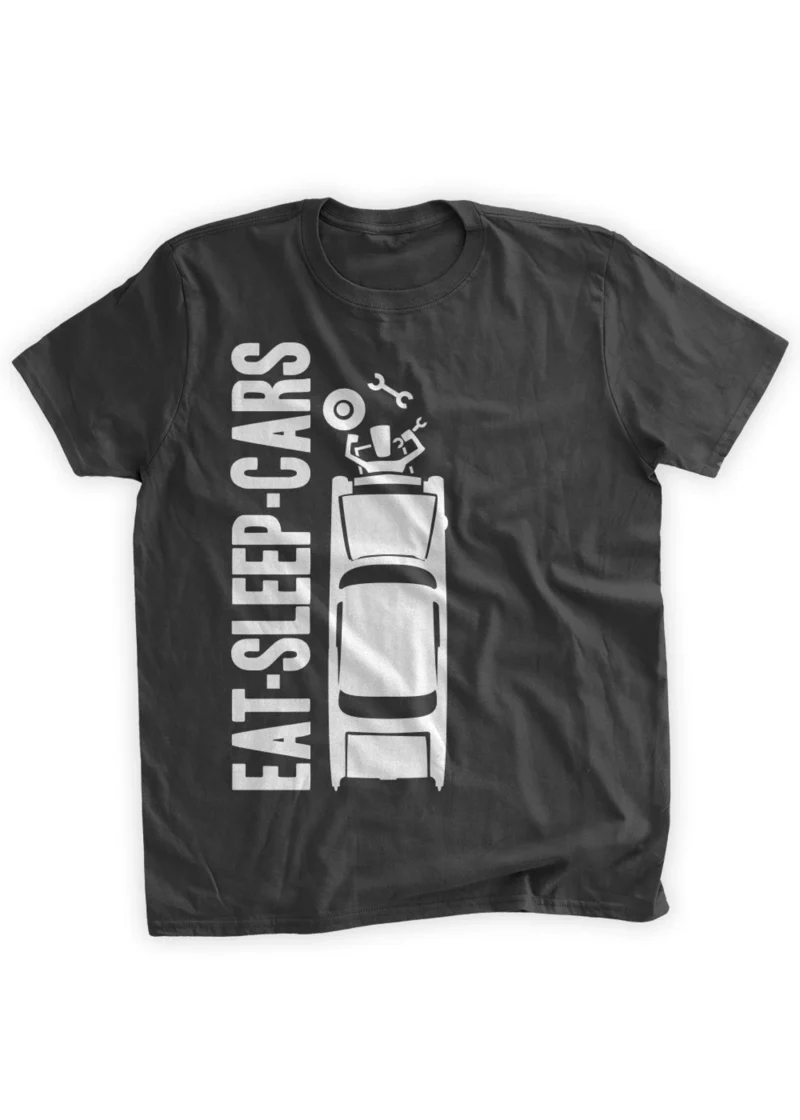 Another tee that's sure to get a gag out of your mechanic friend is this "Eat-Sleep-Cars" shirt. It makes a great gift for anyone who loves working and tinkering with their cars. It's funny, it's wholesome, and perfect for any occasion! Don't forget to add this to your list of gifts for mechanic dad or gifts for mechanic boyfriend.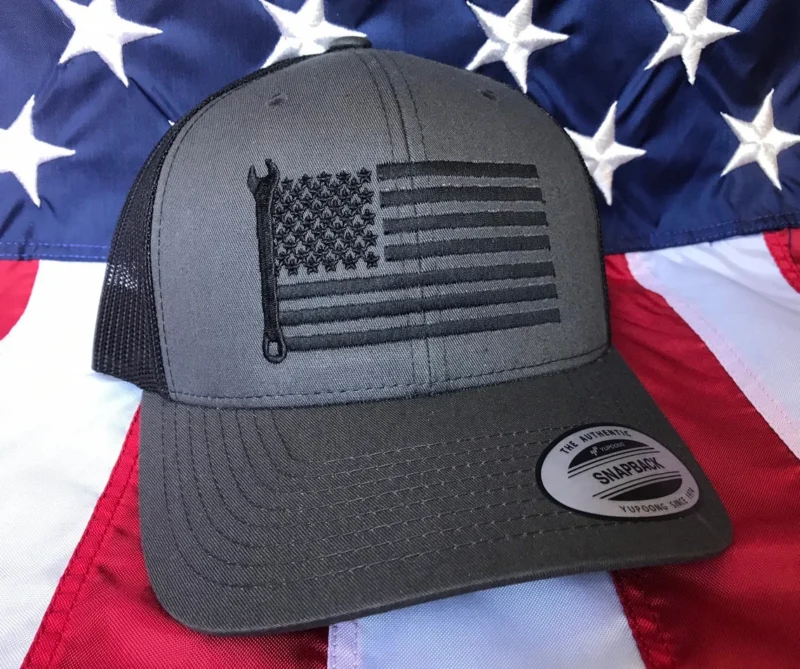 If you are thinking of adding something simple to your best gifts for mechanics list then, this is a good choice. Simple yet thoughtful, this custom embroidered mechanic flag hat is perfect for any mechanic who usually spends most of their working hours under the sun. You can either go with the classic all-black color scheme or have it customized according to your mechanic friend's taste.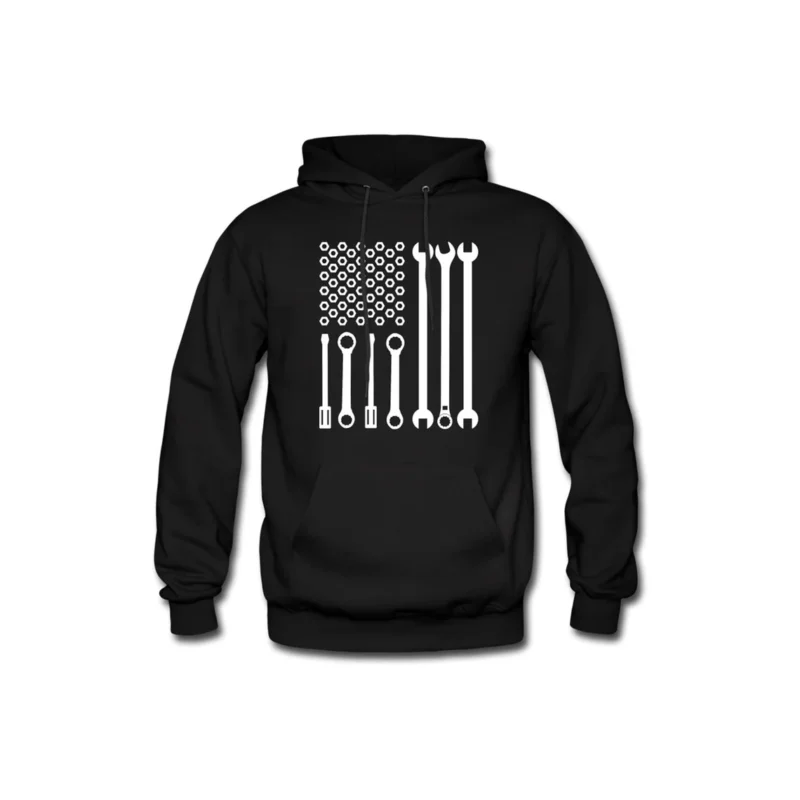 When the weather gets colder, your mechanic will surely appreciate getting this custom mechanic hoodie! This will help keep them warm throughout the colder seasons while showing off how awesome their profession or hobby is! This is one of those best gifts for mechanics that are both useful and appreciated. You could never go wrong with a hoodie.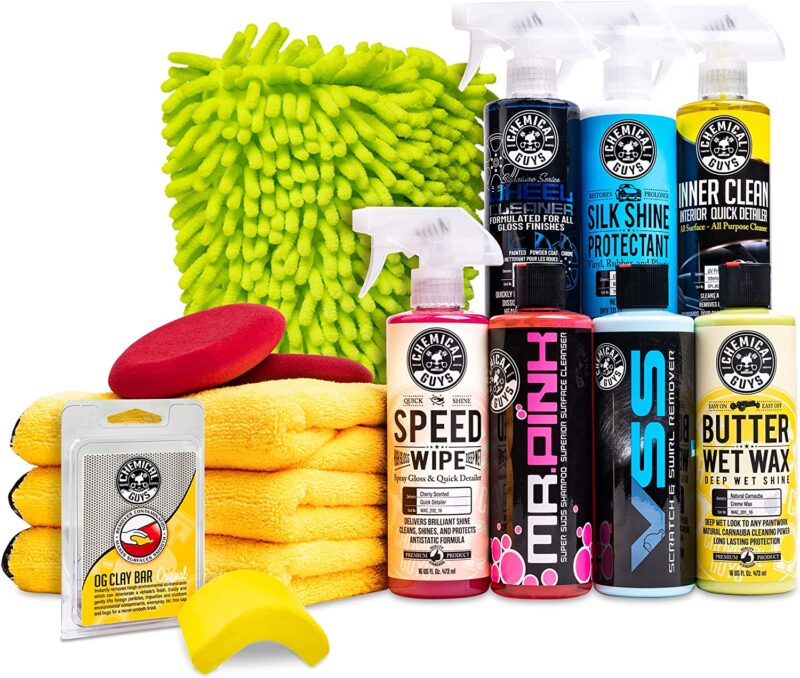 Mechanics are never afraid to get down and dirty and really get into the nitty-gritty stuff just to help you out. Whether it be through finding out what's wrong with your car's engine, helping you fix your plumbing, or other things in the house that may need some repairing or looking into, your mechanic is the guy.
So to show your appreciation and gratitude for their services, your mechanic will surely be delighted to receive this car cleaning kit to add to their equipment. Definitely, a great choice to add to your list of best gifts for mechanics if you're looking for a practical one!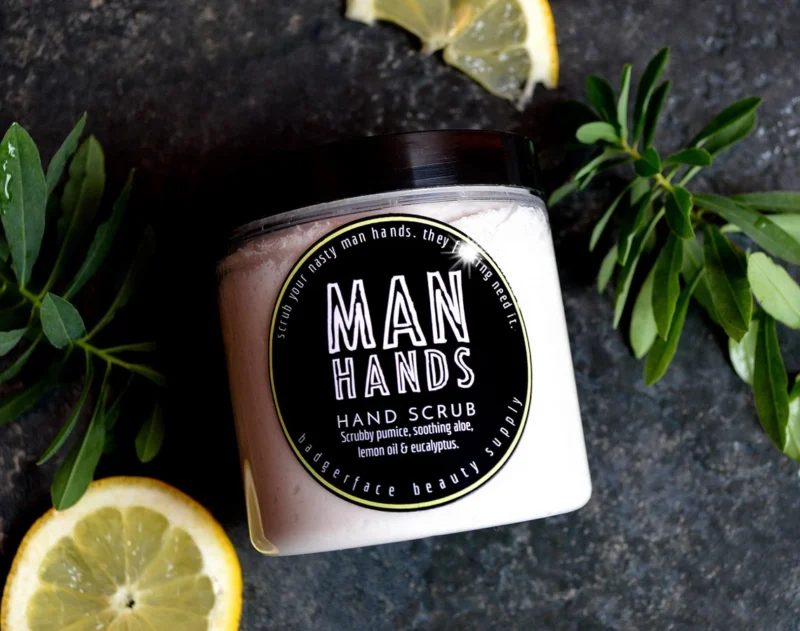 A mechanic's hands are their money makers. Without them, they won't be able to offer a lot of their services to you. So as a token of appreciation for all their hard work and to show how grateful you are for them, this hand scrub is the perfect gift!
Gone are the days your mechanic will have to worry about crusty hands. dry skin, and callouses. This hand scrub is infused with healing oils that will ensure their hands' suppleness. Something to show that you care? this scrub is one of the best gifts for mechanics!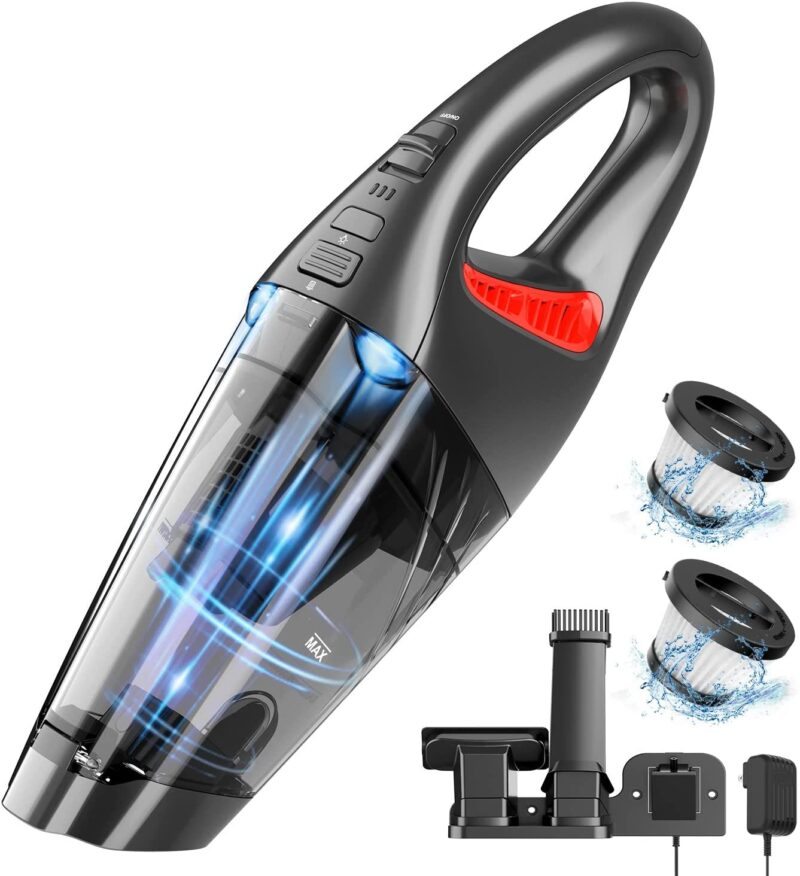 For all the services your mechanic has provided for you, it would be quite nice to return the favor by gifting them this wireless handheld car vacuum. It's a very thoughtful gift with a great amount of utility. Because mechanics need to keep their own cars clean and tidy as well!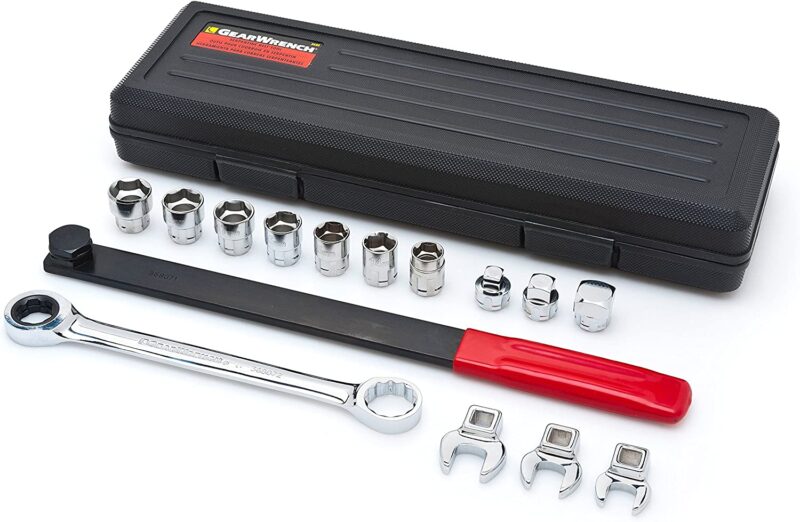 Whether your mechanic is a pro or someone who is just starting out, they will absolutely be grateful to receive this 15-piece ratcheting serpentine belt tool set! It has practically everything that will make their jobs a lot easier. This tool set includes a long bar, a special GearWrench ratcheting wrench, as well as 3/8-inch, 1/2-inch, and 3/4-inch adapters.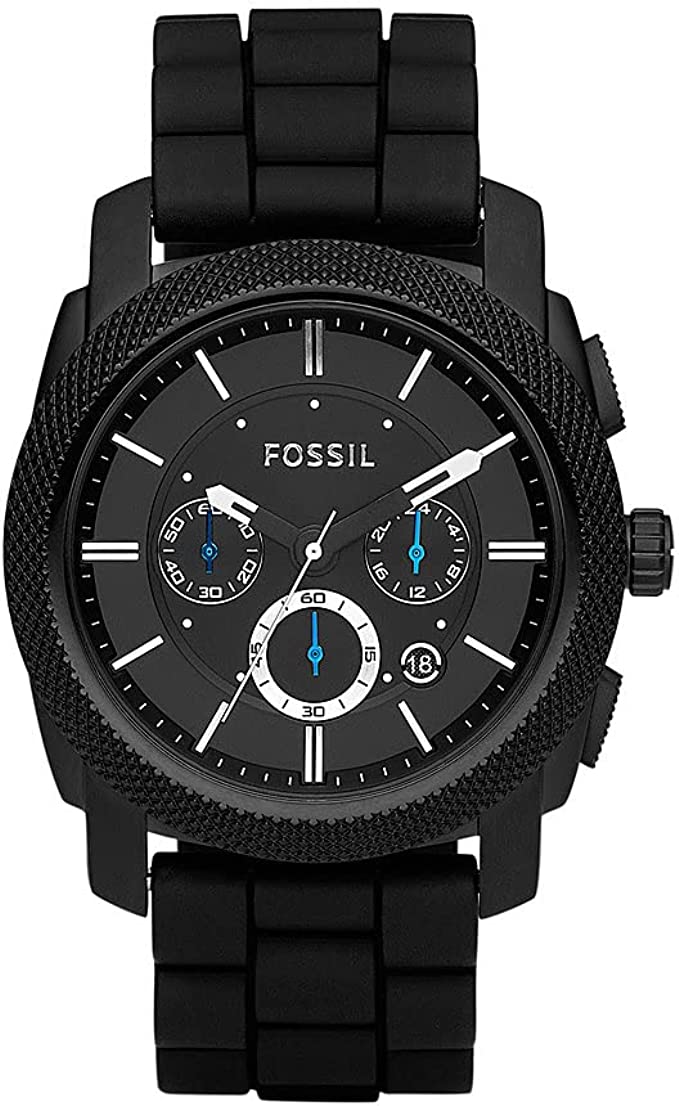 Who wouldn't love to receive a Fossil watch? Your mechanic will surely be delighted to receive such a gorgeous timepiece. With a stunning black, stainless steel case and an interchangeable band that's water resistant, your mechanic will be able to use this watch for every occasion. This is definitely a must in your list of best gifts for mechanics!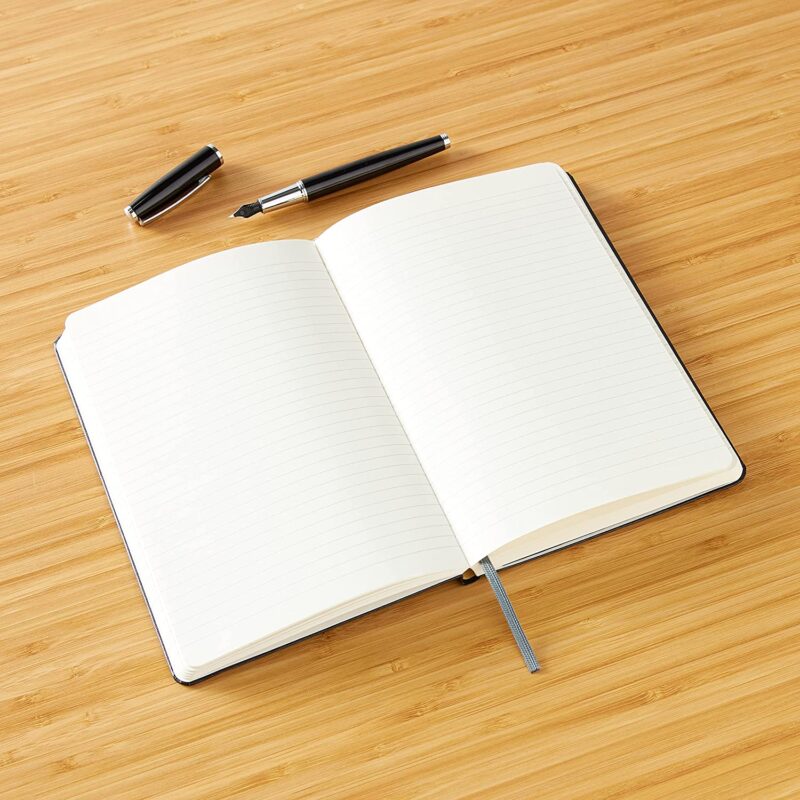 Any mechanic needs a reliable notebook. Whether it be to list down their upcoming appointments, their schedules, their grocery list, or for some personal journaling, you can never go wrong with this practical and thoughtful gift.
This is one of our favorite funny best gifts for mechanics. Novelty items like this hilarious tumbler are the perfect gift if you're looking to make your mechanic smile. Not only does it have a humorous design, but it has enough insulation to keep their favorite beverages hot or cold.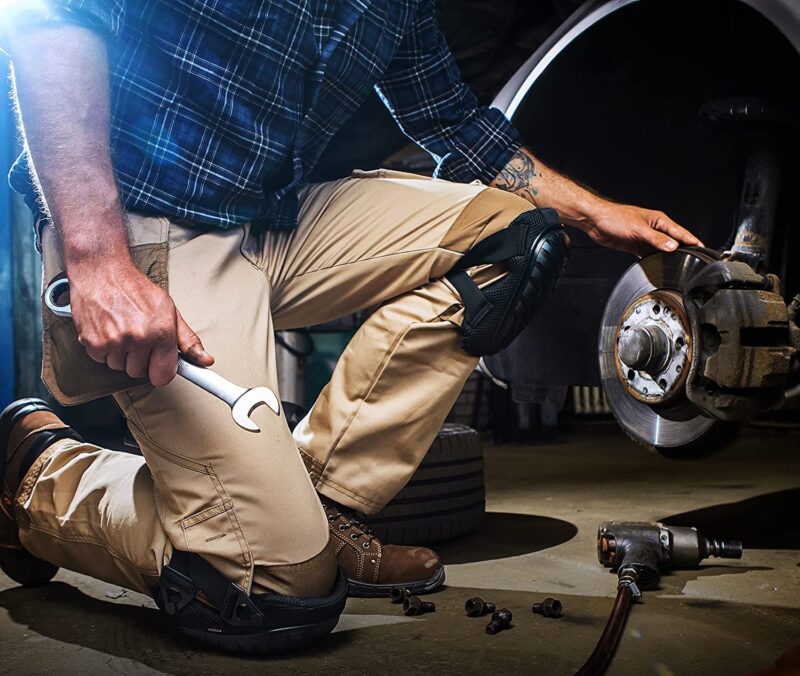 A lot of mechanics spend their working hours kneeling down on hardwood or concrete floors so they can reach the lower parts of the things they're working on. And I can only imagine how much that strains their knees and how sore it must get after several hours. So if you want to help ease this kind of discomfort for them, a pair of professional-grade knee pads will certainly be of good use to them!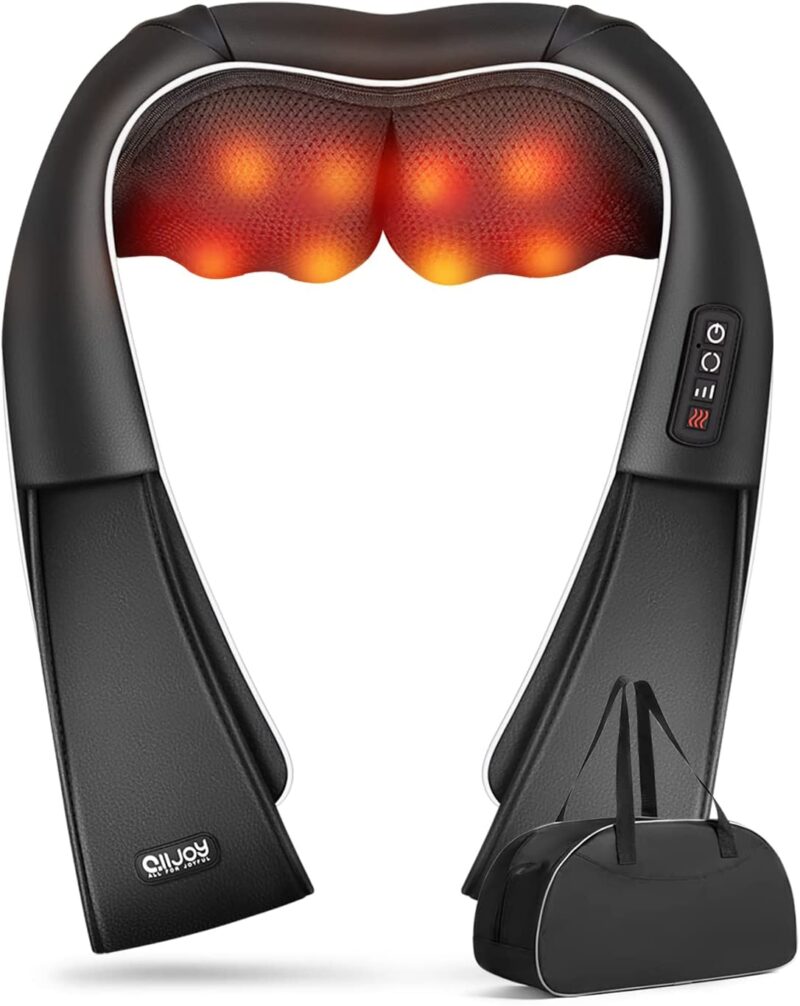 Being a mechanic requires a lot of strenuous movements and activities. So if you want to give something to your mechanic that they will surely appreciate and enjoy using, then this back and neck massager will certainly be one of the best gifts you can give them.
With eight massage nodes, this massager provides a deep kneading massage that will help in soothing and making your mechanic relax after a hard day's work. If this is not on your list of gifts for mechanics, then add it now — it's never too late!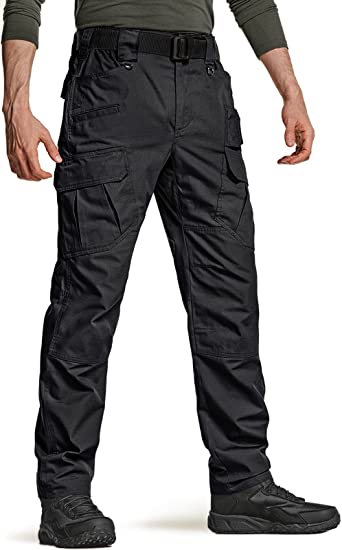 A good pair of reliable cargo pants can be a mechanic's secret weapon. Made especially for military, law enforcement, and outdoor activities, the CQR Men's Tactical Pants are sure to withstand the harshest of conditions that come with being a mechanic. It also offers a lot of pockets for compartmentalizing smaller equipment as well as being made of fabric that ensures utmost comfort. One of the best practical best gifts for mechanics, you could never go wrong with this one!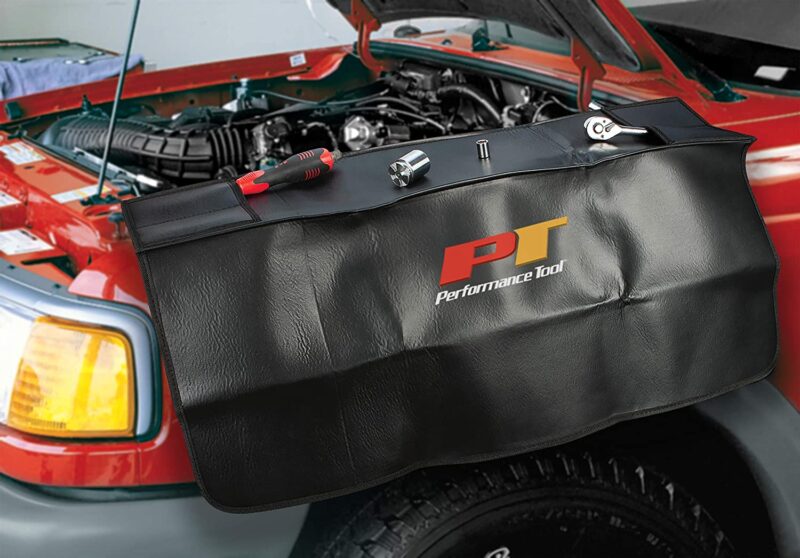 For anyone looking for practical gifts for mechanic dad or friends. This fender cover is what you are looking for. Prevent your vehicle's paint job from getting ruined by giving your mechanic friend a fender cover. Made of heavy-duty vinyl, this fender cover is perfect for use in garages, maintenance bays, and work sites. Not to mention, your mechanic will have a much easier job without having to worry about ruining your car's paintwork.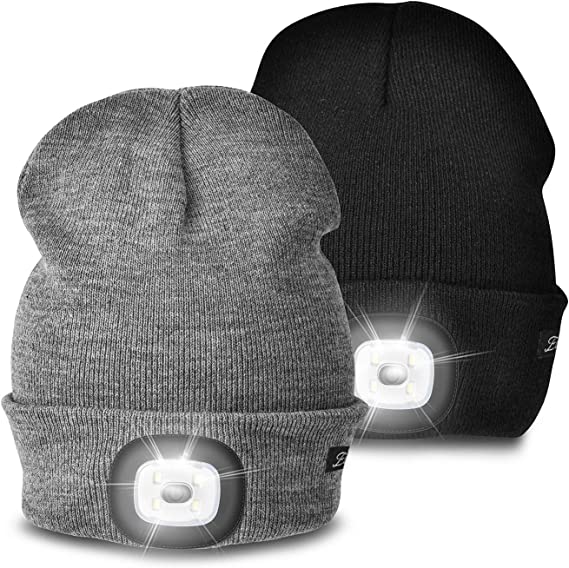 Cute and practical, this beanie hat with the light will definitely be something your mechanic will love to have! Now they can work in darker areas with more ease without having to hold a flashlight in one hand.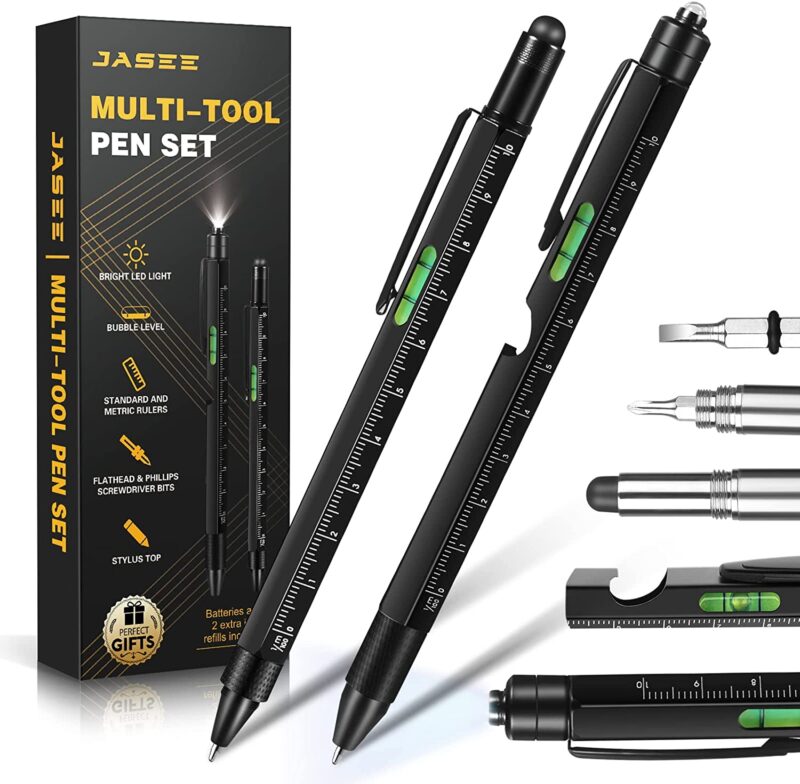 If you're still undecided about what to give to your mechanic for Christmas, this multi-tool pen set is the perfect stocking stuffer! It's very practical with 9 handy functions. These functions include an LED light, a stylus top, a retractable ballpoint pen, a bubble leveler, a bottle opener, rulers that can measure in inches and centimeters, and a flat and Phillips screwdriver. This multitool pen is one of the top small useful best gifts for mechanics!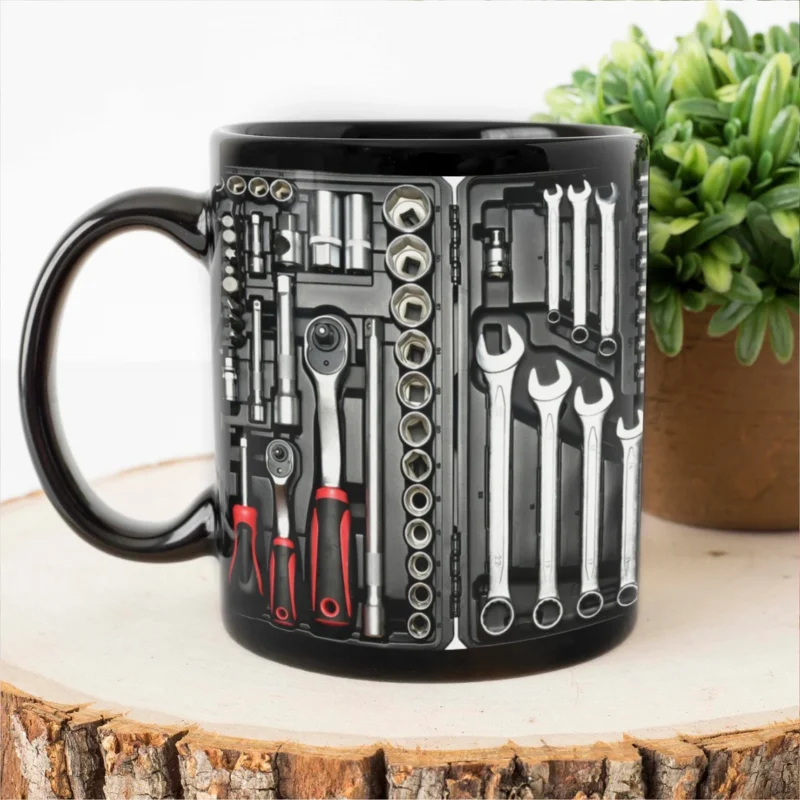 Quirky and really fun to look at, this toolbox-themed mug has probably one of the best designs I have seen! It's so cute and any mechanic will surely appreciate getting one. Now their coffee breaks are made more special with every sip. If you are looking for simple and inexpensive gifts for mechanic boyfriend or friends, this is a must!
Best gifts for mechanics do not have to be big and expensive. Here is another handy device that your mechanic will surely have a lot of use for. This universal socket is great for a lot of things, ranging from DIY tasks, and home projects, to shop repairs.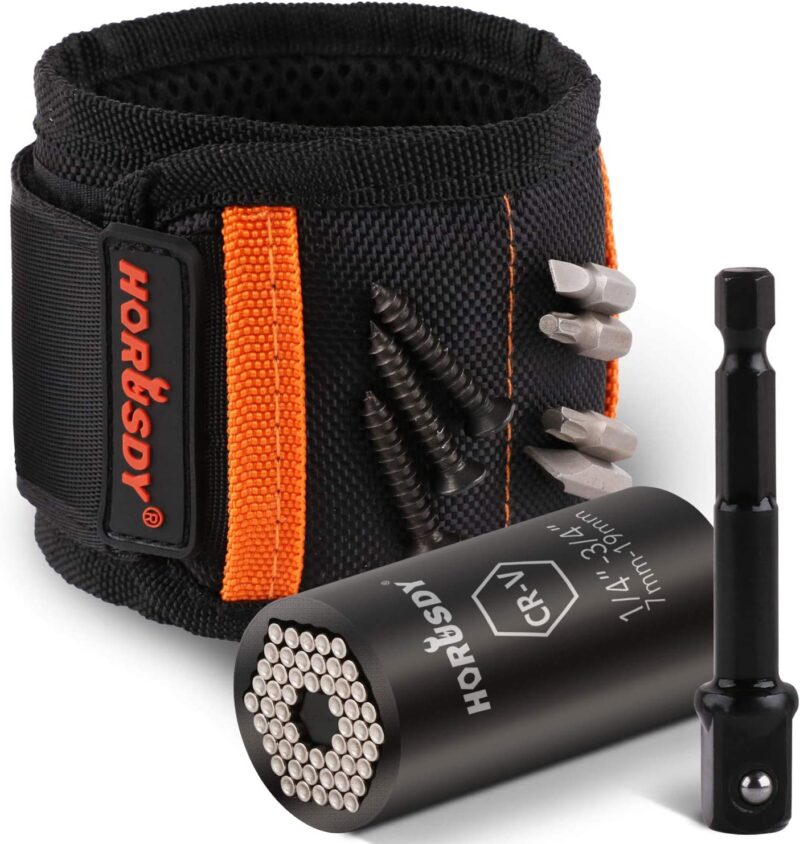 If you're looking to give your mechanic something helpful and convenient, then you can't possibly go wrong with this magnetic wristband and universal socket grip! Highly functional and practical, this will help your mechanic hold all the small metal objects without having to go back and forth from their toolbox, aiding them to be more efficient. Another small but extremely useful tool for your list of gifts for mechanic dad or gifts for mechanic boyfriend.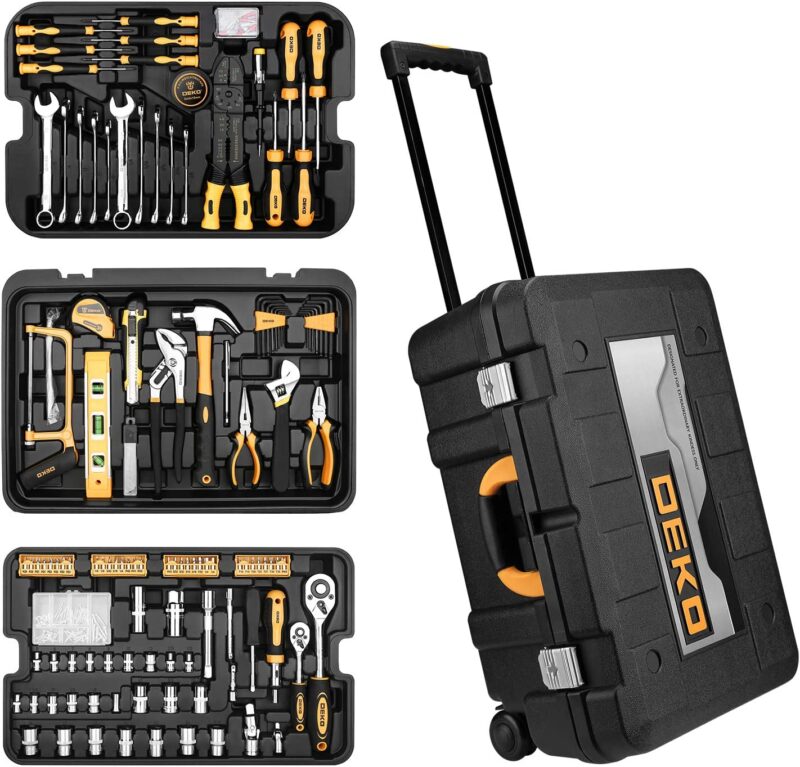 Another handy thing you can gift to your mechanic is this portable Mechanic Case Trolley. Whether your mechanic is doing home services or having to travel to his workshop, this will be an undeniably convenient thing to have. It can easily carry all his essential equipment to get his job done. This is quite pricey, but it is well worth it because this trolley is extremely useful. This item must be added to your list of the best gifts for mechanics, especially if they are just starting out.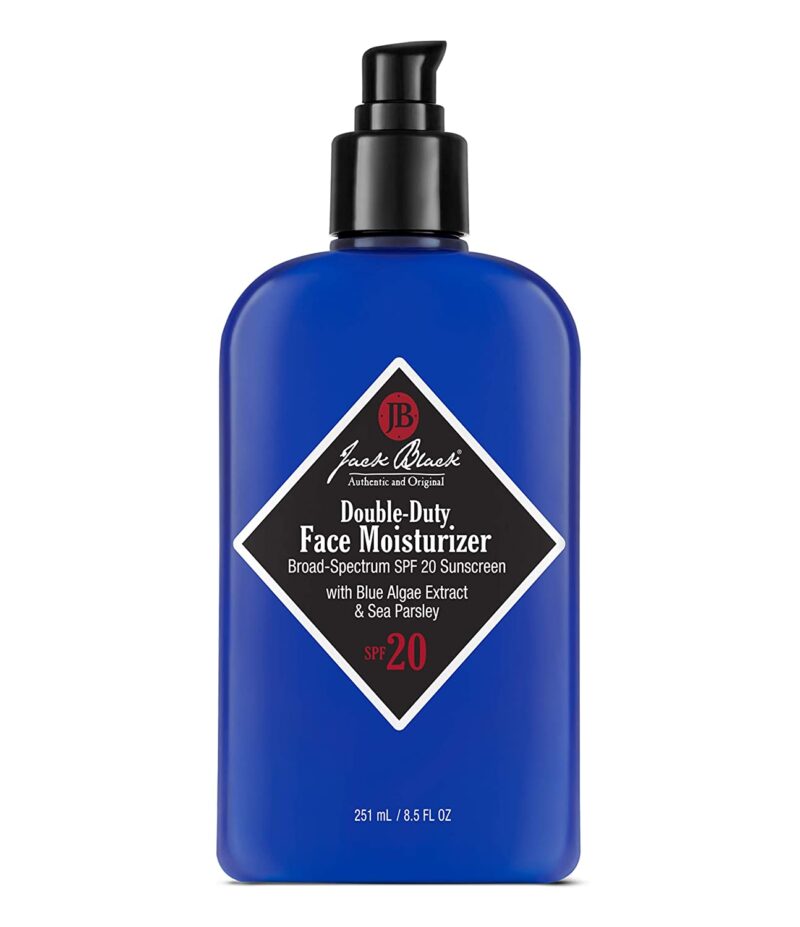 Even mechanics deserve some time to pamper themselves every now and then. With such a grueling job, it's important that they take care of their skin as well. So help out your mechanic friend stay on top of their skincare game with this double-duty face moisturizer. Add this to the list of your gifts for mechanic dad.

Every mechanic deserves to own a nice jumpsuit. But if you have noticed lately that your mechanic's jumpsuit won't be able to last another day, why not gift them a fresh, new one? These coveralls are made especially for messy activities to help protect their clothes and their skin from unwanted stains.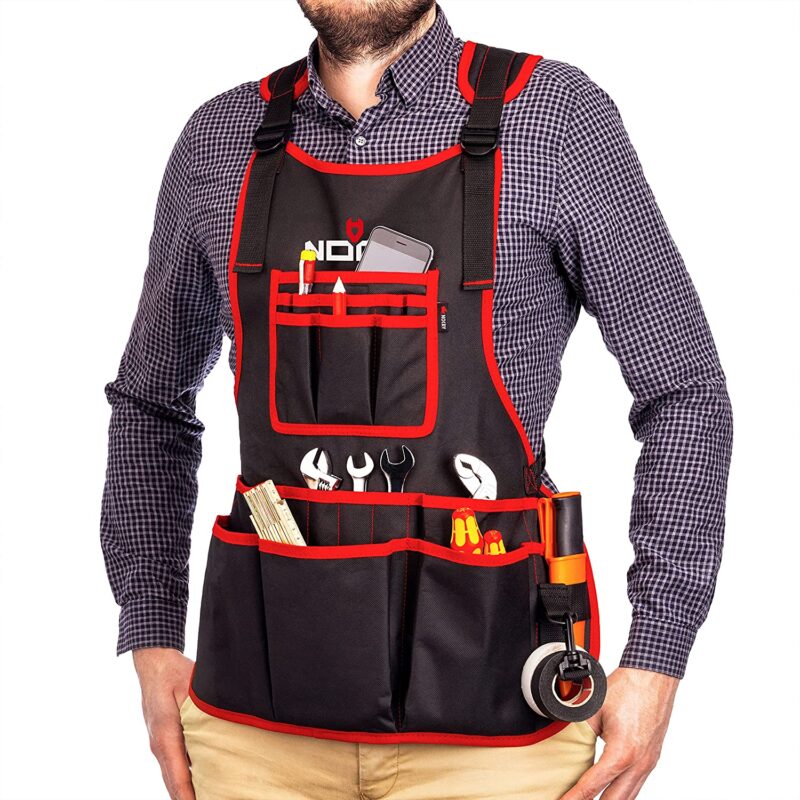 Aside from a jumpsuit, a work apron is also another appropriate and useful gift you can give to your mechanic. Not only will this help protect their clothes, but it also has pockets that can hold the necessary tools they need for work.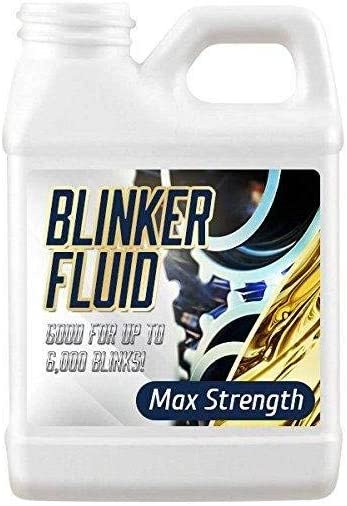 A novelty gift that is sure to bring a smile to your mechanic's face, this bottle of blinker fluid is a real gag. In case you're unaware, there is no such thing as a blinker fluid, but your mechanic can use this for harmless pranks to unknowing customers.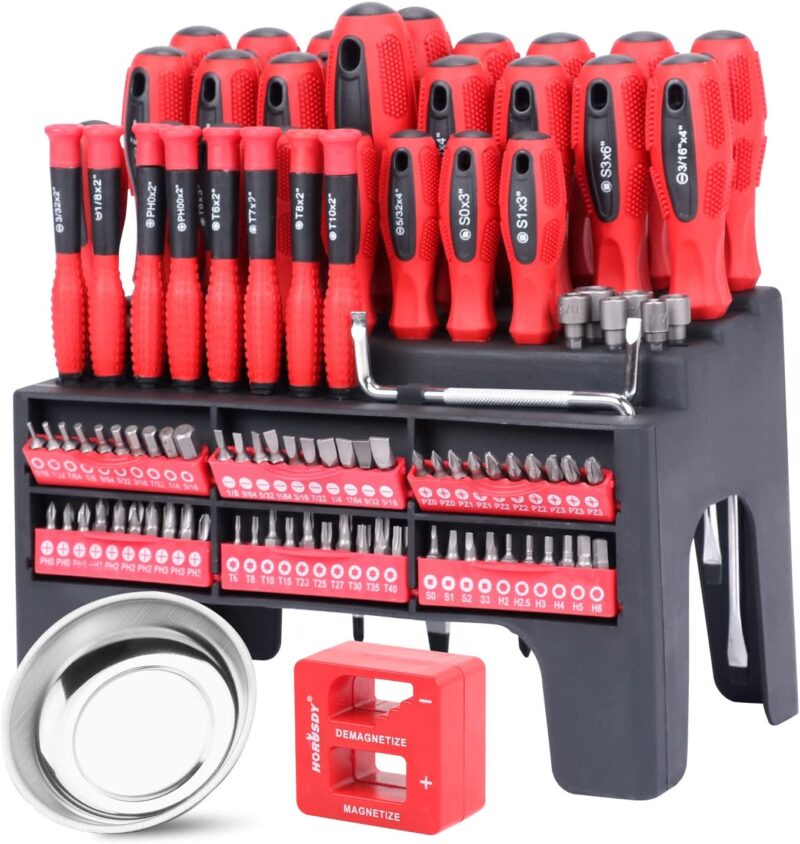 If you really want to go above and beyond with your mechanic's gift, then this 102-Piece Magnetic Screwdriver Set might just be what you're looking for. It comes with a durable plastic racking shelf so your mechanic can easily organize his brand-new set of equipment.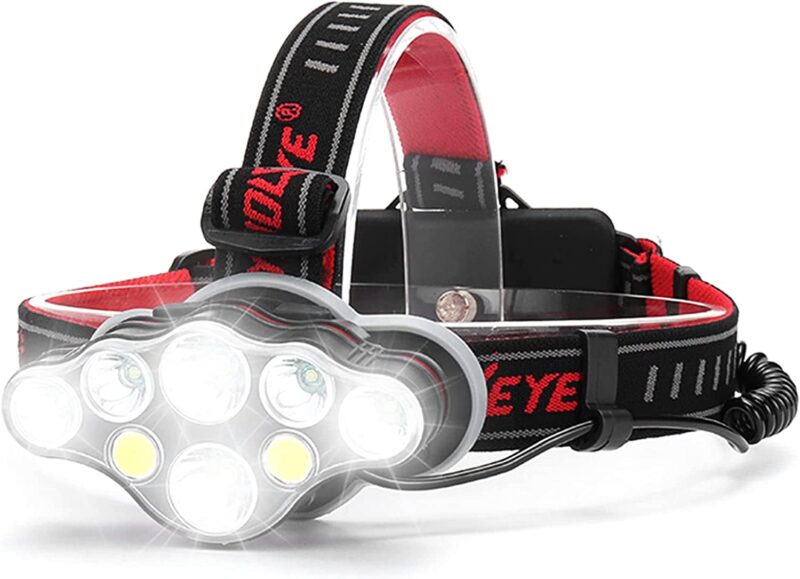 This rechargeable headlamp is a very useful tool you can give to your mechanic. Not only can they wear this while they're at work, but they can also use this when they are doing recreational activities or working on passion projects.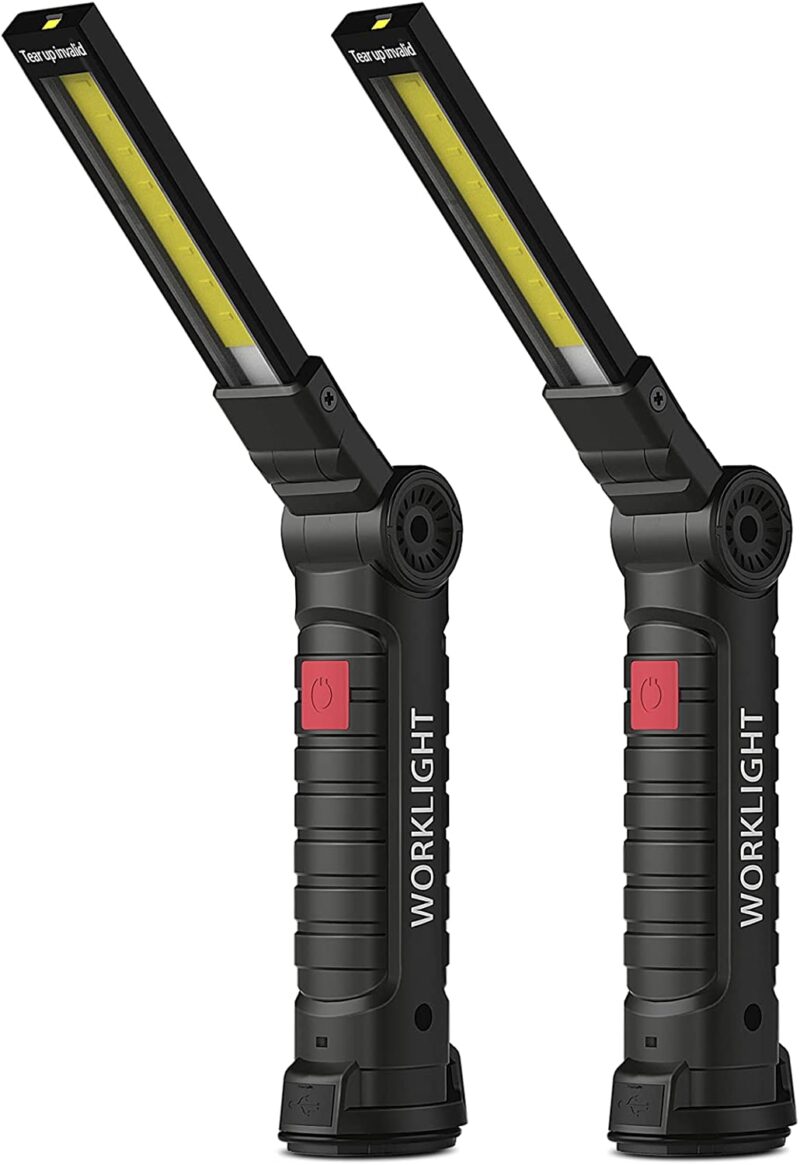 This is among the most useful gifts for mechanics. Your mechanic will surely be happy to receive a pair of rechargeable LED flashlights! From time to time, mechanics tend to work late hours. And depending on where they are working, it can also get quite dark. But with these flashlights on hand, they won't have to worry about that anymore.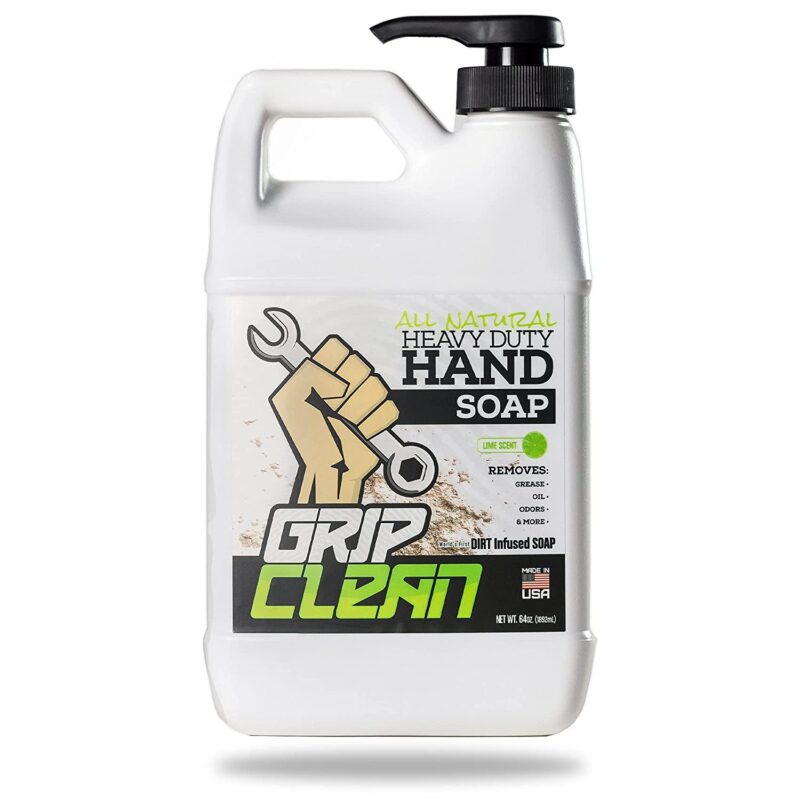 When it comes to the nitty-gritty stuff and all the grease, a simple soap won't be enough to get rid of it. What your mechanic needs are a heavy-duty cleaner that is going to absorb and break down all the dirt, oil, and other messes they might be getting into. Don't forget to add this to your list of gifts for mechanic boyfriend.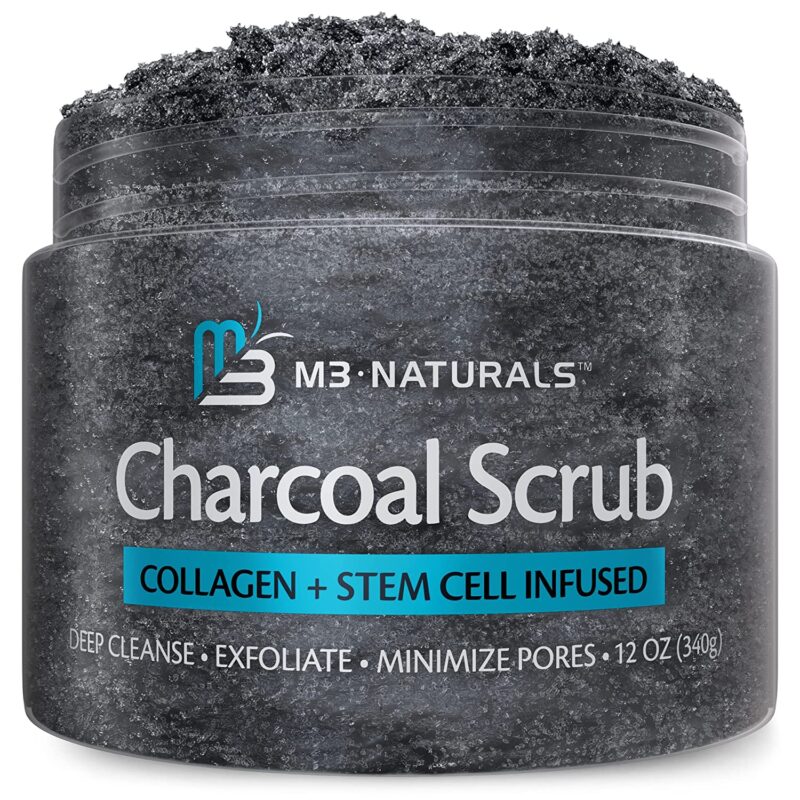 After getting down and dirty, I'm sure every mechanic would want nothing more than to take a nice bath to get rid of all the stains and grease they had to deal with at work. So if you want to make their shower routines a bit more special, a thoughtful gift to give them would be a charcoal scrub from M3 Naturals. This is an excellent choice to add to your list of gifts for mechanic dad.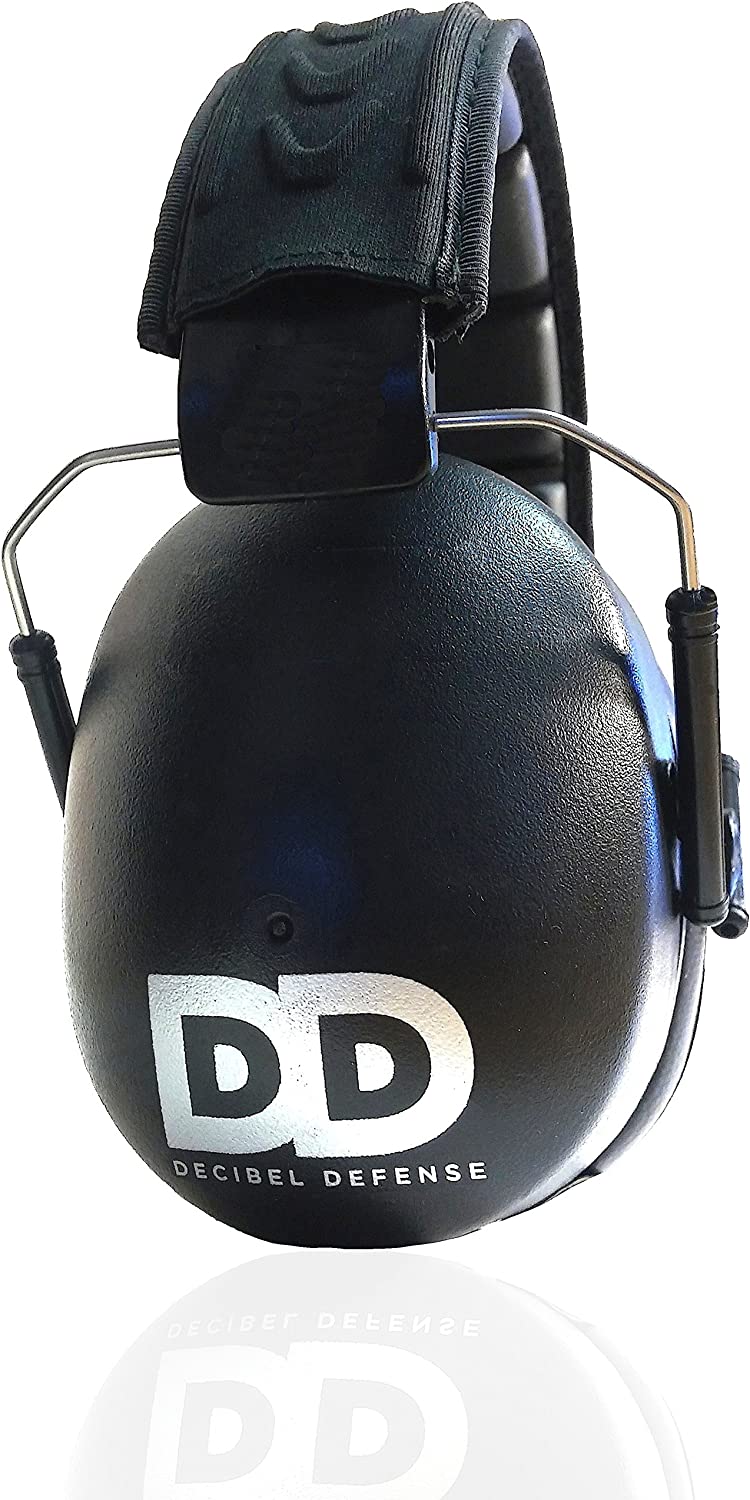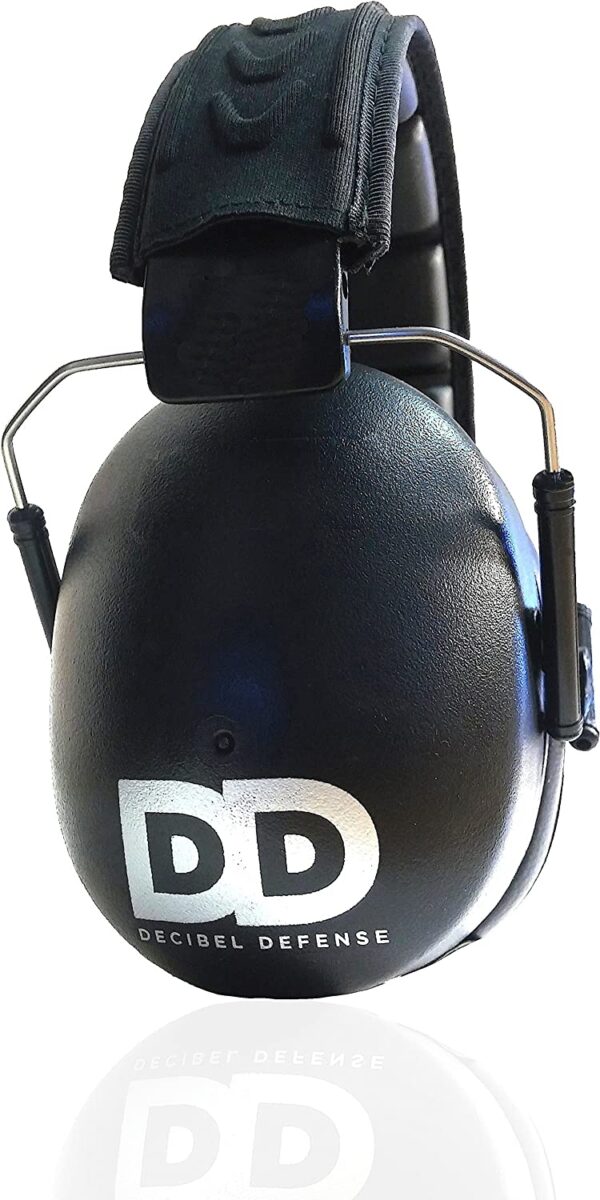 Sometimes, it can't be helped that your mechanic could be working in a very noisy environment. And if this is something that could be bothering them, you can provide them with these professional safety ear muffs. Not only will this protect their hearing, but it's also quite comfortable to wear for long periods!
Never let your mechanic work barehanded with these amazing M-Pact Tactical Work Gloves. Not only do these provide comfort and protection, but they're also made to last with molded thermoplastic rubber and synthetic leather to make sure it's durable enough for a variety of working conditions.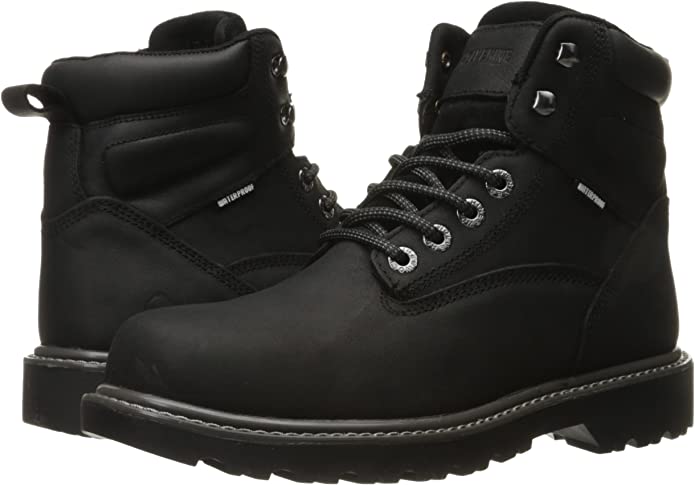 Boots make great gifts for mechanics because of their function and durability. This particular pair is made of full-grain leather upper to keep your mechanic's feet dry in wet conditions. It's also slip-resistant to protect your mechanic from slippery floors.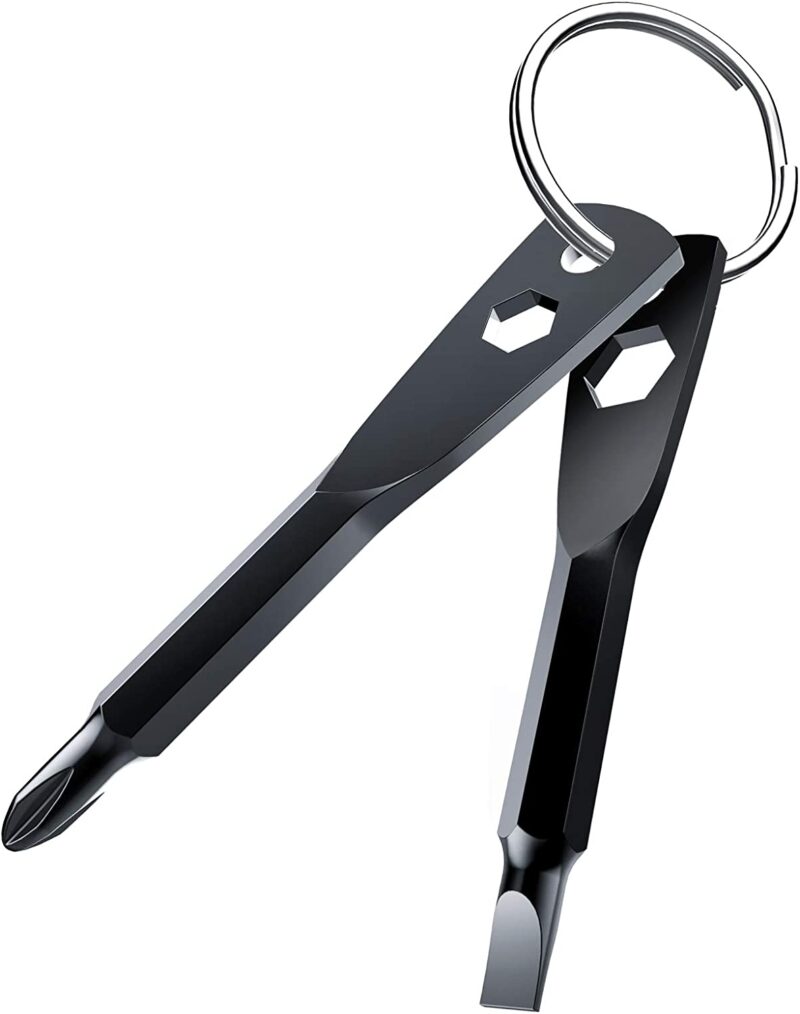 Finding gifts for your mechanic doesn't have to be complicated. It is truly the thought that counts. So if you're looking for something inexpensive but still practical, this multifunctional keychain screwdriver will certainly do the trick!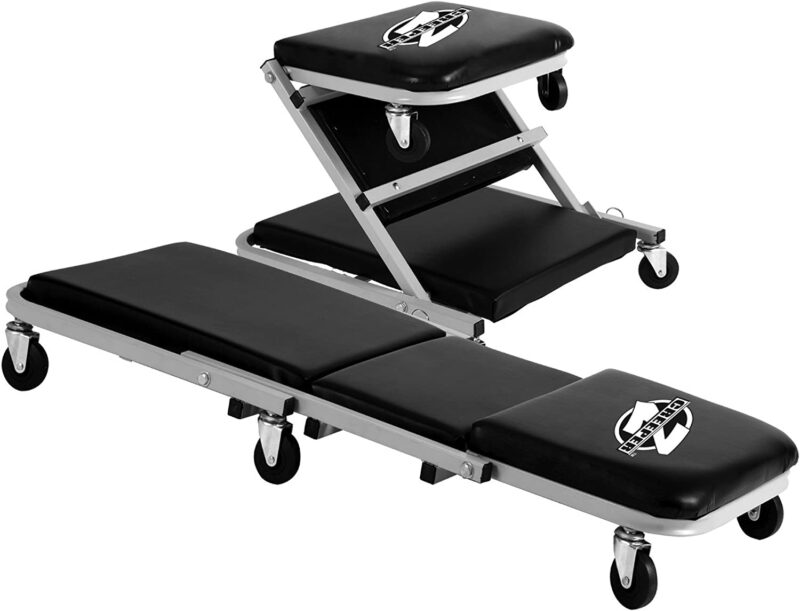 Another great present for your mechanic friend is this amazing Z-Creeper Seat. If you are looking for the best gifts for mechanics that are extremely useful but quite expensive, then this z-creeper seat is a great option. With practicality and convenience in mind, this seat can be retracted to different seating positions, offers thick padded cushions for extra comfort, and six swivel casters so your mechanic can easily maneuver himself around his workstation.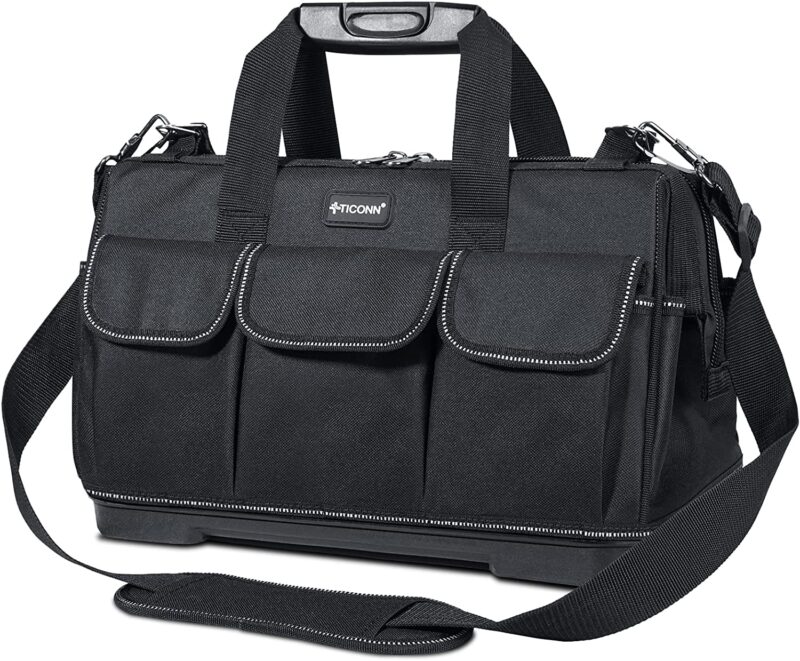 This heavy-duty tool bag is every mechanic's dream. Not only is this made to last even in the toughest of conditions (it's waterproof and abrasion resistant), but it also features great functionality. With 8 side pockets and a spacious main compartment, your mechanic will have no problem carrying all their necessary equipment to work.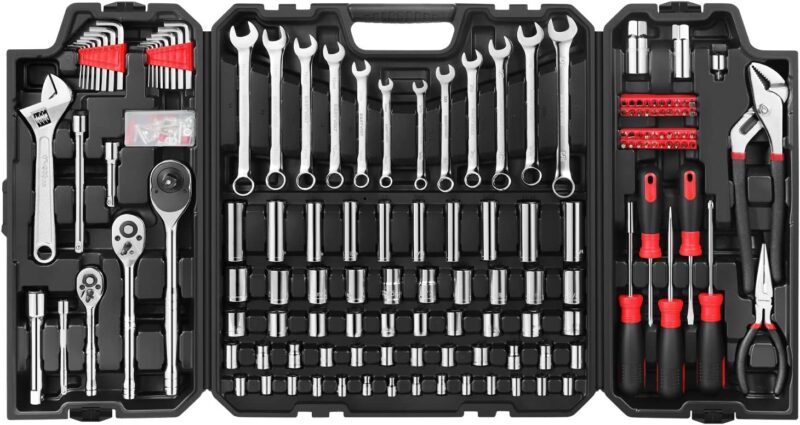 Whether your mechanic is someone who is just starting out, doing this purely out of passion, or is already a seasoned pro, this all-purpose tool kit is undoubtedly one of the best gifts you can give to them. It literally has all the essential and necessary tools they will need to get started, regardless if they'll be working on repairs around an apartment or a vehicle.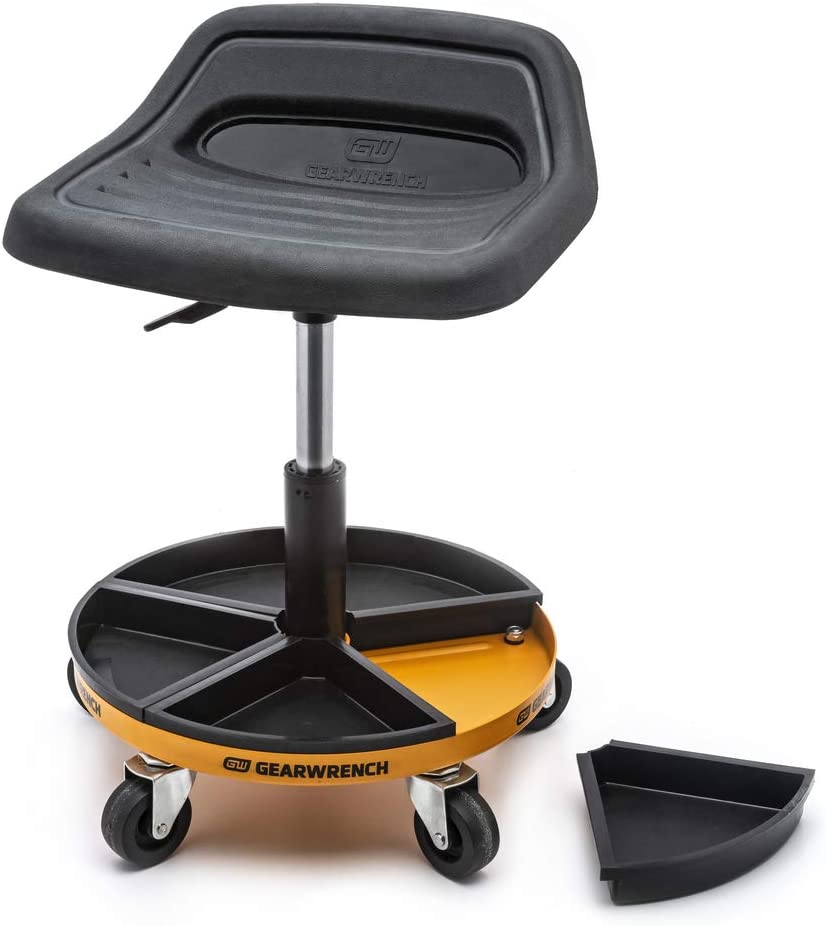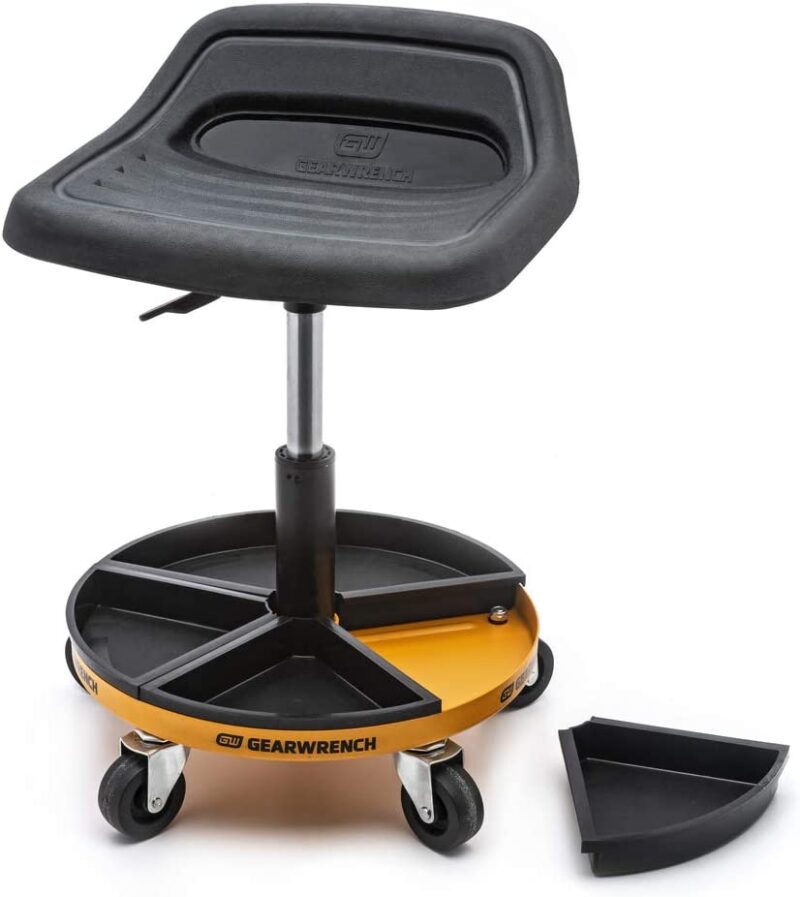 One of the best things you can give to your mechanic as a token of your appreciation is this handy, height-adjustable swiveling chair. Now their working hours can be a lot more comfortable! And where durability is concerned, this seat has a 300-lb weight capacity.
We hope this list has helped you find the best gifts for mechanics in your life. Whether you're shopping for gifts for your mechanic dad or your mechanic boyfriend, there's no shortage of options on this list. From high-quality tools to fun and quirky gadgets, these gifts are sure to bring a smile to any mechanic's face. So, next time you're struggling to find the absolutely best gifts for mechanics in your life, refer back to this list for some inspiration. Happy shopping!