Although long nails are super in, many of us have naturally short nails. I used to think short nails were useless, but I now realize that there are so many cute designs for short nails!
The thing is, you need to make sure that your design will actually look good on short nails. For this reason, I recommend looking specifically at inspiration photos of short nails.
You can do virtually any design on shorter nail beds as long as the design works well with your nail shape and size. For example, the photos below include flower nails, cloud nails, abstract nails, reverse color tips, and more super trendy designs that are made to look great on shorter nails.
How To Do Short Nail Art:
If you're super talented, you can do your nail art at home. You'll need a variety of tools, so I recommend purchasing a set of nail brushes, plus whatever colors you want to use.
You'll definitely need to plan out your manicure before diving in. There are many different ways you can do short nails and designs, but you want your manicure to look cohesive and professional when you're done.
There are also some great nail stickers on Etsy. I love purchasing nail stickers, especially for short nail manicures, because you don't have a lot of space to work with. I do my base coats, add the stickers, then seal everything with a top coat.
Otherwise, you'll want to check with your nail technician to be sure they can accomplish the design you're looking for. Every nail design is unique and requires various techniques.
Short Nail Inspiration Photos:
Here are 40+ of the prettiest short nail art manicures. These are the photos I'm using for inspiration right now.
Feel free to save any of these photos to your phone for later! Just press down then click save to camera roll.
White & Pink Fruit Accents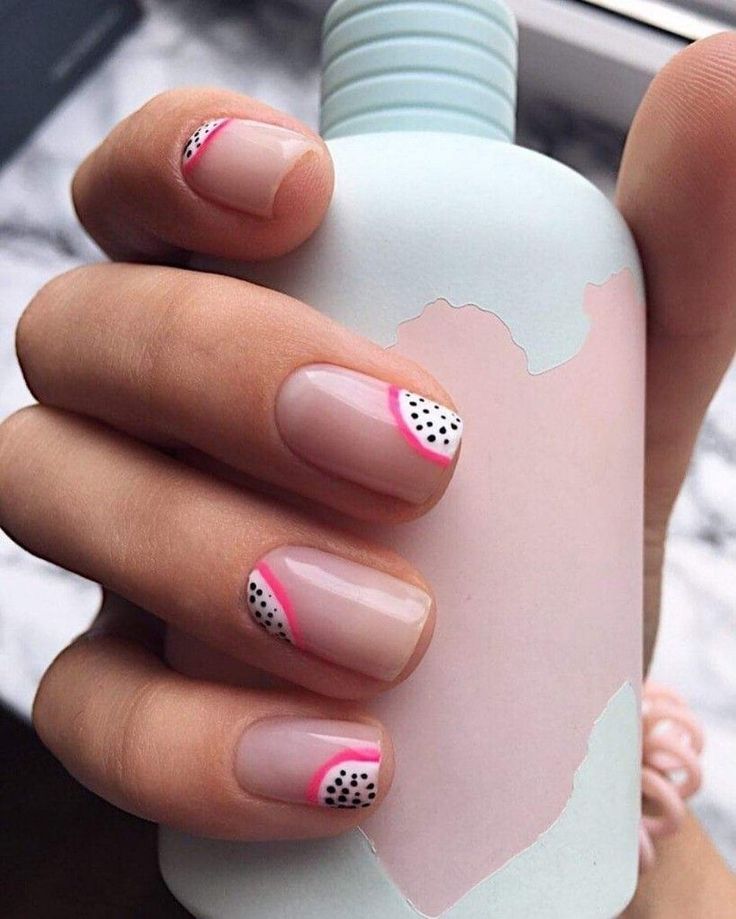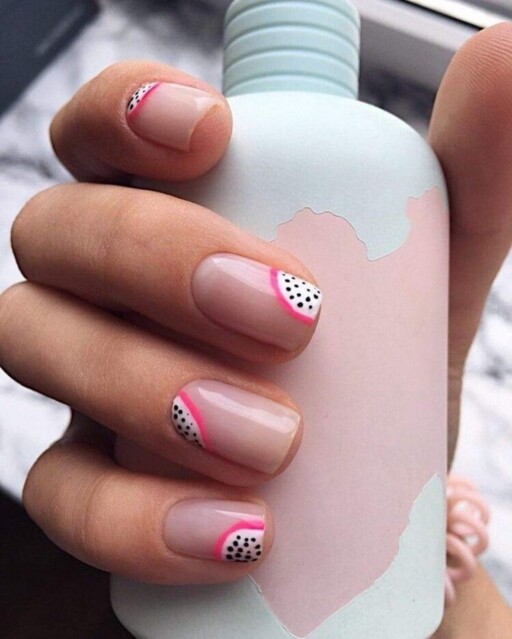 Strawberries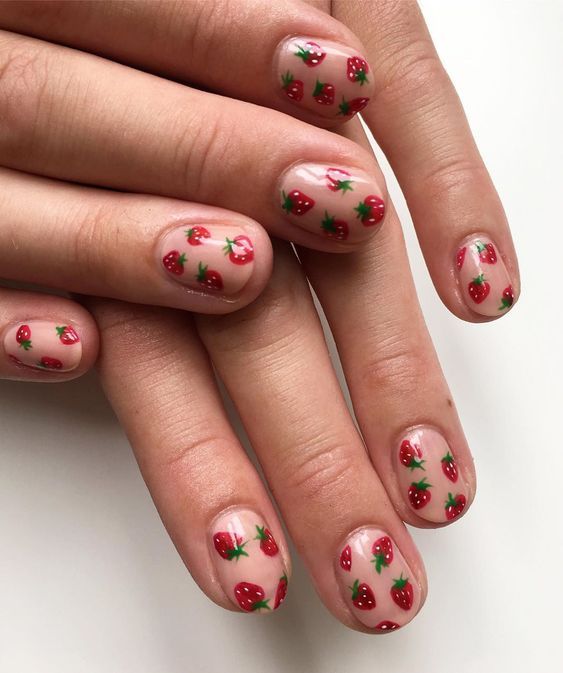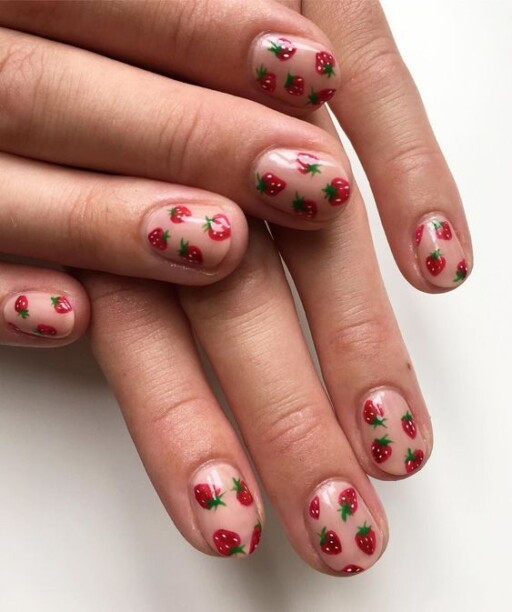 Soft Blue & Gold Design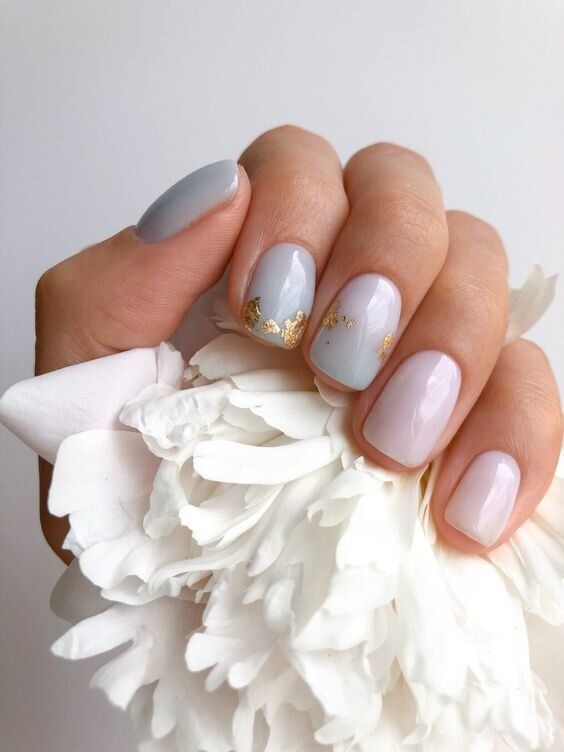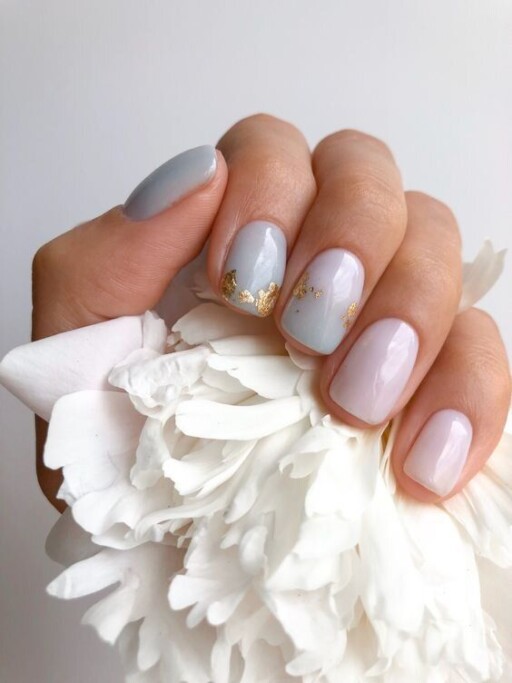 Speckled Design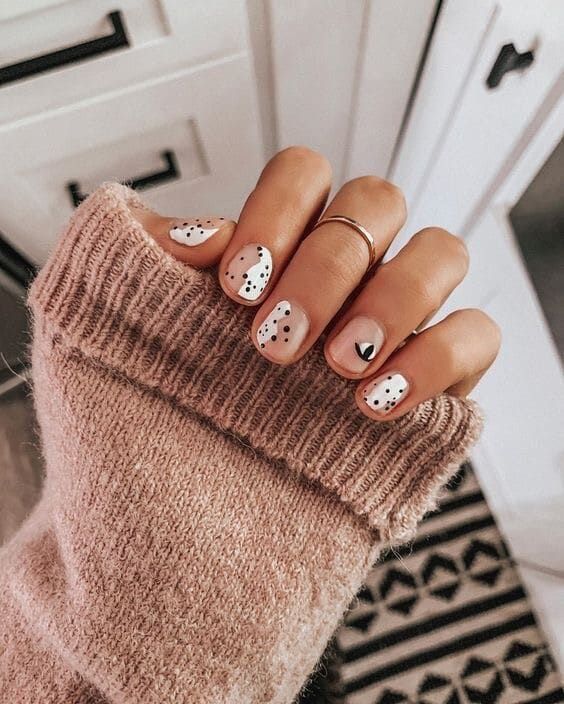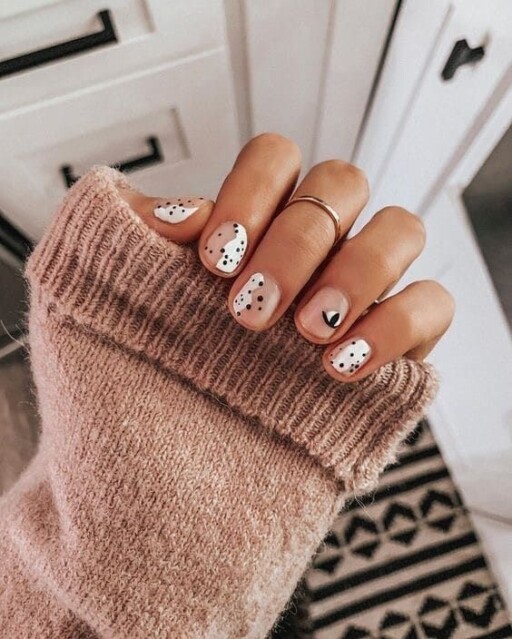 Purple Butterflies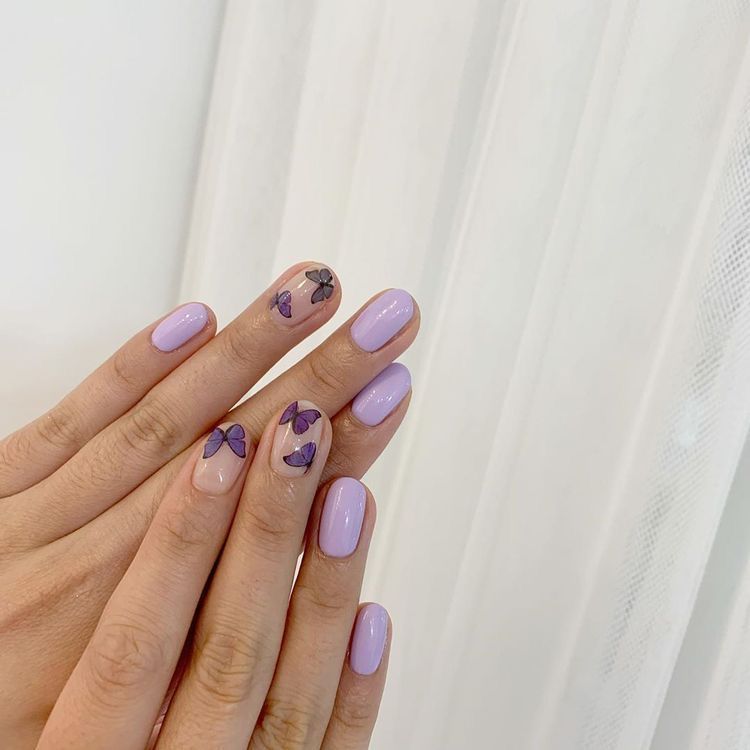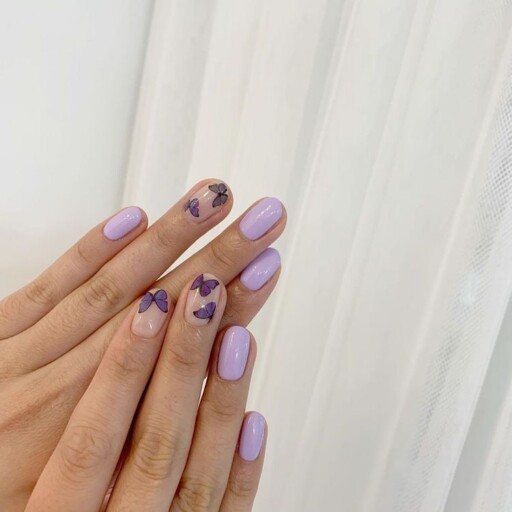 Smiley Face Accent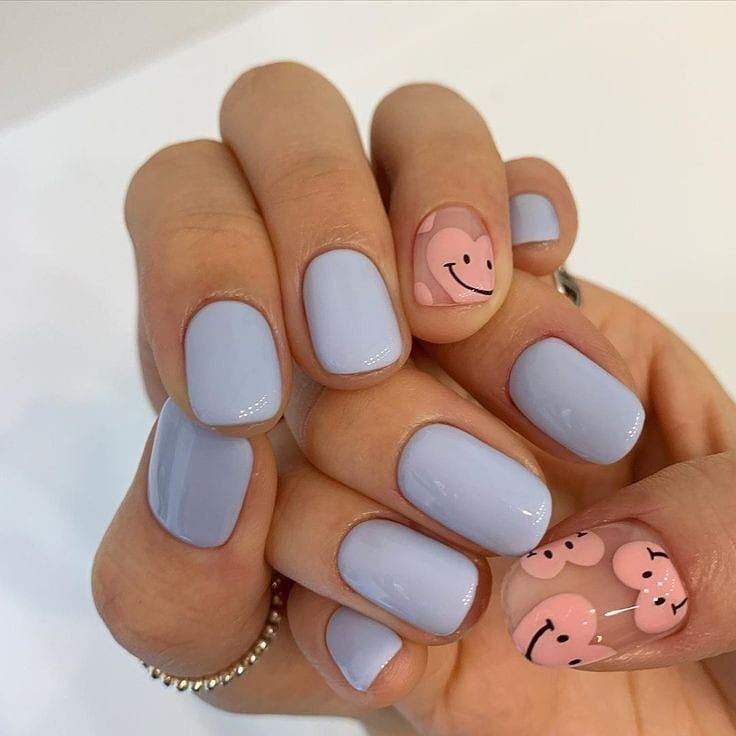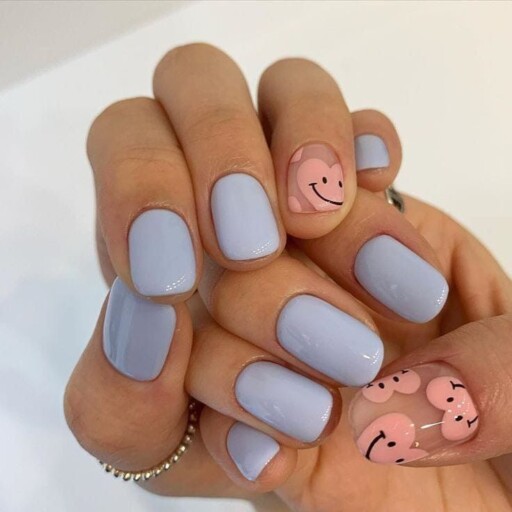 Lightening Accent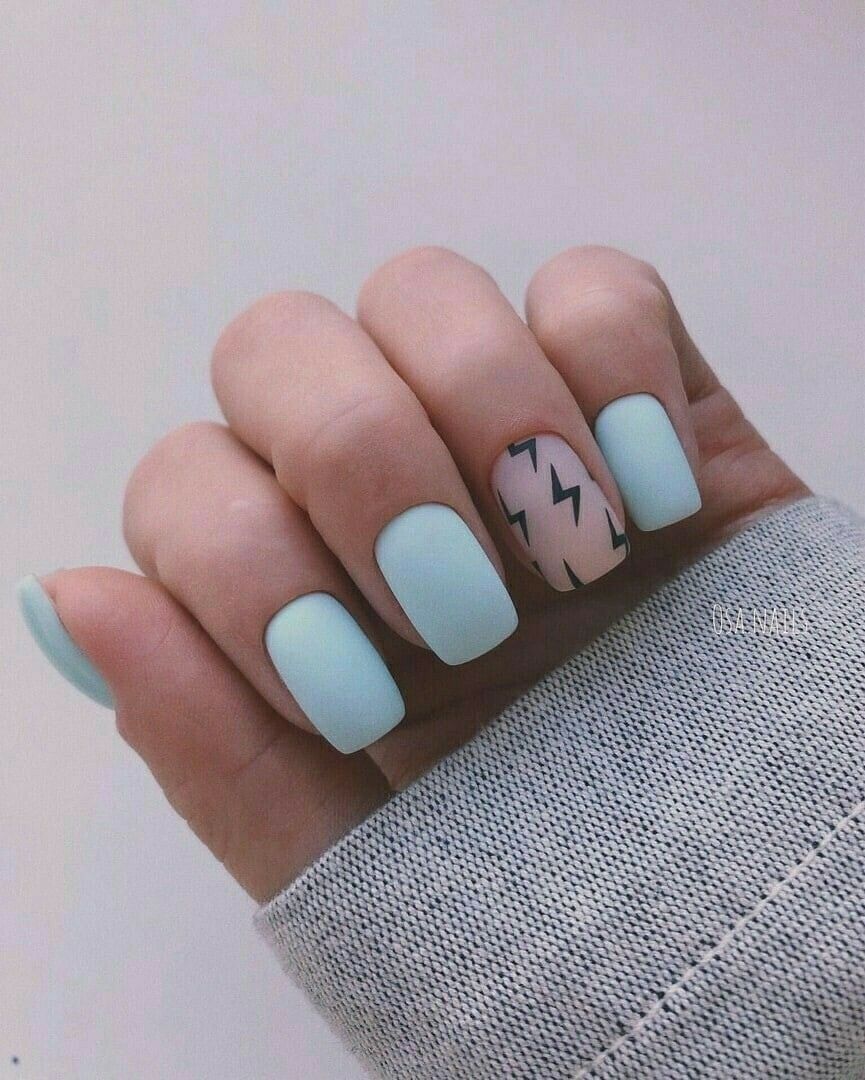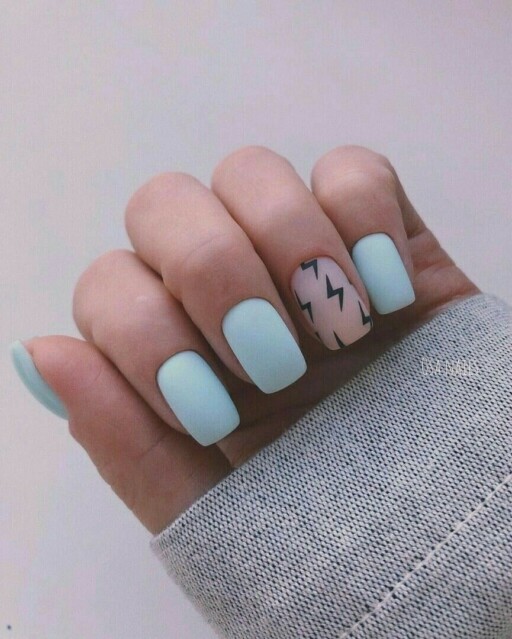 Small Flower Design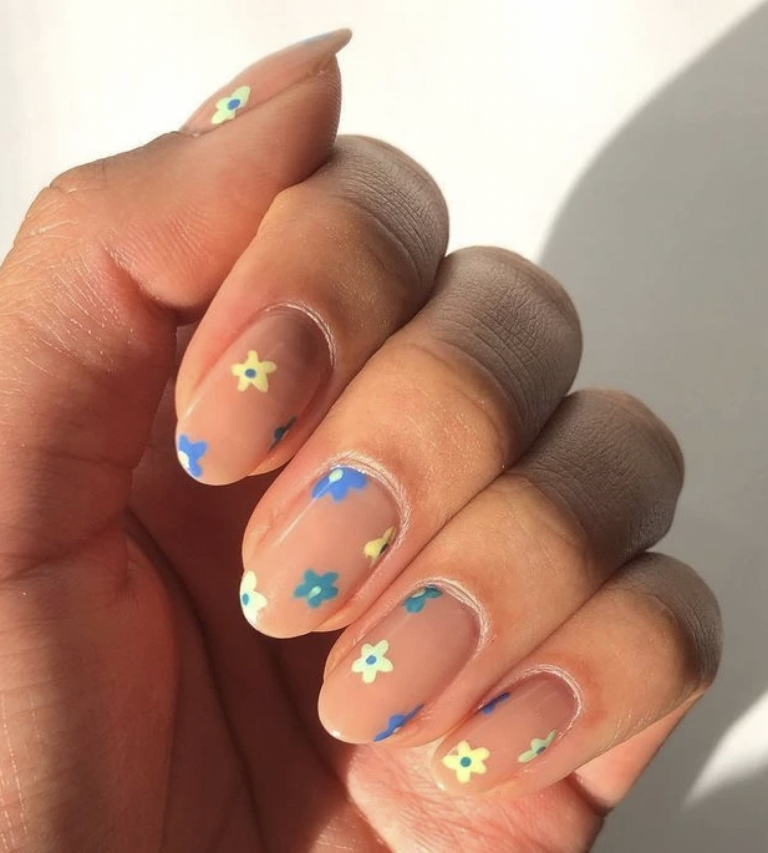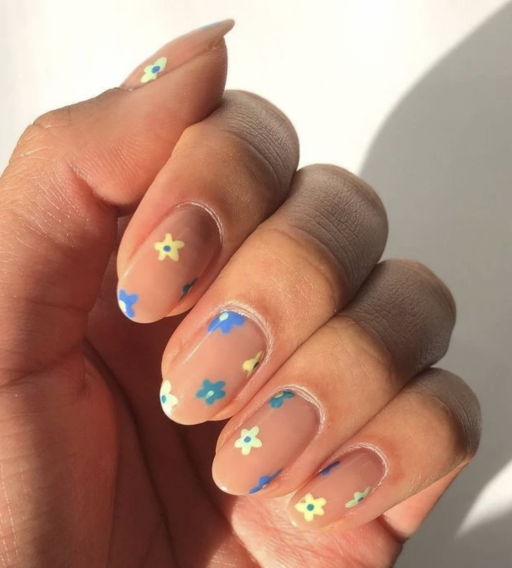 Heart Design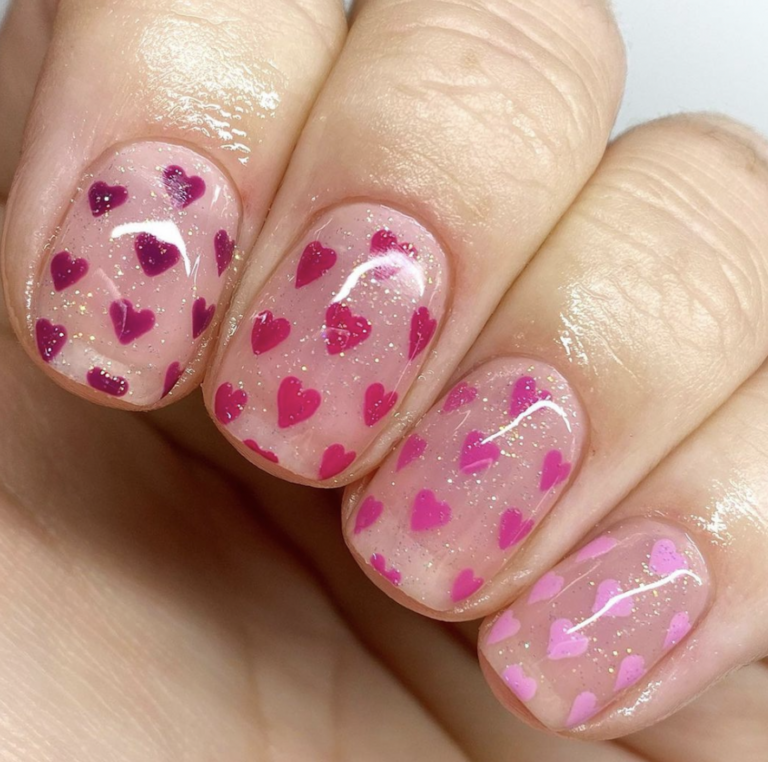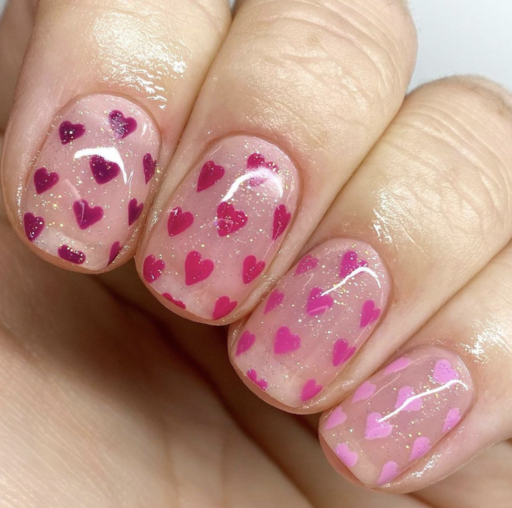 Nude Square Nails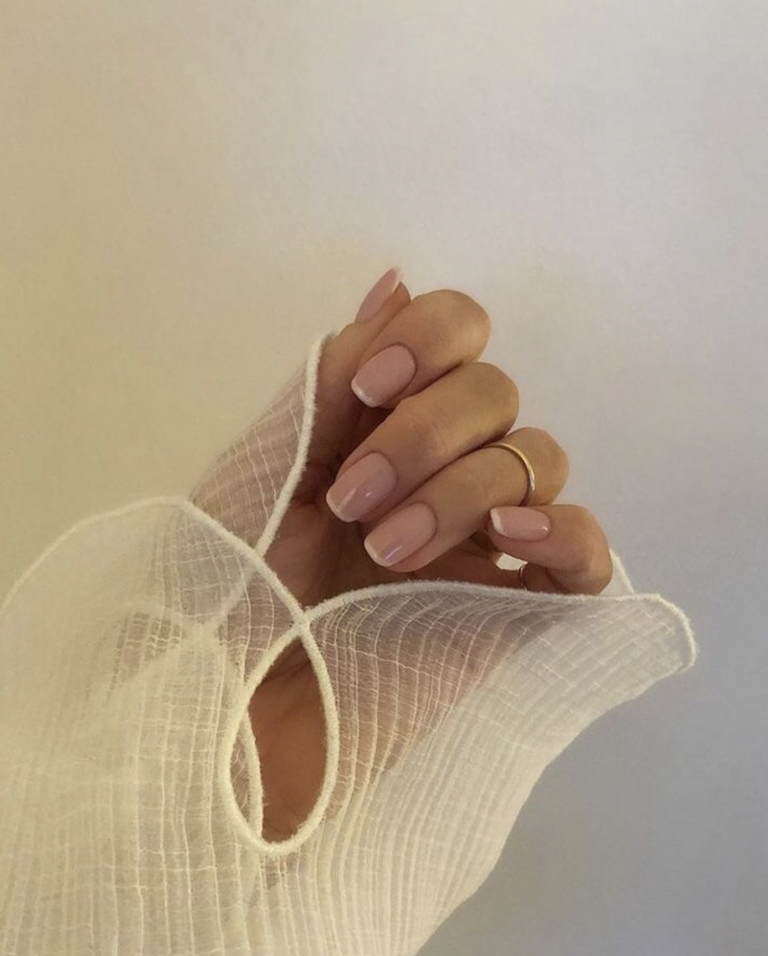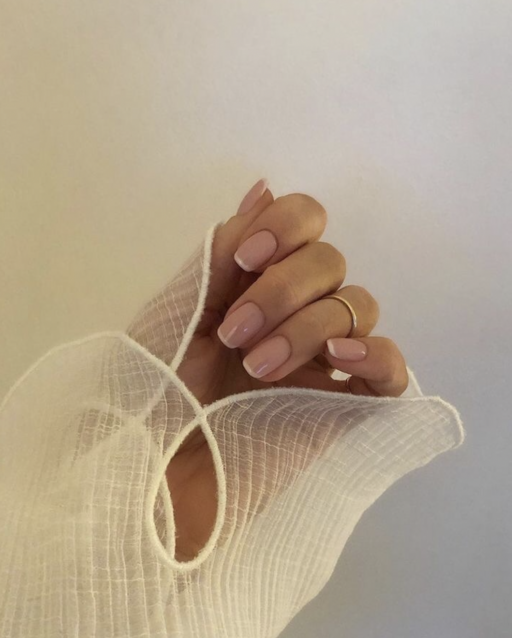 Gold & Marble Accents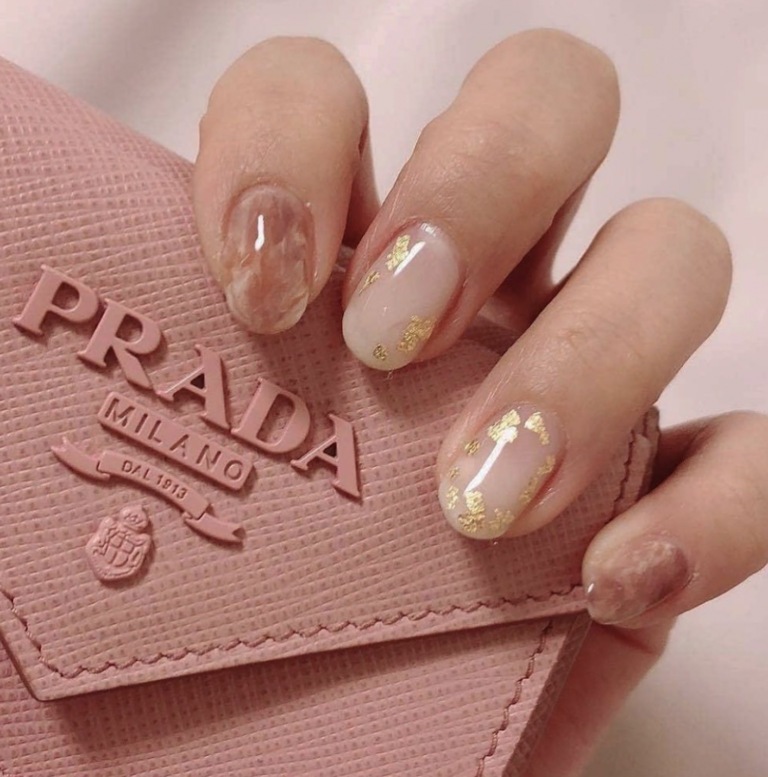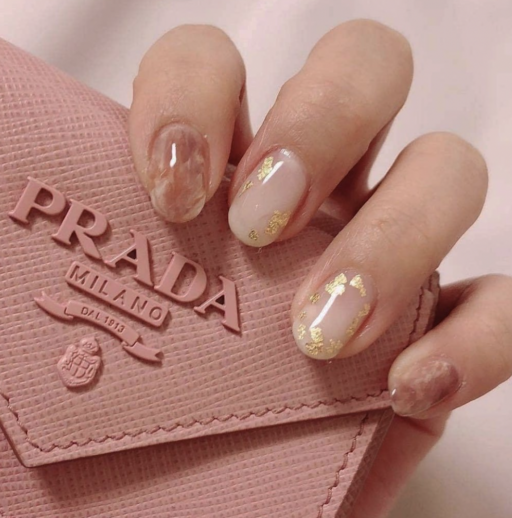 Small Star Design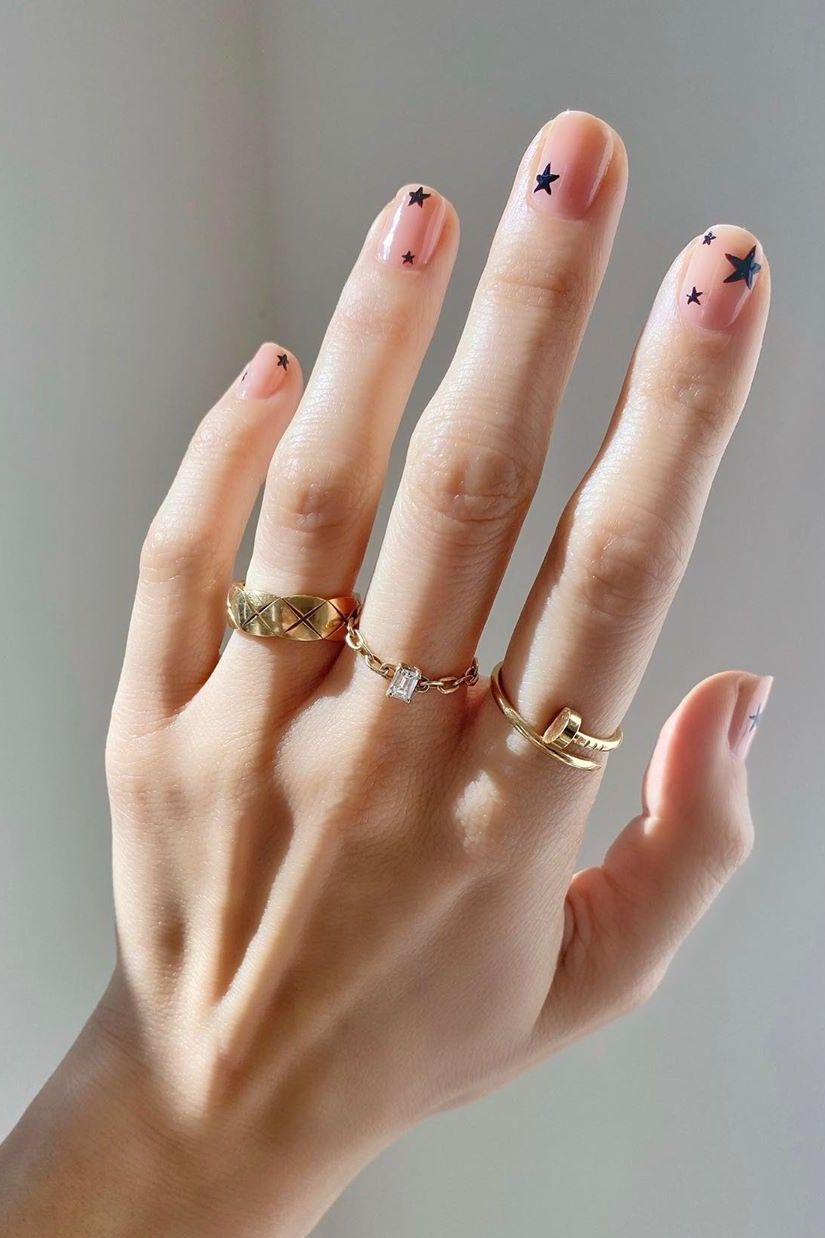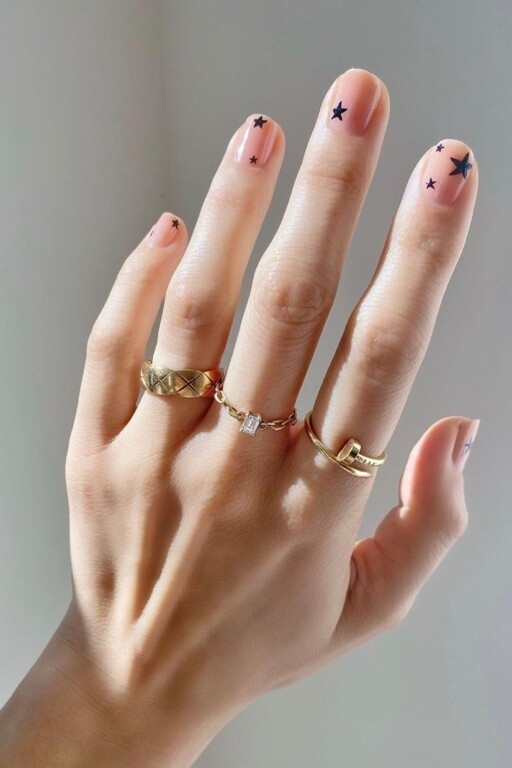 Avocado Nails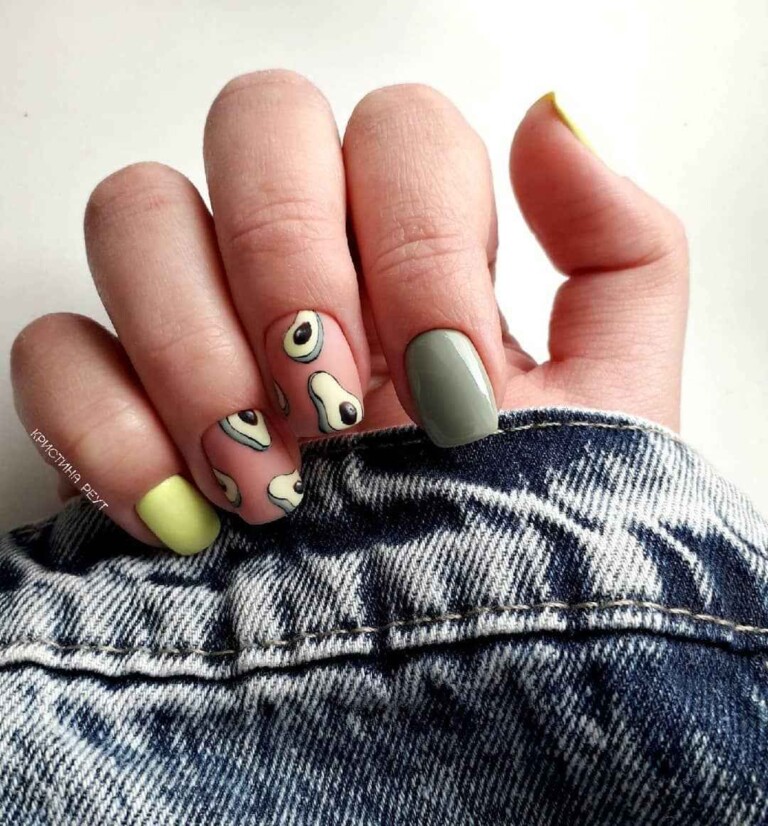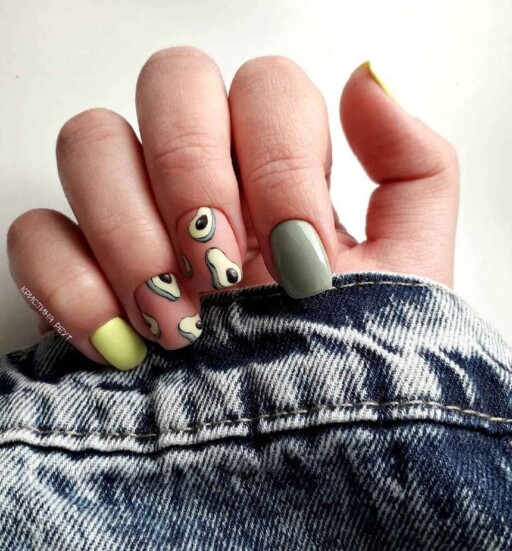 Geometric Square Tips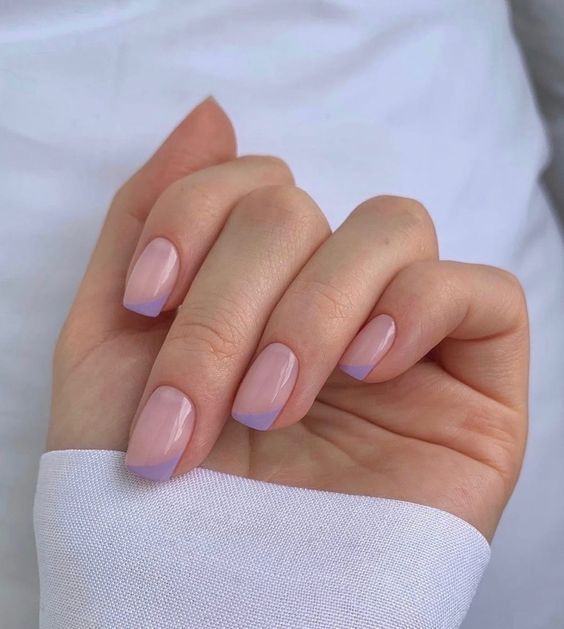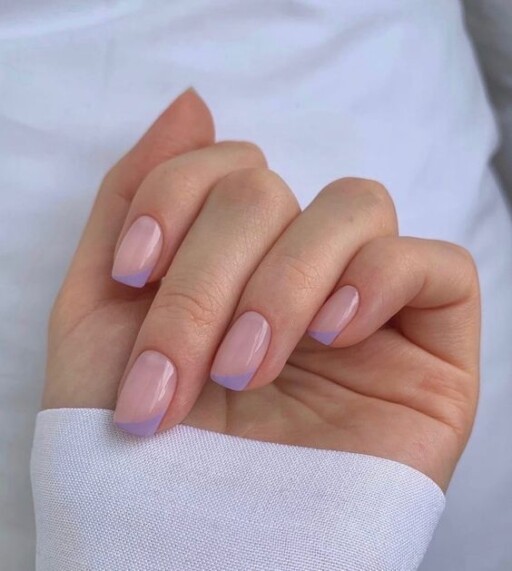 Abstract Design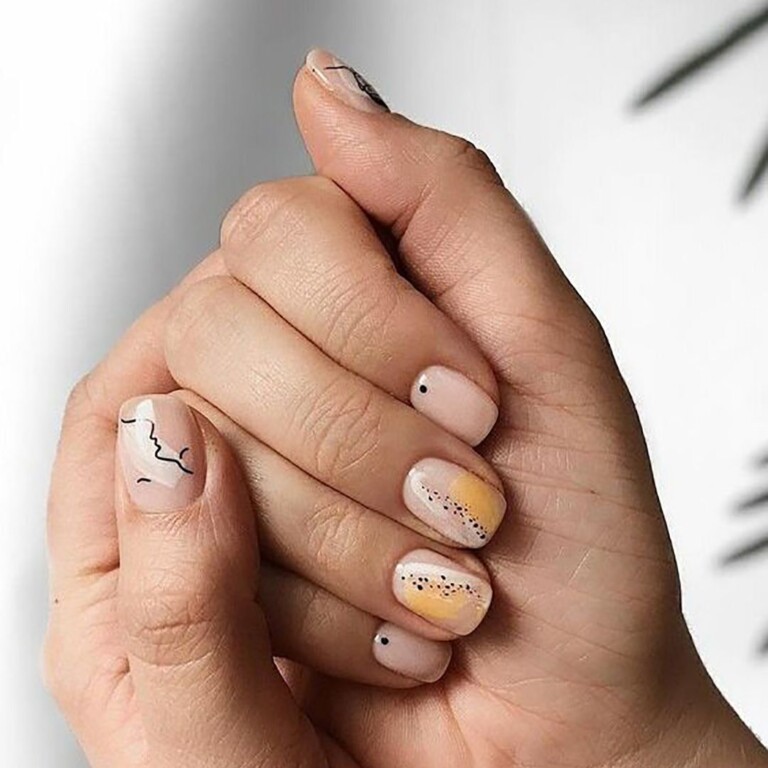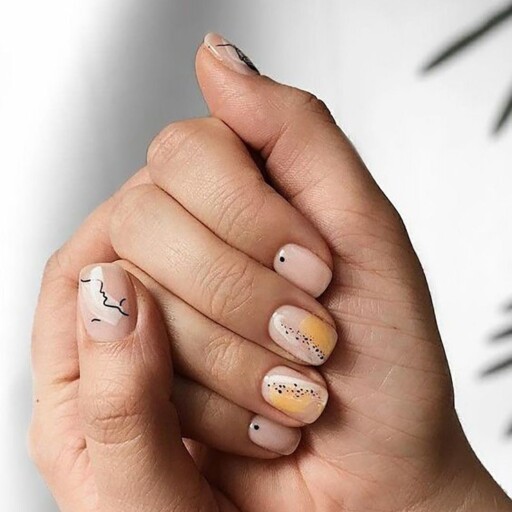 Sage Green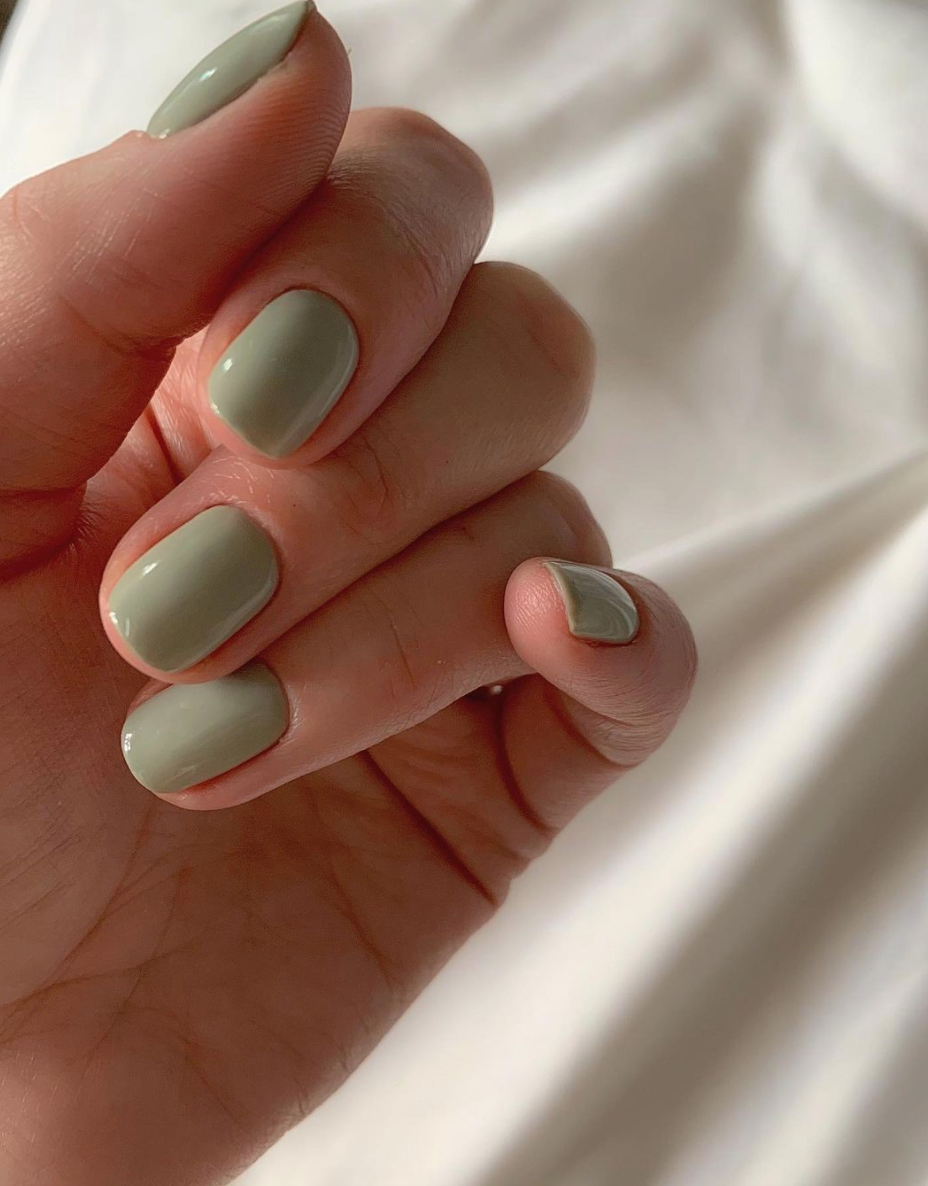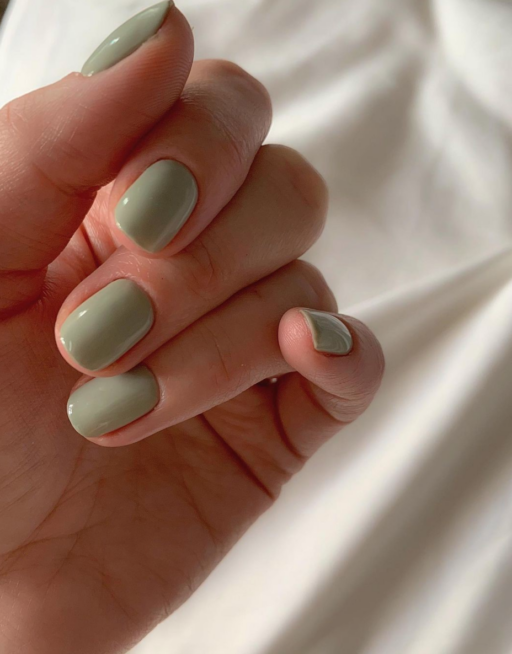 Floral Design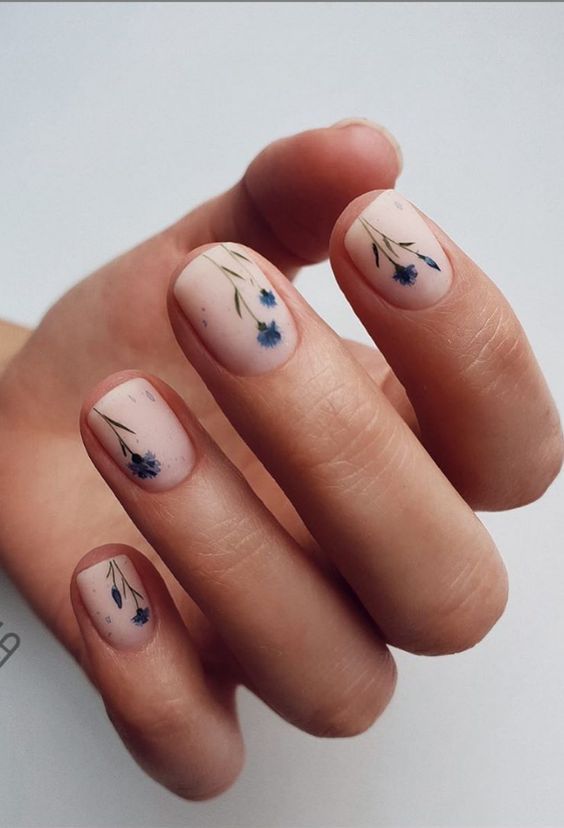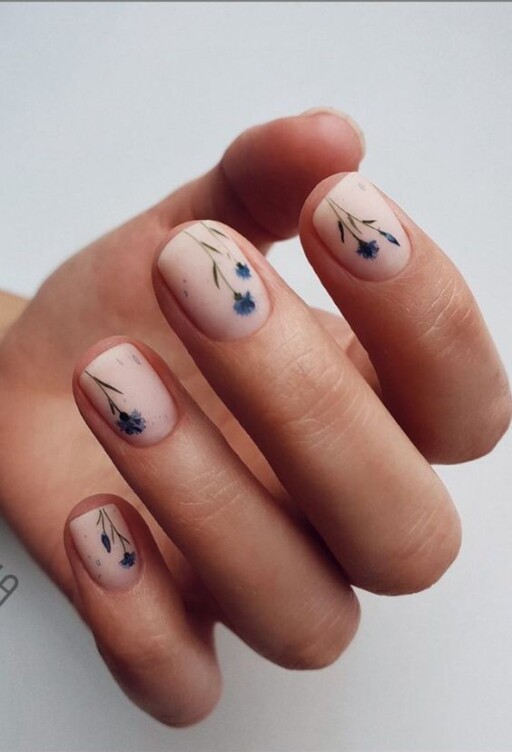 Colorful Abstract Design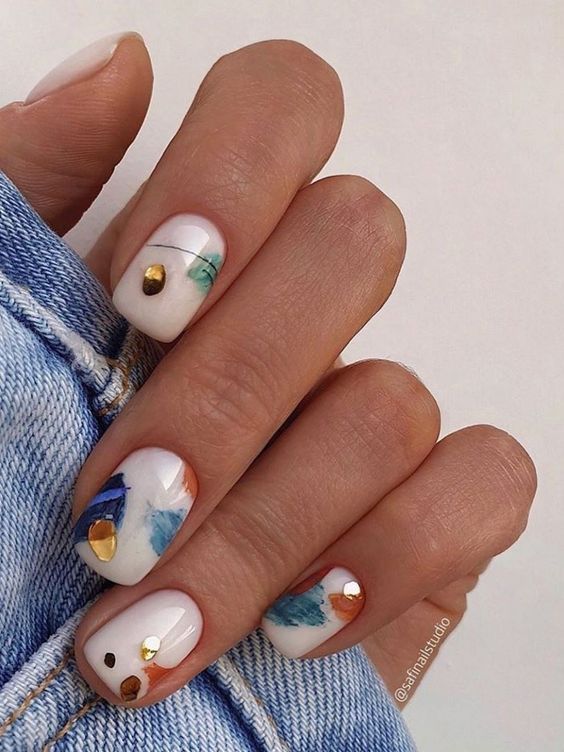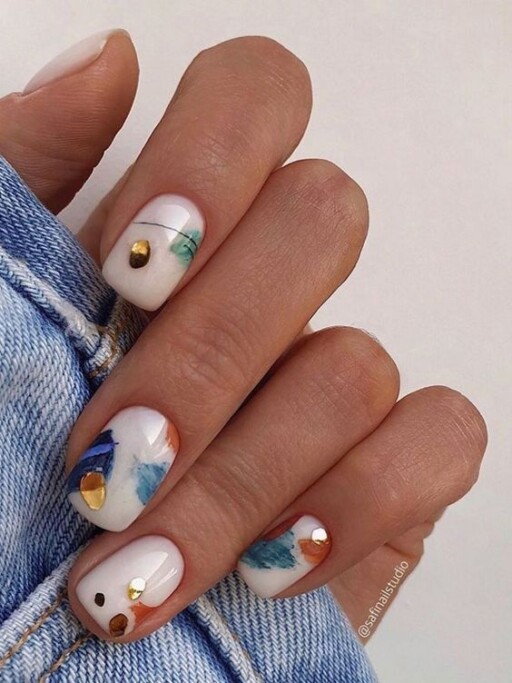 Yellow With Stars & Moons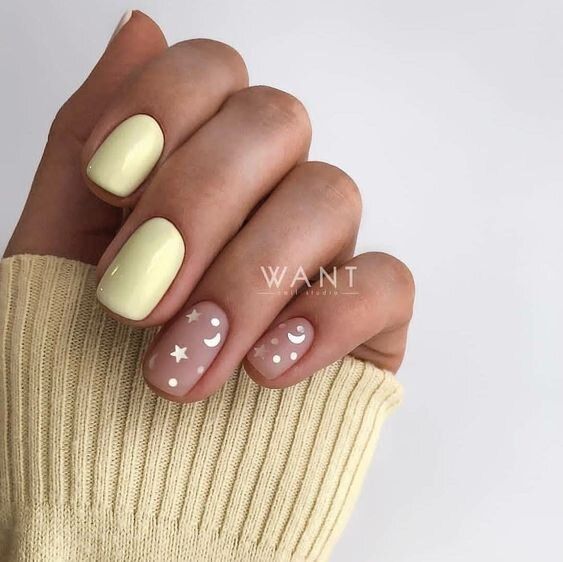 Blue Floral Design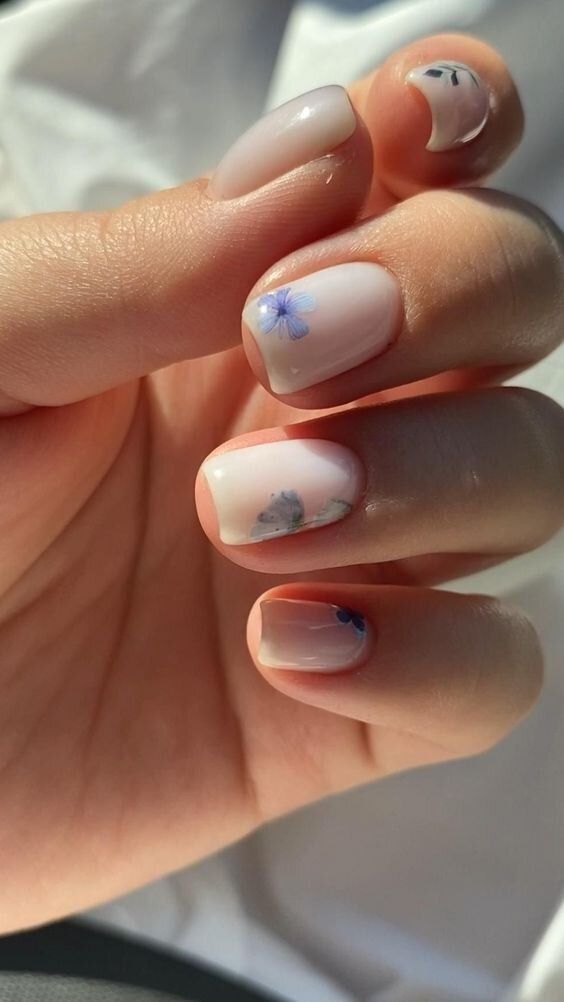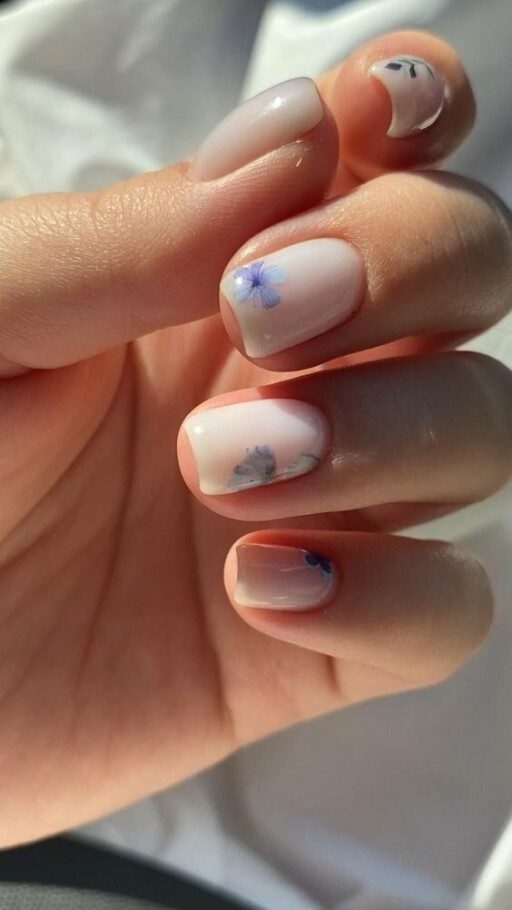 Abstract Nature Design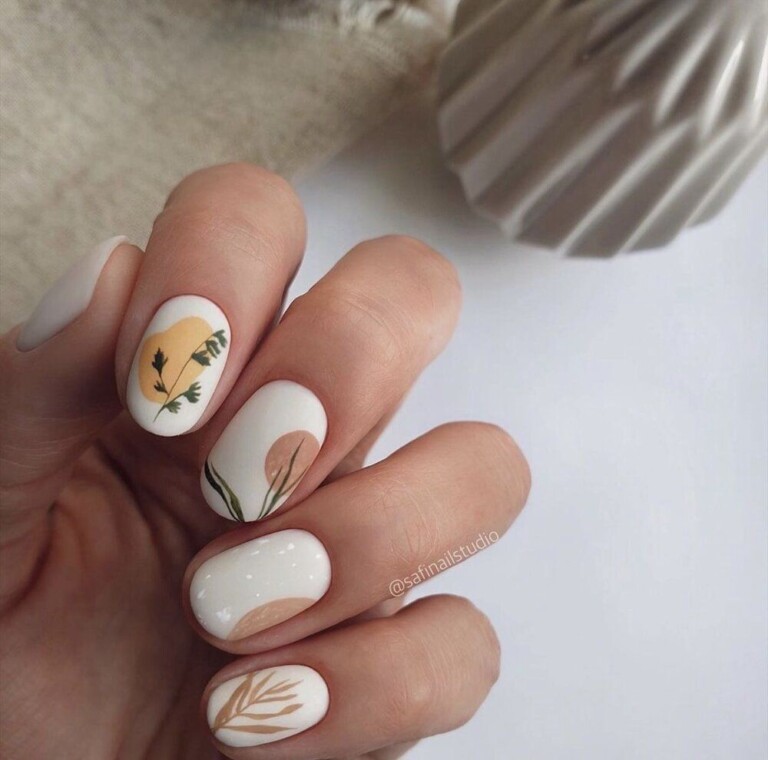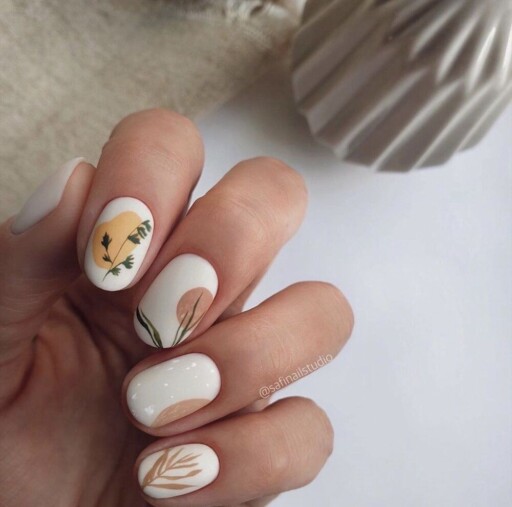 Pink Rainbow Nails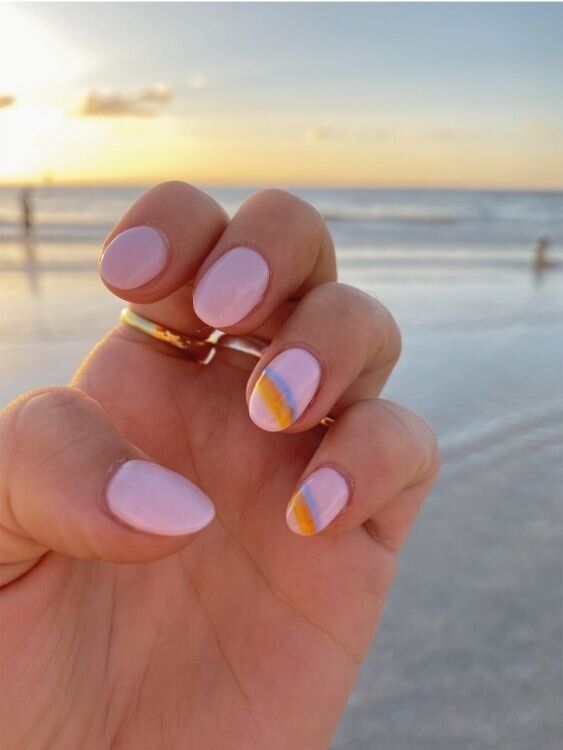 Blocks Of Neutral Color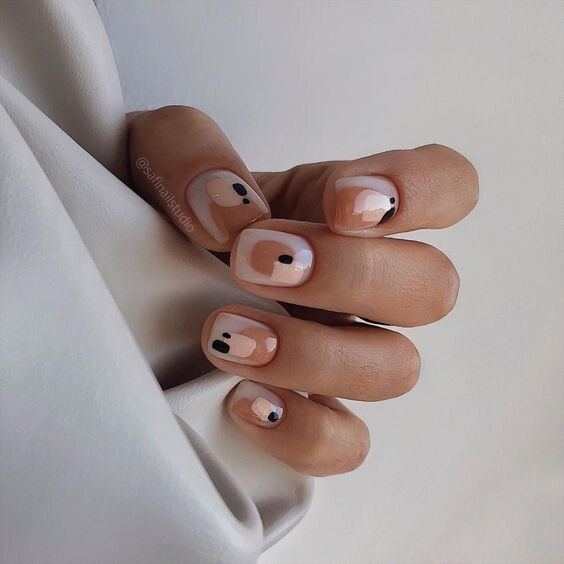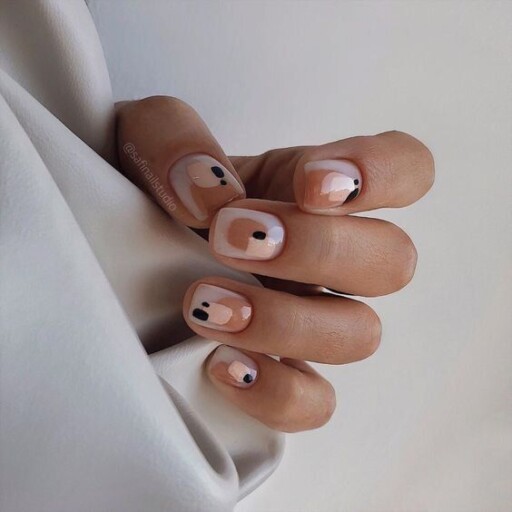 Short Cloud Nails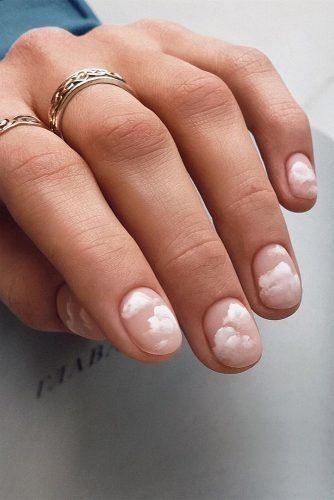 Sunflower Nails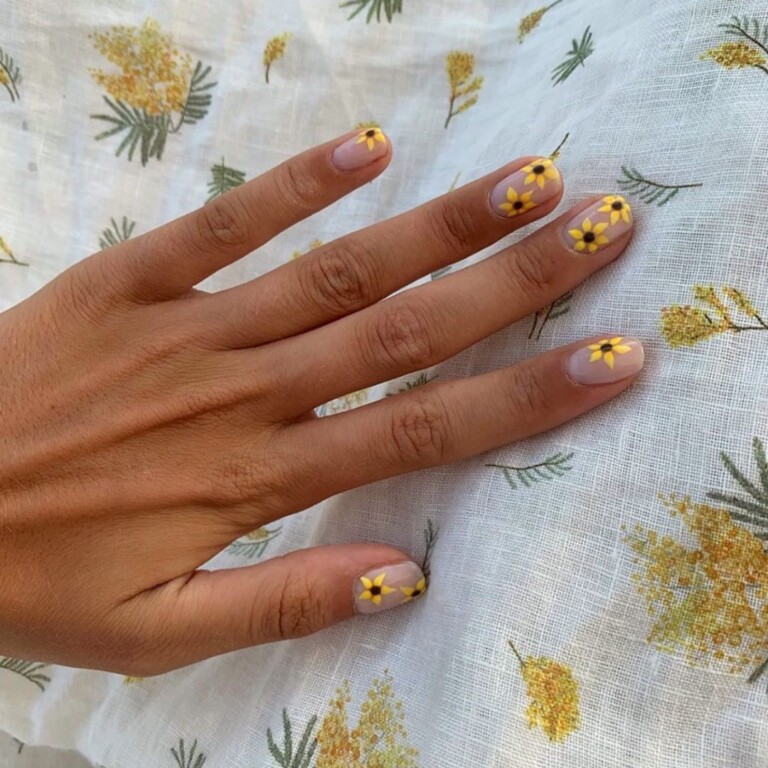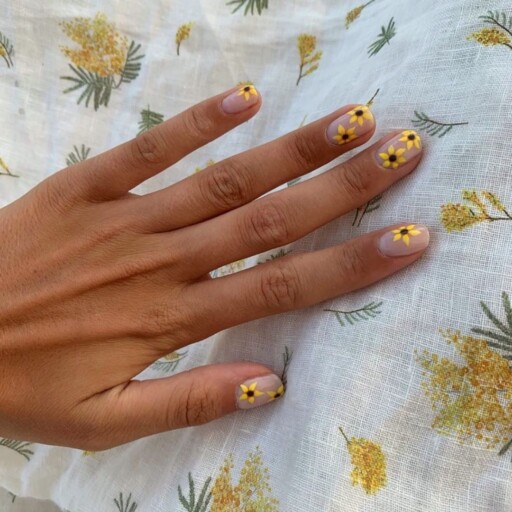 Painted Abstract Nails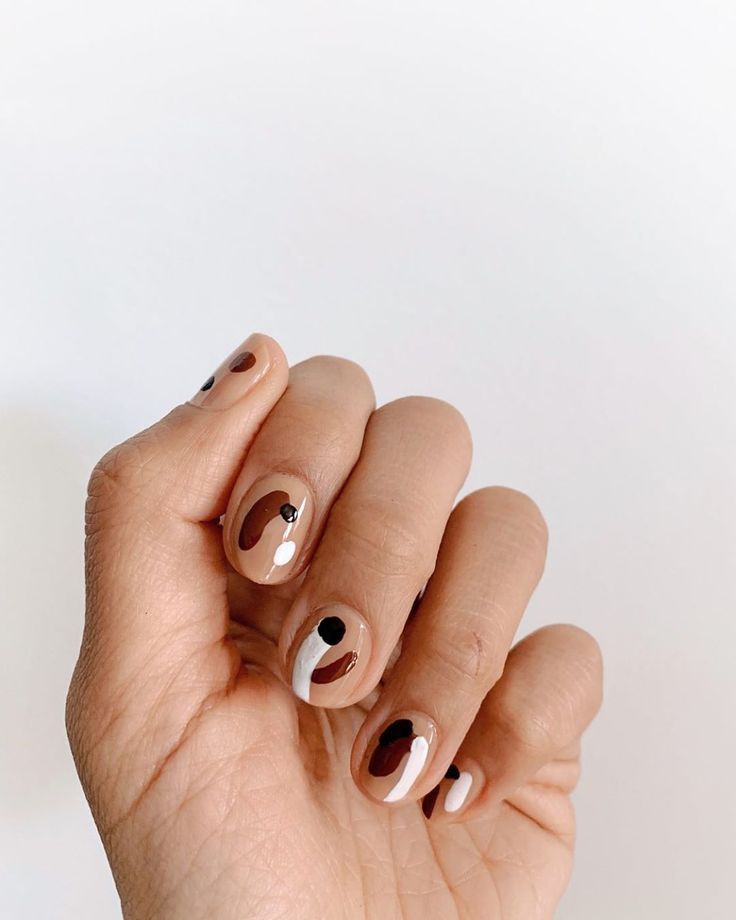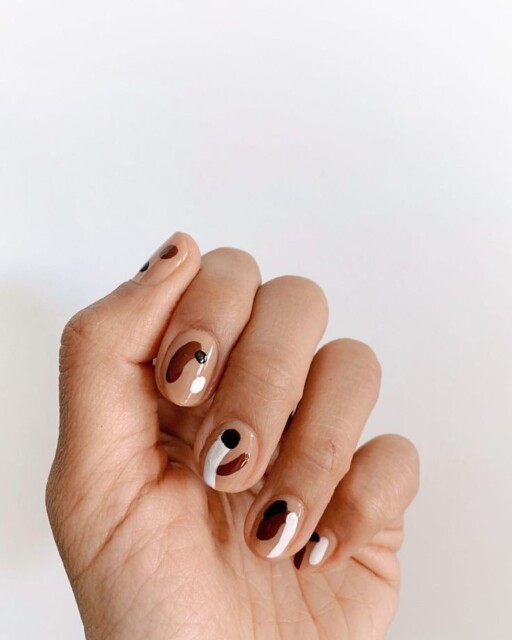 Pink & Yellow Designs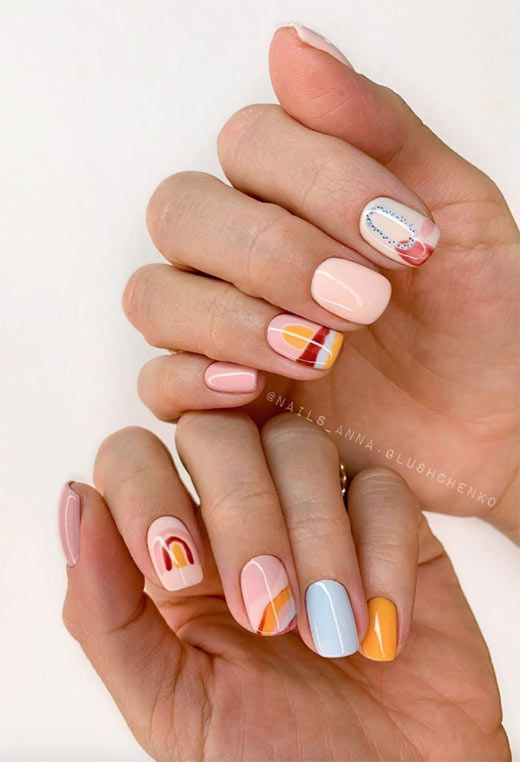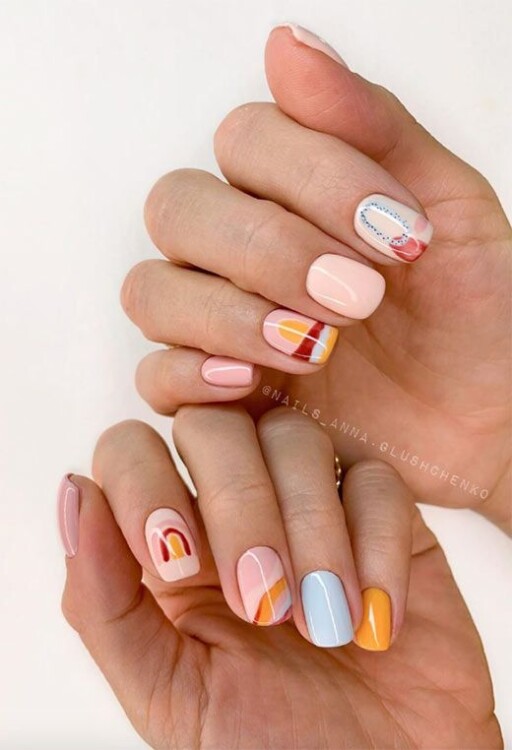 Yellow Fruit Design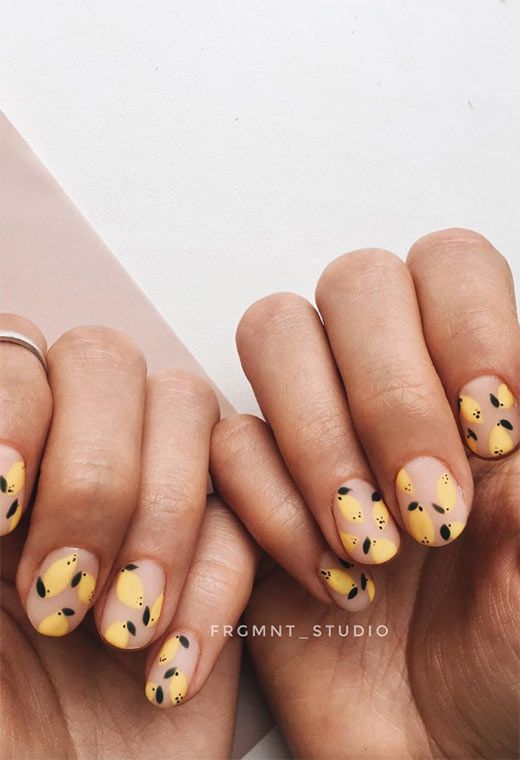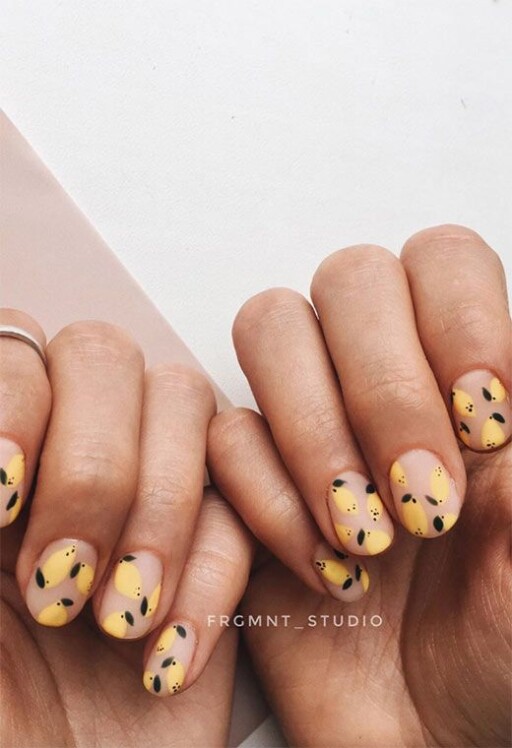 Abstract Swirl Design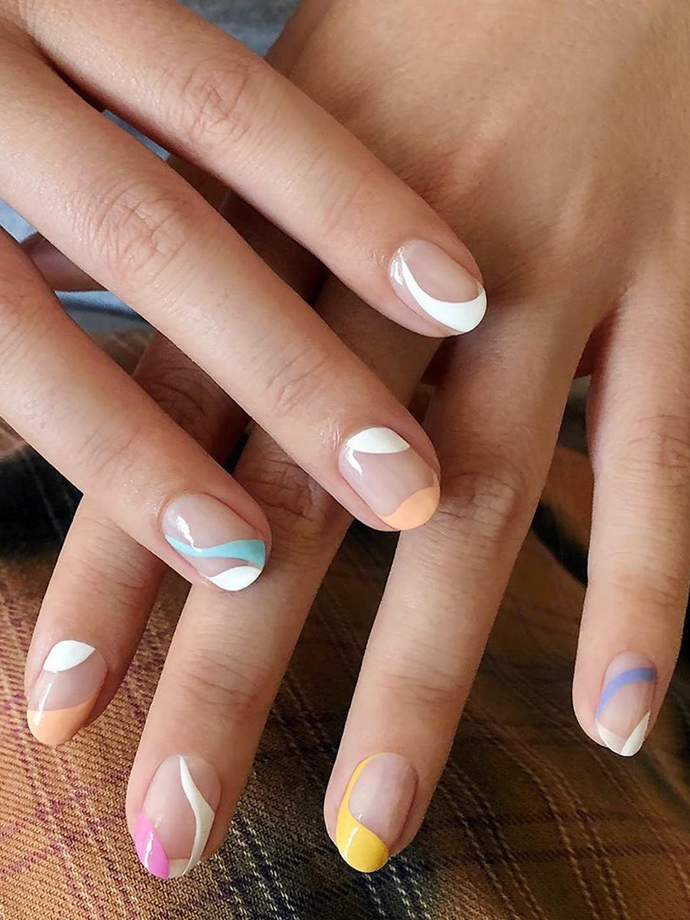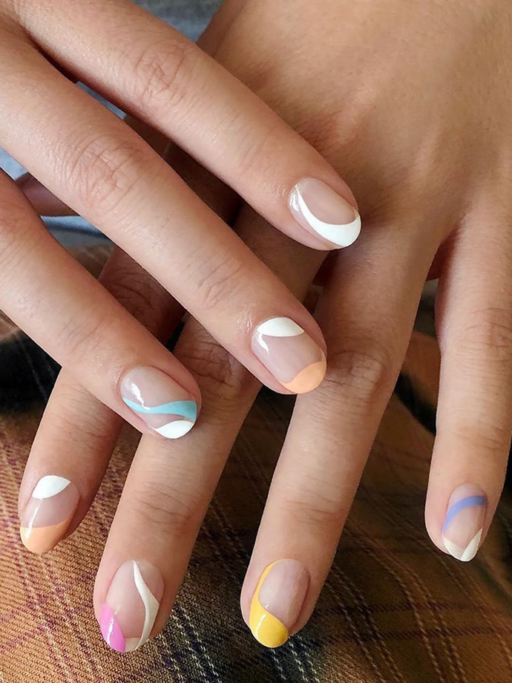 Evil Eye Design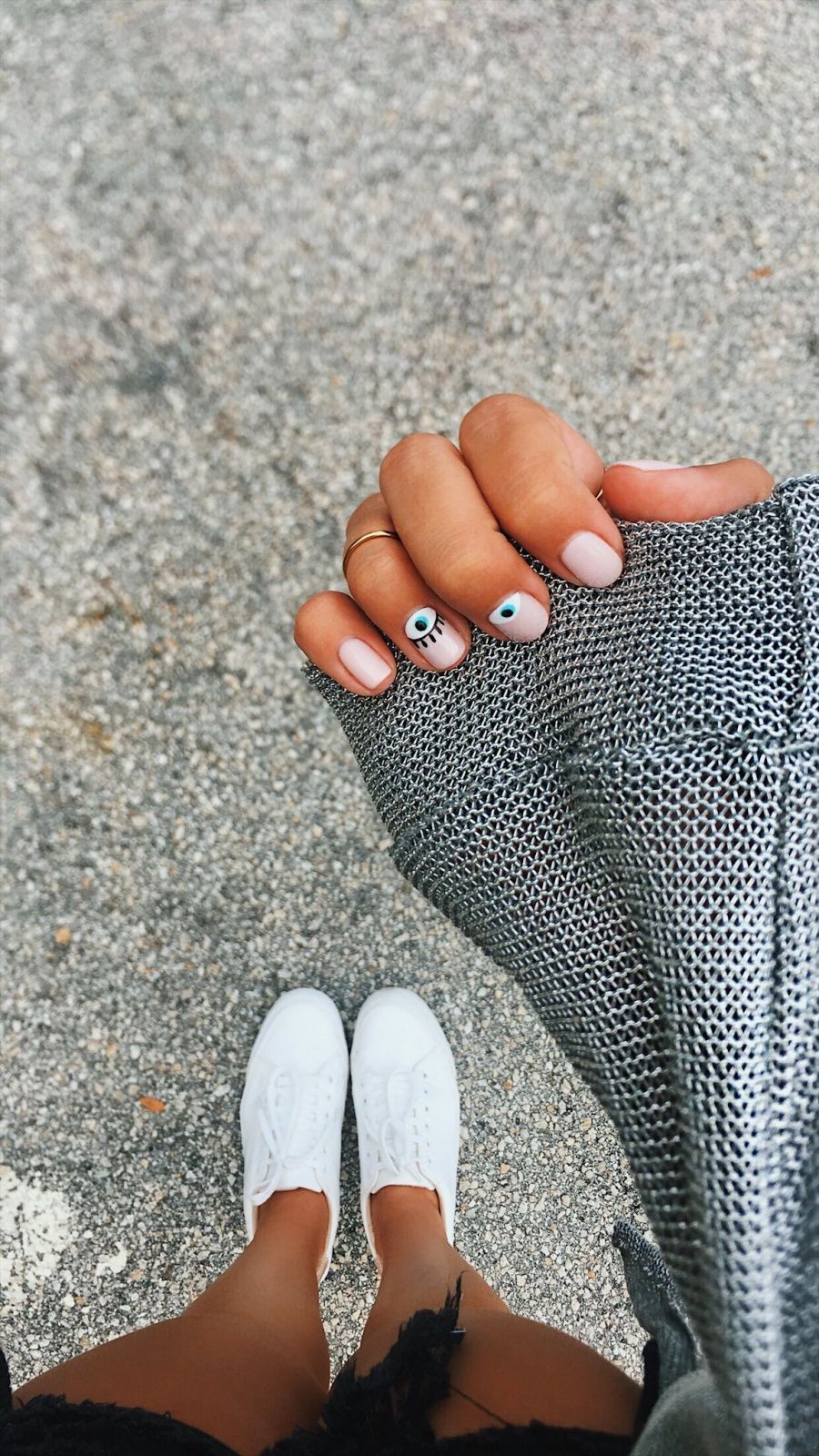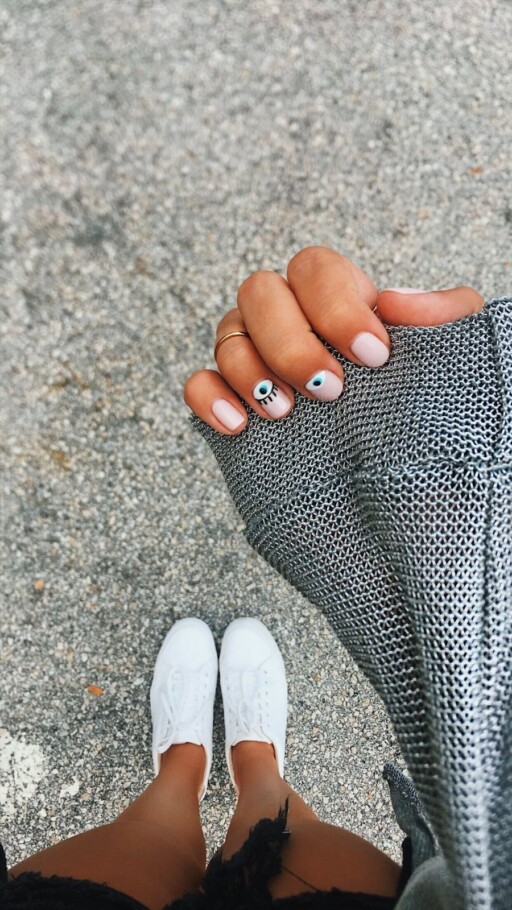 Daisy Nails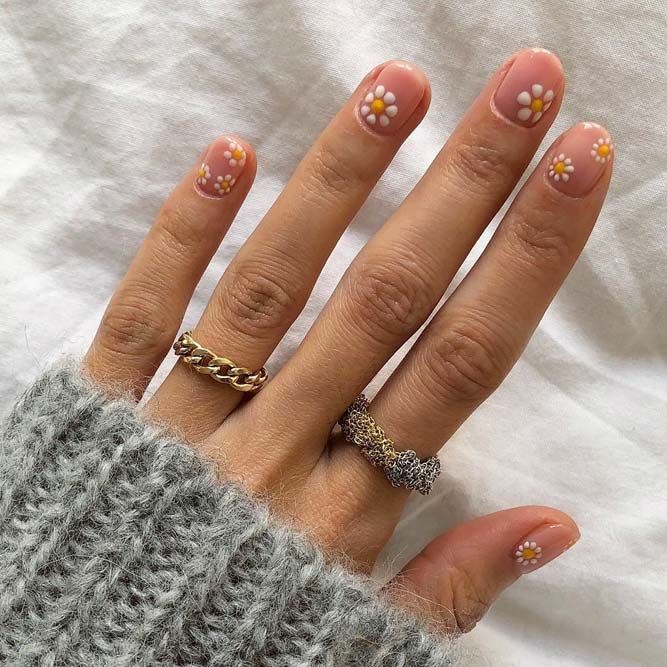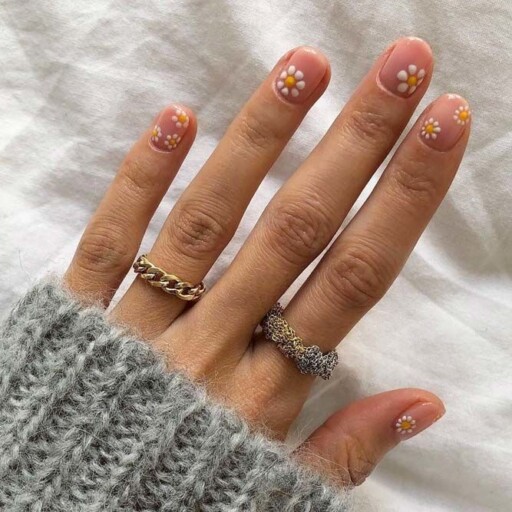 Blue & White Color Blocks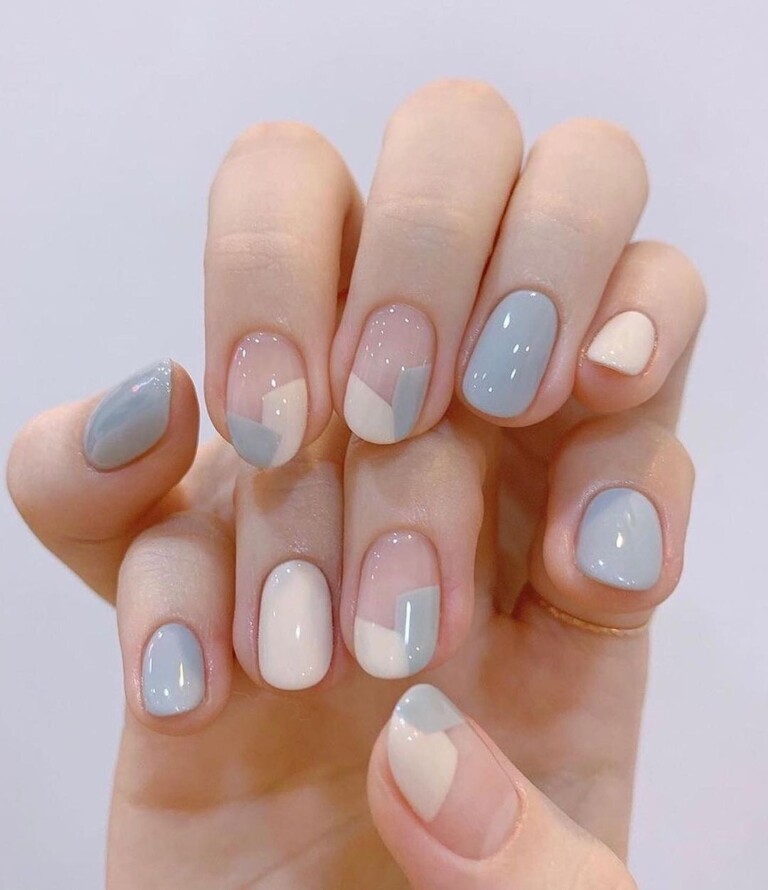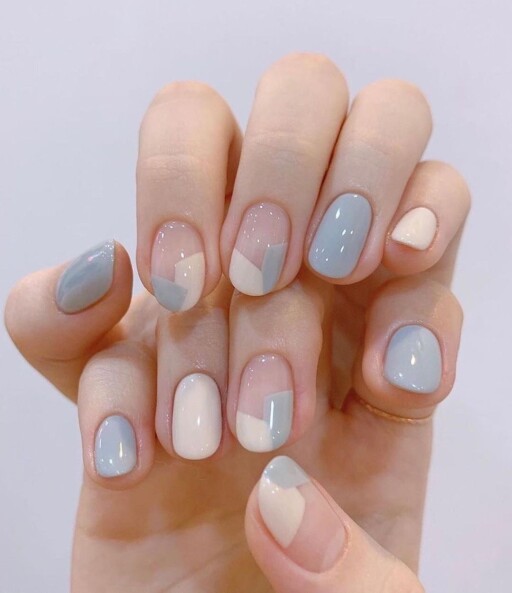 Multi-Colored Flowers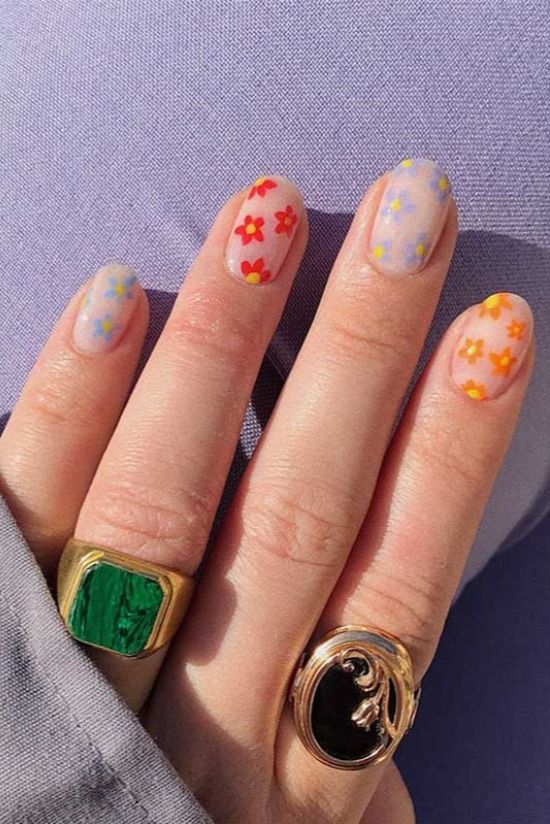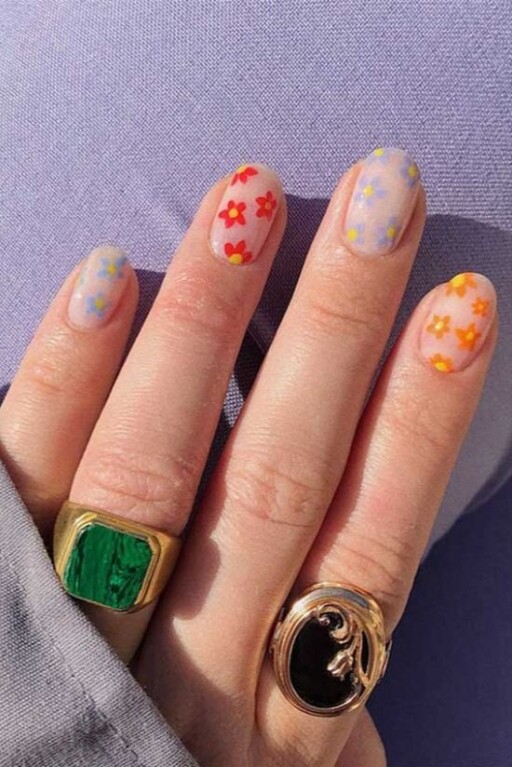 Colorful Swirls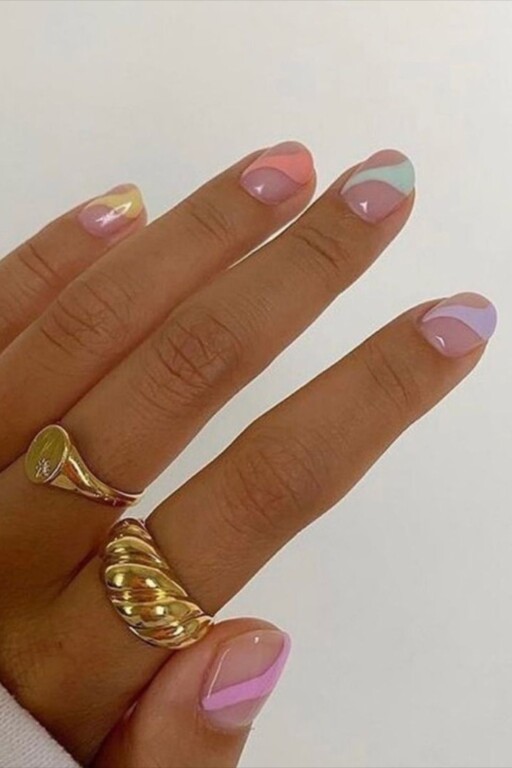 Stars & Clouds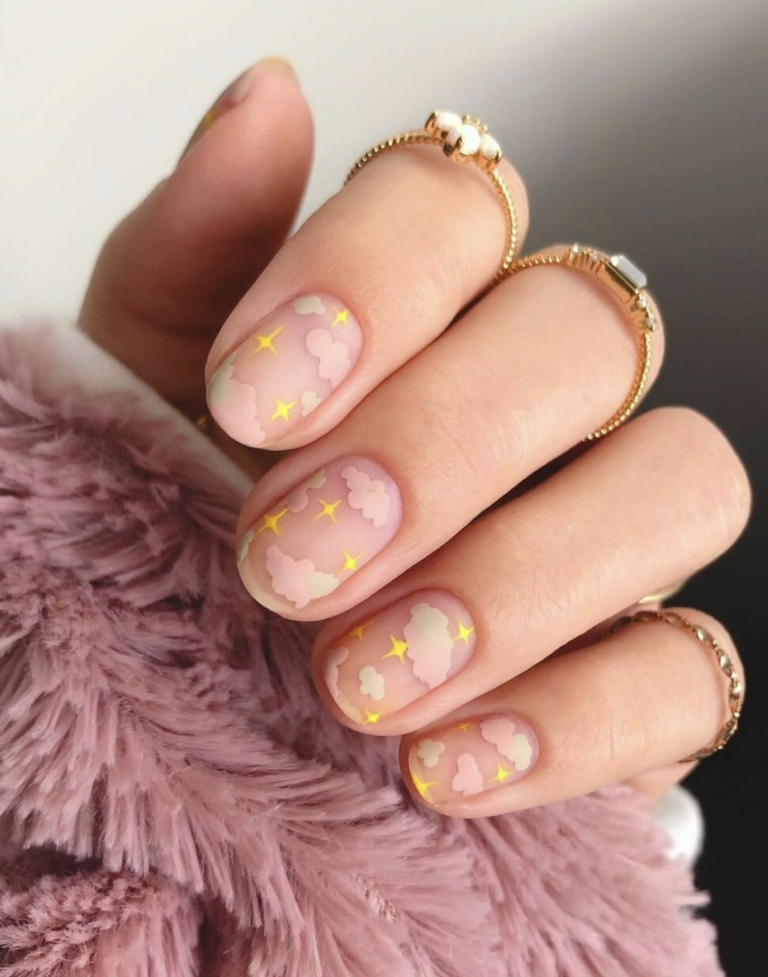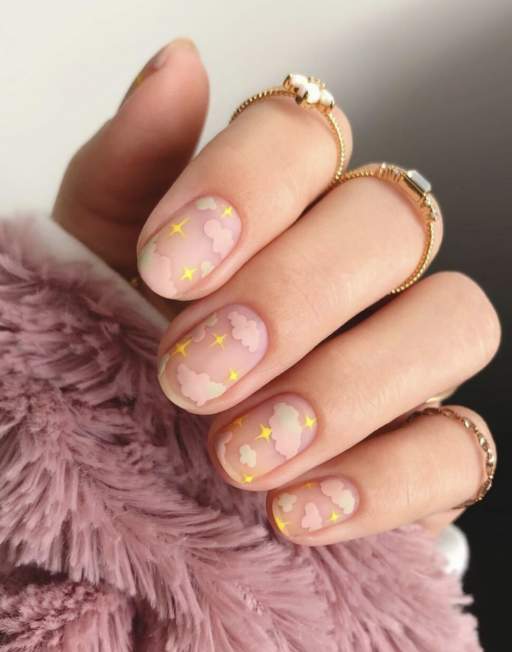 Peaches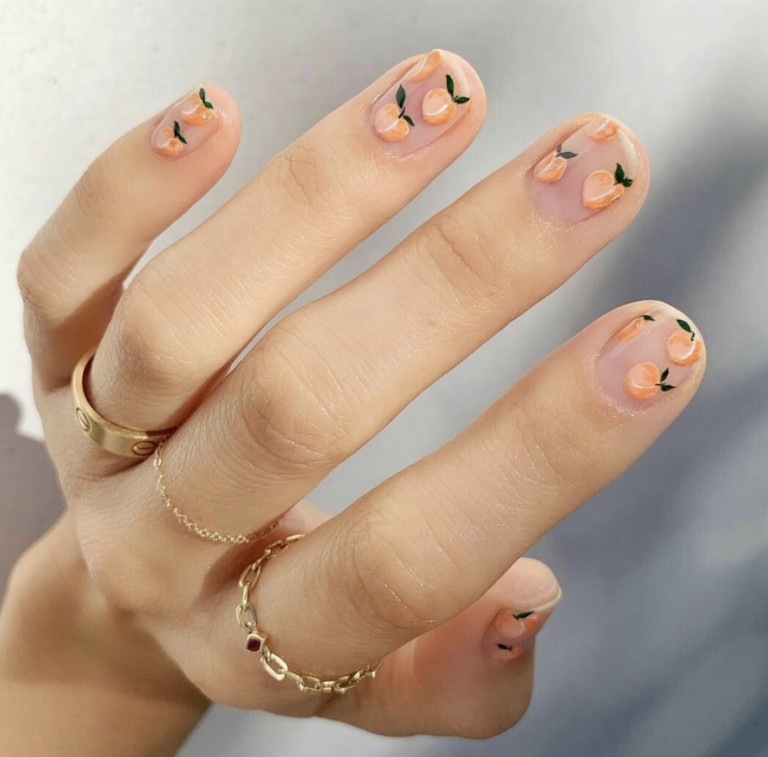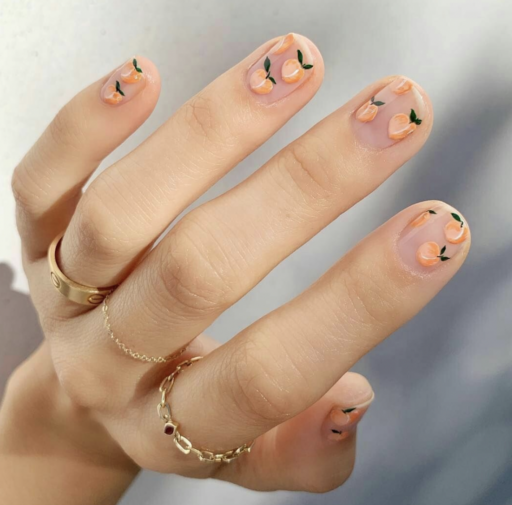 Various Fruit Design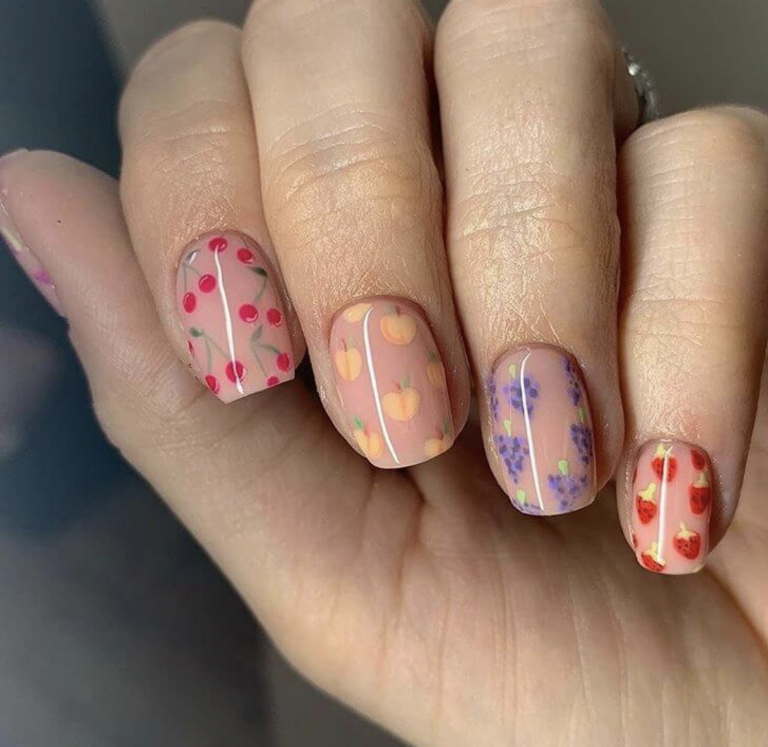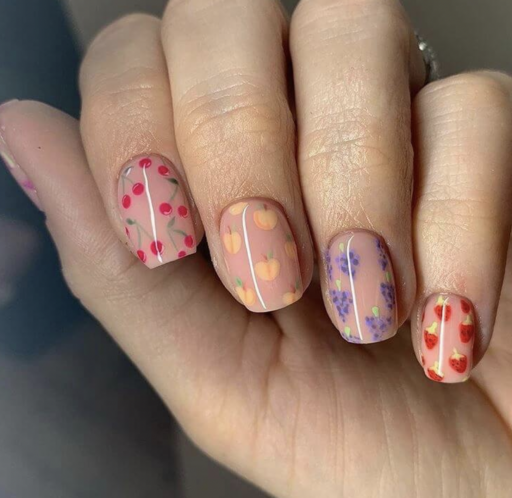 Gold Leaves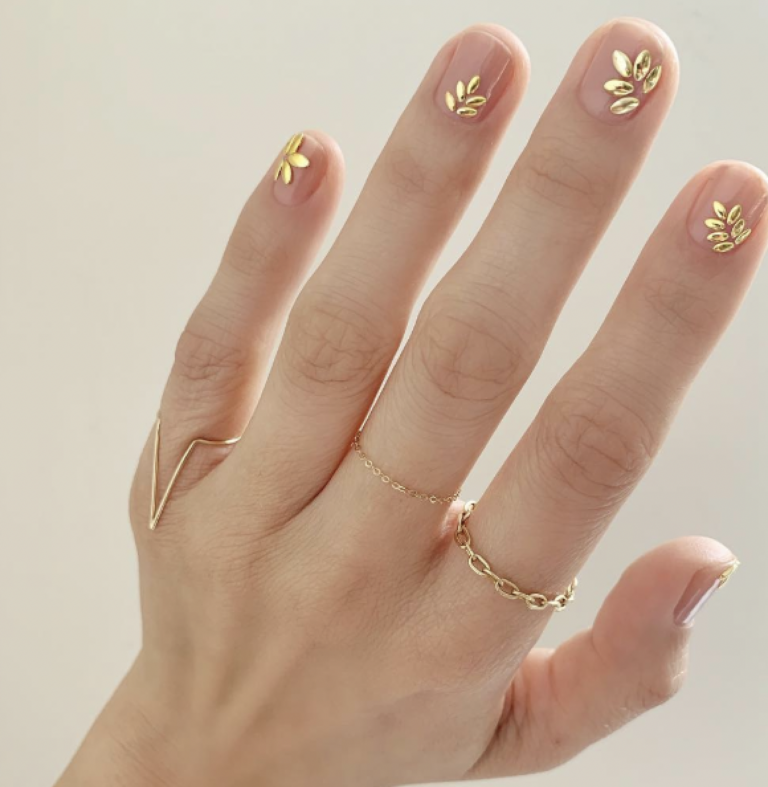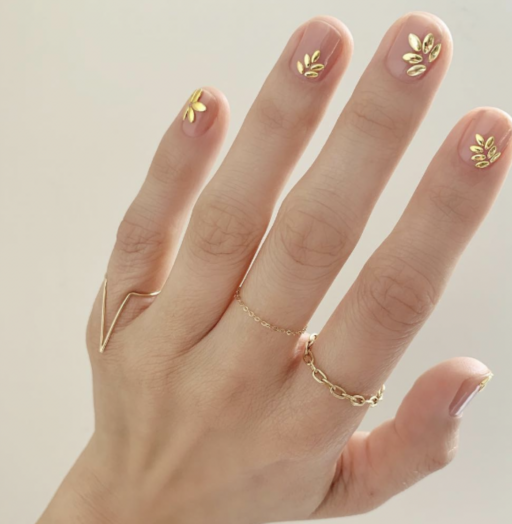 Yellow Smiley Faces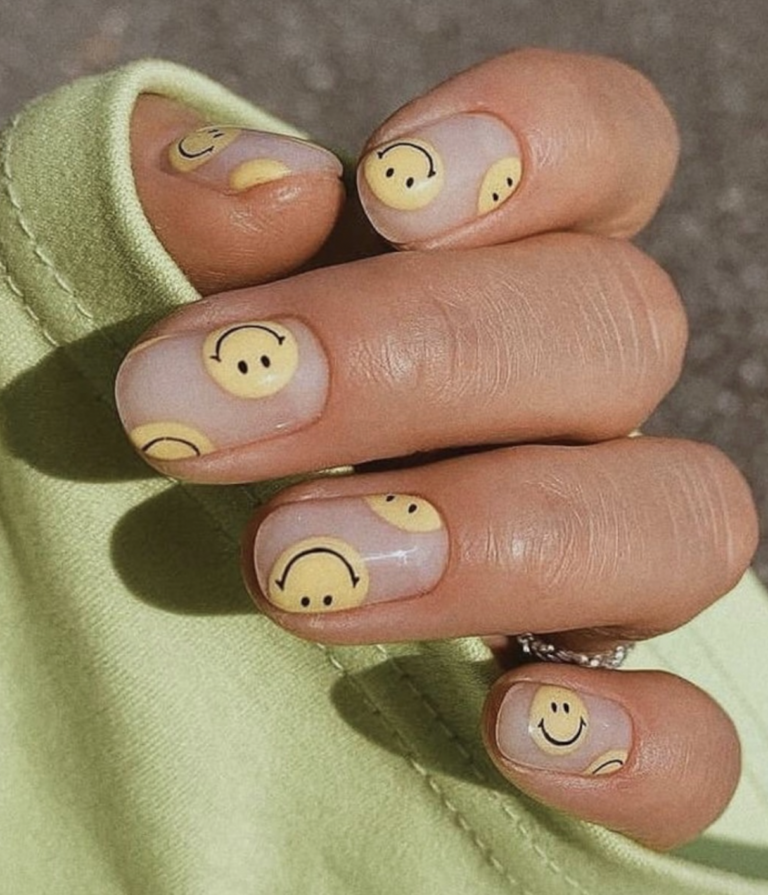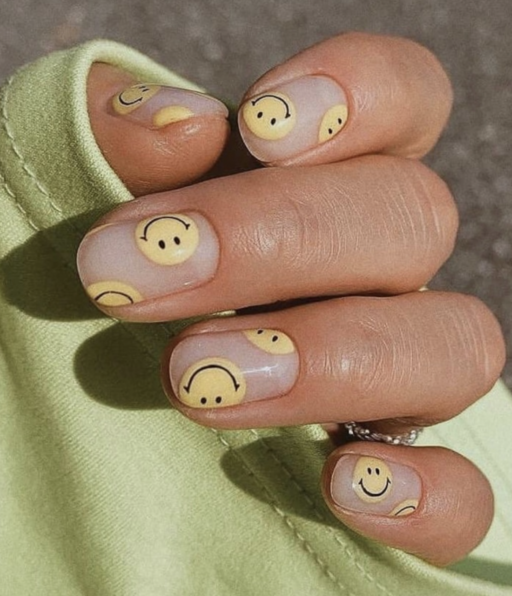 Abstract Faces Design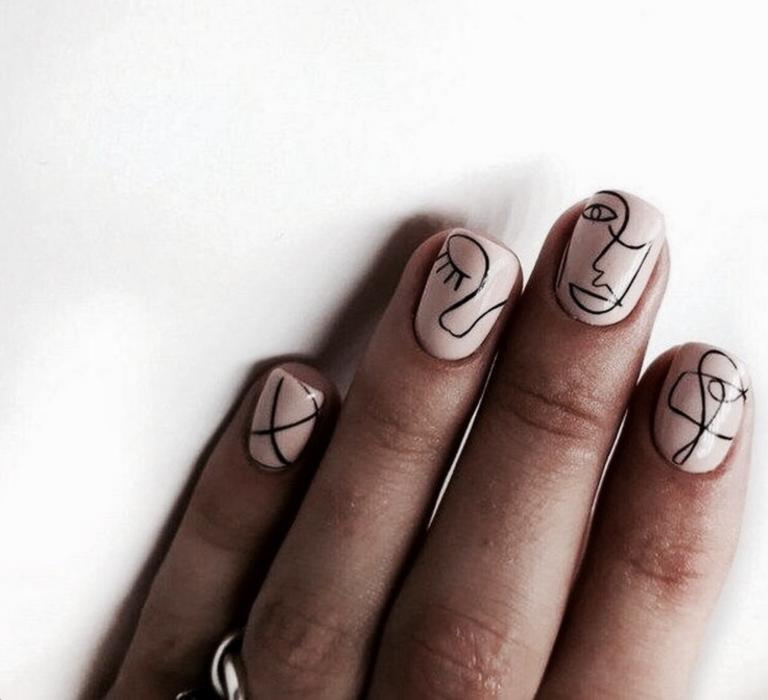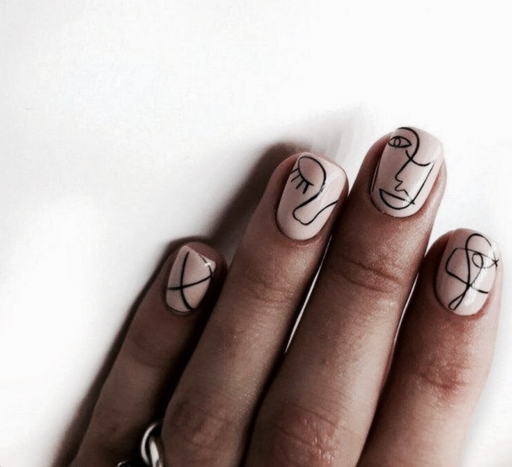 Abstract Color Blocks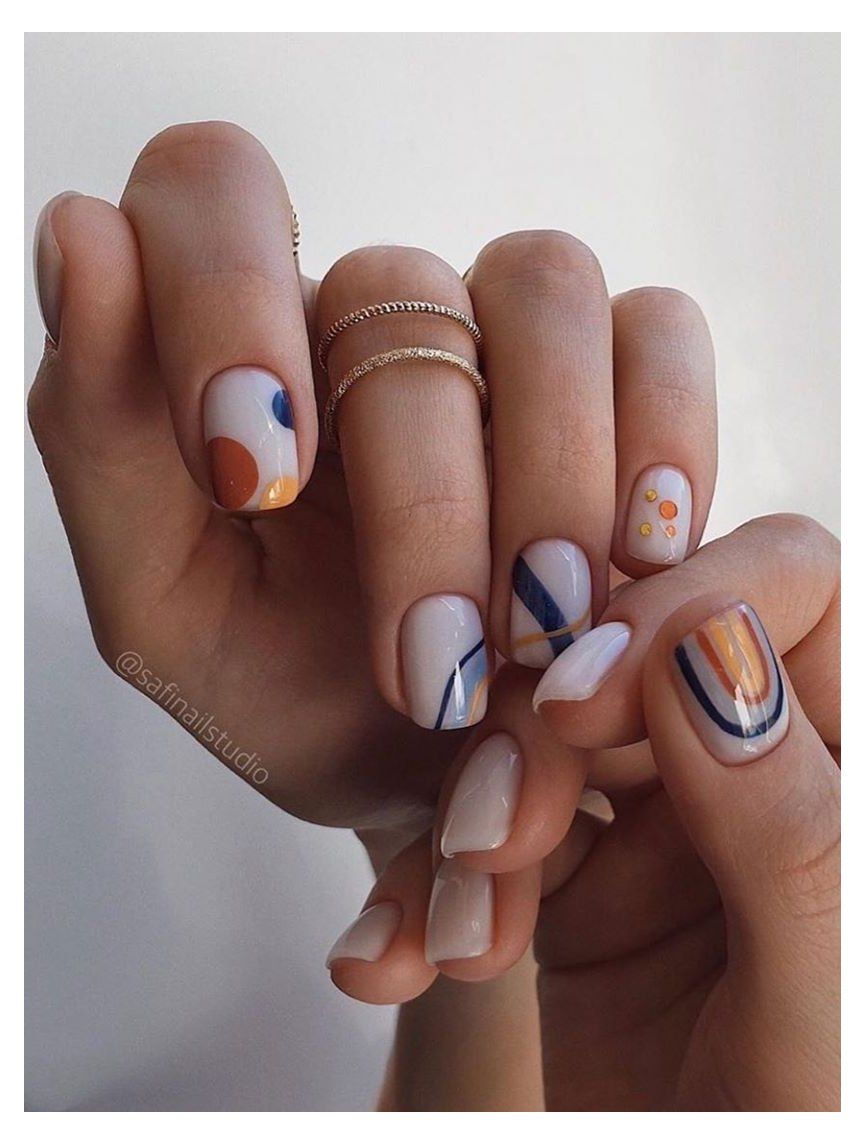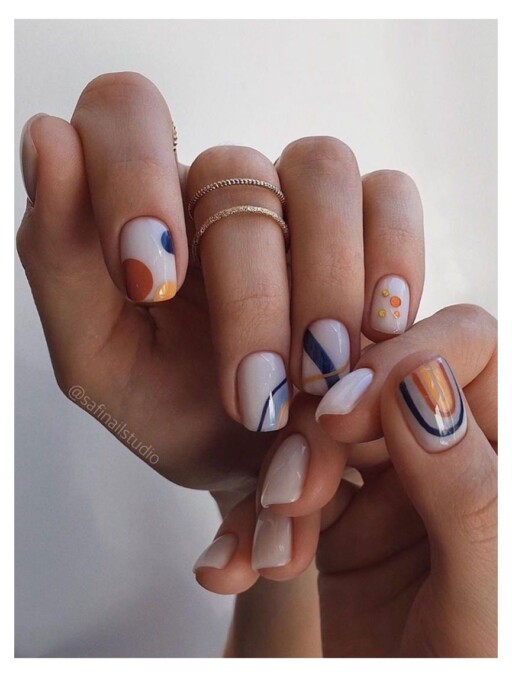 Yin & Yang Design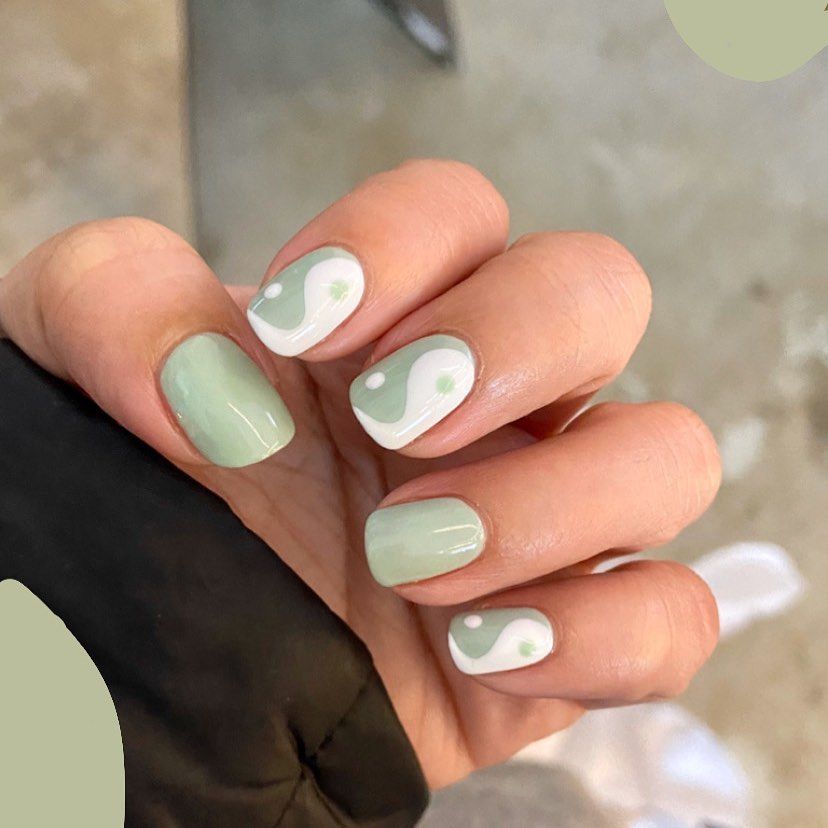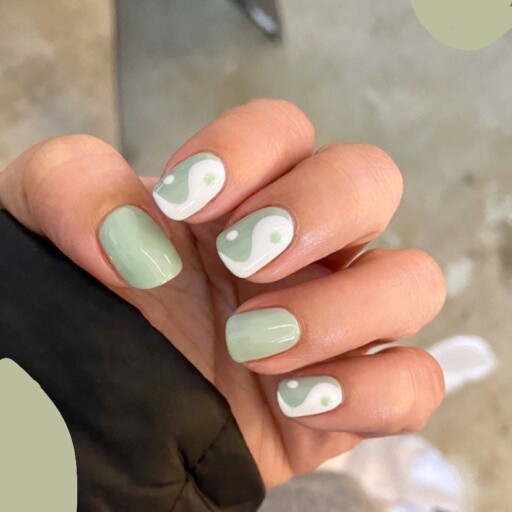 Blue & White Flower Nails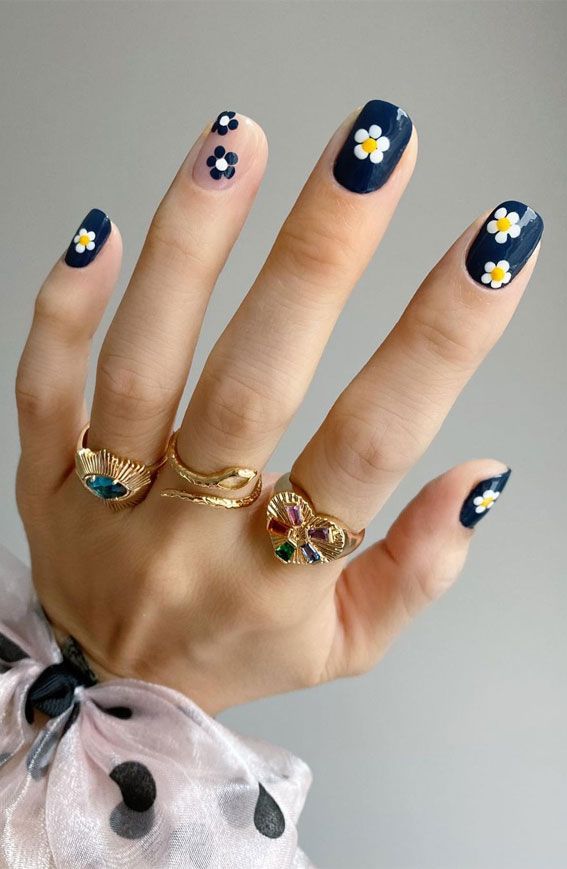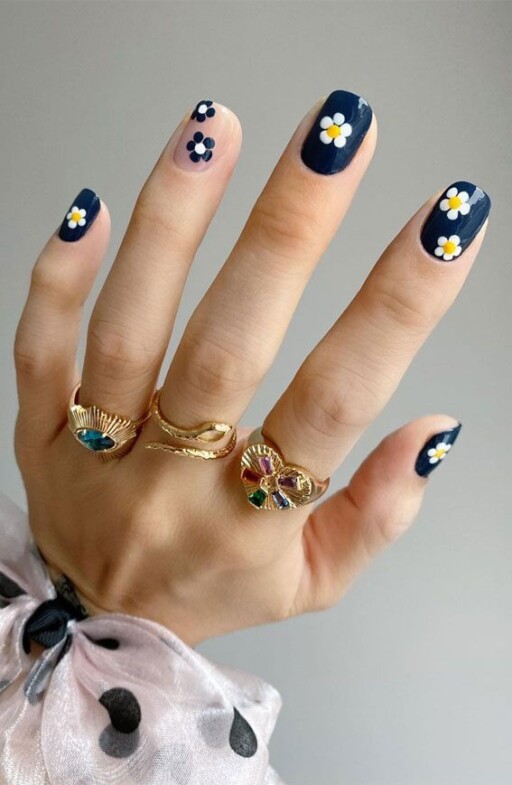 Muted Blue With Tiny Flowers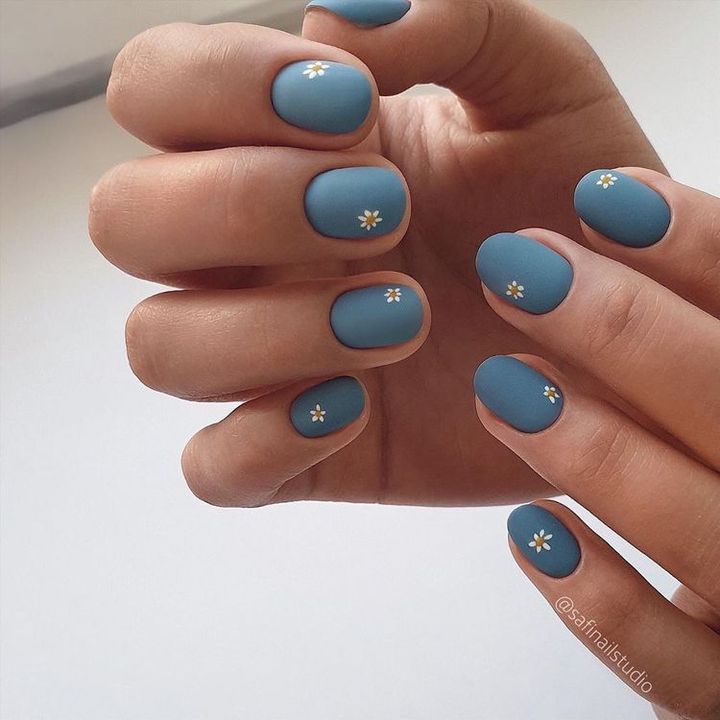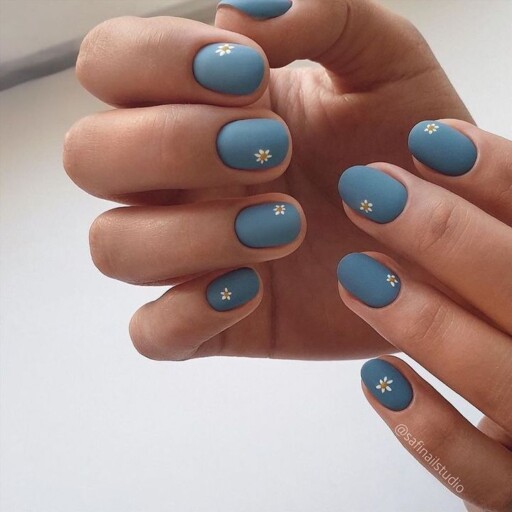 Neutral Caramel Swirls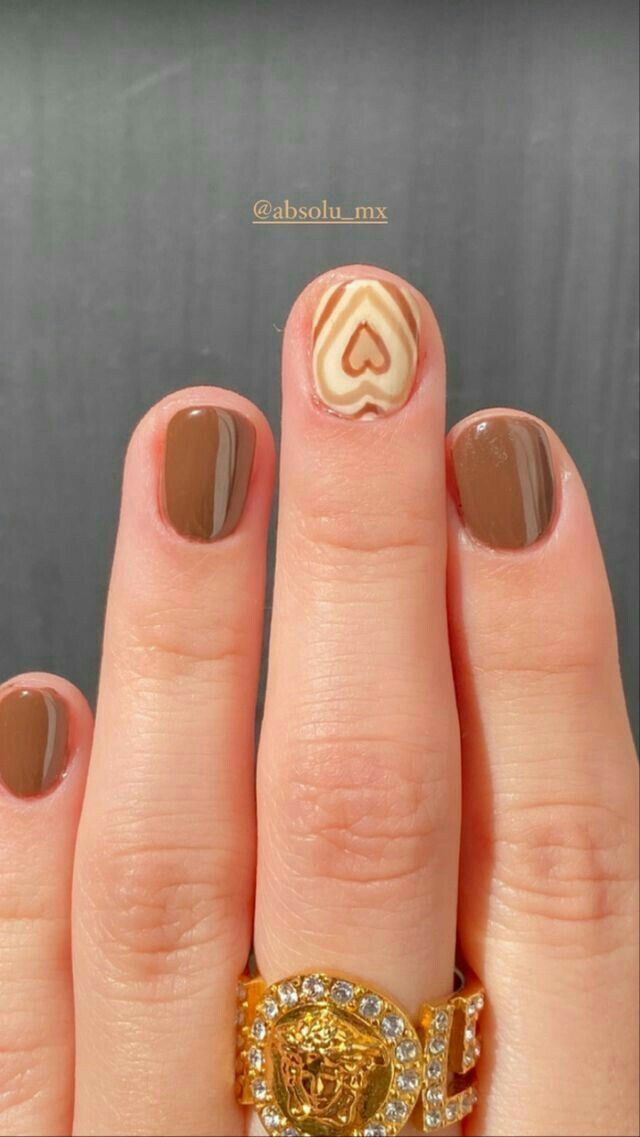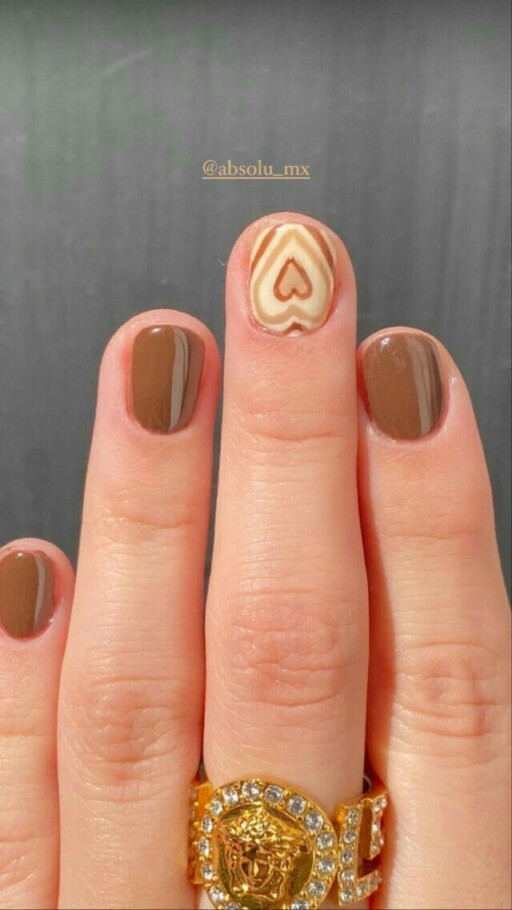 Dainty Flower Accents