I got so much great feedback on the Harry Potter wallpaper options I recently posted that I wanted to make a post specifically for each house, starting with Ravenclaw wallpaper options.
You might already know what house you fall into, but if you don't, check out the Pottermore quiz here. In my opinion, this is the best one. It's the older (and much longer) quiz that isn't available on the official site anymore, but independent websites have re-created it exactly to get the best results.
Ravenclaw values intelligence, wisdom, learning, and wit. Traditional Ravenclaws are clever and creative. According to J.K. Rowling, Ravenclaw is the house that represents that element of air, so Ravenclaw's tend to love knowledge, anything mental or logical, and everything to do with the sky.
Most Ravenclaws are also a bit competitive when it comes to academic achievement. They enjoy doing well, but they can be a bit quirky and odd, probably because they're so smart.
The colors of Ravenclaw are shown as blue and silver or blue and bronze, depending on which movie/artwork you're paying attention to.
If you do already know what house you fall into, then you might enjoy incorporating elements of the house into your life. I love adding touches of the houses to my home decor, my notebooks, my outfits, and even using the house wallpapers on my iPhone.
I complied a bunch of Ravenclaw wallpaper options for your phone today that are trendy and fun! Some of these Ravenclaw wallpaper downloads are very obviously Ravenclaw, while others are more subtle and focus on the colors and interests of the house.
Other house wallpaper options:
Ravenclaw Wallpaper:
Here are my favorite 30+ Ravenclaw wallpaper options for your iPhone!
To save any wallpaper option, simply hold the picture down on your phone and click "save to library." You can then go into your settings and select a lock scree and/or a home screen.
32. Common Room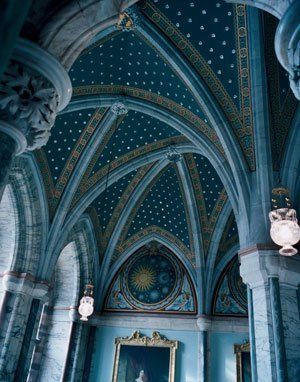 We never get to see the Ravenclaw common room (either in the movies or in the books) but I imagine it looks something like this. I love this astronomy-inspired Ravenclaw wallpaper!
31. Astronomy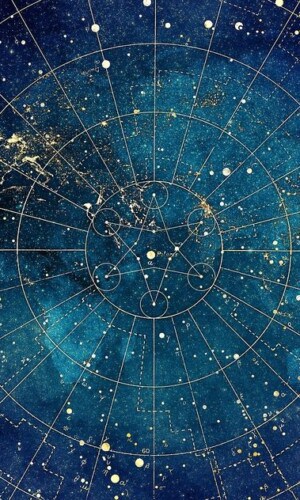 If you're a fan of the stars, as many Ravenclaws are, then you'll love this wallpaper. I'm really into astrology, so I love how this wallpaper doubles as a Ravenclaw and astrology inspired piece. It's perfect for your lock screen or home screen.
30. Clean Ravenclaw Wallpaper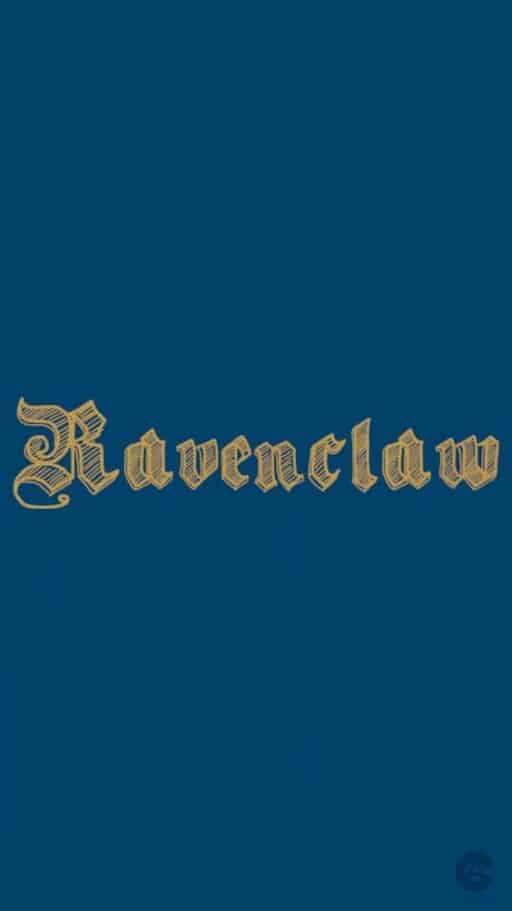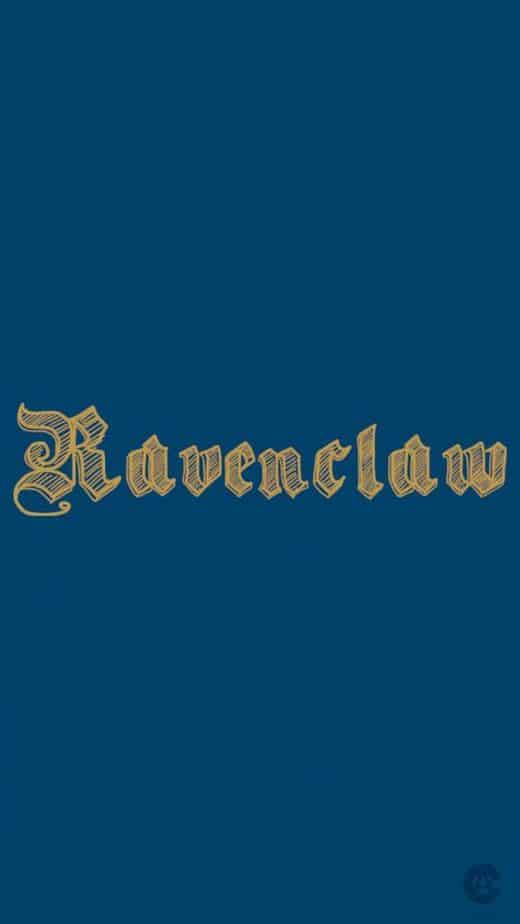 This is a simple Ravenclaw wallpaper for anyone who is pretty clear as to what house they're in. I also think the color of this wallpaper is super pretty!
29. Books & Knowledge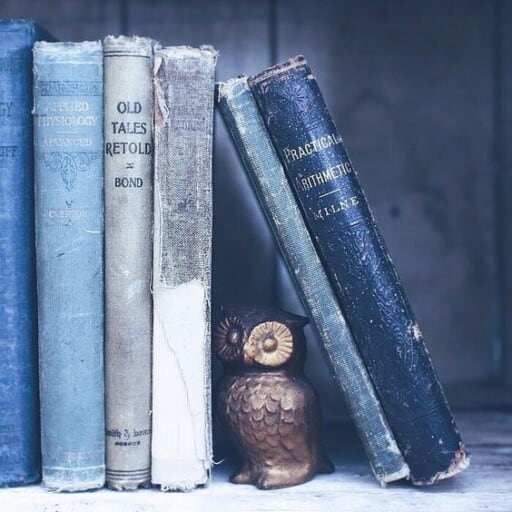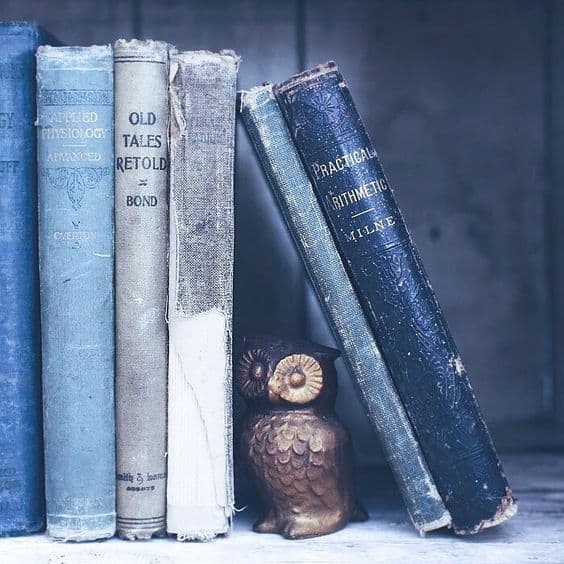 If you're the bookish type and love owls then this Ravenclaw wallpaper is just too darling. I love using this wallpaper as my lock screen! There's something about the subtle Ravenclaw wallpapers that are more of an aesthetic; they make me feel like I'm in the house.
Related: The Ultimate Dark Academia Aesthetic Starter Pack
28. Ravenclaw Clock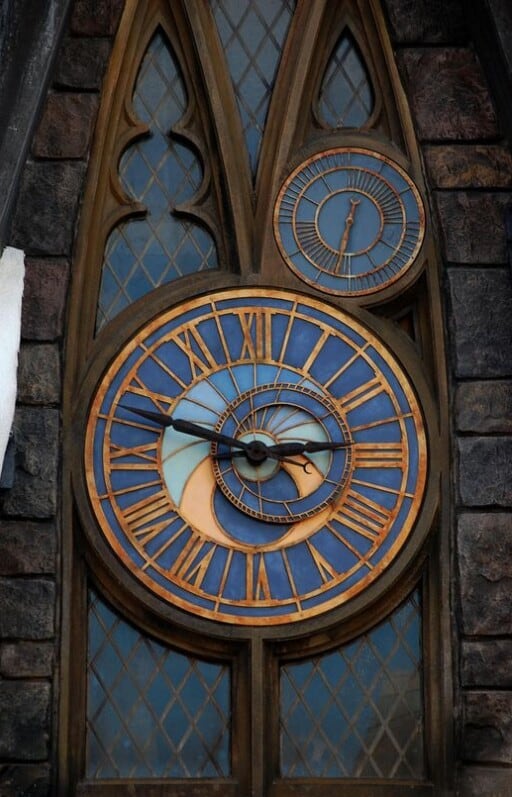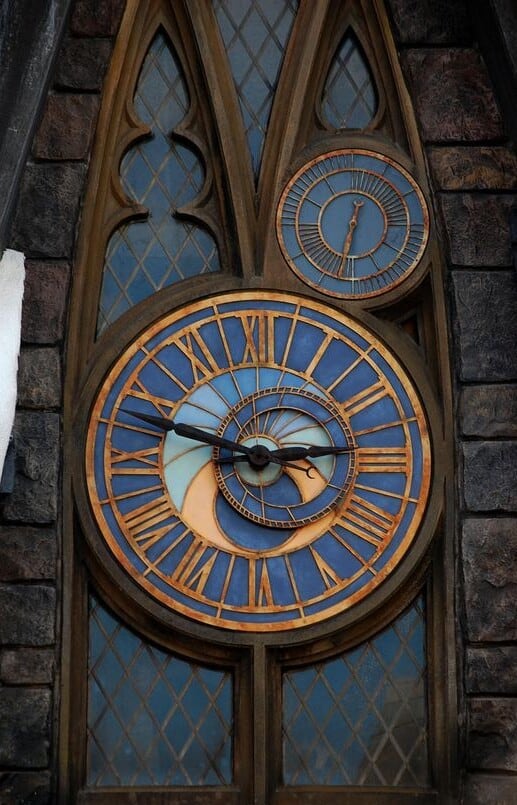 I feel like this clock would totally fit in at Hogwarts. It's definitely Ravenclaw-inspired but is the perfect subtle wallpaper! It's also a gorgeous photo architecturally.
27. Ravenclaw Common Room Pt. 2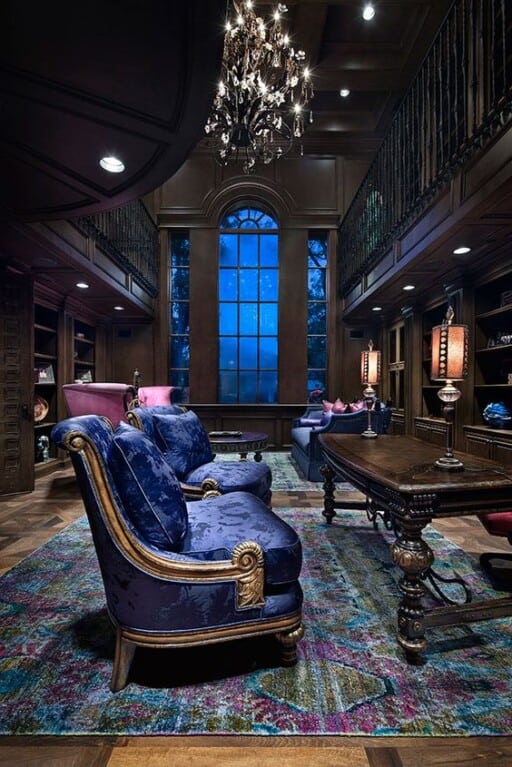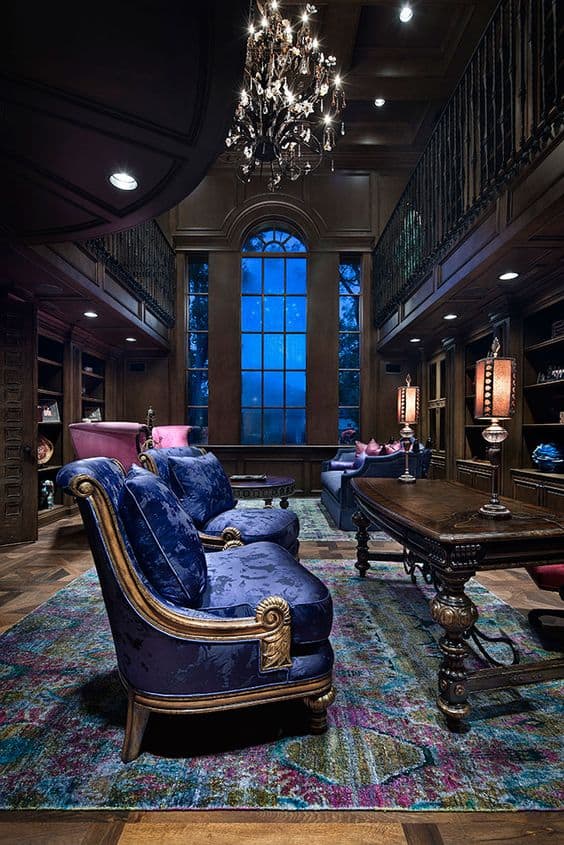 This room looks so cozy and quintessentially Ravenclaw. It's another shot of what the common room could look like. I feel like Ravenclaw is pretty opulent and this fits in perfectly!
26. Blue & Gold Design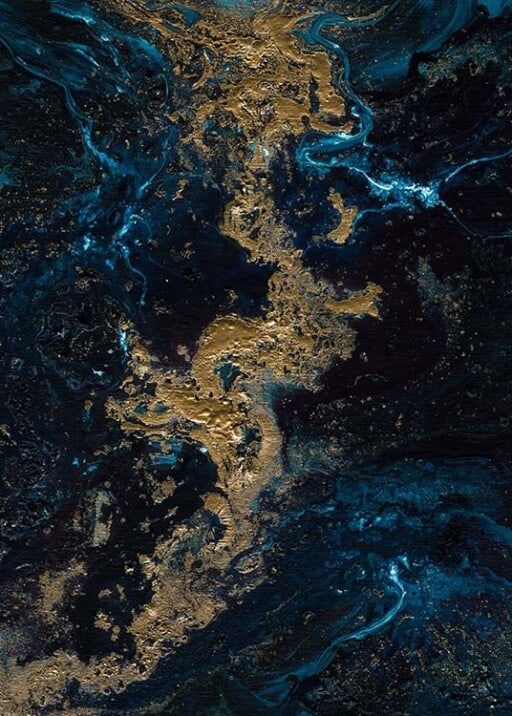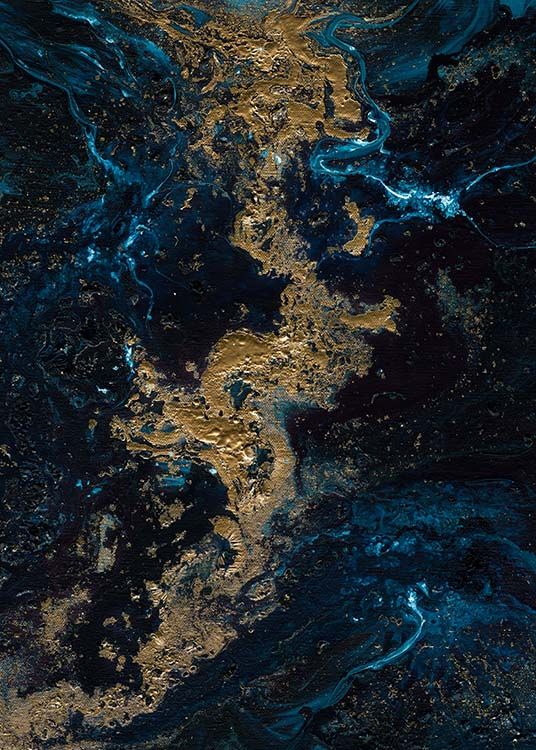 I love this blue and gold design wallpaper if you're looking for a subtle nod to Ravenclaw. It looks great on both my lock screen and home screen!
25. Harry Potter Bookshelf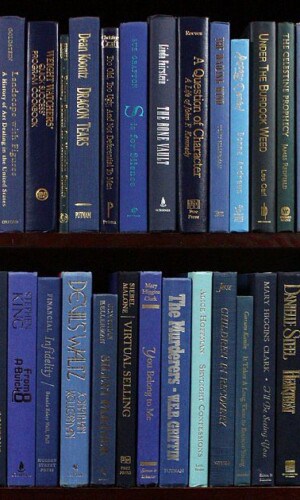 If you love knowledge and even the scholar aesthetic, you'll enjoy seeing this Ravenclaw wallpaper every time you open your phone.
24. Ravenclaw Motto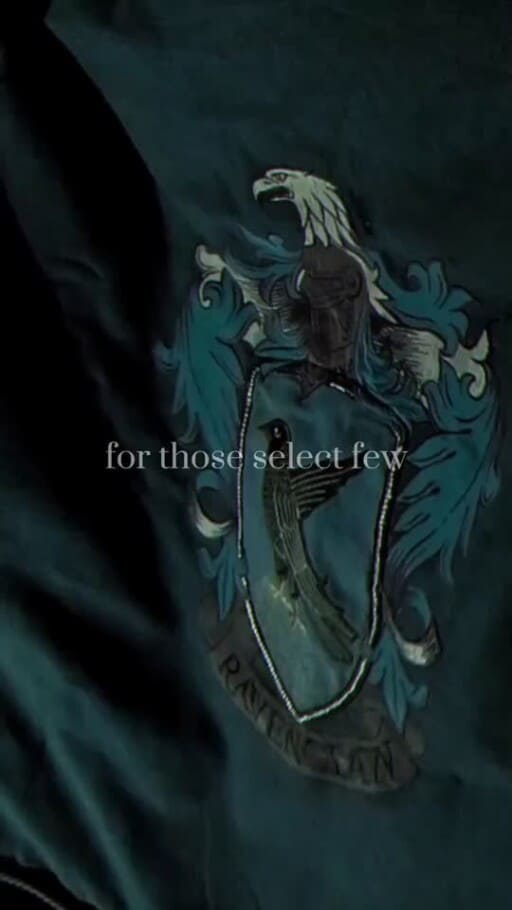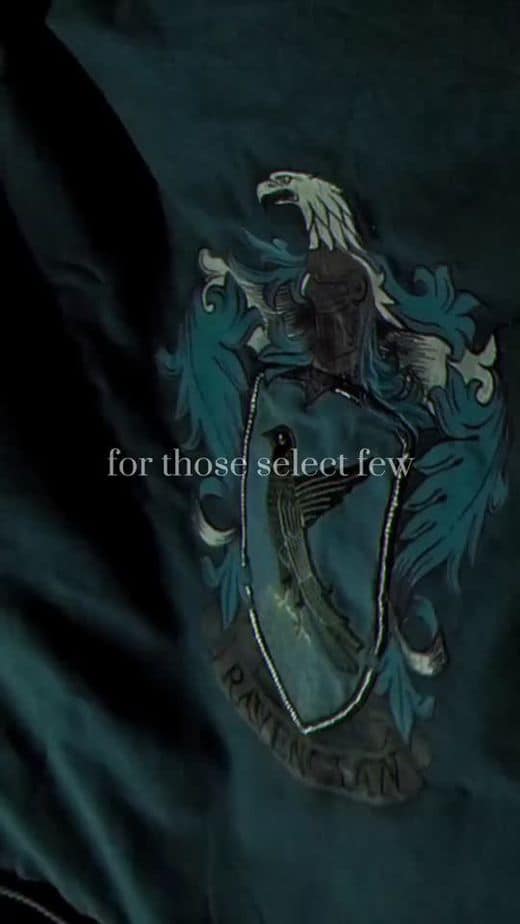 There are a few different Ravenclaw mottos but I really love this one. It totally embodies the vibe of the house! It's also a bit mystical.
23. Ravenclaw Student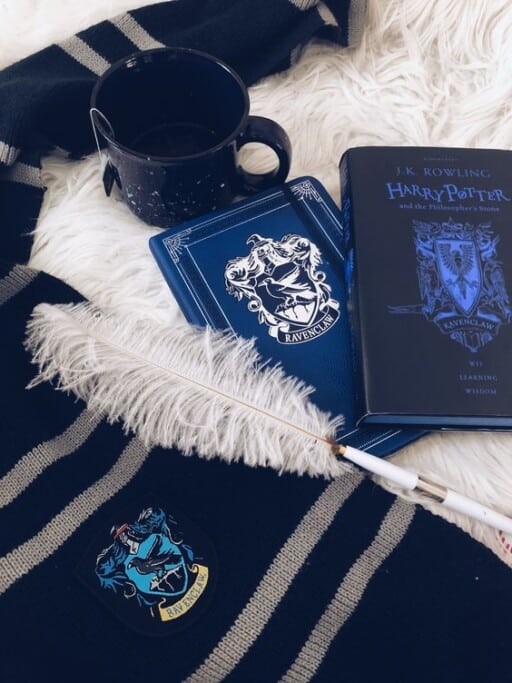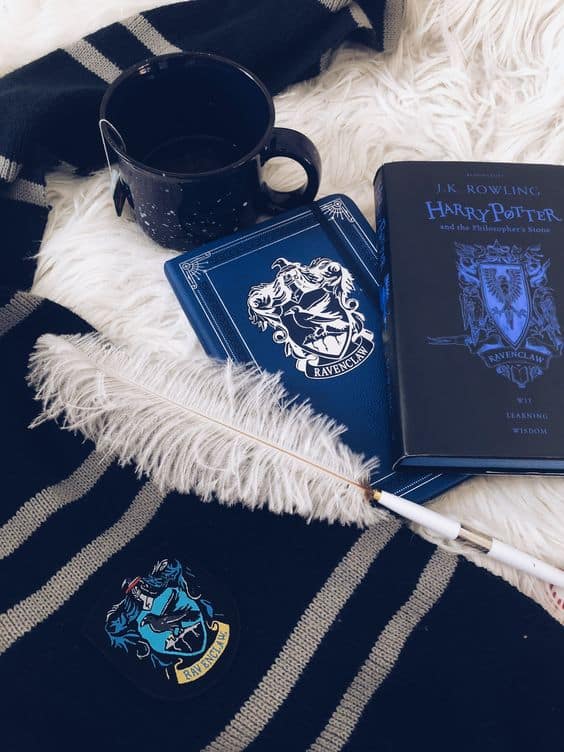 This flat lay looks like the perfect cozy day to me. This is what I wish all of my days looked like! I imagine that Ravenclaw students spend more time in a studious atmosphere than anyone else, so this wallpaper really is perfect.
Related: 28+ Harry Potter Outfit Ideas For Every Day Style
22. The Ravenclaw Symbol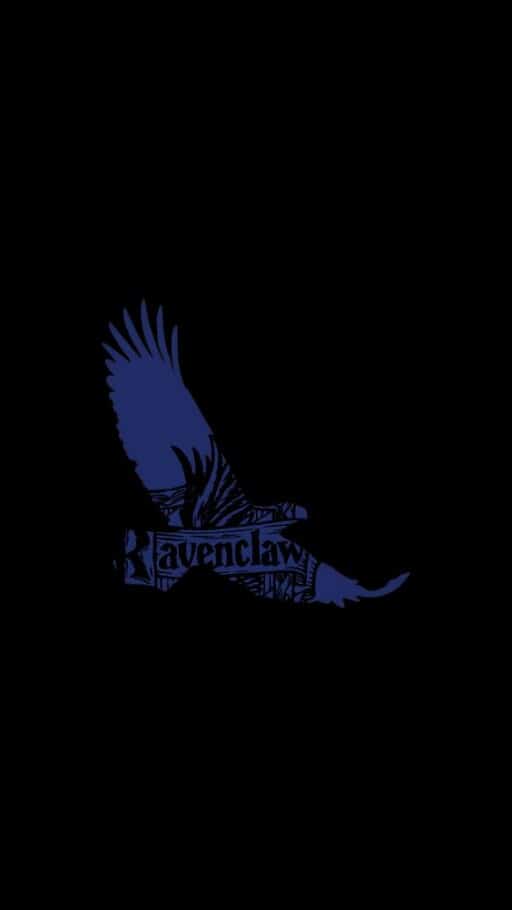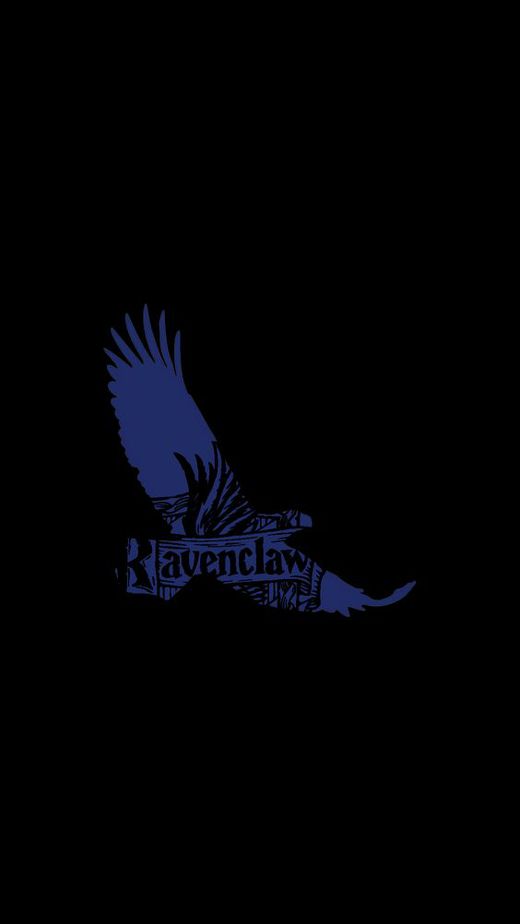 I love this simple wallpaper and find that it totally fits in with the Ravenclaw vibe. It's definitely a quintessential Harry Potter piece.
21. Ravenclaw Wallpaper Badge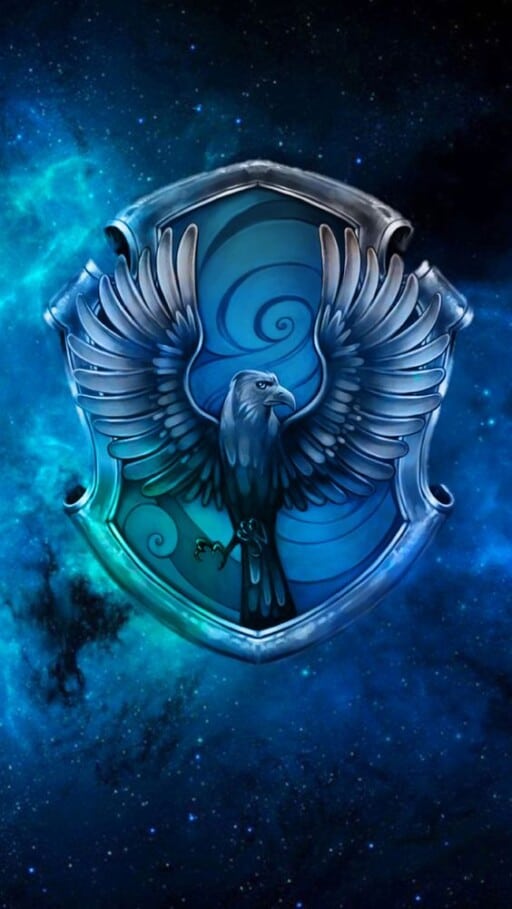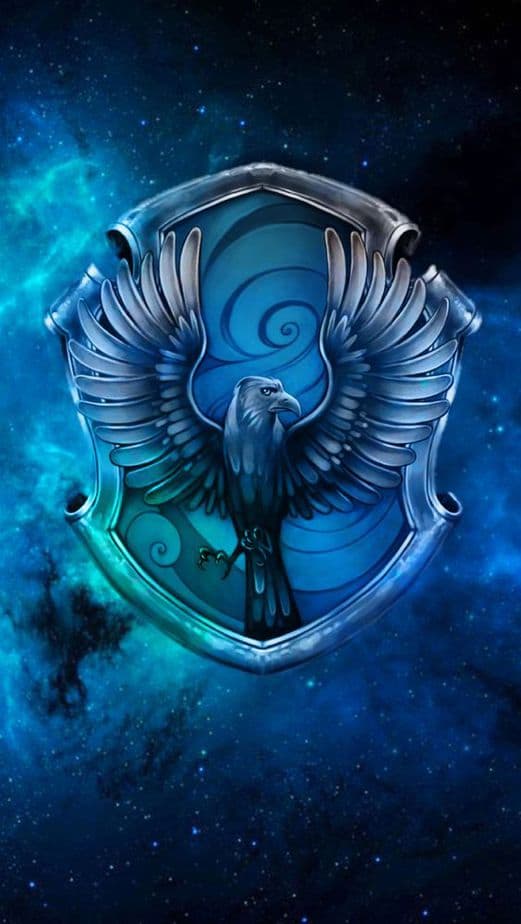 This is a more magical Ravenclaw wallpaper featuring the badge. This is a great Ravenclaw wallpaper for those of you who prefer the cartoon vibe.
20. A Simple Cozy Home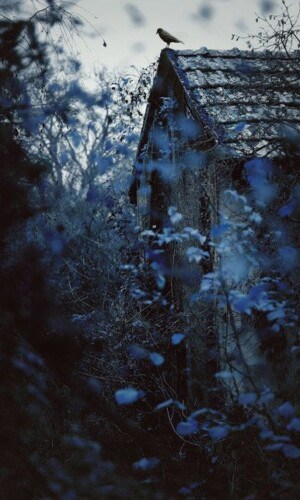 How cute and mysterious is this home? This Ravenclaw wallpaper totally has the vibe without being overboard. I seriously want to live here someday.
19. Harry Potter Marathon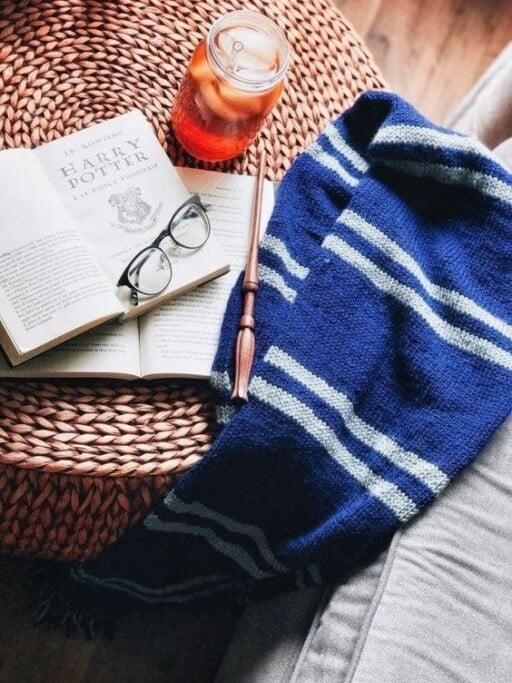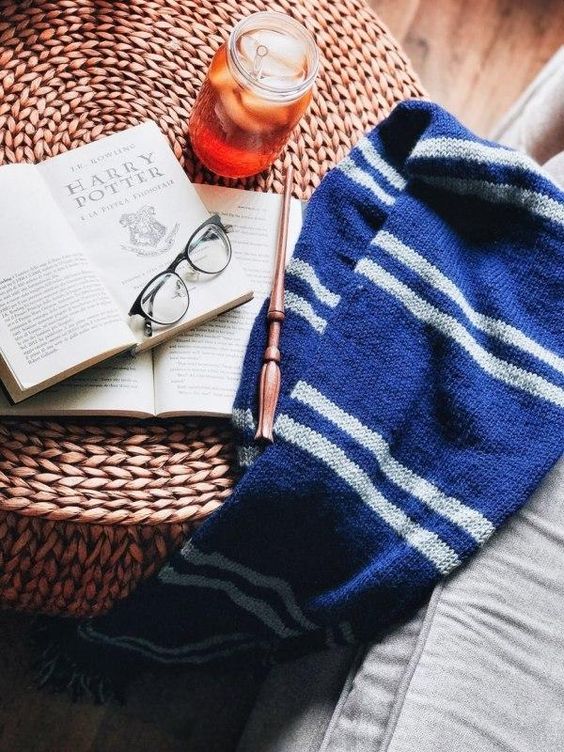 If you want the cozy feeling when you open your phone, try out this Ravenclaw wallpaper.
18. Ravenclaw Quidditch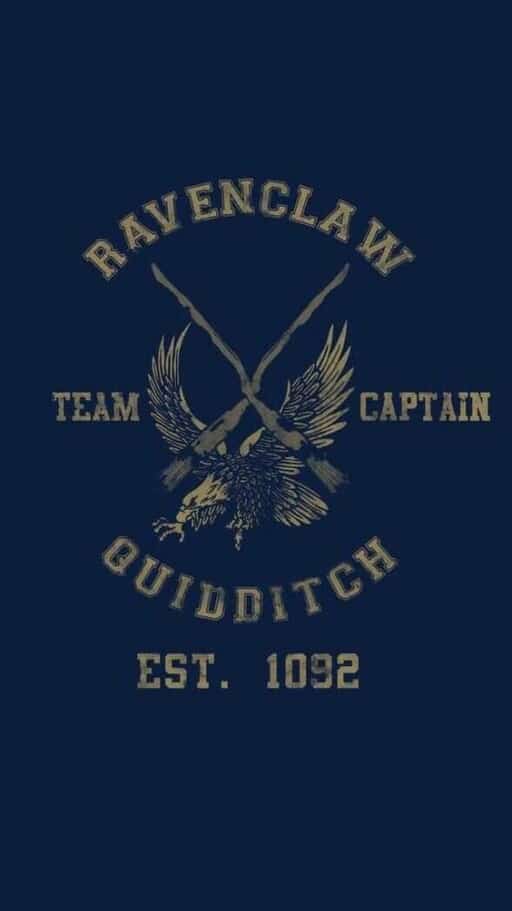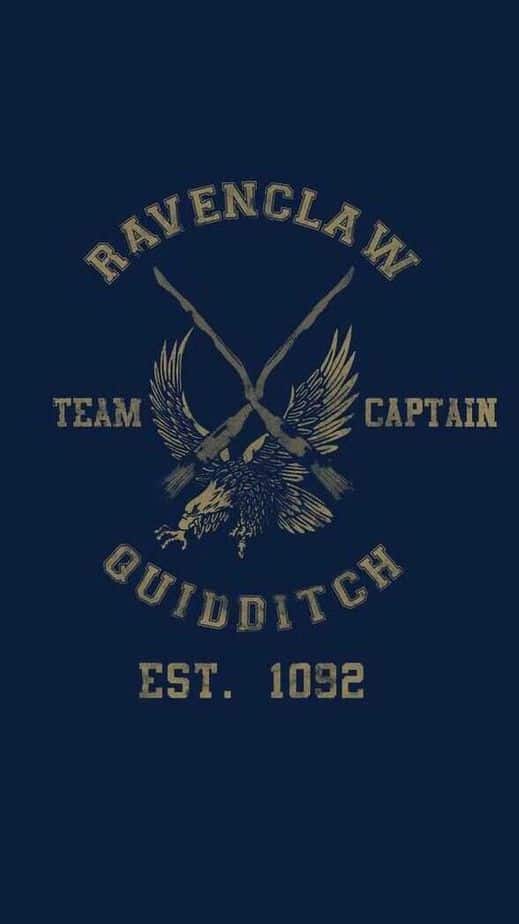 Quidditch fans will love this wallpaper. Even though it definitely isn't true for me (I'm possibly the least athletic person in the world), even I love this Ravenclaw wallpaper on my phone.
17. Pile Of Vintage Books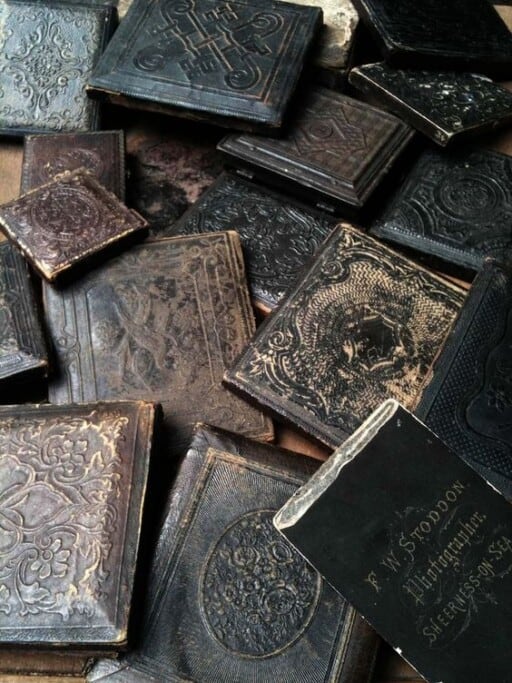 This is another subtle wallpaper that highlights knowledge. If you're into dark academia at all, then this is a great wallpaper to bridge the gap between Harry Potter and the scholar aesthetic.
16. A Great Hall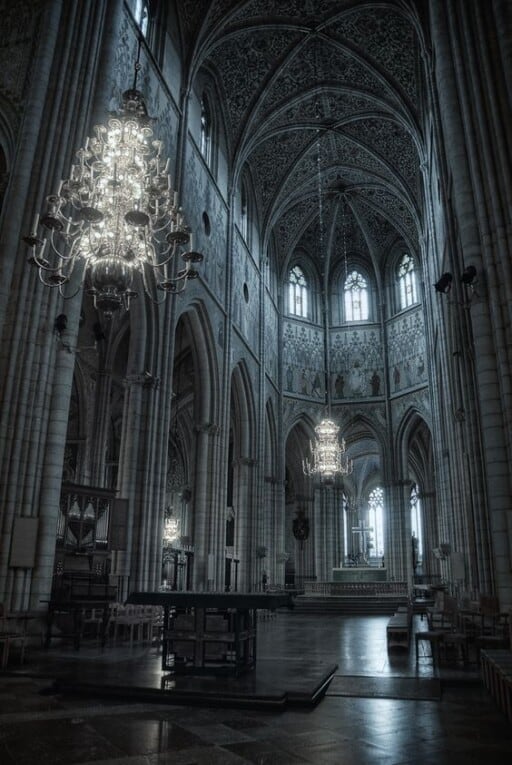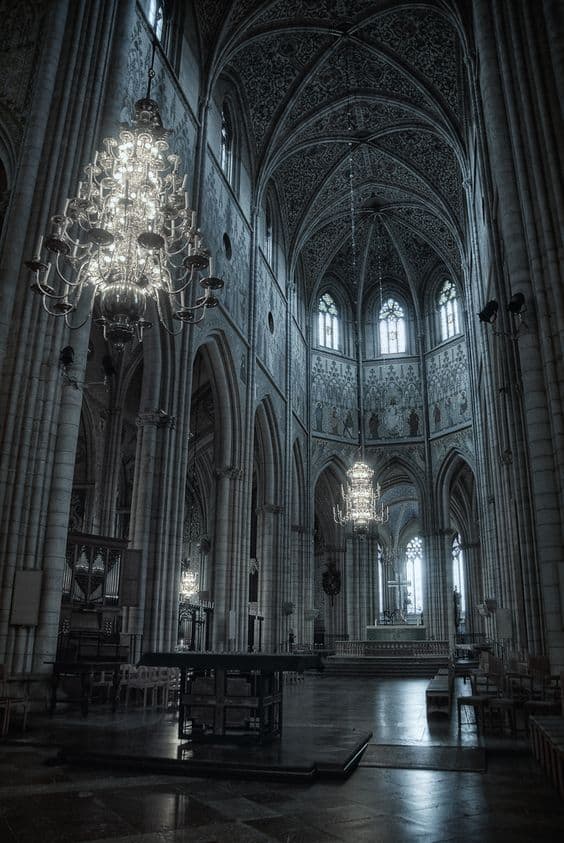 This hall is truly stunning and mystical! It reminds me a little bit of the manor houses that richer Hogwarts kids live in, but it could also be in the Ravenclaw part of Hogwarts.
If you're a fan of architecture and aesthetic looks in general then this Ravenclaw wallpaper is perfect for you.
15. Artsy Hands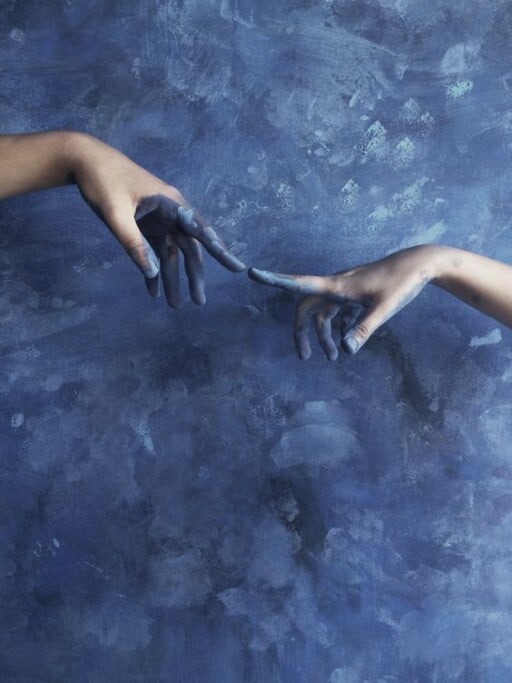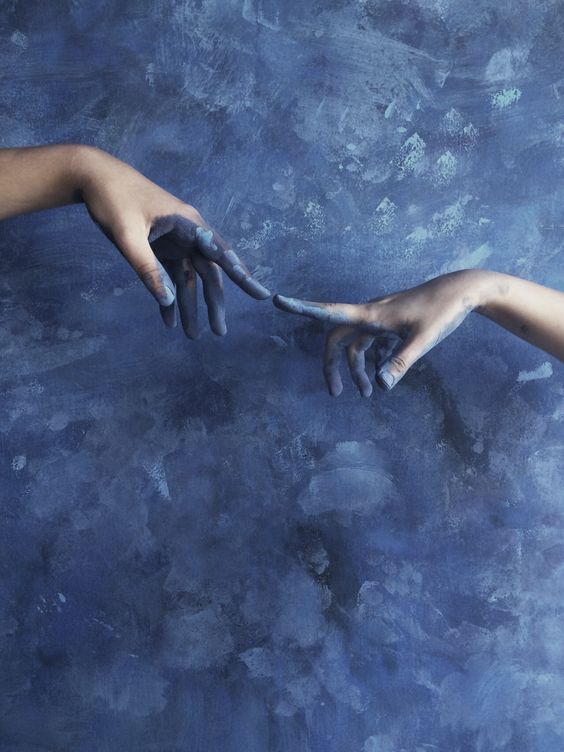 I personally feel that you can be a Ravenclaw whether you're into logic or art. This is for the artsy Ravenclaws out there.
I think this is a simple, cool wallpaper that feels historical, artistic, and Harry-Potter inspired all in one.
14. Spiral Staircase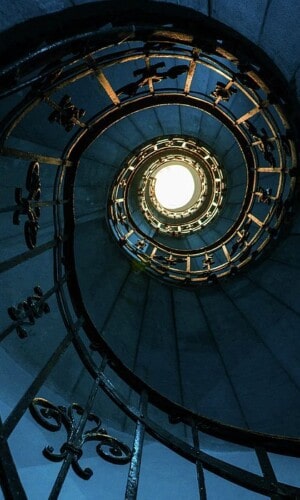 This spiral staircase is so cool and screams Ravenclaw. I personally like using it for my lock screen so that I can clearly see it. This also pertains to the circle of knowledge, so it fits in quite well with Ravenclaw keywords.
13. Late Night Reading
This is a cozy wallpaper that feels comfy and mysterious at all once. I imagine Ravenclaws to be night-owls and think this is what they'd do in the late hours. A bit of reading by candlelight does the trick!
12. Ravenclaw Collage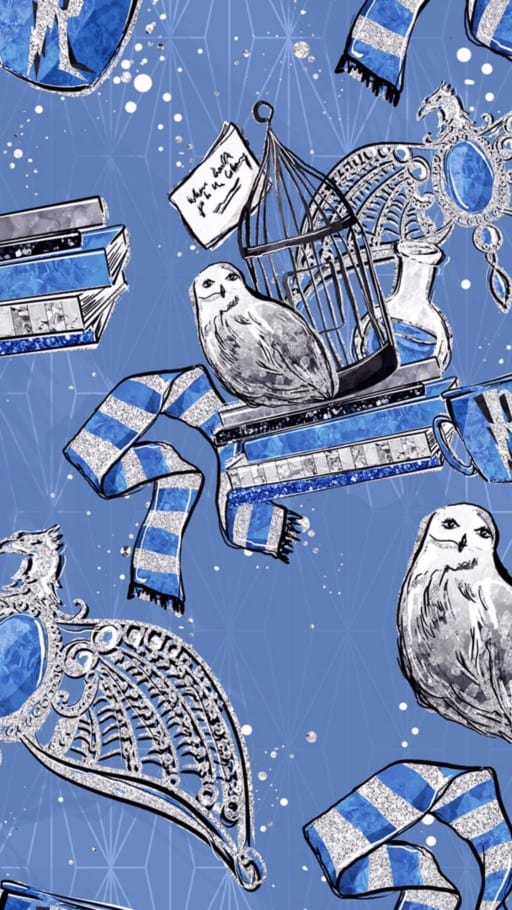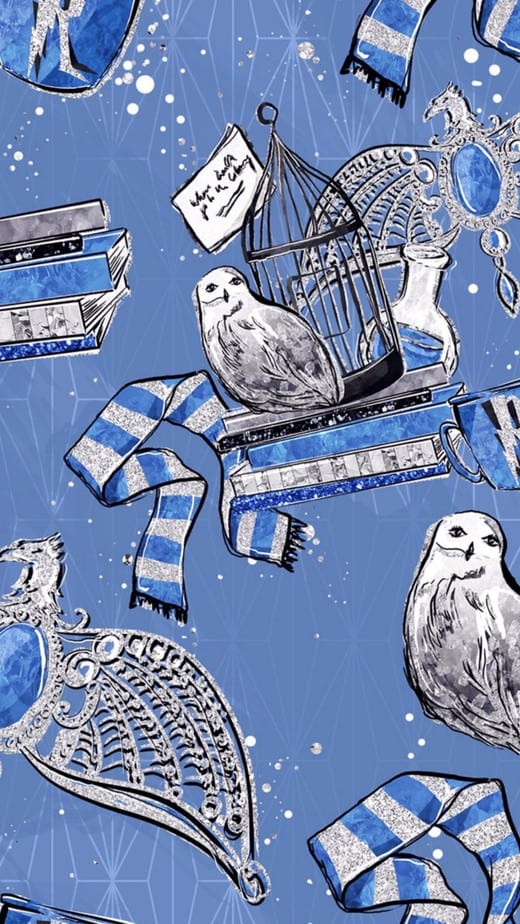 If you're a hardcore Ravenclaw fan, you'll love this iPhone wallpaper. It incorporates the colors in a happy way and even adds in the diadem for true fans. Plus, I'm obsessed with owls, and I think these guys are just too cute.
11. Ravenclaw Clothing Badge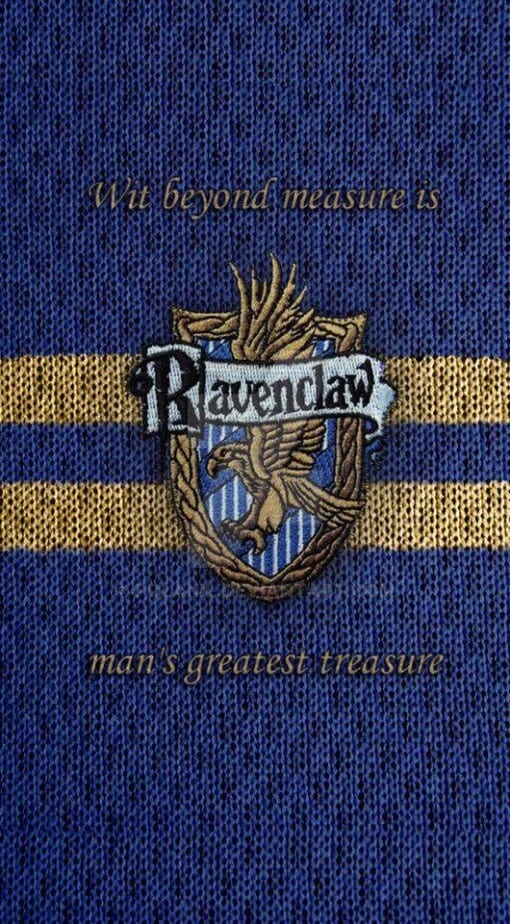 This Ravenclaw wallpaper for your phone is super authentic! You can easily mute it using any editing app if you feel that the colors are too bright, but I personally enjoy it as-is.
Not only is this a really cool, pretty wallpaper, but it also alludes to the end of the book. I love it!
10. Ravenclaw Motto Collage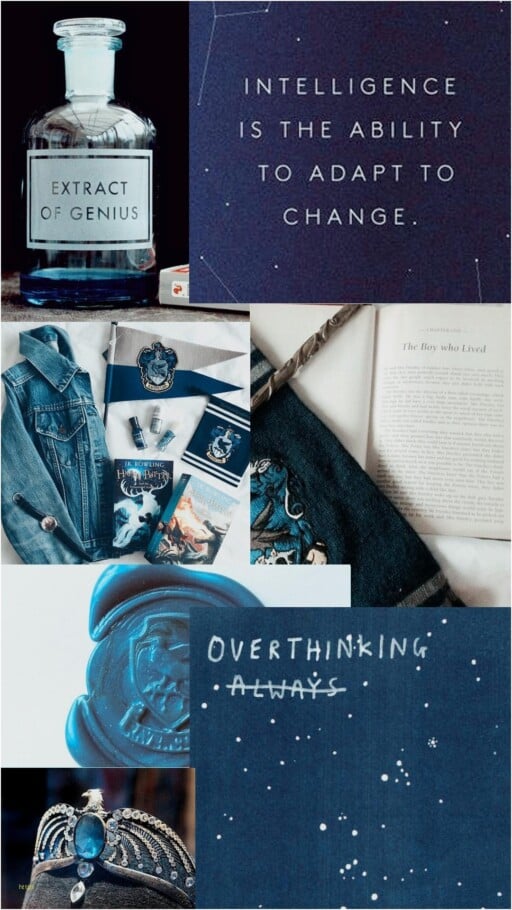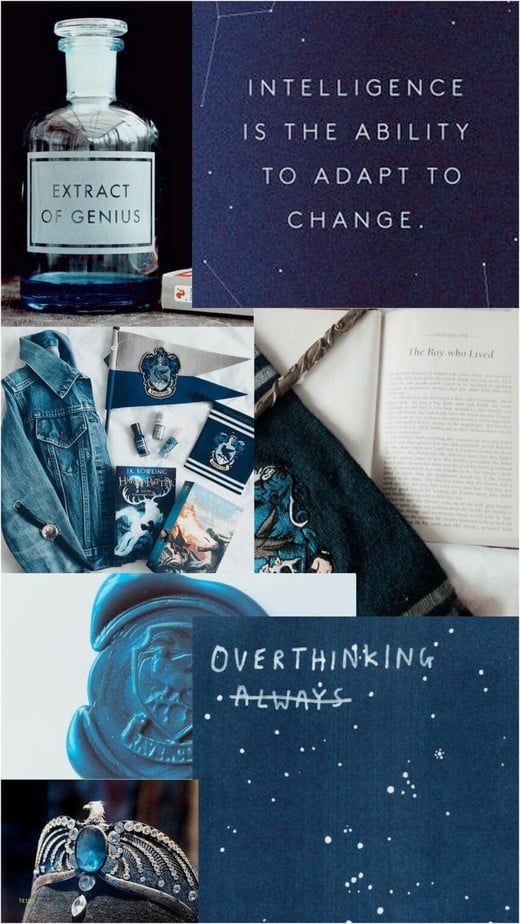 Collages are always a fun way to go when you're searching for new wallpaper. I absolutely love this Ravenclaw wallpaper – I feel like it alludes to every aspect of the house without going overboard.
I find this Ravenclaw wallpaper to be perfect for the typical student. It's very academic and really encompasses the qualities of the house.
9. Stargazing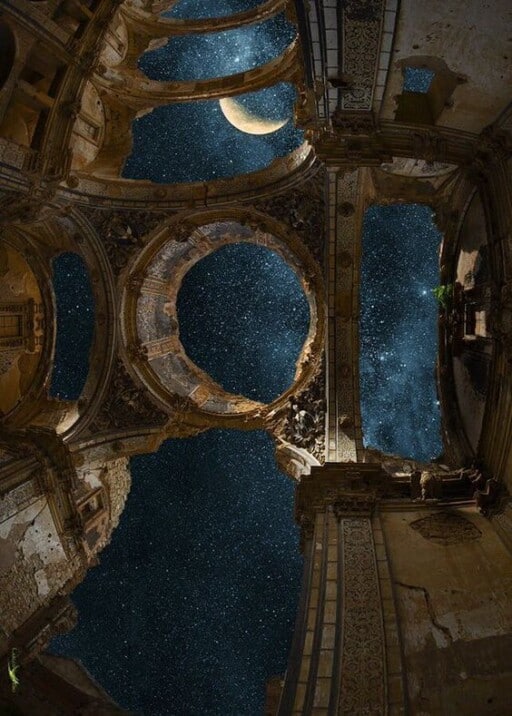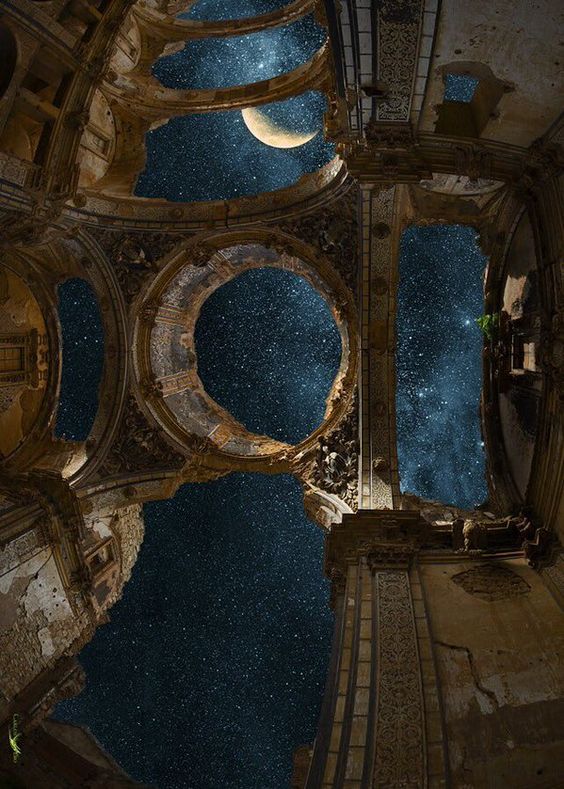 Most Ravenclaws love the stars in some way. Whether you're into space travel, astrology, astronomy, aliens or any other part of the sky, this wallpaper is truly gorgeous and reminds you of what's out there!
This Ravenclaw wallpaper feels not only intellectual and interesting, but historical. It definitely makes me want to gain knowledge.
8. The Raven Badge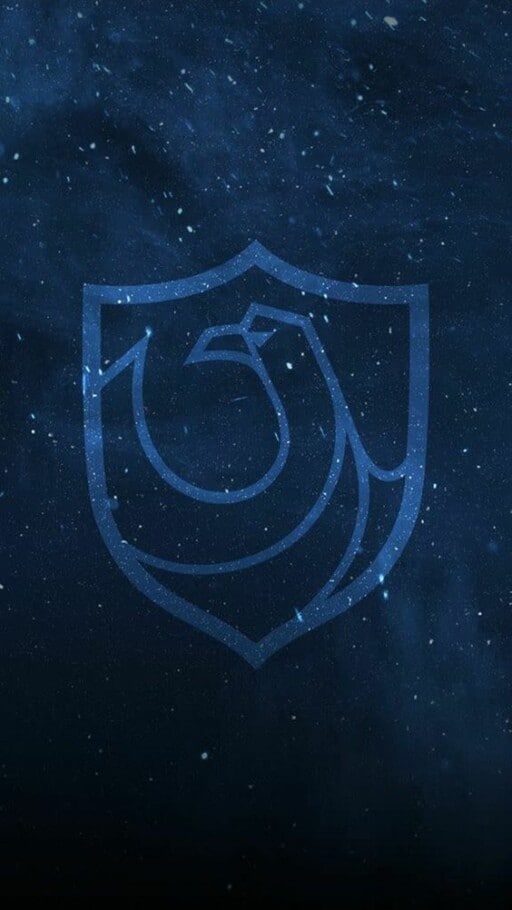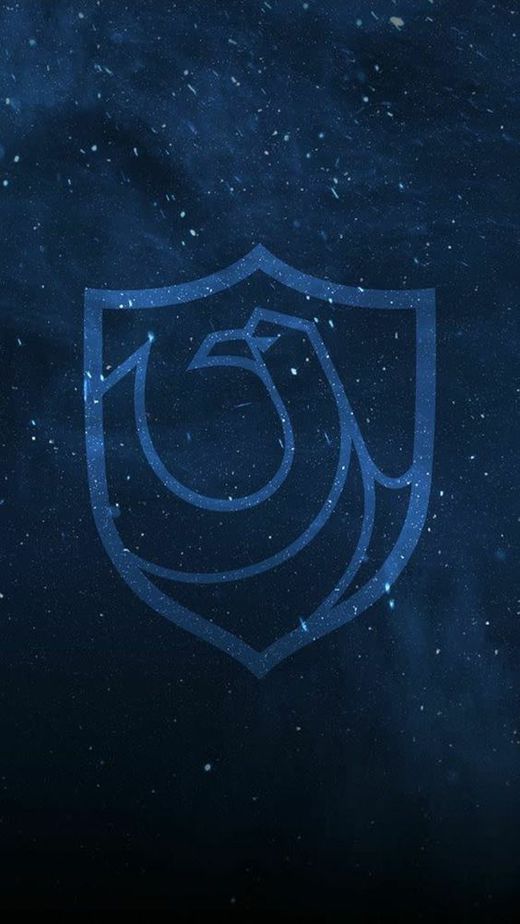 This simple Ravenclaw badge is understated and absolutely perfect. It's great for a home screen! I also love the night sky coloring in this Ravenclaw wallpaper.
7. Gold Moons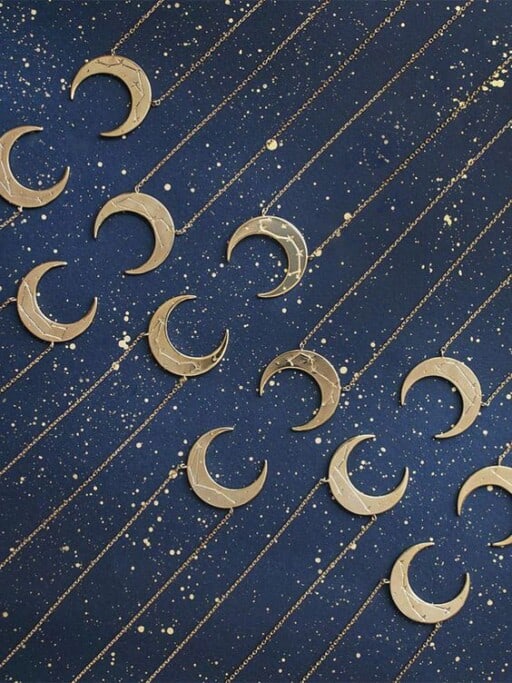 These gold moons are subtle but clearly allude to Ravenclaw! I love the way they look on an iPhone. I actually own this necklace, but I think it looks way cooler over the night sky setting.
Not only do Ravenclaws love the sky and astronomy, but they also feel strongly about wisdom. I find that the moon can represent wisdom to me, so this is a subtle indication of Ravenclaw qualities.
6. The Night Sky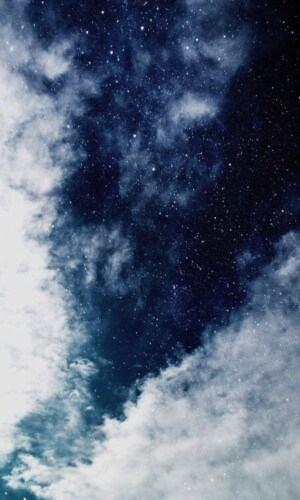 How stunning is this night sky? Not only do Ravenclaws love the stars, but their signature color is blue, so this wallpaper is absolutely perfect for any true Ravenclaw.
I feel like this wallpaper is not only Ravenclaw inspired, but is inspiring in general. I'm always curious about what's out there, so opening my phone and seeing this gorgeous sky keeps me going.
5. Ravenclaw Wallpaper Essentials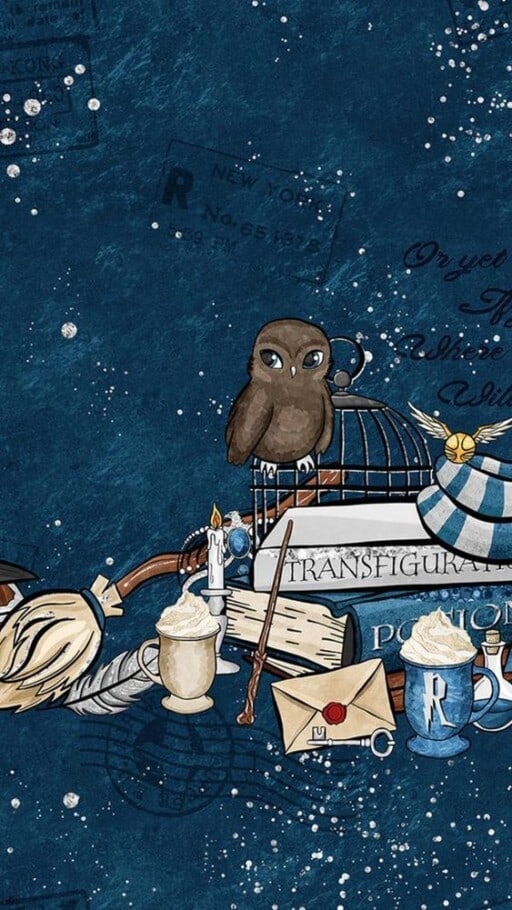 This is absolutely one of my favorite Ravenclaw wallpaper options on this list. It incorporates every part of the house and feels happy and real. It's just so cute!
It's also a great Ravenclaw wallpaper in the winter. I personally set this as my wallpaper around Christmas because it just feels magical!
4. Ravenclaw Keywords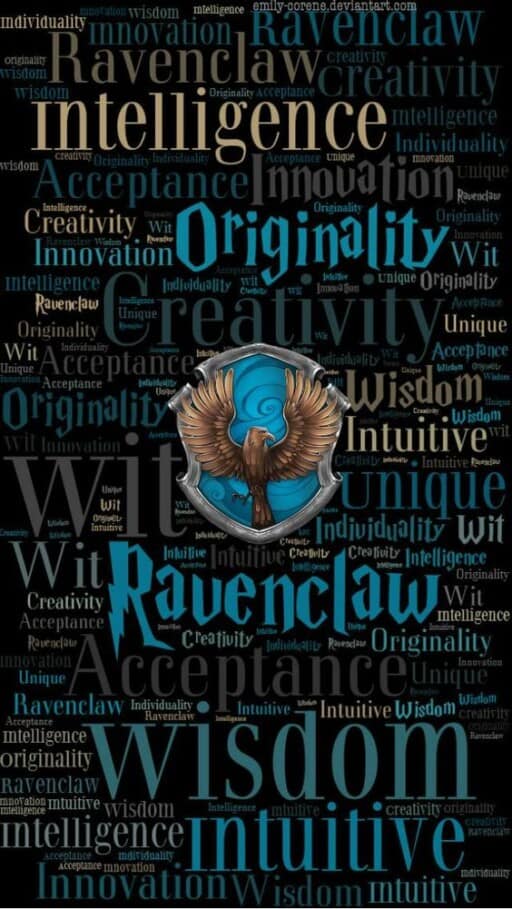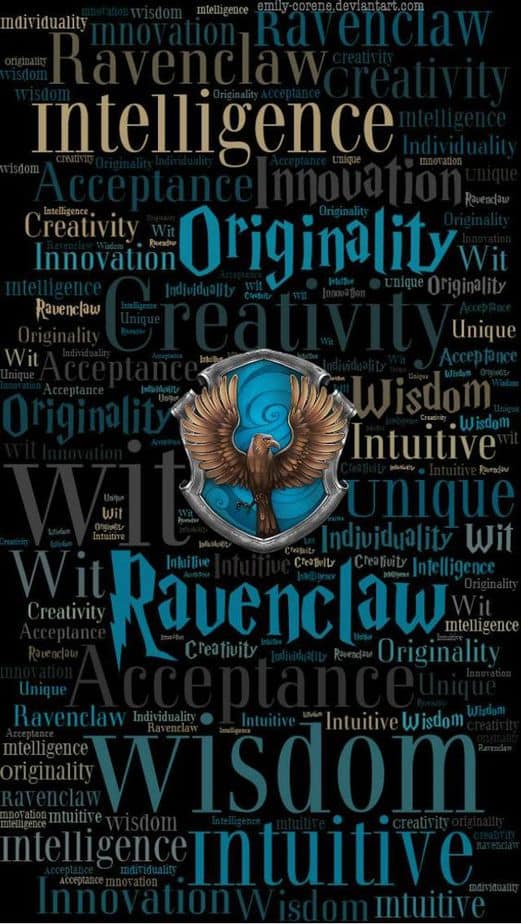 If you're a fan of the Ravenclaw keywords and feel like you truly fit them, then this can be a really inspirational wallpaper to put on your phone. I personally like looking at this daily when I'm really feeling these qualities.
I think these keywords are especially awesome for students! While many of us value intellect and wisdom, this Ravenclaw wallpaper is especially relevant to anyone who is currently studying, as Ravenclaws usually are.
3. Pieces Of Ravenclaw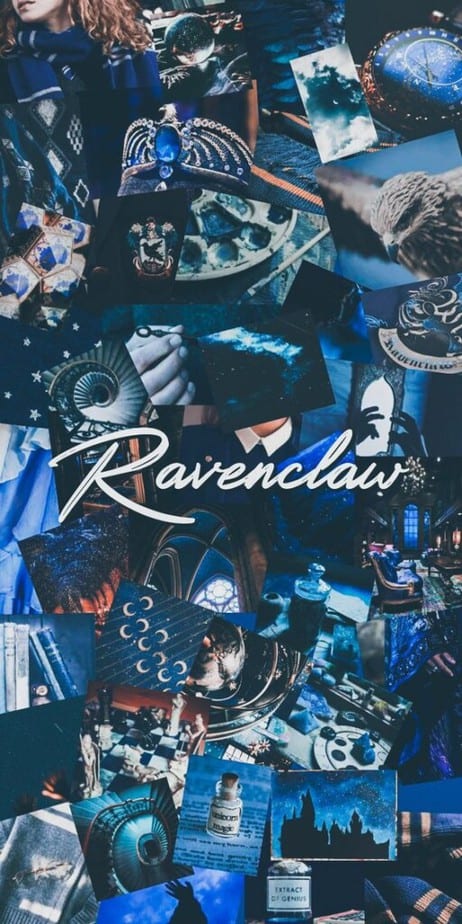 This is a more intricate collage that truly gets the vibe of Ravenclaw across. It can be a bit cluttered if you put it behind your apps, so I recommend using it as a lock screen, unless you don't mind a bit of clutter!
I love how this wallpaper works well with any screen side. Because it's so cluttered, you can easily cut off the edges or the top/bottom and the collage looks 100% normal. It's also muted enough that you can use this wallpaper for your home screen or your lock screen.
2. The Raven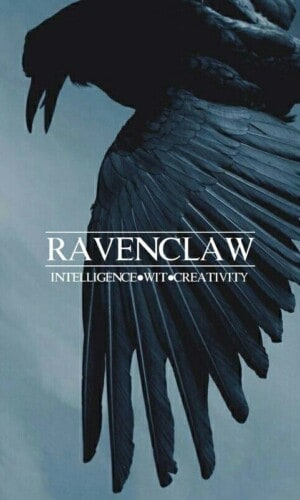 The Raven is the iconic symbol of Ravenclaw, and I feel that this Ravenclaw wallpaper is absolutely perfect for anyone who feels strongly about their house.
This Ravenclaw wallpaper definitely shows off the qualities of Ravenclaw. It's strong yet subtle.
1. Being A Ravenclaw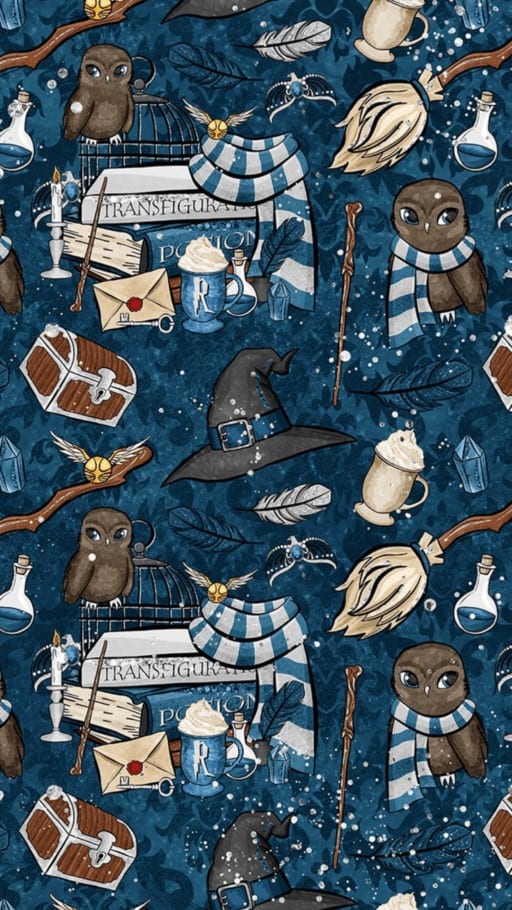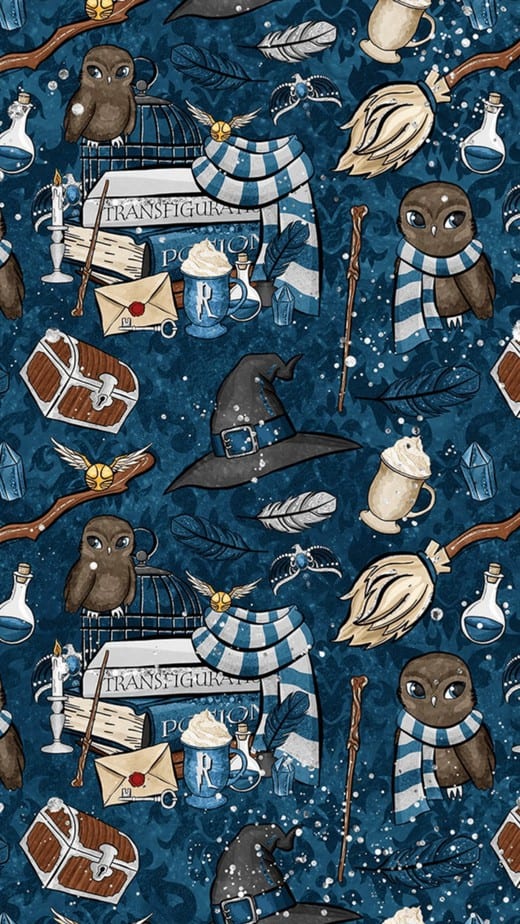 This is another fun collage that's a bit more full. If you love the hustle and bustle of Harry Potter then you'll love this wallpaper! I really like the colors and all of the special details. It's one of the more magical wallpapers that feels happy, as though it's from the 1st movie.
What types of wallpaper would you like to see next? Let me know in the comments!