Looking for cute, hot, or unique Halloween costume ideas for women? You've come to the right place! We're sharing our favorite awesome Halloween costume ideas for women this 2022.
I'm extra excited for Halloween this year! We live in Salem Ma, so you can imagine how huge Halloween is around here.
As much as I love couples costumes, group costumes, family costumes, and even pet costumes, there's something special about individual costumes. You get all the credit for it (because you clearly thought of it and picked it out) and you don't have to tailor your costume around anyone else; it can be exactly what you want.
Every year, I spend so much time digging through Netflix, Hulu, and pop culture to find relevant but cute costumes. This year, I decided to document them here in case you're looking for the same type of thing.
I'm including over a hundred costumes here – a few of them have variations (based on the different ways you could do the costume) so I included those as well. Scroll down to check them out!
Related Posts:
Halloween Costume Ideas For Women:
Here are the top Halloween costume ideas for women this October 2022. You'll find super big trends on this list as well some more unique ideas! Enjoy!
The Matrix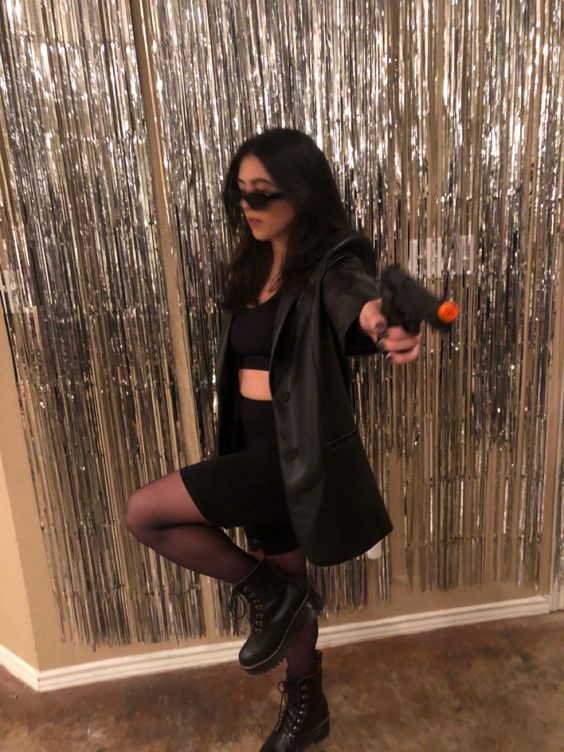 A Halloween costume inspired by the Matrix is an excellent choice, especially for women, for a bunch of fun and exciting reasons! First of all, the Matrix franchise has become an iconic and beloved part of pop culture, making it instantly recognizable and sure to grab attention at any Halloween party or event.
One of the coolest aspects of the Matrix costumes is that they allow you to channel your inner badass! Who wouldn't want to step into the shoes of characters like Trinity or even Morpheus, with their sleek black outfits, dark sunglasses, right? Without a doubt, it's a chance to feel empowered and take on the world with style and attitude!
Moreover, the Matrix costumes provide ample room for creativity and personalization. While sticking to the classic black ensemble is awesome, you can add your own flair to the costume. You can experiment with different hairstyles, accessories, and makeup to make the character uniquely yours. Whether you want to add some futuristic touches or put a feminine spin on the iconic look, the possibilities are endless!
Plus, these costumes make for fantastic group ensembles! You and your friends can team up to form an awesome Matrix crew, adding even more fun and excitement to your Halloween adventures. It's an excellent way to bond with your pals and turn heads wherever you go!
Wednesday Addams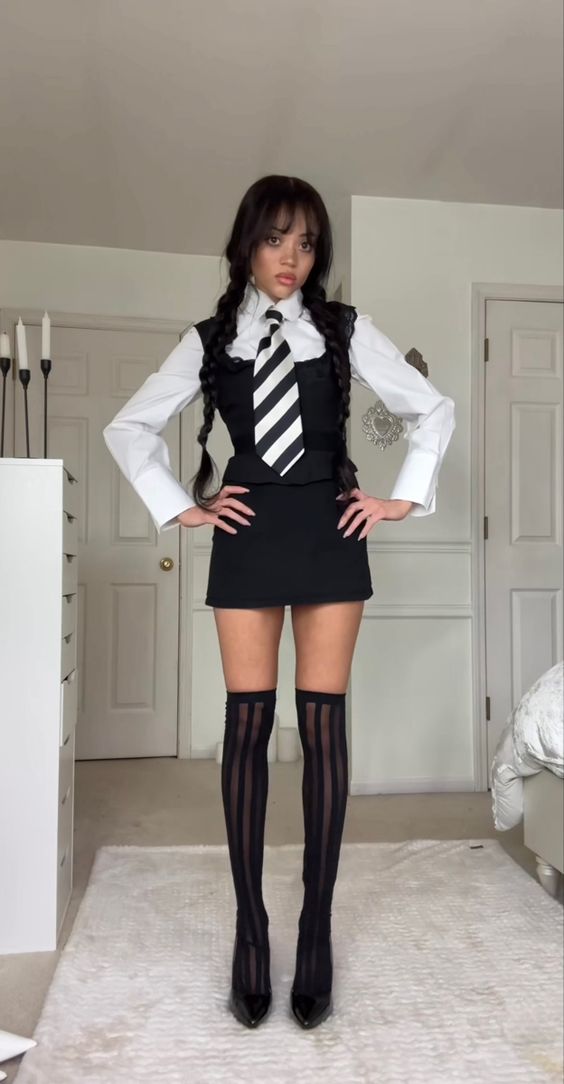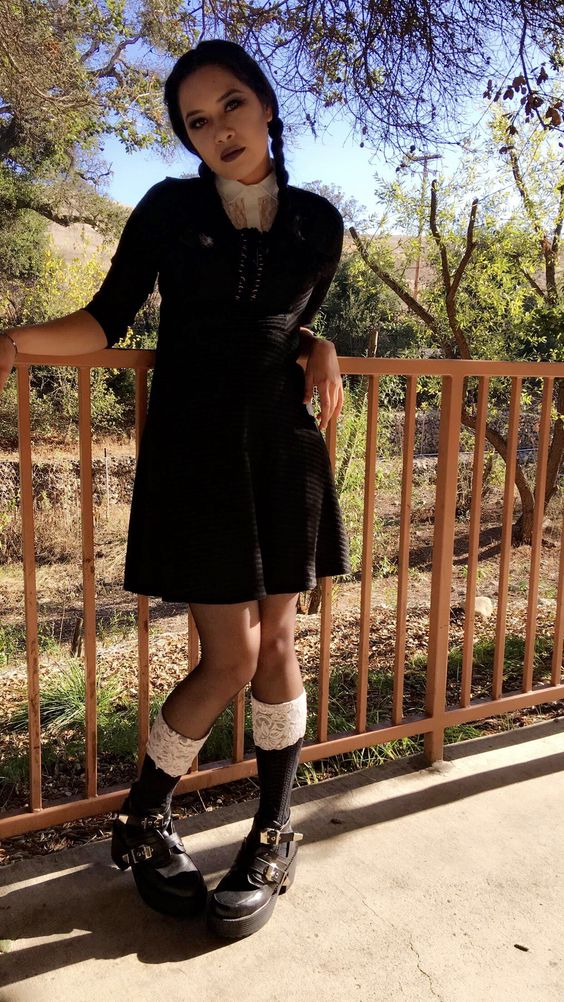 Oh, I'm thrilled you're considering a Wednesday Addams costume for Halloween! It's a spooktacular choice that brings a delightful mix of dark humor and classic charm to any Halloween celebration. An iconic character from the Addams Family, she is known for her deadpan humor, gothic style, and mischievous nature. By dressing up as Wednesday, you get to channel her unique personality and showcase your dark and sassy side.
An iconic character from the Addams Family, she is known for her deadpan humor, gothic style, and mischievous nature. By dressing up as Wednesday, you get to channel her unique personality and showcase your dark and sassy side. It's a fantastic way to step into the shoes of this beloved character and bring her to life with your own twist.
What's more, Wednesday's costumes aren't all too hard to recreate. Whether you're eyeing her classic black dress with a white collar and cuffs or opting for the gothic Nevermore uniform from her Netflix series, it shouldn't be too difficult to DIY. You can also add some dark tights and black shoes to complete the look, which makes it easy to put together without much hassle.
And if you're celebrating Halloween with family or friends, then going as Wednesday Addams will be all the more fun! Your loved ones can dress up as Gomez, Morticia, Pugsley, or even Uncle Fester. Here's the perfect chance to create a ghastly family reunion!
Barbie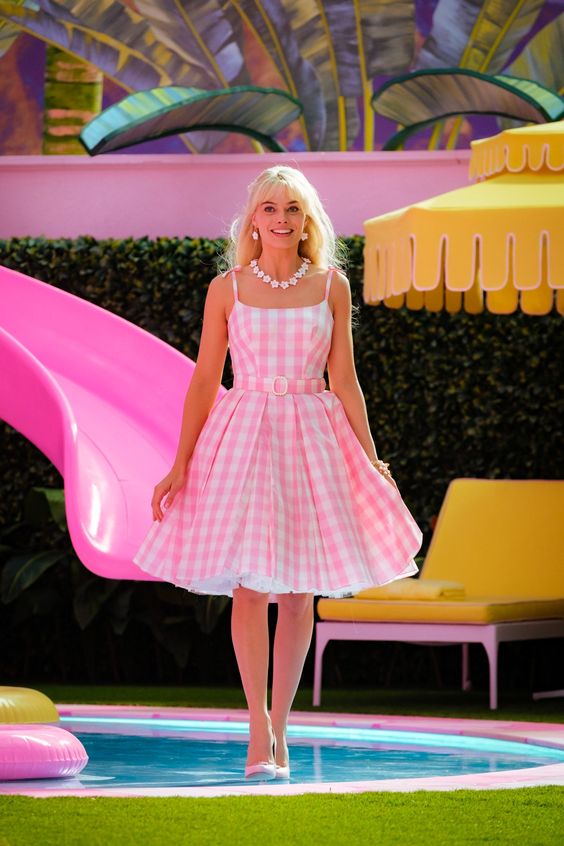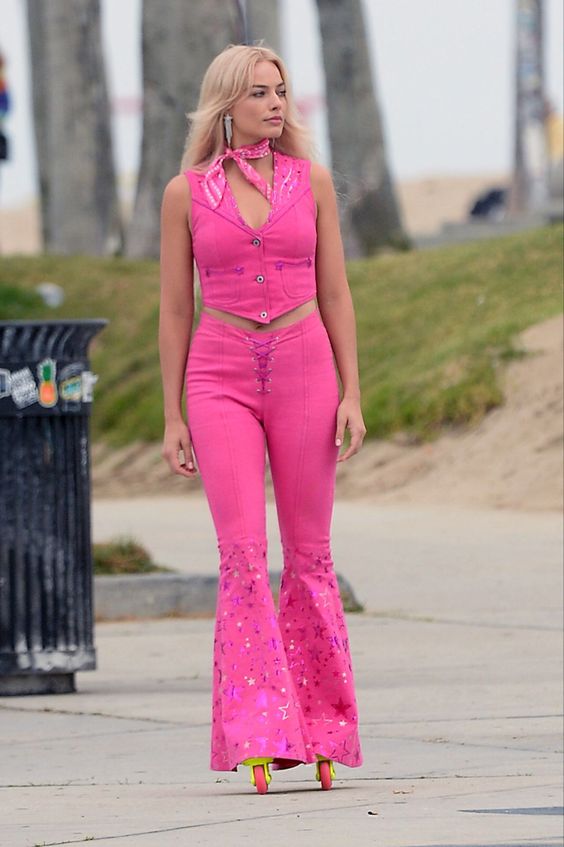 With Barbie fever taking over the world, I am heavily anticipating seeing all different versions of Barbie this Halloween season! I like to think that we're all Barbies in our own right, regardless of who we are. Moreover, the beauty of Barbie costumes lies in the wide array of options available. Whether you're a fan of the classic Barbie look with her signature pink dress, or you want to go for a themed Barbie costume like Barbie astronaut, doctor, or even mermaid, there's a style to suit every taste and personality!
And with the release of the new Barbie live-action film, the costumes (as well as characters) you can pick from have never been this plenty! Take inspiration from Margot Robbie's chic looks in the Barbie film, or you always make your own version of Barbie that's totally unique to you. You can have a blast experimenting with makeup, hairstyles, and, of course, rocking those fabulous outfits that capture the essence of Barbie's fashion-forward world!
Furthermore, Barbie costumes are perfect for group ensembles! Get your friends on board and create a fabulous Barbie squad with different Barbie doll variations. You can each pick your favorite Barbie look and have a blast coordinating your outfits for an unforgettable group Halloween experience.
Flapper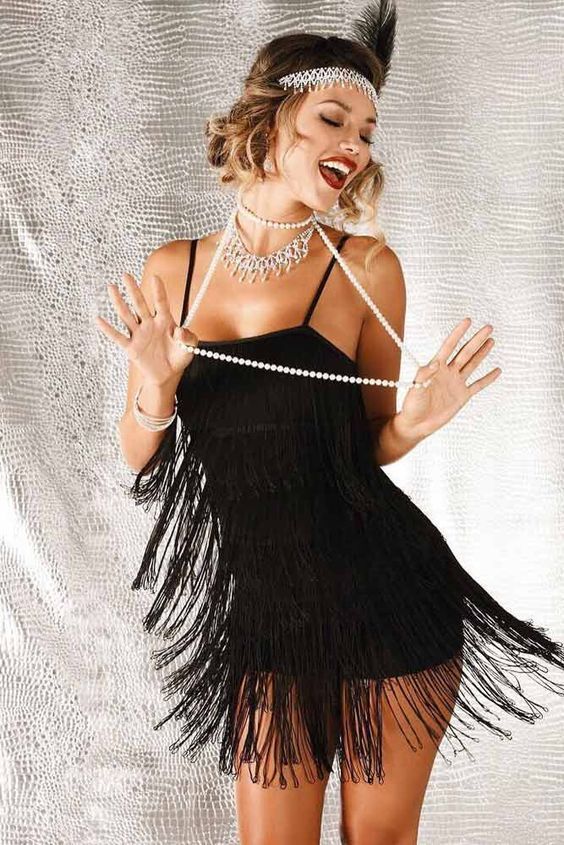 How utterly glamorous and exciting it is to dress up in a Flapper Girl-inspired costume for Halloween! It's a fabulous choice that brings back the roaring '20s and allows you to embrace the spirit of an era filled with glitz, jazz, and newfound freedom.
The Flapper Girl look exudes an undeniable charm and elegance that remains timeless and alluring to this day. With their iconic short fringed dresses, feathered headbands, and long pearl necklaces, Flapper Girls were the epitome of style and sophistication during the 1920s. By donning this outfit, you get to transport yourself back in time and experience the roaring energy of the Jazz Age.
While the classic black dress is a popular choice, you can also opt for dresses in other vibrant colors to add your personal touch. Play around with accessories like long gloves, t-strap shoes, and art deco-inspired jewelry to elevate your ensemble to the next level of glitz and glamour.
Moreover, a Flapper Girl-inspired costume lets you unleash your inner dancing queen! The '20s were all about the joy of dancing, and the flapper style perfectly accommodates those fun and lively movements. You'll be able to dance the night away at any Halloween party, bringing the spirit of the era to life and spreading infectious enthusiasm among fellow Halloween-goers!
Greek Goddess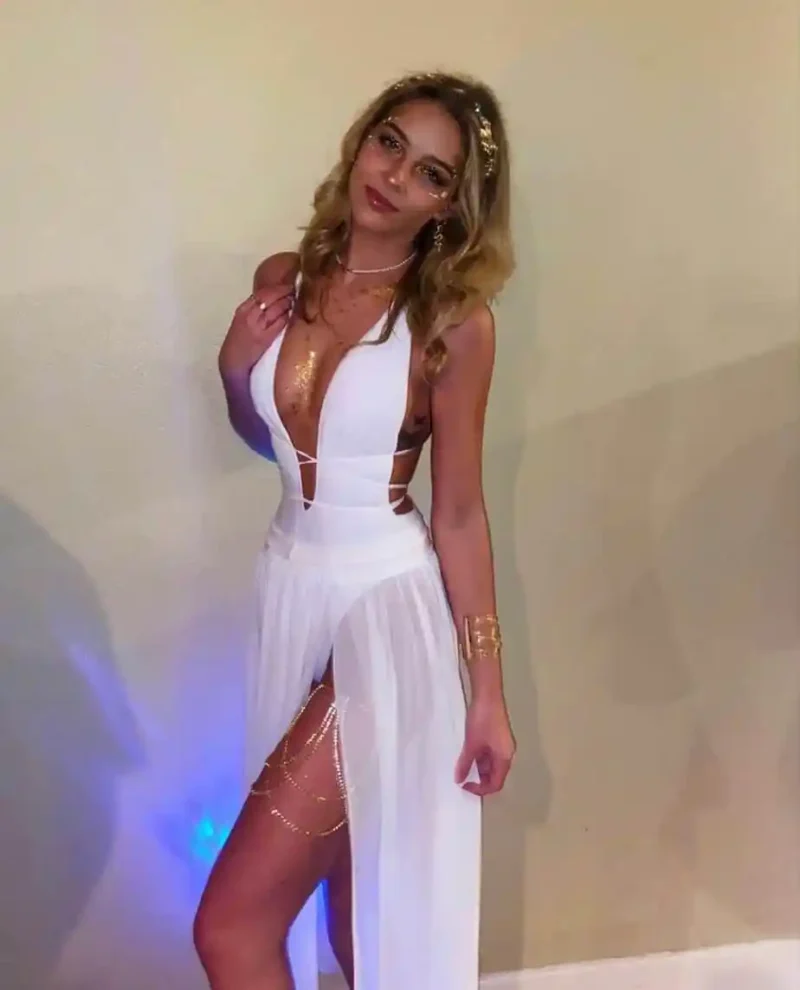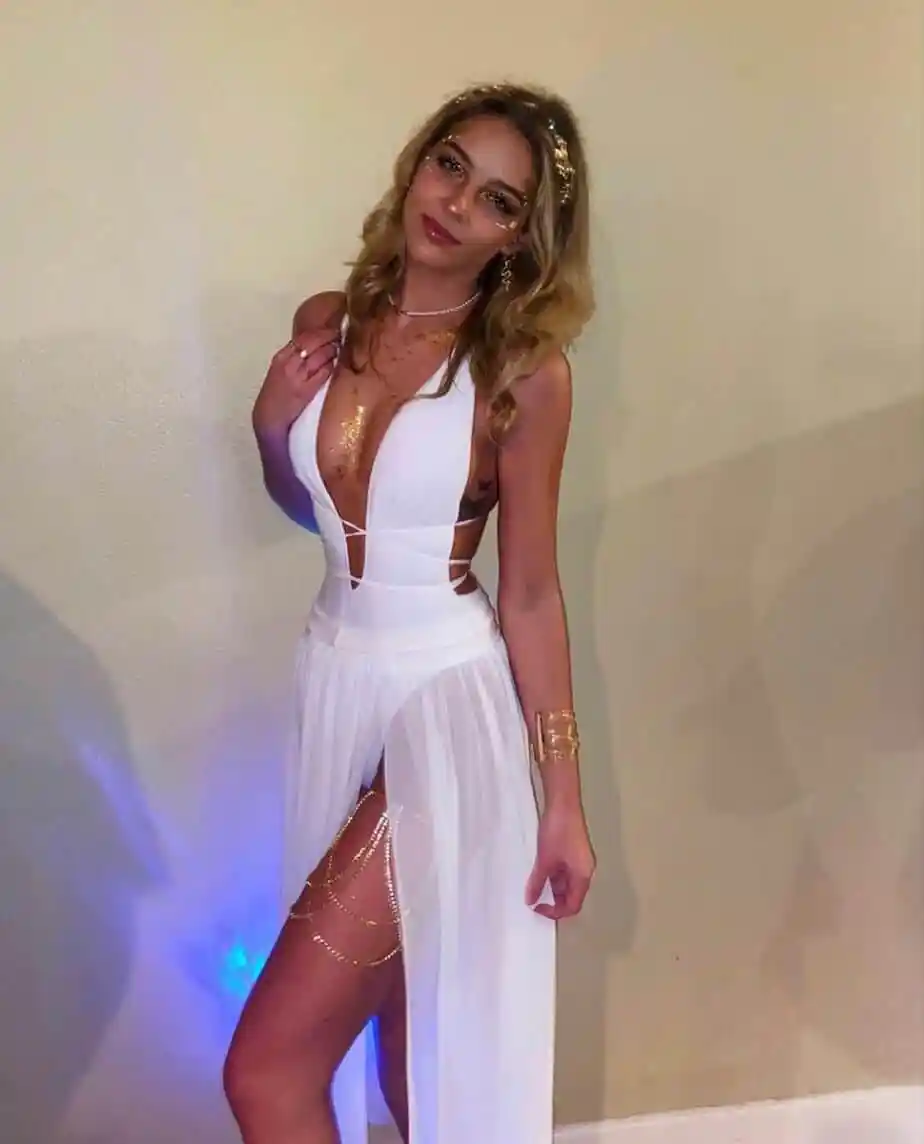 A Greek goddess-inspired costume offers a perfect blend of grace, beauty, and mythology that's bound to make you the center of attention at any Halloween event. Revered symbols of power, beauty, and wisdom in ancient mythology, you're not just dressing up; you're embodying the essence of timeless deities like Athena, Aphrodite, or Hera!
The beauty of a Greek goddess-inspired costume lies in its ethereal elegance. Flowing, draped fabrics in shades of white, gold, and pastels create a sense of otherworldly beauty that's both captivating and regal. Depending o the dress you pick out, you can have a graceful silhouette and intricate details that reflect an aura of majesty and poise, allowing you to truly shine as a goddess among mortals this Halloween season.
What's more, the accessories that accompany a Greek goddess costume add an extra layer of allure. Crown yourself with a golden laurel wreath or a diadem adorned with jewels to truly accentuate your divine presence. You can also opt for flowing veils, arm cuffs, and statement jewelry to complete the look!
Tinkerbell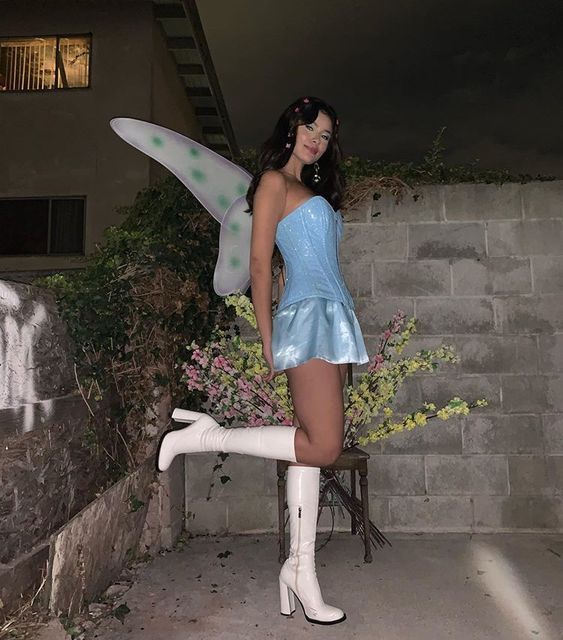 Embracing the whimsical charm of this beloved fairy is an absolutely delightful idea for a Halloween costume. Tinker Bell is a cherished character known for her spunky spirit, mischievous nature, and heart of gold. By dressing up as Tinker Bell, you get to channel her unique personality and bring her effervescent energy to life. It's a wonderful opportunity to embrace your playful side and spread some fairy magic wherever you go this Halloween!
The signature green dress, adorned with a leaf-shaped skirt and shimmering details, captures the essence of Tink's fairy charm. The dress radiates youthful elegance, and when paired with delicate fairy wings, you can become a whimsical creature straight out of Neverland! Moreover, Tinker Bell's costume allows for creative touches and personalization. While the classic green ensemble is always enchanting, you can add your own flair by experimenting with makeup, hairstyle, and accessories.
Sabrina the Teenage Witch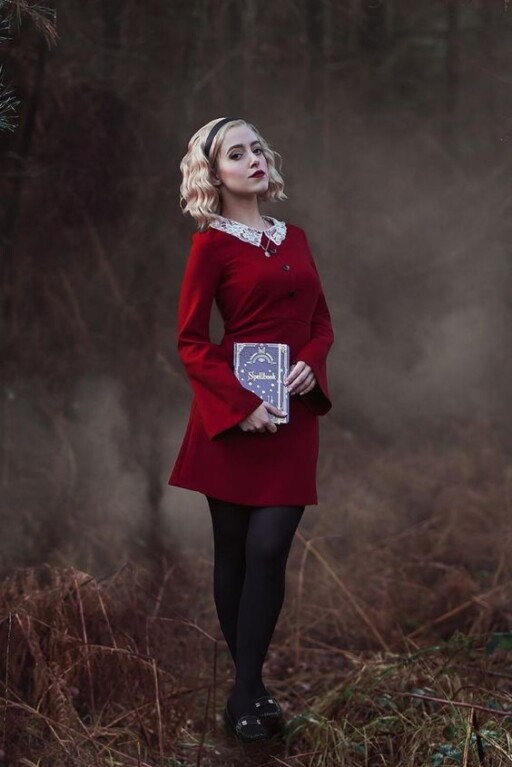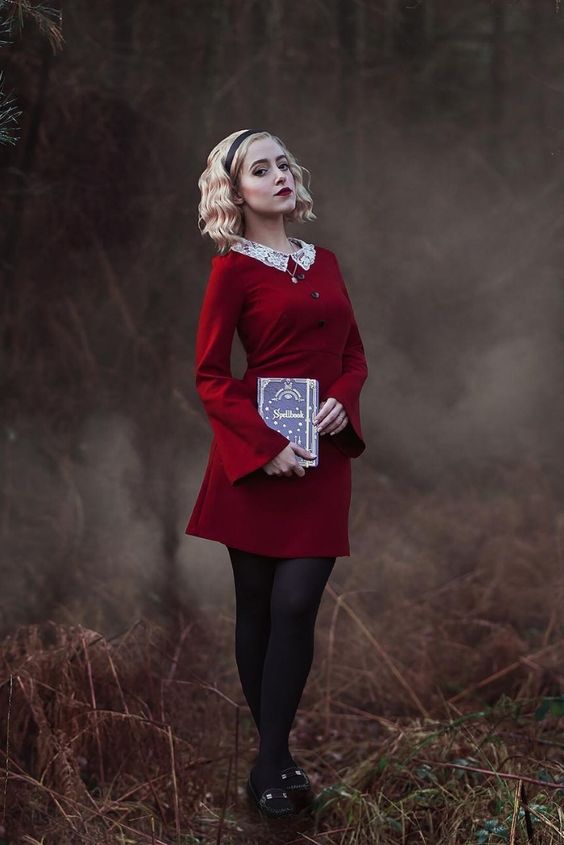 This show was a serious hit this year, so I guarantee the costume will be as well. It's easy to put together and super recognizable. I vote Sabrina for one of the best female Halloween costumes of 2023!
Sabrina Spellman is a captivating character who balances the worlds of witchcraft and mortal life. It's a fantastic opportunity to bring her unique blend of mysticism and determination to life and share in her journey of self-discovery this Halloween season. Sabrina's iconic looks often feature a mix of vintage and modern elements, from classic high collars and tailored coats to stylish dresses and signature accessories.
Another fantastic aspect of a Sabrina Spellman-inspired costume is its versatility. Whether you're attending a Halloween party, a themed event, or simply celebrating the holiday with friends and family, Sabrina's modern witch vibe fits a variety of settings and occasions!
Euphoria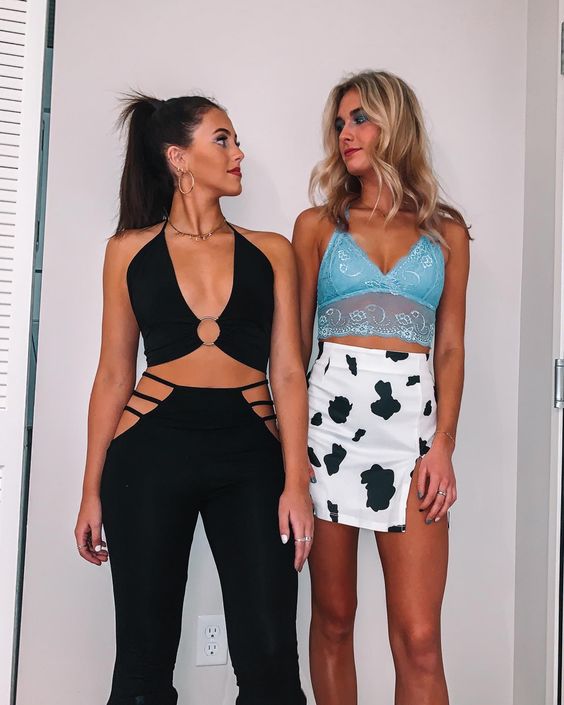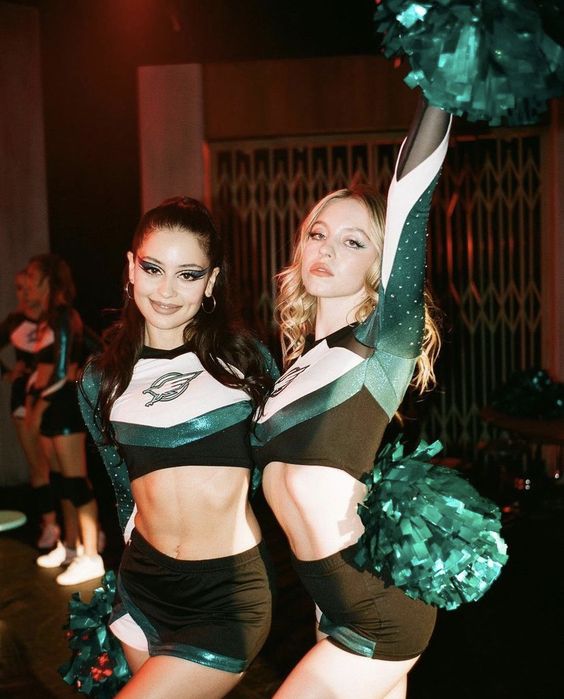 When I first started watching Euphoria, I was instantly amazed by the makeup and the wardrobe they wore in the show. Euphoria is known for its bold and daring fashion choices that reflect the diverse personalities of its characters. And I can see why these stylish clothes would make such a fabulous Halloween costume!
From glittering makeup and avant-garde hairstyles to statement accessories and daring outfits, the show's fashion is a canvas for individuality and creativity. By adopting this style into your Halloween costume, you can let your imagination run wild and curate a look that speaks to your unique personality. With so many clothing options to choose from, you are totally spoilt for choice!
Bridgerton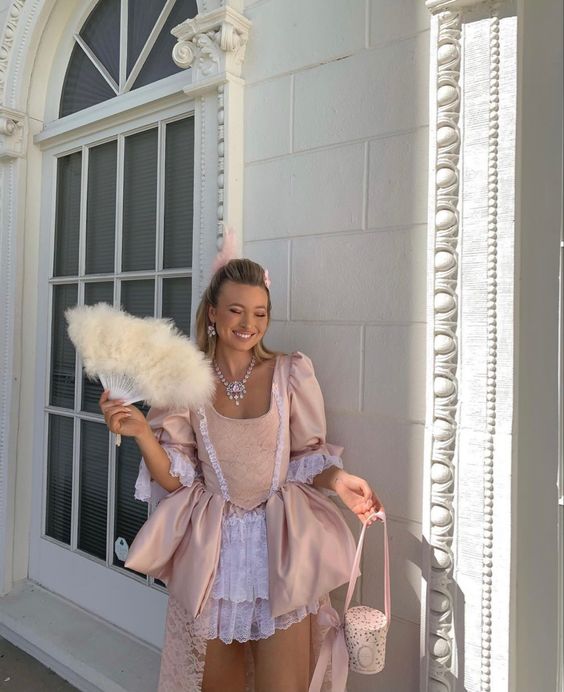 The opulent style of the Bridgerton series is undoubtedly unmatched. Known for its exquisite Regency-era fashion, you can dress up in intricate gowns and dresses using luxurious fabrics. From empire waistlines and empire sleeves to corsets and bonnets, the fashion of the era exudes an air of romanticism and grace.
Not to mention, Bridgerton's costume choices allow for a touch of personal flair and interpretation. Whether you're drawn to the soft pastel hues favored by the Bridgerton ladies or the bolder colors and styles of the Featheringtons, you can infuse your own taste into the costume.
Overall, it's a fantastic option for women who want to step into a world of refined beauty and aristocratic splendor. So, don that sumptuous gown, accessorize with grace, and get ready to waltz through Halloween night as a true lady of the Bridgerton era! Who knows, you might even capture the attention of your own duke.
Barbie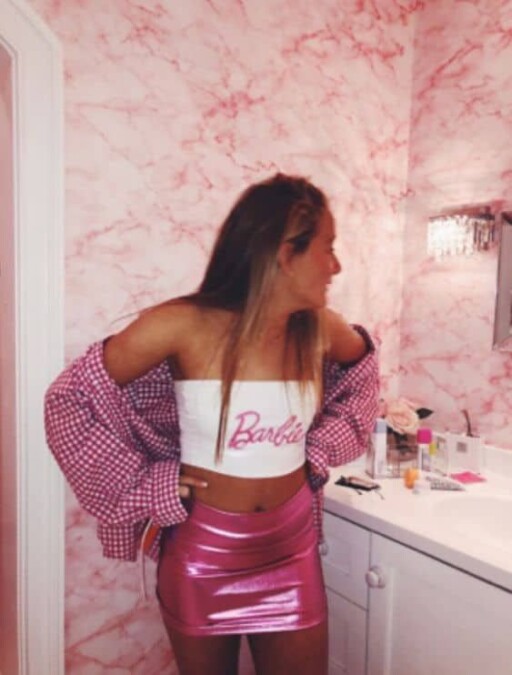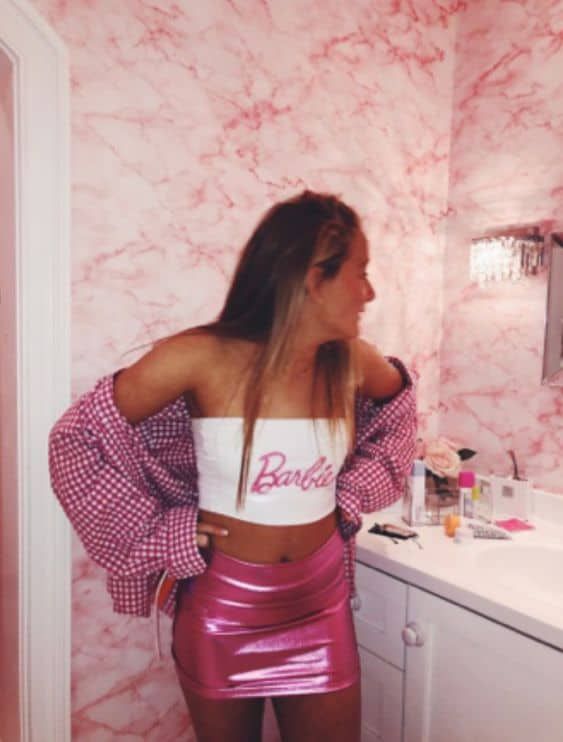 Barbie is always a classic, but there's many different ways you can do the costume depending on the weather and event. I love how versatile it is!
Tigger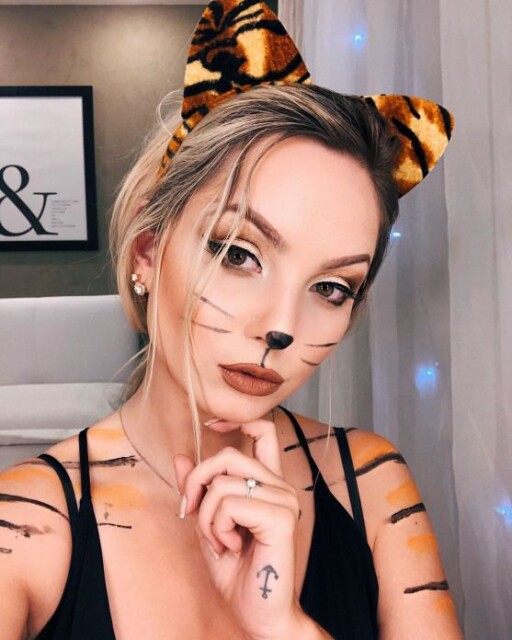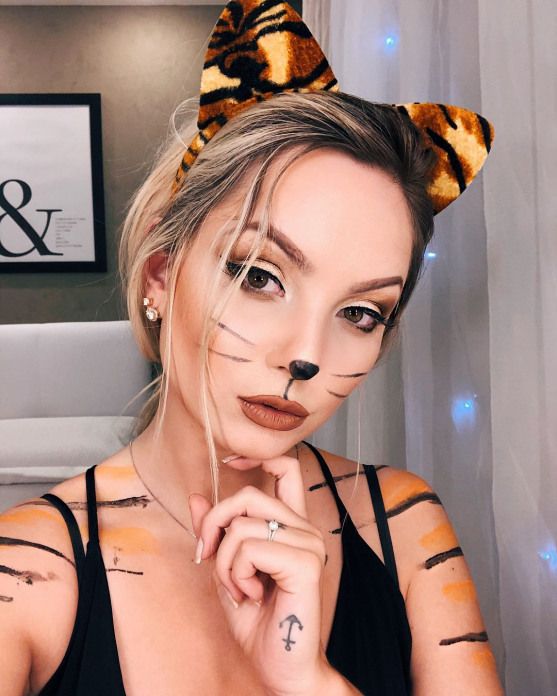 This is a super cute, simple costume that sends us back to childhood. Grab a feline makeup kit and ears then wear all black. A Tigger-inspired costume is perfect for getting in touch with your inner child and spreading happiness as you go trick-or-treating throughout the Halloween season.
Willy Wonka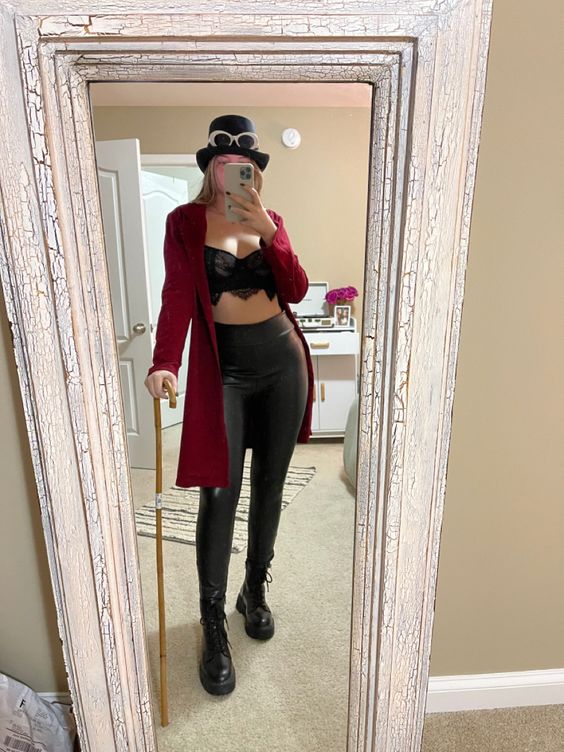 Willy Wonka is a character known for his eccentricity, creativity, and love for all things sweet. As such, stepping into a Willy Wonka-inspired outfit for Halloween is like unwrapping a golden ticket to a world of whimsy and wonder! Embracing the magical charm of Willy Wonka and the Chocolate Factory is an absolutely delightful idea.
As you may know, a new movie with this titular character is coming soon this year and I'm quite hyped about it as well! Not to mention, this gives you more options for costumes to choose from. Whether you opt for a dapper top hat and bowtie like Gene Wilder's iconic portrayal or go for a more whimsical modern twist, the costume captures the spirit of Wonka's larger-than-life persona.
Harley Quinn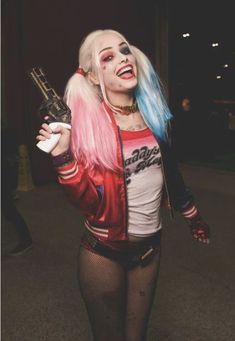 This costume definitely had its run over the last few years, but it's somehow still really popular this season. If you never got a chance to do it and think you can kill it with the makeup, give it a go! Channelling the mischievous and unpredictable Harley Quinn is an absolutely thrilling experience!
By embodying Harley Quinn, you get to step into the shoes of a quirky antihero with a wild spirit and a flair for drama. It's a fantastic opportunity to unleash your inner rebel and infuse your Halloween with a dose of colorful mayhem.
Pennywise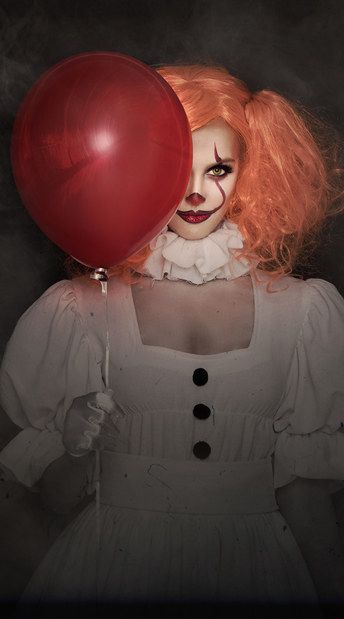 IT 2 came out this year, so Pennywise will surely be hot again. There are many ways to do this costume depending on how cute versus intense you want to go. Check out the variations below.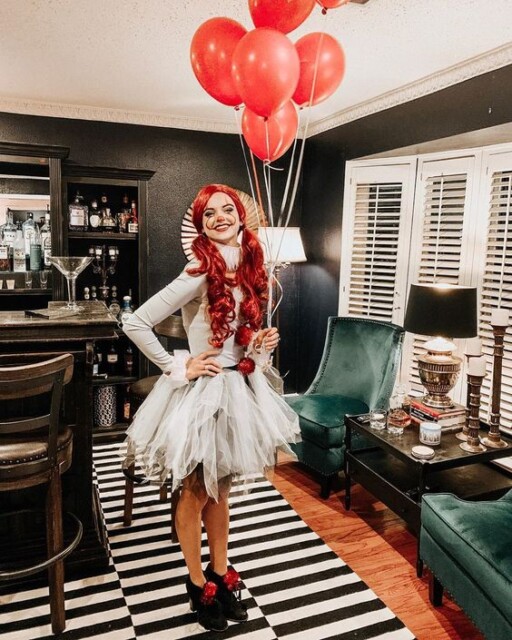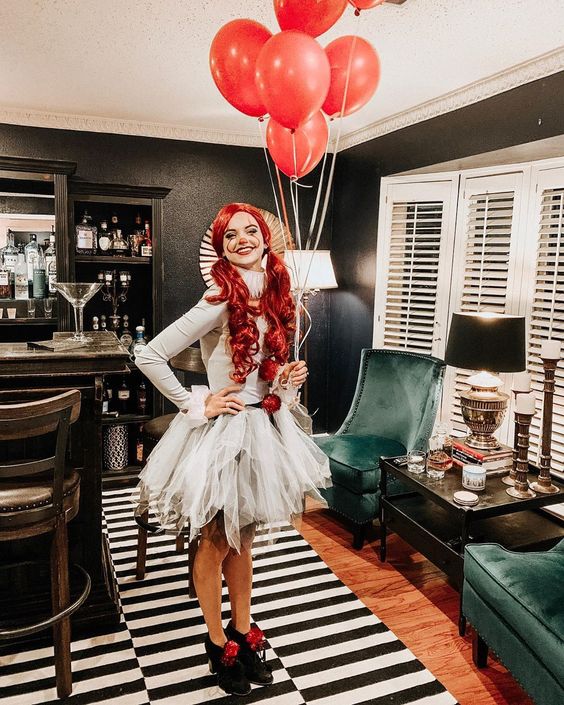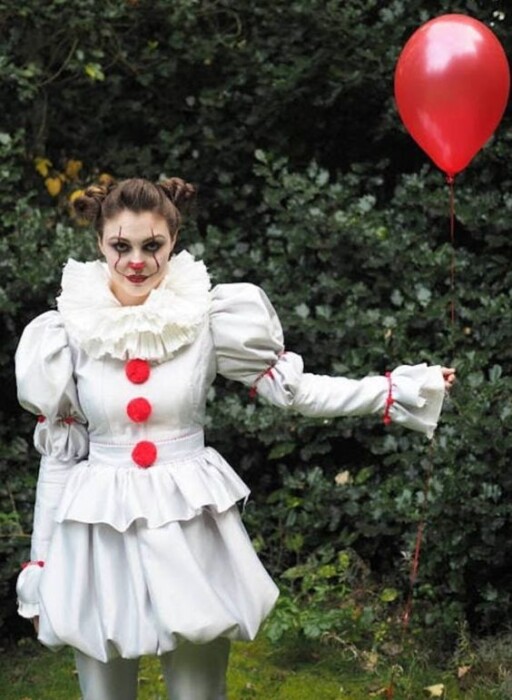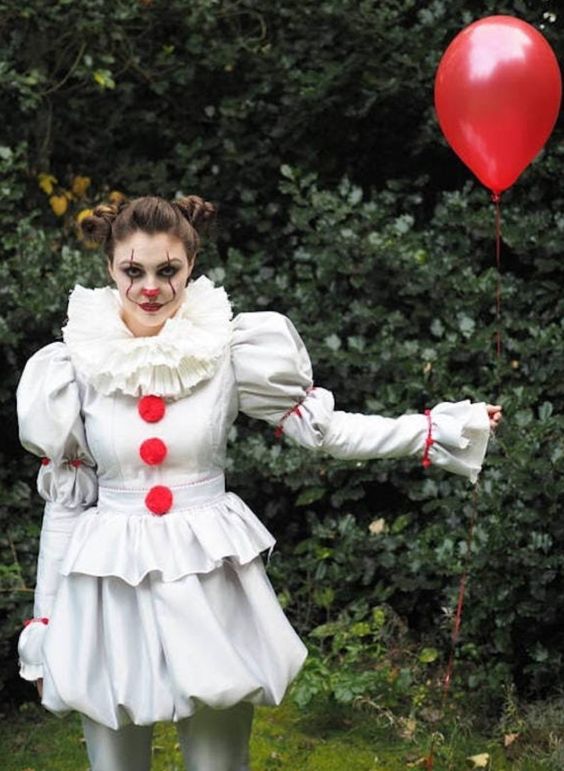 Even though this movie has been out for a bit, this is definitely still one of the best female Halloween costumes of 2022!
So if you're a huge horror fan and simply want to amp up the spook factor for this year's Halloween celebrations, Pennywise is a great and fun choice! Whether you're recreating the iconic Tim Curry version or going for a modern spin inspired by Bill Skarsgård's portrayal, the costume evokes sheer horror.
Dorothy (Wizard Of Oz)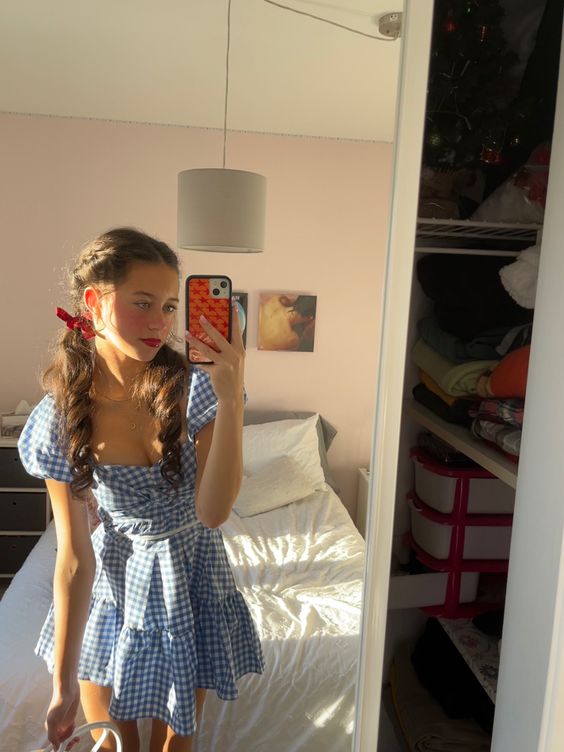 Embark on a magical journey down the yellow brick road as you dress as Dorothy this upcoming Halloween season. The classic blue gingham dress, complete with a white pinafore and ruby slippers, instantly conjures images of Dorothy's adventures in Oz. Whether you choose to recreate her look meticulously or put a modern twist on it, you're sure to have the most magical evening of the year!
Furthermore, Dorothy's costume offers the chance to embrace a sense of nostalgia and relive the wonder of childhood. The whimsy of her attire takes you back to a simpler time when dreams and fantasies seemed boundless and anything was possible.
Trendy Devil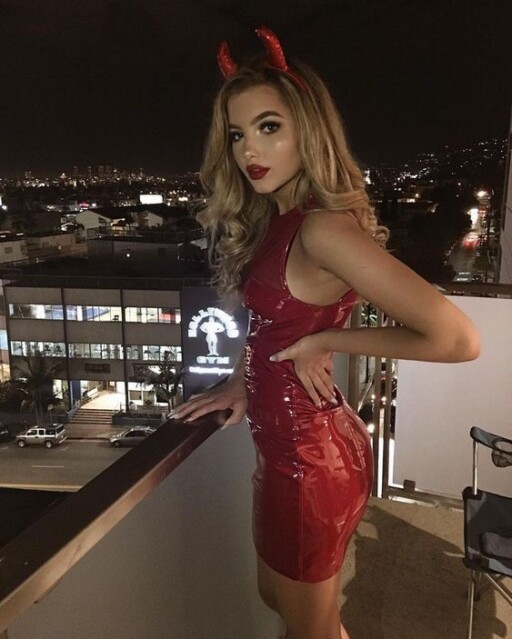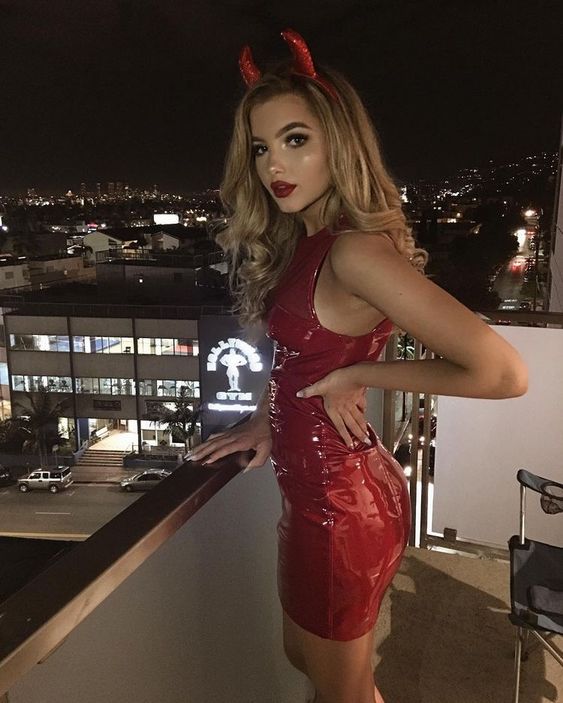 A good devil costume is always in style. If you're going somewhere that you feel a bit uncomfortable and want to stick to the basics will still looking cute, the devil is the way to go.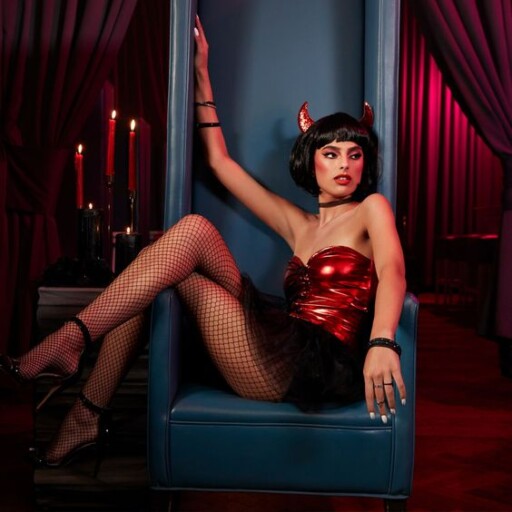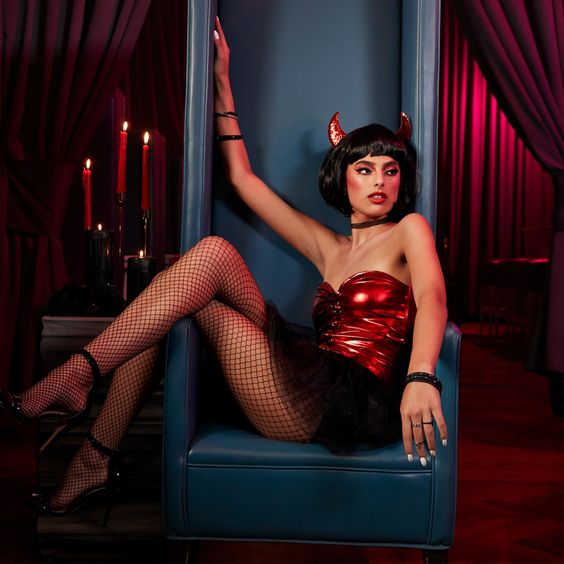 Not to mention, considering a sexy devil-inspired costume for Halloween is a daring and fiery choice that's sure to turn up the heat and ignite the festivities!
Rihanna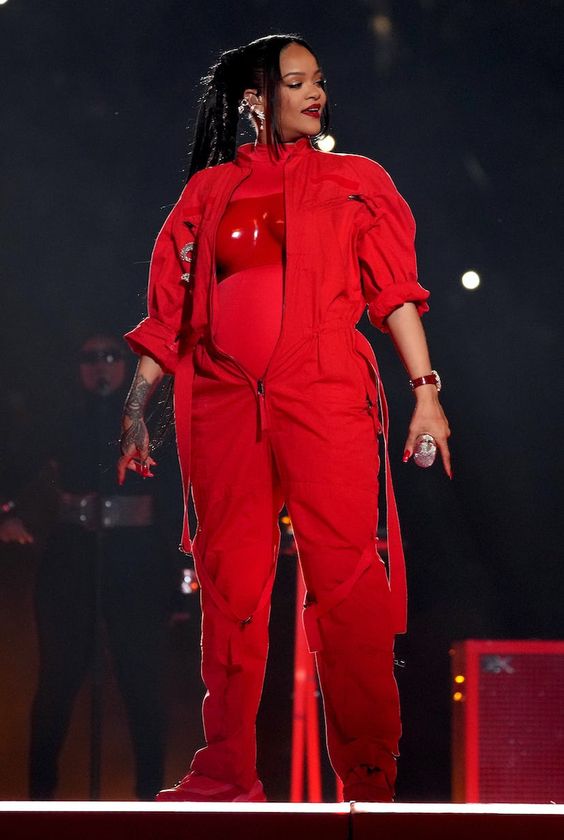 Dare I say that Rihanna's Superbowl performance has got to be one of my favorites of all time? I am just utterly a huge fan of her and her music and I can't help dance along whenever one of her songs starts playing. Celebrated for her bold fashion choices and fearless attitude, Halloween is a fabulous opportunity to pay homage to a music and fashion icon known for her trendsetting influence.
Chucky's Bride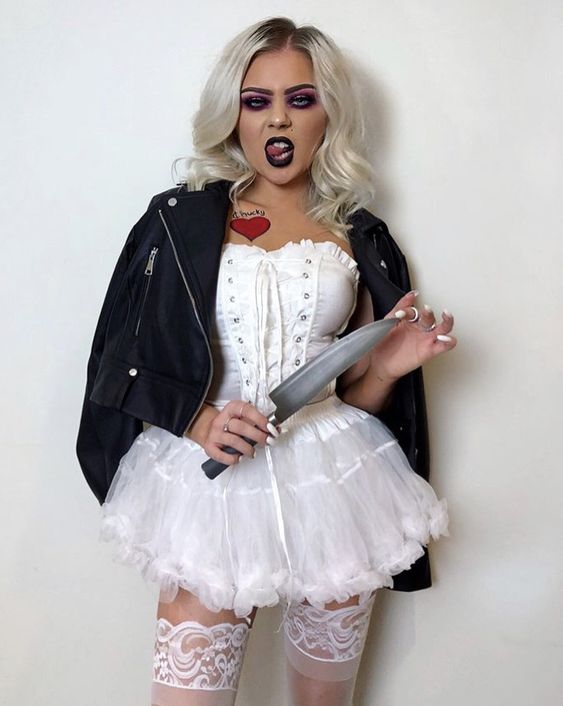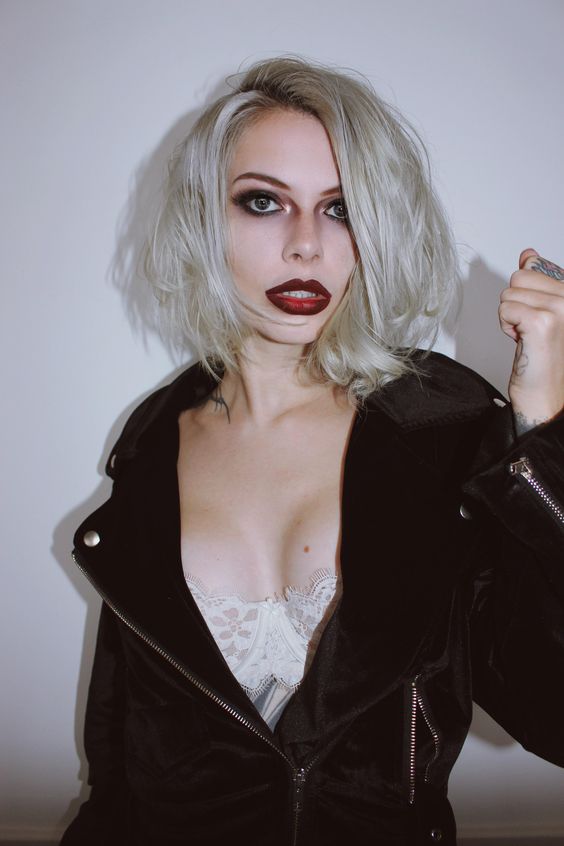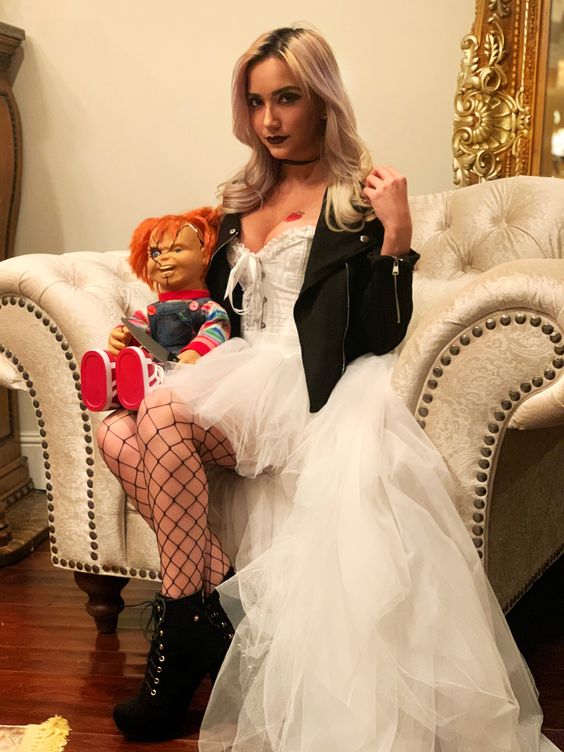 One of my favorite horror icons has got to be Tifanny from Bride of Chucky. It's always been my dream to dress up in her iconic wedding gown and leather jacket combo for Halloween. So maybe this year, I might just be crossing off my bucket list.
Edgy and so much fun, dressing up as Tifanny will be a delightfully twisted and wickedly fun choice that's sure to add a dash of horror and humor to Halloween celebrations this year. You can even elevate the costume even further by carrying around your very own Chucky doll.
Dalmation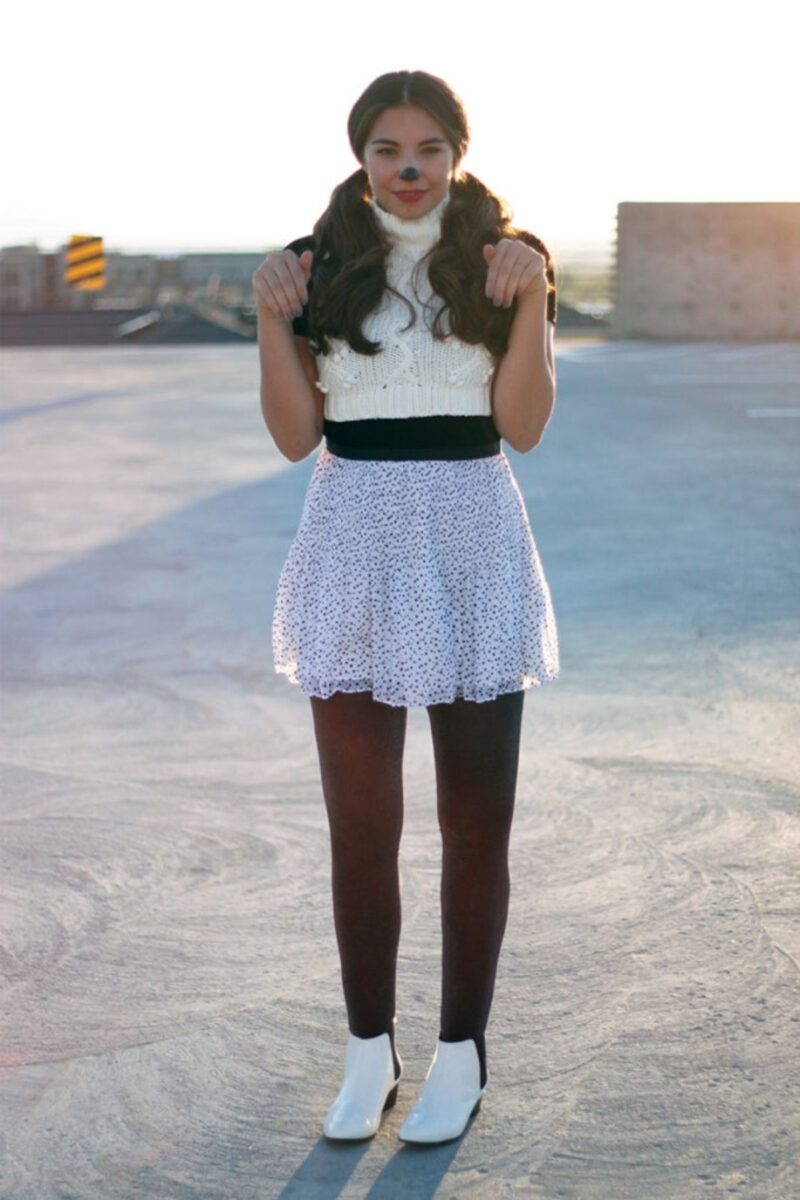 Dressing up as a dog for Halloween may seem a little silly but it's definitely adorable. Plus, it's very easy to do! You don't have to actually make a fursuit to resemble a dog. Instead, you can take inspiration from black spots against a white background to capture the quintessential Dalmatian look. To achieve this look, just pick out an outfit that's comfortable for you and use your crafting skills to recreate those black and white spots.
Eleven (Stranger Things)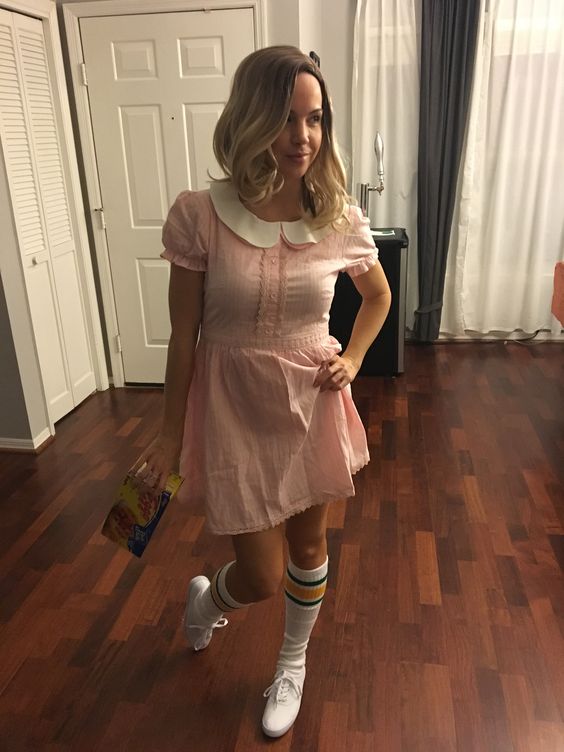 If you're looking for costumes from the trendiest and most popular shows on Netflix right now, then look no further than Eleven from Stranger Things! This costume not only pays homage to one of the most beloved characters from recent television history but also offers a unique and instantly recognizable look that's perfect for the spooky festivities of Halloween.
Katherine Pierce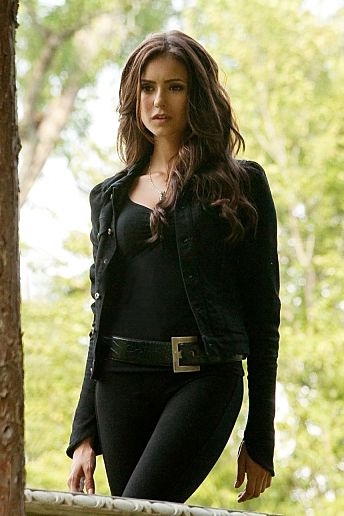 I'm watching the Vampire Diaries again so I had to include this. She dresses super cute, plus this costume is warm (for you cold weather folks like me) and many of the pieces can come from your closet. This is one of my favorite Halloween costume ideas for women right now!
Moira: Maid From AHS Season 1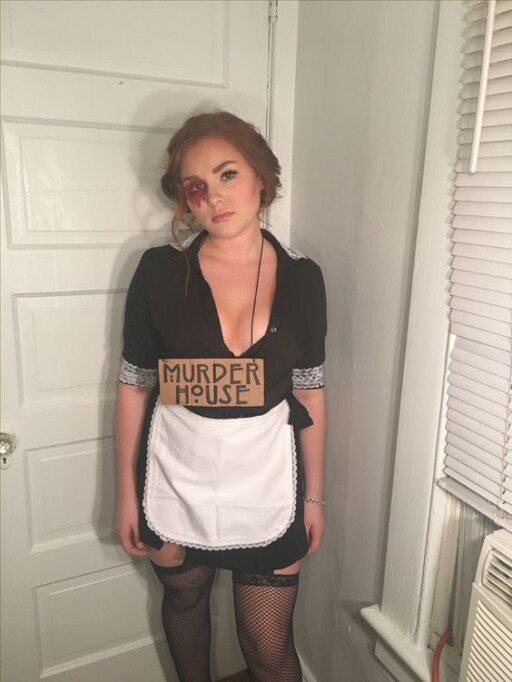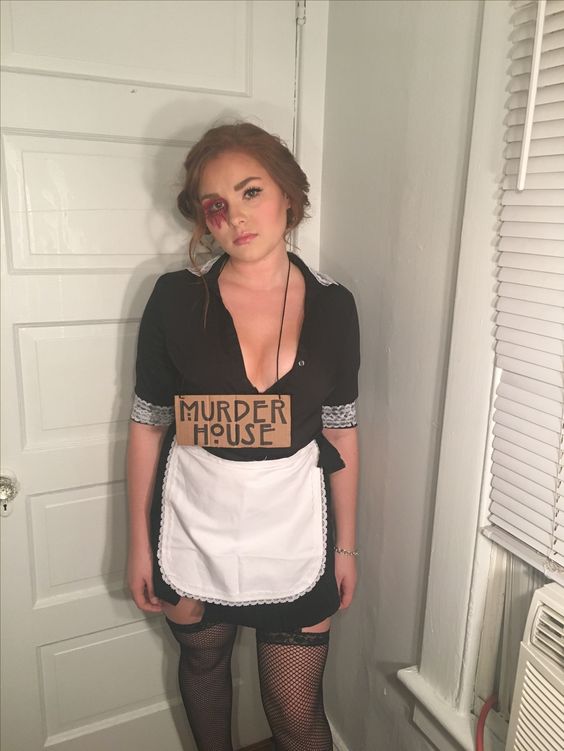 AHS costumes are super trendy right now (I think there's a big revival going on due to TikTok) and Moira's character is one of my favorites. It's easy to snag a maid costume, but don't forget to do it up with accessories that make it clear who you are. This is one of those Halloween costume ideas for women that never goes out of style.
Minnie Mouse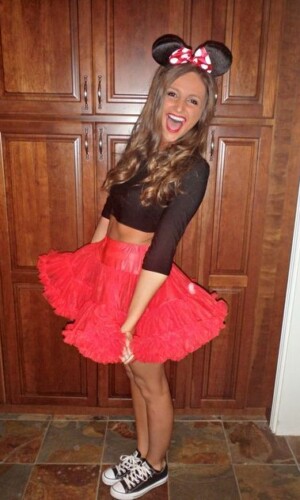 Looking for old-school Halloween costume ideas for women? Minnie Mouse is another classic if you want to feel comfortable and love Disney. Here are some different variations: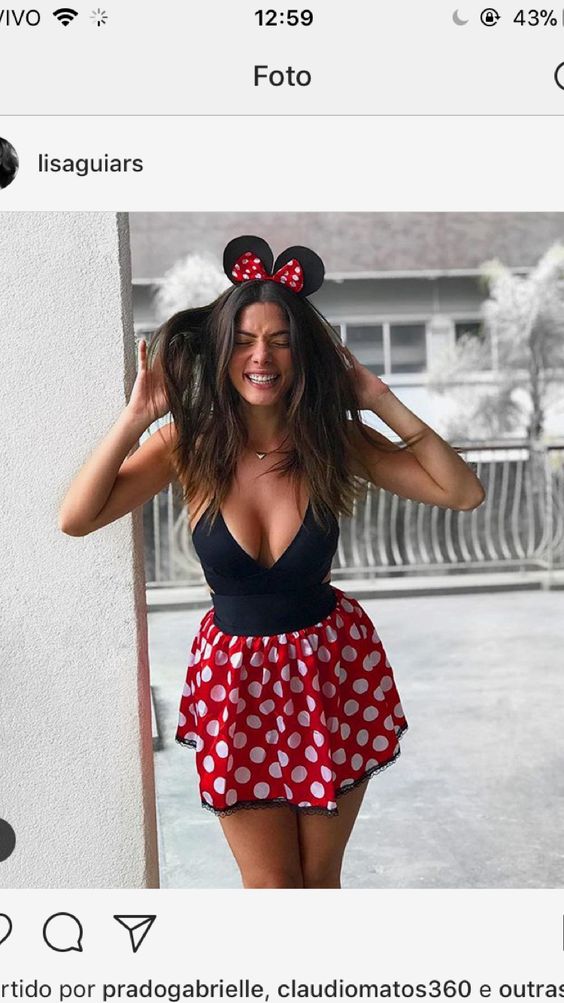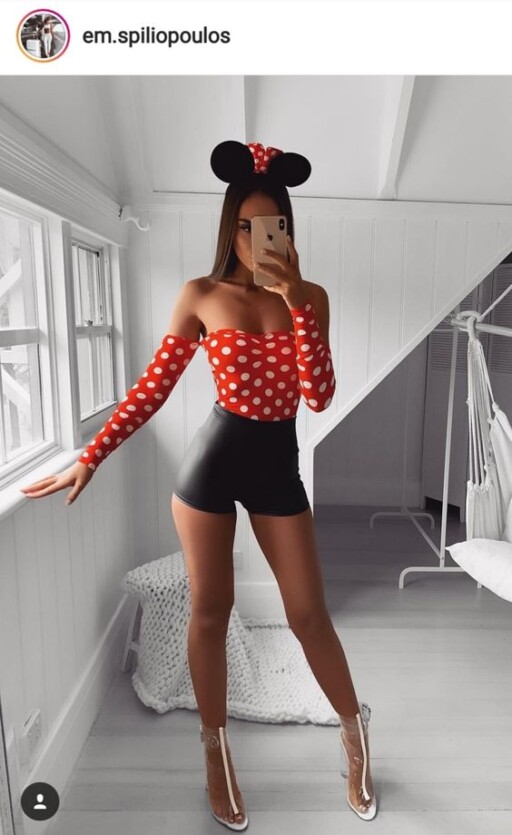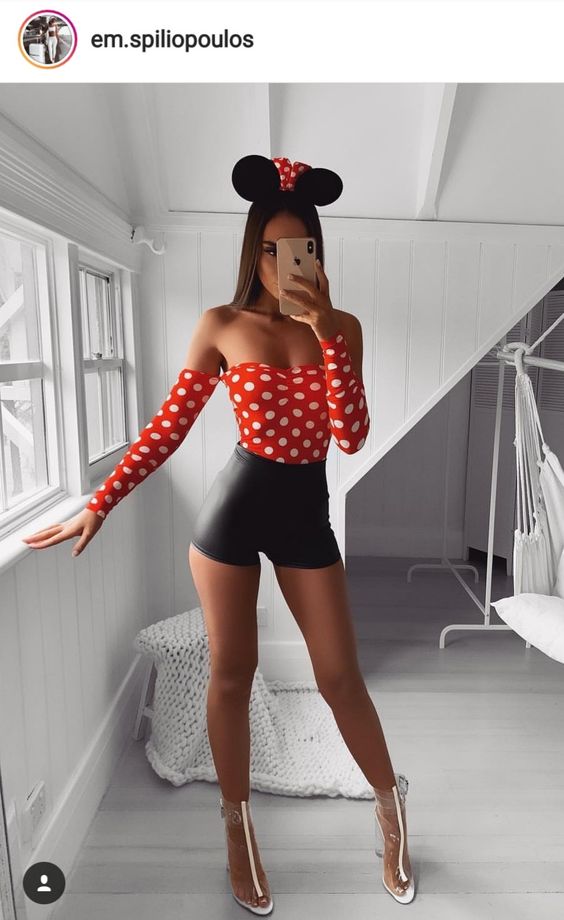 It's such a cute look and is definitely one of the best female Halloween costumes of 2022! Simple, flirty, and it's lots of fun!
Euphoria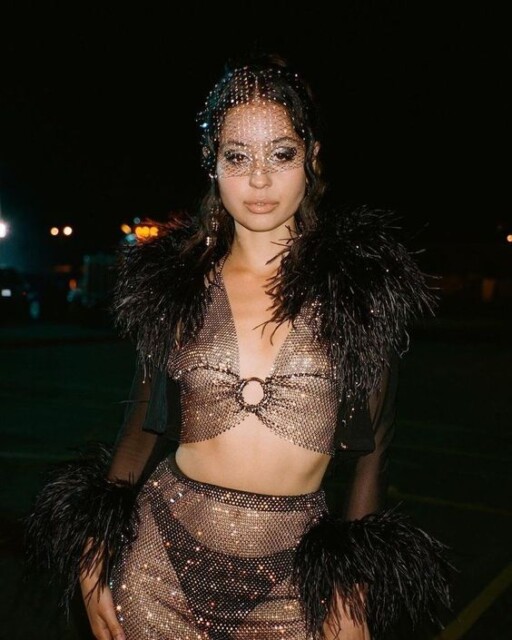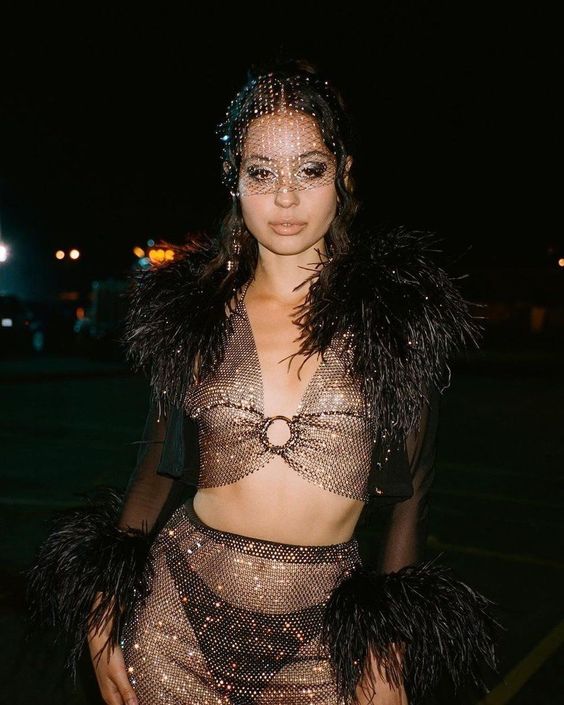 Euphoria is trendy as well this season, and there are a few different ways you can do it. You definitely need lots of beads!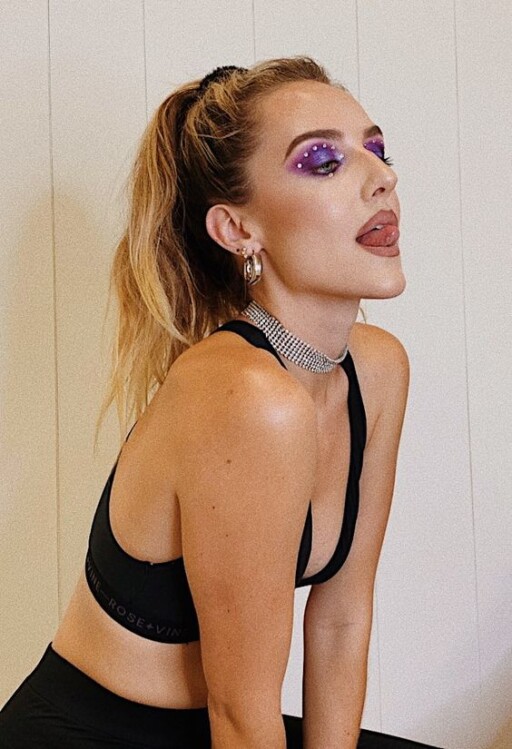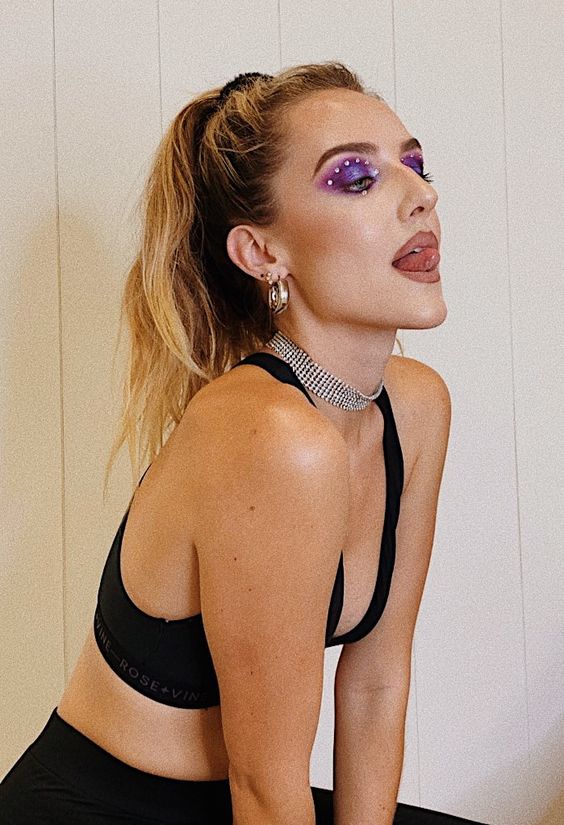 White Rabbit: Alice In Wonderland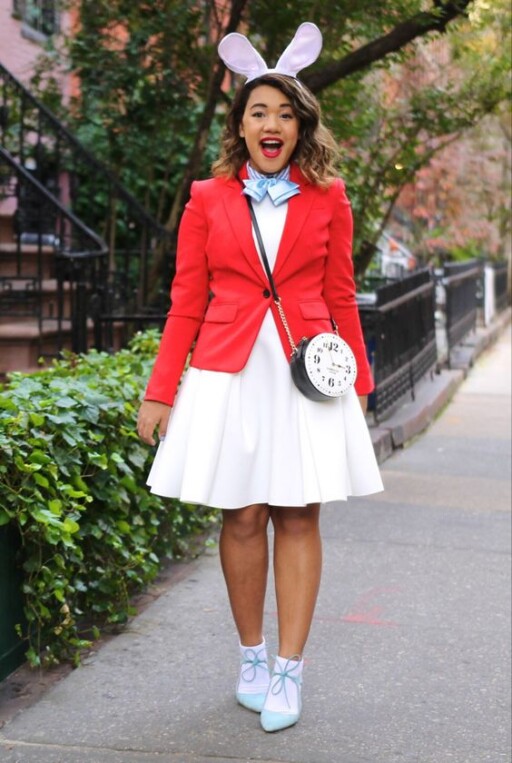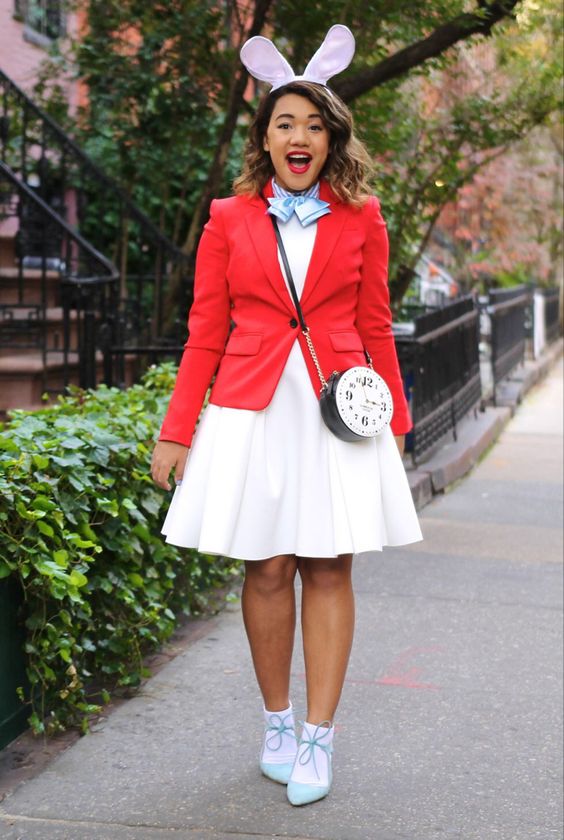 I love this costume and find that it stands the test of time (no pun intended). You can do it as grandiose or chill as you'd like! From the distinctive rabbit ears and pocket watch to the waistcoat, bowtie, and monocle, every detail can be carefully crafted to capture the essence of this iconic character. The process of assembling this ensemble can be both fun and challenging, allowing you to put your DIY and crafting talents to good use.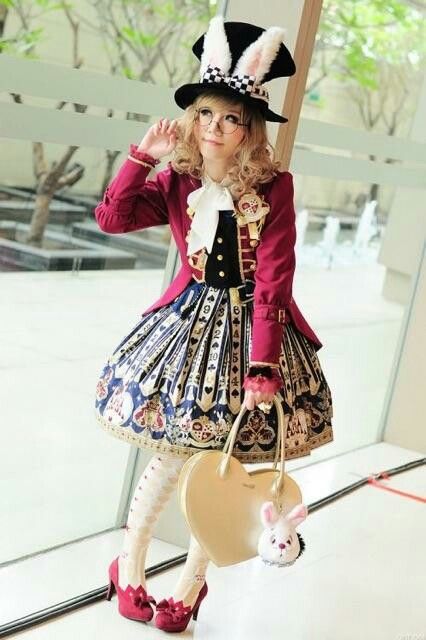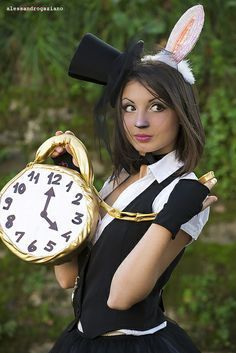 Sure, anyone can be Alice in Wonderland but it's definitely a lot more fun to dress up as one of the kookier characters like the White Rabbit from the books or the movies.
Jessica Day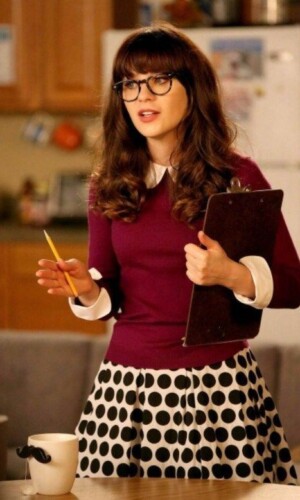 As a huge New Girl fan, I'm obsessed with this costume. You definitely need glasses (and bangs if possible), but the trick outfit-wise is to be as over the top and colorful as possible.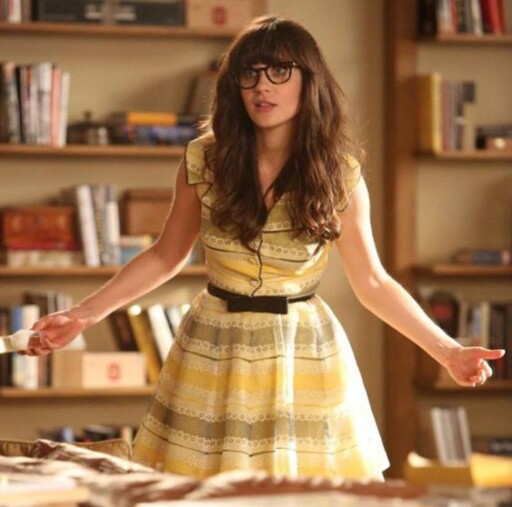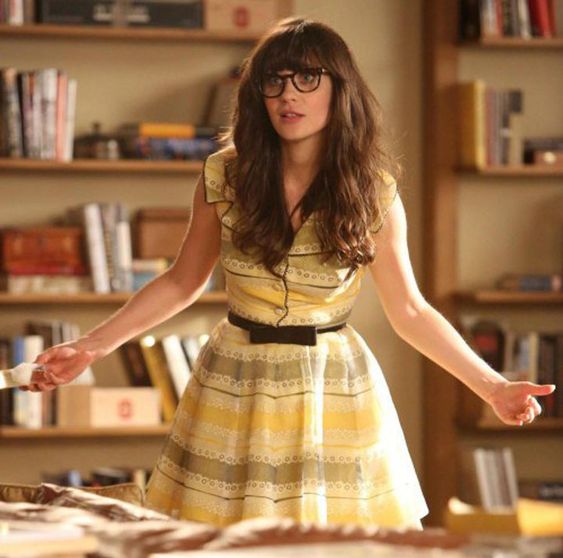 Tinkerbell

This is a sweet costume (especially for blondes) that will always be pretty popular. It's such a cute costume and is definitely one of the best female Halloween costumes of 2022!
Joker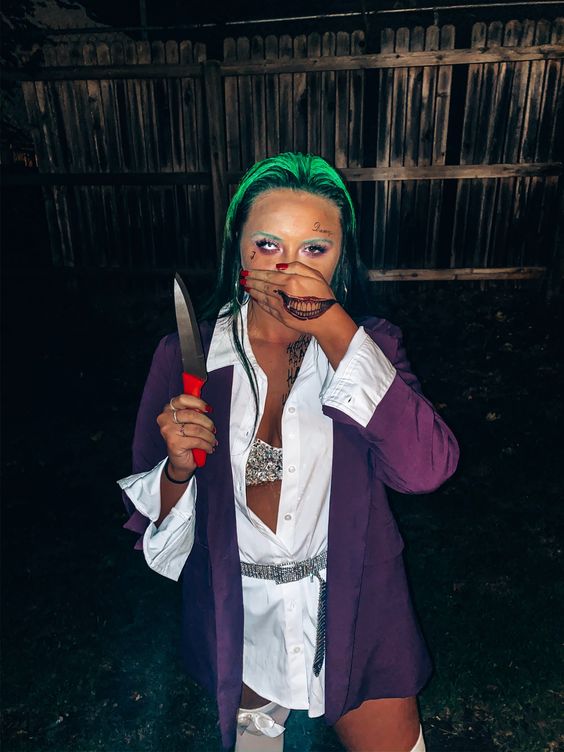 Creatively, the Joker costume offers a plethora of opportunities to showcase your artistic talents. Whether you choose the classic purple suit and green hair combo or draw inspiration from other versions like Heath Ledger's gritty portrayal or Joaquin Phoenix's raw interpretation, the process of assembling the outfit provides ample room for personalization and imagination. From makeup to accessories, every detail can be carefully tailored to capture the essence of the Joker's distinct style!
Not to mention, you can easily pair up with your friends to do a DC group of characters to have matching themes!
Vampire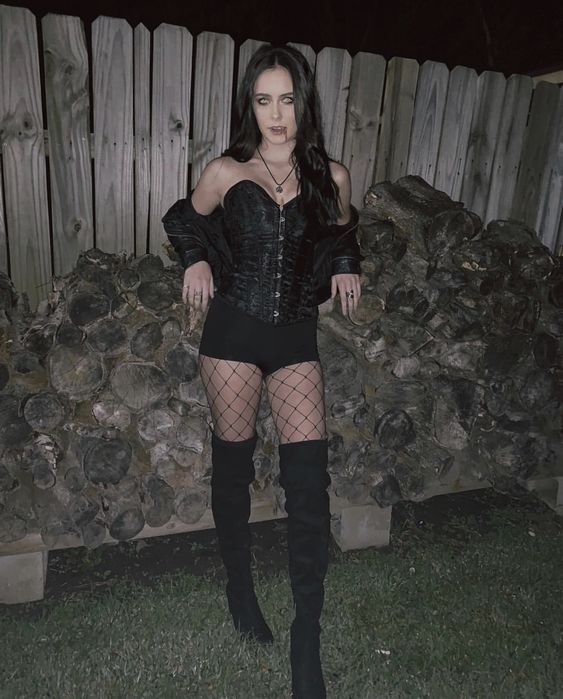 The vampire is always hot. It's definitely one of the best female Halloween costumes of 2022!
You have a wide range of choices for what kind of vampire you'd like to be as well. Whether it's a regal Victorian gown or a modern, edgy ensemble, to the accessories such as fangs, capes, and intricate jewelry, you have the opportunity to personalize the costume to match your vision of a vampire. You can lean towards the elegant and sophisticated Dracula-esque portrayal or a more contemporary and urban take, your creative choices can set your vampire apart from other vampires.
Winnie The Pooh

If you're nostalgic and love cutesy costumes, Winnie the Pooh is absolutely adorable! You can get as creative as you like with how to interpret Pooh as a costume too!
Leslie Knope

Check out this costume as well as three other awesome DIY feminist Halloween outfits here.
There are so many ways to do this outfit, but for some reason it isn't super common. I think it's absolutely hilarious – I love Leslie!
Penelope

This is literally a Halloween costume in the movie. All you need is her super cute Victorian-inspired outfit and a pig nose.
Edna Mode

Edna Mode will definitely be a trendy costume this year for both girls and women. It's kind of cute and edgy in a weird way.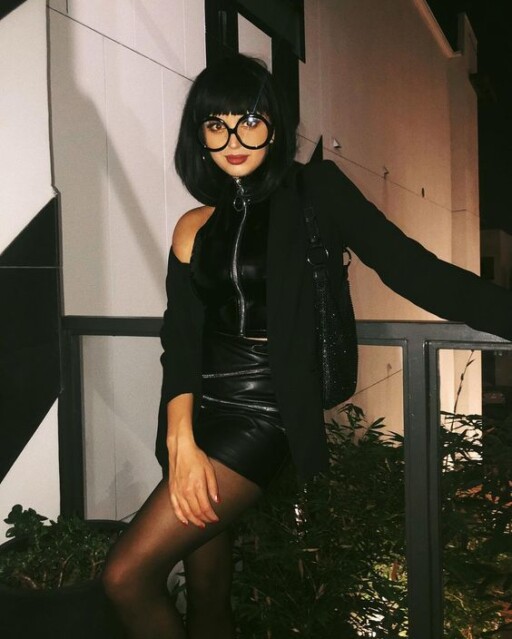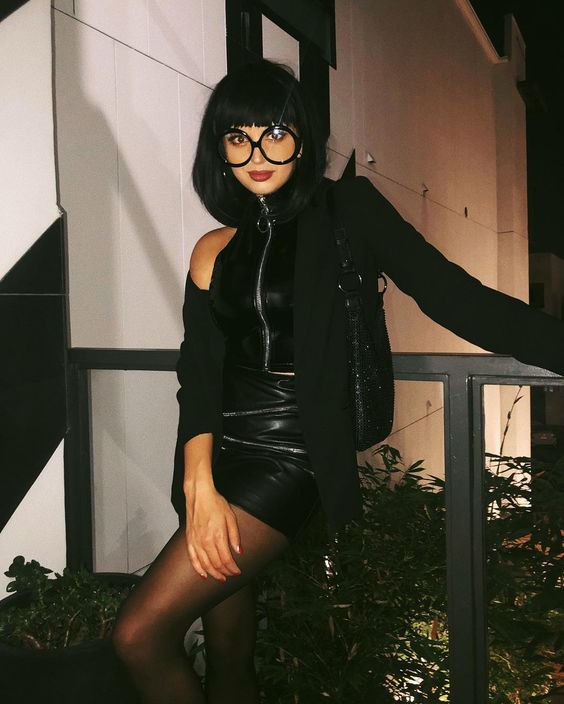 If you want to bring back some nostalgia for The Incredibles, the sassy Edna Mode is a perfect choice!
Queen Of Hearts

This is another really fun costume that you can do whatever you want with! As a ruler in Wonderland, the queen of heart's over-the-top personality and unpredictable behavior make her a captivating figure to portray around the Halloween season. You can wear her iconic heart-adorned dress as well as her elaborate crown and scepter, or you reimagine something entirely unique for your costume.
Scarecrow

If you need something classic and warm and love fall, then a scarecrow is the way to go. The best thing about this particular costume is that it's not too hard to put together. All you need are some denim overalls and a classic plaid shirt.
Tonya Harding

Another trendy costume this year, Tonya Harding is really easy to do. You just need a figure skater outfit and skates (real or fake) to sling over your shoulder. Be careful with sharp edges though!
Cruella De Ville

I love Cruella, and in true Halloween fashion, she really is a sociopath. Her distinctive black-and-white hairstyle, extravagant outfits, and over-the-top personality have made her an enduring villain in pop culture. Moreover, Cruella's costume provides a canvas for you to showcase your fashion-forward style. From her iconic black-and-white color scheme to her luxurious fur stole, gloves, and cigarette holder. You don't have to dye your hair for this costume (with temporary dye) or wear a wig, but it does really help the effect.
American Horror Story: Hotel

Another AHS costume that's trending this year due to TikTok is the hotel version. It's much more glam and can be inspired by Lady Gaga's character, The Countess!
Her opulent wardrobe, glamorous style, and enigmatic personality make her a captivating figure to embody for Halloween. You can easily combine elements of glamour, darkness, and eerie allure to capture The Countess' character. The process of putting this this ensemble together allows you to explore a mix of vintage glamour and Gothic elements, resulting in a costume that is both stylish and unsettling.
Snow White

I love the Disney princesses, but Snow White is a super cute costume that can be put together from thrift store clothing. You can go for her classic blue and yellow gown or put a modern twist to it so you can have a more comfortable dress during Halloween season.
iZombie

If you want to be a nice zombie, then try the main character from iZombie. She dresses super cute (in a leather jacket) but has that dead zombie look that can easily be accomplished with makeup.
Maleficent

Maleficent is still trending this year and the horns are already selling out! Without a doubt, her imposing horns, dramatic wings, and signature staff are etched into pop culture memory. Complementing the headdress is the flowing robe, typically adorned with intricate patterns or dark motifs that evoke a sense of mystery and grandeur. But you can get creative with her dress or opt for a catsuit for easier movement.
Catwoman

At the heart of the Catwoman costume is the iconic catsuit, a figure-hugging ensemble that accentuates your curves. This is another costume that can be whatever you want to make it and is easy to put together with clothing from your closet. Catwoman is one of the top Halloween costume ideas for adults for a reason!
Coven: American Horror Story Season 3

Last but not least, this AHS season 3 costume is fun because it's creepy and witchy and totally fits the Halloween vibe. Putting together the costume for this is fairly easy as well! All you need is an all-black outfit and a pair of ankle boots to match.
Evil Fairy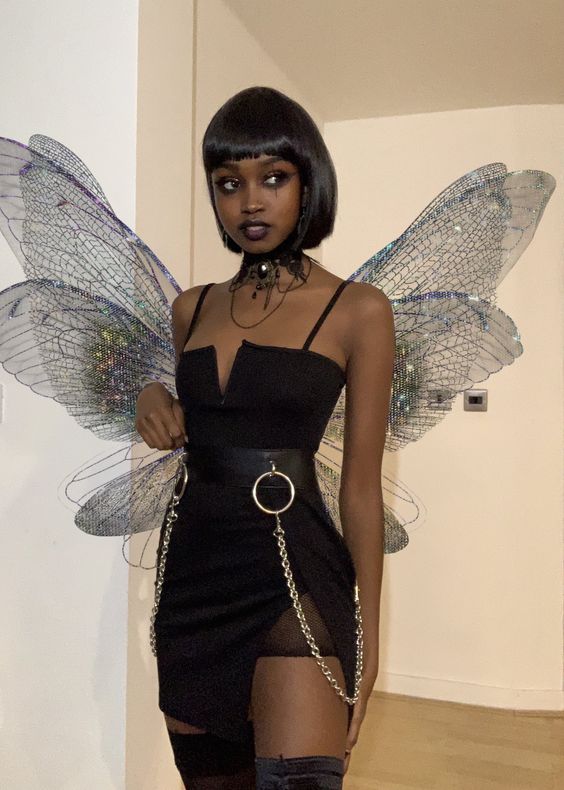 Selecting an evil fairy costume for Halloween is a mesmerizing and darkly enchanting choice that allows you to channel the mystique and malevolence of a classic antagonist. In pop culture, so many evil fairies have graced us and we're totally spoilt for choice. You can easily take inspiration from evil fairies from multiple shows or movies, or you can create one of your own!
Angel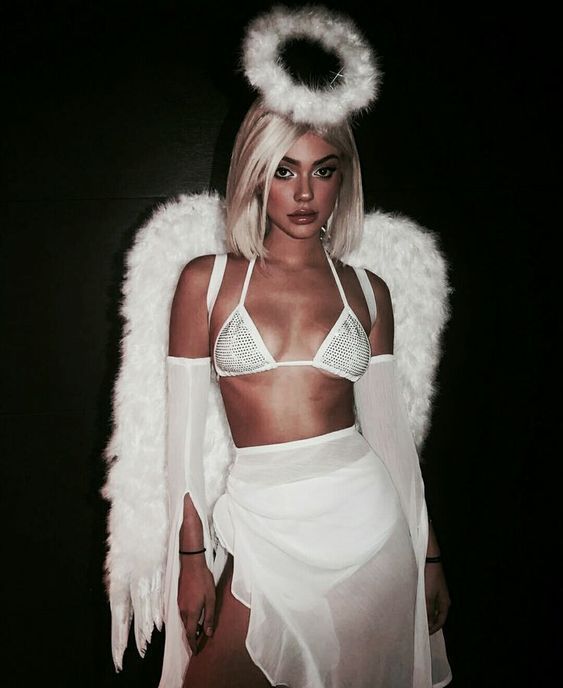 With its soft elegance, celestial aesthetics, and timeless charm, an angel costume offers a delightful blend of innocence, recognition, and heavenly allure that makes it a standout option for the Halloween season. You can wear your costume as conservatively or as sexy as you like, it really depends on your preference.
Classic Witch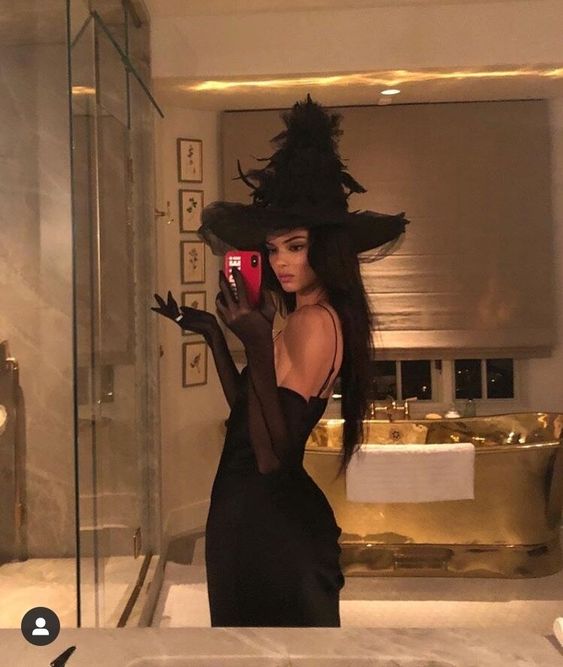 You can never go wrong with a classic witch costume for Halloween. They may be a bit overdone but you can always add your own personal touch to keep things unique. You can opt for long, flowy dresses for a more sophisticated look or wear something a little more casual so you can party all night long comfortably.
Jennifer's Body (Megan Fox)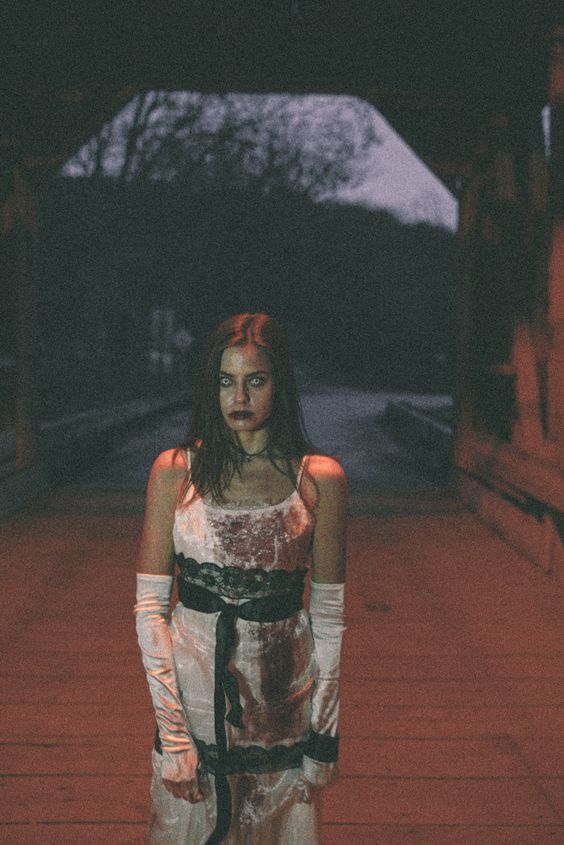 Jennifer's Body's prom dress for Halloween is a striking and iconic choice for all the women out there. Not to mention, this movie is one of my most favorites to watch during the spooky season. All you need is a white, saying dress with black lace accents. For a finishing touch, you can splash some blood onto your overall look to fully capture Jennifer's demonic look.
Angles Y2K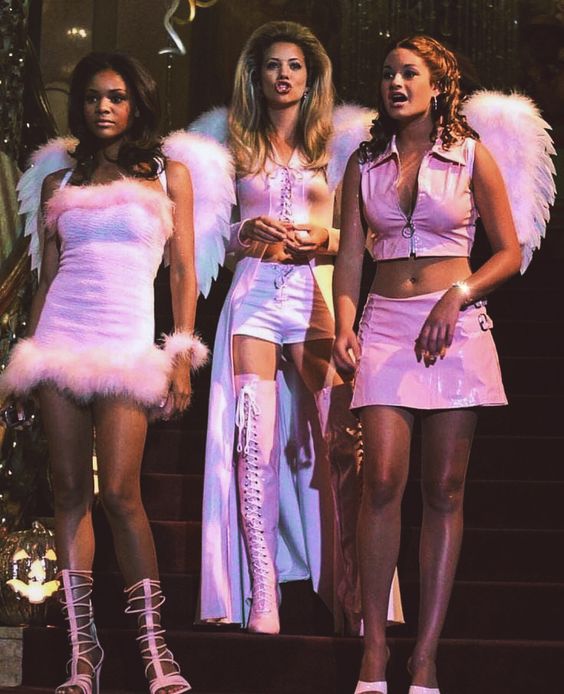 One of the classic Halloween costume ideas for adults is obviously the angel. You can't go wrong! Not to mention, the particular angel look from A Cinderella Story will remain iconic until the end of time.
The Joker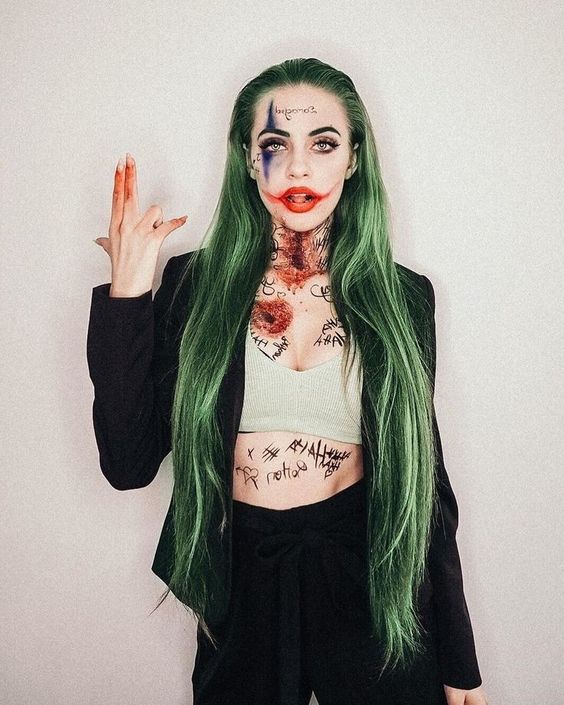 The Joker costume is another classic for the Halloween season. So put on your best green hair, face paint, and have fun writing fake tattoos all across your body to recreate the Joker's aesthetic.
Velma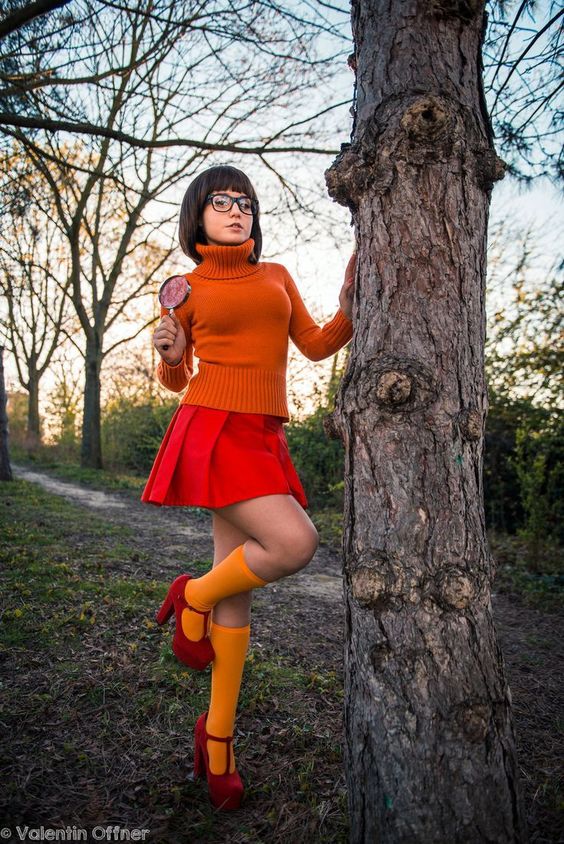 While I definitely see myself more similar to Daphne, Velma's spunk and witty intelligence are certainly just as iconic! With her signature orange ensemble and preppy aesthetic, this costume would be such a hit during the spooky season!
Pastel Skeleton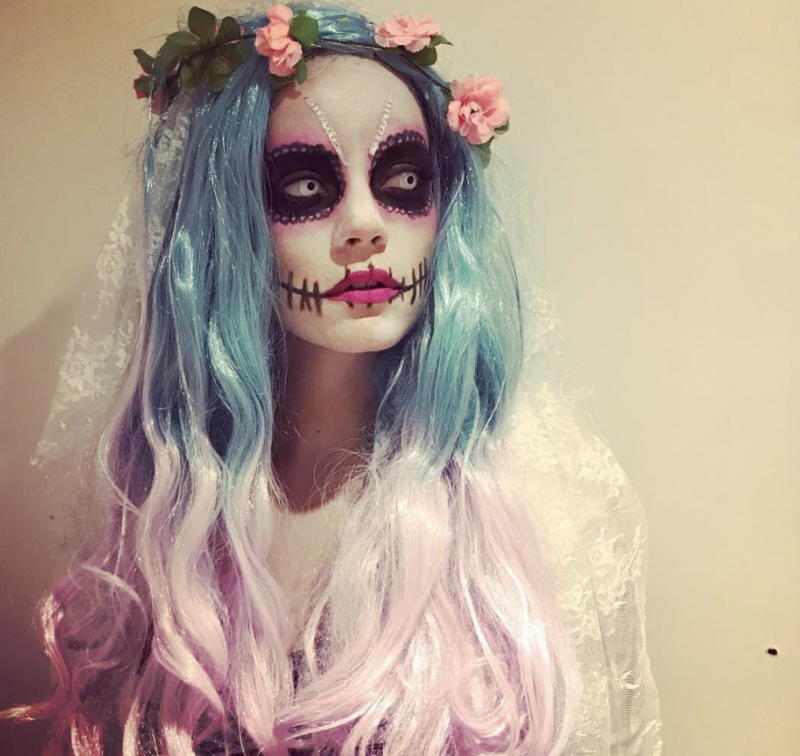 With its blend of playful colors, skeletal aesthetics, and a touch of enchantment, the pastel skeleton costume will give you a fun, playful ensemble for Halloween! The pastel color palette, featuring gentle hues like mint green, lavender, baby blue, or soft pink, immediately sets the tone for a more whimsical take on the classic skeleton.
Danny Phantom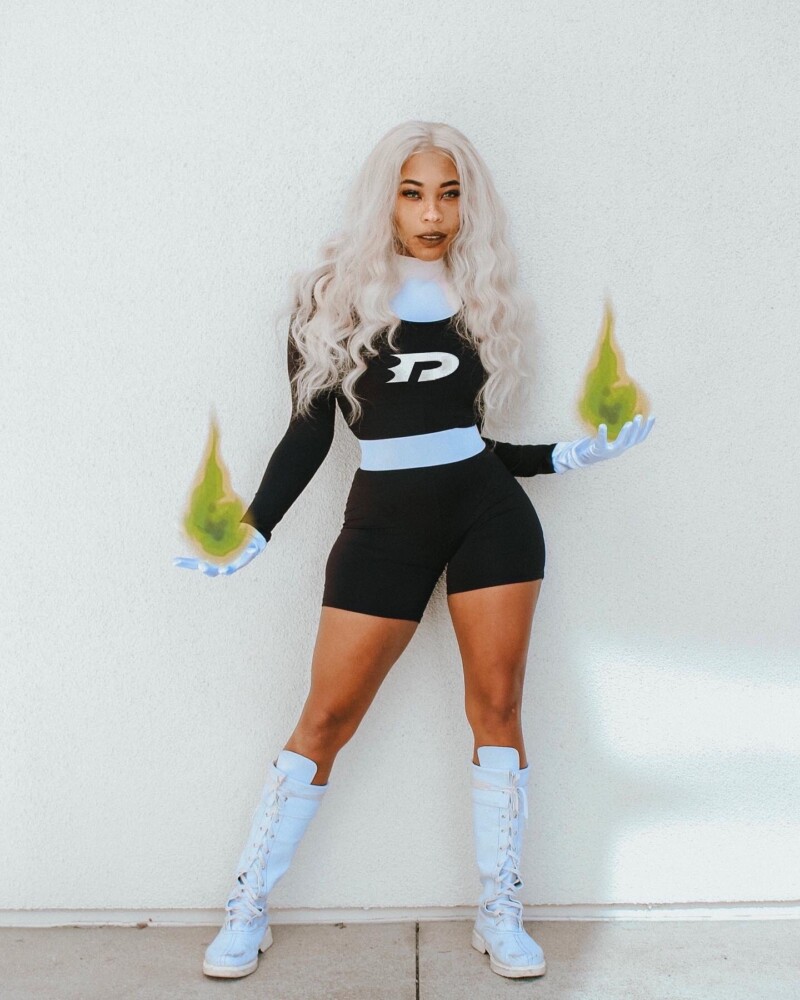 If you want to come off a little athletic then this is one of the top Halloween costume ideas for adults. Not to mention, it's sure to bring back nostalgia for those who watched Danny Phantom as a kid!
Fairy Deer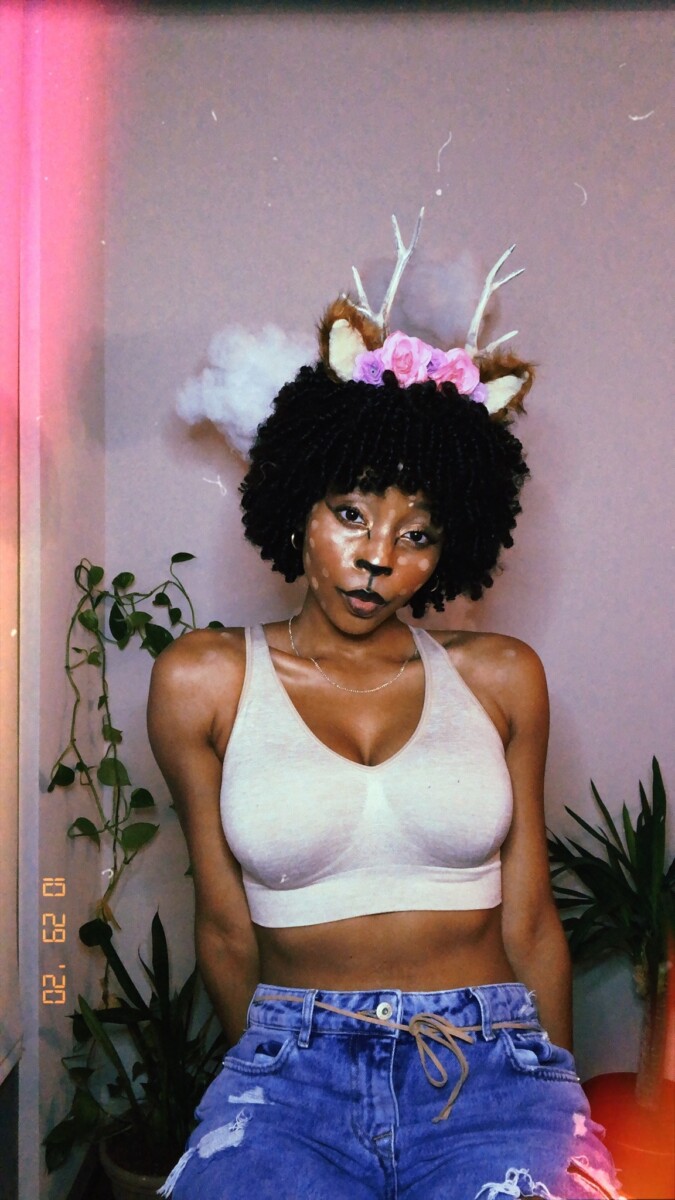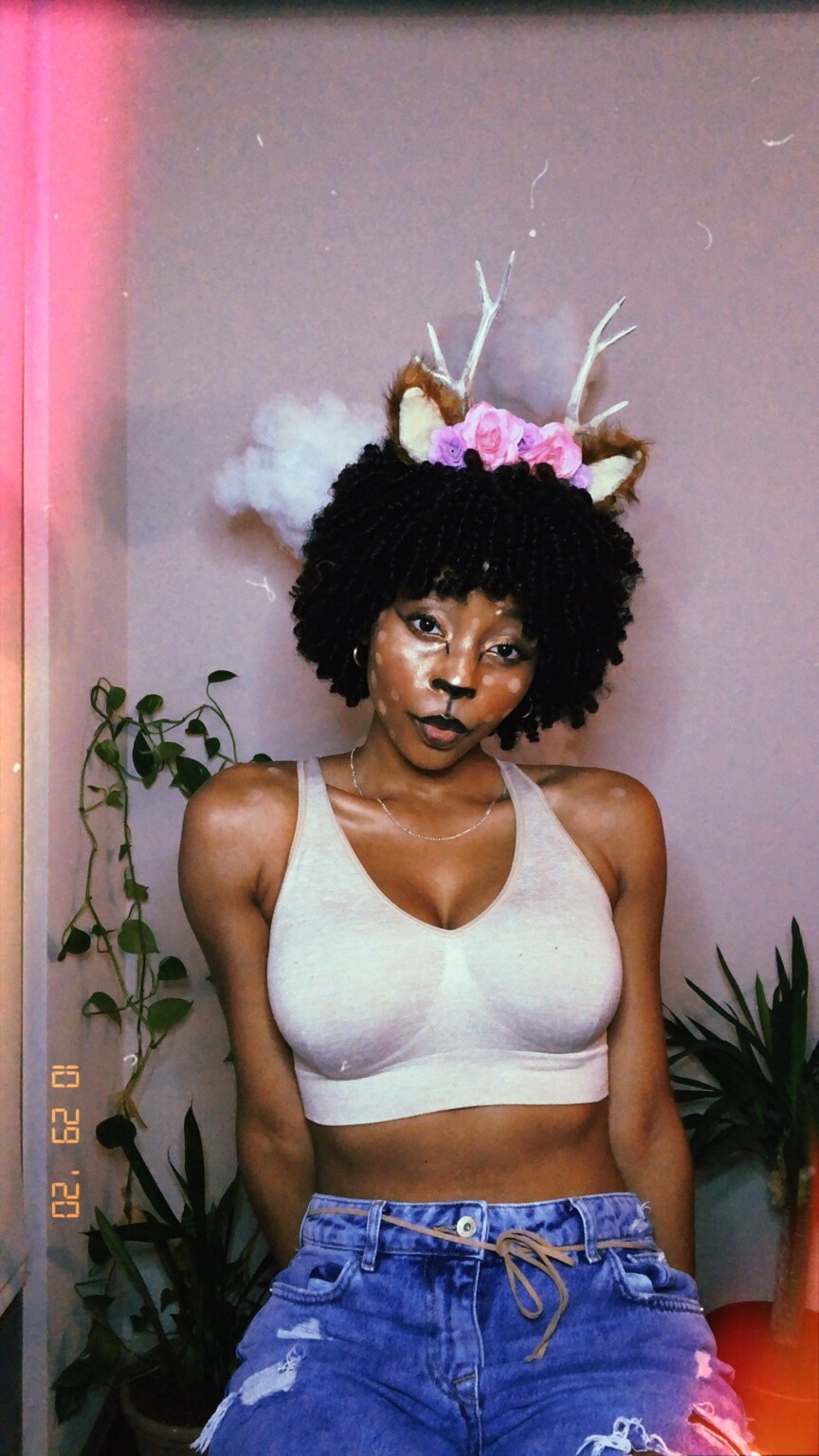 Looking for Halloween costume ideas for adults that are feminine and dressy?
Girl/Dog Duo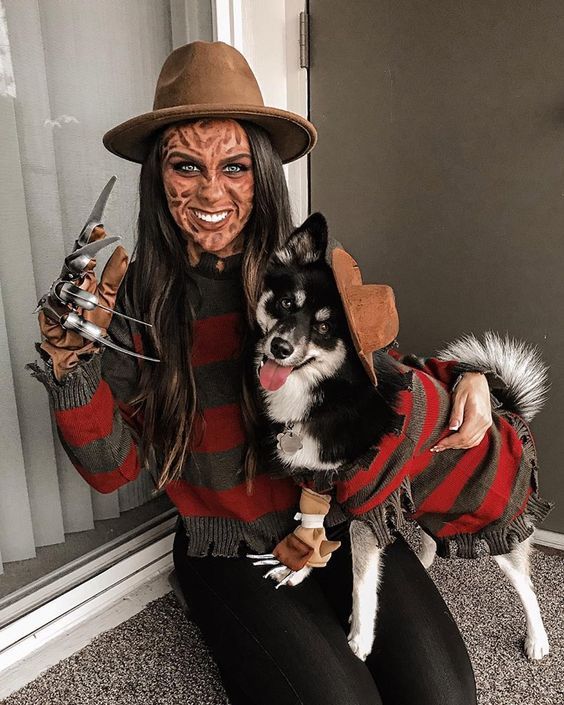 Got a dog? If so, this is one of the most fun Halloween costume ideas for women this year. Give it a try!
Victoria's Secret Angel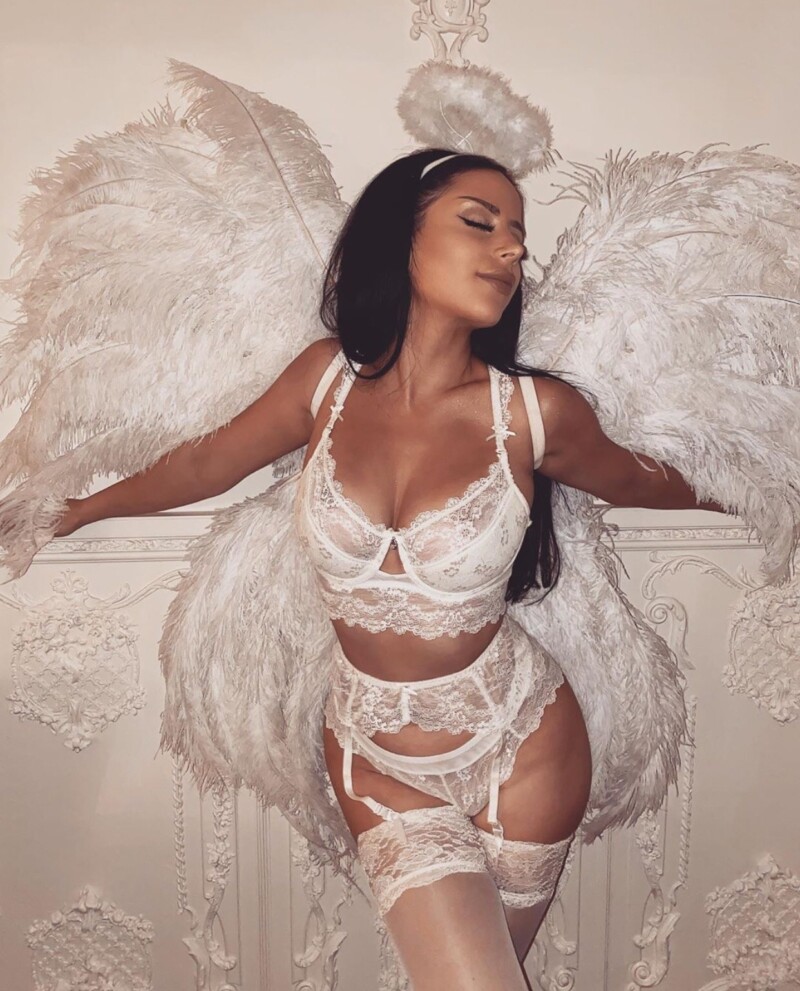 Who doesn't want to be a VS Angel right? Unleash your sexy side this Halloween and wear those flirty ensembles to recreate an iconic VS Angel look! Don't forget your wings too!
Corpse Bride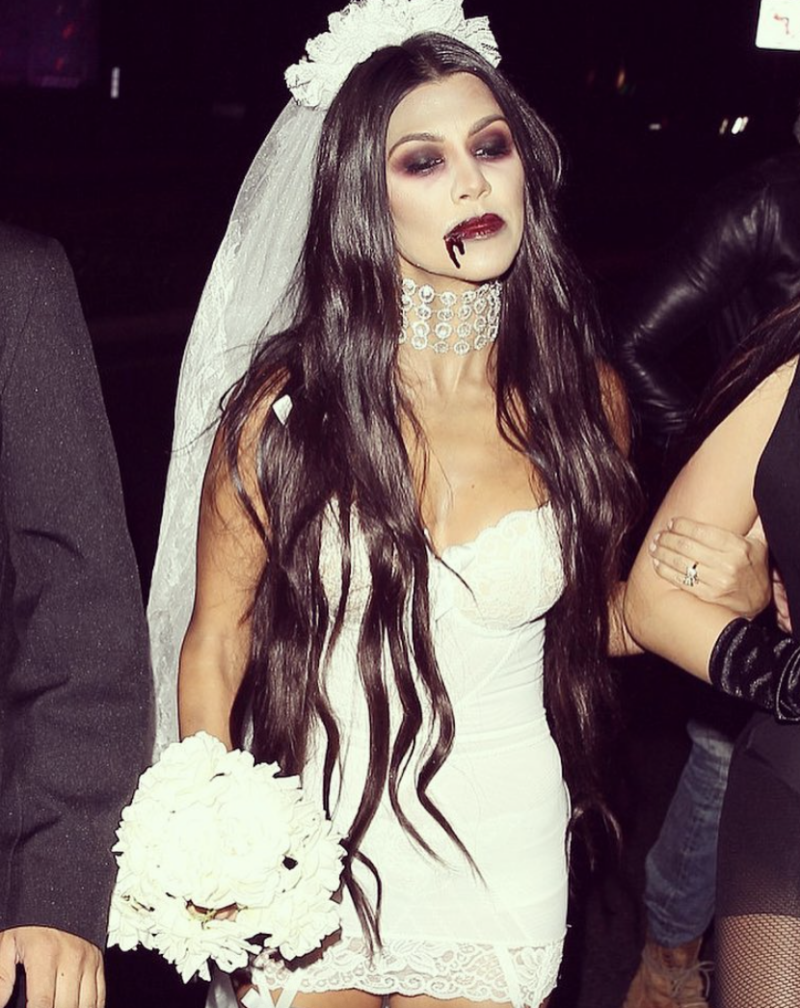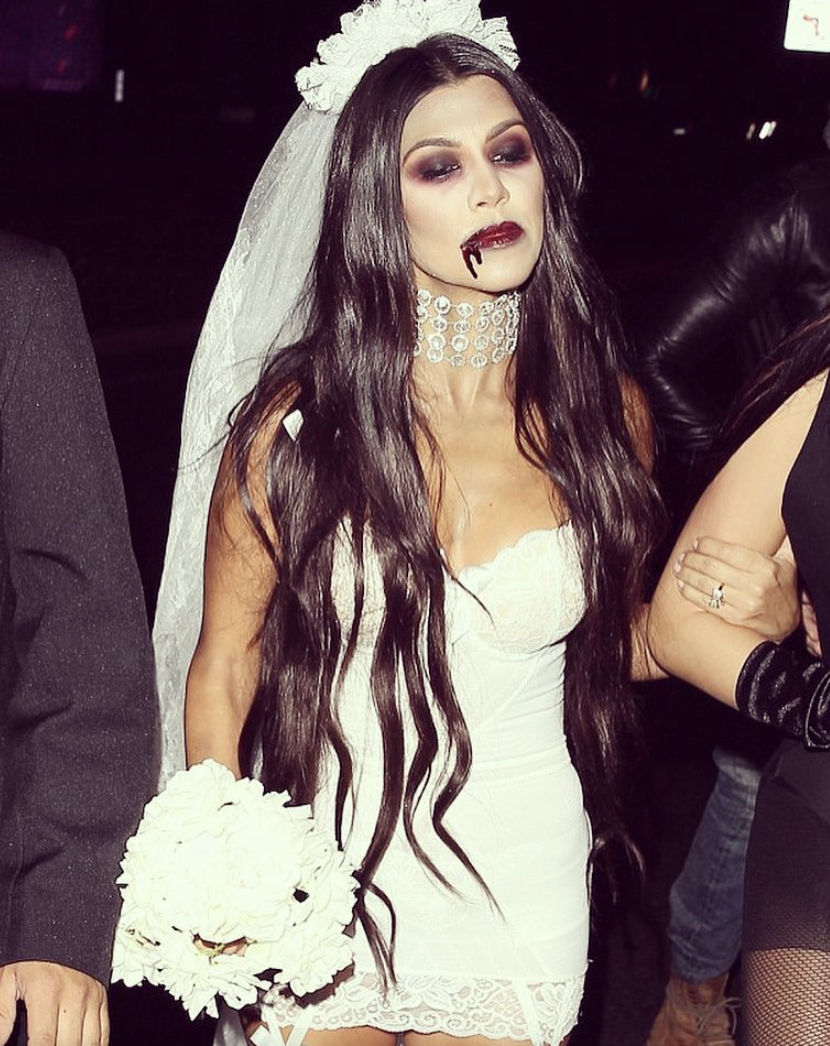 This is definitely one of the top Halloween costume ideas for women if you want to be sexy and scary.
Gold Fairy
With a touch of whimsical charm, a Golden Fairy costume is sure to turn heads all over Halloween night. A gown or dress adorned with golden hues, metallic accents, and delicate embellishments will make your costume shine throughout the spooky season. Not to mention, a pair of gilded wings, often featuring intricate designs and shimmering details, add an essential touch of enchantment to your costume.
Alice In Wonderland
Alice in Wonderland is always fun but this sexy Alice is perfect for a party. This is definitely one of the top Halloween costume ideas for women right now!
If you want Halloween costume ideas for adults that remind you of your childhood then Alice is definitely the way to go. Furthermore, one of the key elements that distinguishes an Alice in Wonderland costume is the incorporation of whimsical motifs. Accessories like a pocket watch, a deck of cards, or a stuffed white rabbit toy add playful details that reflect the story's quirky characters and fantastical elements.
Lara Croft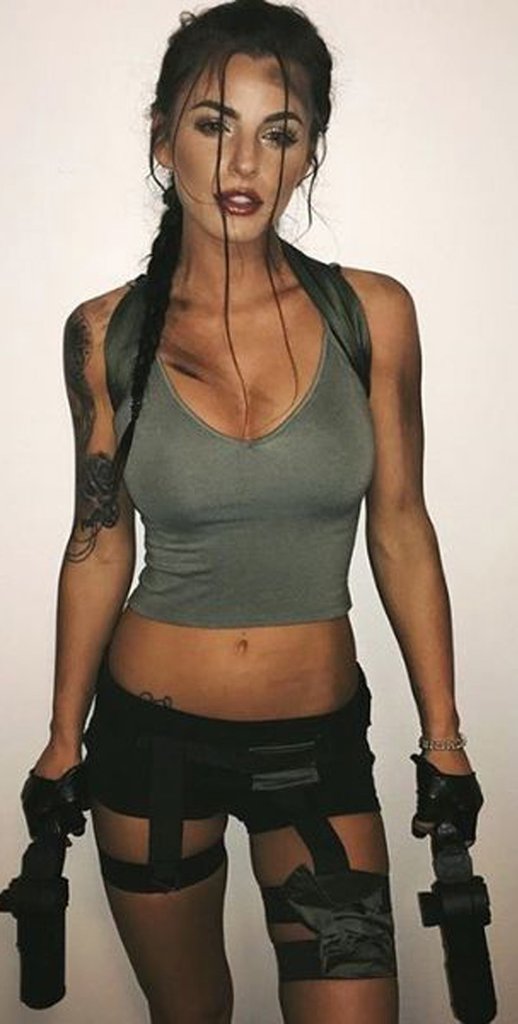 Whether you're a huge fan of the games or the movies, it's hard to deny that Lara Croft is definitely one of the most badass women in pop culture. And I can see why she'd be such a great choice for a Halloween costume! Oozing athleticism as well as a touch of sex appeal, the iconic tank top, cargo shorts or pants, and combat boots will surely be the essence of Lara's rugged and practical attire.
Kill Bill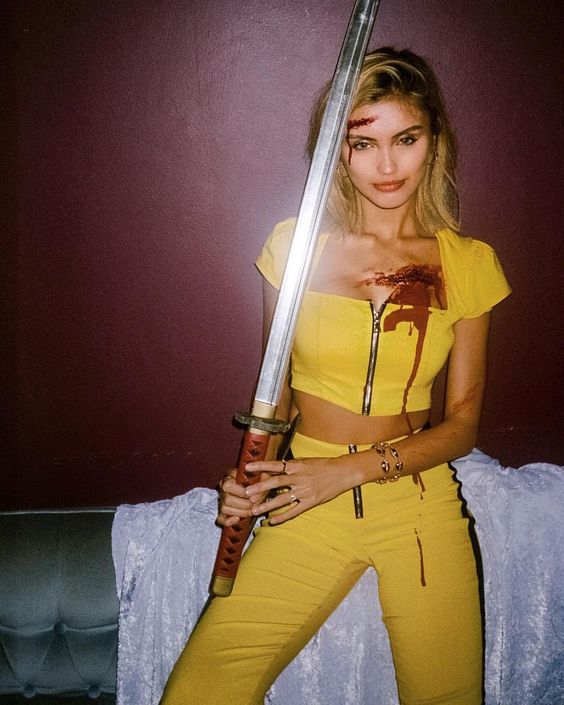 Paying homage to one of my favorite movies of all time, Kill Bill has some of the most memorable and iconic costumes of all time. Parfticularly, the yellow suit she wore was utterly stunning!
Batgirl And Her Dog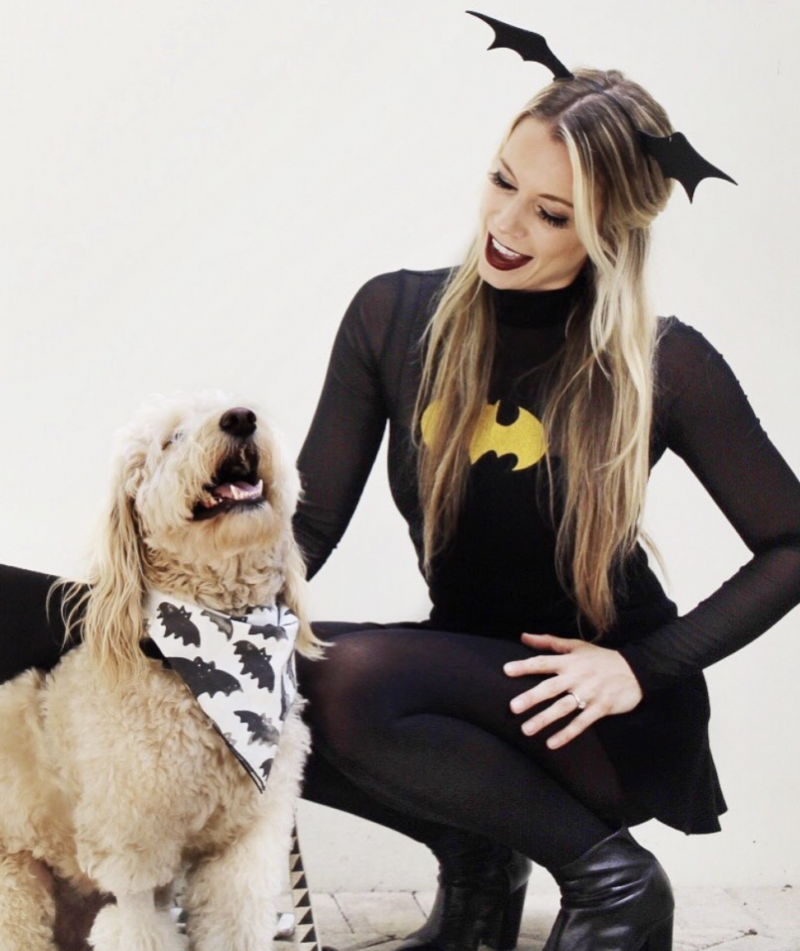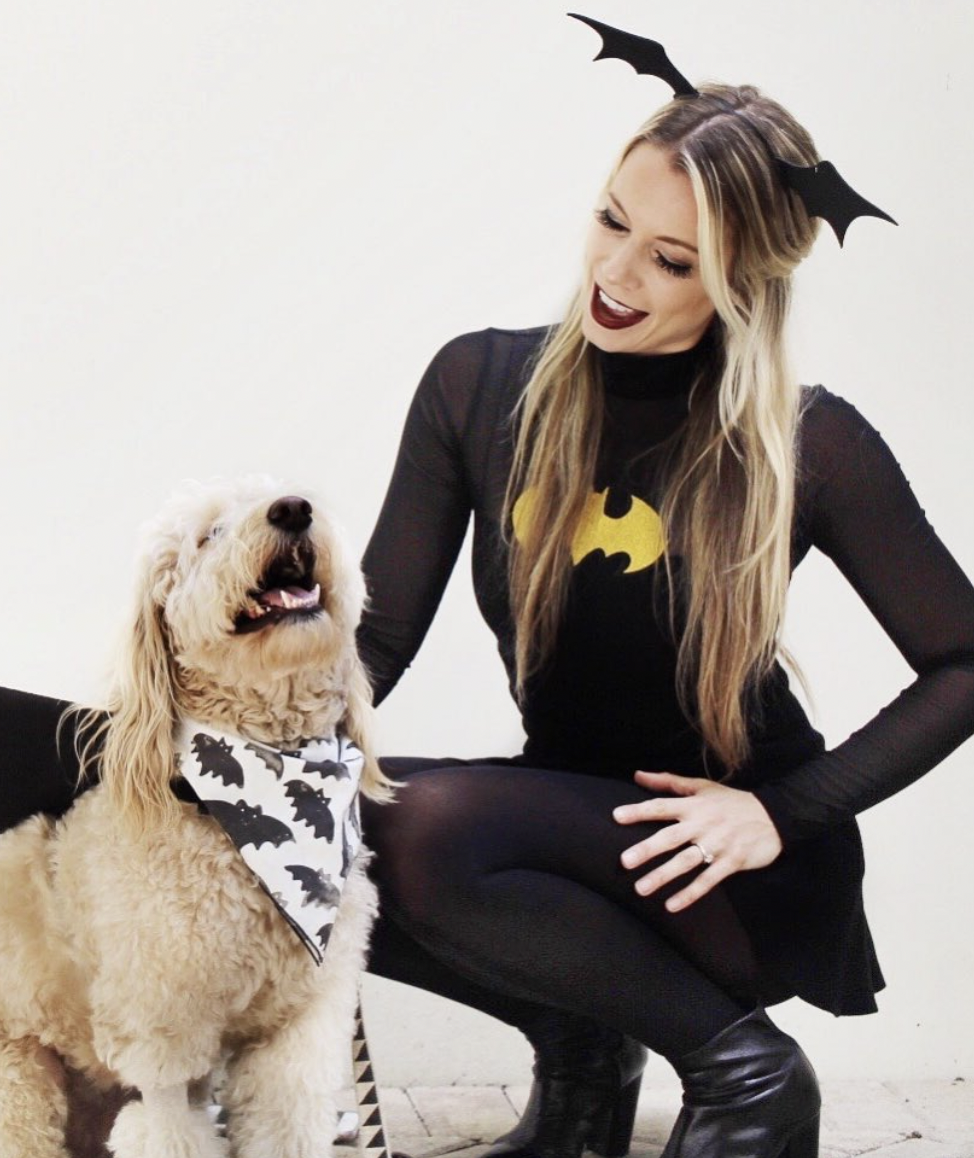 This is one of our favorite Halloween costume ideas for adults because it can be just for you or can easily include the whole family.
What are you planning for Halloween? What are your favorite Halloween costume ideas for women? Happy Halloween!