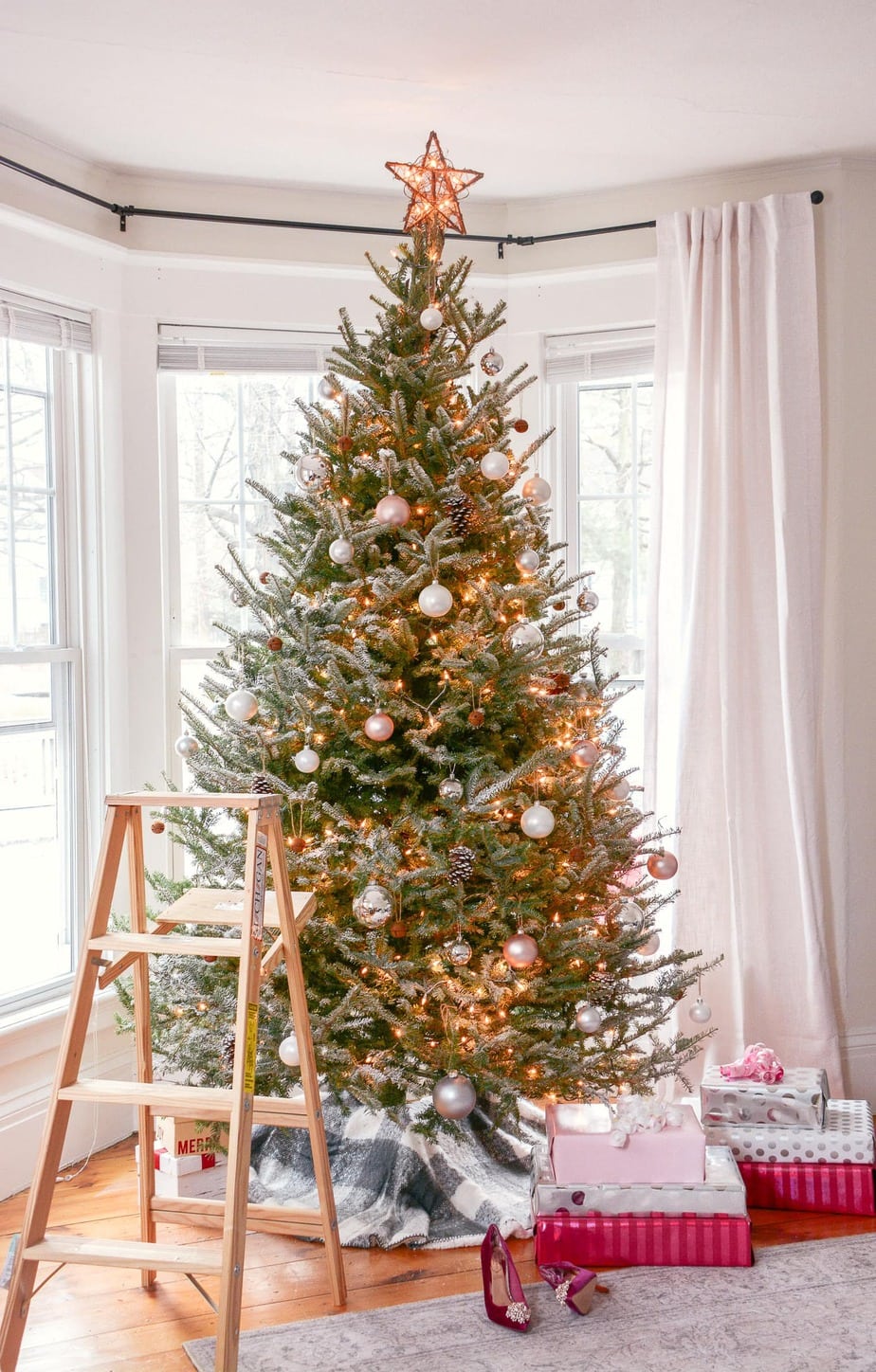 Flocked Christmas trees have become super popular for a reason! To me, a slightly flocked tree represents the beautiful quietness of the outdoors as snow starts to fall.
I've spent a lot of time wondering how to flock a real Christmas tree, so I finally took the plunge and did it. Minor flocking is what I went for (I personally like the less-is-more approach, especially for a real tree) but the process is easy and you can quickly make the tree look more or less flocked. It also takes less than 15 minutes and all of the necessary items to do it are available on Amazon Prime!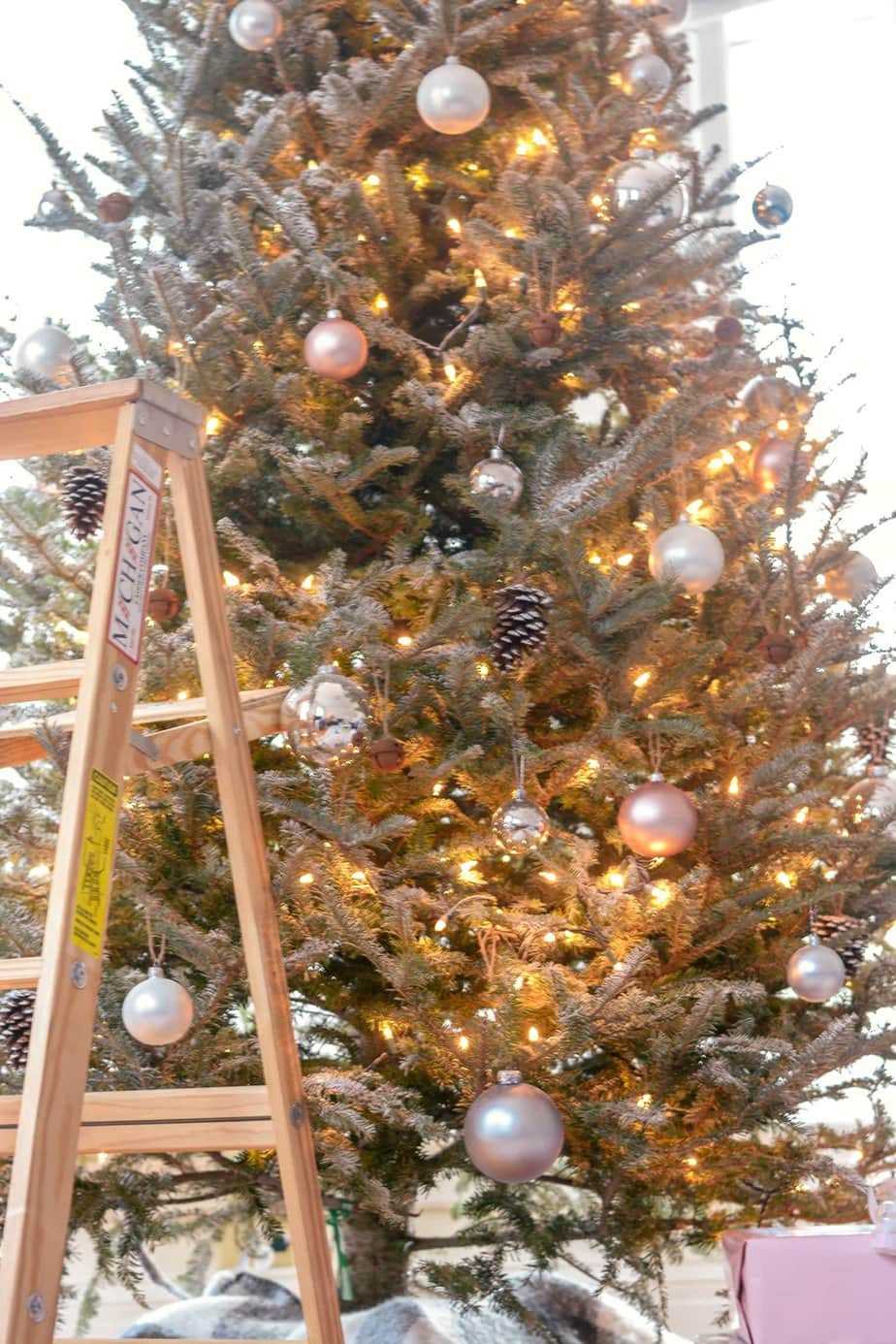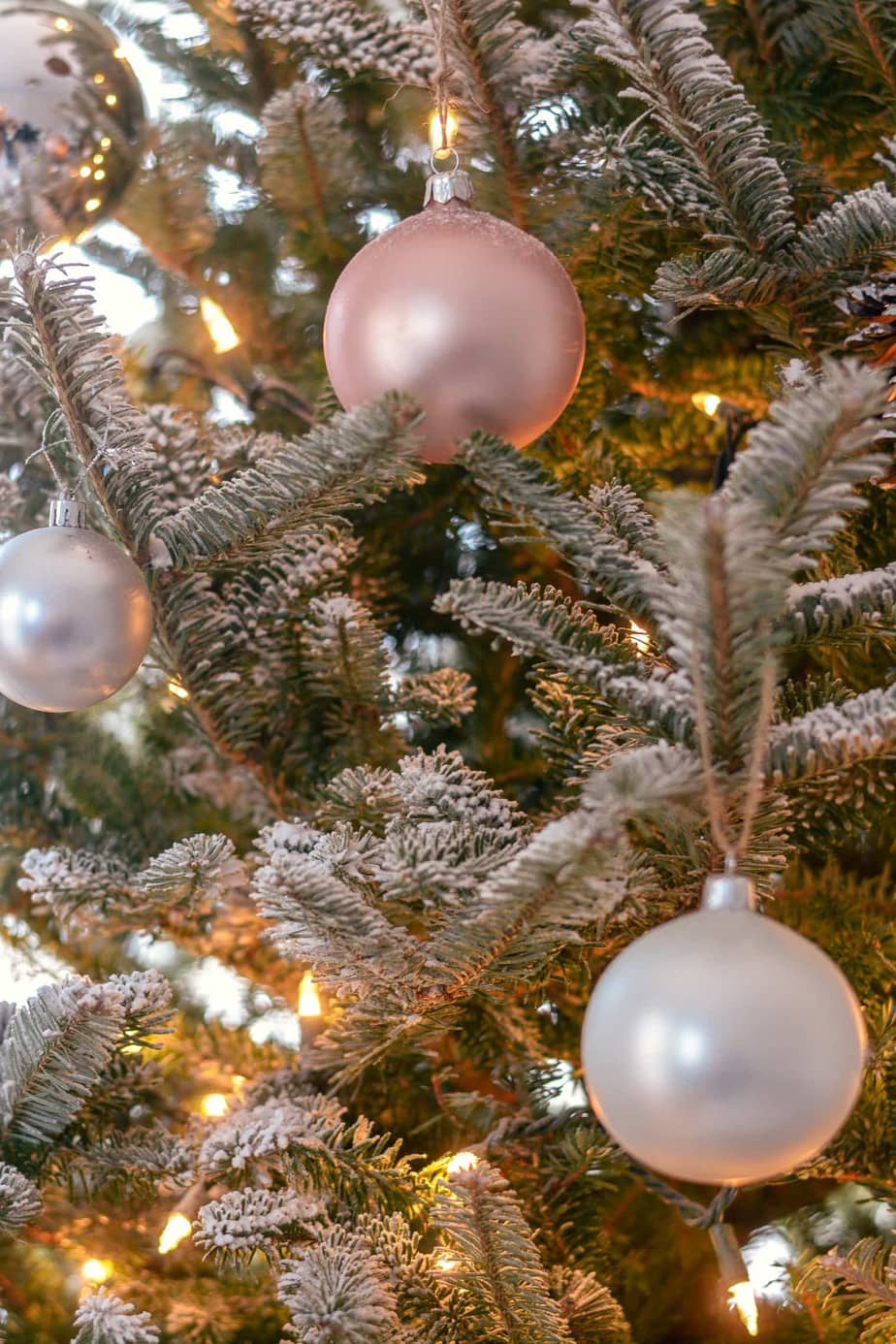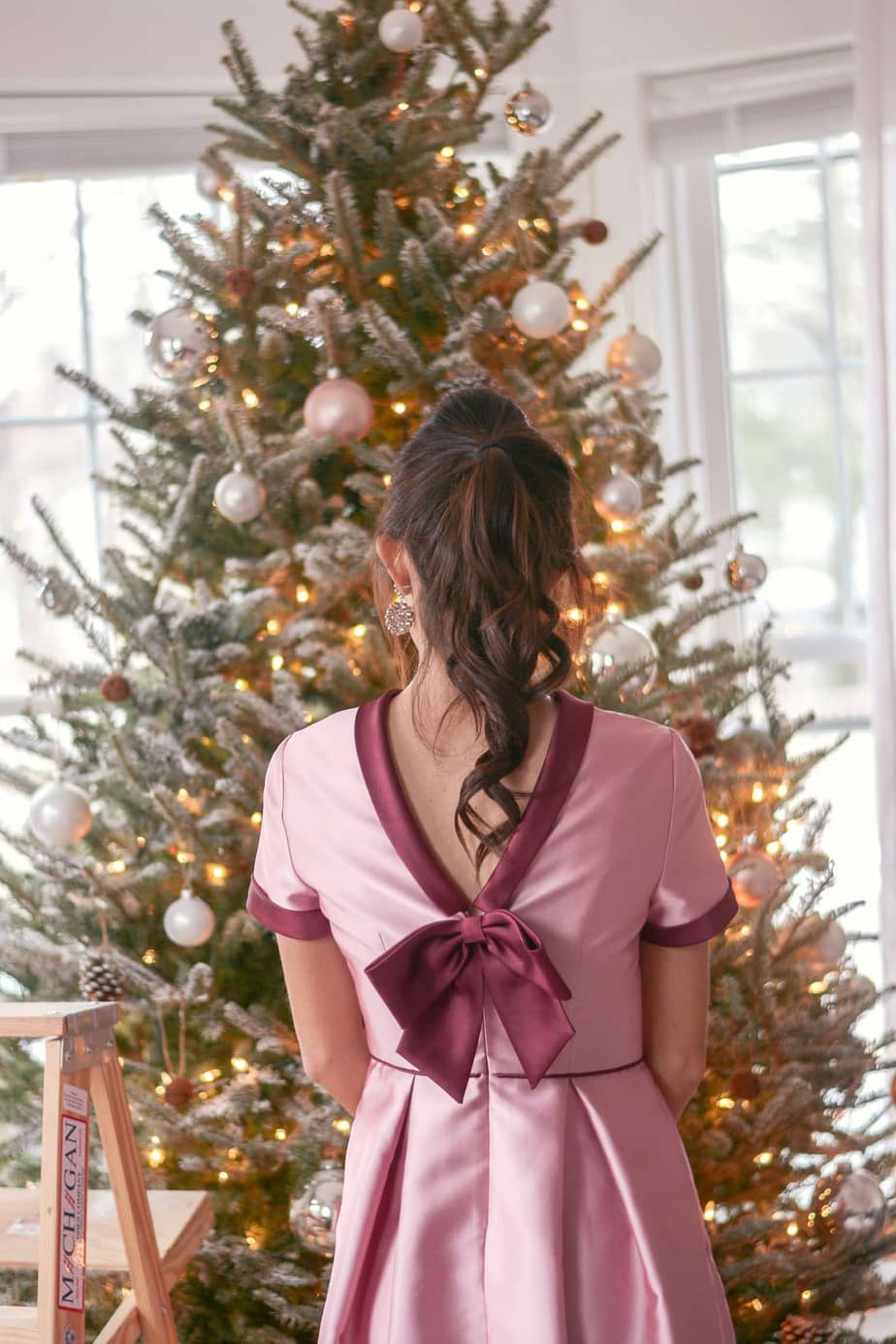 Materials:
1 bag of SnoFlock (a single bag was enough for my medium sized 7 foot tree: I actually had almost a half of the bag left over. If you want to flock your tree more or it's over double the size of mine, get two)
It's literally that simple!
How to Flock a Real Christmas Tree:
You can start anywhere you want (it makes no difference). You basically spray a good amount of water onto a branch then sift the SnoFlow on top of the branch. A good amount of it will catch and will look like snow on the brand.
If you want your tree to be more heavily flocked, then use a coarser sifter. I used a finer sifter for a more subtle look. You can also just dump a bit of the SnoFlo on branches you want to be especially white.
There's no rhyme or reason to how much SnoFlo you put on each branch. It can be a little disoriented, because snow doesn't fall perfectly in nature.
The process is basically the same whether you're wondering how to flock a real Christmas tree or a fake one.
The one thing to note is that if this SnoFlo falls onto the ground and hardens, it basically turns into cement. I was able to get it off with my heavy duty sink cleaner, but if you have delicate floors, then you might want to put a tarp or a blanket down.